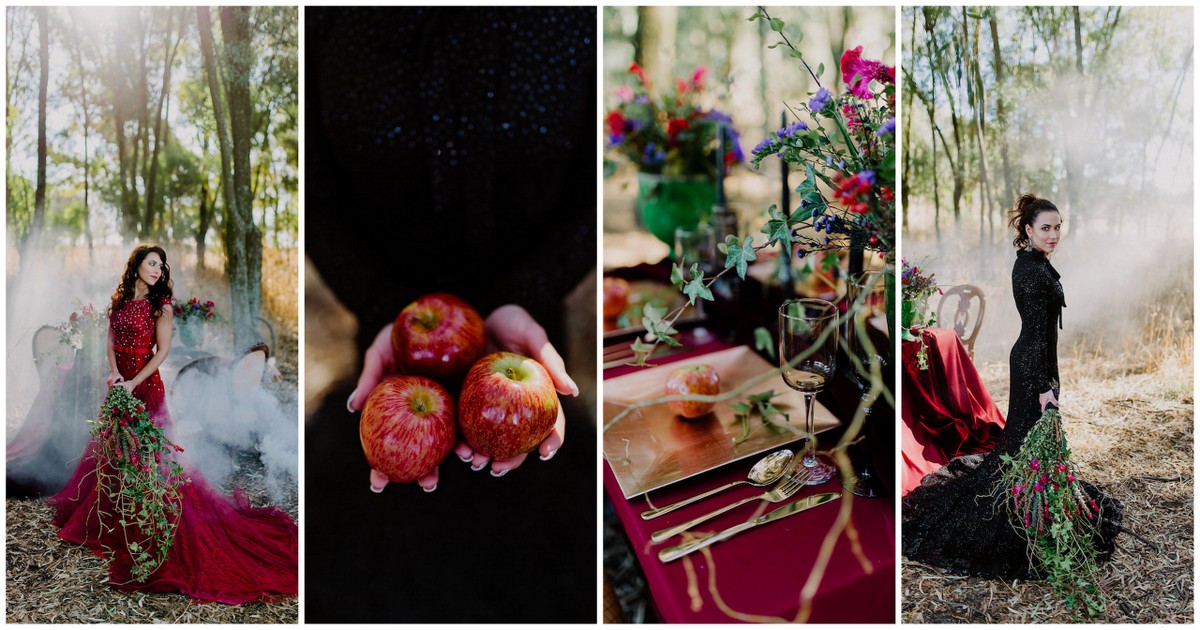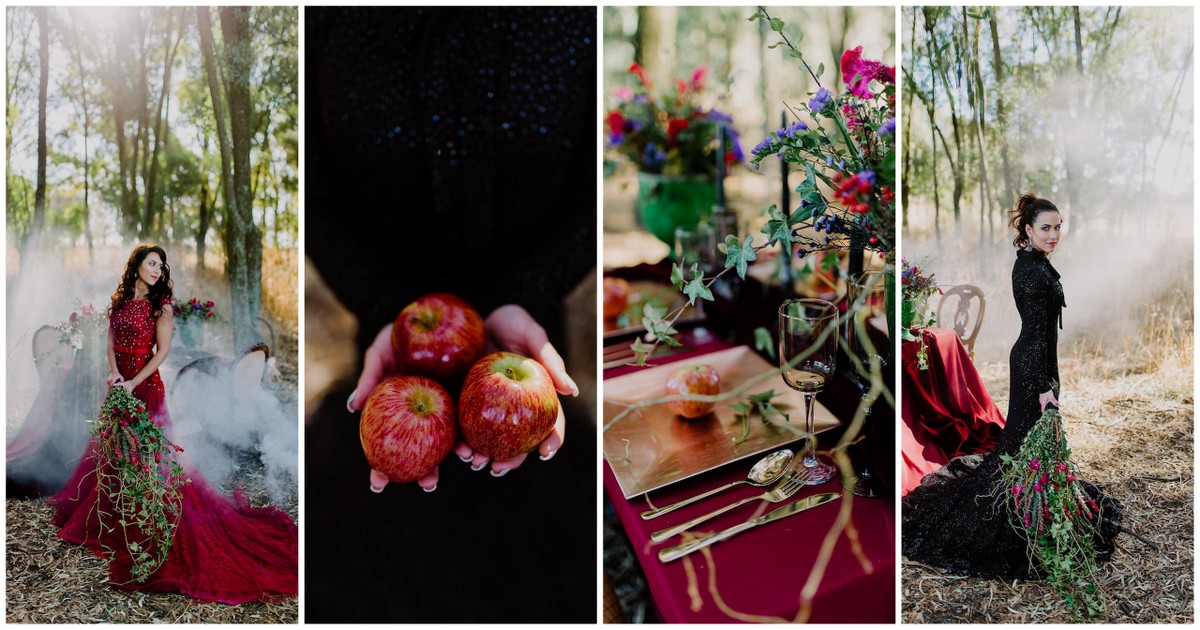 Today's dramatic red and black forest wedding brings to life a magical mix of tales from the pages of many old fairy stories. Poison red apples, tables rich with black velvet, mysterious smoke, golden mirrors and two alluring women draped in long Werner Dey Couture gowns of red and black create an atmosphere of magic and anticipation. Dramatic shades of dark red, berry colored elements, greenery and black are paired with hints of gold, intricately woven together.  
Catharina Carolina Decor Hire styled and conceptualized the dramatic shoot with the bold bride in mind: "Only the strongest of bold women will be inspired by the seductive, moody array of colours and textures used." The two sisters, based in the Vaal triangle, brought the concept to life by carefully selecting décor and floral arrangements in shades of deep reds, pops of purples, greens and black: "Do not be afraid of strong, moody colours! Layer them, using the same colour in different textures  to creating a breathtaking result."
Bold red lips and smokey eyes by Bloom Beauty Room shrouded each enticing woman in glamor. Cotton, rich velvet, rough pottery and glass were used to add texture and character to an already dramatic eucalyptus plantation. White coloured smoke bombs gave even more allure to an eerily beautiful, mystical look, captured in all it's splendor by Jana Marnewick Photography.
Dramatic Red and Black Forest Wedding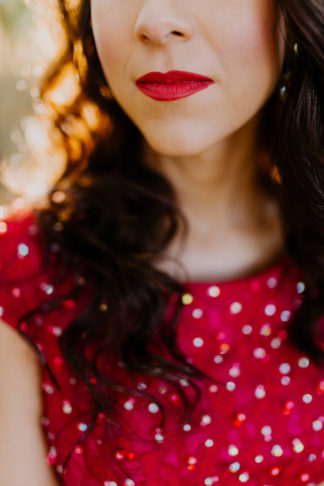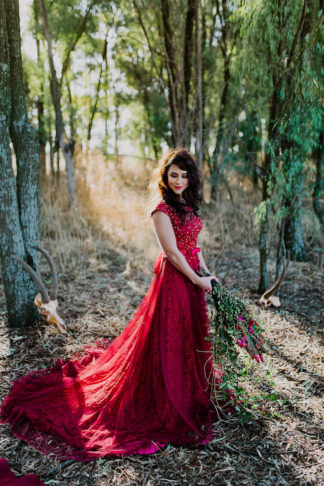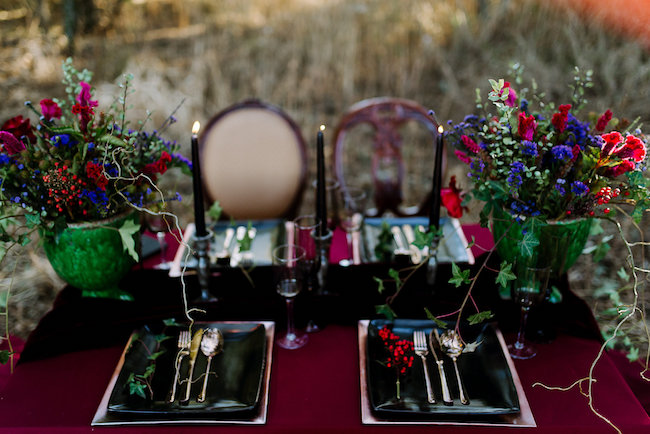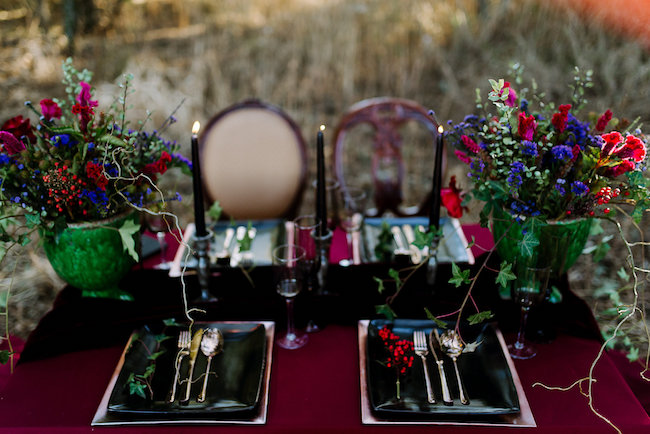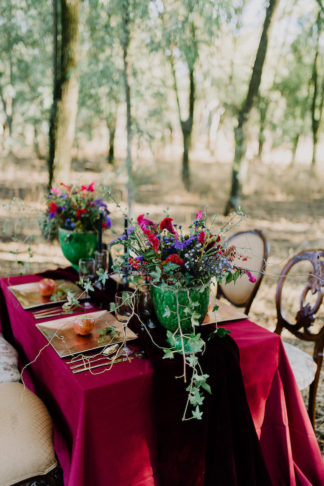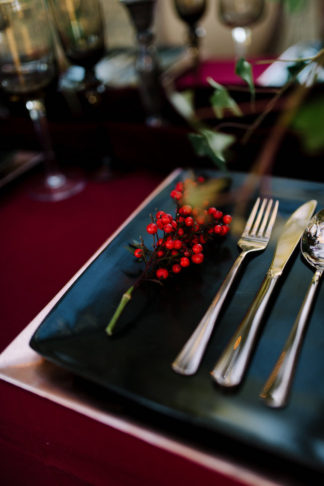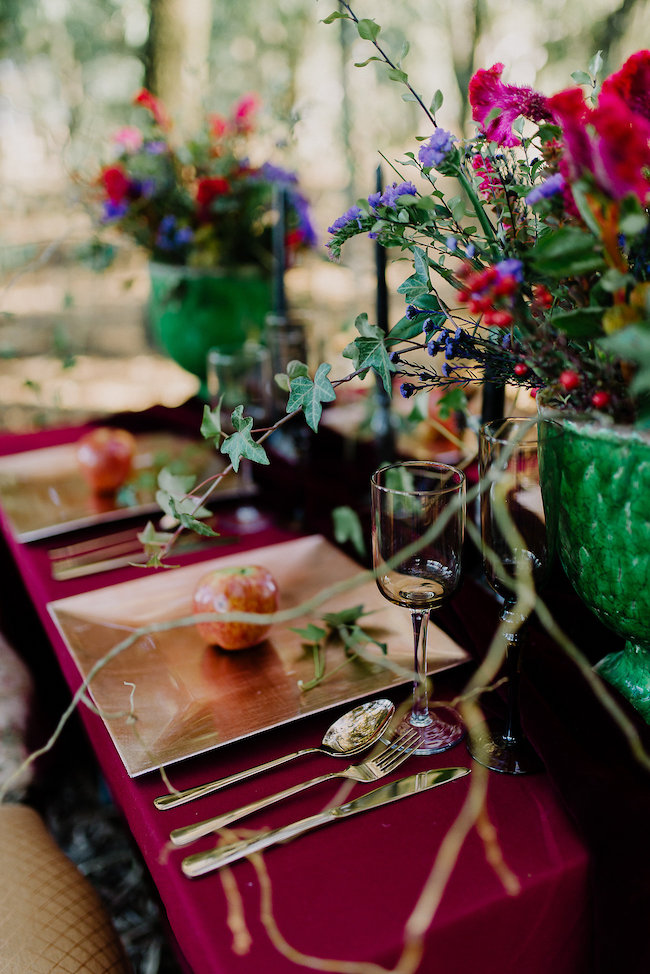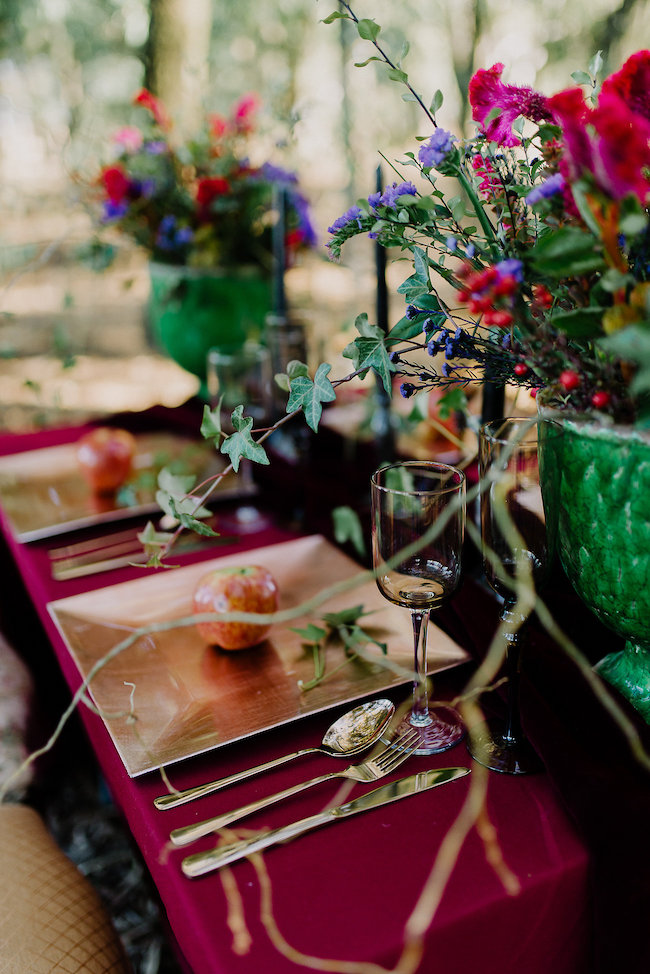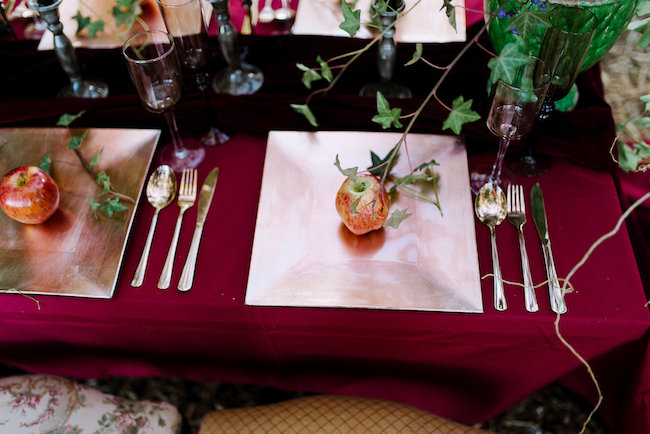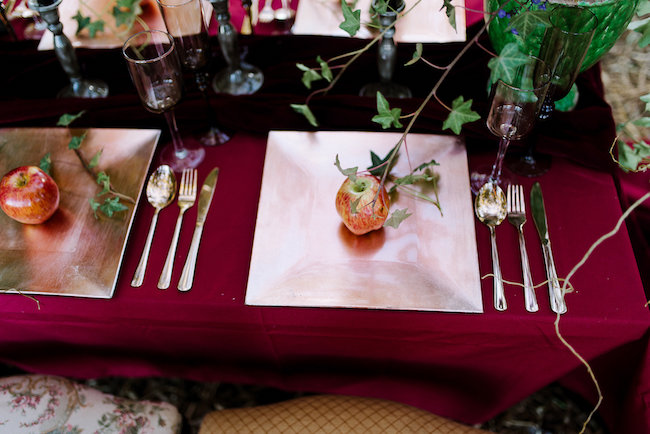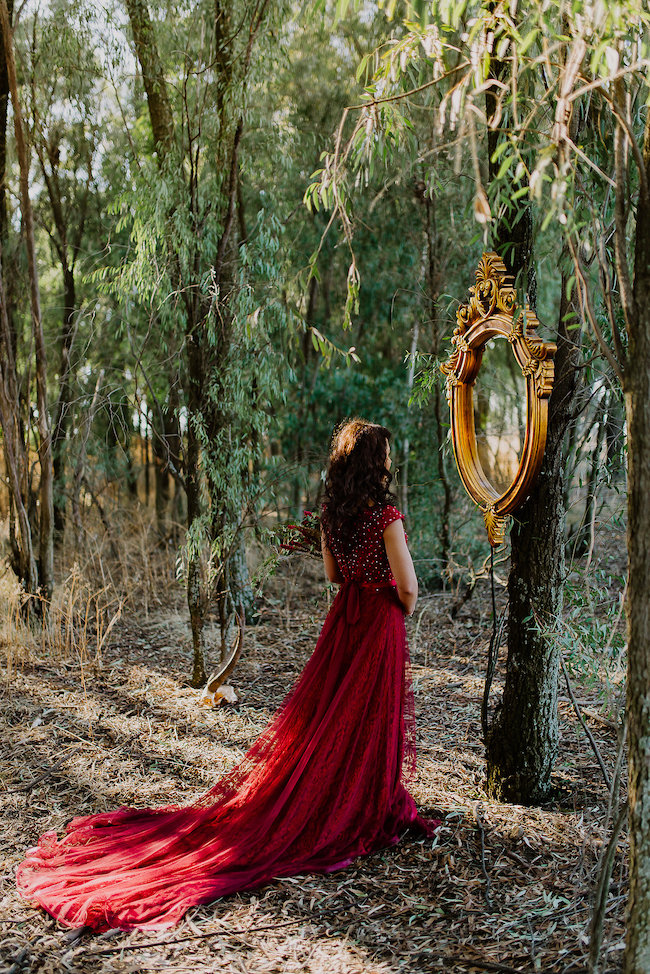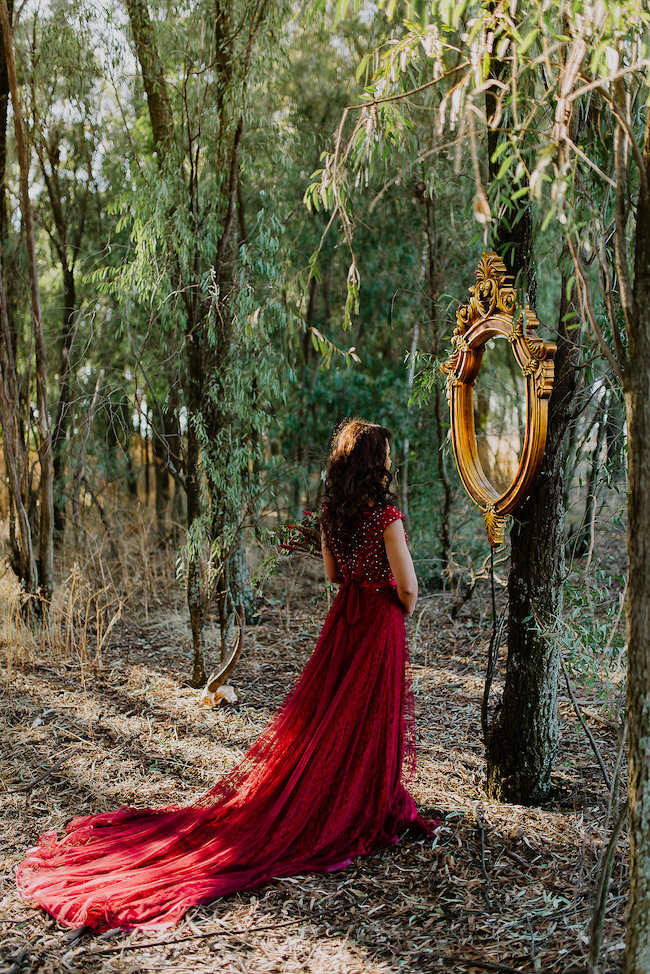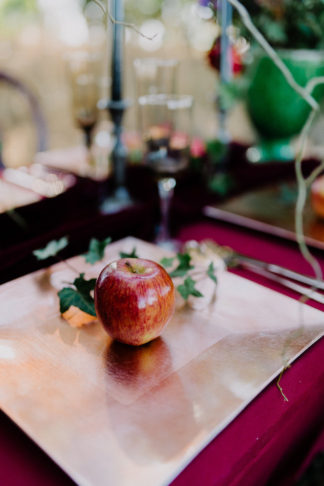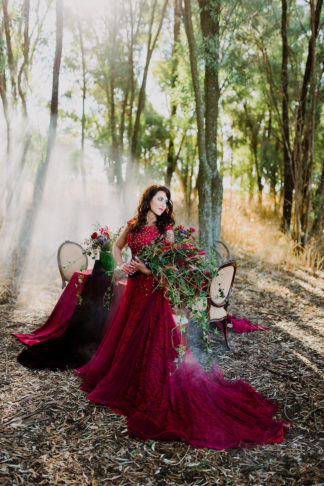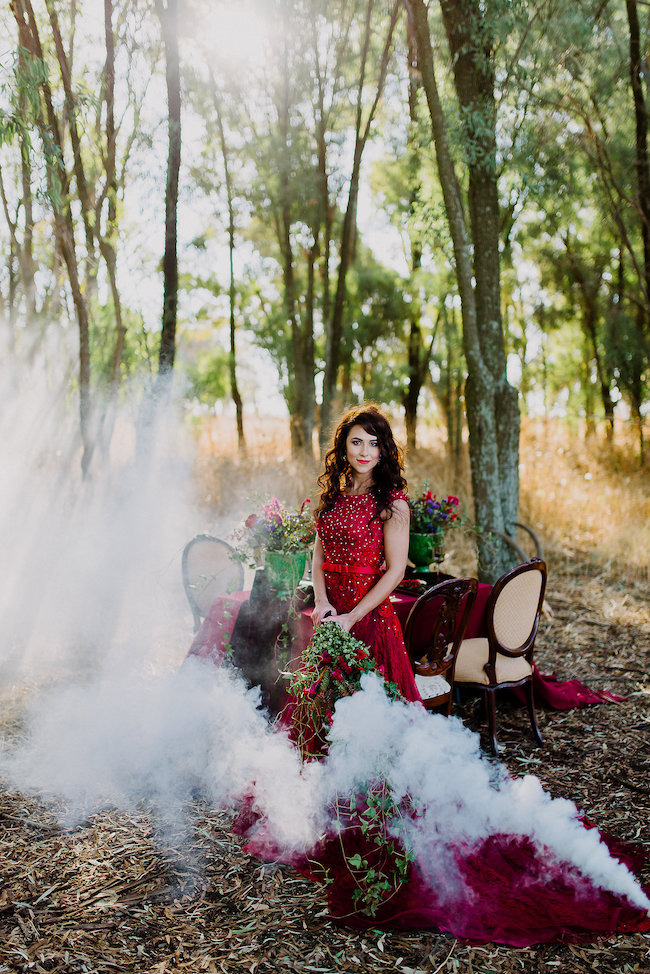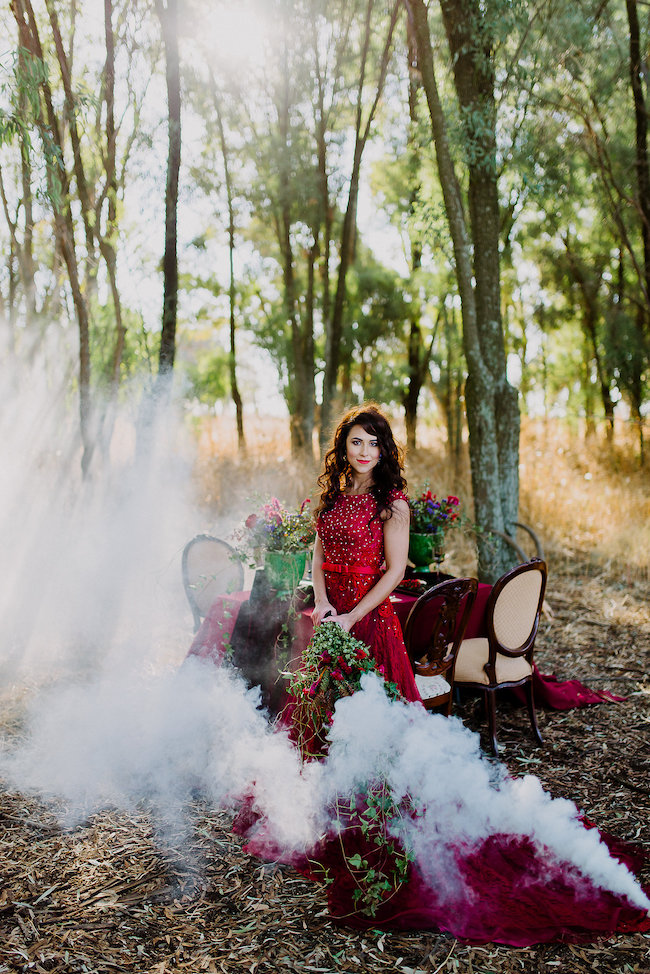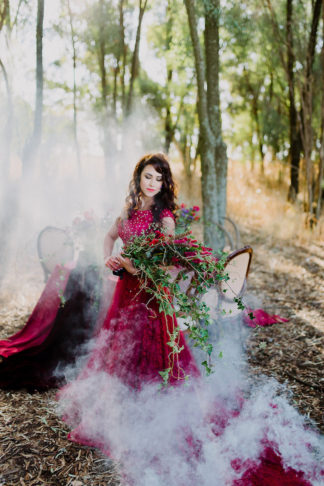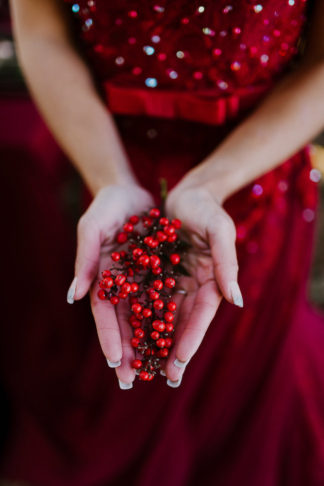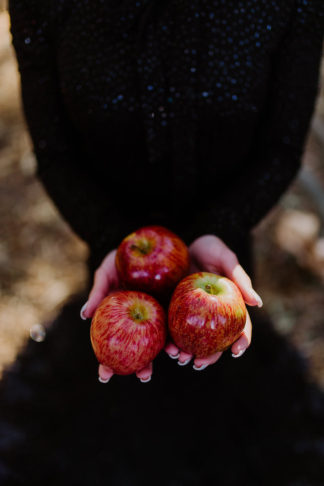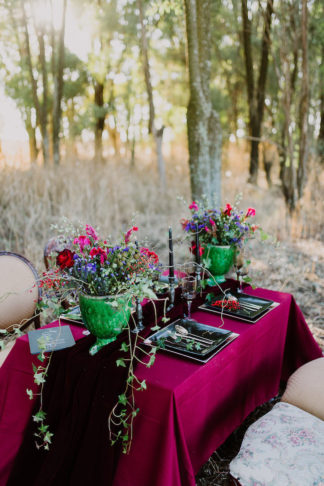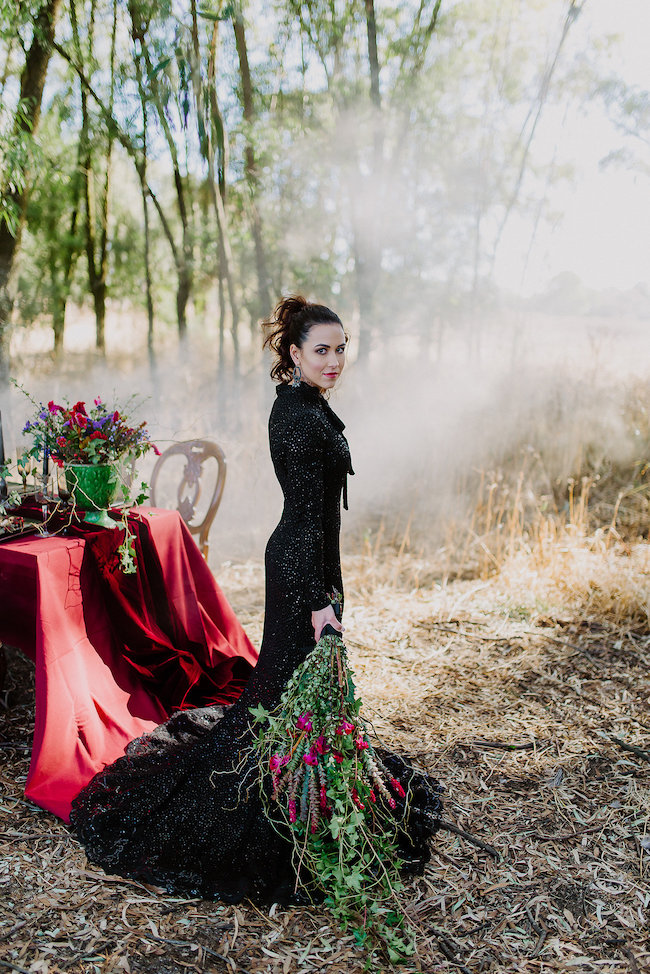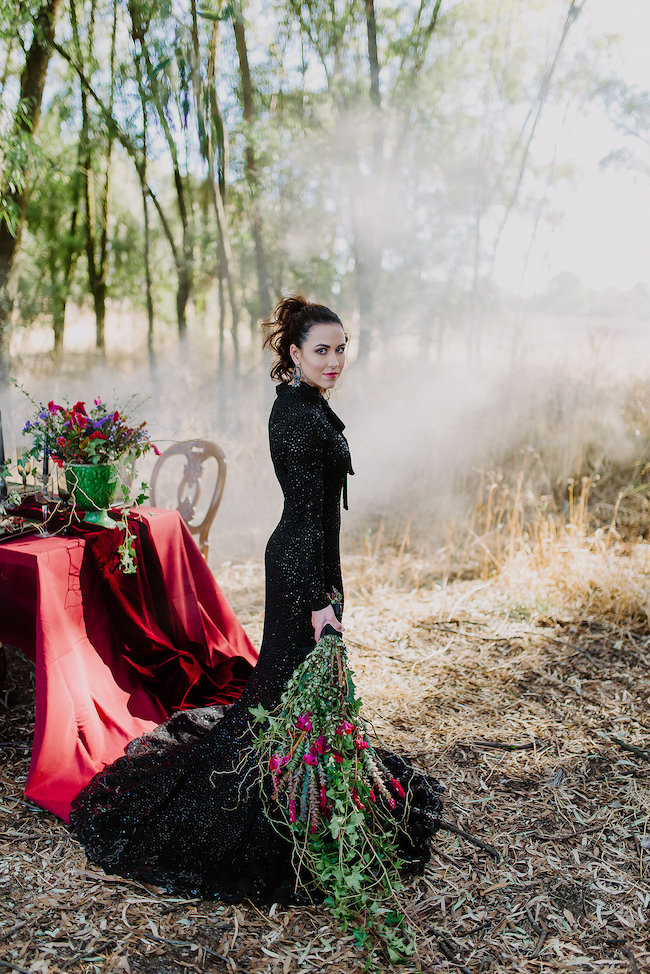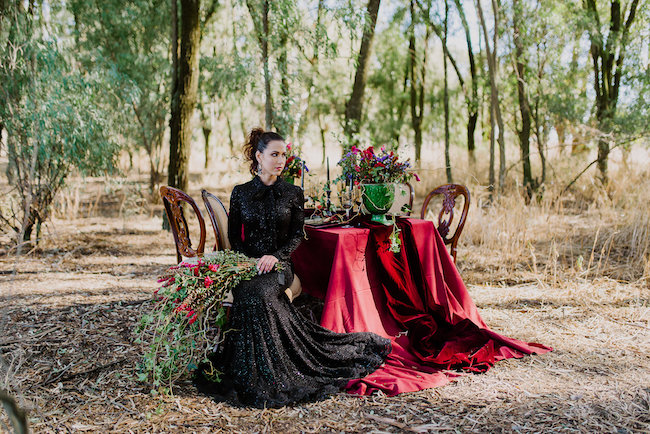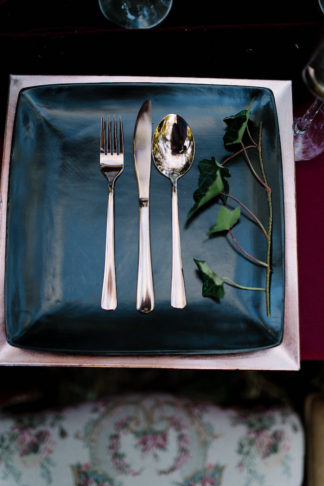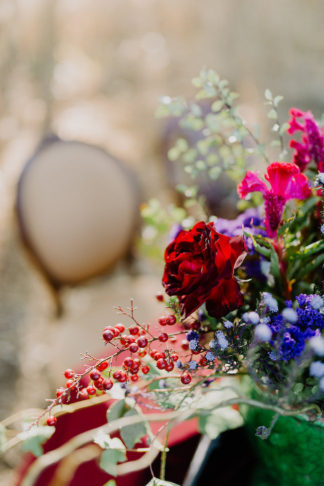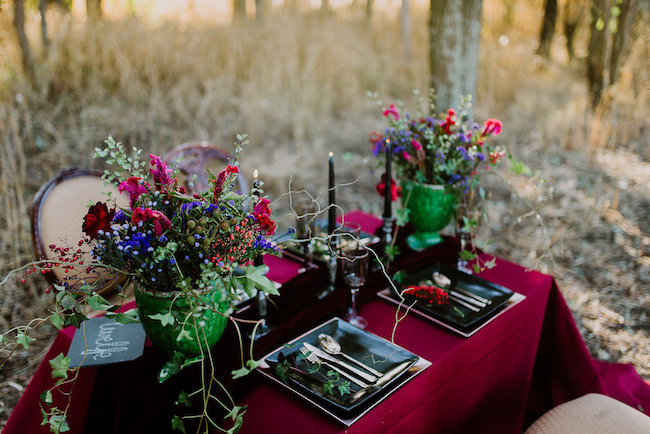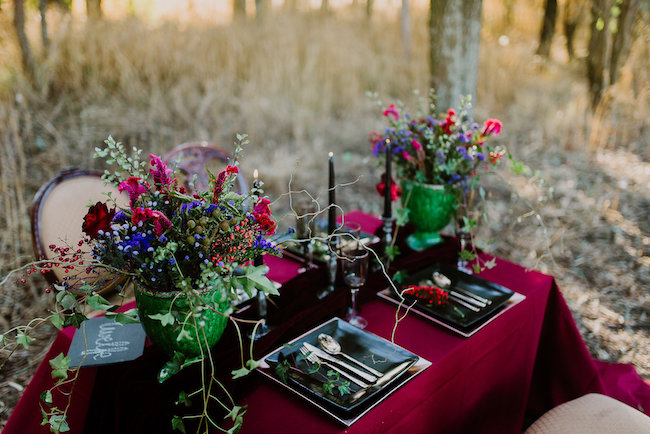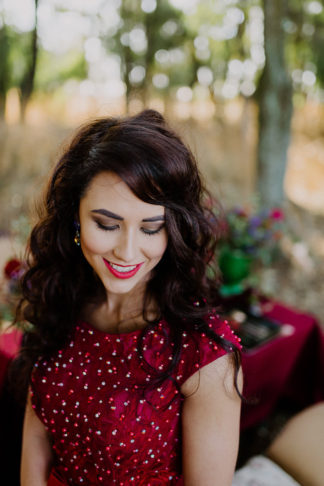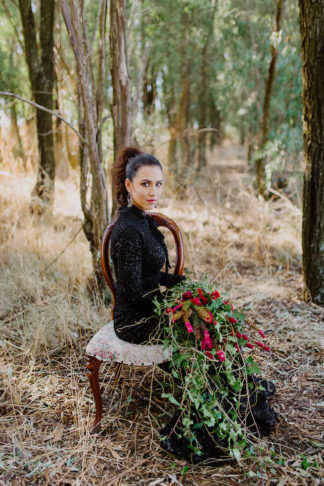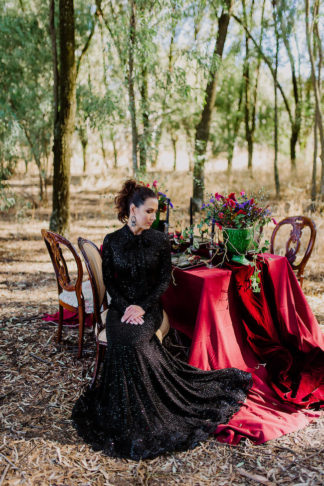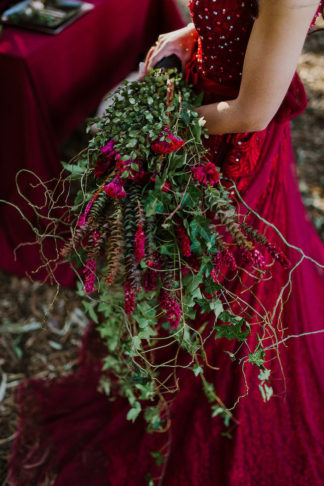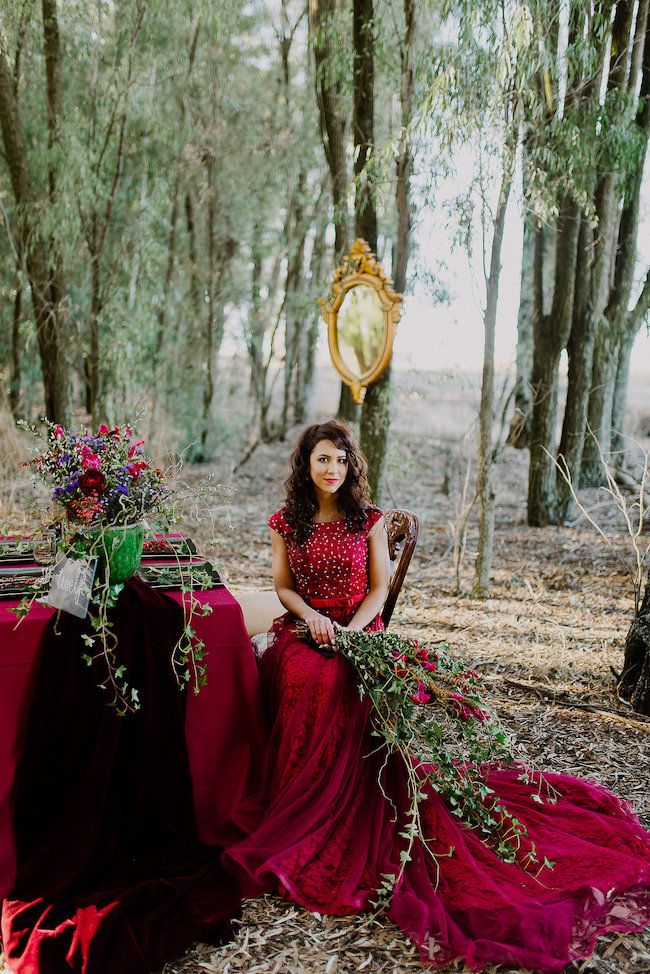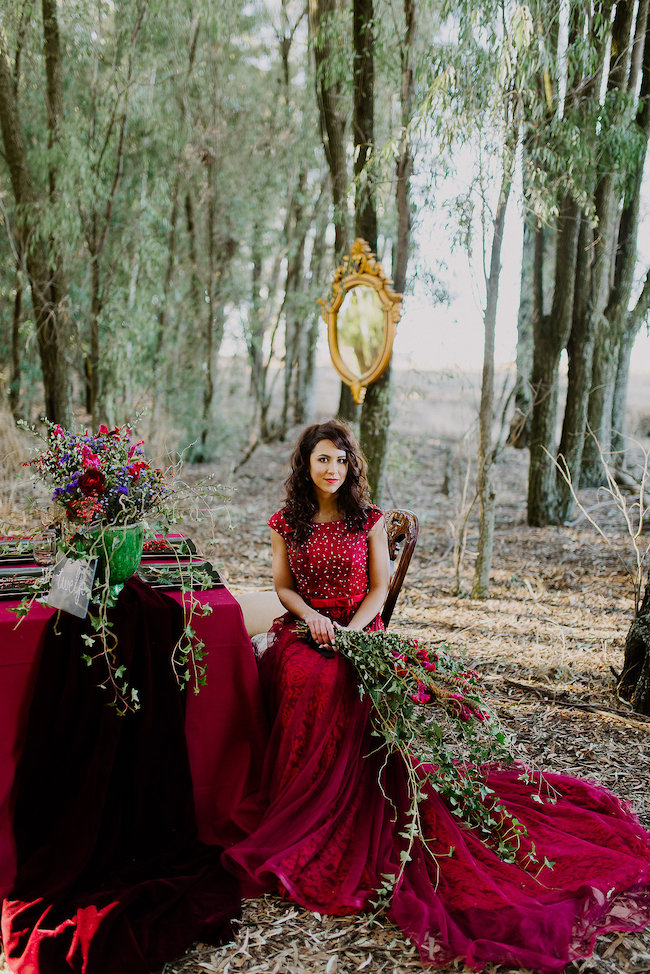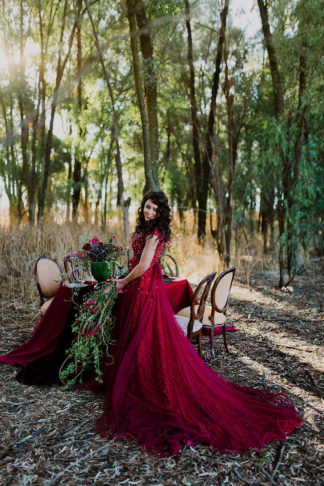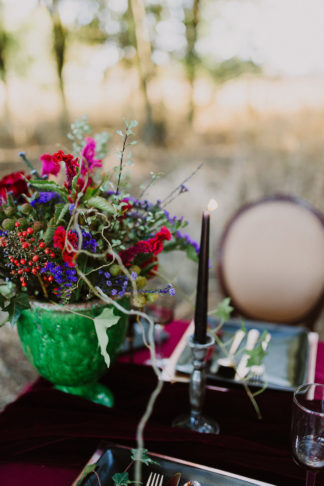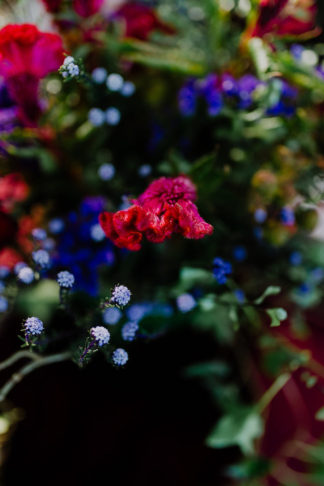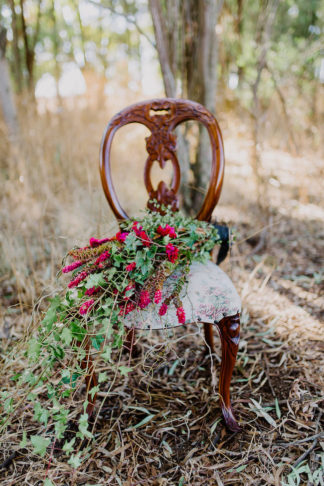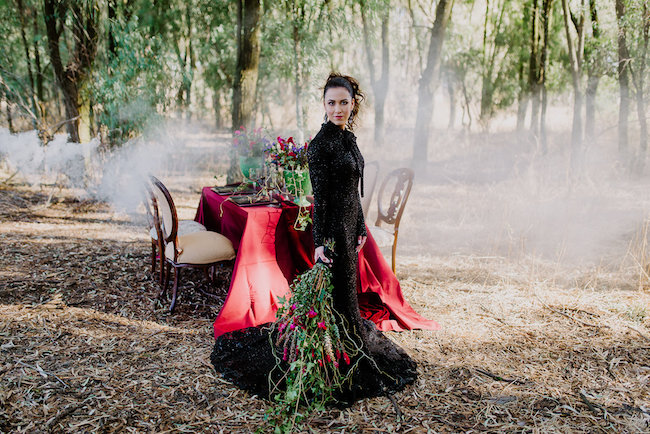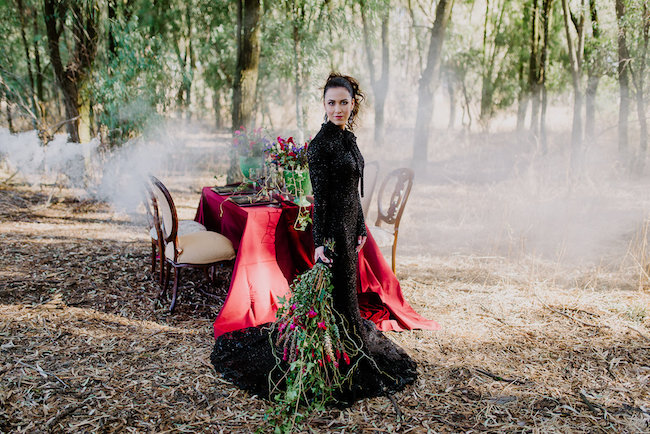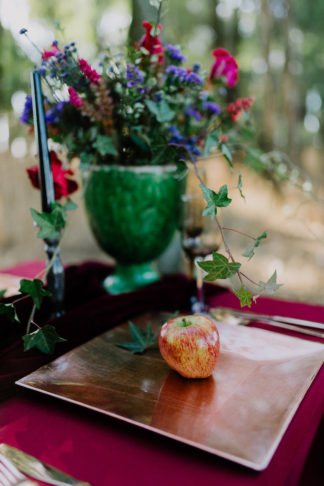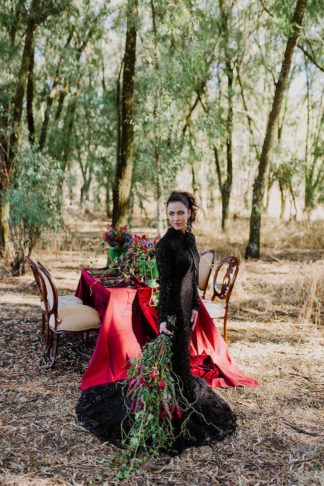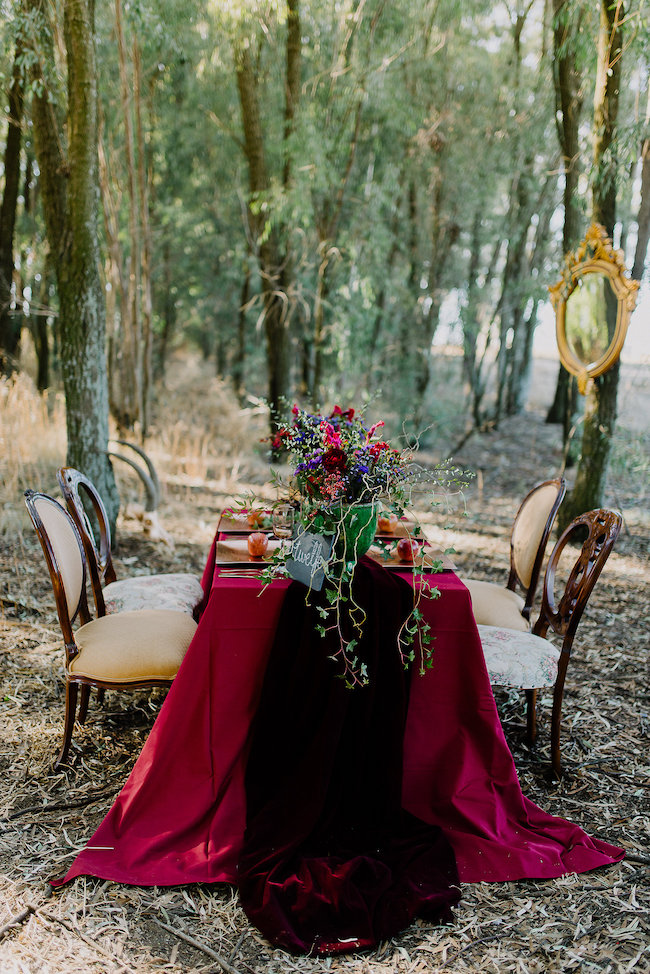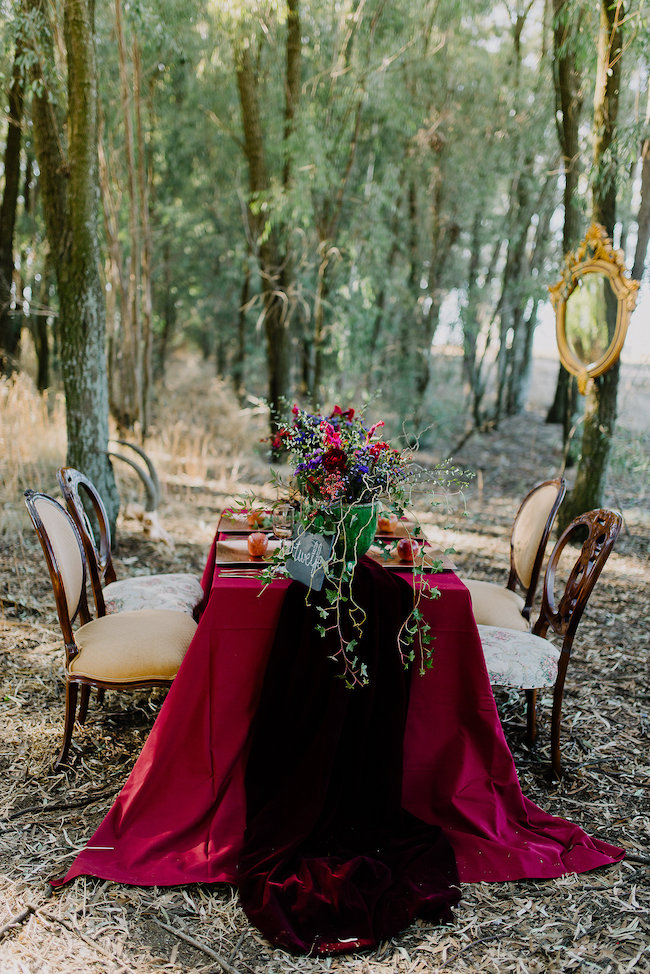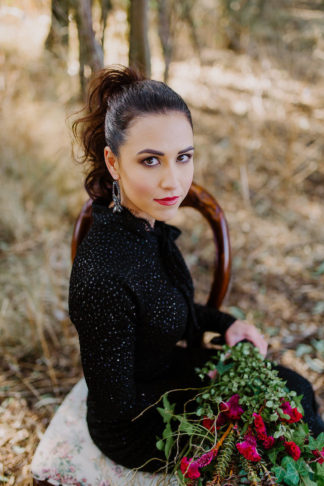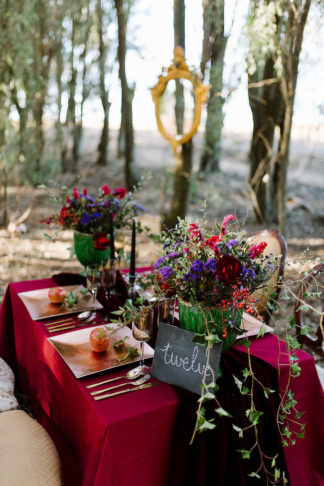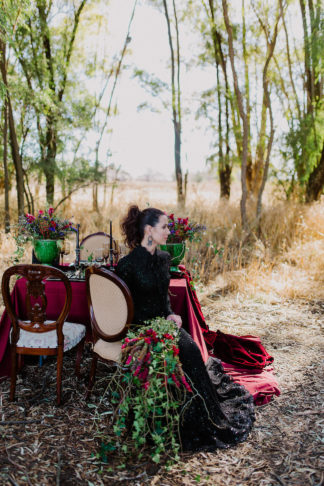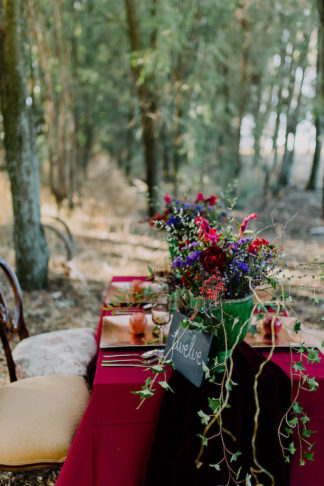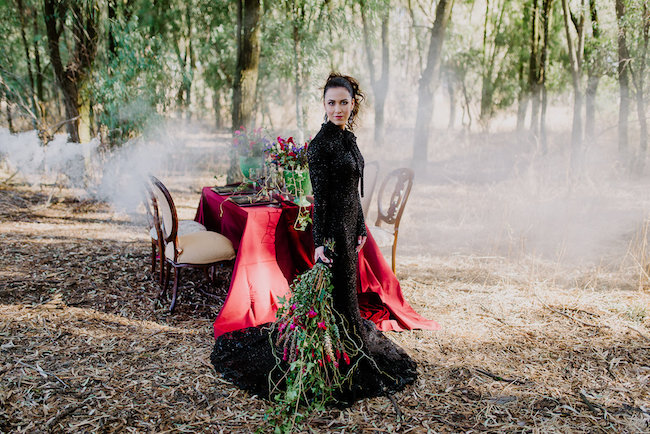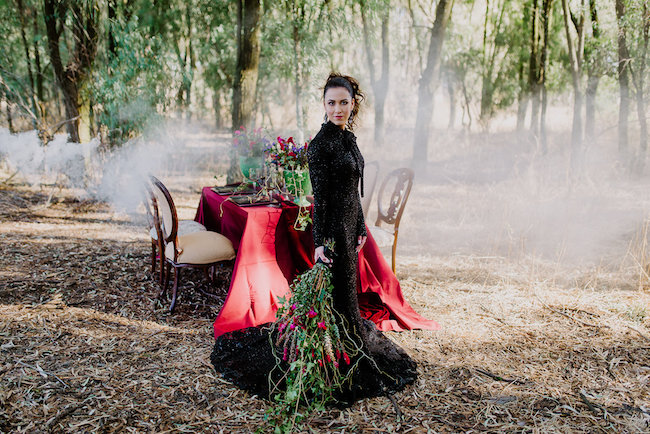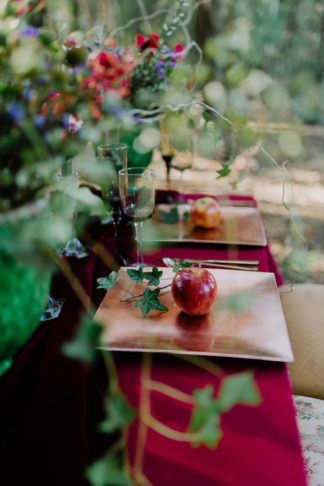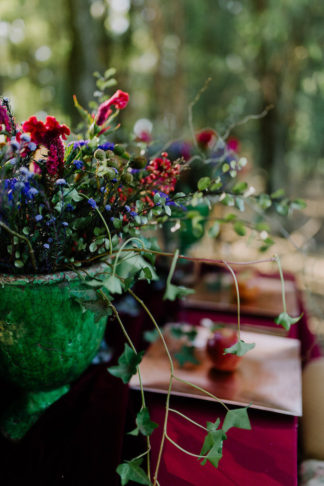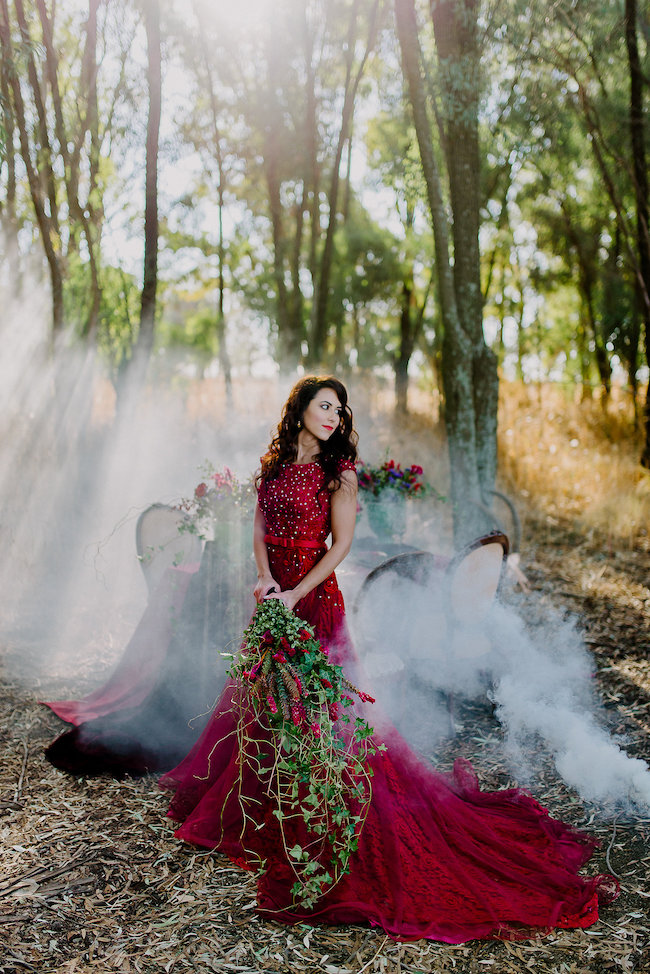 Wedding Service Providers
Photographer: Jana Marnewick Photography
Styling, Flowers, Co-Ordination + Decor: Catharina Carolina Decor Hire
Hair and Make Up: Bloom Beauty Room
Gowns: Werner Dey Couture
Marsala & Gold Romance: Winter Wedding {Red Boat Photography}
Cranberry + Navy Atrium Rooftop Romance {A. Wonderly Photography}
Delicately Autumn Bride Inspiration in the Everglades {Bride La Boheme}
Eclectic Outdoor Gypsy-Inspired Wedding Ideas {Memory Box Photography}
Delicious Gold & Maroon Autumn Barn Wedding Inspiration {Photography by Seneca}