Paper Wedding Anniversary Ideas ♥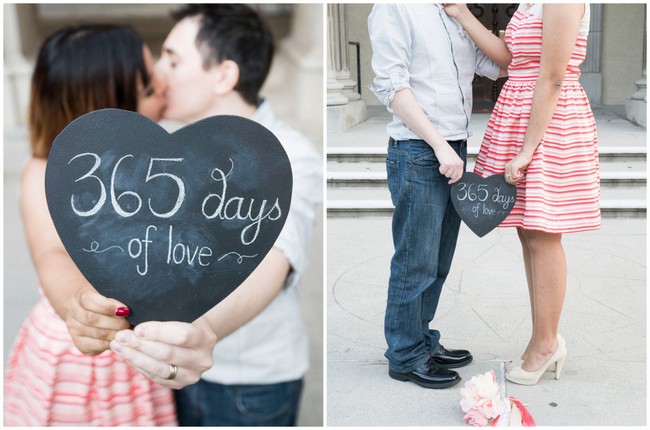 Ruth and Dany were married one year to the day of their  cute coral anniversary session. They decide to incorporate the traditional first anniversary gift of paper throughout their photos by using a paper flower bouquet made by Dreamliketrees, a paper flower boutonniere made by Ruth, a gorgeous tissue tassel banner by  Gen Woo, a white paper umbrella, bio-degradable paper confetti (also made by Ruth and Dany!) and  printed polaroids.  They also looked through and read some of their old love letters from when they were dating. Together with photographer, Peterson Design & Photography, they explored the downtown Claremont area making stops at the historic train station and Claremont Colleges which were the perfect backdrop for a bright, fun, colorful session full of love, laughter, and of course, paper!
Ruth shares that the love letters and the album are really what made the session extra special for for them: "They show where we've been and how far we've come; not only in travel distance but as a couple. They show how much our relationship has grown."
Cutest First Wedding Anniversary Photo Ideas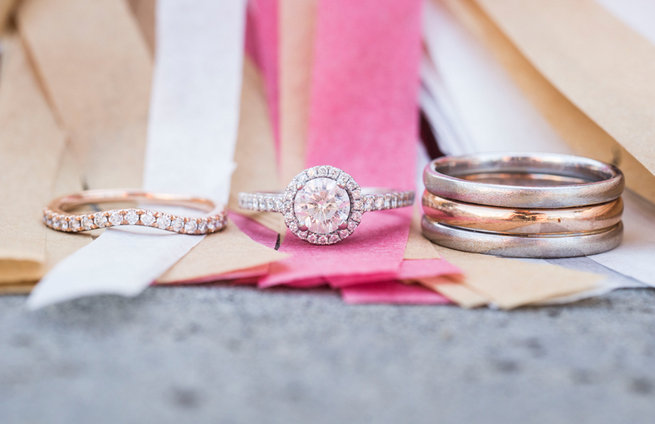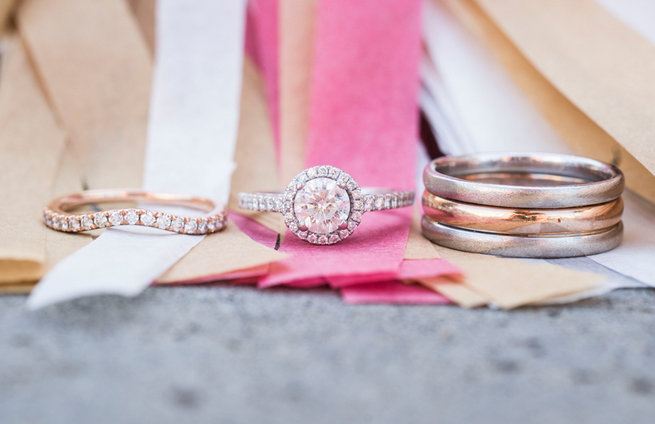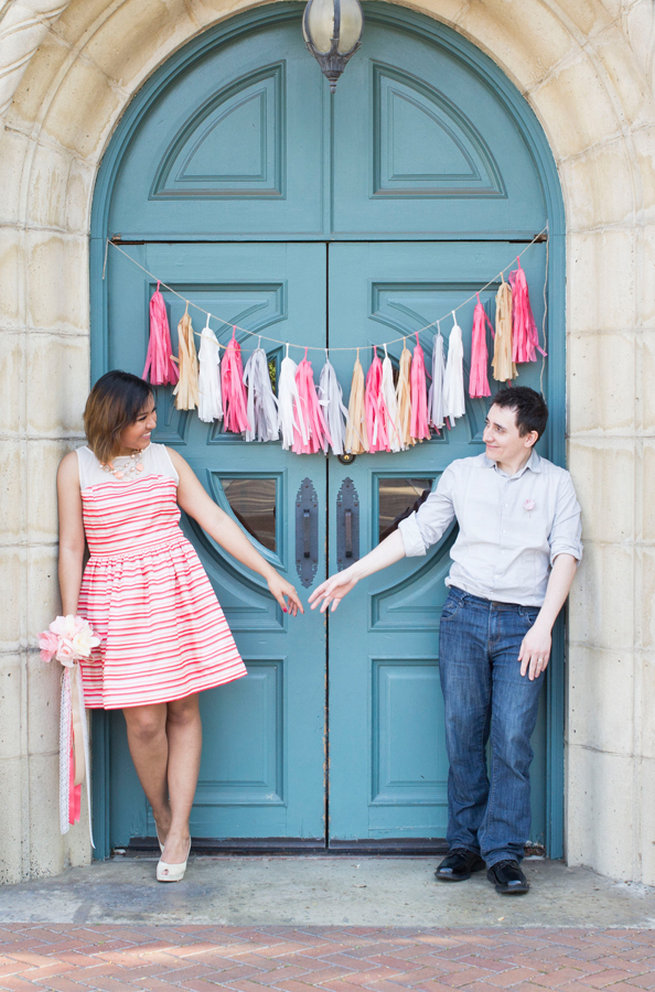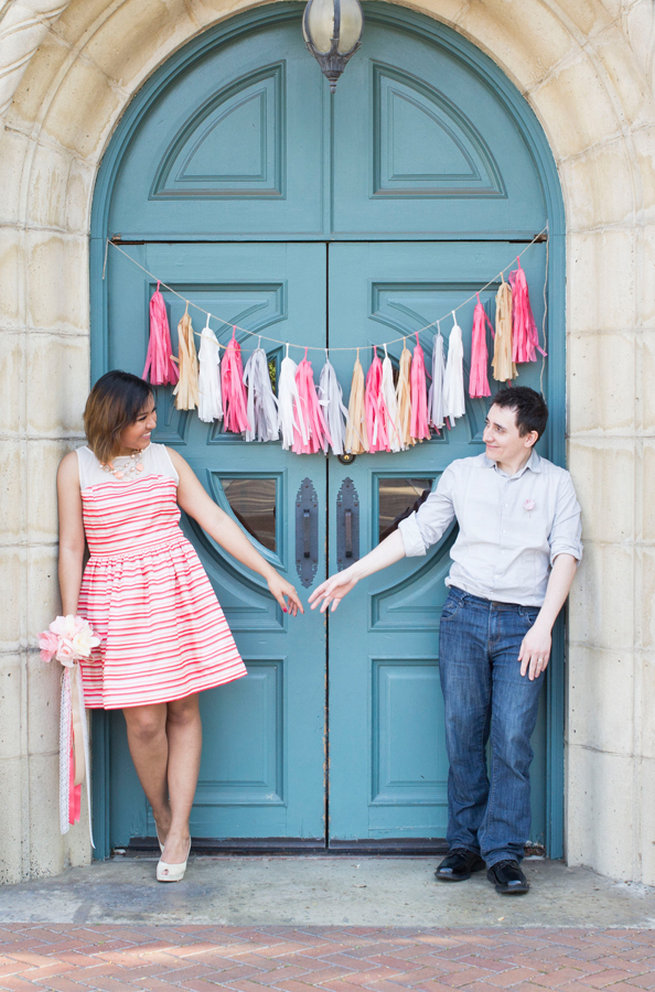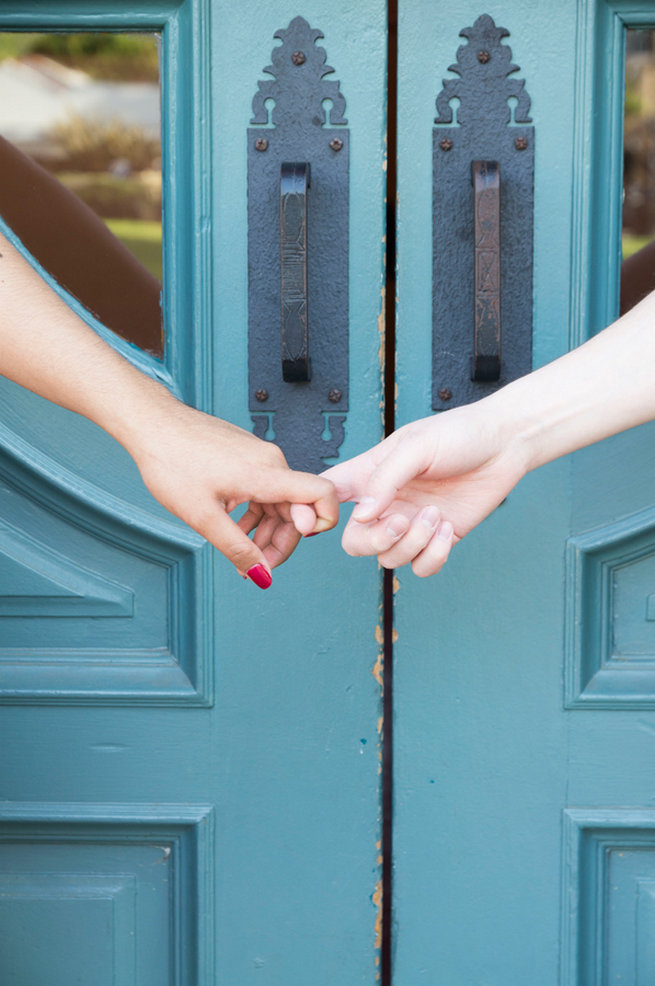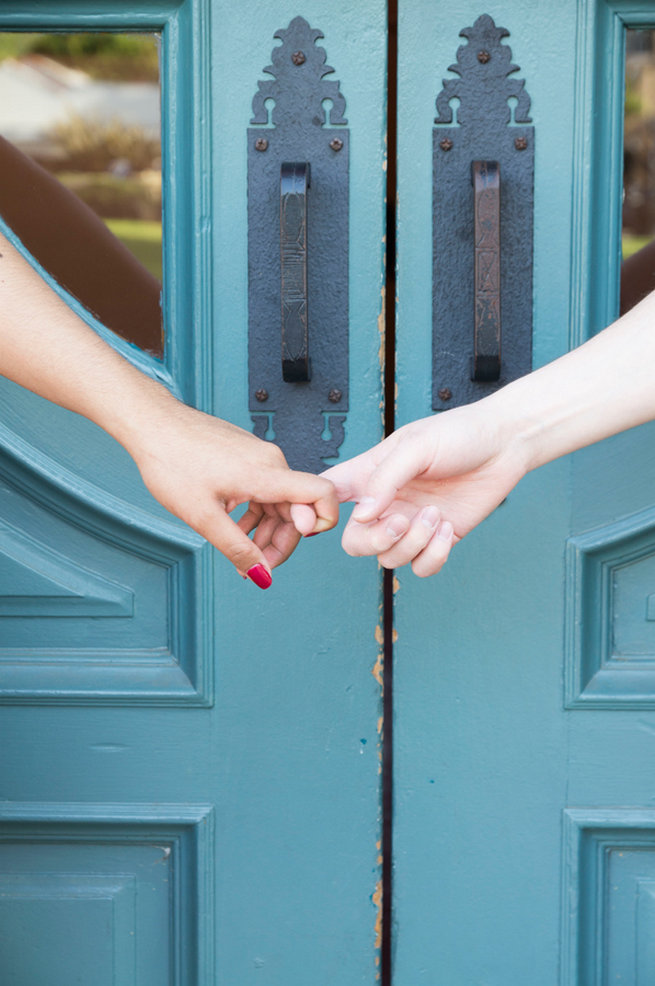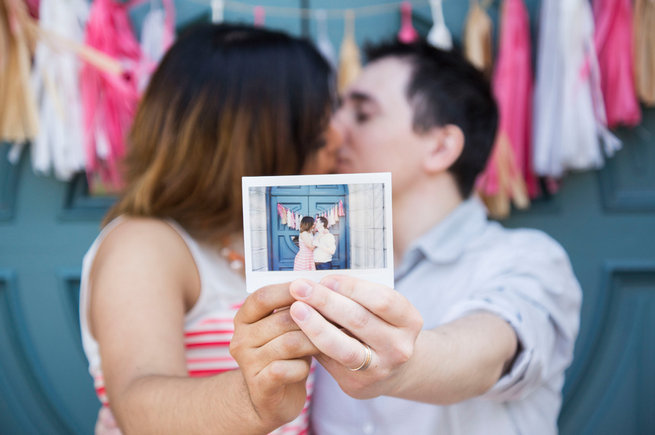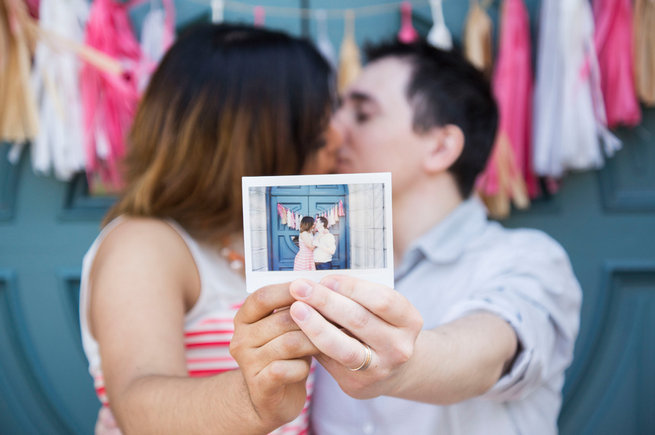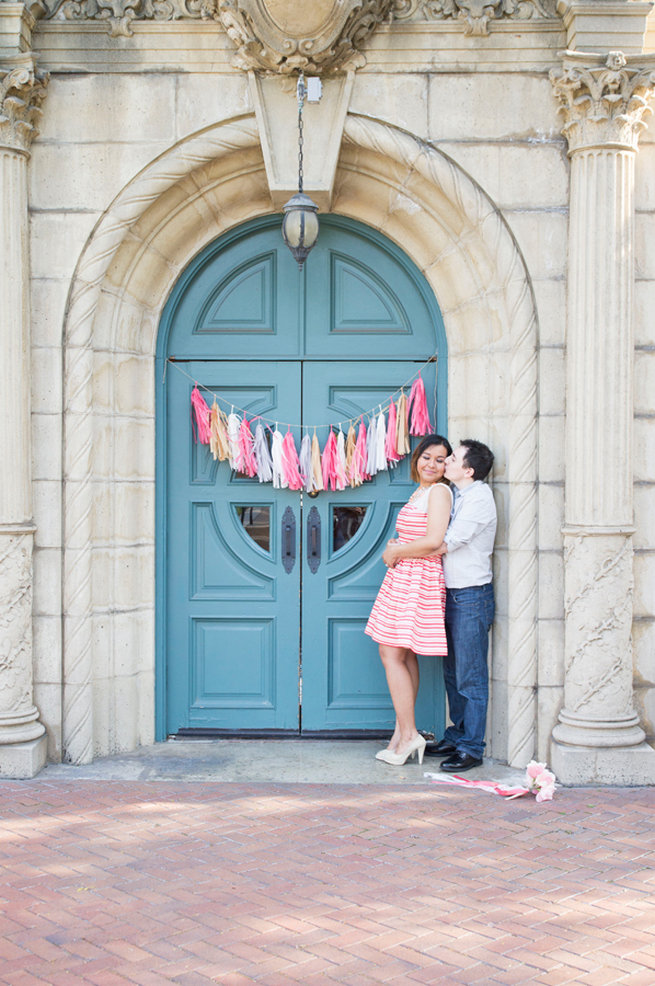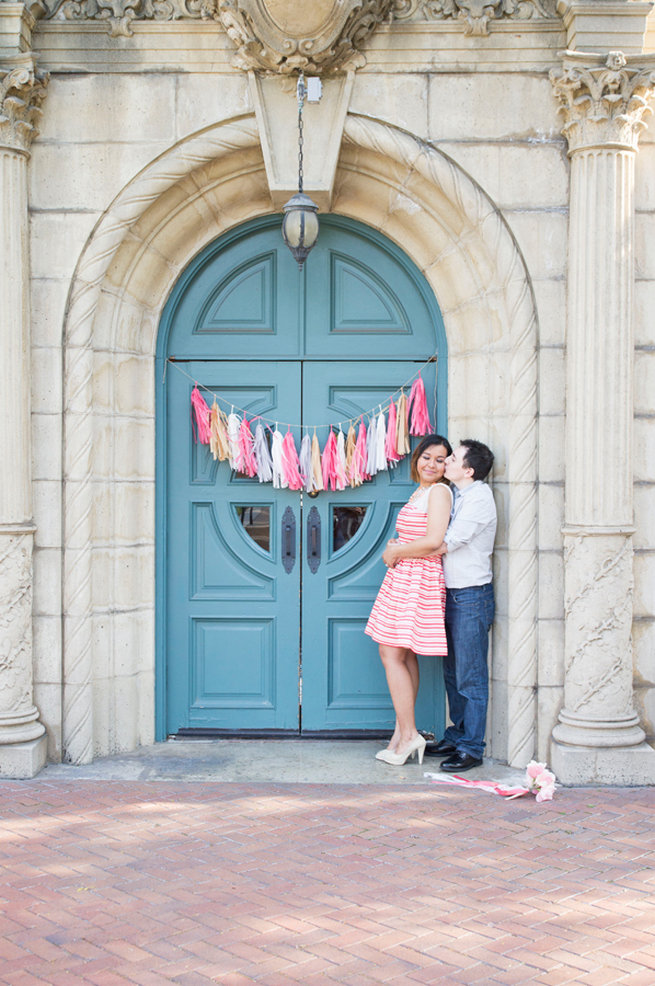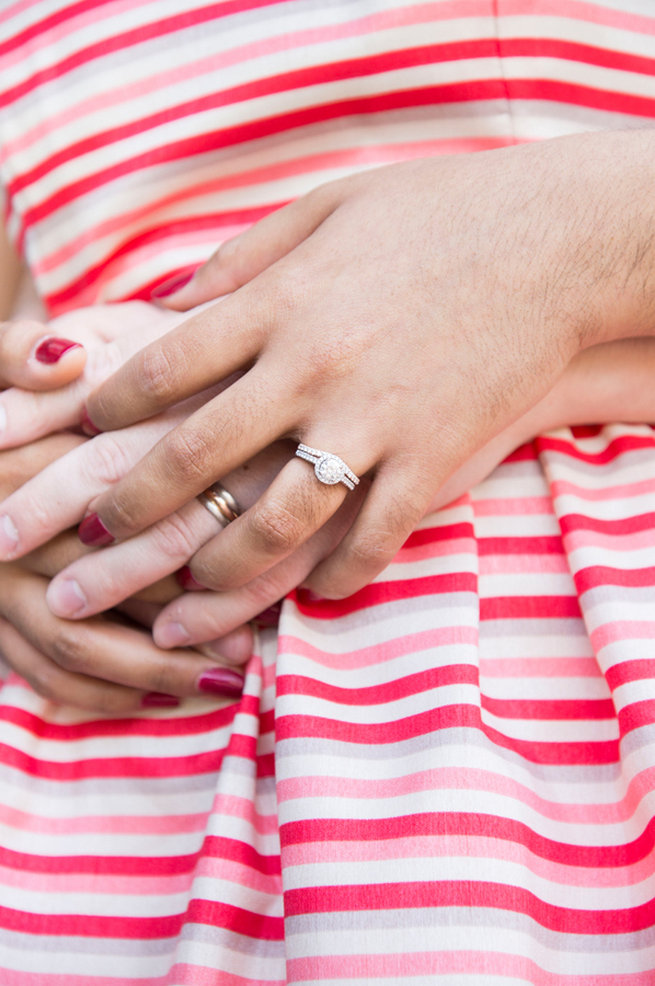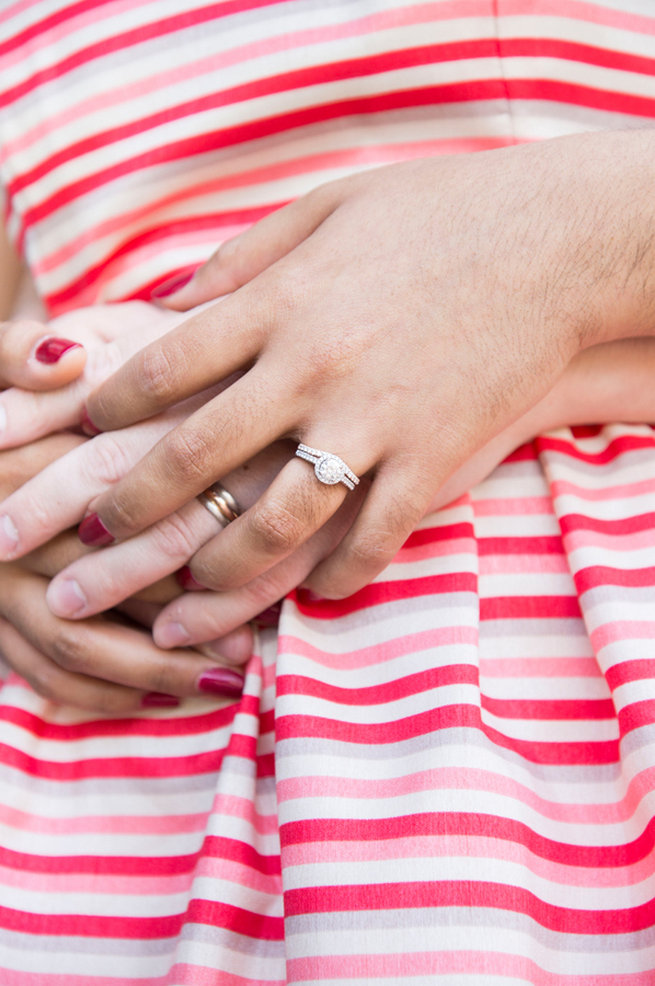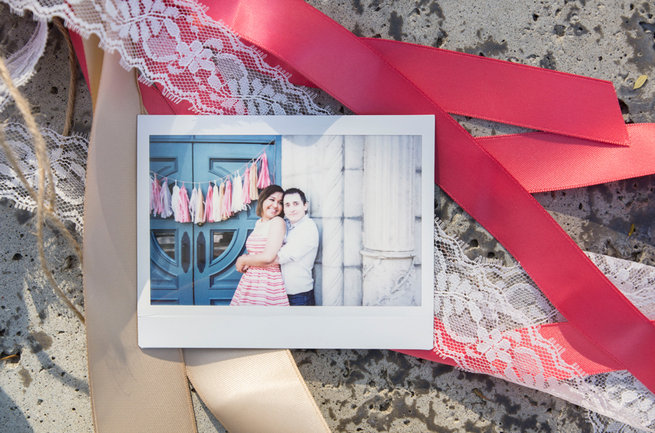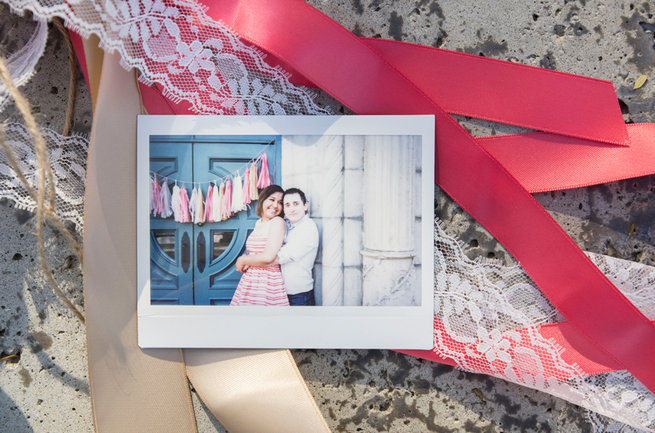 GET THIS PAPER FLOWER BOUQUET HERE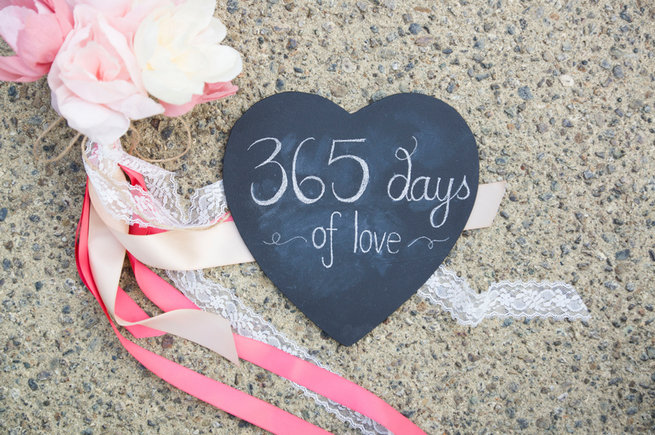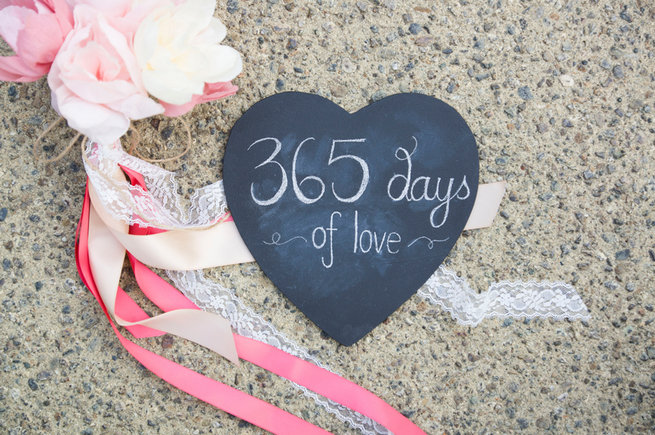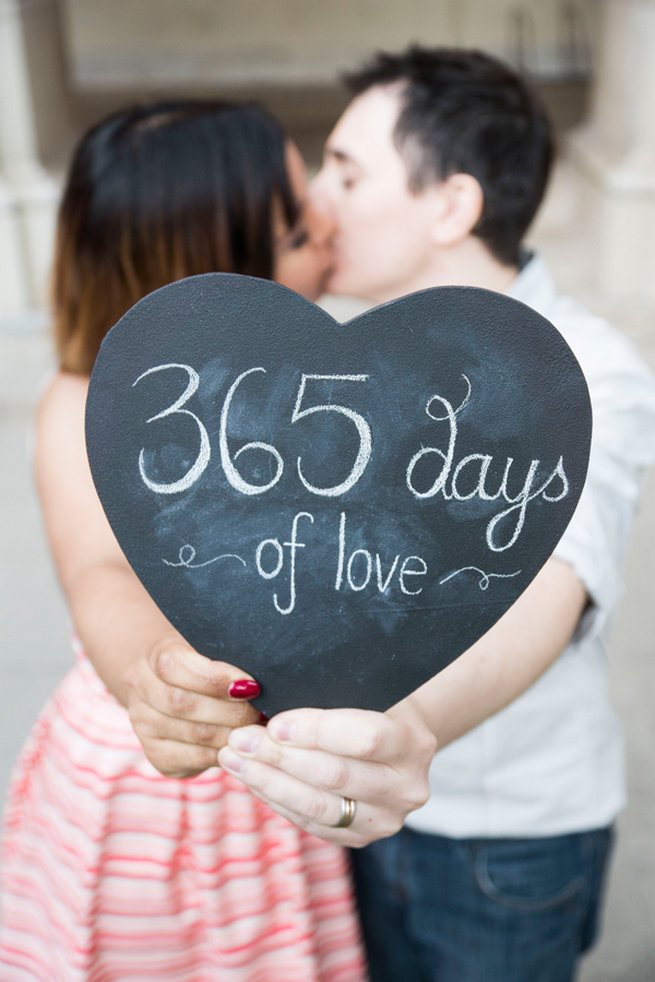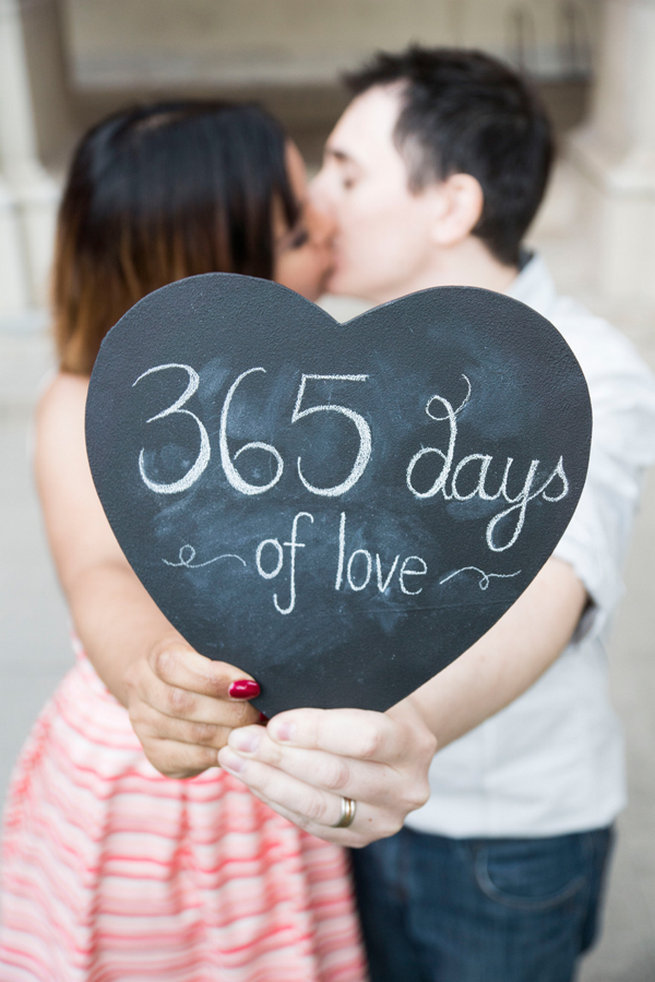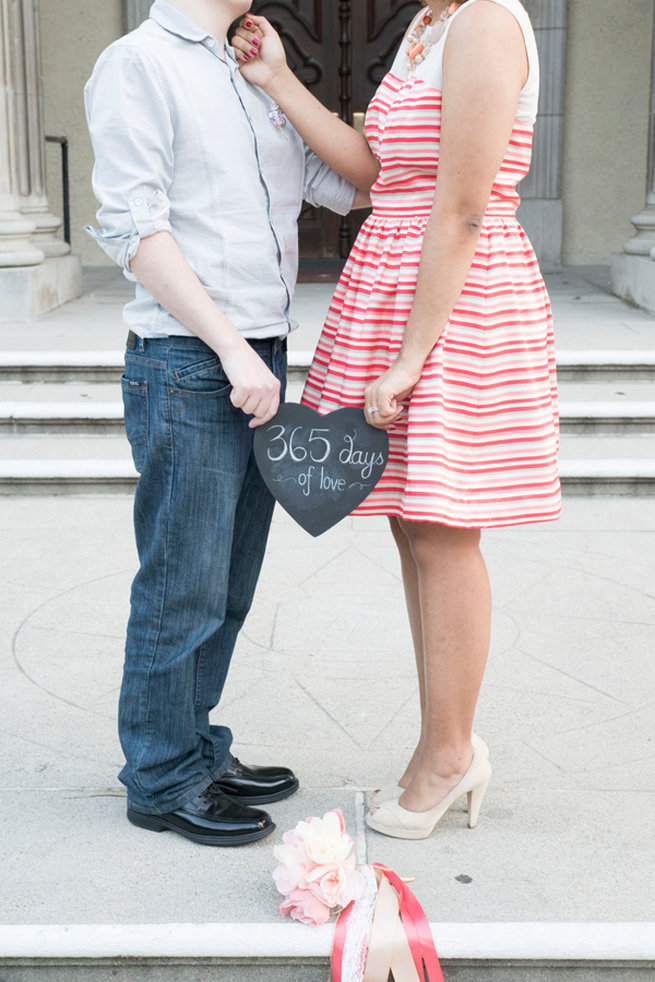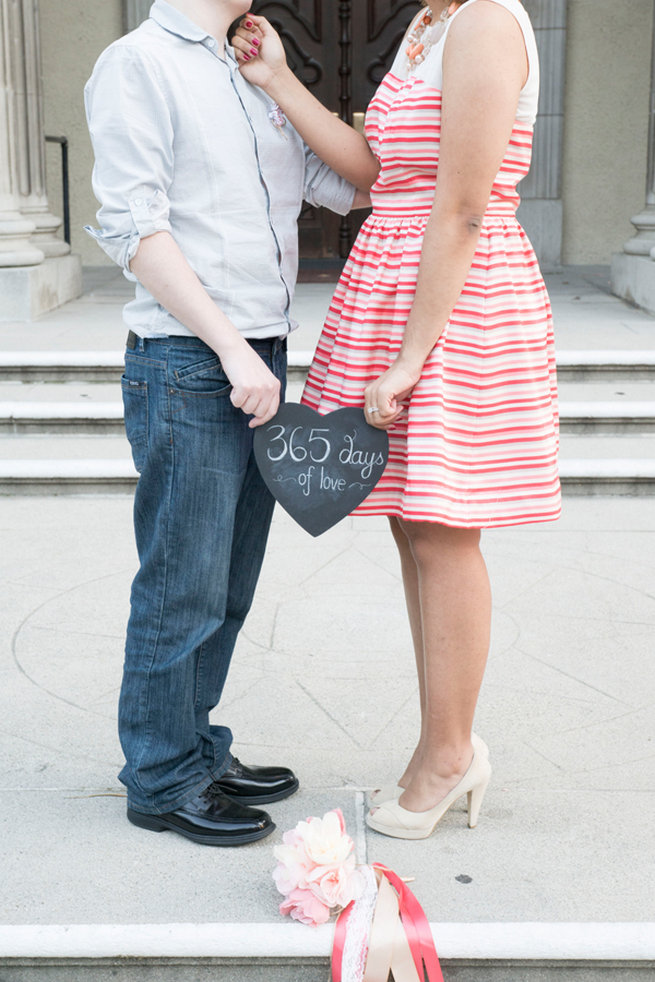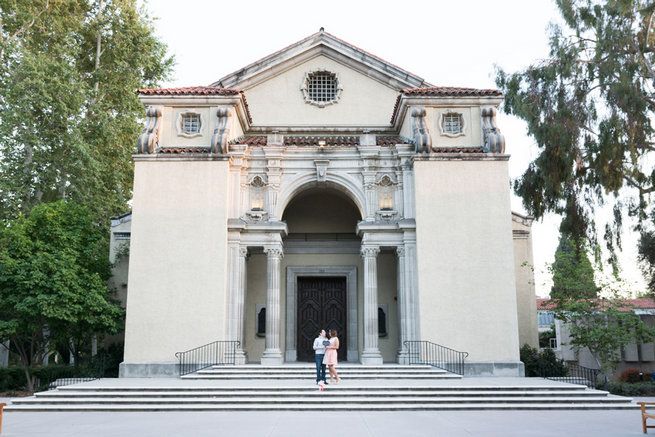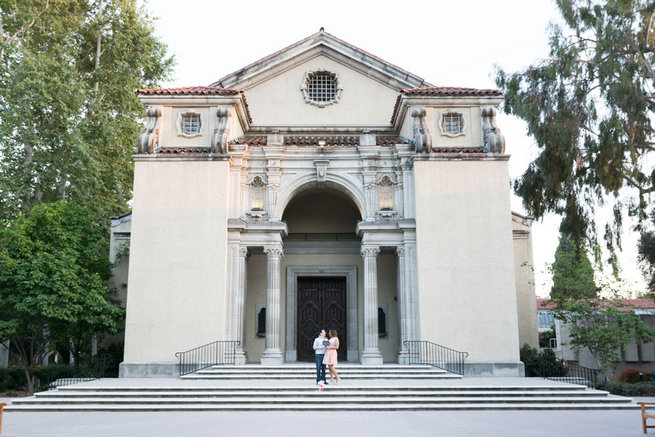 Click here for another dreamy anniversary shoot with fun ideas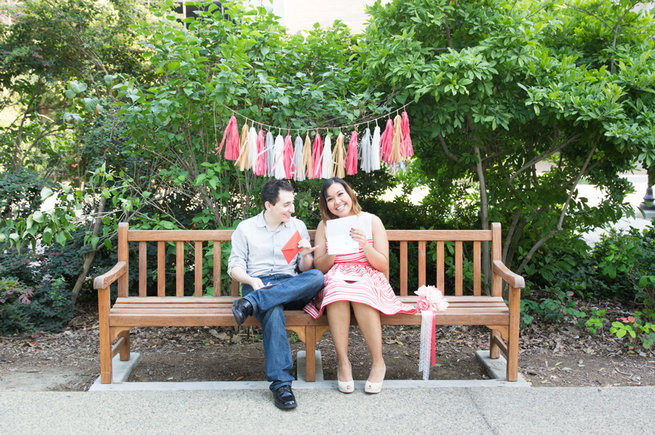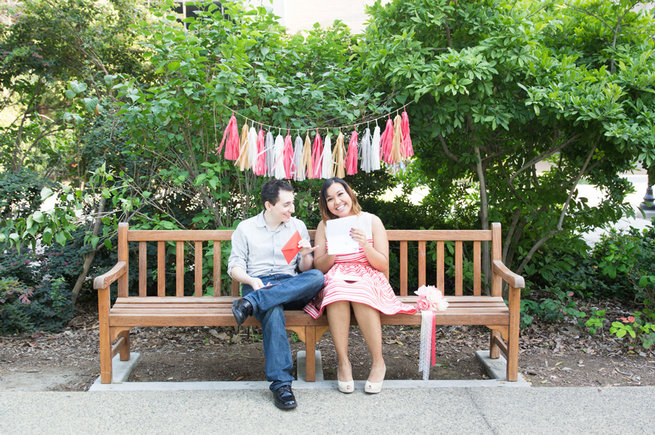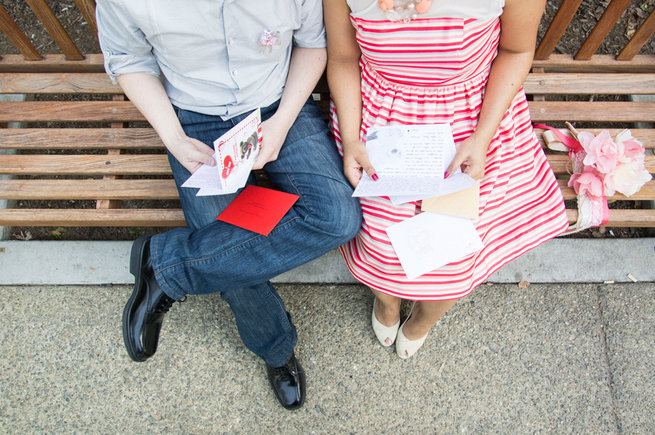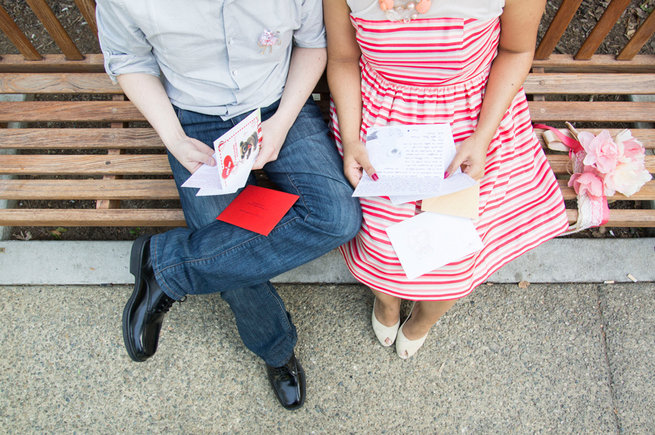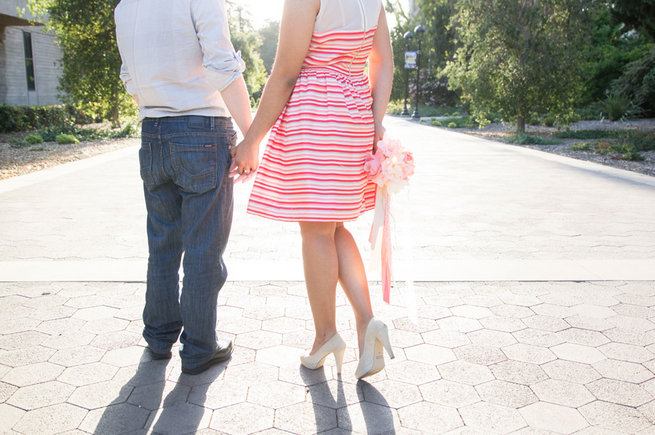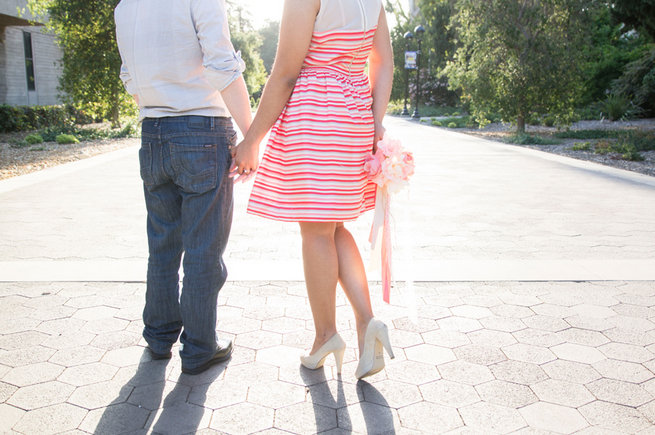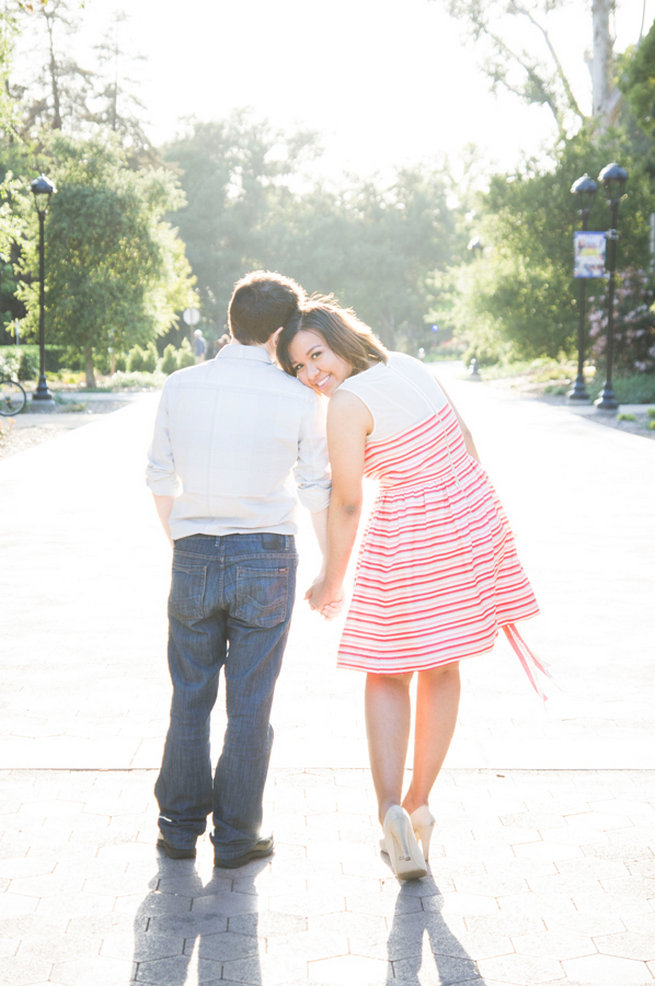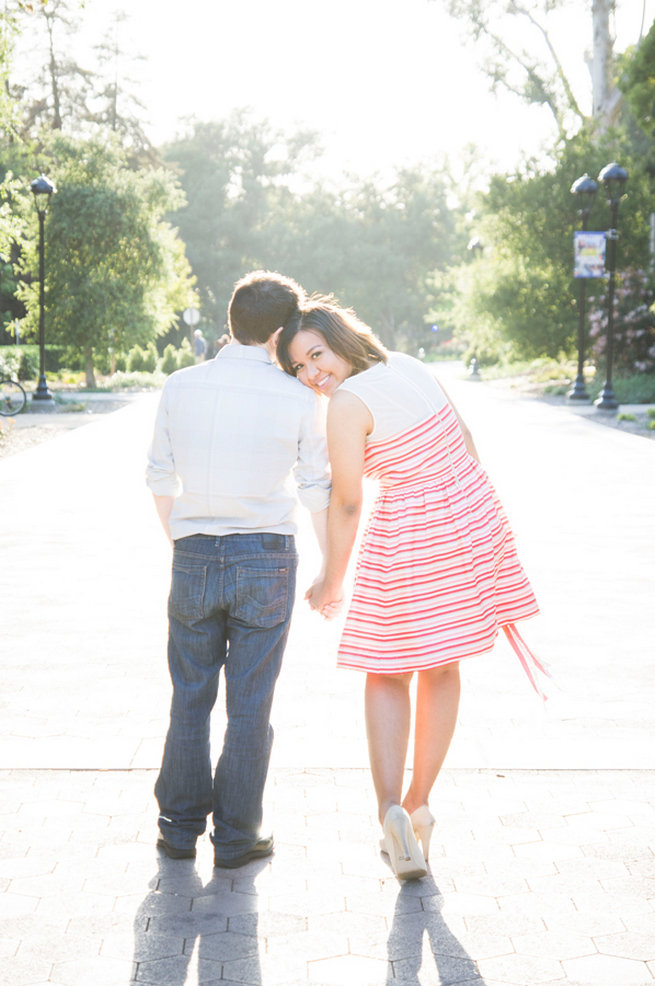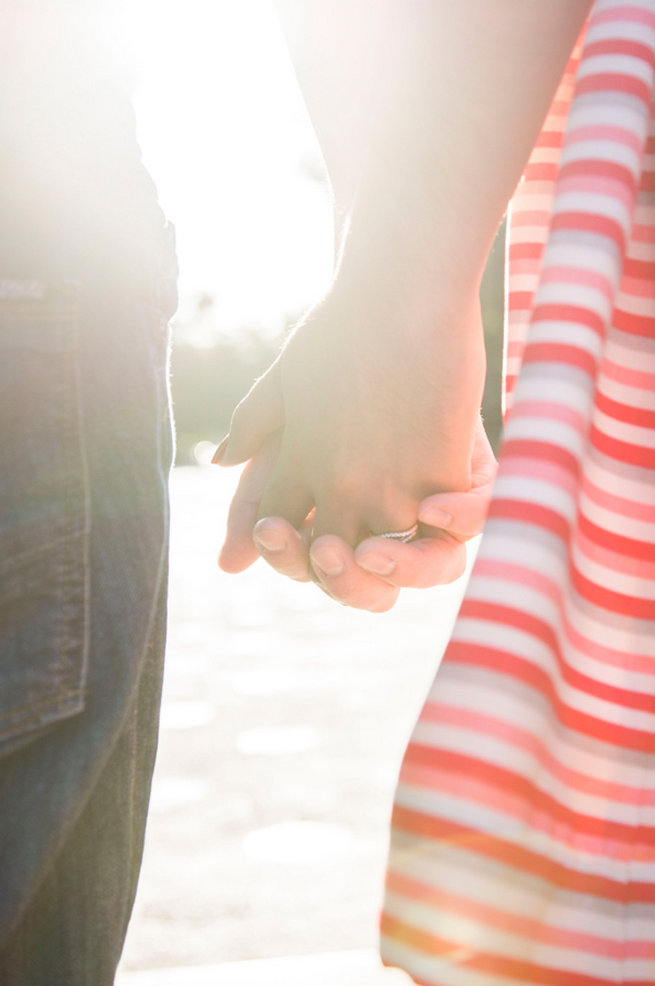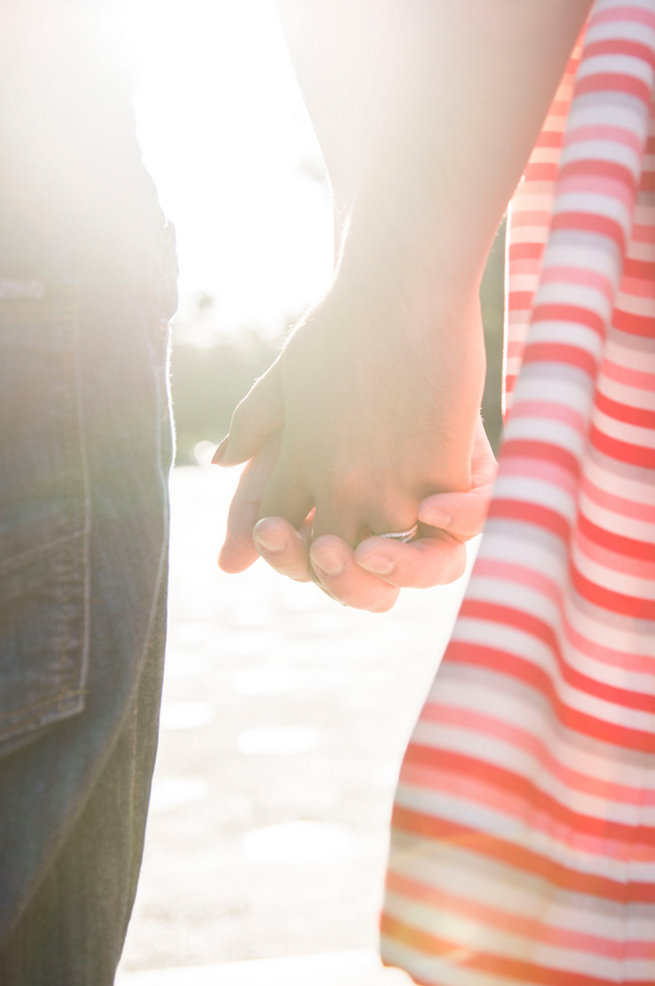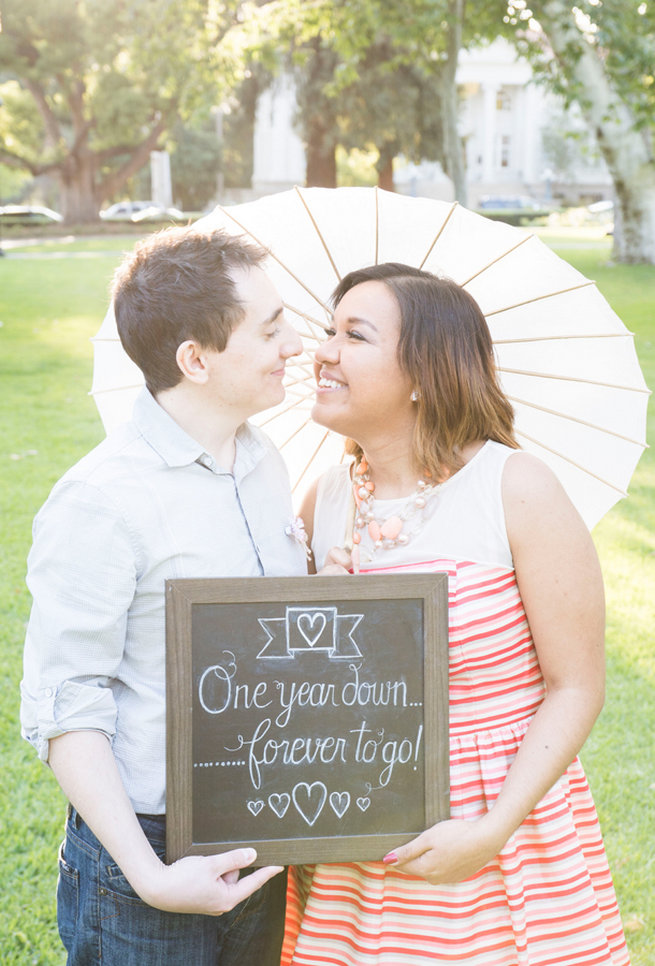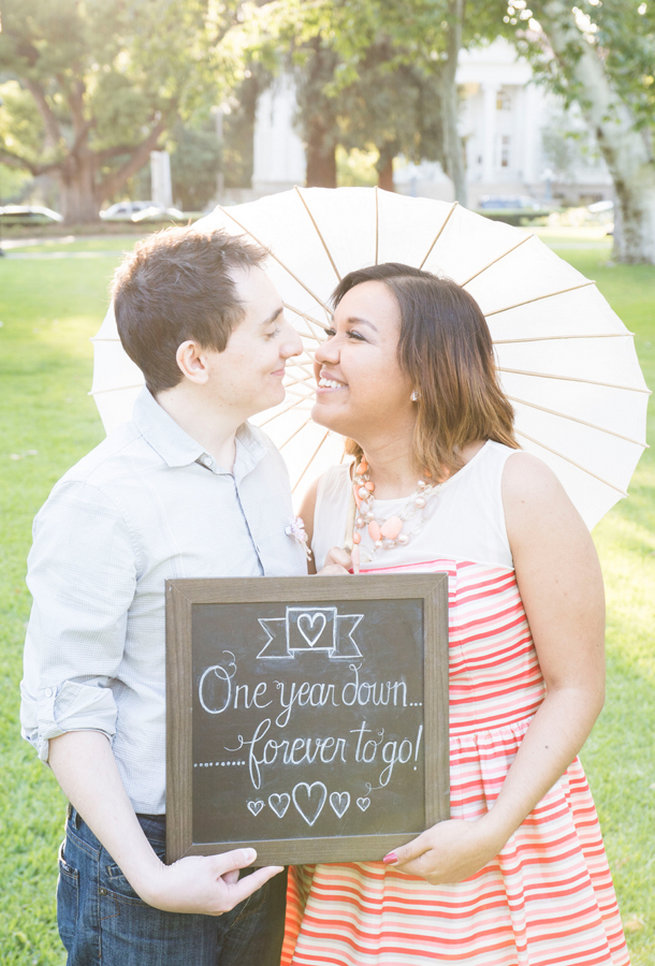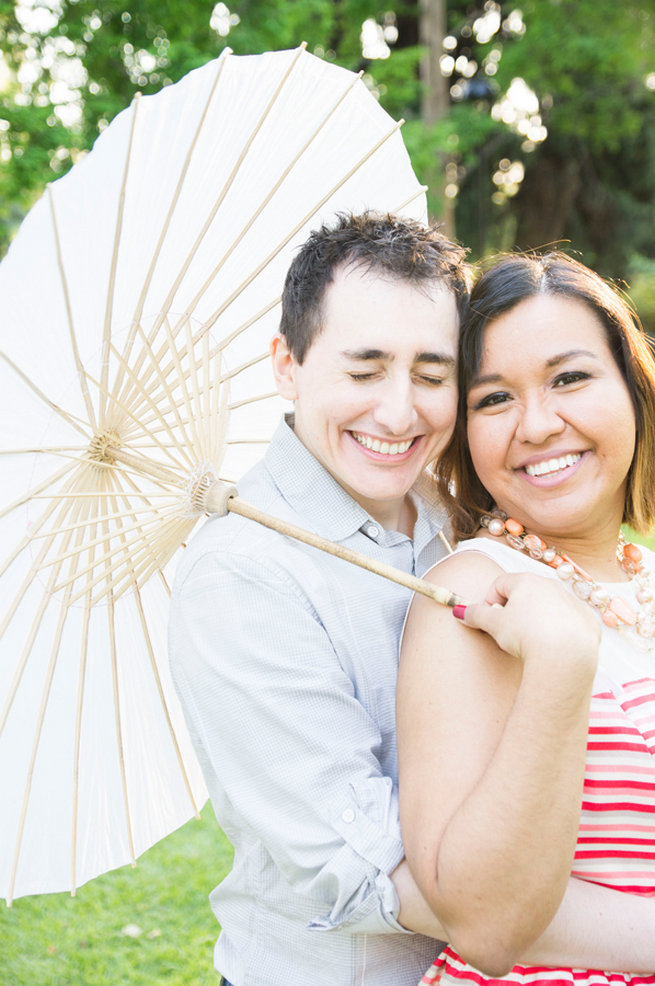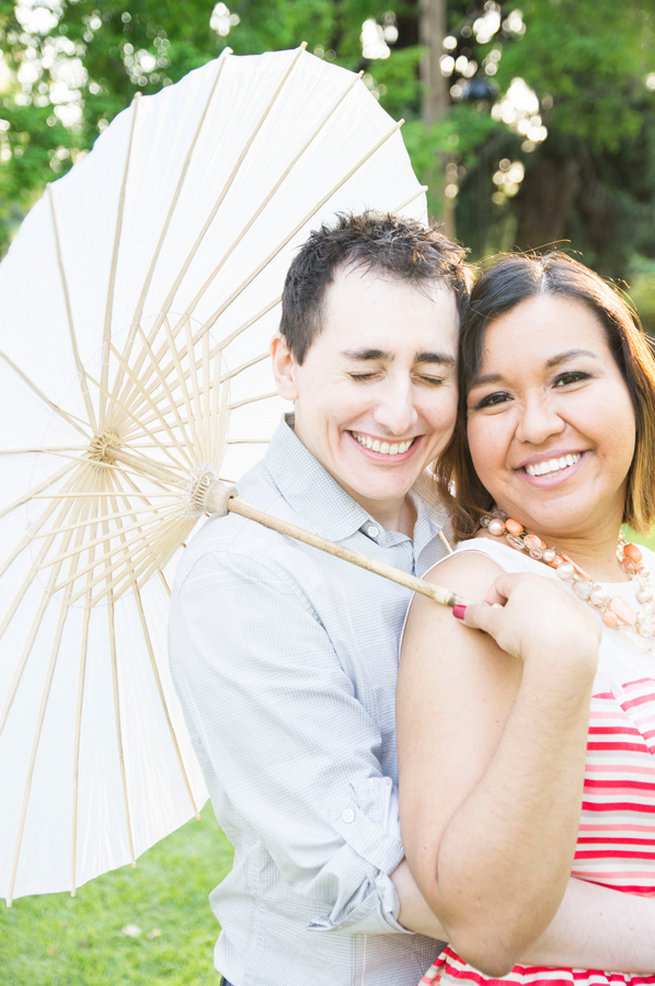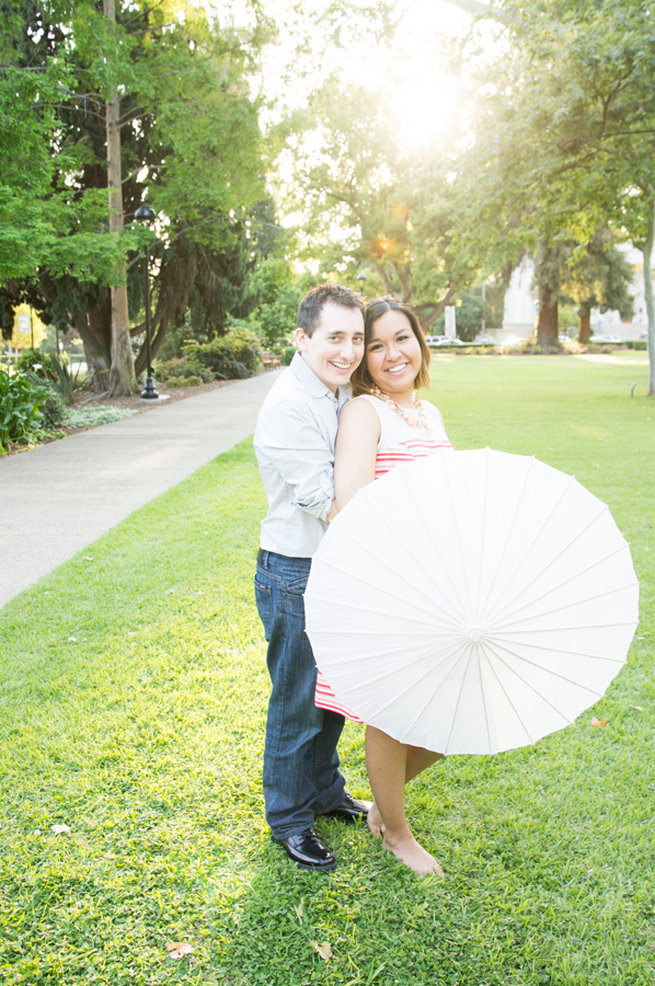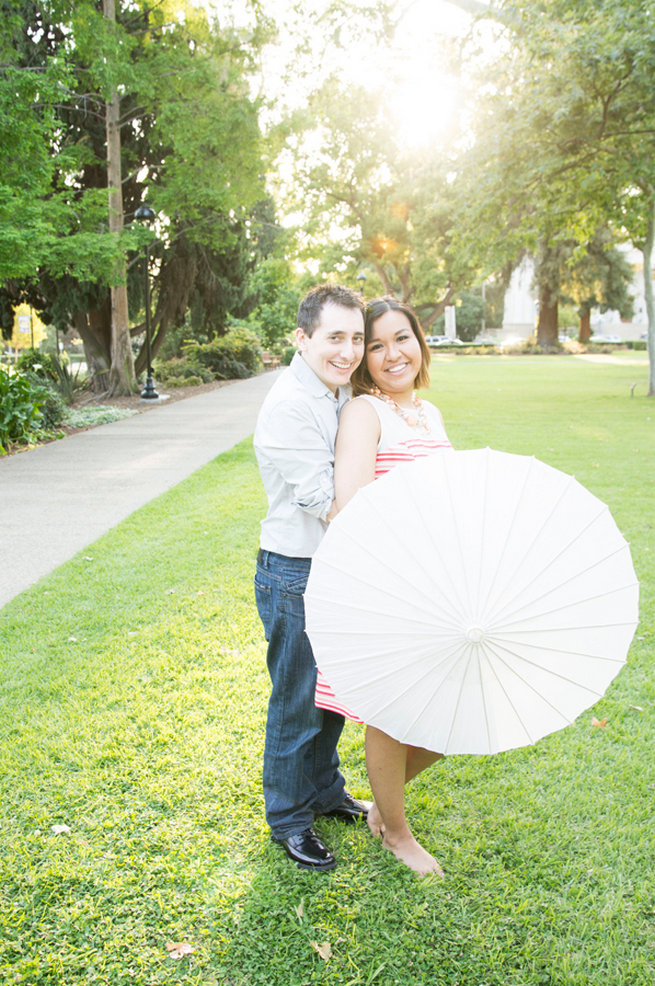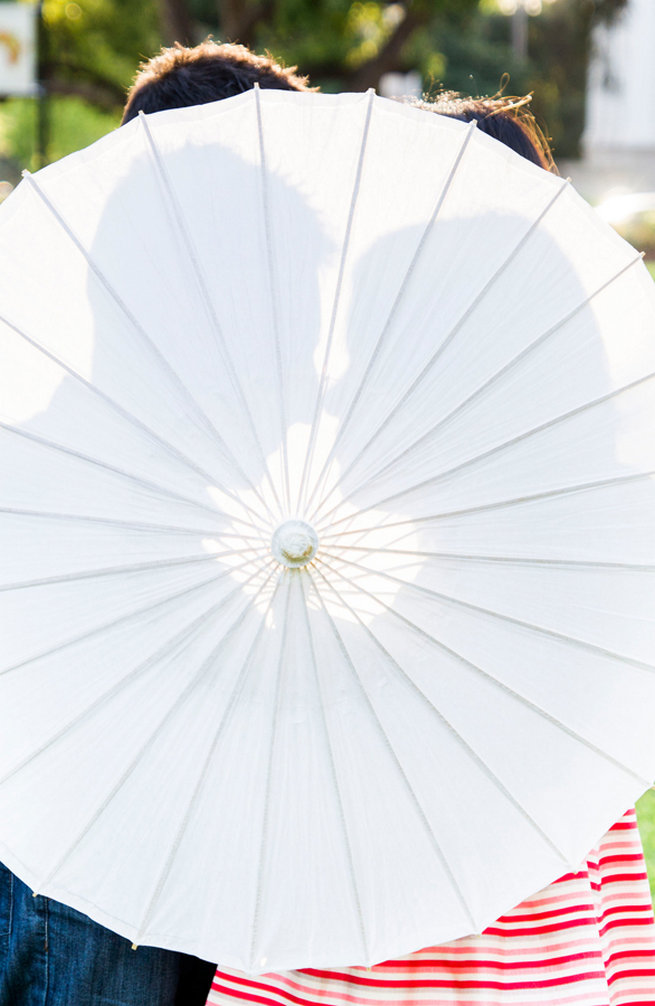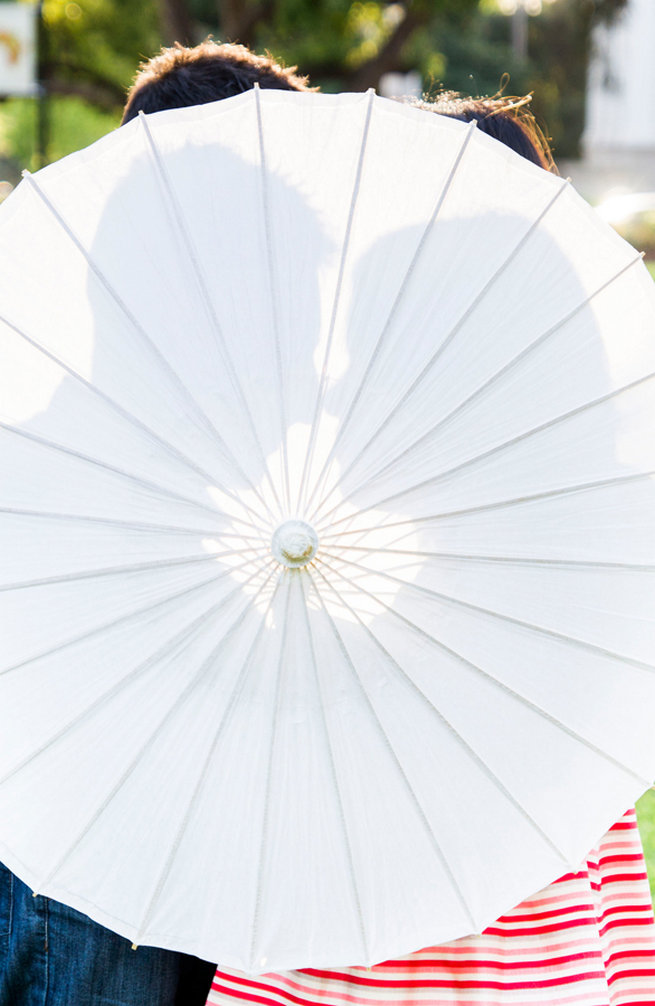 click here for even more love shot ideas!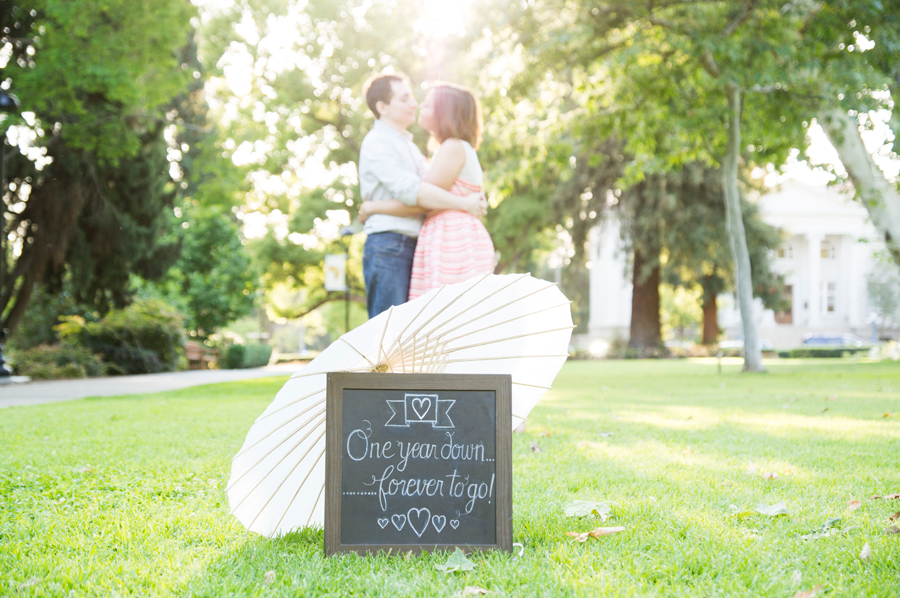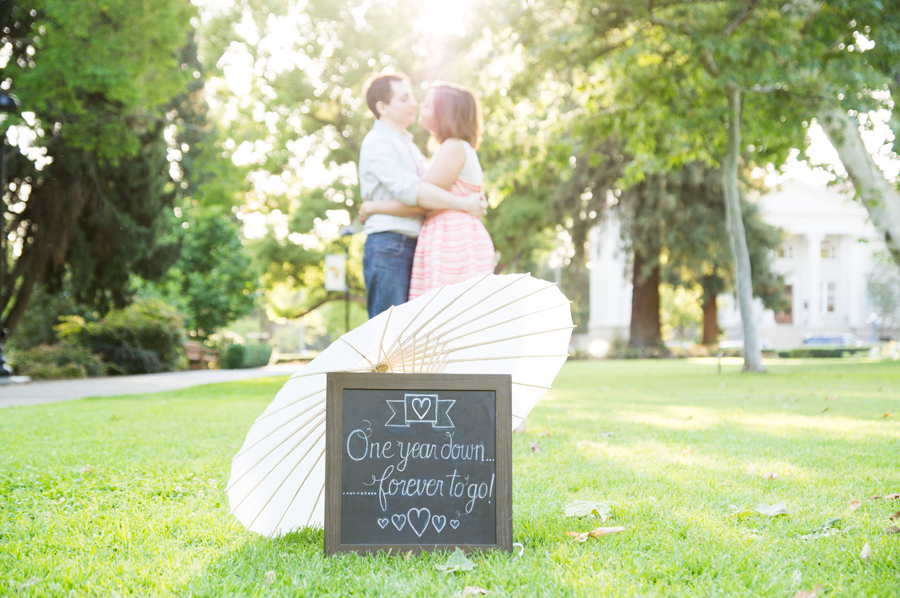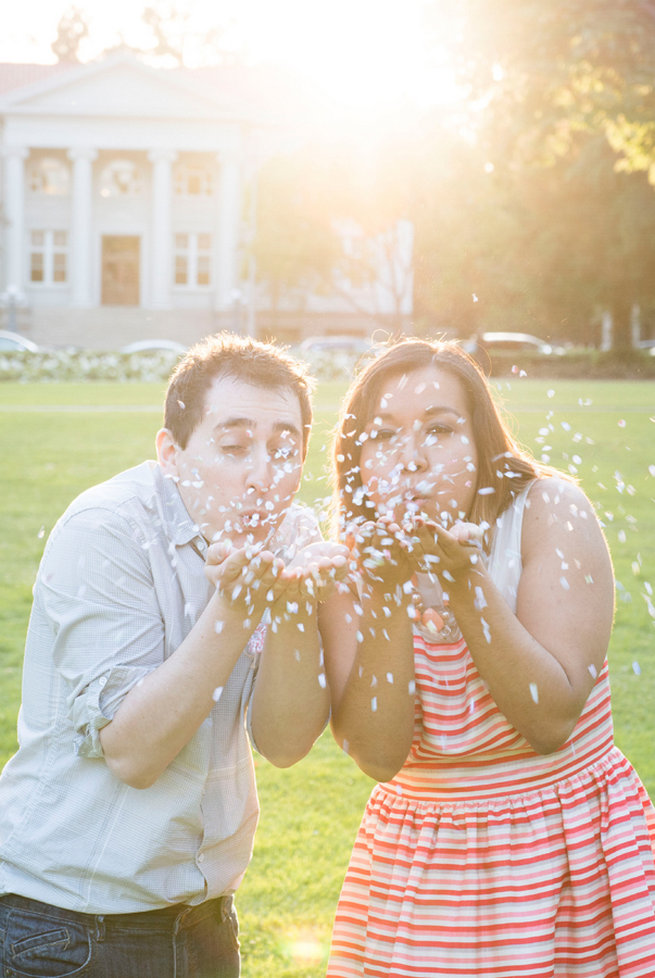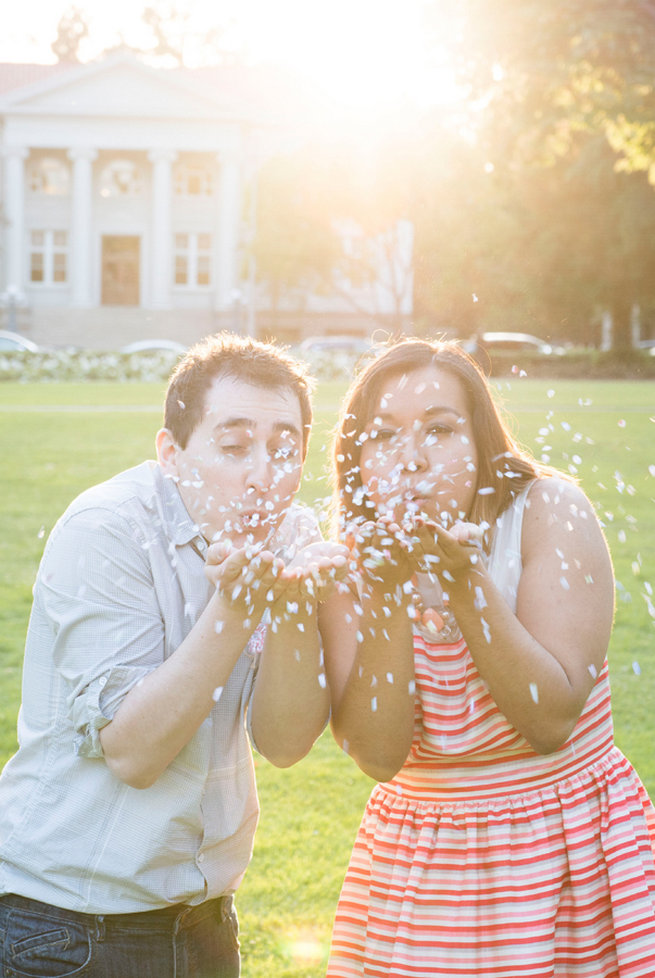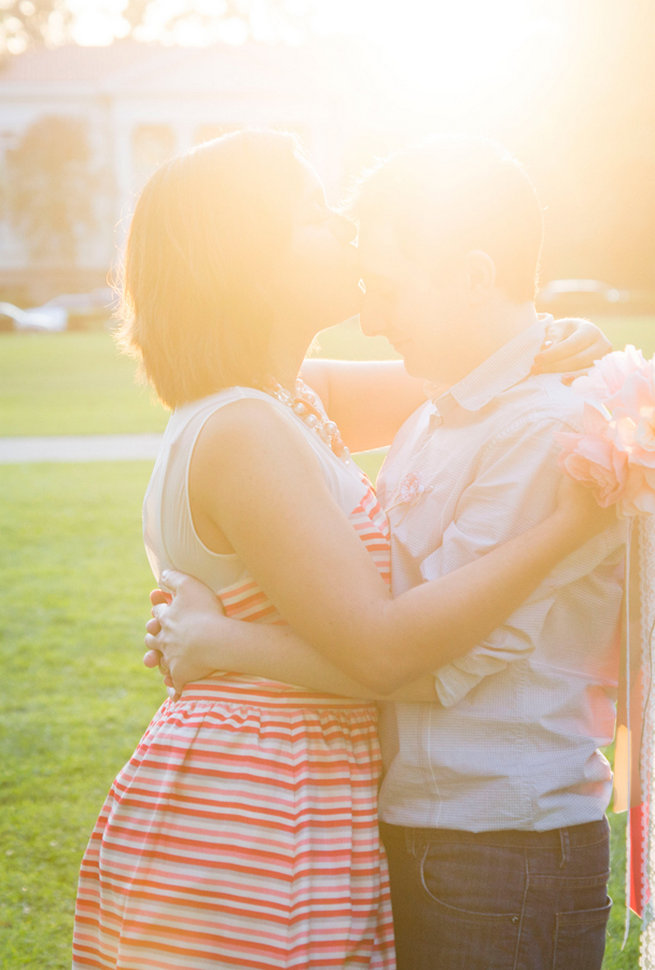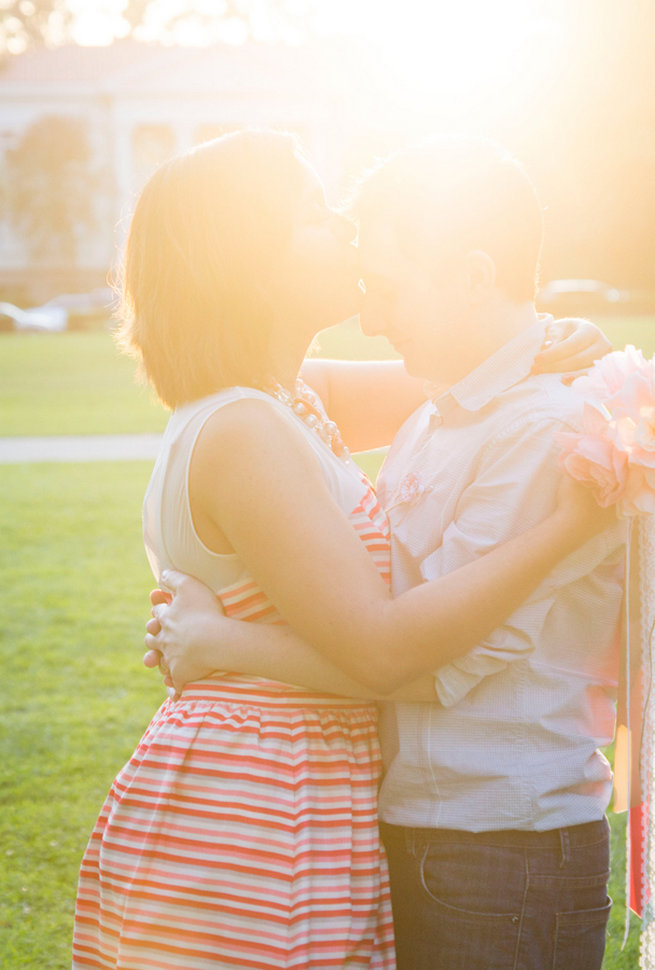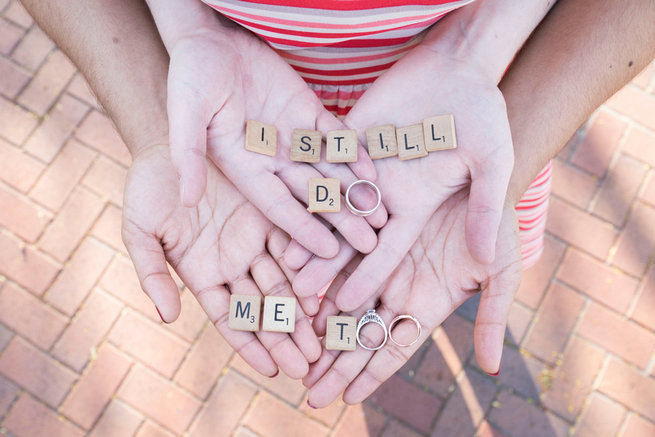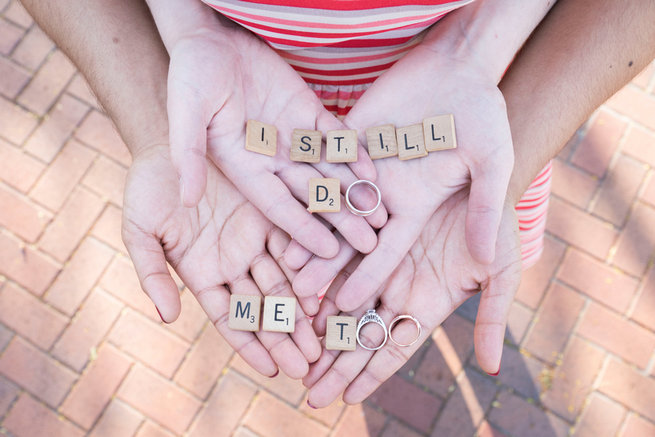 First Paper Wedding Anniversary Photo Session
Love Story: Our love story spreads over two continents and a few years. We met when I was on a summer study abroad trip for school. We became quick friends and kept in touch via email and webchat until I was able to return two years later for an internship. During the time we communicated via email and chat we really got to know each other. We'd talk about everything from food to movies to music to our common love for Pixar films. We became best friends. By the time I returned to Italy we knew we had a special connection and started "officially" dating soon after I arrived. The rest is history… I was only supposed to be in Italy for one year and ended up staying for four wonderful years during which we discovered a deeper love than either of us could have ever imagined.
Proposal: We moved back to the USA in 2013 knowing that the goal was to get married soon but nothing was set in stone. We talked about it often and even had specific ideas for the wedding. Then one night we took a drive out to Lake Arrowhead here in Southern California. The sky was clear, the weather was beautiful, it was early November. We walked on the path along the lake and went out on the docks and stood there looking out towards the lake and at the stars in the sky. And I swear that in that moment, there was a shooting star that swept across the sky lighting it up for the couple seconds that it lasted. I turned around to smile at him and tell him to make a wish and he was already getting down on one knee making my wishes come true.
 ♥ ♥ ♥ Vendor Credits ♥ ♥ ♥

Photography Peterson Design & Photography // Paper Bouquet Dreamliketrees // Paper Tassles genwoo