Colorful Handmade Country Wedding ♥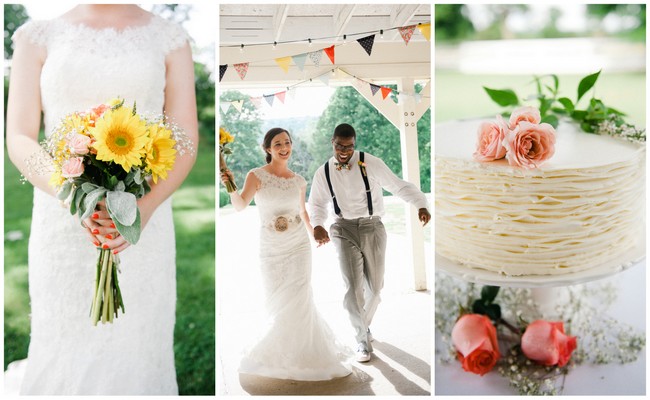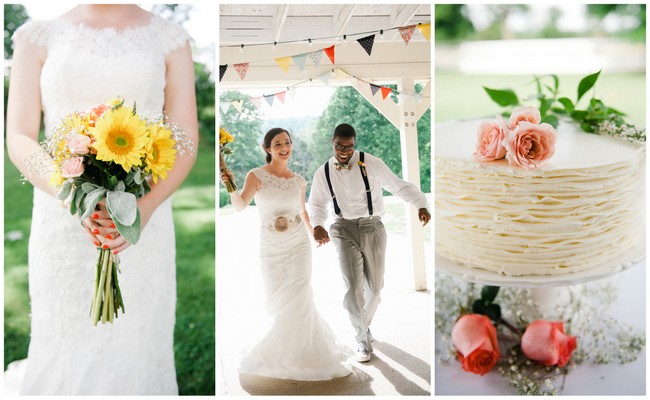 Isaac and Megan met as camp counselors at a summer camp for gifted and talented youth, which they lovingly refer to as 'nerd camp'. Their cheerful, coral, navy and mustard DIY wedding at Ash Lawn-Highland was a fiesta-style celebration, partly inspired by Megan's love for Mexican food! Megan decided to DIY 500ft of bunting to string under the pavilion for the reception venue, and the rest of the theme fell into place from there. With loads of handmade touches from start to finish, a totally awesome sense of style and one extremely adorable couple, I know you're going to love today's wedding just as much as I do. Thanks to photographer Meredith McKee for sharing these cheerful pics of Isaac and Megan's special day with us today!
"One of my favorite things about our wedding was all of the different ways the day kind of represented us," says Megan. "A lot of our vendors were good friends (our photographer, DJ, cake vendor), and I did a lot of DIY projects. The flowers were assembled by my mom and I, I made 500 feet of bunting to hang from the rafters at our reception, the seating chart, a collection of different signs, and a friend and I made the table numbers. One of my bridesmaids designed and printed our wedding invitations with a letterpress she had built all by herself (!!!), and designed our wedding program. Our pastor from DC came to Charlottesville to marry us, our wedding favor was a deck of cards, and we had a cake BAR from the cupcake shop I worked at in Charlottesville."
Cheerful Coral, Navy & Mustard Wedding Video
Cheerful Coral, Navy & Mustard DIY Wedding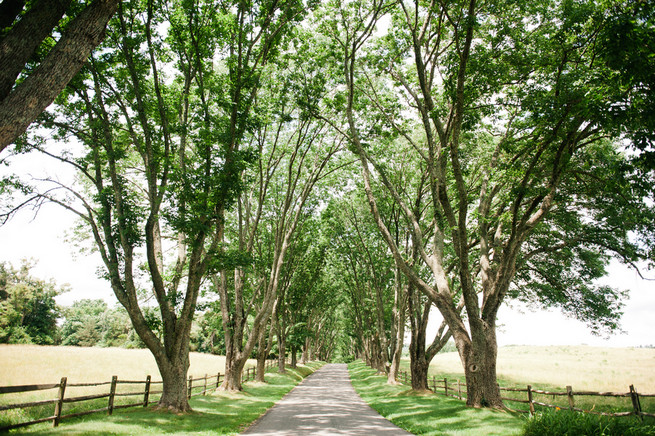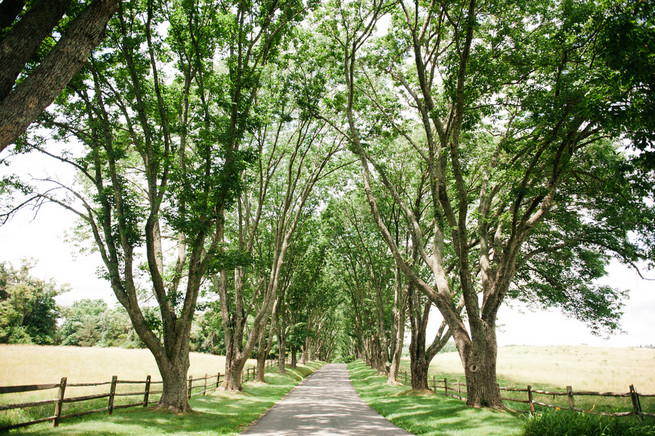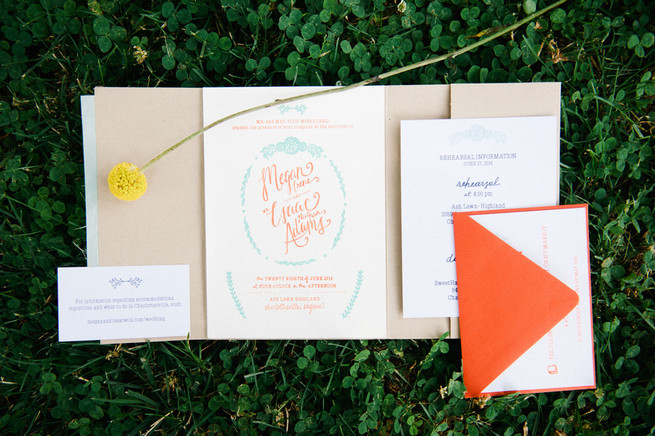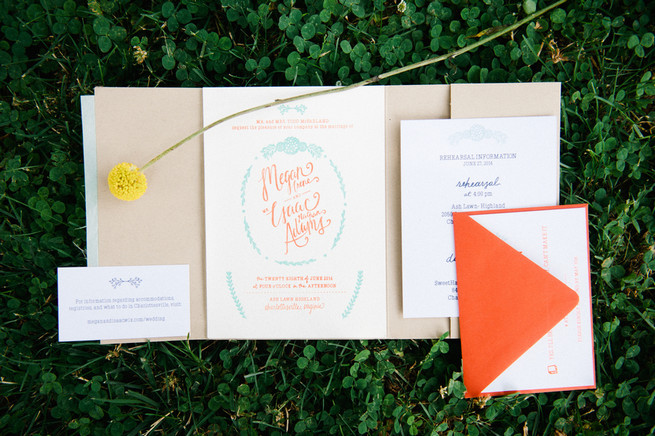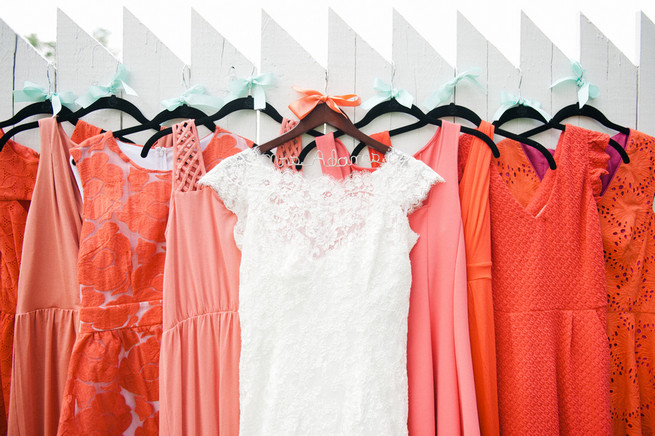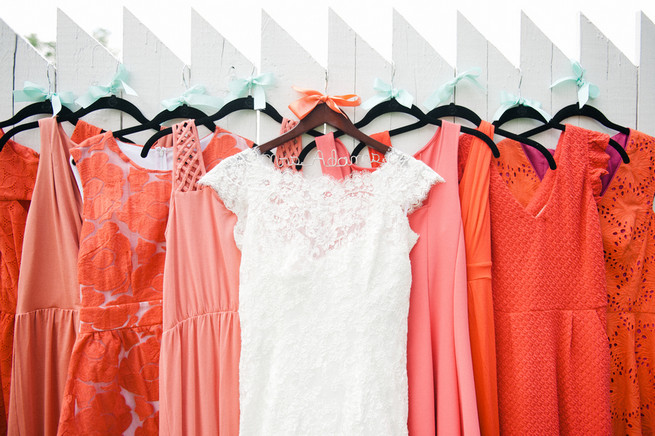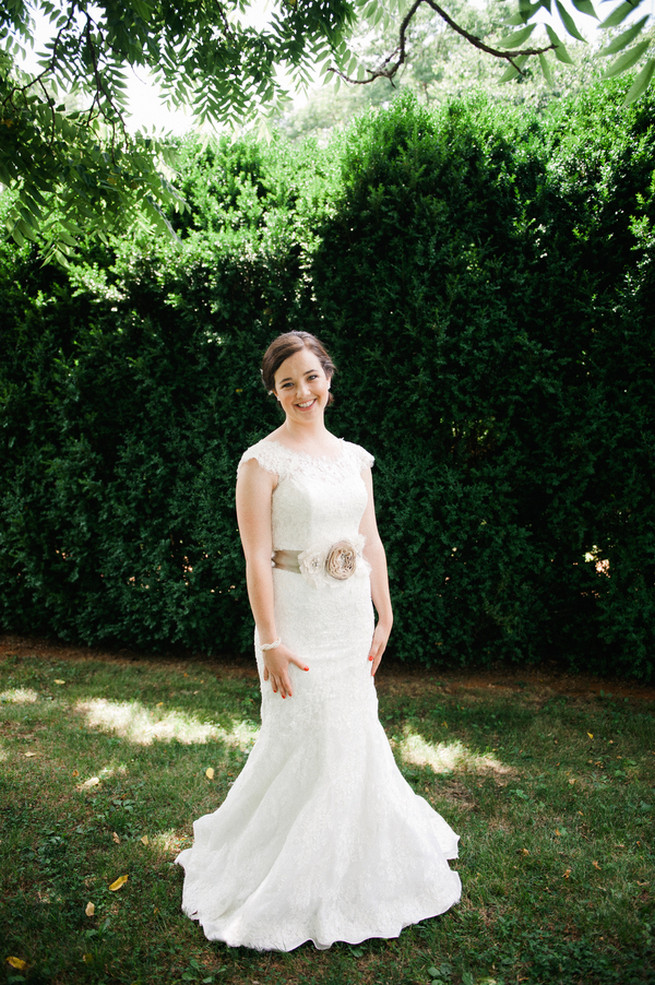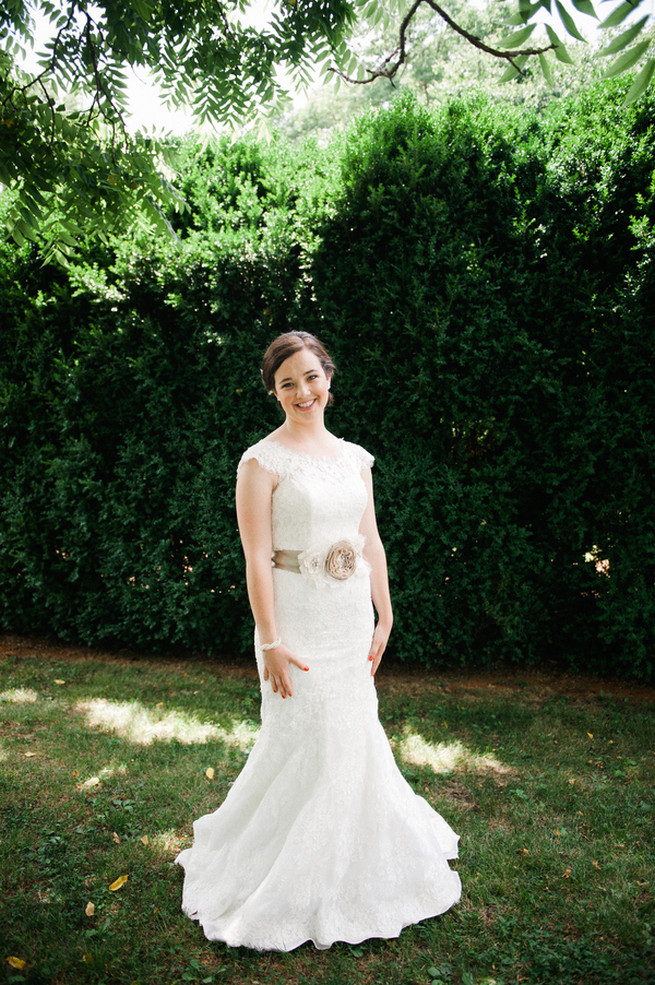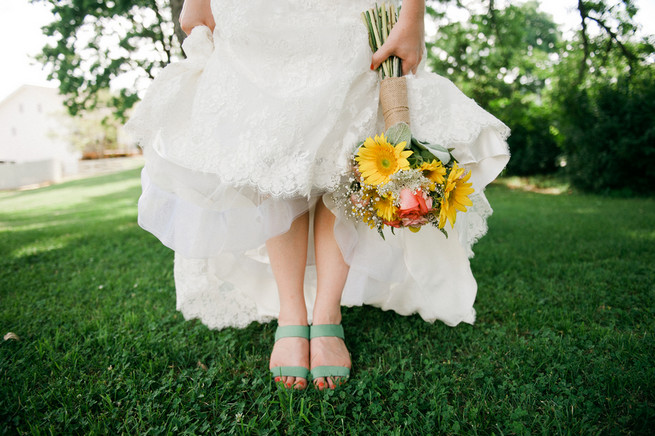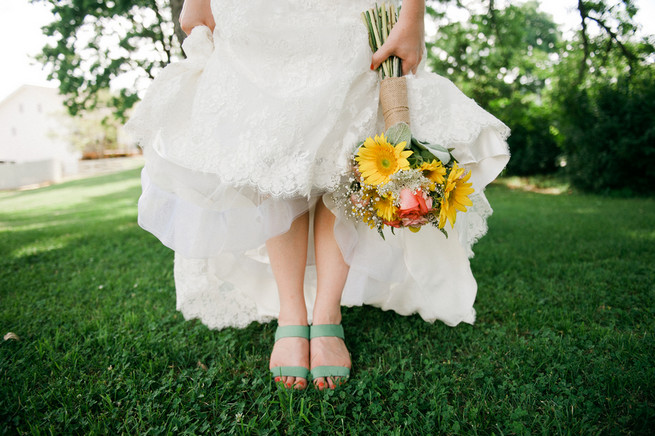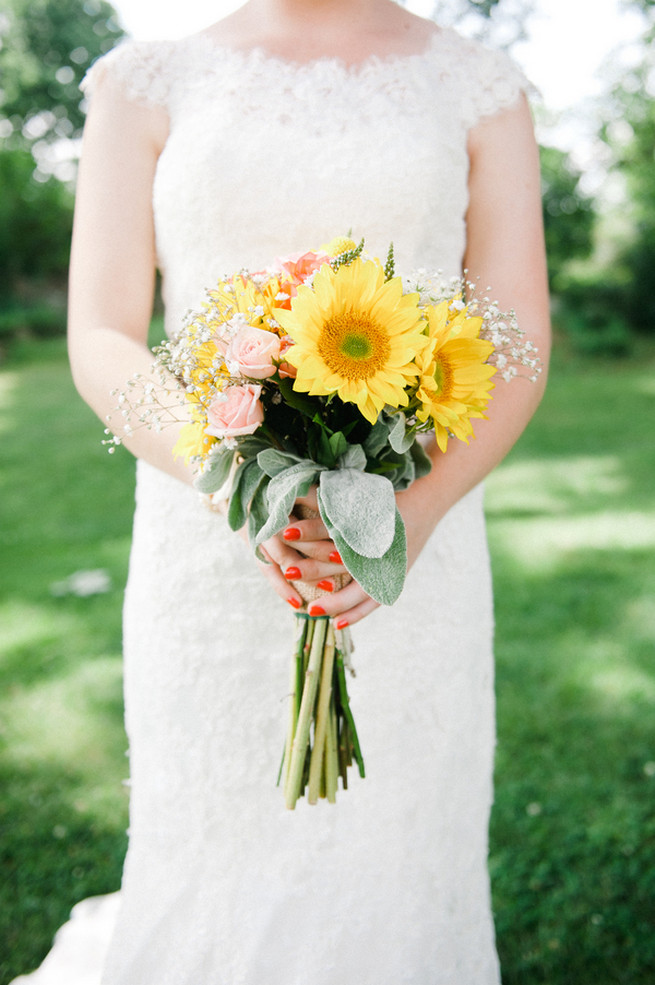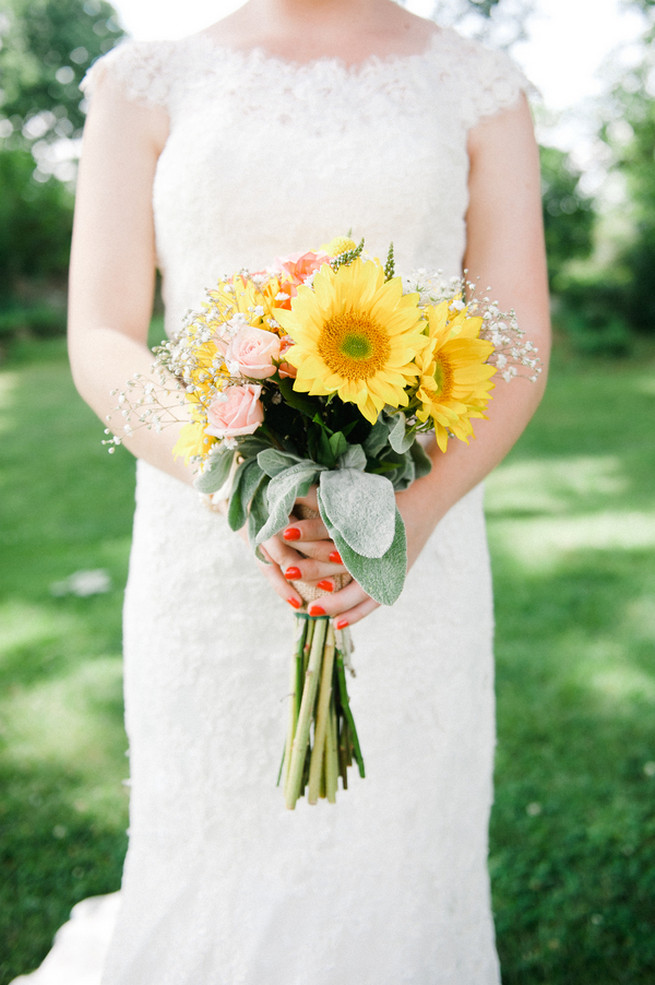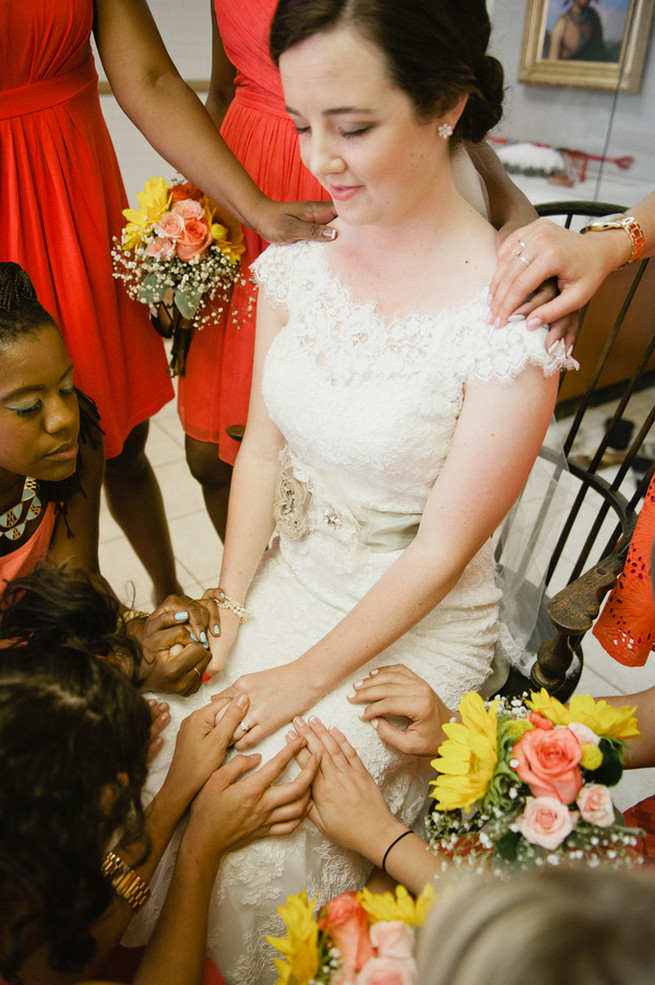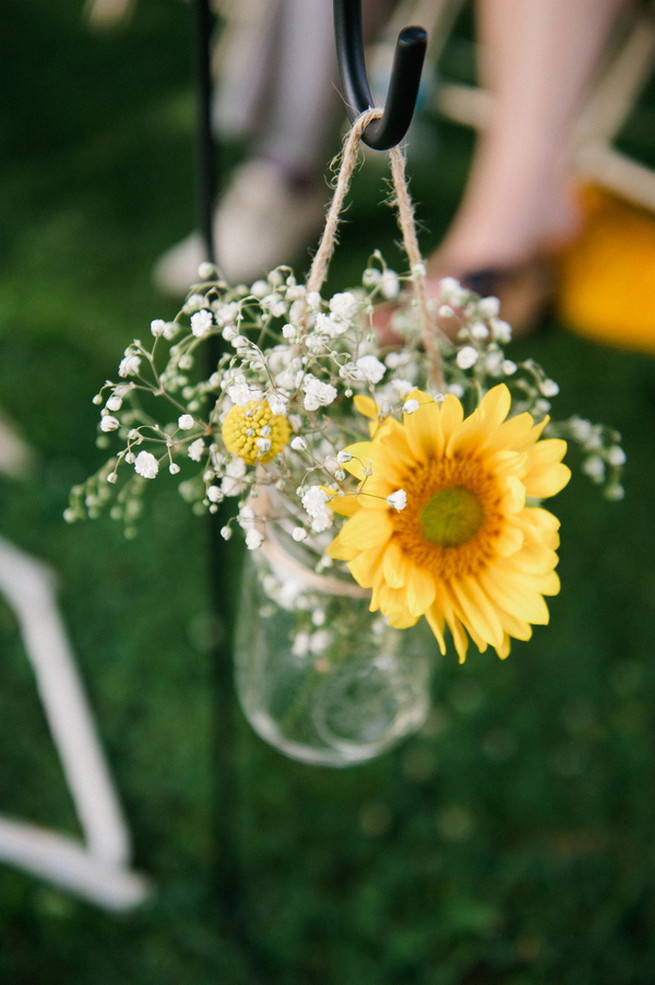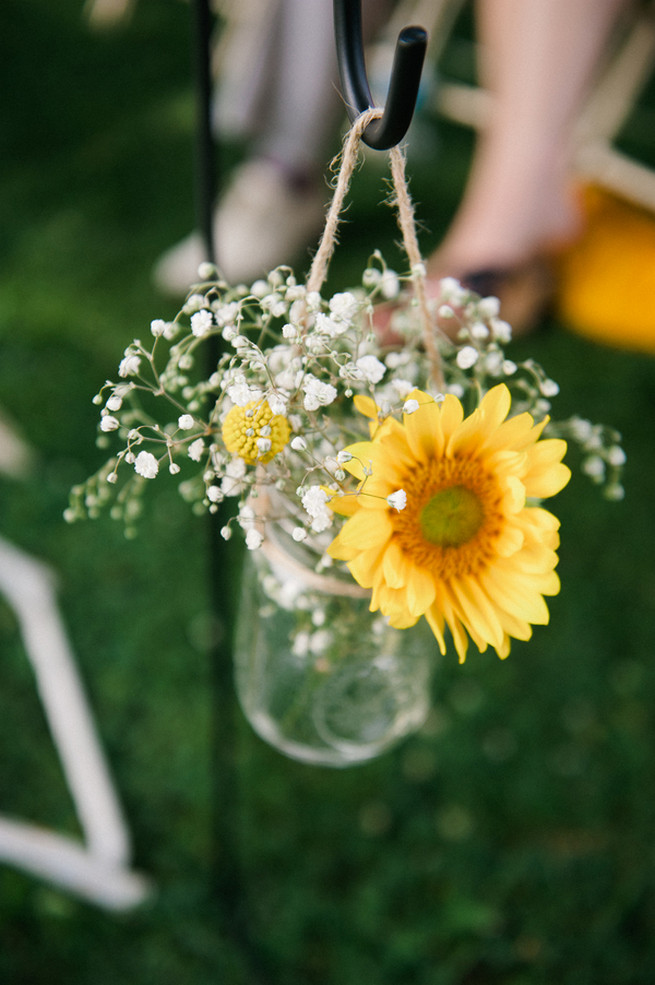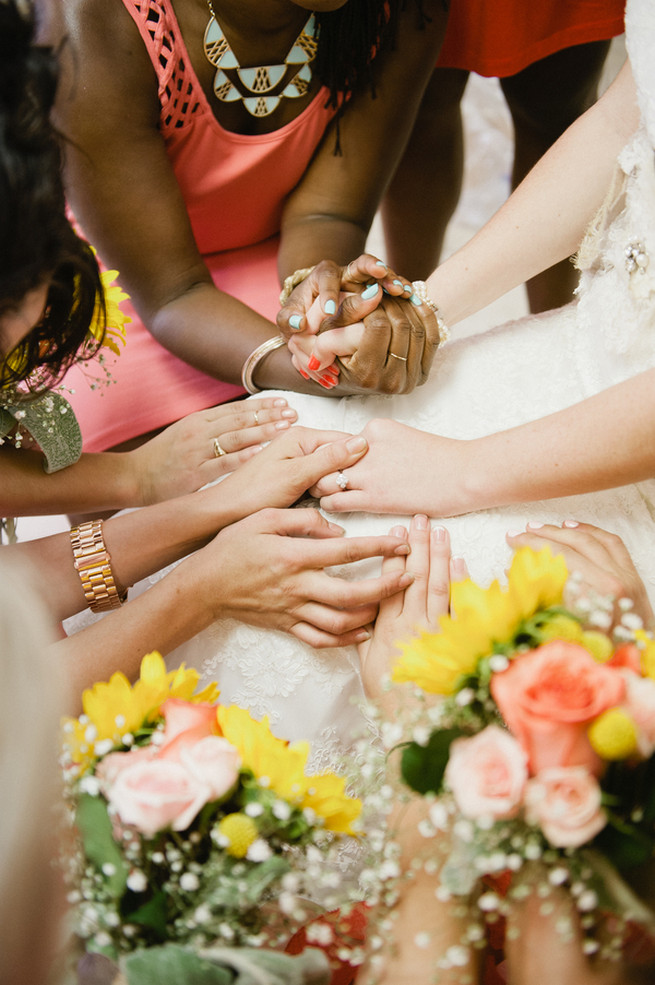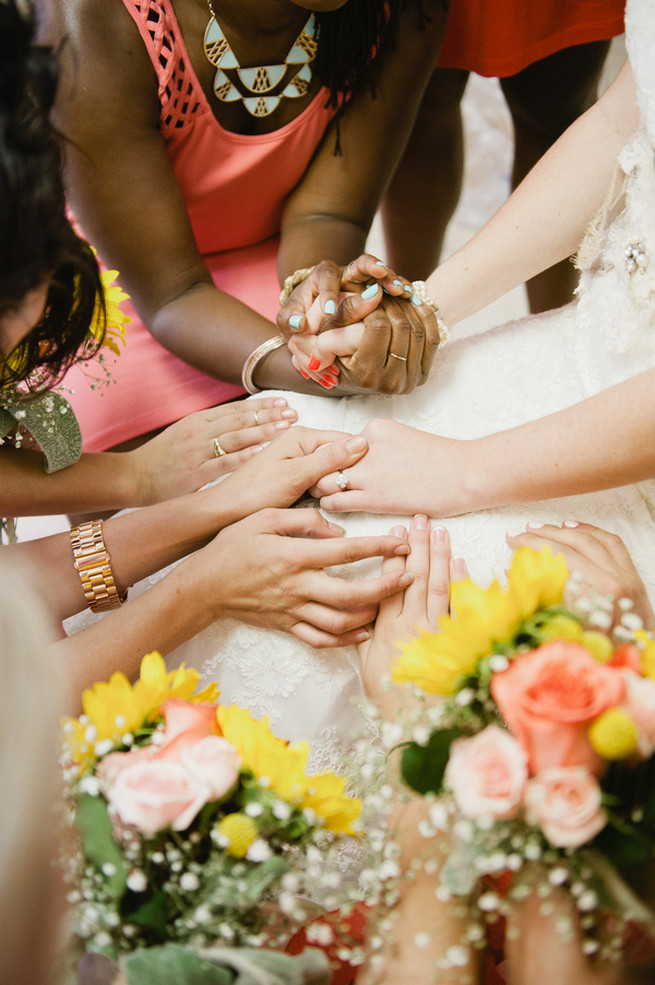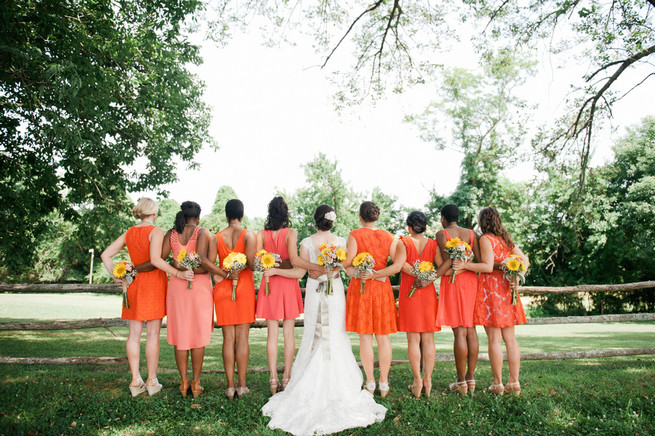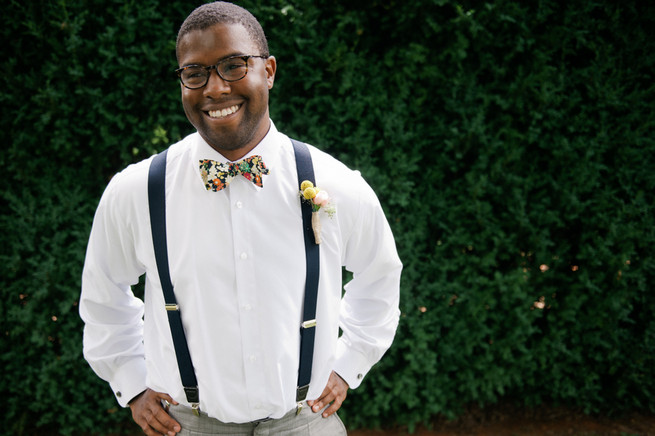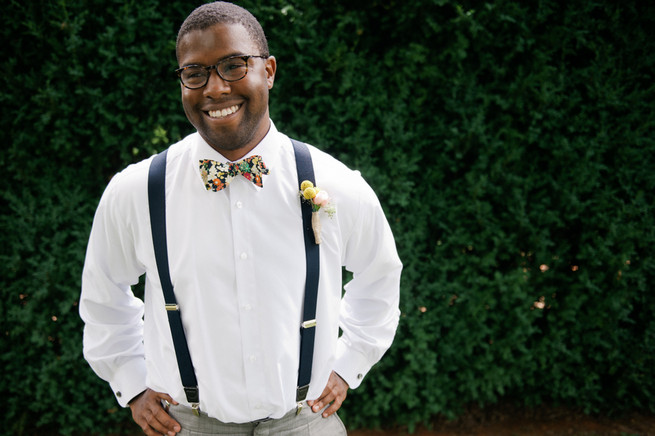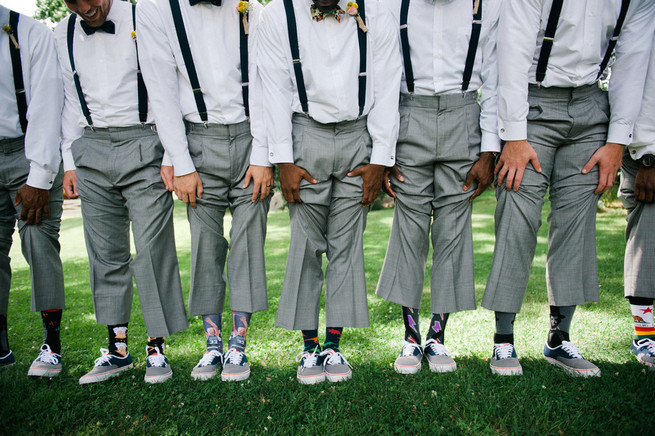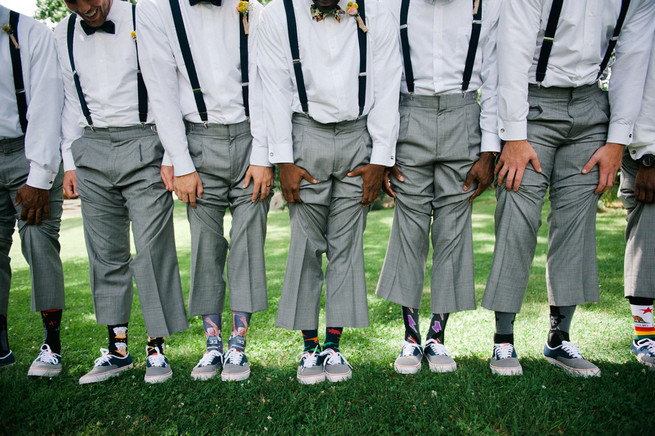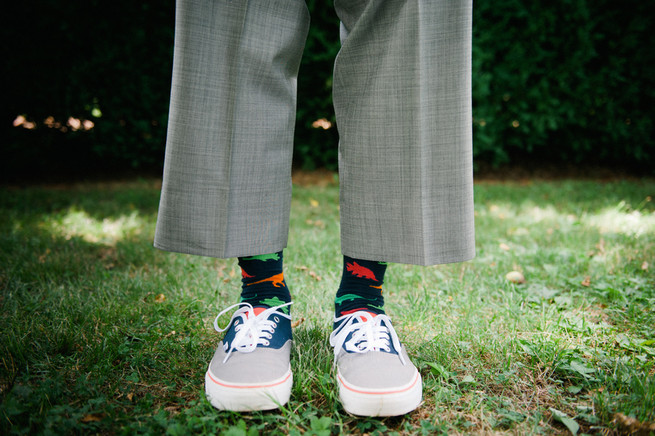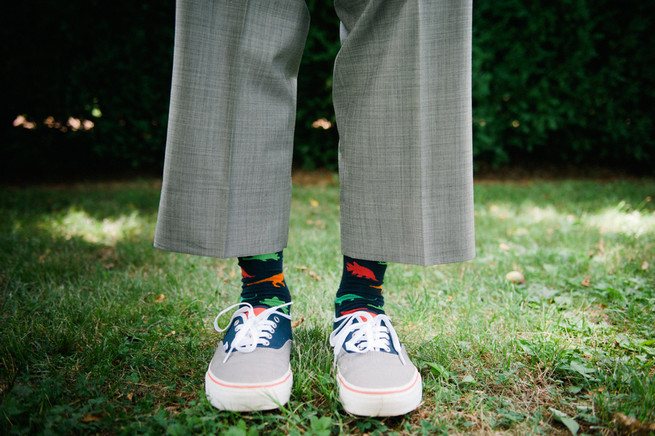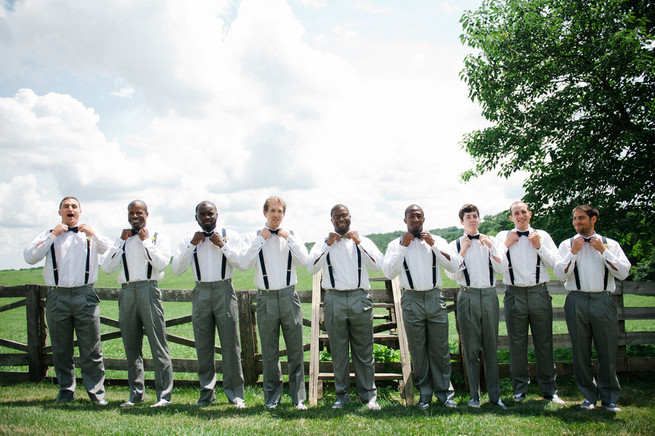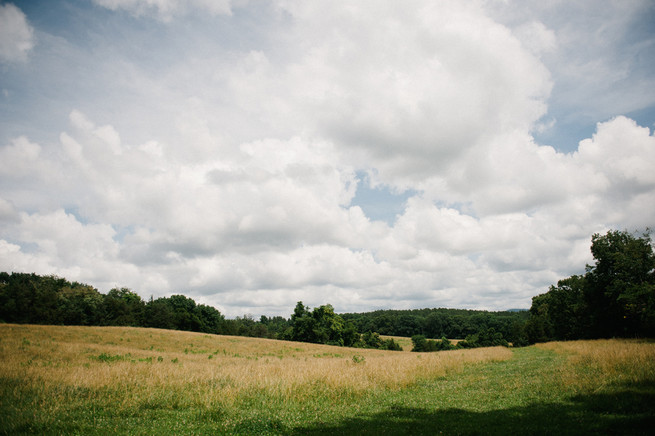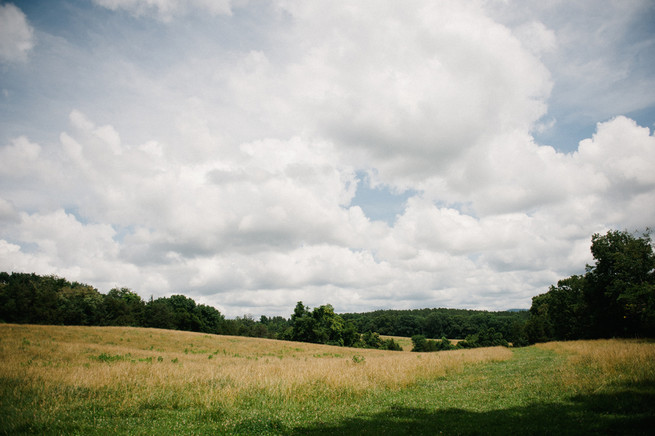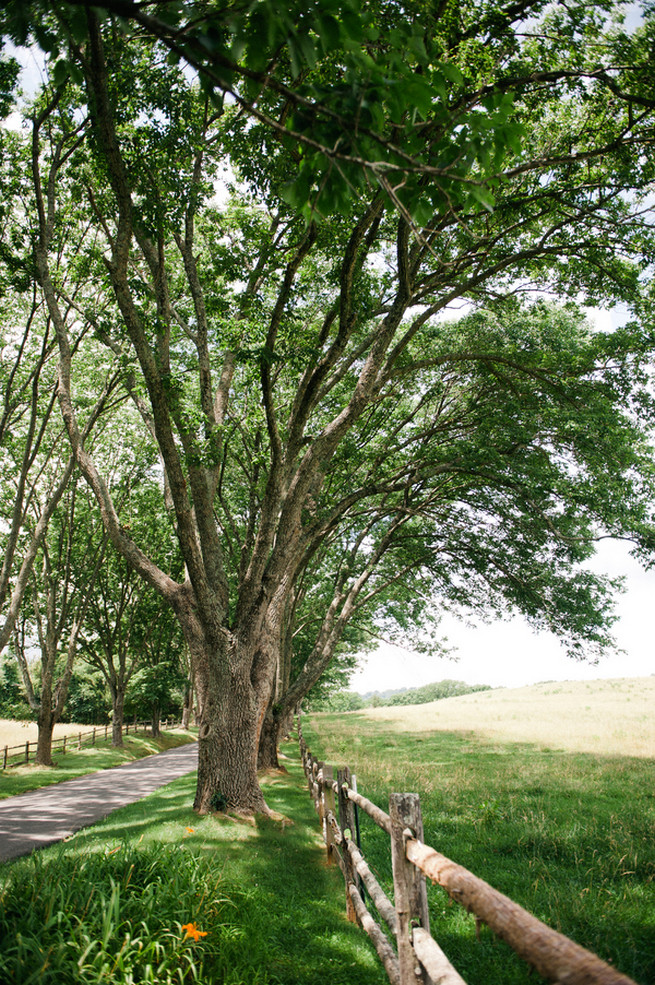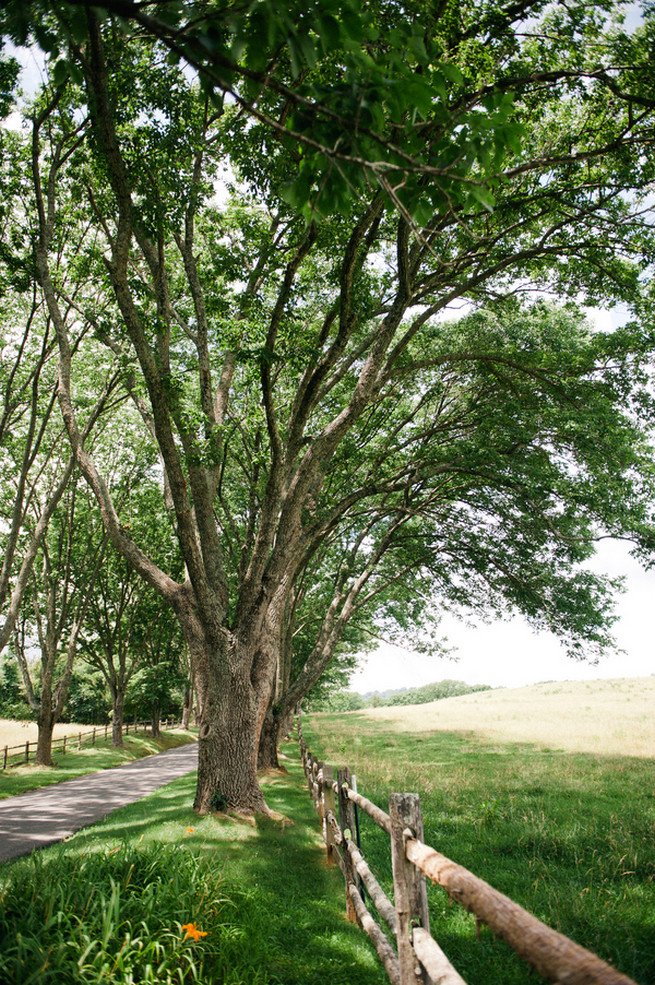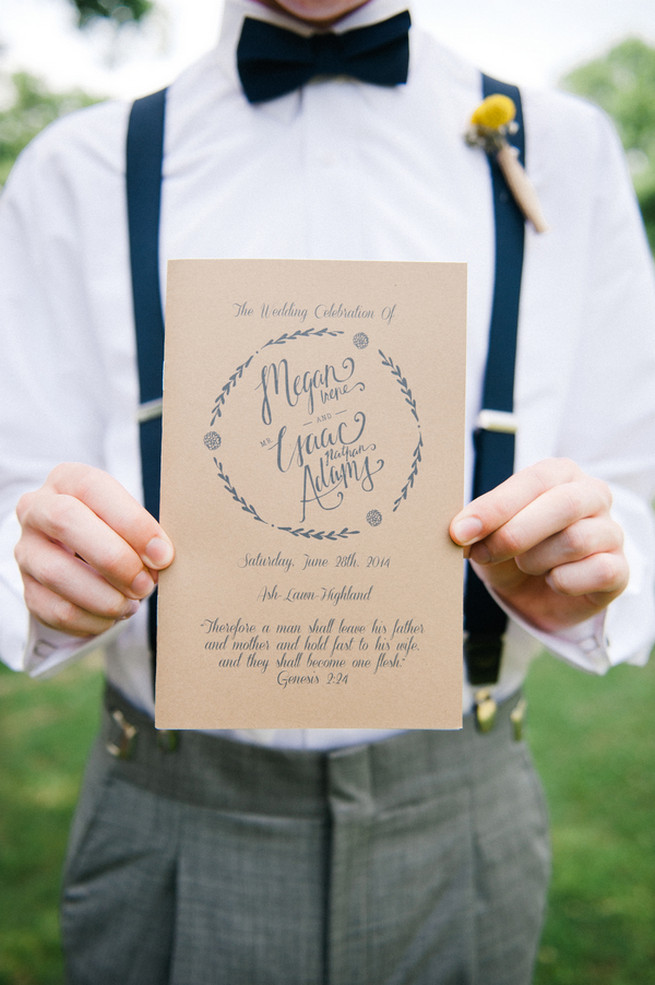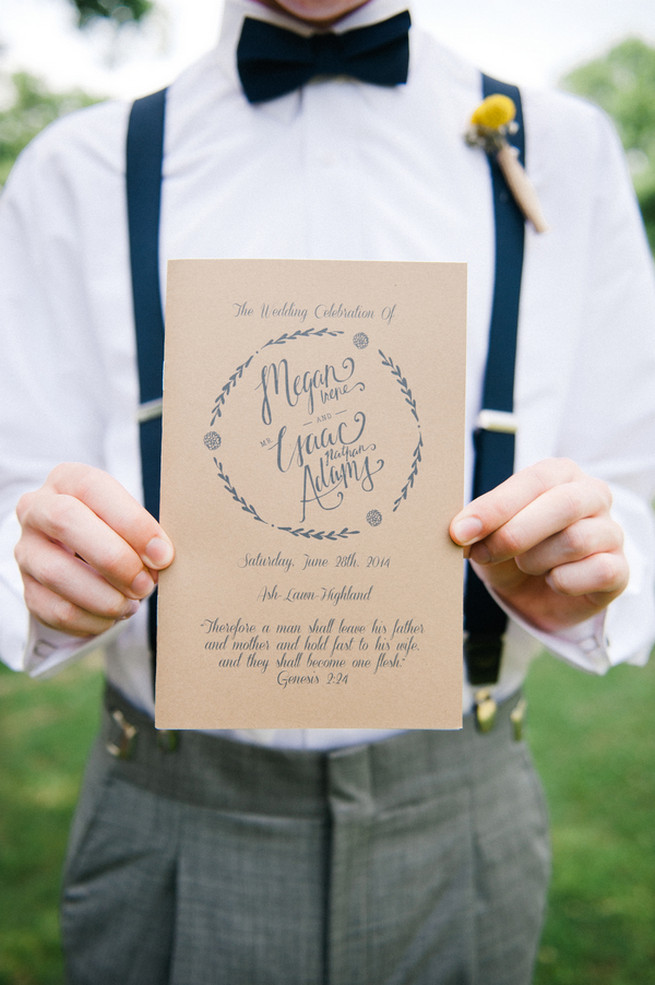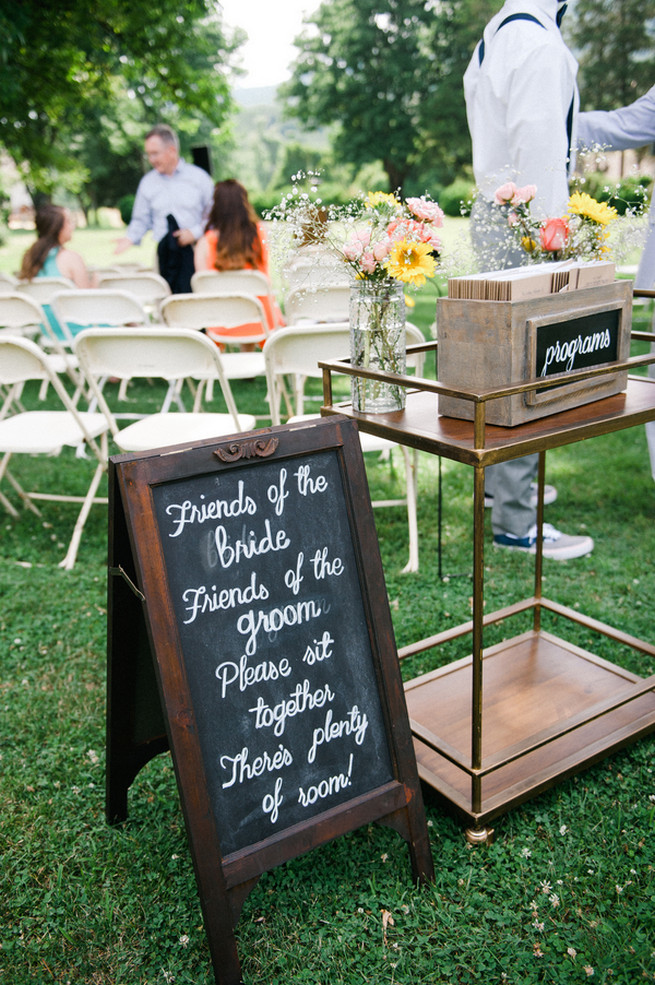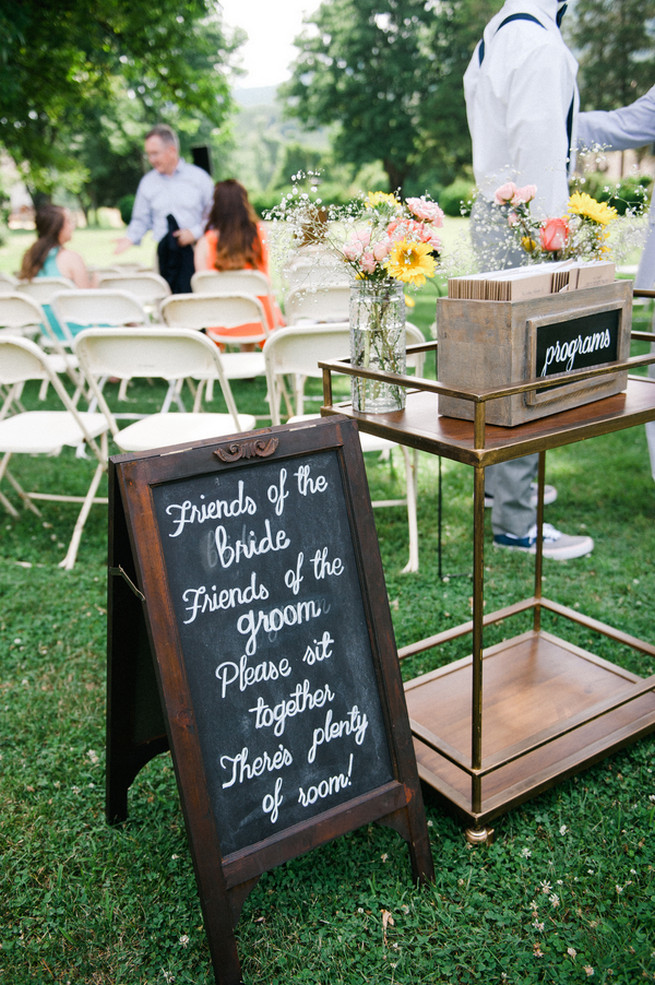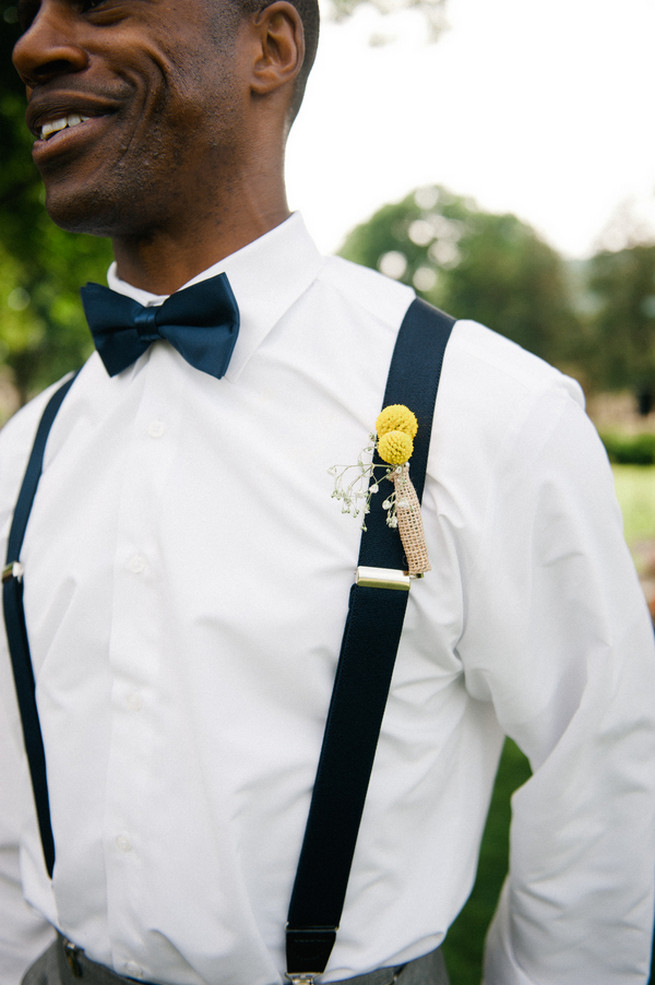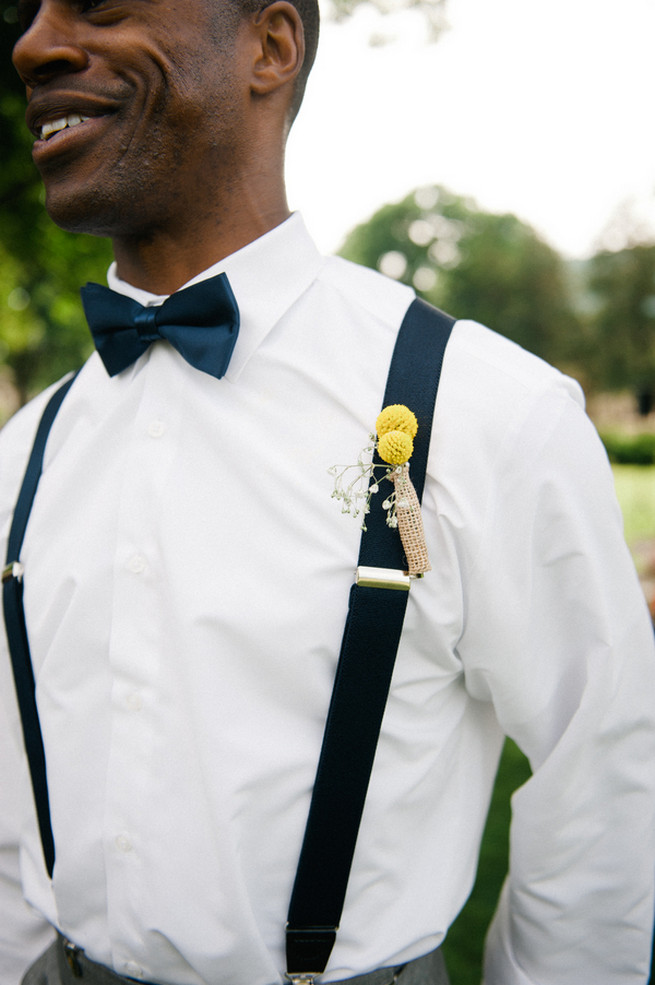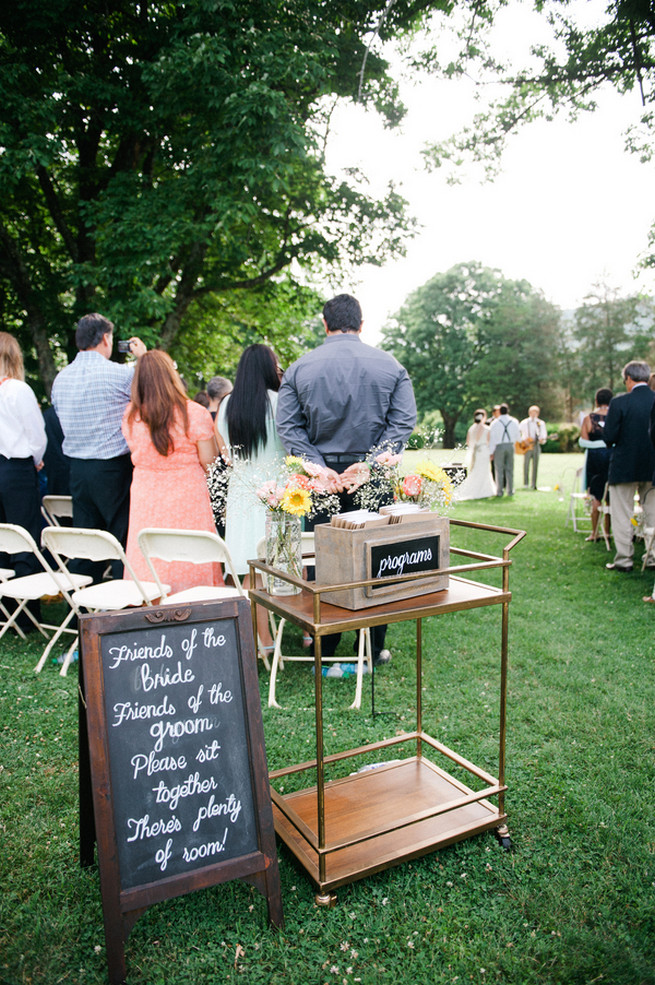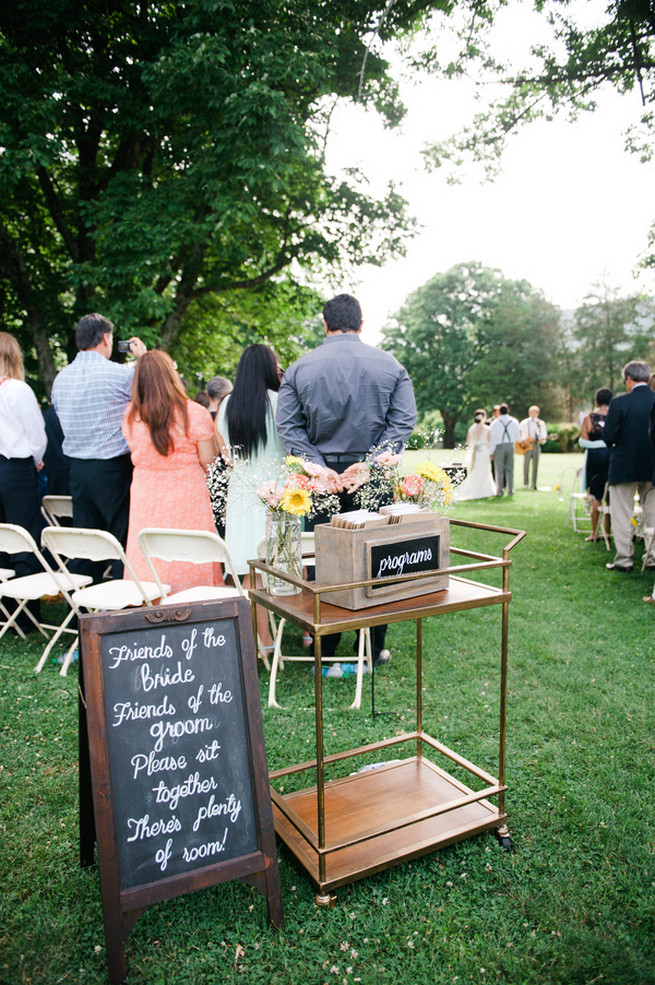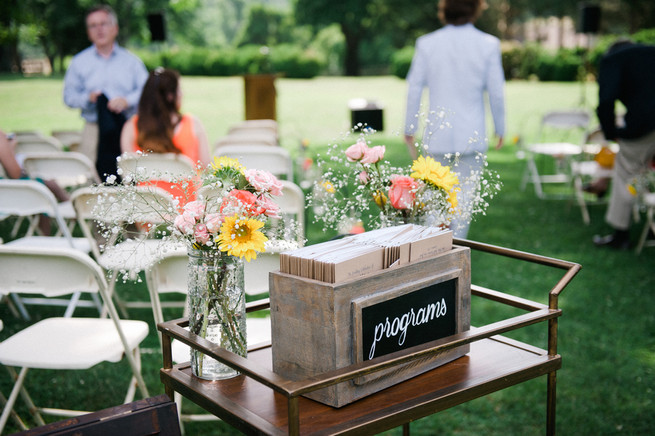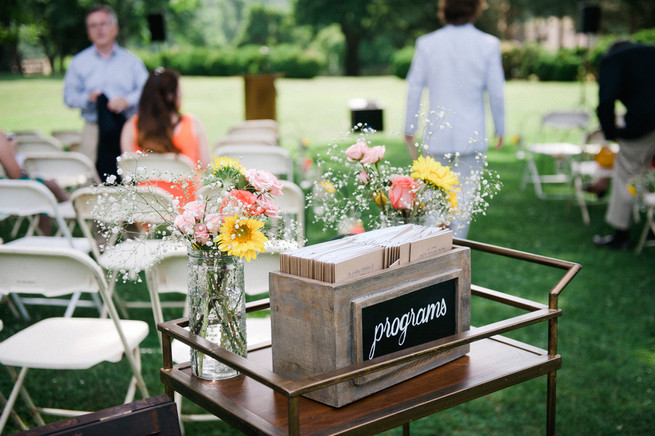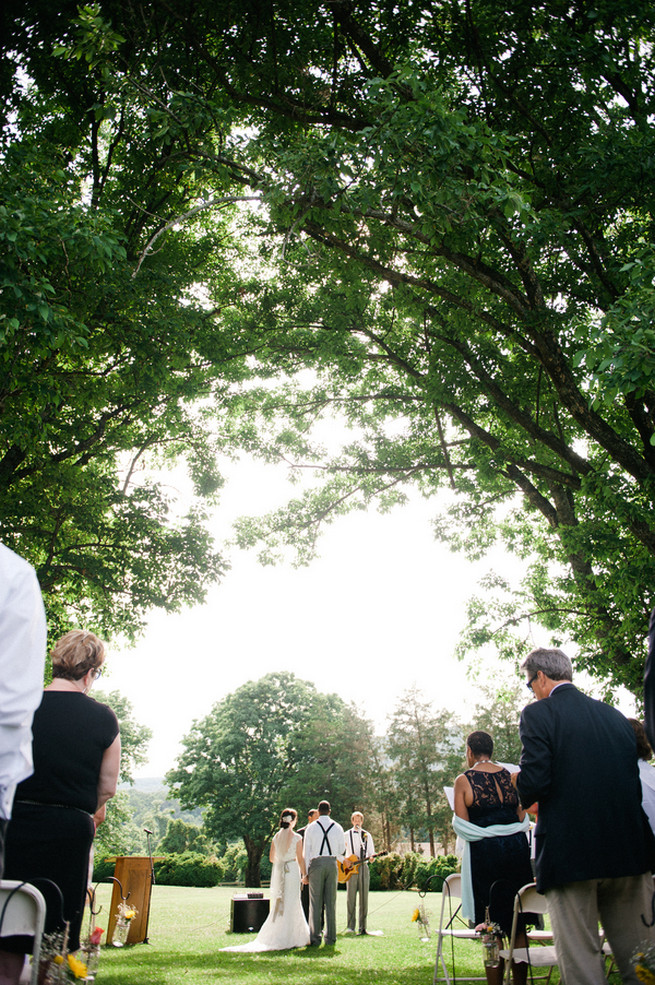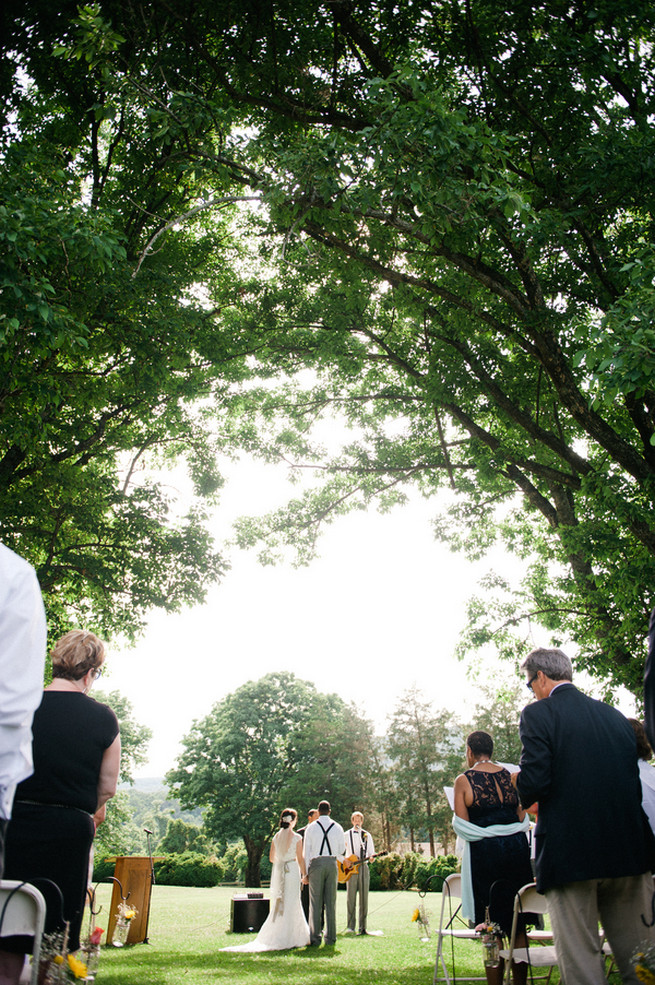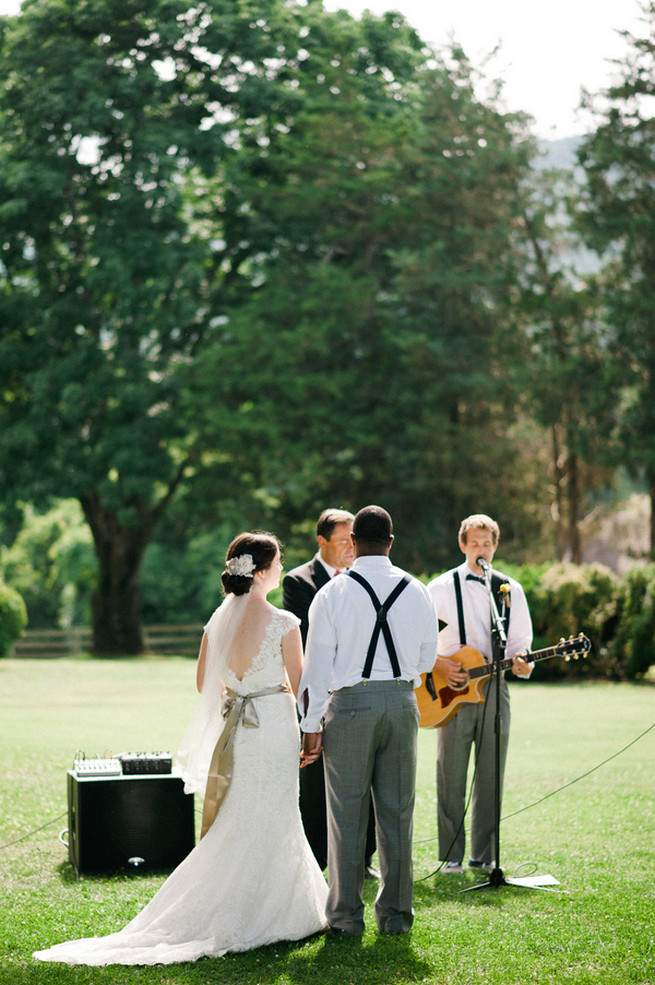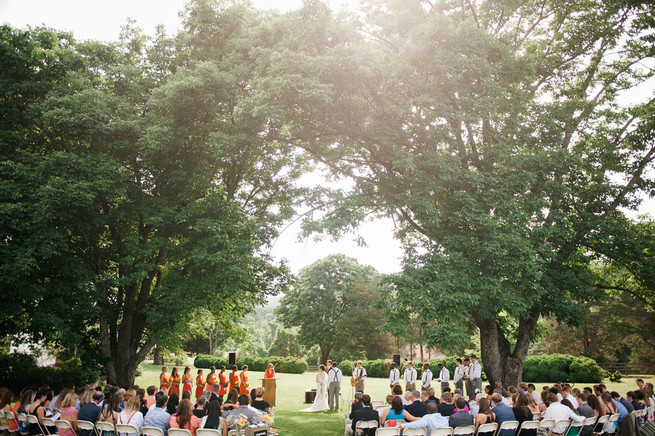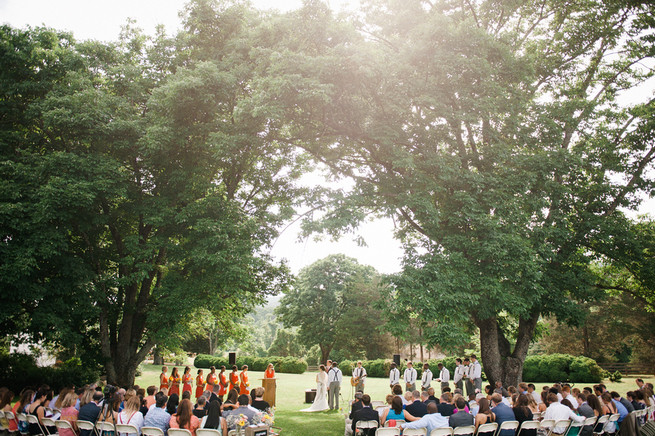 Love outdoor weddings? Us too! Click here for more.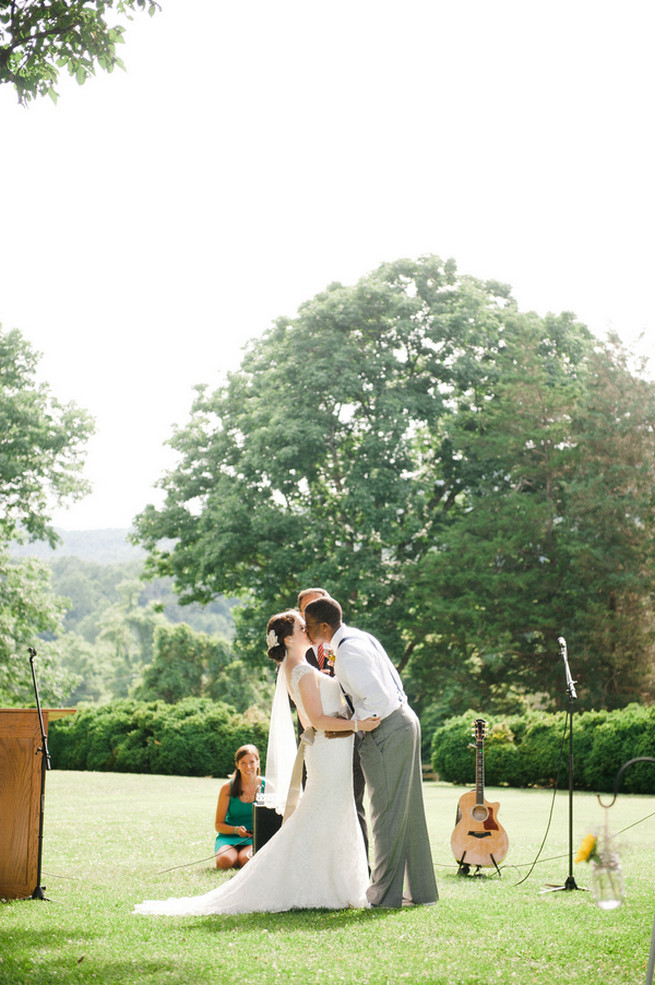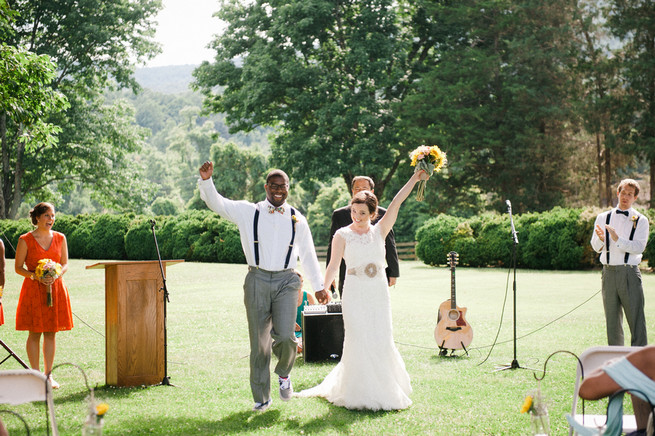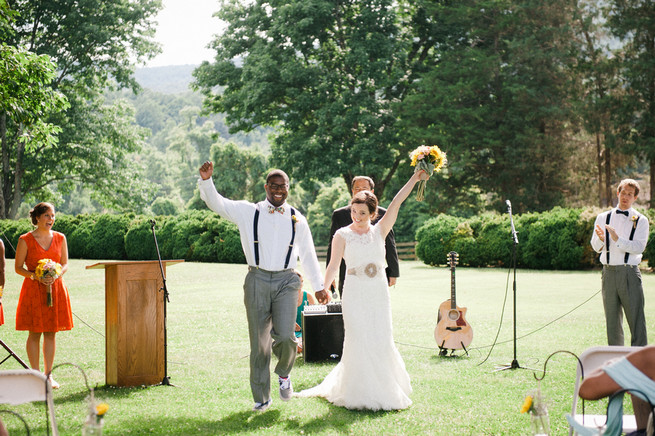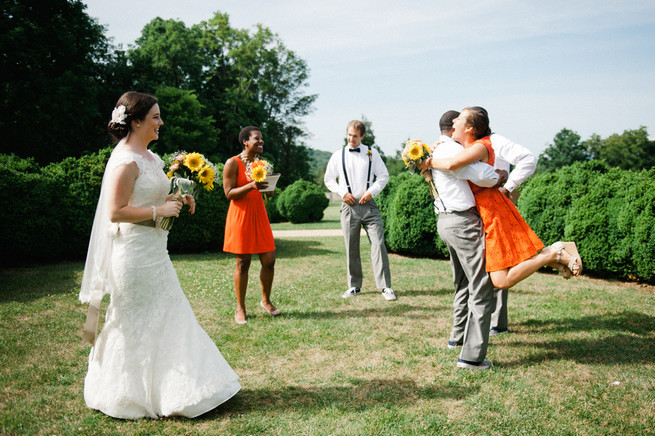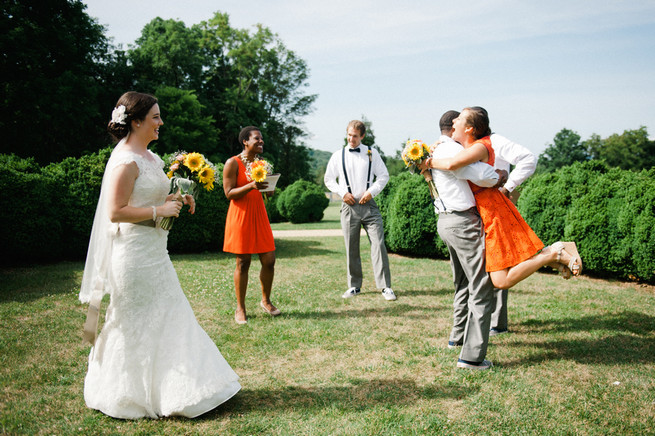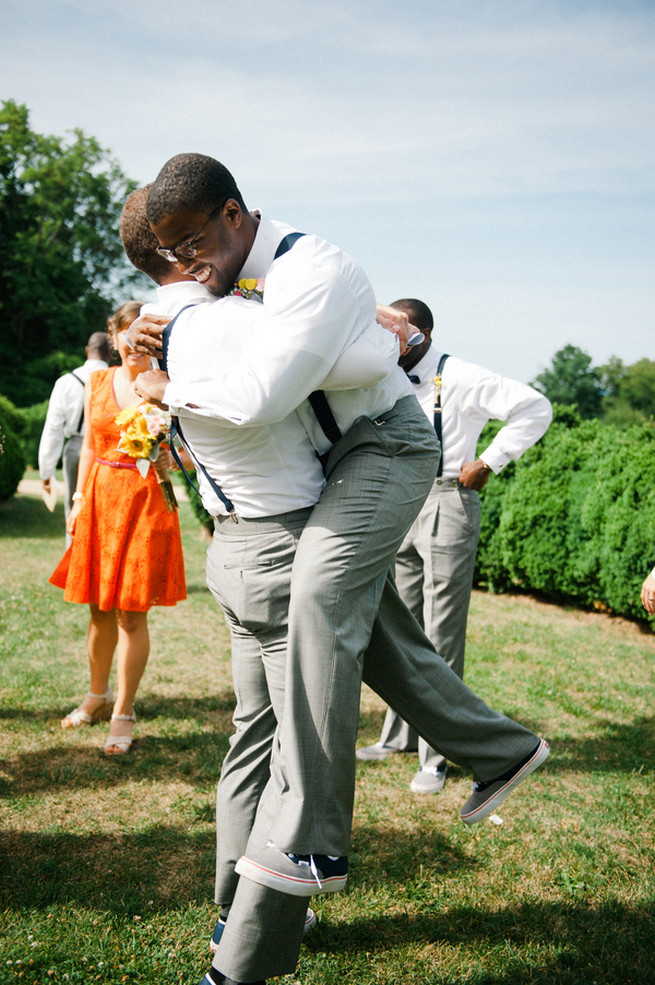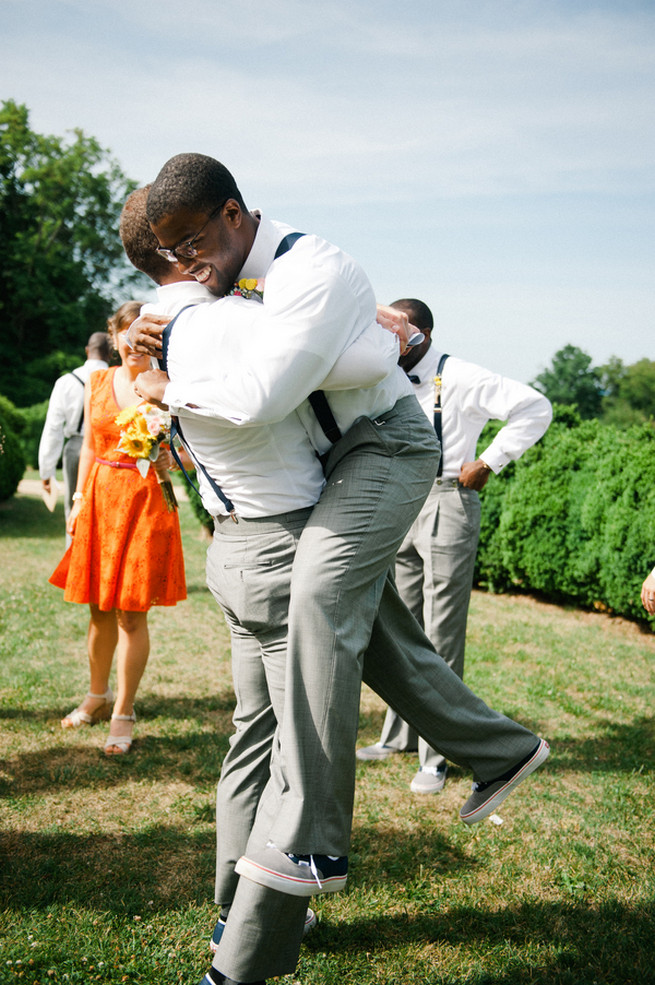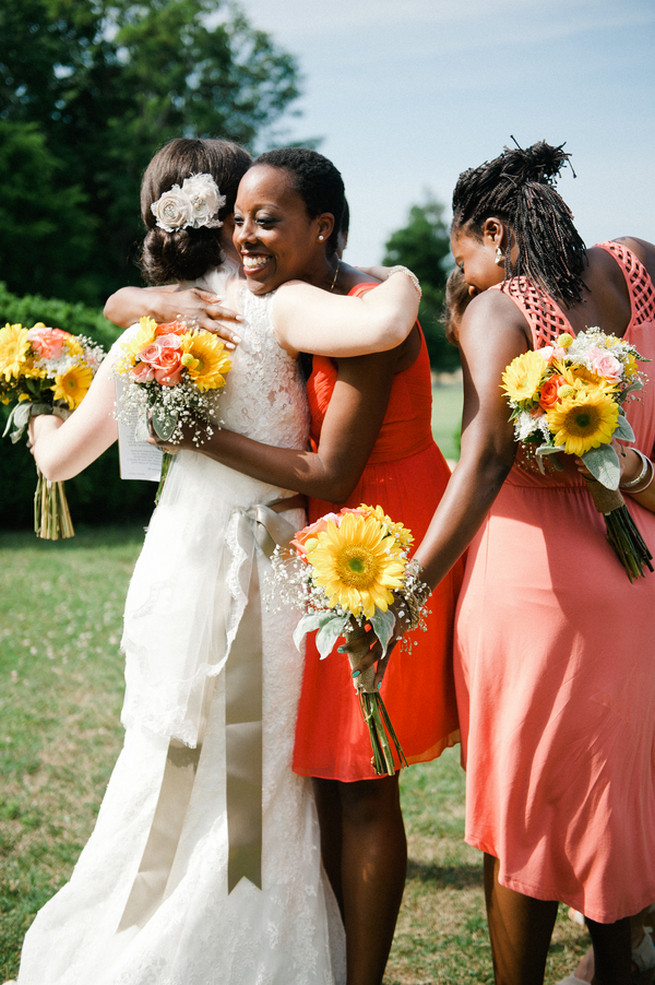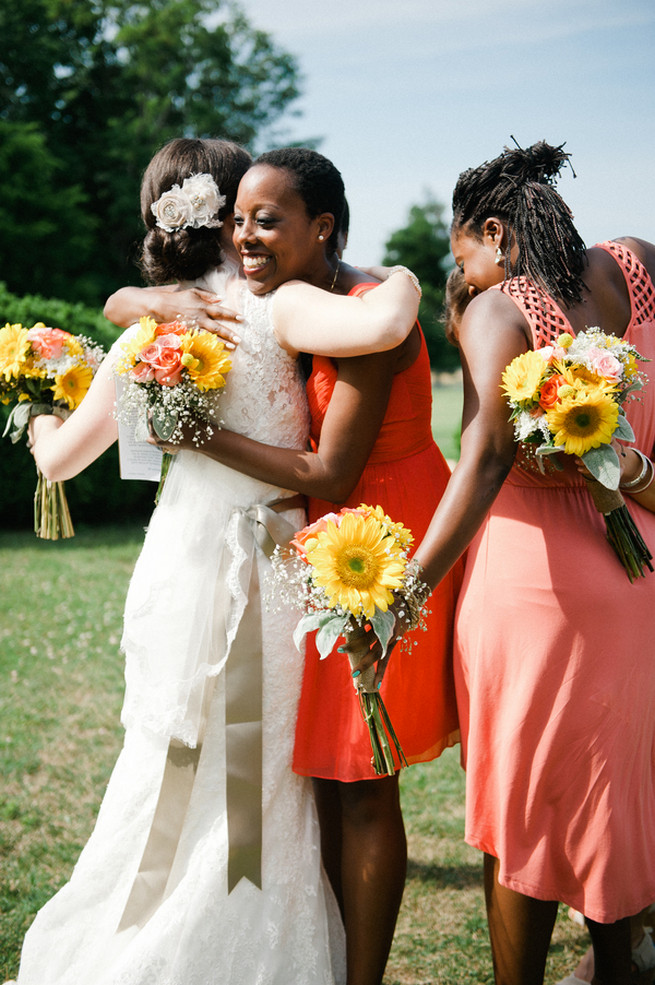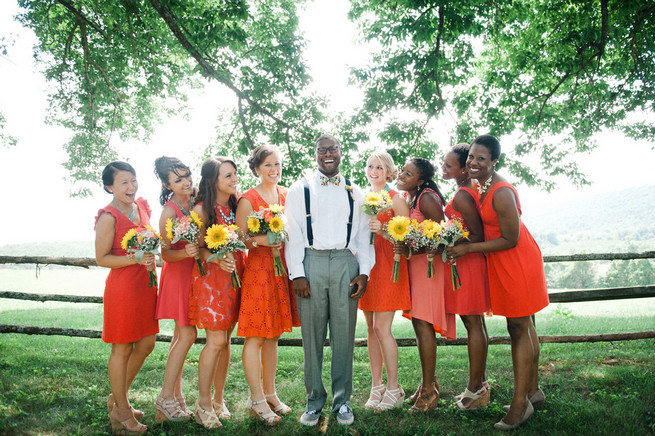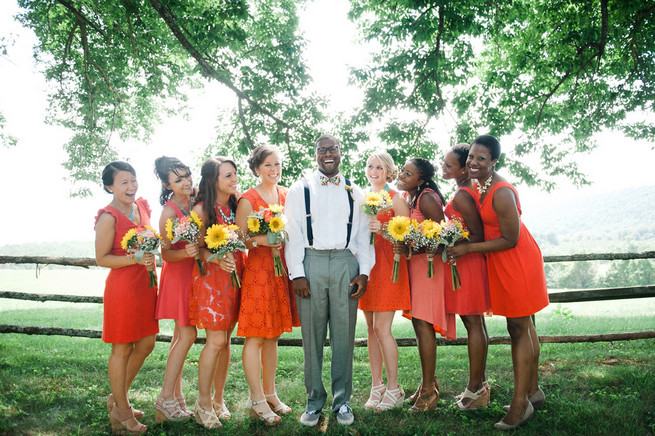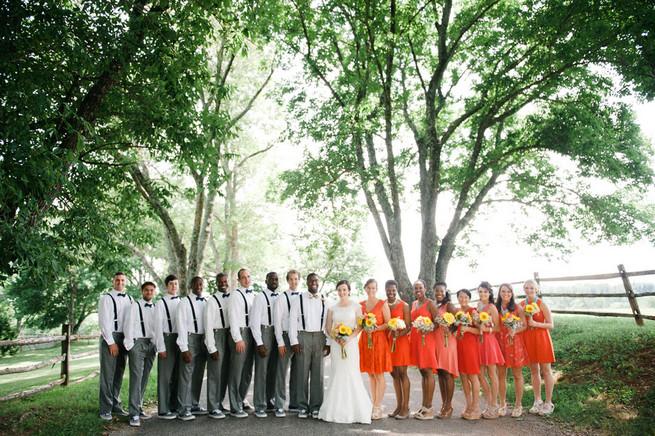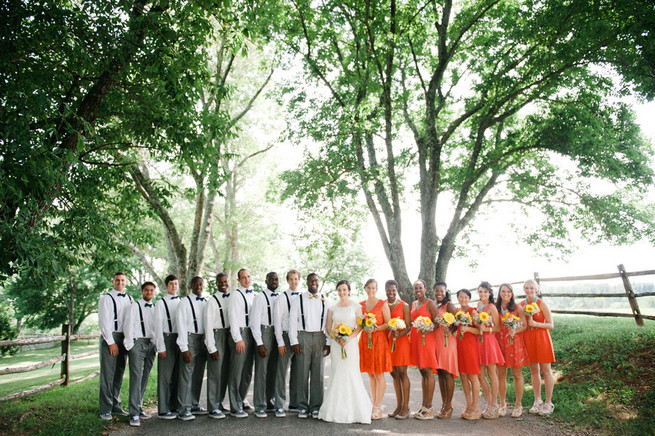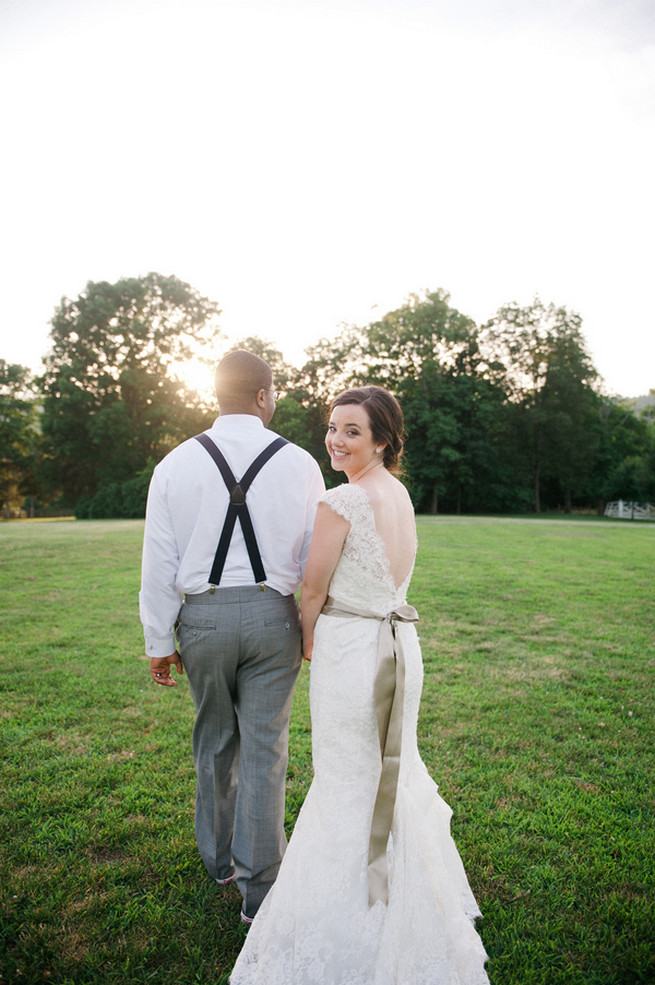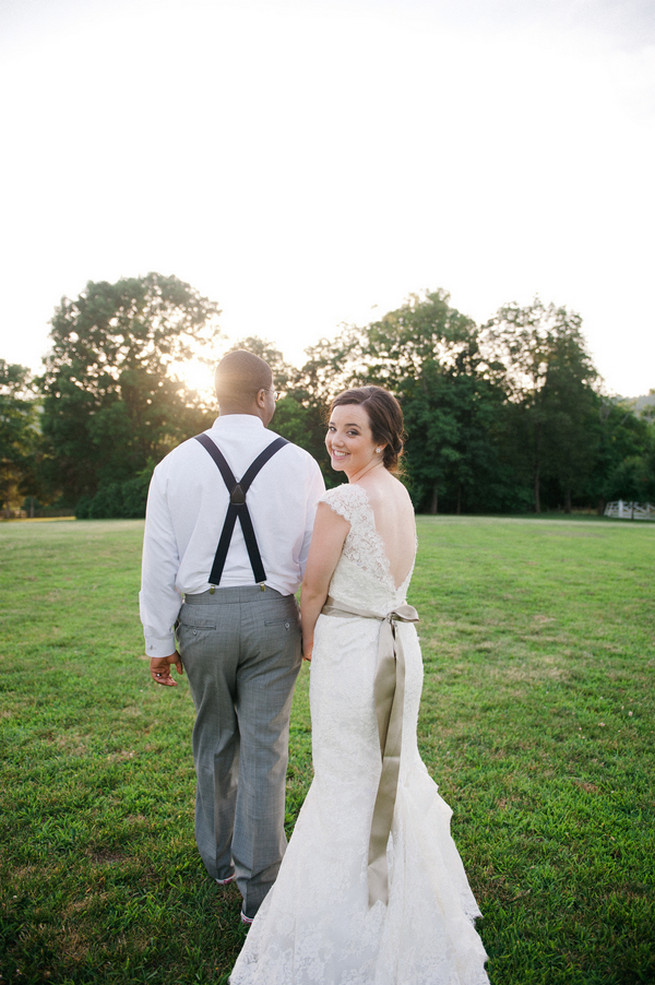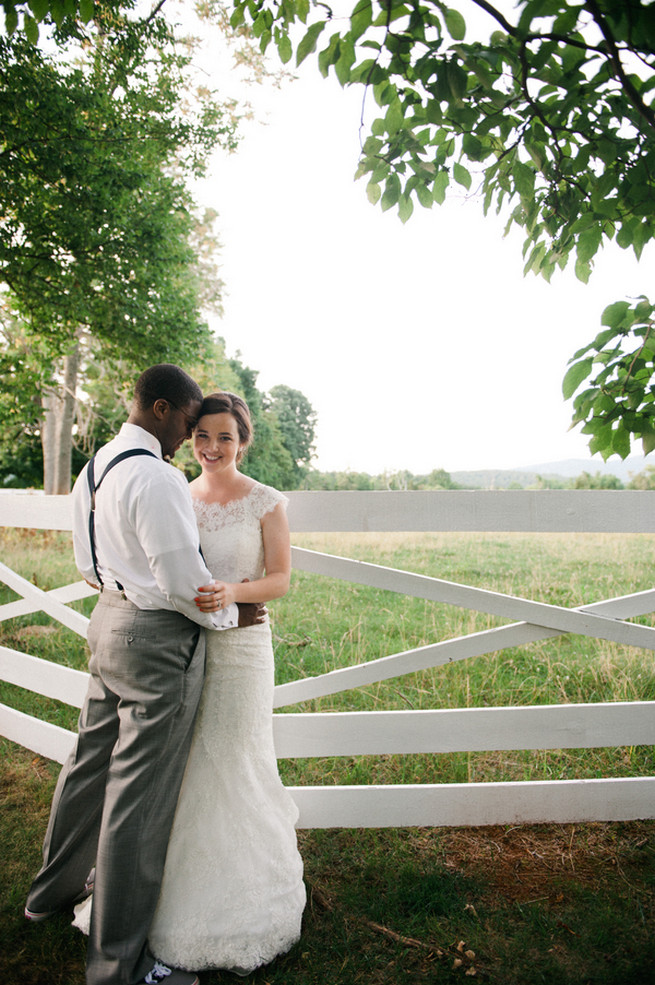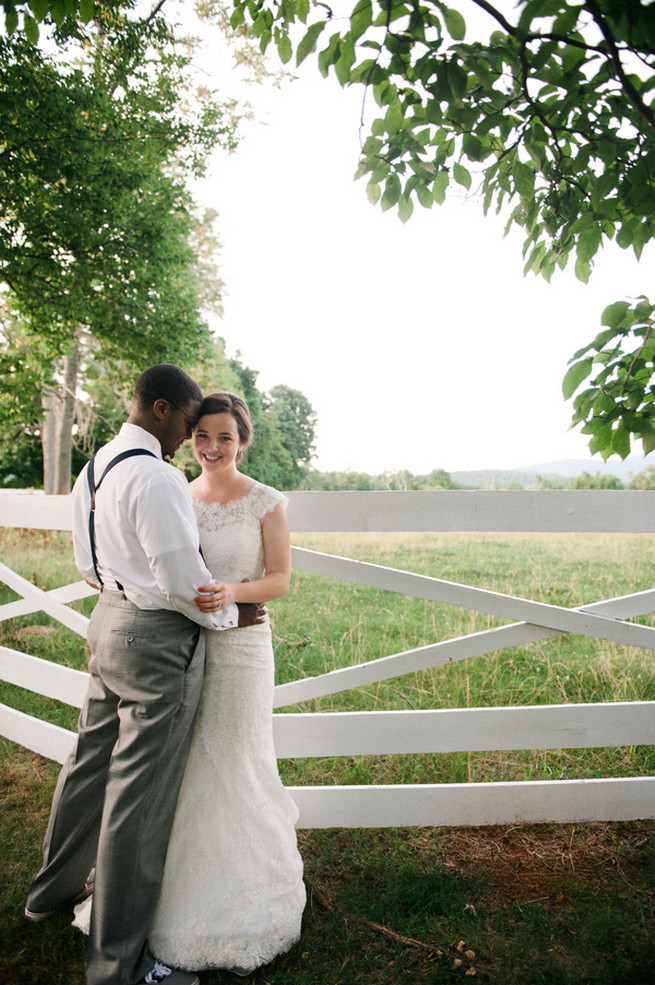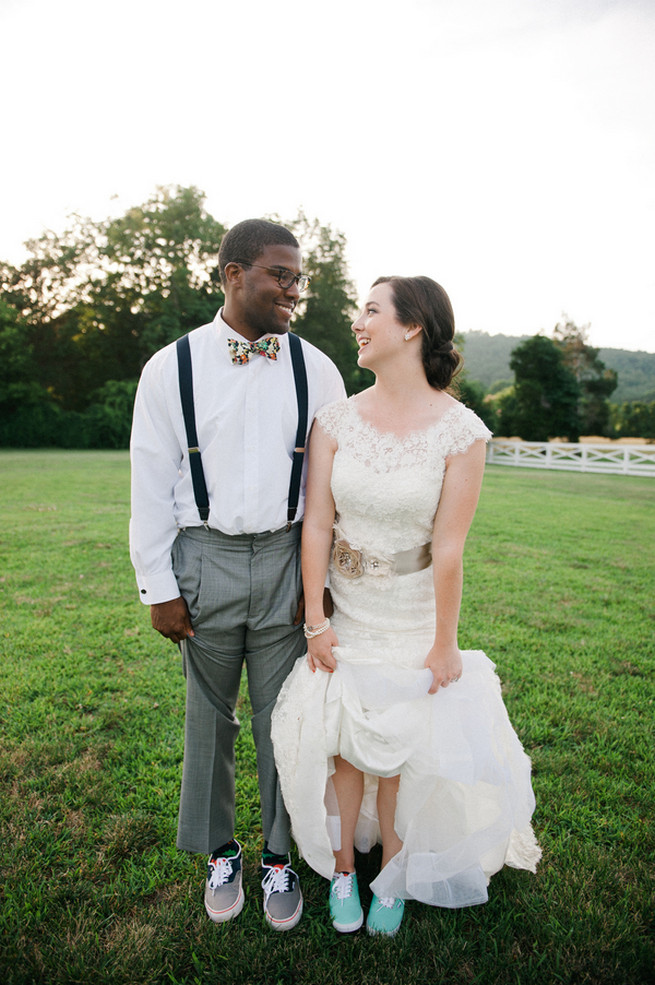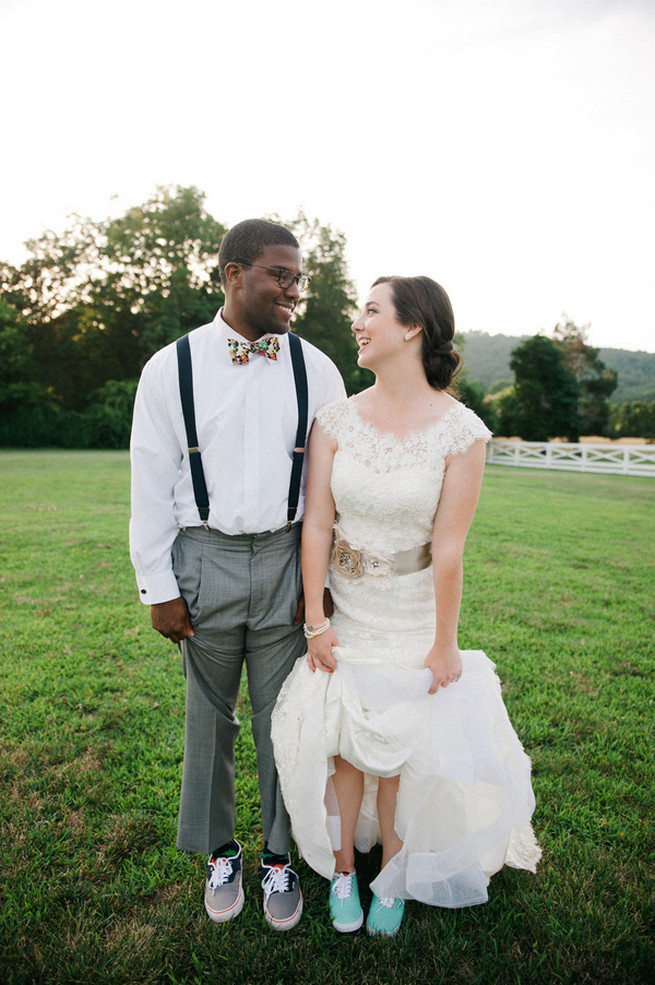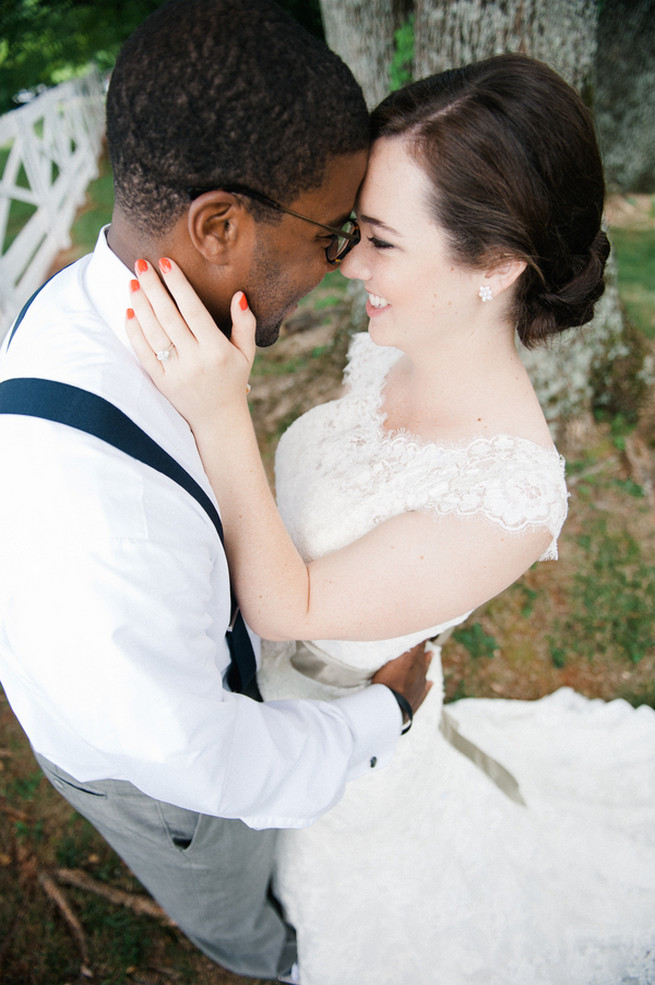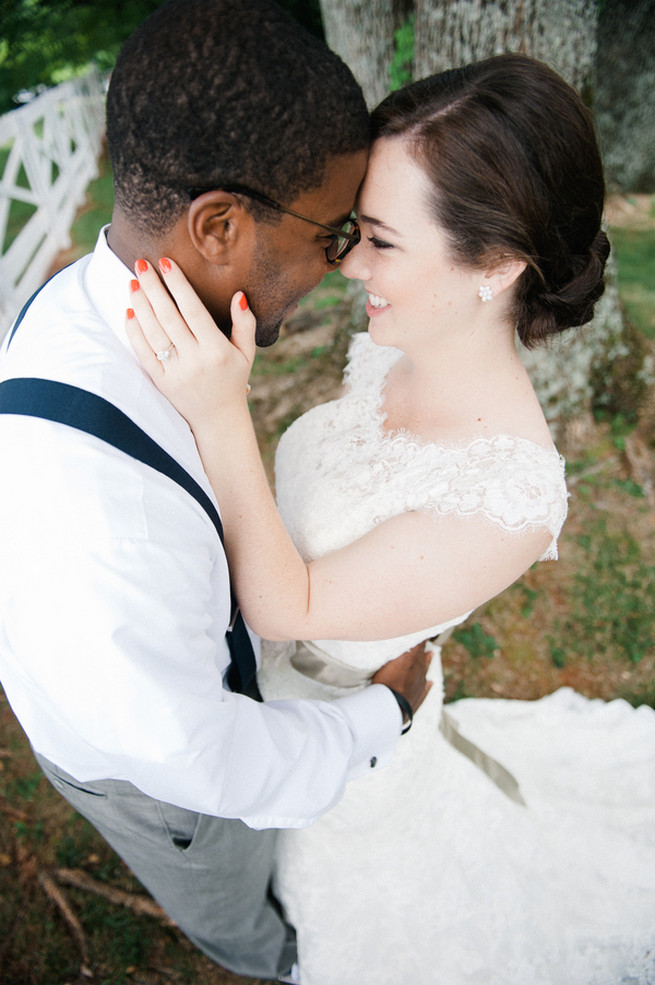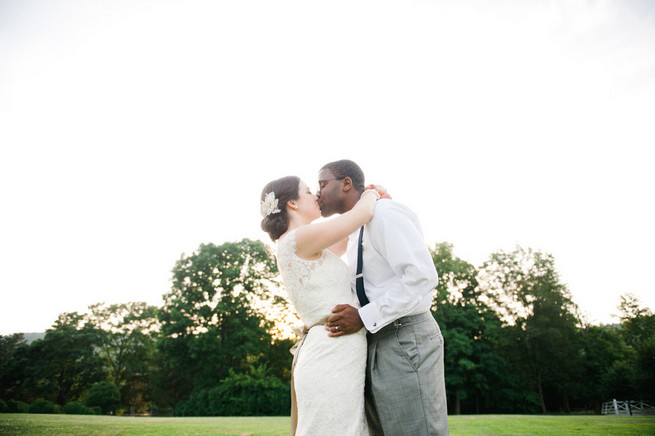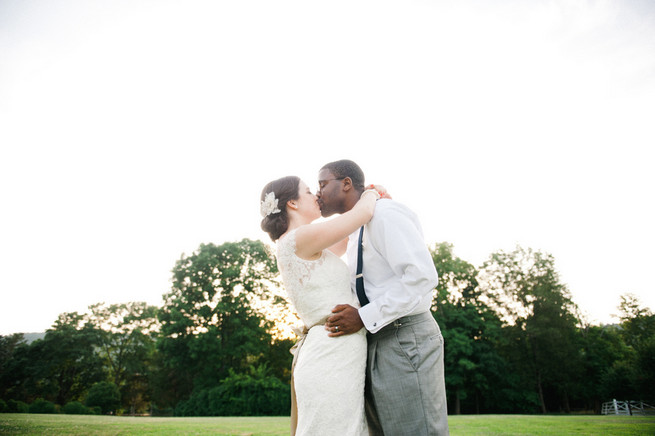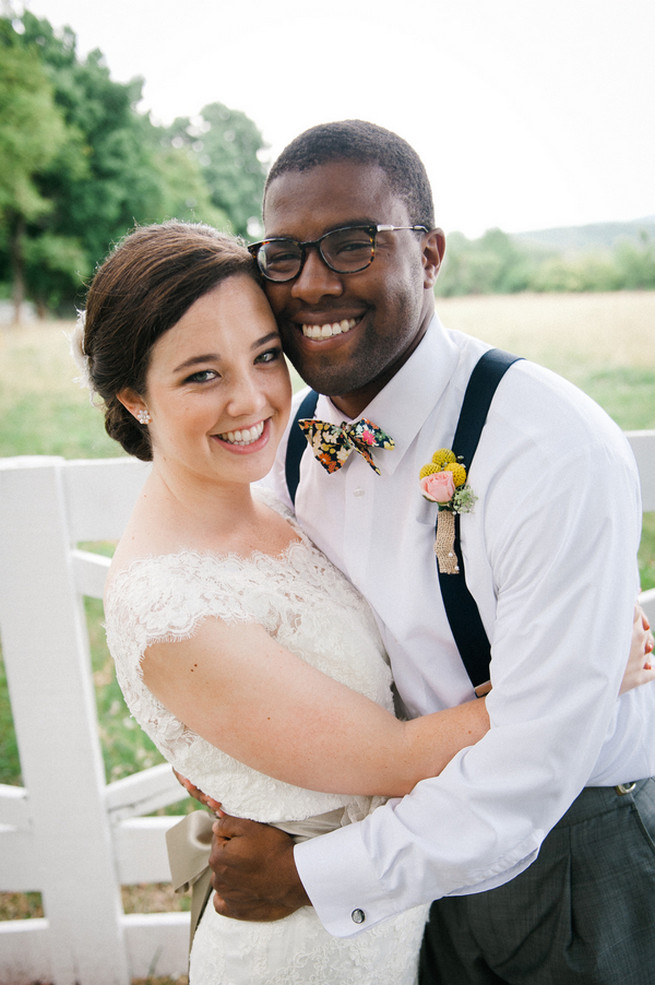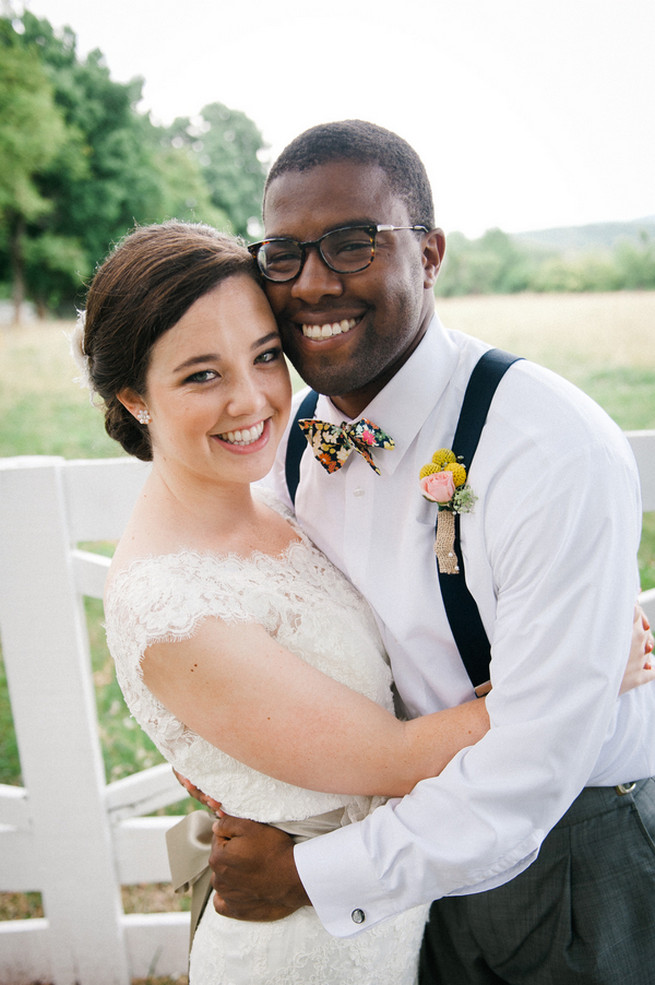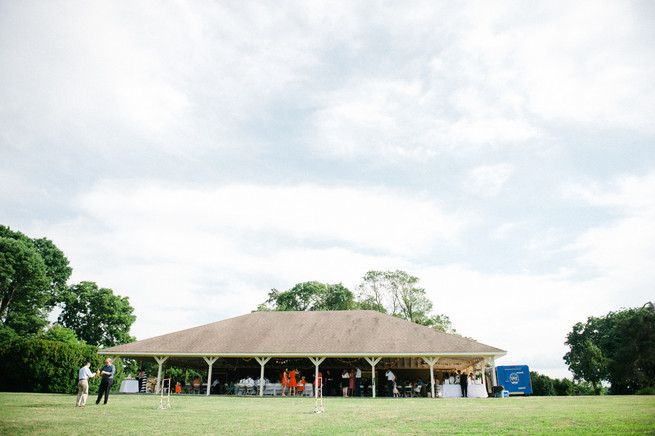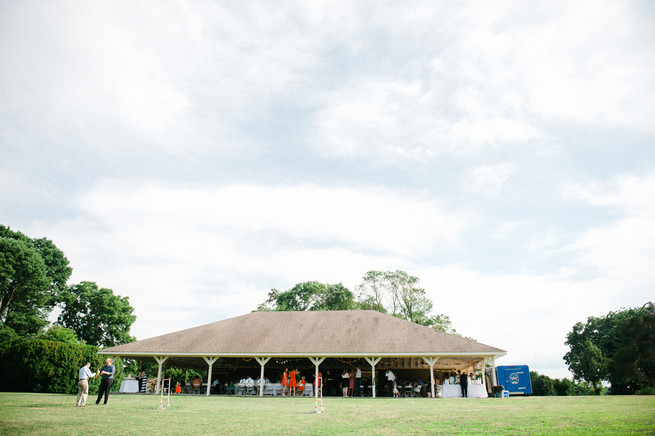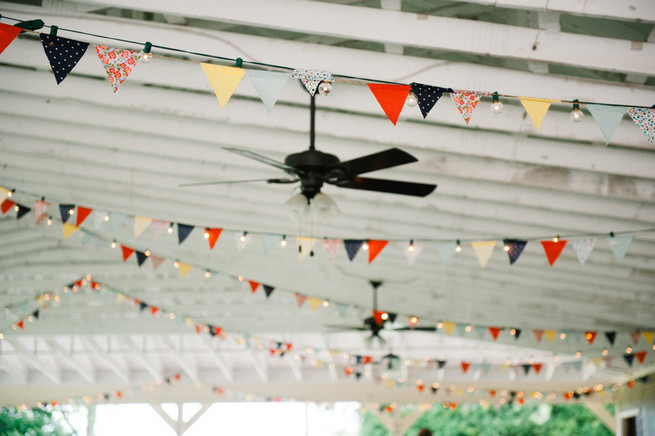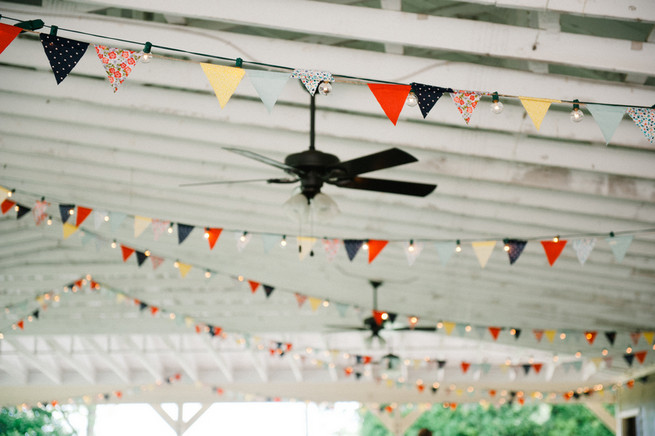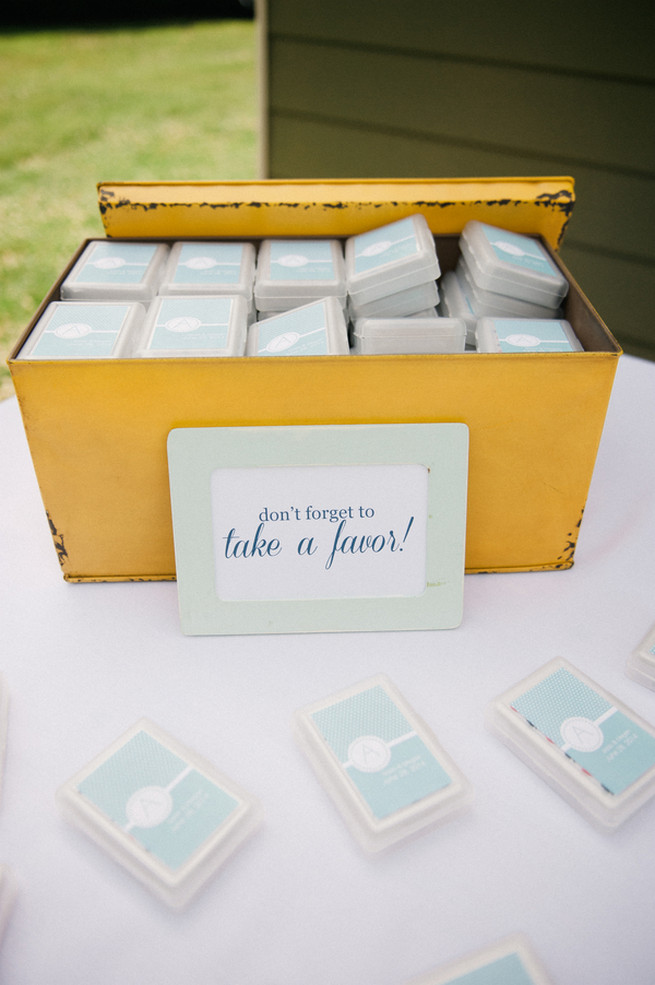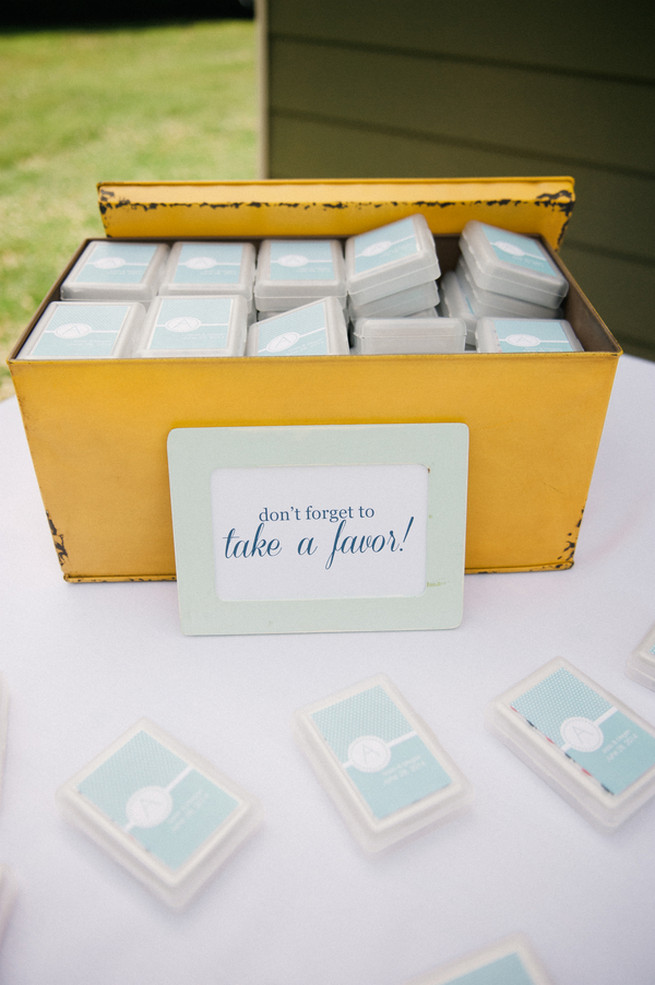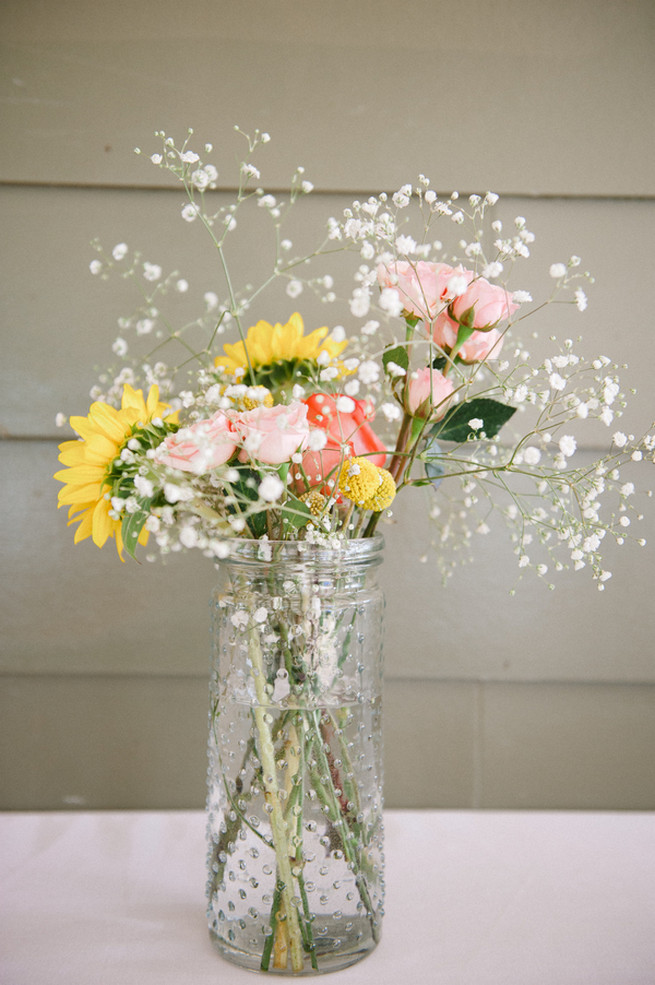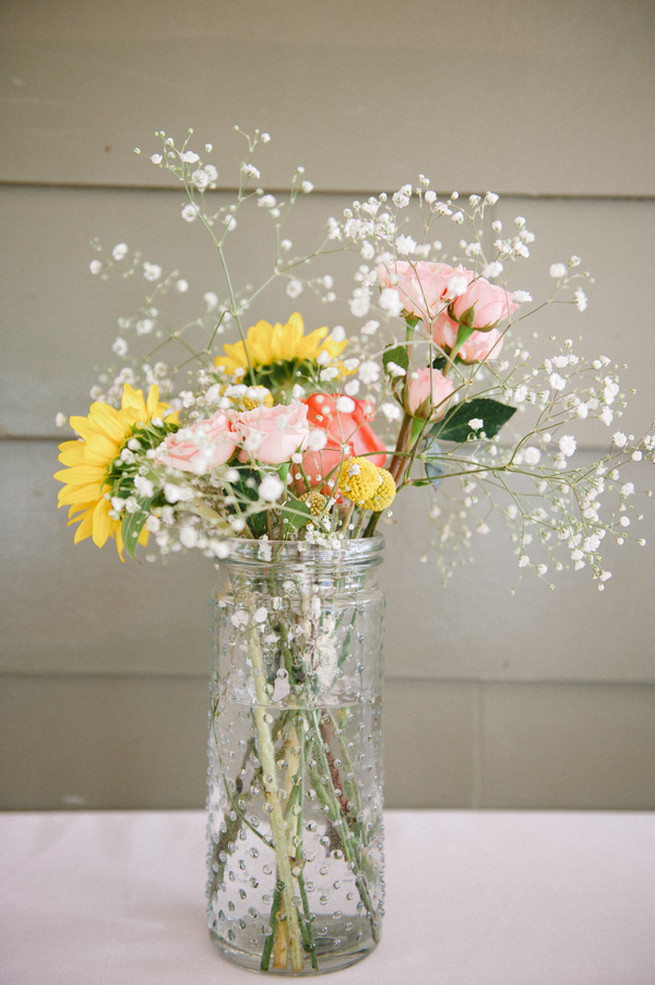 Play Card Wedding Favors: Our wedding favor was a deck of cards whic is one of Isaac and I's favorite things to do together.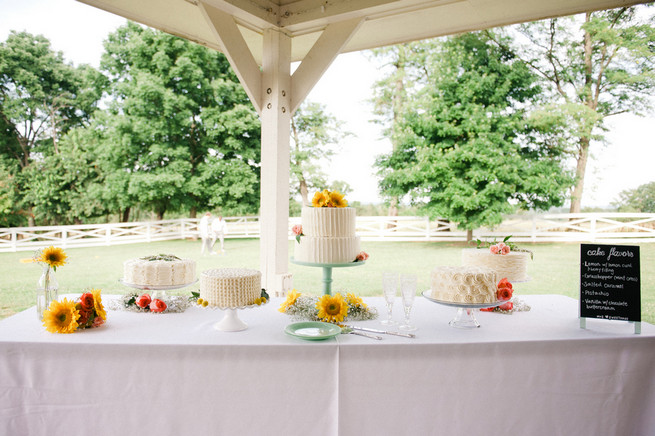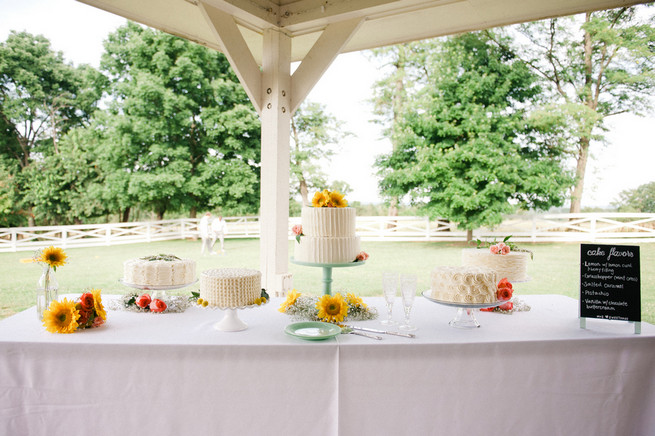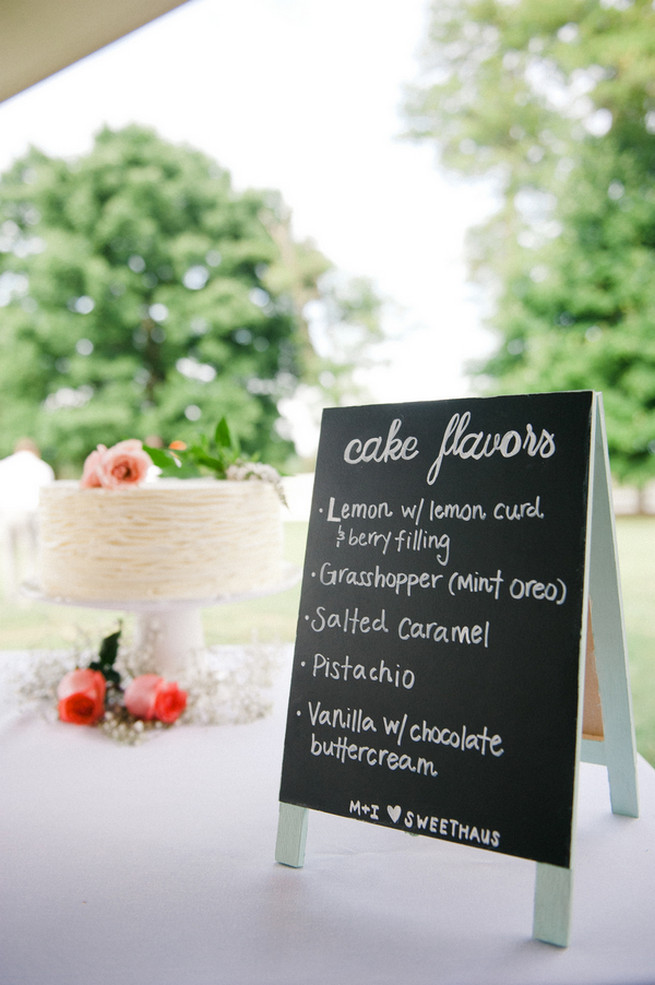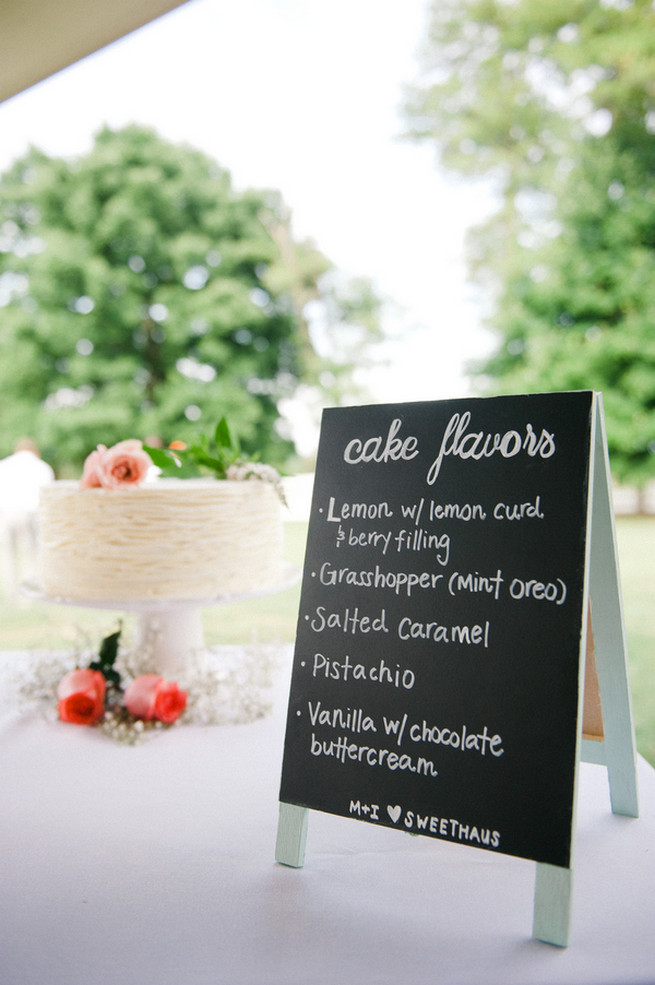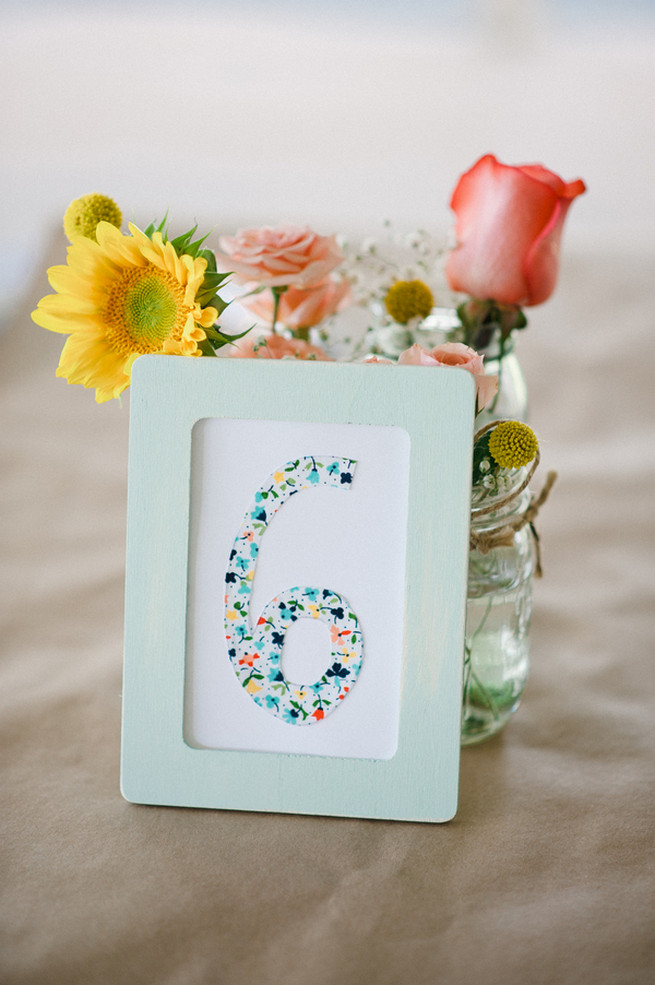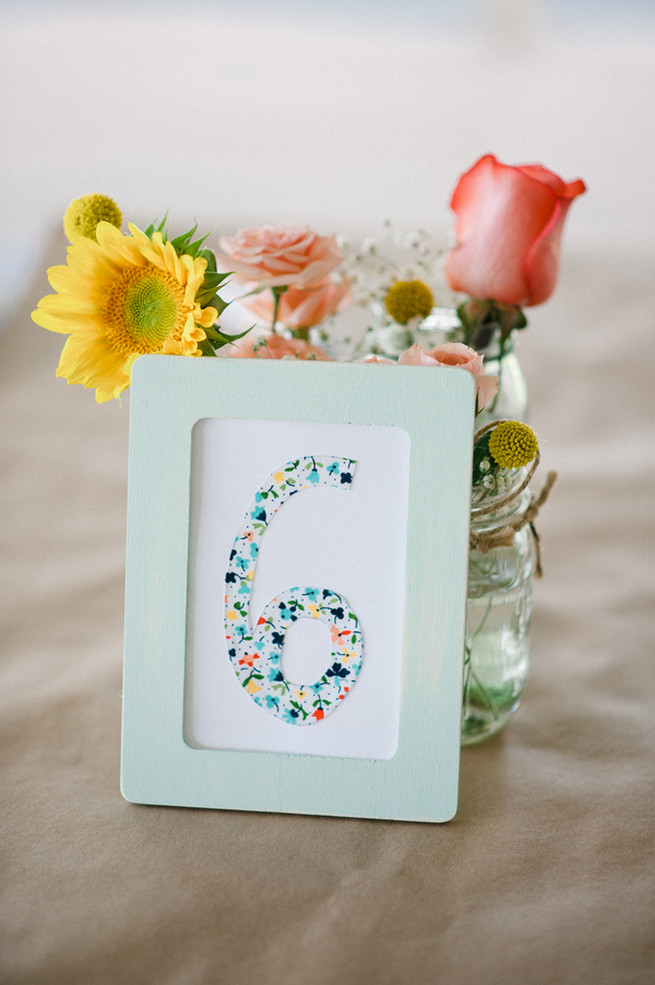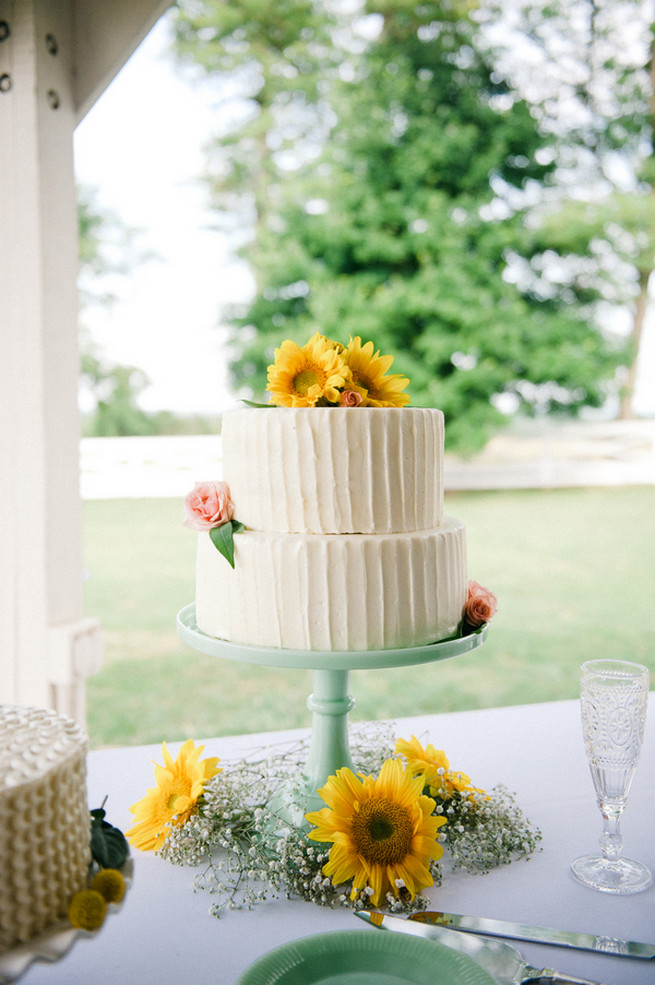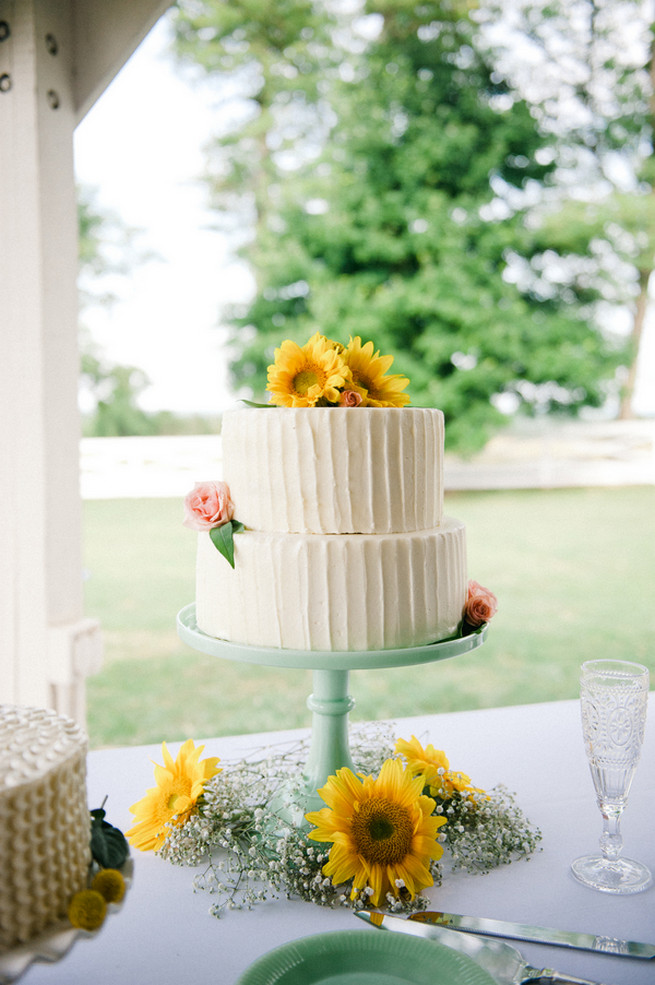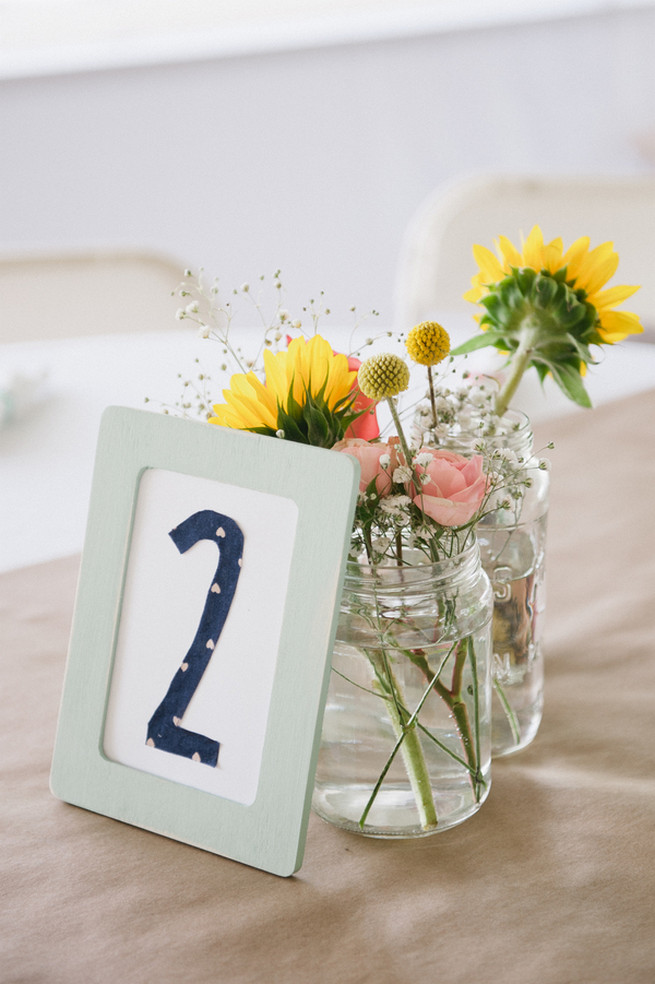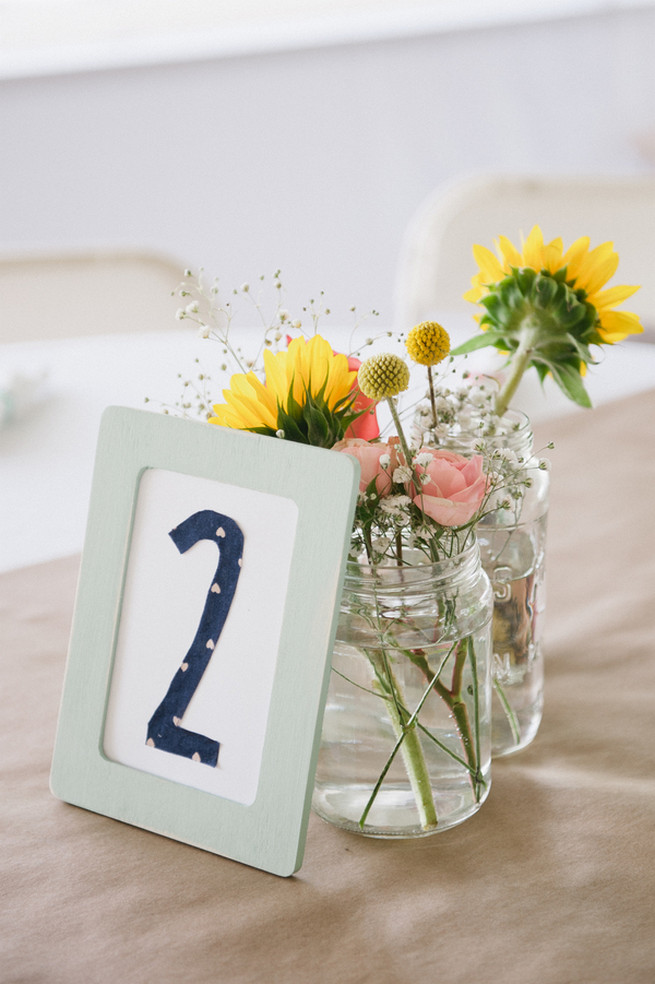 Click here for more coral weddings to inspire you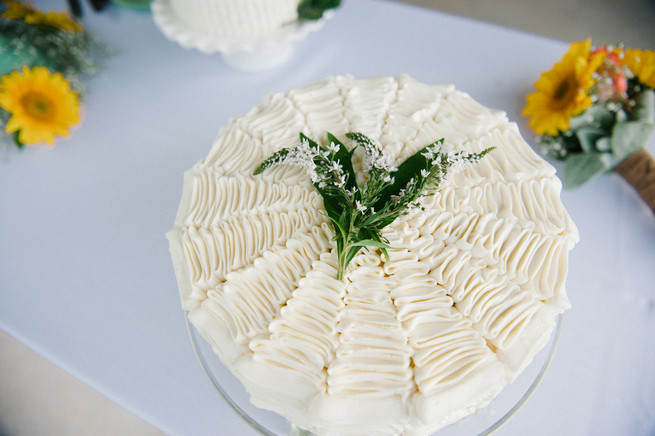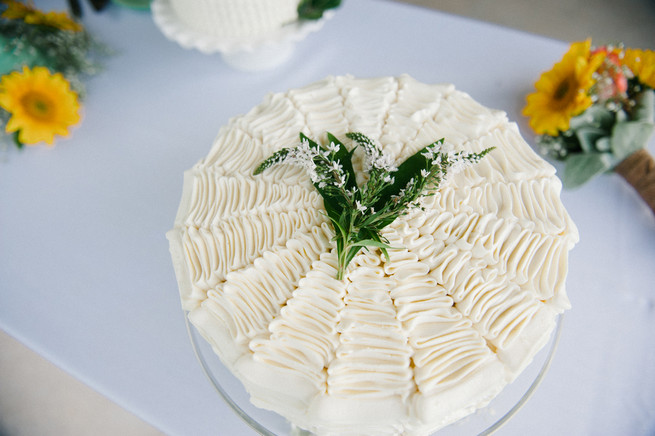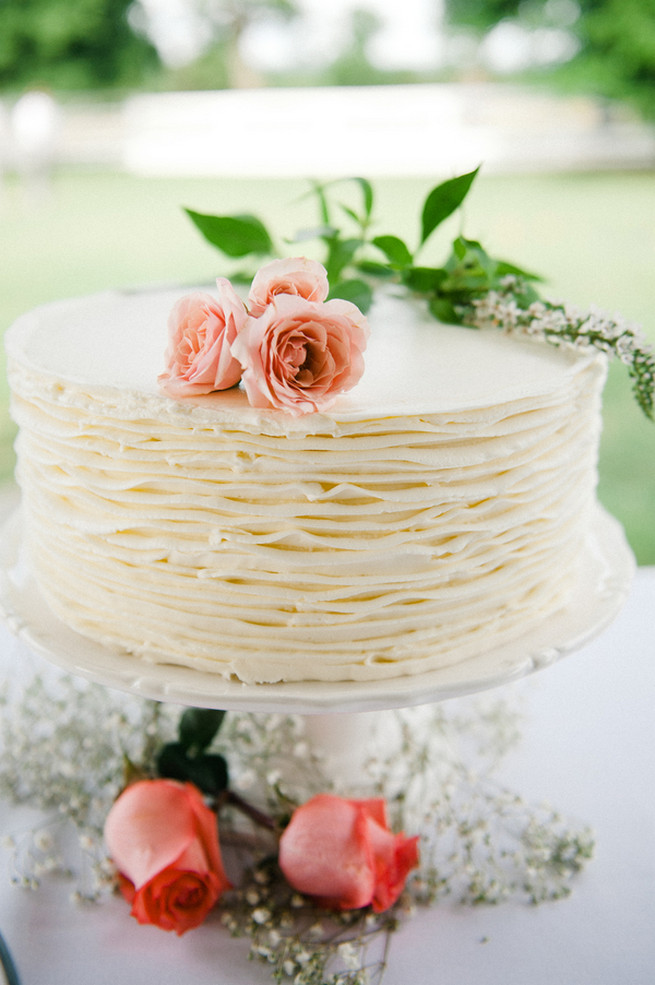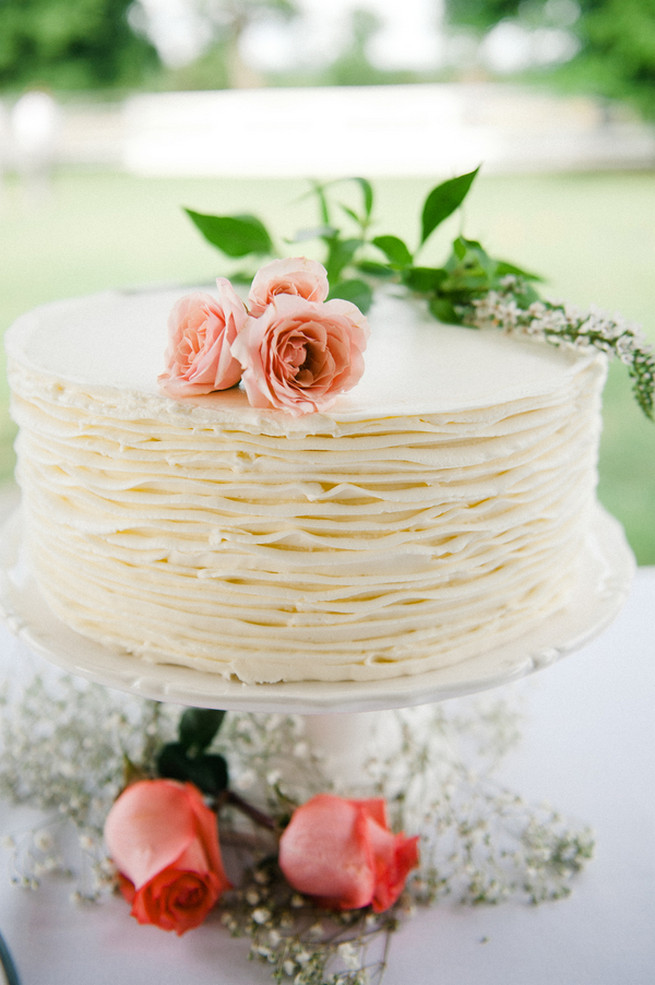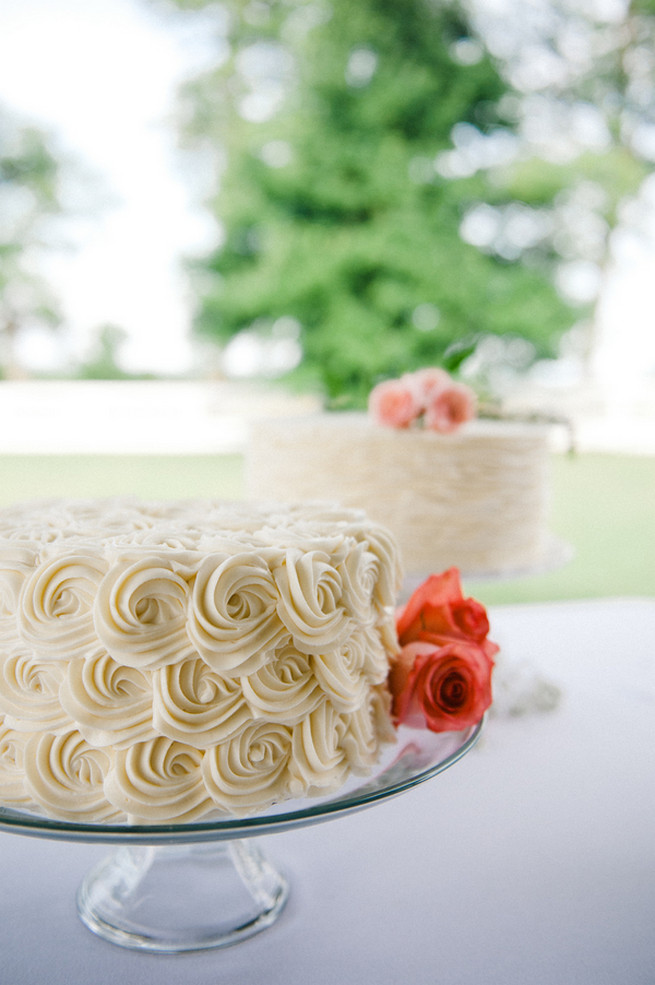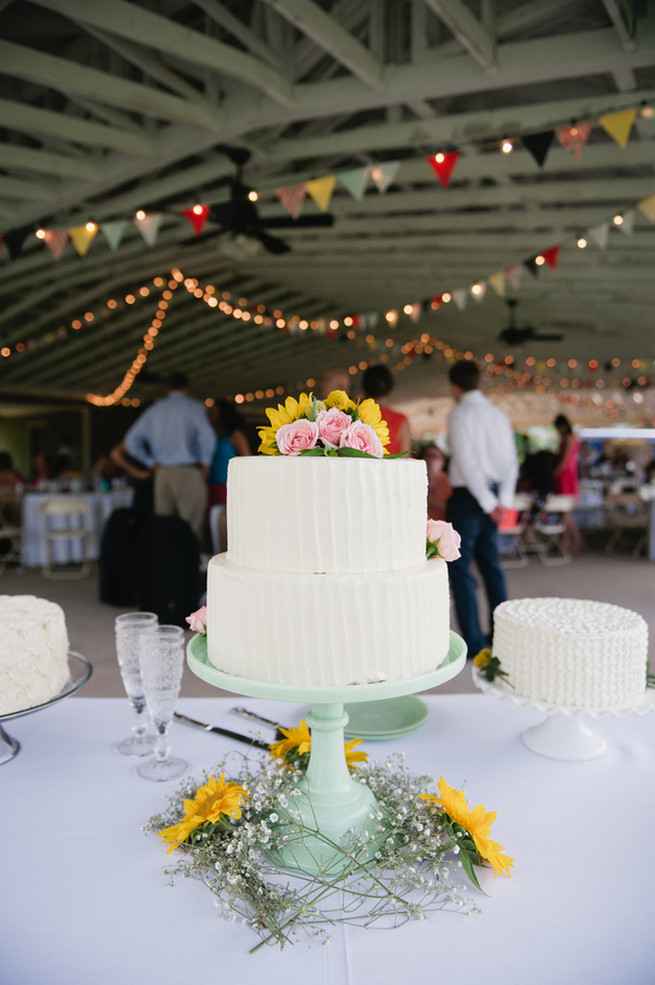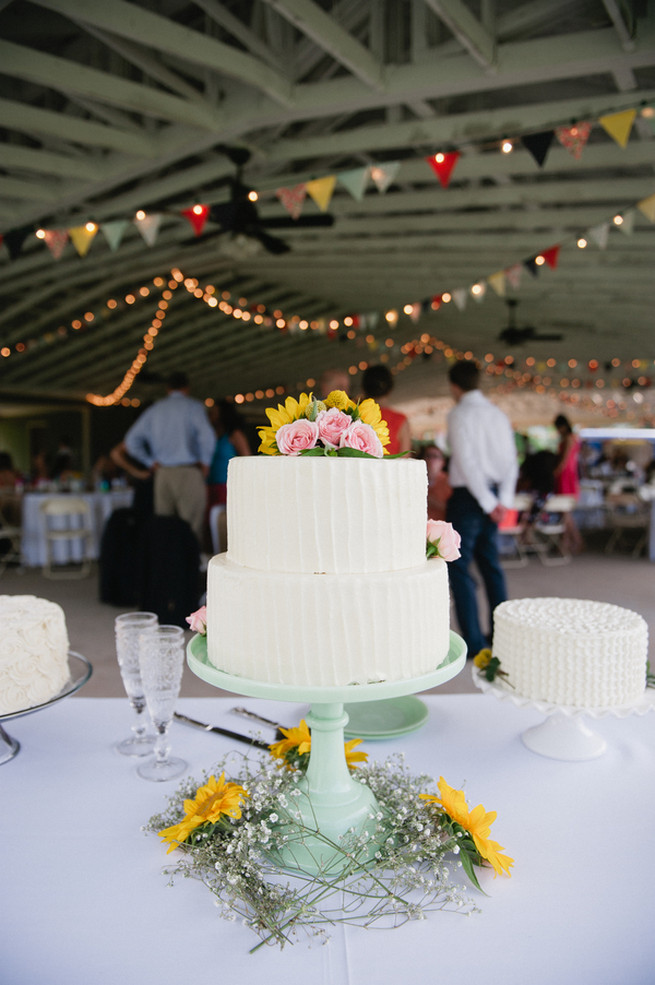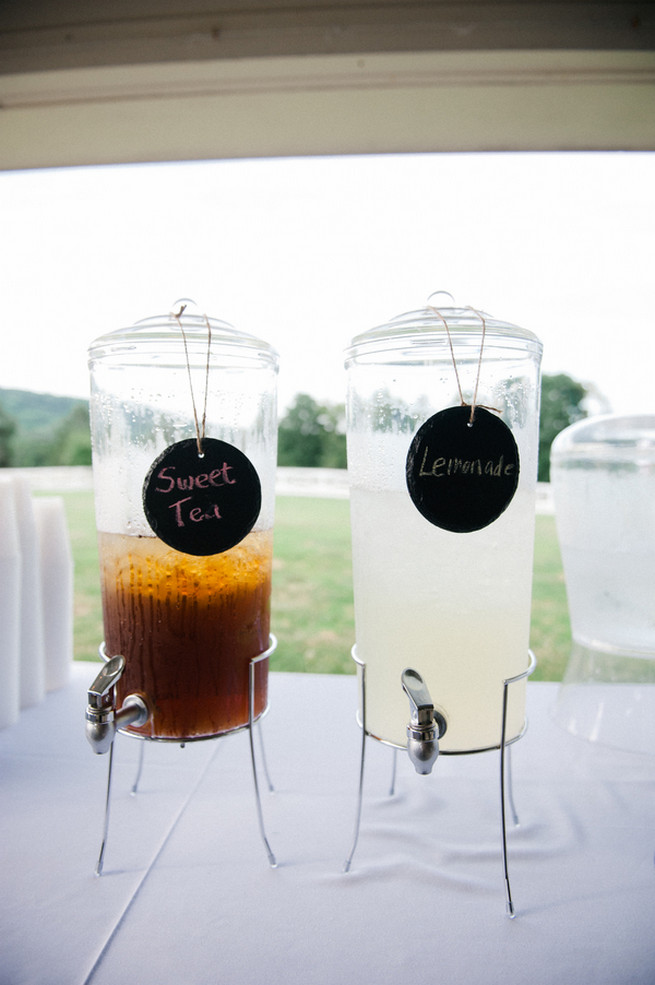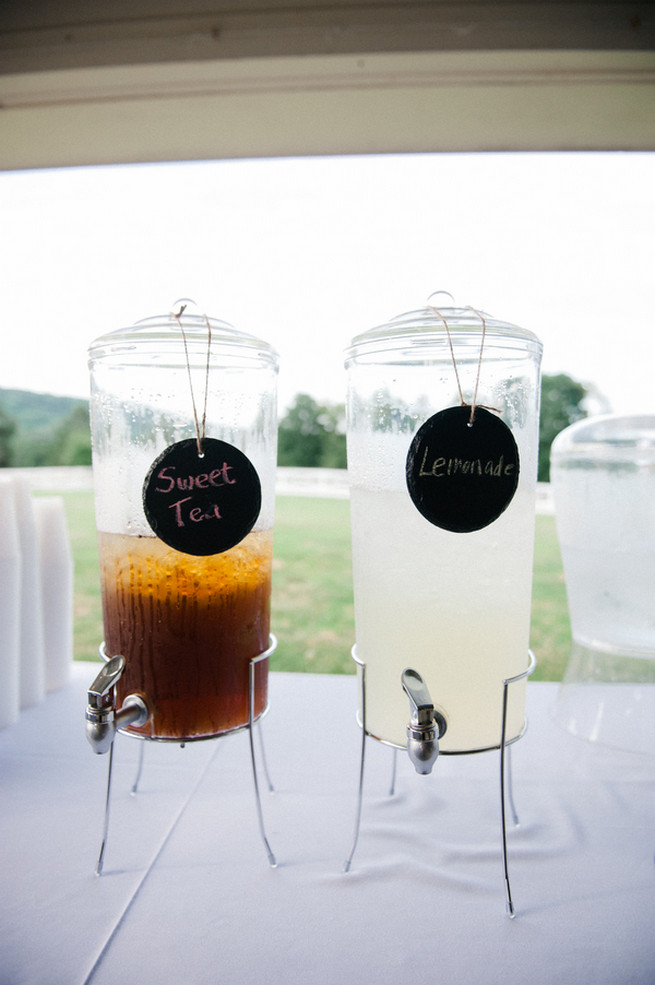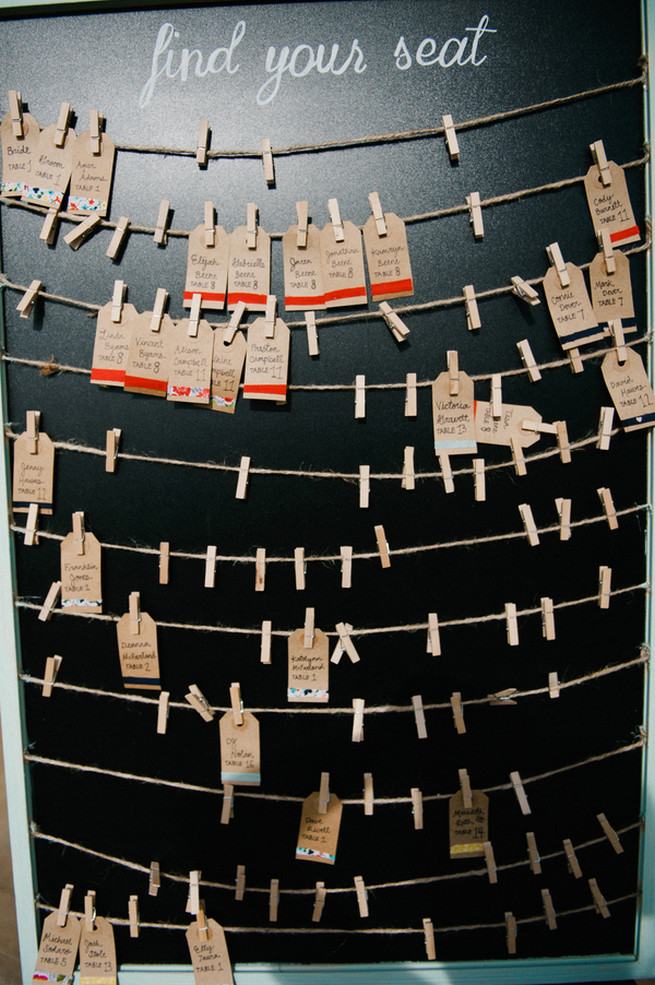 DIY Seating Chart: The seating chart was a big chalkboard that I hot glued twine to. I wrote the names of our guests on tags that were hung with little clothespins.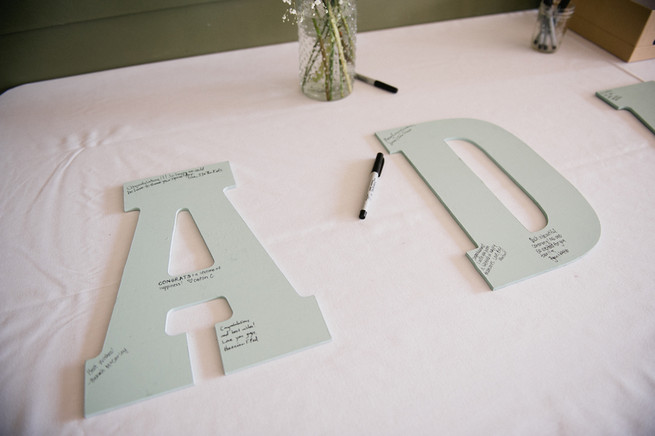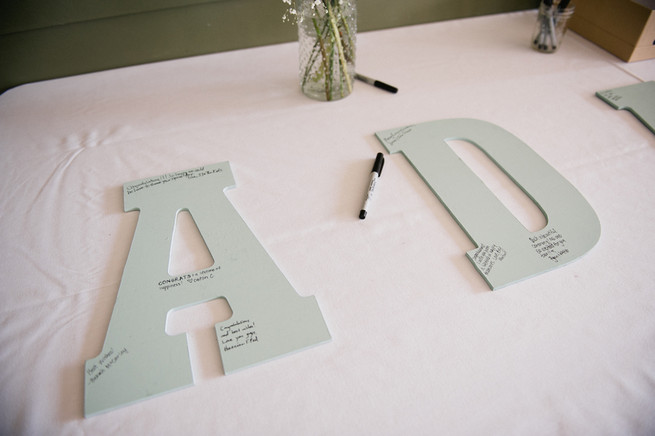 DIY Guest Book: The wedding guestbook was large wooden letters that spelled out Adams. Guests signed the letters with Sharpies and now the letters are displayed in our apartment!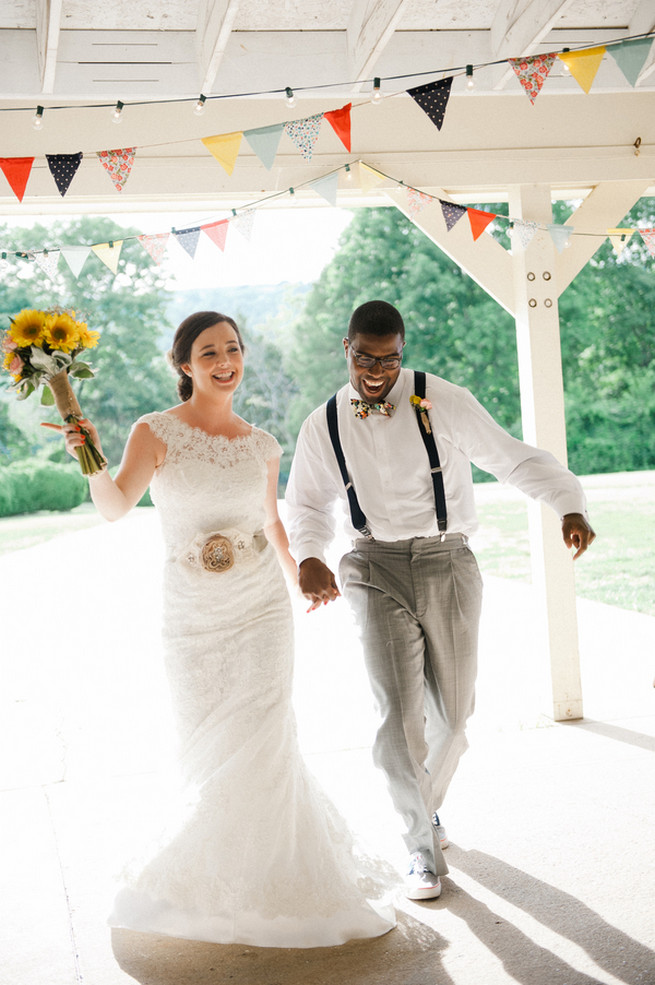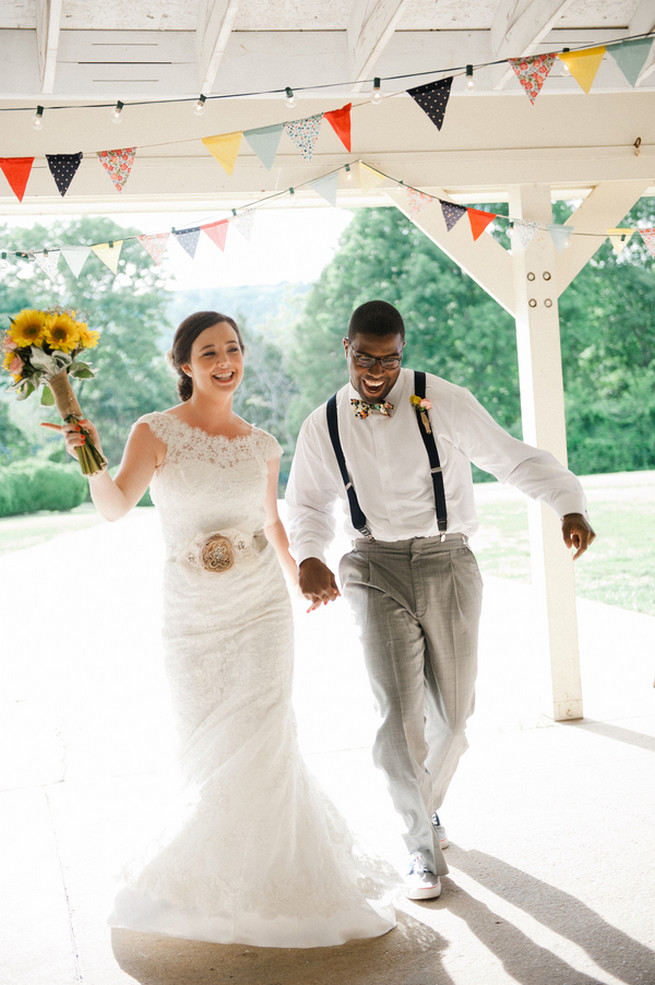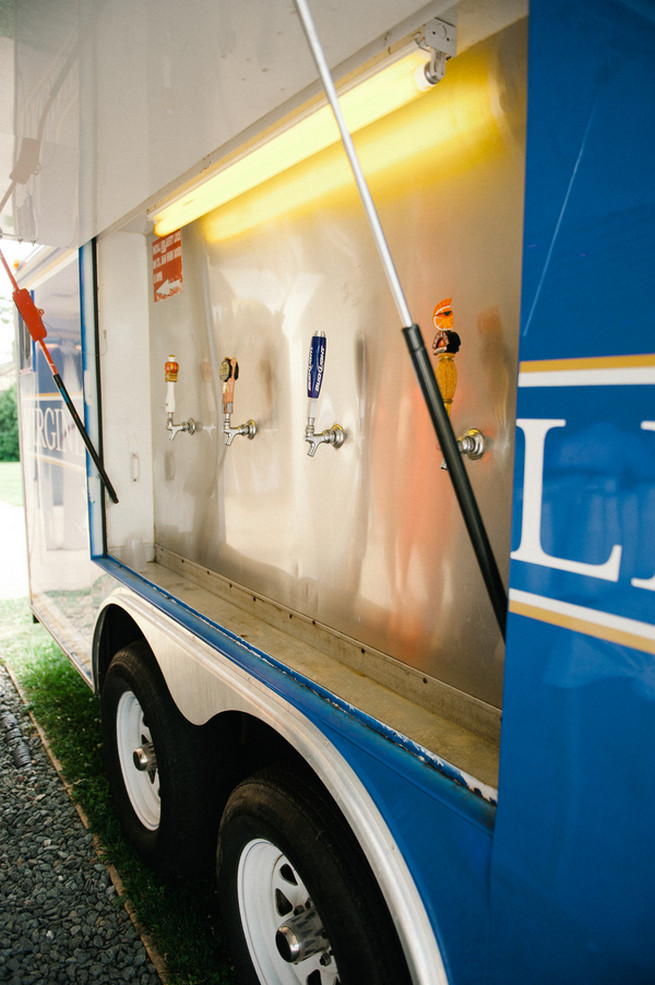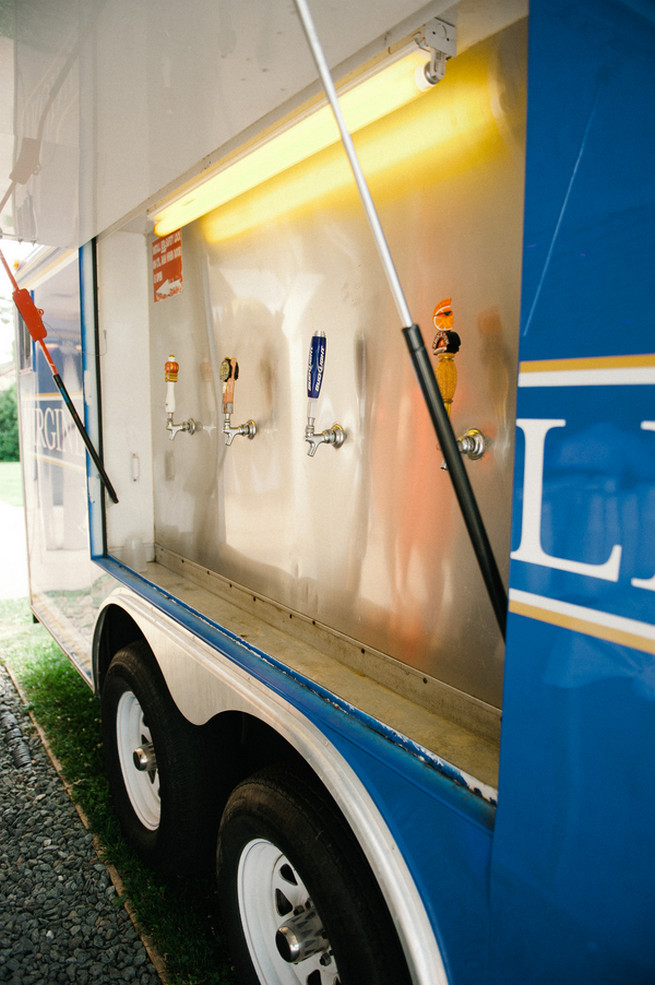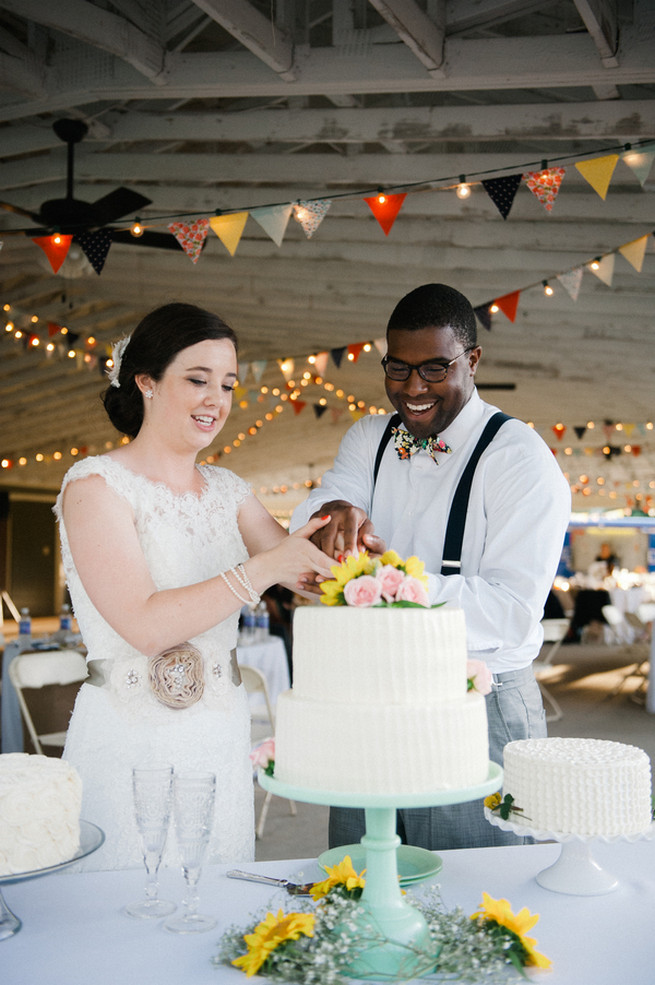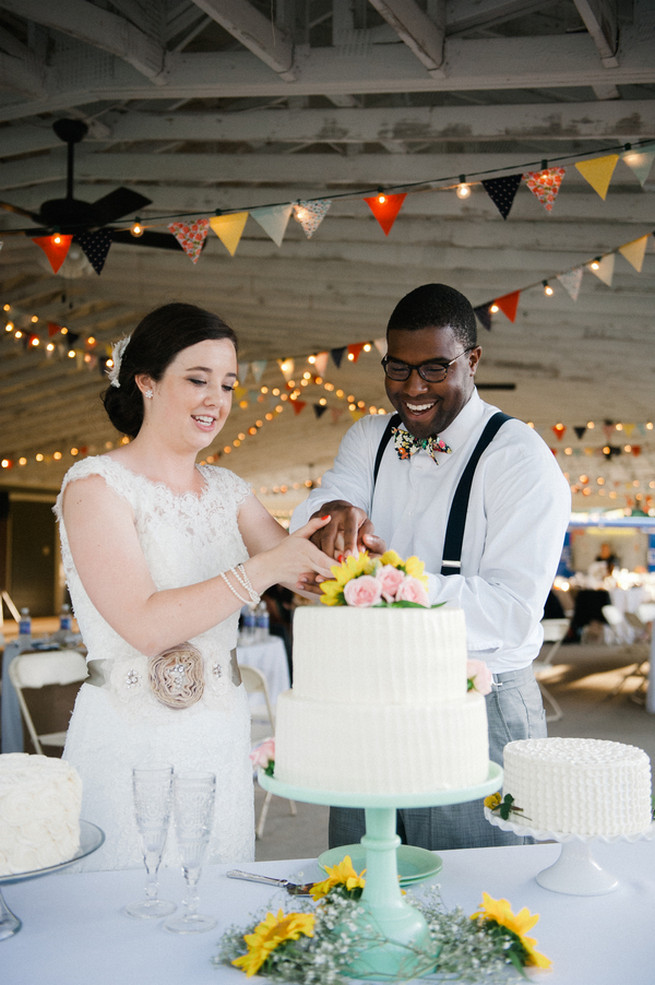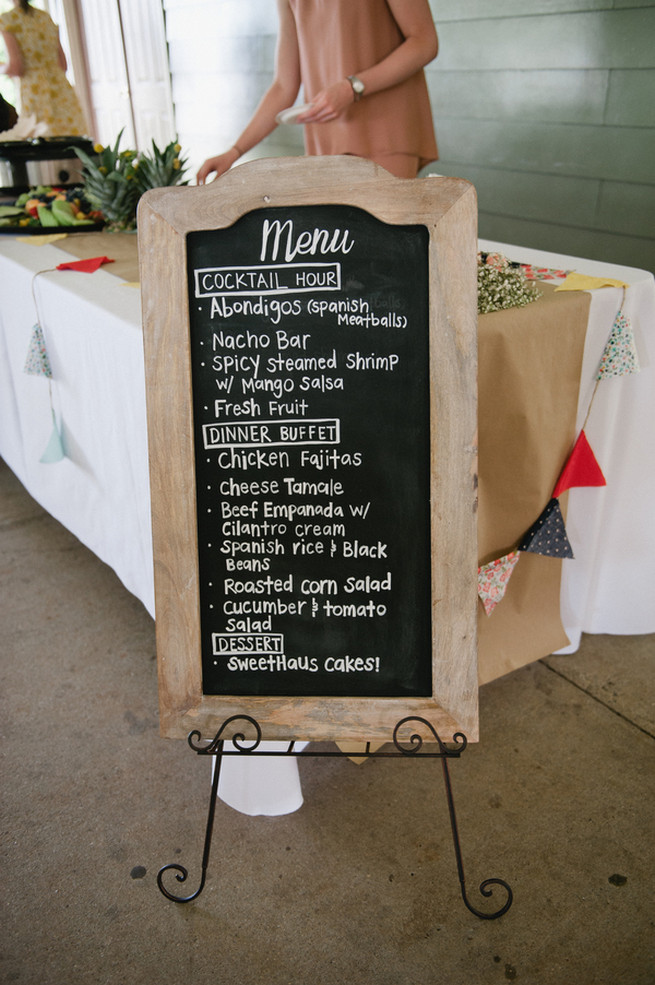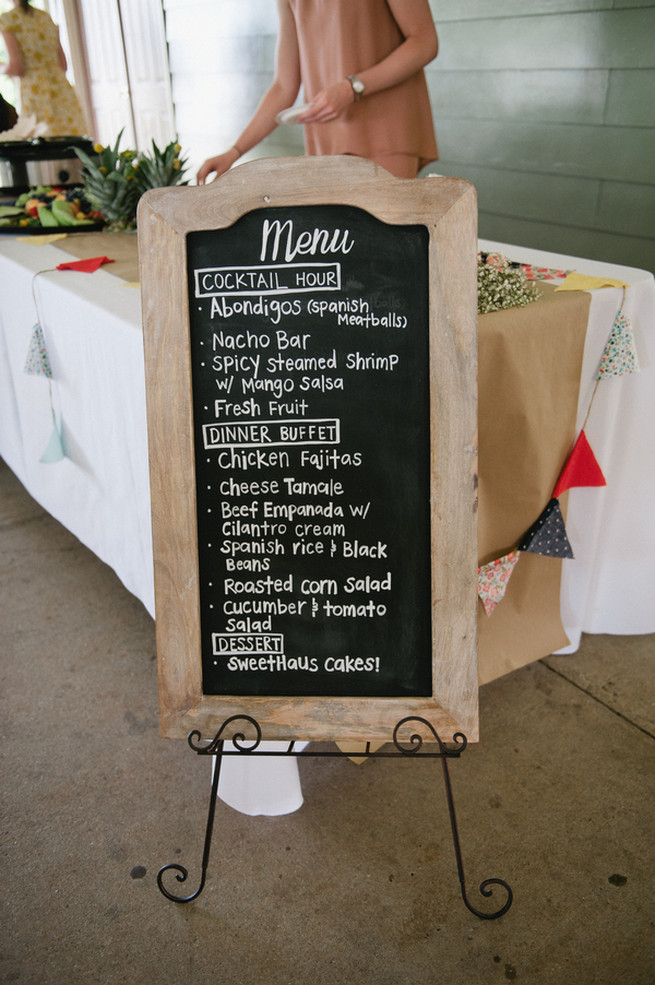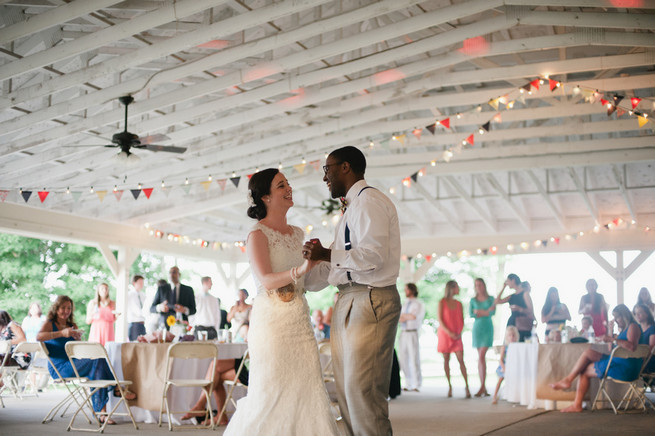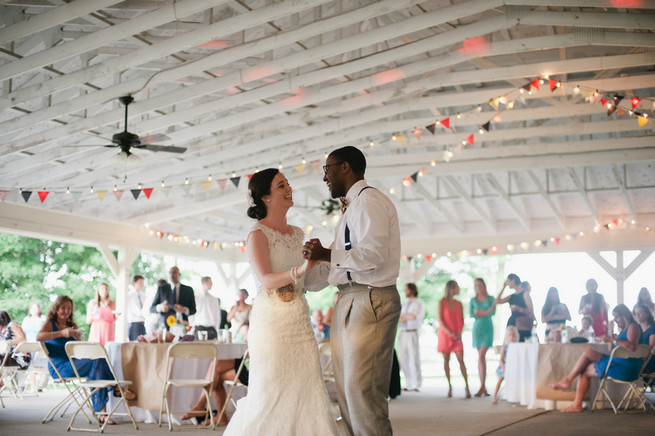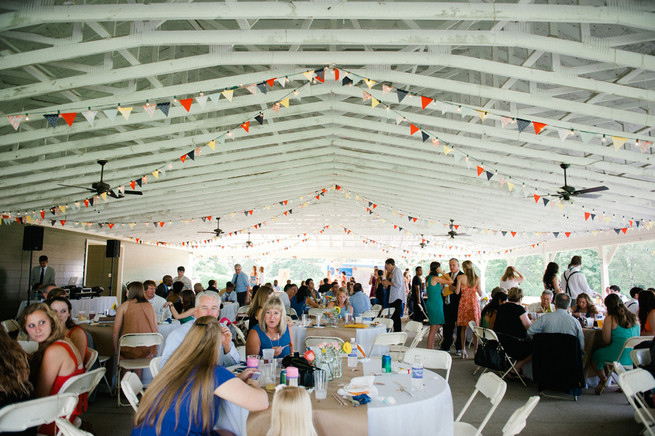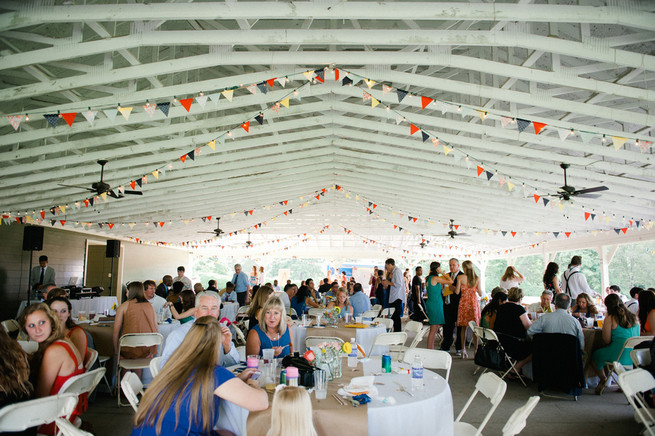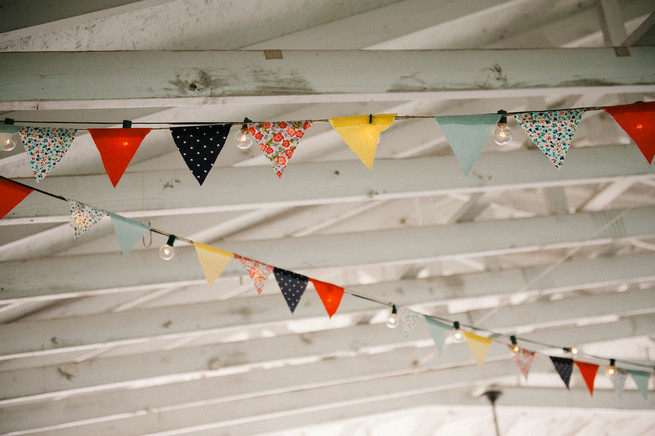 Cheerful Coral, Navy & Mustard DIY Wedding
Love Story:  We met as camp counselors at a residential summer camp for gifted and talented youth (aka nerd camp) the summer after my first year of college. We kept in touch and soon began dating in February 2011. Fast forward some months, a couple hundred miles, and plenty of tanks of gas, and we found ourselves standing on a firm foundation of faith, sharing a true love for each other. One day in 2013 I was supposed to be meeting my sister for a coffee date but instead found a Scrabble board with a message on it to go to Garden III.  I followed a trail of daisies leading up to a bench where Isaac was sitting and playing his guitar. I could tell he was nervous, but he had written me a letter, got down on one knee, and popped the question!! One of my closest friends from college, Elly, was sneakily taking pictures, and now thanks to her, we have this wonderful moment captured in photos! Isaac had planned the entire rest of the day, from brunch at our favorite Charlottesville spot, to a manicure with friends, to a surprise engagement party. It truly was a crazy, incredible day and I feel so blessed to be spending the rest of my life with such a caring, goofy, and thougtful guy.
Bridal Style: I knew I wanted a dress with lace; one that had a vintage feel. My dress was all lace, had capped sleeves, a high neckline, and a low, scalloped back.  For my hair I went for a loose, lower up-do.
Wedding Bouquets: The bouquets were a mix of sunflowers, roses, baby's breath, lambs ear, billy balls, and wildflowers. I went the affordable DIY route. I ordered sunflowers and baby's breath from Sam's club (SO AFFORDABLE), and used a local vendor for the roses, billy balls, lambs ear, and wildflowers. Jacquelyn was so nice– she grew most of the flowers in her backyard garden, and gave me the lambs ear and wildflowers as a gift!
Bridal Party Styling: The bridal party was given a swatch of the coral/poppy color and was able to find whatever dress they wanted to wear within that color palette. It honestly was so cool to see their dresses come together, each representing their unique style.  The groomsmen wore white shirts, grey pants, custom Vans, and navy suspenders & bowties. As a gift, Isaac gave them all fun socks which they wore on the wedding day.
Grooms style: Isaac wore the same attire as the groomsmen, but his bowtie was a floral pattern that was the same colors as our wedding with dinosaur socks. He also had personalized Vans that matched the groomsmen, and I had some that complimented his that I changed into at the reception. My dad wore a tie that was the same pattern as Isaac's bowtie- it was really special!
Wedding Ceremony Playlist:
Prelude/ Seating of the Family: Doxology – My Epic
Bridesmaids: Cannons – Youth Lagoon
Walking down Aisle: Million Miles – Josh Garrels
We had a traditional Christian wedding ceremony. We were married outside under two tall oak trees. There were shepherd hooks with flowers that lined the aisle, and the chairs were set up in an arc rather than aisles.
DIY Wedding Reception Details: Over the year we were engaged, I had collected glass jars of all shapes and sizes. They were assembled in a collection in the center of the tables with different flowers in them. We laid down big sheets of butcher paper and put jars of crayons on the tables for guests to color on. We used the shepherd hooks from the ceremony and switched the hanging flowers out to hanging jars that had lights in them. We used the lights to line the walkway to the bathrooms! The bunting hung from rafters, along with bistro lights. We had personalized cocktail napkins with our names and the same bunting pattern. We also had really cute floral paper straws guests could use! The cake bar was probably one of my favorite things about our wedding with a cake bar that had different flavors of cake, but all frosted with vanilla buttercream on the outside. Each cake had a different texture. It was so cool! After the reception, we had a sparkler send off, which also was another really fun detail.
Wedding Reception Playlist:
First Dance: You Are the Best Thing – Ray LaMontagne
Father of the Bride Dance: Take Good Care of my Baby – Bobby Vee
Mother of the Groom Dance: Mama – Boys II Men/ Wobble – V.I.C.
Advice for Brides:
One lesson I learned was that while I cared about and noticed all of the details, the average guest couldn't tell you the color of the cocktail napkins, and if they were the same shade of blue as the groomsmen's suspenders. All that to say, don't stress over the minor details. At the end of the day, you are marrying your BEST FRIEND. And that's the absolute best thing over everything else. 🙂
Pick the one or two things that are most important to you to spend the money on. For me, it was my dress and the lighting. Some of the best advice I got was that no one's going to remember the paper plates they ate off of or the plastic utensils they used.
Don't be intimidated by doing some projects yourself– if DIYing is your thing. I was so scared to assemble my flowers, but they turned out great and we saved so much $$ doing it on our own!
♥ ♥ ♥ Vendor Credits ♥ ♥ ♥
Venue Ash Lawn-Highland // Photographer Meredith McKee   // Videographer Elly Taura & Josh S  // Dress Allure Bridals from Bridal Boutique in Lewisville, TX  // Brides Hair Bristles // Brides Make-up Erica D, bridesmaid  // Flowers Flowers from Floral Designs by Jacquelyn + Sam's Club.  DIY assembly by bride and MOB  // Cake SweetHaus  // DJ / Music DJ Nolan  // Decor DIY  // Favors David's Bridal // Stationery Elly T// Wedding Planner Friends of bride  // Shoes Anthropologie // Suits Men's Wearhouse  //  Lighting: MS Events //  Catering Whole Foods