In celebration of our 4000th Facebook FANiversary, we're showing our love by rewarding our most loyal fan with a fabulous fan giveaway! Joining forces with That Little Shop, an online event and vintage decor one-stop shop, we are giving our number one fan a wonderful prize up for grabs!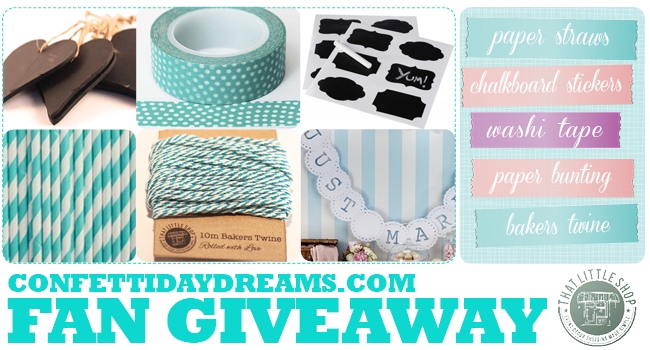 How to Win
To reward our most active fans and loyal readers we'll be choosing a winner that likes to share, comment, tweet and pin so make sure that you're an active member of our bridal community! To enter, be sure to participate on our social media channels.
Facebook fans get noticed by  liking, sharing and commenting on our posts.
If you're on  Twitter  then follow us and be part of the conversation by tweeting and retweeting us "@ConfettiDdreams".
To increase your chances of winning and get noticed on Pinterest, the same rules apply: follow us, repin and comment on our pins!
The Prize Give-Away
 The deserving winner will receive the following prize filled with washi tape wonders, vintage chalkboard decor items and beautiful bunting from That Little Shop!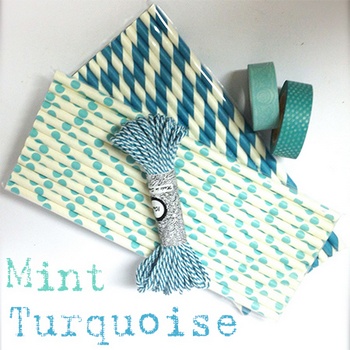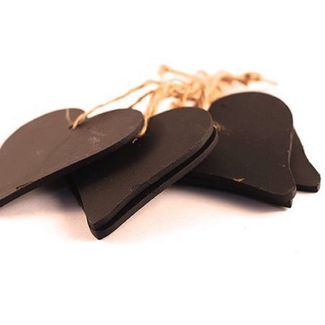 Washi Party Set
Collection of 50 Paper Straws in a mint dot

or 

turquoise stripe design
10m of colourful Bakers Twine that can be used as cording for your creative DIY projects, gifts and packaging.
2 x 10m rolls of self-adhesive Washi Tape that can be used for decorative gift packaging, scrapbooking and all sorts of craft projects.
Chalkboard Heart Tags
Set of 6 Chalkboard Heart Tags with twine to display string around the necks of  flower vases or bottles and be used as table numbers, or guests place settings.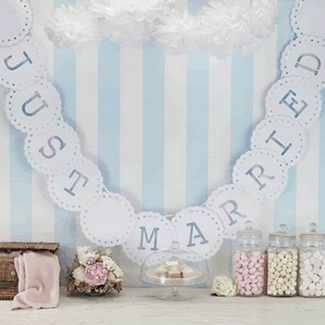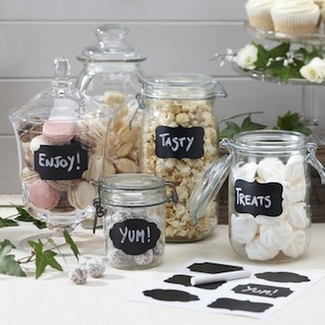 Vintage Lace "Just Married" Bunting
3.5 meters of vintage inspired "Just Married" Doily Card Pendant Bunting with lace edging that can be used to add a sweet hanging decor touch to your Big Day!
Chalk Sticker Labels
Pack of 12 multi-use Chalkboard Sticker Labels, measuring 7cm (w) x 5cm (h), which can be used to to label candy jars and table centrpieces, personalise favours or use as guest place names.
A lovely stick of chalk to use to write on the chalkboard labels.
THAT LITTLE SHOP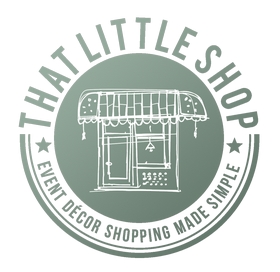 That Little Shop is home to a range of DIY-friendly event decor, glassware, lighting, craft supplies and boasts a wonderful collection of Washi Tape!
Order online from the comfort of your home and enjoy their country-wide delivery throughout South Africa.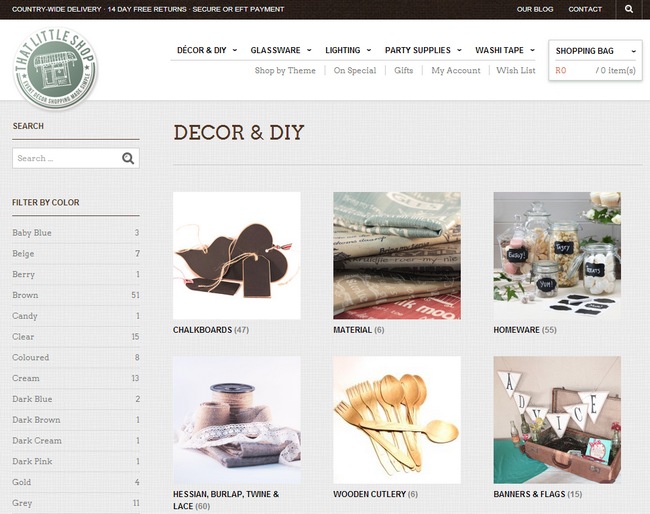 ♥ ♥ ♥ TERMS ♥ ♥ ♥
The winner will be chosen and announced on this page within one week of our 4000th Facebook FANiversary! Stay tuned on Twitter and Facebook to get regular updates.
This competition is open to our South African brides only, sorry ! UK, USA and AUS you'll get your turn next!
Prizes not transferable for cash.
Exact stock depends on availability at time of competition closing.
No correspondence will be entered into, the judges decision is final.
ConfettiDayDreams.com retains the right to cancel the promotion at any time and will not be held liable for any damages. Events may occur that render the competition itself or the awarding of the prize impossible due to reasons beyond the control of ConfettiDayDreams.com, and accordingly ConfettiDayDreams.com may at its absolute discretion vary or amend the competition and the entrant agrees that no liability shall attach to ConfettiDayDreams.com as a result thereof.
Happy posting, sharing, liking and pinning!
Yahay! May the best fan win! 
♥ ♥ ♥ GIVE-AWAY CLOSED: WE HAVE CHOSEN A WINNER ♥ ♥ ♥
Wow, so much fan love this month, thank you for all the tweets, likes, shares and general awesomeness! Taking into account all of the above, the FAN OF THE MONTH of July goes to Carmillia N. Hooray!
Carmillia, please send an email to [email protected] to arrange delivery of your awesome That Little Shop hamper filled with washi tape, sippy straws, just married paper bunting, bakers twine, chalkboard stickers and chalkboard tags!
PS: We'll be announcing the details of August's fan of the month give-away next week, so stay tuned xox