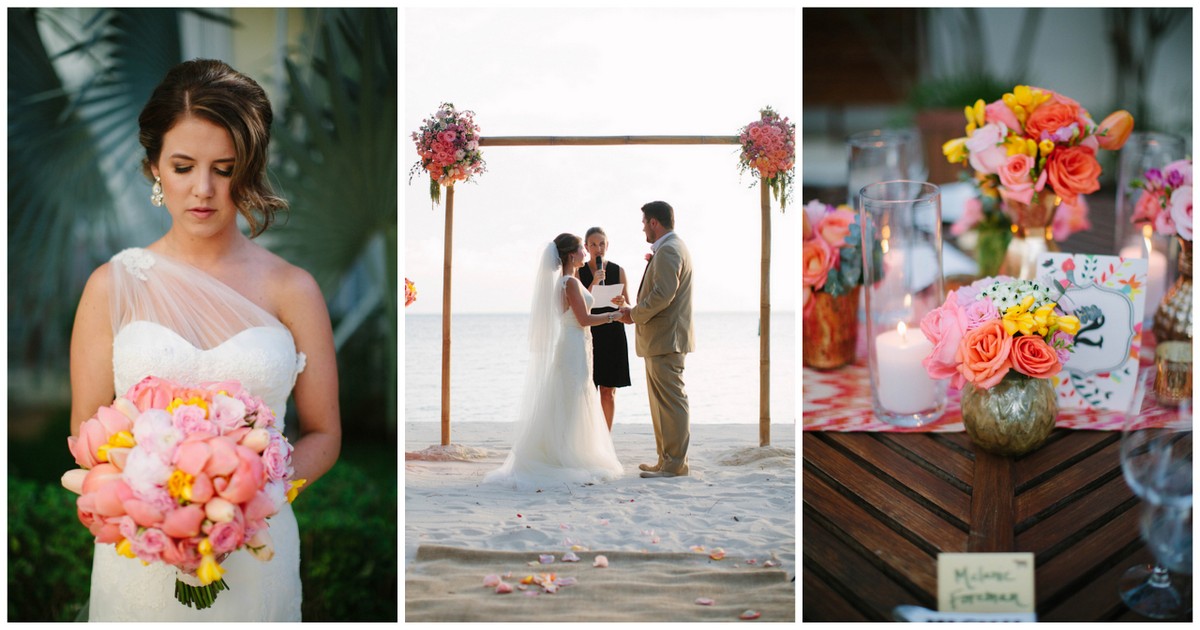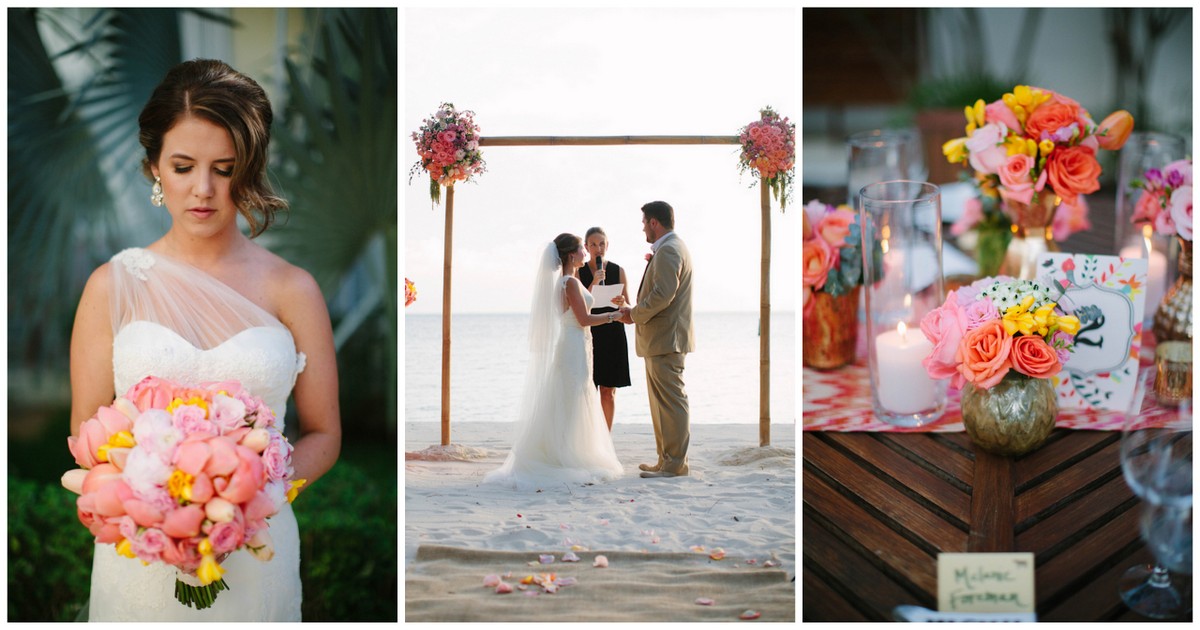 Jenna and Charlie's colorful Isla Mujeres destination wedding in Mexico was a romantic, island-style celebration of all things summer.  Deciding on a destination wedding in Isla Mujeres, Mexico, the pair wanted to avoid the typical "Mexico" theme. Instead, they had fun using lots of color and fun patterns that referenced the island atmosphere and Mexico, without being overt, working with a gorgeous palette of coral, pink, yellow, orange and gold accents.
Of course we're totally in love with the cheerfully chic flowers used throughout: "I wanted lots of color! My florist used peonies, ranunculus, roses, tulips, lisianthus, freesias and greenery."
The wedding was a labor of love for Jenna: "Every detail, from the menu to the linens to the signage, was handpicked by the bride. Being in Mexico meant I felt more liberated to use lots of color, and the end result was so romantic and vibrant. My imagination came to life! None of this would have been possible without the gorgeous venue and backdrop – Zama Beach Club in Isla Mujeres. The music, food, and atmosphere was unforgettable!"
Jessica Arden Photography, whom the bride says is not only an amazing friend of hers but the perfect photographer whom captured everything about their day perfectly, brings us today's visual delight.
Colorful Isla Mujeres Destination Wedding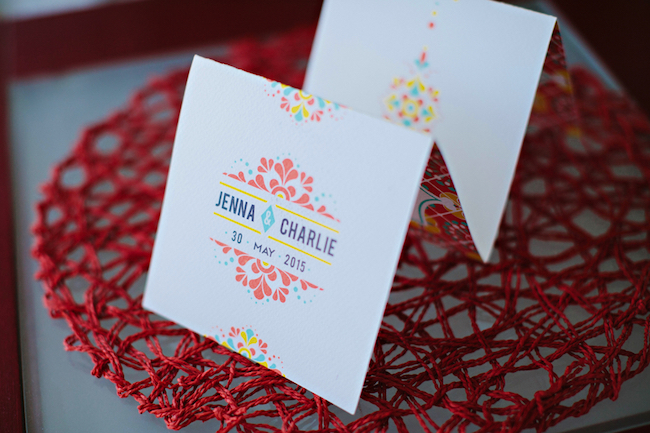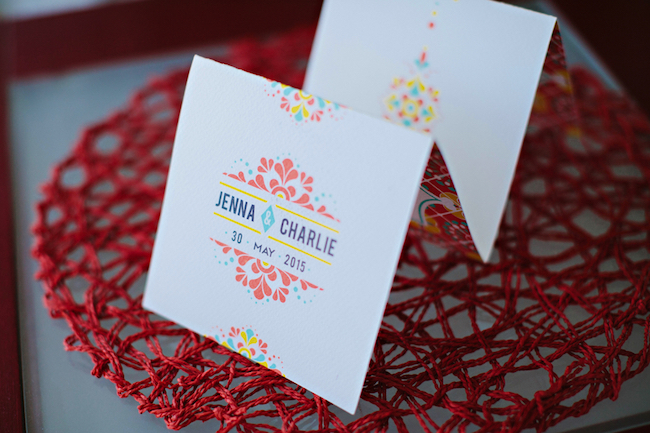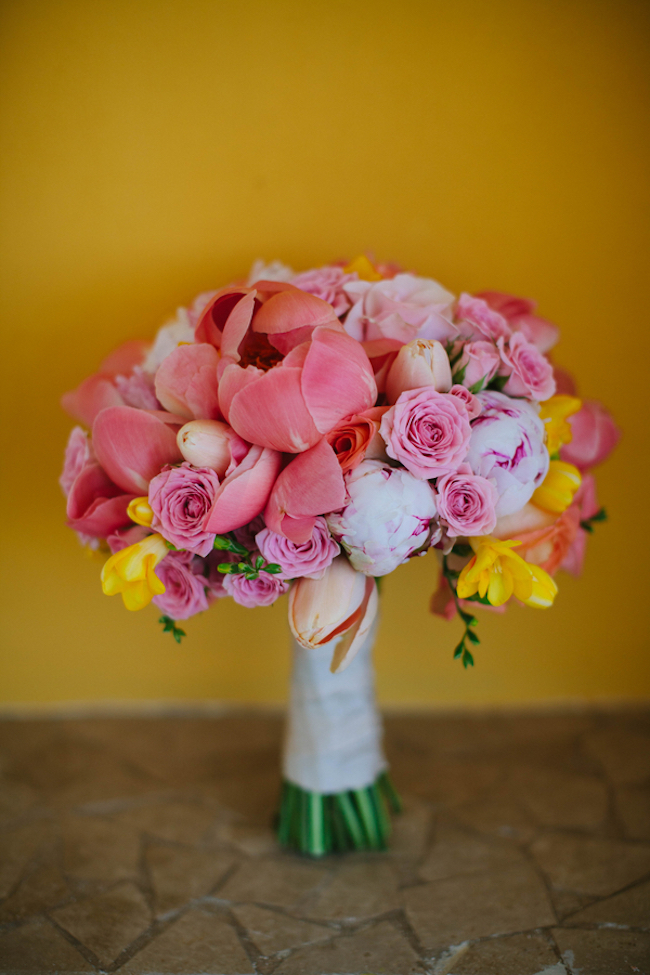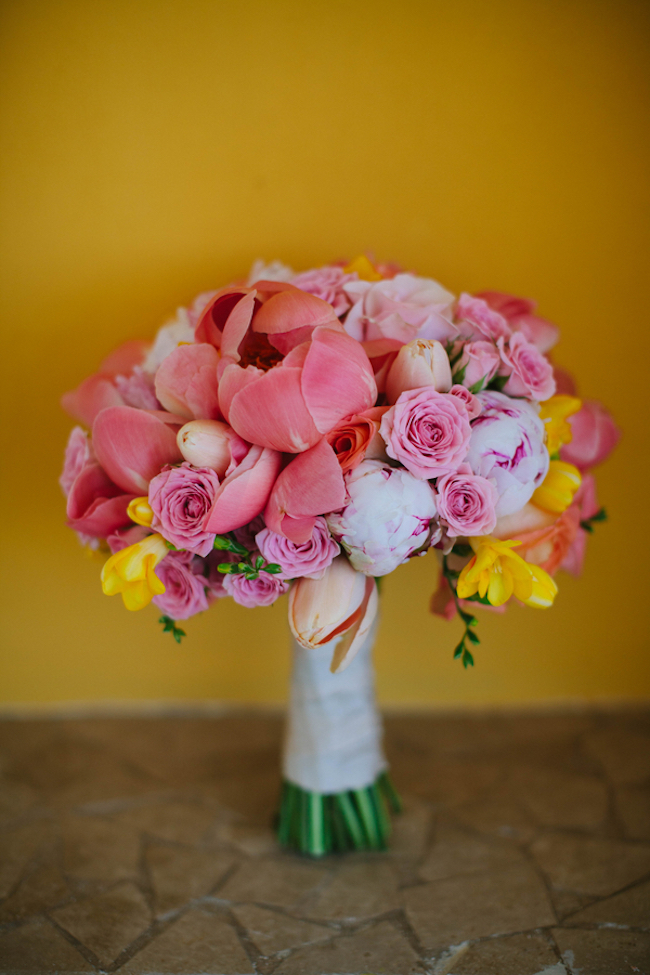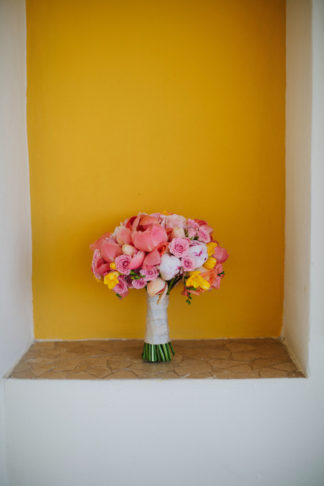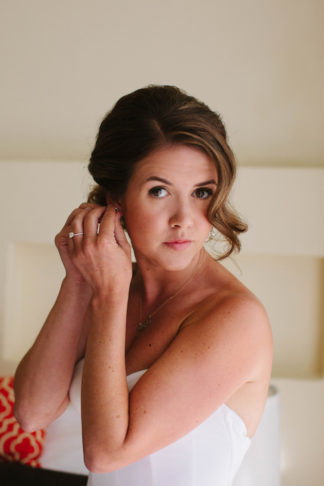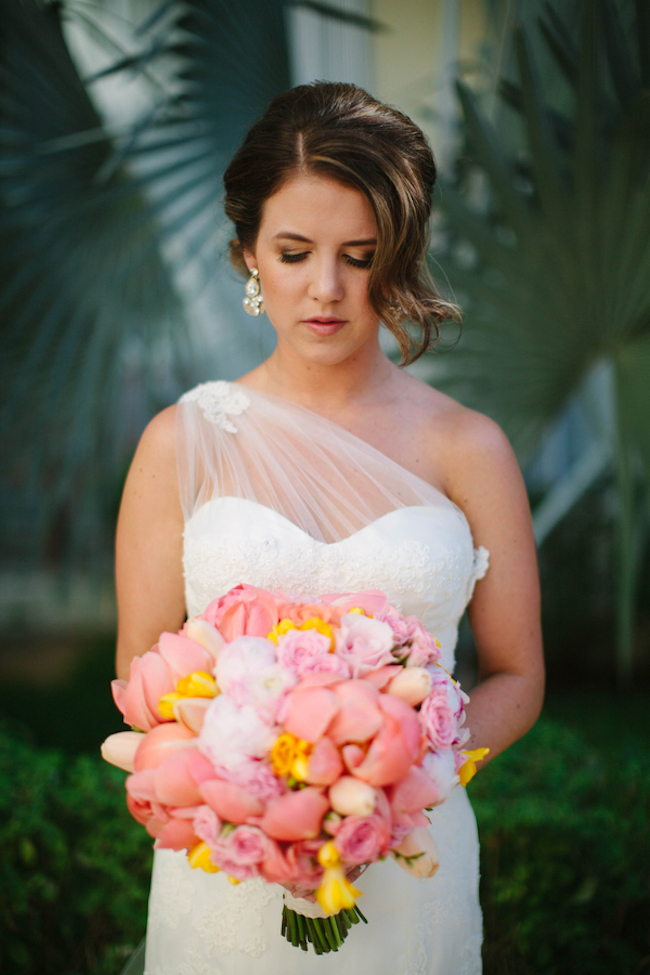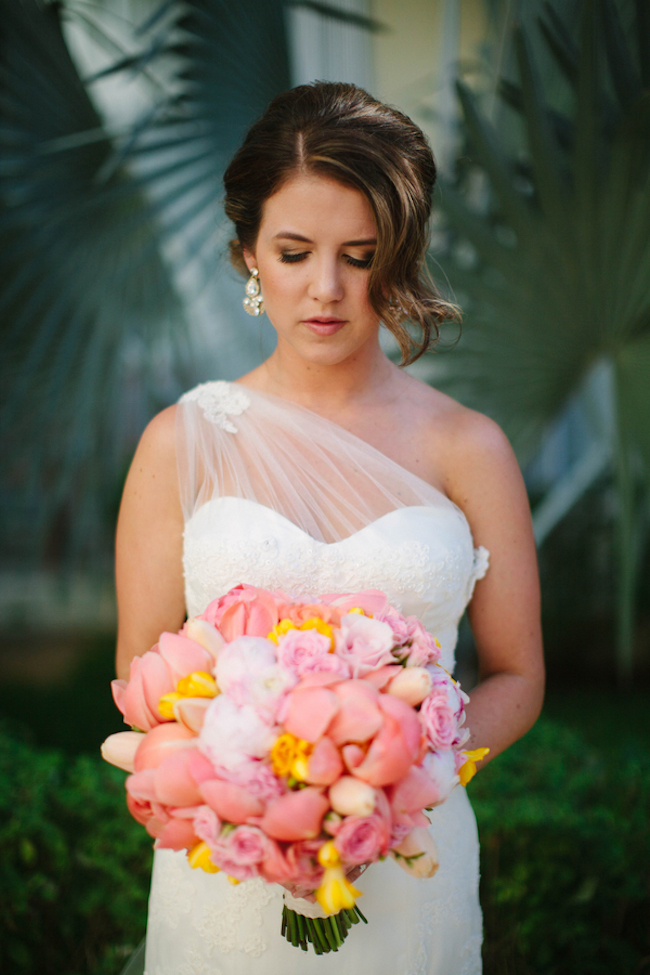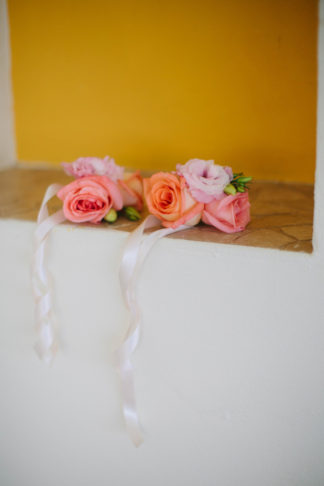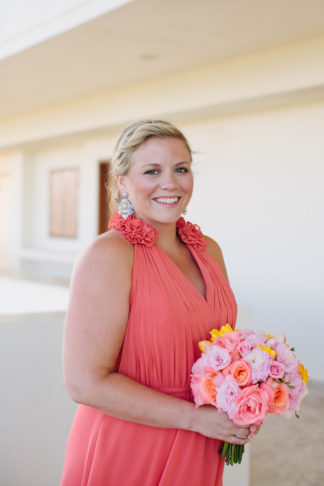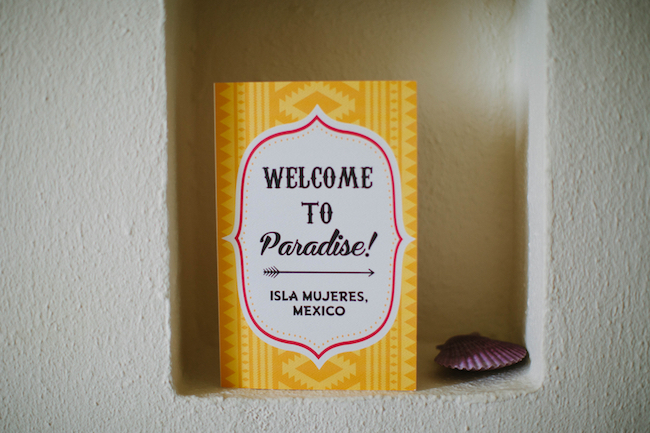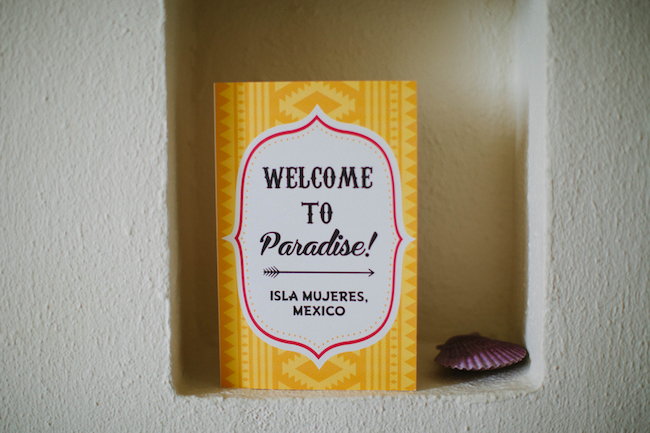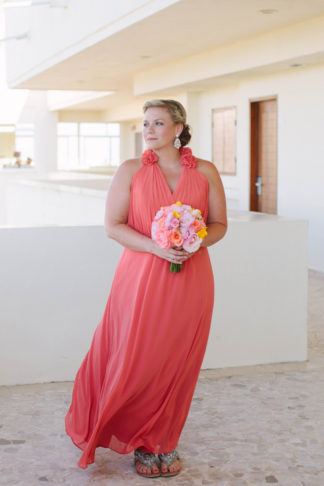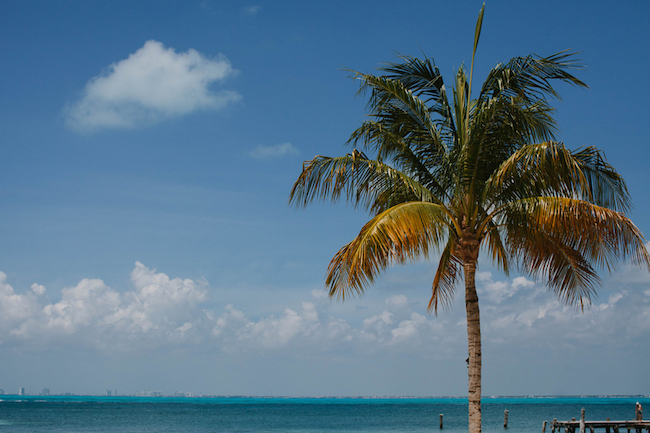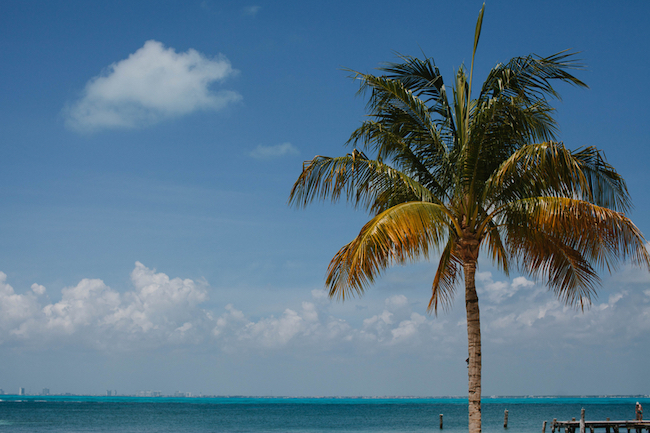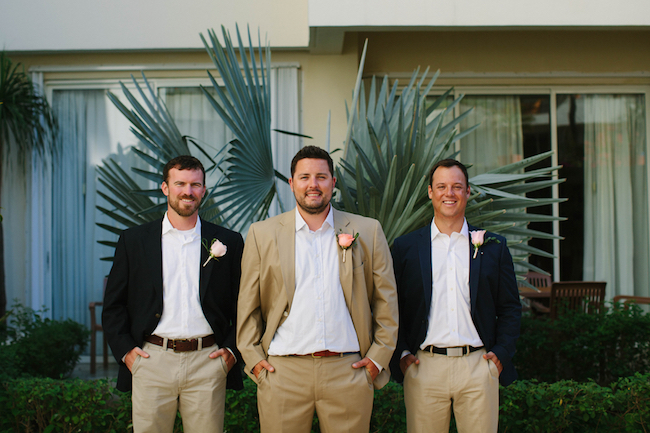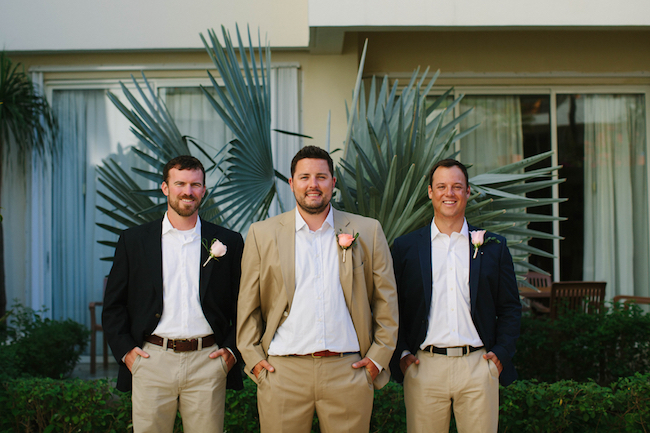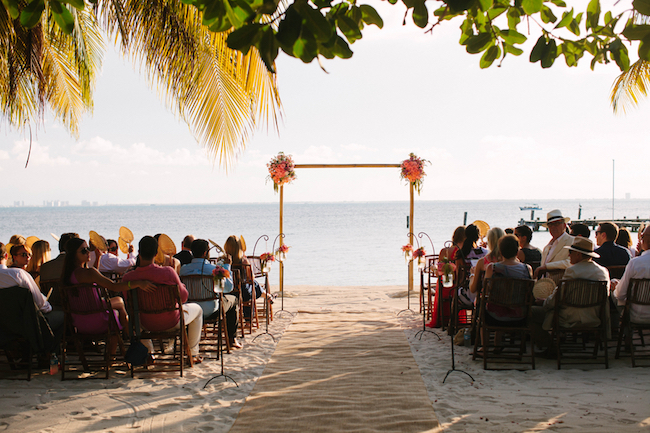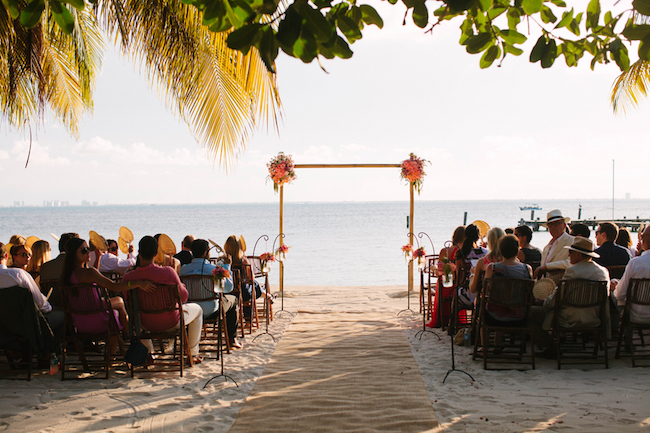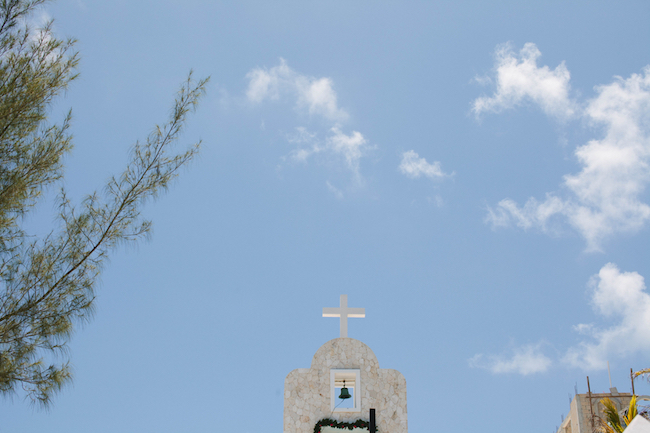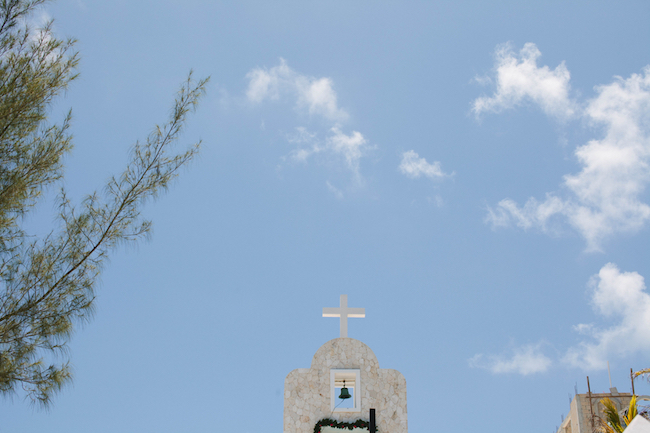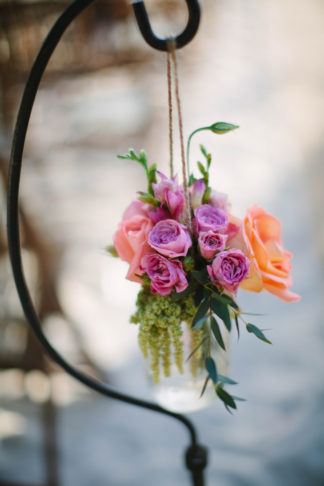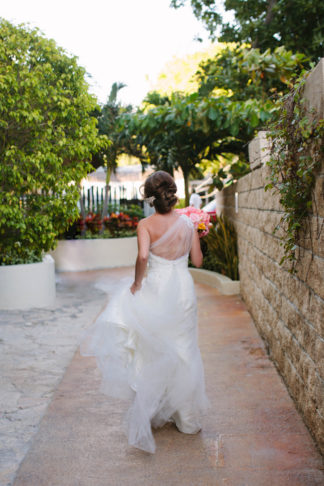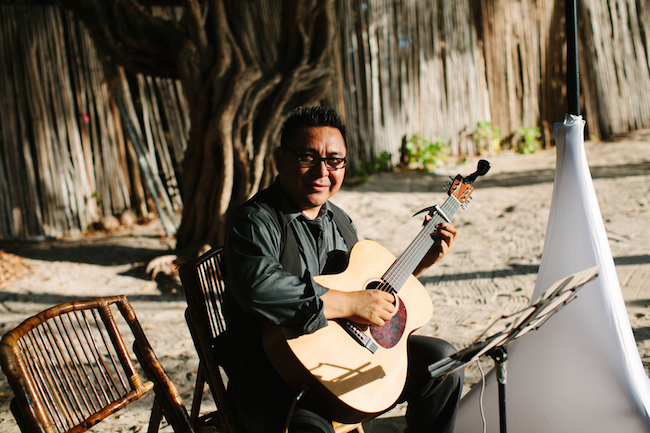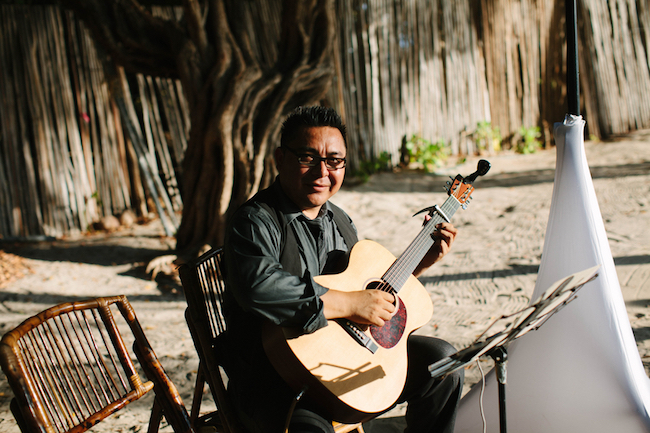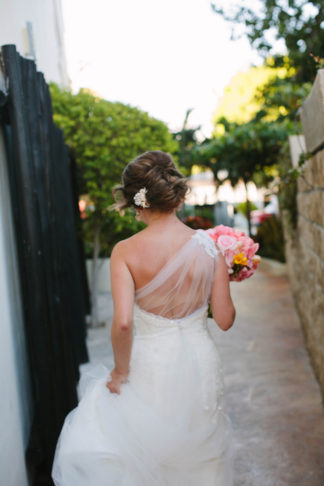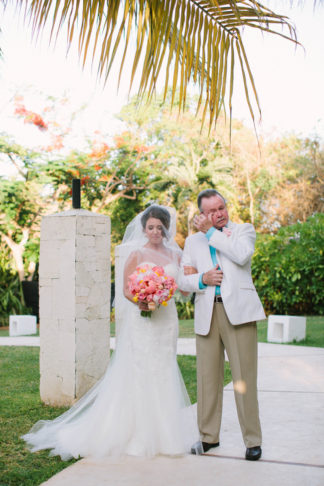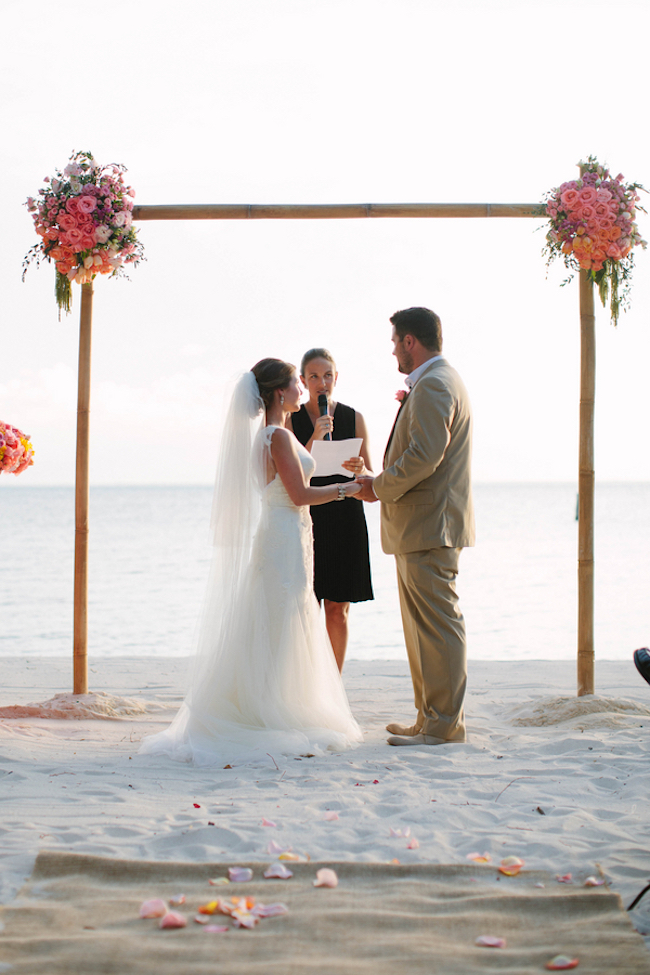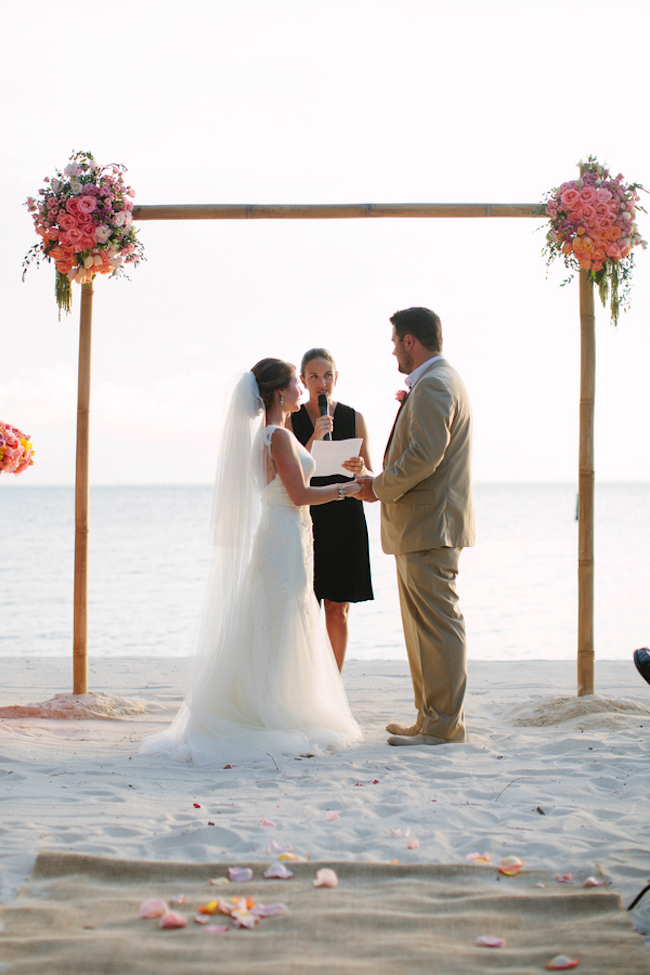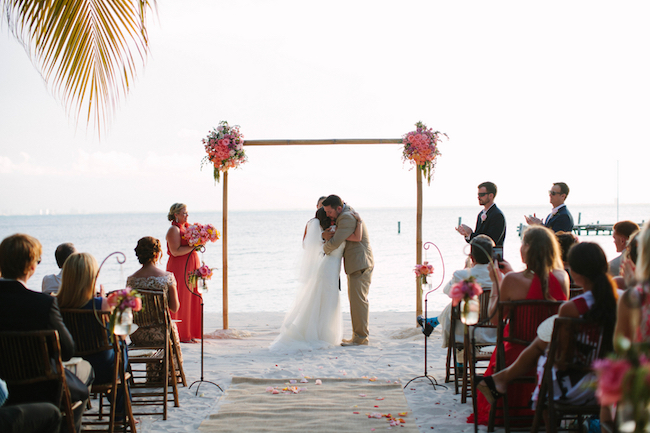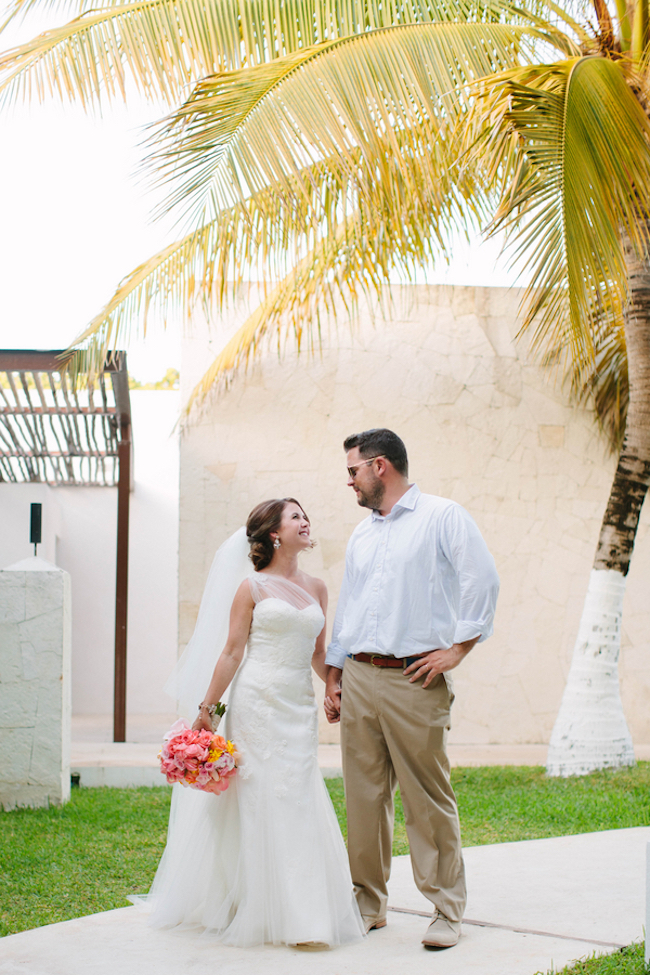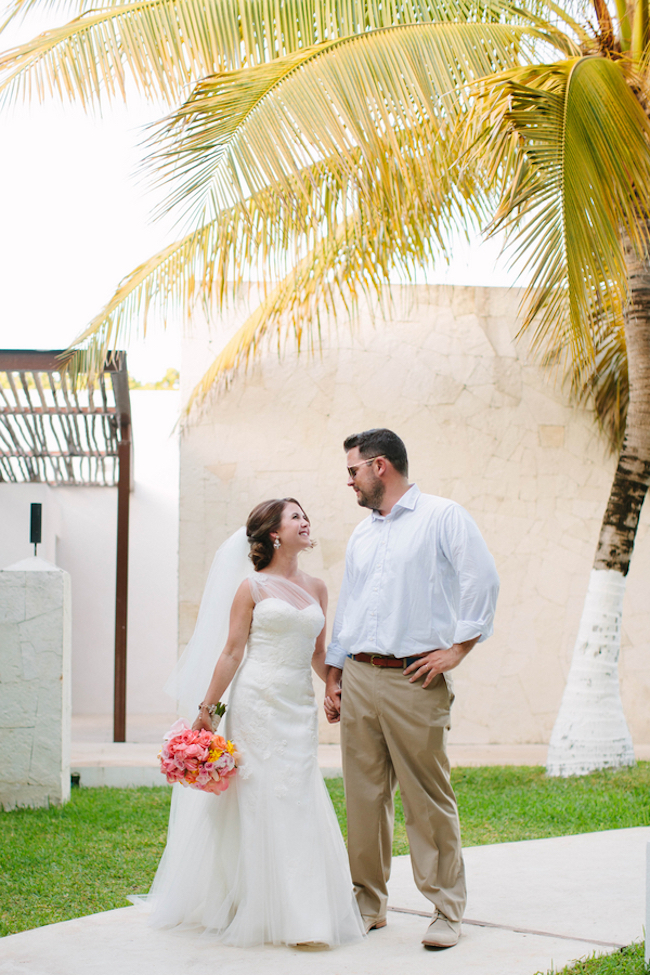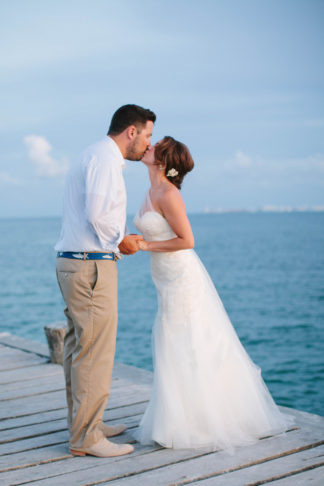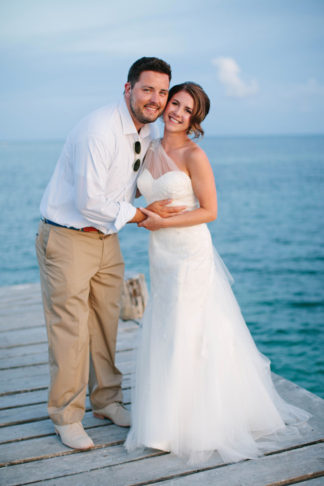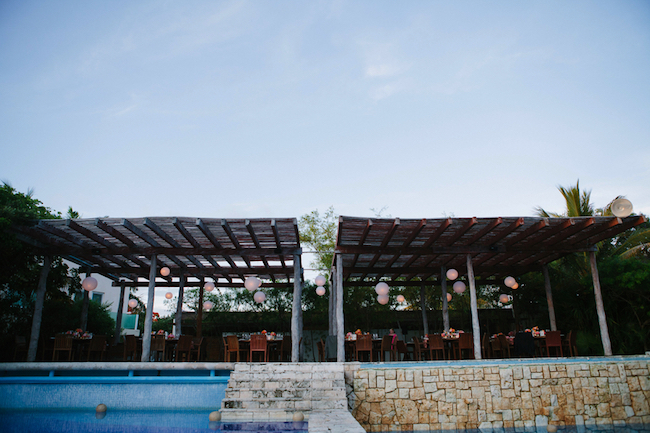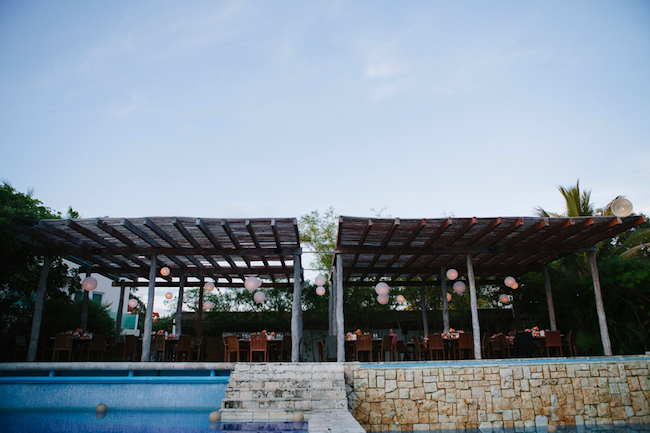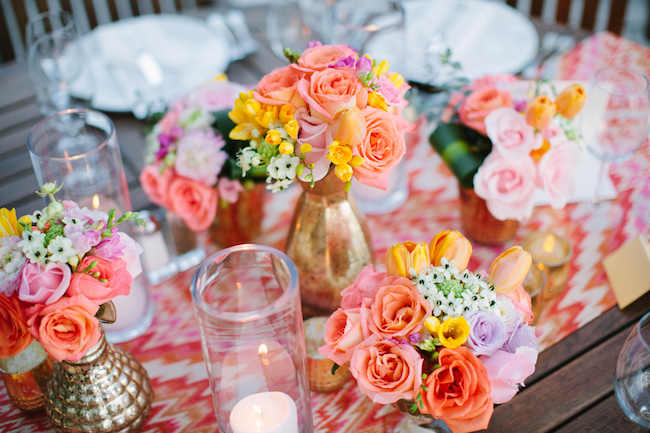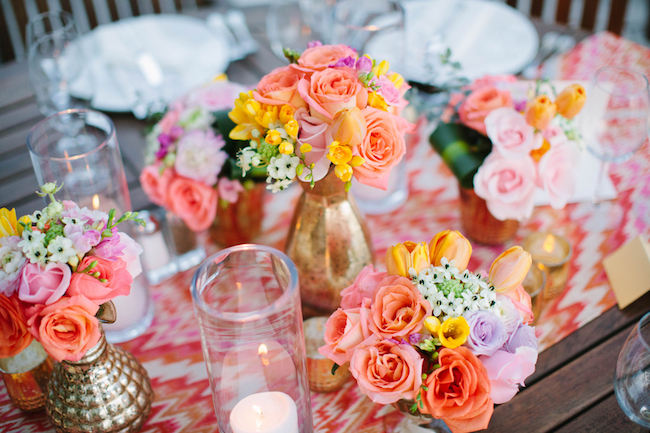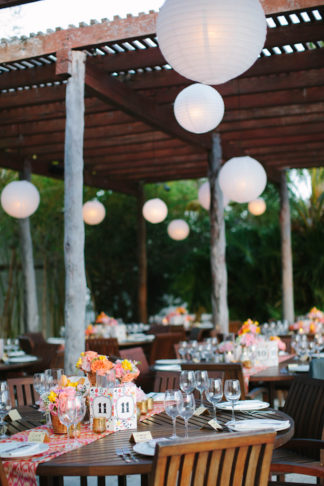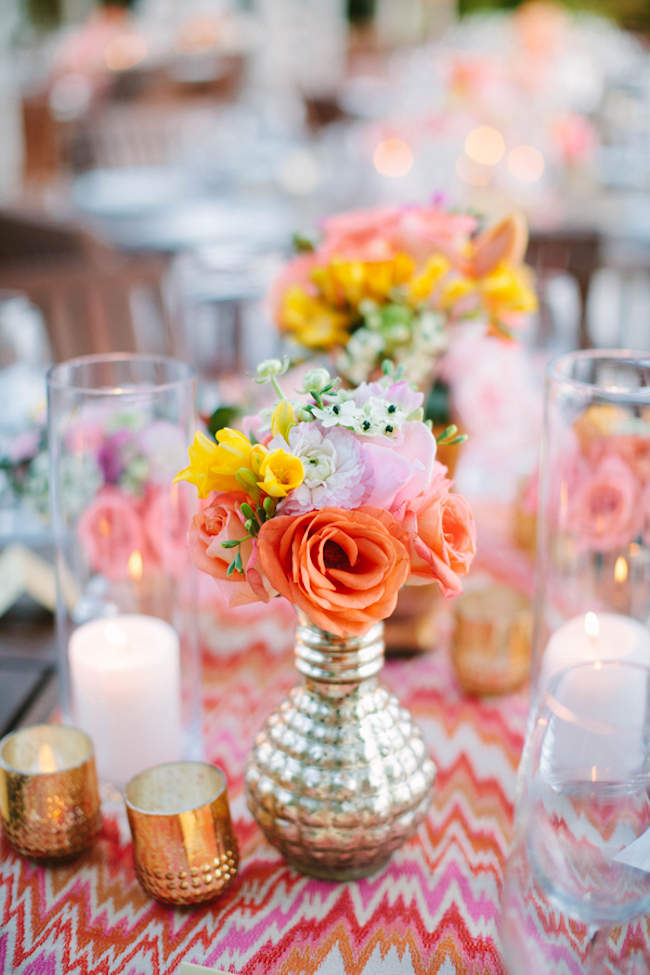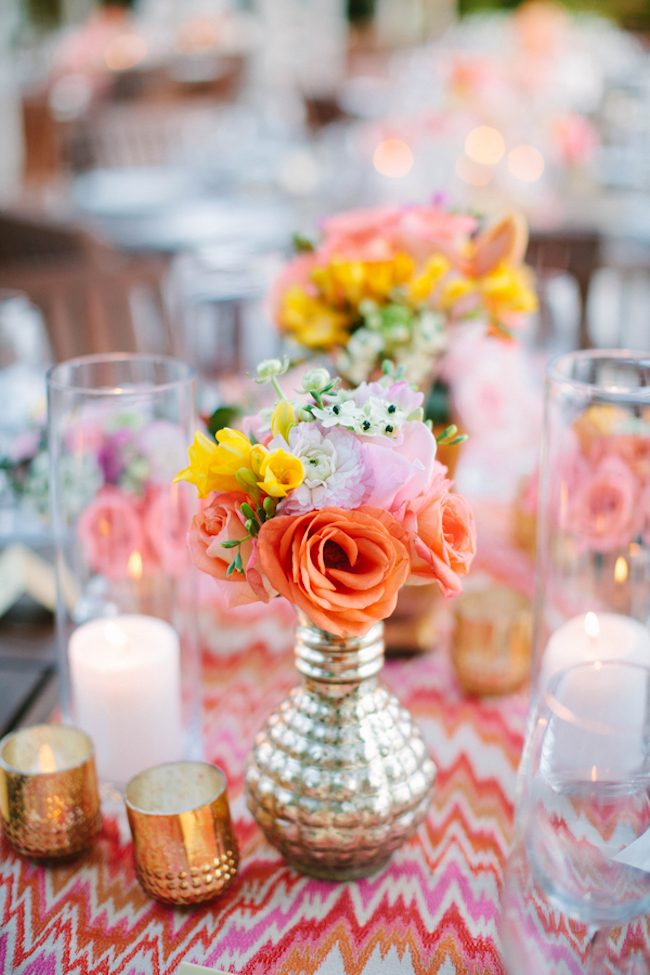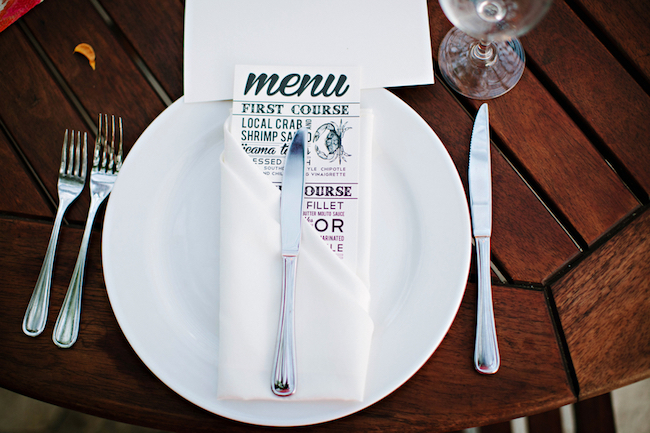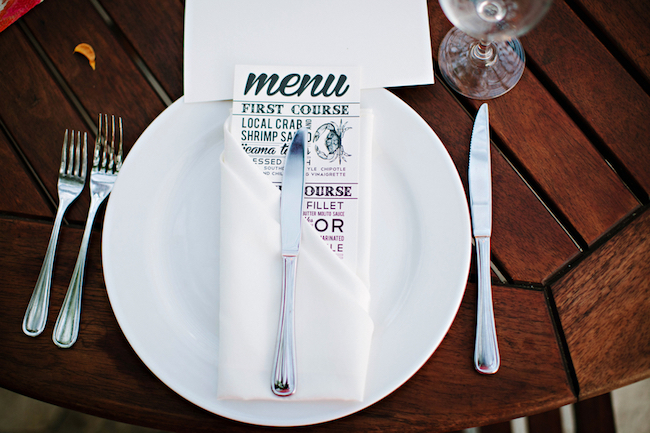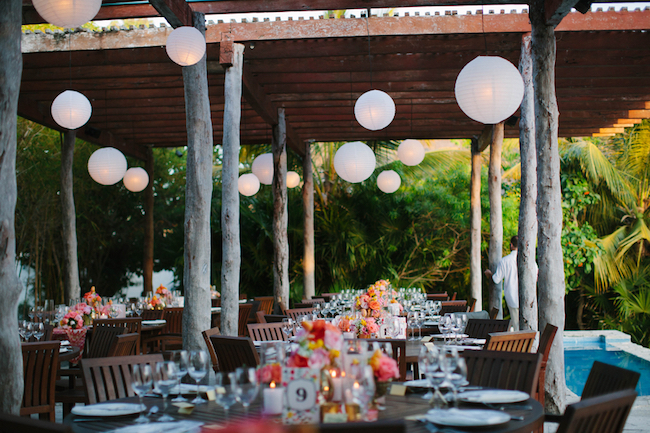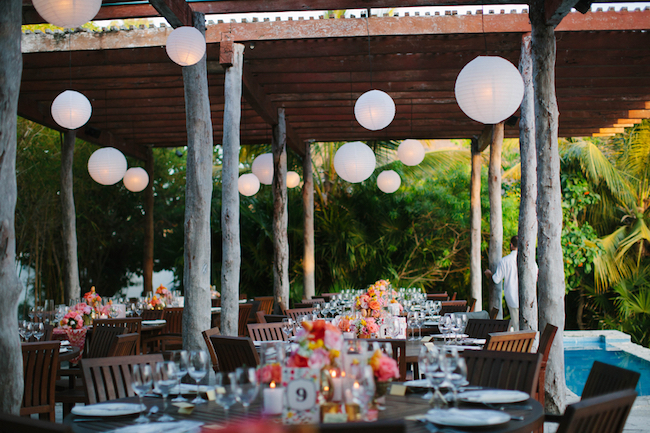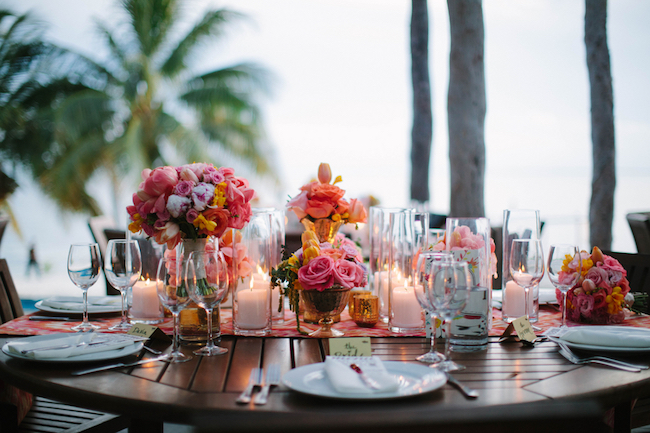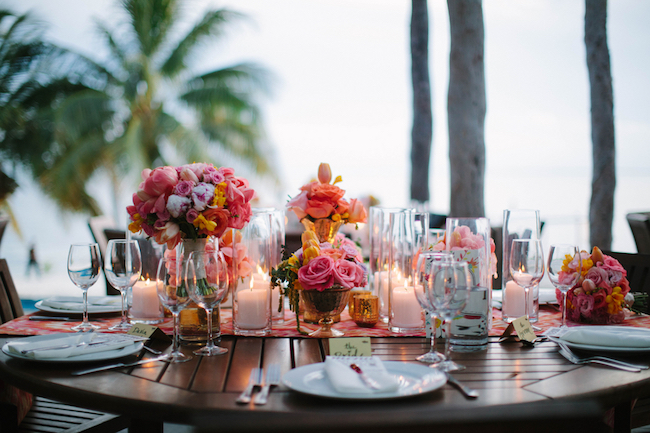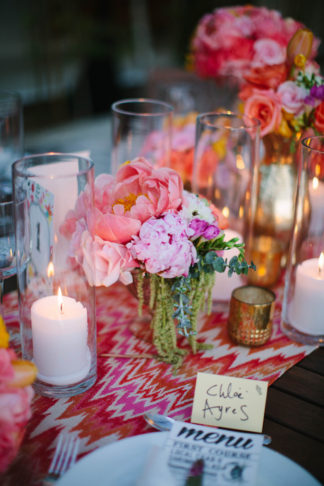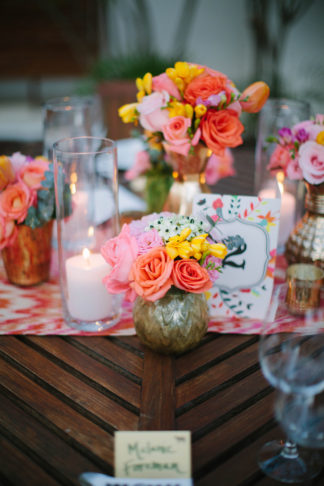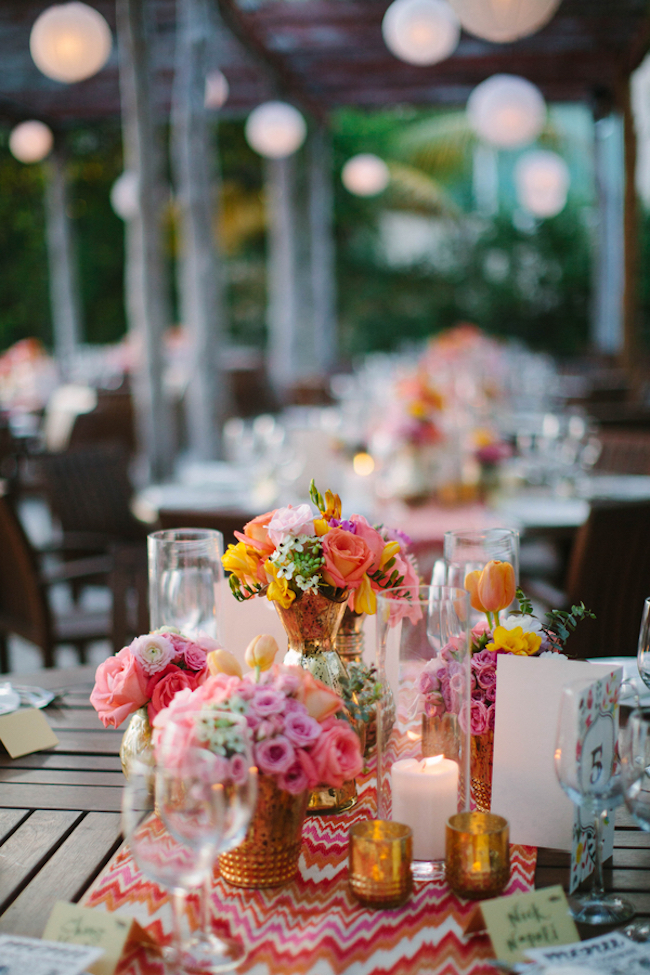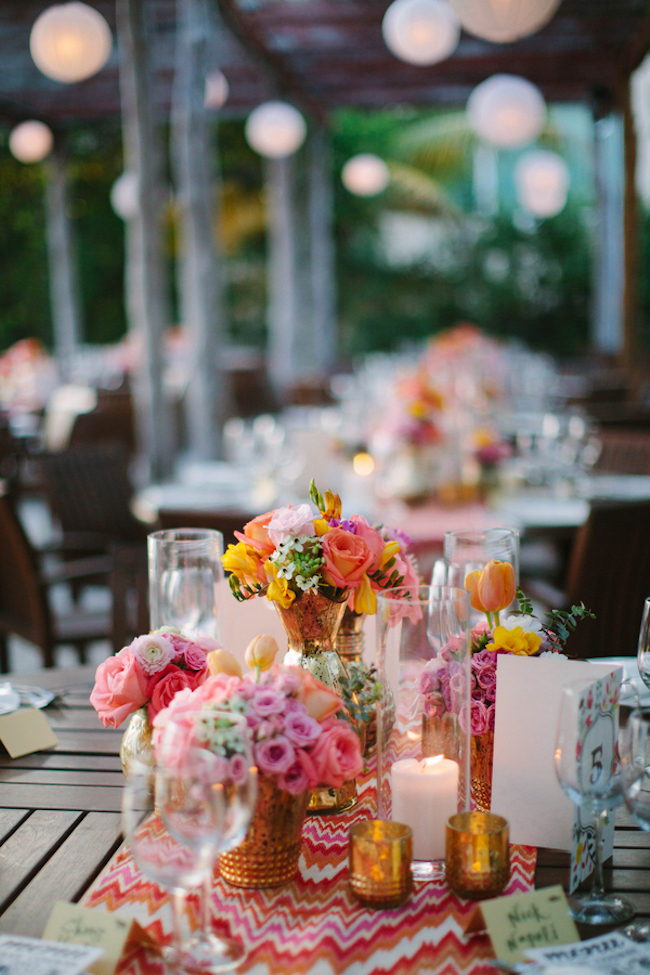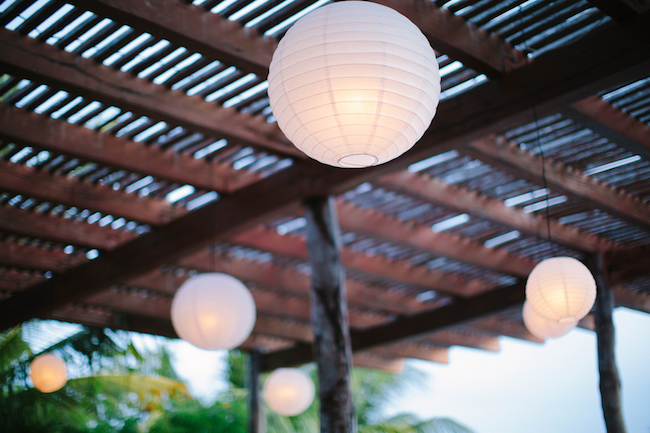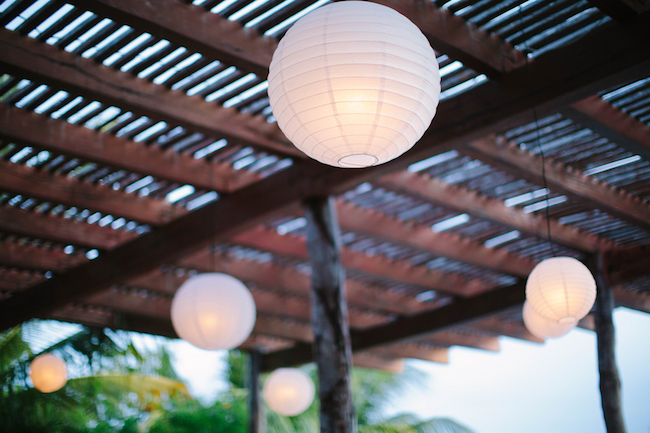 Colorful Isla Mujeres Destination Wedding
Love Story: My husband and I met at a young professionals mixer that we were both dragged to by our best friends. To be honest, it was a stuffy and boring event, but when I saw him there, my heart jumped. Those eyes! When people asked when I fell in love with Charlie, I always say, the moment we first spoke to one another, and I don't think I'm exaggerating! I knew that night that my life had just been turned upside down. We got engaged on a cloudy day in July. We always take our dogs to a big pond with a dock surrounded by mountains. We packed a little picnic with champagne and orange juice and headed out — it was our normal Sunday routine. He popped the question right there, and I was so thrilled (and the manicure my mom had treated me to that morning made a lot more sense!).
Wedding Dress: My wedding dress wasn't the first dress I bought! I bought another dress but realized that the look was more bohemian that I had wanted–I was in the gym every day and wanted something more form fitting! When I went back to the bridal boutique, they happened to be having a Tulle New York trunk show that day. When I saw my dress, I just knew that it was the perfect combination of romantic and sexy–The sheer one-shoulder and low back with hand beading was like nothing I'd seen before! On my wedding day, it fit me like a glove, and I couldn't have been happier.
Hair and Make up: I wanted my hair to be dramatic, yet romantic with lots of volume. For makeup, I wanted to look like myself, but just amplified–a natural smoky eye with natural lips and lots of lashes. My hair and makeup artist really fulfilled my dream. I know it's cliché, but I really felt more beautiful on my wedding day than ever before in my life.
Bridal Party Styling: My best friend was my maid of honor and only bridesmaid. Her bouquet was just a smaller version of mine. I saw her dress online and was so happy when it looked just as good on her in person–we bought it without even considering another style! The bright coral was festive and the cut was flattering and romantic, yet flowy enough for a beach wedding.
Groom's Attire: He wore a lightweight khaki-colored suit with a white shirt with light blue accents.
Wedding ceremony.  I walked down the aisle to "The Cape," by Guy Clark–I got goosebumps the second the song began–it's always been a song we listen to together and it suited our ceremony perfectly. The ceremony had simple flower vases marking the aisles and a bamboo ceremony structure with gorgeous, lush flower arrangements on each corner. Our readings were "On Love" and "On Marriage" by Kahlil Gibran made by my great friend, Lisa and my husband's cousin, Hillary.
Wedding guest book and seating chart. The wedding guest book was a colorful photo book featuring Mexican coastal architecture.
Wedding reception details: I found the pink, orange, and coral ikat fabric in an upholstery store and knew it was perfect for our runners. The runners accentuated the rich bamboo tables, and didn't hide their beauty. The flowers were abundant in gold mercury glass–we had many different heights for the arrangements to give the impression of abundance.
Advice for brides and grooms to be:
I wish I could say not to sweat the small stuff–but paying attention to the little details is what made my wedding day exactly what I had always envisioned.
I think it's good to know what your priorities are and the things that you are willing to compromise on from the beginning!
Definitely prioritize! We had amazing food, but definitely didn't choose the most expensive options, and the bar was great, but we opted out of top-tier alcohol. I will never regret splurging on my hair and makeup–by far the best decision I made!
Wedding Vendors: