Gold, Black & White Wedding Elegance ♥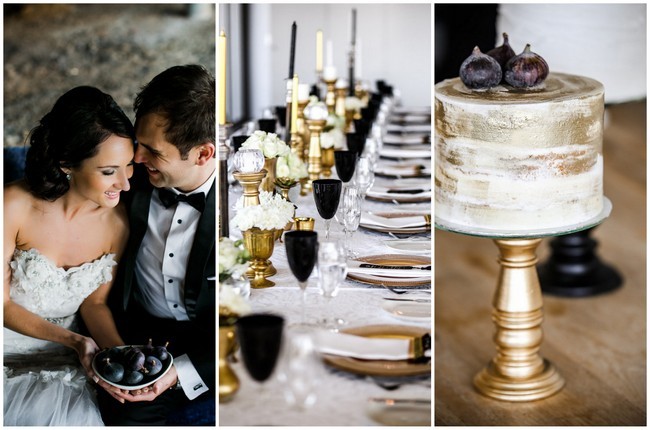 Wian and Jonice's classically elegant gold, black and white wedding was held at Landtscap, during autumn. The couple wanted to keep everything sophisticated, modern and elegant. They turned to wedding stylist, Anneke from Anna H, who worked with  N Concepts and design to design a chic celebration in a tasteful palette of rich textures, including white, black and gold. Photographer,  Nikki Meyer, was by the couple's side, capturing the details and beautiful memories shared throughout the celebration.
The reception featured two long, banquet style tables, with elegant chandeliers above the tables. They kept the overall aesthetic somewhat minimal. Black champagne glasses and lots of candles on the table in gold and black candle holders were placed amongst white roses. Instead of a guest book, the couple hired a sketch artist, Martinus van Tee ,who sketched the tables of seated guests, and also provided guest sketches during the reception as favors.
Jonice's beautiful mermaid style wedding gown was designed and created by Elizabeth Stockenstrom, who handmade the flower embelishements. Jonice, who is a makeup artist and hair stylist herself, left her makeup and hair in the hands of Sebastine Pepler
We love how Jonice played a recording of her vows just before walking down the aisle, surprising her groom and all their guests.
"We both have an eye for detail," shares Jonice. "We wanted an intimate wedding with lots of meaningful detail. We designed a personal crest which we used on our invitations. The gifts for our guests were caricature drawings by a sketch artist.  Our dessert was on a bookshelf full of dainty desserts and we also had a cheese table for a midnight snack. We must add that Anneke from Anna H. styling was amazing from the start  – she had everything under control and organised!"
Classic Elegant Gold Black White Wedding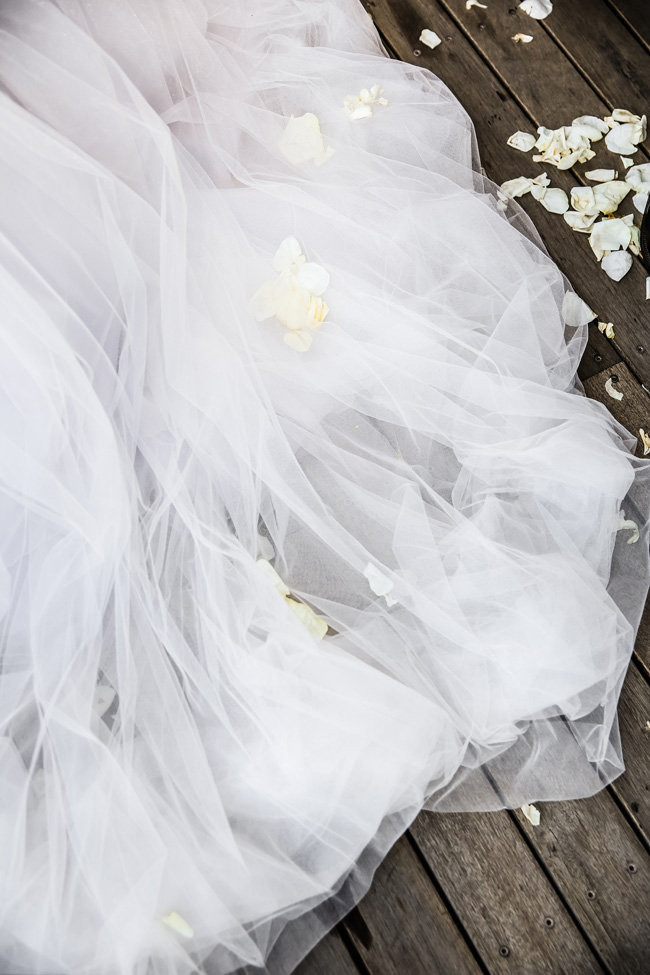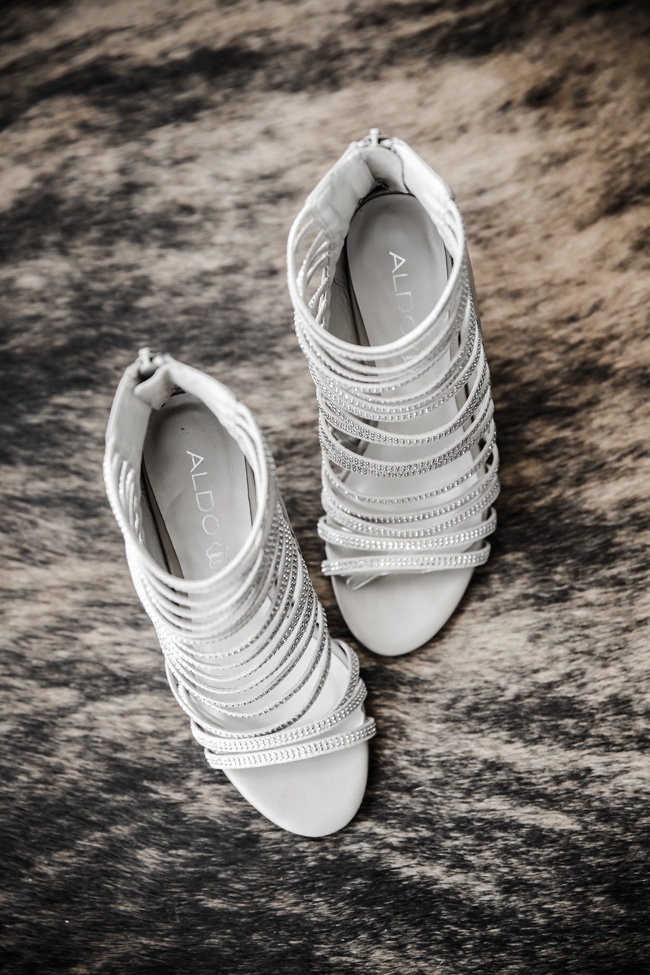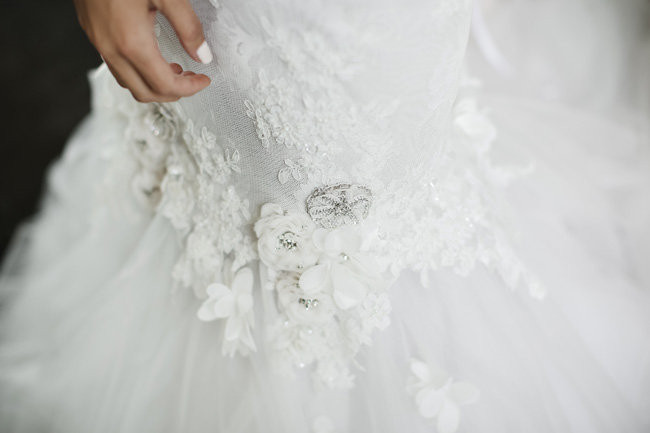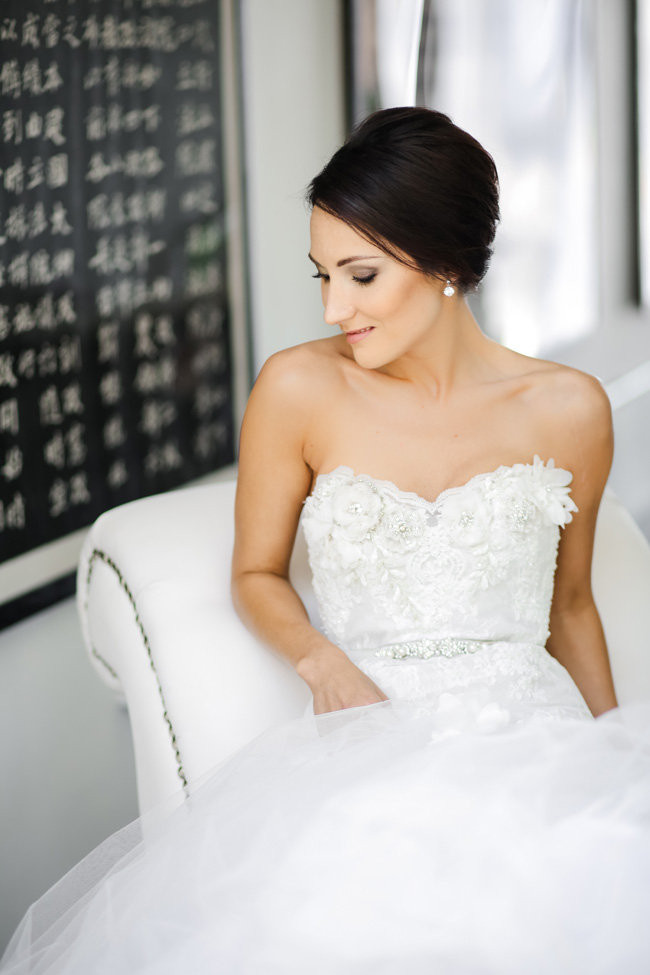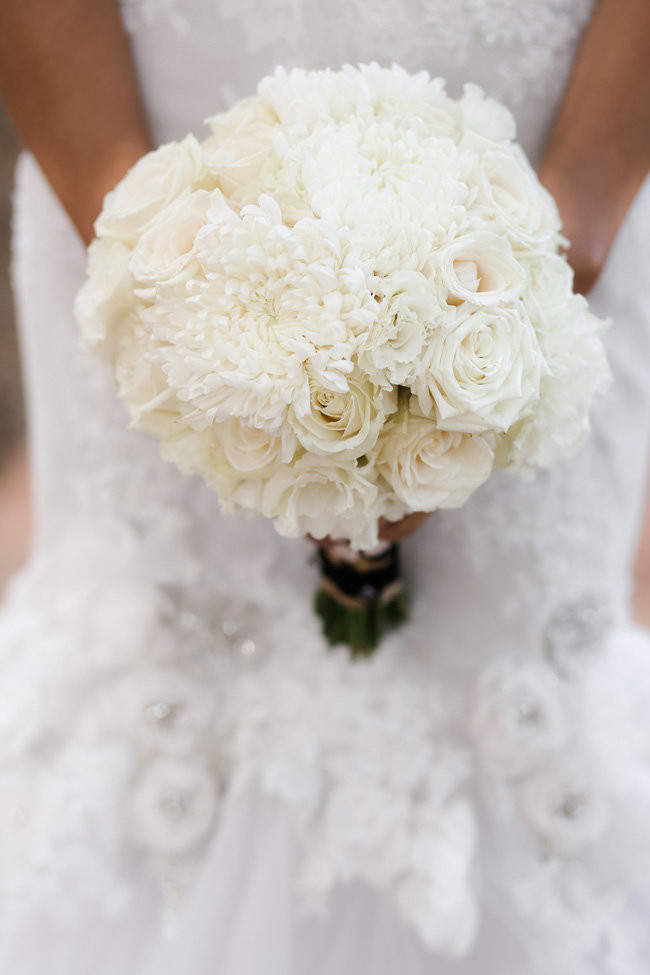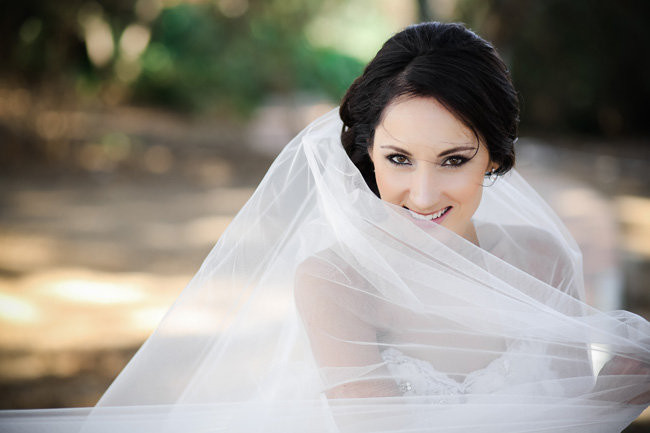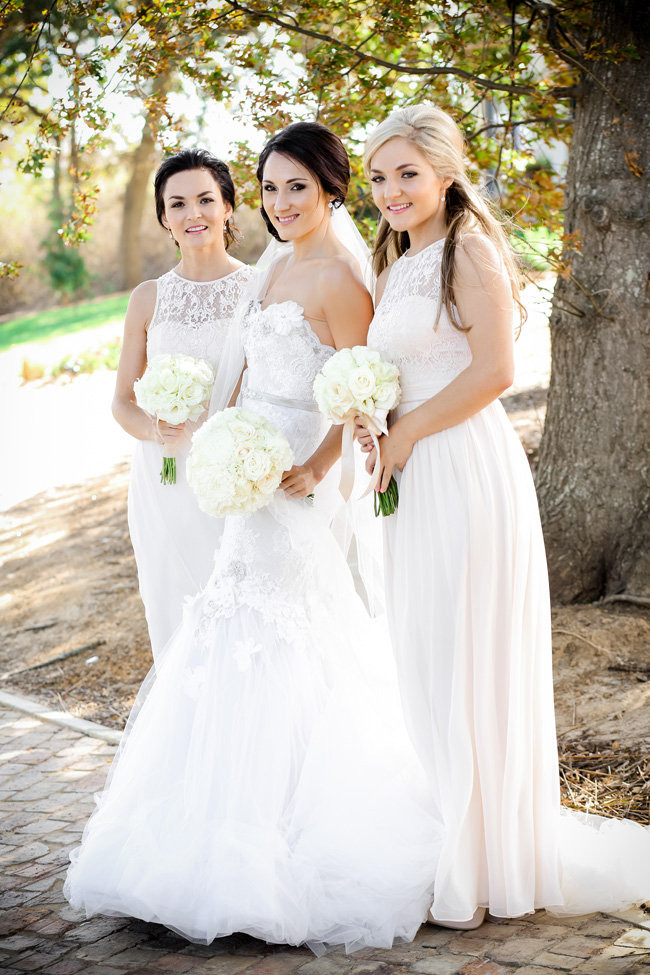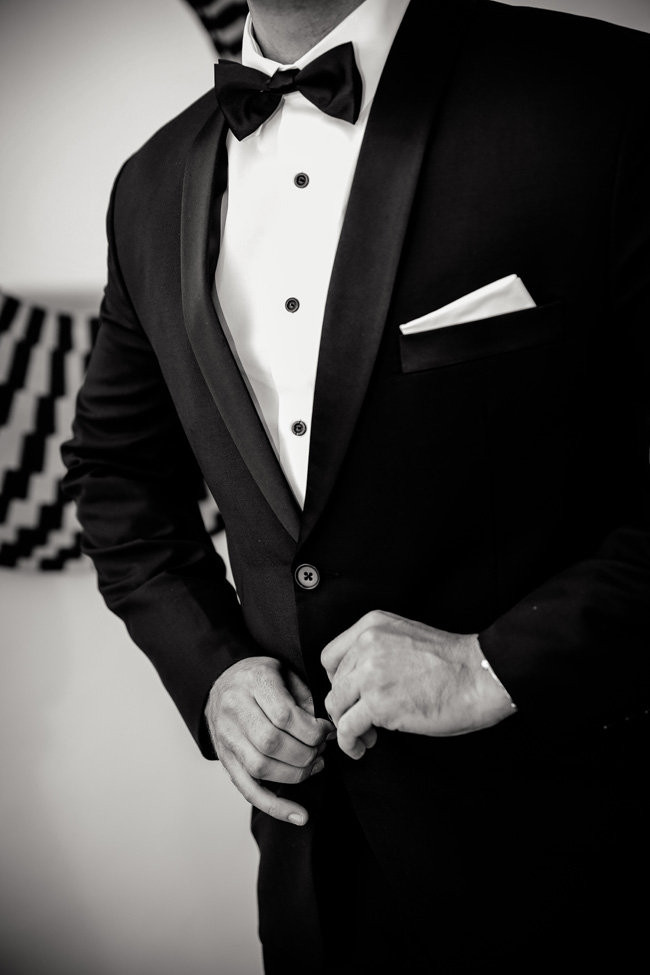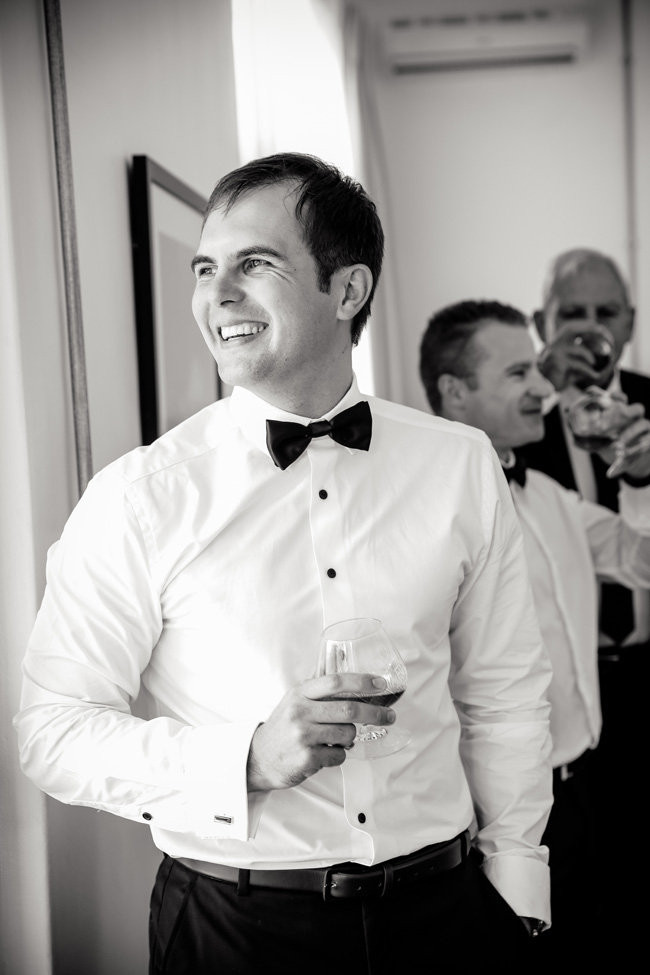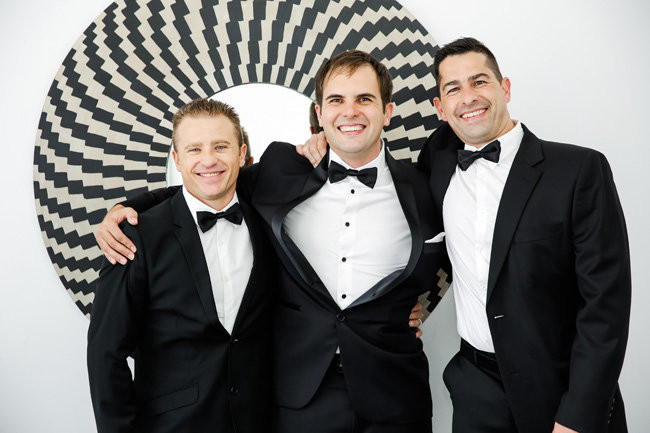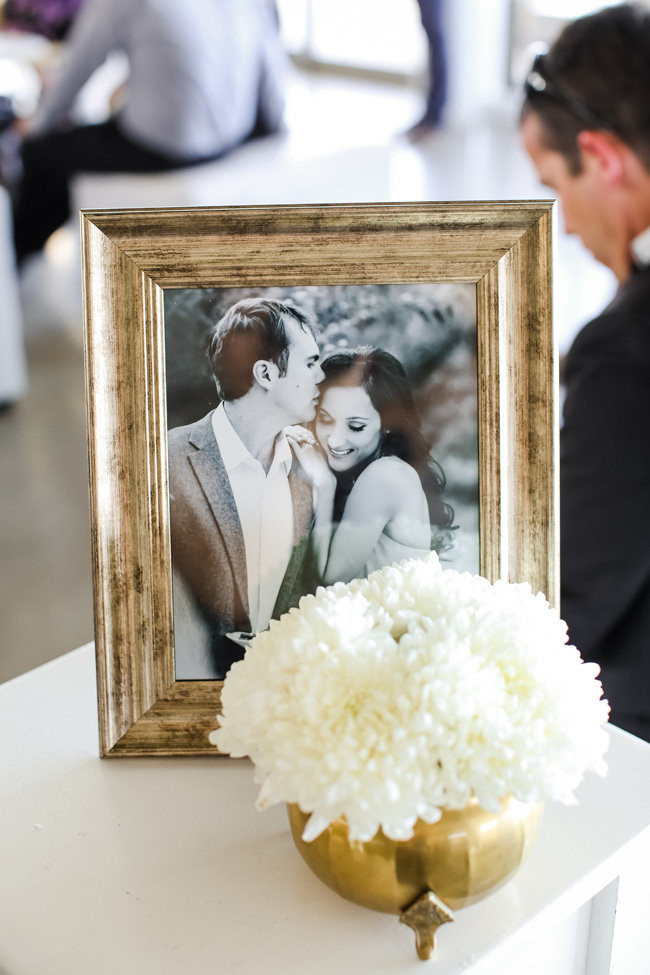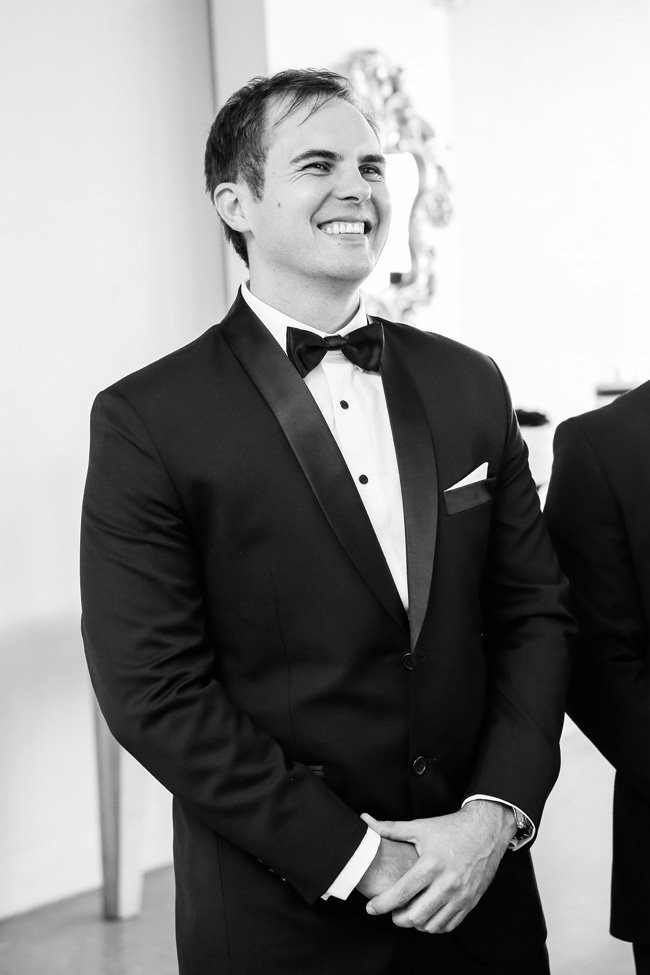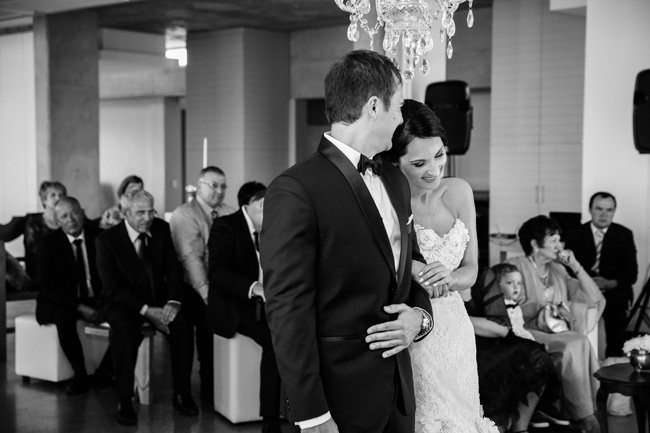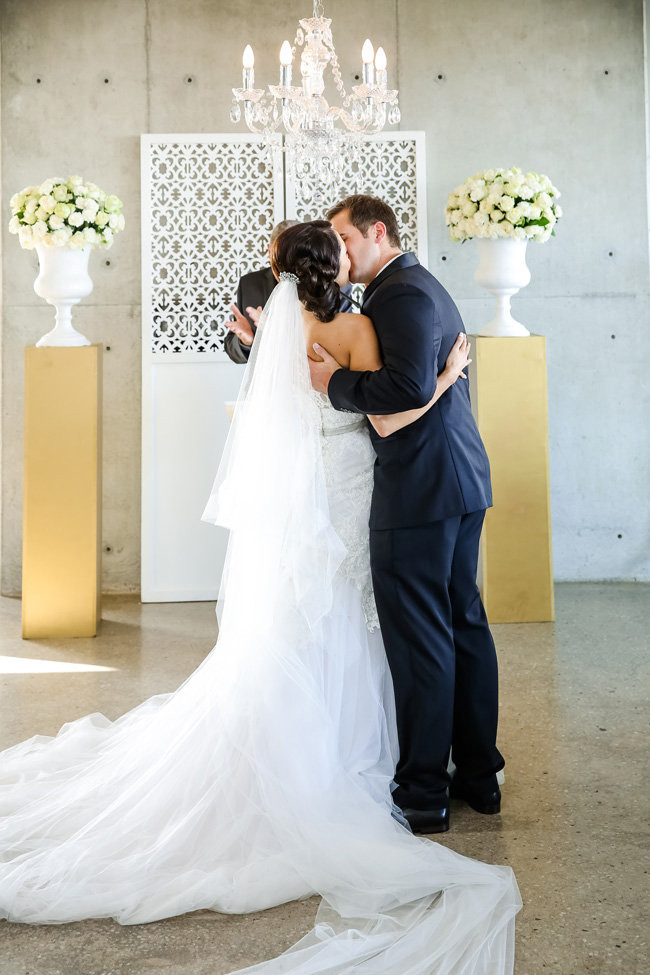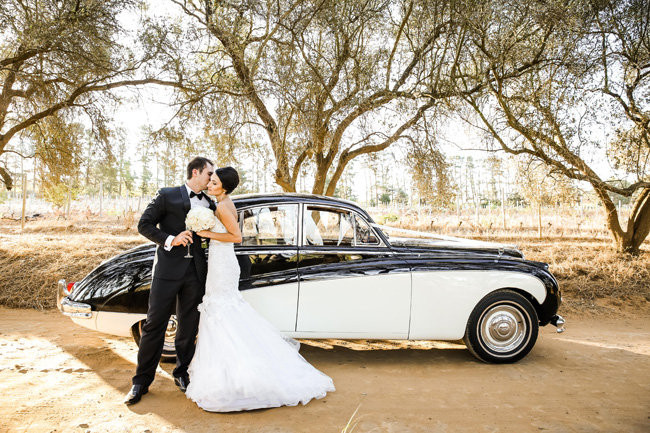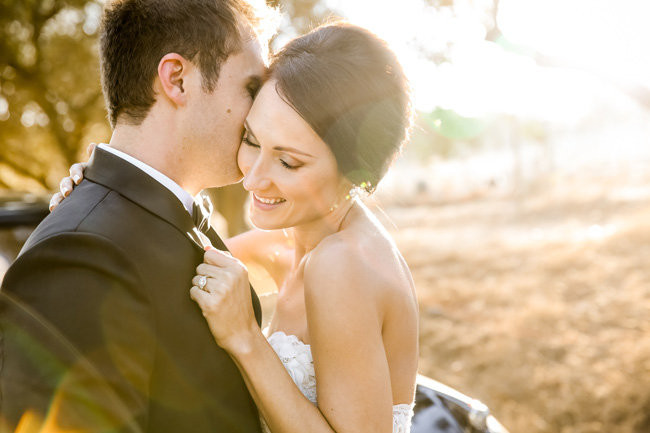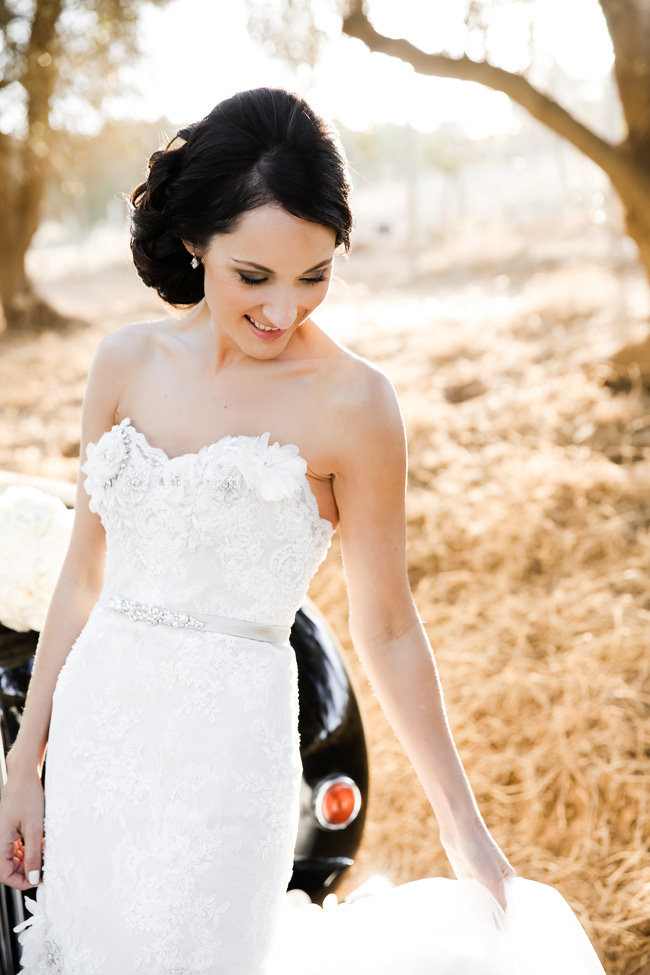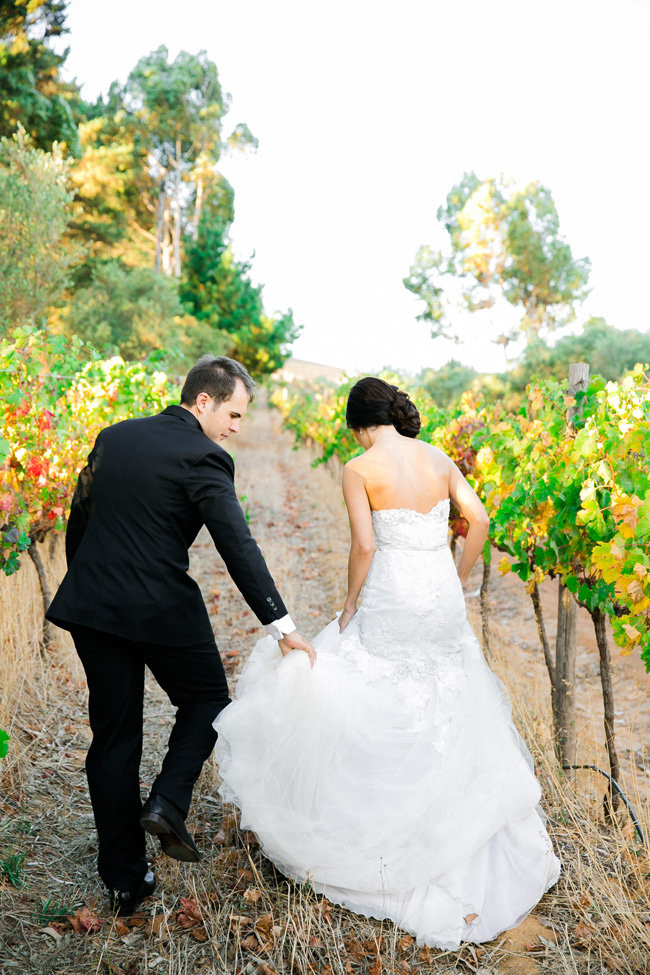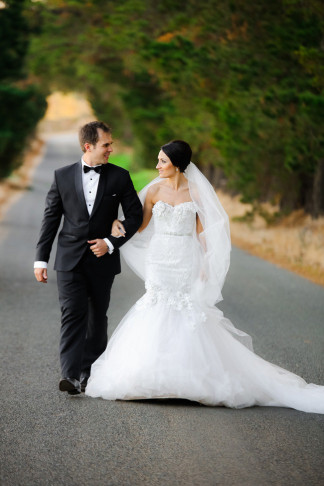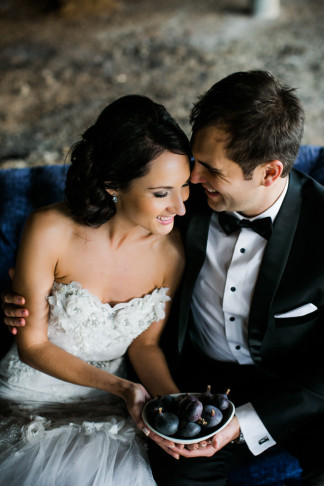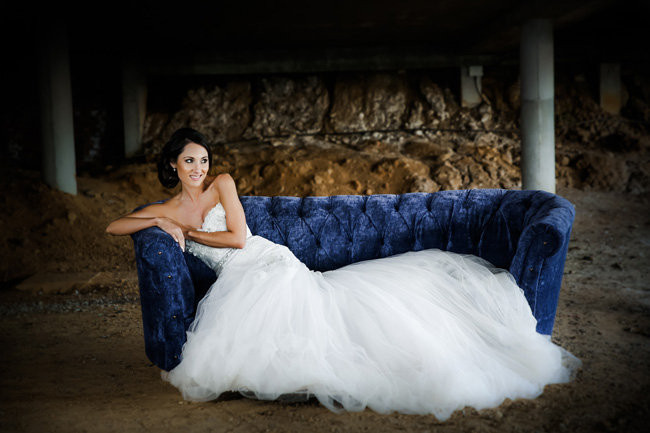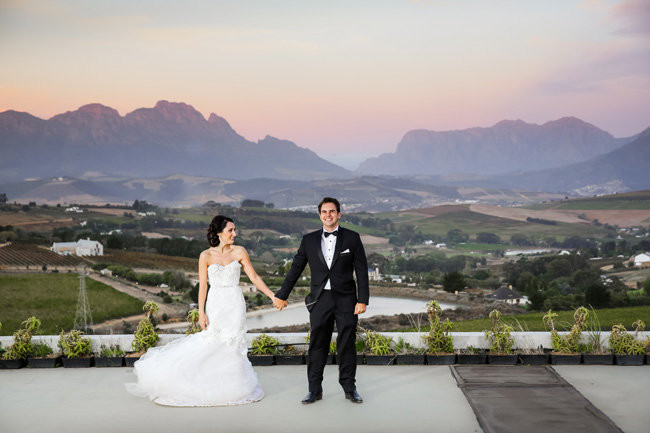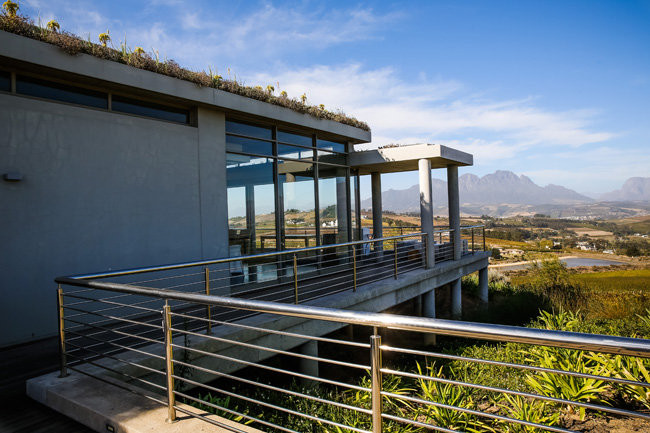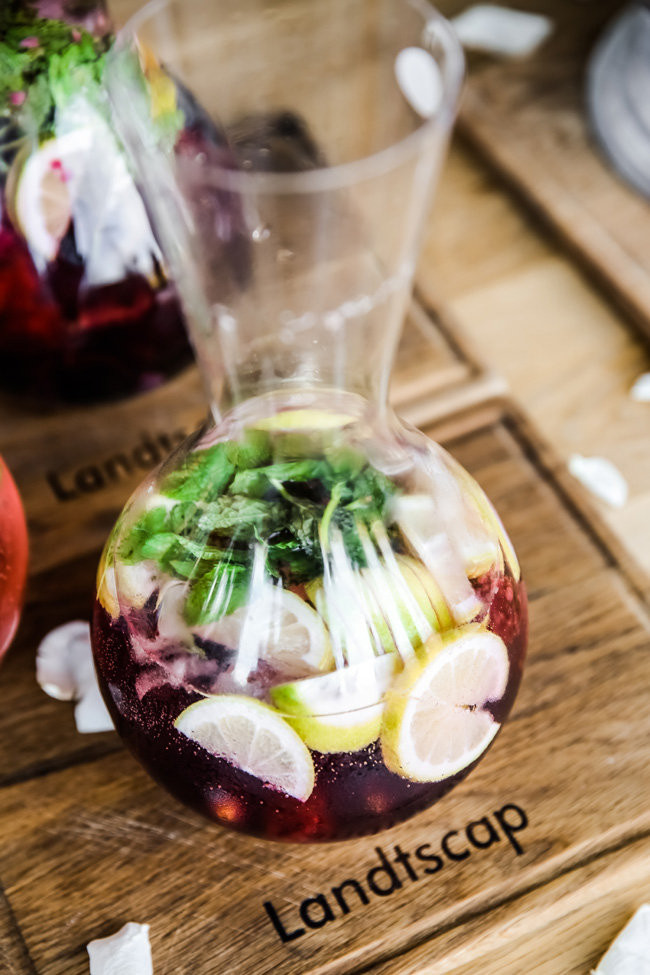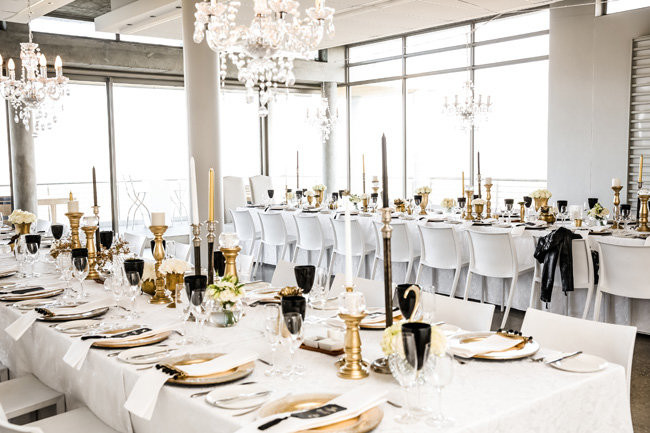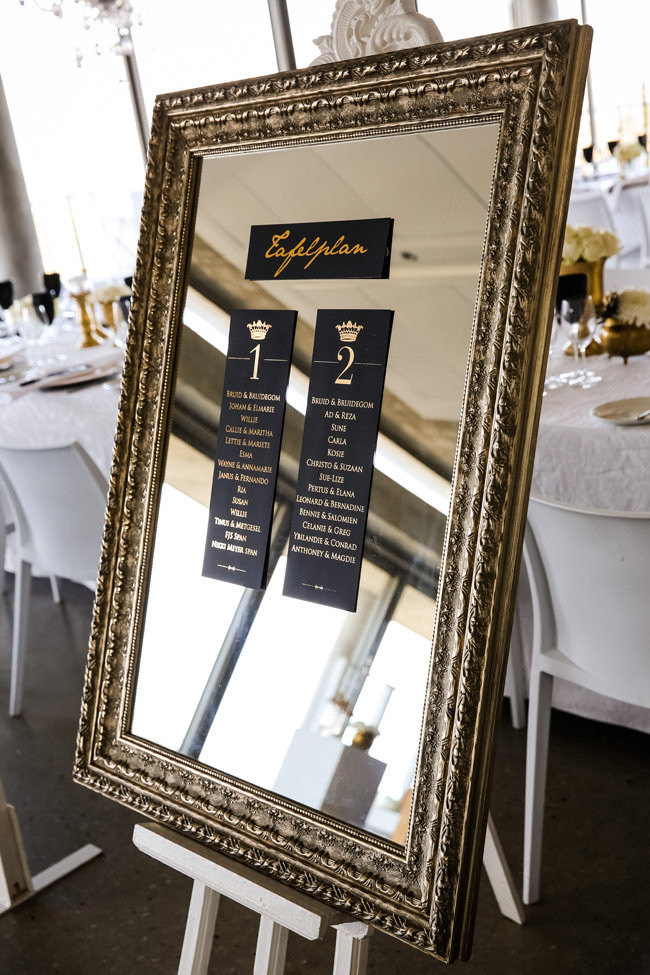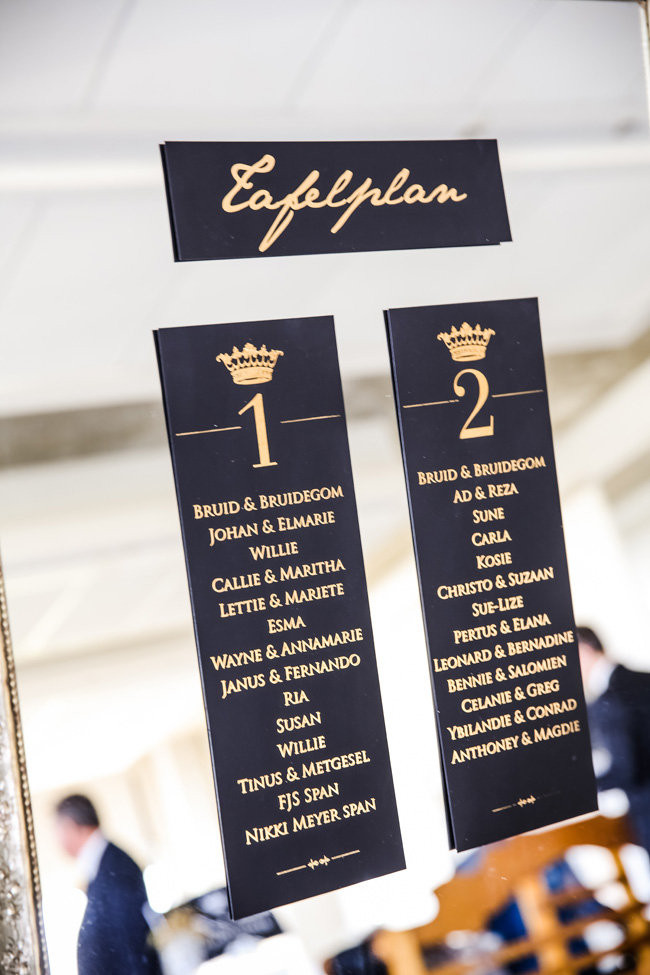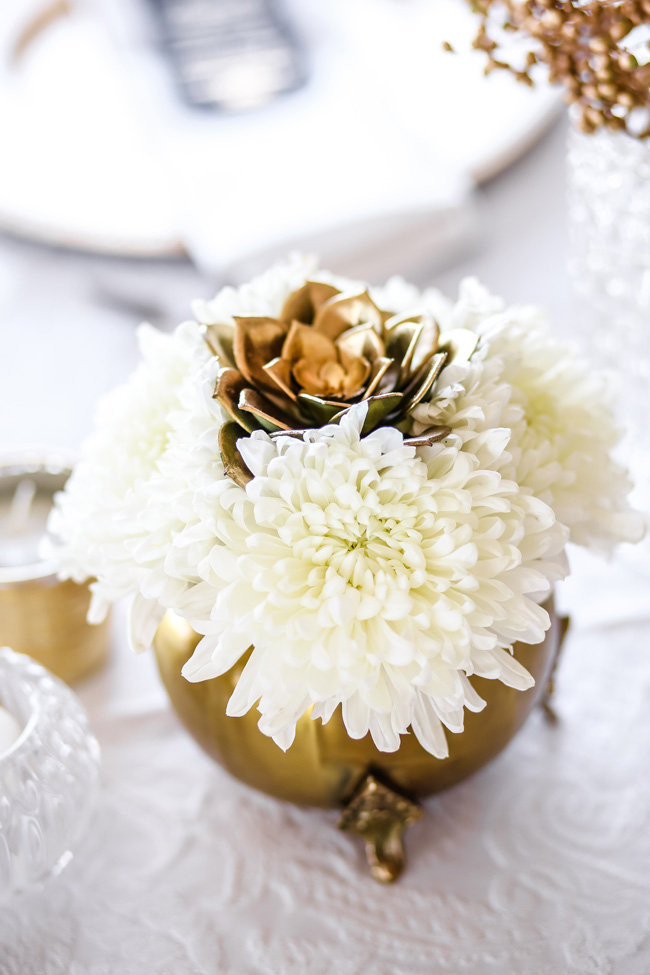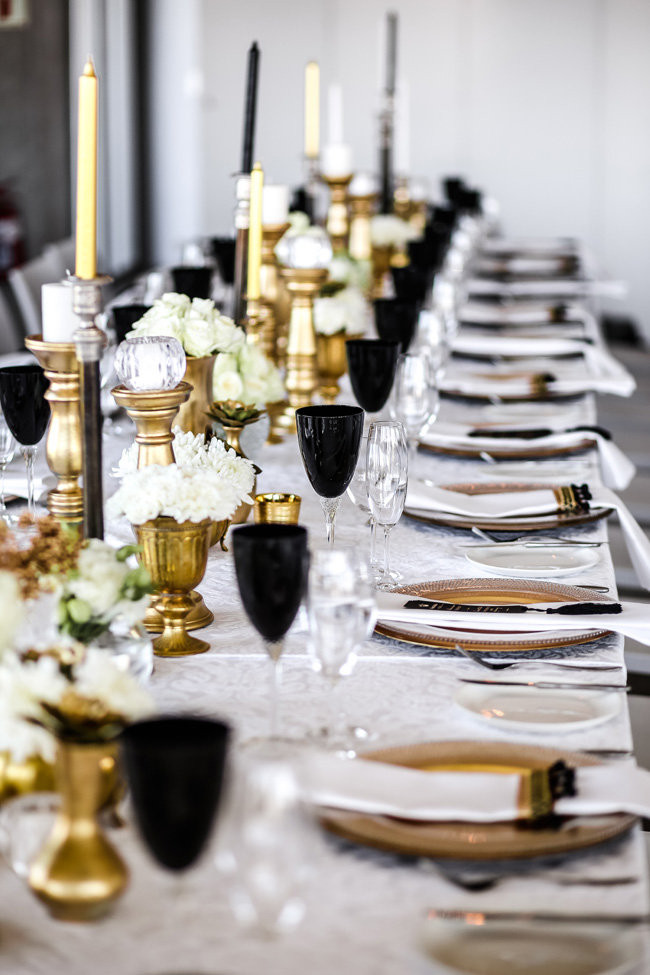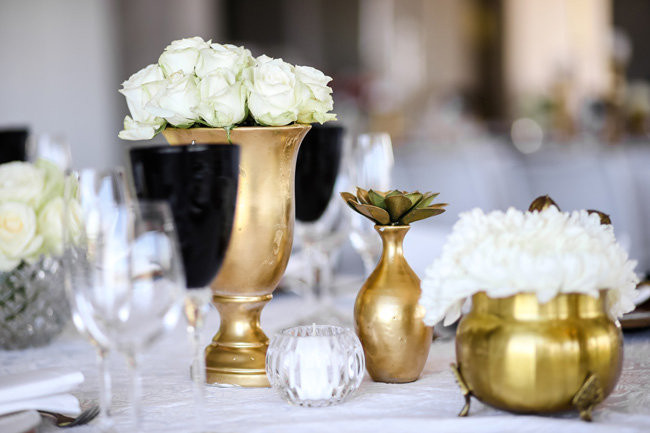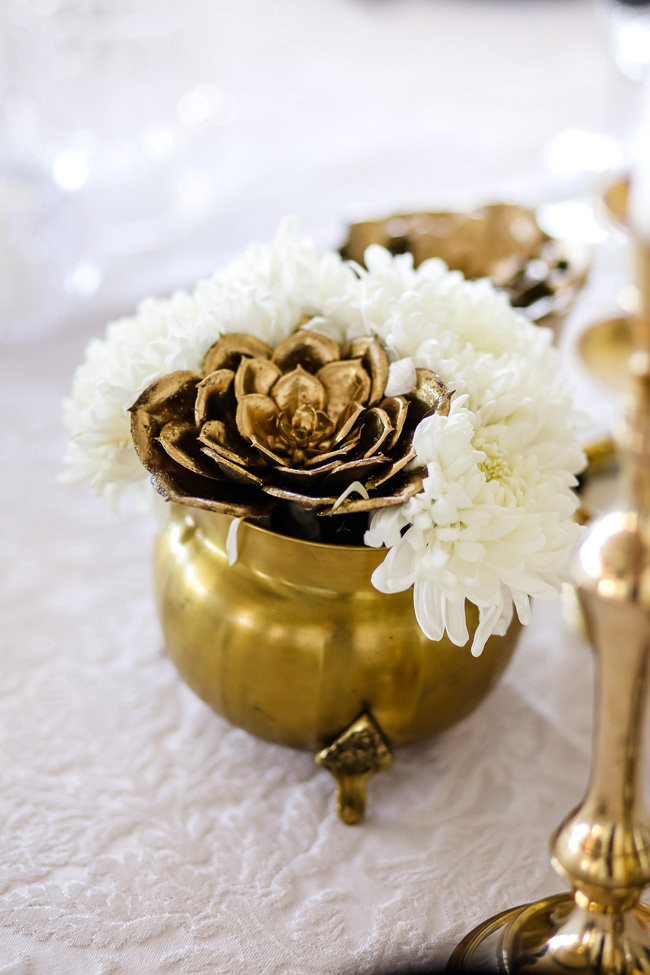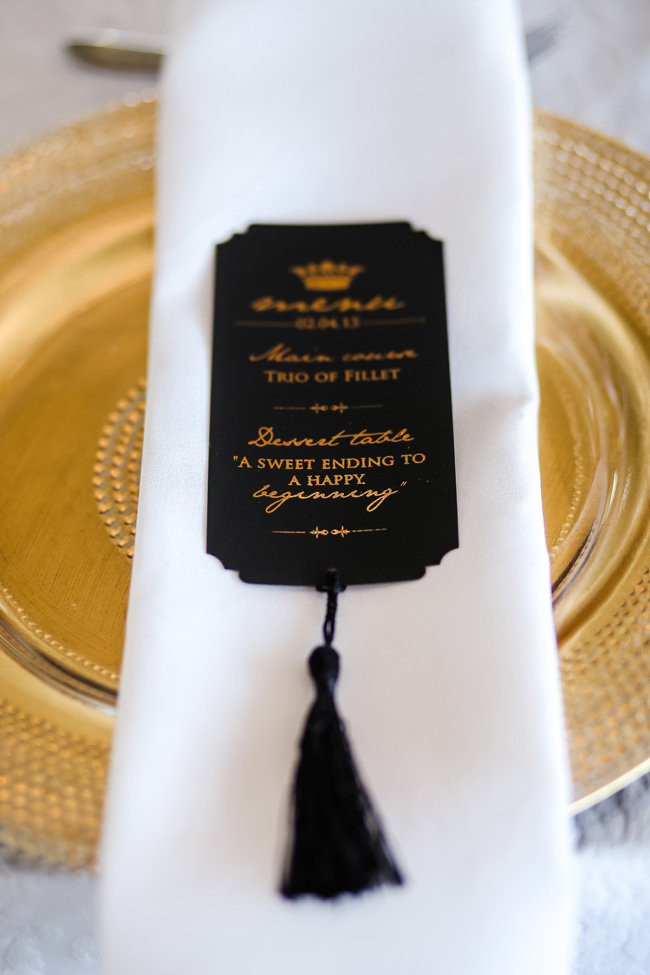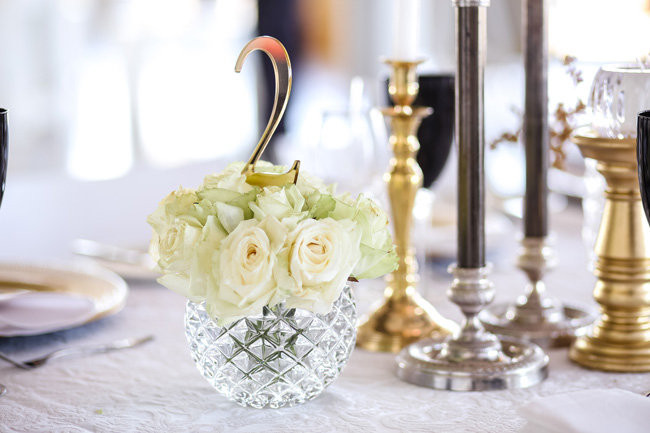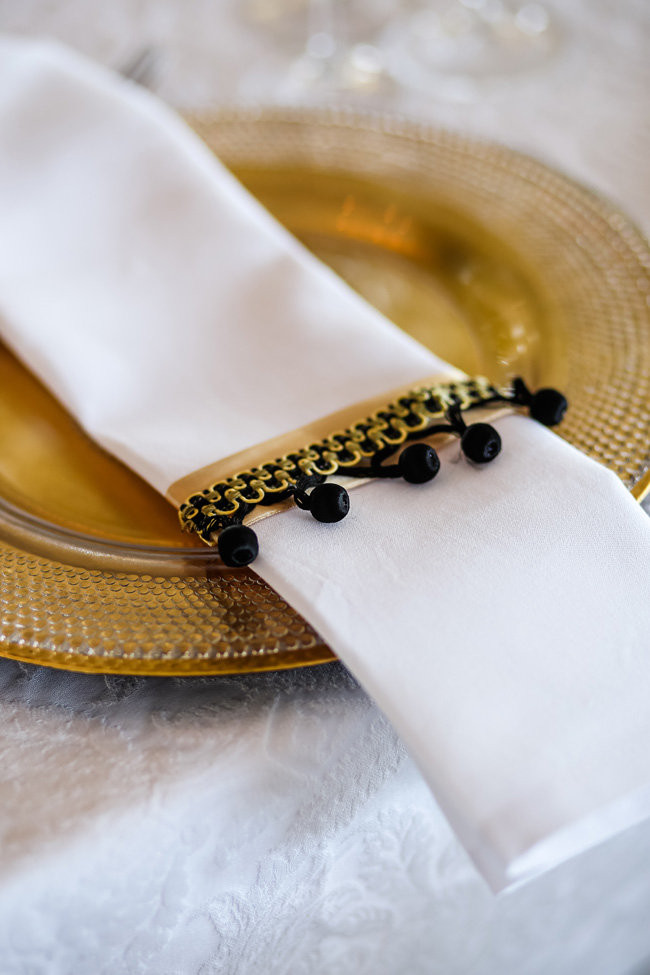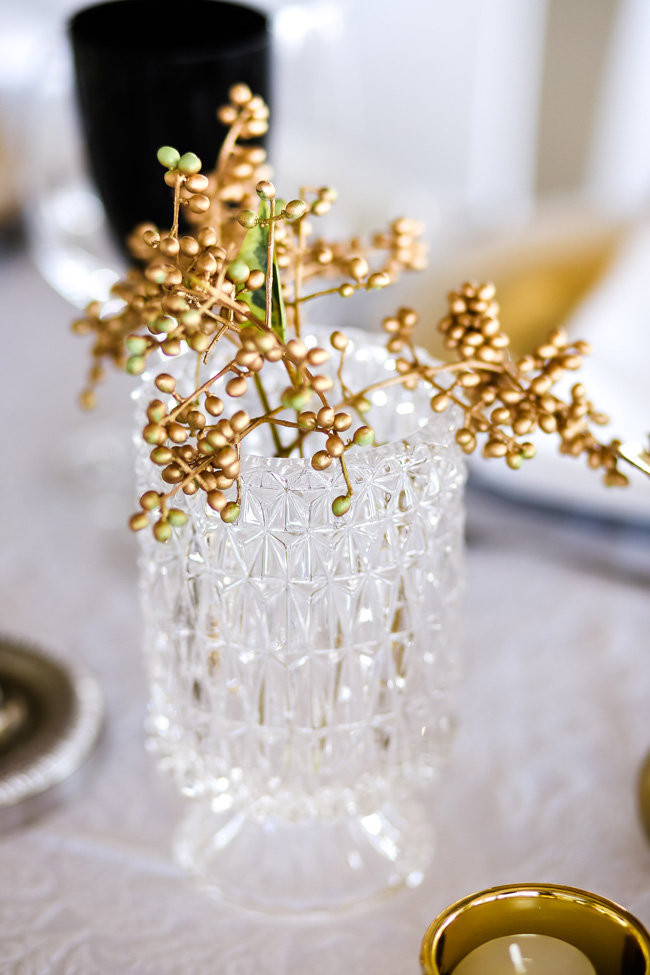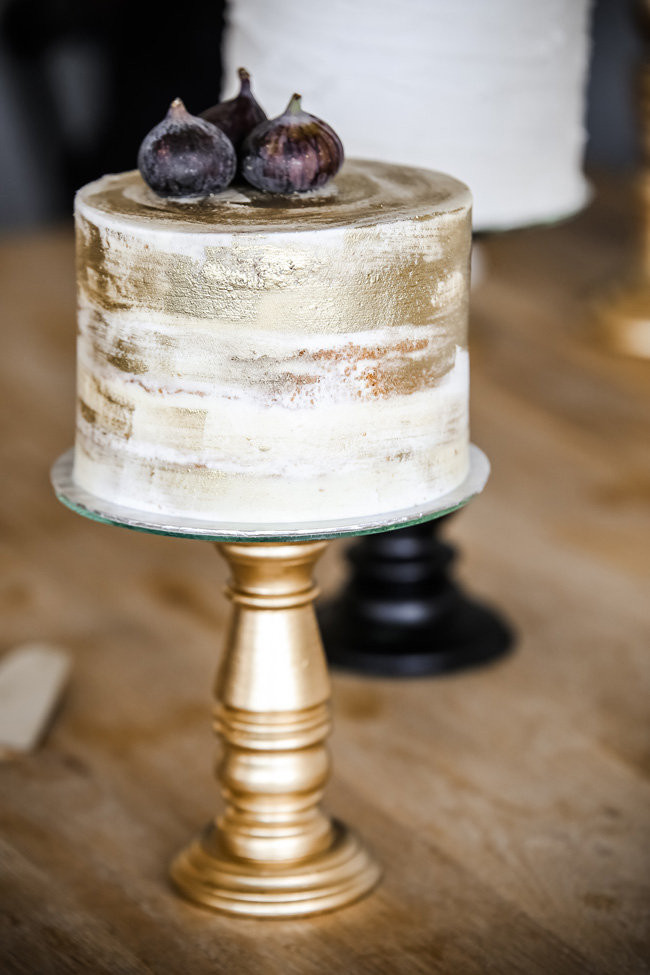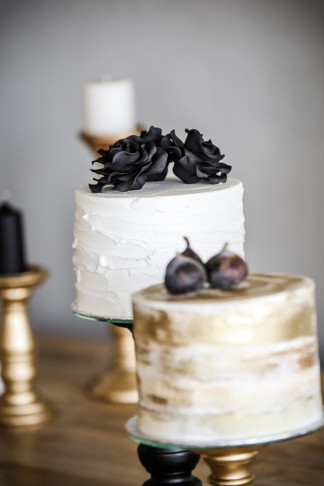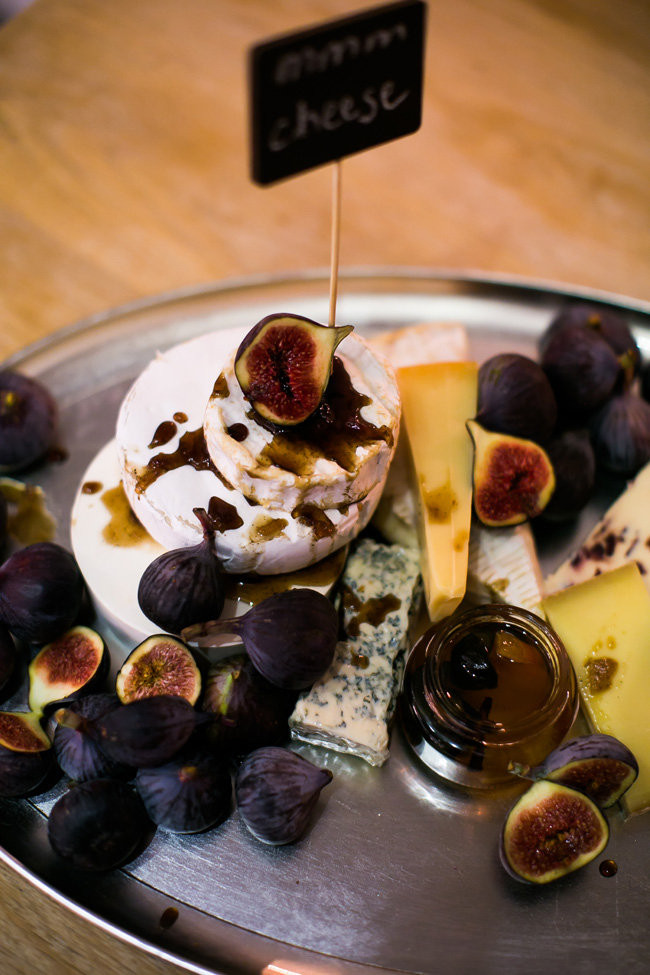 Classic Elegant Gold Black White Wedding
Love Story: We first met when a mutual friend who asked me to arrange a blind date for Wian with one of my other friends. I obliged, and I arranged a dinner for the the three of us: Wian, my friend and I. However, an hour before the dinner she phoned and said that she wouldn't be able to make it. So in the end, Wian and I enjoyed the dinner and chatted the night away. It didn't take long for either of us to realise that love happened that night.
A year and a half later, we took the road to Botswana for an adventure. We both like the beauty of nature, the smell of the early morning fresh air and beautiful sunsets. They say to test your love, you have to travel together. It is only then that you will see your partner for who they really are. We had reached the midpoint of our trip, when late one night, on the banks of the Chobe River, under an open sky and full moon, Wian proposed to me.
Wedding Dress:  Elizabeth handmade the flowers for my dress. She made a detailed belt that fit my dress perfectly. I loved the classic detail. It took two months to make the dress. I was amazed by the final gown on the day.
Hair and Make Up: I am a makeup artist and hairstylist myself. I didn't plan my hair and makeup. I left my makeup and hair in the hands of Sebastine Pepler. It was very classic. It complimented my dress perfectly.
Bridal Party Styling: The bridesmaids had cream long dresses with lace at the top. We kept the bouquets simple with white roses.  The bridesmaids had big bows around their bouquets, mine was tied with black lace. The groomsmen had black suits with bow ties and white shirts.
Groom's Attire: His suit was a black tux that was custom made for him. He had a white shirt with black buttons and cufflinks. He looked so charming.
Wedding Ceremony: We wanted the ceremony different and didn't use normal chairs, we used couches and big striped ottomans for the guests to sit on. We had three small detailed wedding cakes and we cut the cake just after we said I do.  Wian made such an impressive speech, firstly he thanked God for the special day, he made the vows to me to always be true and faithful, to always respect, encourage and to be my save haven in tough times, to communicate without fear and be my biggest supporter. My vows to him was to always walk beside him, to always love him and to comfort him in life, to always respect him, to pray for us every night.
Guest Book: We did not have a guestbook. Our sketch artist, Martinus van Tee ,said he will sketch the 2 tables for us in the place of a guestbook.
Wedding Playlist: When we walked into the reception to Something I need from Ben Haenow. We opened the dance floor with a medley by  One Republic (All this time), Matthew Mole (Take Yours , I'll take mine) and an impressive lift from the groom at the end.
Planning Advice:
If things turn out different from what you planned, embrace it.
The best money saving tip is get a good wedding planner.
Less is more.
Enjoy the journey.
Remember the day is about you and your husband, so don't stress about the small things.
♥ ♥ ♥ Wedding Service Providers ♥ ♥ ♥
Venue Landtscap, Stellenbosch // Photographer Nikki Meyer // Wedding Stylist Anneke from Anna H //  Videographer FJS Productions // Dress Elizabeth Stockenstrom // Brides Hair & Make Up Sebastine Pepler // Flowers and Decor N Concepts and design // Cake The Birdcage in Stellenbosch // DJ  Dj Dean // Favors sketch artist Martinus van Tee // Stationery Secret diary and Lezanne's designs // Shoes Aldo // Suits Tidy Tucs Waterfront //  Pastor Dave Basson //  Catering: Two chefs // Bridesmaid Dresses Forever New //