World First – Galia Lahav's Ready-to-Wear: Gala Collection No.1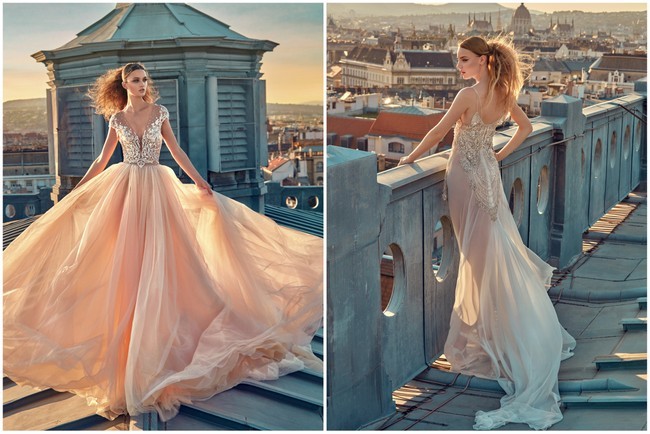 Somebody pinch me! Galia Lahav has released her latest collection, and it's a completely READY TO WEAR line! Yes, that's correct – these jaw-droppingly fantabulous gowns are available to buy pretty much "off the rack" (with a few alterations, of course.) This means that you can now get your besparkled hands on an exquisite, authentic Galia Lahav gown without paying haute couture prices. The "Gala collection No. 1" features ready to wear gowns so over-the-top fabulous that we seriously thought there might be a mistake! What an awesome time to be a bride, ladies.
The collection is embellished to the hilt with crystal beading and embroidery. The romantic layers of silk chiffon, and the palette of cream, soft blush and nude make us swoon. Oh Galia, how we adore you!
Galia Lahav Ready-to-Wear: Gala Collection No.1 
The new luxury prêt-à-porter bridal collection created by Galia Lahav's fashion house is designed especially for today's modern bride who craves a dress which is trendy and up-to-date, according to the latest fashions. Gala was created to cater to brides who prefer dresses which are soft, subtle and chic. Lightweight, delicate, and "balletic" silks are paired with the house's renowned trademarked hand-made embroideries, using special techniques developed by Galia. As Galia's haute couture dresses are known for being extravagant, Gala is launched for brides who are inclined to dresses that are graceful, fashionable, and current.
Galia Lahav Ready-to-Wear: Gala Collection No.1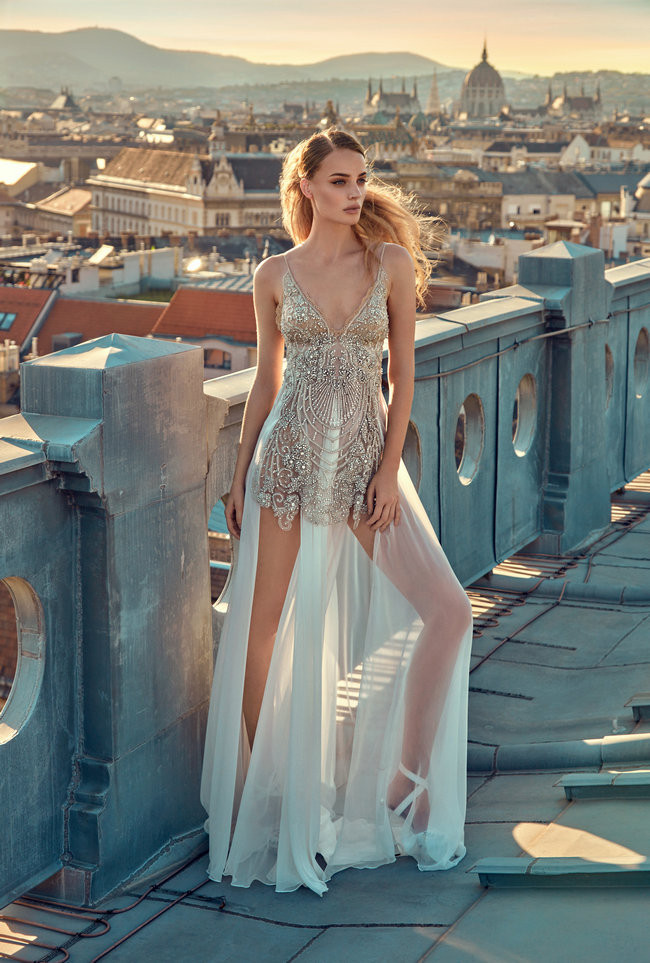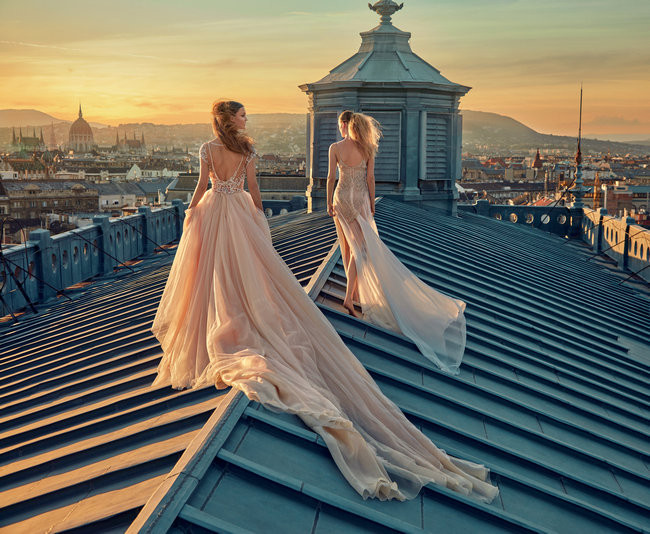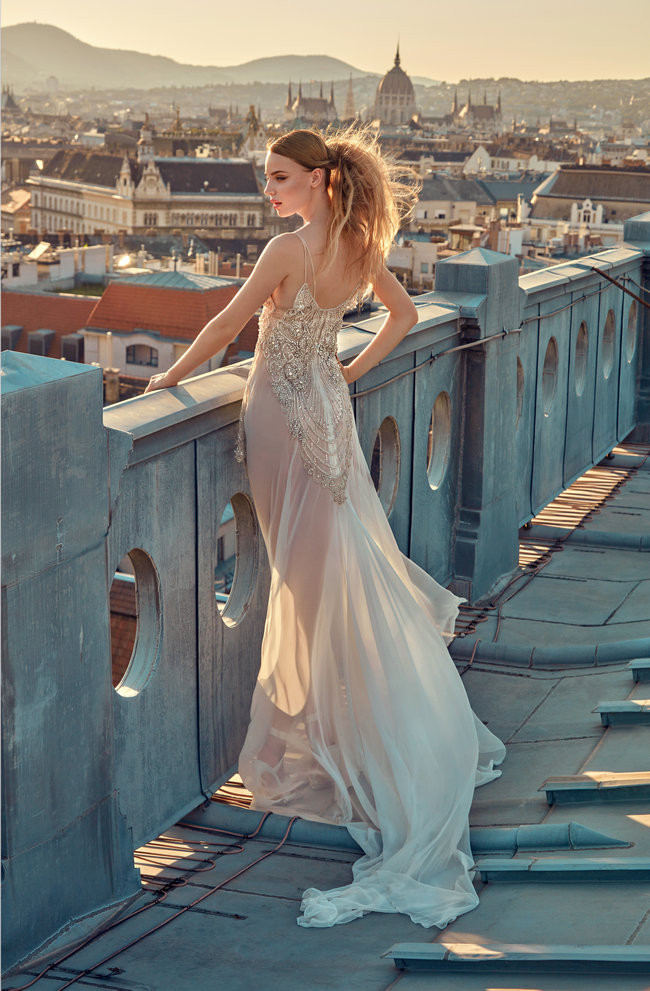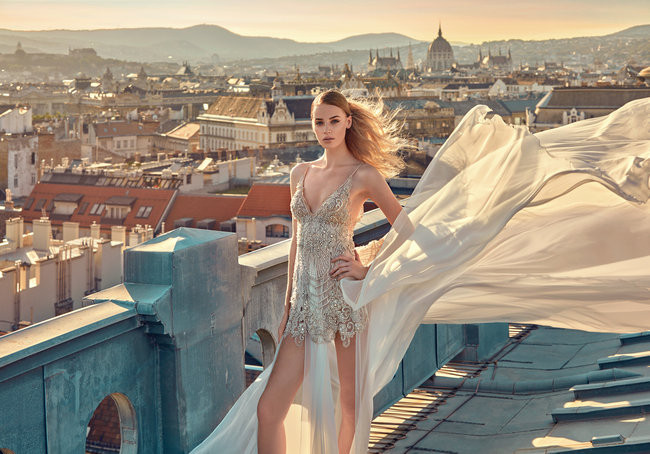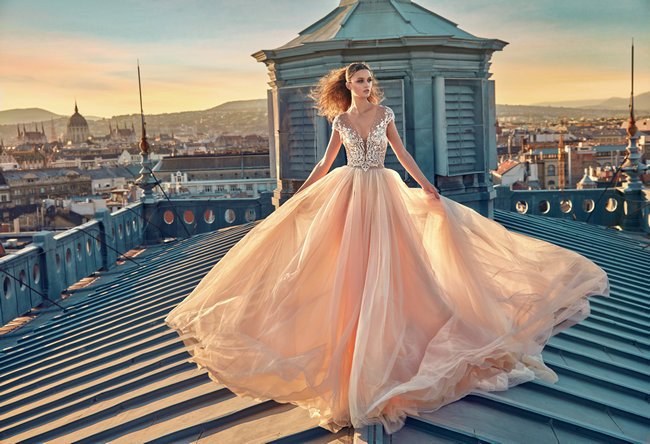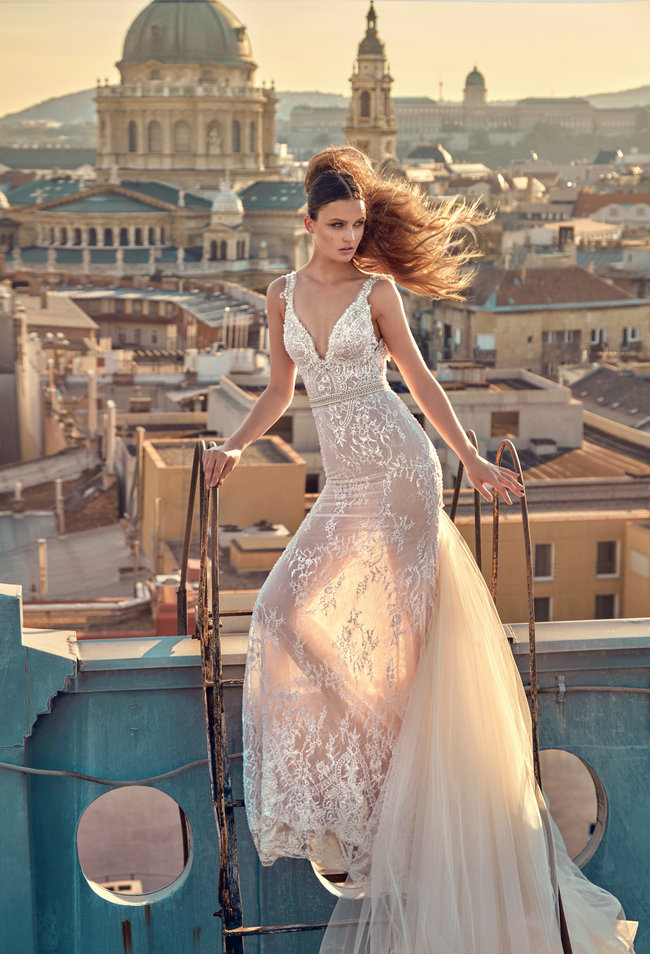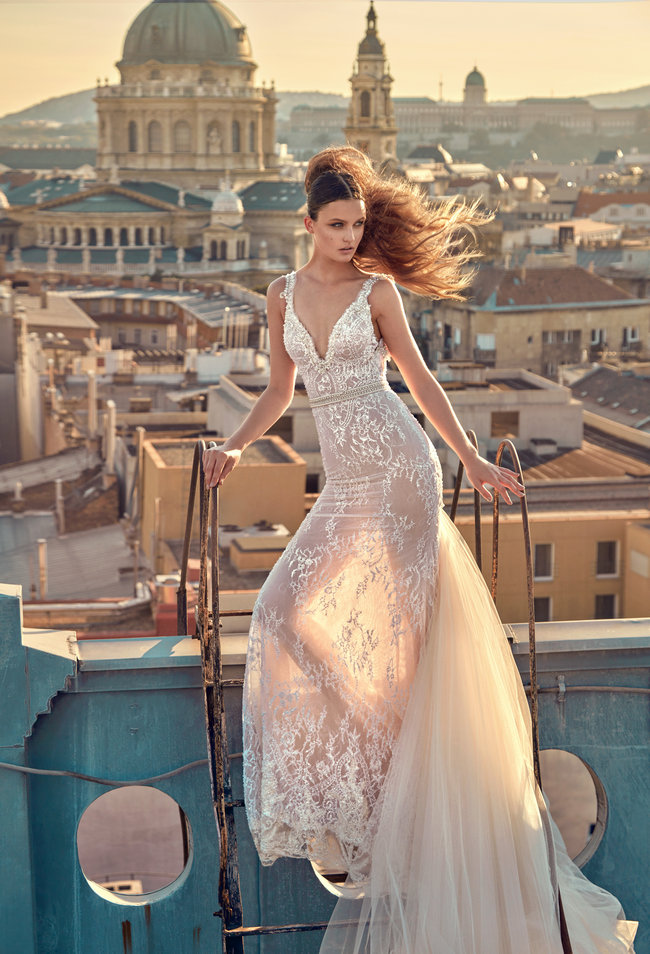 (Read our exclusive interview with the amazing Galia Lahav )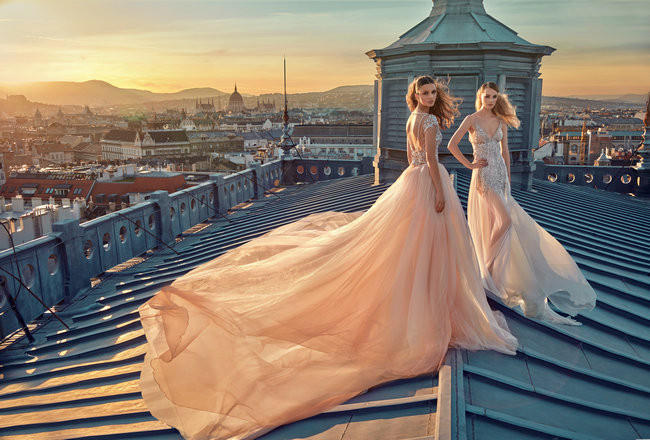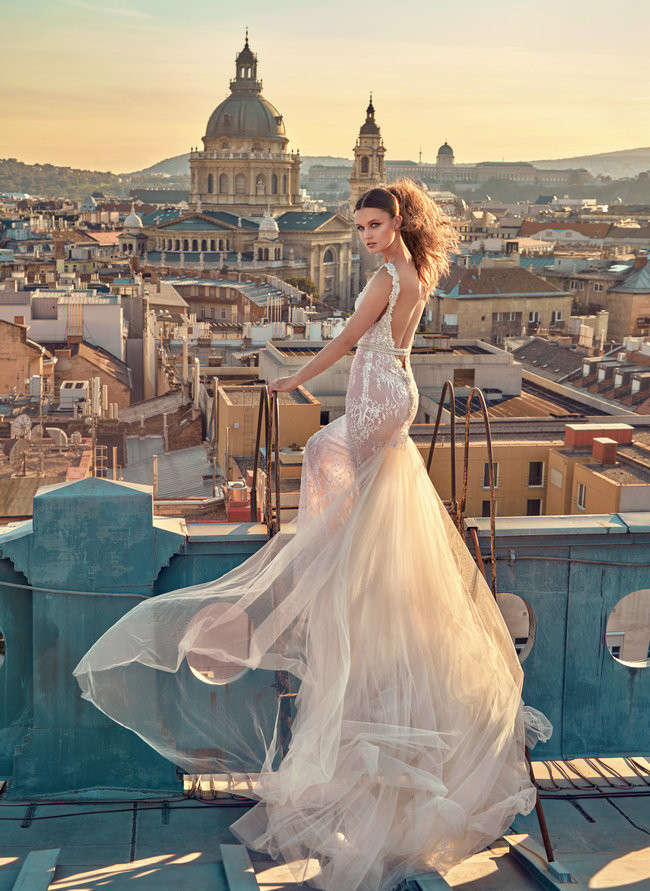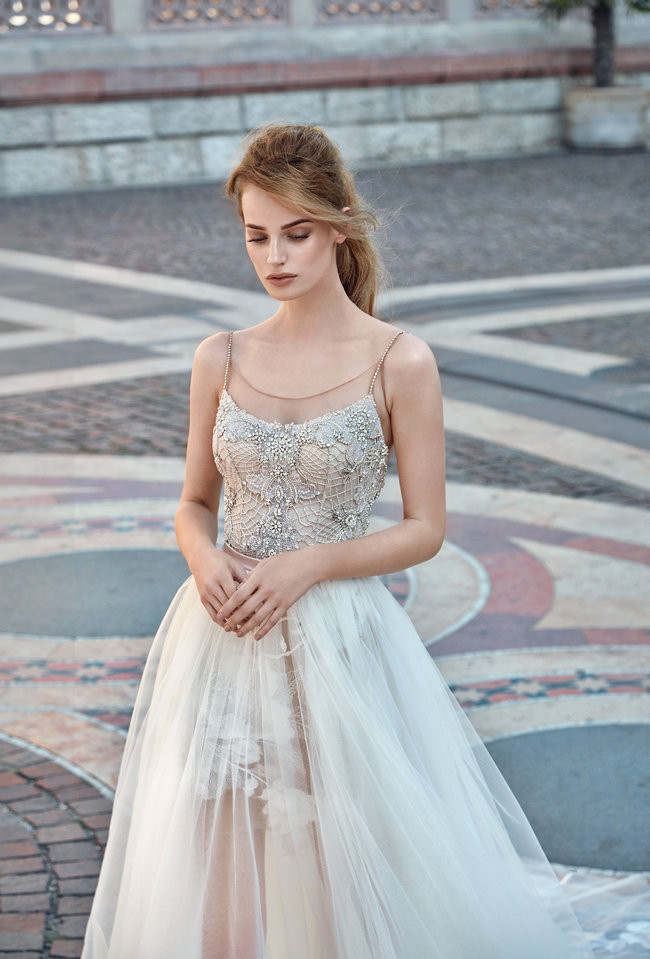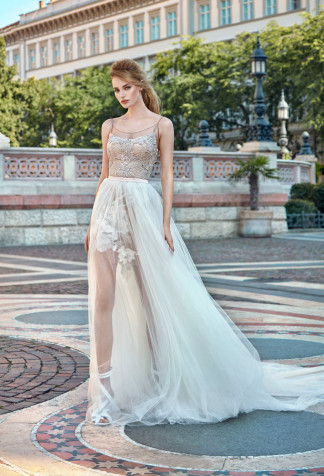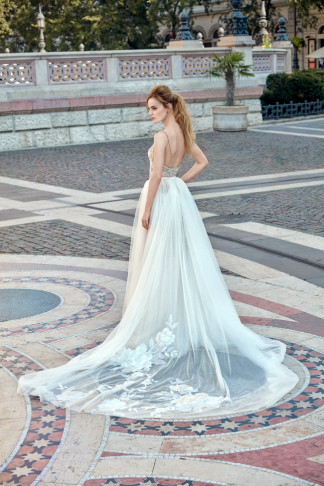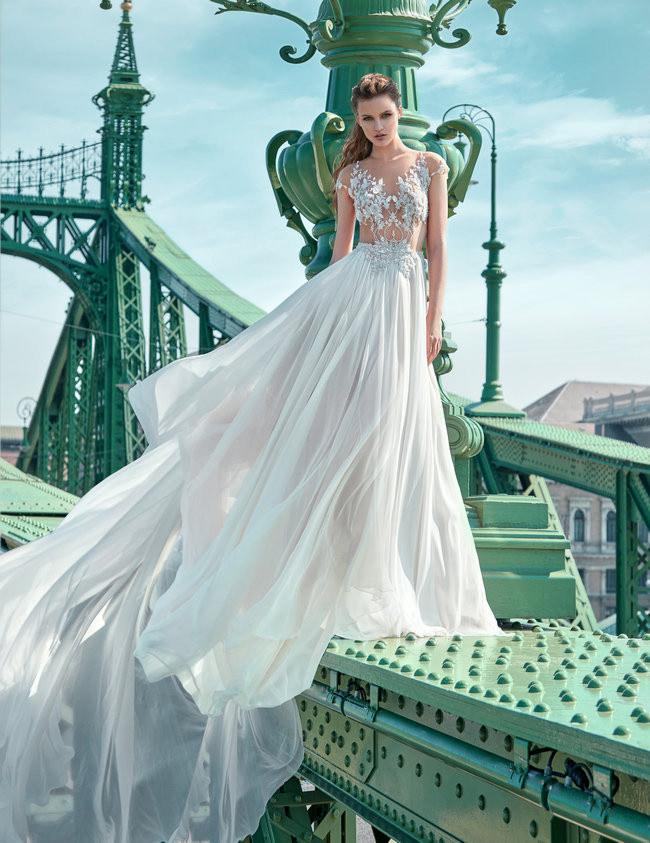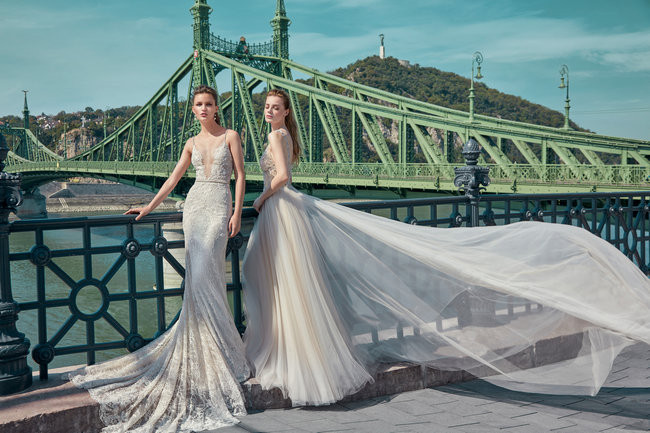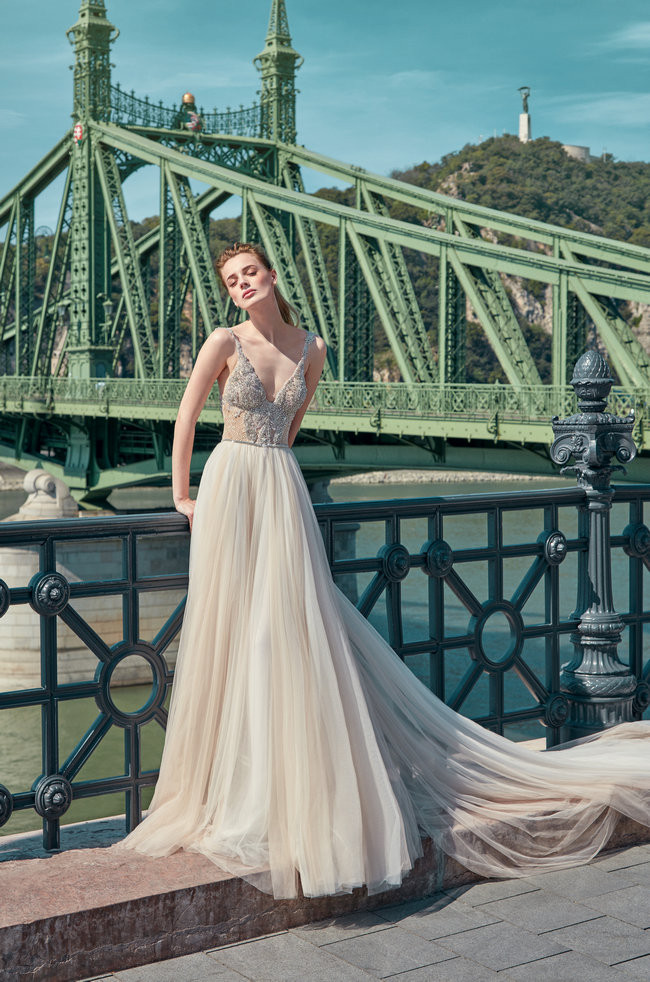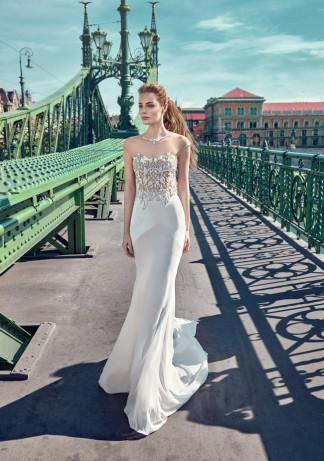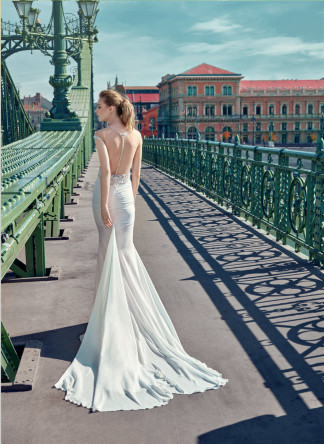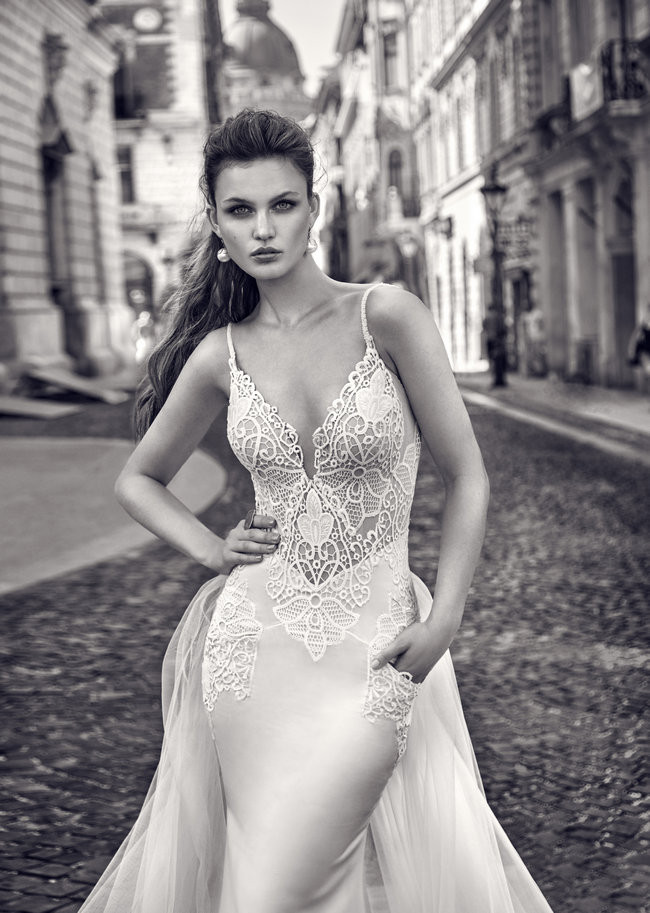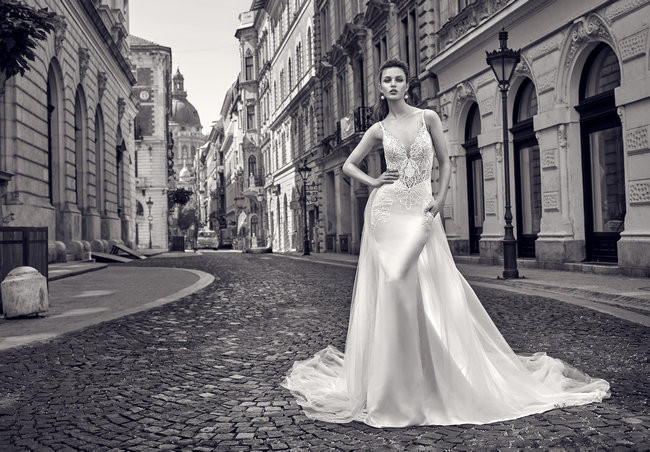 (If you missed it, check out the  Fairy Tale Wedding Dresses in Galia Lahav's Les Rêves Bohémiens collection. )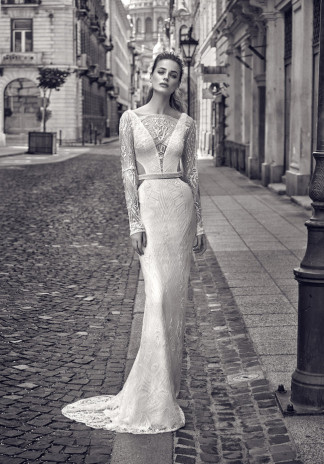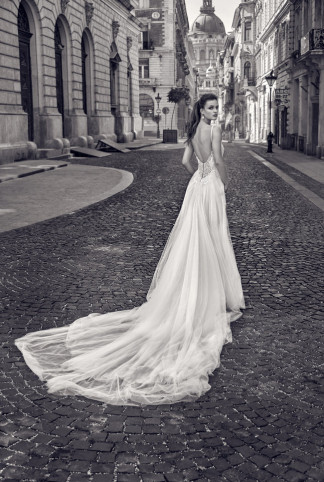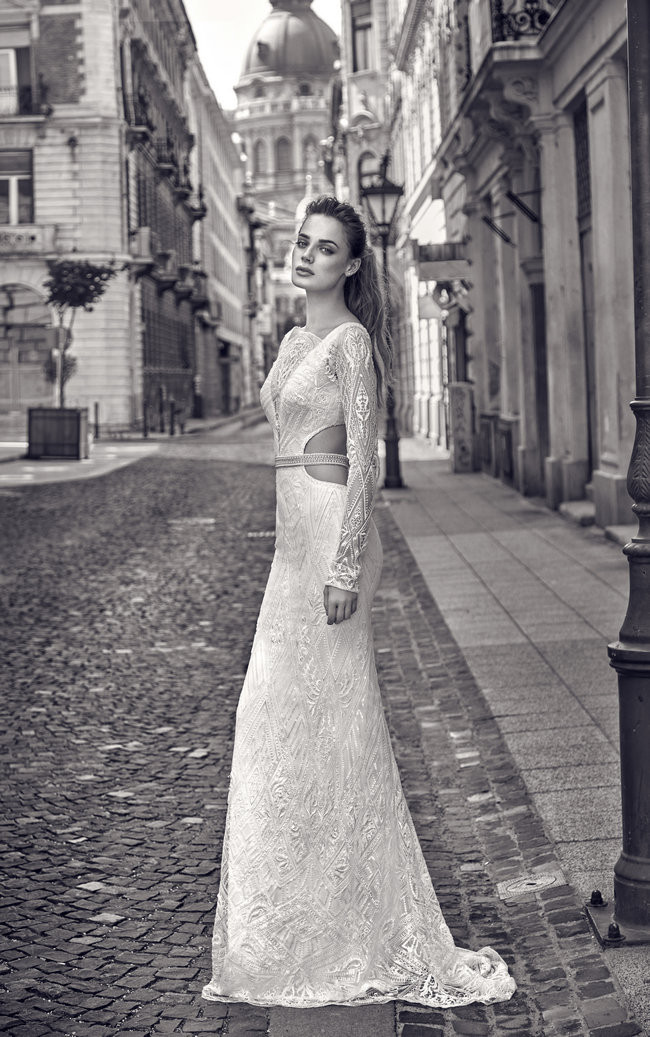 See exclusive images of Galia Lahav's Tales of the Jazz Age gowns at the Launch Party at Kinsley James here.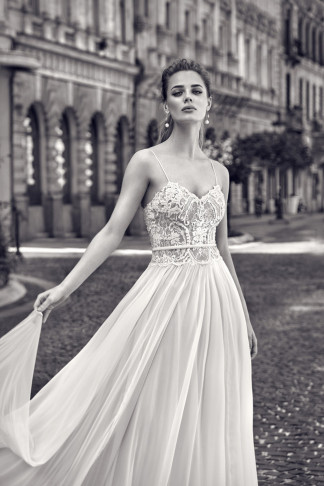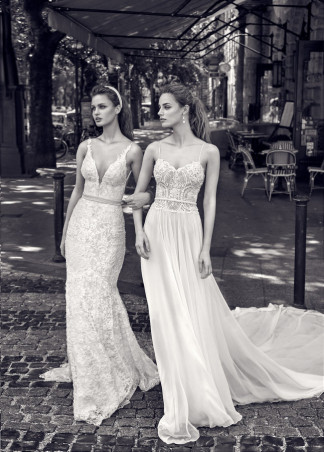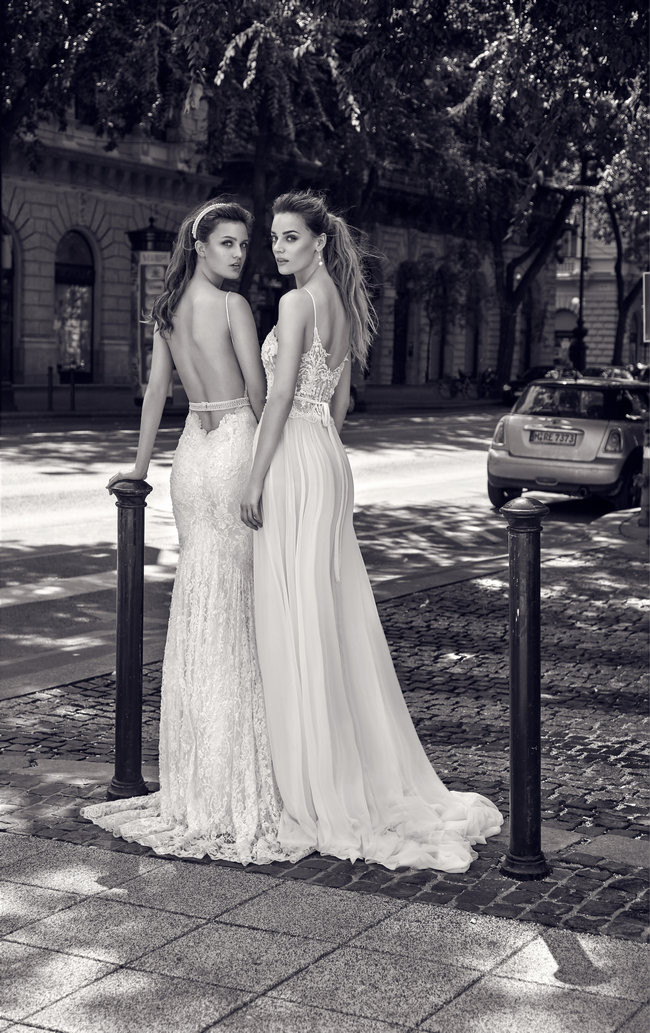 Galia Lahav Ready-to-Wear: Gala Collection No.1 
With the striking new Gala Collection No. I Each bride can visualize her dream come true in a variety of En Vogue dresses, of which comfort is a key element. The Gala Collection provides brides with a wide selection of dreamy dresses inspired by romantic capitals around the world. The heart of these romantic cities beat in each design, from scenic rooftops to busy metropolitan streets. Their history give life to modern day love stories, be they classic or dramatic.
With the vision of the sunset gleaming over the city's skyline, a story is told within the ornate layering of skirts. Accents of prismatic light are scattered across the dresses using unique crystal beading embroidery, reminiscent of a starry night sky. Modern romance is manifested through a variety of silk chiffon fabrics and soft tulle combined with handmade embellishments. Hints of blush and nude tones create a soft harmony that add an elegant consistency throughout the collection. An array of form-fitting fabrics complete each dress, highlighting the silhouette of the signature Galia Lahav bride.
Credits:
Gowns: Galia Lahav In-house Designers Galia Lahav & Sharon Sever // Photographer – Greg Swales // Producers – Terez Koncz & Tamas Olajos at Stellar Circus // Video – Greg Swales, Lavoisier Clemente & Peter Hencz // Make-up – Emily Mergaert // Hair – Alex Szabo // Accessories – Keren Wolf  // Shoes – Femmes Sans Peur //  Model – Dag  at ICE dels // Model – Inez at Avant Models
We're soooooooooo obsessed with Galia Lahav! You too?