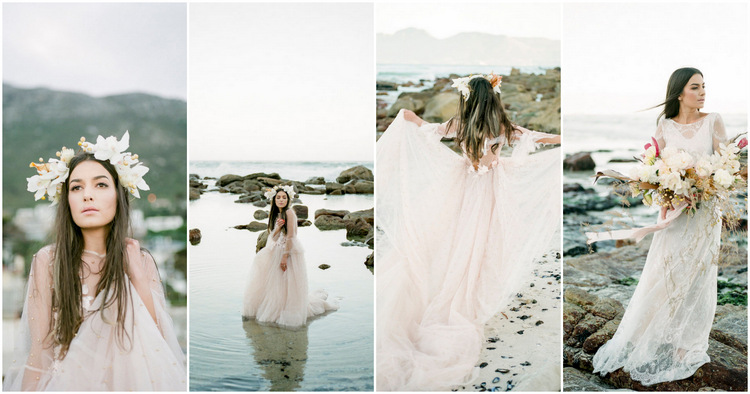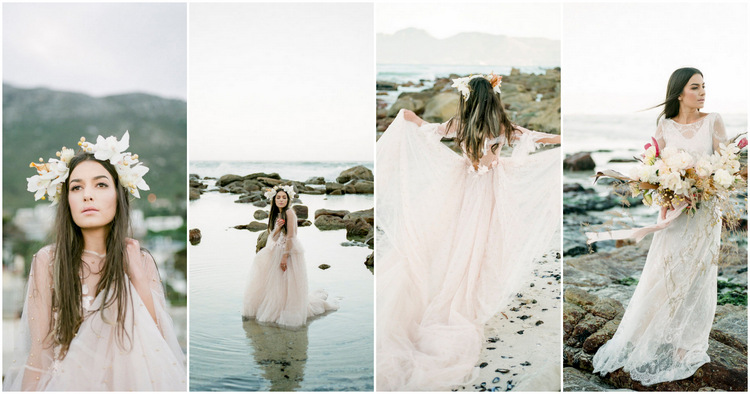 Imagine as an ethereal siren floats to the shore at a glowing beach in Cape Town, finding solace in a tidal pool. Swept up by magic and mystery, the heart of this secret sea queen is brought to life by waves of the ocean.
Dressed in lace, and wrapped up in sprays of sea and salt, she calls us to the shore. In spite of our fears we follow her, where, in place of peril, we find her mystical gift of life.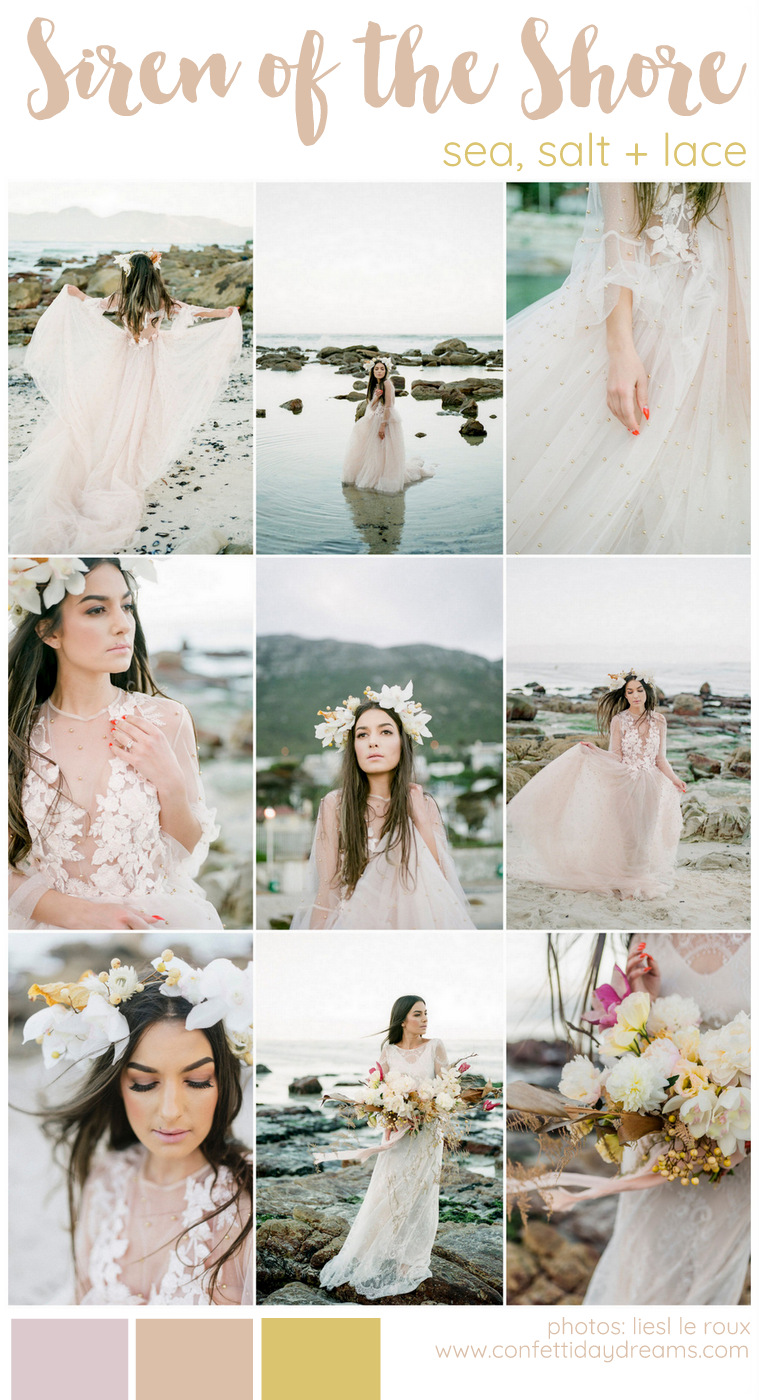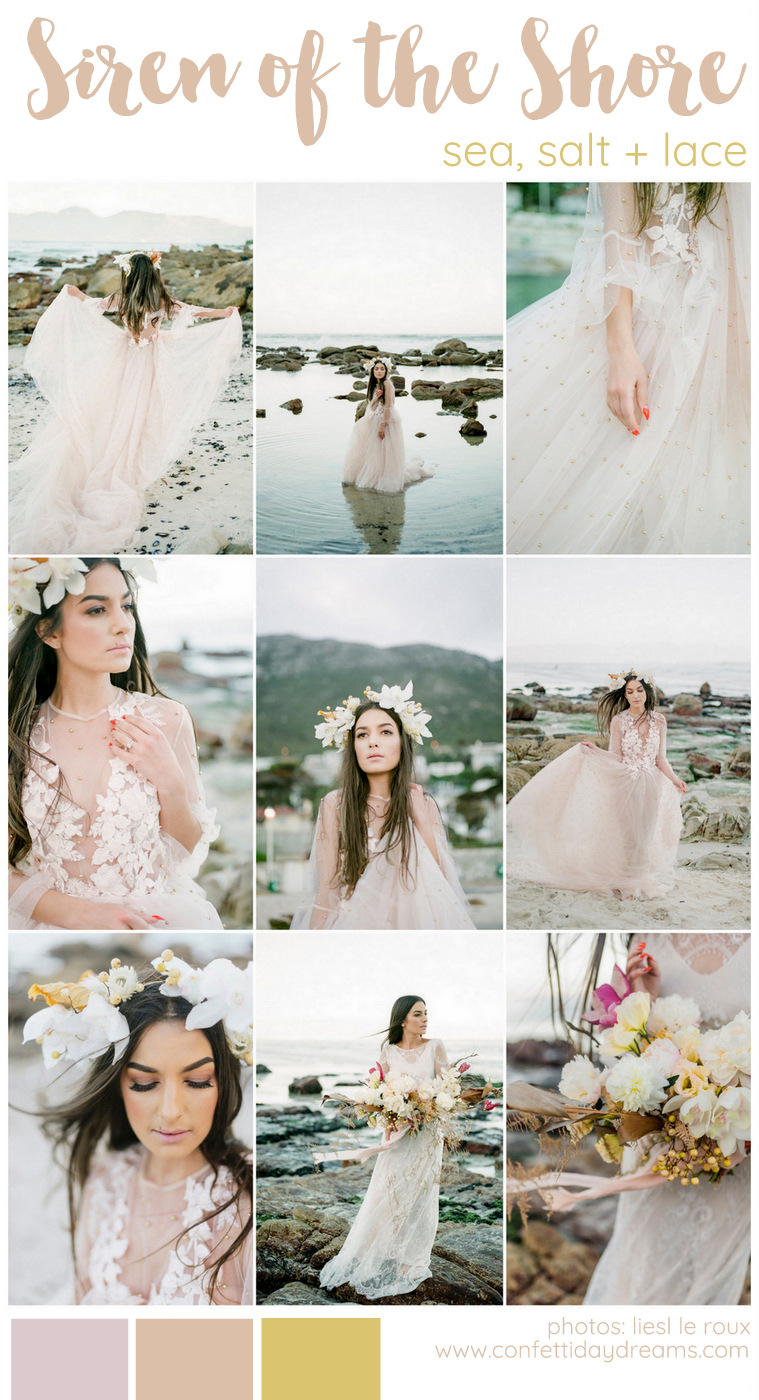 Today's romantic, organic South African bridal style editorial hails from a collaboration between photographer, Liesl le Roux, and Cape Town wedding dress designer, Marlize Meeding. Set in a tidal pool in Kalk Bay, the pair of creatives teamed up with Missy Make Up artist  and floral artist Storm, from Holloway to create a saltwater sensation.
Cape Town Beach Bridal Inspiration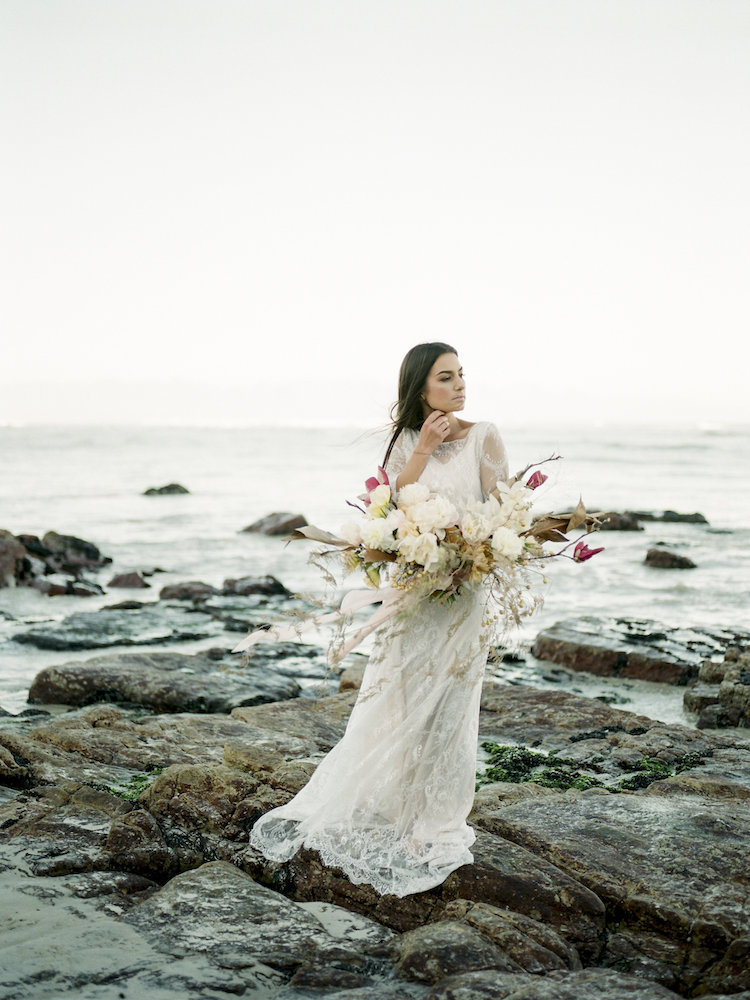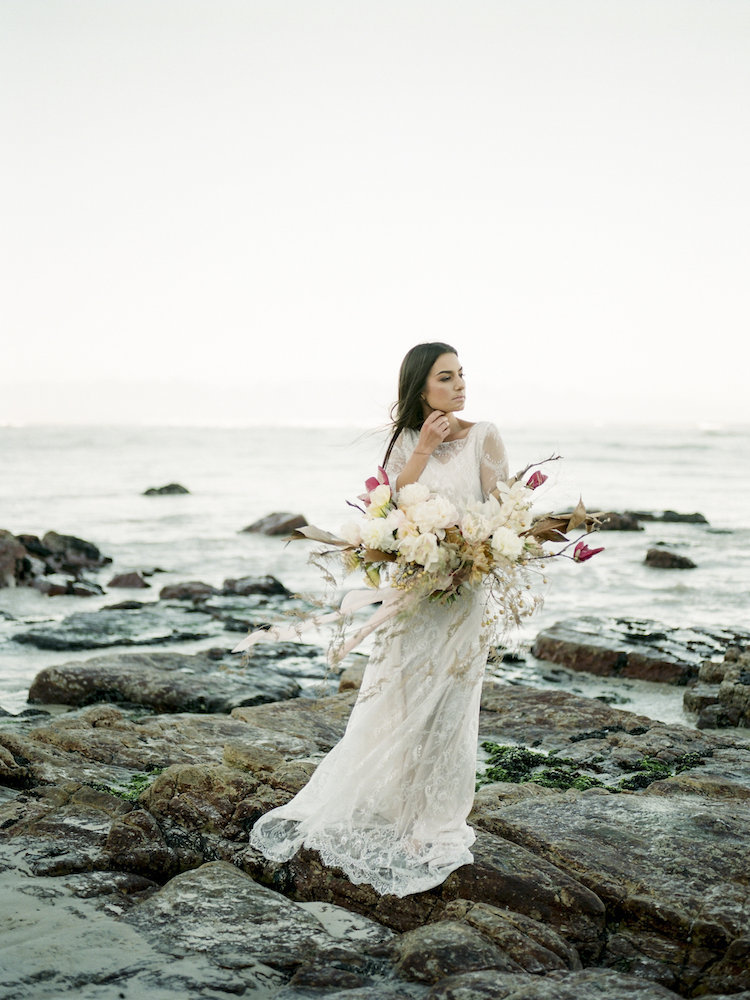 Marlize Meeding created an elegant, understated beach wedding dress of Chantilly lace dress with a romantic train, designed for comfort and movement in a beach wedding setting.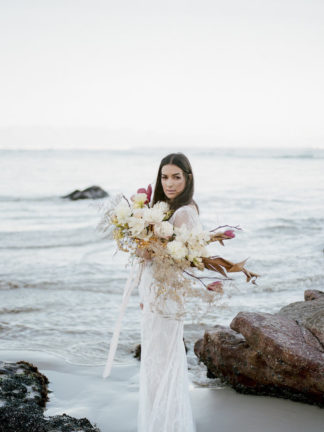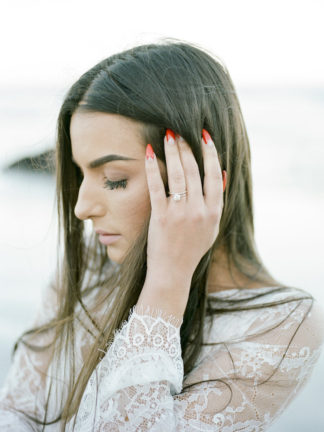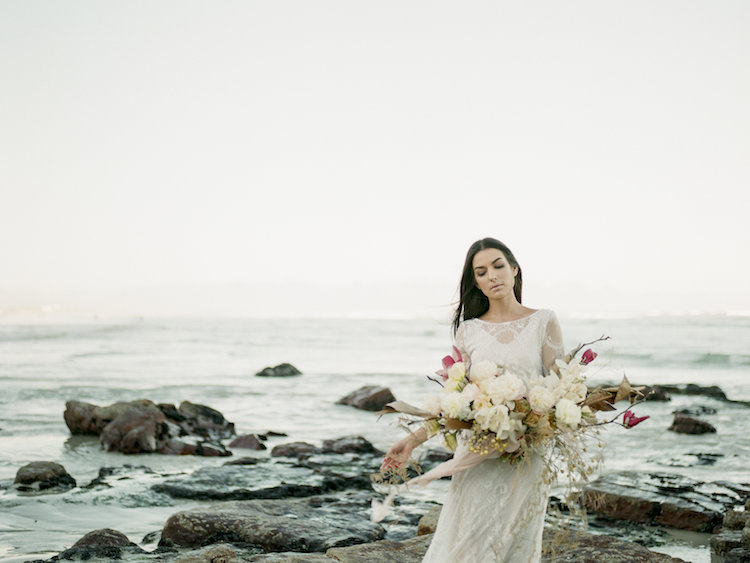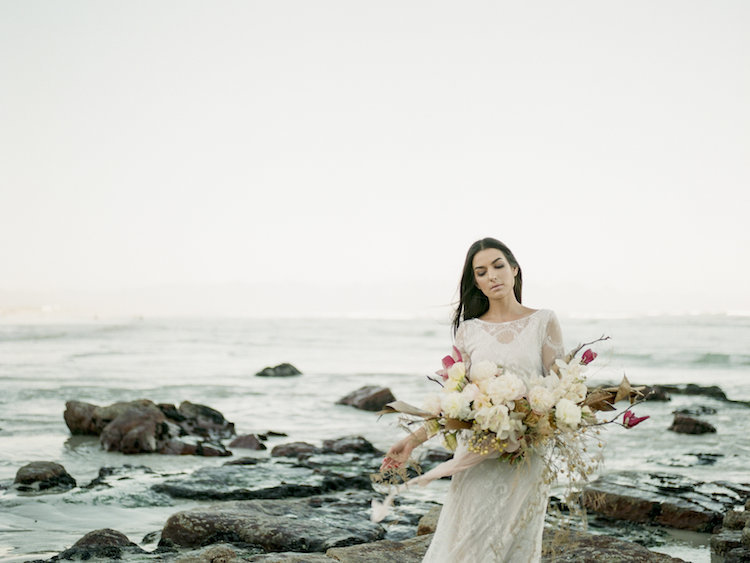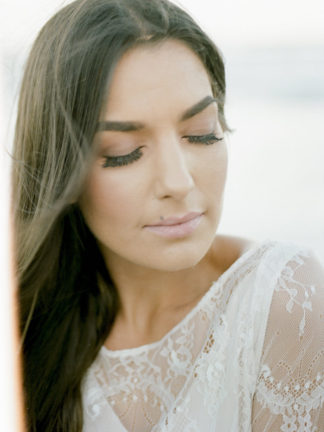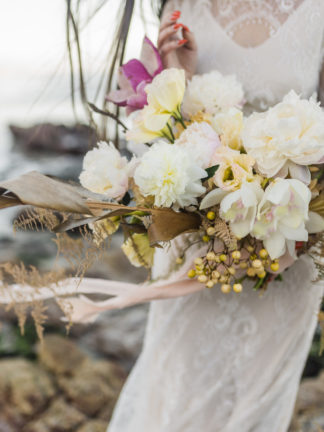 Missy Make Up artist created a beach wedding look that was natural and understated. The hair was left loose, allowing it to move in the wind and compliment the soft dresses. The make up was similarly understated, opting for a more natural look with soft nude pink lips, soft eye shadow and focusing the lashes as the focal point.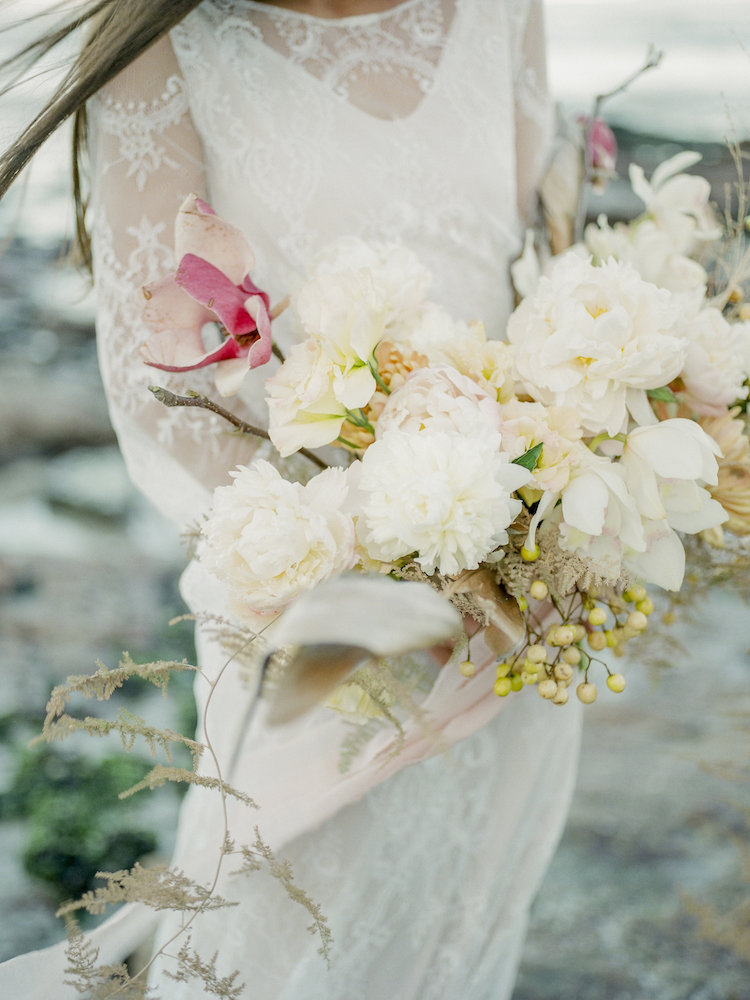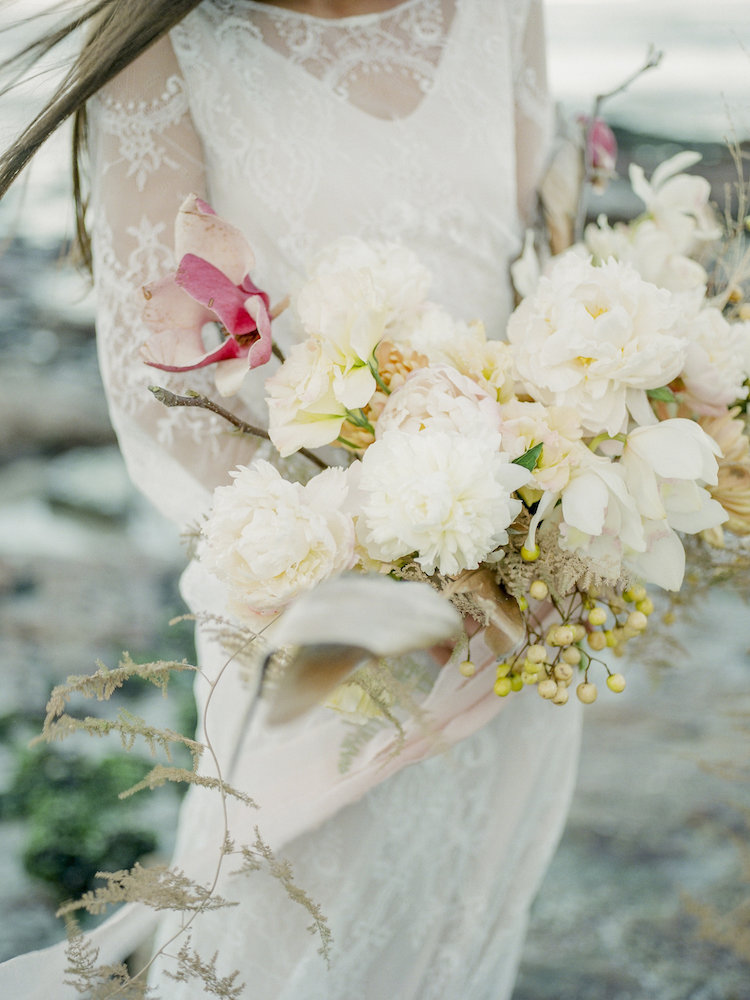 Storm, from Holloway, created a sculptural, cascading beach wedding bouquet. She used a combination of traditional flowers paired with items that she found foraging to create a organically unique piece.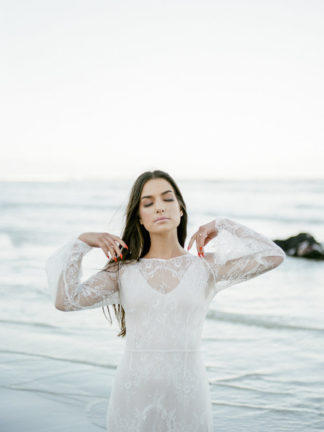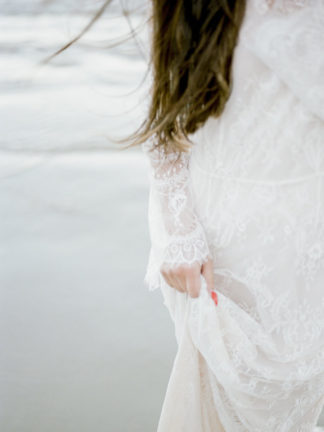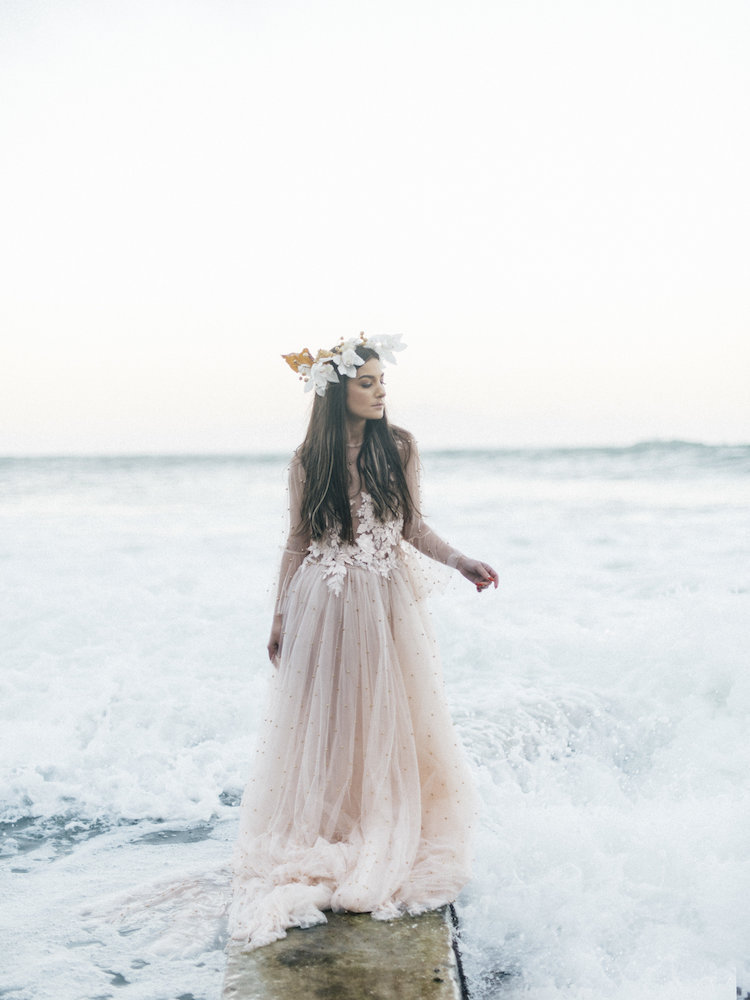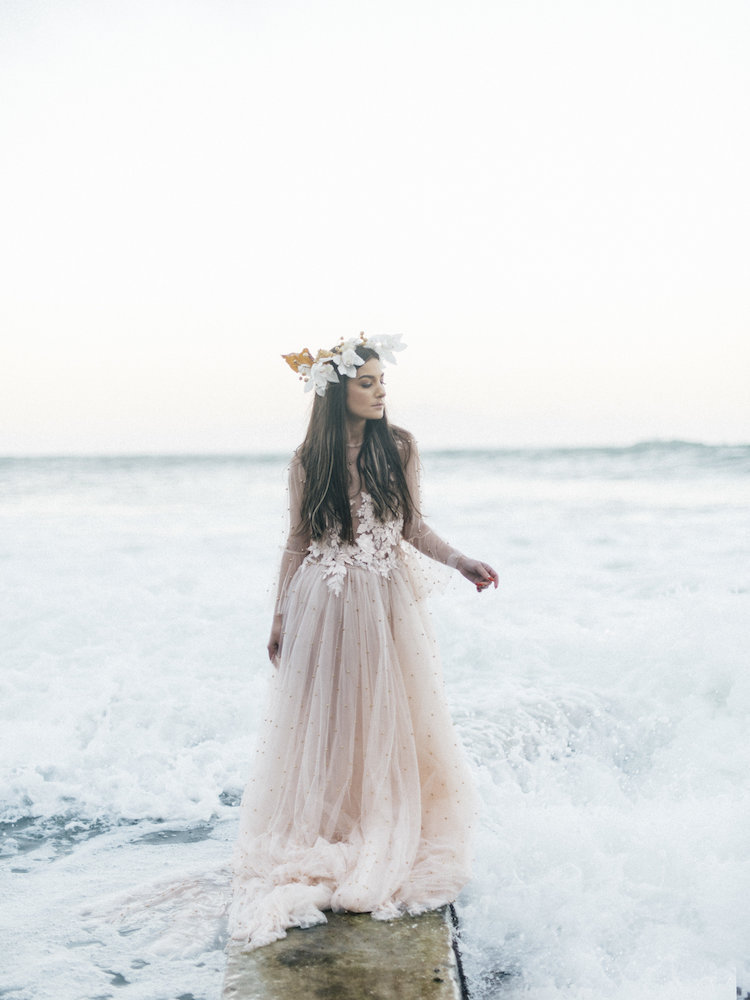 The second beach wedding dress was a dramatic pink gown with a large tulle train, dots of gold beading and finished with delicate lace detailing on the bodice. The gown ebbed and flowed with the movements of the water, creating moments of magic.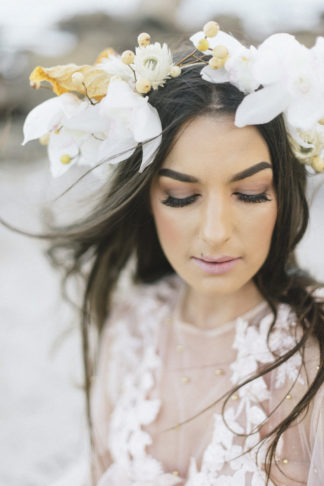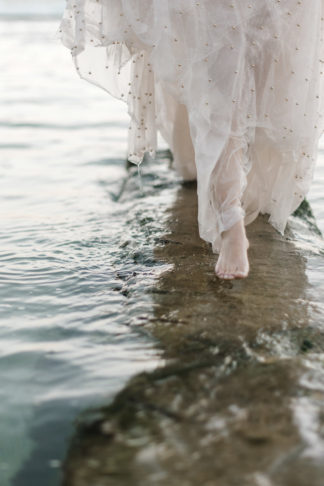 A striking flower crown, fit for a sea queen, complimented the whimsical pink dress.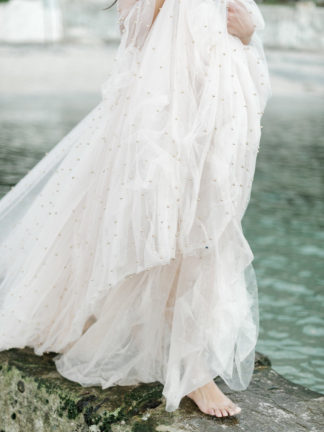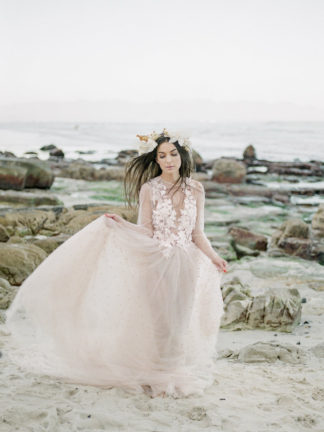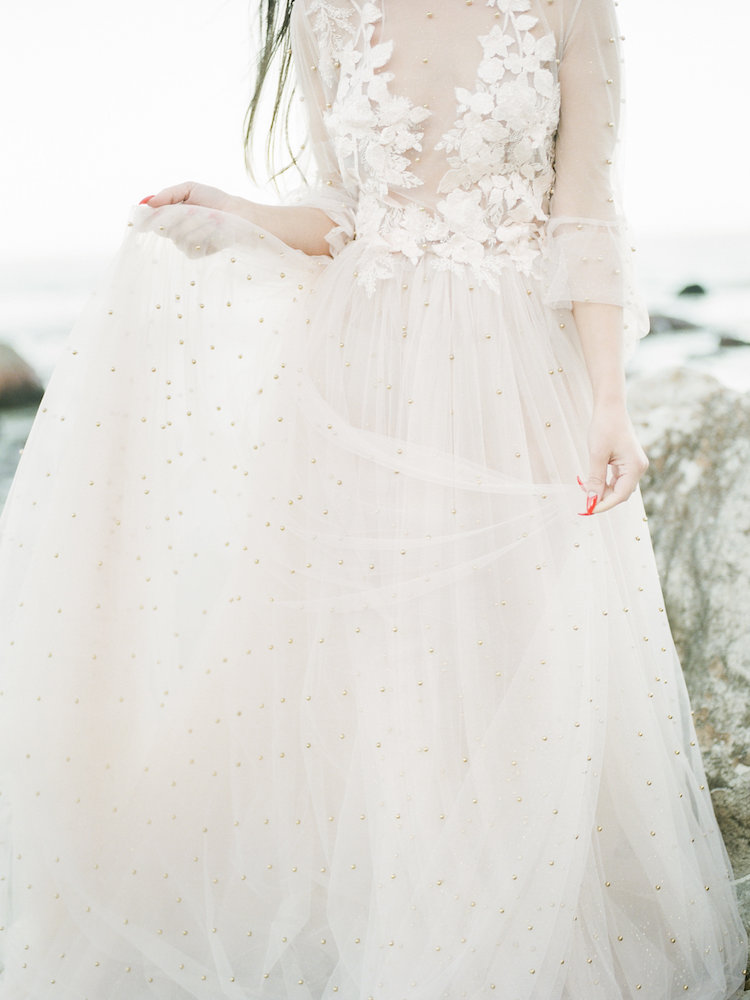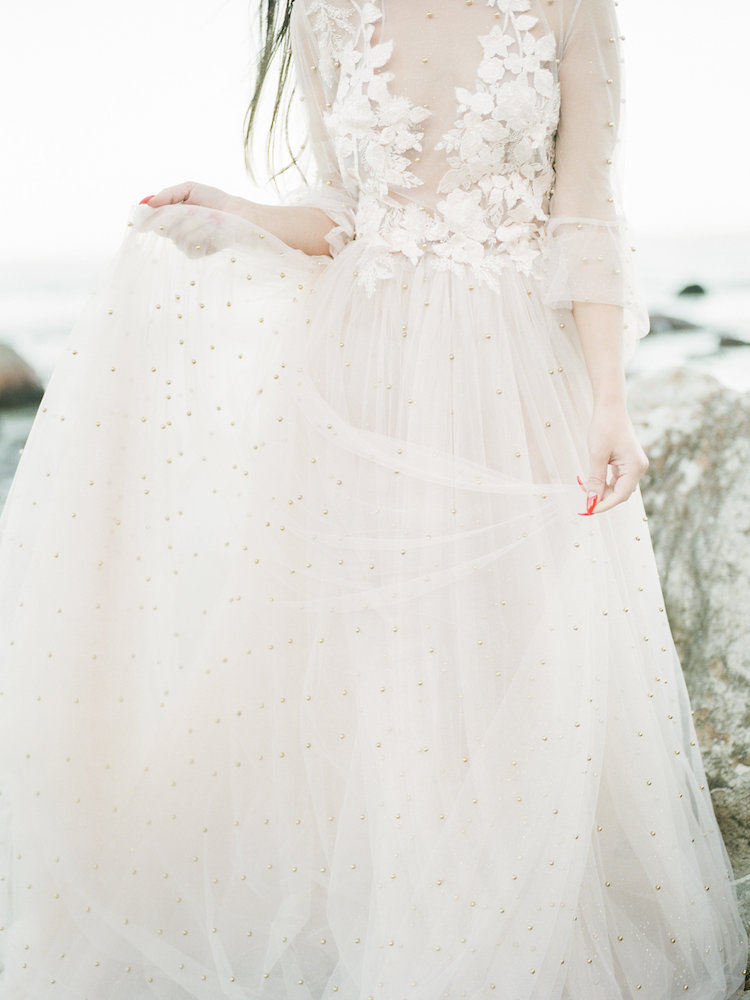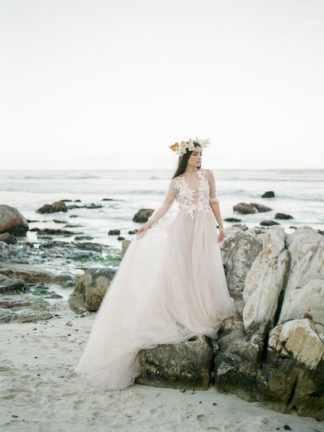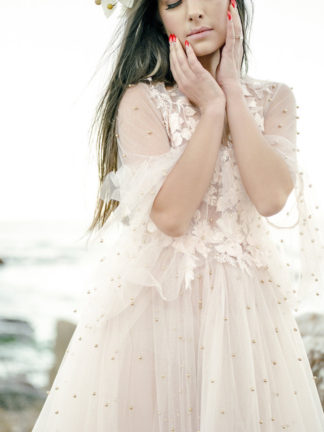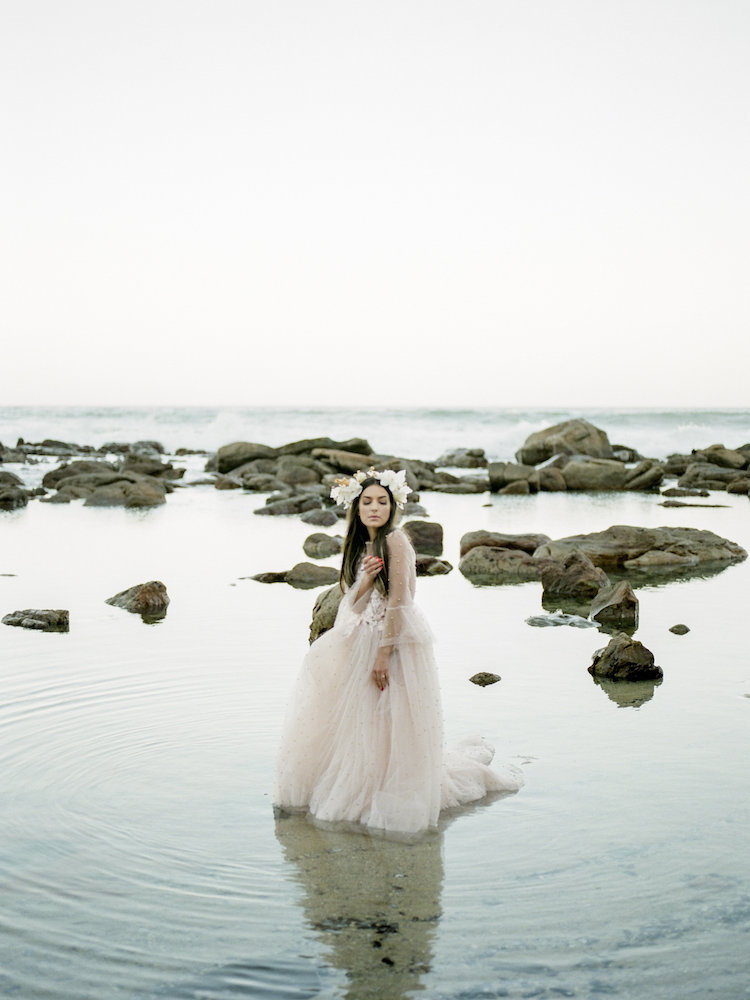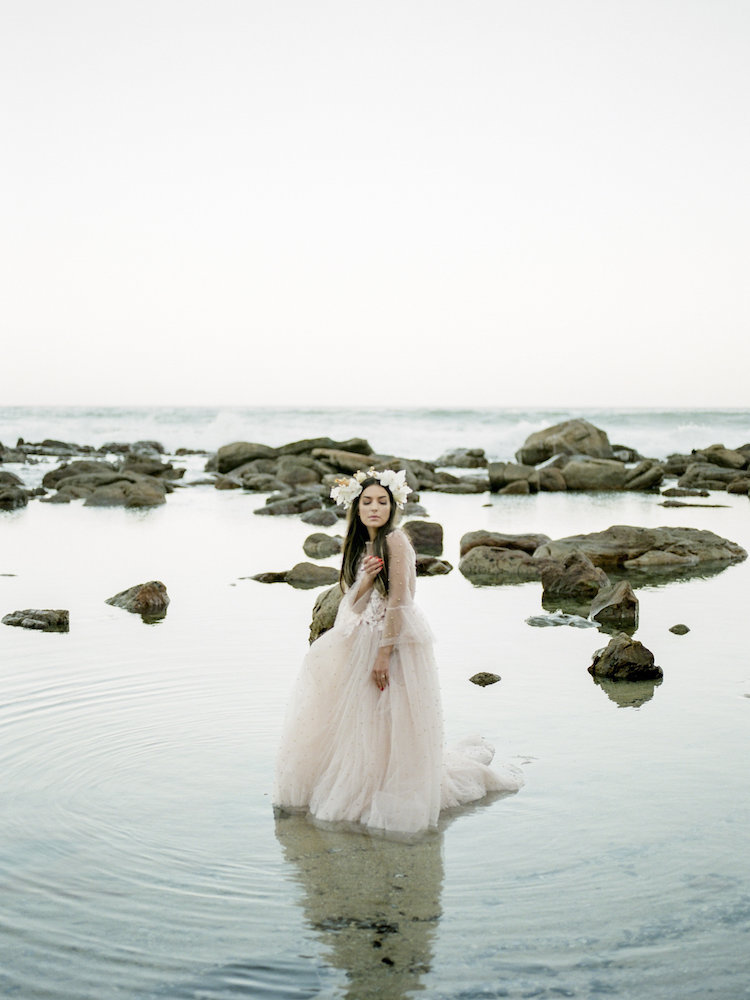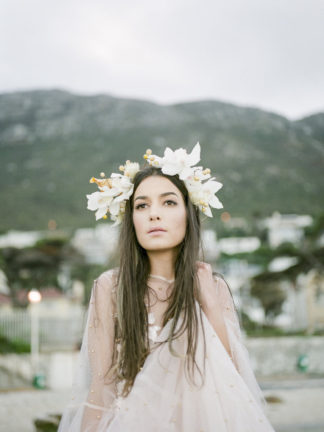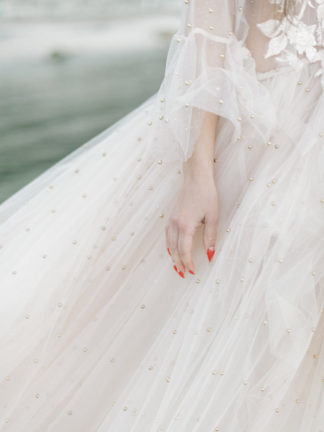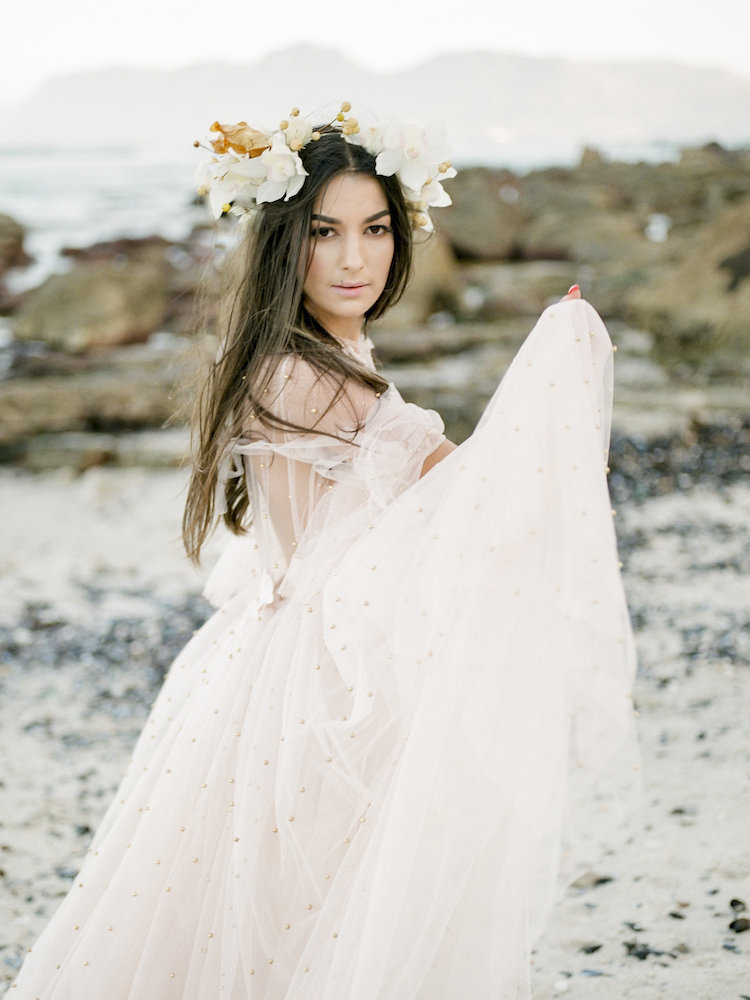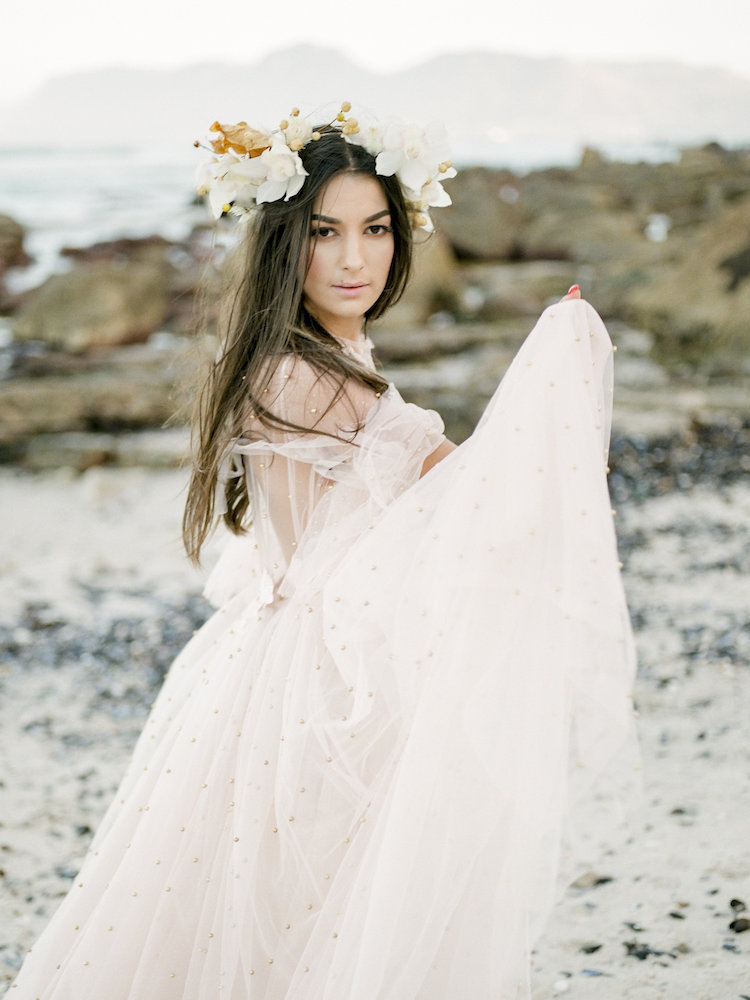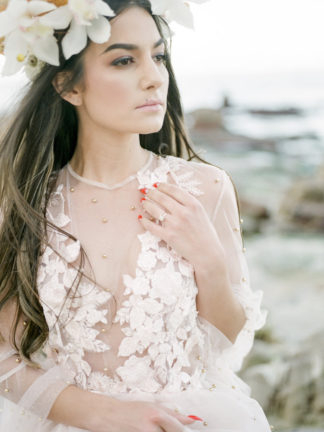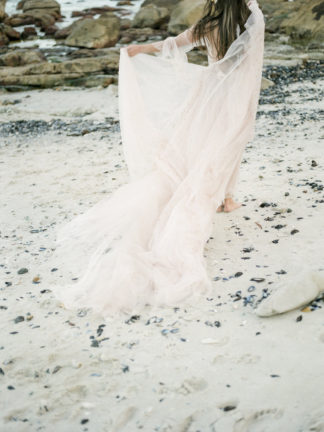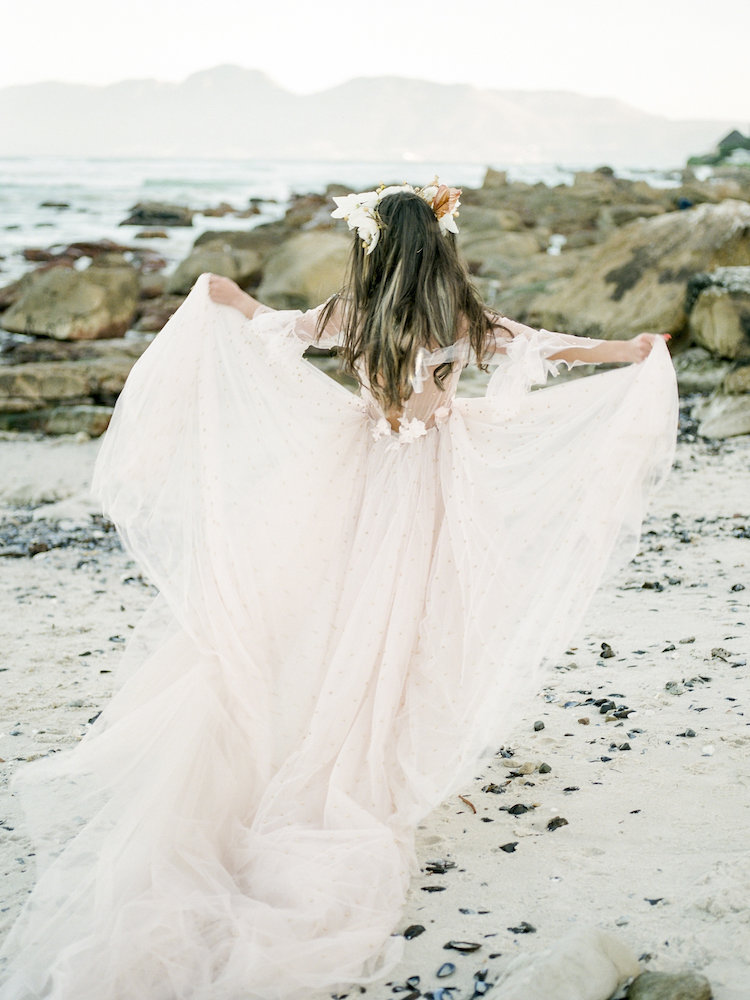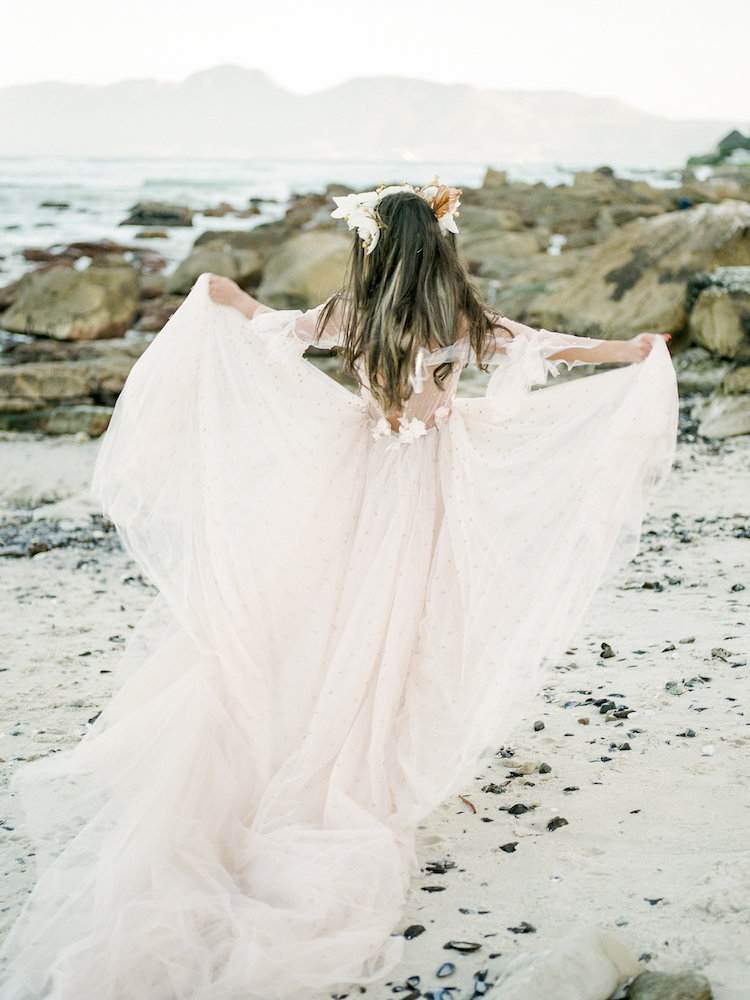 MORE CAPE TOWN INSPIRATION:
Windswept In Cape Town: Moody + Emotional Mountain Elopement
Alternative Bride in Gold + Purple Wedding Dress Rocking Lilac Hair! {Lauren Pretorius Photography}