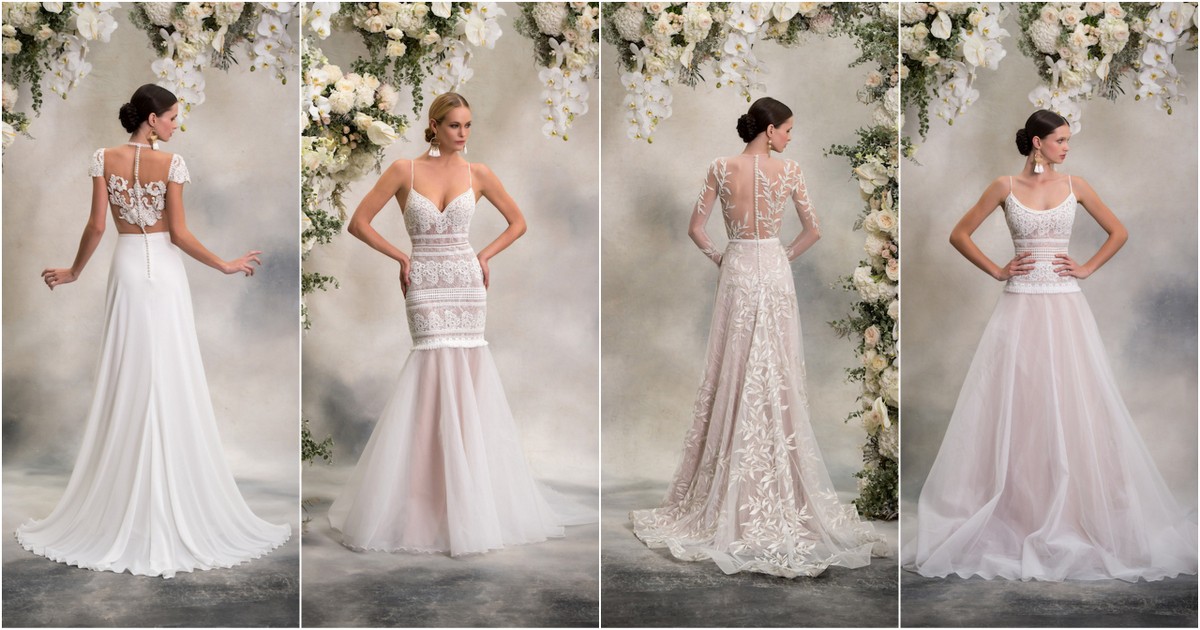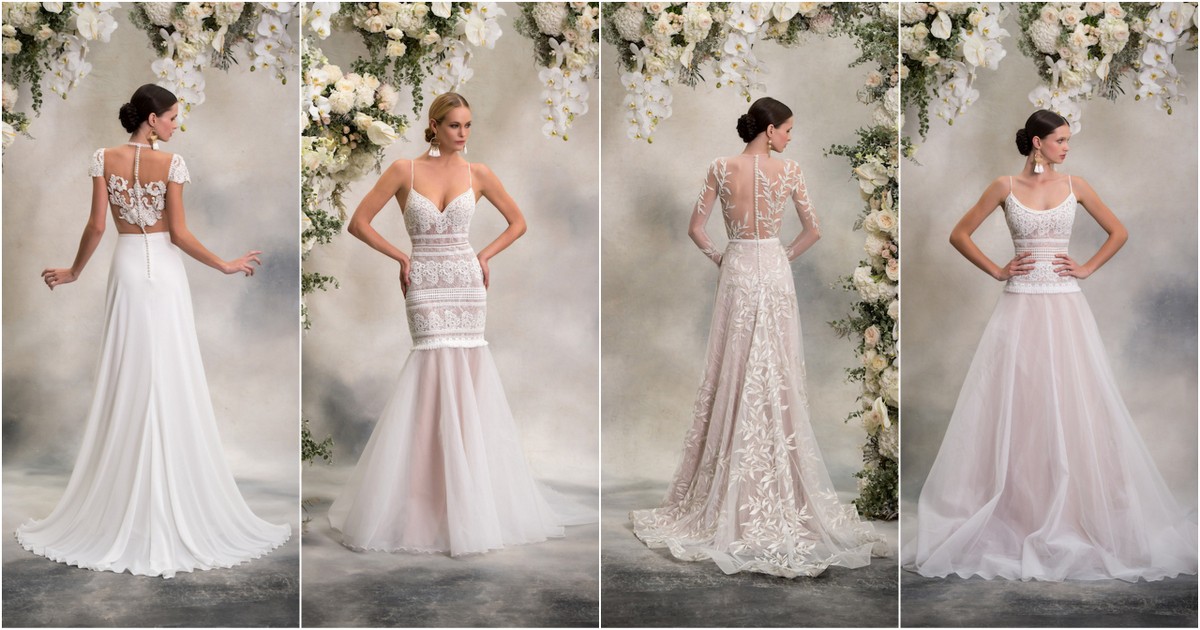 The 2018 South African wedding dresses from the sizzling new 2018 Anna Georgina includes possibly the most beautiful Wedding Dresses South Africa has to offer! Anna Georgina's unique wedding dresses include an assortment of illusion and statement lace gowns, two piece bridal separates, lace wedding dresses + more! 
This generous collection includes of 10 one piece wedding dresses, plus several two piece bridal skirt and bodice separates to mix and match. Wedding dress silhouettes include sensual, form fitting mermaid gowns to full ball gown and A-Line styles. The gowns are filled with intricate detailing and fabrics of the finest quality, including architectural guipure lace with geometry design, dazzling appliqued embroidery details, and boning and corsetry which flatters the curve of the hips, or the line of the waist. Anna Georgina gives brides a voice, reminding them that they can be and feel strong, powerful and confident.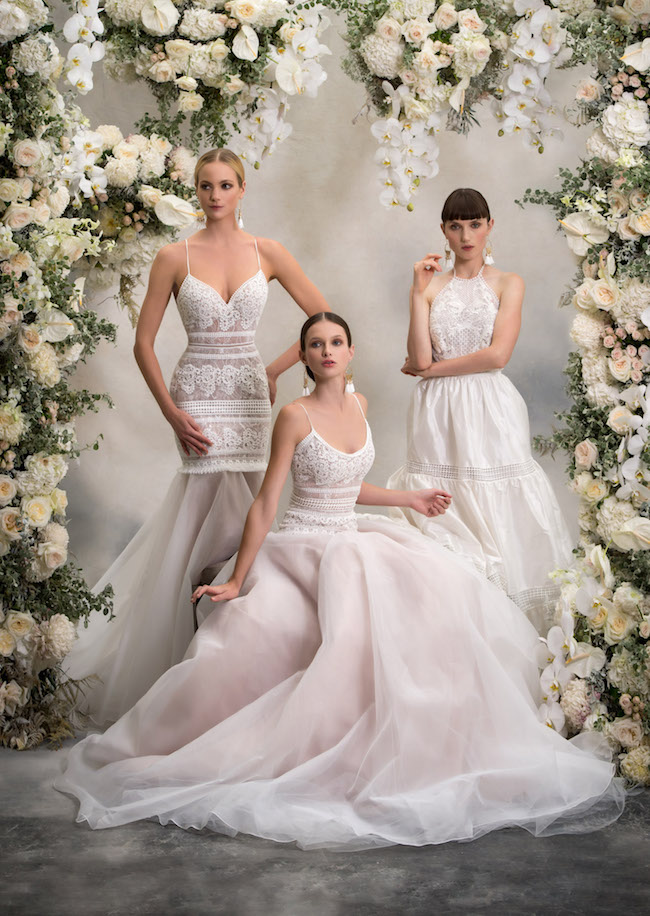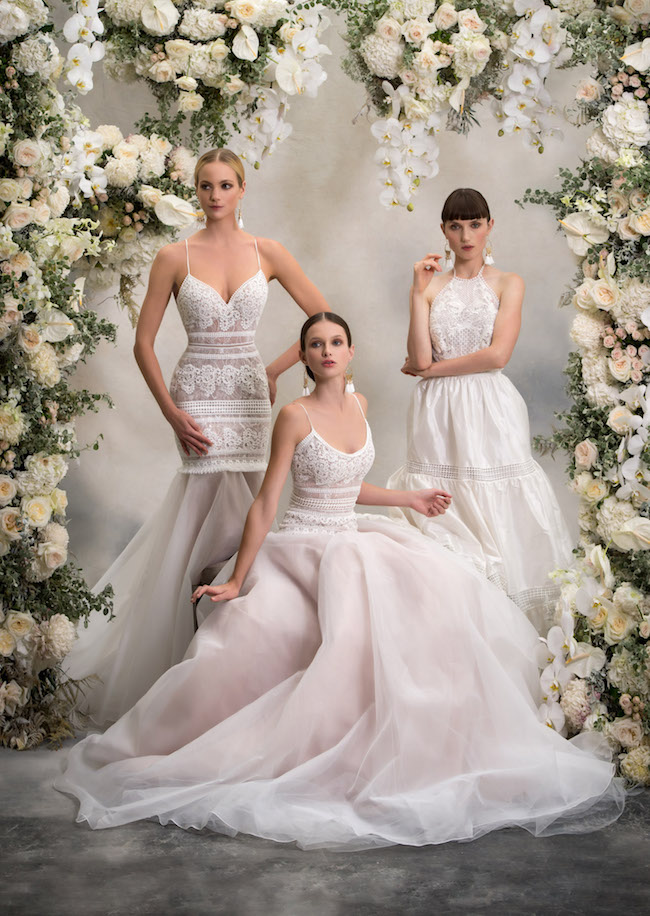 Collection Release Date + Stockist Information: The collection will be available for order from stockists in South african and across the globe from September 2017.  International stockists of these beautiful wedding dresses include boutiques in Chicago, New York, Frankfurt, Amsterdam, Tours, Copenhagen, London, Dublin, cardiff and more!
Brides looking to get their hands on one of these wedding dresses in South Africa can find them at Calegra Bridal House in Pretoria East and Cape Town, or at Loca Vintage Bridal in Port Elizabeth. Click here for the each stockist's exact locations and contact details.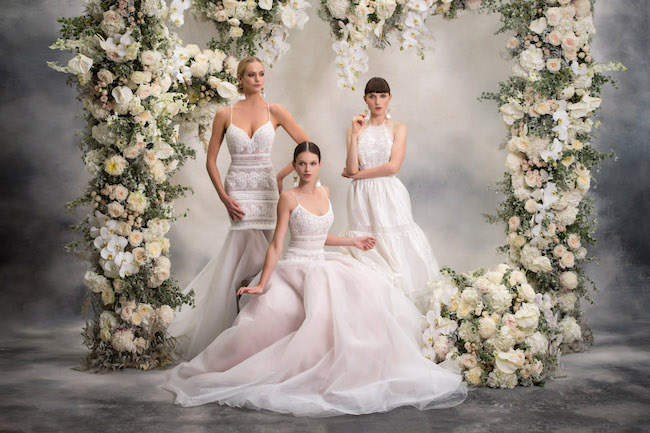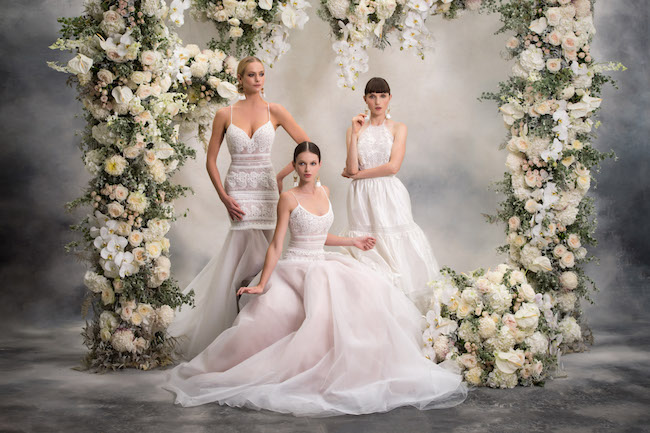 (Above) A selection of the most beautiful South African Wedding Dresses available worldwide.
How to order: These unique Anna Georgina wedding dresses generally require a 16-20 week lead time, but be sure to check with your stockist listed here first. If you're wondering how much one of these beautiful South African wedding dress cost in SA, the gowns range from R14,000 – R32,000 in price as of July 2017.
Wedding Dresses South Africa + Worldwide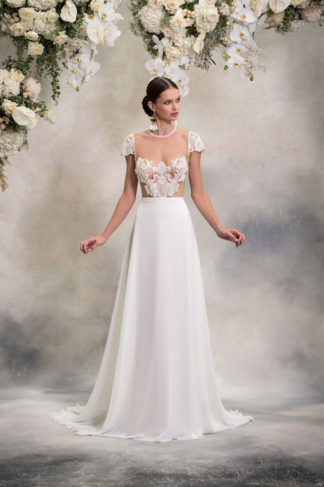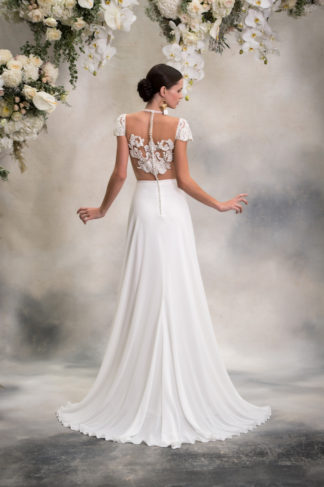 (Above) Paige Top and Luna Skirt: This illusion top with cap sleeves is embroidered with dramatic, body armour-style motifs, paired perfectly with the simple, A-line Luna skirt in georgette fabric.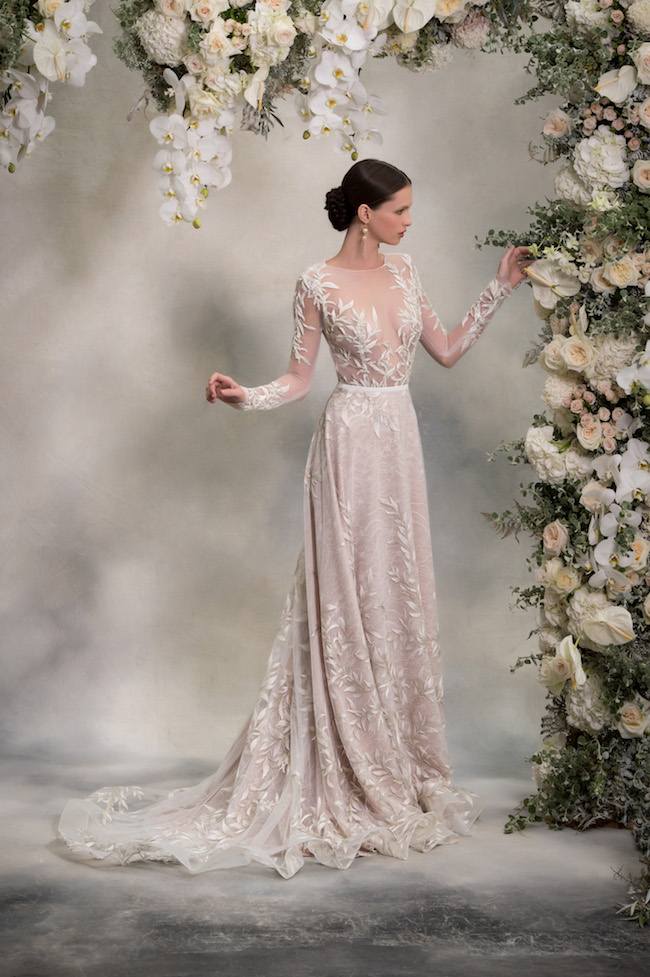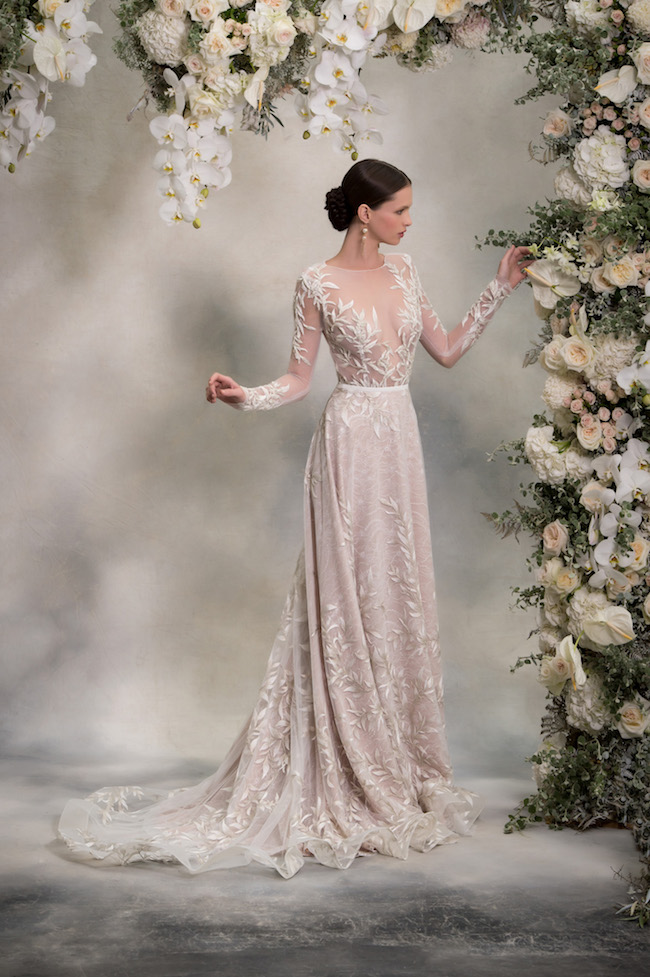 (Above and Below) Louise Top with Louise Skirt Bridal Two Piece:  This illusion, long-sleeved top of embroidered tulle has a bamboo leaf design, designed to match the depth and romance of the A-line skirt.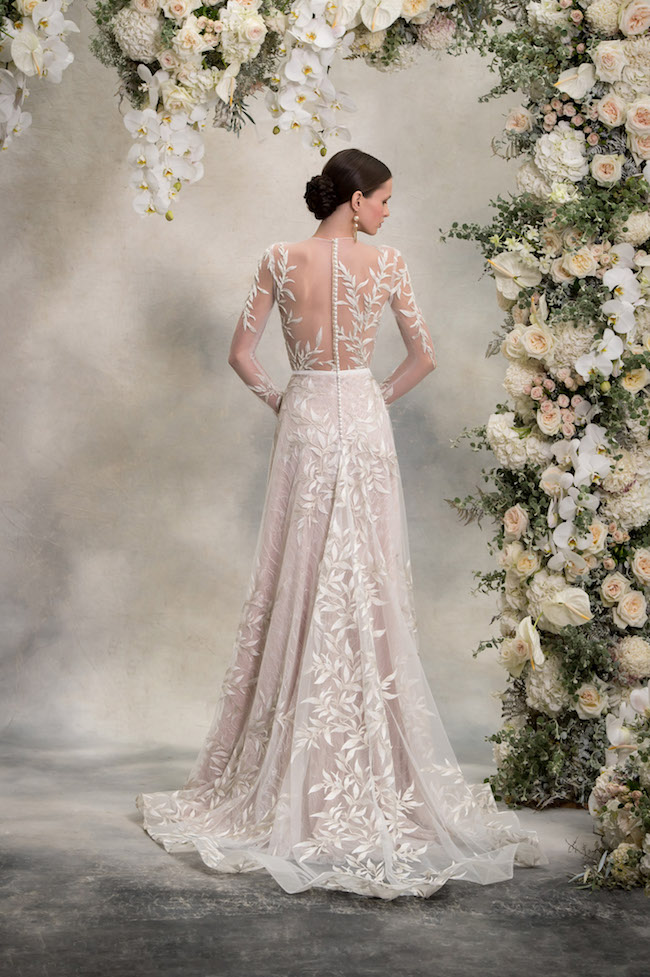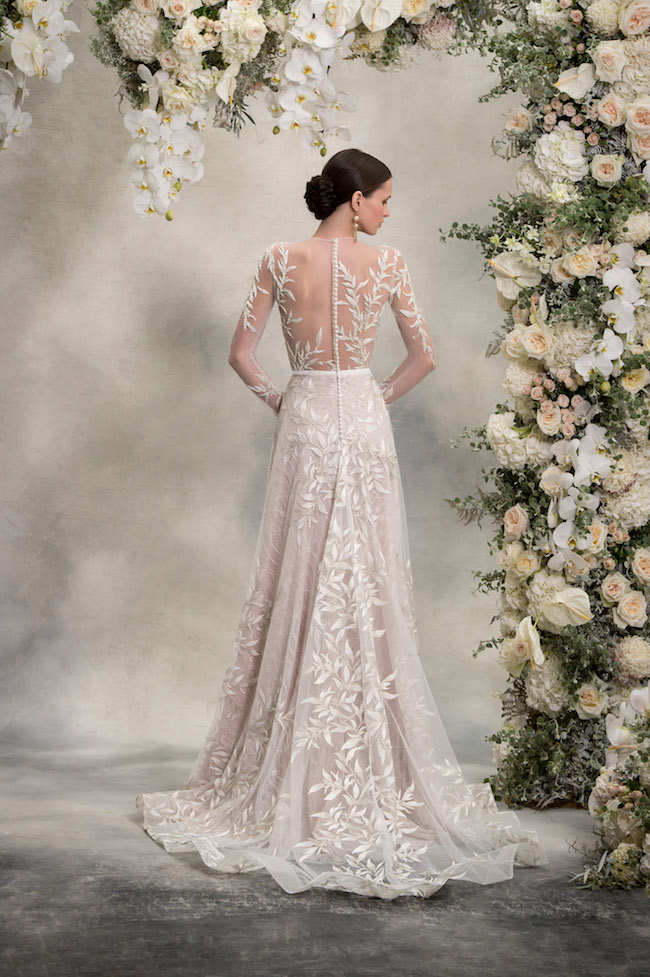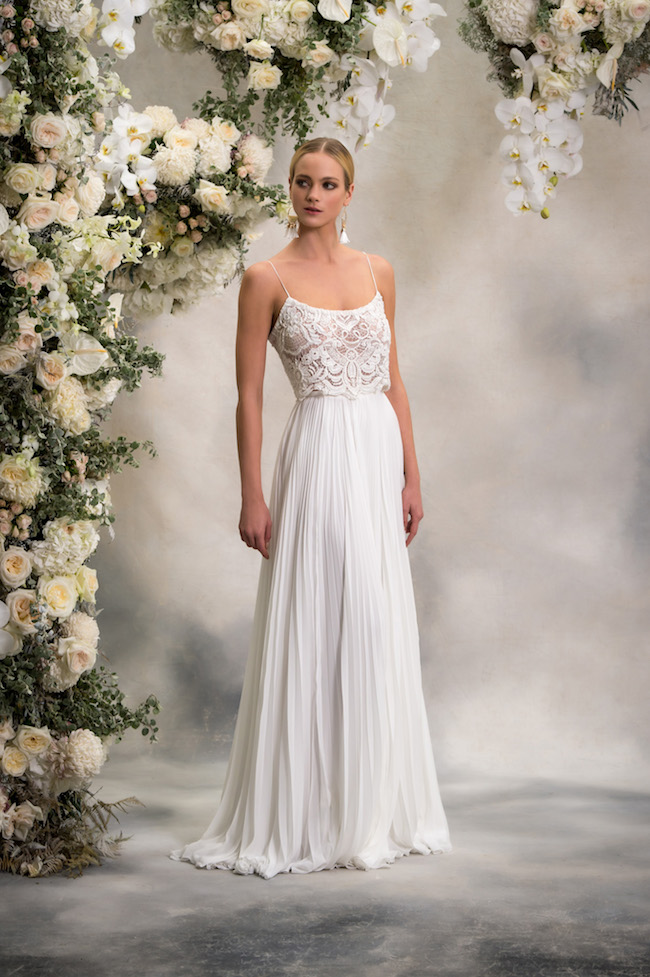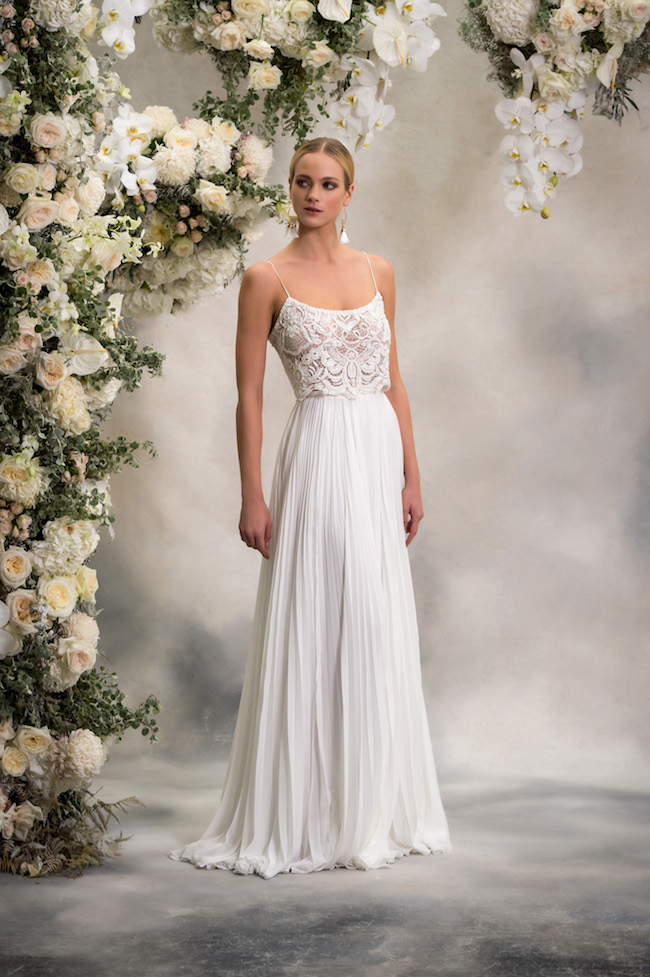 (Above) Eva top and Nicole skirt wedding dress two piece: This charming spaghetti strap top is made of guipure lace with hand embroidered details. This sunray pleated skirt is graceful and drapes beautifully.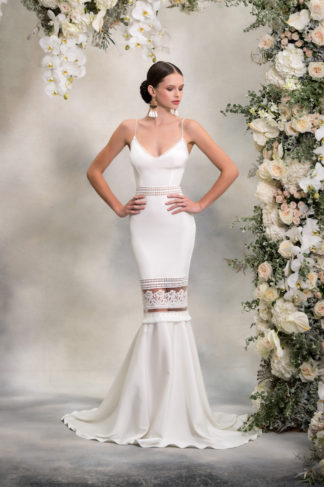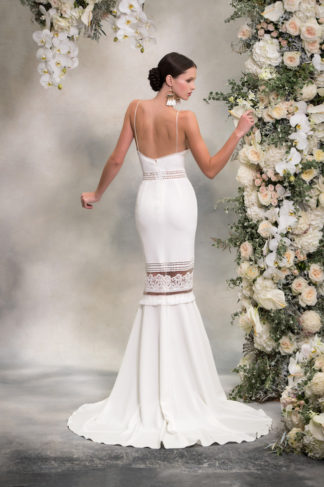 (Above) Lauren Lace Bridal Gown: A glorious mix of sexy sophistication, this stretch silk gown features spaghetti straps, a V-neck and stunning geometric illusion details around the waist and knees before blossoming to the floor. A unique South African wedding dress for the fashion forward bride.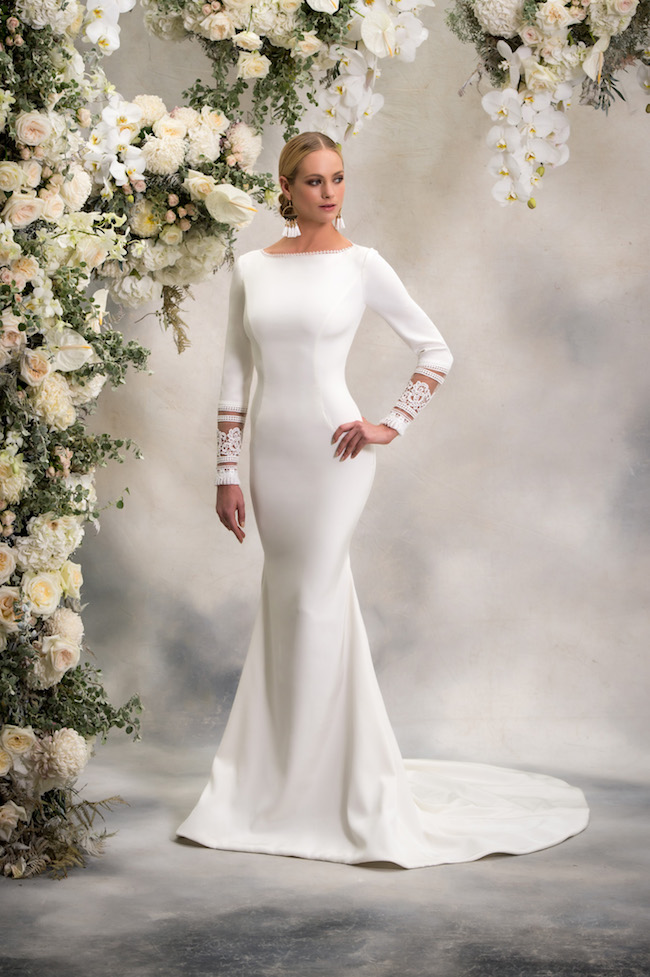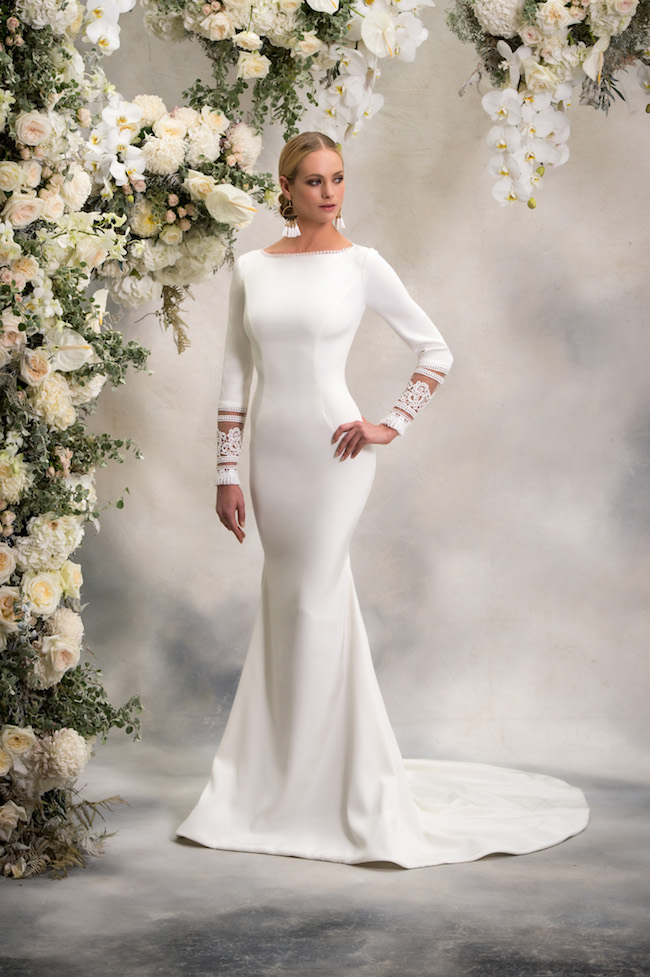 (Above) Esther Wedding Dress: This dramatic, sleek, stretched silk gown with intricate guipure lace sleeves has an embellished neckline that grazes the collarbones. As with the entire collection, this unique South African wedding dress is available worldwide.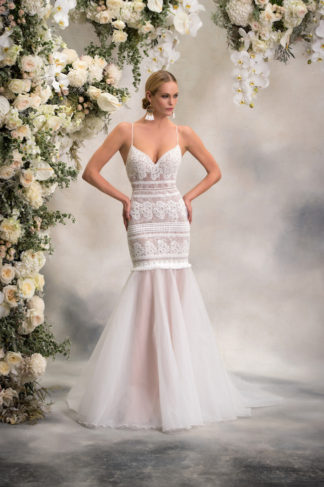 (above) Medina Wedding Dress South Africa + Worldwide: Medina is a body-sculpting gown made of guipure lace, flaring into a silk organza skirt mid-thigh. Thin spaghetti straps and the juxtapositioning of floral designs and geometrical patterns in the bodice make this gown a head-turner.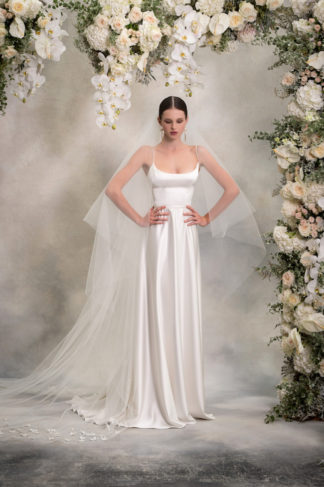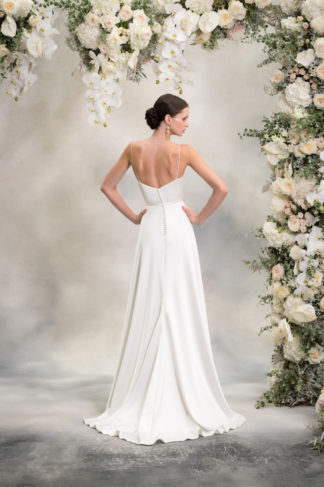 (Above) Amber gown: Full of grace, Amber is an A-line satin gown with a fitted bodice and a scooped, squared neckline. Thin spaghetti straps and a line of buttons trailing the V-back add delicacy and refinement.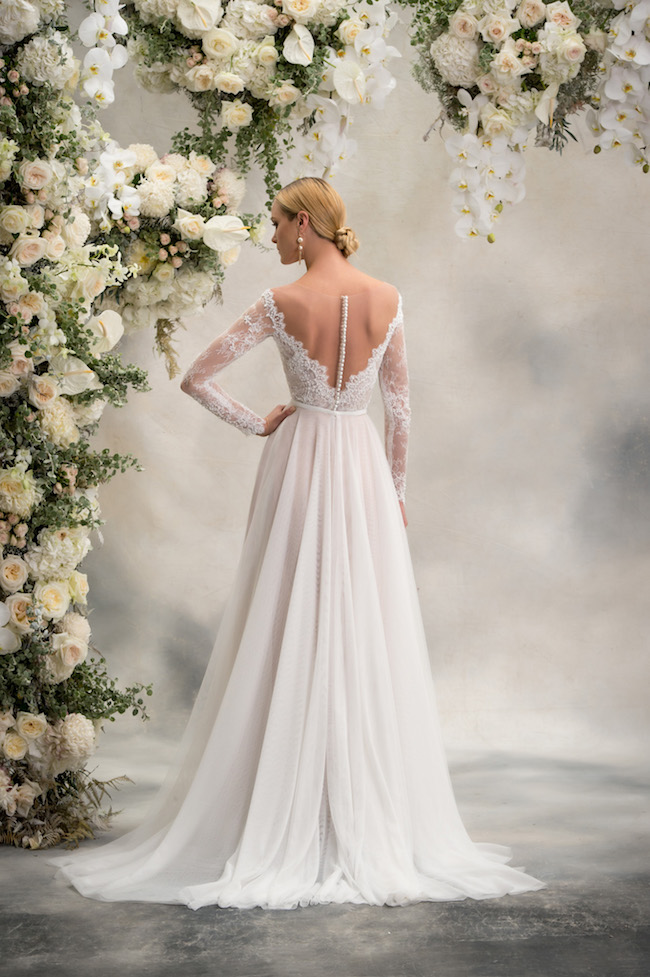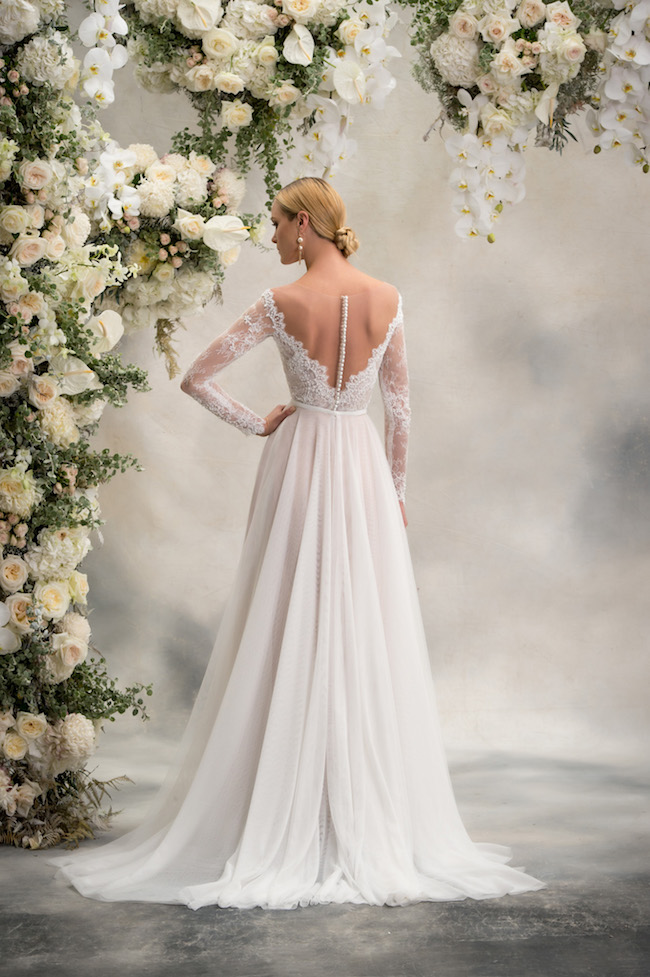 (Above and below) Reeva top and Delphine Skirt: This off-the-shoulder, long-sleeved lace top has a plunging, lace-edged V-neck and -back. Beautiful illusion fabric allows the buttons to graze the spine, as if suspended. The Delphine skirt is a soft tulle skirt with a gentle flare.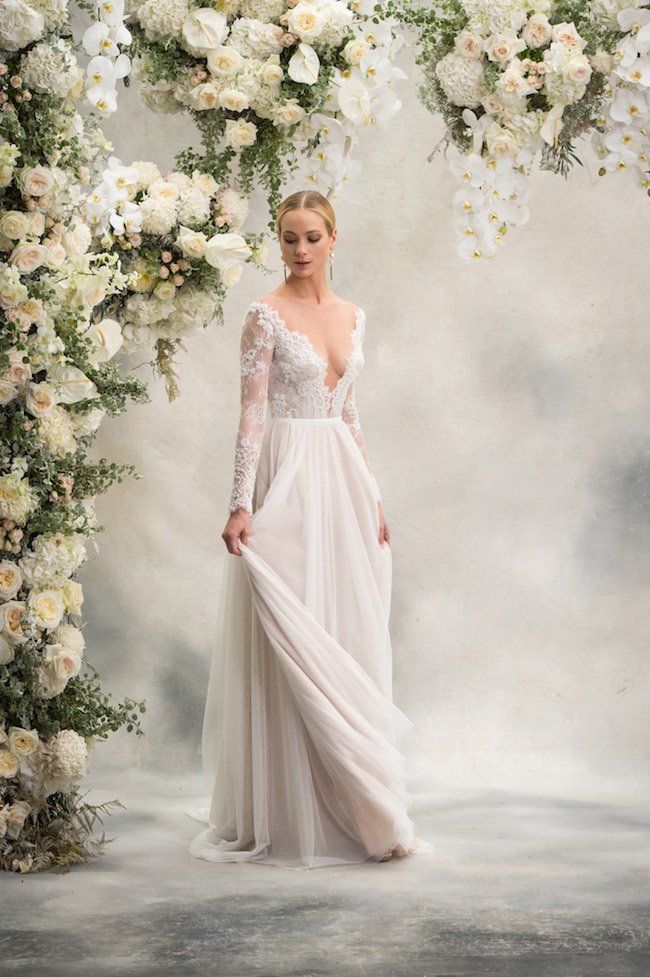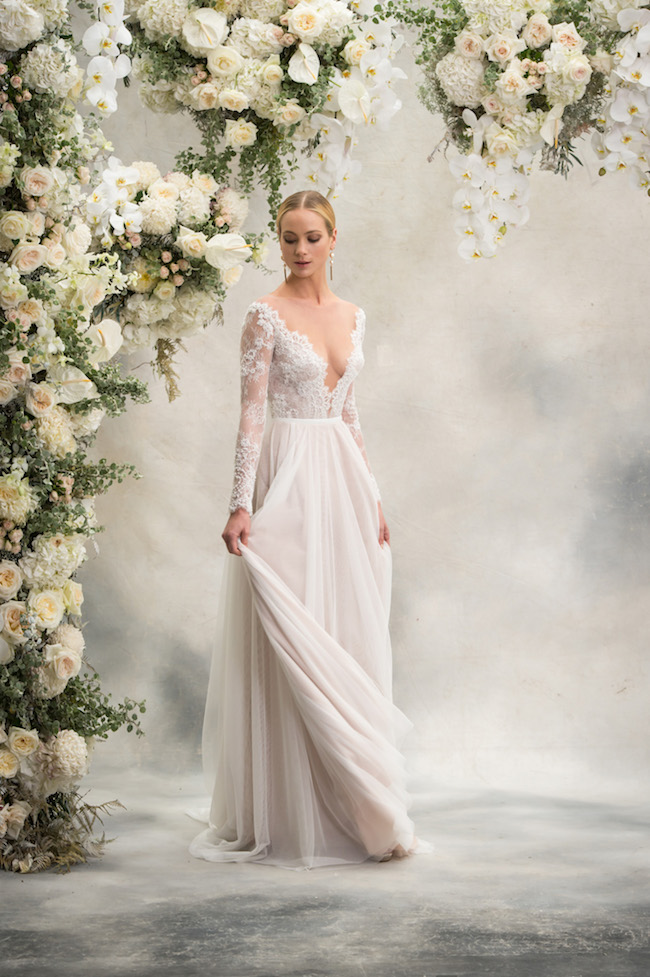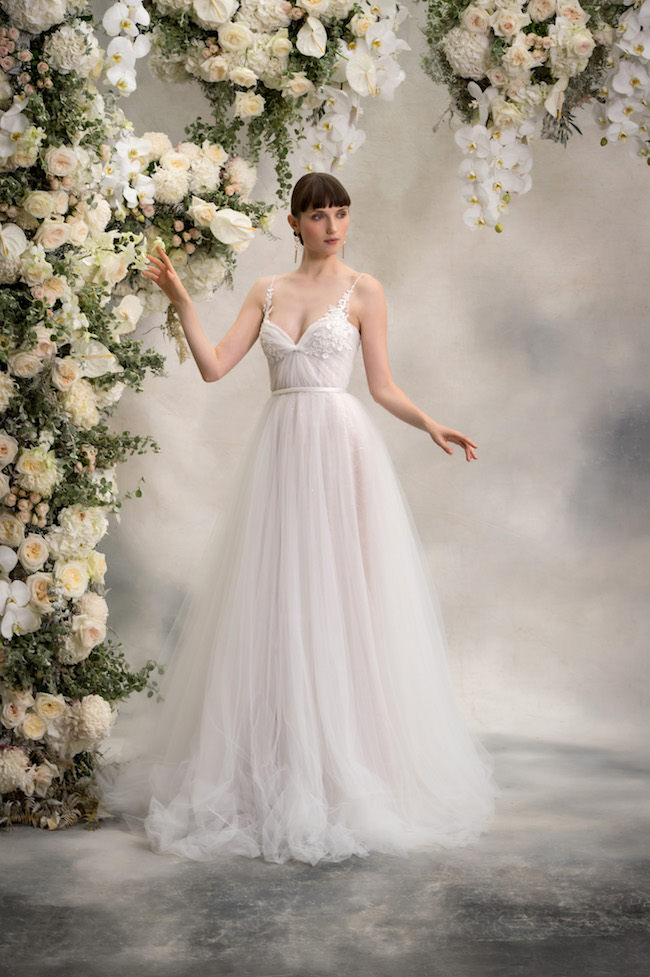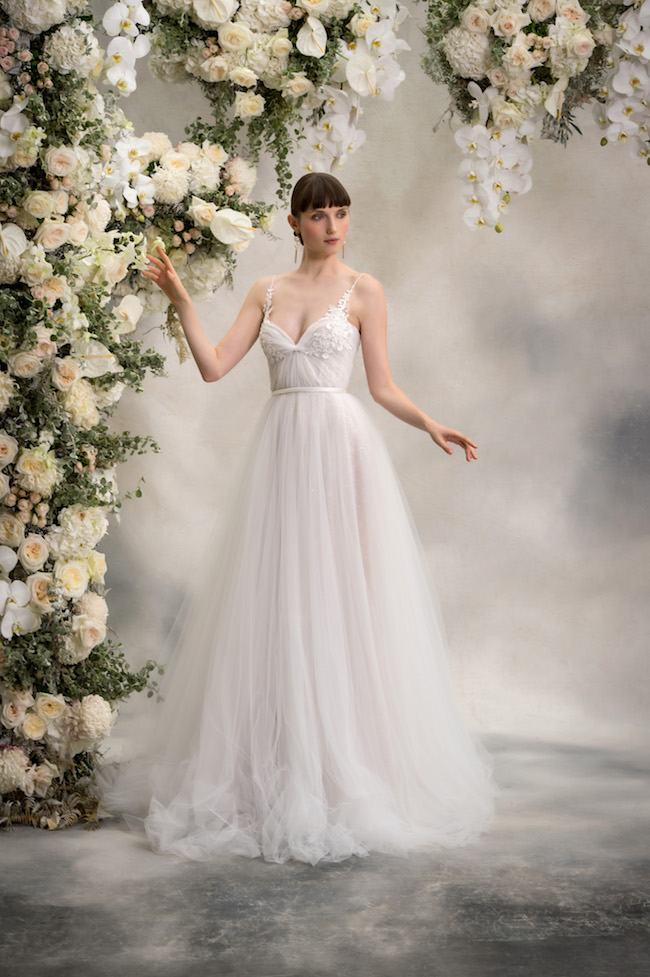 (Above) Simone Wedding Dress by Anna Georgina: A vision of air and light, Simone is a tulle ball gown with underlayers of sparkle, a twisted knot detail at the breastbone and beaded motifs highlighting the fine straps.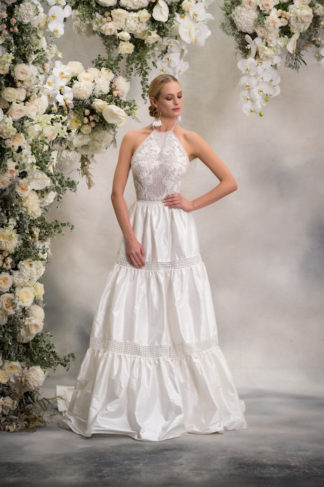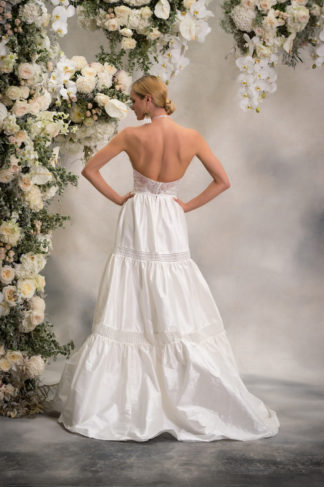 (Above) Honey Top and Lizzie Skirt Bridal Separates: This shoulder-baring halter-neck top has a scooped back and is made of guipure lace with floral and geometric motifs.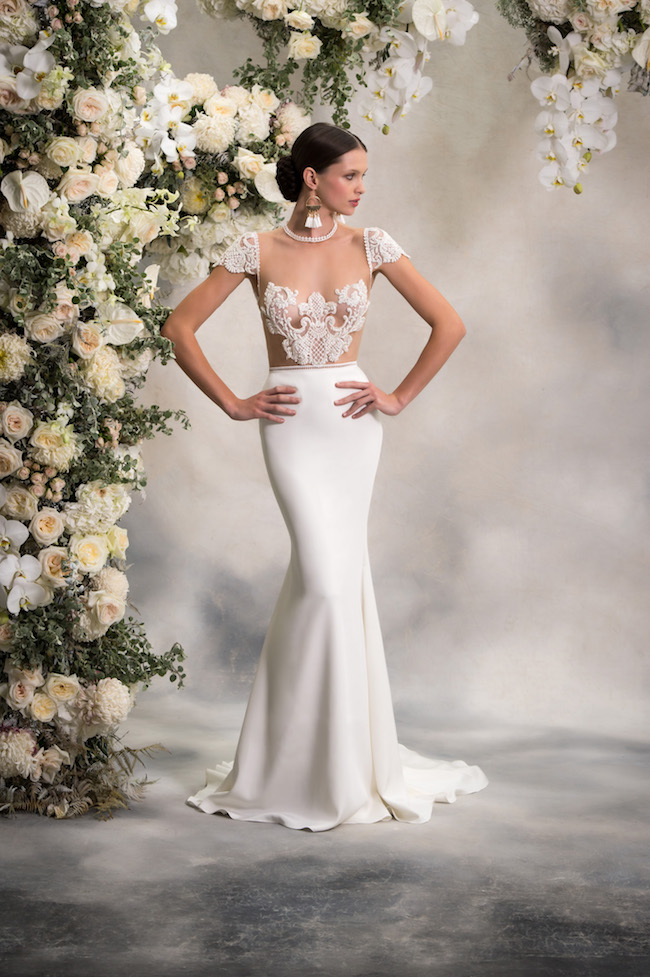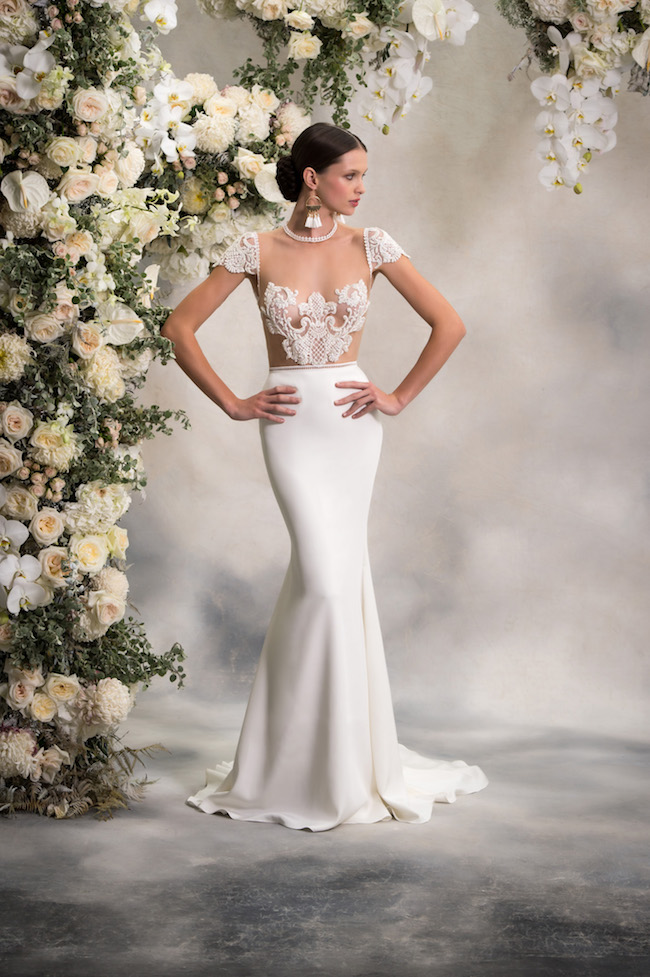 (Above and Below) Paige top with Sephora Skirt: This illusion top with cap sleeves is embroidered with dramatic, body armour-style motifs, paired here with the two-way stretched, mermaid style, silk Sephora skirt. It's our guess that it's set to become one of the most sought after wedding dresses South Africa has seen!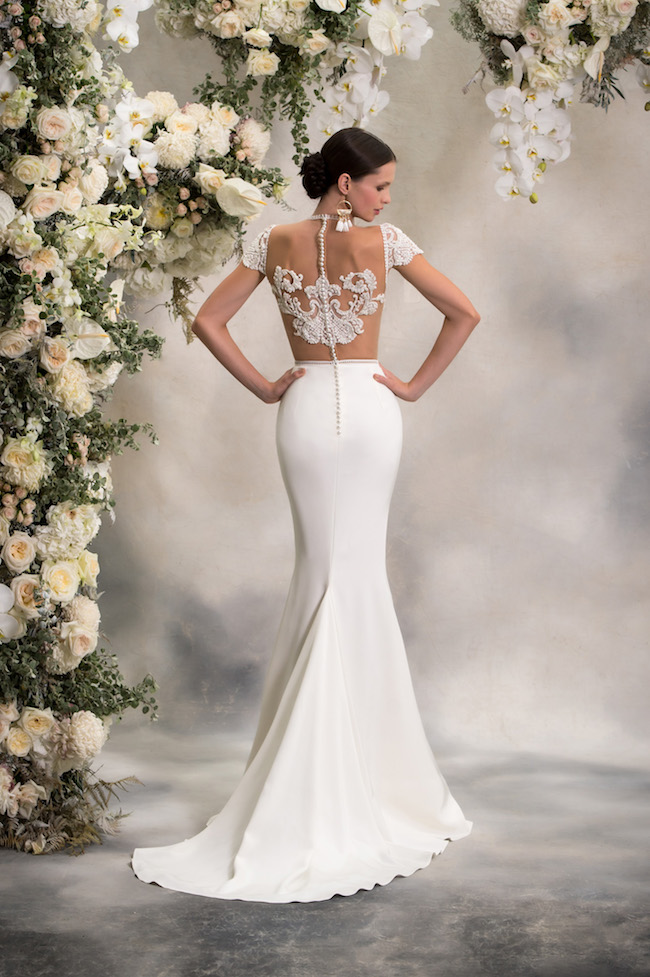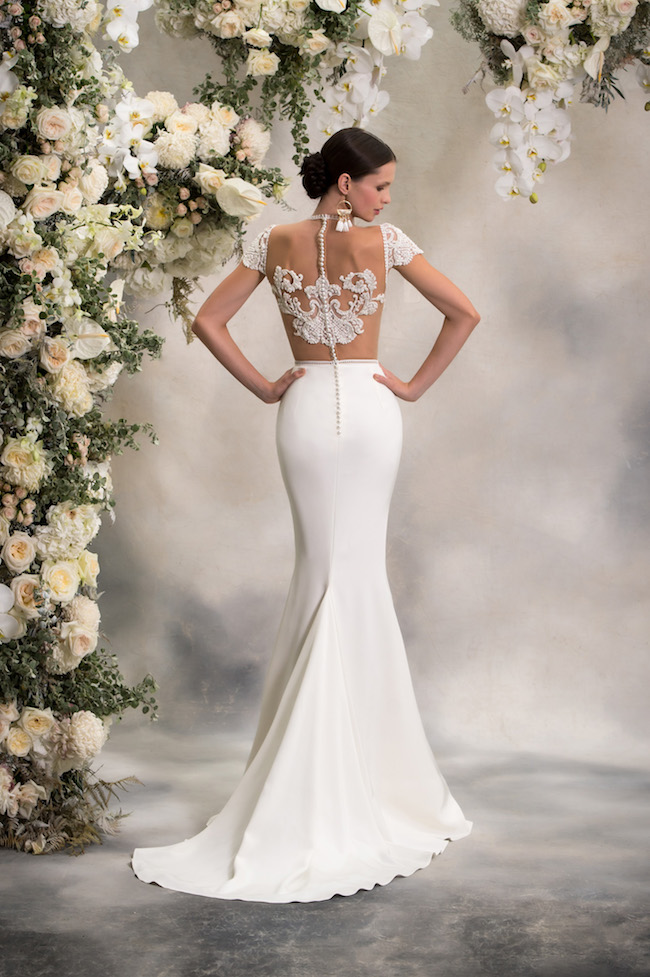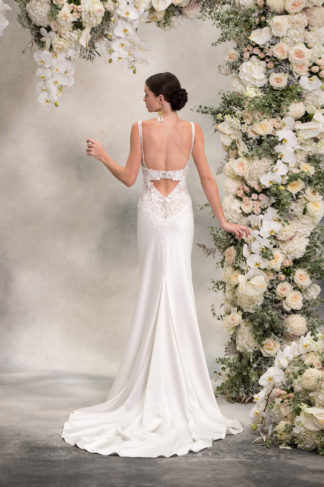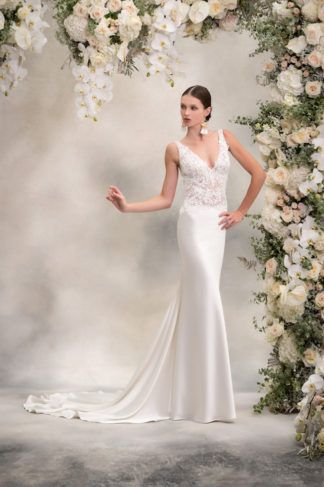 (Above) Angelina Wedding Dress: This feminine and sophisticated gown is made of crepe satin, draping beautifully and falling into a soft mermaid with a short train. Cut on the bias, it offers the ultimate in comfort and fit. The V-necked lace bodice has a cut-out back that is at once elegant and visually interesting.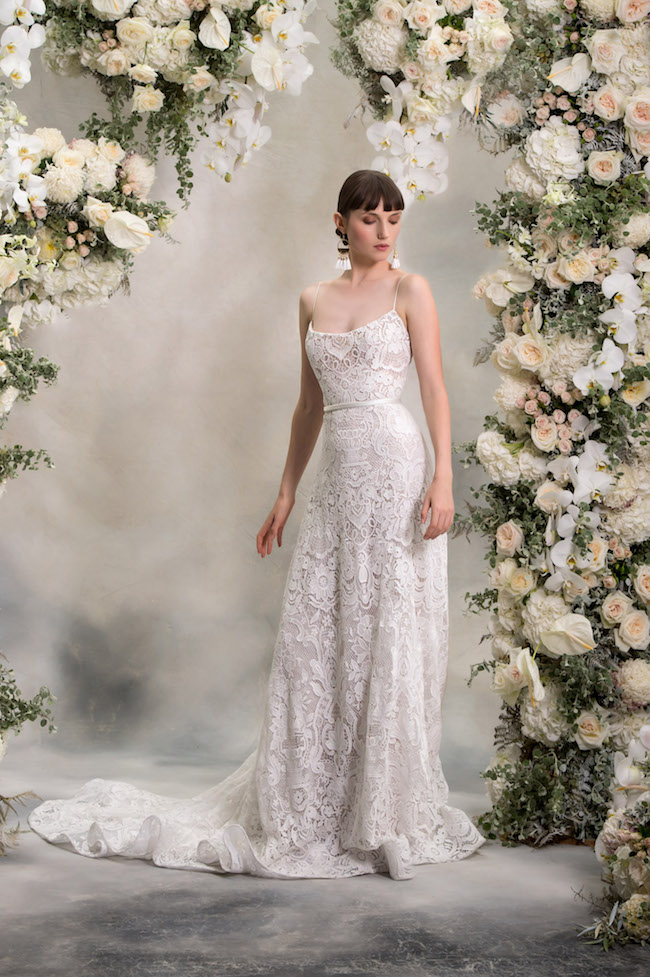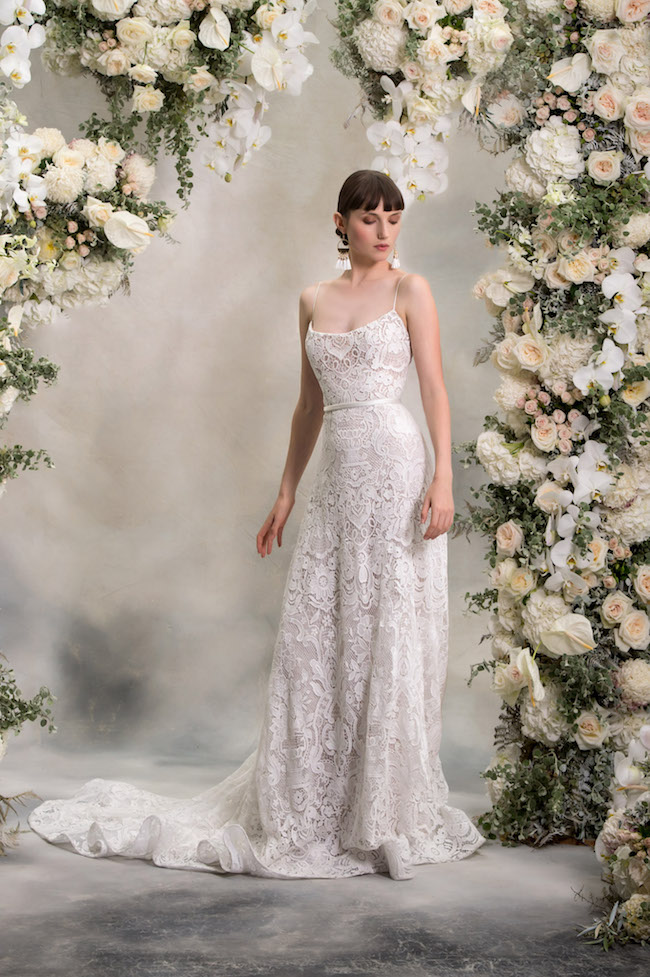 (Above) Madison Wedding Dress: Madison is the perfect gown for today's vintage-loving bride. This A-line gown is a feast of guipure lace, broken by a simple satin belt, a gentle scoop neckline with thin straps, and a trail of pearl buttons.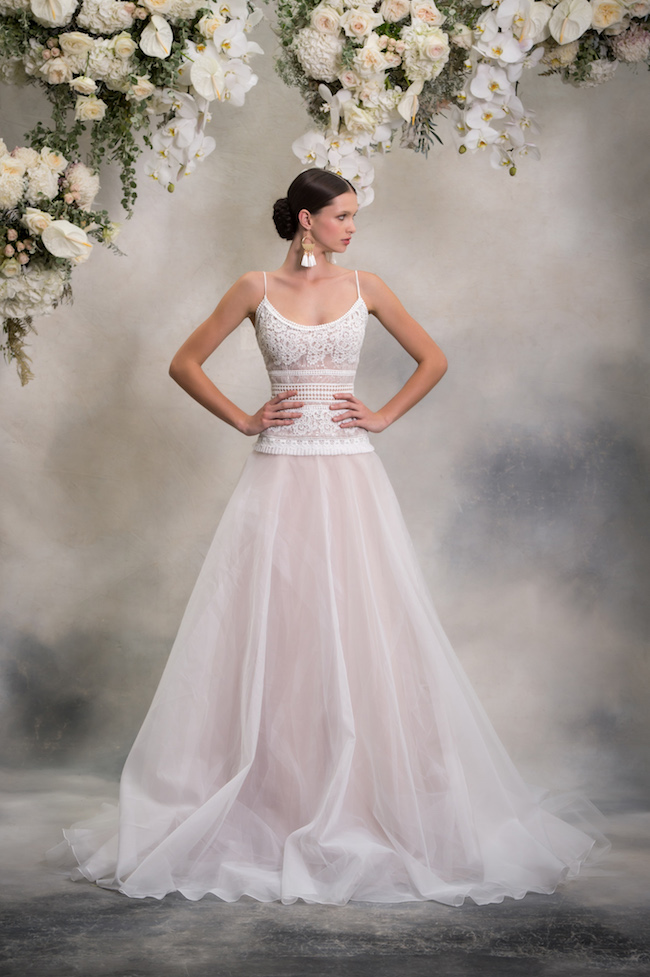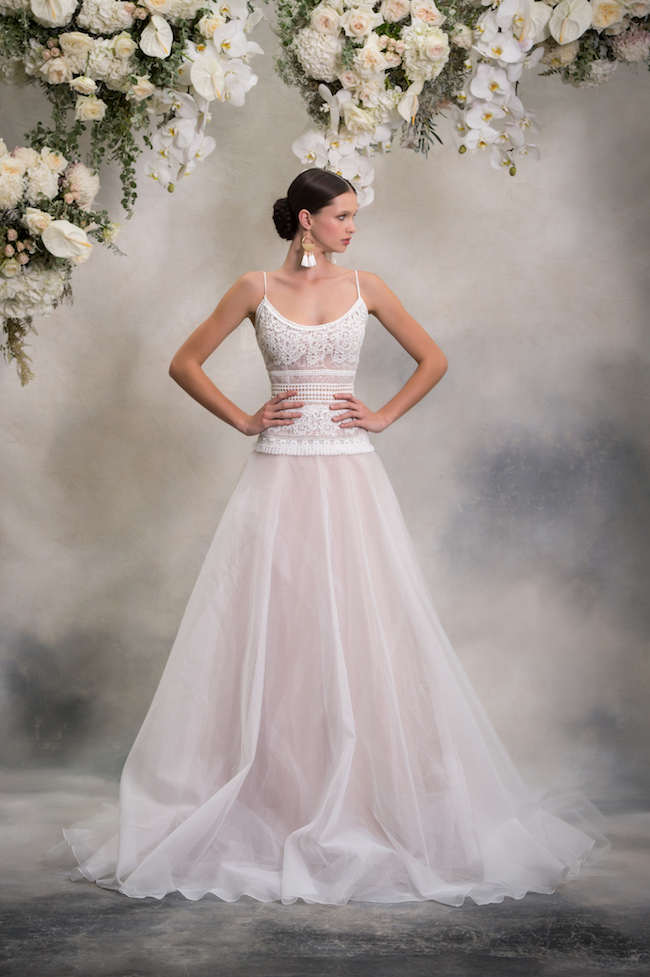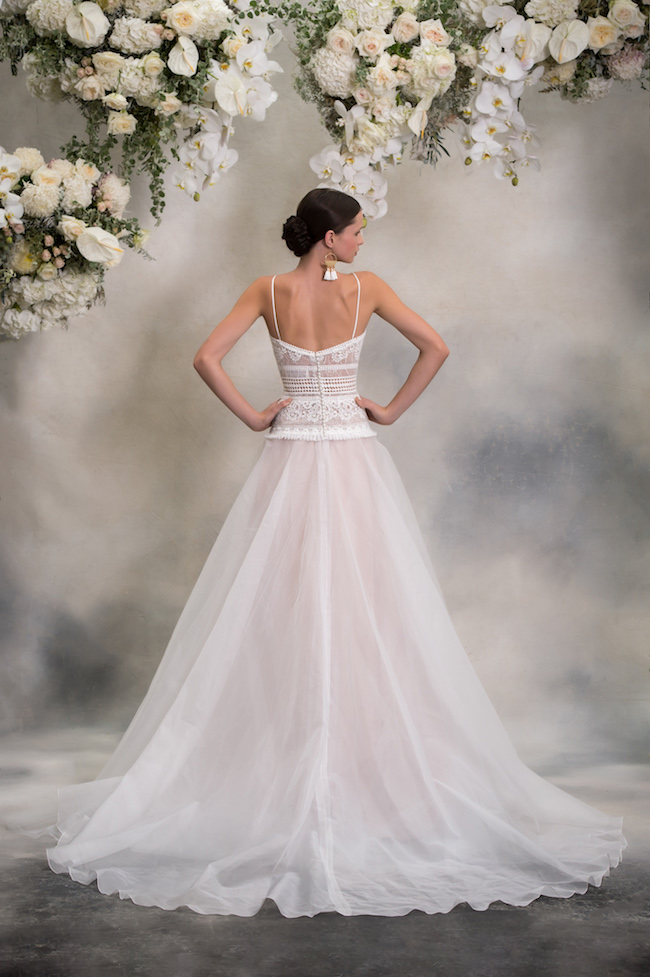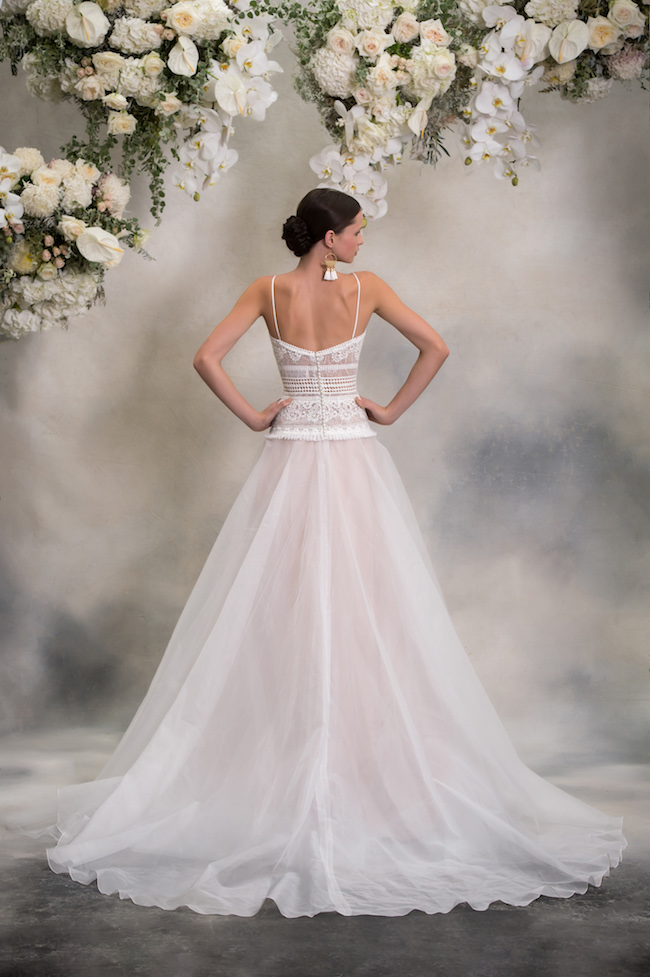 (Above) Yuka wedding dress: Another of the exquisite wedding dresses south africa has to offer, the Yuka gown is made of layered silk organza. A drop waisted ball gown, it is perfect for the bride who wants both flounce and simplicity. The ravishing guipure lace bodice has delicate spaghetti straps and combines geometrical patterns with floral designs.
To see more designs, contact the design team or find information about stockists, visit Anna Georgina online here.
BROWSE MORE WEDDING DRESSES // SEE REAL WEDDING INSPIRATION
Collection credits: Styling and coordination: Luke Krone Events  // Flowers: Anli Wahl Floral // Make-up: Algria Ferreira //  Hair: Kevin Hairguru // Furniture by A Create  // Venue: Roodbloem Studios // Photography and Film: Vizion Photography and Film