Tips For Planning A Stress Free Wedding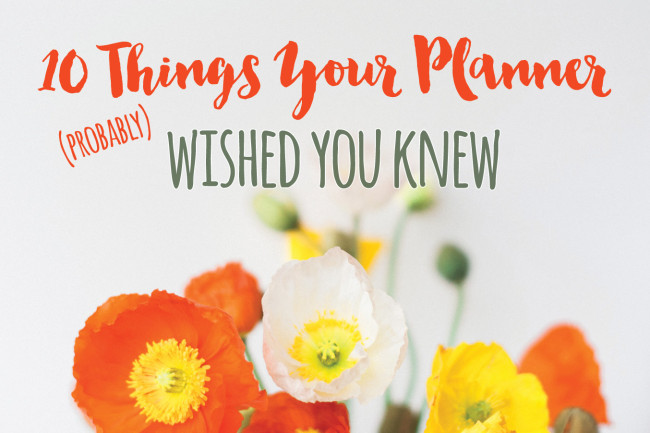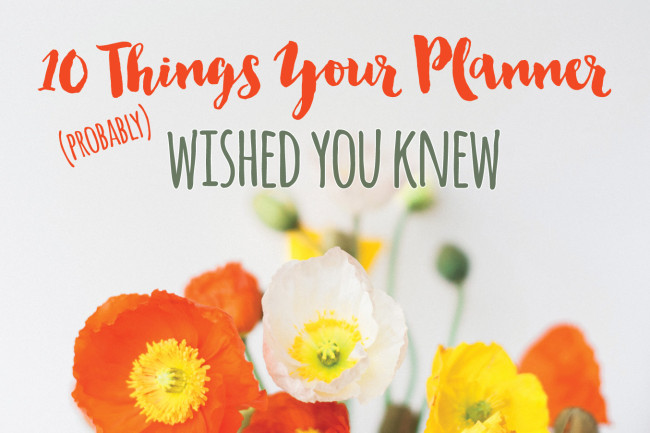 In today's wedding planning feature we go behind the scenes with Sandy Hammer, cofounder of  free event planning platform, AllSeated, who shares 10 things that your wedding planners probably wished you knew. "Few brides have ever planned a wedding before, so it's understandable that many feel the stress of having to figure out and manage planning the big day with little guidance," shares Sandy. "That is why many turn to professional wedding planners for guidance. But there are few things that planners always wish brides knew before starting their planning process."
Sandy, who's planning platform, AllSeated.com, helps couples and top wedding planners stay organized with accurate seating charts, comprehensive guest lists and timelines, points out ten things she suggests to help make the wedding planning process much easier and less stressful: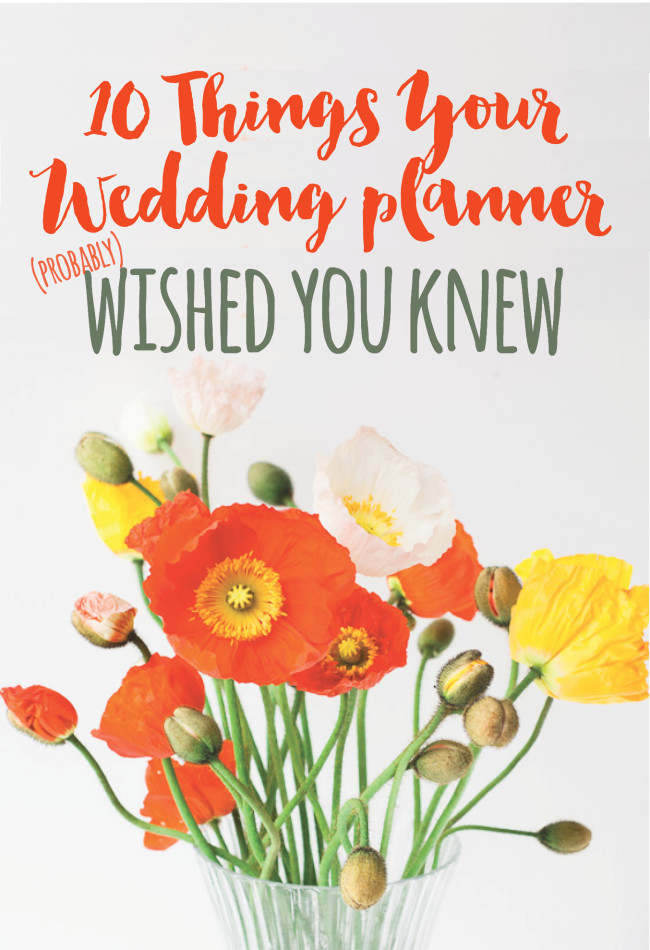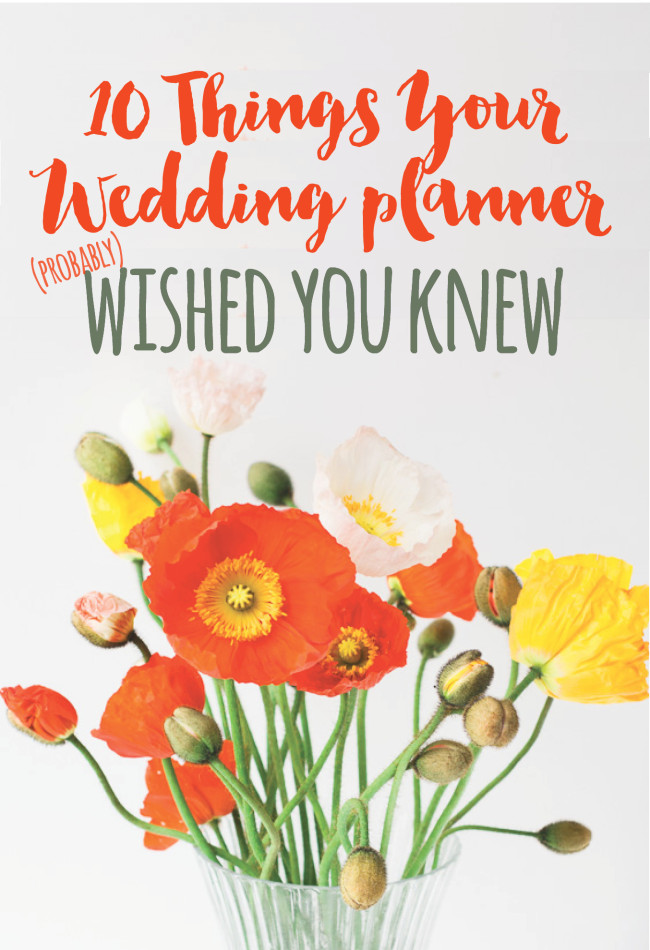 1. Tackle the big conversations from the beginning.
Planning a wedding should be fun but there are important, and sometimes controversial, topics that must be addressed at the start of the process in order to plan effectively.
Addressing your guest list and wedding budget before really doing anything else in your planning is the best way to be organized and in tune with what you are working with.
Sometimes these are sensitive topics and make the wedding suddenly real, but it's critical that they are dealt with at the start. Having the important conversations in the beginning will help you know exactly where you stand with everyone involved in your big day and keep you from going into your planning blindly.
2. Planning a wedding requires time and a lot of decision making.
No matter how big or small your wedding will be, it is going to require organization, attention to detail, quite a lot of decision making and the investment of some time in order to ensure a smooth-running, seamless affair. Knowing this from the start would help many brides to realize what is required of them in the process and possibly prevent the overwhelmed and stressed feelings.
3. A timing schedule is very important.
Having a timeline – an outline of everything taking place on the day of your wedding – will help things run smoothly and ensure that crucial details and to-do's are not forgotten.
The actual "party" part of your wedding is going to be well thought out and organized. It's the rest of the day and the advanced set up of the party like floral delivery, photographer's arrival time and rental set-ups that need to be scheduled, confirmed and shared with all parties involved to ensure that things run smoothly. Your beauty appointments, limo rides and photography times should also be included and shared with all the participating parties.
4. Communication is key.
Like anything else in life, communication helps ease the planning process. Don't let things that bother you during your planning process go without addressing them. If it's your event planner, florist, caterer, seamstress or even your fiancé, let them know your thoughts and openly discuss any detail that is weighing on your mind. People aren't mind readers! Being able to communicate and share is one of the greatest assets to any relationship.
5. Stay in control of your budget.
There is literally no end to planning a wedding. You can always add another detail, but adding another detail will cost you more money. Stay on top of your budget and remember to work within it. Don't allow yourself to get caught up! Sometimes it's best to select one or two areas of focus that you wish to spend more money on (the dress, the flowers or the band, for example) and budget extra for those details to help balance out the rest of your planning.
6. Schedule all beauty trials and wedding day beauty appointments well in advance.
Make your hair, makeup and beauty treatments a priority. This is the one thing that is solely for you. Some people overlook it or leave it to the last minute, which can mean rushed decision making, not getting the right time appointments and not having things done the way you like them. A bride will not enjoy her day if she doesn't like how she look.
7. If you have a bustle for your wedding dress, make sure to take someone along with you to your fitting.
If you plan to bustle your wedding gown after the ceremony, no one will know how to bustle it properly if they aren't shown ahead of time. For this reason, bring a relative, friend or bridesmaid along with you to one of your final dress fittings so that the seamstress can show them how to bustle your dress. This will allow them the opportunity to practice the bustle and then be able to do it for you quickly on the day of your wedding.
For the grooms, if they will be wearing bow ties, make sure someone in the bridal party can help tie a bow tie!
8. While getting in shape for the big day makes sense, it's also important to remember to eat and hydrate the day of your wedding.
All brides want to look their best for their wedding day, which usually means an increased focus on exercise and diet during the wedding planning process. However, it's very important for brides to remember that they must eat and stay hydrated on the day of their wedding. Brides have the tendency to be so busy and stressed on their big day that they either forget to eat or turn down food, which is a huge mistake because it can lead to fainting, not feeling well, the inability to focus and an irritable mood.
9. Marriage first, wedding second.
With all the admin around planning a celebratory event, it can get easy to lose sight of what a wedding is really about – building a life with your partner, not just throwing a really big party. It's so important to plan the wedding of your dreams while keeping things realistic and focused on what is really important. All too often we see brides experience a letdown after their big party has come and gone when the reality is, your new life is just beginning and that's the truly exciting time!
10. On your wedding day, let it go.
When you wake up on your wedding day, take a deep breath and enjoy your day. Let all of the details go. You set the tone for the day, so if you are nothing but stressed out, everyone else will be too. You have organized and planned every detail and now it's time to actually enjoy your day. Even if little things don't pan out the exact way you envisioned, don't let it ruin your day. The reality is, no one else knows every detail you planned so they won't know if something didn't go exactly as you hoped it would. Let yourself be the bride, not the planner.
Thanks for these tips, AllSeated! Check out their planning tools at AllSeated.com here.