YES BABY!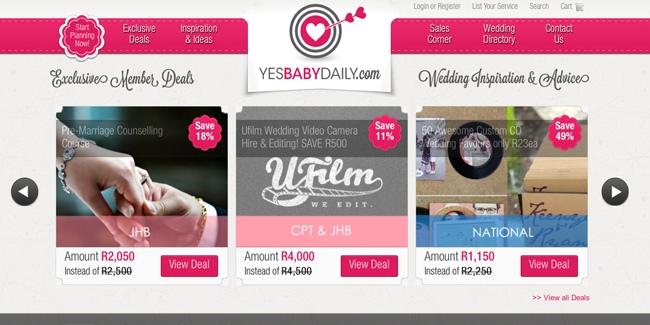 Online South African Wedding Deals & Directory
Yes Baby Daily combines daily South African Wedding deals for hot and trendy wedding products and services with an information-rich portal where engaged couples can devour their expert collection of ideas, tips, directory and how-to guide for planning a wedding.
Love struck and in the process of planning your dream wedding? Are the costs of planning your dream wedding preventing it from coming true? Answering the call of most South African brides-to-be for a wedding resource unlike any other, Yes Baby Daily is the premier pretty online wedding one-stop-shop portal that offers wedding offers, advice, inspiration and an extensive vendor directory.
Exclusive Deals for Yes Baby Daily Members
Scouring the national landscape for the top-notch wedding suppliers driven to please their brides-to-be, Yes Baby Daily runs several daily deals on hand-picked wedding products and services such as venues, décor,  photographers, bridal wear and accessories, pre-wedding parties and honeymoon trips, wedding gifts and so much more! Yes Baby Daily members can indulge in a regular dose of deals throughout South Africa in the following wedding-related categories: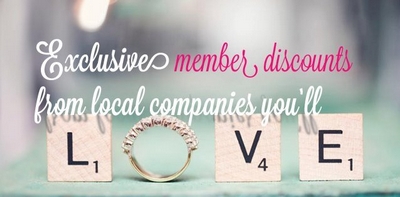 Wedding Venues
Decor & Hiring
Flowers & Bouquets
Cakes & Catering
Hair & Beauty
Pre-wedding Party
Photos & Videos
Entertainment
Stationery, Gifts & Favours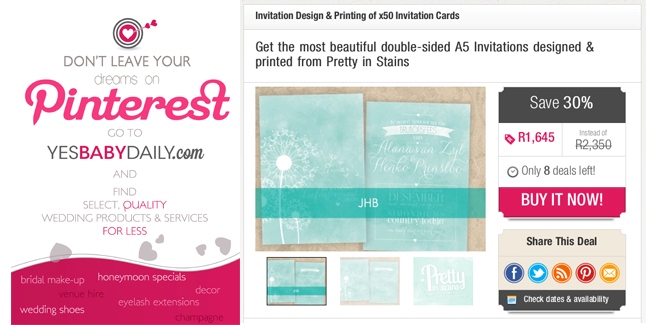 Become a Yes Baby Daily Member
Make www.YesBabyDaily.com your first stop when planning your wedding and register as a member to receive access to their daily wedding deals. Browse their website for wedding inspiration and ideas, tips and tricks about everything and more you could have imagined concerning your wedding planning journey. Keep up with their latest wedding deals by liking Yes Baby Daily on Facebook.com/YesBabyDaily and following @YesBabyDaily on Twitter.com/YesBabyDaily and Pinterest.com/YesBabyDaily. Brides can also get in touch with them by sending an email [email protected] to receive a hearty Yes Baby response ready to attend to your needs!
Yes Baby Wedding Inspiration, Ideas & Advice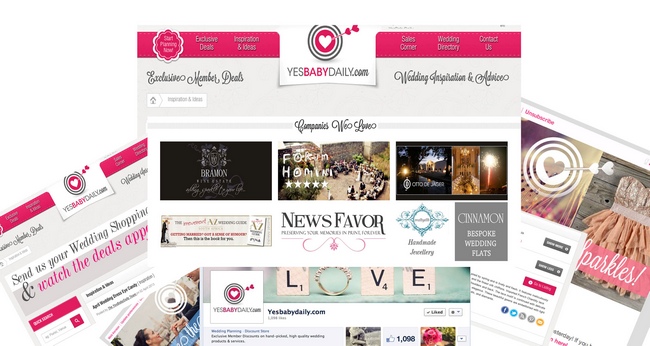 Yes Baby Daily is such a cool idea for brides-to-be. Here's why:
Wedding Inspiration, Ideas & Advice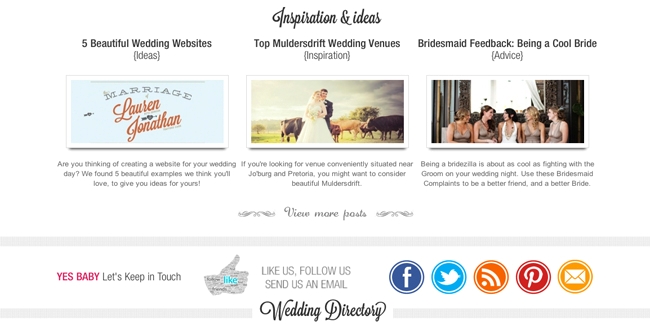 Yes Baby Daily offers a handy wedding planning section called Start Planning Now that will take you through the most important aspects of planning your wedding, from deciding on your wedding theme and taking care of your save-the-dates and invitations, to finding your perfect wedding venue and of course, your wedding dress!
Inspiration, advice and ideas are on hand in their range of categorised articles waiting to be read!
Their useful wedding directory of preferred wedding suppliers can also be referred to in helping you realise your dream wedding with more of what you'd like within your budget.
Just 'Say Yes' Baby, Daily!'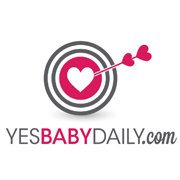 "Your wedding is ultimately one of the most important days of your life, but there are those extras you want to include that don't necessarily fit into your budget. We want to help give Brides their dream wedding, by finding unique and high quality wedding products & services and hosting promotional discounts to make them more affordable."
Tash Chapman, Director of YesBabyDaily.com  
Visit www.YesBabyDaily.com  and register to become an exclusive member today!
This fab post has been sponsored with love.