Introducing Cape Town Wedding DJ
DJ Shylo
♥ ♥ ♥
Selecting your wedding music is key to setting the tone for your wedding celebration! From the processional and recessional of the wedding ceremony to the Grand Entrance, First Dance, Garter-Throw and Bouquet-Toss of the reception, each momentous part of every couple's wedding day requires the right song.
To assist you with picking the perfect wedding playlist,  established Cape Town-based DJ Shylo, the latest addition to the Confetti Daydreams sponsor family, has shared a playlist of the best songs to play for each part of your wedding day.
Introducing Cape Town Wedding DJ Shylo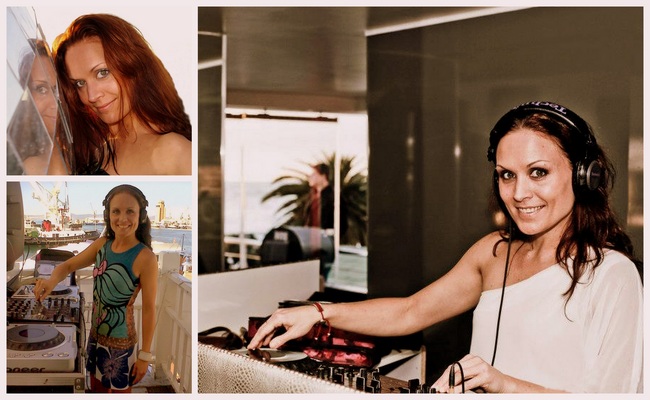 Meet DJ Shylo. Boasting more than 13 years of experience as a professional Deejay, DJ Shylo is a song spinning extraordinaire with spot-on timing geared to help each couple create the perfect romantic ambience for their wedding day! Her extensive knowledge of music includes all genres from classic to rock, jazz to commercial or pop, Afrikaans to swing, and all of those timeless classics that everyone can connect with.
Accommodating each couple's unique music taste and special requests with a personalised wedding soundtrack, DJ Shylo will keep the celebration rocking and you and your wedding guests happy, ensuring that all dance the night away.
The Processional
When the bridal party makes their entrance signalling the start of the wedding ceremony, ensure that a beautiful introductory song is played to announce their entrance.
Joe Cocker – You are so Beautiful
Gordon Lightfoot – Beautiful
Snow Patrol – Chasing Cars
Adele – Make you Feel my Love
Neil Diamond – I Believe in Happy Endings
The Recessional
Once you have exchanged your vows and the wedding ceremony has been drawn to a close,  exit the ceremony venue as newlyweds with joyous song fit for confetti-throwing!
Michael Buble – This Thing Called Love
Paul McCartney – Dance Tonight
Ray Lamontagne – You are the Best Thing
Sixpence Non the Richer – Kiss Me
Al Green – Let's Stay Together
The Grand Entrance
Start your wedding reception celebration on the right note! Whether you're planning a funny, dramatic or seriously romantic grand entrance, stage a true grand entrance with a tune to get your wedding guests in the mood for a party!
Coldplay – Paradise
The Wannadies – You & Me
Mr Big – Be with You
Calvin Harris – Close to You
Queen – You're My Best Friend
The First Dance
With a romantic and meaningful song filling your ears, take to the floor and hold hands to begin the first dance.
Billie Joel – Just the Way you Are
Eric Clapton – Wonderful Tonight
Otis Redding – These Arms of Mine
Madeleine Peroux – Dance Me till the End of Love
Nina Simone – My Baby just Cares for Me
The Garter-Throw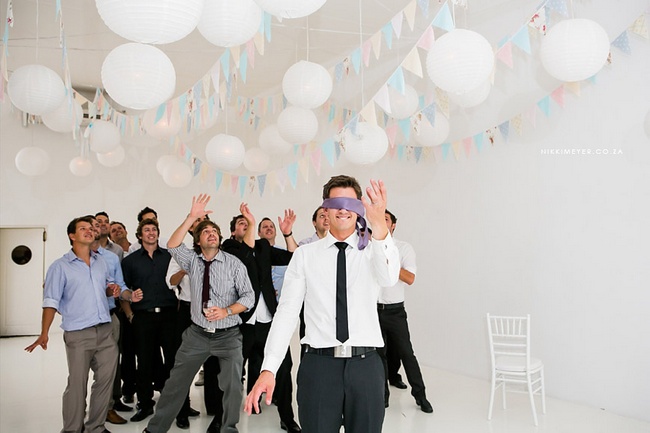 Get the groomsmen ready in their best garter-catching positions with an exhilarating song for the flinging of the garter!
Marvin Gay – Let's Get it On
R Kelly – Bump 'n Grind
Gloria Estefan – Bad Boy
Joe Cocker – You can Leave your Hat On
Kings of Leon – Sex on Fire
The Bouquet-Toss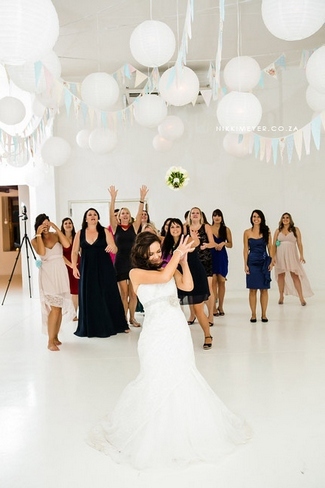 Yay! One of the most joyful moments shared between a bride, her bridesmaids and all other ladies.
Enjoy the bouquet-toss tradition with a song for the ladies!
Beyonce – Single Ladies
Beyonce – Girls Run the World
Beyonce – Grown Woman
The Pussycat Dolls – I Don't Need a Man
Eurythmics – Sisters are Doing it for Themselves
Shot by Nikki Meyer Photography
Connect with DJ Shylo
Shylo has been referred to by her clients as a wedding professional that has created unforgettable reception atmospheres by her ability to read the mood of the crowd, keeping guests very happy on the dance floor. In addition to her expert DJ-ing services, DJ Shylo's wedding and event partner, F-Sharp Music, takes care of all the sound and lighting requirements for your wedding event. Spend the most precious moments of your wedding day celebrating with your guests and leave the music and lighting in the capable hands of DJ Shylo and F-Sharp Music.
Get in touch with DJ Shylo, who has full references available upon request, by referring to her details below:
[email protected]
| 084 262 7964 |
www.fsharpmusic.com
 ♥ ♥ ♥
This fab post has been sponsored with love.