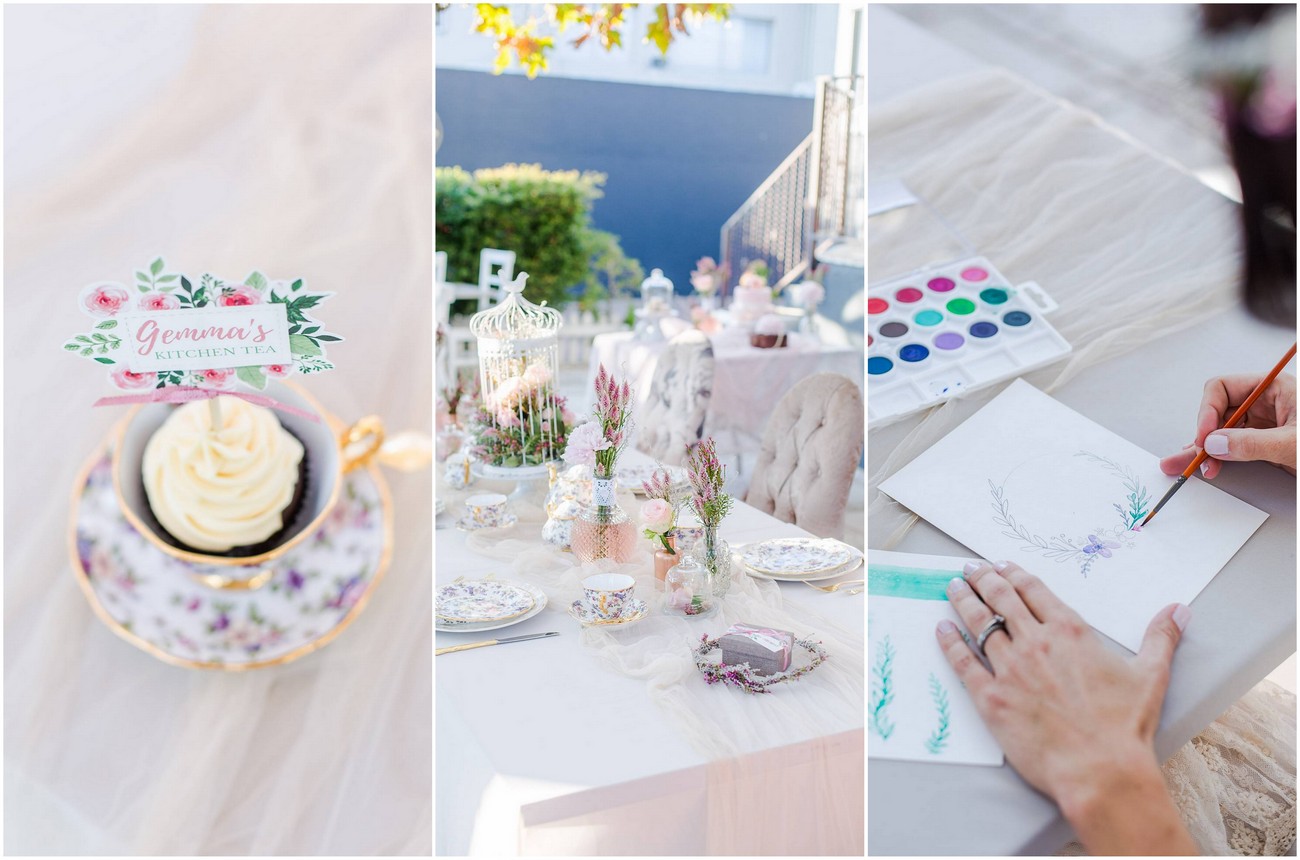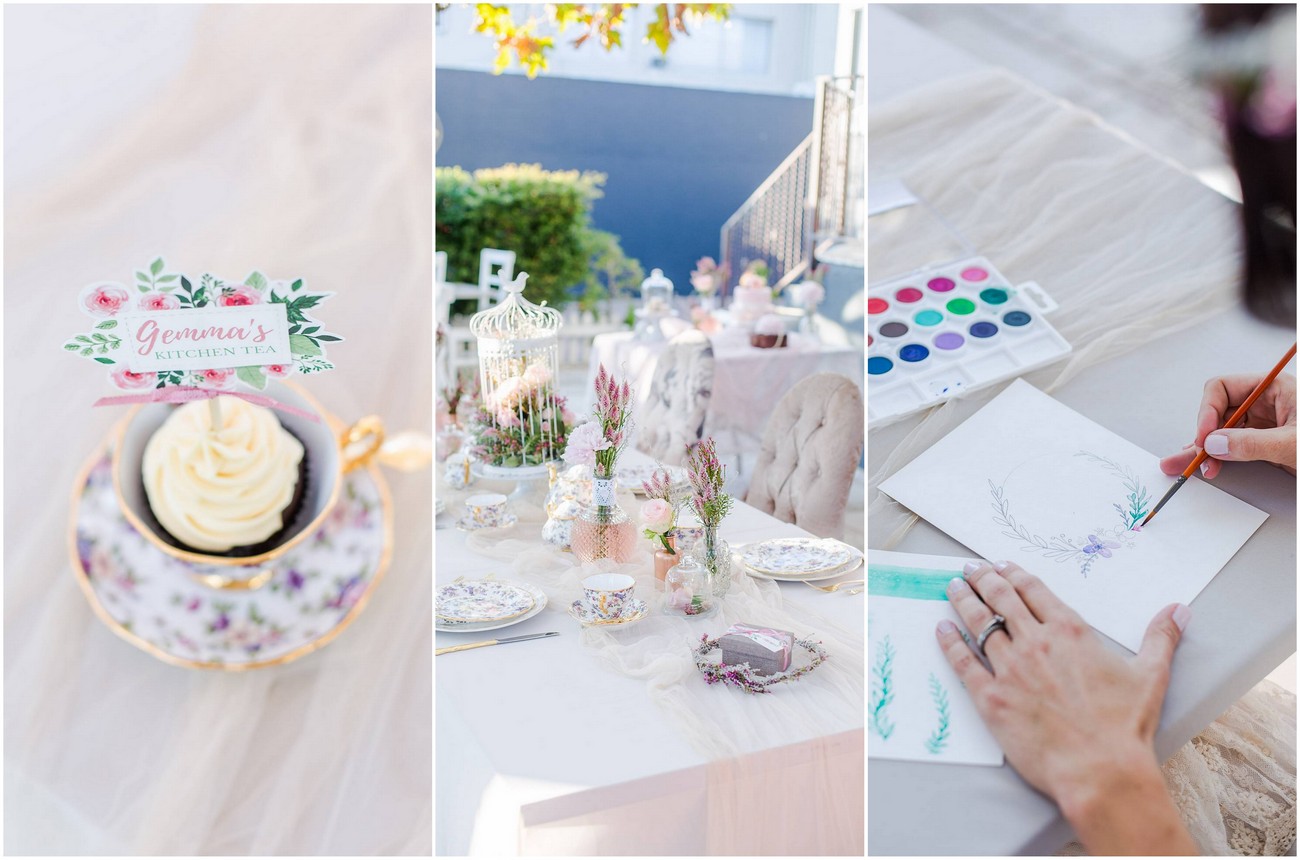 Kitchen teas are a wonderful opportunity to get creative in celebrating the bride shares Claire Nieuwoudt of Something Pretty, who specializes in creating modern kitchen tea ideas and fun pre-wedding events. More and more bridesmaids are opting to create a pleasurable experience for guests where they can learn something new, rather than the traditional kitchen tea idea of games and tea with the bride at home.
A kitchen tea is an important tradition when it comes to celebrating the bride, where the grannies, aunts and mothers of the bride and groom are included. It's possible to incorporate fresh and fun kitchen tea ideas to breathe new life into this tradition without losing the family elements which make it so special. Today Something Pretty teams up with My Vintage Tea Table and Billy Boo's Cakery at Chocolat Bistro, showing us how to take the traditional idea of the kitchen tea to a new level, whilst keeping the event accessible and affordable.
Adding creative decor and something like a craft class transforms the celebration into something fun that the young and young at heart can enjoy together.
Click To Tweet
A demonstration of a watercolour class provided by Something Pretty invites guests to spend a relaxing morning learning the basics of watercolour, with a splendid tea to enjoy afterwards.
The inspiration for this styled kitchen tea, photographed by  Katie Mayhew Photography, was the beauty of watercolors. A color palette of pink tones with touches of peach and rose gold created a delicate, relaxing atmosphere. The softness and femininity of the painting technique appeals to the senses and provides inspiration for a number of elements.
Watercolour Kitchen Tea Ideas for the Modern Bride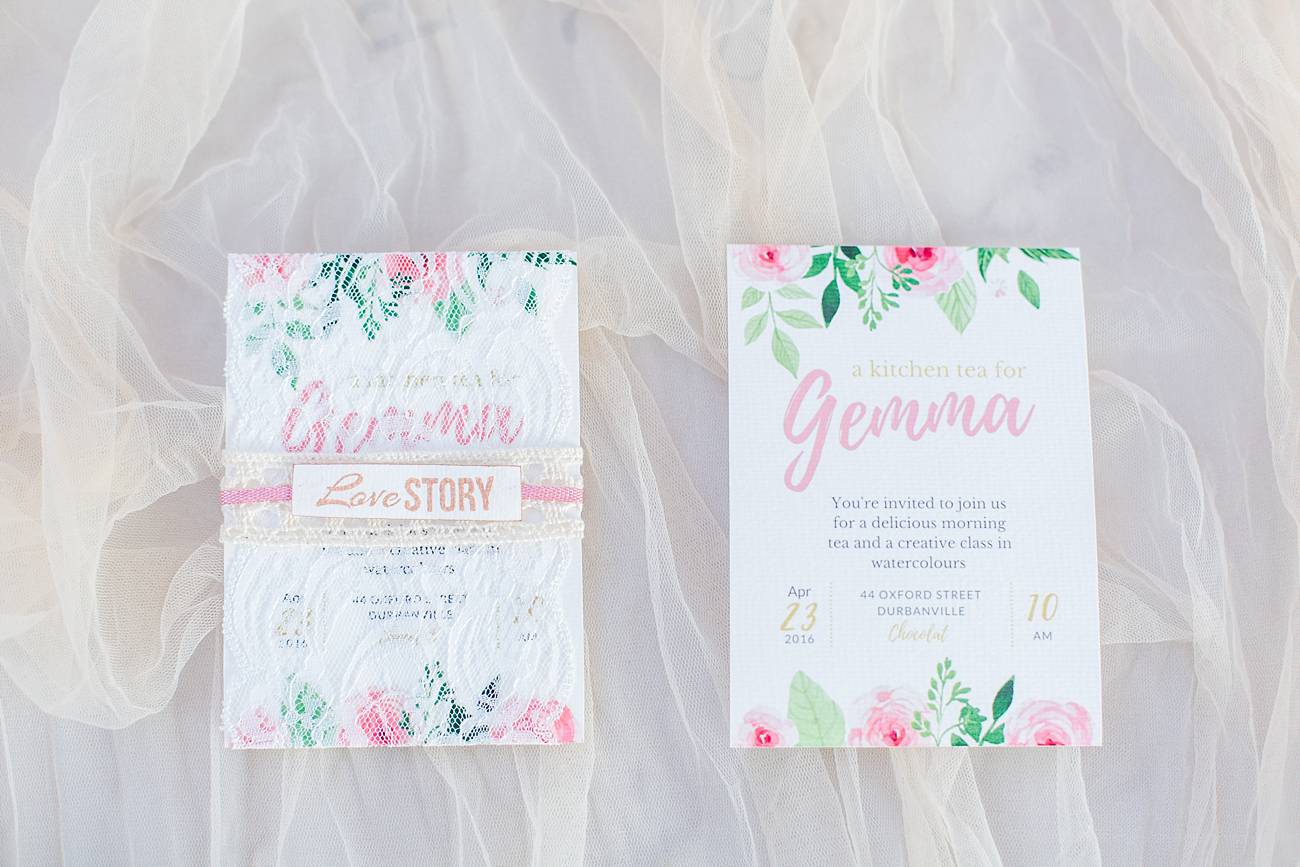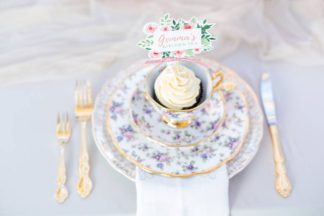 Swathes of tea-stained tulle were layered on top of chiffon tablecloths in a matching colour to recreate the transparency of watercolours through sheer fabric. A mix of roses and fynbos blooms in shades of pink added to the feminine feel.  A pretty fynbos crown was made for the bride-to-be to wear.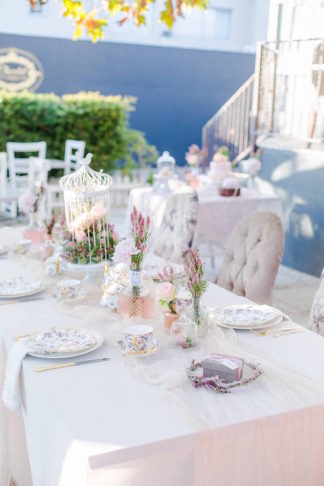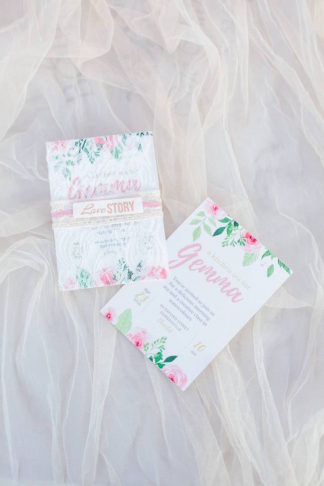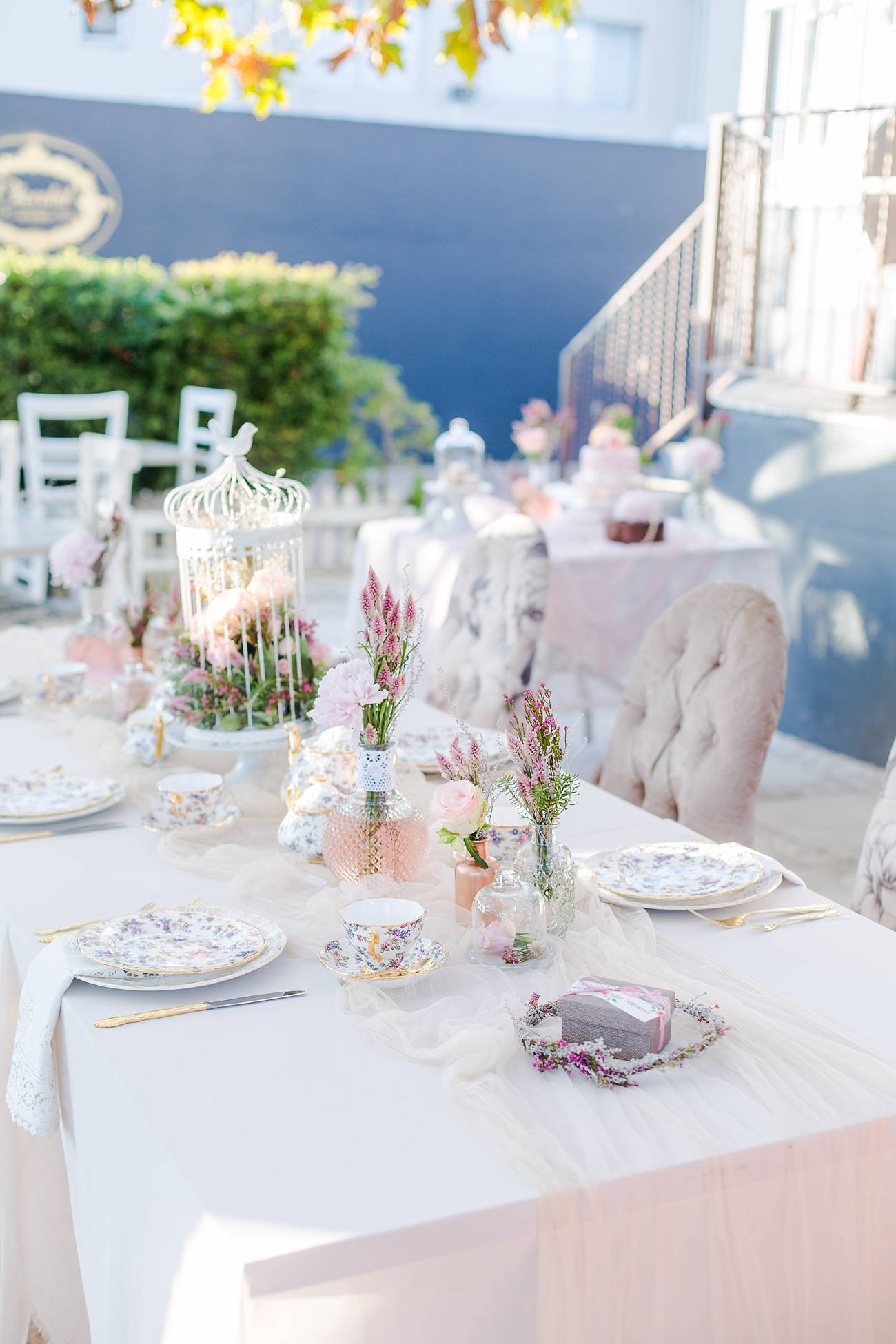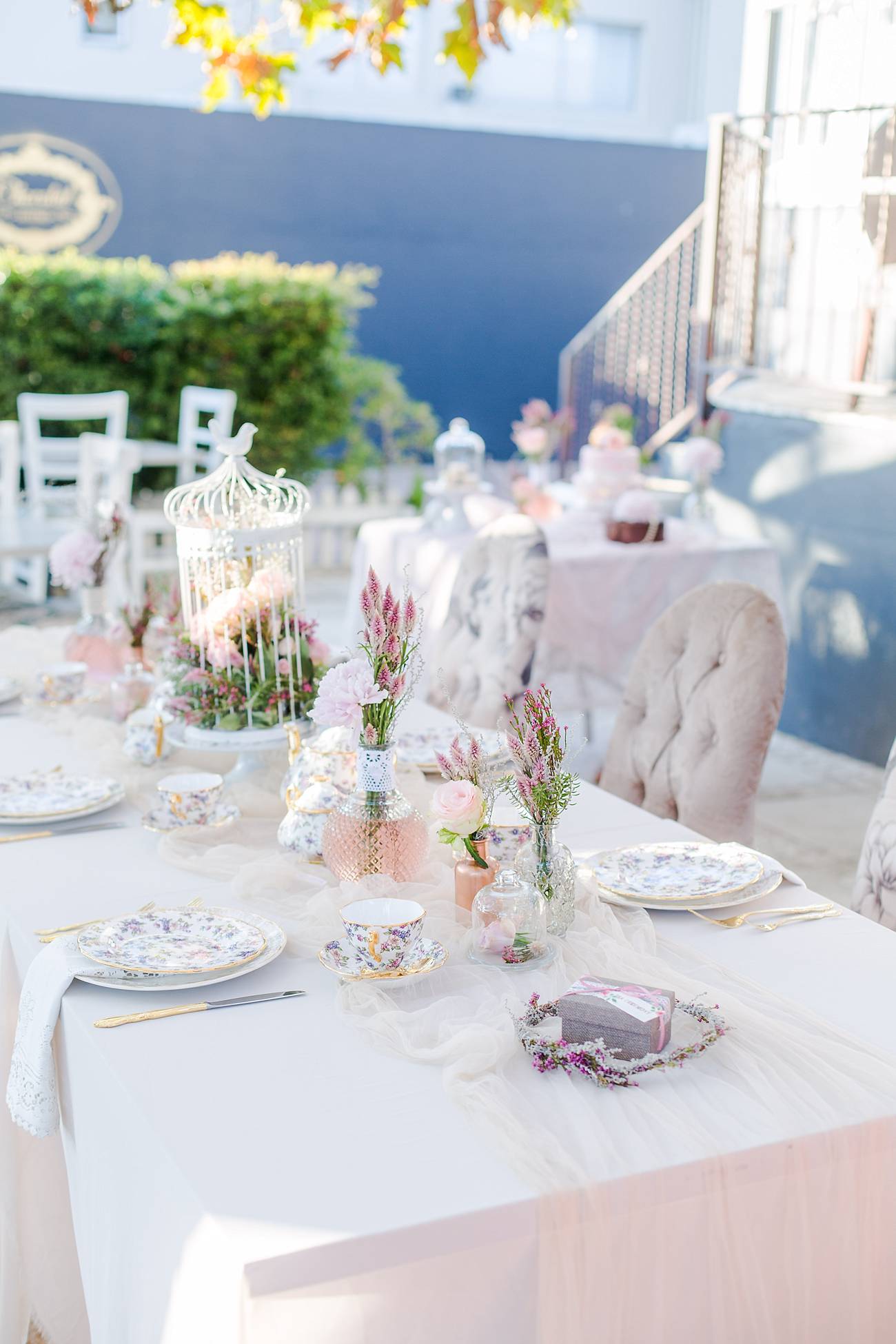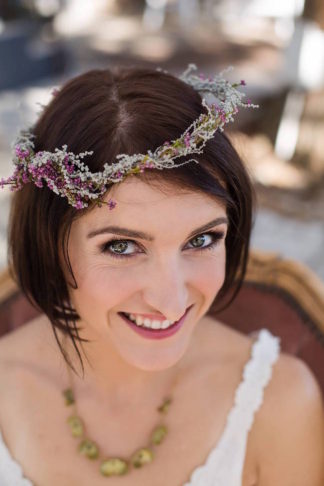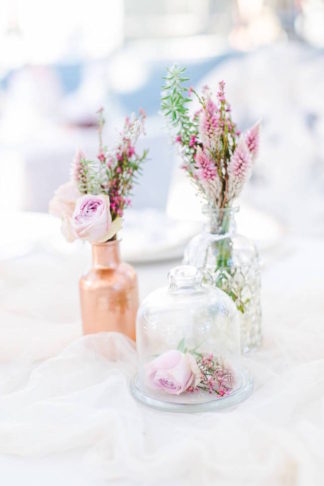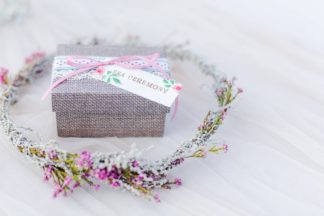 The thank you gift is a little box filled with exotic tea, creating a 'tea ceremony' guests can enjoy at home.
Click To Tweet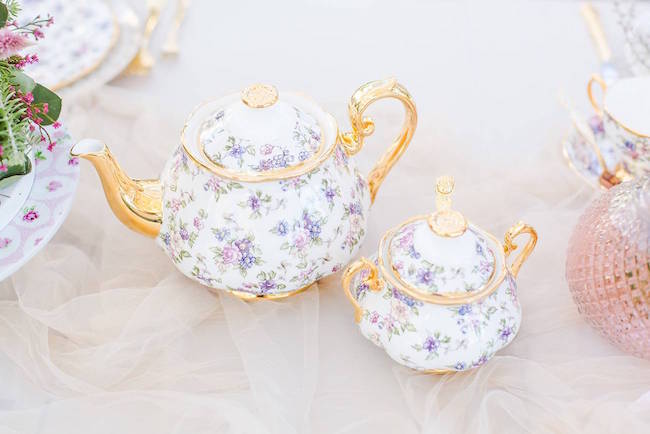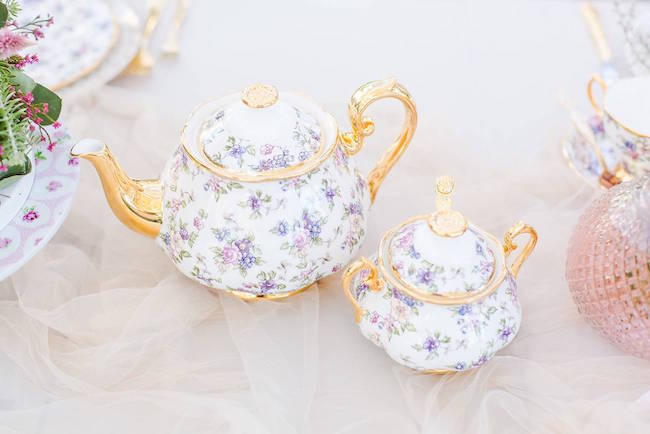 The small rose gold vases and the gold cutlery added a touch of glamour. The cutlery, plates and Royal Albert tea set was provided by My Vintage Tea Table, creating a table setting fit for a queen and her ladies in waiting.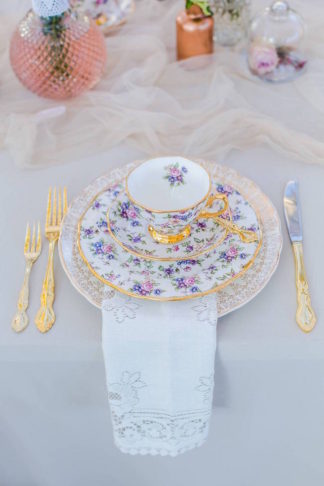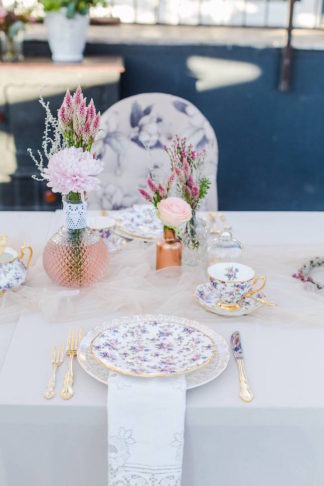 The vases are filled with pale pink tinted water using a drop of food coloring, as if they were taken from an artist's table, and filled with flowers.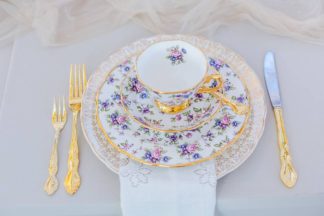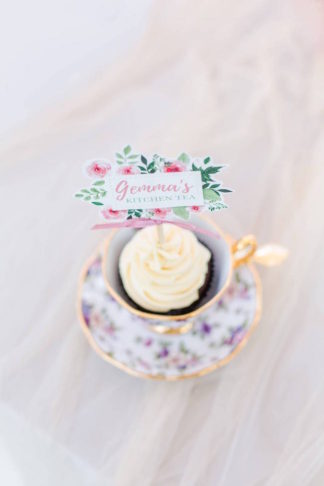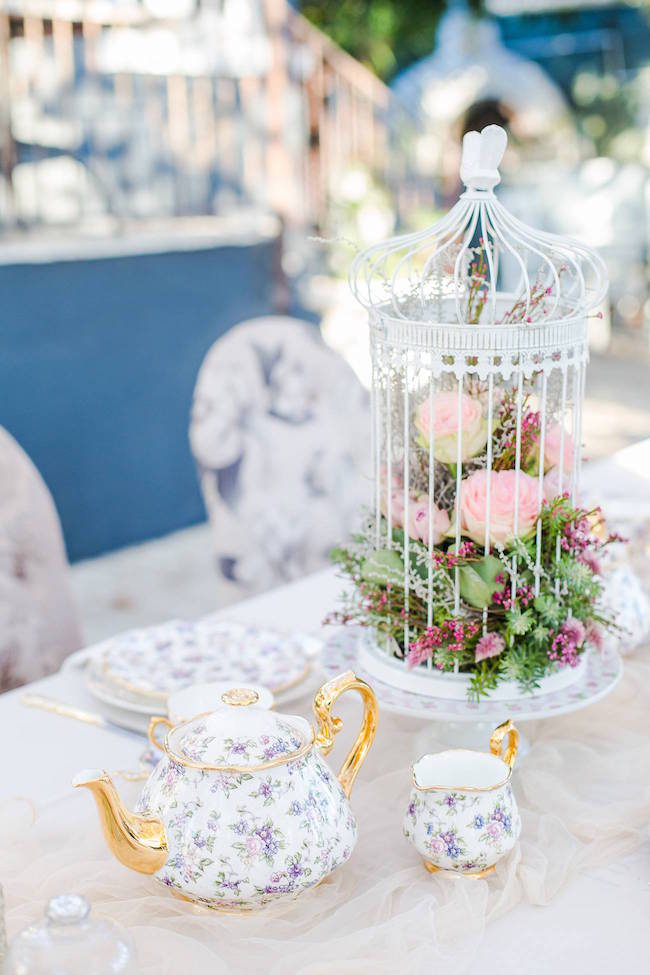 To recreate this look, chiffon and tulle can be purchased at any fabric shop. The tea-stained effect is created by soaking the tulle in a big cooking pot filled with strong tea. The tulle can then be hung up to dry on a washing line.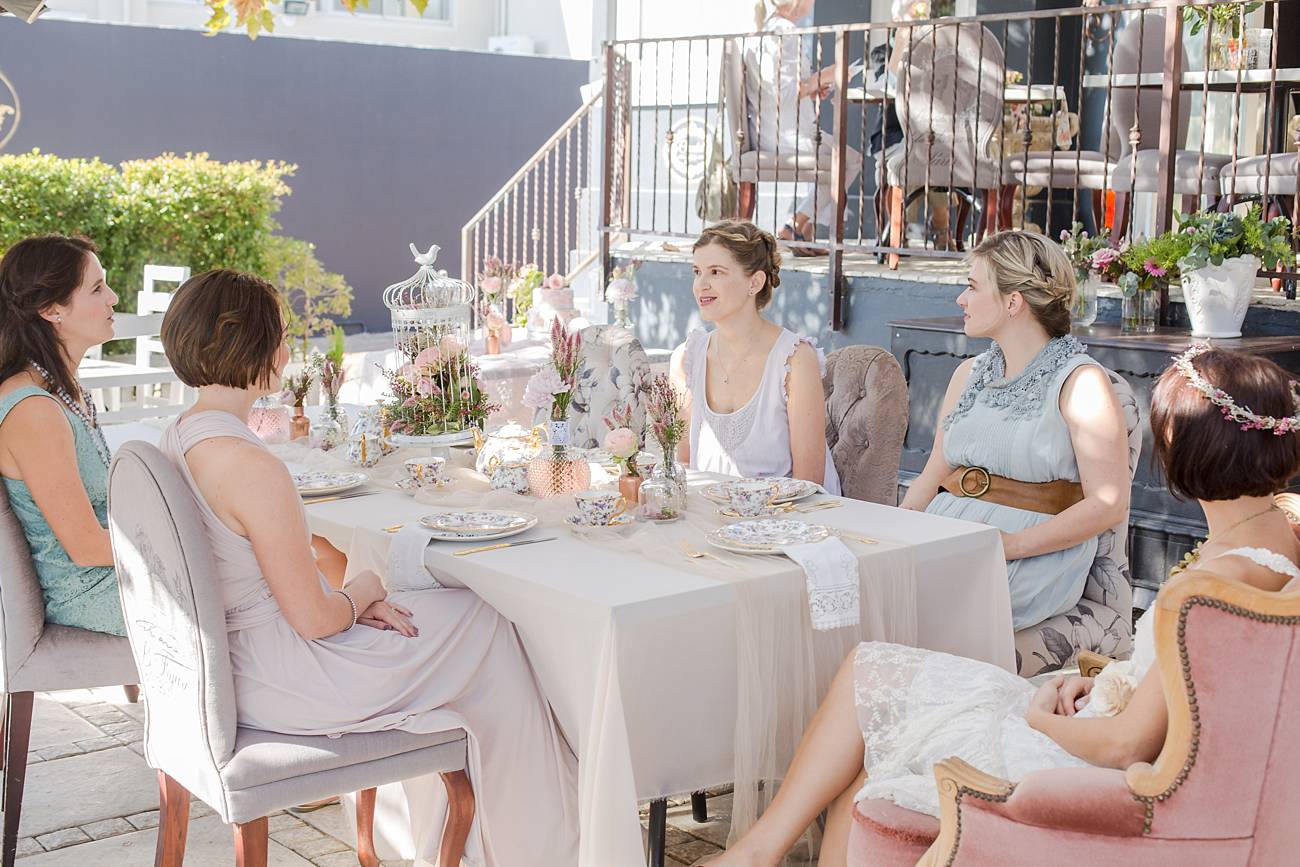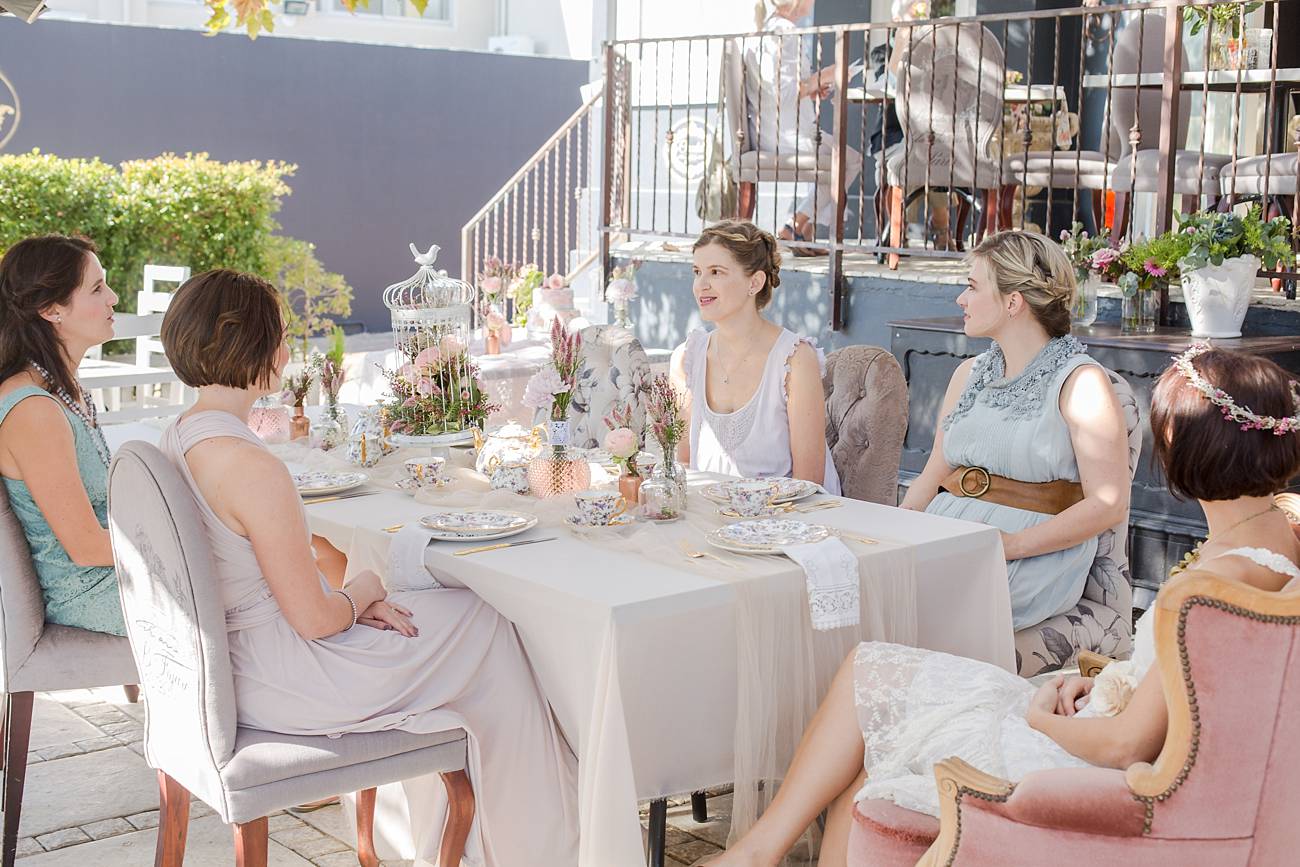 Look for a lovely coffee shop or restaurants that serve an affordable high tea or brunch to act as your venue.
Click To Tweet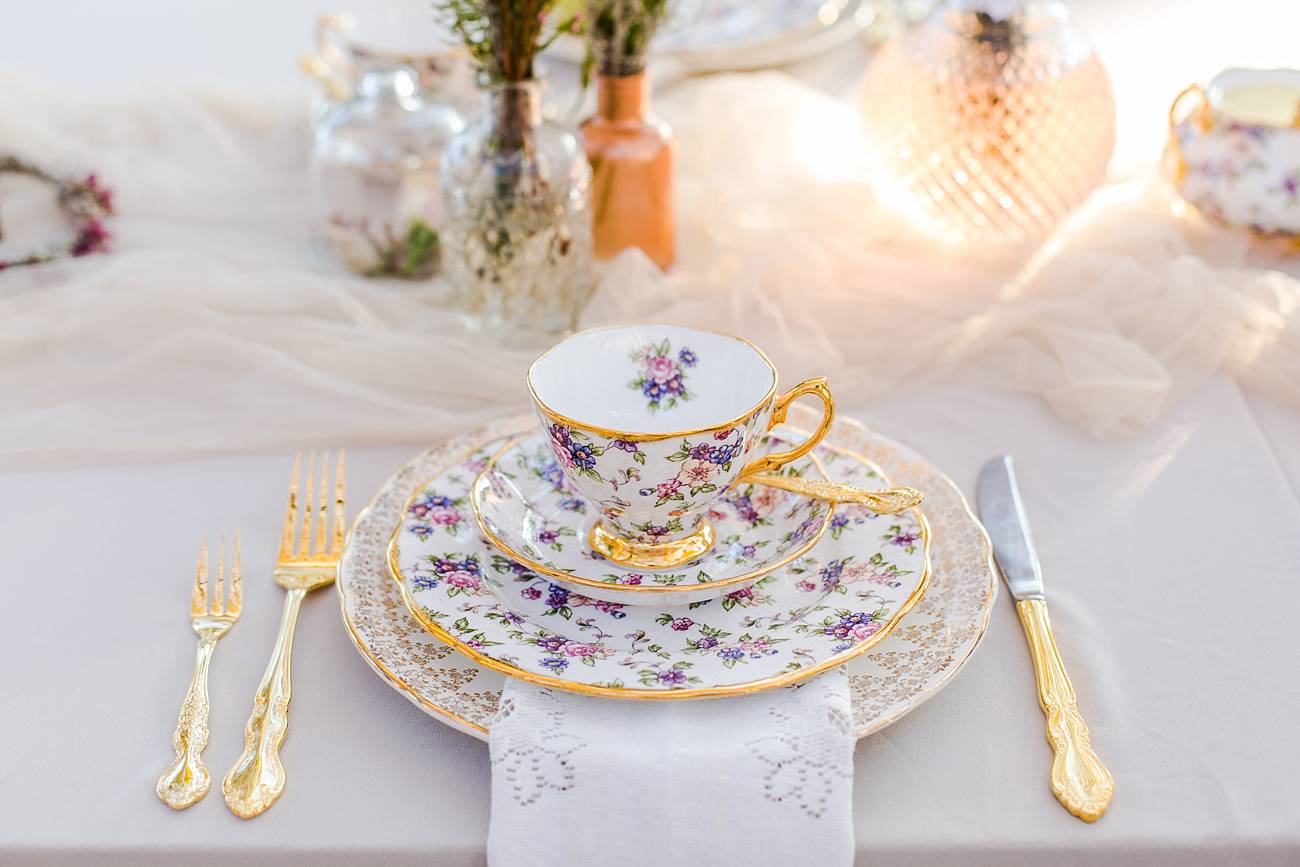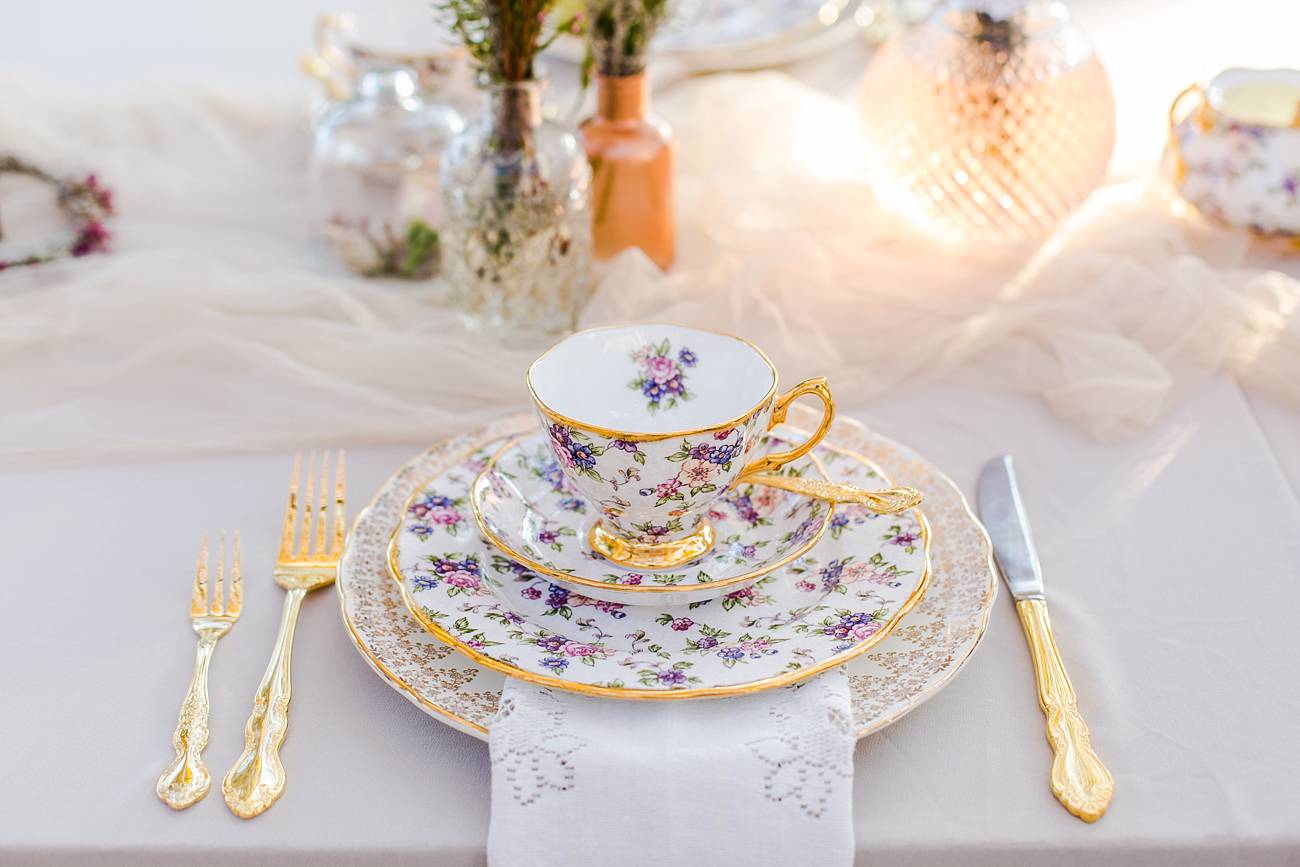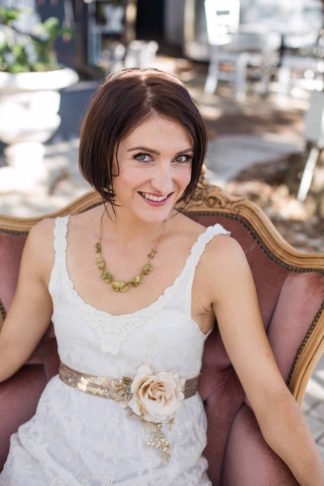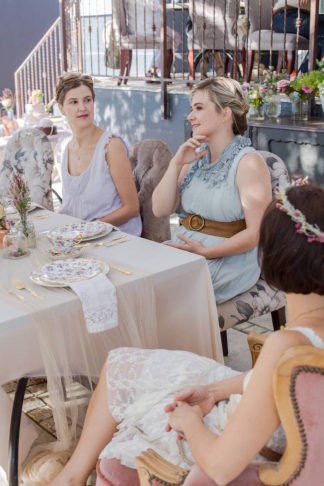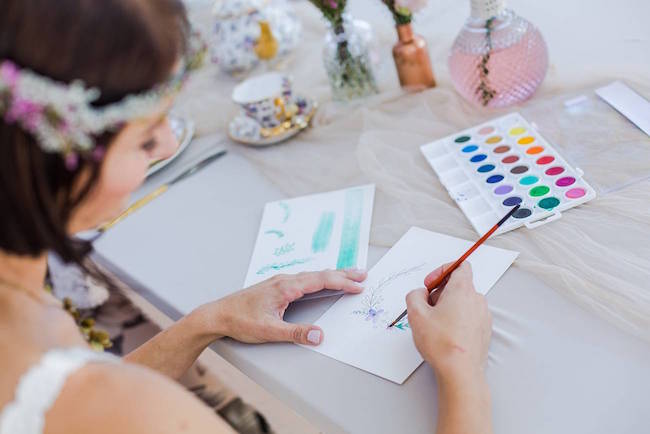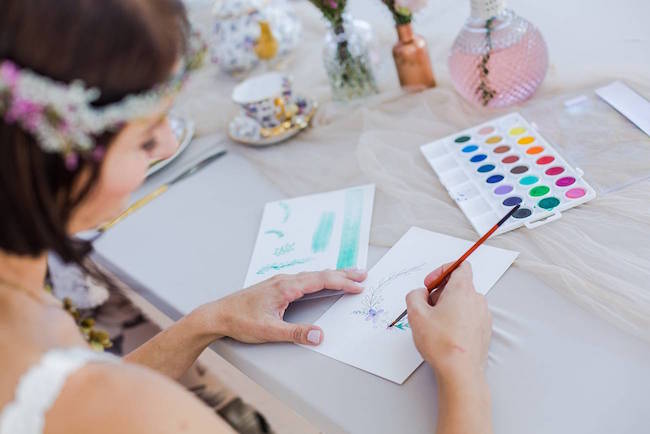 A relaxed painting class during the kitchen tea is one of many fun kitchen tea ideas to include + entertain guests, who spend a fun morning learning the basics of watercolour!
Click To Tweet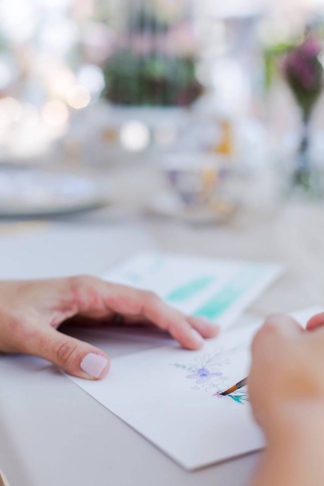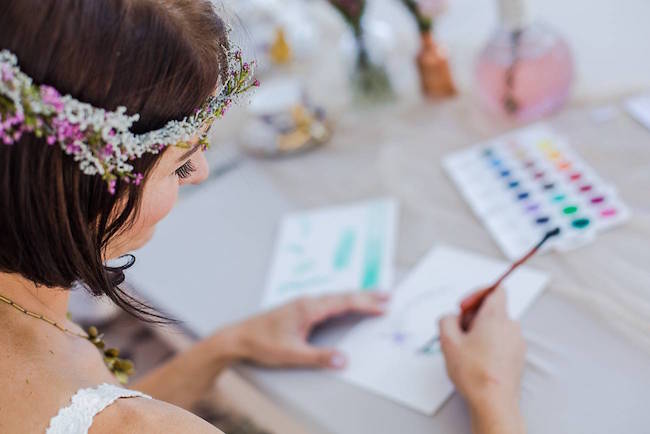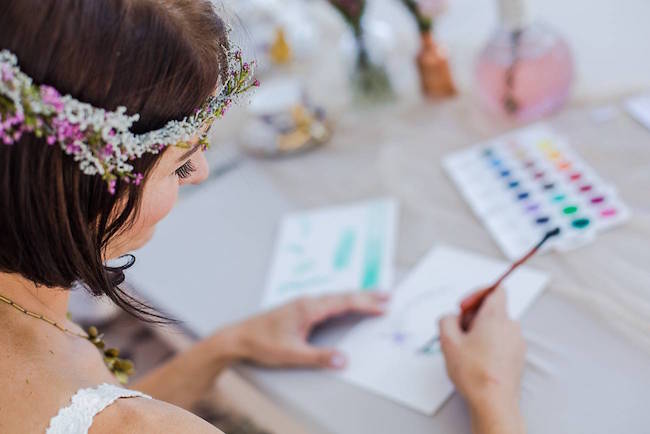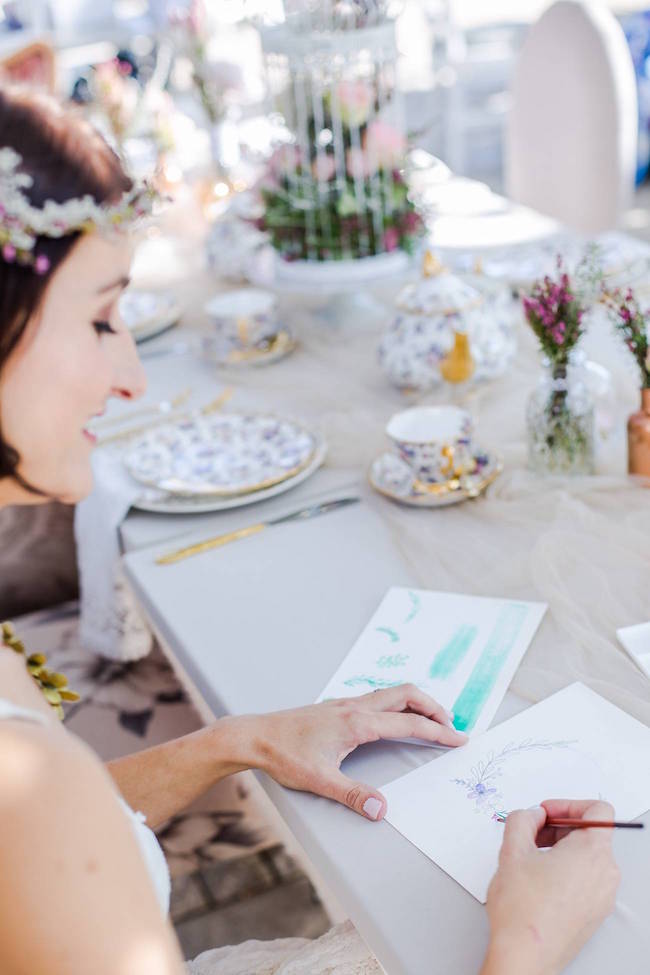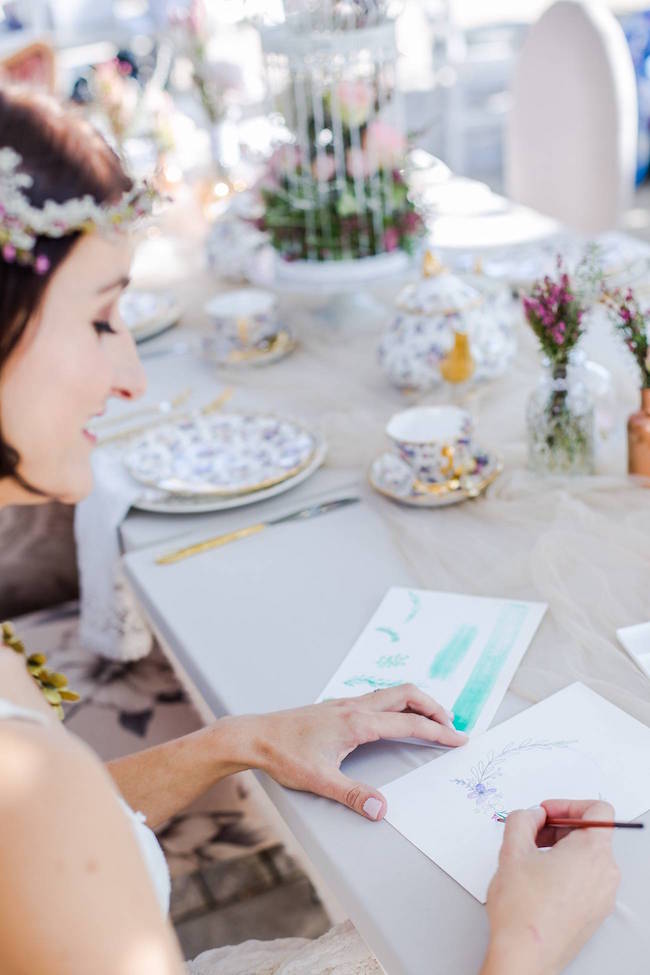 The beautiful cake from Billy Boo's Cakery also drew inspiration from the paint effect of watercolours.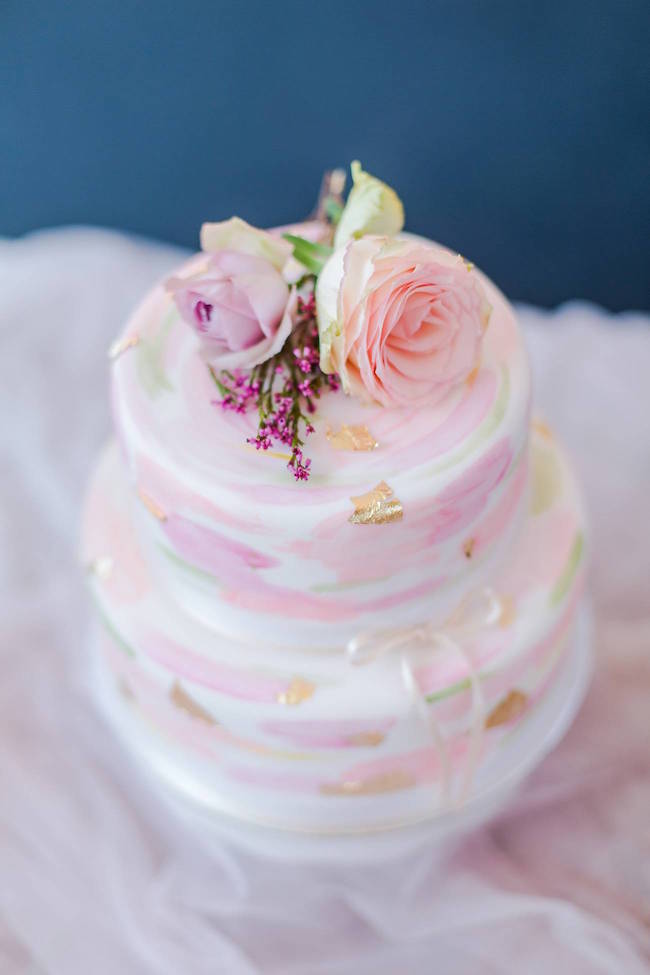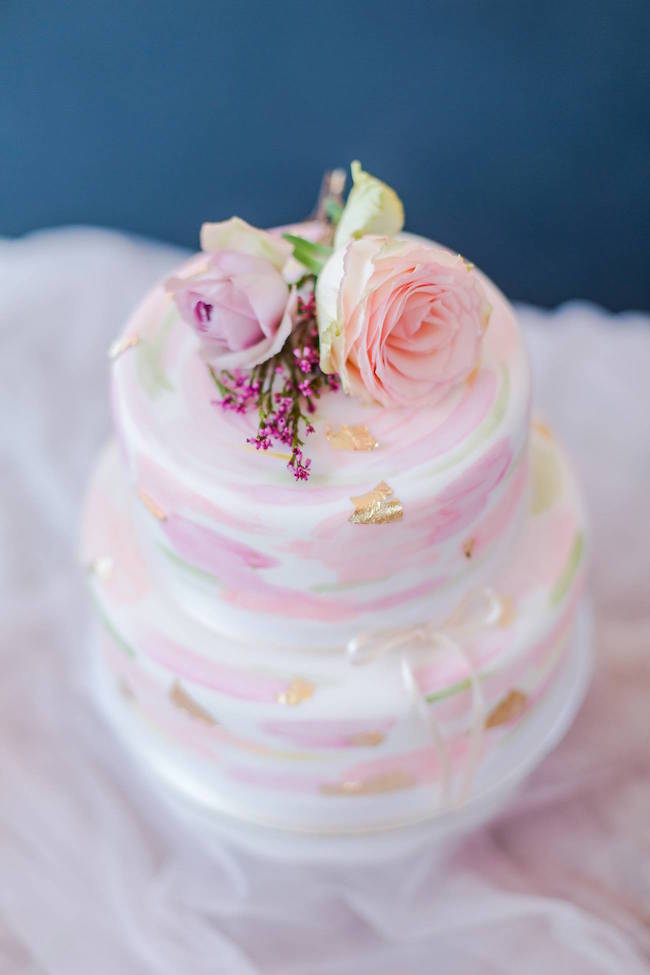 The courtyard of Chocolat Bistro is like a little slice of Paris. The morning light filters through the leaves of a big tree in the centre of the courtyard, creating a dappled effect of sunlight and shade.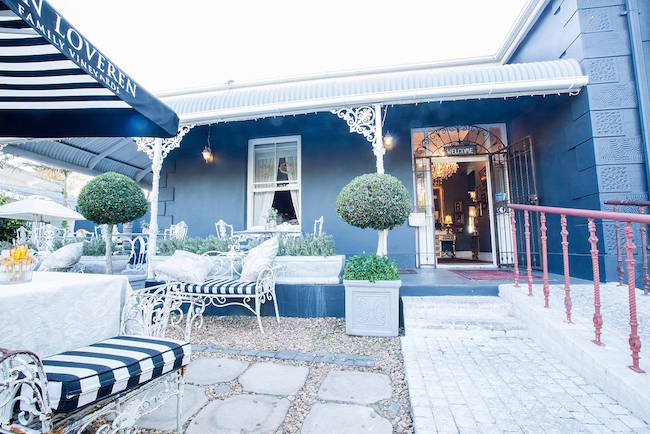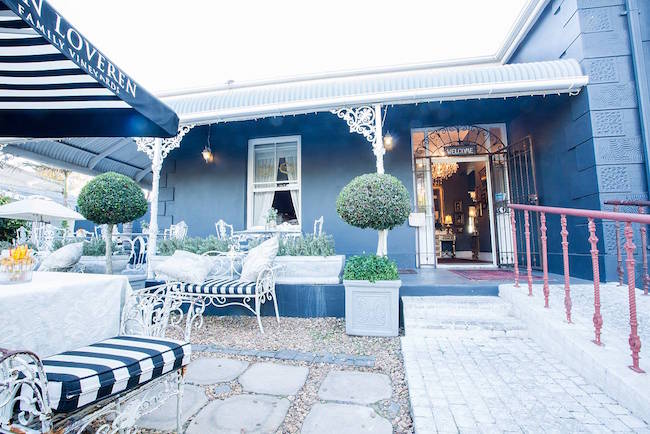 Suppliers + Artists:
Beautiful Blush Watercolor Wedding Ideas {Adele Kloppers Photography}
Rose Quartz Pink + Serenity Blue Geometric Wedding Ideas {Veronique Photography}
Romantic Blush & Grey Vintage Farm Wedding with 800 Paper Flowers! {Louise Vorster Photography}