Vintage Pastel South African Wedding Feast
Wellington
♥  ♥  ♥
Ian and Yolandi's "Boeremakietie" was a South African wedding feast with a vintage flair! Inspired by the desire to have a good old time celebrating their marriage with their loved ones, their special day was filled with love, laughter and good food! Similar to this Romantic Peach & Pink Vintage MolenVliet Wedding, their farm wedding was also hosted in the Cape Winelands.
As the couple are both very down to earth people, everything was kept simple, yet stylish. Pastel peach and mint hues dressed up their day with vintage wooden elements thrown into the mix. Take a look at photographer,  Nikki Meyer's, breathtaking pics capturing their Big Day!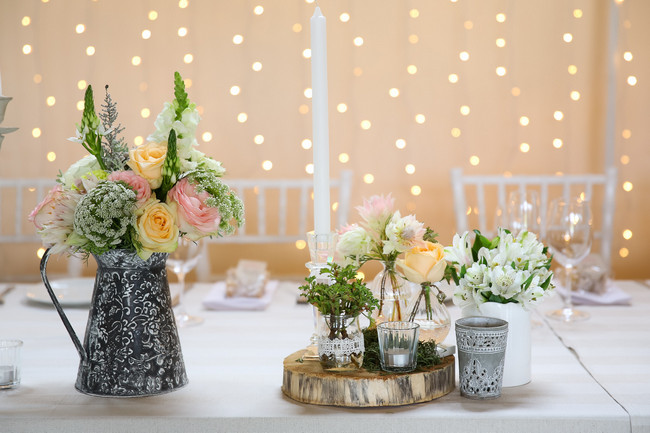 Vintage Peach and Mint South African Wedding Look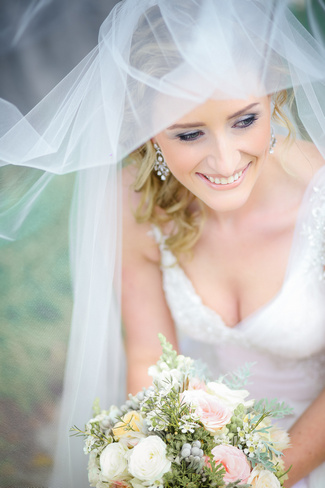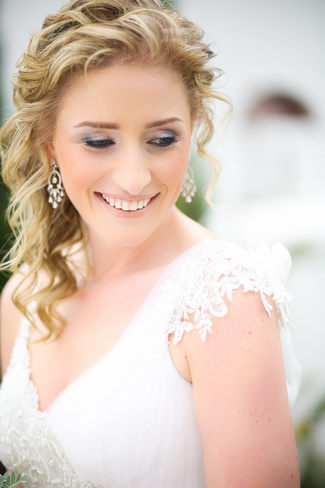 (Above) Vintage Inspired Wedding Dress: Yolandi looked ravishing in her vintage inspired wedding gown. Featuring contrasting lace details and designs, her ethereal dress designed by Gelieft created the perfect vintage bridal look.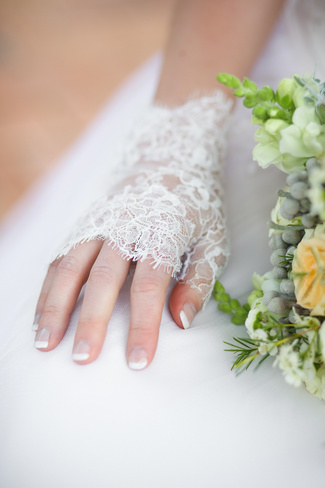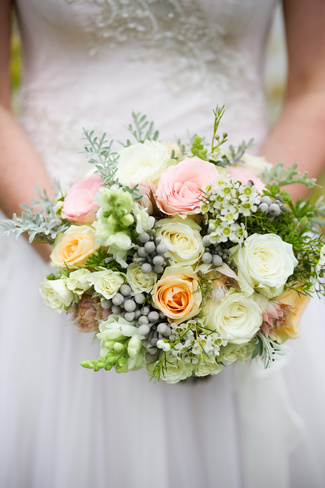 (Above Left) Lace Bridal Gloves: Yolandi wore a pair of short fingerless lace bridal gloves to complete her look.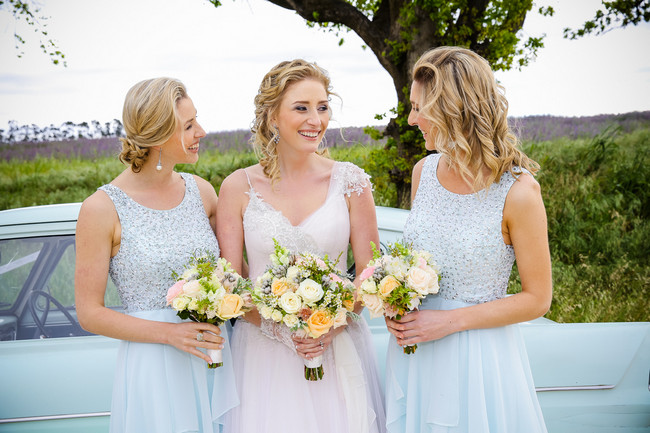 (Above) Vintage Peach and Mint South African Bridesmaids Style: The bridesmaids wore matching mint coloured dresses with stunning embellishments on the bodice.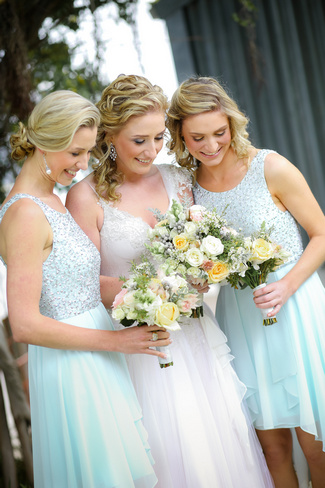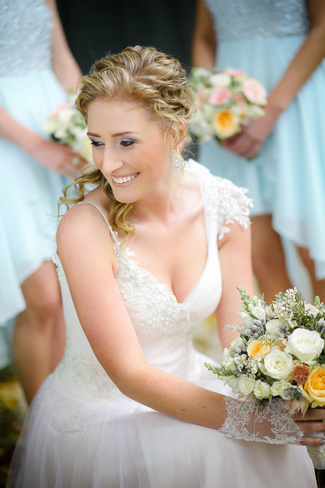 (Above) Vintage Peach and Mint Bouquets: They carried beautiful pastel coloured bouquets with key peach and mint green florals.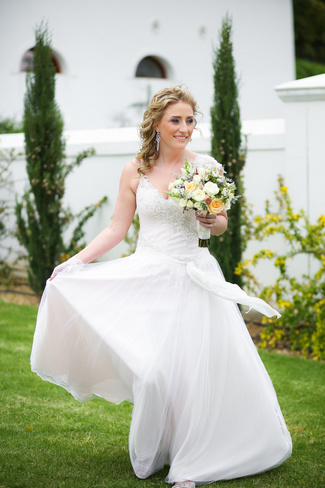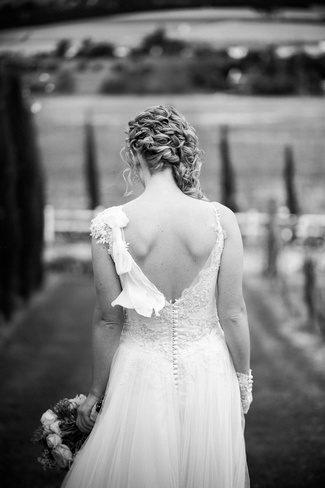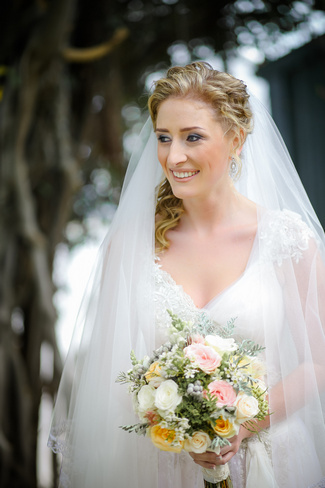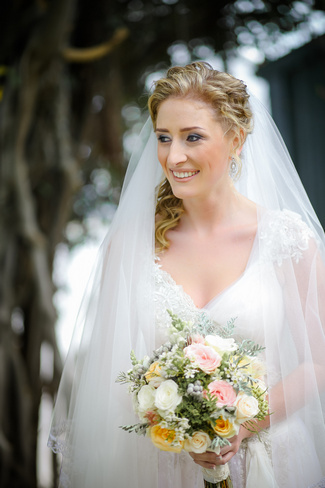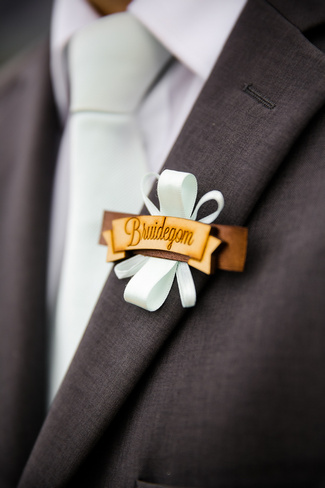 (Above Right) Vintage Boutonnieres: The bridegroom and the rest of the men in the bridal party wore wooden boutonnieres with a mint ribbon.
Vintage Peach and Mint South African Wedding Ceremony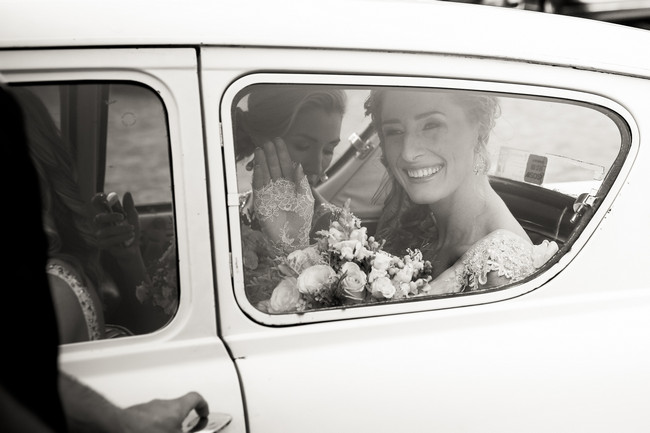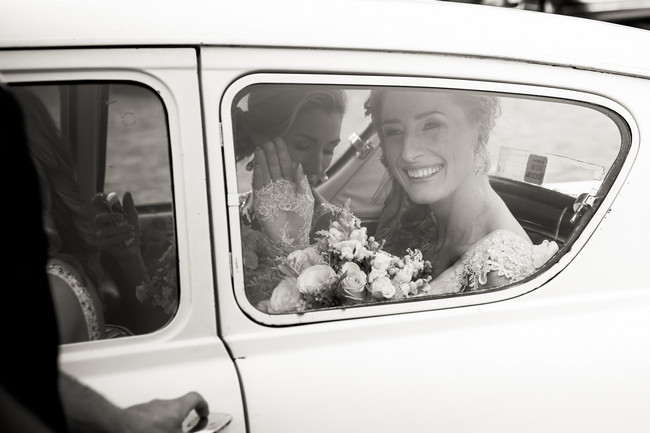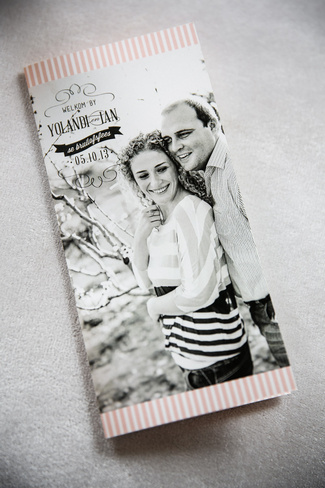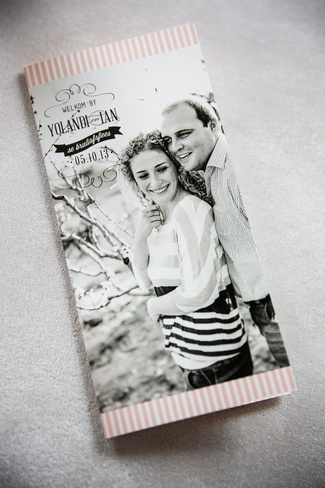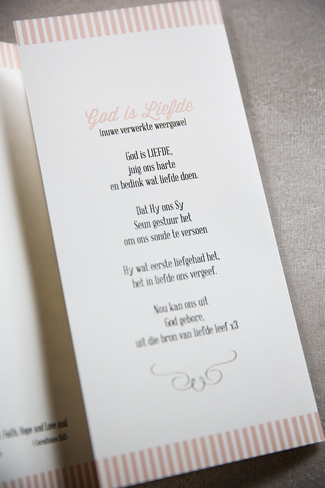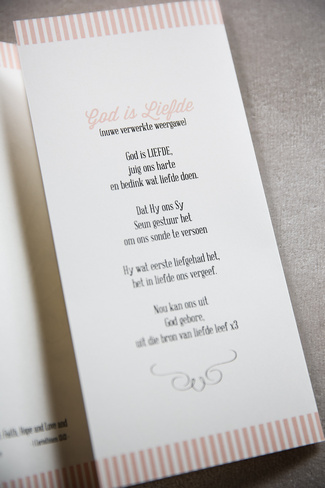 Ian and Yolandi's Love Story
Yolandi shares the sweet story of how they met and fell in love: Ian and I met through mutual friends of ours who set us up on a blind date – meanwhile Ian was actually one of my mother's colleagues! We went to a dance together, which was a lot of fun due to the fact that Ian is quite the entertainer type with an awesome sense of humour. After that event, one thing lead to another and we were spending every weekend together. Shortly thereafter we started dating. Ian officially asked me to be his girlfriend when we were taking a ride on the Big Wheel at the Victoria & Alfred Waterfront in Cape Town.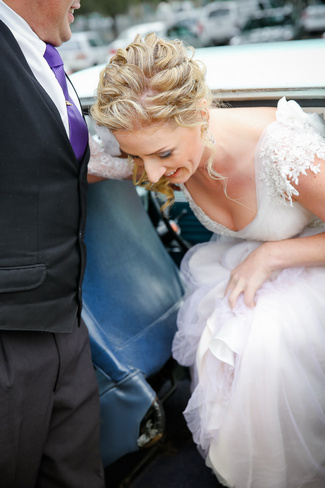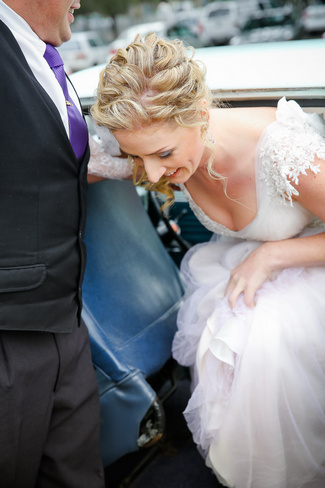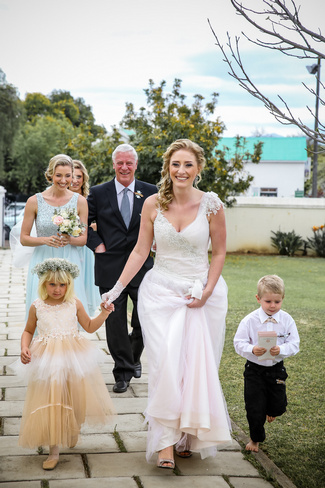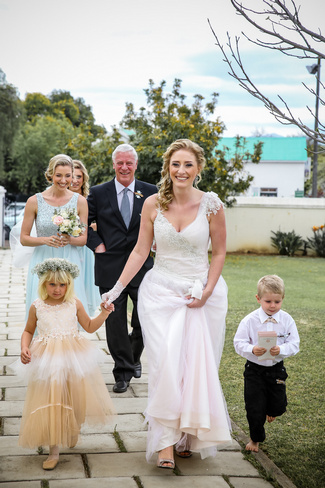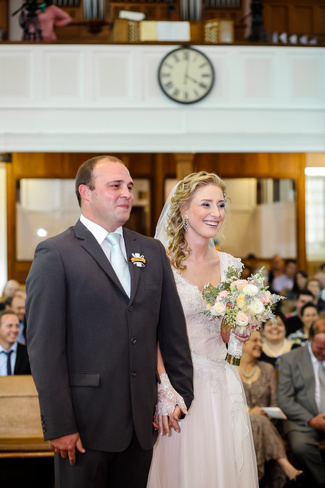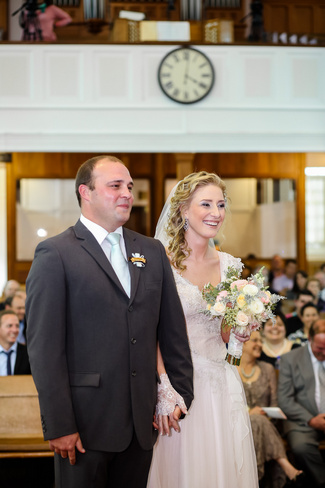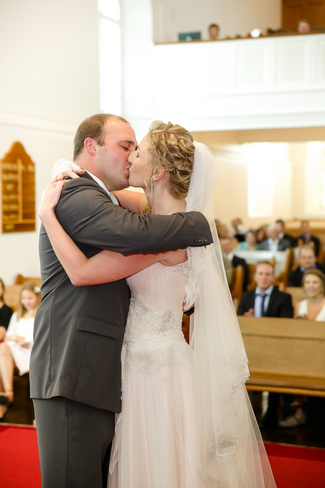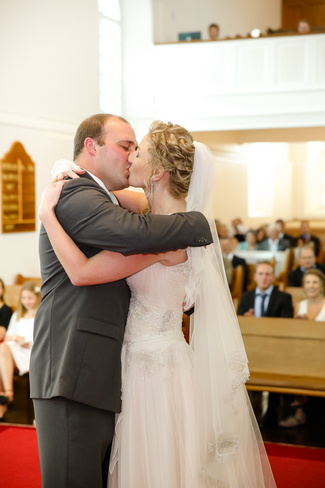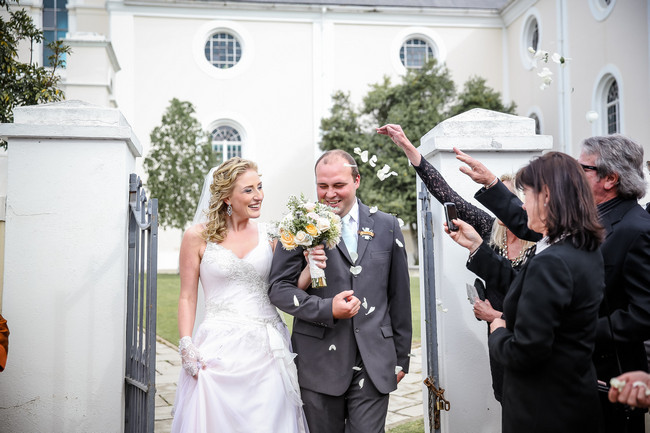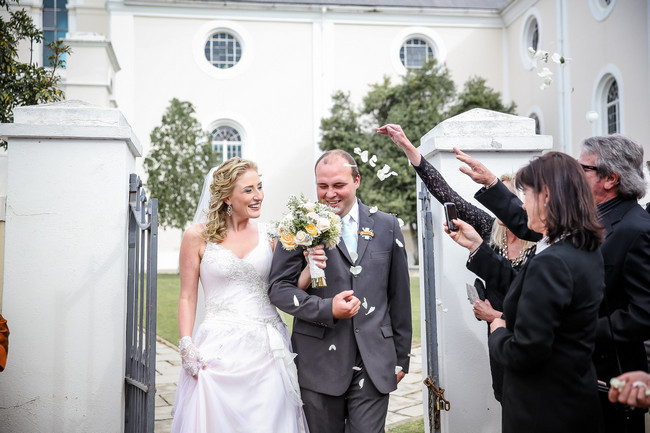 The Tale Of Their Proposal
Ian proposal's caused quite an uproar! For our one year anniversary, Ian suggested that we revisit to the Waterfront where everything started to have some dinner and take a ride on the Big Wheel for old times' sake. After we finished our supper, the wind was blowing so strongly that they had to close the Wheel for the evening – ruining Ian's plans to propose on the Big Wheel, me being unaware of everything. However, that did not stop him for he decided there and then to go down on his knees under the Big Wheel and asked me to marry him in front of everyone – causing quite an uproar!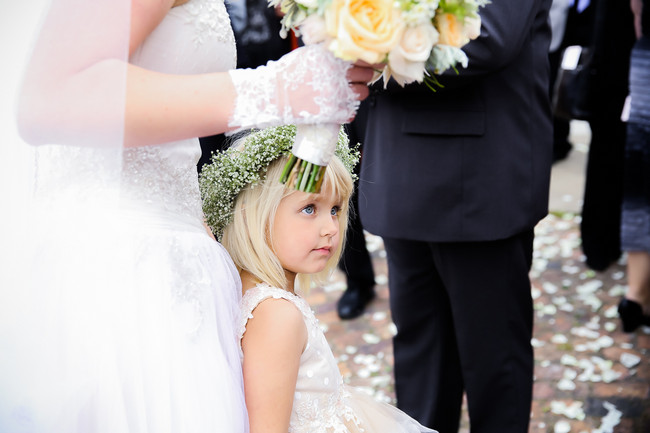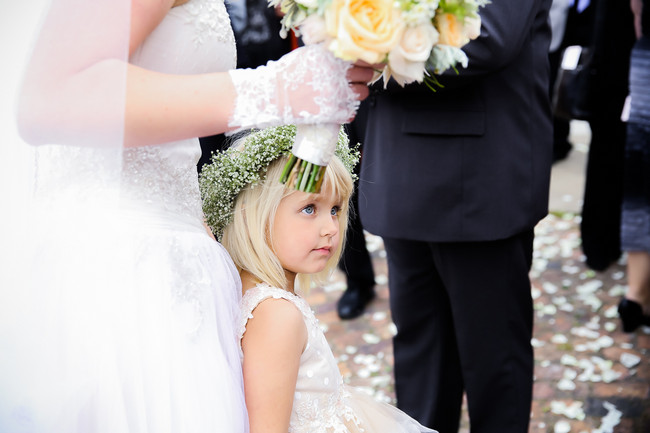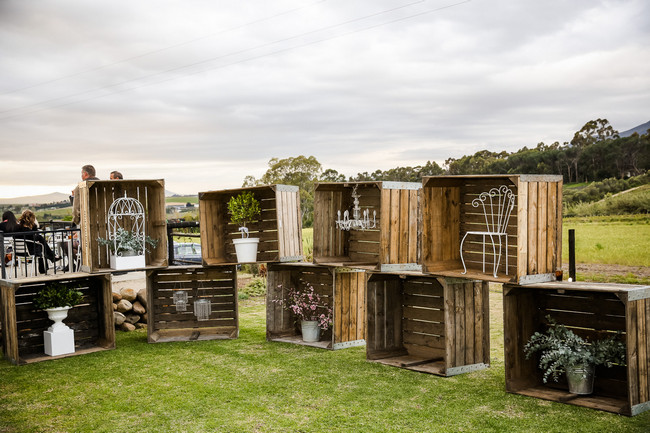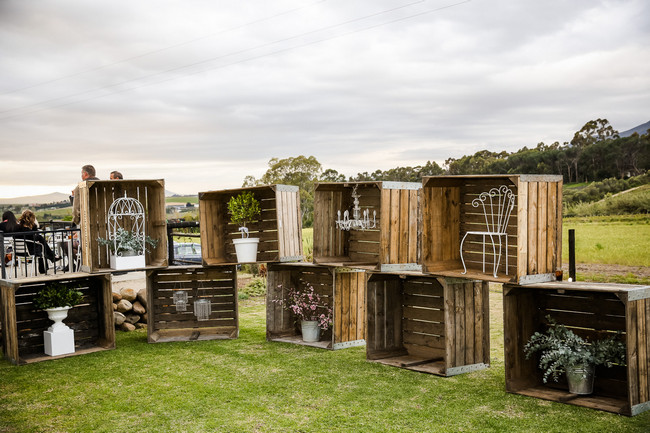 (Above) Vintage Wedding Pre-Drinks Area: The pre-drinks was held in the garden of area of the Leeuwrivier Wellington wedding venue. Mason jars with flowers hung on bo-peep hooks and Chinese balls hung from the trees. Various hay bales and wheelbarrows carrying ciders and water complemented the "boeremakietie" wedding theme. Vintage decor items such as an old ladder and wooden crates were used to beautify the area with a variety of accessories such as a watering can, flowers and chandeliers.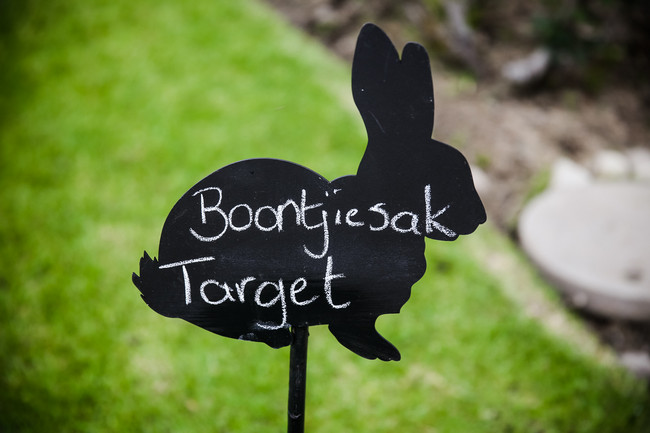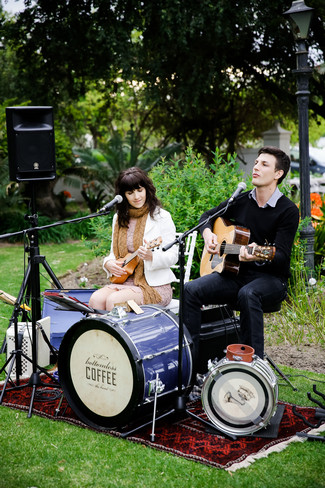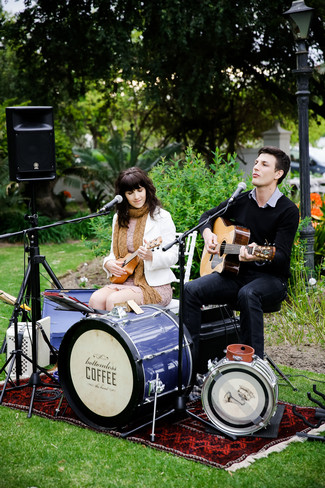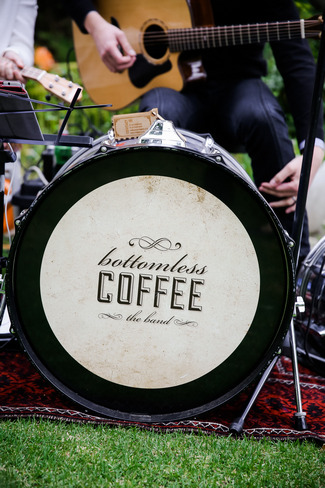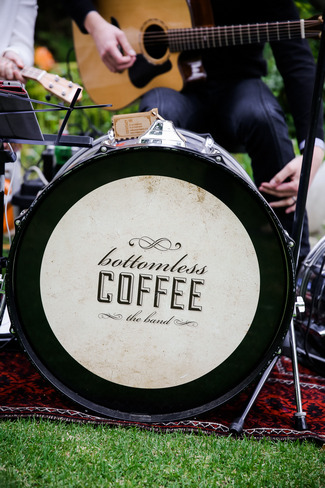 As both Ian and Yolandi love music, the Bottomless Coffee Band entertained their guests over a few pre-drinks and while they skipped off to have their couple photo's taken, which were a HUGE success! During this time, the guests also had the opportunity to participate in a variety of old South African folk sport games such as "boontjiesakke", "jukskei" and "knots-and-crosses".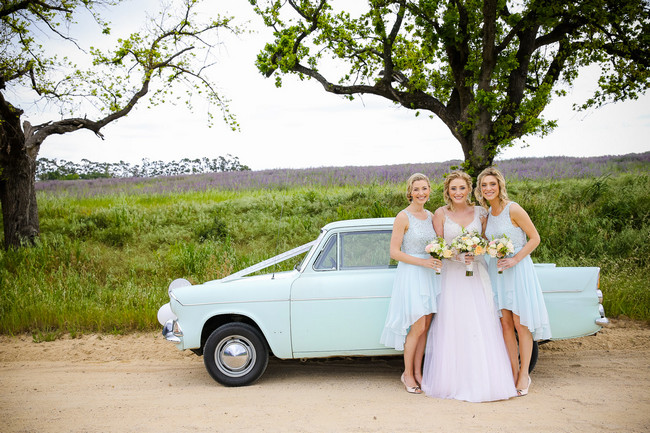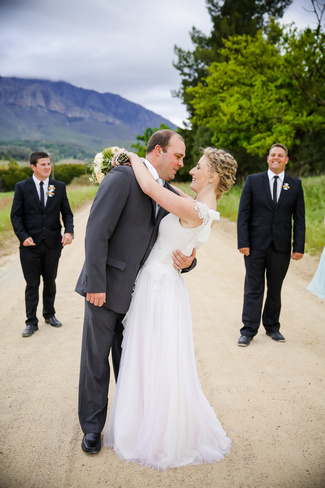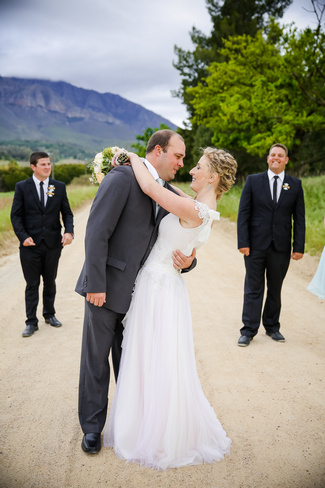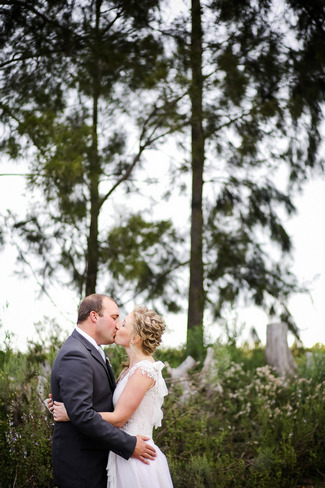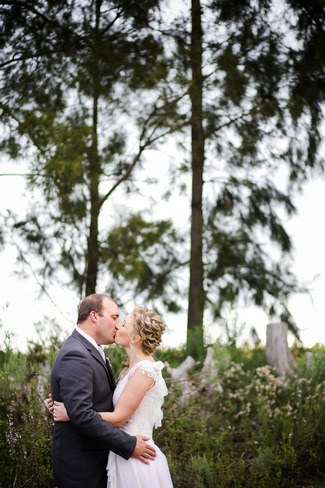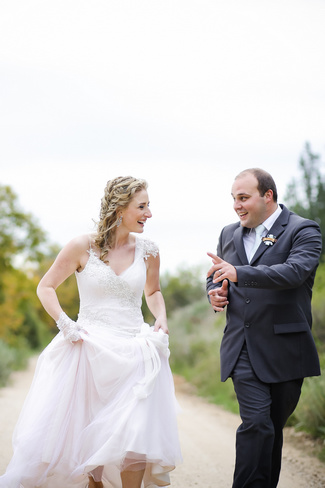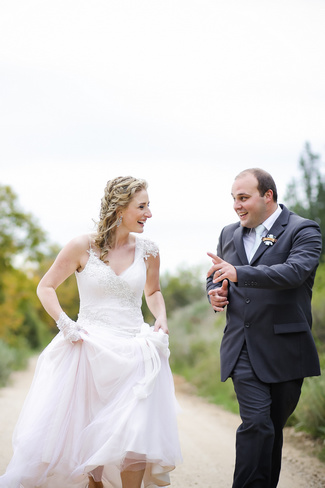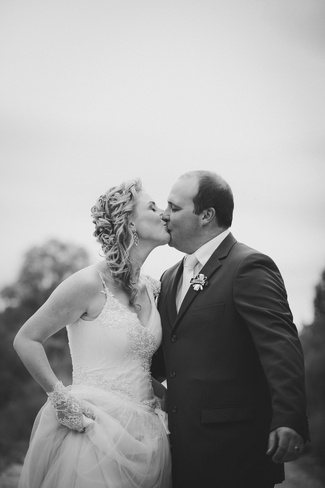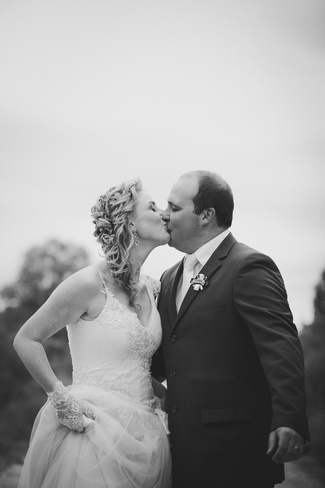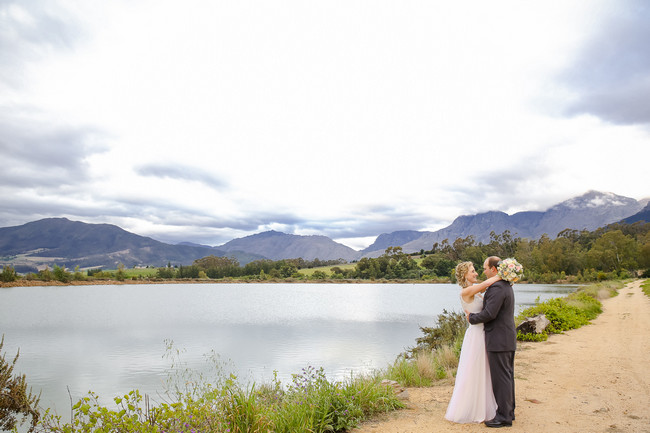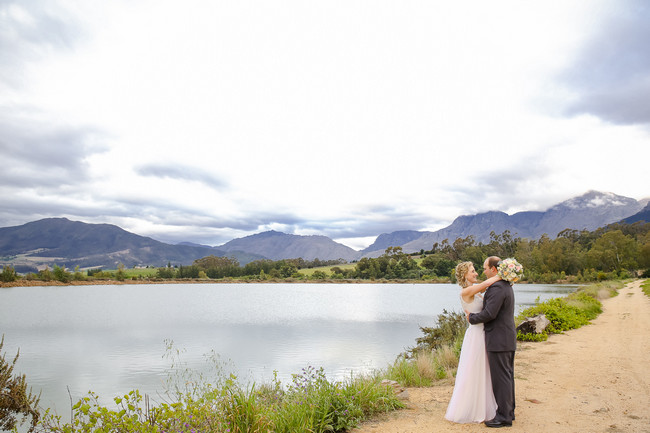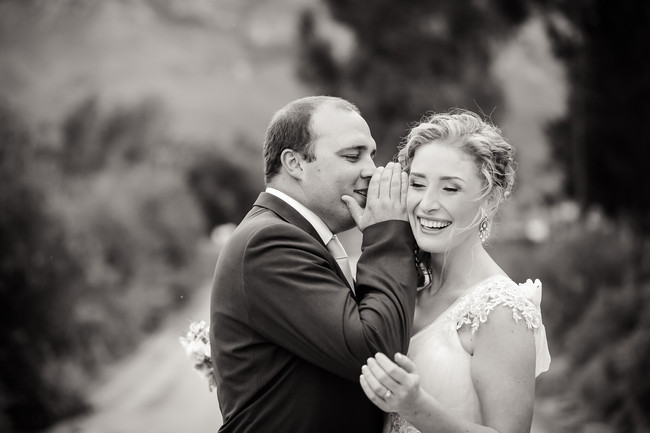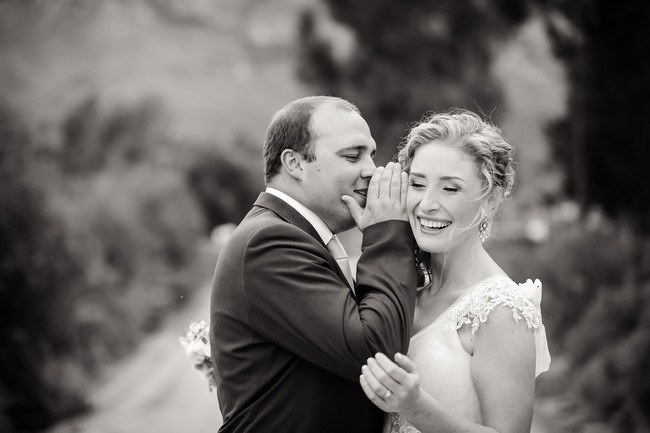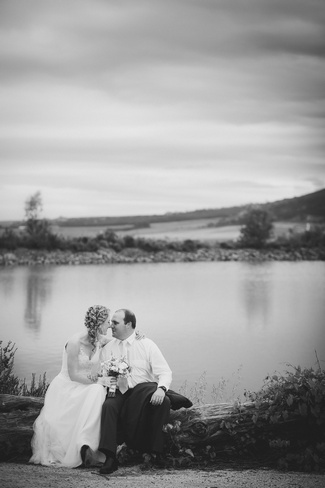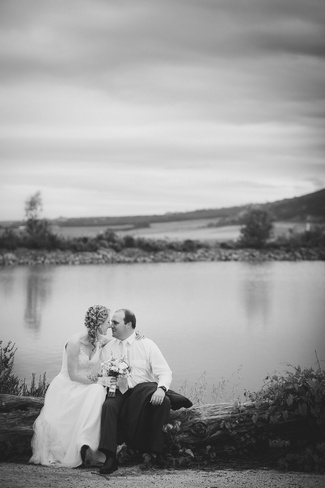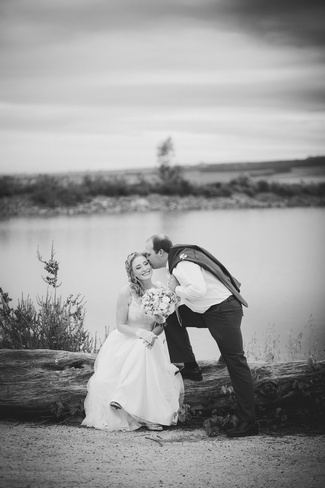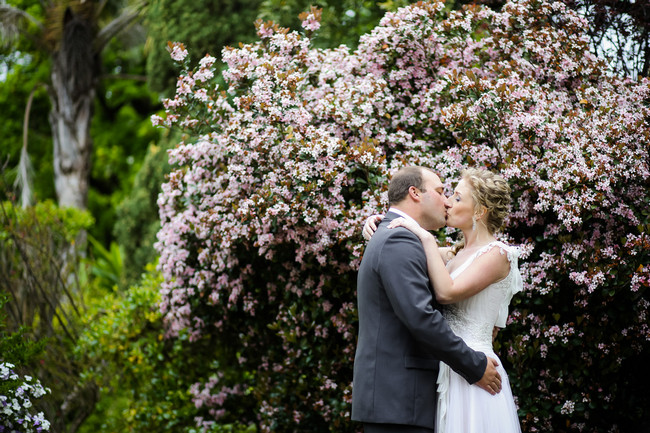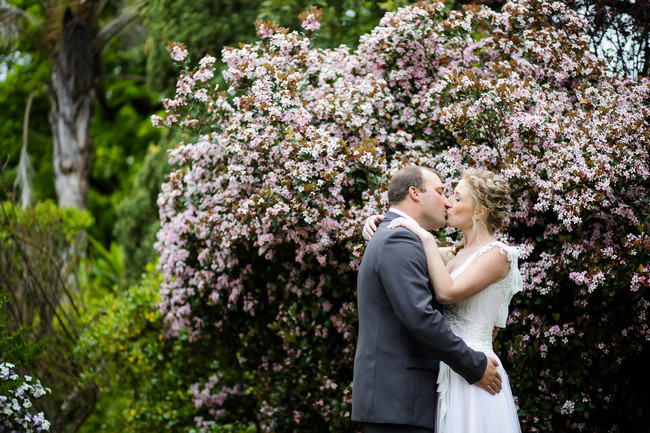 Vintage Peach and Mint Wedding Reception
The reception was held in an old rustic wedding shed venue at Leeuwrivier. Chandeliers and a "fairylight-curtain" were suspended as a nice decorative twist.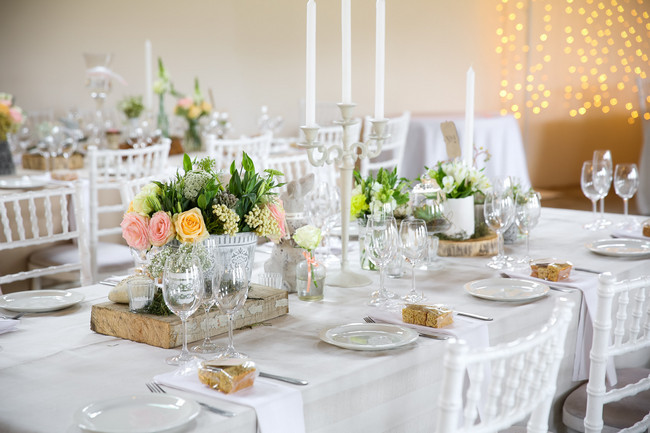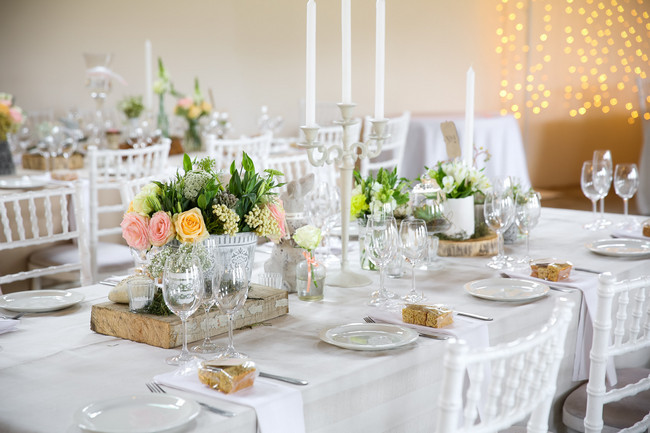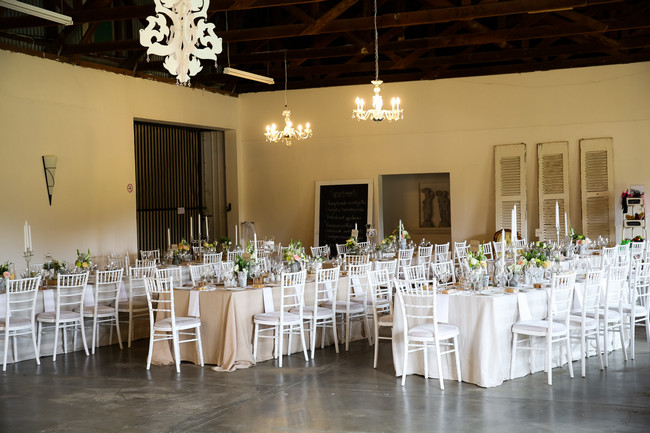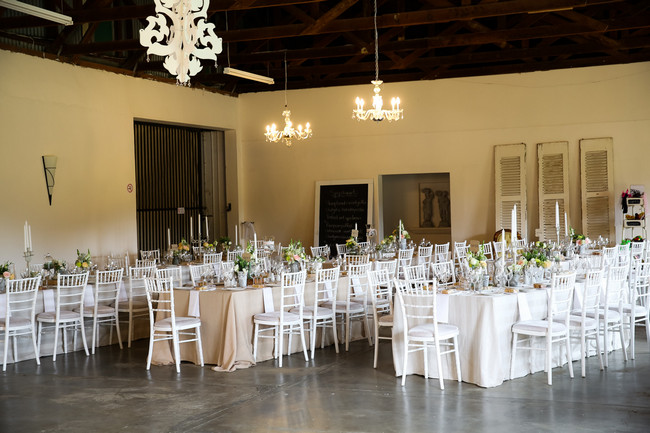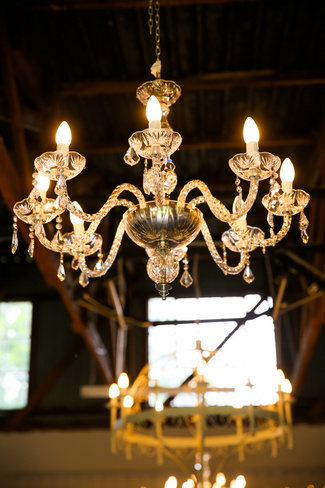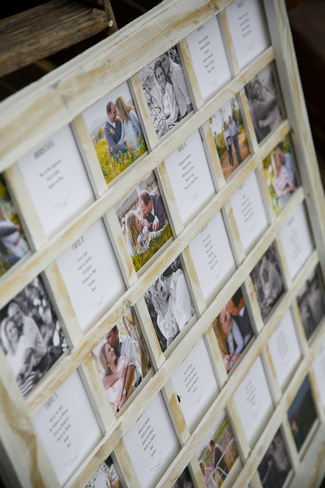 (Above Right) DIY Wooden Wedding Seating Plan: Yolandi's sister designed all of the stationery, including the gorgeous seating plan that contained photo's of the newlyweds in a wooden frame.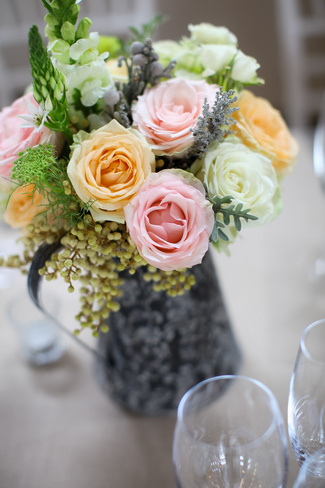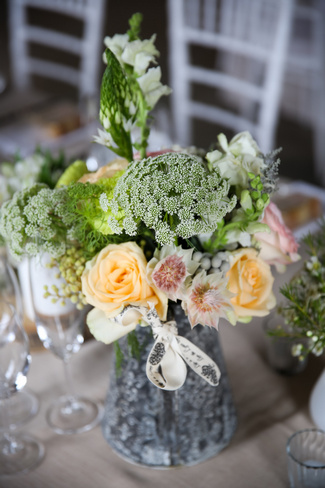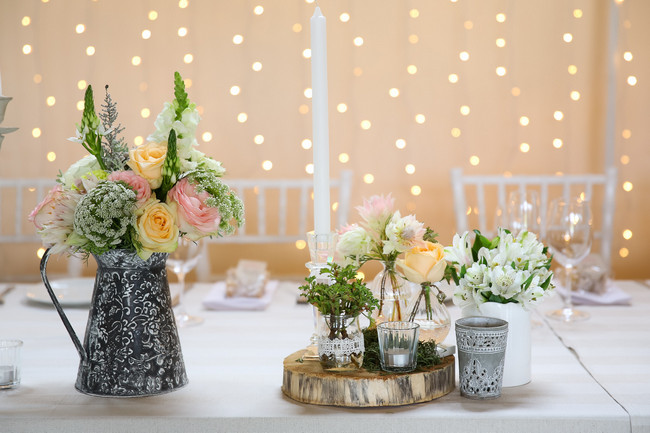 (Above) Vintage Peach and Mint South African  Wedding Flowers: The floral decor was a pretty assortment of roses, blushing brides, echeverias, gypsophila and lisianthus.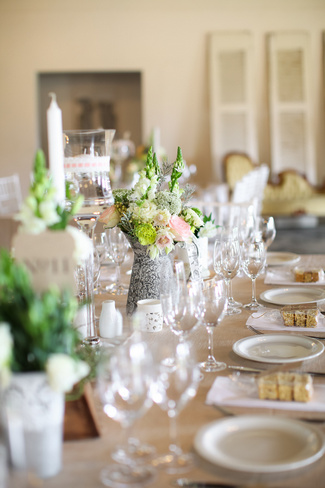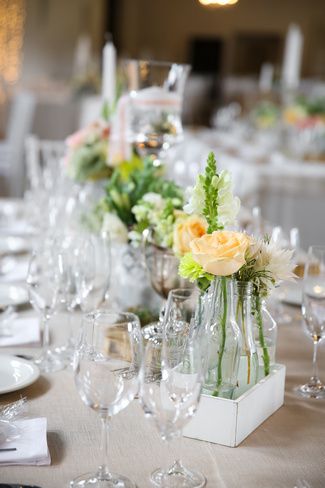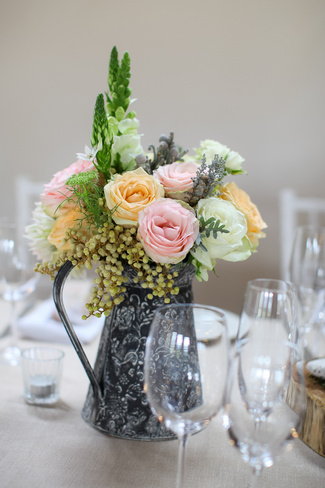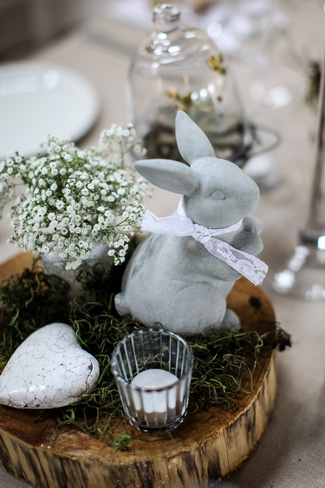 (Above) Vintage Peach and Mint Wedding Decor: The tables were decorated with various flasks and pots filled with flowers. Other decor elements such as pieces of wood and ornamental rabbits were added to create a vintage feeling.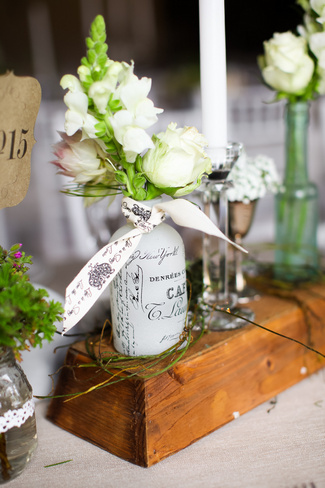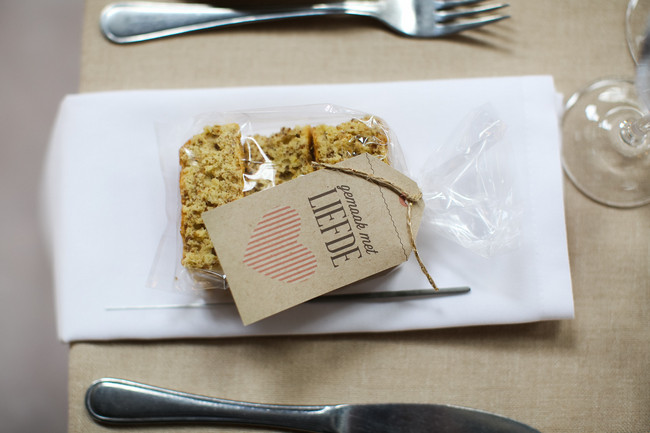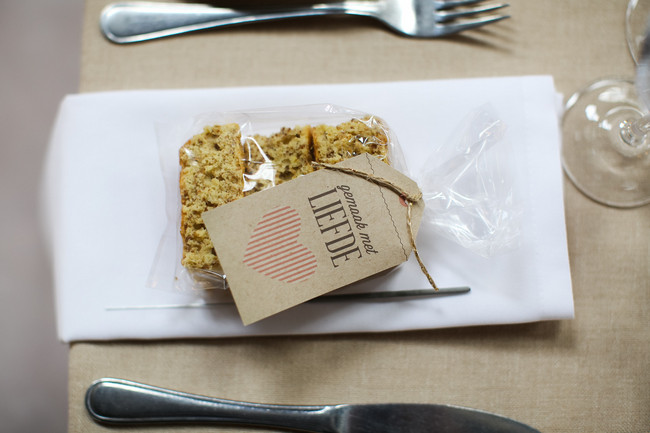 (Above) Vintage Wedding Favours: Each guest was given a packet of "beskuit" (rusks) with a handmade thank you card thanking them for attending their special day.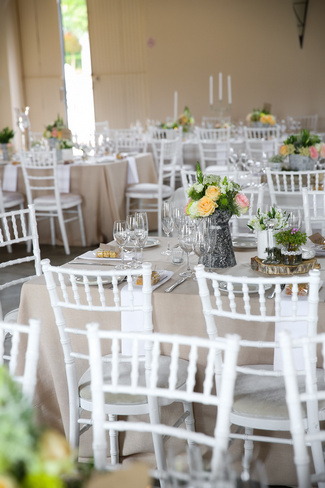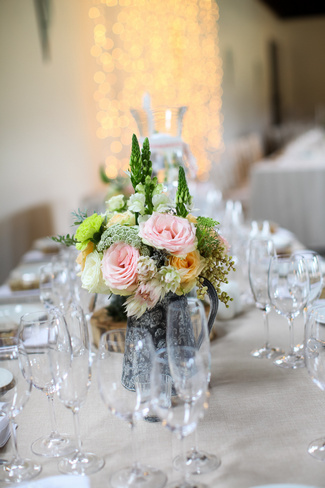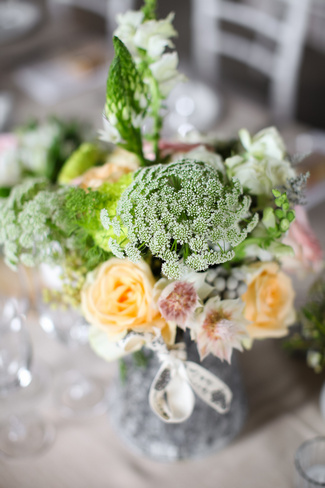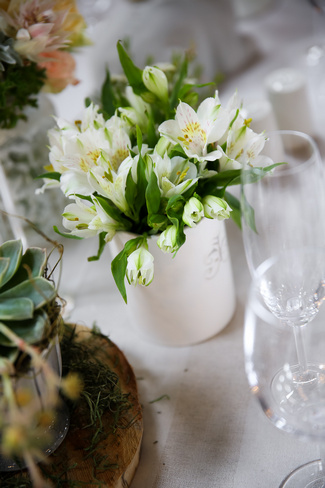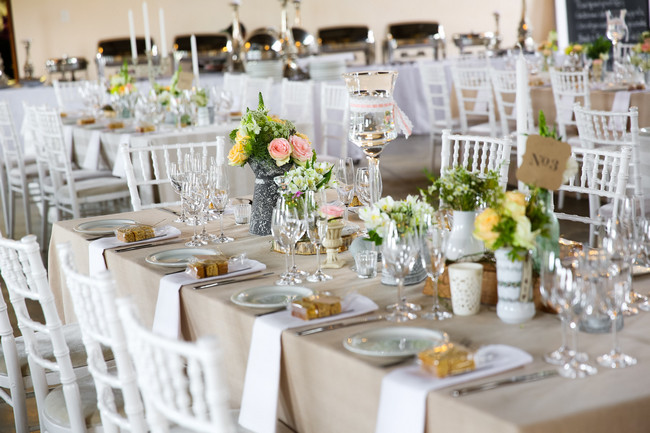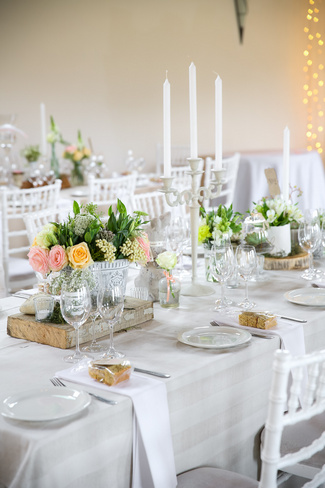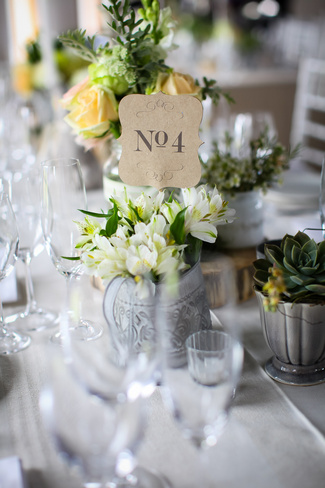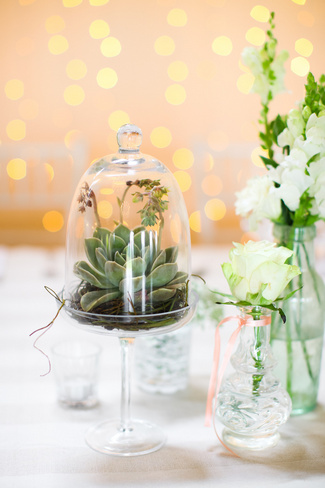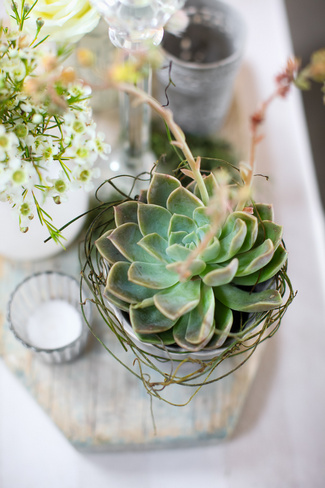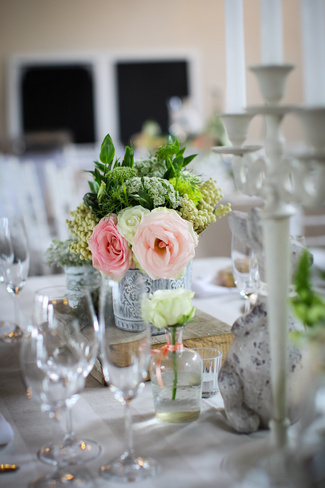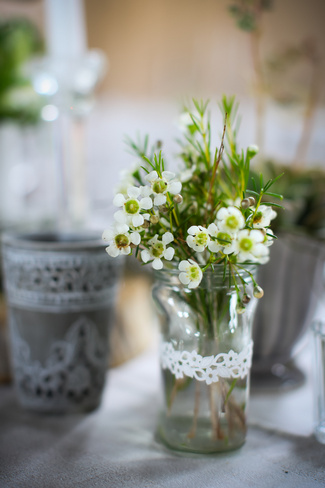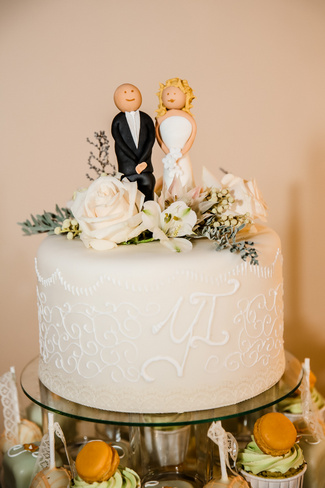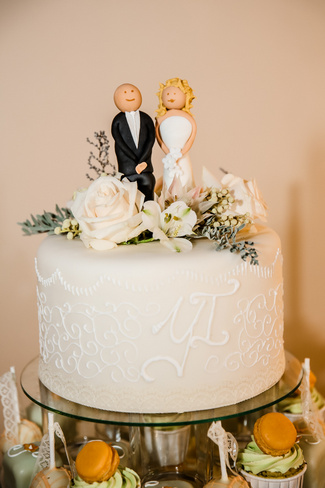 (Above) Vintage Peach and Mint South African Wedding Cake: A single tiered mini wedding cake was displayed upon a gorgeous glass tower of mini cupcakes and cake pops in peach and mint hues.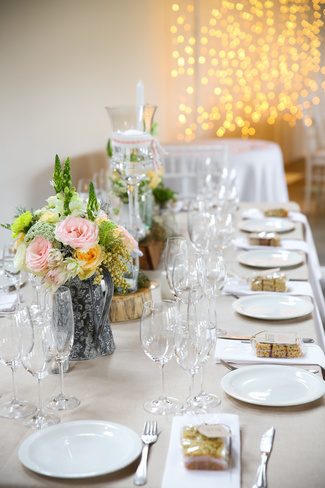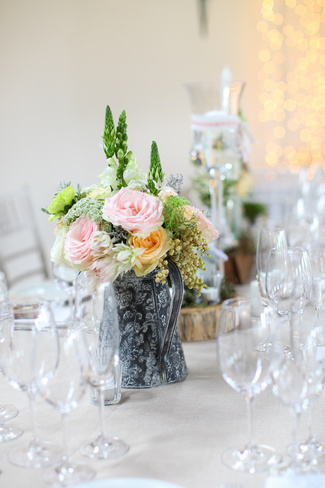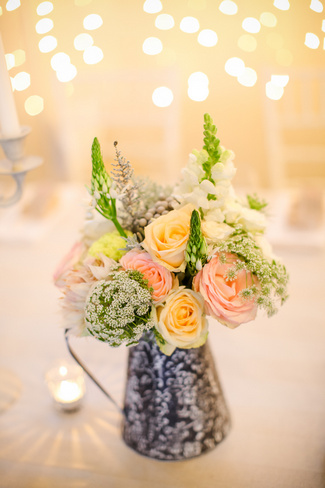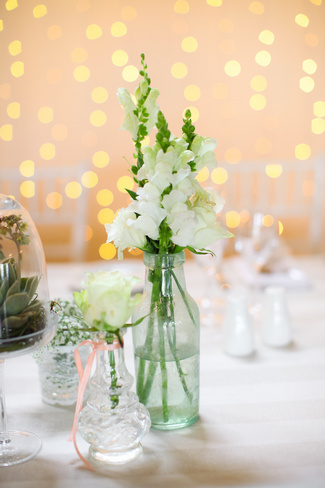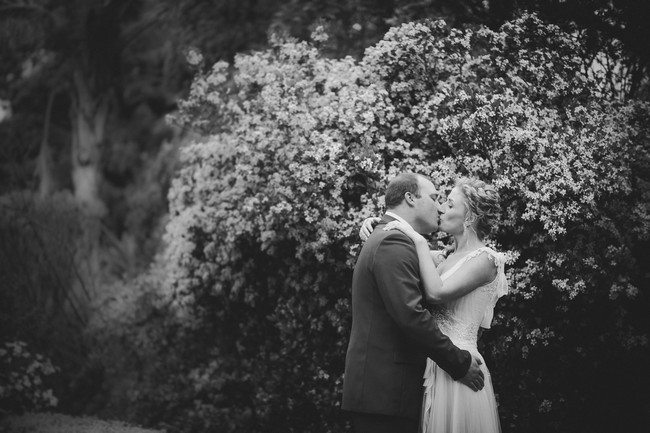 Real Bride, Yolandi's, Tips For Brides-To-Be
Learn to say No! Thank you.
Spend your money on things that are important to you. And not on what other people think you should have at your wedding.
Steal with your eyes! Look for ideas and try to do it yourself.
You don't have to be a crafty person to save money. Ask love ones to contribute to your day by doing things they are good at. It gives them the opportunity to show their love and contribution to your special day.
Try to enjoy every step of this exciting journey. This is definitely one of the most special moments in your life, even though it can be nerve-wrecking at times.
Include those people who are special to you in the arrangements. Such as dress fittings, wedding cake tastings, appointments with the caterer, florist, hair and make-up stylist, etc.
Don't worry if something goes wrong on your wedding day. It's too late to do anything about it and people won't even notice for they don't know what your initial plans were. REMEMBER, if you got married at the end of the day, then EVERYTHING went according to plan.
On your wedding day, take time to breaaaath and just take everything in! Take time to smell the flowers in your bouquet, dance with your husband, have some of the wedding cake and look at yourself in the mirror – you only get to wear your wedding dress a few hours.
It is okay if you don't get to spend time with all your guests.
Sometimes it is necessary to bargain with suppliers. BE PREPARED TO BE SHOCKED WITH WEDDING PRICES!! Ask for a few quotes, don't just settle for the first quote you receive. Set an amount that you are willing to pay and ask what they are willing to provide for that amount. However, sometimes it is worth it to pay the full price.
Fall in love with more real weddings that are dripping in pretty pastel details! Skip on over to this Mint & Coral Vintage Summer Wedding, Los Angeles for amazing vintage wedding ideas.