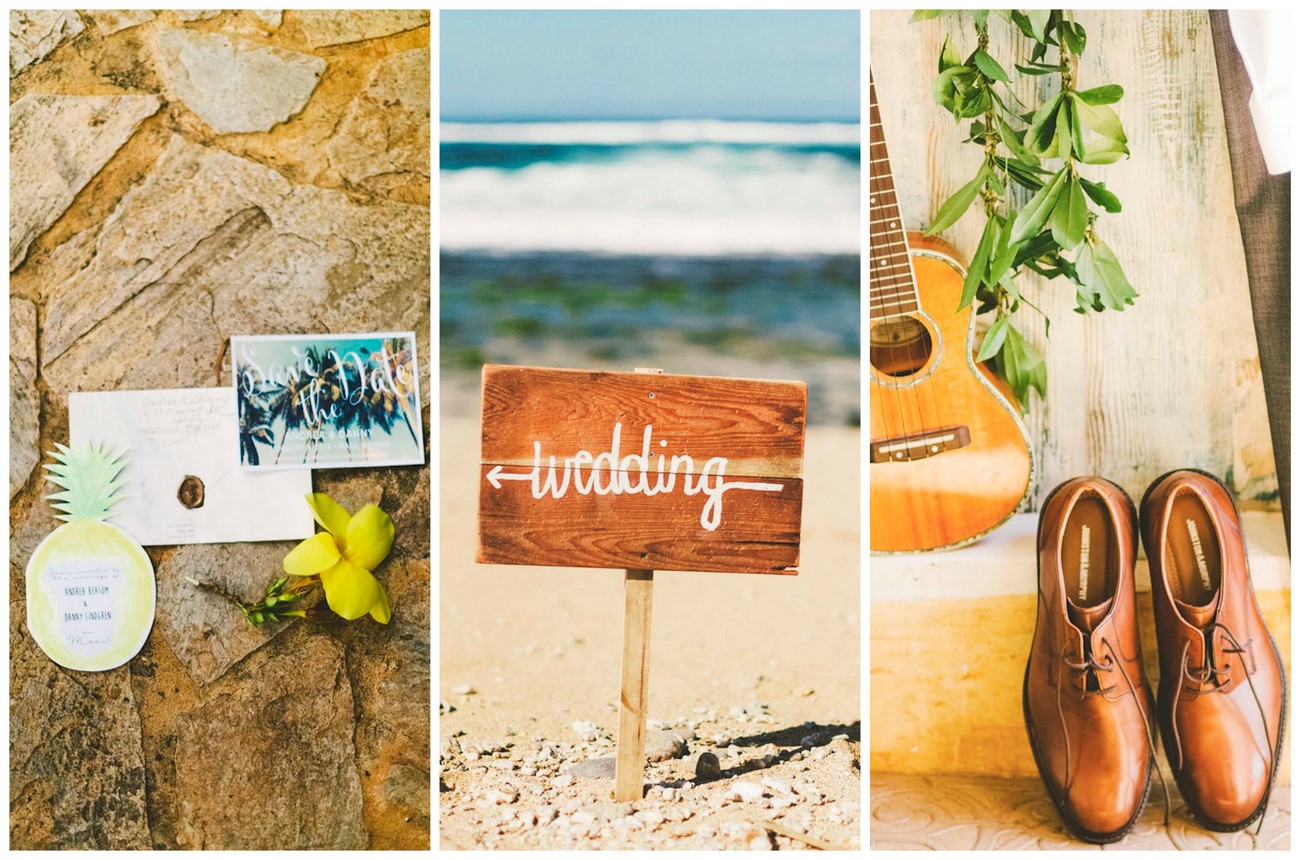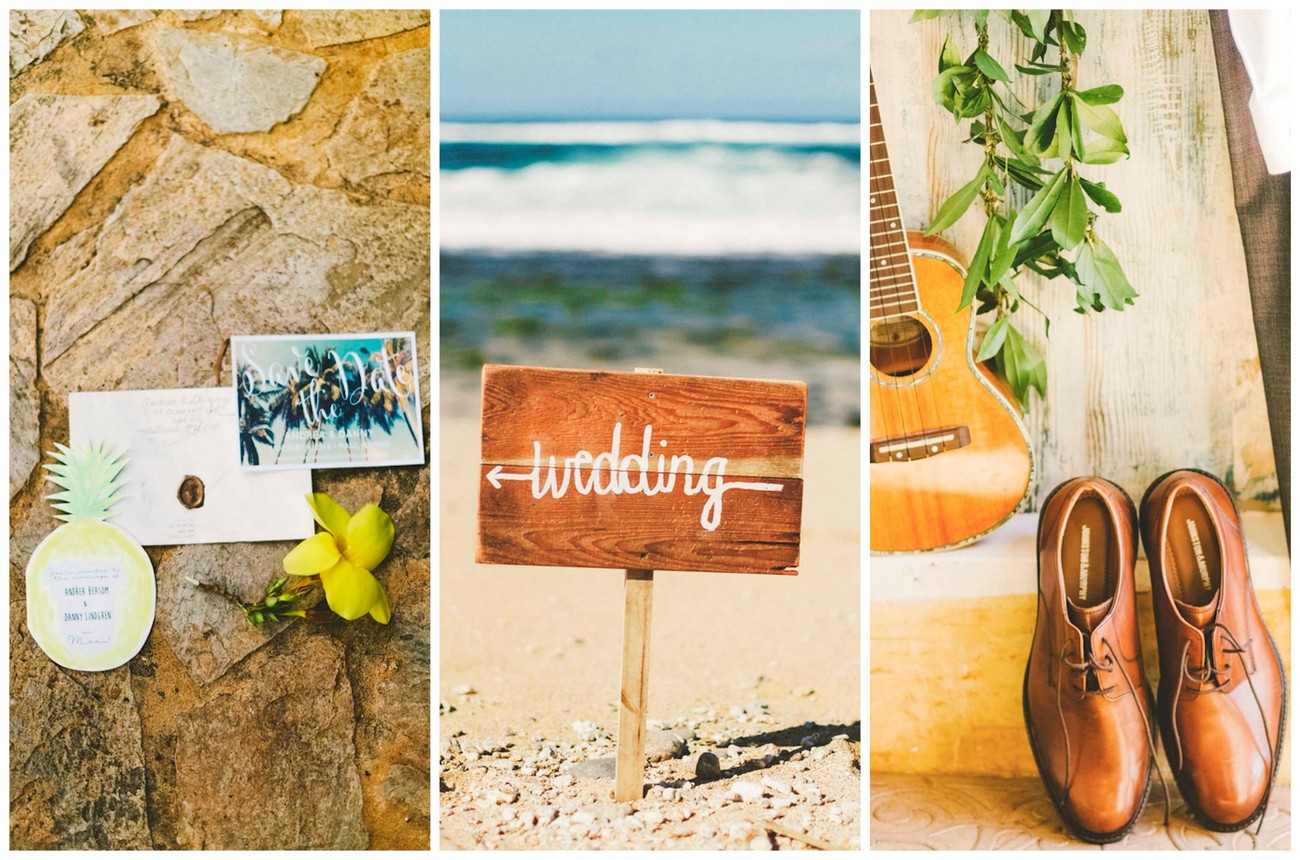 Andrea and Danny's intimate, zero-stress wedding focused around spending quality time with their two families in a beautiful, relaxing location.  They set their sights on a tropical, island style beach wedding celebration, adorning it in hues of dusty rose, white, cream, and light grey. The couple rented out a windsurfers bungalow and its surrounding cottages for their family, so that they could all spend the week before together. "We tried to be as laid back with the planning process as possible, so as to enjoy every step of the journey."
Andrea and Danny took care of all of the details themselves with the help of some friends and family. In fact, the only parts of their tropical Maui destination wedding that they didn't DIY were catering, photography, and of course, officiating. Their Hawaii wedding reception took place at a family friend's house in Kula, where everyone danced the night away under the stars!
"Danny and Andrea were full of energy and awesome personalities," shares photographer Angie Diaz. "Their wedding reflected the couple's cool style thanks to many DIY projects, including the invitations and florals. I was inspired by the unique venues: the cute, village-style vacation rental where everyone got ready, the north shore beach with seaweed covered rocks."
Intimate Tropical Maui Destination Wedding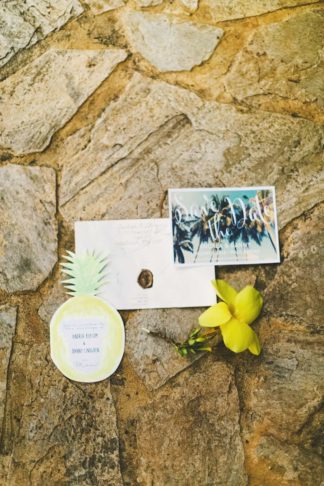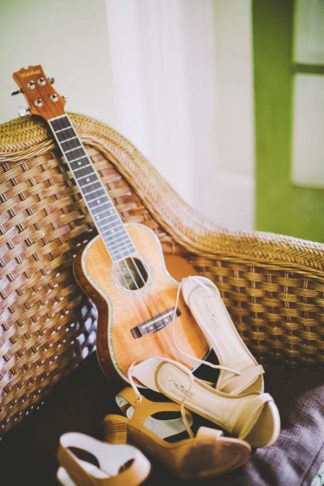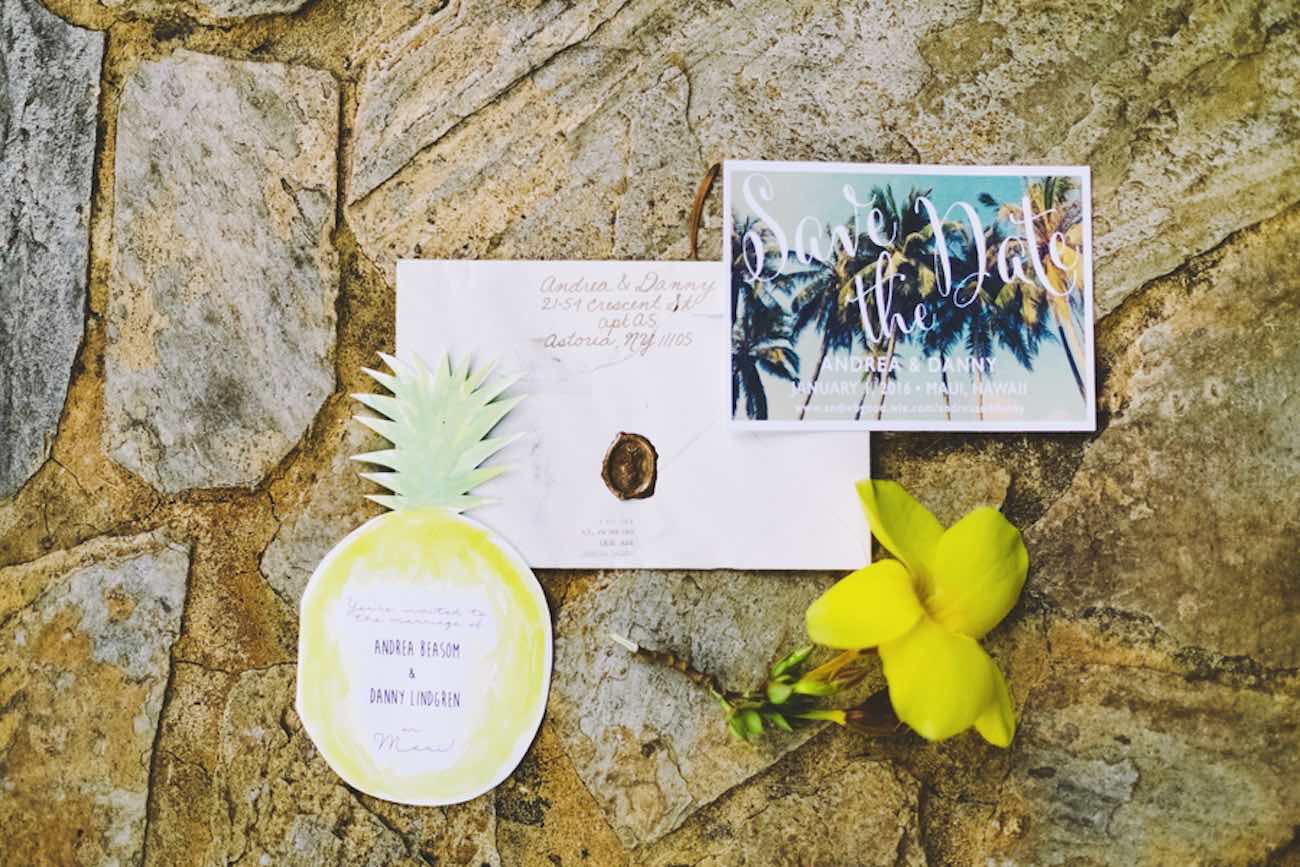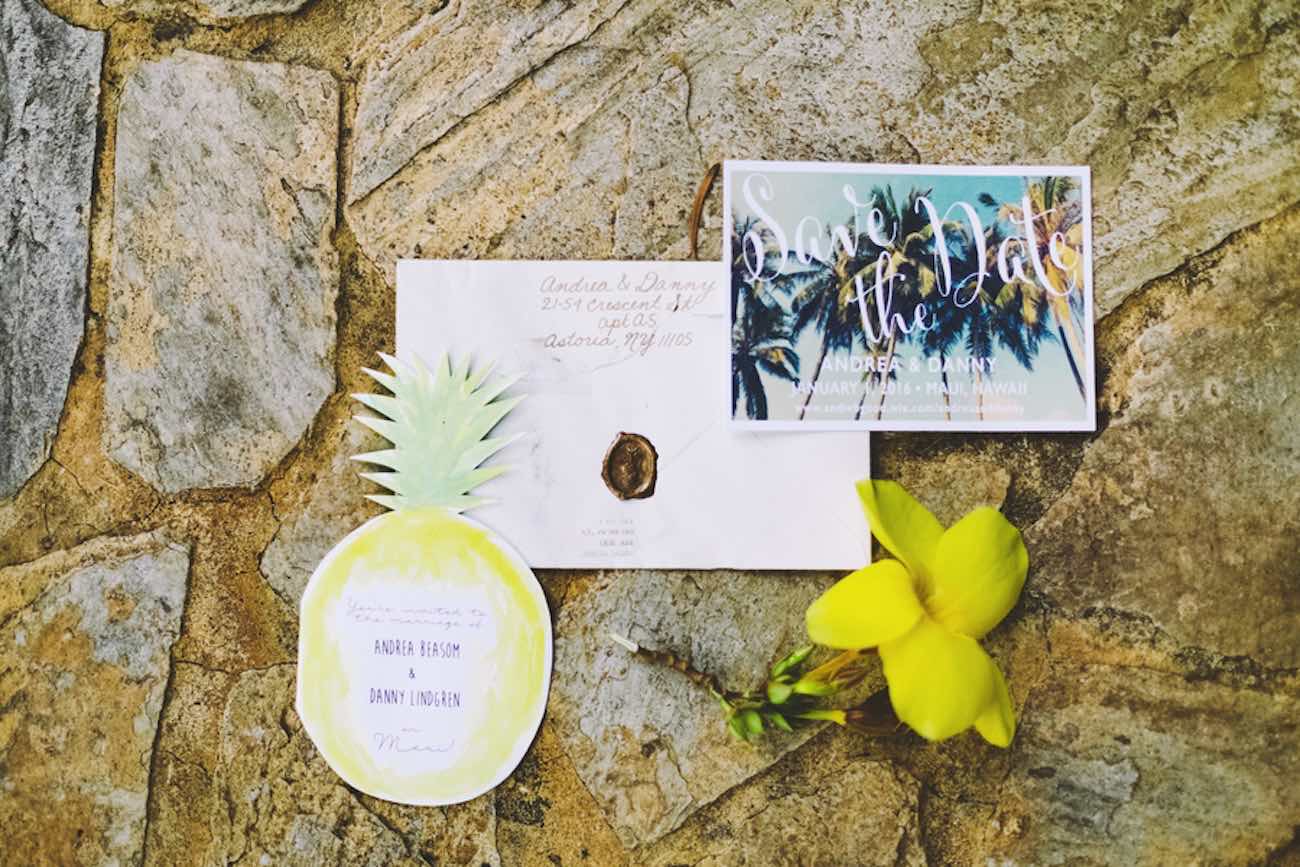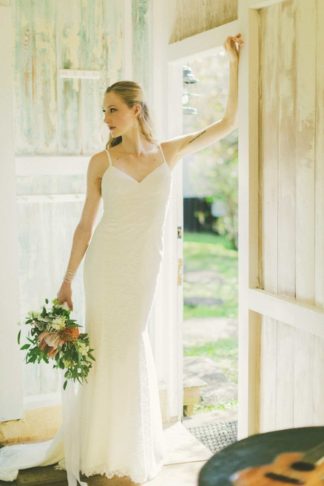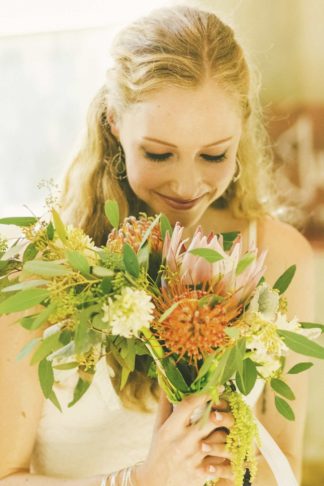 I wanted a sexy low back dress that was laid back yet elegant. Originally I had wanted to have my hair professionally blown out and styled, but when I mentioned that to my then fiance he told me how much he loved my wild and wavy hair and wanted to see me on our wedding day in my natural beauty. That sold me! I hired a make-up artist for myself, my sister, my mom, and step-mom, but we each styled our own hair.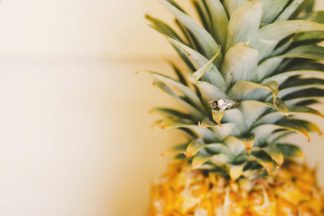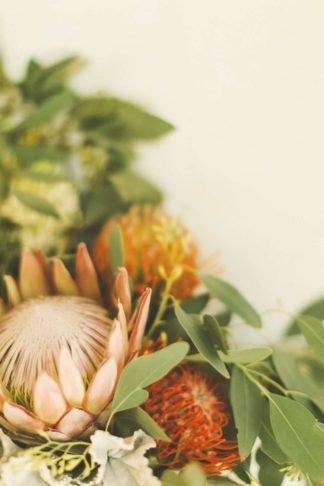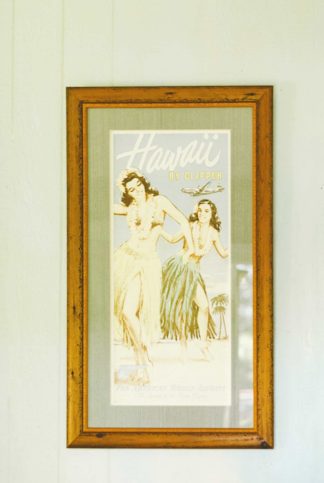 I wanted a wild bouquet filled with flowers native to Maui. Danny and I picked out our own flowers when we arrived the week before, and I made my own bouquet, table runners, and beach love circle the night before the wedding. They're weren't perfect, but it made the wedding so much more personal (and inexpensive!)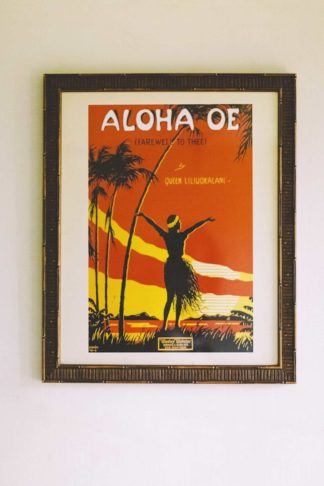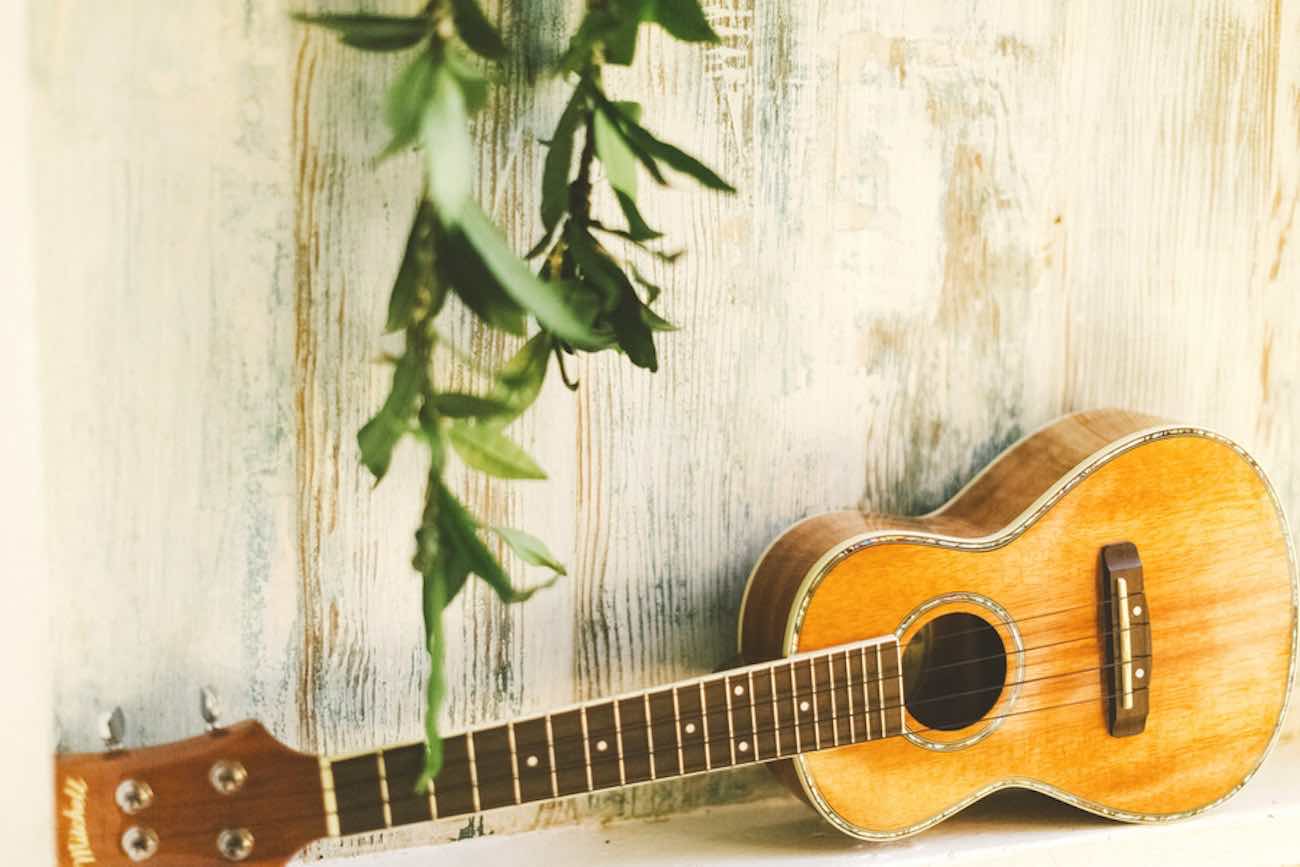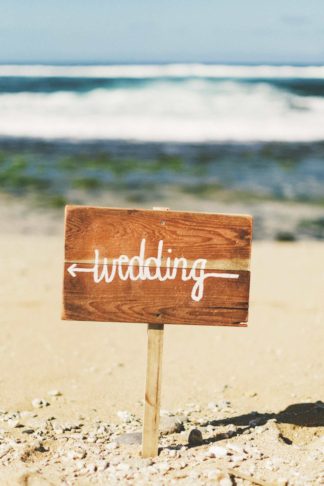 Danny wore a white button down and grey slacks from Macy's. We thought a jacket would be too formal, so he opened the collar and rolled up the sleeves instead. Danny's best man wore grey slacks and button down from Macy's. My sister wore a dusty rose dress from Aritzia.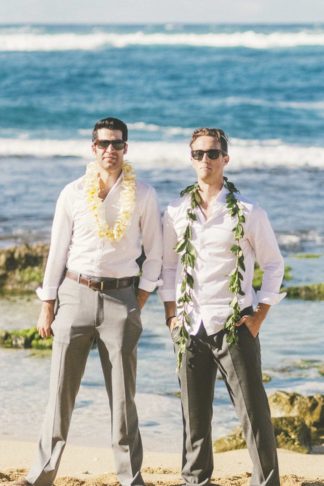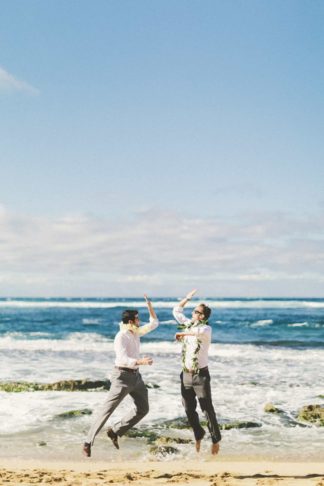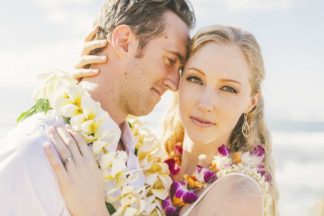 We had a traditional Hawaiian officiant perform our ceremony. He also played a few songs on his ukulele which was beautiful! Danny and I wrote our own vows for the ceremony which couldn't have been more beautiful. We both couldn't stop crying.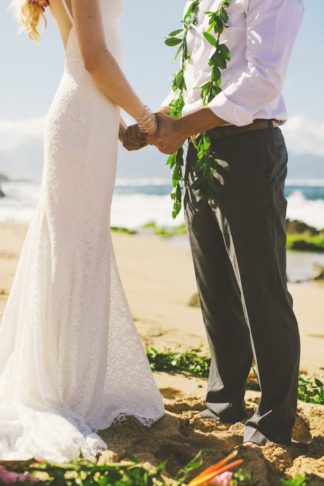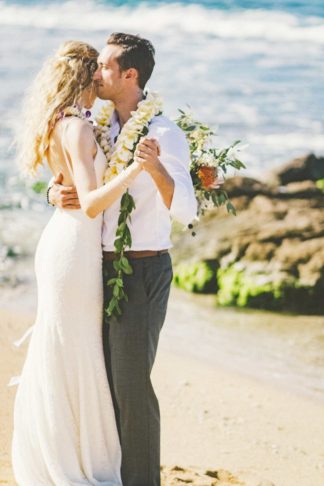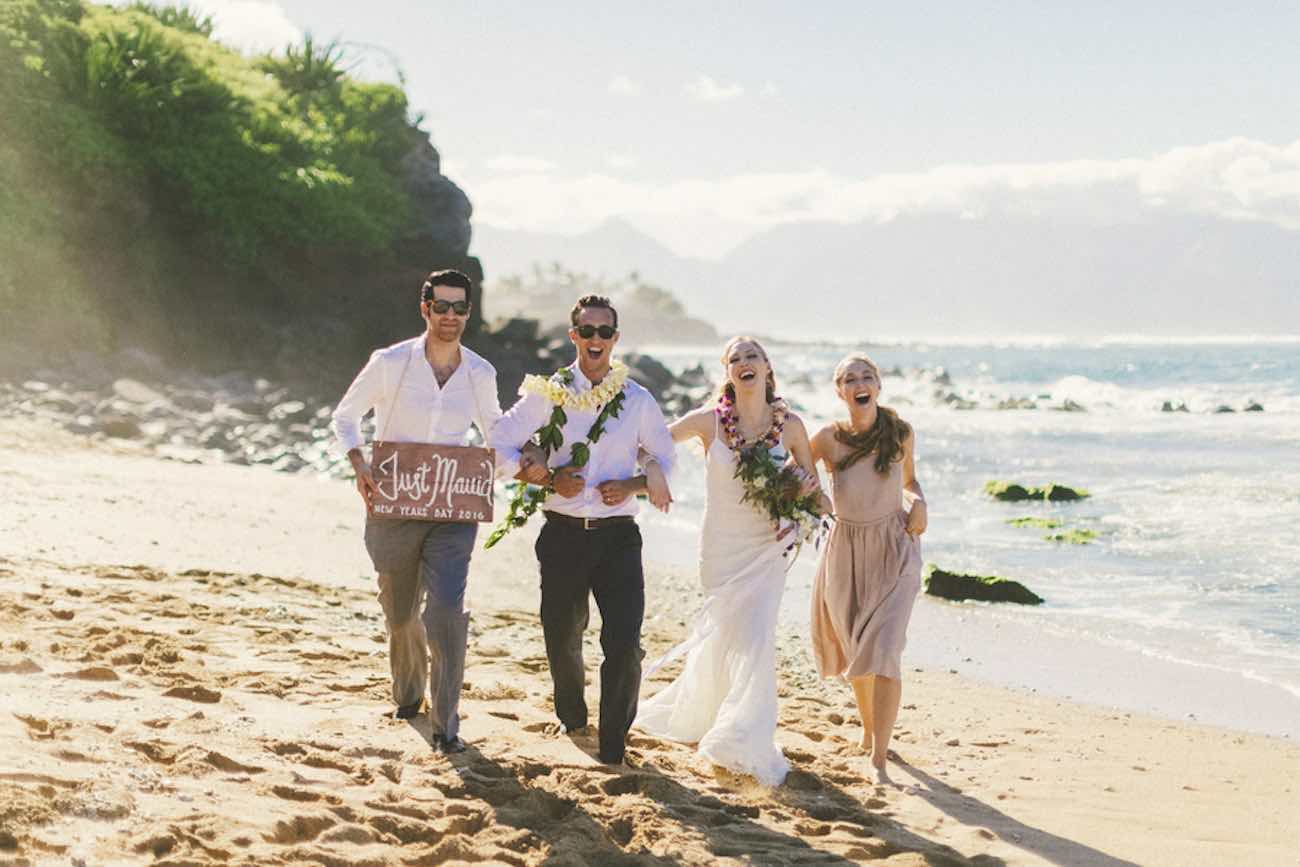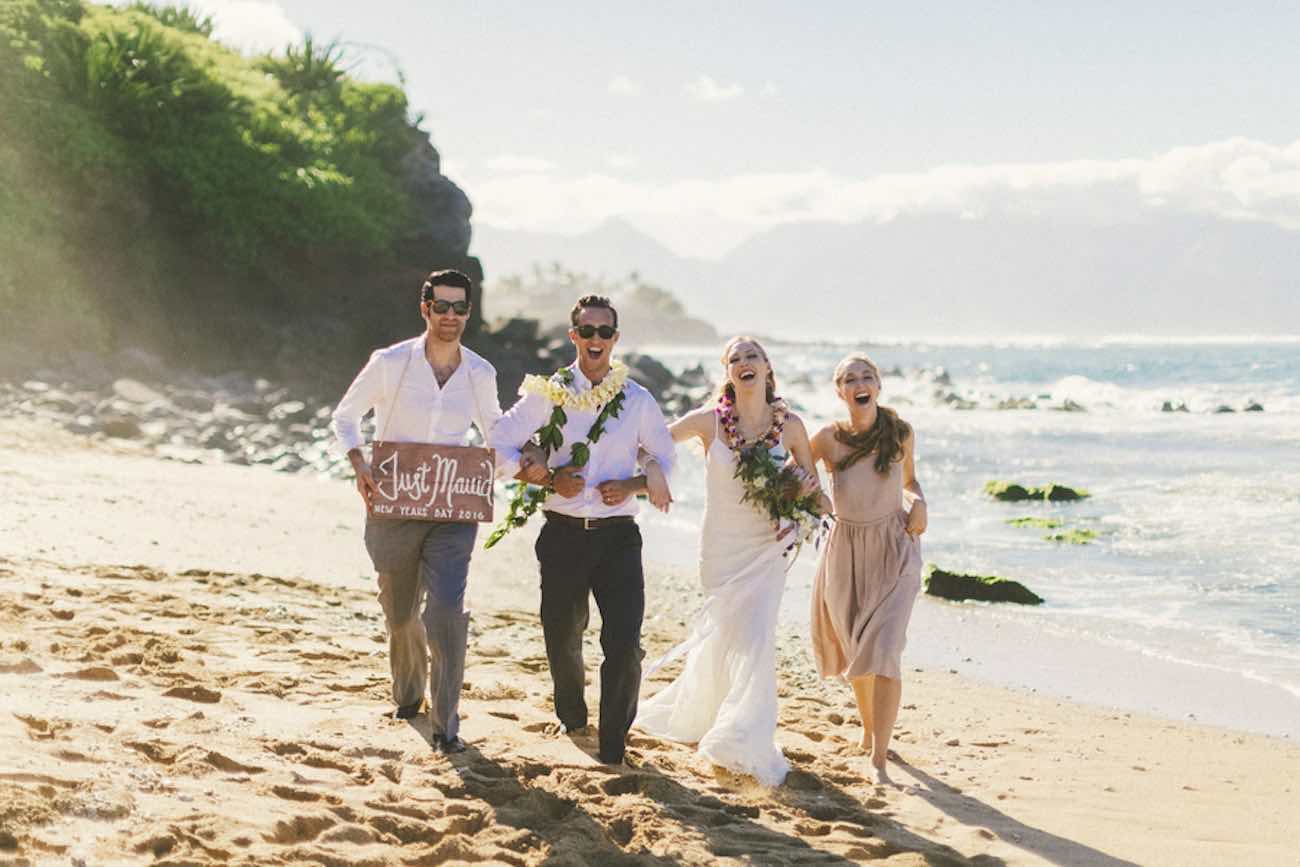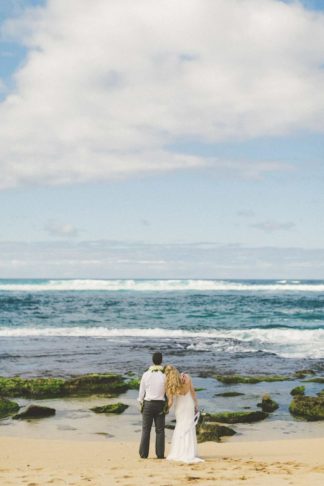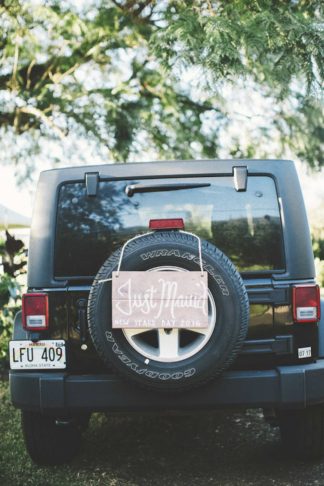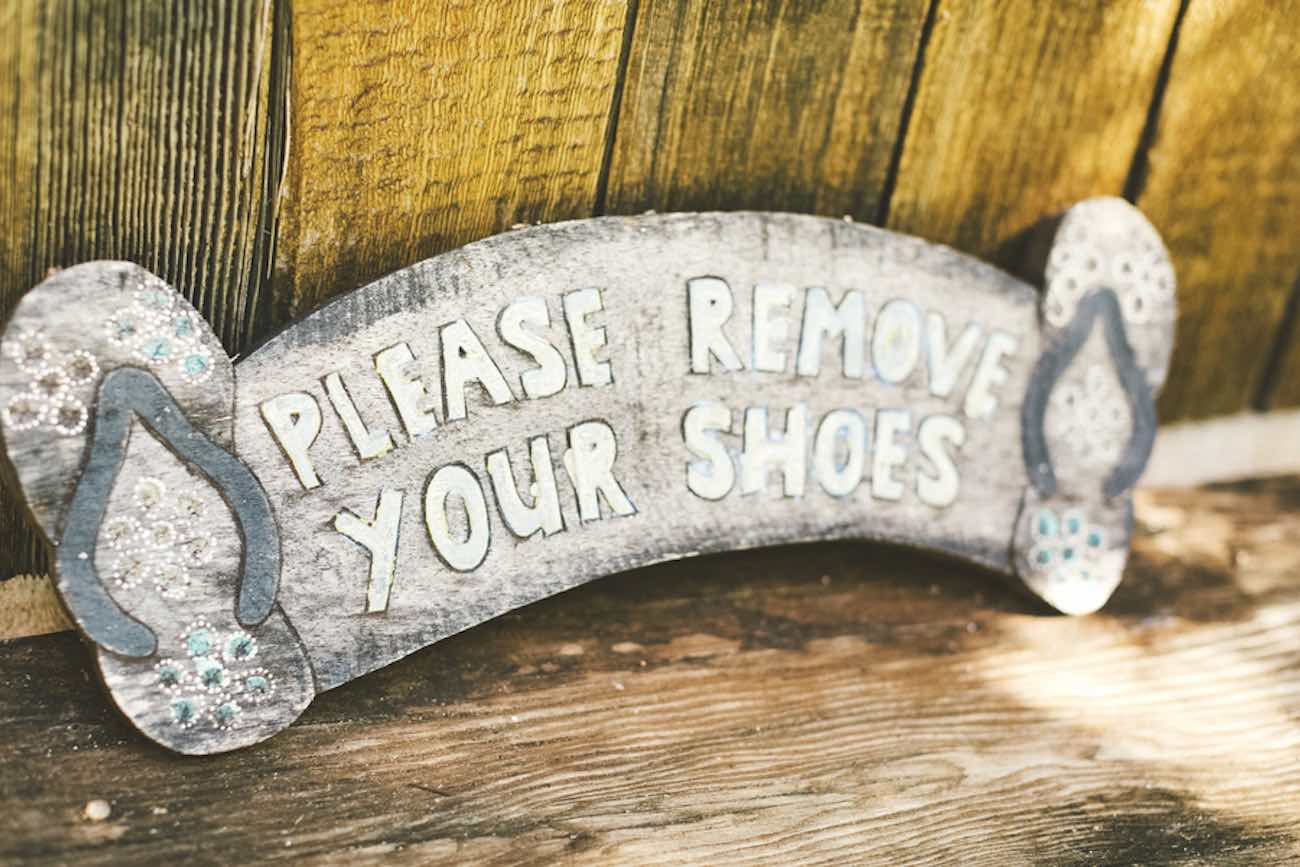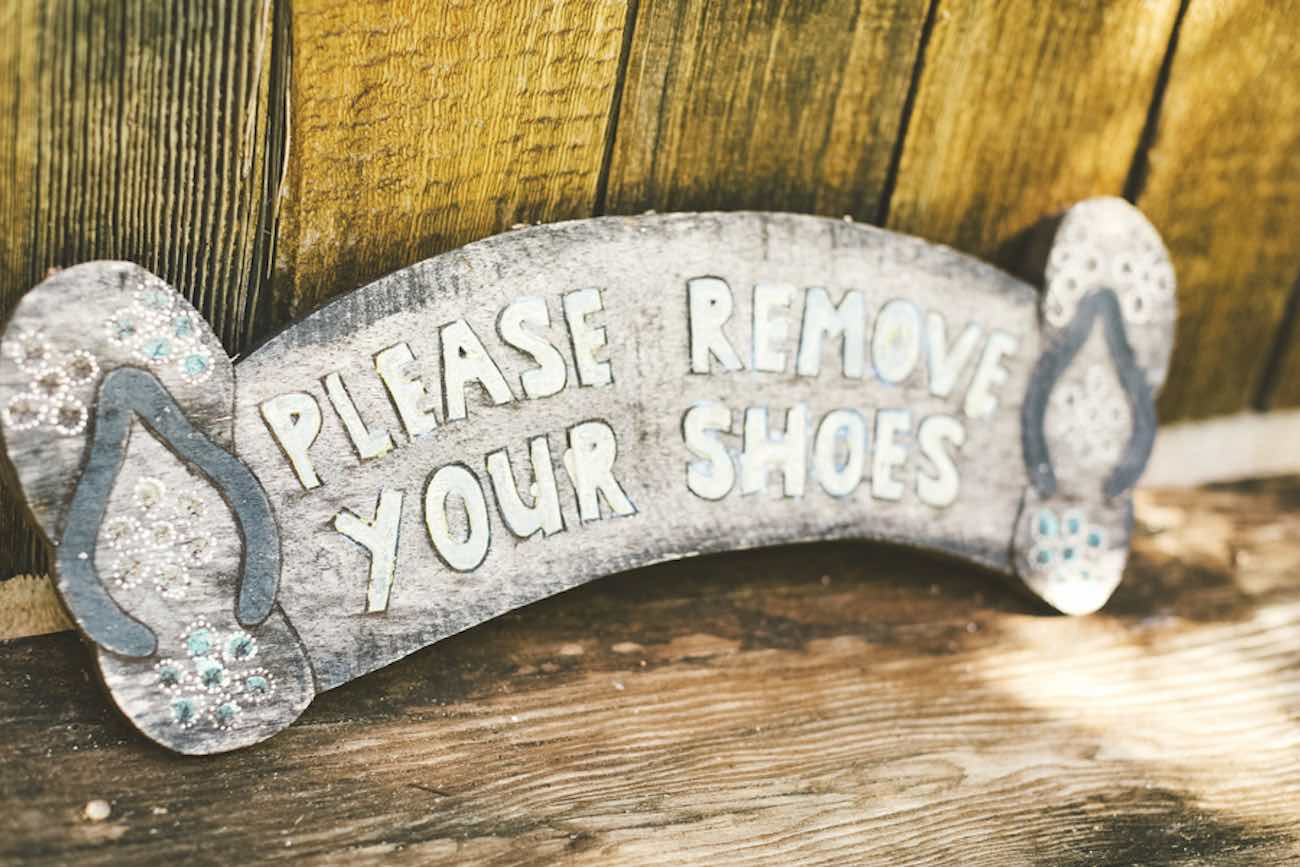 Because only 20 of our closest family members were there, we opted out of a guest book or seating chart. We knew that we would sit at the end of the dinner table, but would let everyone else sit wherever they wanted.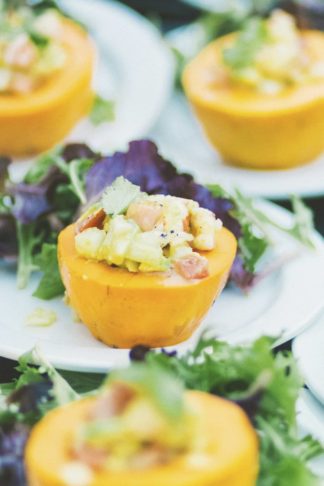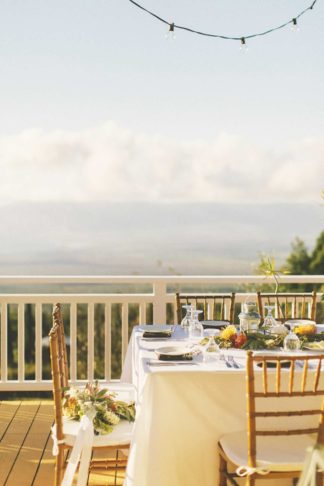 Our dear friend let us use her beautiful home in Kula. It had been raining for a few days before our wedding, but the sun came out and the clouds disappeared for us! Danny, his best man, and my sister all arrived the morning of the wedding to set up the tables, create the cocktails and lay out the floral table runners. After all the dancing and cake smashing I surprised Danny with a wedding hula that I had learned back in NYC.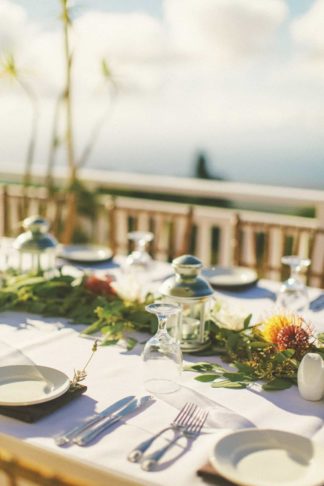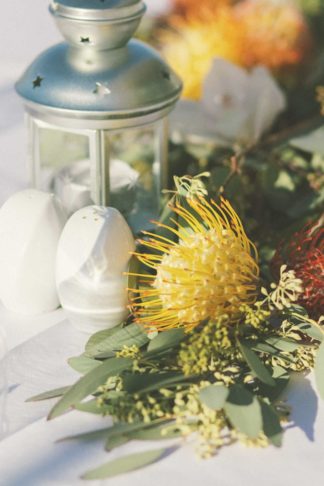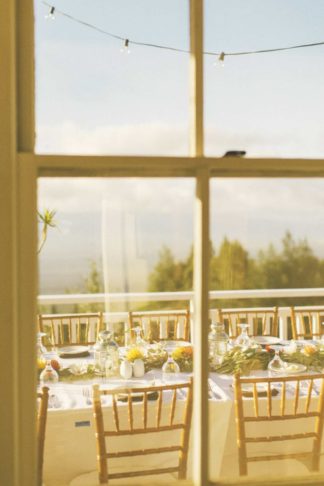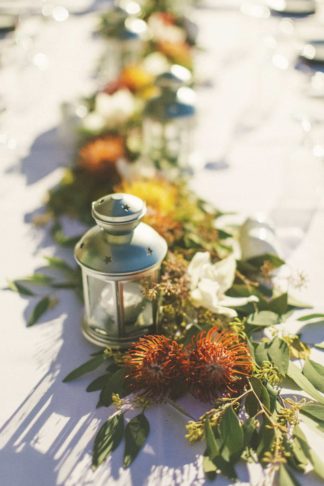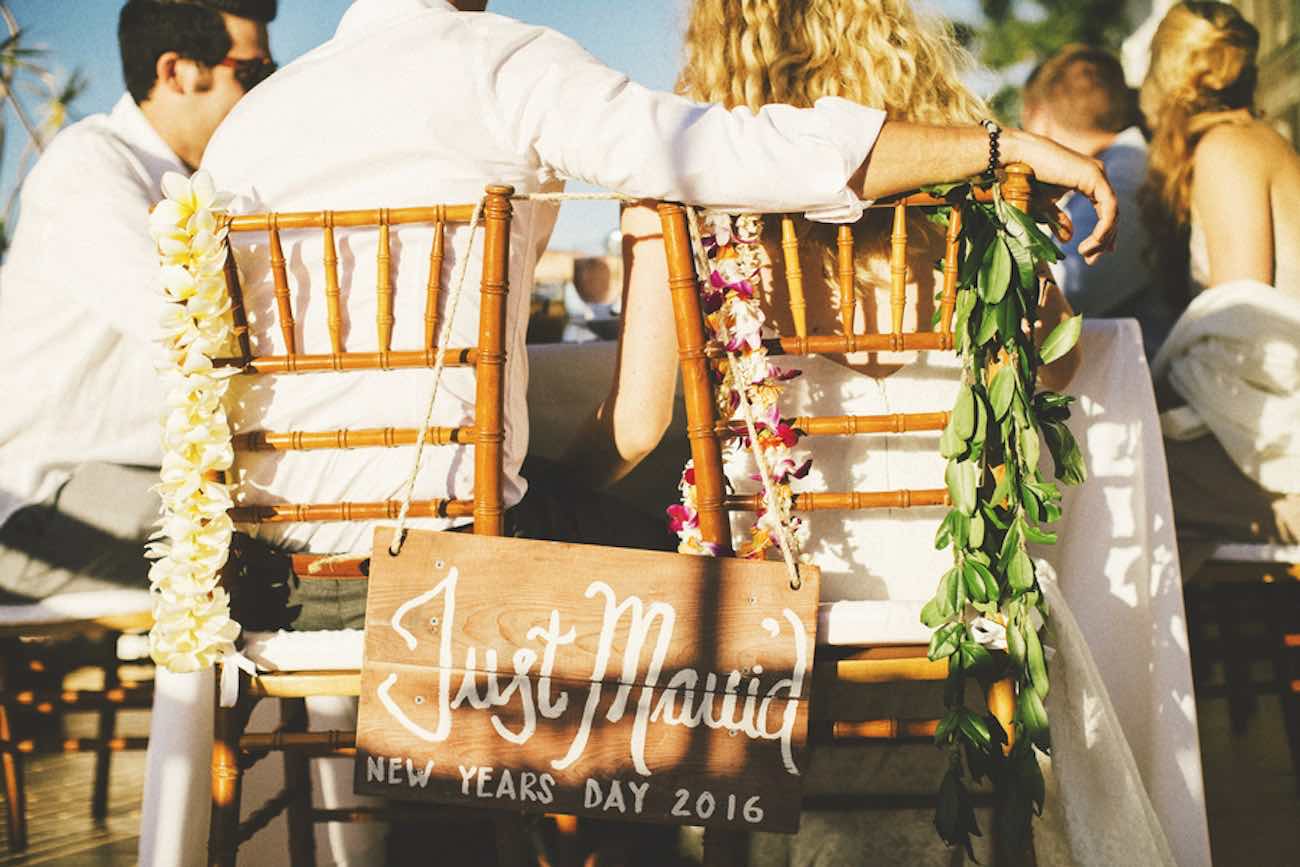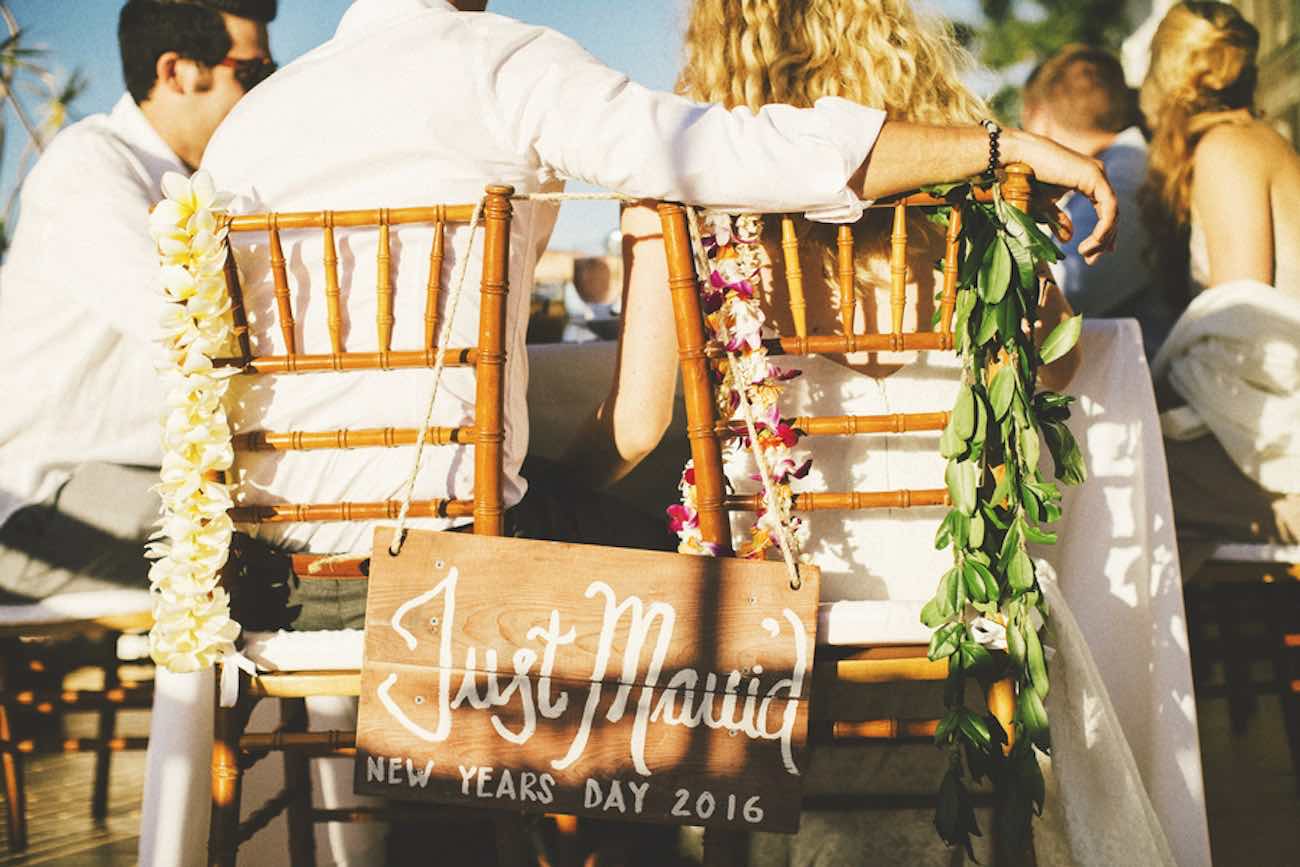 We created our own Hawaiian playlists, one for cocktail hour, one for dinner, and one for dancing. They were all a huge hit! Everything was perfect. We were even blessed by a stunning Maui sunset during dinner!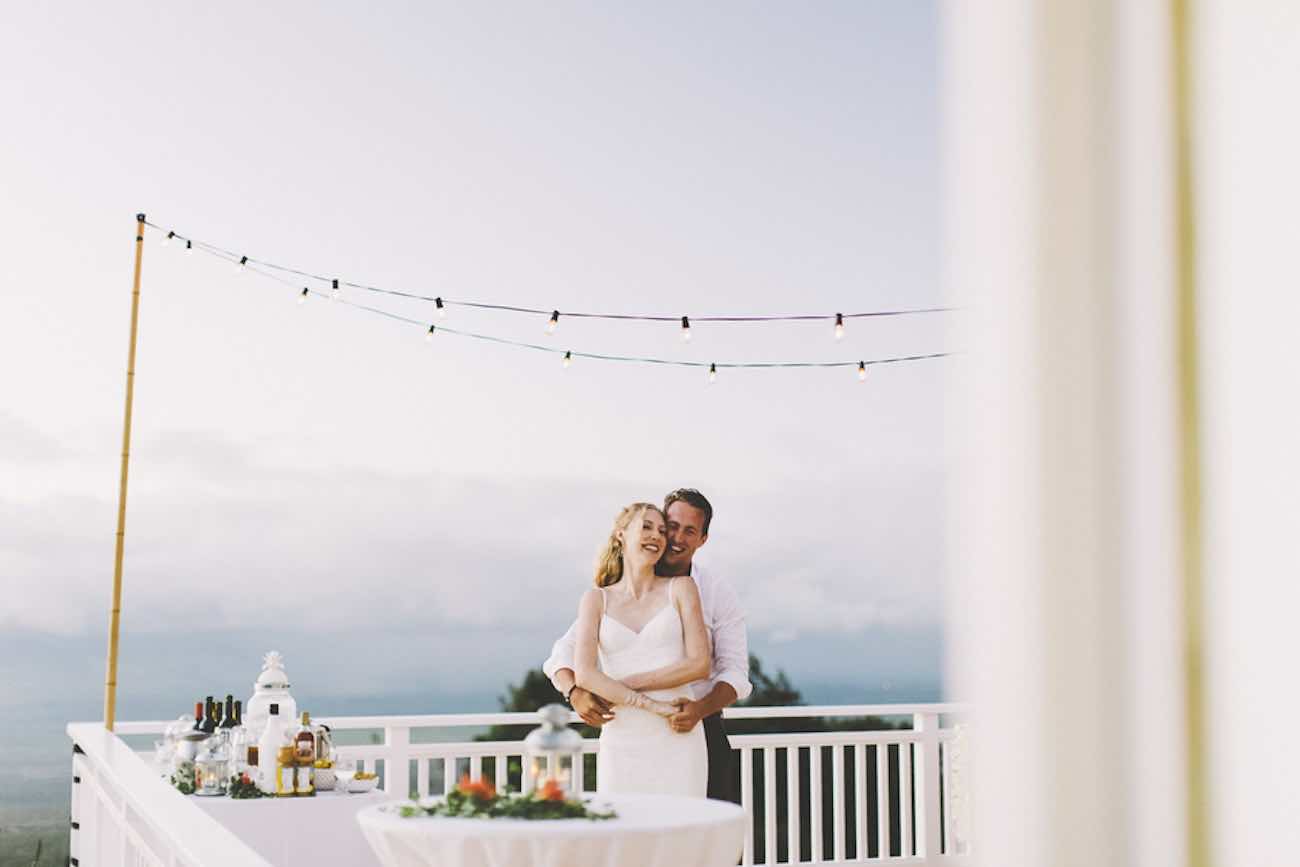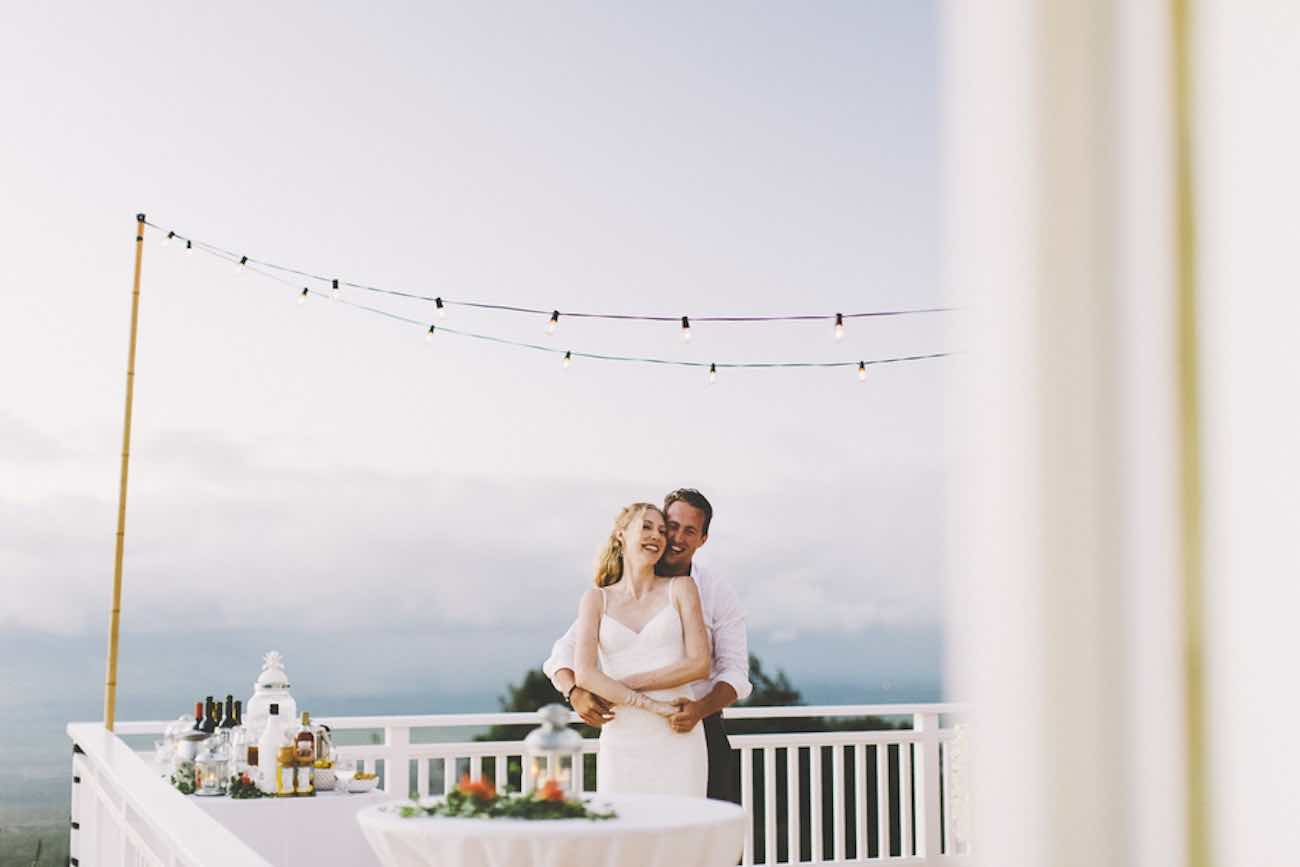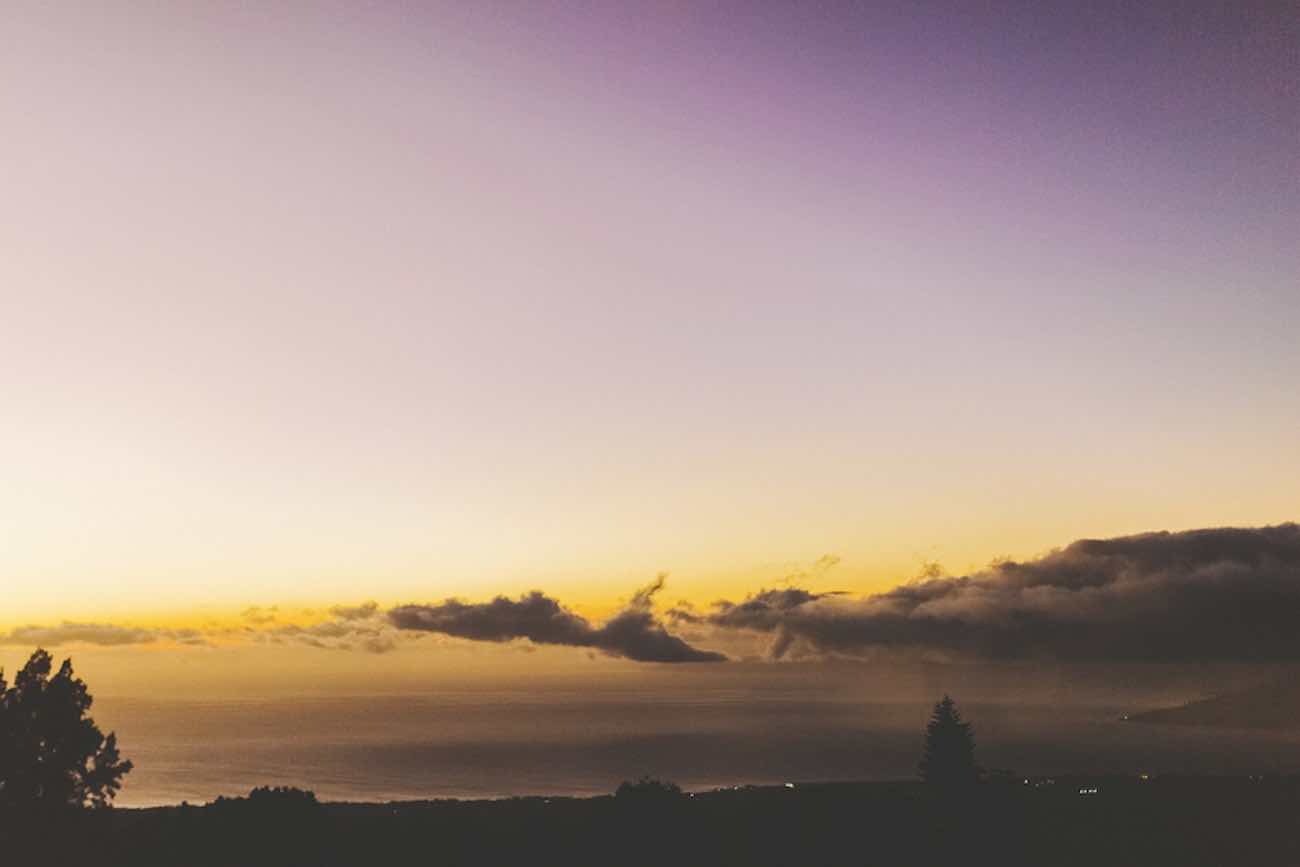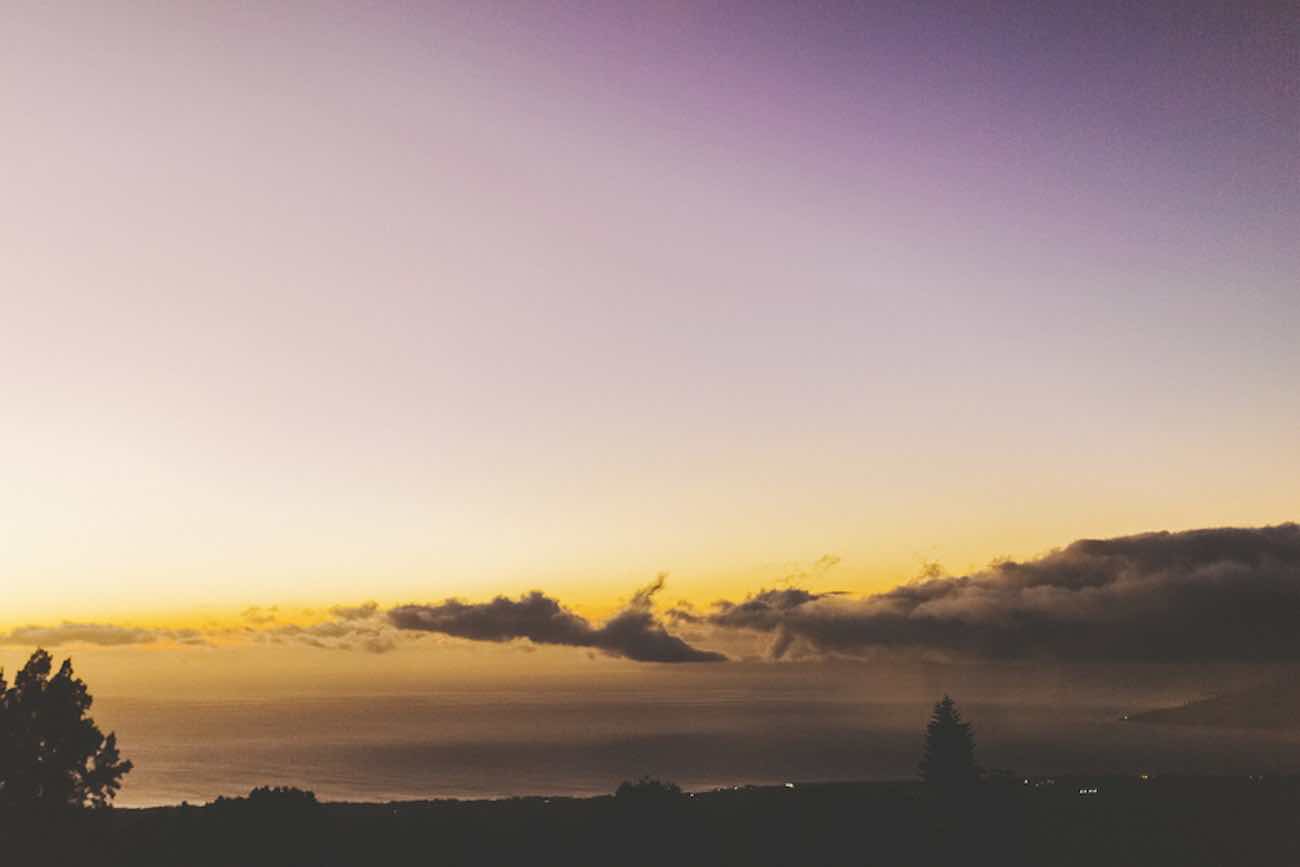 Intimate Tropical Maui Destination Wedding
Love Story: Danny and I were both hired to perform with the Glimmerglass Opera Festival in upstate New York. We were cast to be partners in three productions and soon realized that instead of going home after long days of rehearsals and performances all we wanted to do was hang out with each other. We spent every minute together on and off the stage for three months and after our contract was up we decided to find an apartment in NYC together.
Flash forward to a year later and one of the Glimmerglass productions was scheduled to be remounted at Hawaii Opera Theater. The company flew us both there to perform which was a dream. On one of our days off we decided to take an early morning hike to watch the sun rise. Danny proposed at the perfect moment on the top of the mountain just as the sun rose. He filmed the whole thing on his go-pro! We were both teary messes.
Wedding Planning Advice:
Don't sweat the small stuff! People won't remember your silverware, shoes, or invitations. It's all about friends, food, dancing, laughing, and love. That's all that matters.
DIY as much as you can! Doing my own flowers saved me hundreds of dollars, so did making our own cocktails and playlists.
We bought our cake at Whole Foods and my aunt and uncle decorated it. It was beautiful and delicious!
Spend money on a great photographer. The only thing you can keep with you for the rest of your life are the memories and wonderful photographs from that day.
Wedding Vendor Contacts: