Jewel-Toned Autumn Engagement Inspiration ♥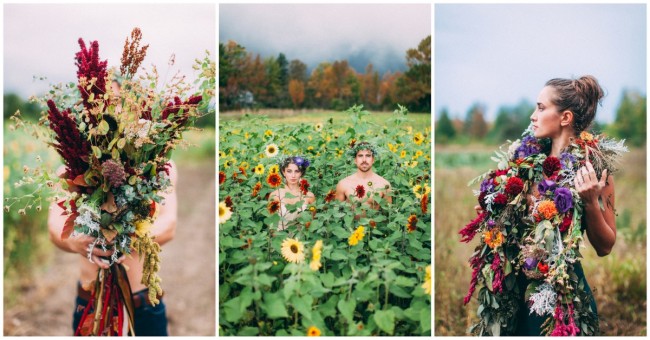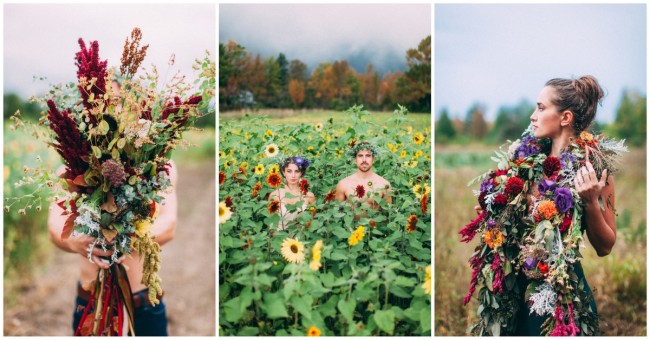 Photographer Artemis Photography teamed up with Abbie Turner of Door Blooms Flower Farm to bring us this striking jewel -toned Fall harvest bohemian engagement inspiration shoot. The shoot took place on Door Blooms' 30 acre farm, in fields of flowers set against a backdrop of gorgeous barns. The textures of each scene brought their vision of a "final harvest" love story to life.
Abbie gathered inspiration from the ending of their season for their fall wedding shoot: "We are a seasonal flower farm located in Door County, Wi, The timing of the shoot just happened to be as we were harvesting the last of everything. We wanted to show a true harvest queen!"
The team focused on jewel tones for the shoot, which  Abbie shares are becoming more and more popular in the midwest. The flowers that were used were all seasonal, including dahlias, dusty miller, lisianthus, gomphrena, eucalyptus, celosia, and scabiosa.
We love that Door Blooms always uses their own flowers first, and if they do not have enough of their own, are committed to sourcing flowers within a 100 mile radius!
Enjoy this richly, and beautifully creative session and let it inspire you to fall in love with Fall!
 Fall Harvest Bohemian Engagement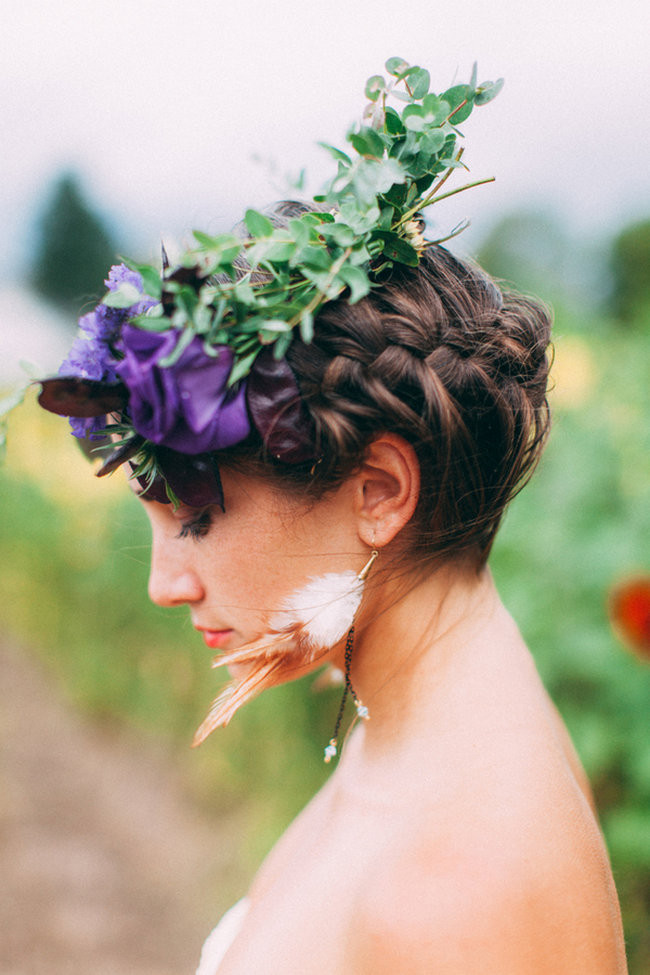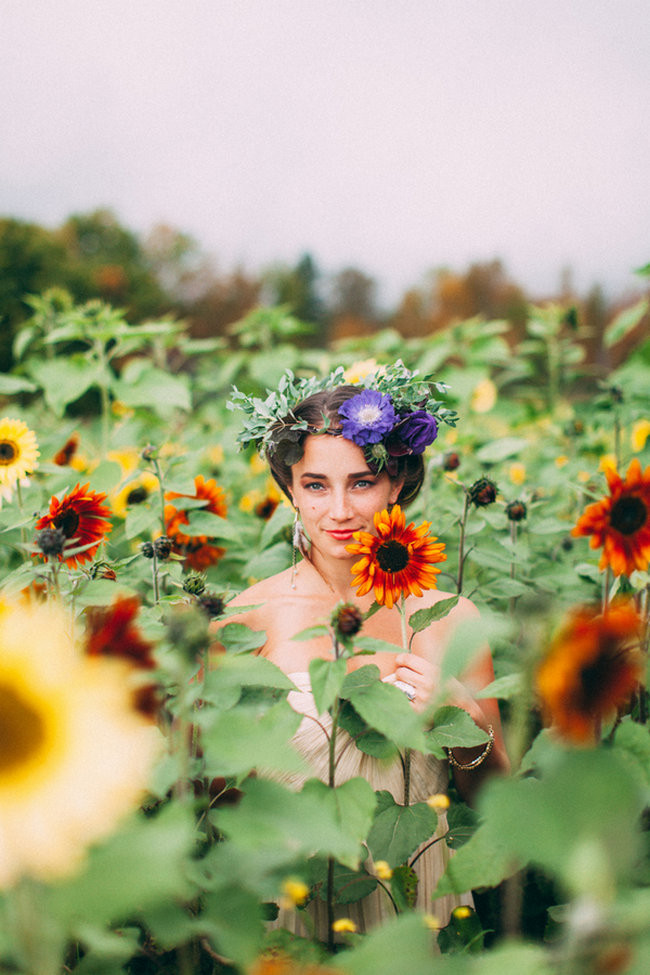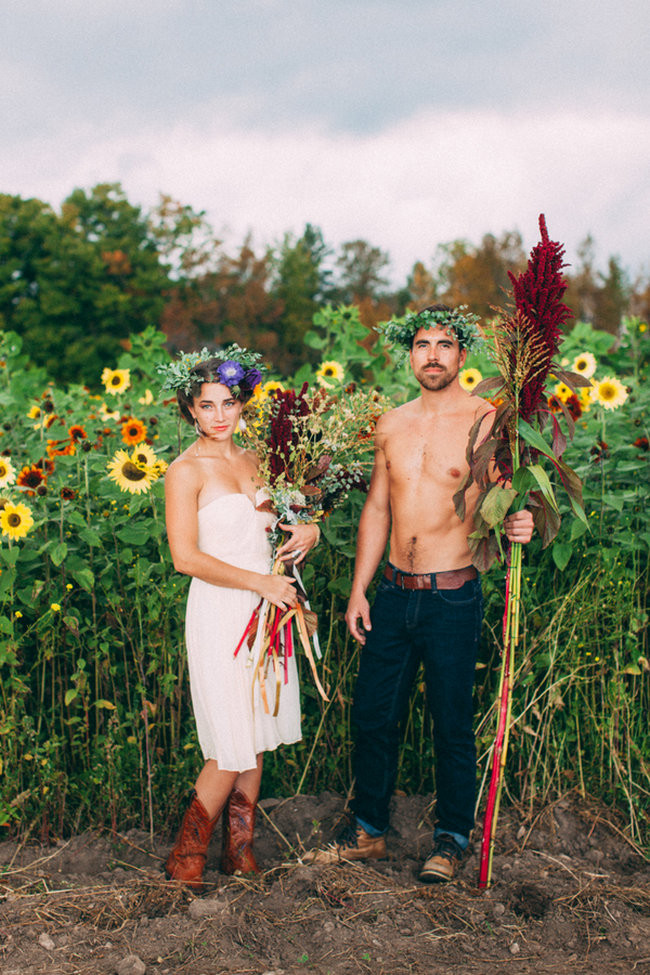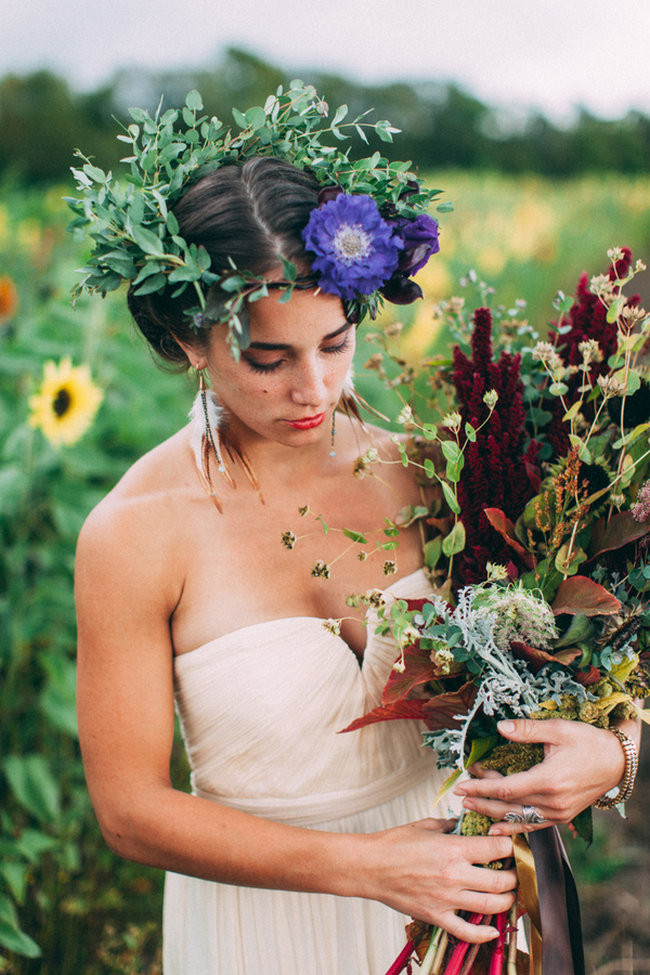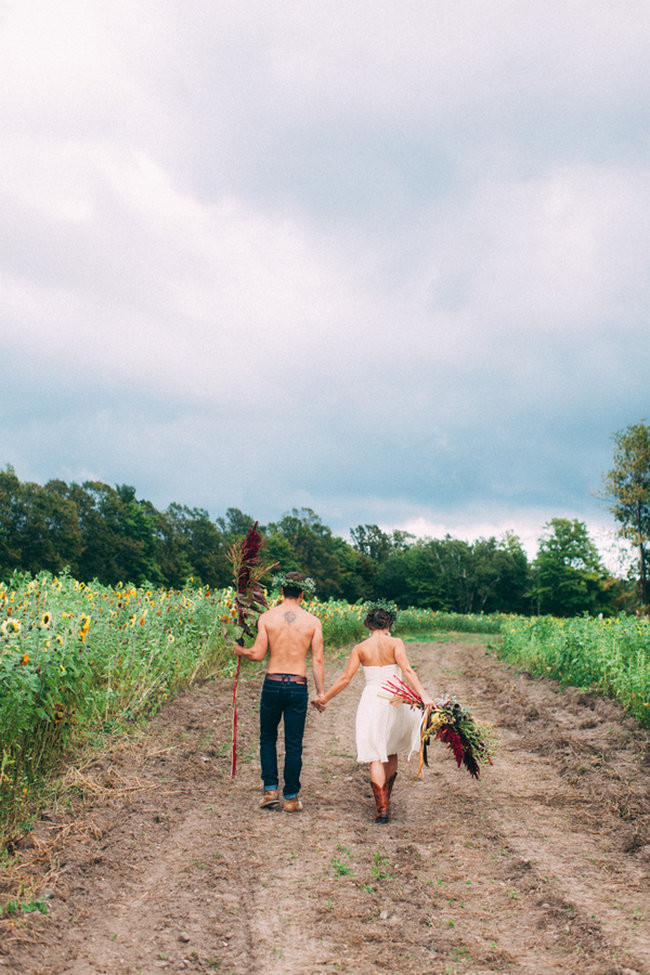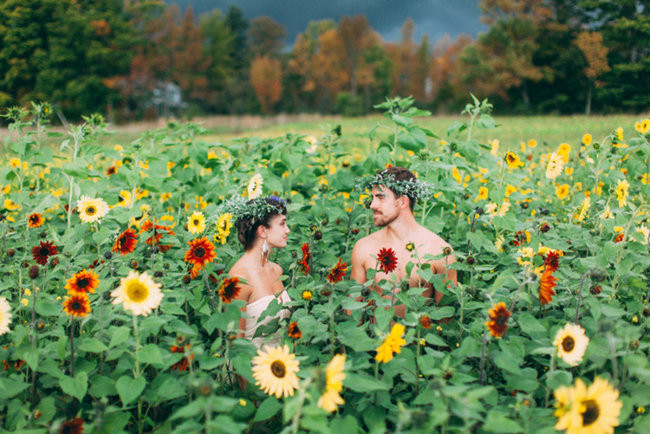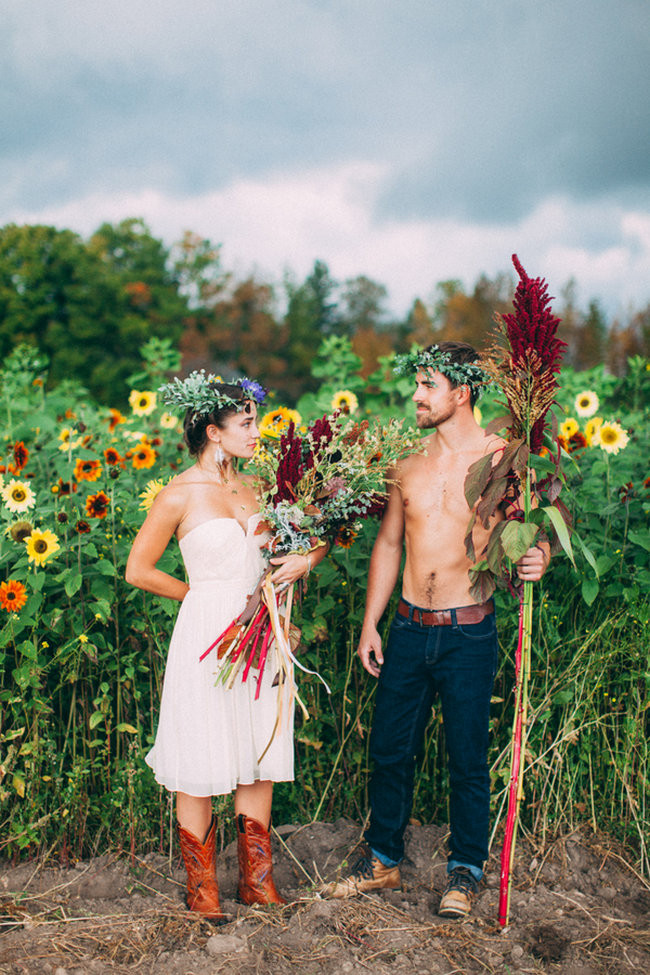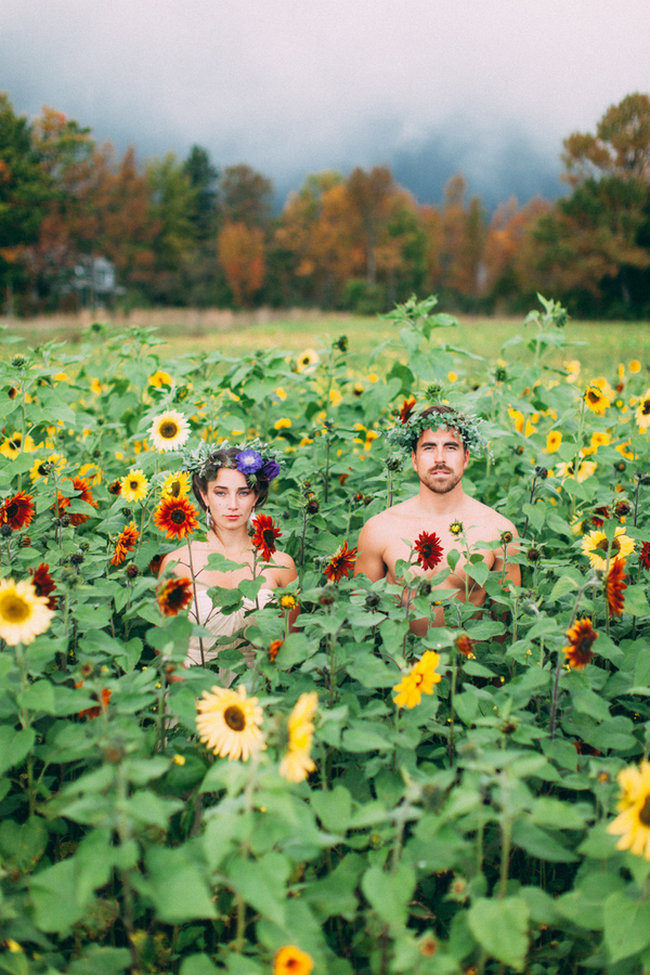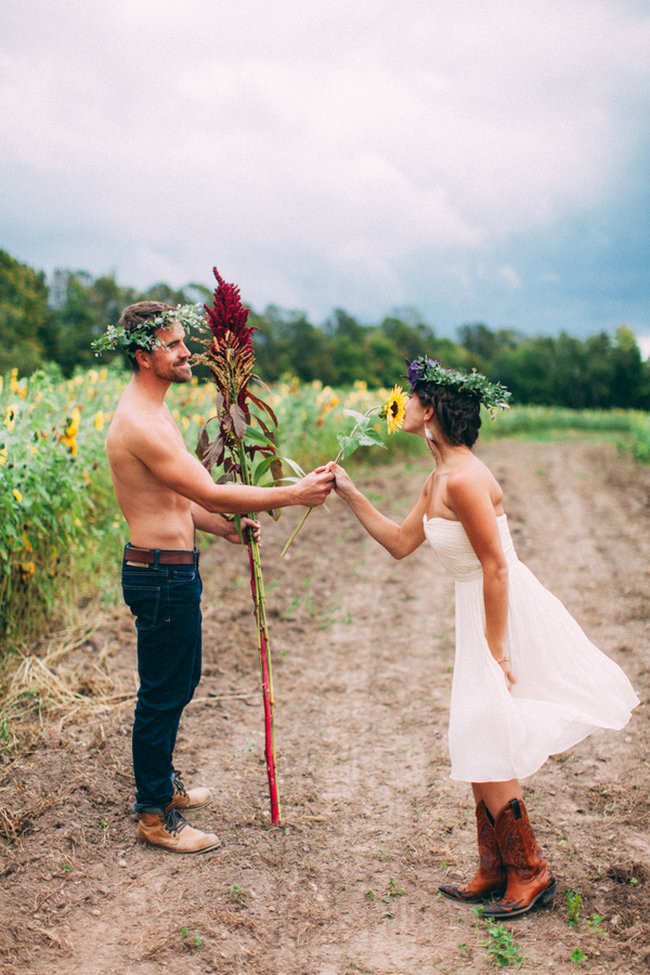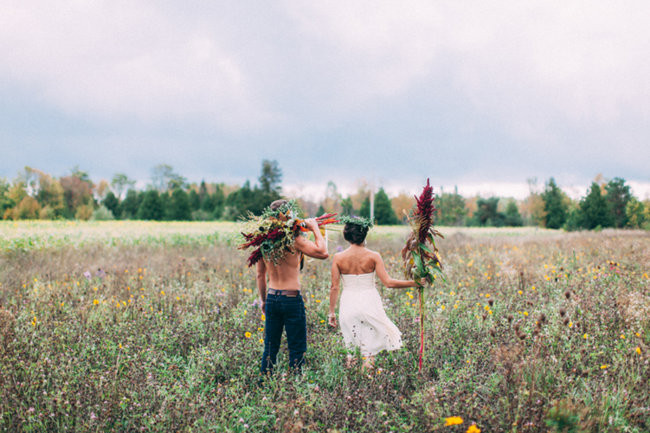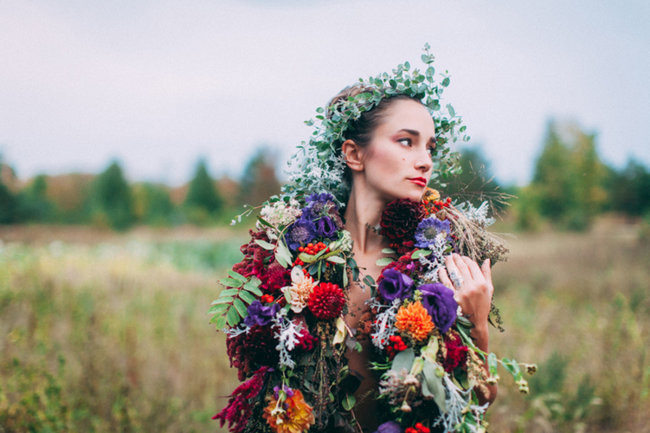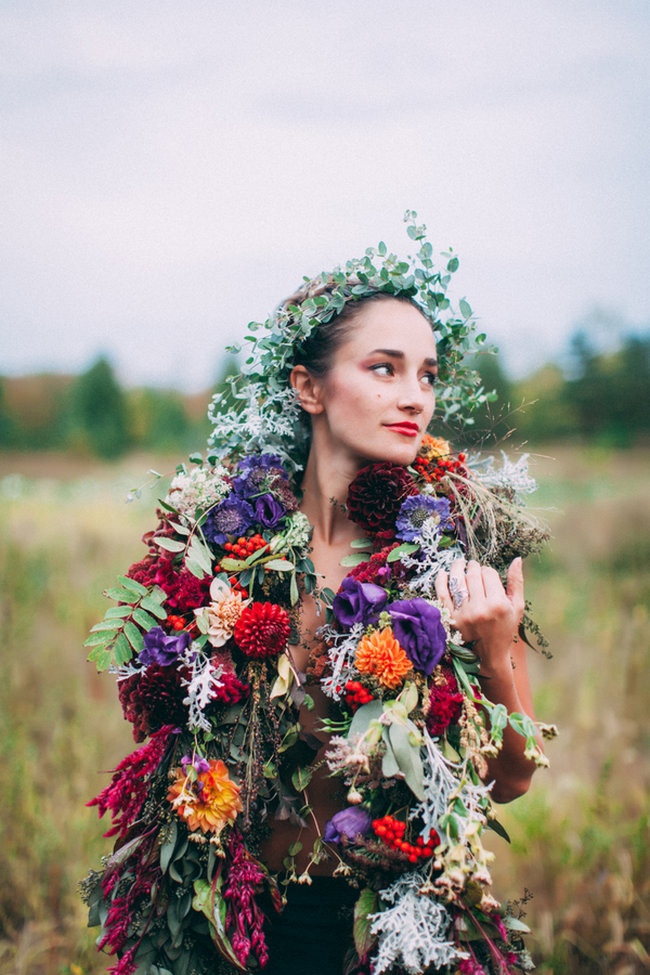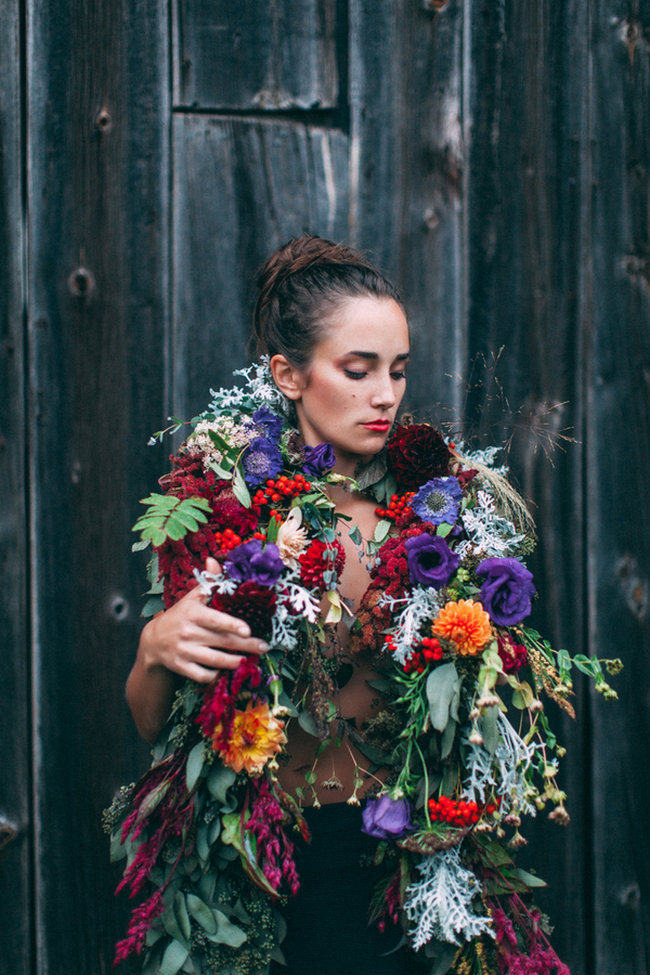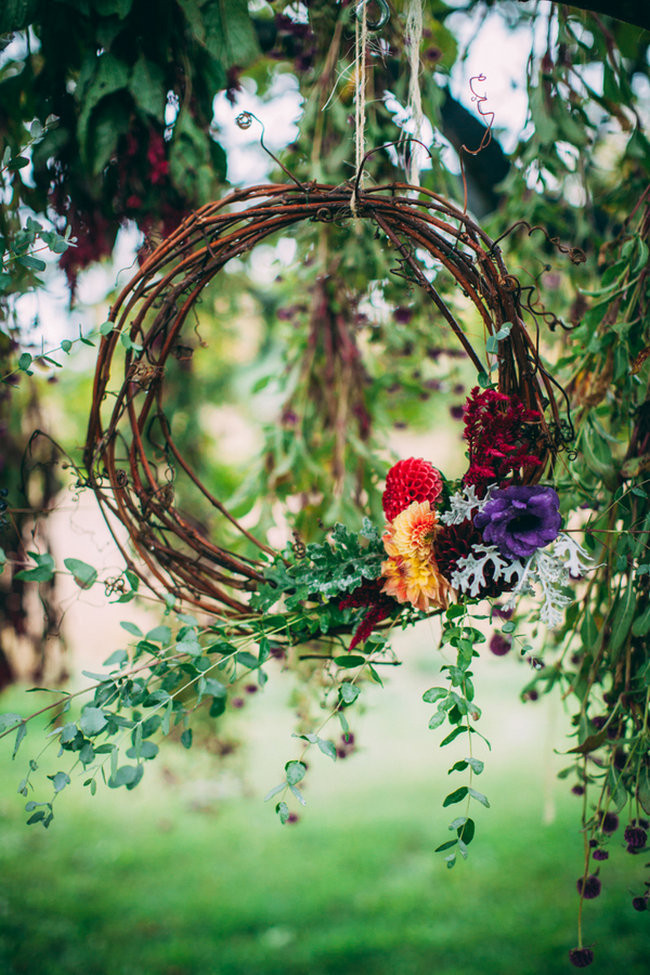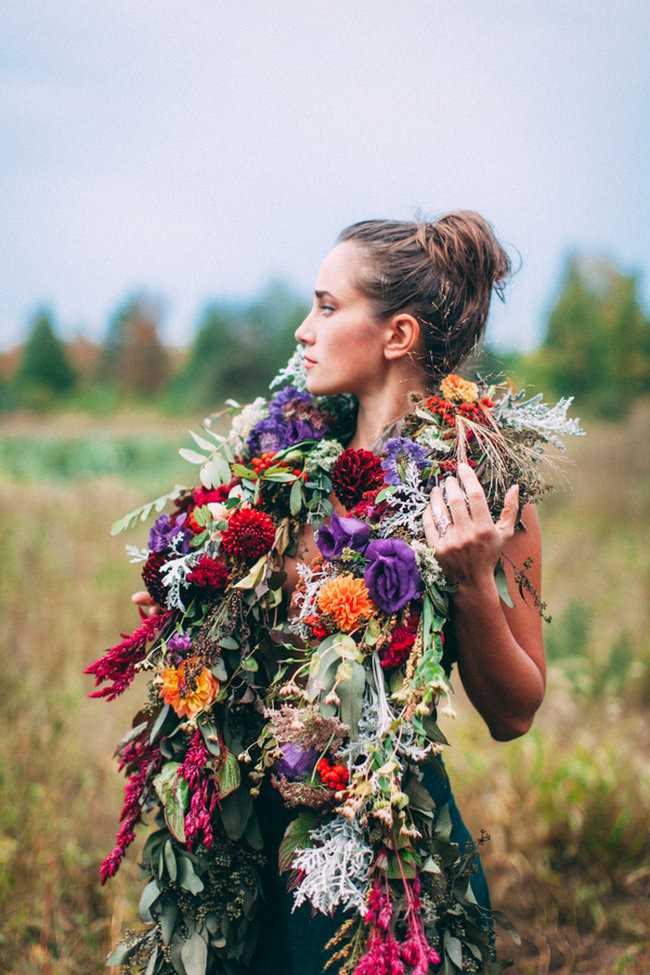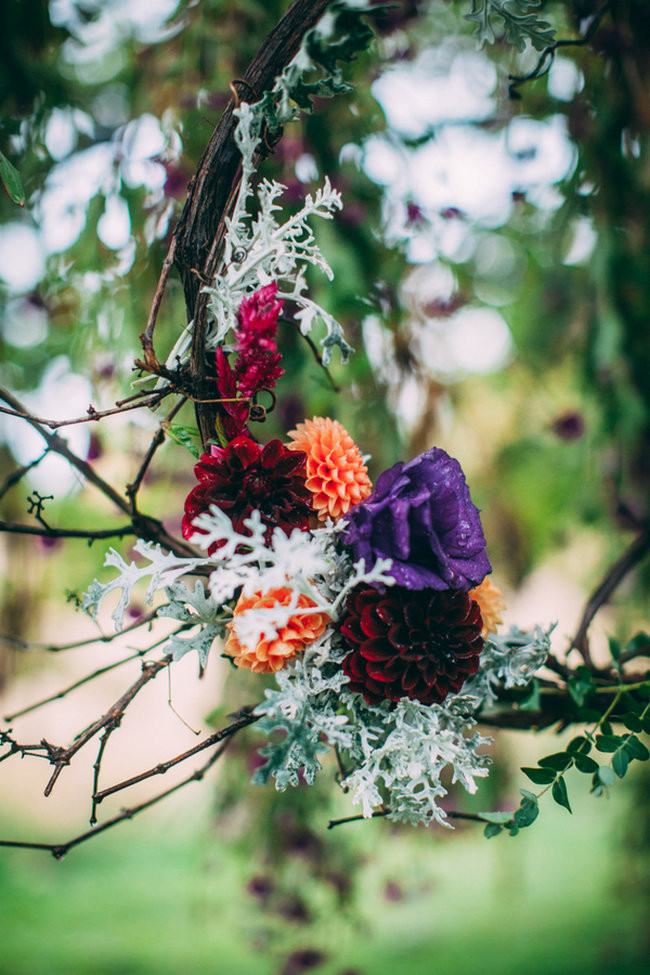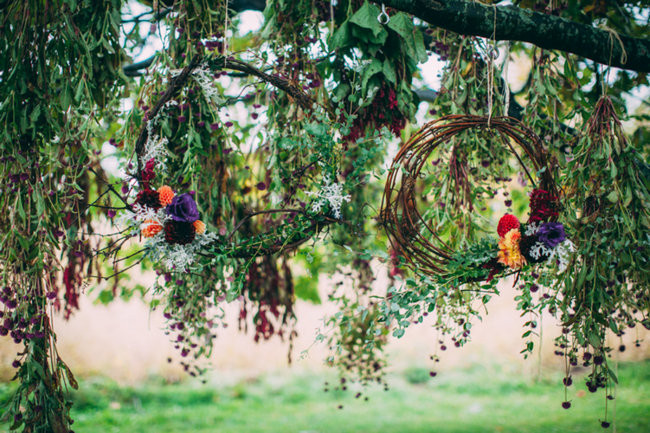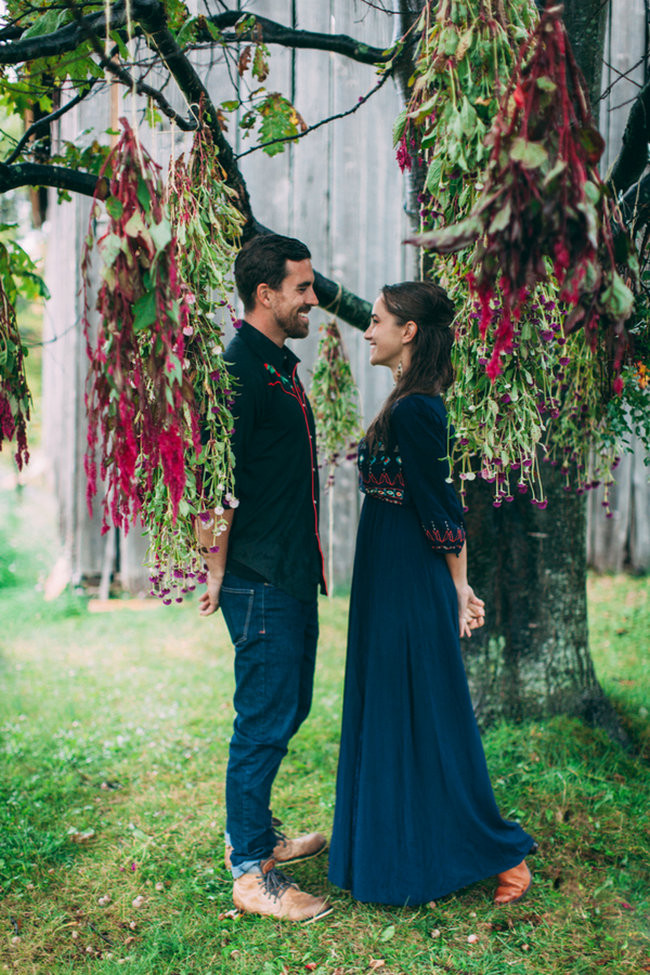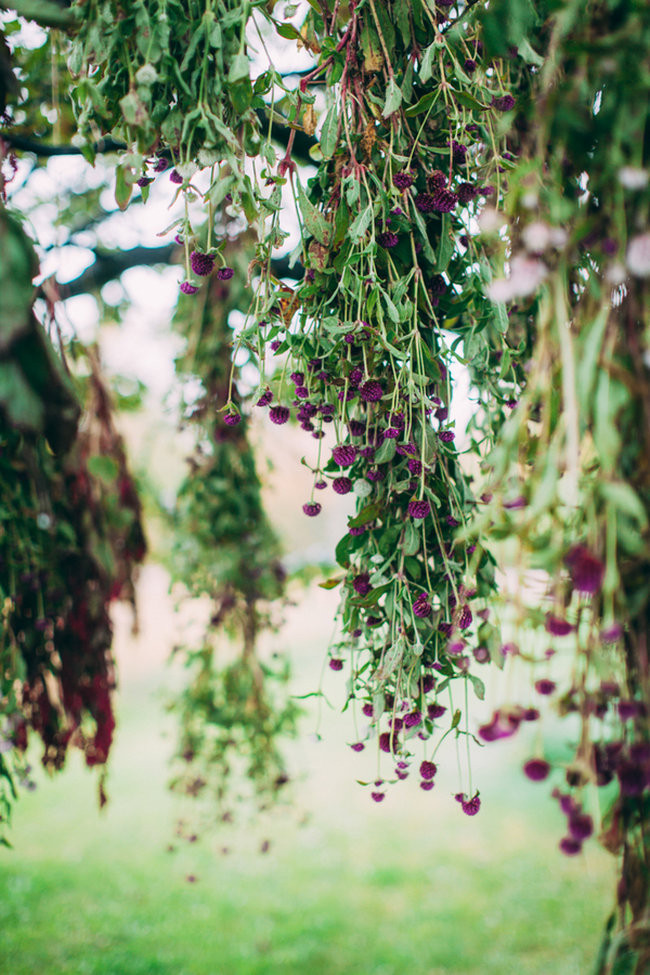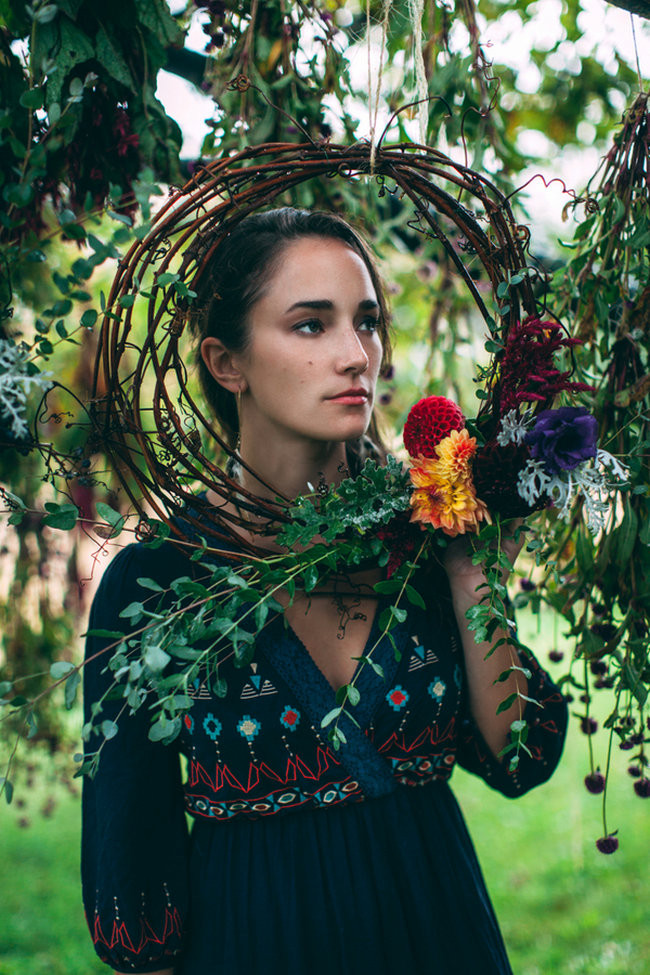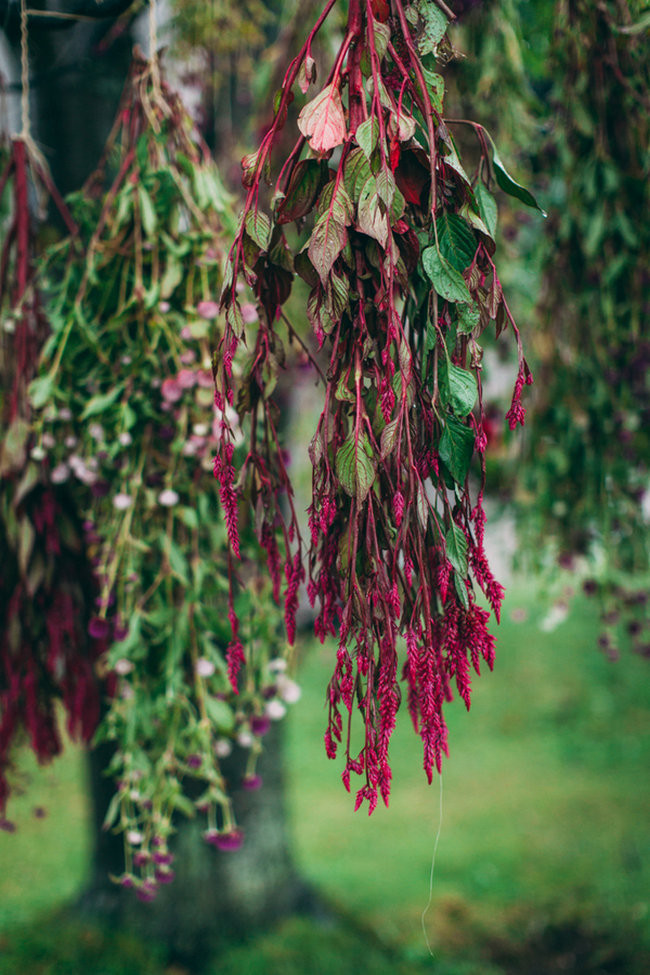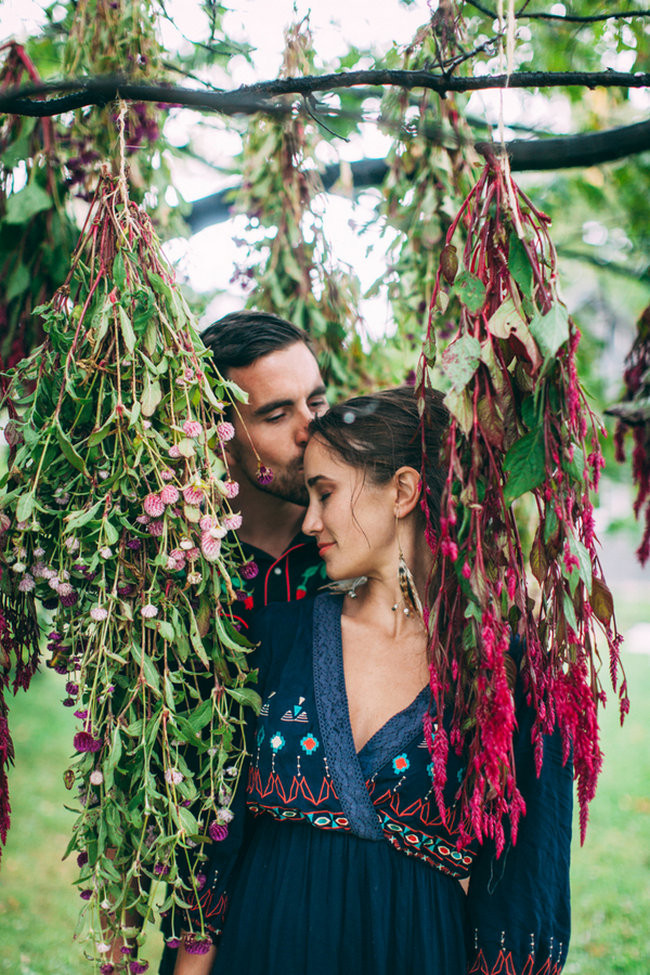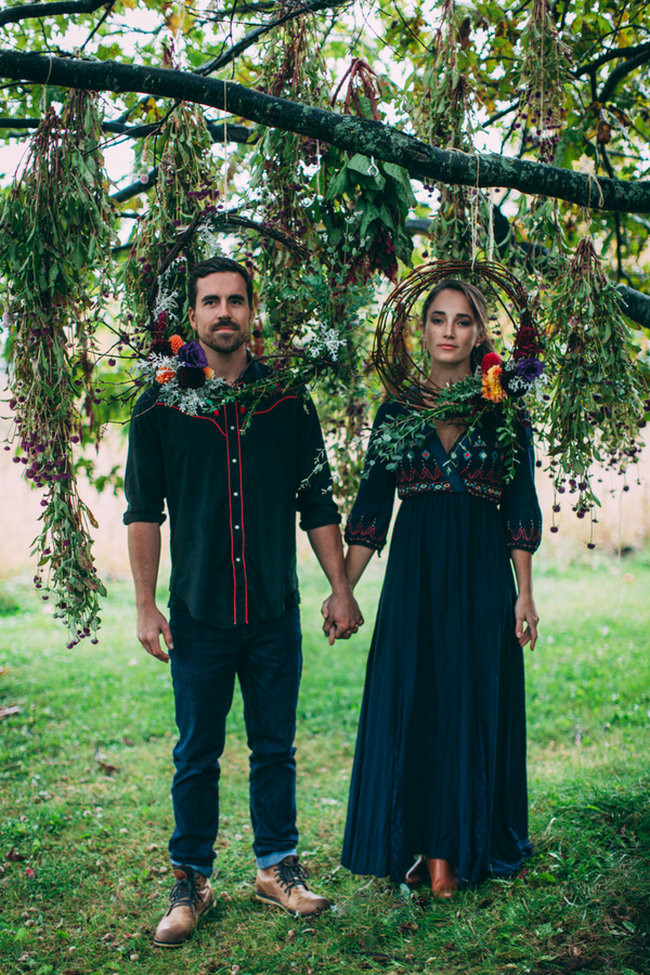 Wedding Vendors: