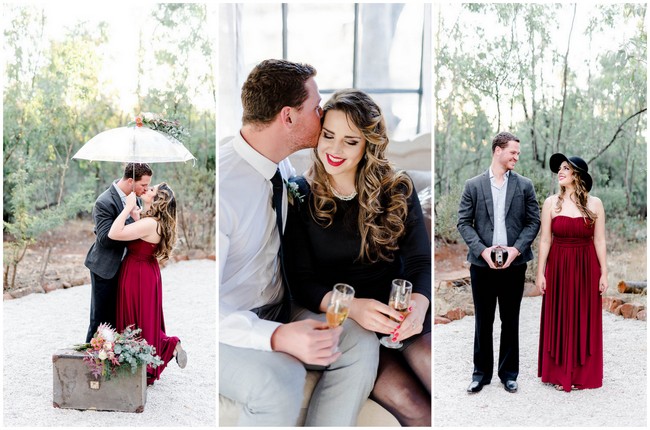 Armand and Nadine went for a very timeless look for their Pretoria engagement photography session, captured by the lovely Lucia of D'amor Photography . Nadine, who sweetly refers to herself as the lucky lady in red during their engagement shoot, has always been in love with the style and elegance of 1930s + 40s.
The vintage details of their Pretoria engagement photography shoot were inspired by the period of Nadine's favourite movie, Pearl Harbour. With the help of Ezalle from Myrtle Events and Styling , the vintage elegance was captured in a way that is classic and beautiful.
Nadine's classic hair and make up, styled by Glamastry – Makeup Artistry & Styling was also inspired by the 1940's style. "I went for the timeless look, in a gown of dark red."
"We always classify our relationship as an adventure  so we included elements of traveling, such at the vintage suitcase and camera, in our engagement photographs." In fact, the couple has a travel bucket list to see the world and started with The Victoria Falls. (Have a look here and also here for even more styled travel theme engagement ideas!)
Pretoria engagement photography shoot
"We asked Lucia to help us create a timeless shoot of our timeless love. We knew Lucia's work and were sure we are going to get nothing short of perfect photos."
Nadine shares that Lucia helped to capture the unique crazy love that herself and Armand share: "Lucia just knew how to get Armand into his comfort zone. At the end of the shoot he was so at ease in front of the camera. It was almost as if he forgot we were being photographed while he planted a little kiss on my nose. He knows that nose kisses are my favourite playful kisses and loves to give them during special moments."
"As we walked back to the entrance of the shoot location, Lace on Timber, Armand took my hand while looking in my eyes and told me how beautiful I am to him. Luckily Lucia unknowingly caught the moment! To everybody else it may look like an ordinary photo but to us it will always be the perfect picture that captured our passion towards each other in that moment.
When we left to go home, we first stopped at a cocktail lounge to make the moment last longer. These photos will always remind us on how timeless our love will forever be."
We simply adore this couple's style and elegance! ?
Pretoria Engagement Photography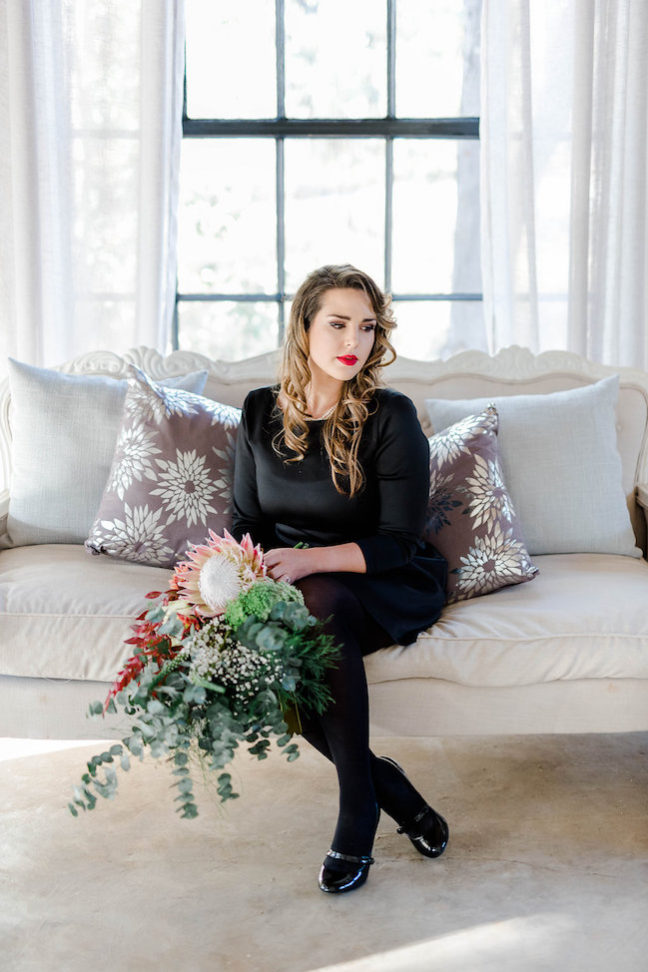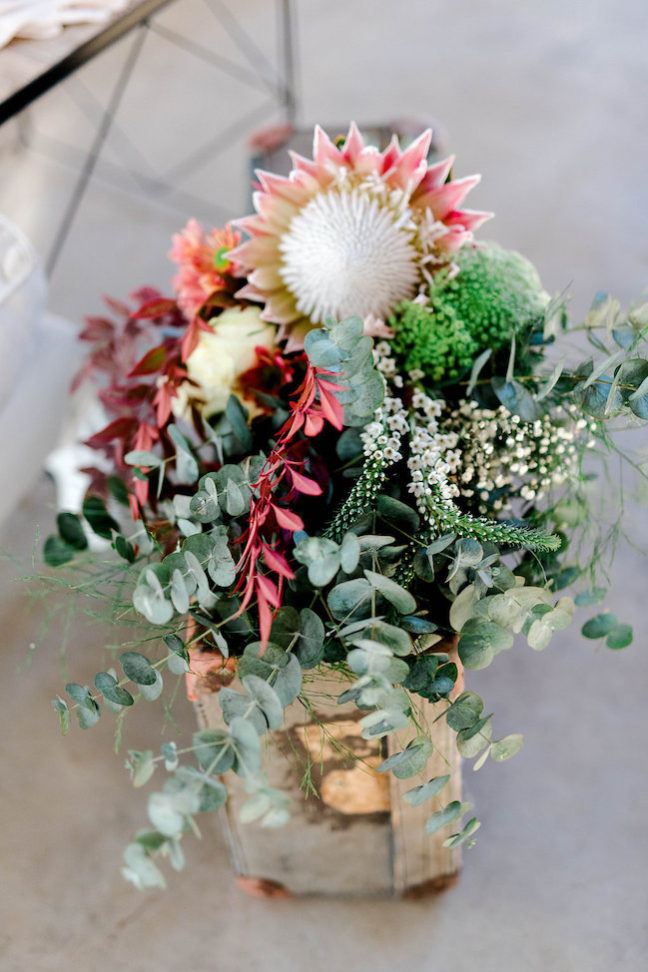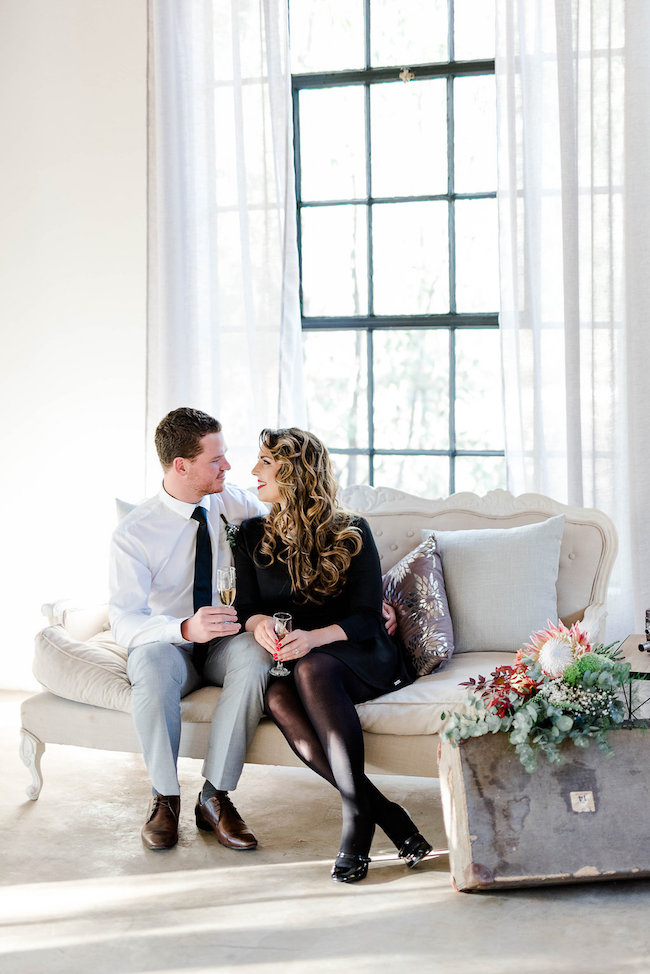 "We met way back in school.  He is a year older than me, so he never gave me the time of day at the time. But I had a huge school-girl crush on him. Nothing happened and we never even spoke at school! One day, 8 years later, our mutual friends went on a casual date. They brought us along as their plus-one's. As luck and fate would have it we ended up together!"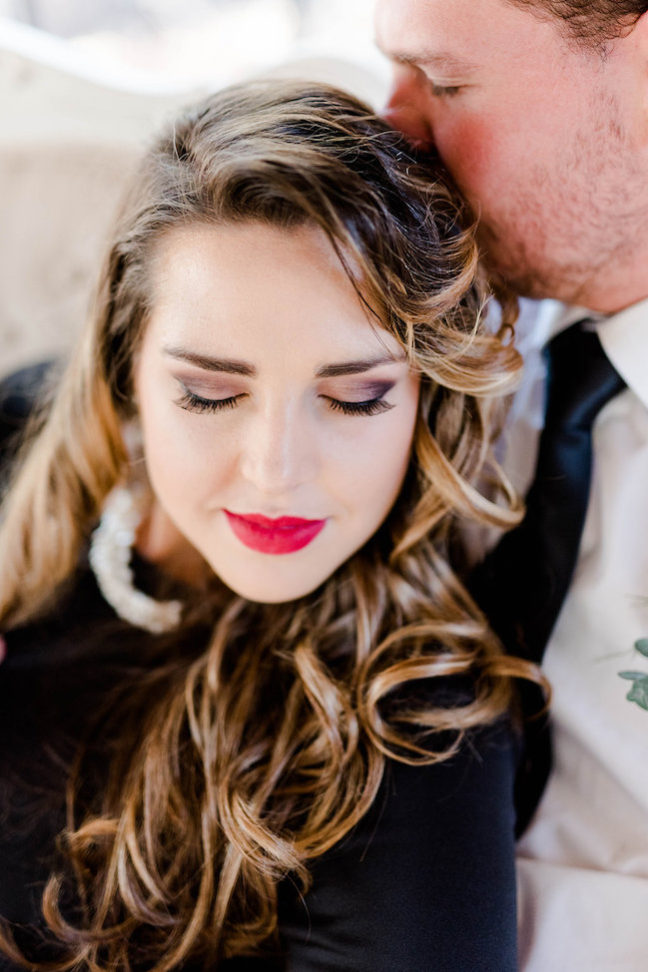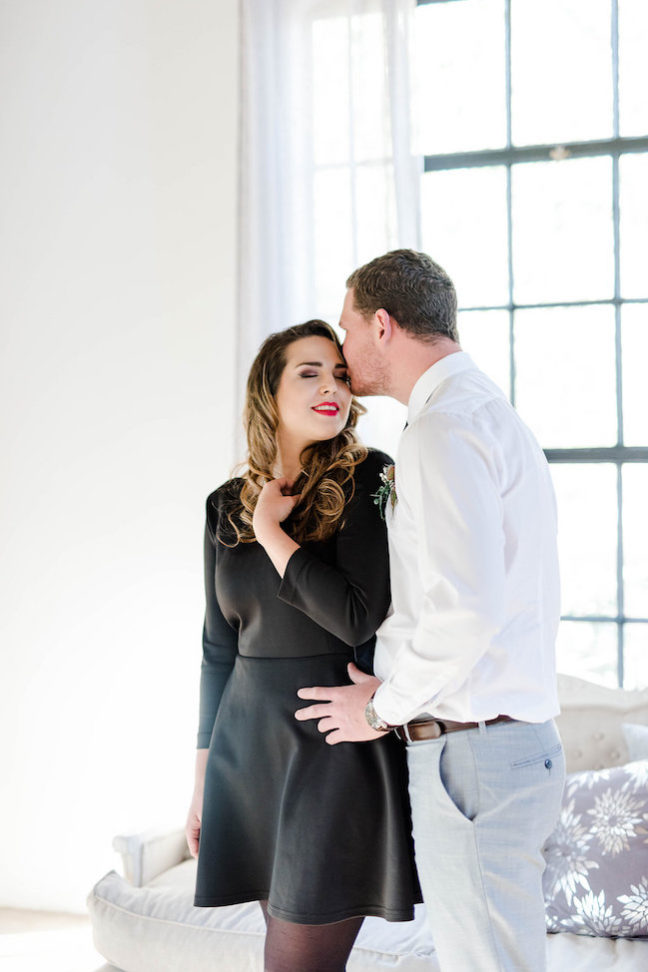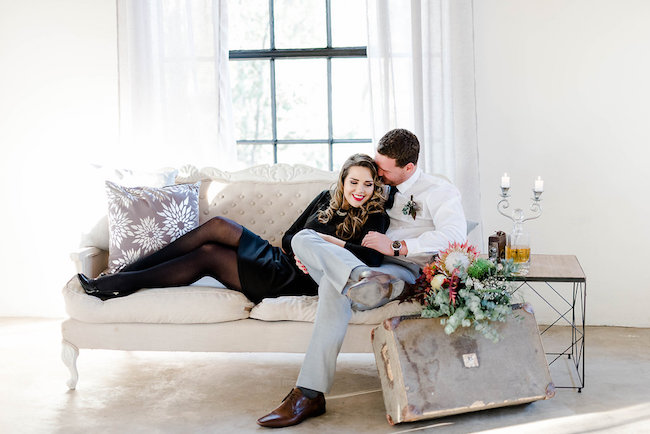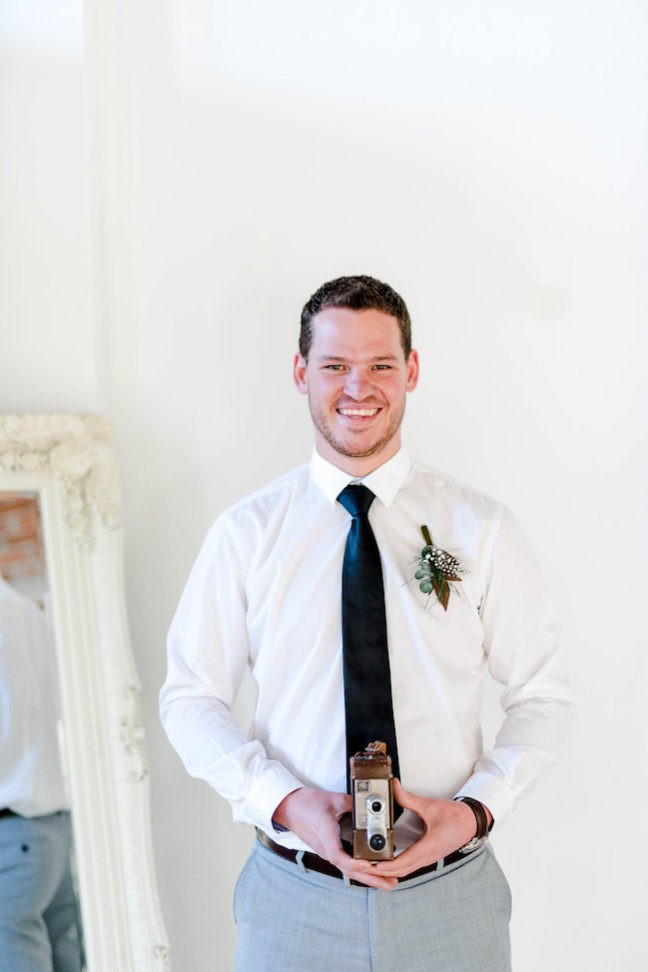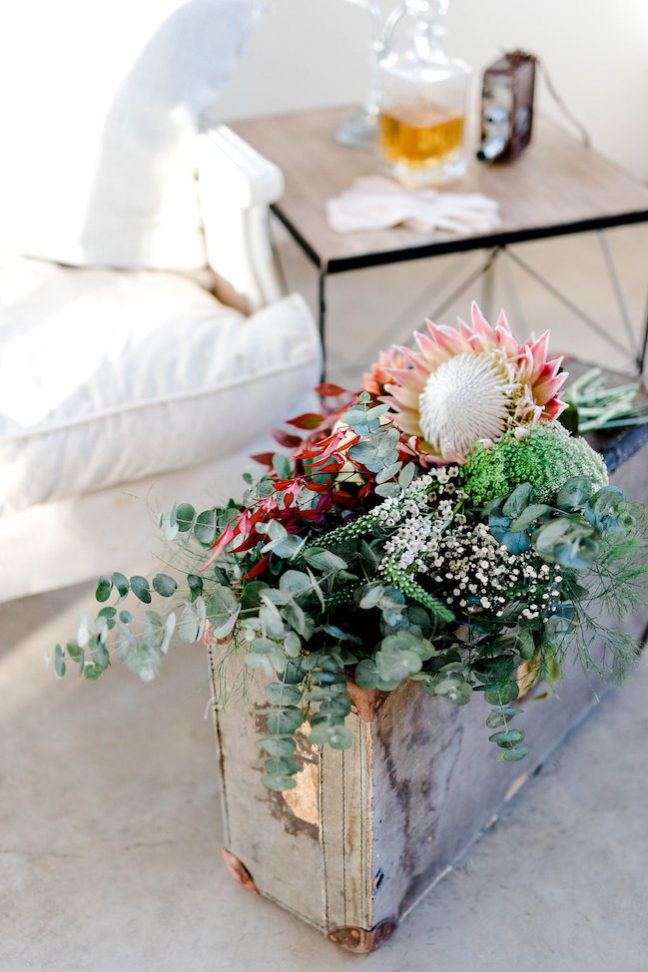 Third time's a charm! After a (romantic) comedy of errors with two almost-proposals at Madam Zingara and Drakensburg, the couple finally set out on an epic camping safari for two:
"We somehow ended up camping with no ice, fire wood or a fridge! After a sweaty session of setting up camp and throwing away all our spoiled food, he suggested we go for a drive through the game park. At some point during the drive he mentioned that there were colddrinks in the trunk, asking me to get out and grab some. Of course when I opened the trunk it was empty. Just as I turned to ask him about the forgotton cold drinks I saw that he was on his knee! So that's how we got engaged, all sweaty and stinky and celebrating with warm champagne. 🙂 I love our story, it is a day I will never forget and treasure forever!"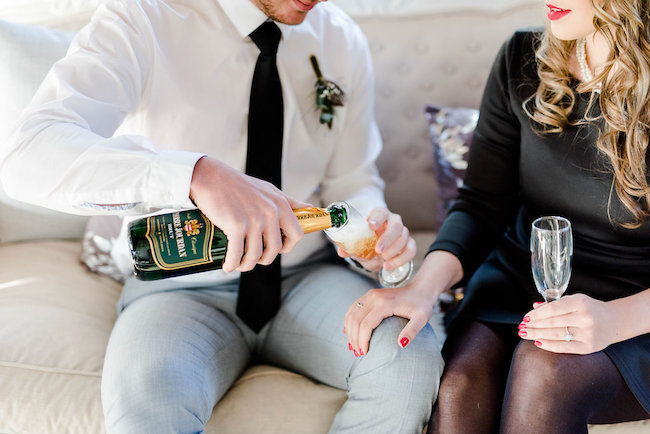 "My favourite memory of our Pretoria engagement photography shoot was the champagne glasses. We were late for the shoot so we bought two glasses at the nearest shop we could find. When we got to the venue we had forgotton to take of the price tags off the glasses. We laughed so much for our own stupidity and these nervous giggles turned out to be our most adored photos. It has now turned into our favourite glasses to celebrate special moments. Price tags and all!"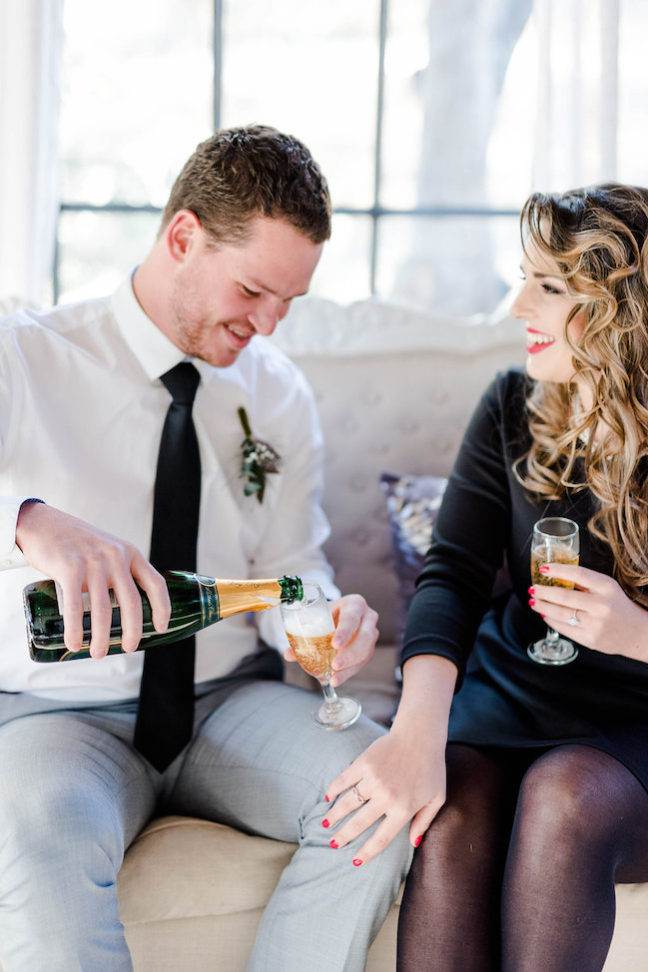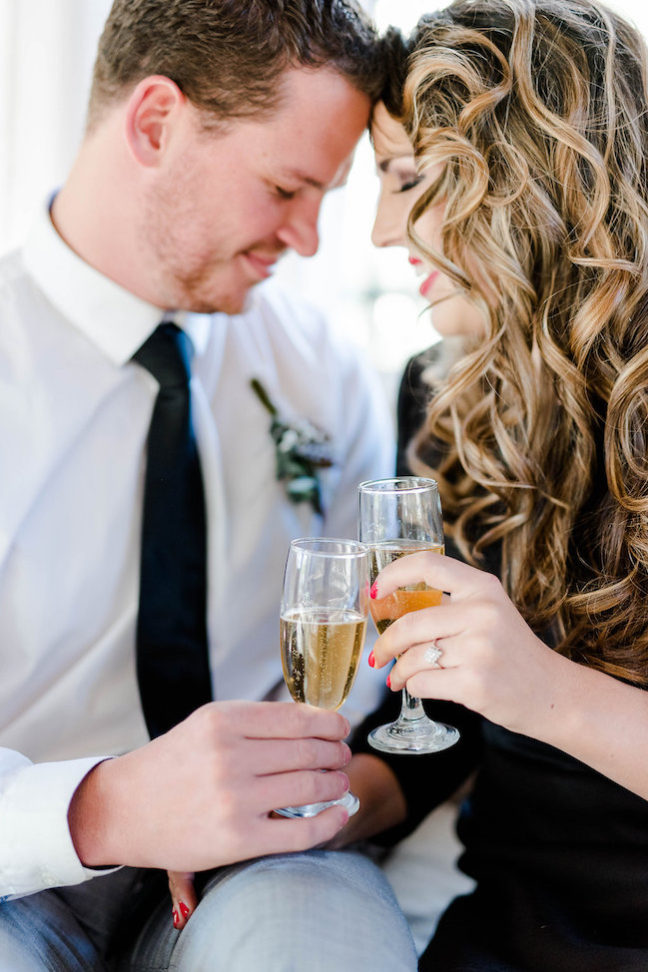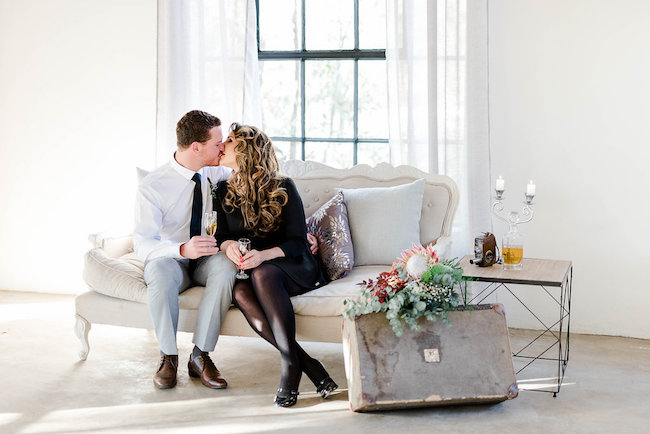 "As our theme focused on vintage elegance, we knew Lace on Timber would be perfect with the French Industrial themed building surrounded by light grey gravel."  (You probably recognise the venue from these glittering Gauteng engagement photographs we recently fawned all over!)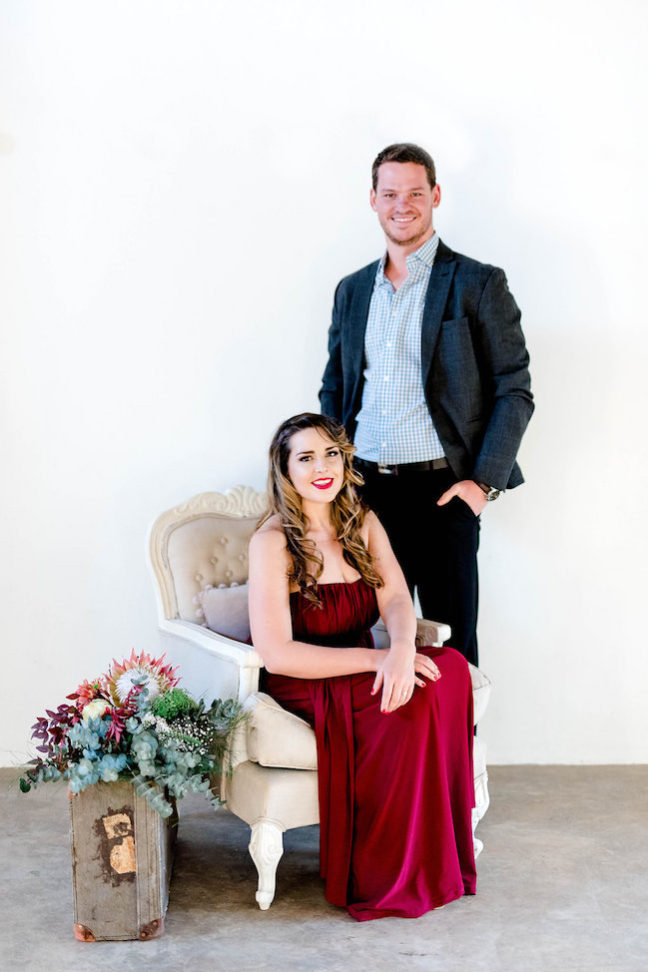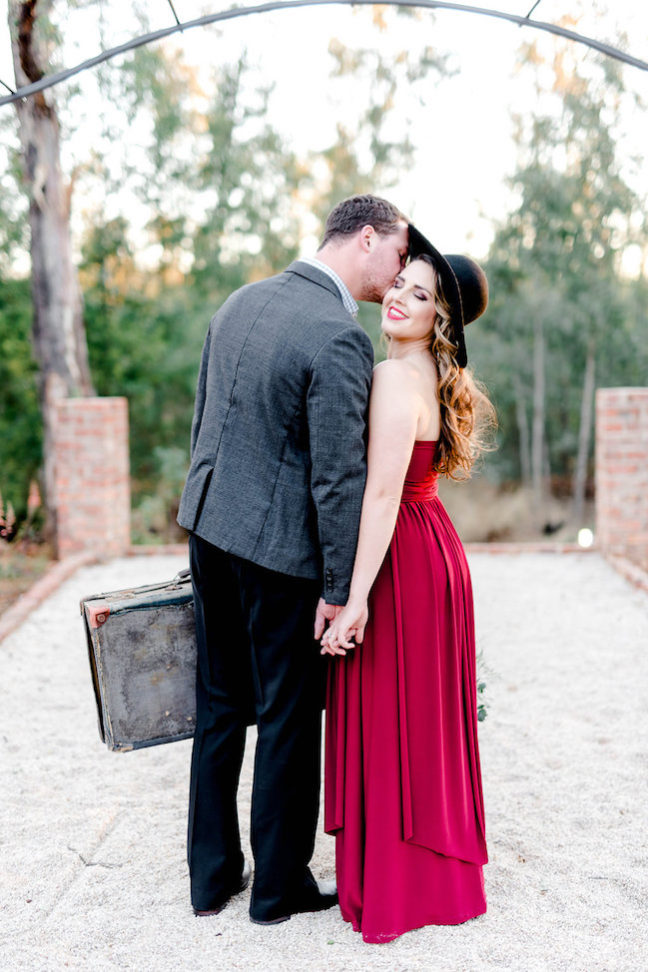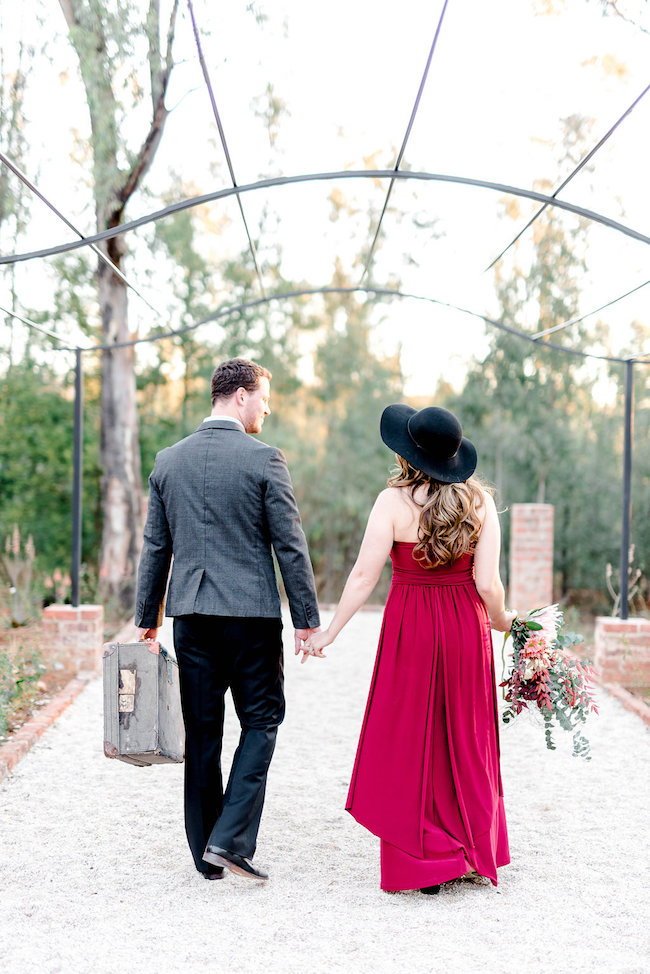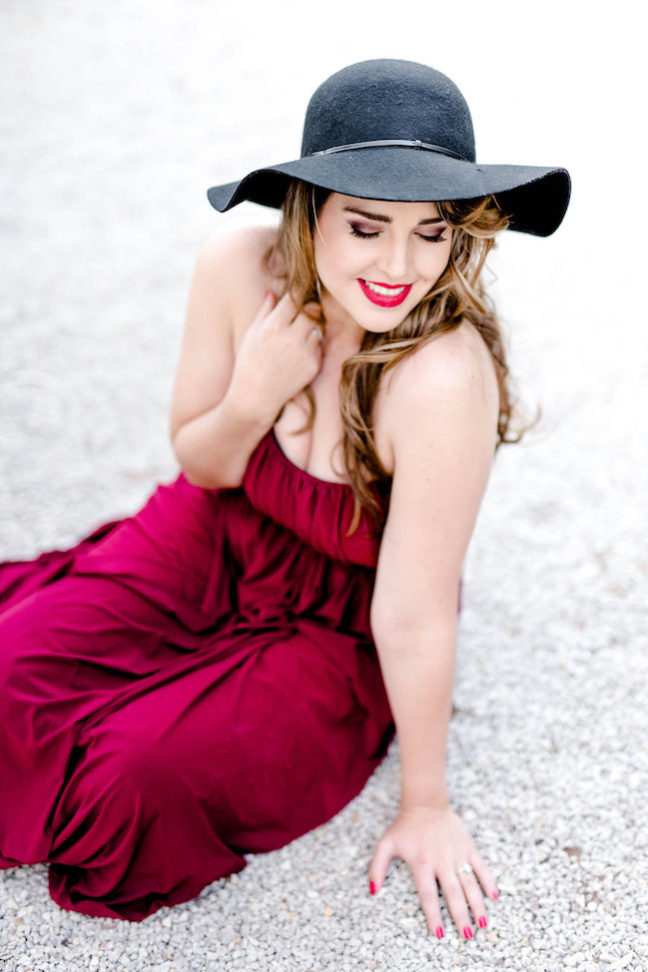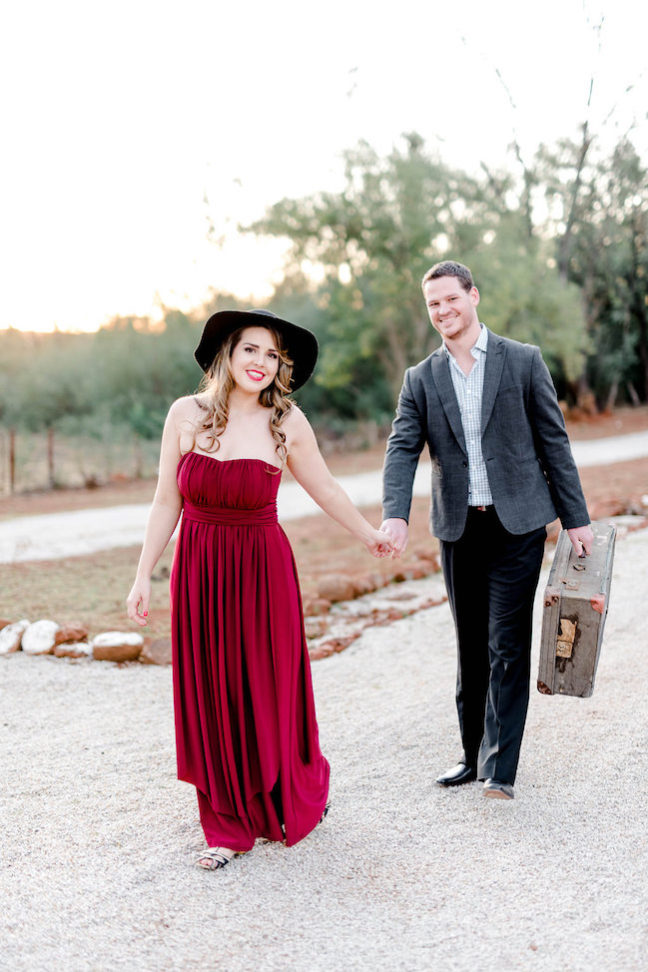 [clickToTweet tweet="Wear a comfortable dress that complements yr body. When u feel beautiful it shows on the camera" quote="Know your body and what you are comfortable in. Find a dress that complements your body. If you feel beautiful, it will definitely show on the camera."]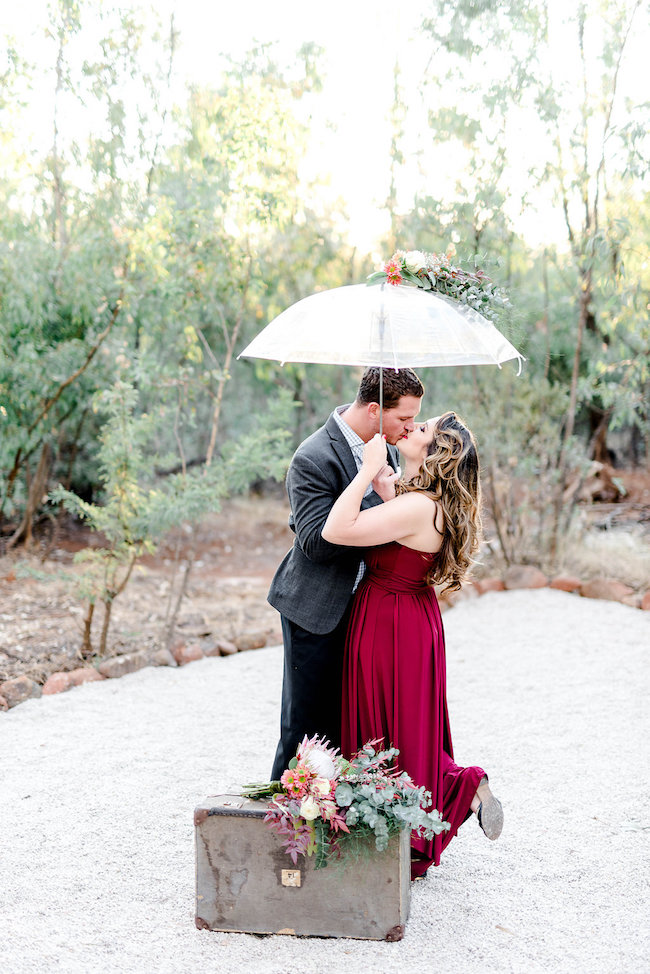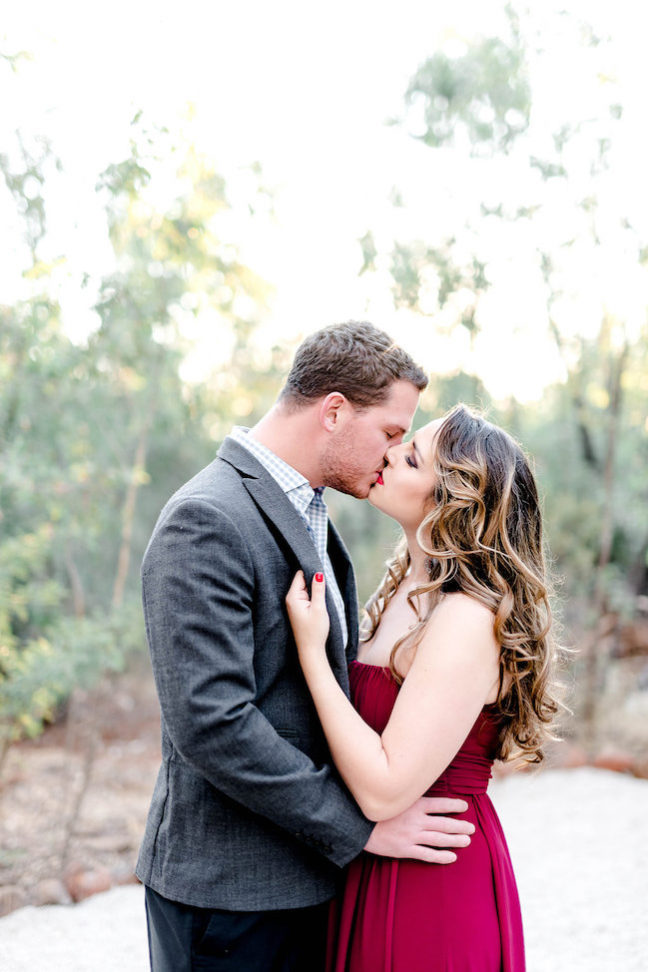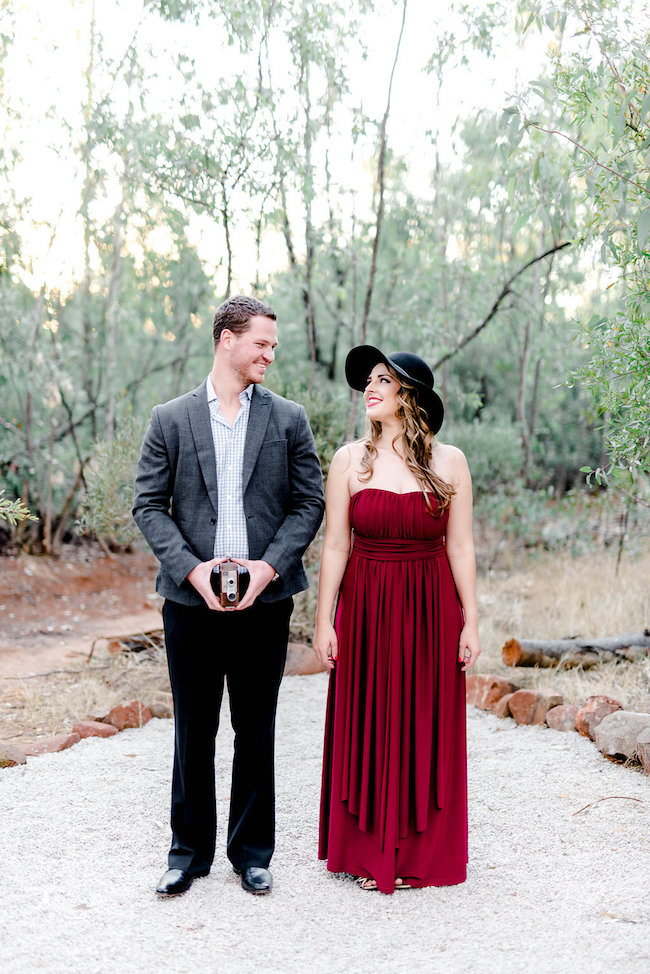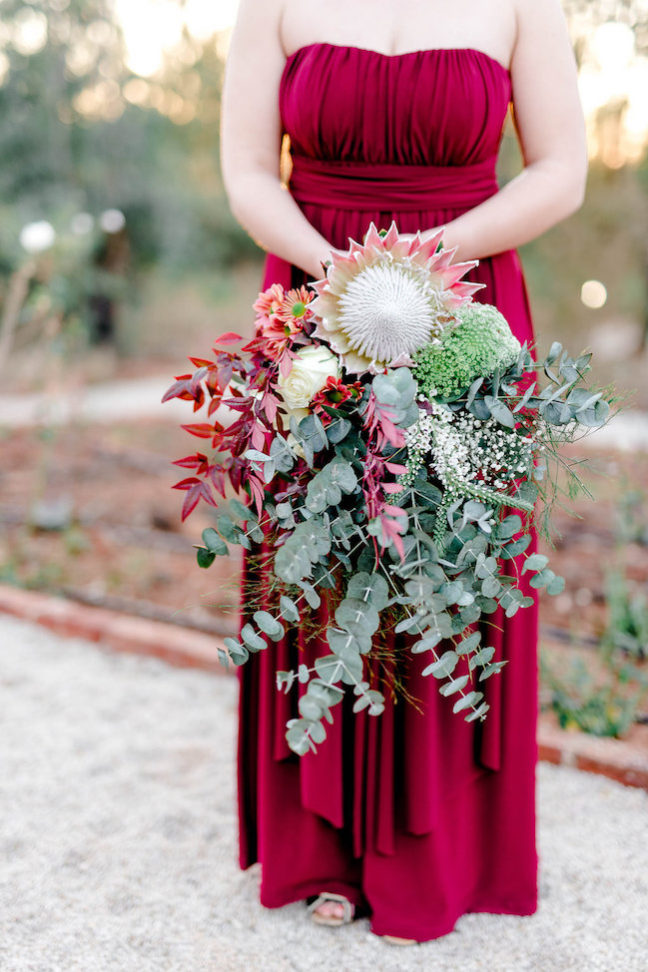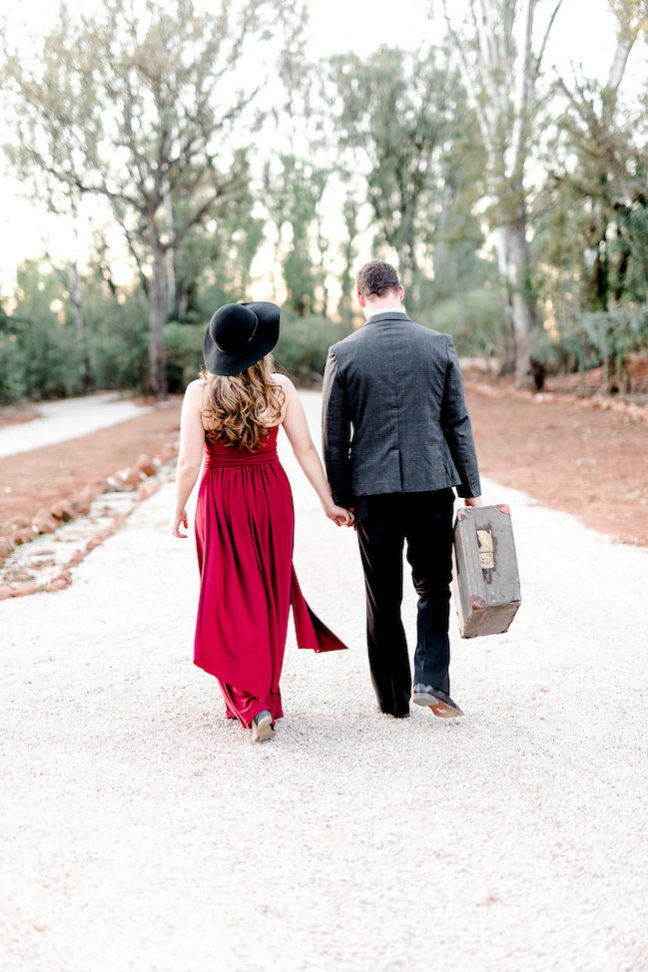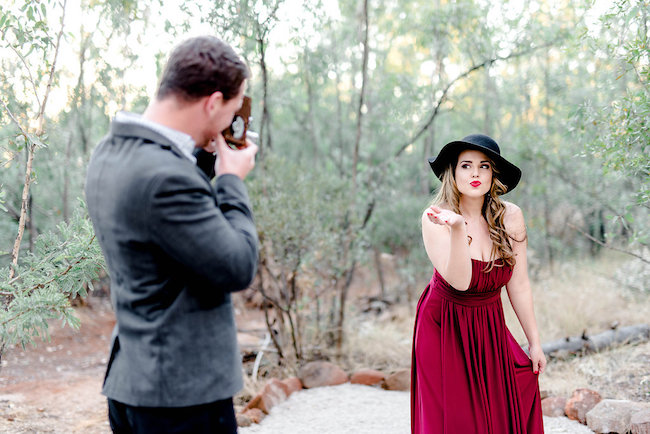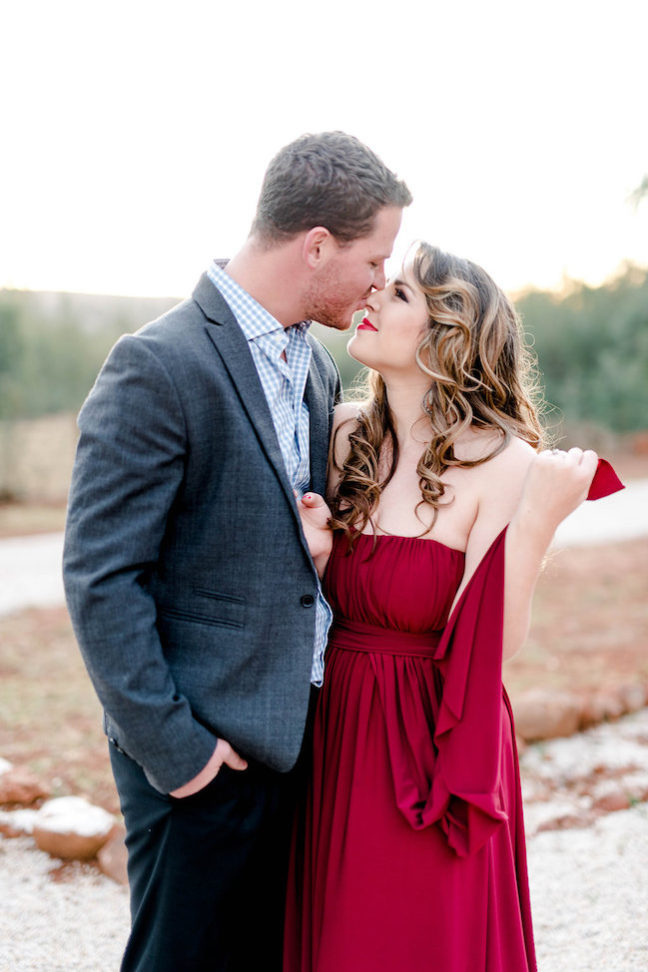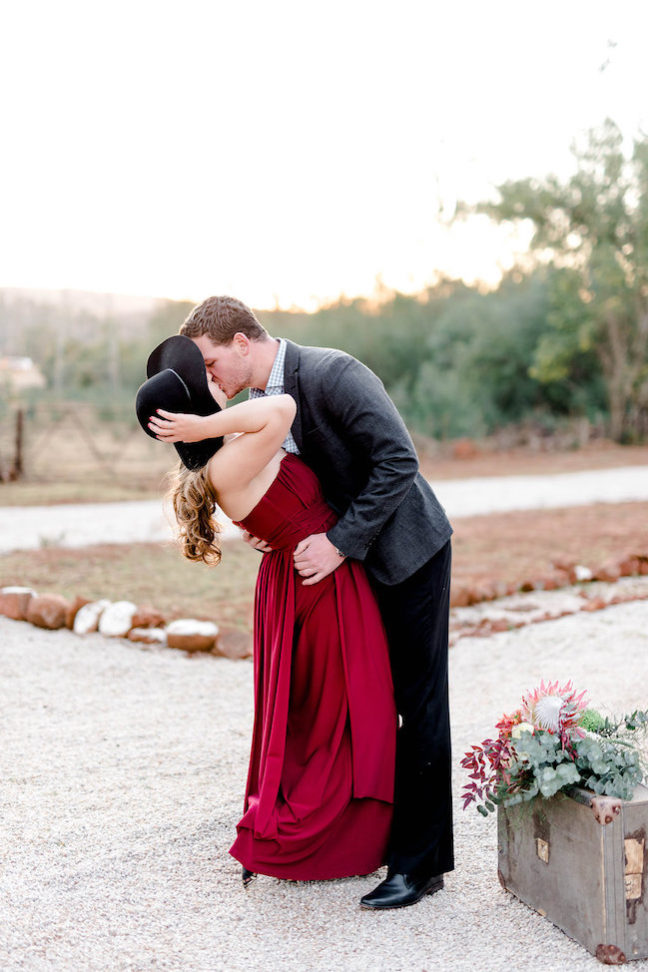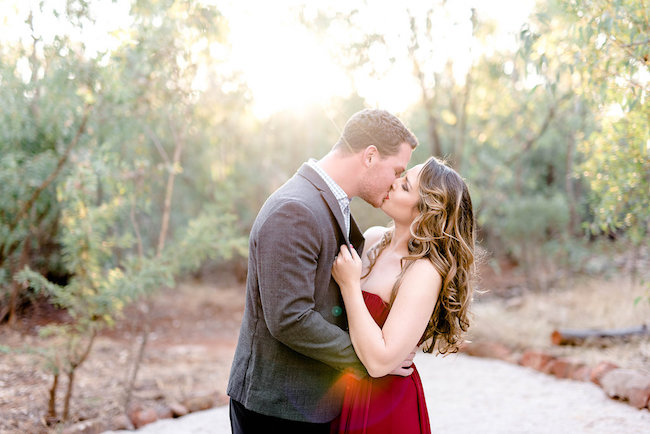 Pretoria Engagement Photography Service Providers