Romantic Love Birds Wedding
Langkloof Roses
Wellington
♥  ♥  ♥
Liam and Alisha wed at the Langkloof Roses wedding venue where they enjoyed an intimate South African Wedding celebration with their loved ones. Inspired by the groom's dad calling them 'love birds', their wedding was loosely based on the 'Love Birds' theme with lots of lace, hints of pink, pearls and all things pretty. Alisha jumped right into the planning of their special day, ensuring that every little detail embodied their personalities.
With a bird cage veil and a love birds wedding theme, Alisha and Liam's wedding day was rich with love, romance and pretty things, even in the midst of a typical Cape Town Winter's day. Take a look at their gorgeous day perfectly captured in true Lauren Kridemann style, one of 13 Fab Wedding Photographers in Cape Town not to miss!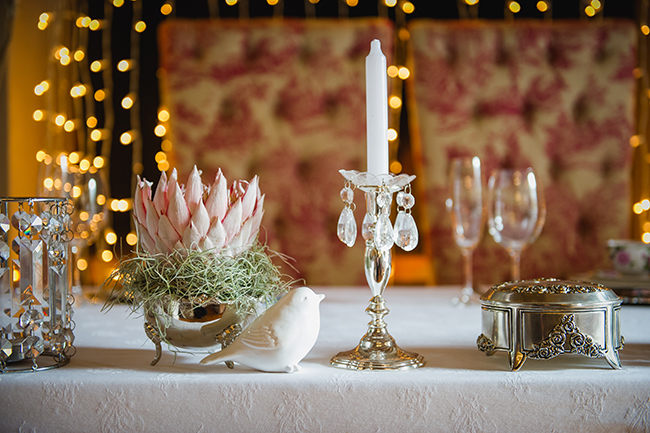 Pearls and Lace Pink Wedding Look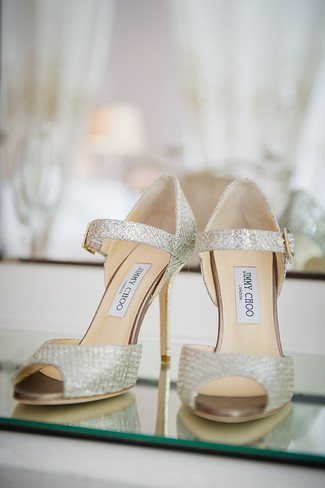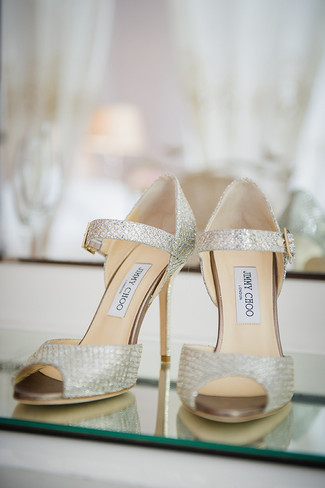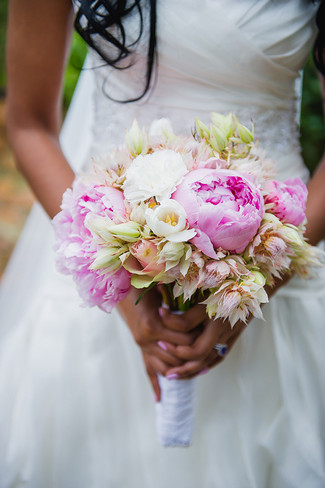 (Above Left) Glitter Wedding Shoes: Alisha donned a pair of exquisite glittering silver Jimmy Choo wedding heels.  | (Above Right) Pearls & Lace Pink Wedding Wedding Bouquet: Her wedding bouquet was an absolute dream! It consisted of beautiful blooms in a tight bunch of lush pink peonies, blushing brides, and imported roses with other seasonal favourites beautifully rounded off with lace ribbon and a vintage jewel on the stems and pearls at the end of the bouquet.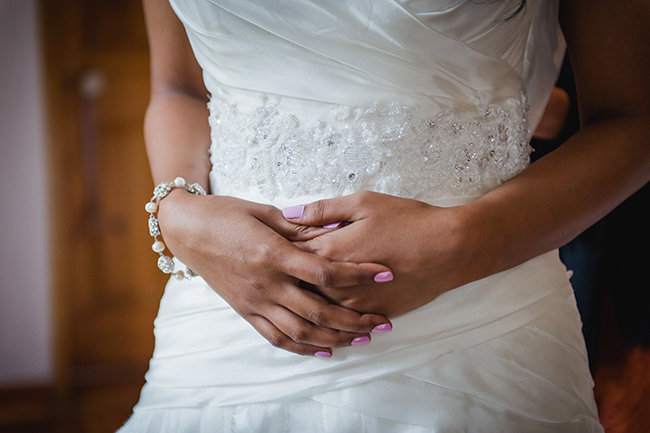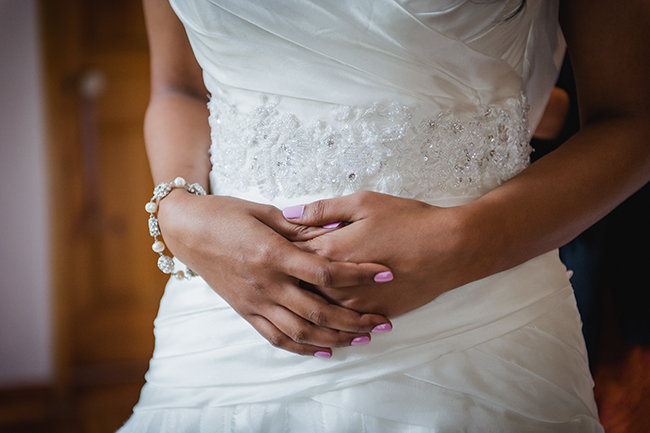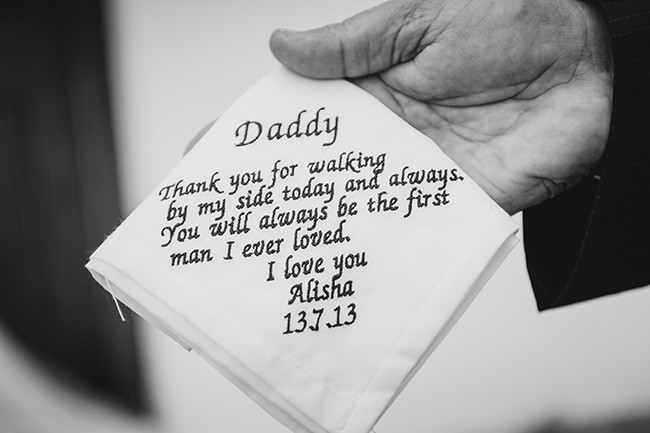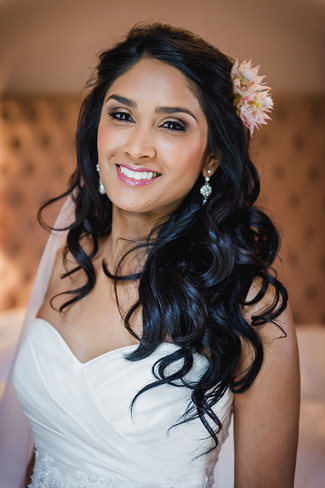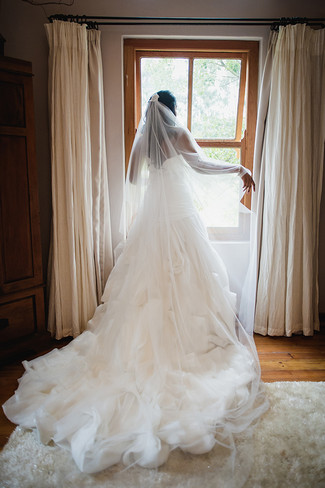 (Above) Pearls & Lace Wedding Dress: Alisha fell in love with her dress the moment she put it on. She wore a Sottero and Midgely ivory organza and tulle creation with vertical swirls throughout the skirt, which added drama and intrigue to the silhouette. It had an asymmetrical waist with a jewel-encrusted band accent encircling the natural waist. She modified the dress by adding in bits of hand woven Chantilly lace with pearls to the sash for a softer look.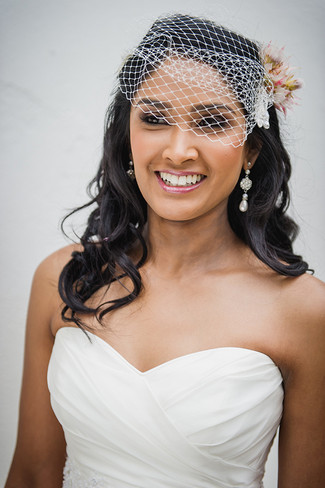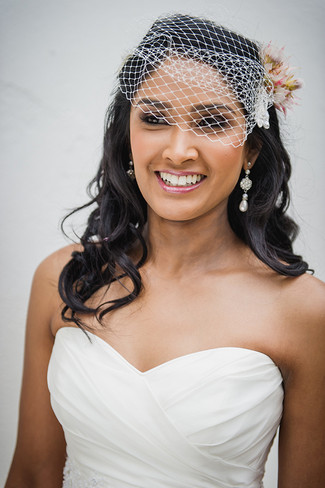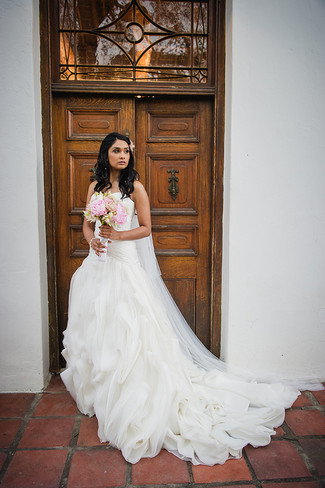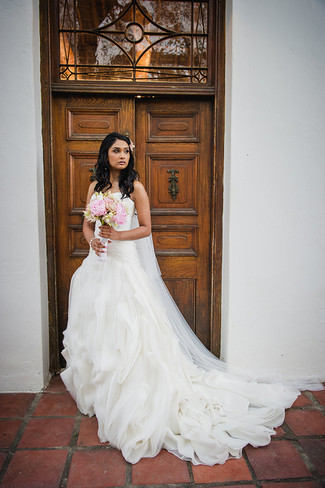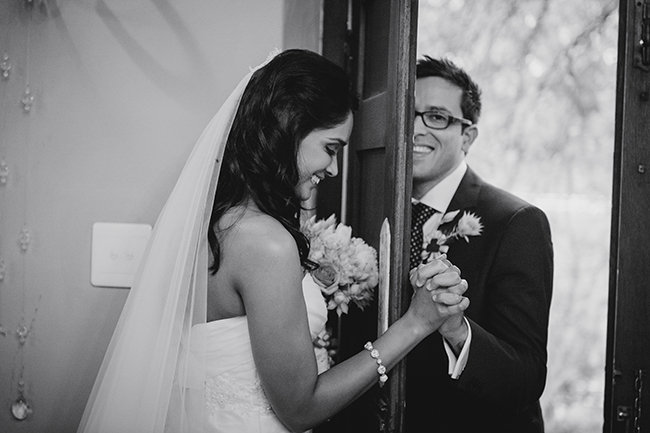 (Above) A memorable moment was when Liam and Alisha prayed together before the ceremony without seeing each other. They prayed while holding hands with a door between them. "The day had finally arrived and we felt so blessed," says Alisha.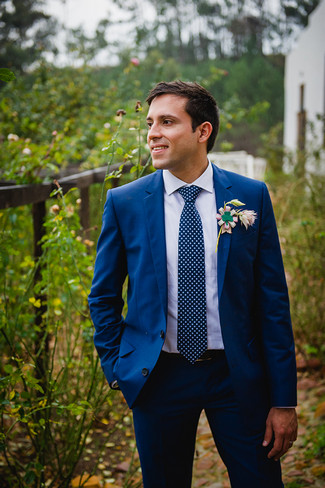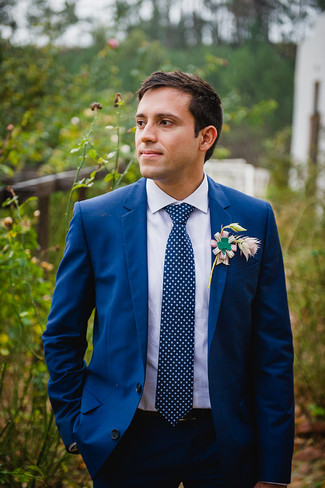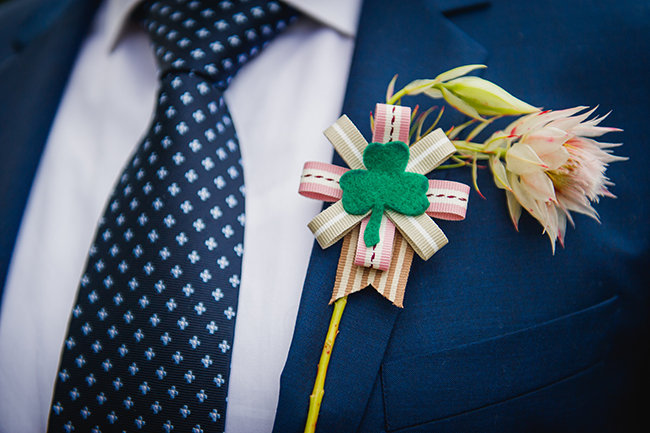 (Above) Groom's Buttonhole: Liam wore a ribbon buttonhole finished off with an Irish shamrock made from green felt, which was absolutely lovely!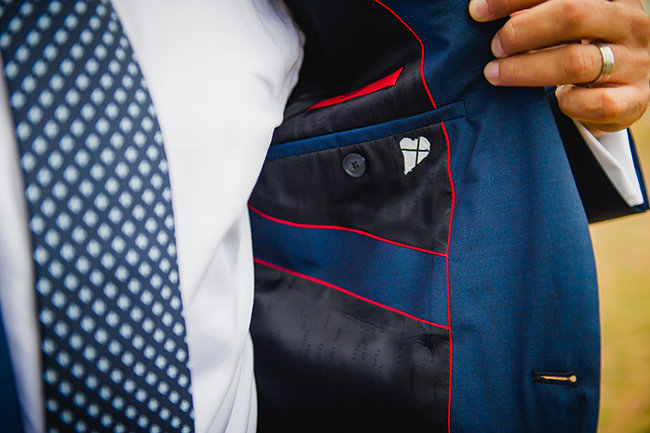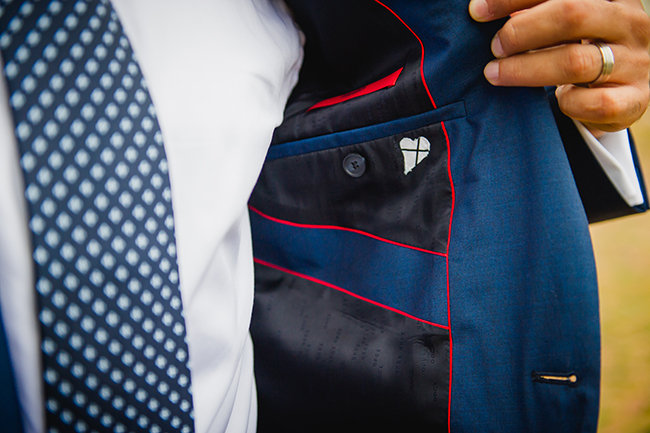 (Above) Alisha added a special touch to Liam's wedding suit: One of Liam's younger brothers had passed away, and I wanted him to feel that his brother was also part of our special day so I stitched a piece of his brothers shirt in the shape of a heart on the inside of his suit. I think the suit has become extra special to Liam because of the heart in it.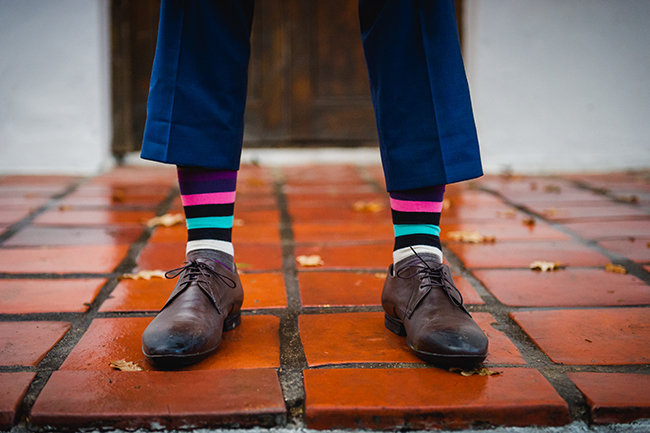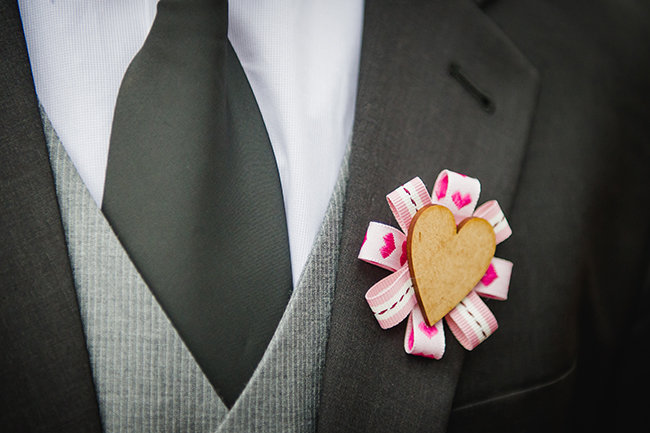 (Above) Buttonholes for the Groomsmen: The groomsmen wore pretty ribbon boutonnieres with wooden hearts, which emphasised the romance and love on their special day.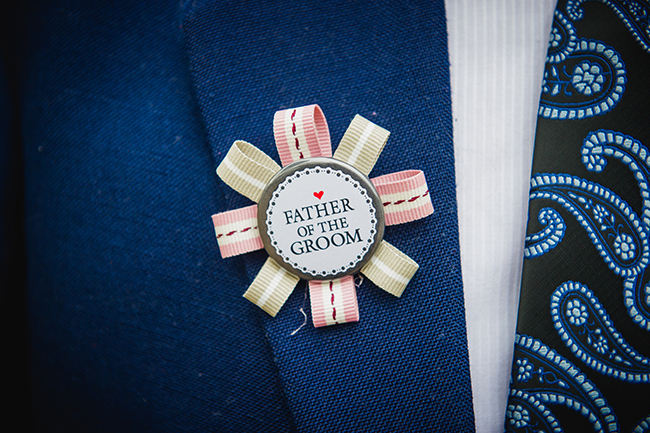 (Above) Buttonholes for the fathers: The couple's fathers wore badges with a print saying "Father of the Bride" and "Father of the Groom" finished off with beautiful ribbons for a fun and romantic feeling.
Pink Love Birds Wedding Ceremony
The service was beautiful and included a cord tying ceremony to demonstrate the importance of God in the couple's lives and marriage.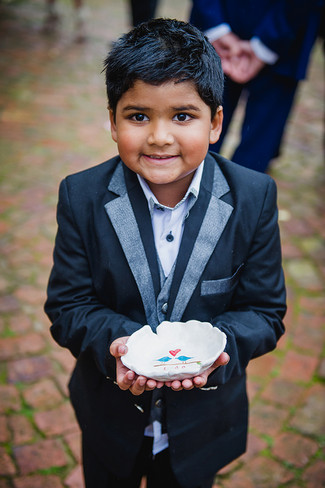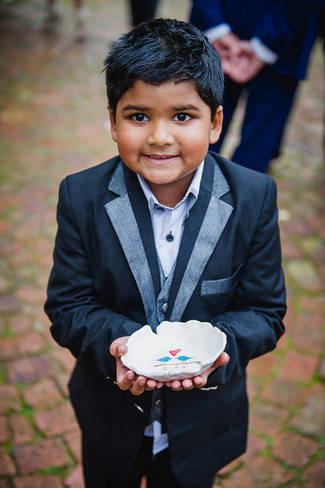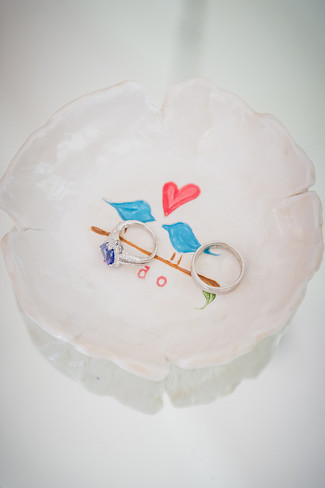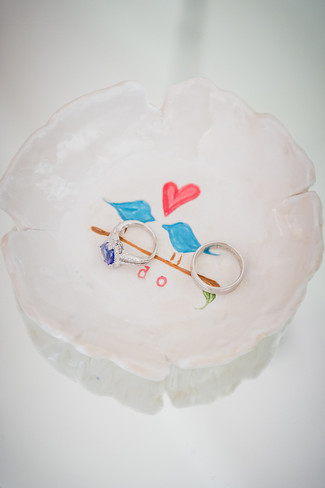 (Above) Alisha wanted a special container to carry their rings down the aisle that they could use on a daily basis. She had a ceramic bowl with painted love birds created specially for their wedding ceremony.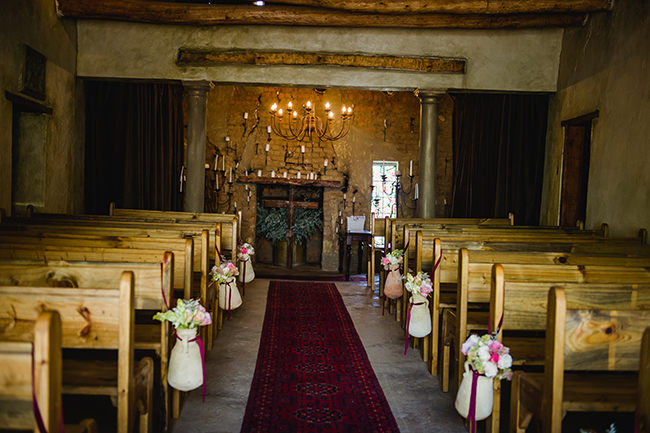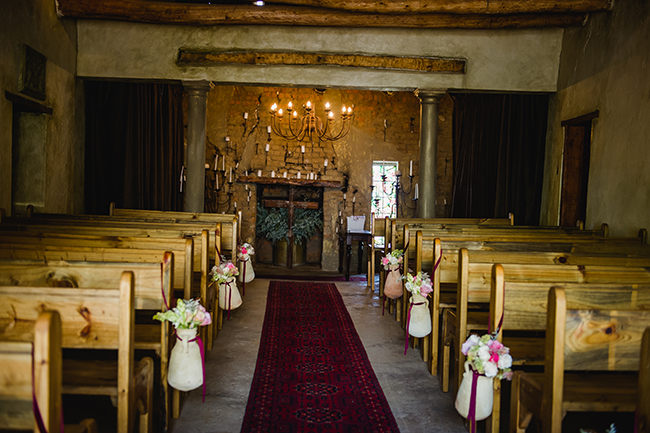 Liam and Alisha's Love Story
 Alisha tells us a little about how they met and fell in love: In 2011, a mutual friend of ours arrived in Cape Town to celebrate a weekend of fun. Late Saturday afternoon, Sadhna (the mutual friend) and Liam were racing to catch the scenic Red Sightseeing 'Hop-on Hop-off' bus. In their haste to catch the bus, the two were distracted and failed to take notice of Mandela-Rhodes Hotel's glass revolving door that leapt out from hiding and viciously attacked poor Sadhna. I was quickly summoned to assist in getting the broken nose and nasty bump on Sadhna's head seen to. At the time we didn't know that Sadhna  had predetermined hopes that the two of us would hit it off. Liam was deliberately sent to meet me at the foyer of Mandela-Rhodes Square. After briefly examining her injuries, we headed off to a nearby mediclinic to have her injuries treated and it was there that we shared our first real chat.  
In just over a week after meeting we went on our first date, which was perfect. As many of us have come to know Murphy and his infamous 'law', the very next day after our first date, I went for an interview and was hired as a doctor for The Celebrity Silhouette. Despite the uncertainty of our future together, we kept seeing each other until my departure overseas. By then, we were madly and deeply in love with each other. Our  love continued to grow over the next six months, aided by Skype, pricey phone calls and countless emails affirming our love for each other! Words cannot describe the shared feeling of being reunited face-to-face after our arduous period of separation from each other. The distance had proven one thing … that we could not bear to be away from each other like this ever again.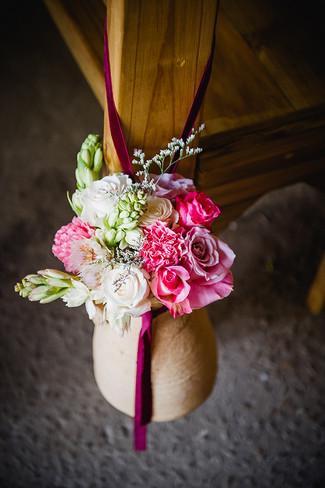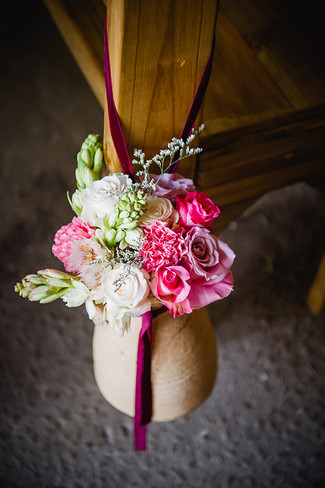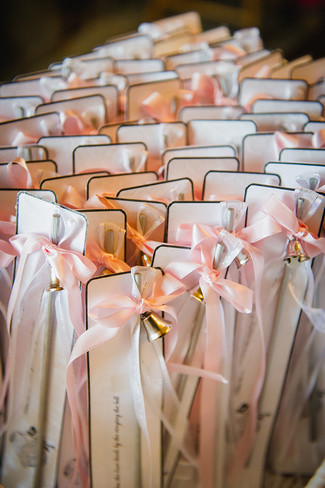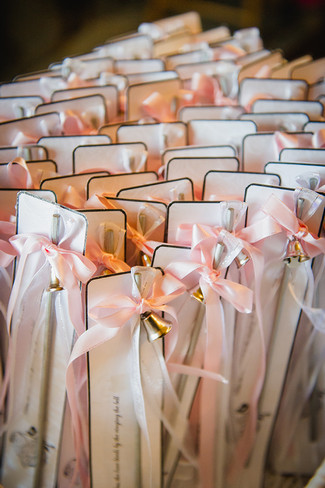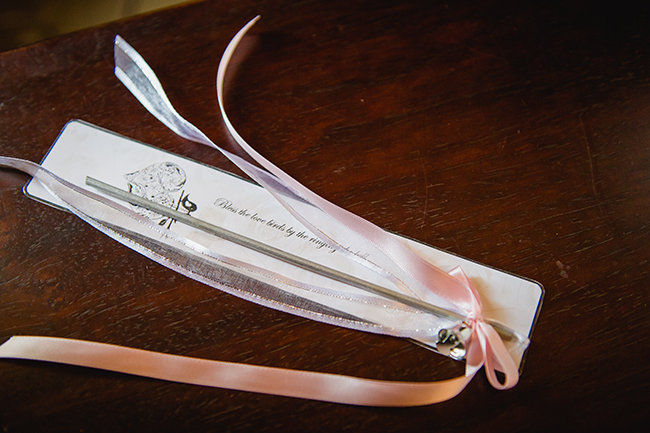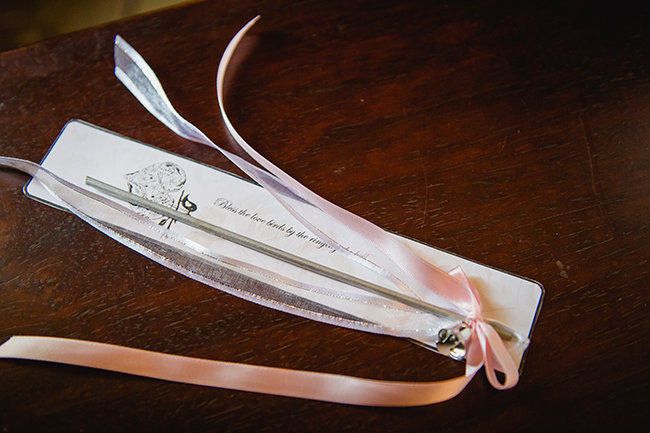 Since Liam's dad is Irish, Alisha tried to bring some Irish traditions into the wedding, like putting bells on sticks for guests to ring as soon as they were pronounced husband and wife. "Now the sound of ringing bells will always reminds us of our wedding day," says Alisha.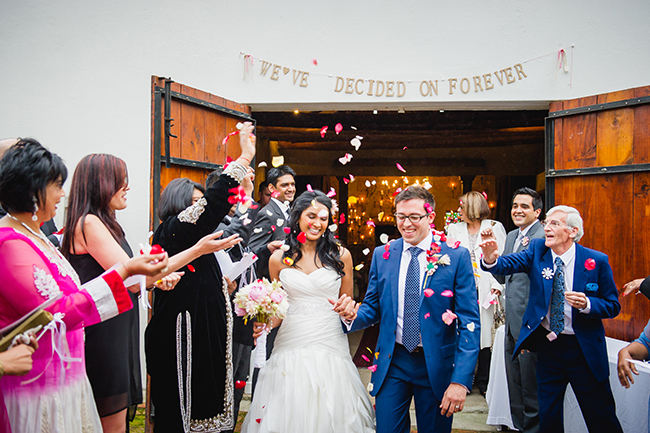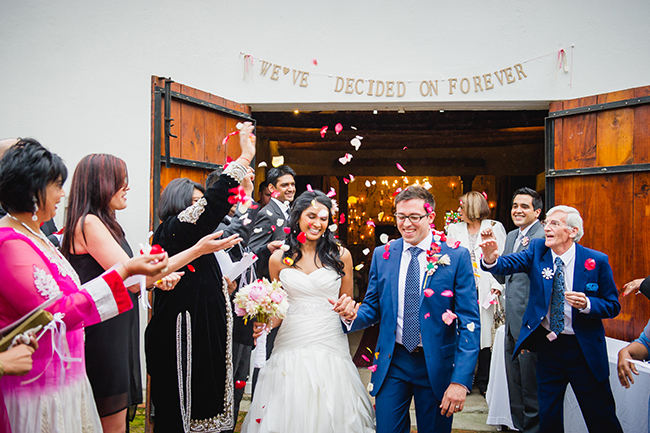 The Tale Of Their Proposal
Liam's proposal was the perfect moment: Within a month, on 12 July 2012, we visited Namibia's coastline – Swakopmund. One of Namibia's most pristine and natural settings is where the harsh Namib Desert and its breathtaking dunes meet the narrow coastline and the cold bluish waters of the Atlantic Ocean. It was atop one of these beautiful dunes that Liam surprised me with a specially-packed desert picnic hamper. Concealed within the hamper was an engagement ring  – deep blue like the waters that we softly gazed down upon from our picnic vantage point. It was a moment sealed in perfection.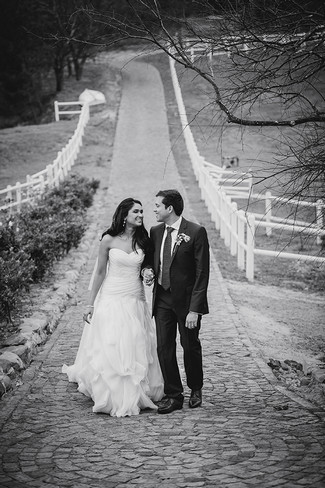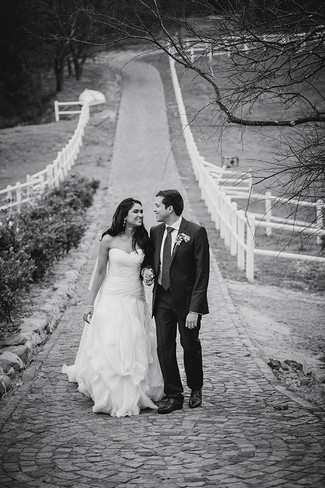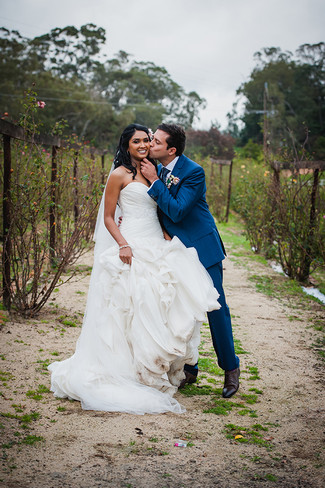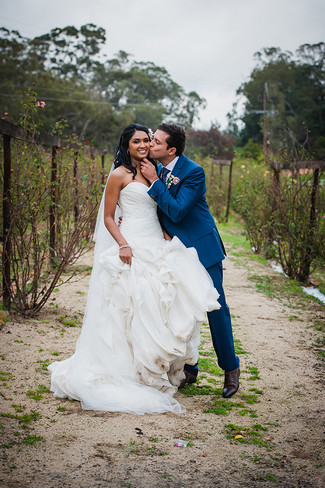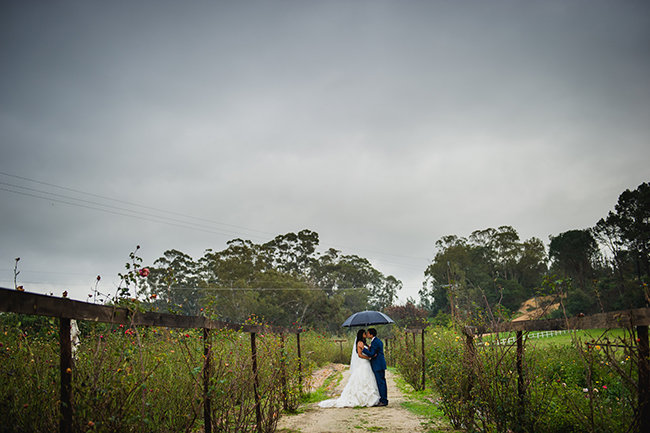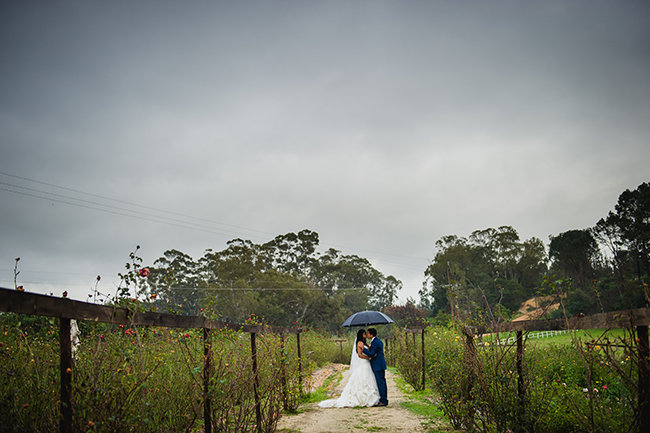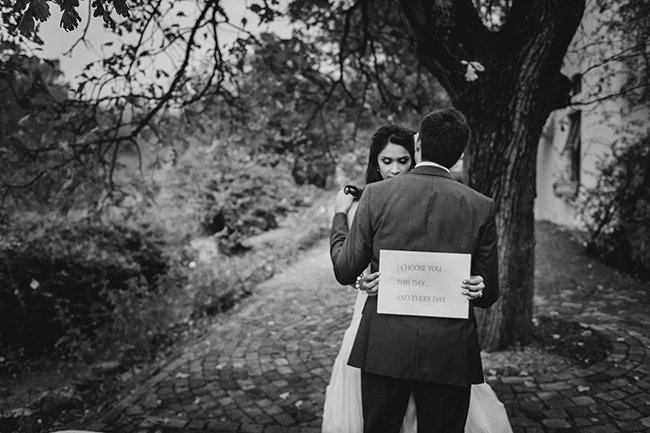 Pearls & Lace Pink Love Birds Wedding Reception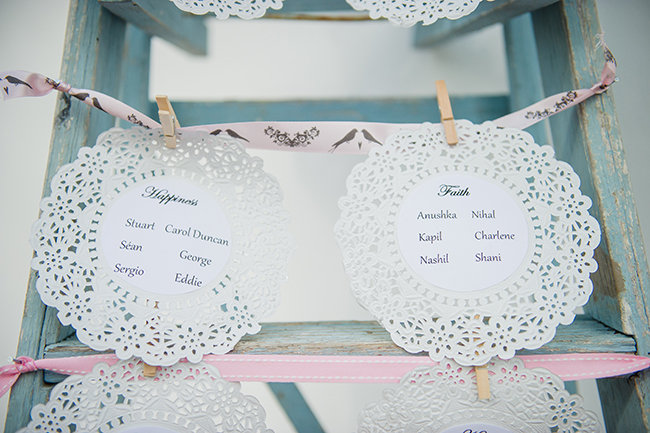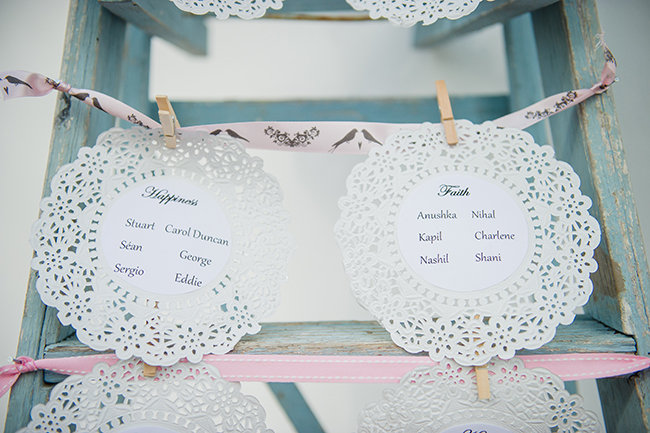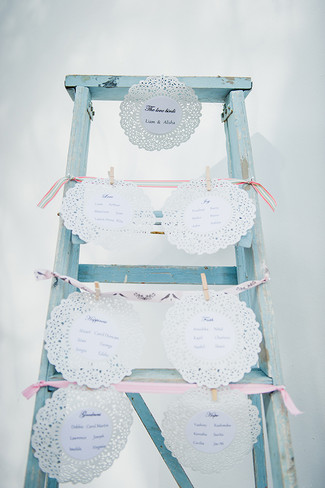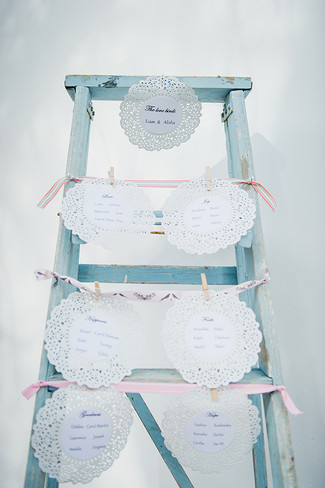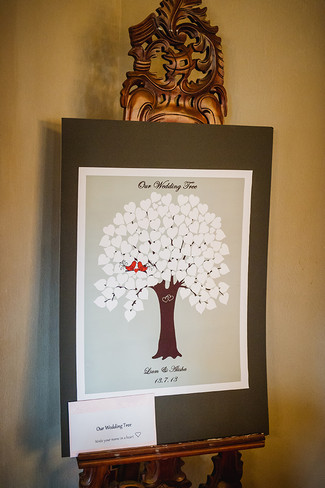 (Above Left) Vintage Seating Plan: Alisha created the guest seating chart, which was beautifully displayed on a baby blue vintage stepladder with ribbon and doilies that added a pretty vintage feel. | (Above Right) Wedding Tree Guest Book: Their guest book was a tree made of hearts for guests to write their names in, which the couple will frame and display in their home as a remembrance of the special people that shared in their day.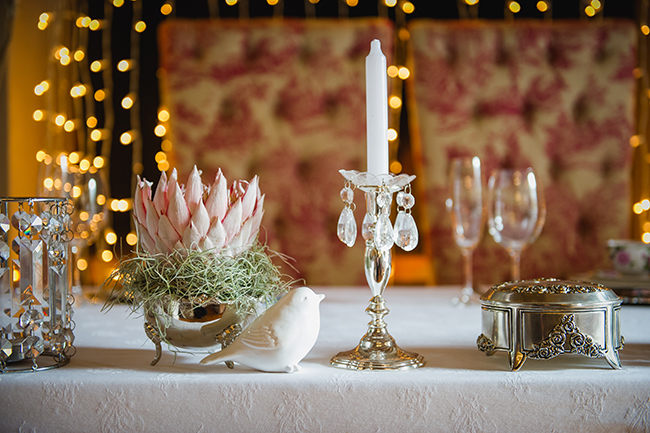 (Above) Pearls & Lace Pink Love Birds Wedding Décor: Using the love birds wedding theme, vintage decor elements were artfully displayed together in a timeless,  elegant and of course romantic way!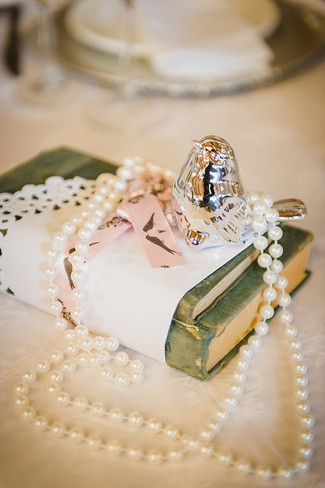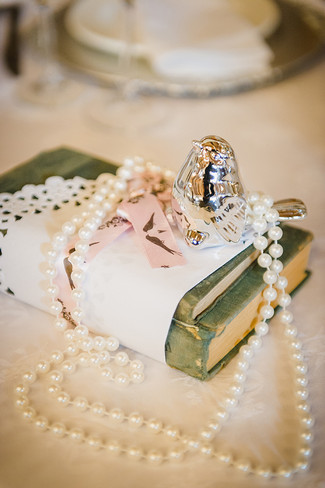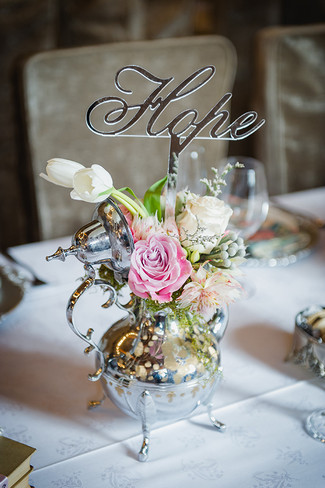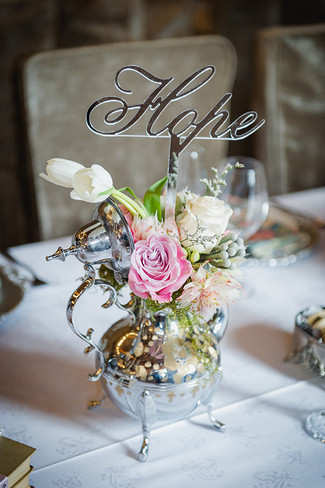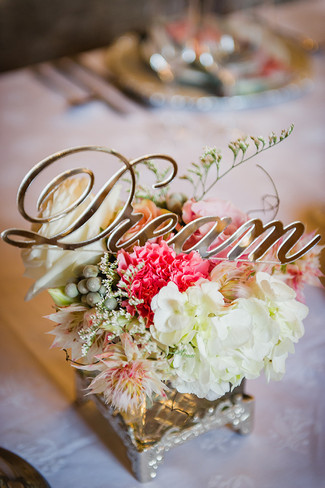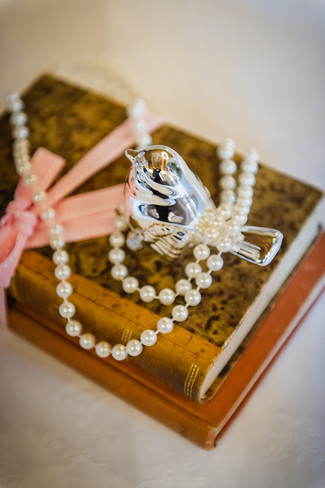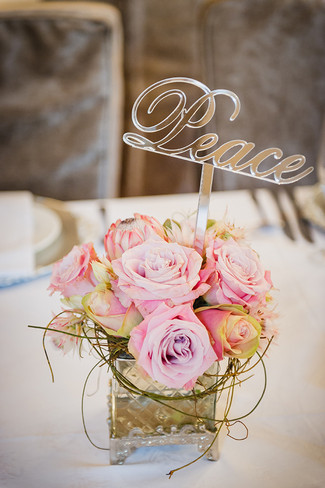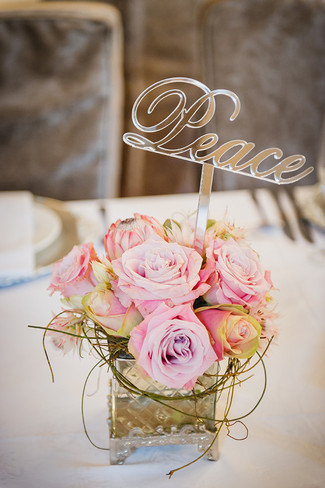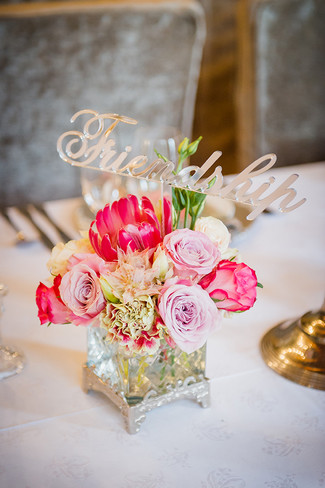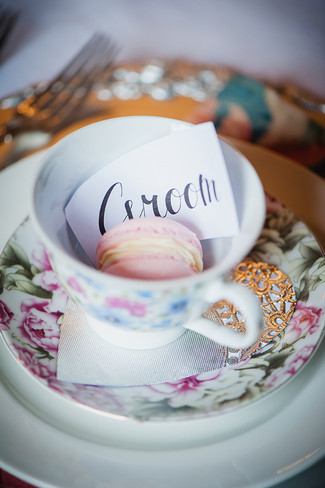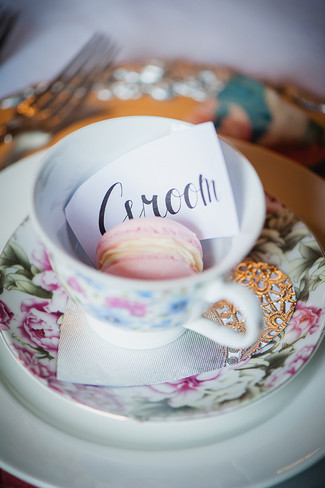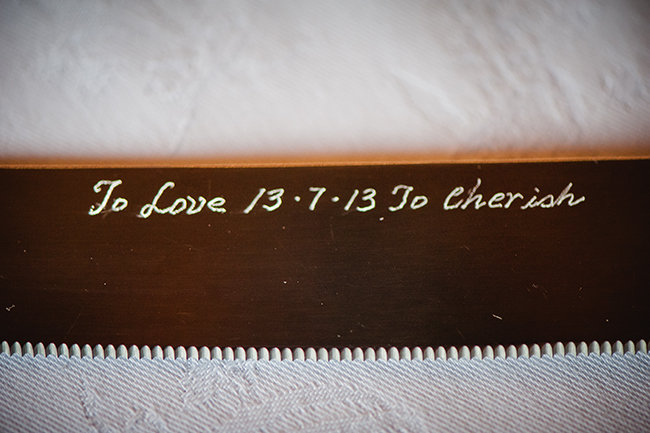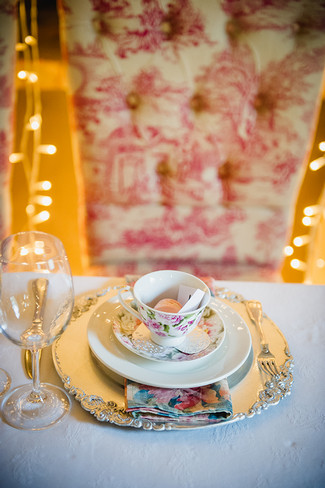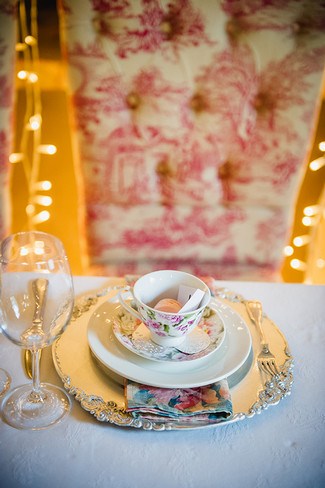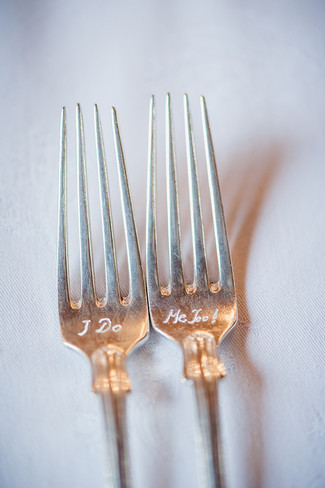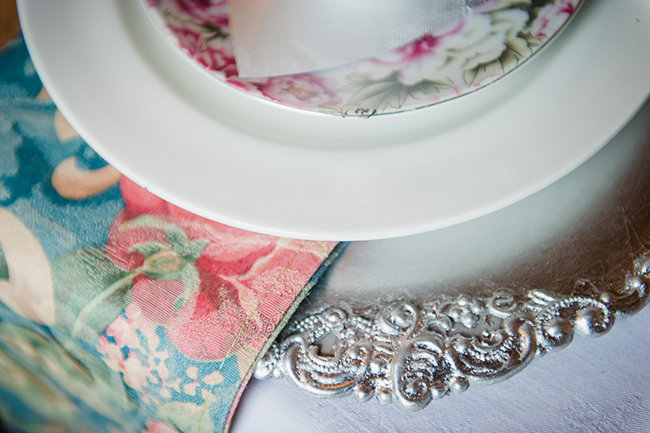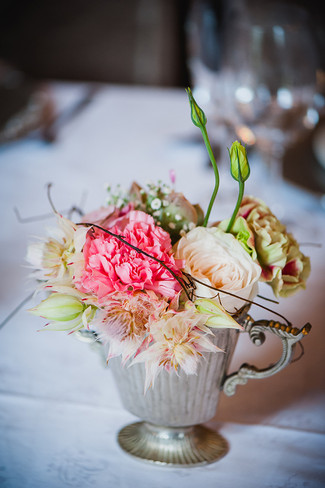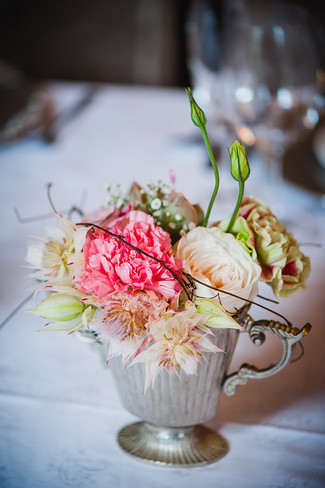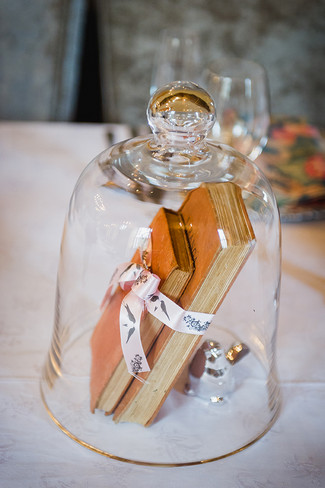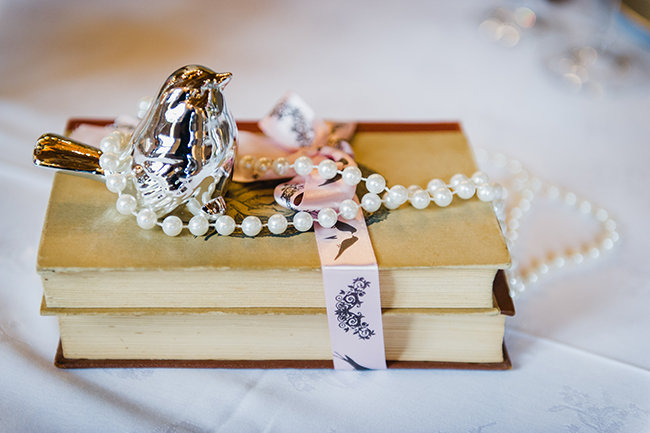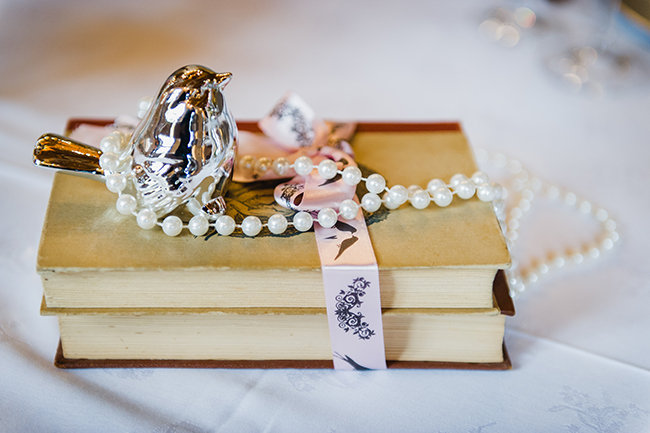 (Above) Vintage Love Birds Wedding Decor: Old books were placed on the tables with silver love birds and beautiful string pearls to complete the romantic look.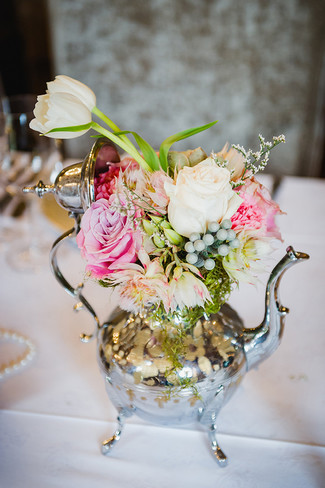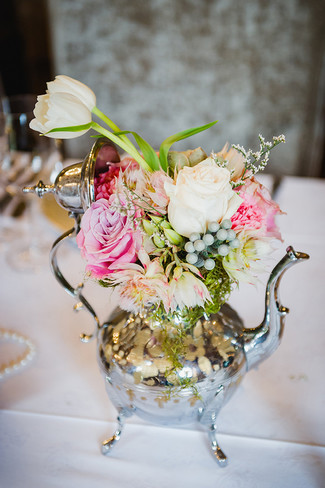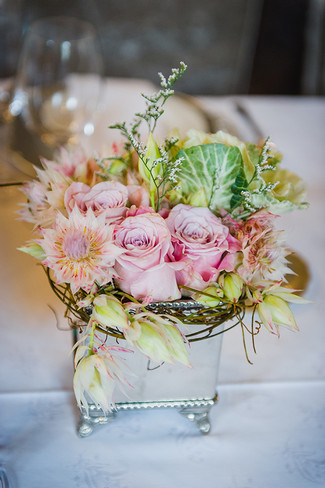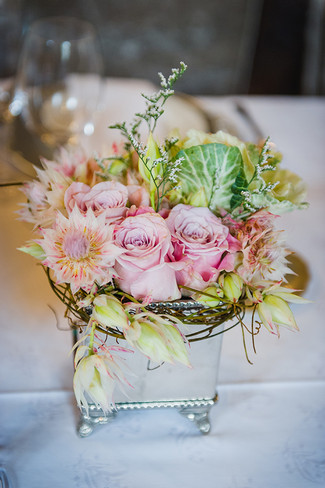 Pearls & Lace Pink Wedding Flowers: Over forty different fabulous flower arrangements were displayed within different silver, glass and bell jar vases. Exquisite flowers such as anthuriums, roses, hydrangea, peonies, blushing Brides, king Proteas and tulips were used for various flower arrangements.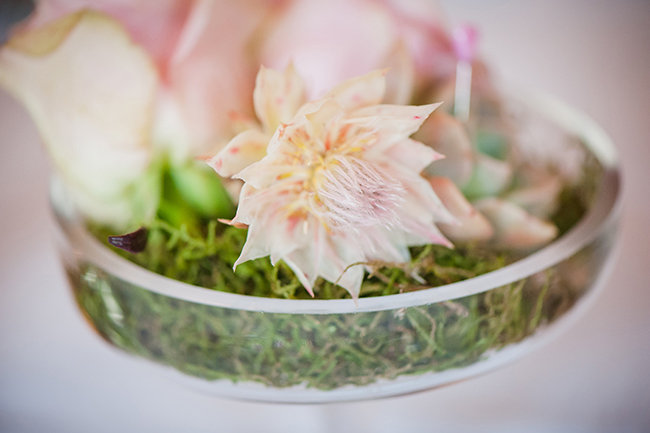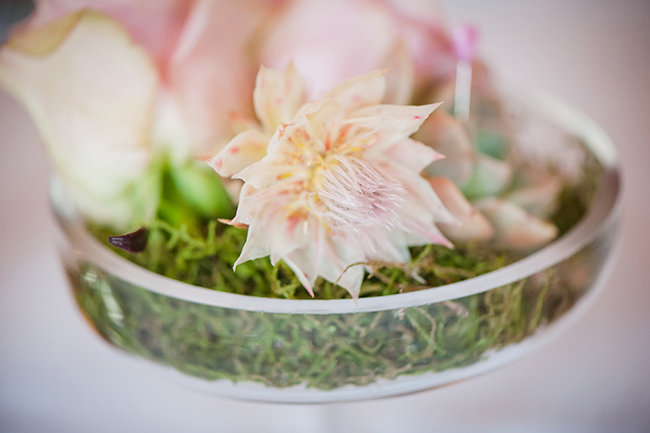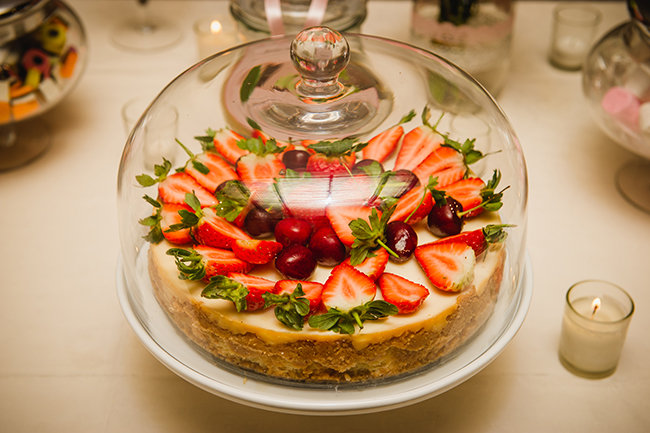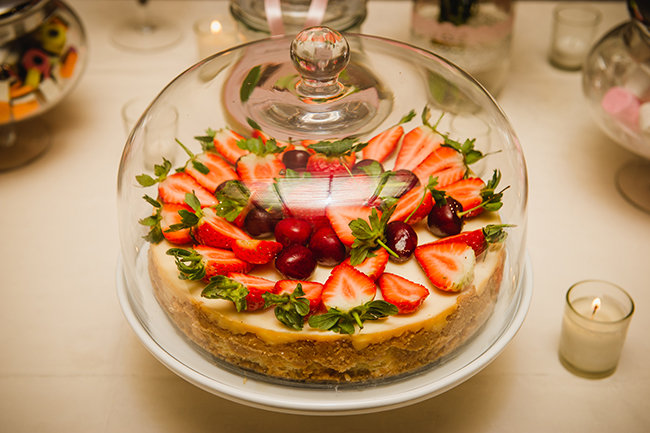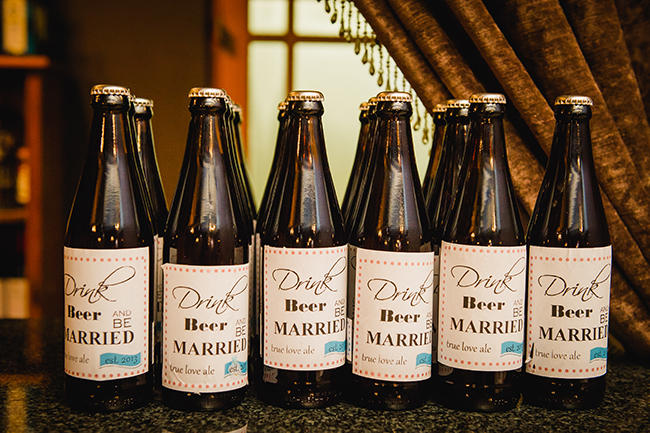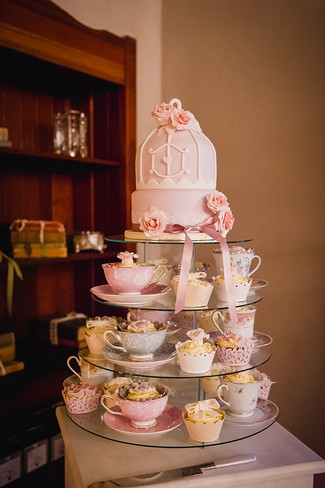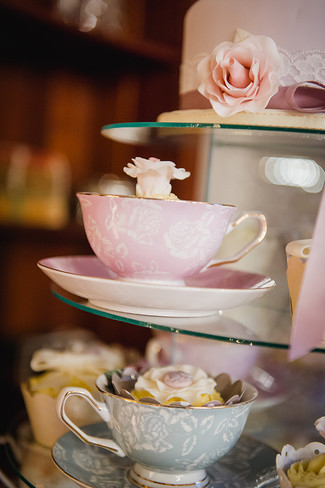 (Above) Tea Party Wedding Cupcake Tower: A tea party inspired cupcake tower made up their pretty wedding cake and cupcake display.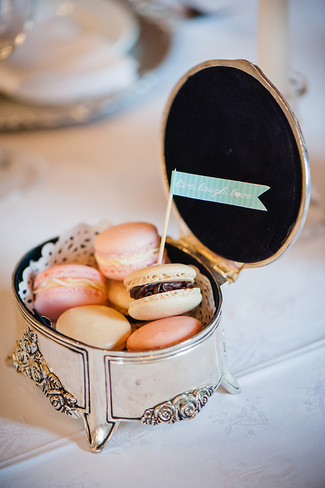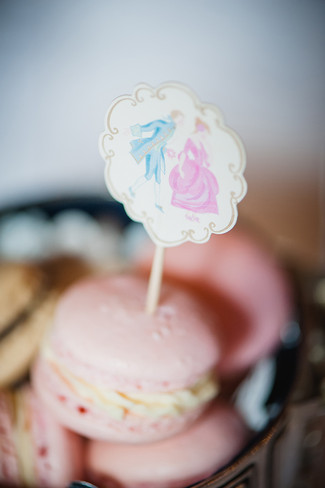 (Above) Vintage Pastel Wedding Macaroons: Delicate macaroons were beautifully displayed in vintage silver jewellery boxes to set the tone of a beloved earlier time.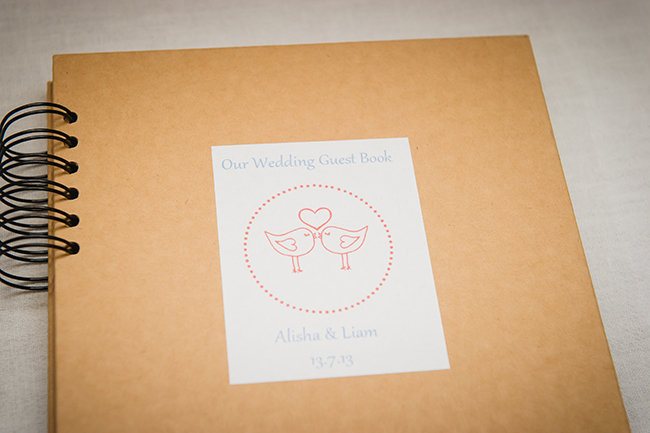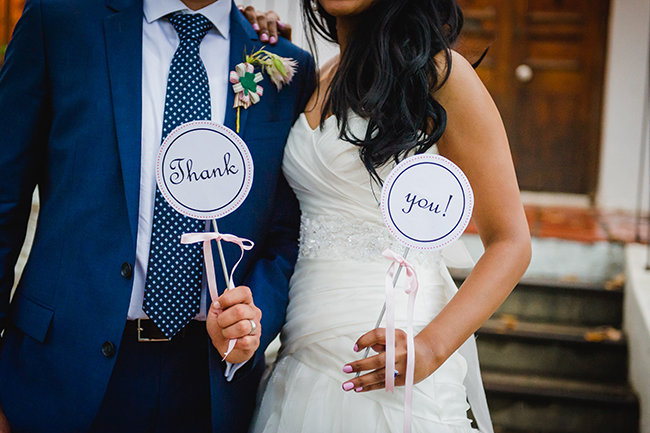 Real Bride, Alisha's, Tips For Brides-To-Be
Make sure that you have trust in your service providers. They truly make the day "stress- free". I think that a wedding coordinator (even just for the day) is a necessity! I loved every moment of planning my wedding and yes, there will always be curve balls to deal with, but the most important thing is that you are planning a day that celebrates your love for each other in front of your family and friends!
Put things into perspective. I read the book, The Irreverent A-Z Wedding Guide by Francesca Bourke and Martin Heller. It is a must for every bride to read as it truly puts things into perspective!
Do your own thing. Various magazines, Pinterest and websites were a great help and inspirational, but we tried not to follow trends too much and rather did our own thing.
With plenty of love and original ideas, this Love Birds inspired wedding was a masterpiece! If you're also a 'Love Birds' lover, then you'll love gathering romantic and quirky ideas from this collection of 24 DIY Love Birds Wedding Theme Ideas.
Vendors
Photographer: 
Lauren Kridemann Photography
 | 
Planner:
Paramithi: Coordination, Flowers & Décor
 | 
Venue:
Langkloof Rose Farm
 | 
Decor, Bouquet & Flowers:
Paramithi: Coordination, Flowers & Decor
 | 
Caterer:
 Linda de Bruyn | 
Cake:
 Loryn Tuffin,
Cake Inspirations
 | 
Stationery:
 Bride | 
Favours:
 Loryn Tuffin, Cake Inspirations | 
Wedding Dress:
Sottero and Midgley
 | 
Brides Veil and Sash:
Lace Blossom
| 
Jewellery:
Lilly Blue
 | Shoes:
Jimmy Choo
| 
Hair &
Make-up: 
Marli Basson
| 
Men's Attire:
 Hugo Boss | 
Music:
DJ Glen, Expert Music Entertainment
 | 
Dance Lessons:
John Hamman School of Ballroom Dance
 | Pastor/ Officiator:
Dononvan Miller,
Common Ground Church
| Videographer:
Vision on Fire