Delft Blue Beach Wedding
West Coast
♥  ♥  ♥
Overflowing with Delft Blues and crisp whites, 'Something Blue' was definitely a key theme in David and Jeandre's beach wedding held in Yzerfontein, along the South African West Coast. With no more than two weeks to plan a memorable event, the bride got to work by working her connections in the wedding industry. She enlisted the expertise and assistance of La Promesse, one of these wonderful Wedding Planners in Johannesburg Gauteng.
Inspired by the Delft Blue wedding theme, their special South African seaside wedding was a casual and fun day filled with good food, a stunning venue dressed up in navy and white hues and not forgetting, the people they love! Claire Thomson Photography was there to capture their unusually blue day in the most perfect way. Take a look!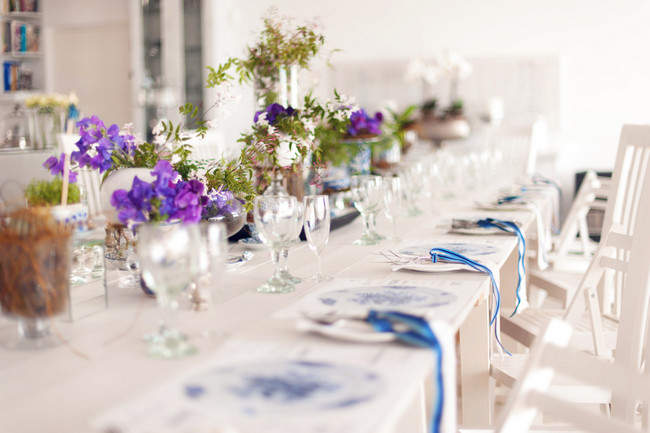 Navy & White West Coast Beach Wedding Look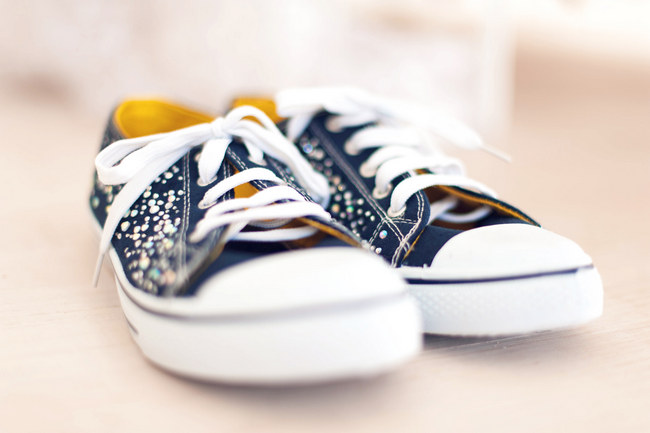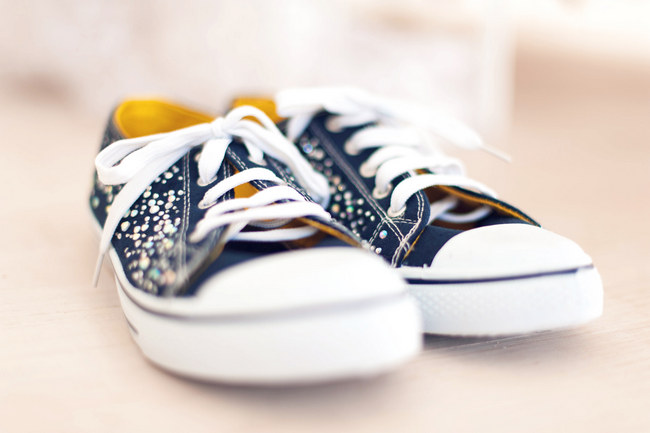 (Above) Navy & White Beach Wedding Shoes:  Jeandre's navy blue Converse sneaker wedding shoes were a big DIY project as she had such little time to prepare for the wedding. As she wanted a bit of bling on her sneakers, she hot-glued Swarovski crystals onto them, which took forever and kept her up till 11pm the night before the wedding.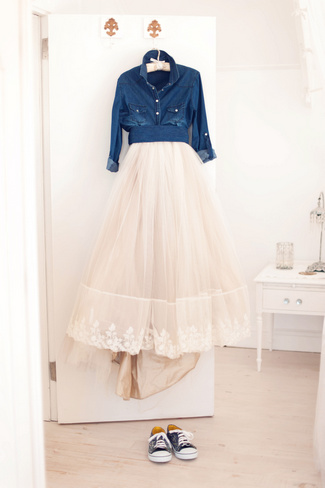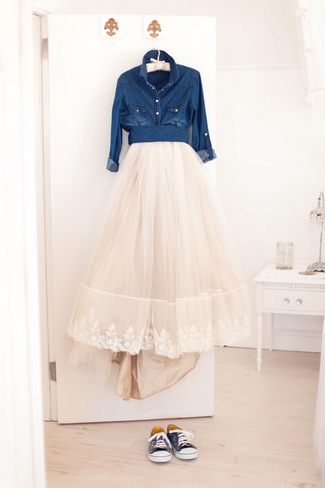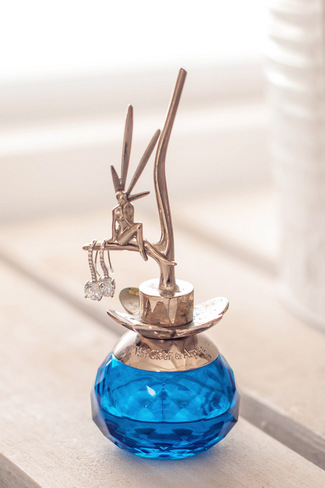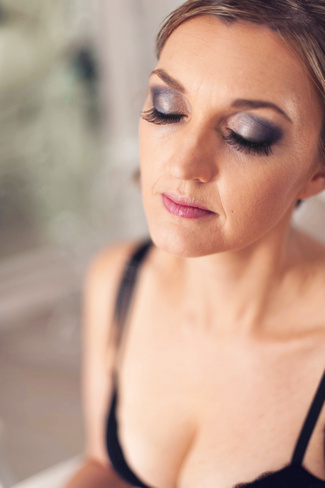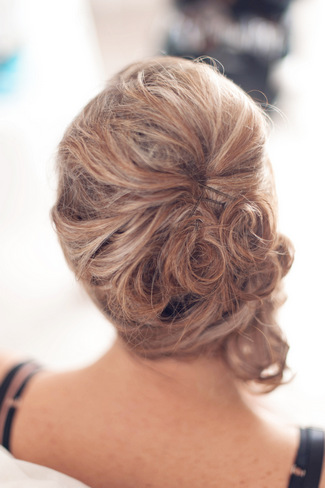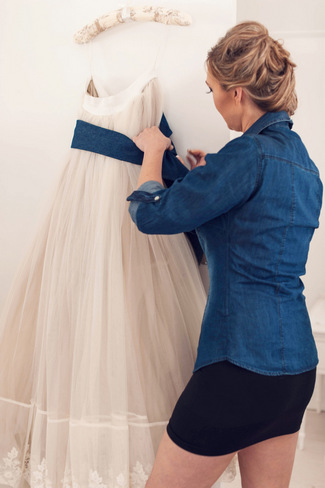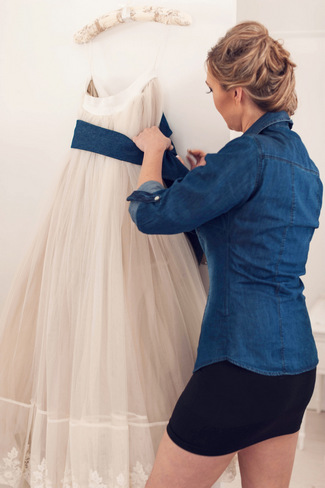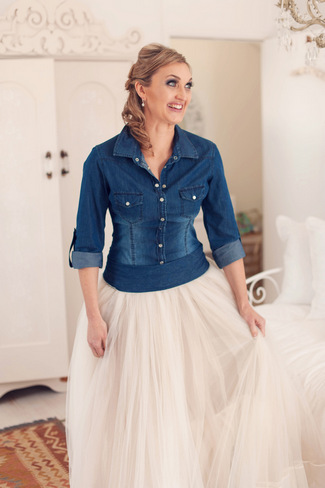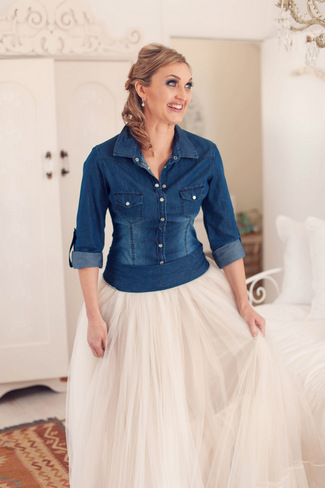 (Above) Navy & White West Coast Beach Wedding Dress: Jeandre wore a vintage tulle skirt with a blue denim shirt. "Since it was a seaside wedding and we are a bit older, I thought I didn't want to get married in a traditional wedding dress," says  Jeandre.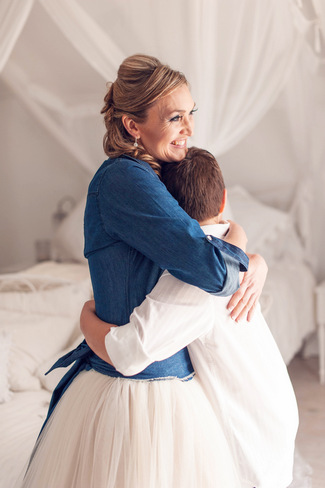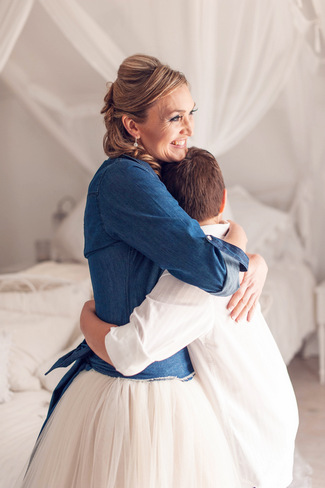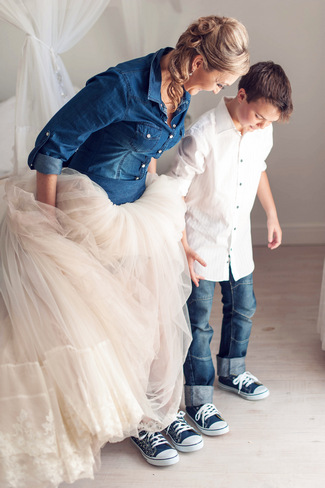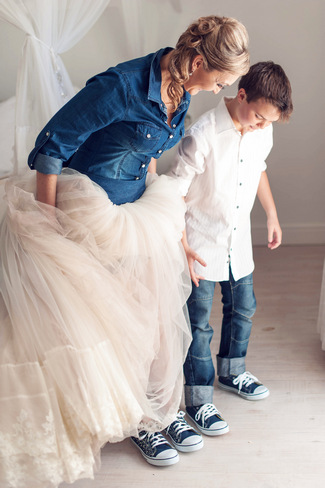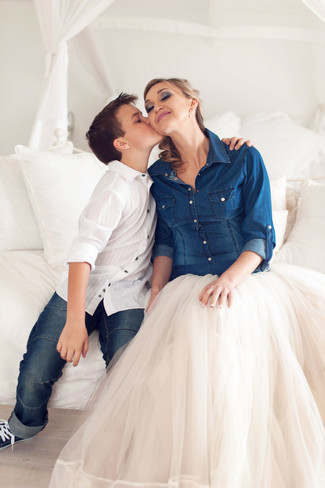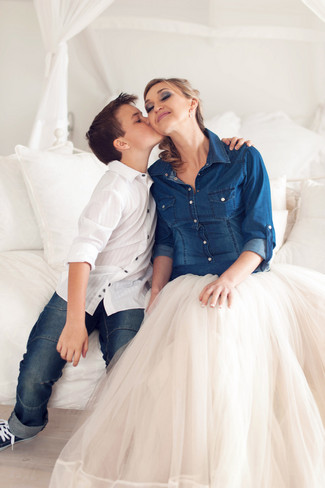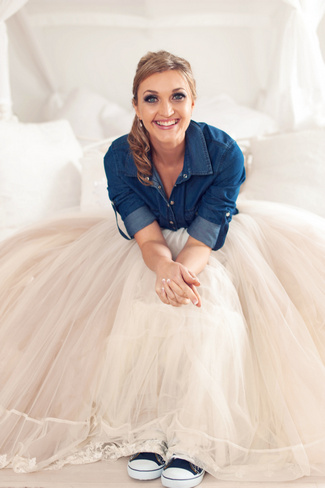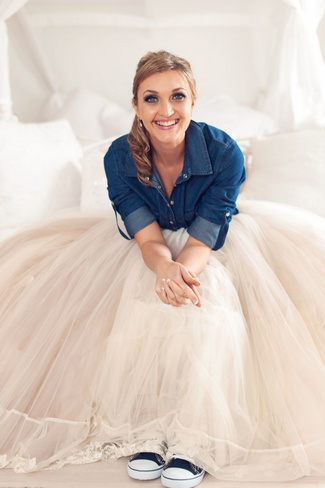 Jeandre', her son and husband all wore Converse sneakers on the day, which made for such fun and quirky photographs, not to mention "I was SOOOO comfortable in them the whole day!" says Jeandre'.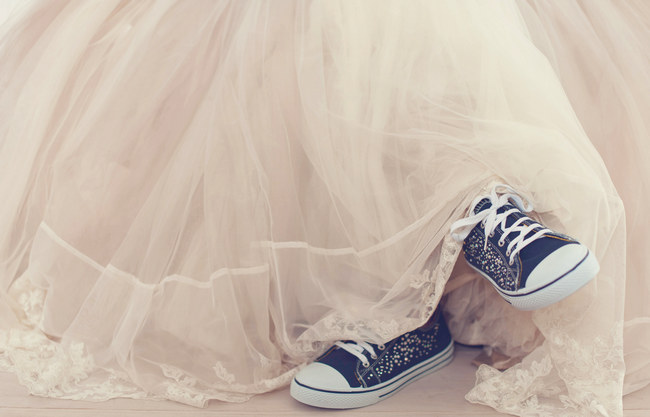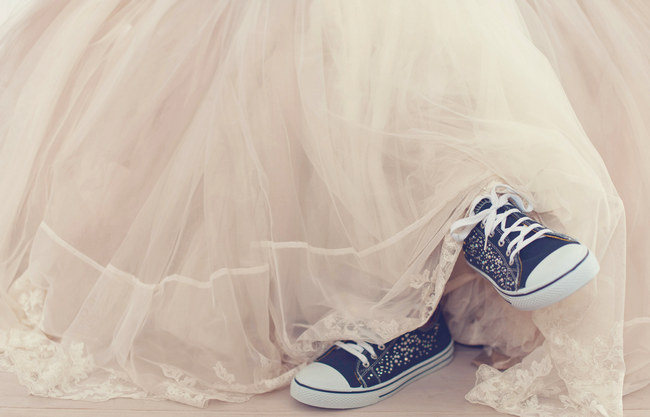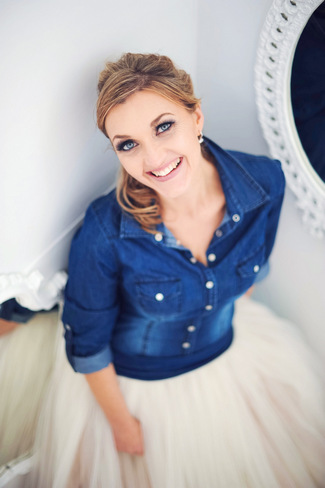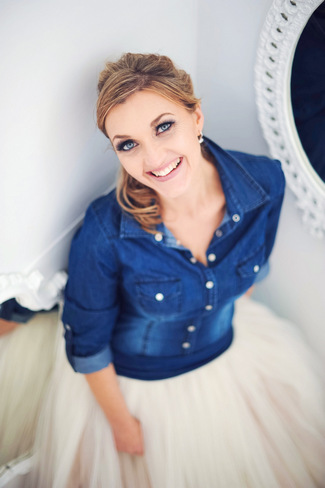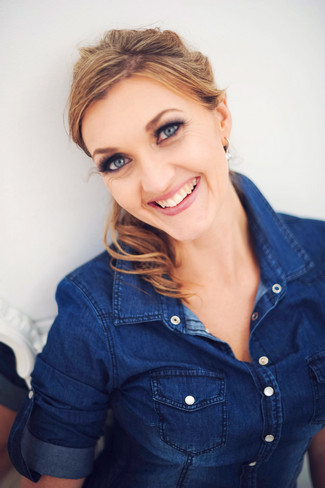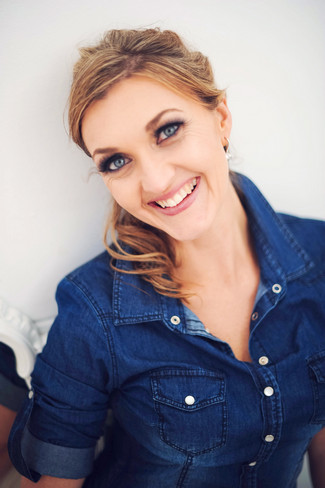 Navy & White South African Beach Wedding Ceremony
At the wedding ceremony, Jeandre's 11 year old son wrote them a speech as a surprise. "It was so emotional and after reading the first sentence he cried so much I had to continue reading it through all my tears," says Jeandre'. Needles to say the whole wedding party was in tears during the speech!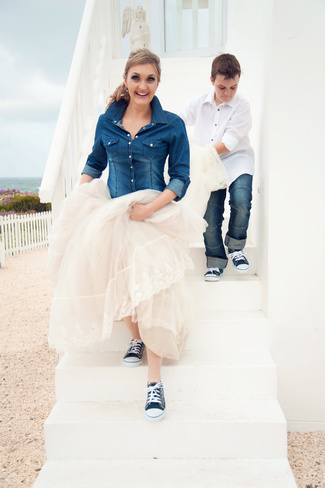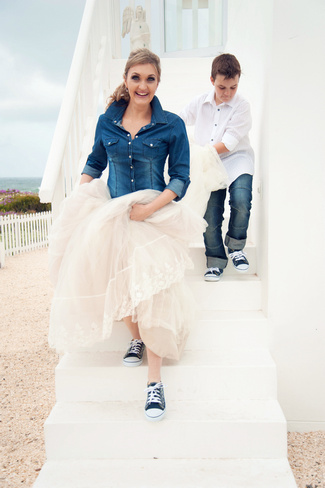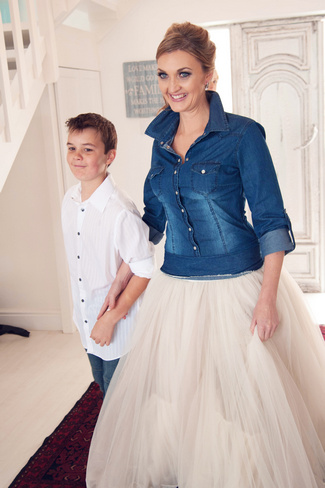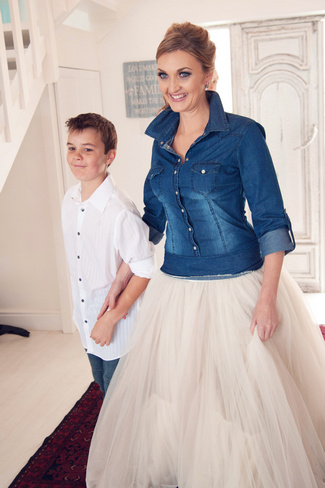 David and Jeandre's Love Story
Jeandre' dishes out their love story: We met 10 years ago working in the same industry. David was one of my suppliers while I was in the Interior design industry. We chatted when we had business dealings and over time I started mixing with them socially, but nothing serious at all as I was involved and he was married. Life moved on and we both changed careers and I moved to another suburb. January this year, he found my contact details reprogramming his phone and sent me a FB message, which I only noticed in middle February. It was just a 'Hi, how you doing…" and I in turn thought "Wow blast from the past!" Surprisingly I found out he was divorced for 2 years already and we arranged to meet up when he was back in town from business. I seriously was not in a space for a relationship and just thought it would be really nice to see him again as we always had really nice chats. Meeting up again was like we saw each other the previous day… we never stopped chatting and we both walked away that evening pretty bowled over!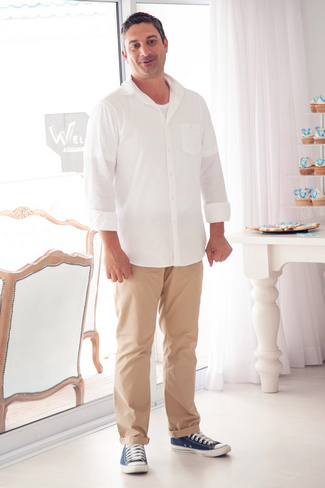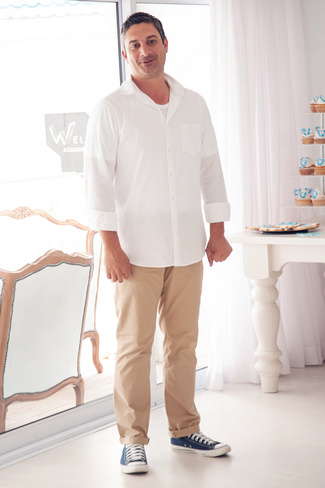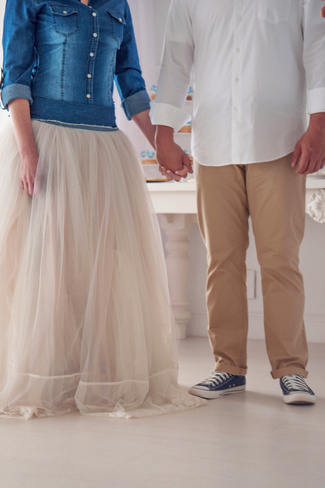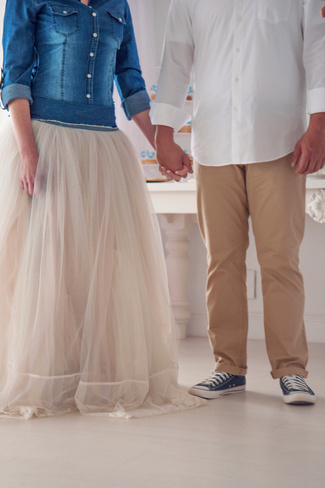 The Tale Of Their Proposal
Jeandre shares David's worldwind proposal: Please tell us about the proposal: Two days before our wedding, we had a good laugh when we realised that David didn't actually ask me to marry him, he kind of just told me. We had planned to get married in April next year, but one morning, David sent me a message saying that he knows this is quick, but the truth is he doesn't want to go home knowing I am not there and he wants me in his life forever. The next message said: "I am not kidding about this, I really mean it. In two weeks time we will be married." It started out as a trip to Home Affairs followed by a proper wedding in April. But after finding out that Home Affairs was booked up for months, it quickly became, "find a marriage officer and let's look for a venue". Most brides have at least a year to plan their wedding – I had two weeks!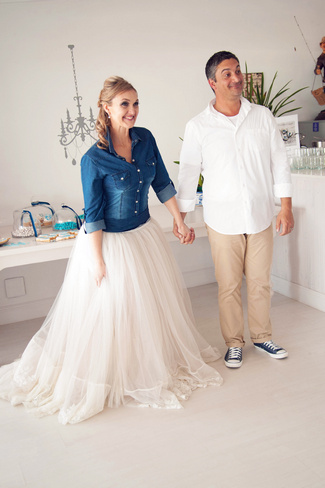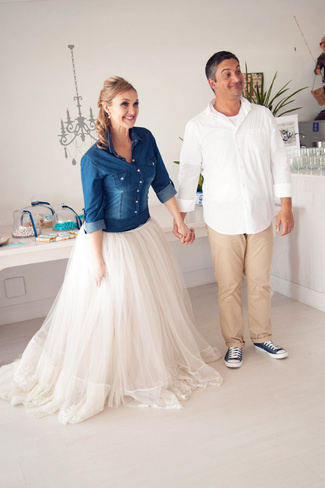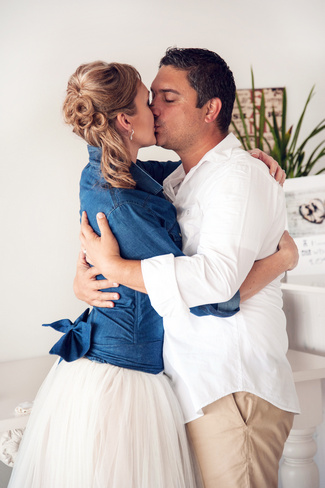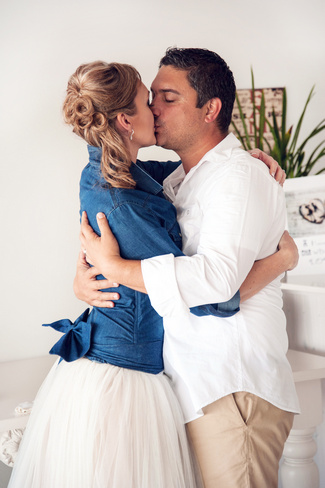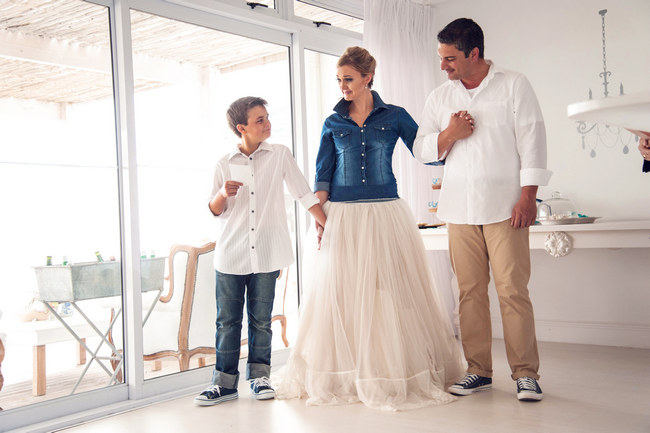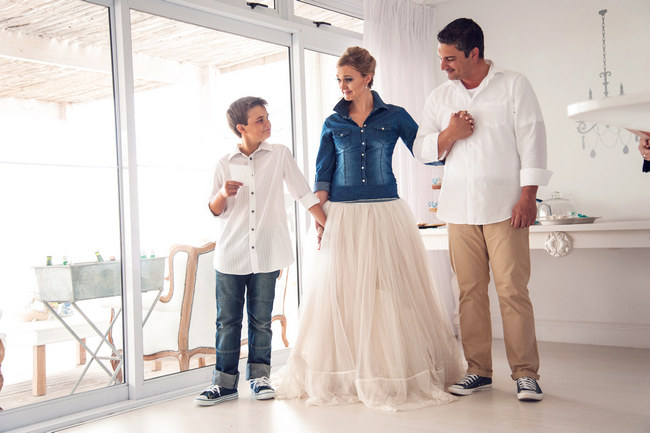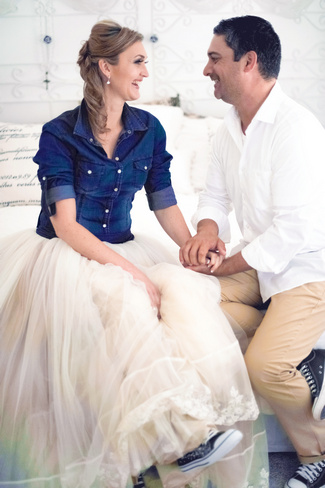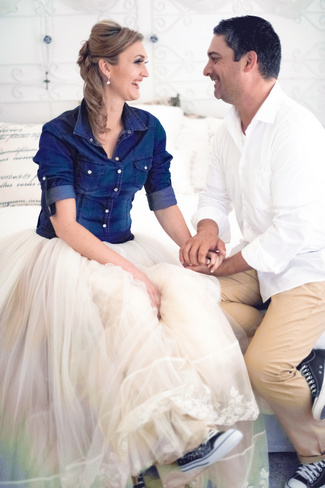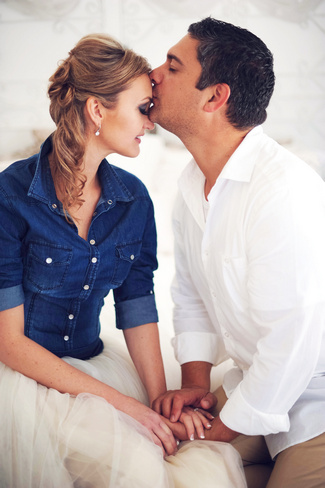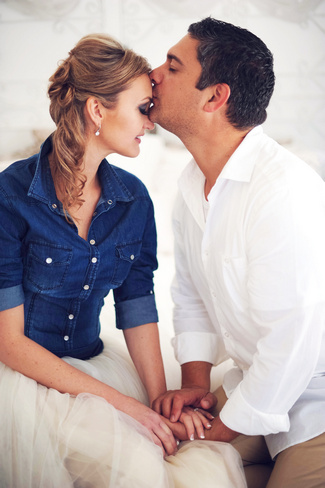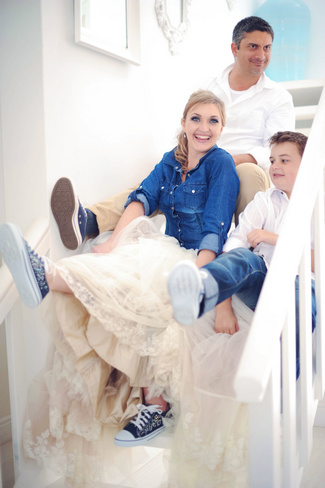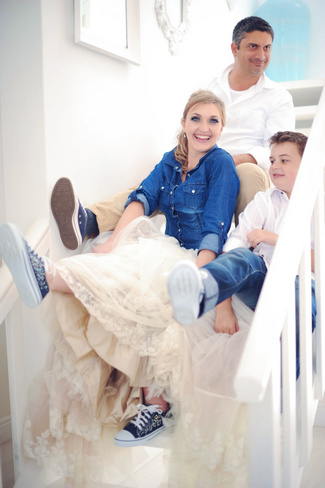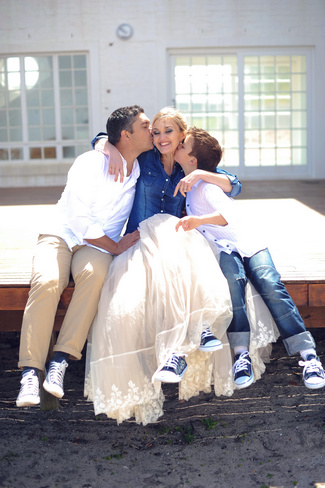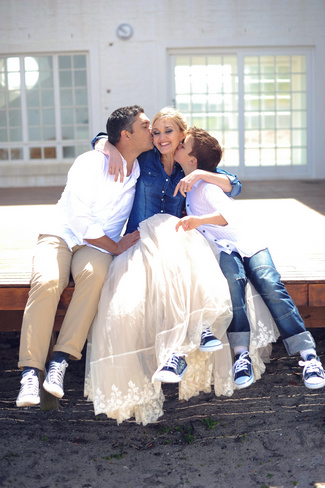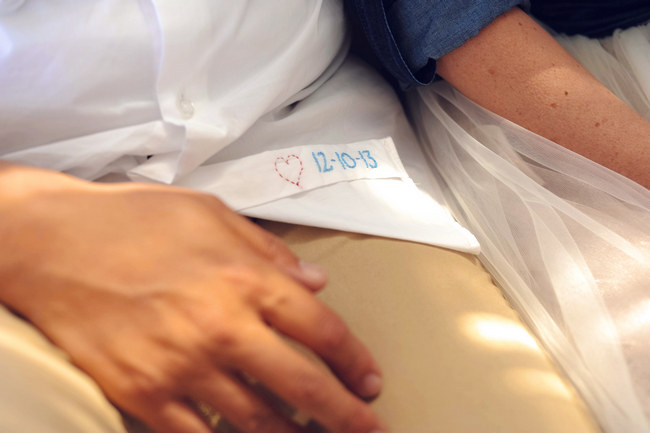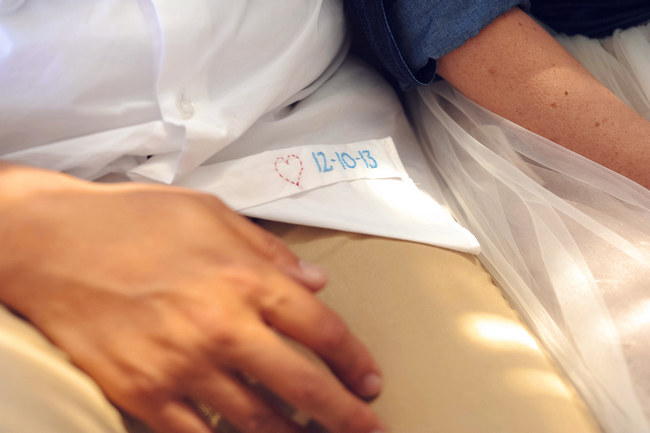 (Above) Jeandre' sneakily embroidered their wedding date on the inside of David's shirt the day before our wedding. He only noticed it minutes before she walked in during the ceremony! "I thought everytime he now wears it afterwards, he will remember that special moment!" says Jeandre'.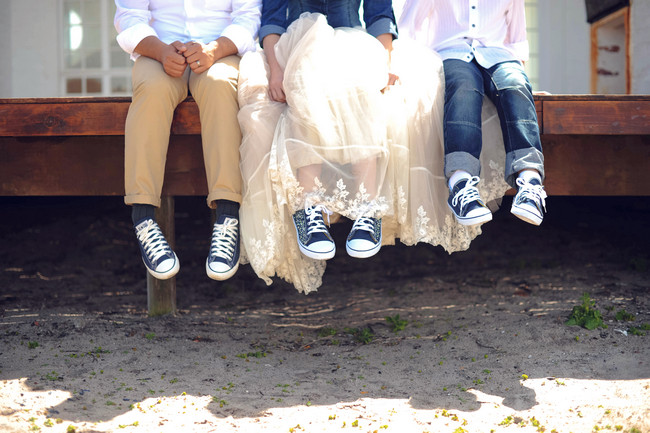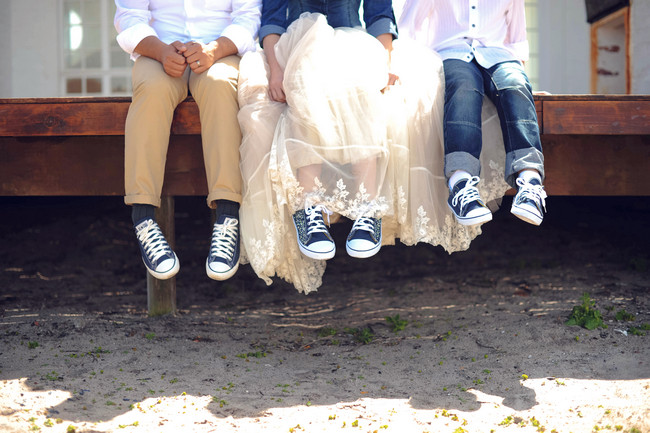 Navy & White South African Beach Wedding Reception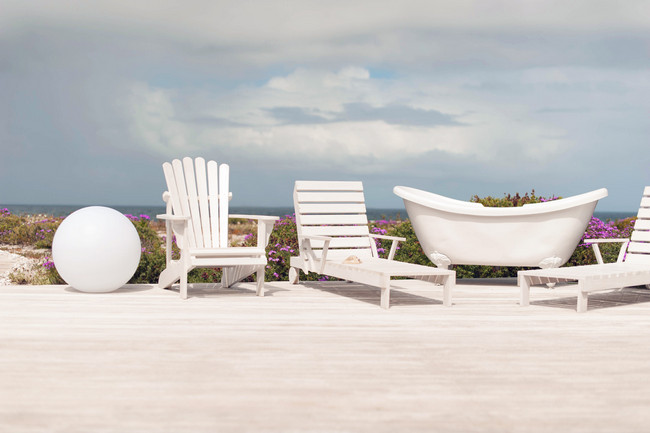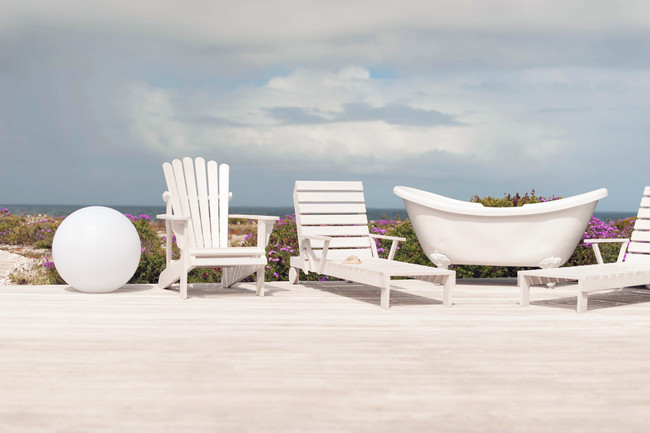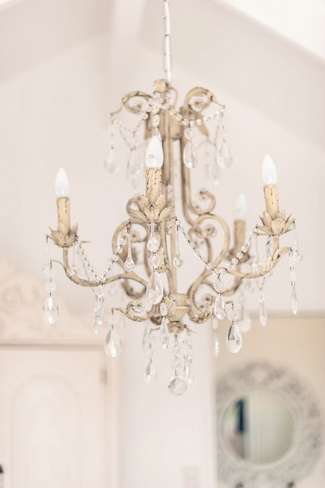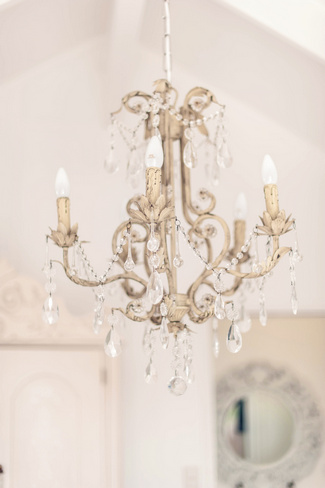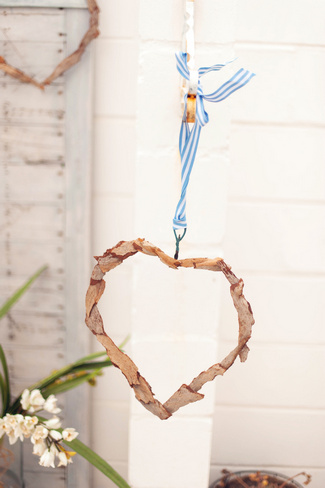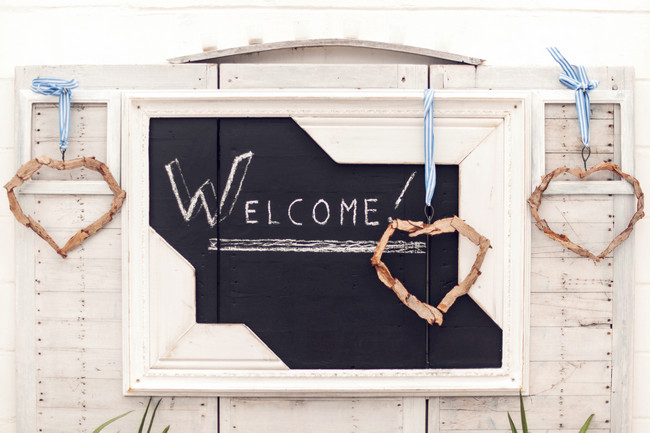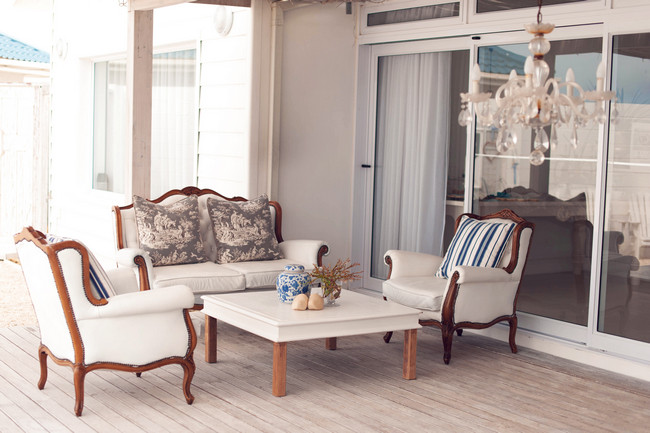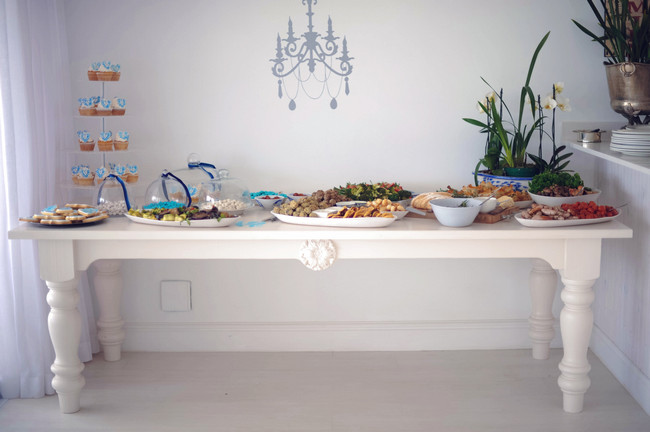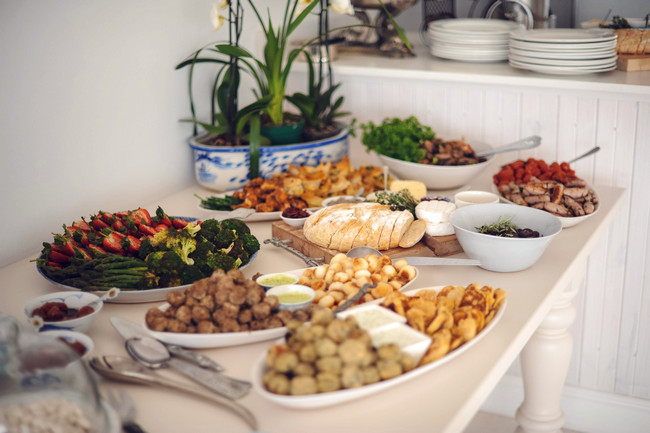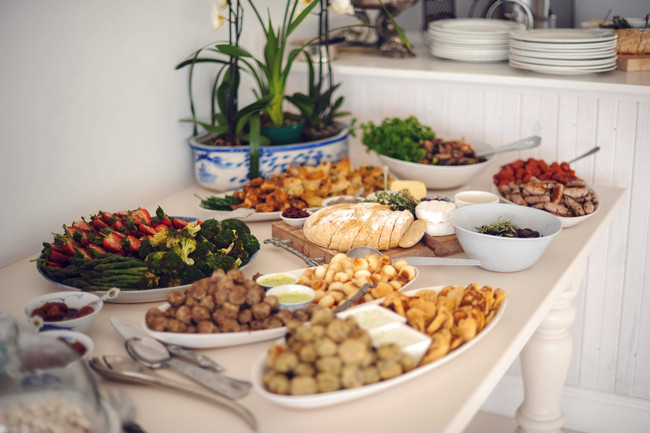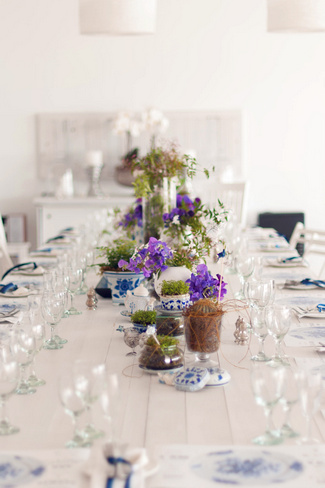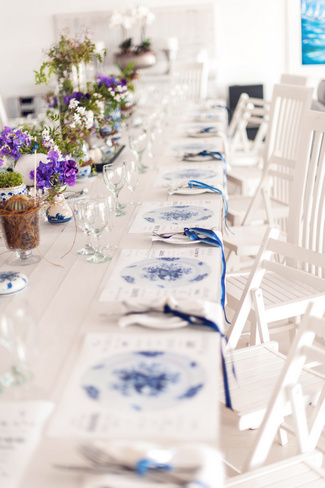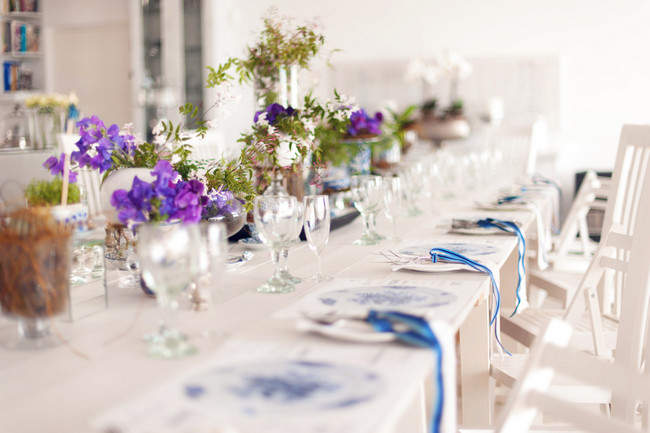 (Above) Navy & White Beach Wedding Décor:  The Delf Blue theme was carried throughout the reception. The decor was kept really simple, since the venue has such a breathtaking view over the sea.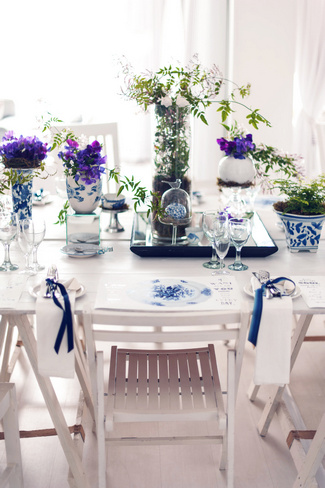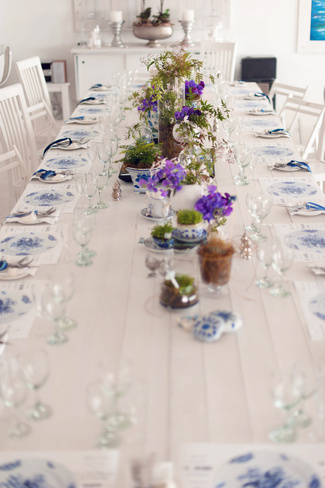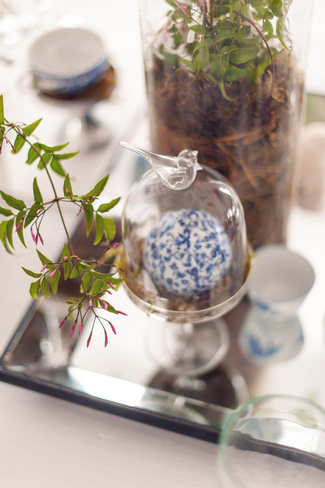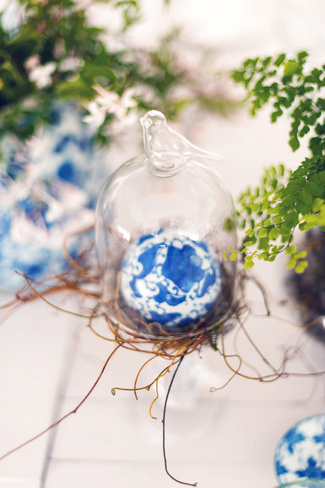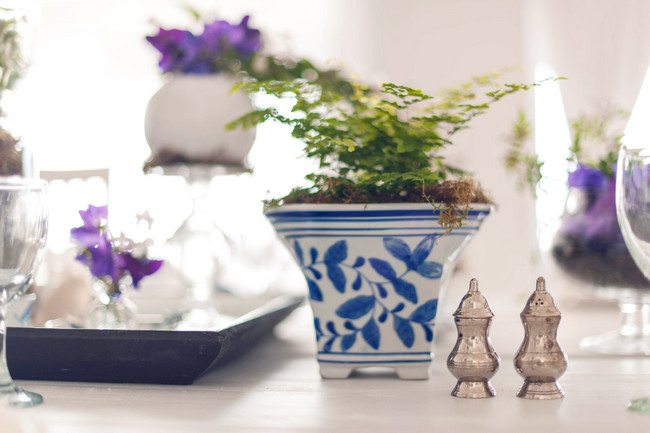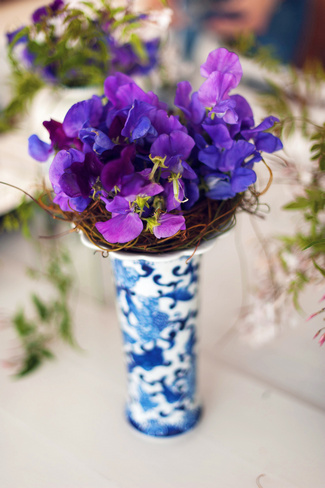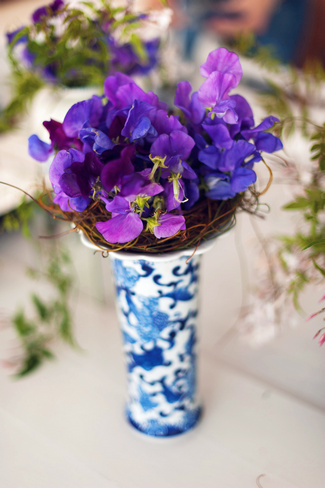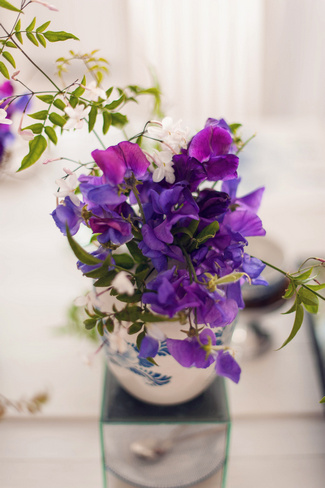 (Above) Navy & White Beach Wedding Flowers: Jasmine and Sweetpeas are Jeandre's favourite flowers so they incorporated a lot of moss, peace in the home and baby ferns with it. Susette, the owner of The Flower Cottage put together the most beautiful table arrangements and her creativity absolutely blew Jeandre' away!! The venue smelt heavenly with all the jasmine and sweetpeas!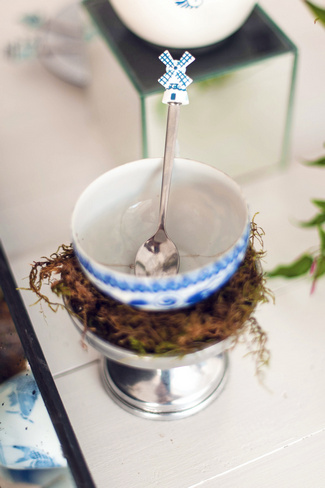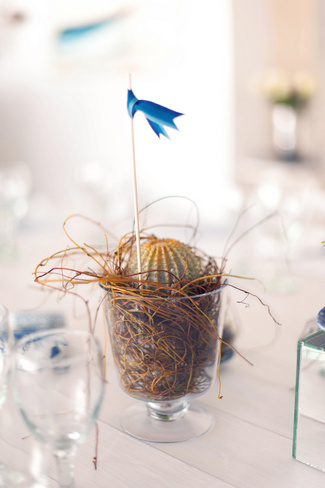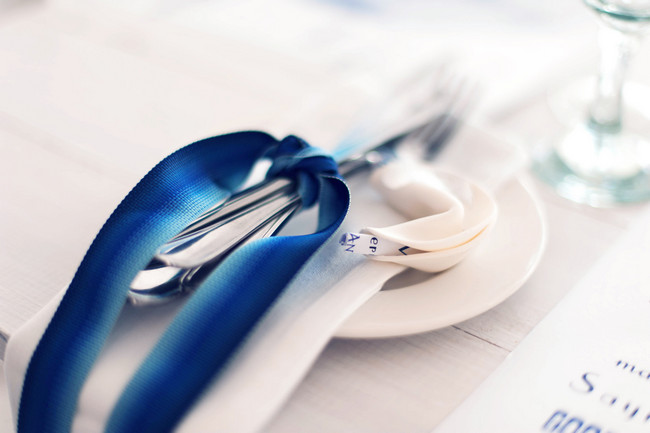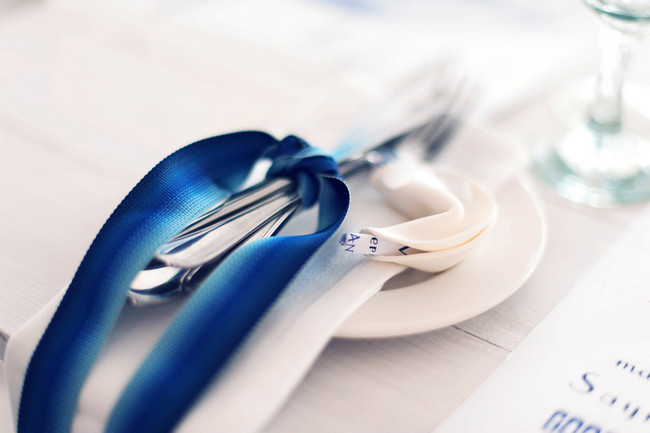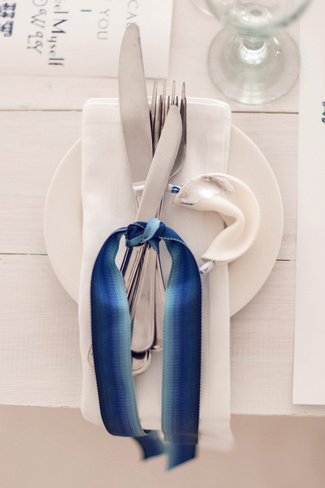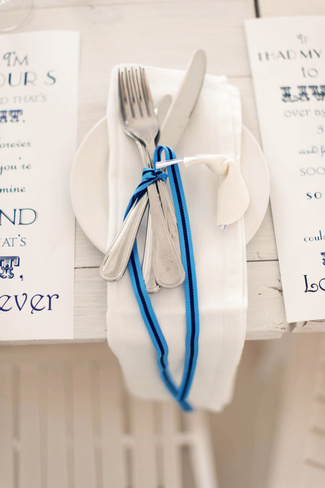 (Above) Navy & White Beach Wedding Place Settings and Favours: Jeandre' gave the stationer loads of love quotes that she started saving since David and her started dating, which the stationer incorporated into their wedding table placemats and used as quotes for the LOVE fortune cookies that she made.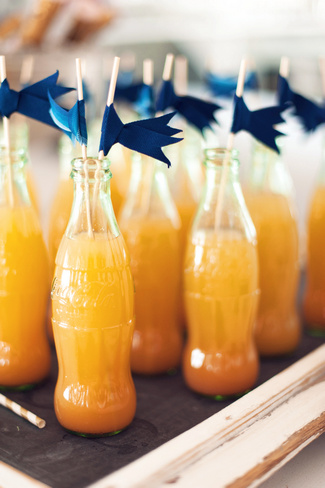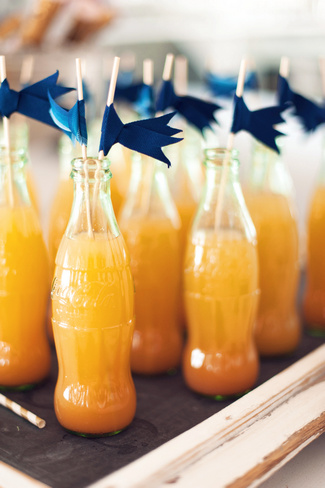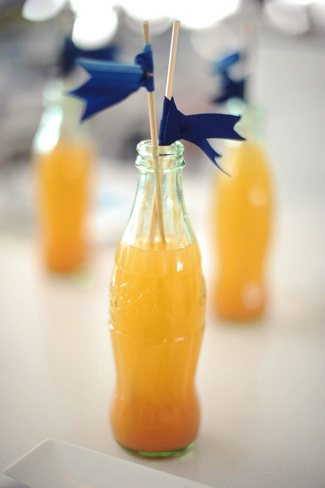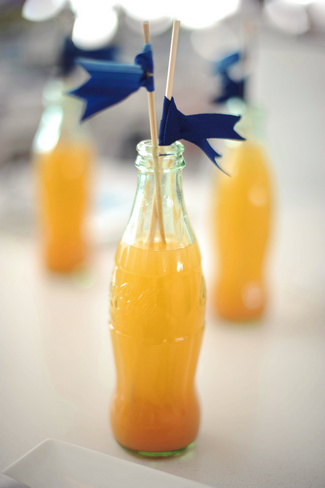 (Above) Navy & White Beach Wedding Drinks: All the kids drank cooldrink out of old vintage coke bottles that Jeandre' had been collecting for years.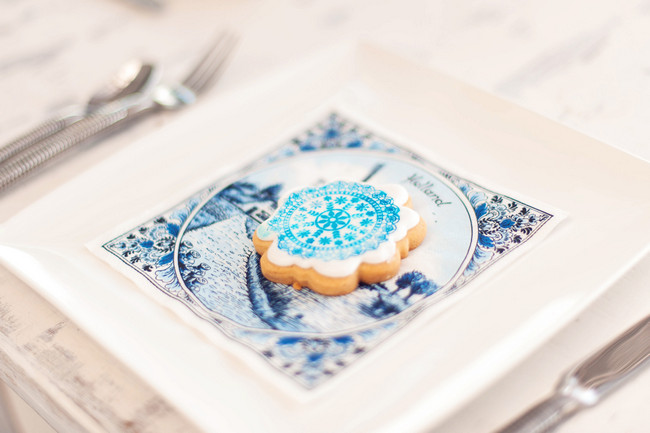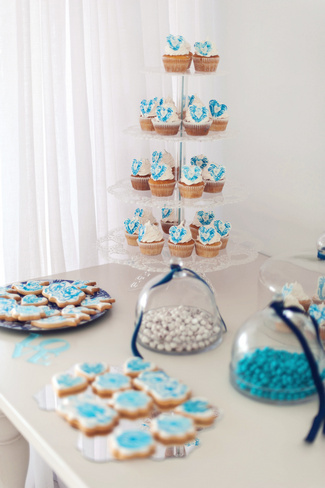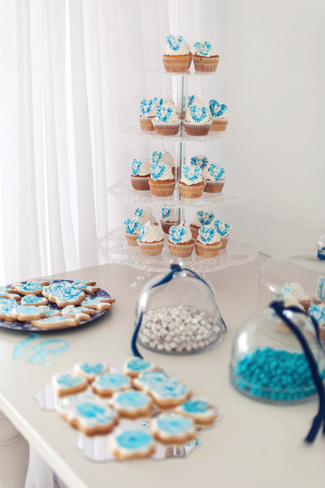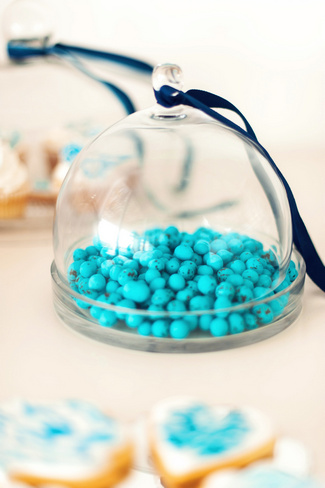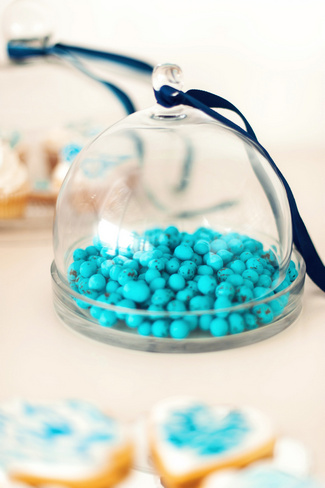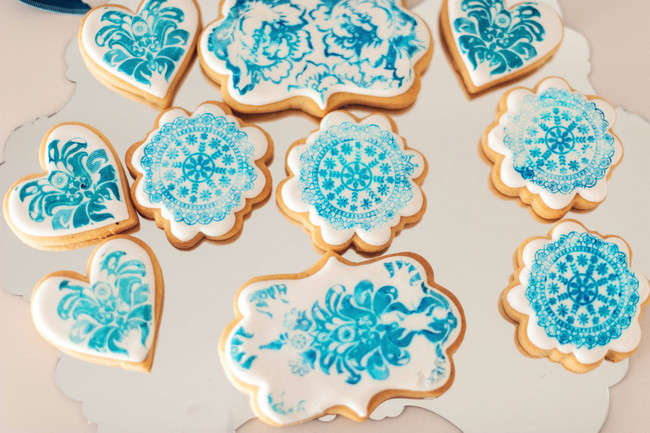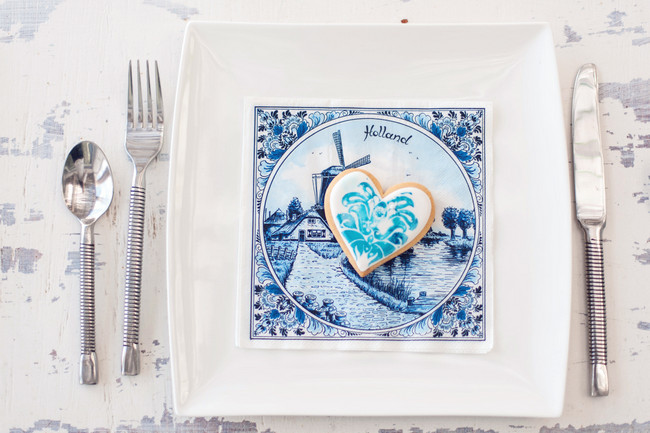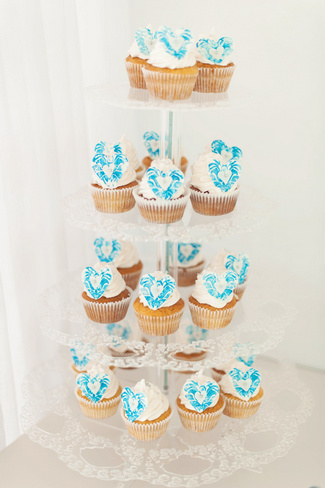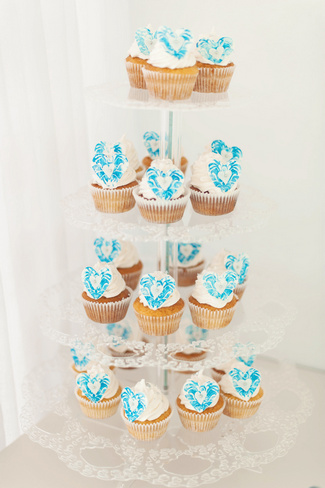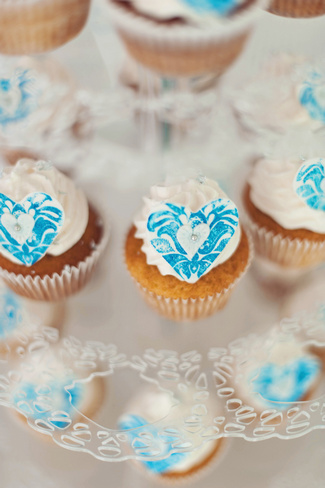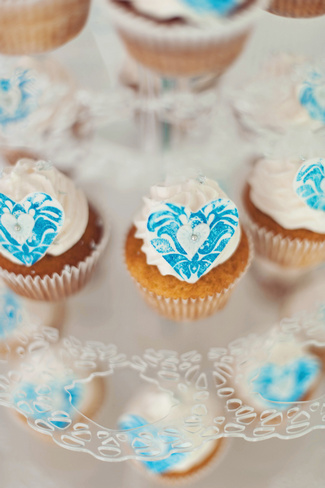 (Above) Navy & White Beach Wedding Cupcake Tower: Since there was absolutely no time to still make a tiered cake, Jeandre' opted for beautiful decorated cupcakes, which proved a big winner with all the children.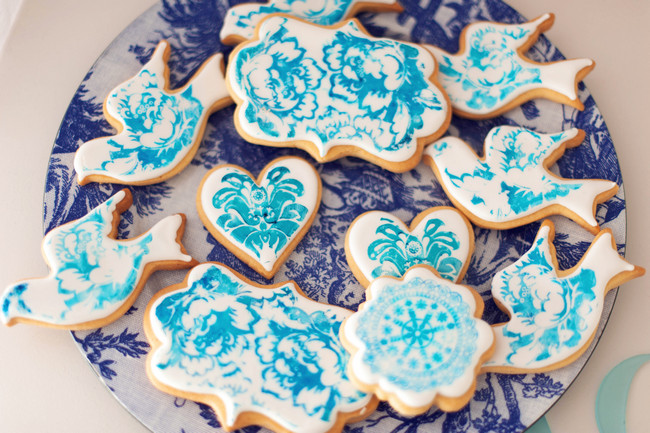 (Above) Navy & White Beach Wedding Cookies: Jeandre made all of the iced cookies, which she stamped with Delft Blue details.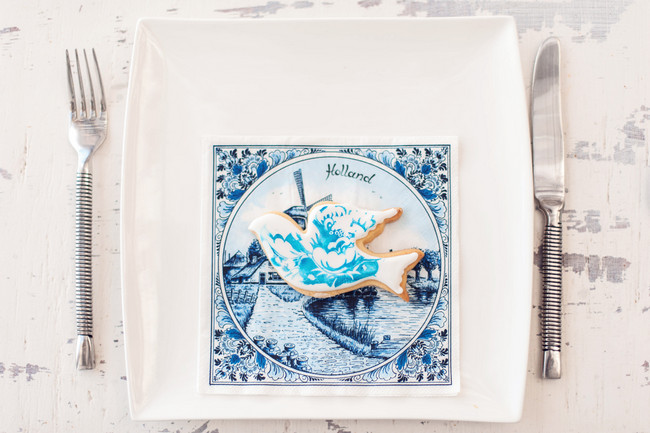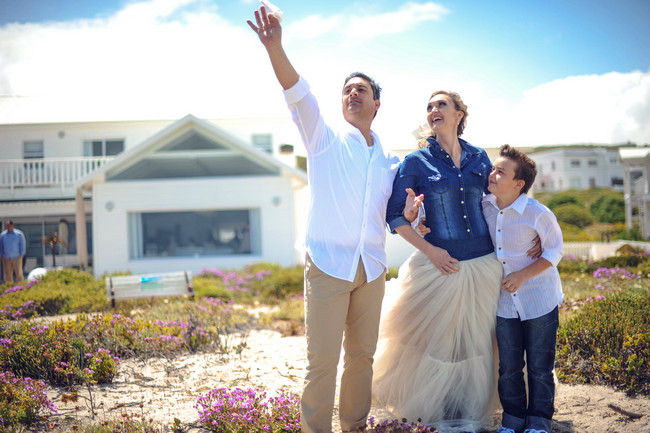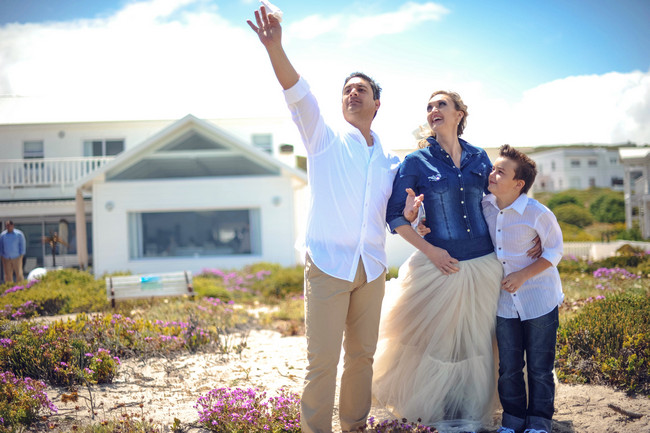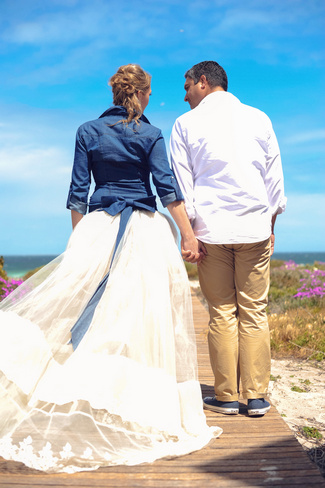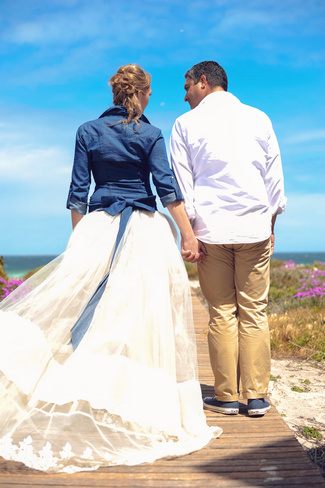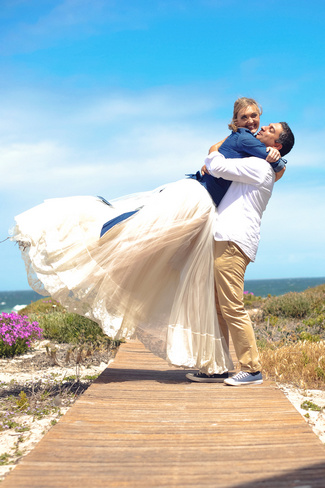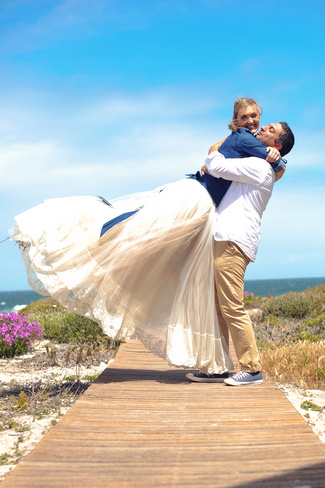 Real Bride, Jeandre's, Tips For Brides-To-Be
Ask for help. Don't try and do everything yourself! While collecting the moss and all the 'greenery' from the nursery the day before the wedding, I drove out of the parking lot and right infront of me was a house which front wall was covered in Sweetpeas. I stopped and told the old lady living there that I was getting married the next day and Sweetpeas brings back special memories of growing up with my gran and if I can possibly pick a few for my wedding… she handed me a pair of scissors and said as many as I liked… and there I was standing on her porch crying my eyes out over how special my wedding is going to be and how much I miss my gran!
Use a wedding planner. Wedding planners are there for a reason! I would have been lost without mine!
What a fun and beautiful beach wedding! Click here for even  more South African wedding inspiration on ConfettiDaydreams.com.
Vendors
Photographer:
 Claire Thomson Photography | 
Planner: 
La Promesse
 |
 Venue:
La Maision de Promesse
 |
Decor:
Ehire
 (Crockery, Cutlery and Glasses) | 
Bouquet & Flowers: 
The Flower Cottage
| 
Caterer:
Isabella Niehaus
| 
Cake:
Love at First Sight
 | 
Stationery:
Glint Paper Studio
| 
Wedding Dress:
 Jaqui, Mint Studios 
| Shoes:
 Converse | 
Hair &
Make-up: 
Kerryn Olivier
Claire Olivier
|
 Pastor/ Officiator: 
Dirk Miller