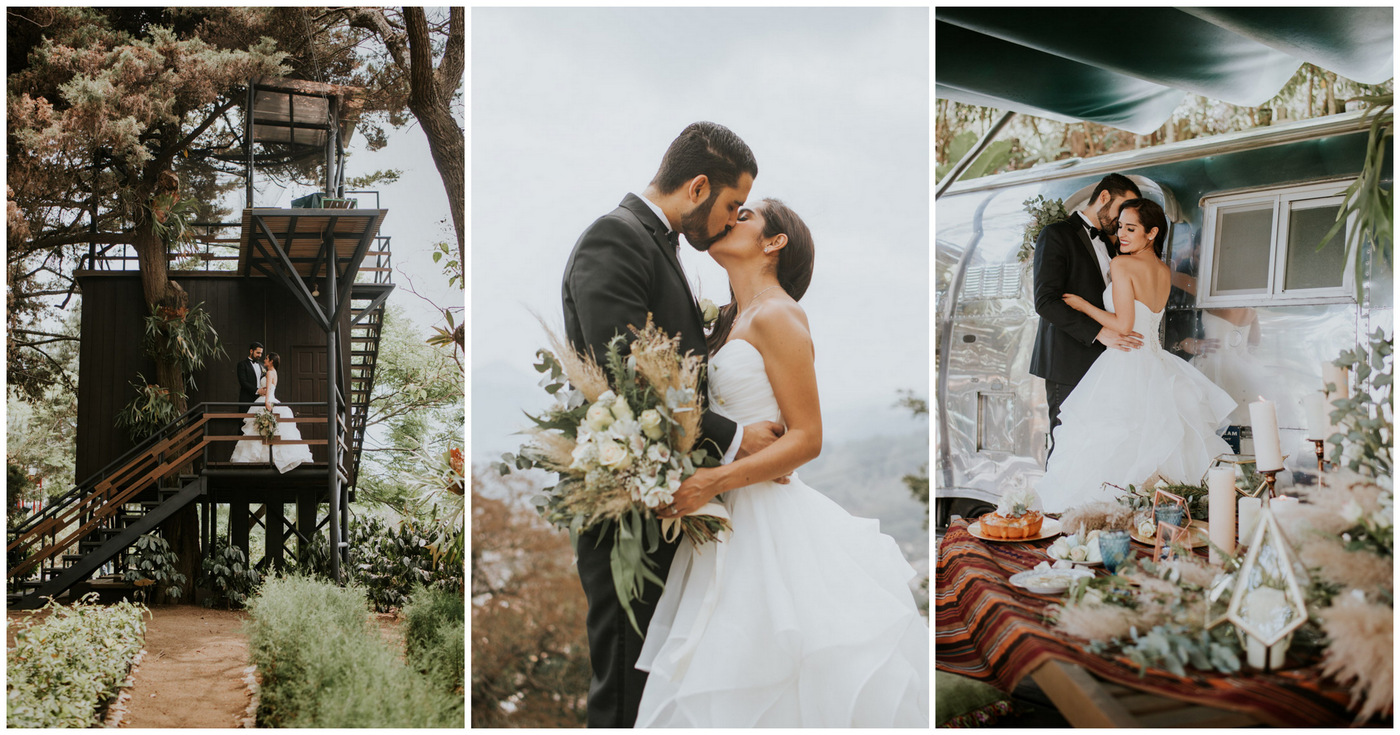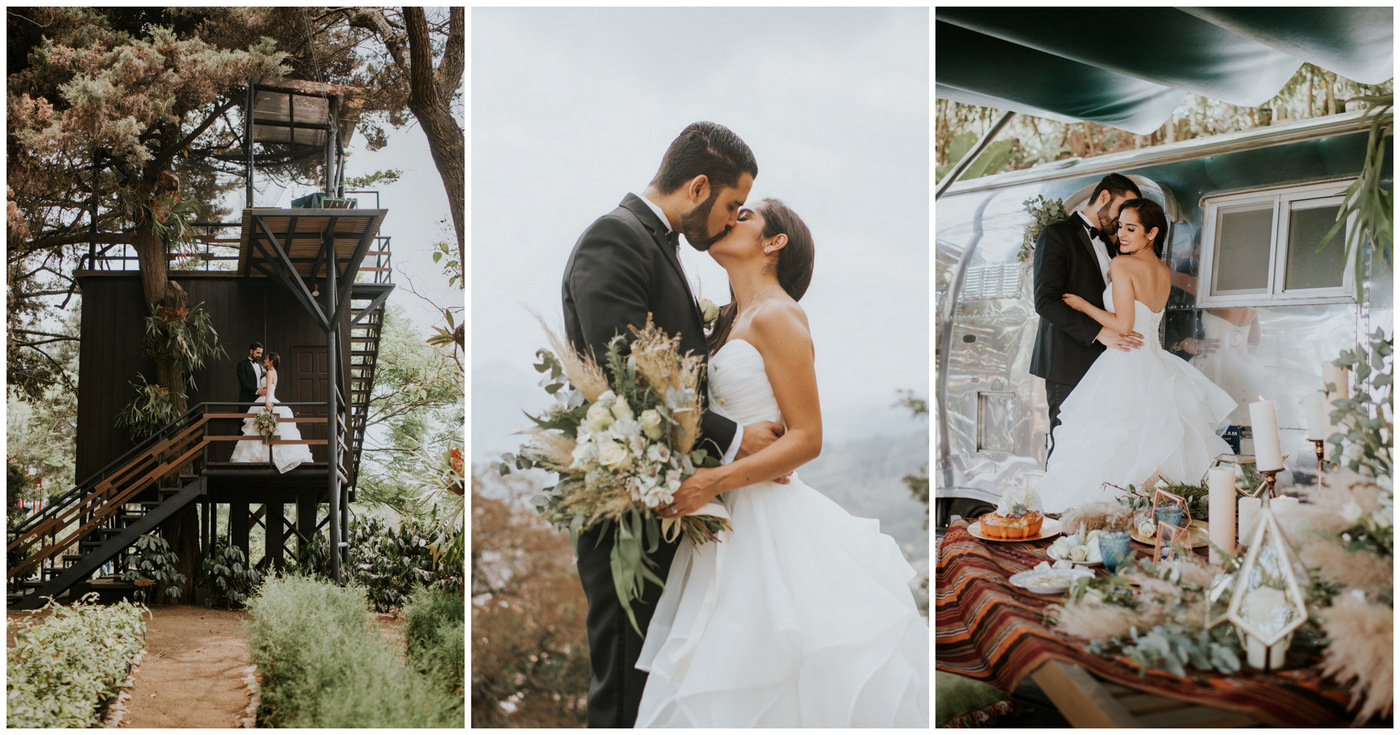 Juan Pablo and Lesly from Guatemala are both graphic designers. After a balcony proposal under the stars on the island of Roatan, Lesly and Juan Pablo wed in a small chapel in Antigua, Guatemala. The couple's fun, cozy, relaxed outdoor summer tented wedding reception at Cabaña Suiza was inspired by nature, followed by a boholicious couple shoot at their honeymoon Airstream.
Weddings in Guatemala often begin around 6pm, leaving couples with no daylight for creative portraits. "Guatemala has a tradition to schedule a separate day to go out for these types of portraits sessions instead of rushing to get pictures taken in between ceremony and reception," says photographer Le Cape Weddings. In this tradition the couple dressed again in their wedding attire the day following their wedding night to pose among the foliage at Santo Cielo, a venue in Antigua's forests.
For their session, Lesly did her own makeup and hair, and Addy Florals created beautiful arrangements for the shoot, with roses and wildflowers gathered loosely with pale ribbons. "We loved the idea of taking our couple for photos at their honeymoon airstream in the woods with wonderful views of the mountains and volcanoes that surround the capital of Guatemala," says  Le Cape Weddings.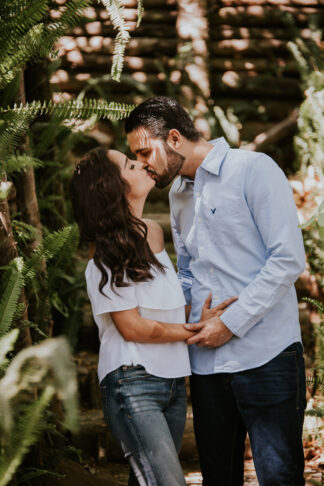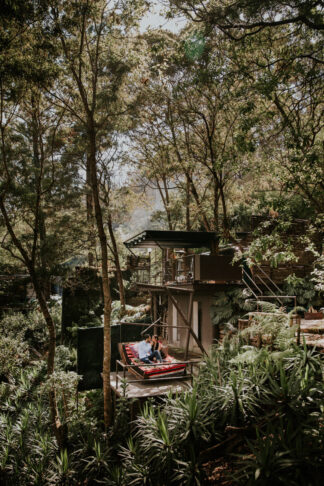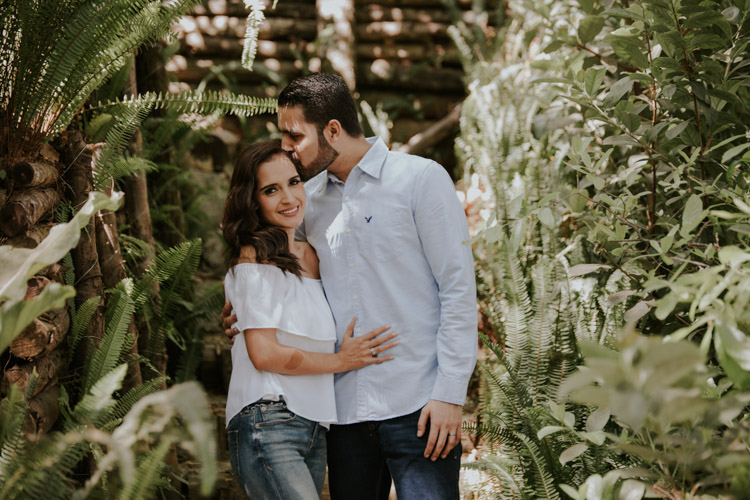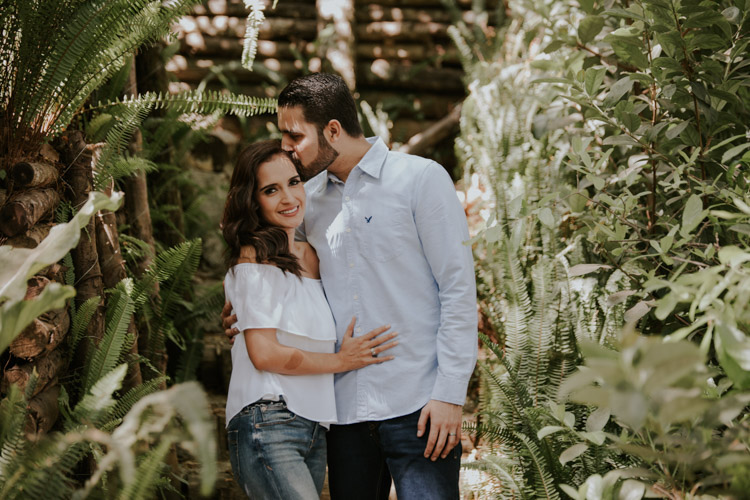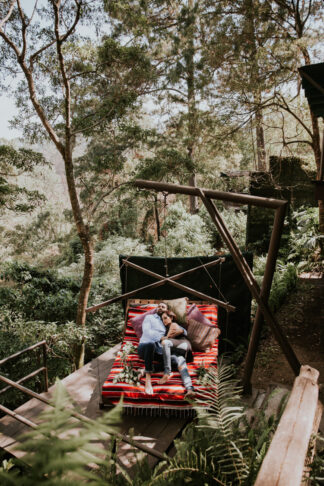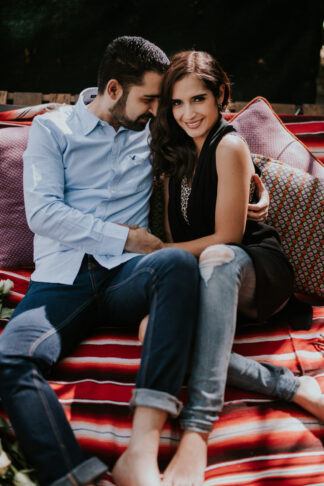 Love Story: We first met at university, as design students. The funny part is that we weren't supposed to be at the same class –  I got swapped from a different one and we ended up meeting. I guess, in a way, the universe had it all sorted out! I asked her out and we instantly felt the chemistry. From that moment, we had a very beautiful relationship. We dated for 8 years before I proposed to her while on vacation at Roatan Beach, Honduras. I wanted it to be a very memorable moment for us. I proposed to her at night, on our balcony, under the stars while drinking some wine. It was very romantic and I'm glad she said yes!
La Antigua Wedding in Guatemala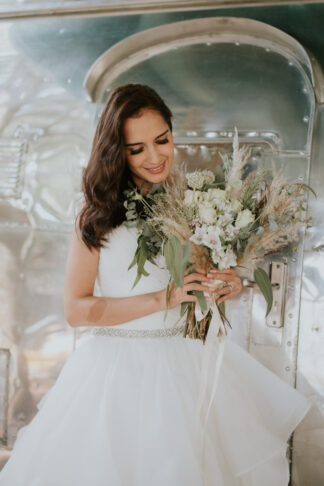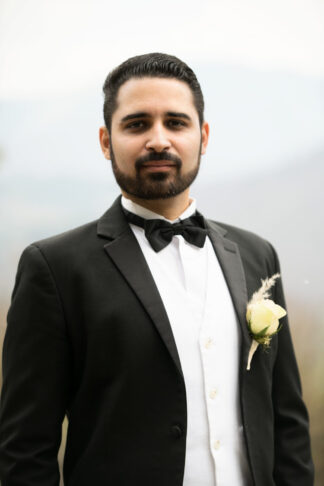 Wedding Look: I wanted a natural look, so I decided to style my hair in an organic way. My make up was the same way. We wanted the outcome to be very organic and natural. I wore a princess style wedding dress and the groom wore a classic James Bond style suit.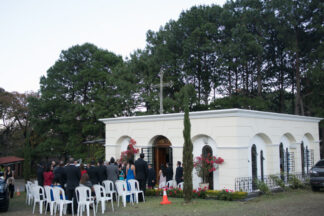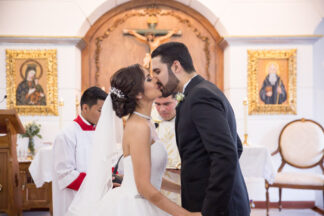 Our wedding ceremony was held in a small chapel – it was very intimate and private. The colors used for the decoration were white and green, with a touch of white roses. Our ceremony was accompanied by a violin with soft and romantic melodies.
We were very pleased at our wedding reception later as all of our guests enjoyed the reception, dancing all night long.  We had such a great time that it felt as if the night ended in a heartbeat!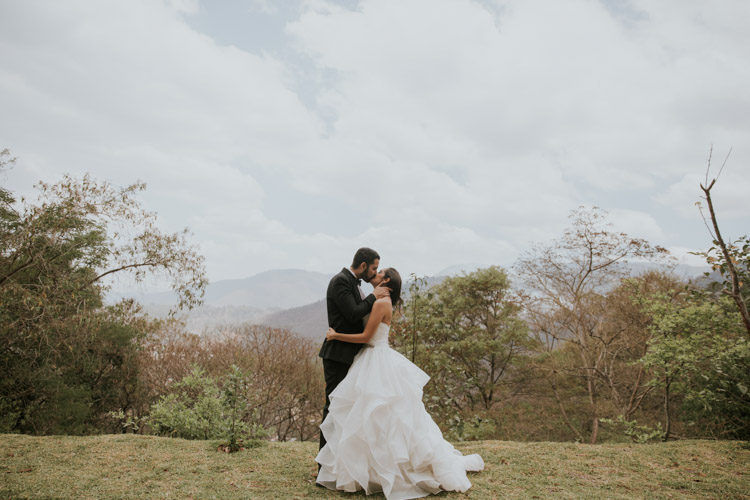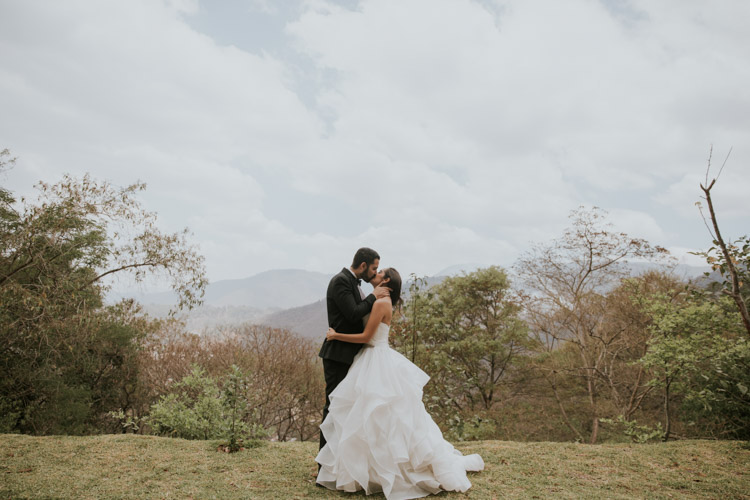 We loved how it all came together, the decoration, preparation, but above all that everybody enjoyed themselves and had a wonderful time celebrating this moment with us. The affection shown to us was overwhelming, by far the best day of our lives!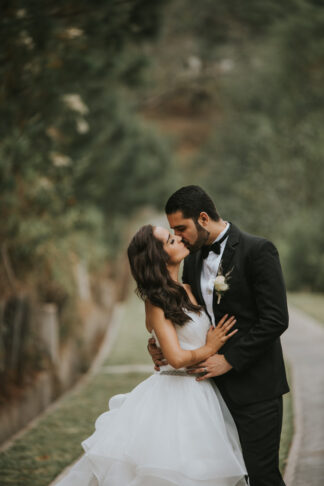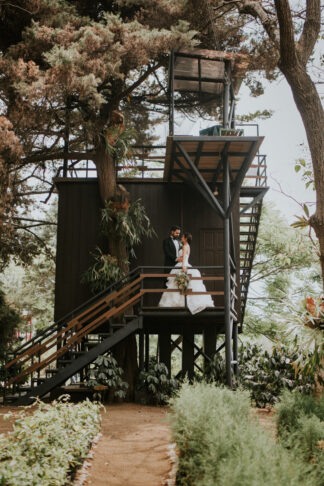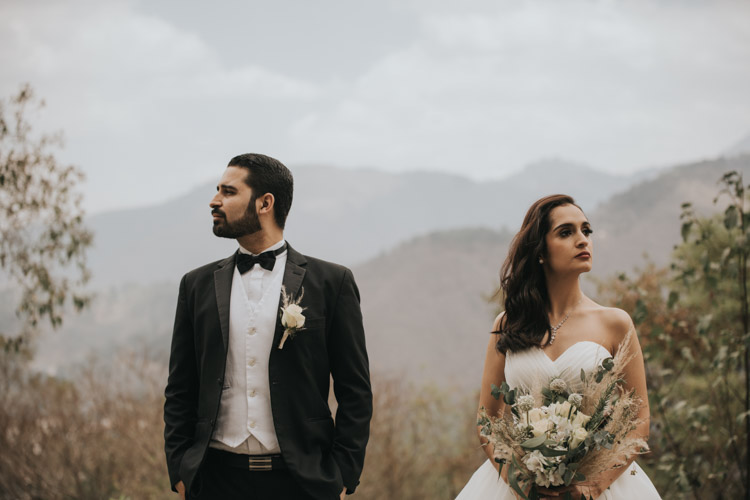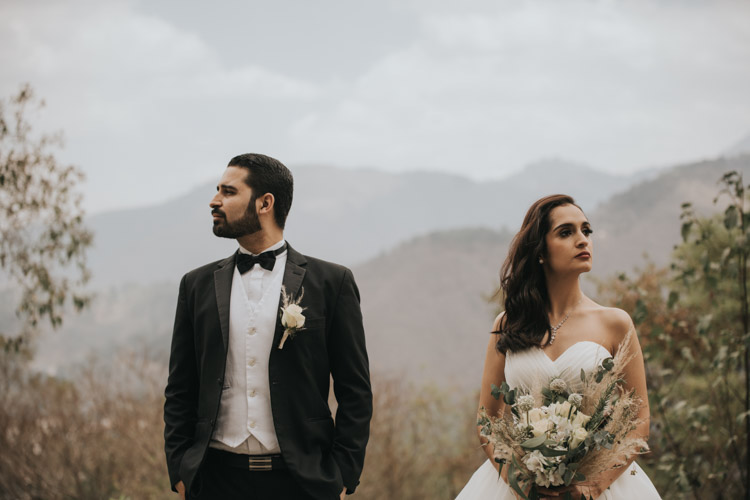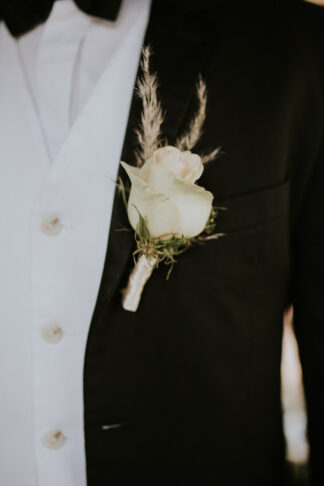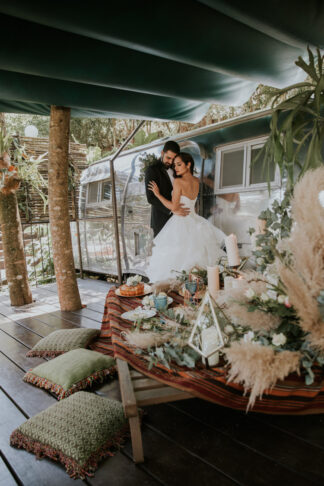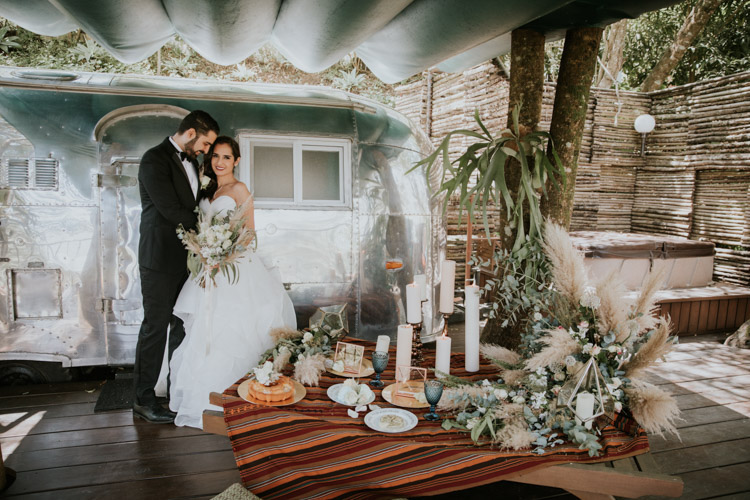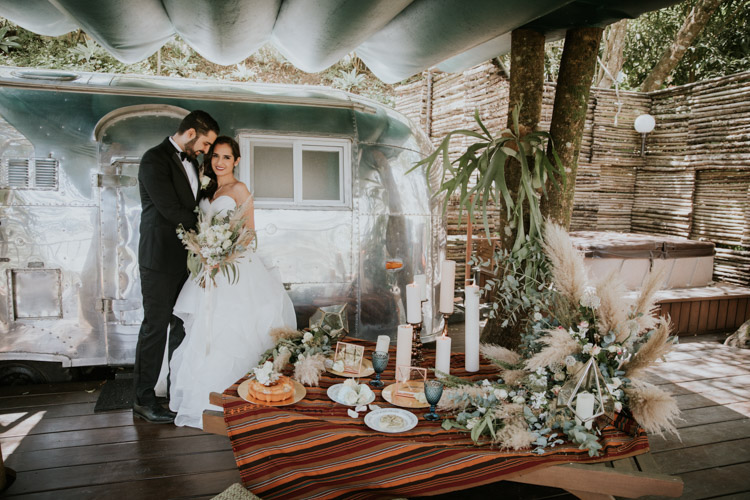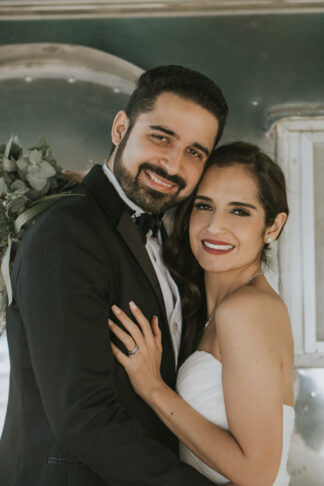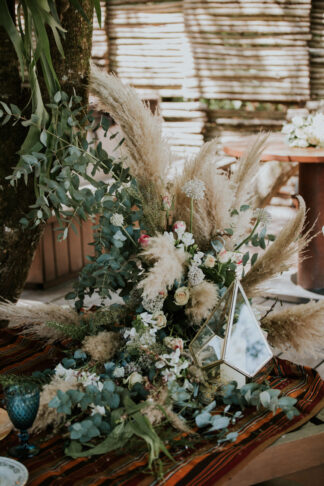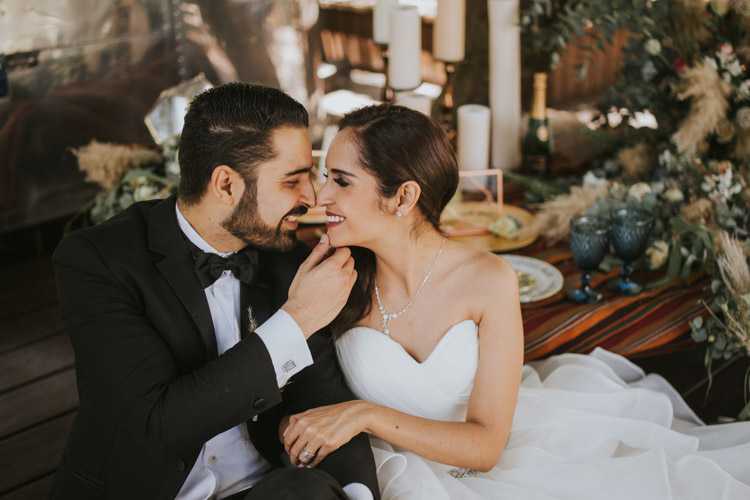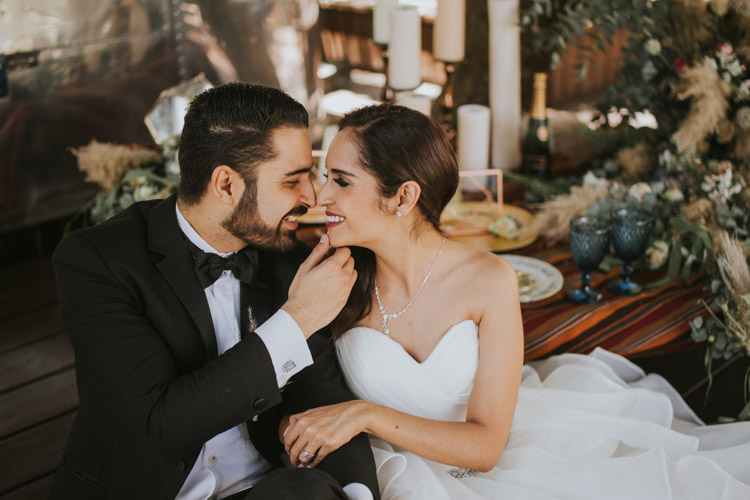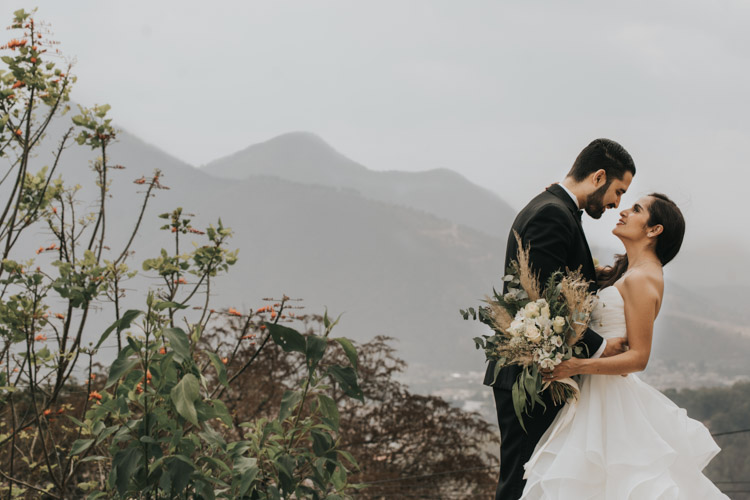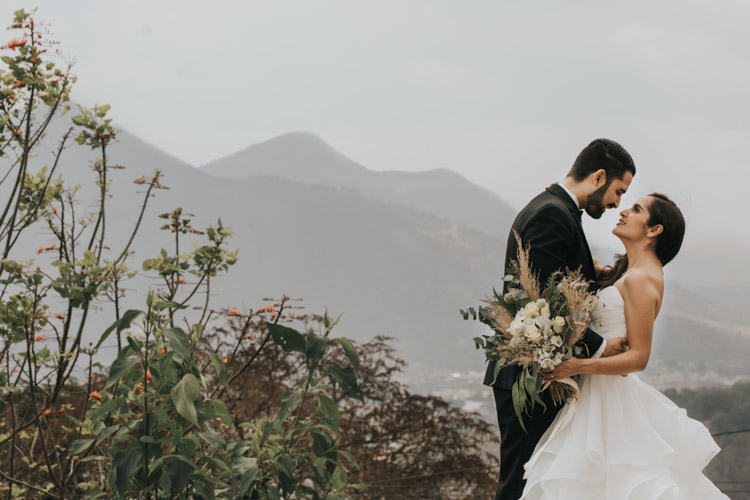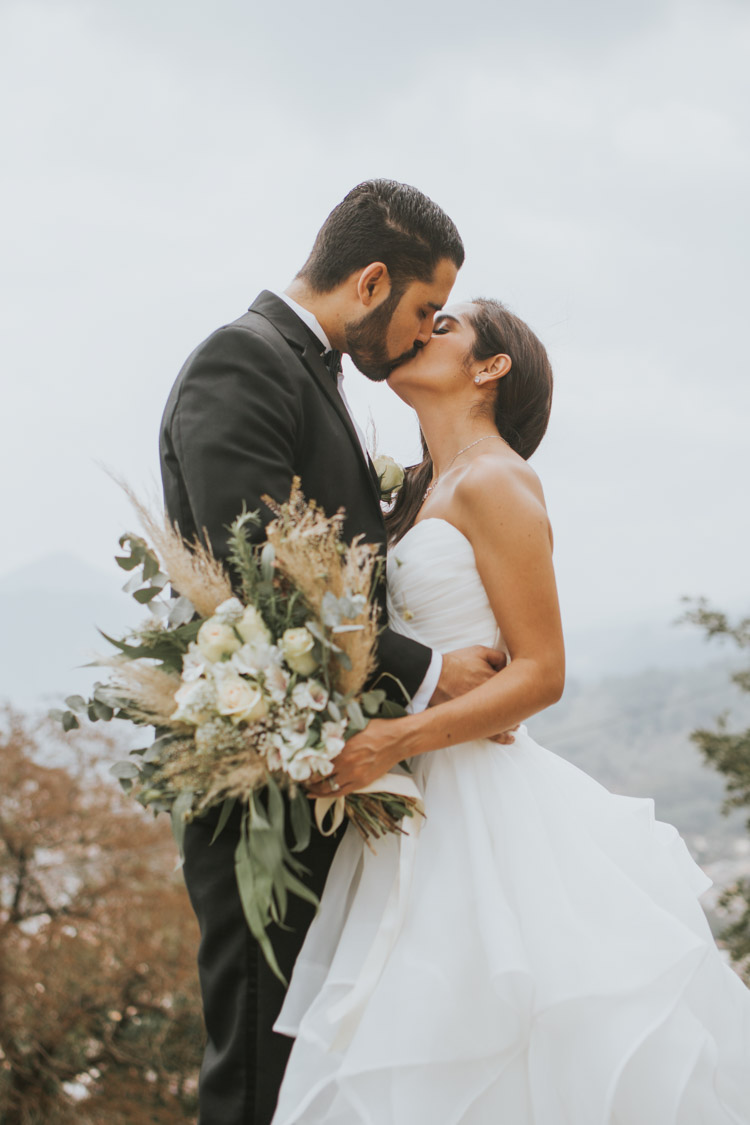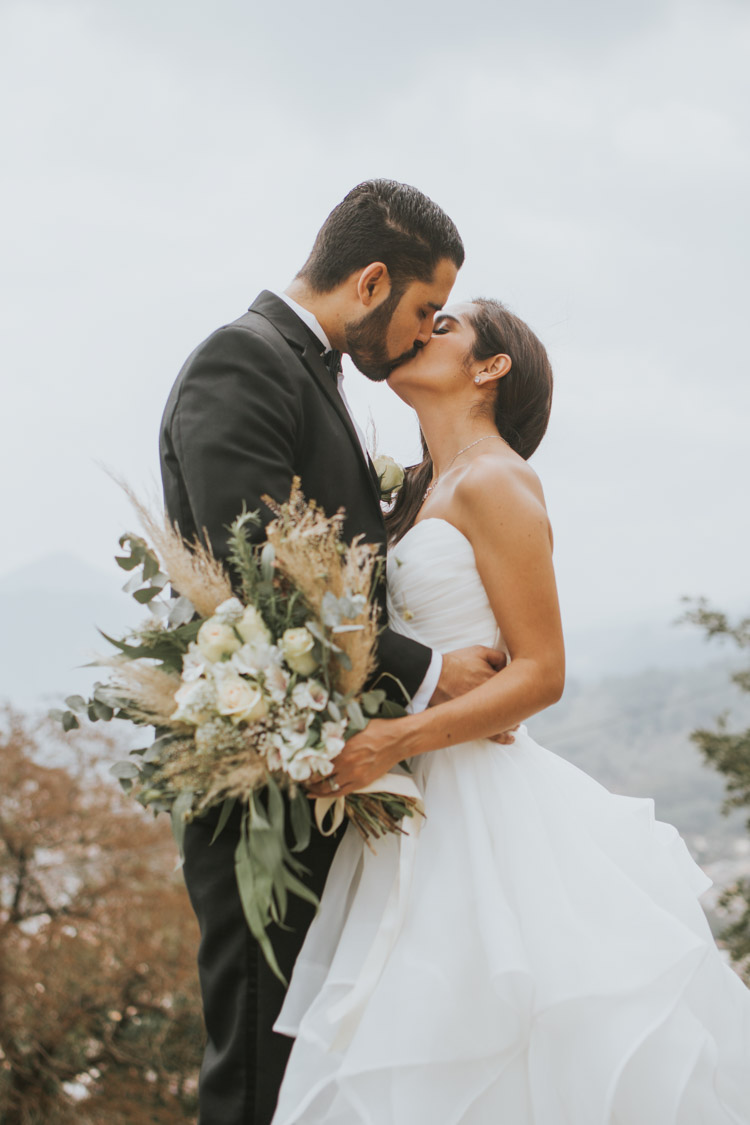 Wedding planning advice: 
Try to plan everything in advance so that you avoid getting stressed out as the wedding day is closer. Involve friends or family members that can help you the day of the wedding.
On the day of the wedding just clear your mind, don't worry about anything and just have fun with your loved ones.
NEXT: Check out this Intimate Airbus Wedding with Geode + Macrame Details