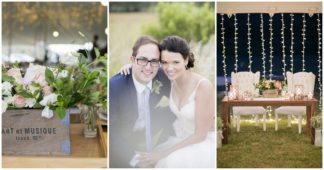 Andy and Belinda's Kloofzicht Lodge Wedding was a summer celebration full of rustic-chic loveliness in blush pink and dusty blue. The Gauteng-based, South African couple wanted a wedding with a touch of elegance and soft colours.
The reception was held in a whimsical stretch-tent brought in especially for the couple, who know the owners of the venue. It was transformed with intimate lighting, soft blooms and rustic decor, shares Belinda: "The reception tent became the prettiest, cosiest space filled with incredible flowers and decor, naked bulbs, a live band, burgers for dinner and one awesome party crowd! The atmosphere for the whole day was one of celebration!"
Belinda's mom, Yvette, and a good friend, Reta, helped her to bring her Pinterest board to life: "We made many items as DIY projects – popcorn boxes, donut stands, wishing wands, frames for menu and seating signage, bunting, sheperd hooks and console jars."
We love how everything came to life, beautifully photographed by Jack and Jane photography!
Kloofzicht Lodge Wedding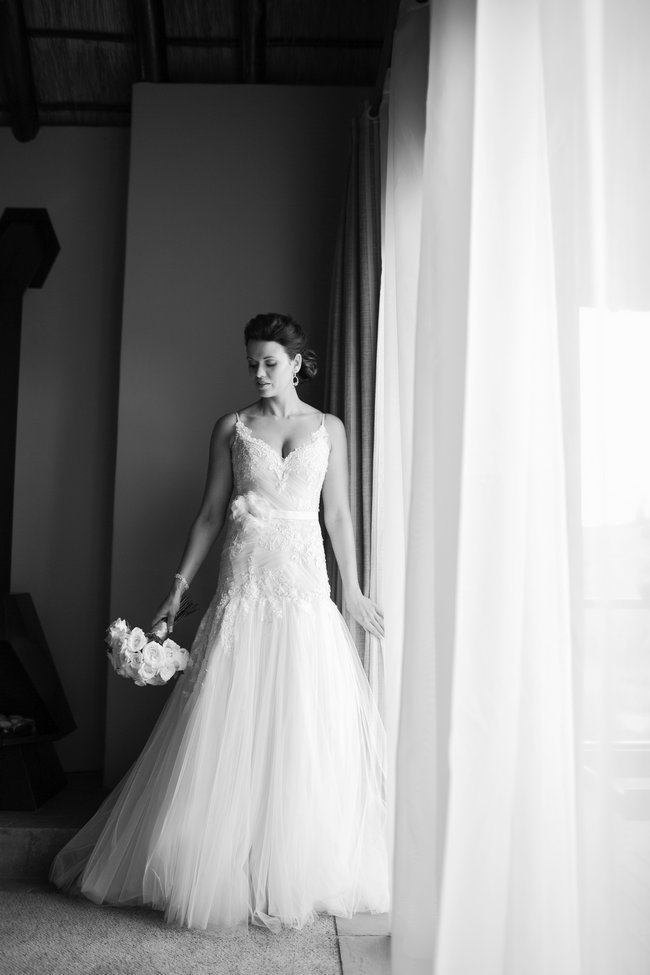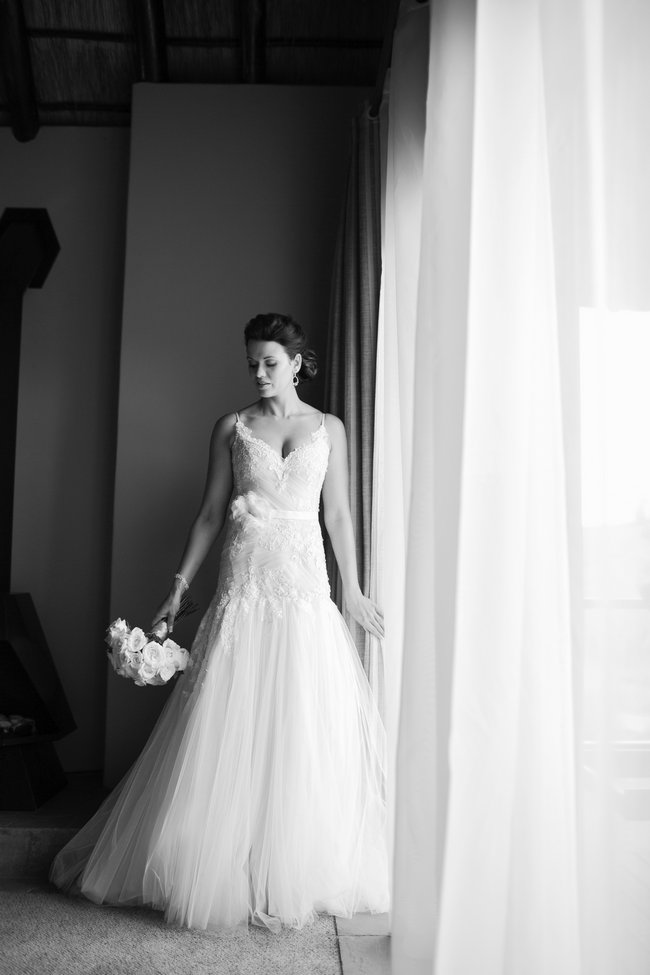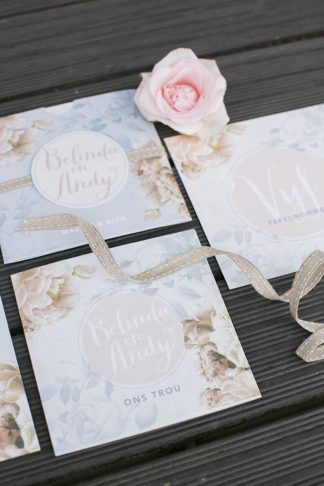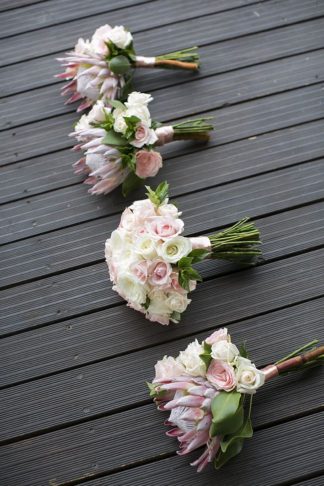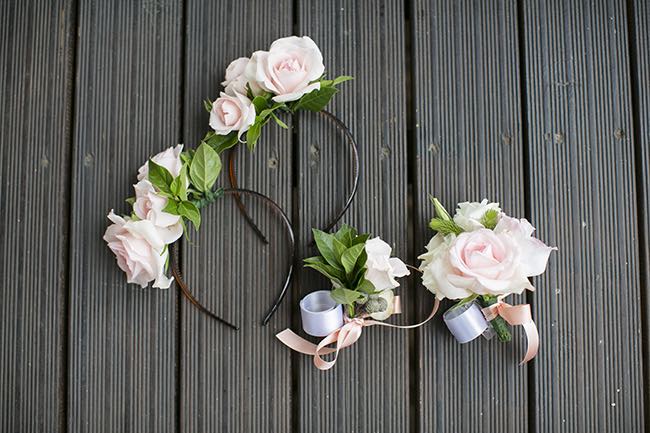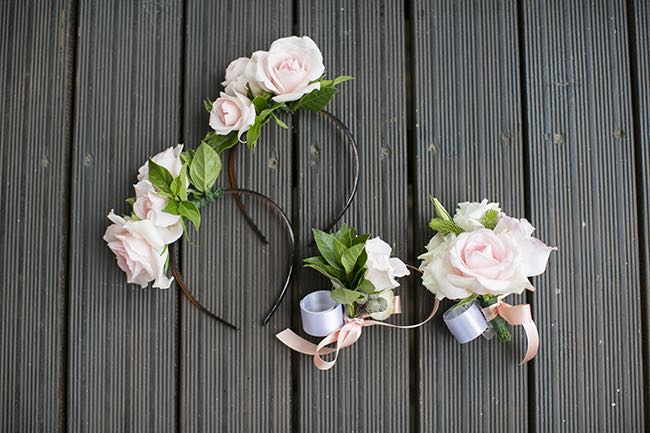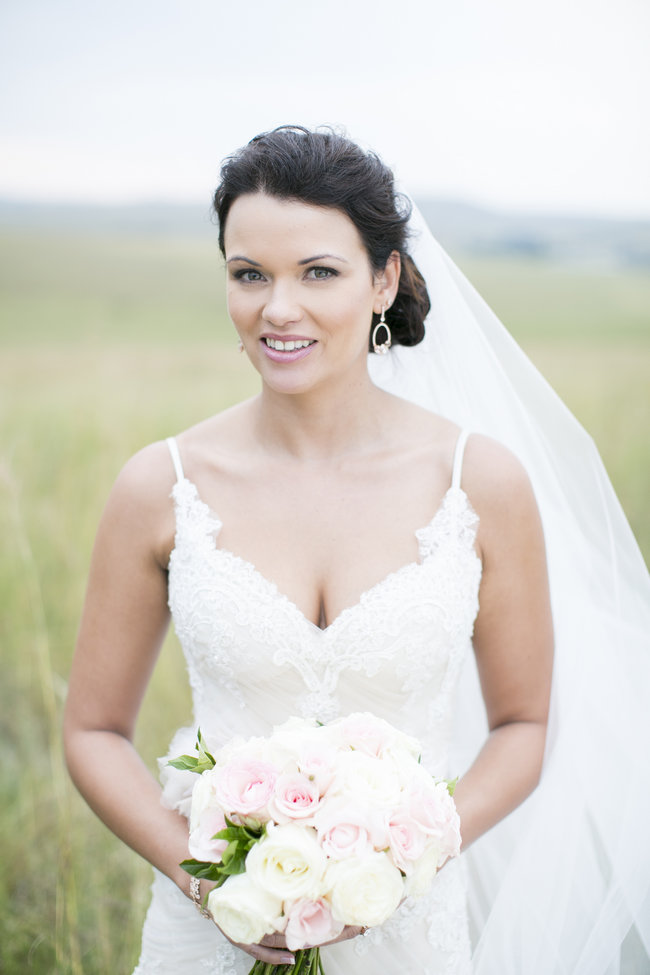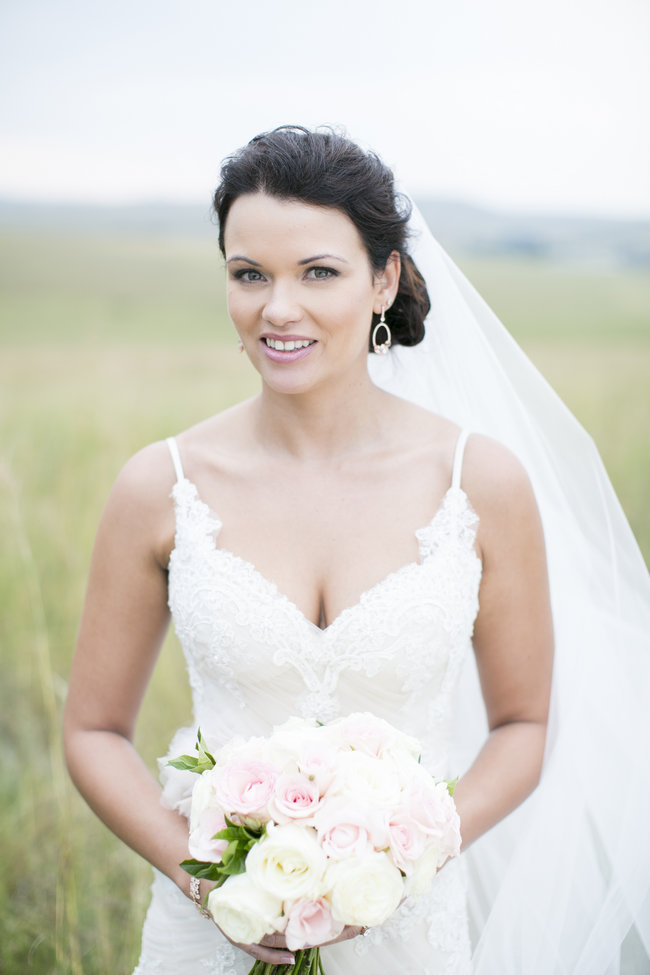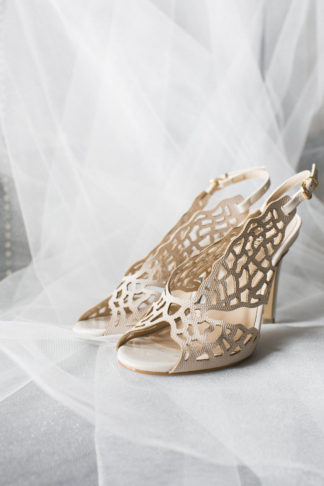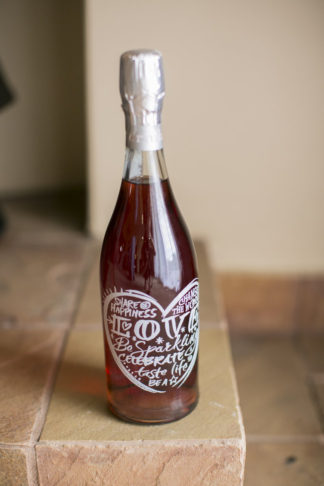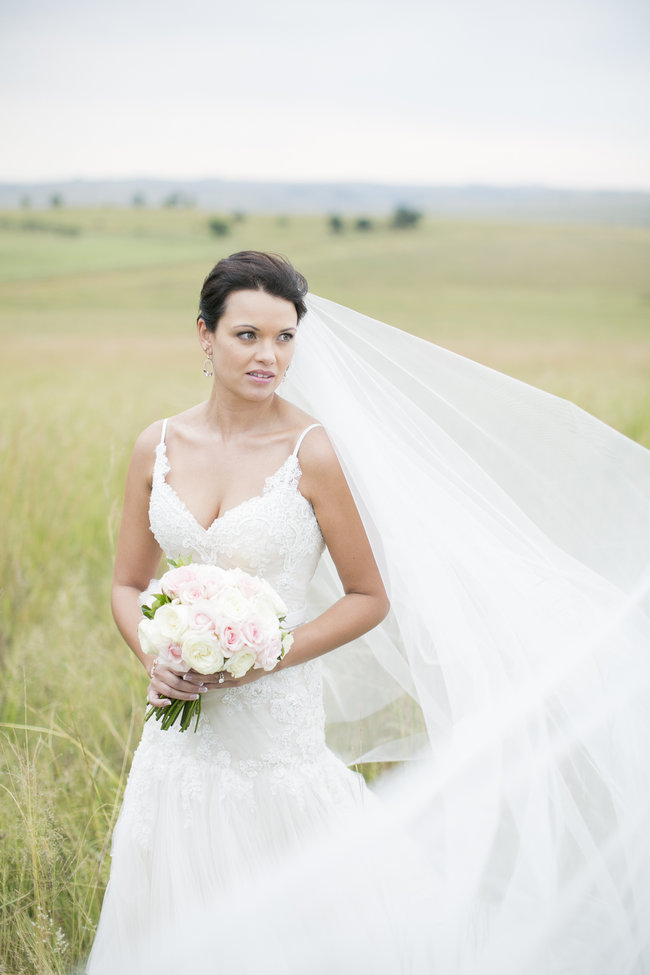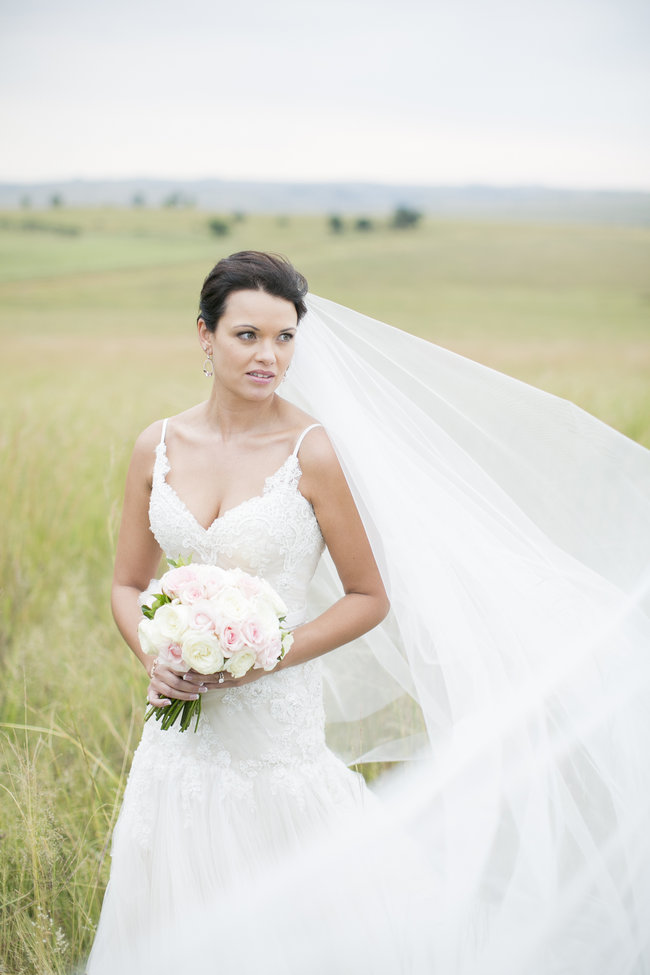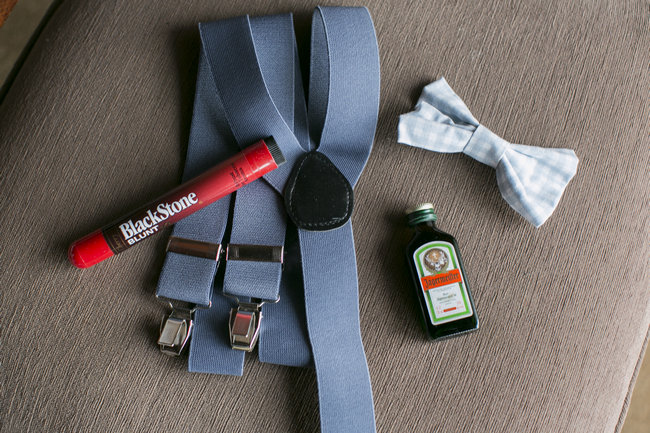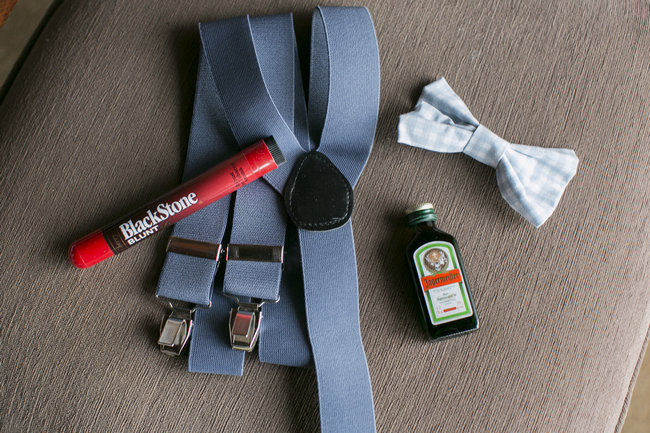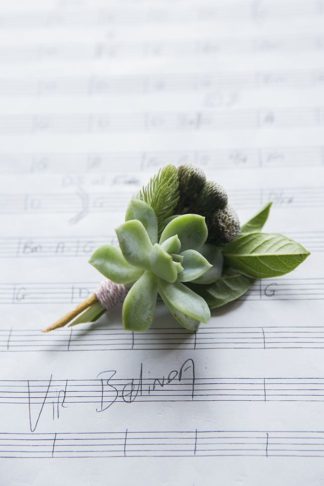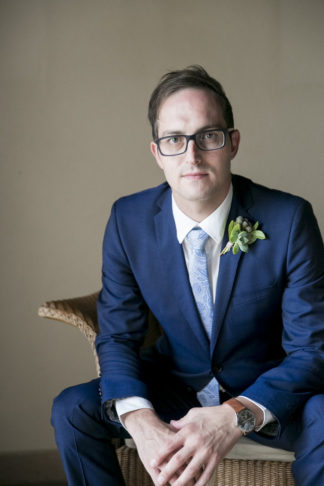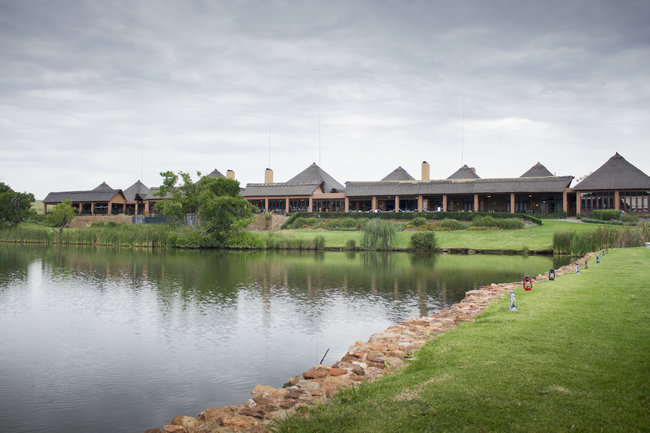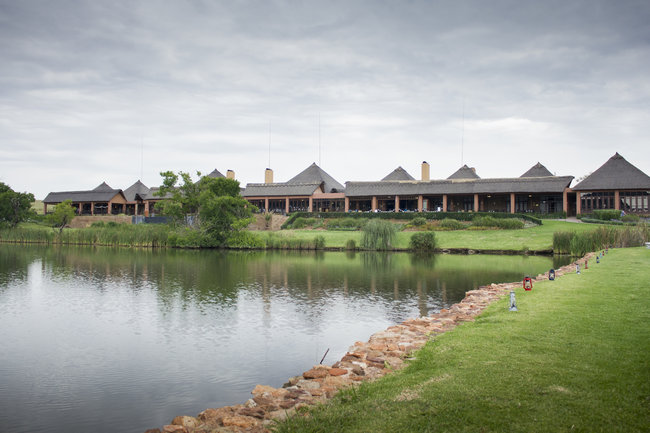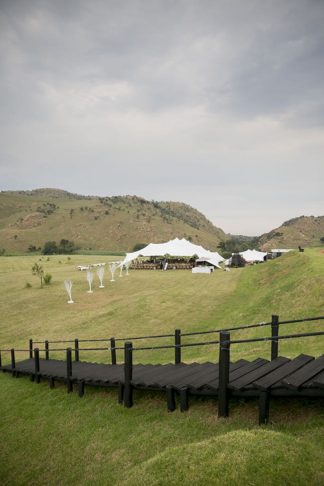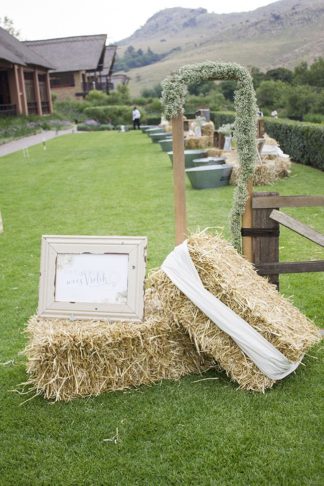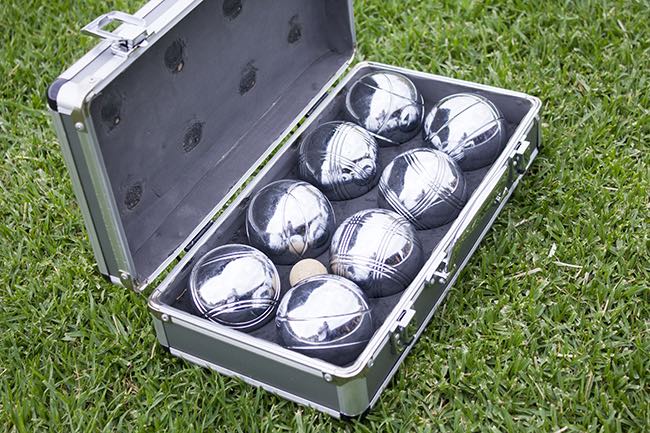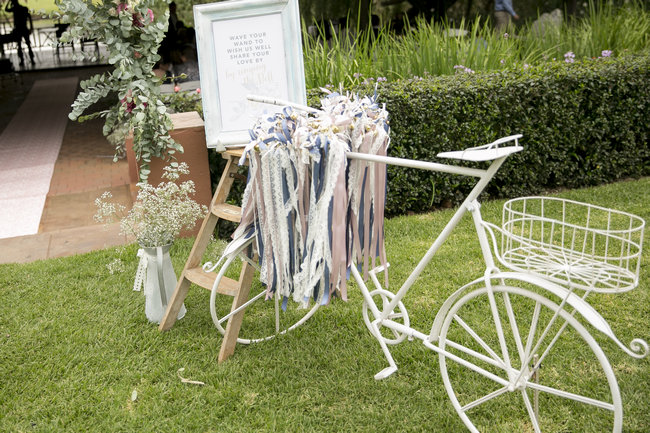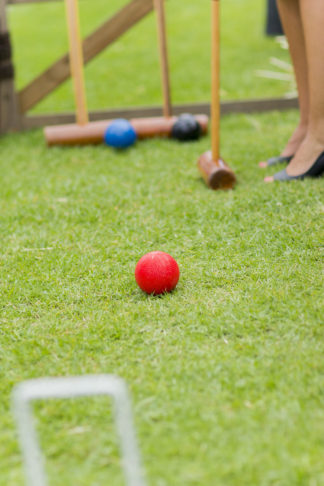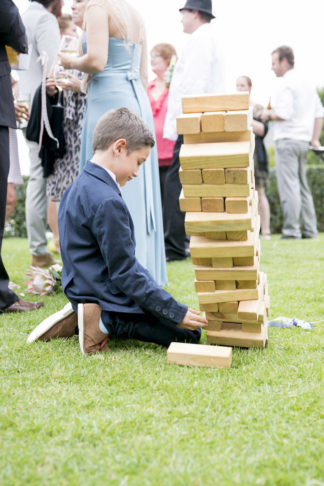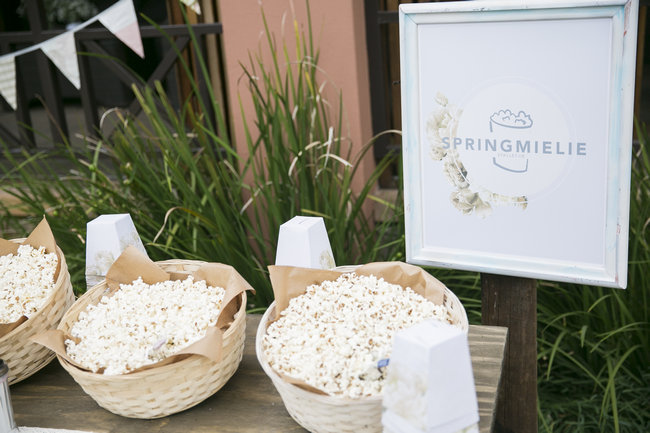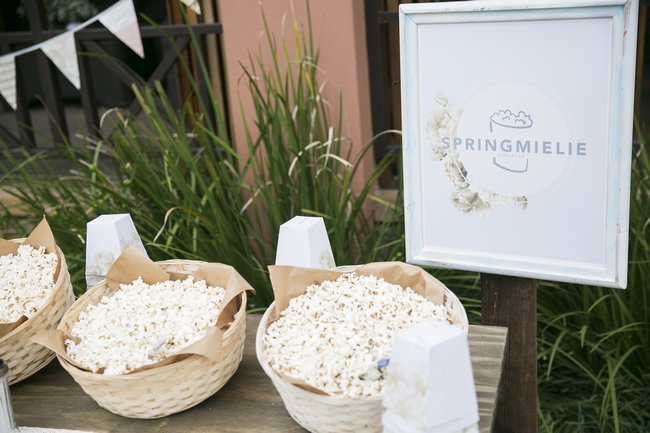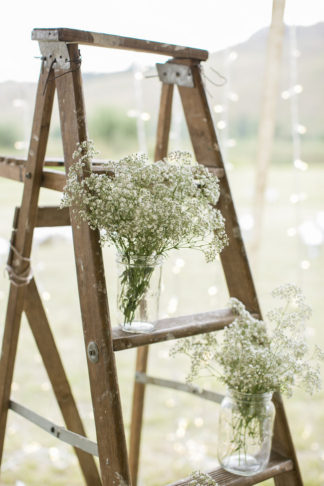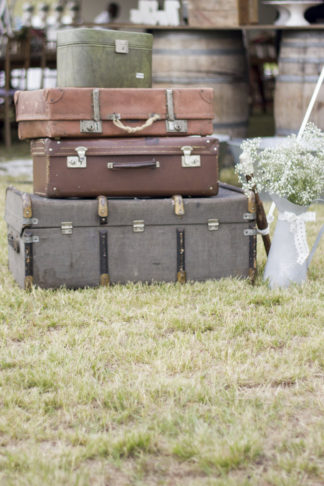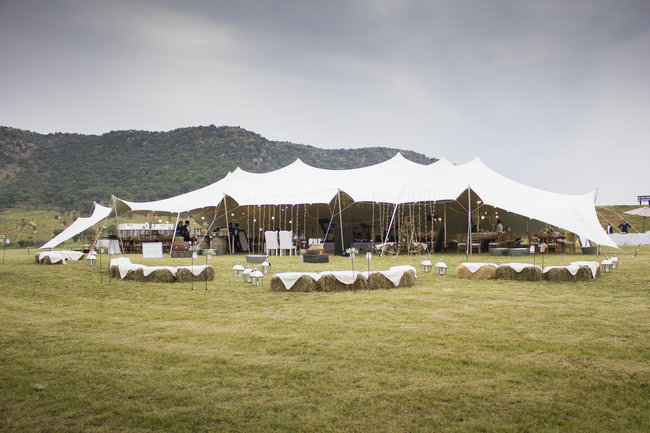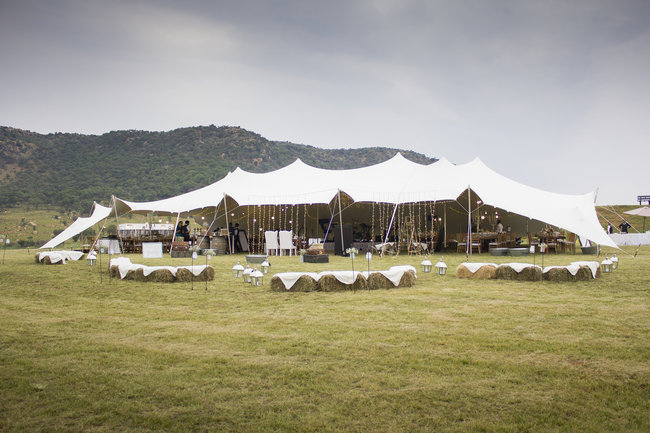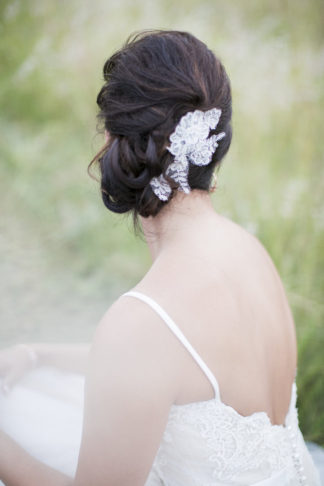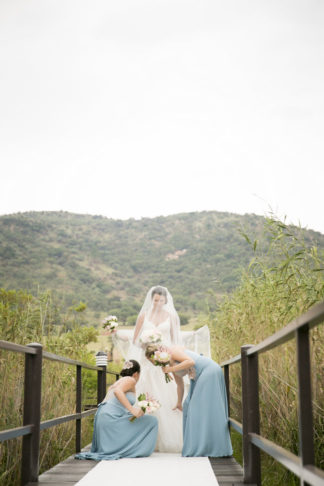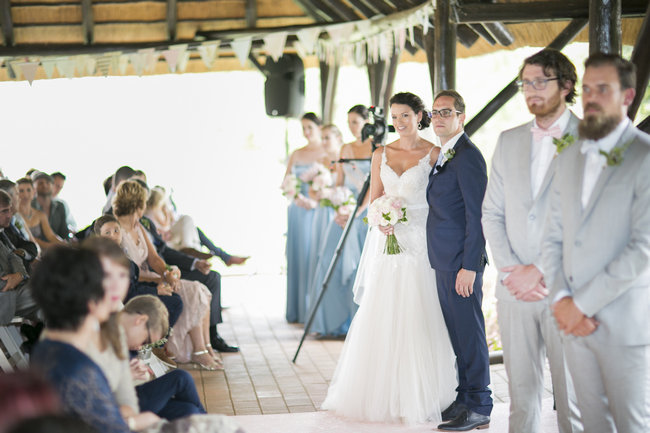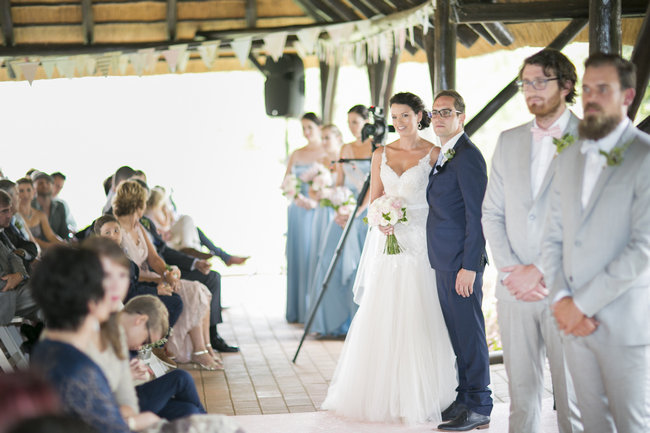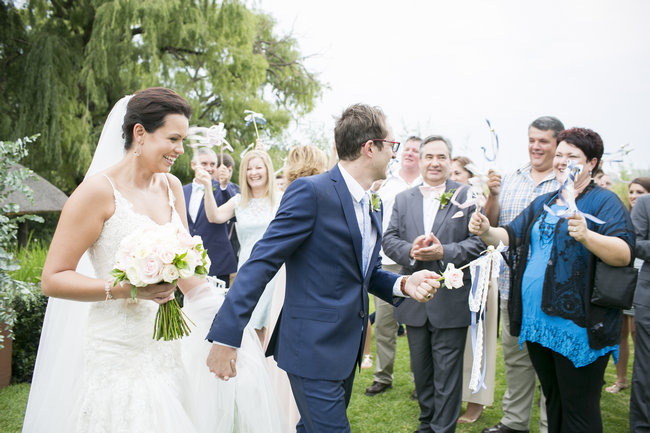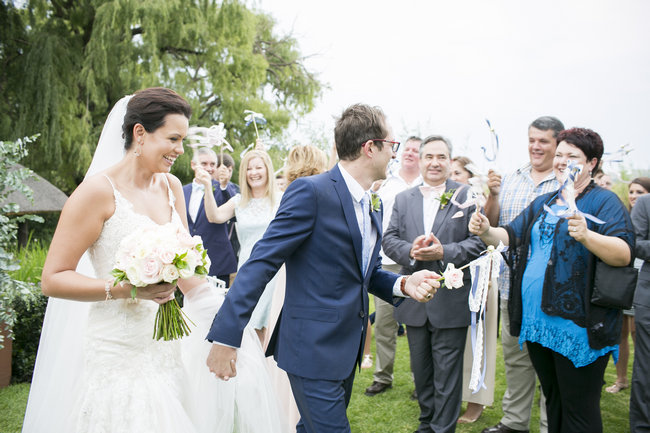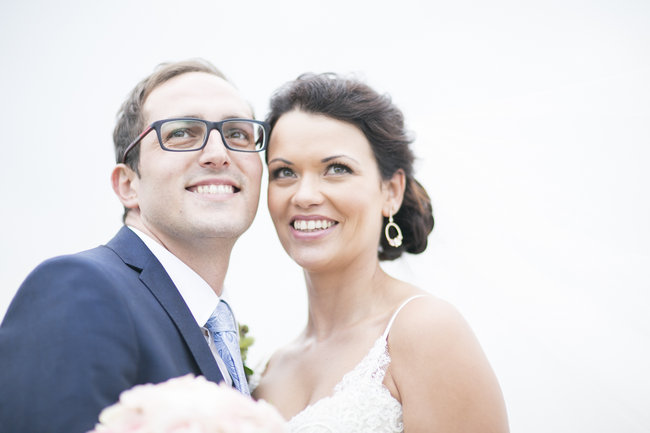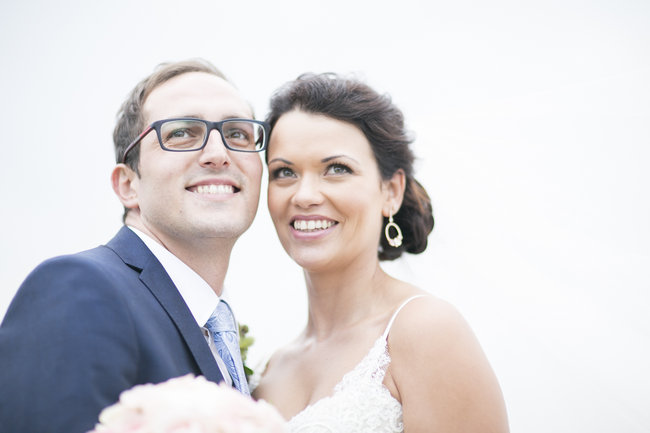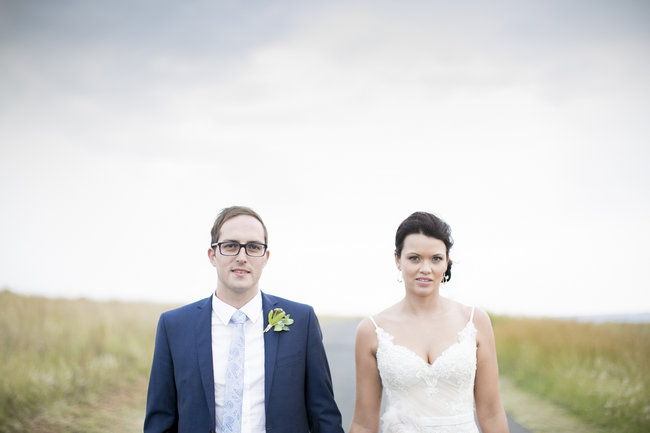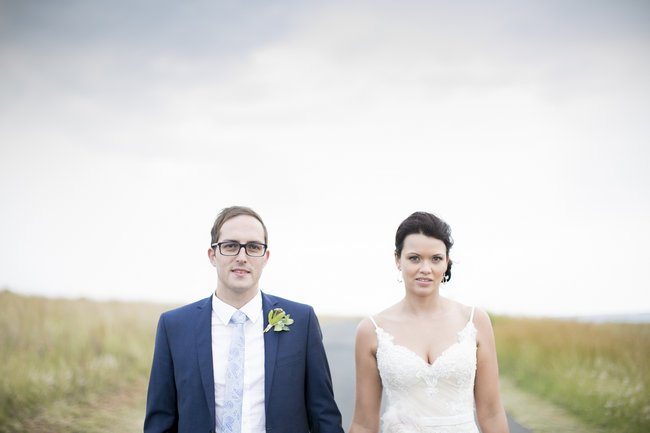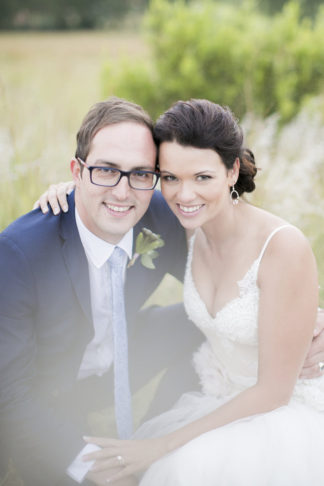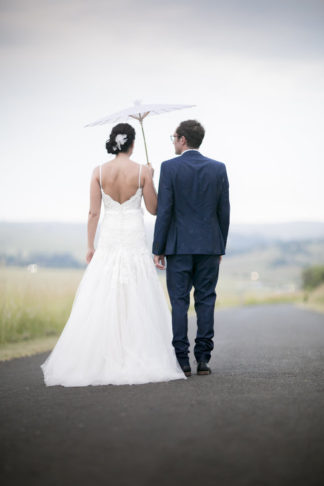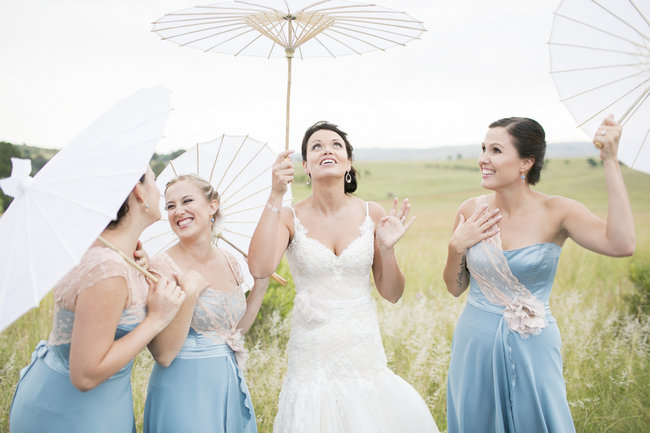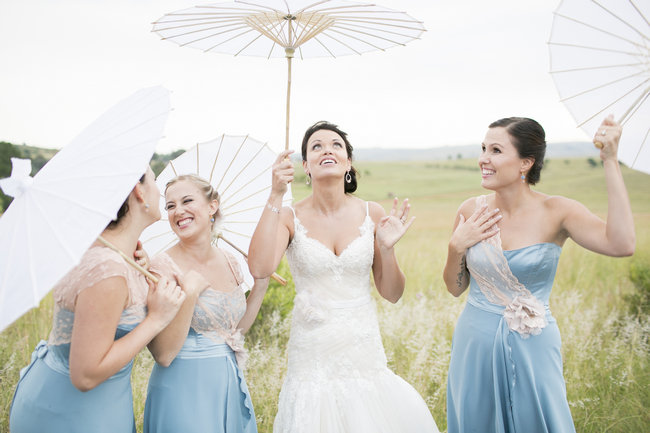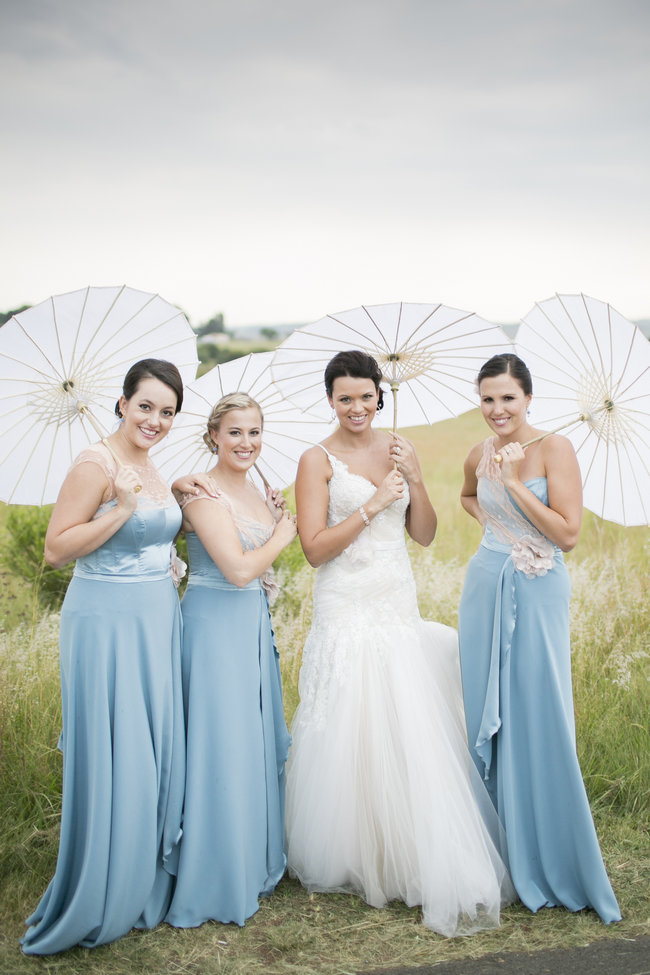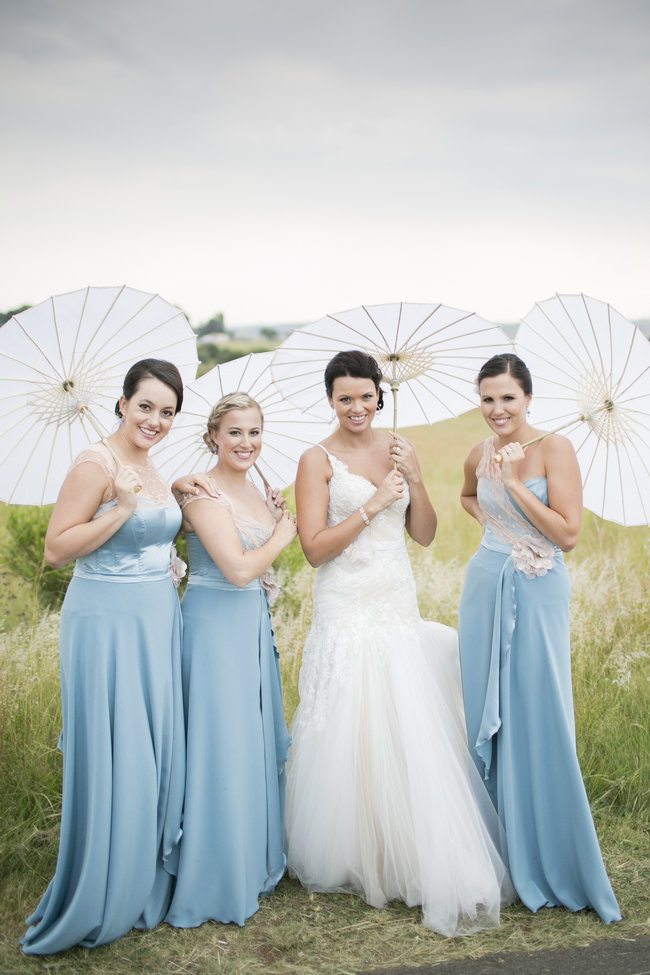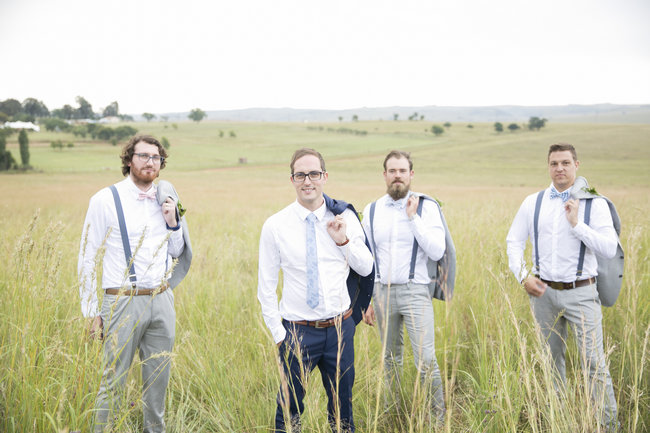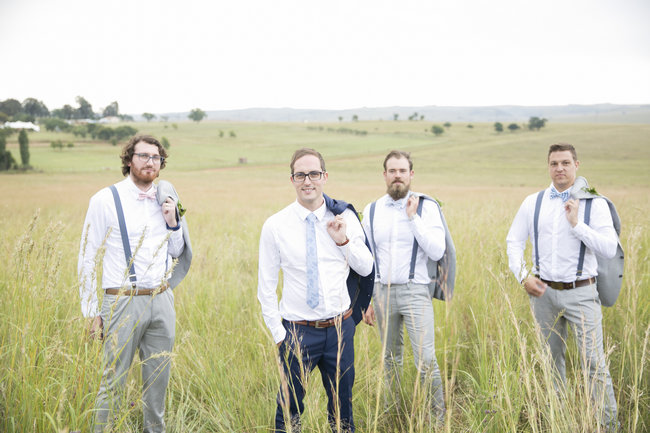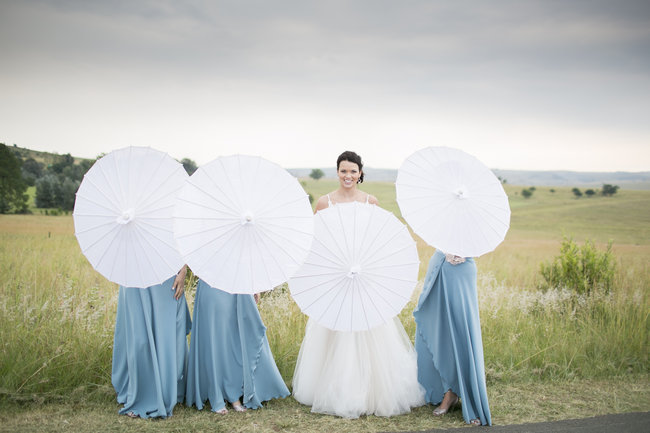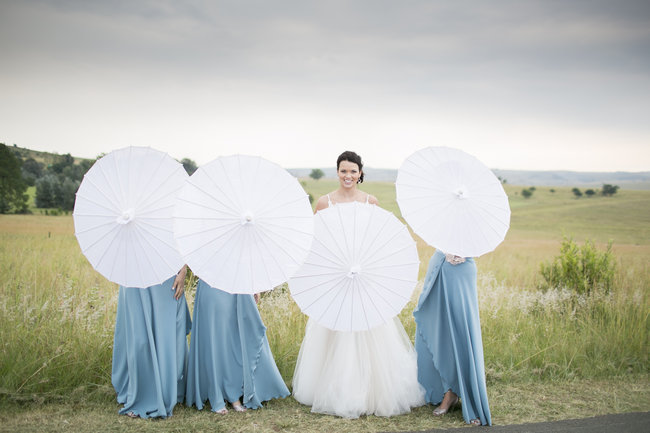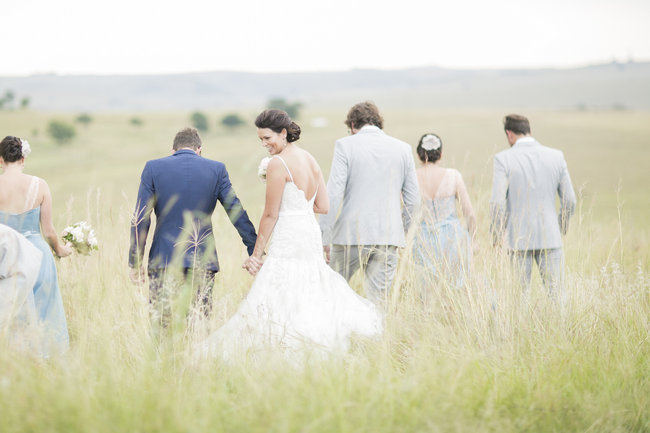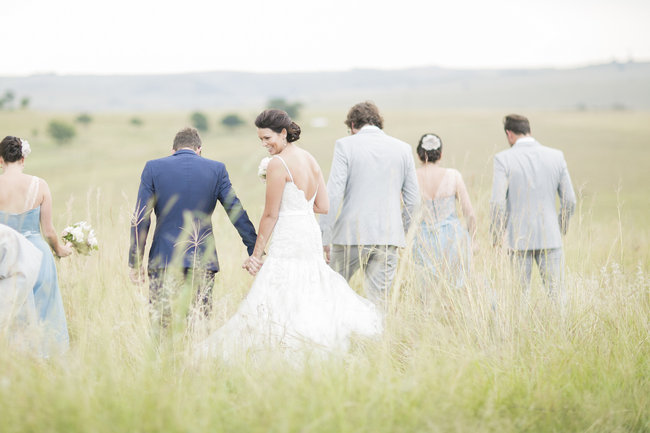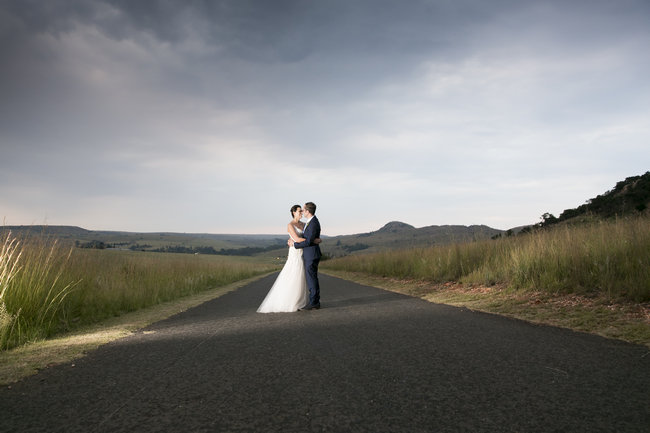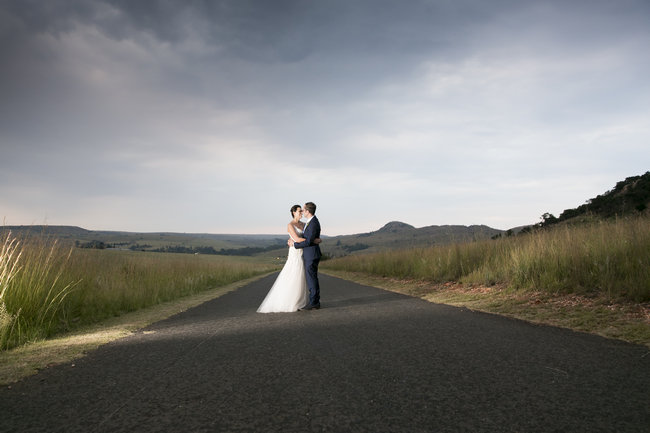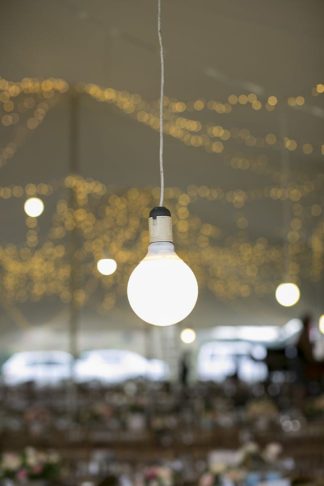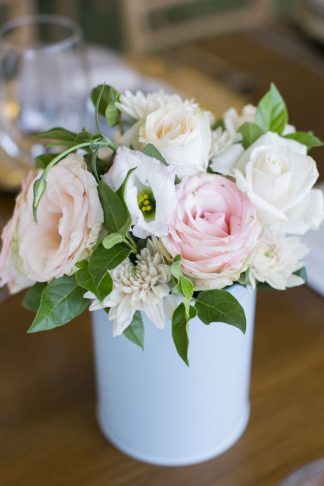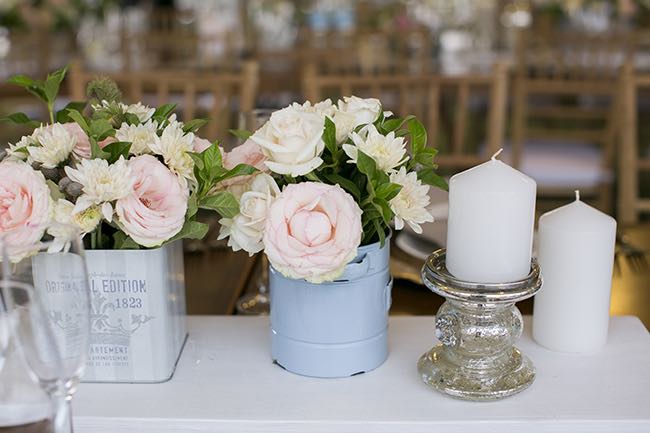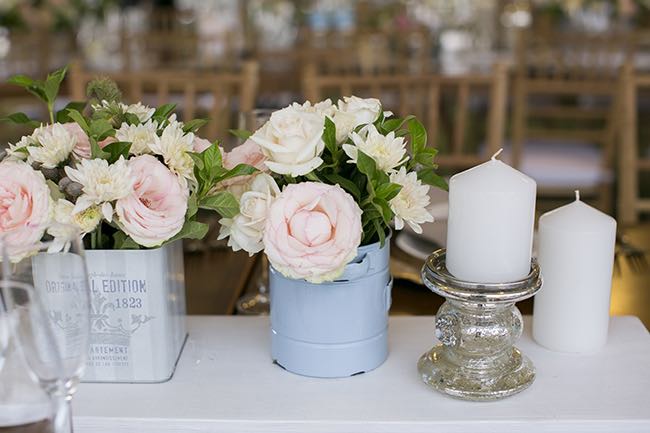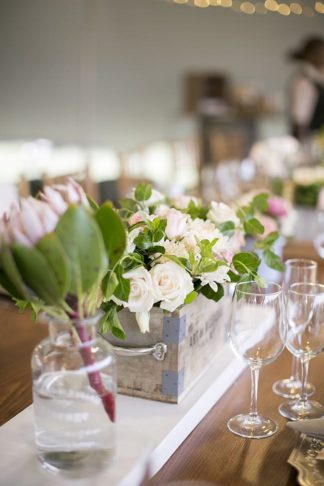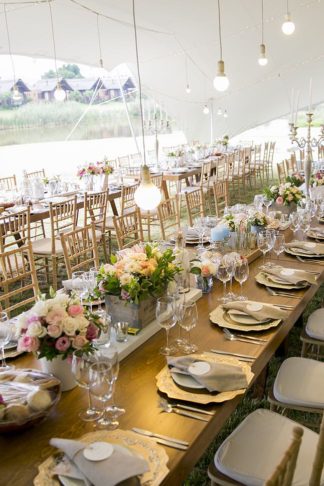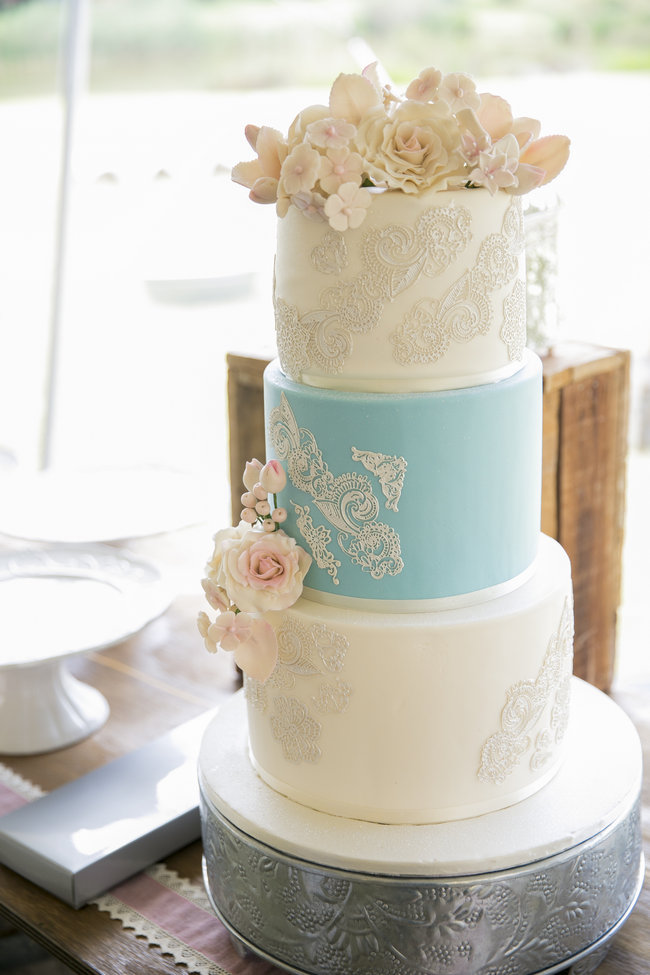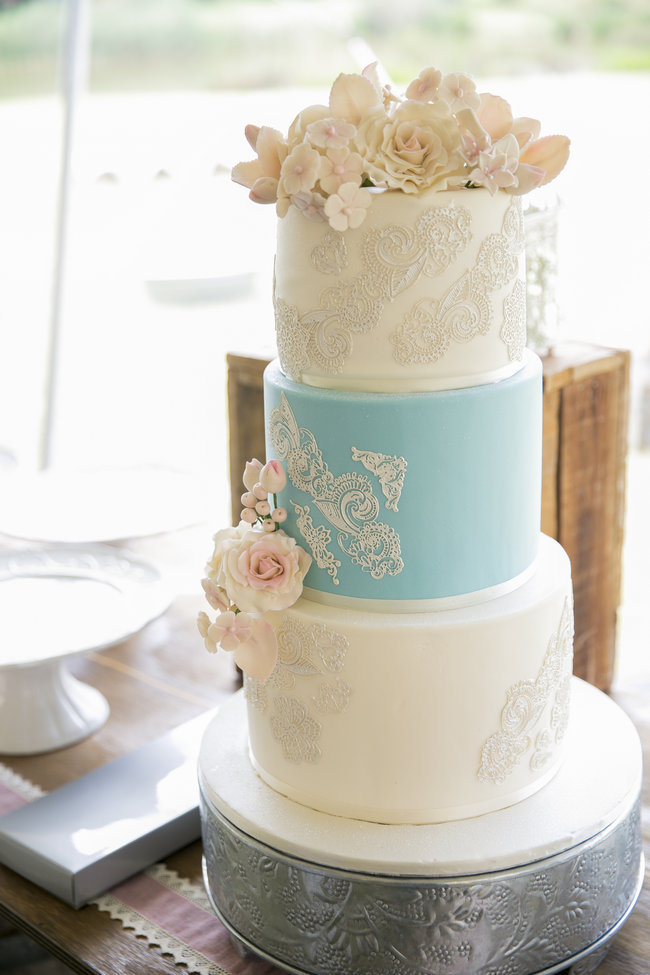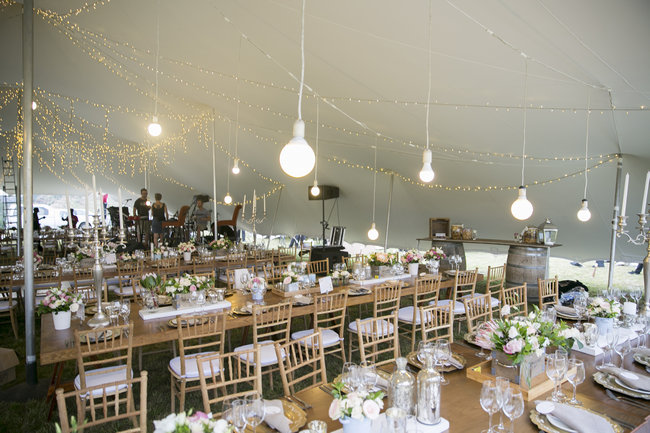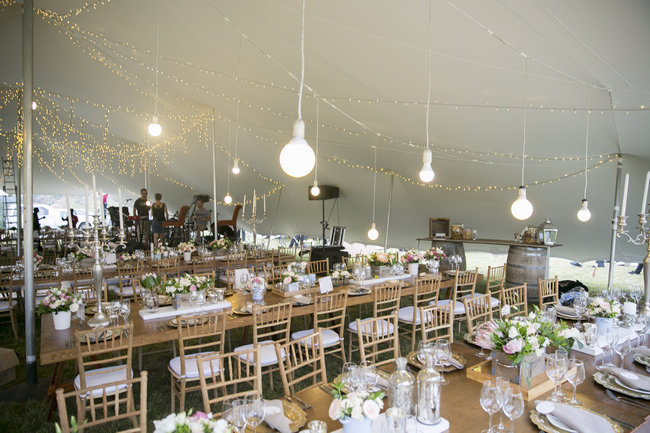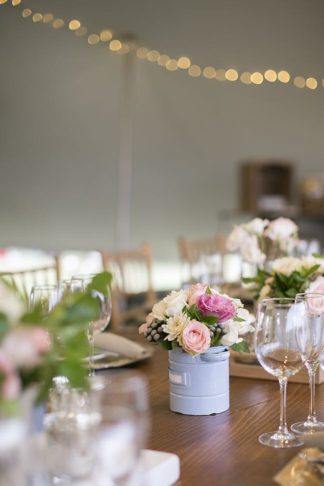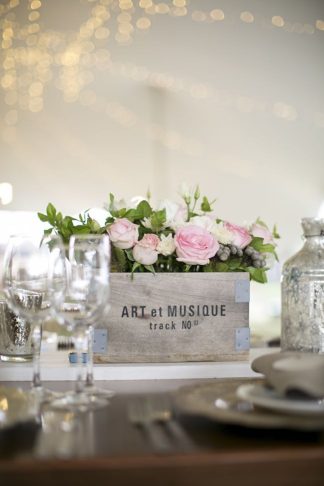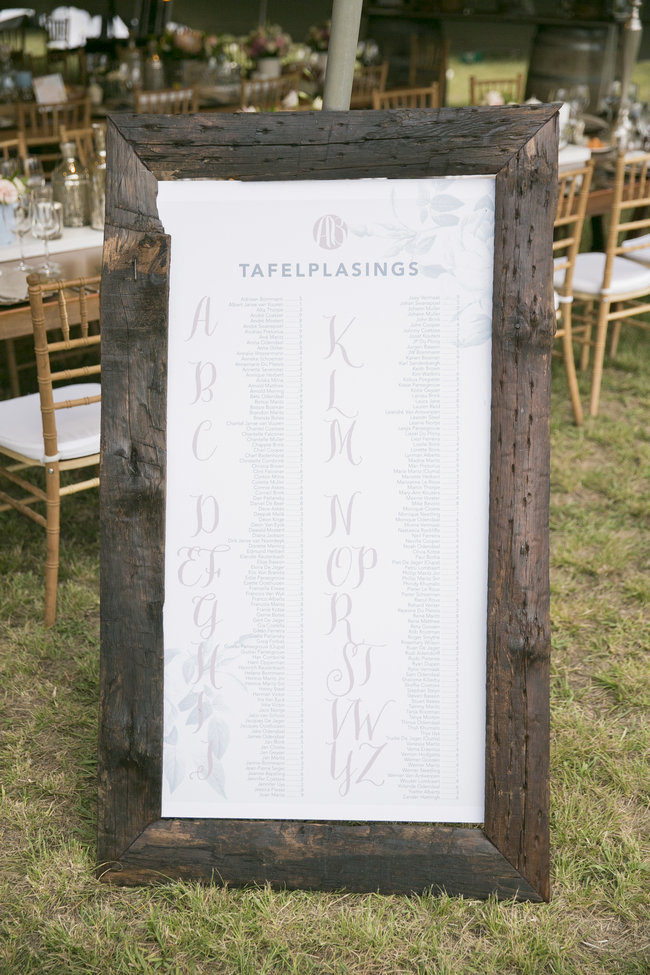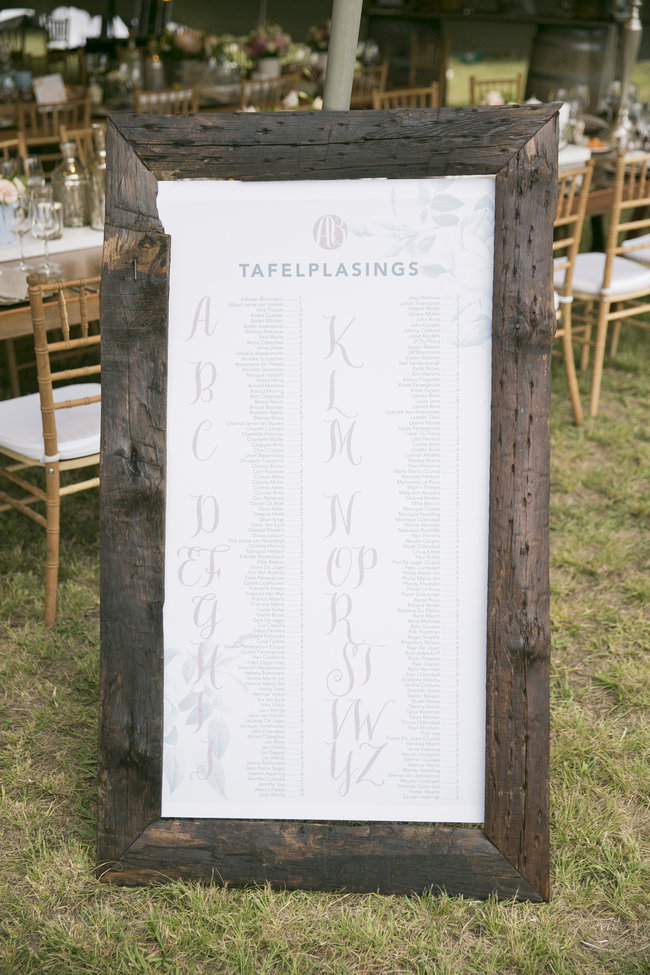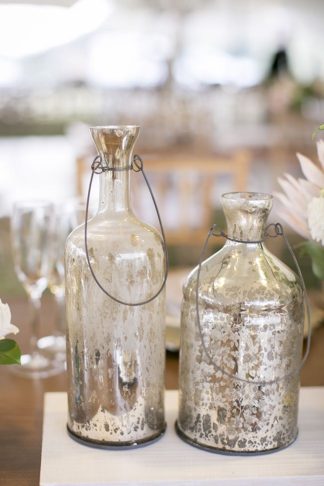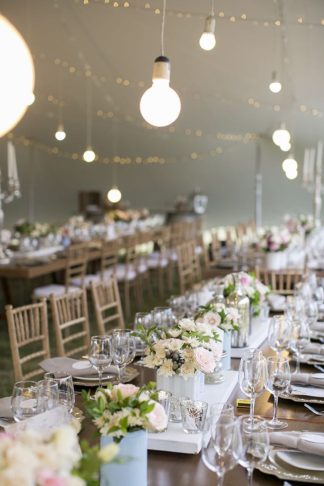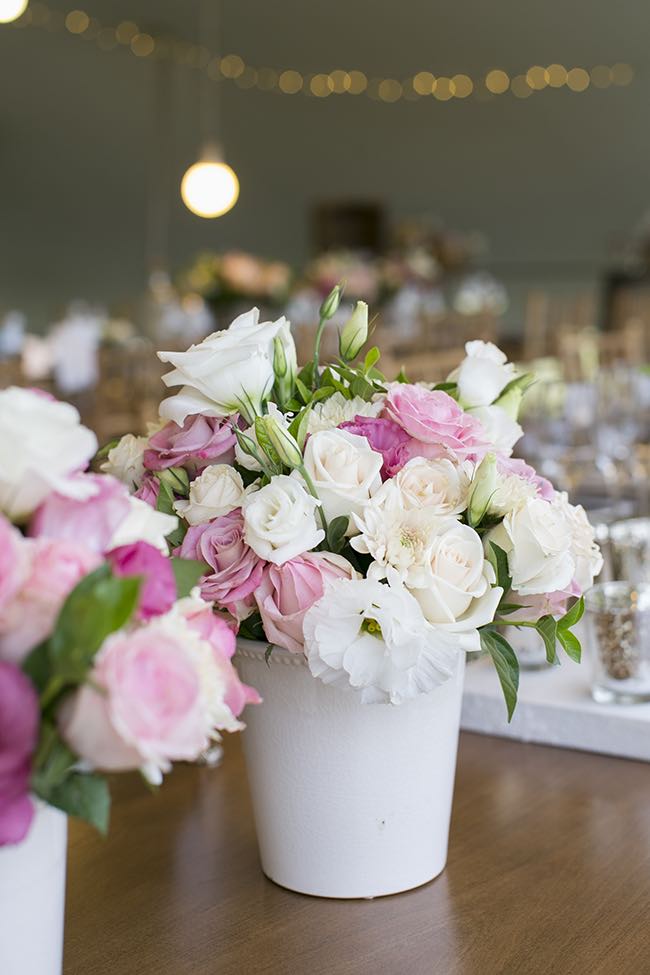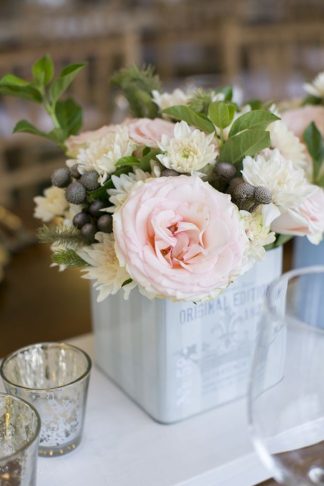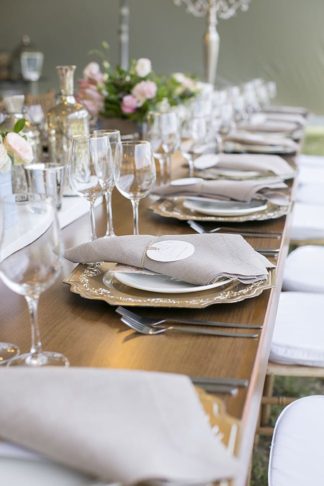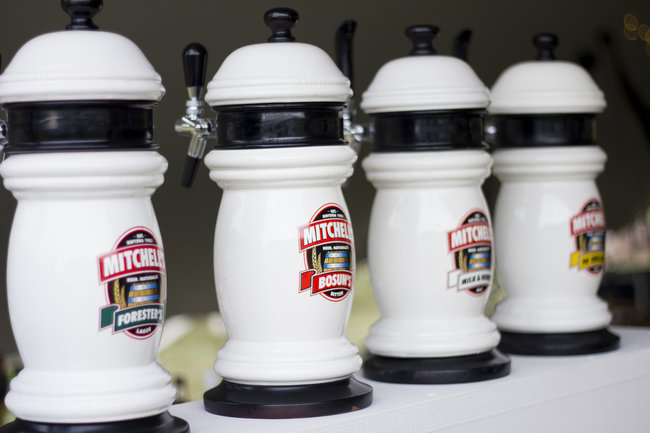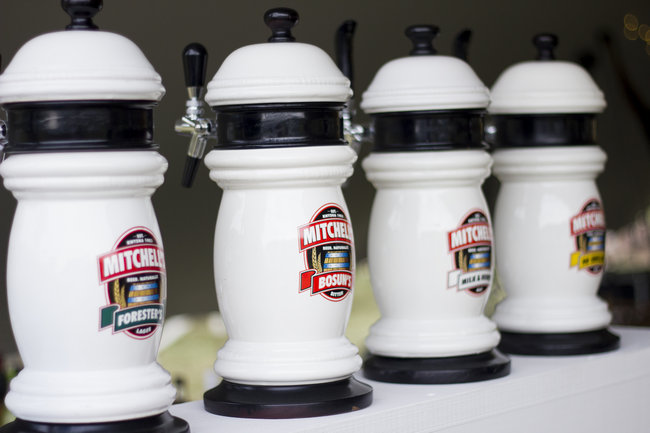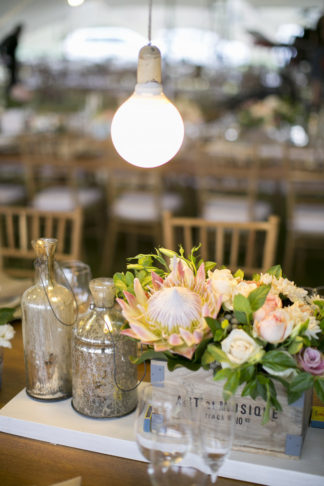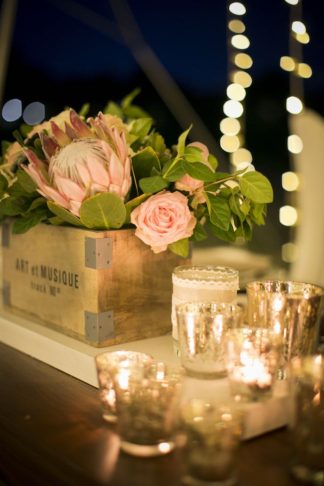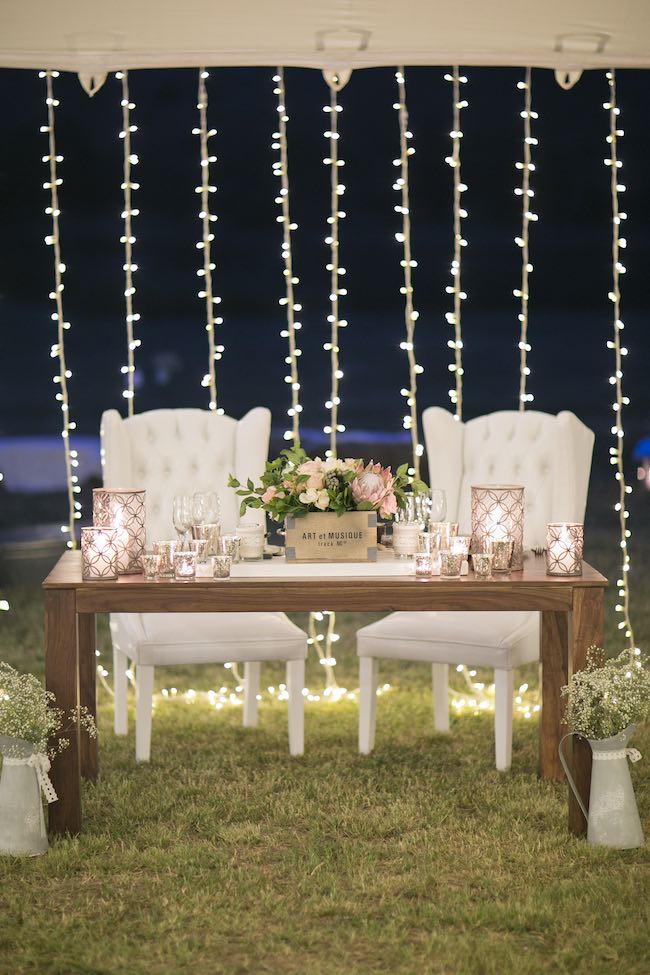 Kloofzicht Lodge Wedding
Love Story: Andy and I felt a spark in August 2013 at Park Acoustics in Pretoria where Andy, who is the drummer for, was scheduled to perform. After that day we went on a first date and as they say, the rest is history. We were just meant to be. 15 March 2014 on an ordinary Saturday, Andy had a show in the Midlands Meander at Caversham Mill and went with for the weekend. Expecting only a gig, I did not even consider that Andy would propose. The place was beautiful and after their show, we had a few drinks and just enjoyed the surroundings. Andy asked me to go to the cottage with him to go get a jacket. When we got to the cottage, Andy went down on his knee and asked if I would spend the rest of my life with him. I was overwhelmed, this was so unexpected, and actually thought that he was joking with me. Andy responded that does it look like he was joking, still on his knees… and I replied yes, a lot of tears and emotions and thereafter we went for dinner and celebrated the night and that we were engaged.
Wedding Dress & Attire: My dress was made by Vesselina Petcheva. I wanted a dress with shades of pink, lots of lace and tule and most importantly one that could swish. I felt like a true princess in the dress! My make up was done by Kim Winterscale. I wanted a very natural look, so we used soft colours and just enhancing my natural features. My hair was done by Daniel from Dis se Moet hair salon. I wanted an upstyle for the beginning of the evening and later to be taken down. My look was elegant and soft.  I wanted soft flowers for my bouquet – so it was a mix of roses. The bridesmaids had roses and a protea.
Bridal Party Styling: The bridesmaid dresses were also made by Vesselina. Every bridesmaid could decide on her own style for the top with the blush lace. Their bouquets were roses and a protea. The groomsmen all had grey suits, fun socks and suspenders.
Groom's Attire: Andy wore a dark blue Ben Sherman suit, fun socks, navy shoes and a white G-Star shirt.
Wedding Ceremony: I walked down the aisle on My Heart is open – Keith Urband. The lapa chapel was decorated with vintage looking bunting, white chairs, large silver buckets with flowers and a rose design pink runner. One of my special friends did a blessing for us and we also had a special song performed for us during the ceremony.
Wedding Book and Seating Chart: We had a polaroid camera for people to take photos and then stick into the guest book with a message. The seating chart and menu was printed on big posters and inserted into bug wooden frames that were standing just outside the tent.
Wedding Planning Advice: 
Leading up to the wedding, one is stressed out because you want everything to be perfect. Take some time for yourself. Make your lists of everything that needs to be done and delegate.
Do not let other people and their actions upset you because this day is about you and your husband and no-one else.
Most importantly, get enough sleep the week before so you look and feel your best self.
Best way to keep track of costs, is to keep a spreadsheet of every item. This helps to identify where you are spending unnecessary money.
Wedding Vendors: