Swoon over Jannie Baltzer's Bridal Headpiece Collection ♥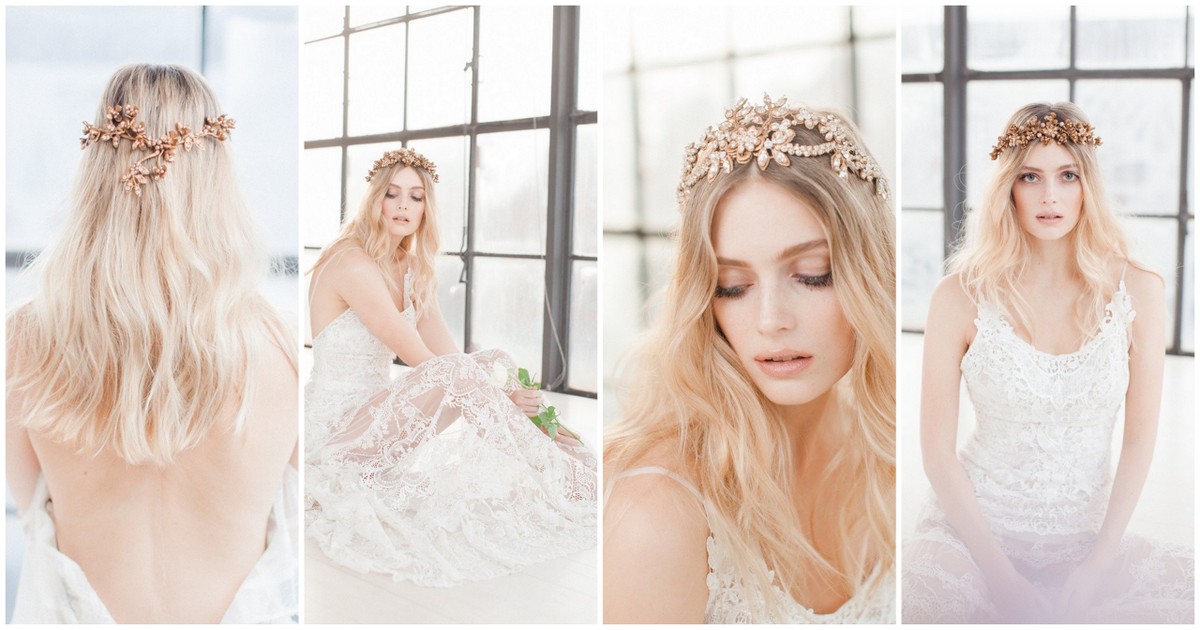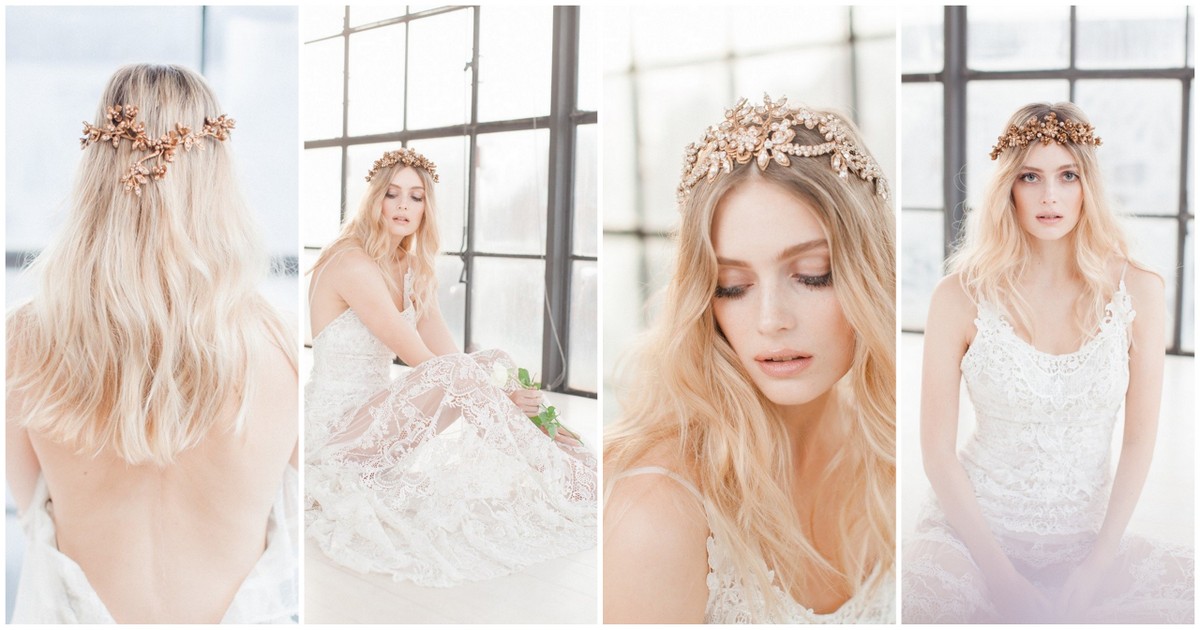 Oh what a beautiful day it is today, to begin it by sharing the latest bridal headpiece collection from none other than Jannie Baltzer. Named 'Wild Nature', the ethereal 2016 wedding accessory collection is filled with one of kind pieces that make it easy to understand why Jannie Baltzer's work is regularly featured in the likes of Elle, Harpers Bazaar and Vogue magazine.
Often inspired by the details of yesteryear such as French Bohemianism, the Art Deco movement and the glamour of 1920´s Hollywood, Jannie Baltzers designs are filled with romance and timeless charm. Jannie works exclusively with handmade flowers, resulting in spectacularly crafted pieces that unique in their artisanal beauty.
The almost sculptural headpieces, which are the perfect way to finish a romantic wedding hairstyle, are hand-made by Jannie Baltzer at her studio in Copenhagen. She uses a wonderful combination of findings from the wild nature; finished with hand beaded guipure lace and Preciosa crystals. The headpieces appear almost like a beautiful conglomerate of nature findings, and the designer is always trying to create a lovely balance between the rustic and delicate. The headpieces are delicately hand painted with antique gold to complete the ornamental and dreamy feel. Jannie has always been inspired by nature, and she loves to transform the very best that nature has to offer into unique designs.  Her work, which ships worldwide, is available at www.janniebaltzer.com and selected retailers around the world.
The collection, photographed by the amazing Sandra Aberg, styled here with hair and make up by Sandra Lovisco, and gowns by Yolan Cris, is a knock out!
Bridal Headpieces by Jannie Baltzer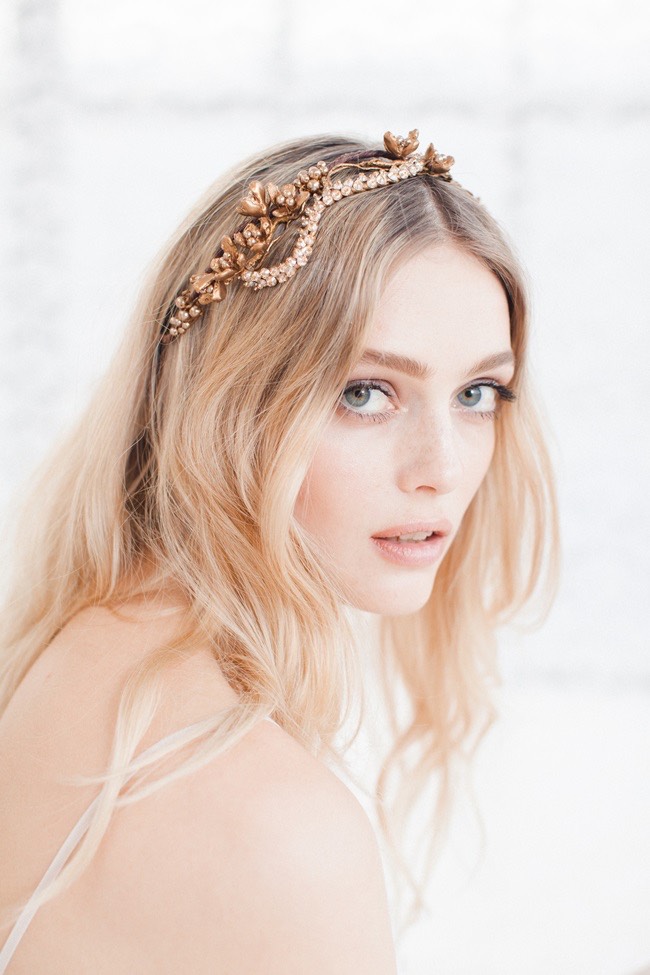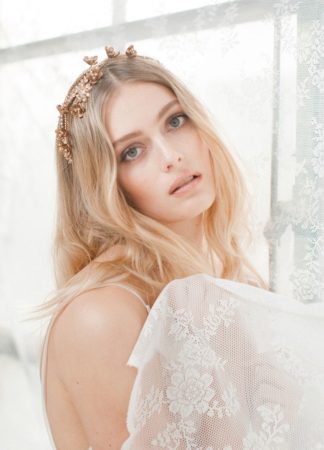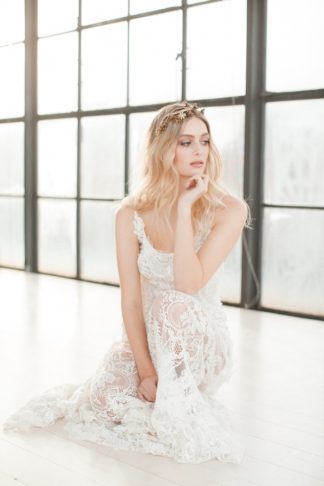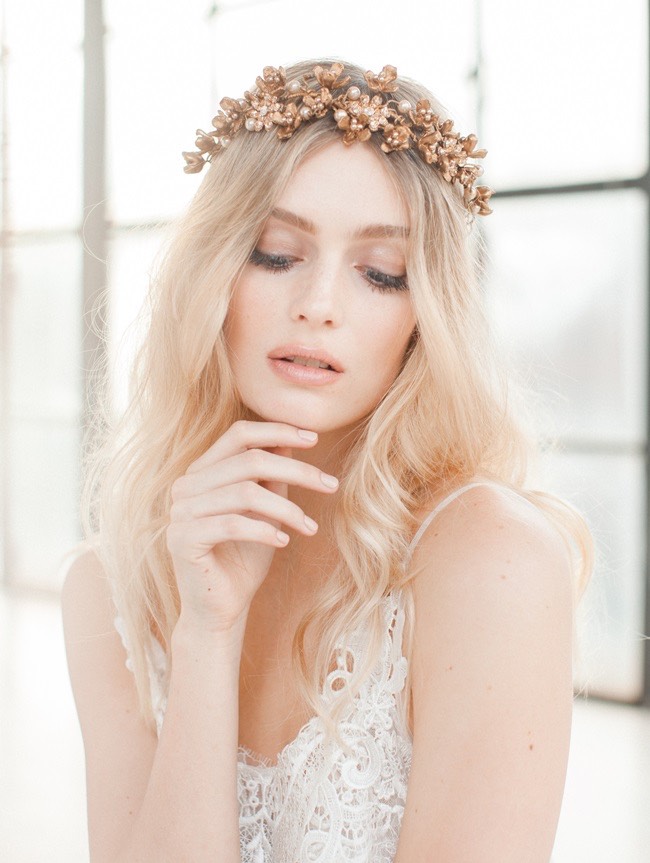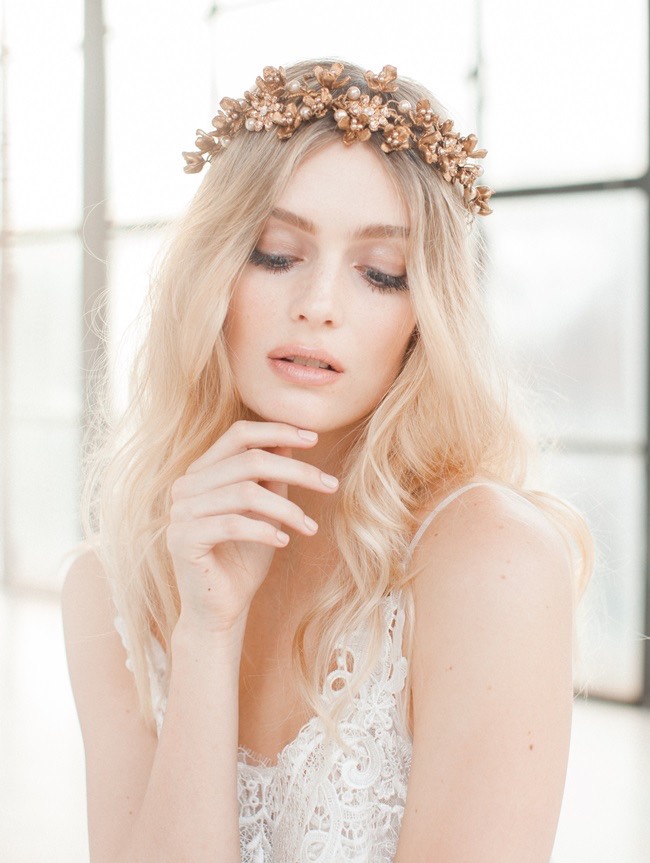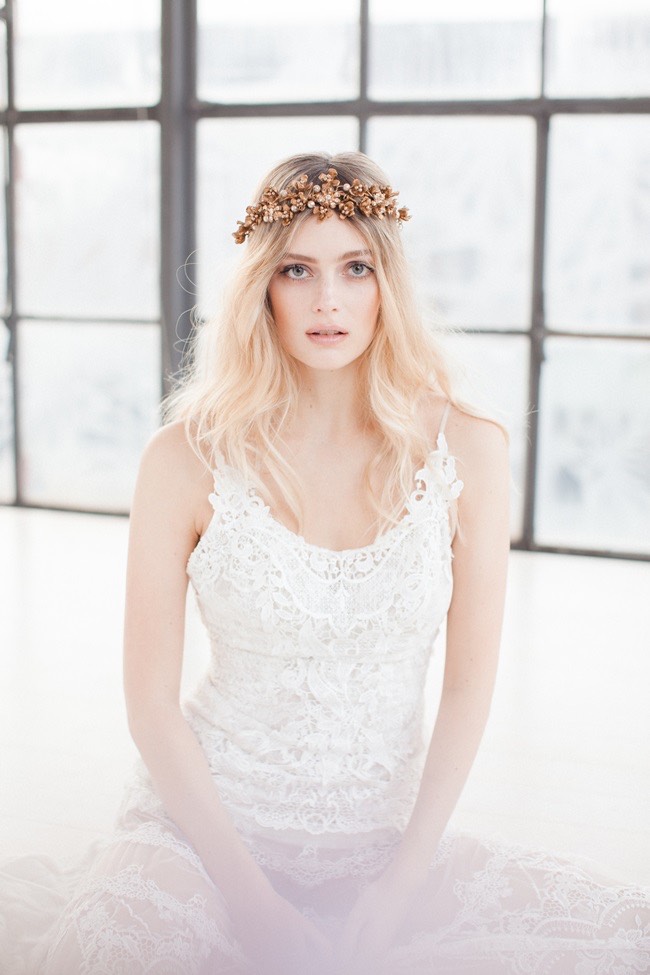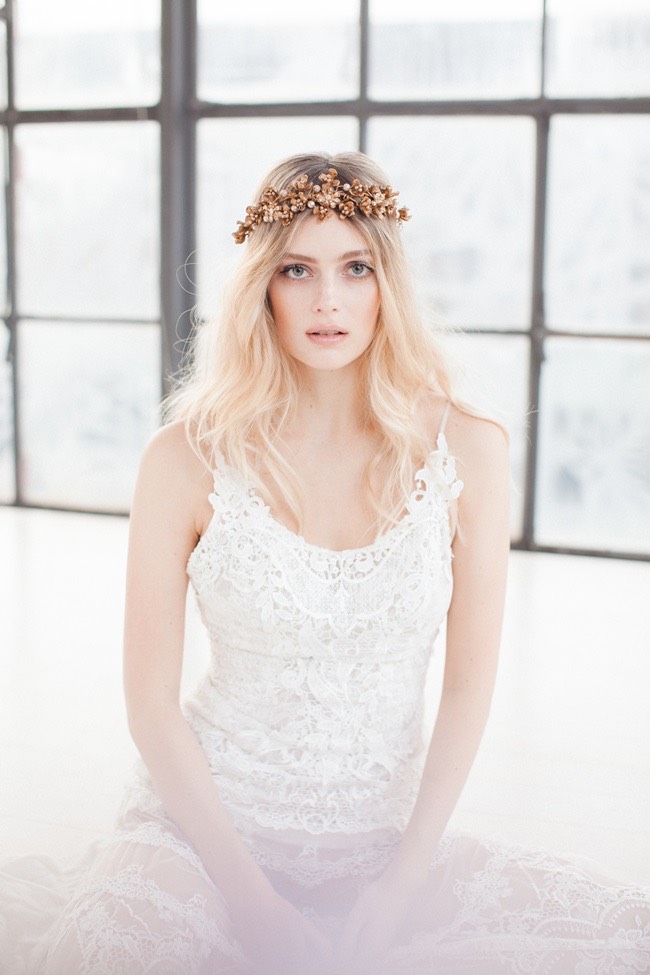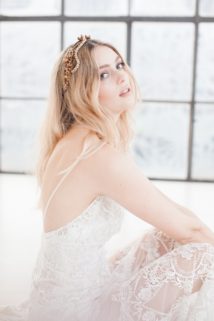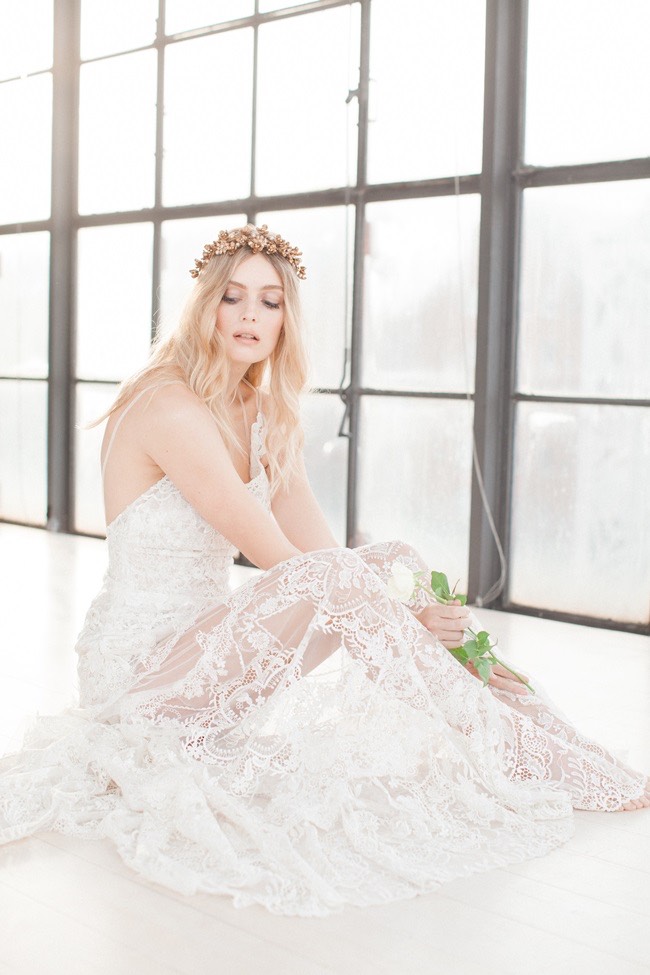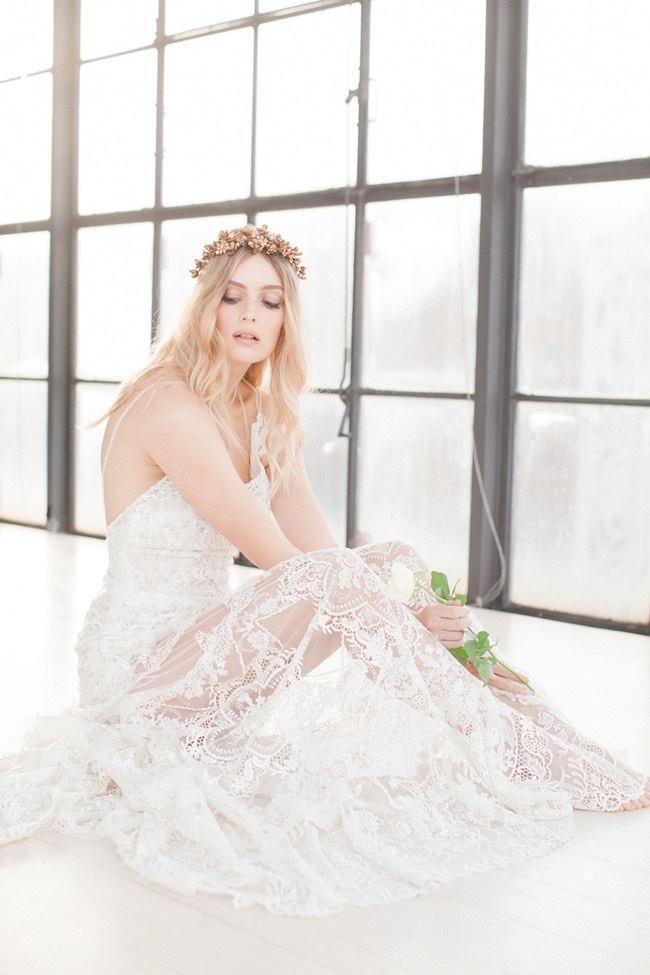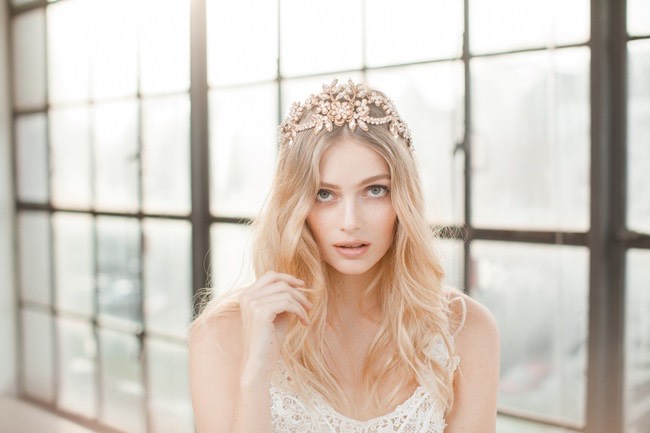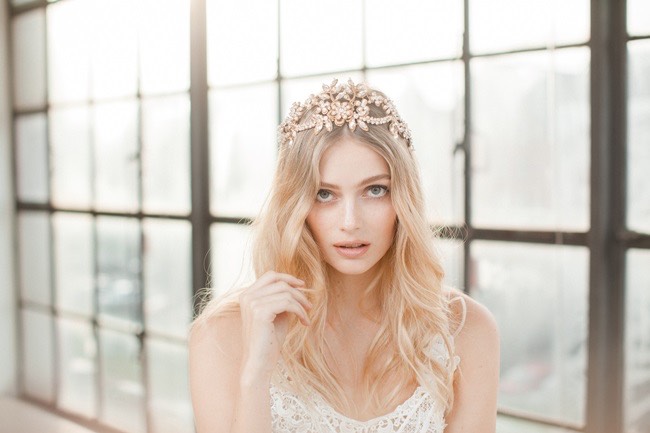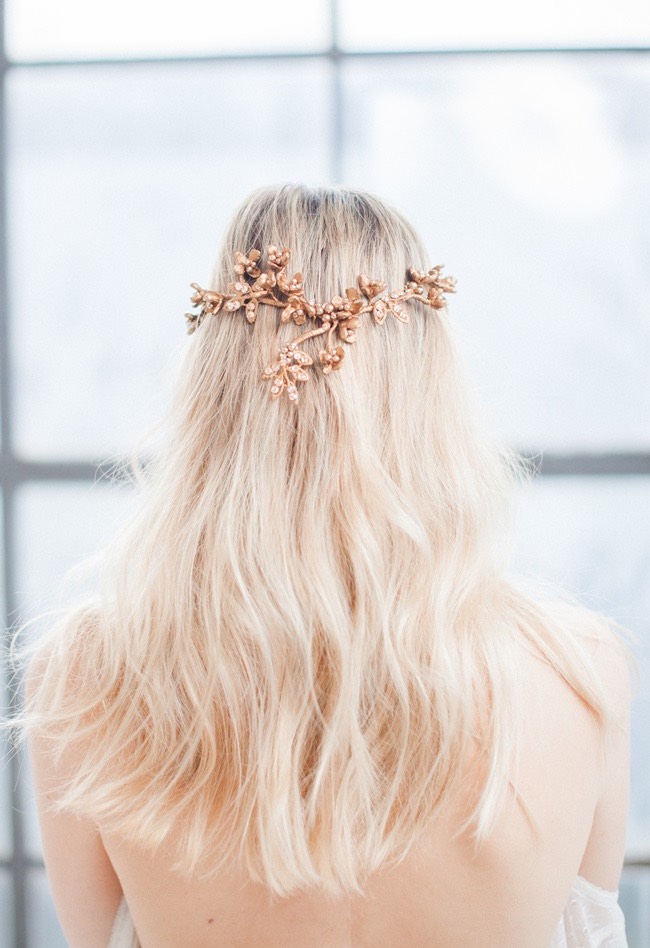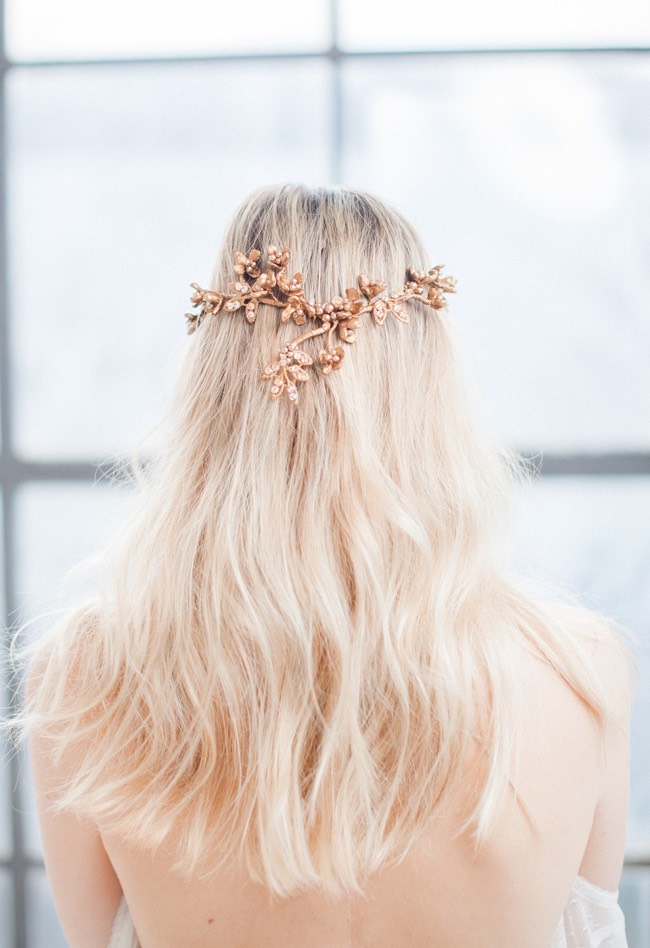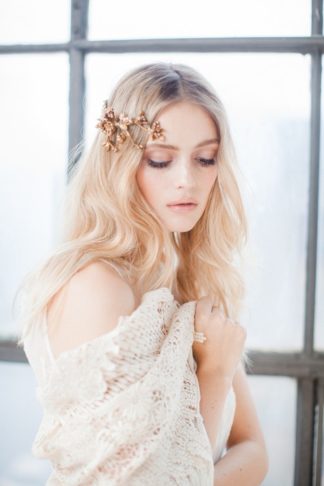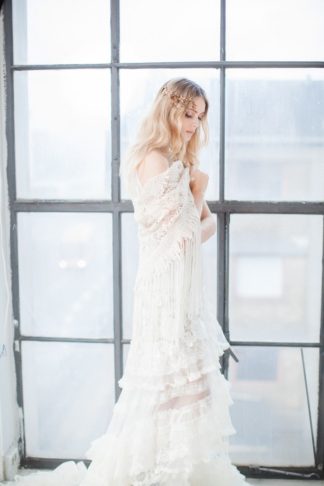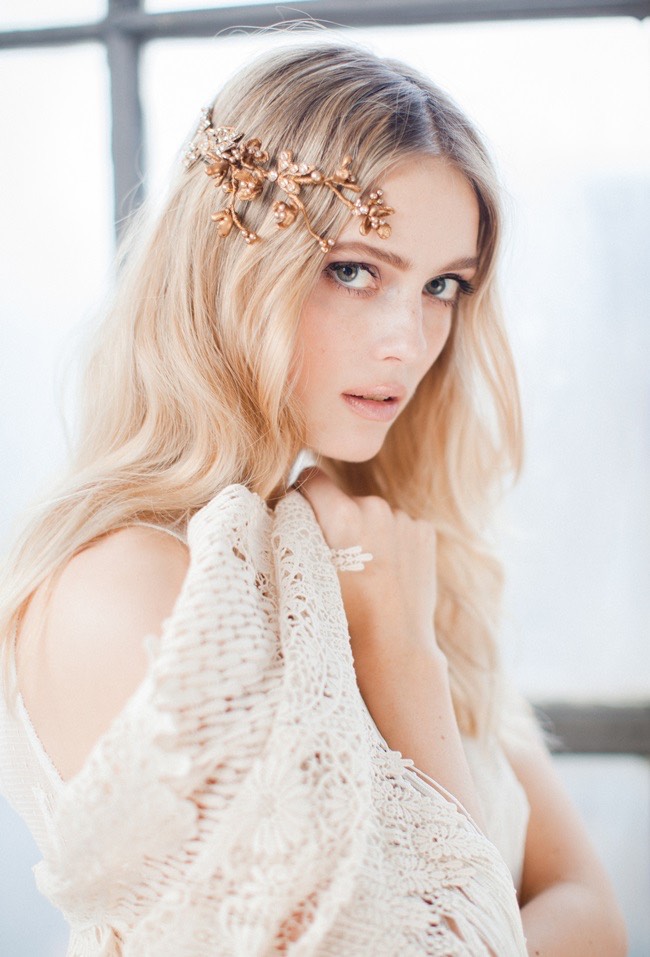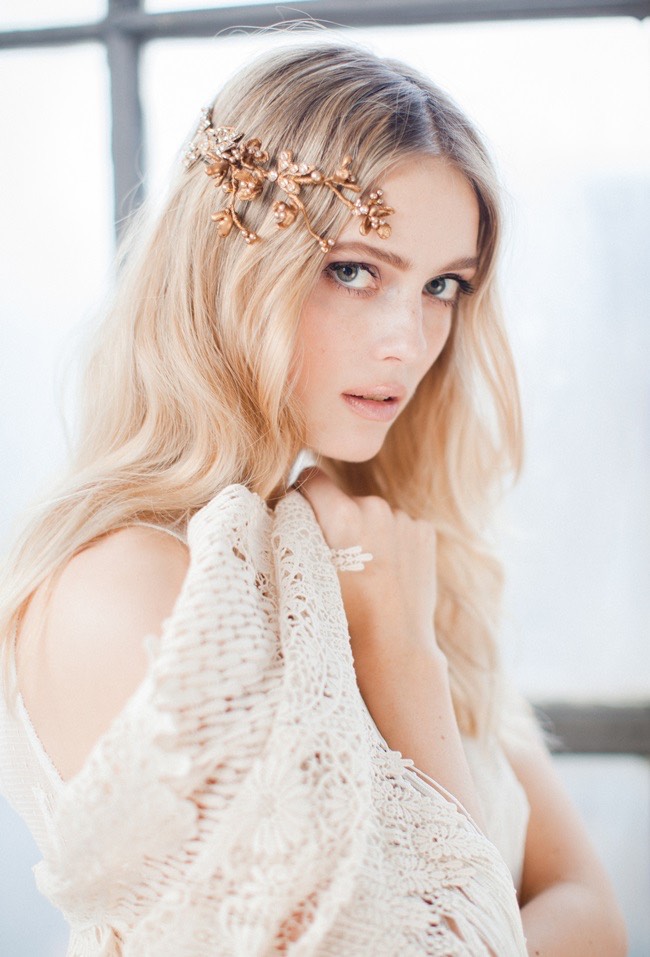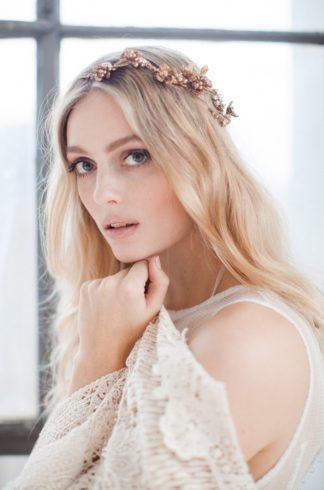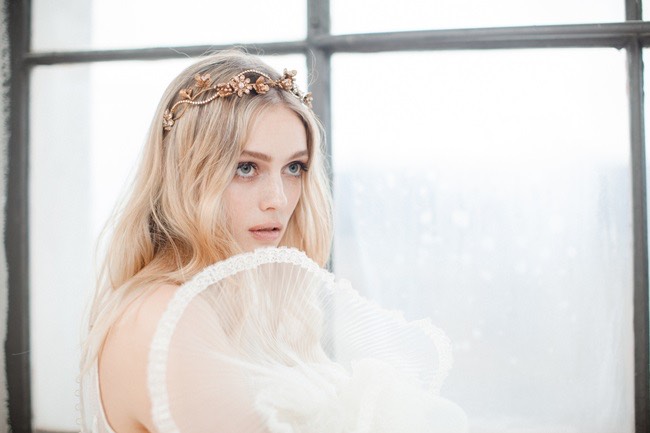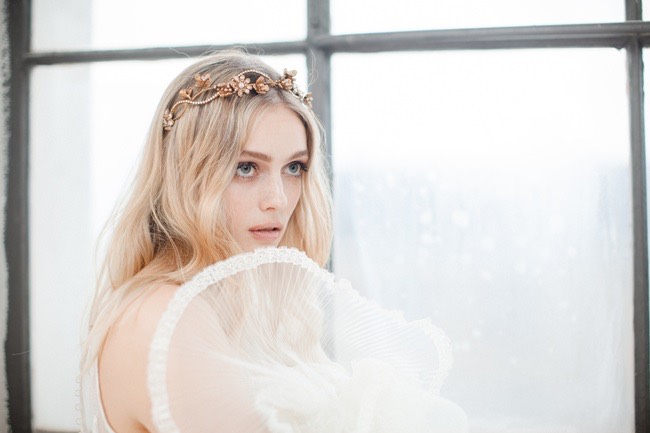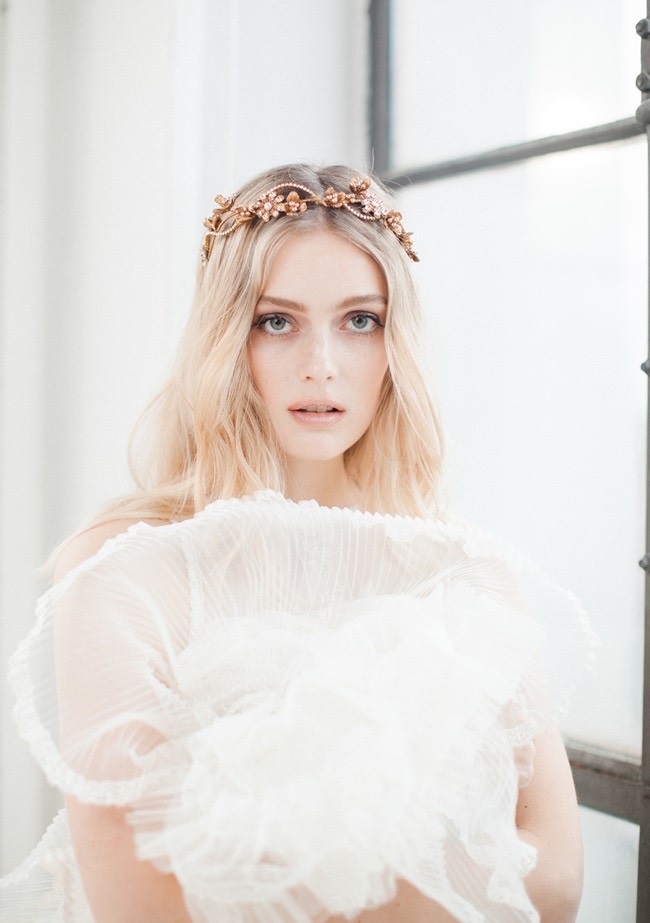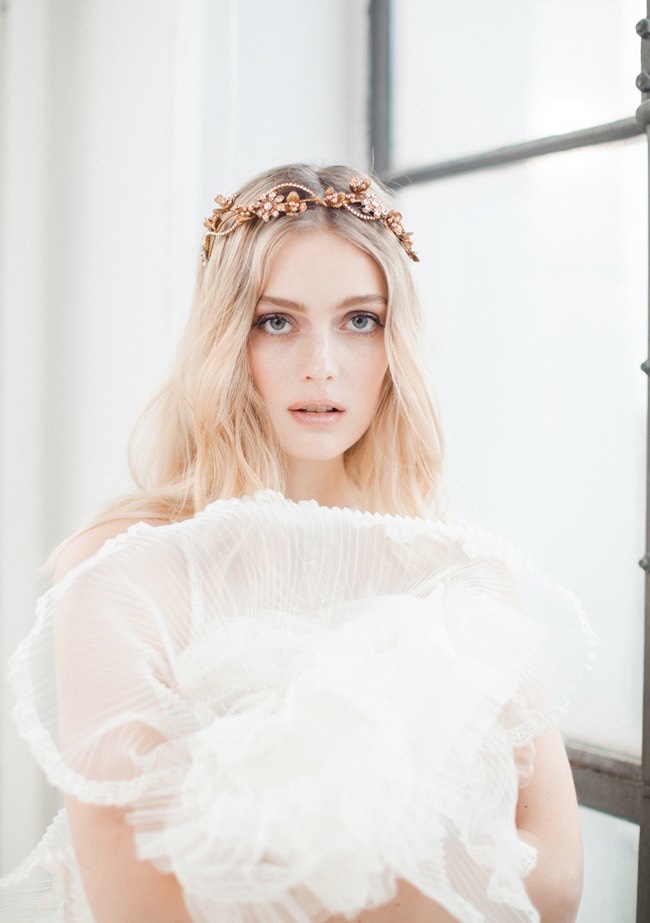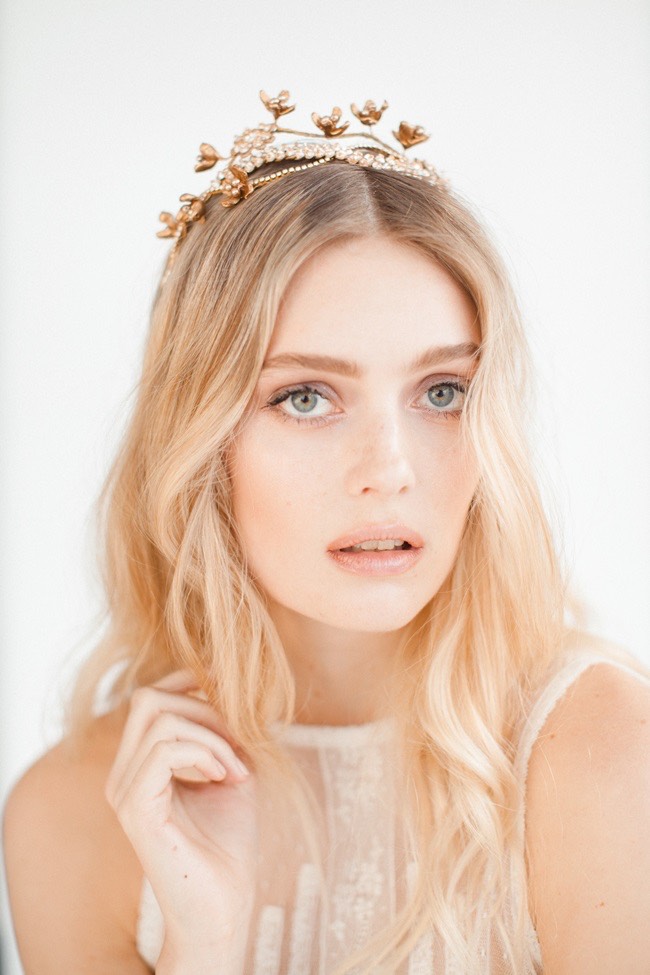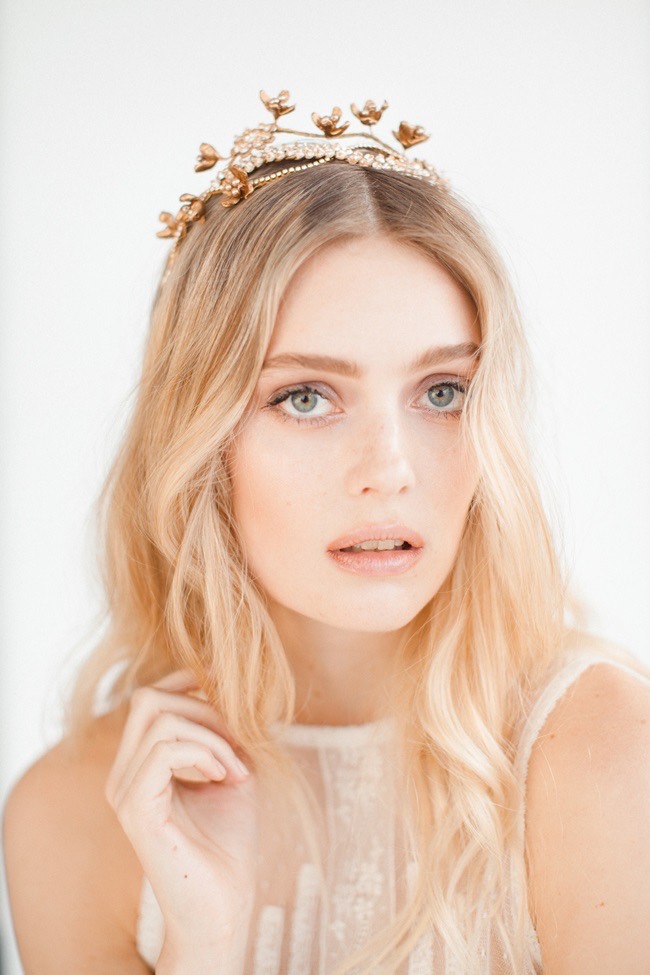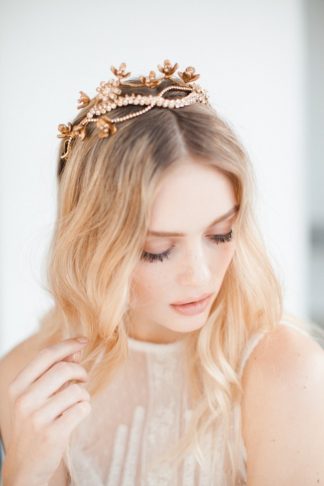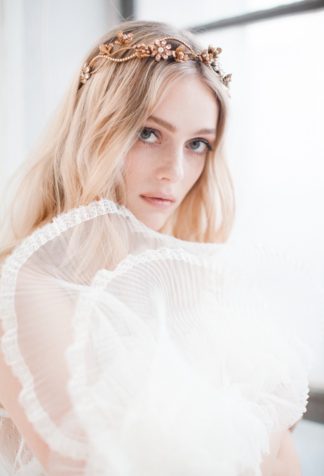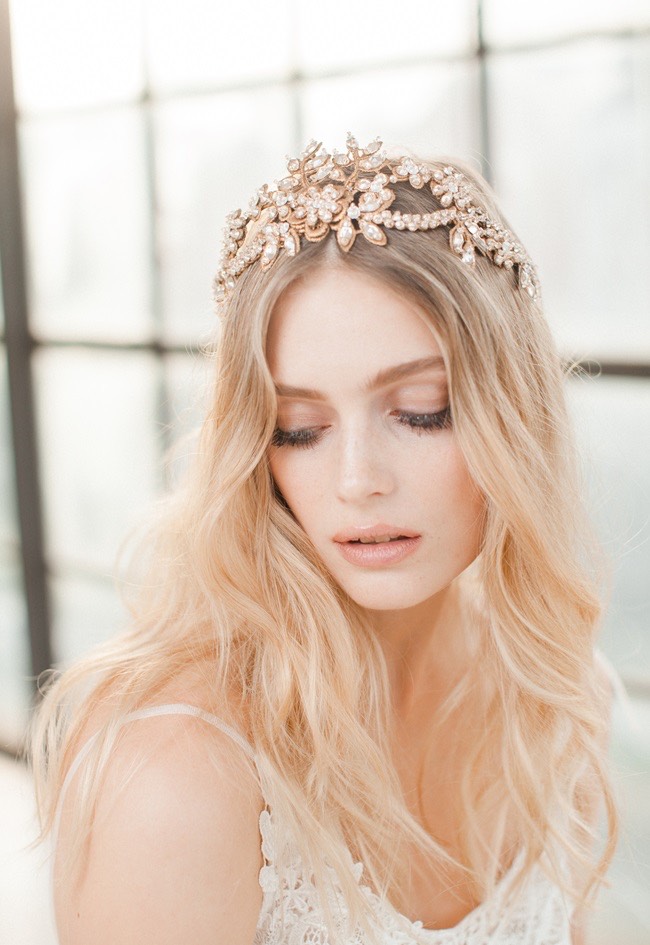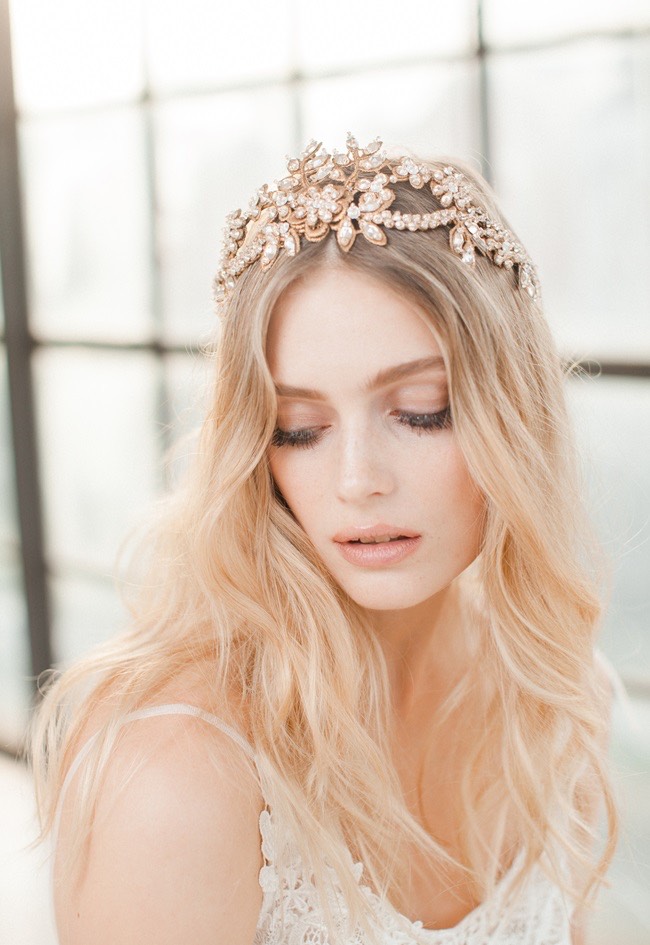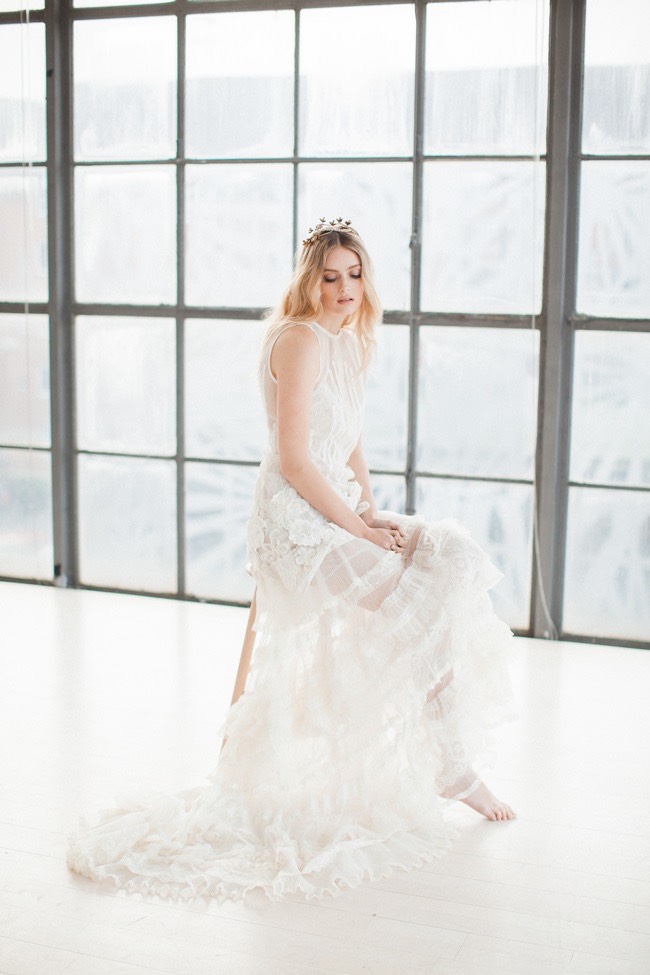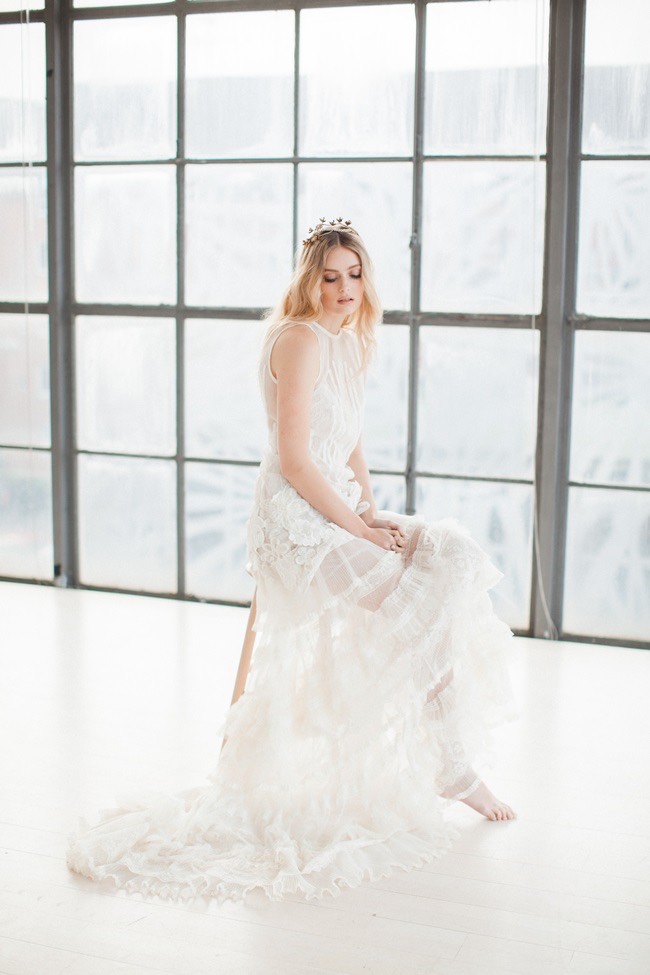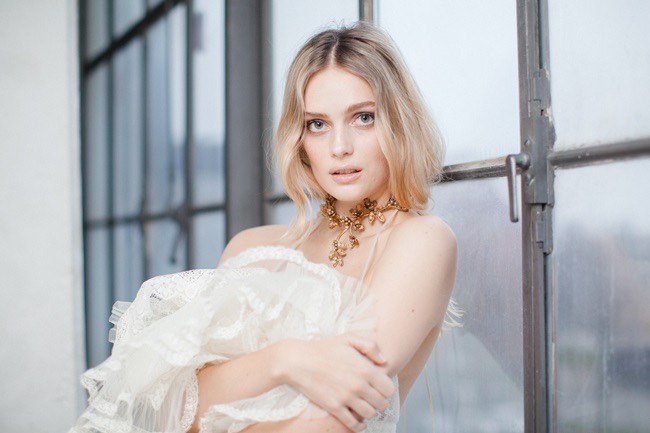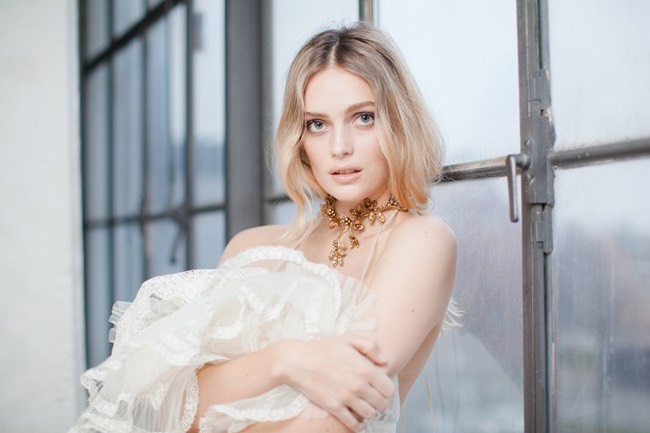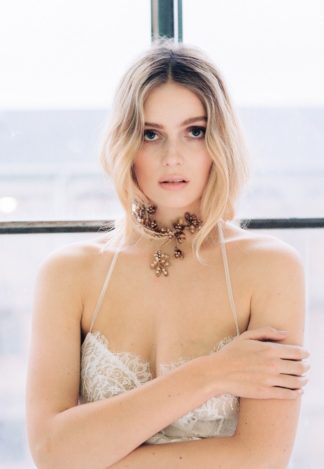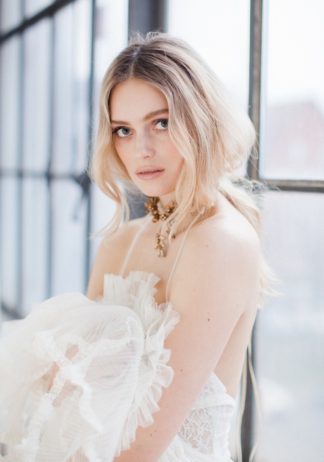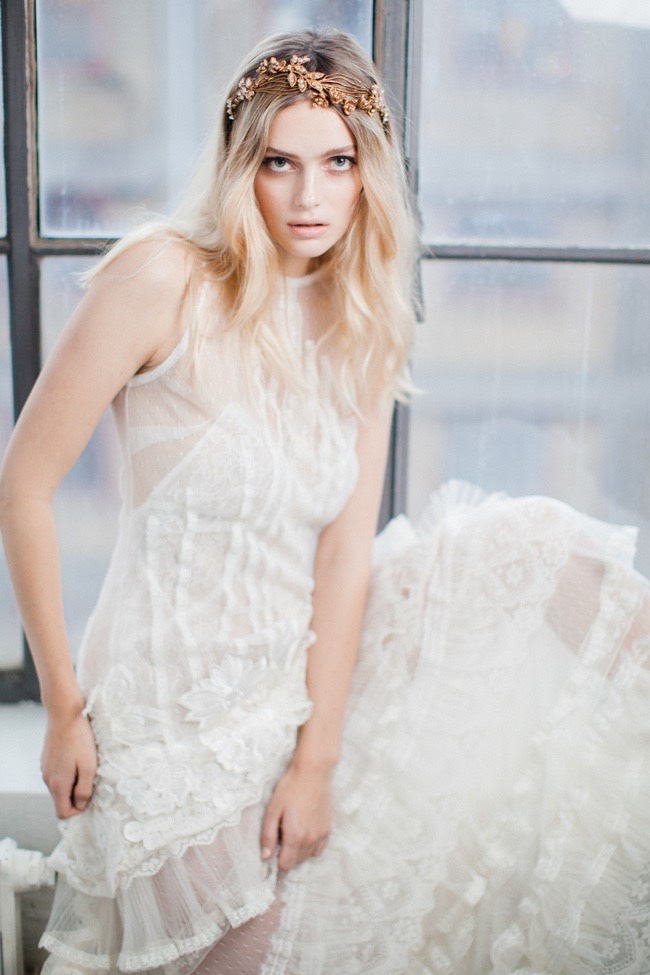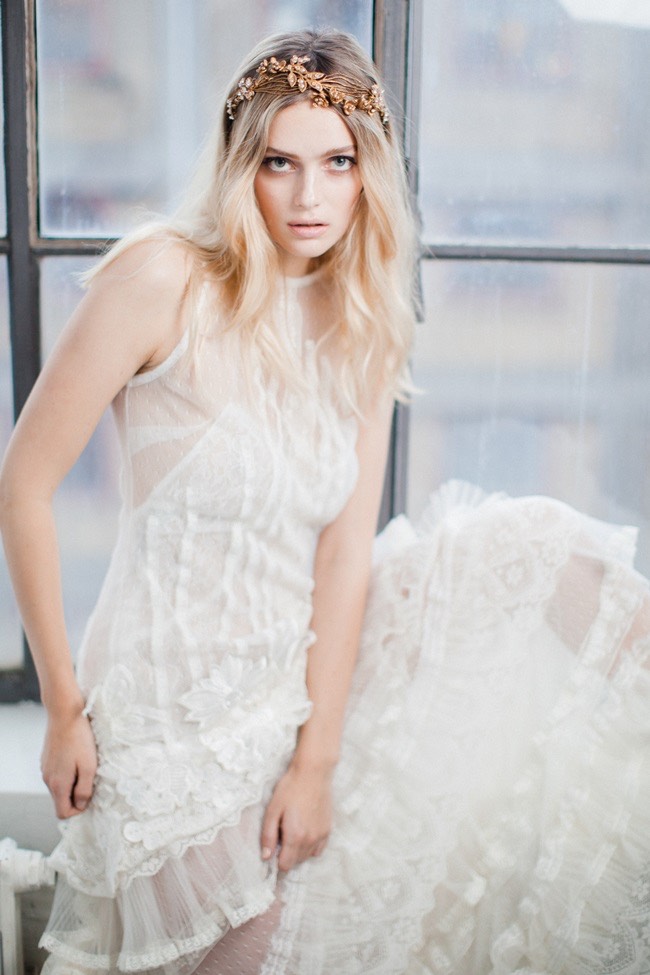 Read an exclusive interview with Jannie Baltzer here.
To purchase visit  JannieBaltzer.com and follow Jannie Baltzer on Facebook here.
Design Credits:
See more from Jannie Baltzer // See wedding hairstyles // See real weddings