Spectacular, Silver Glitter Wedding Ideas ♥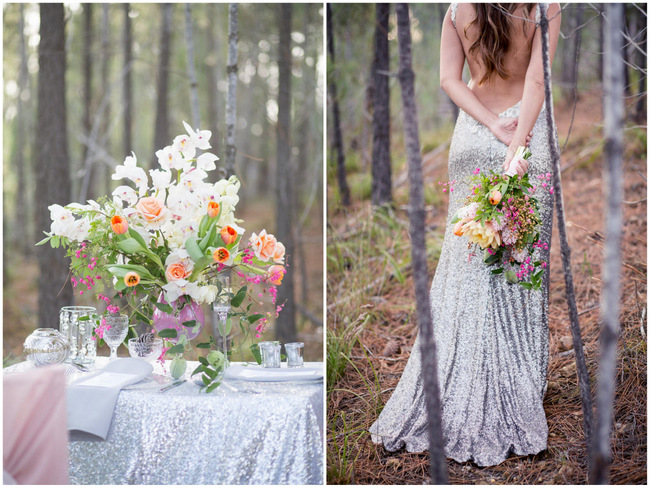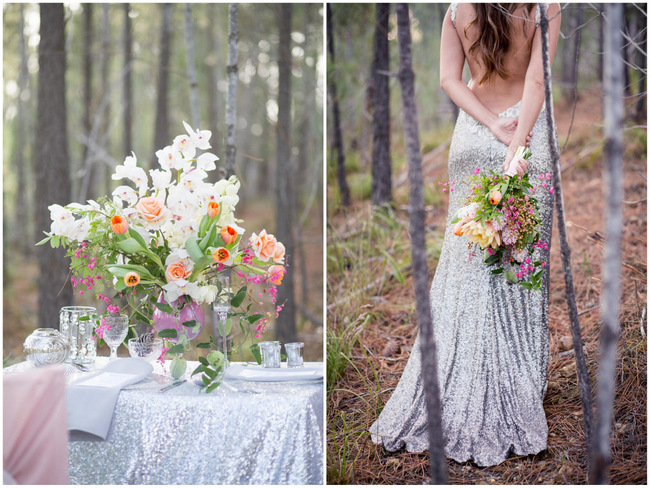 Oh hello, it's me the wedding magpie, and I'm here to gush over the flabbergastingly fabulous and all round sparkletastic photographs that Tasha Seccombe captured for us during the Silver Glitter Wedding Inspiration styled shoot we worked on this year at Old Mac Daddy.
You've already swooned over the beautiful blush details in our earlier collaboration featuring the sweet-as-candy, pink sequin bustier and tulle ruffle skirt ensemble from Janita Toerien  (and if you haven't, I'll hang on while you head off here to play catch up, quick.) Today, it's time to run off in a flight of fancy to a forgotten forest wearing a fantasy-worthy, full-length, backless, sequined wedding dress from none other than Anna Georgina by Kobus Dippenaar. And just wait until you get an eyeful of the gown's delicately,  and utterly extravagantly hand-beaded embellishments! Wowzer.
Of course our sweetheart table in the woods would not be complete without oodles of glitter, so setting the table with striking silver sequined linens and adding a touch of romance with blush ruffled chair covers from Uber Chic was an obvious choice. The menu, printed goods and glassware from the awesome folks at Blooming Wonderful set the tone for a sparkling soiree while the magnificent floral centerpiece from Fleur Le Cordeur  was absolutely the table's pièce de résistance. Peach tulips, white orchids, and pink berries sprawled across the table, in unison with a cascade bouquet featuring the largest, most perfect golden Lotus flower I've ever had the pleasure of laying eyes on.
With Erane Hobbs taking care of hair and make-up by styling long, but relaxed Old Hollywood-style waves paired with dramatic red lips and sultry smokey eye shadow, the result was nothing short of spectacular. Alright ladies, are you ready to run off into the woods with me?
Silver Glitter Wedding Inspiration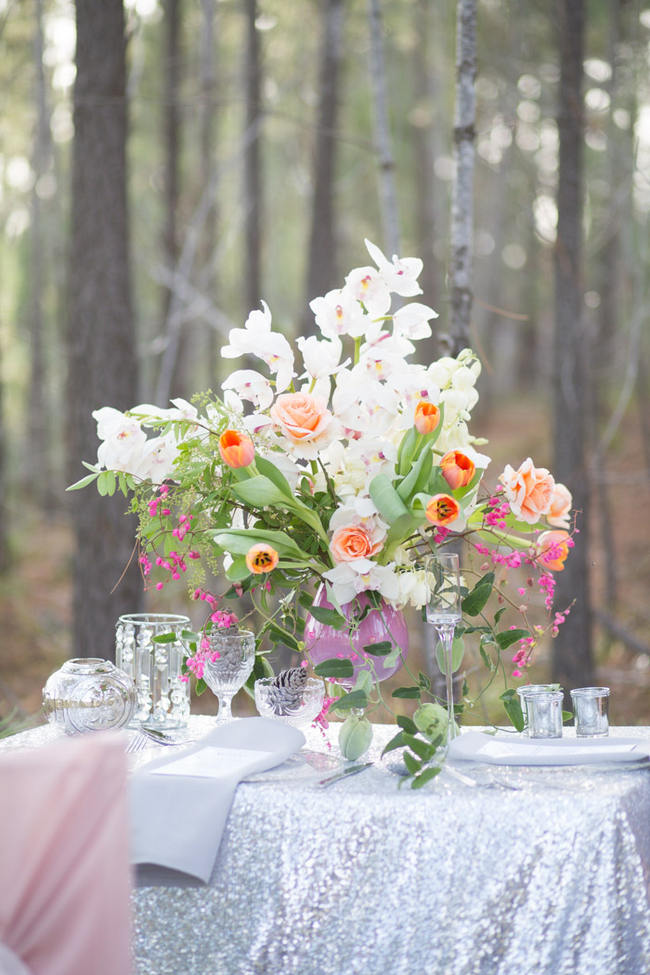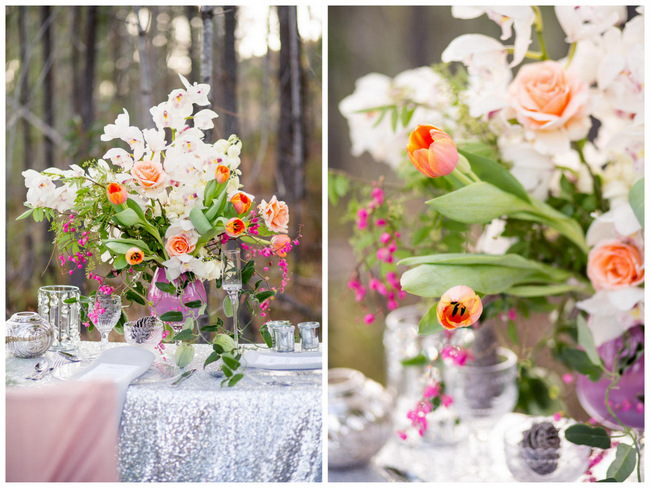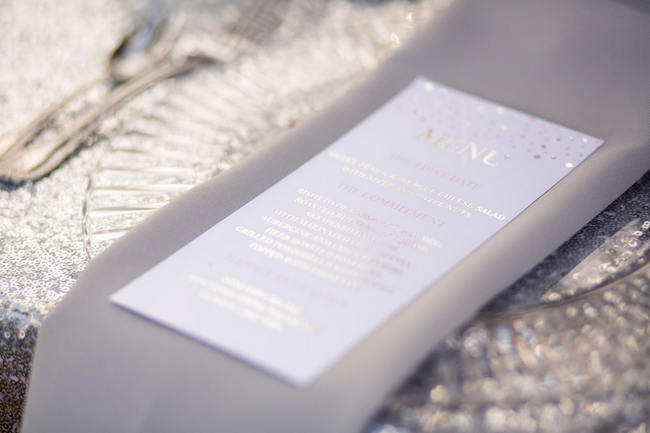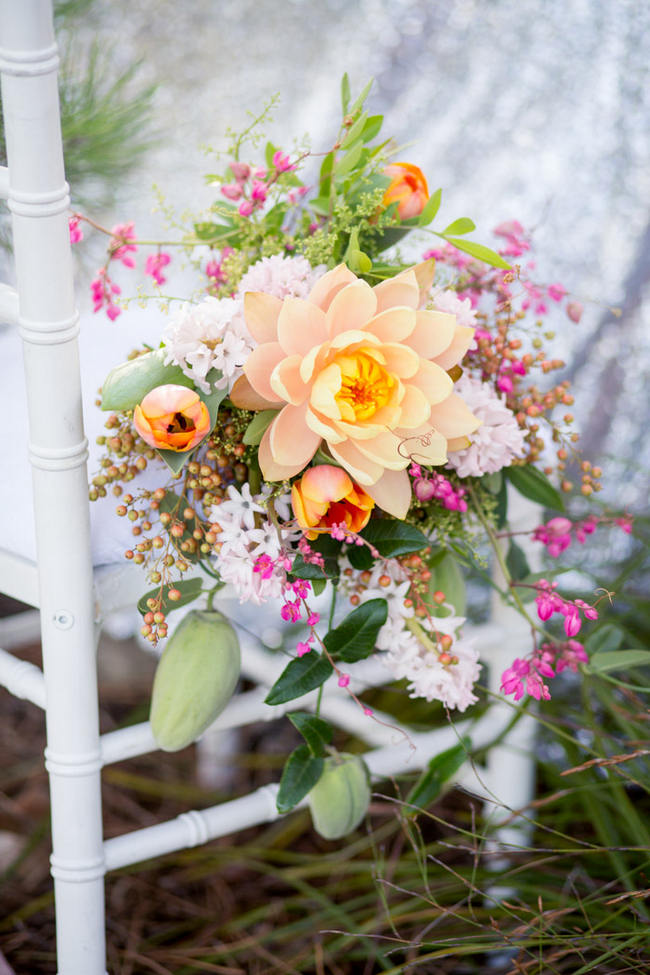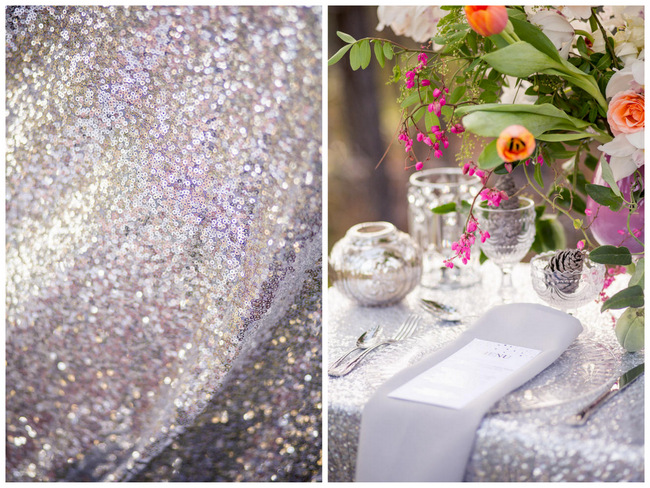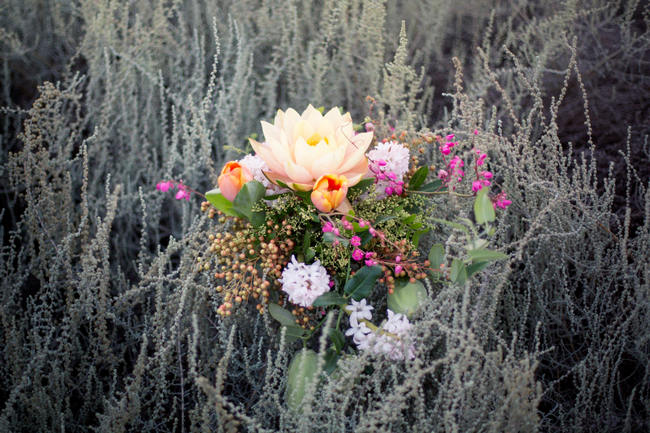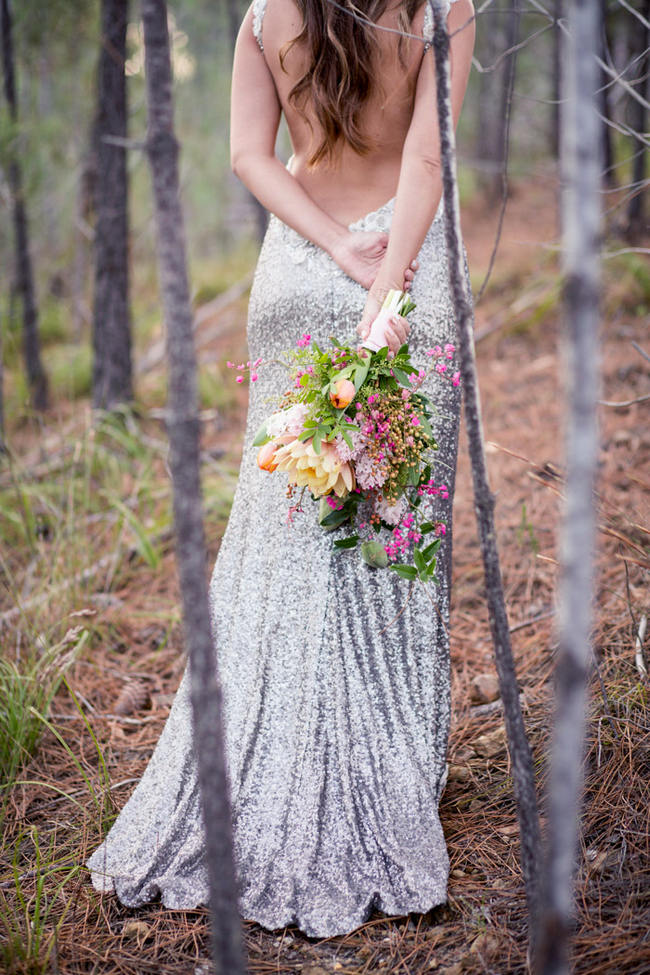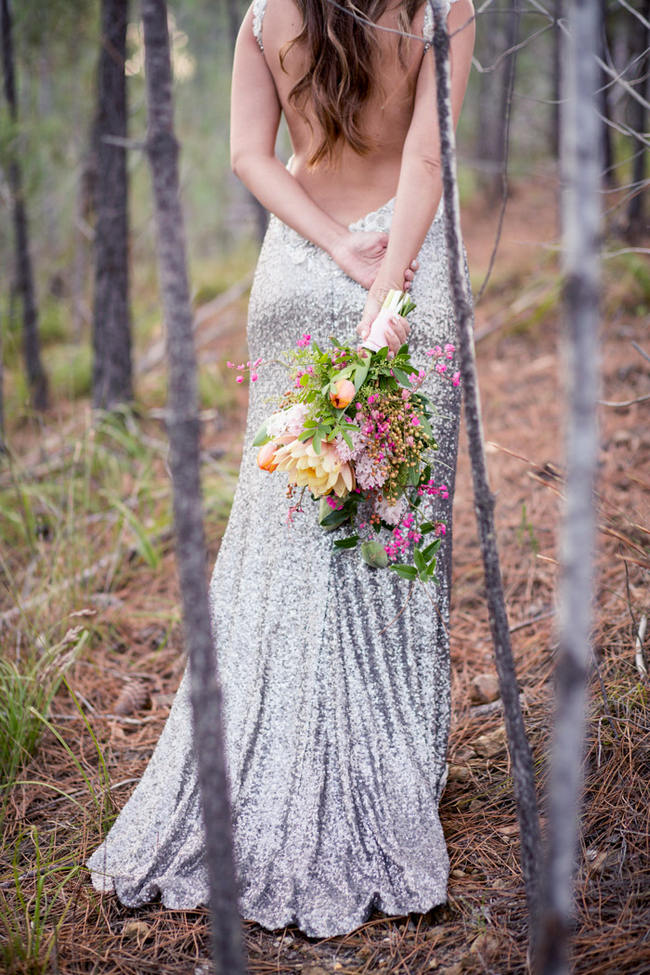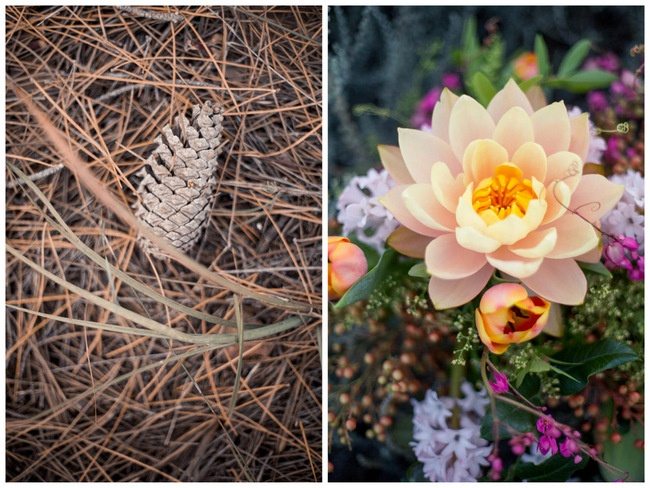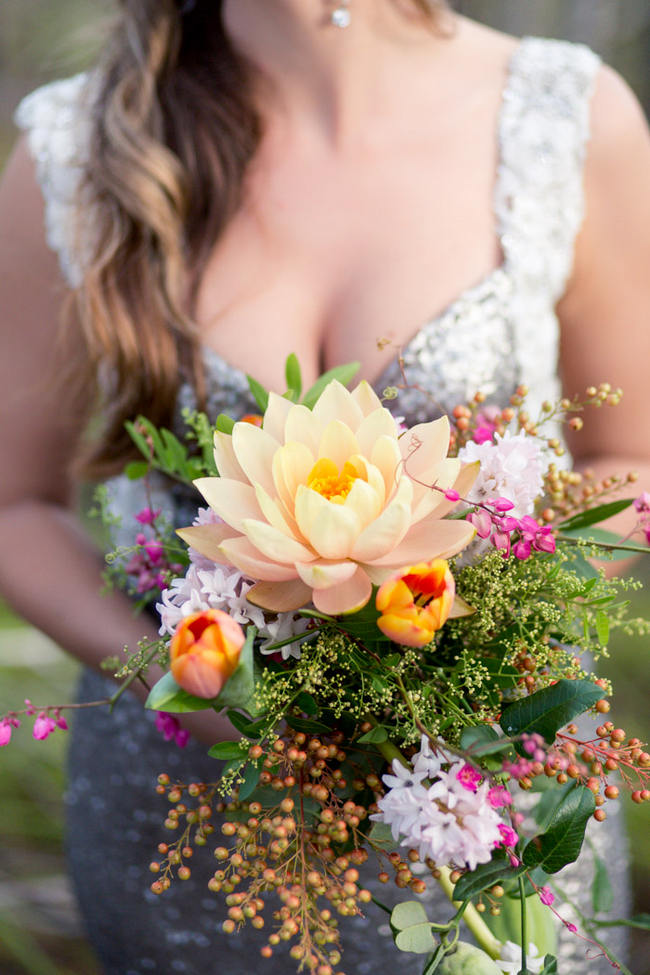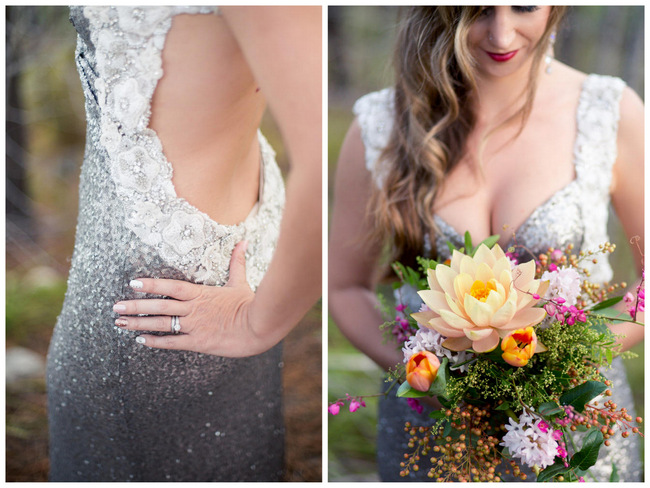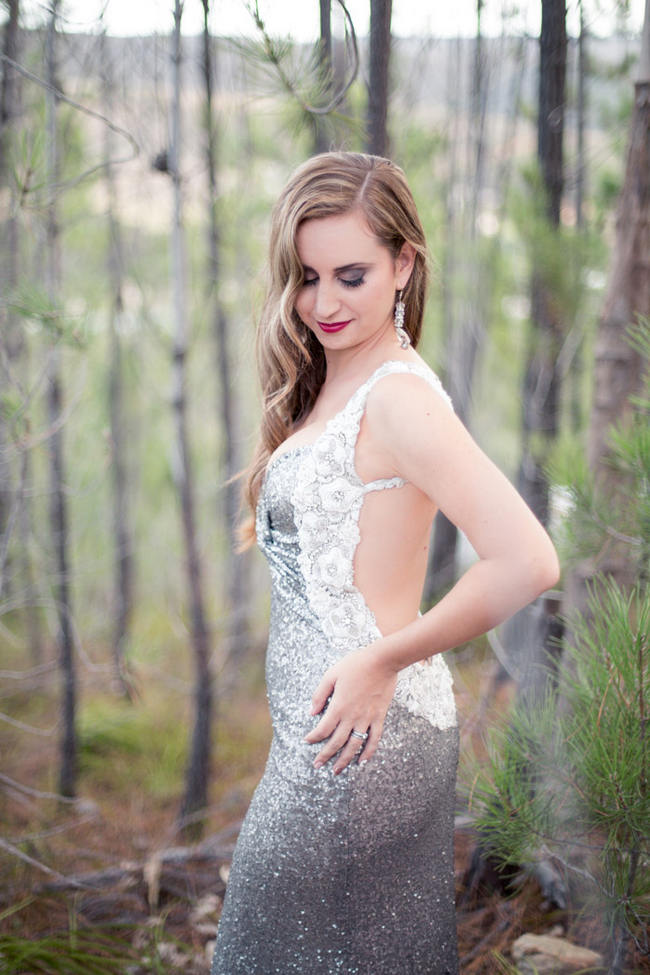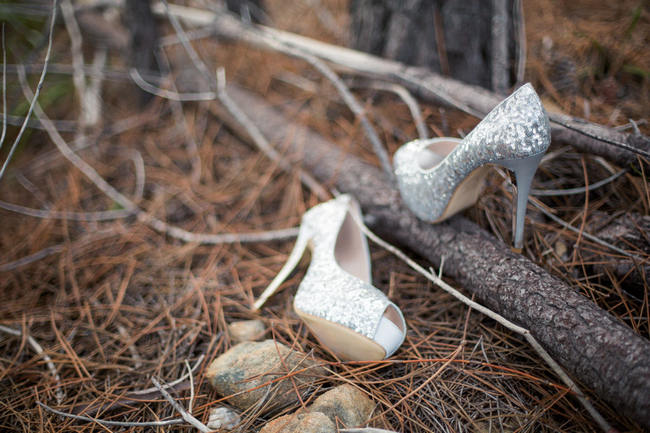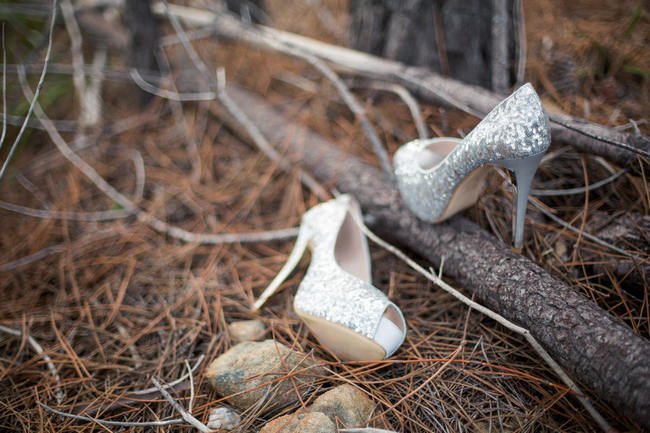 ♥ ♥ ♥ TALENTED VENDORS ♥ ♥ ♥
Wow. One last huge thanks goes to all of the amazing wedding artists that worked to created this sparkly styled session.
Photography Tasha Seccombe // Concept and Styling: Confetti Daydreams Wedding Blog // Venue: Old Mac Daddy // Dress (Silver Backless Sequin) Anna Georgina by Kobus Dippenaar // Glitter Linens and Ruffle Chair Covers Uber Chic // Menu, Printed Goods, Glassware and Hiring Blooming Wonderful // Hair & Make Up Erane Hobbs // Flowers Fleur Le Cordeur //  As seen in Wedding Inspirations Magazine //
To see part one of this sequined shoot which is all about blush and sparkle, click here. It's worth it! xox