Timeless Romance in the City of Rome  ♥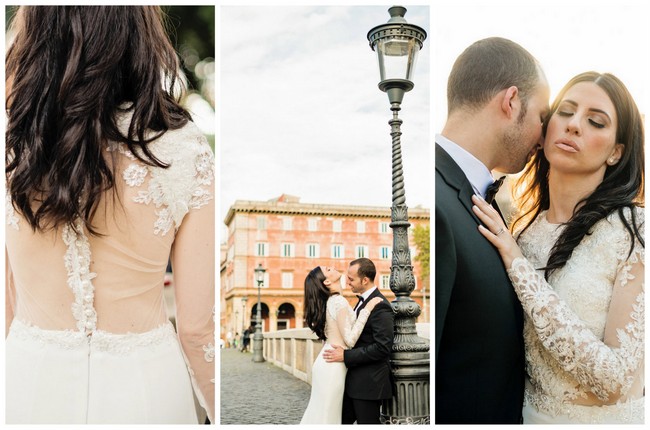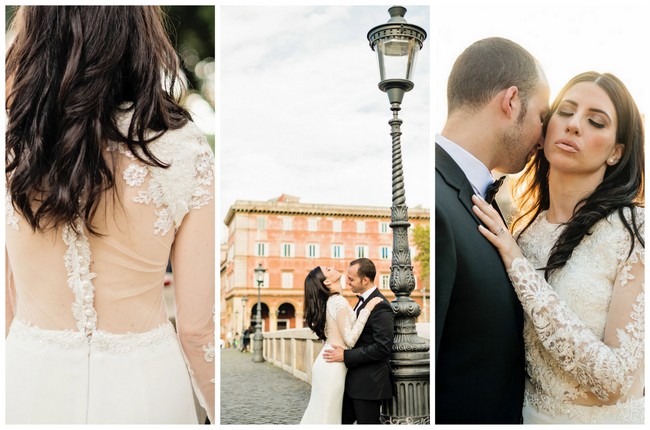 Sweethearts Nadine and Philip met eight years ago, and ever since they dreamed of eloping in Italy. So it happened that the couple exchanged vows at Villa Borghese Gardens, in Italy Rome, which the couple admired for its romance and enchantment. Nadine's parents are Italian, and she had admired icons such as Sophia Loren and Monica Bellucci since she was a young girl.
Nadine wanted to fulfill her childhood fantasy of being an actress in that time period by taking glamorous pictures with the leading man of her life in the country from which her her idols originated. Nadine envisioned a classic, timeless elopement steeped in Italian style and elegance. "Walking through the streets of Rome, taking in all the splendor and history was surreal. I did indeed feel just like a movie star!" shares Nadine. "It was so special being in my home country, for the first time, with my husband, the leading man of my life."
Photographer, Rochelle Cheever, was there to capture these spectacular images, simply oozing with romance. She tells us that although Rome was far from home, it felt close to Nadine's heart and was a perfect venue for her desired old glamour theme. "A long sleeve white form-fitting dress gave Nadine that sought after classic look," says Rochelle. "She was inspired by black and white films from previous eras, timeless beauties such as Sophia Loren and Monica Bellucci who are adored for their sophistication."
Glamorous Old World Italian Elopement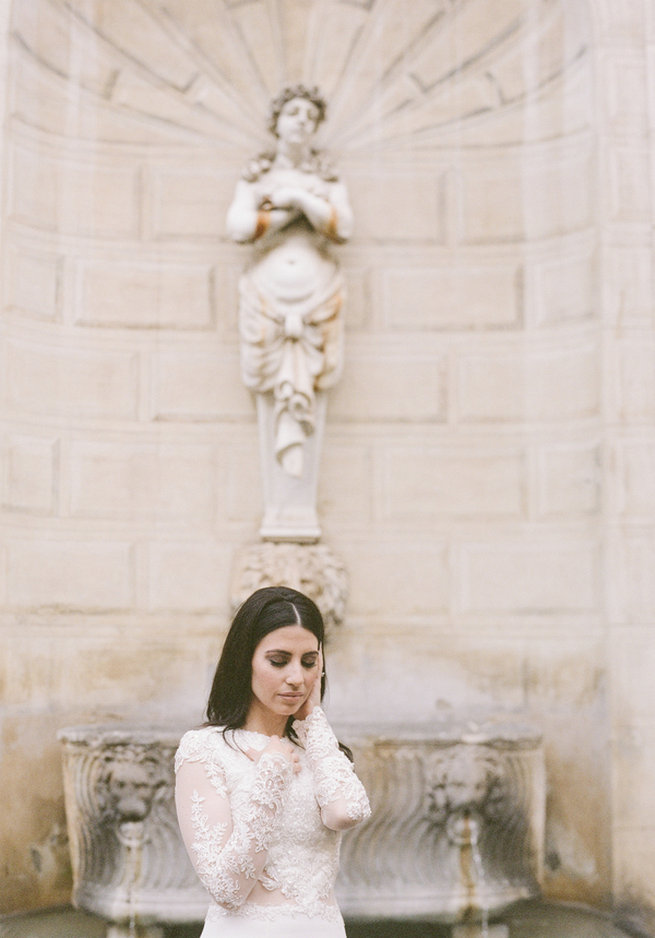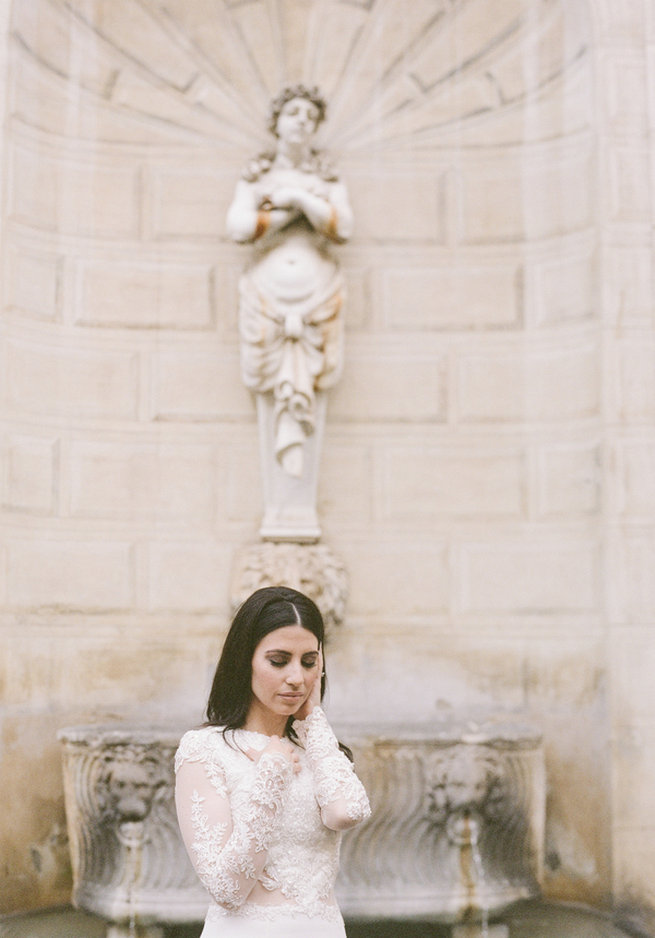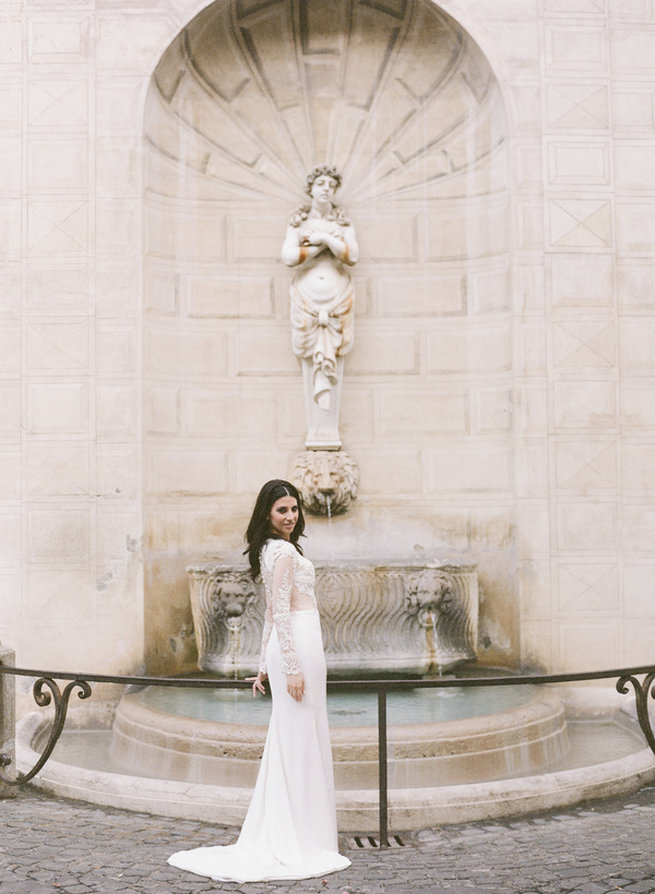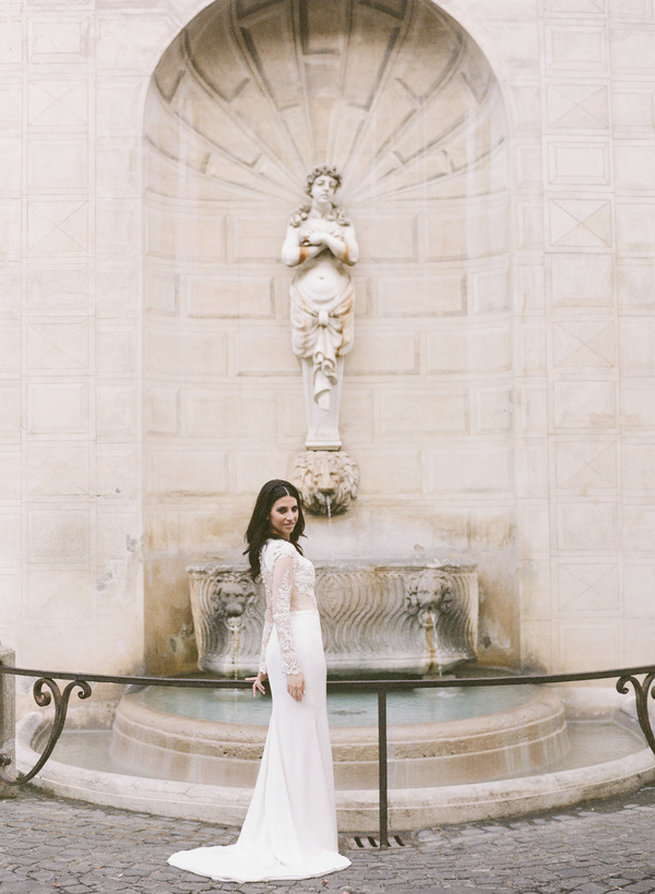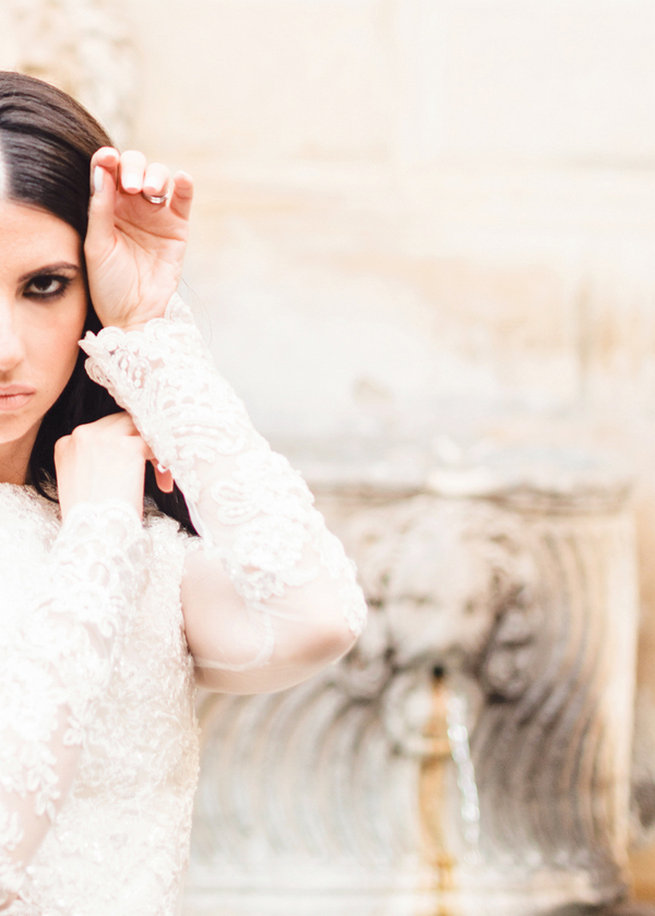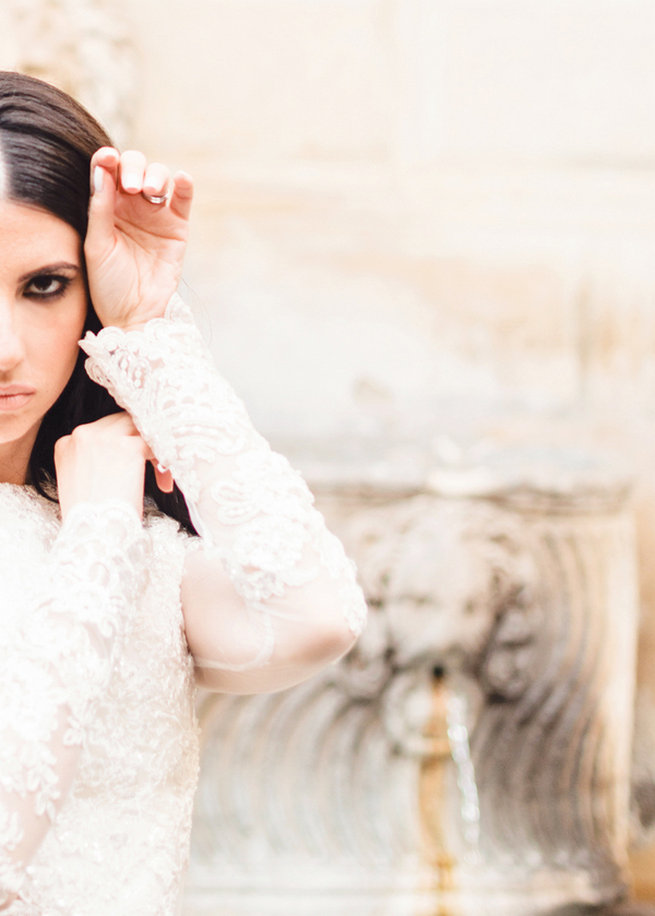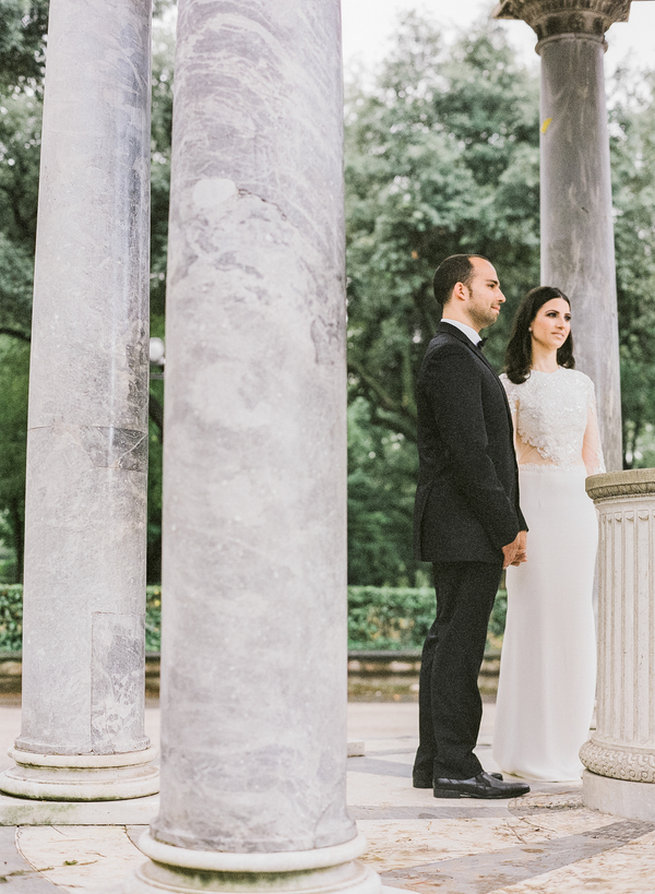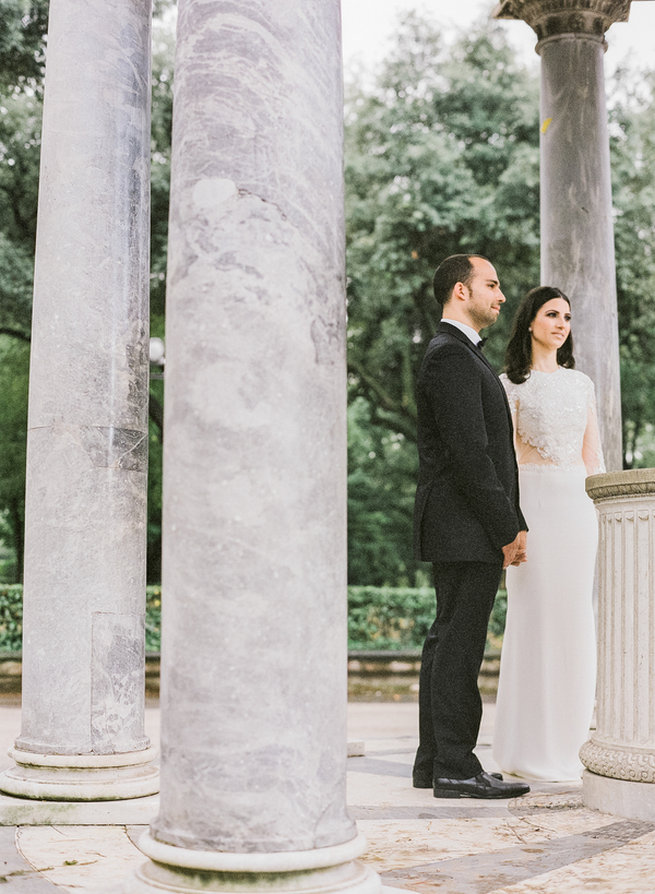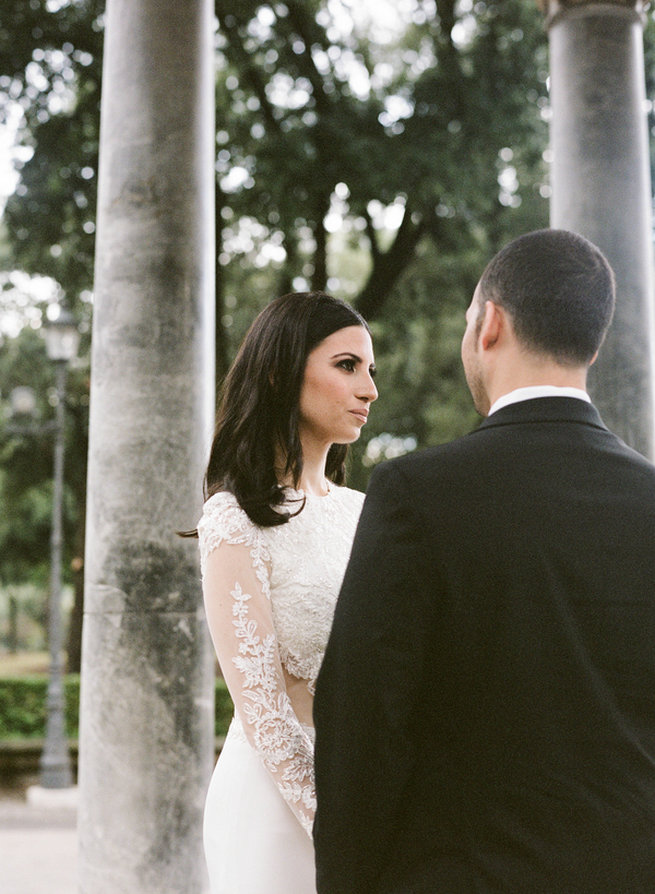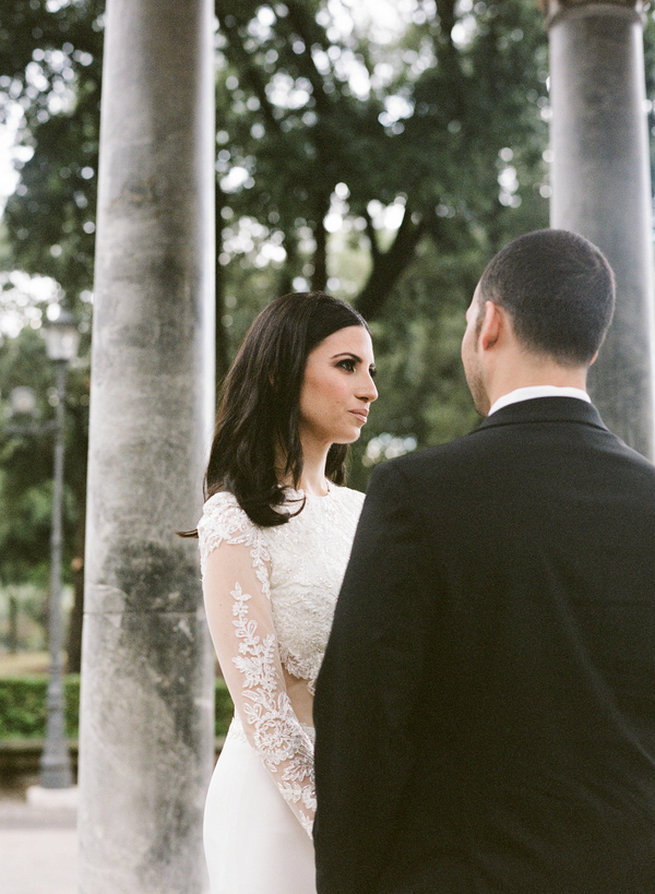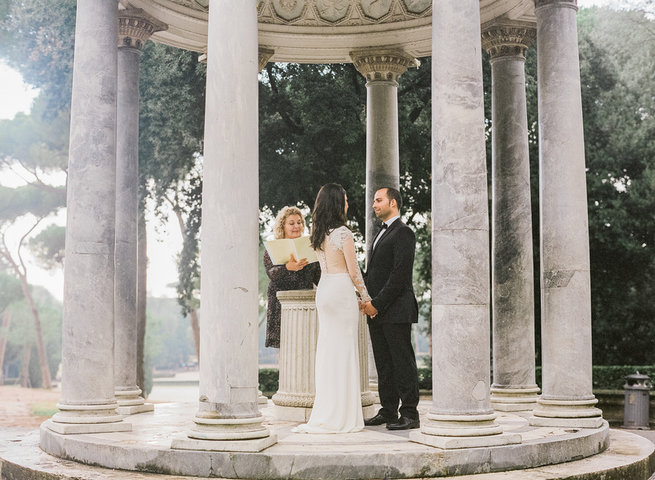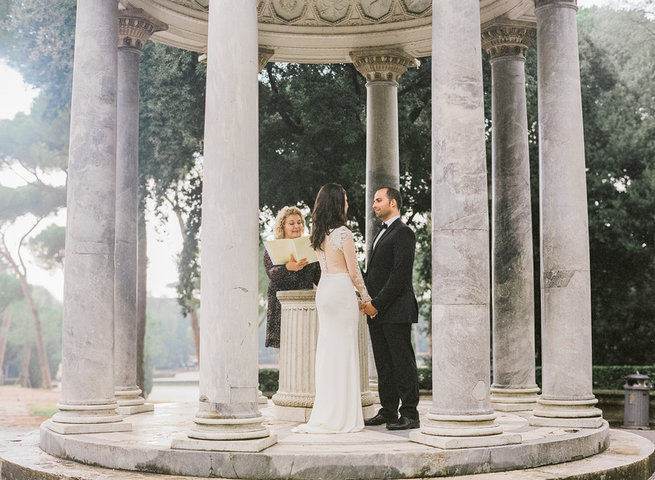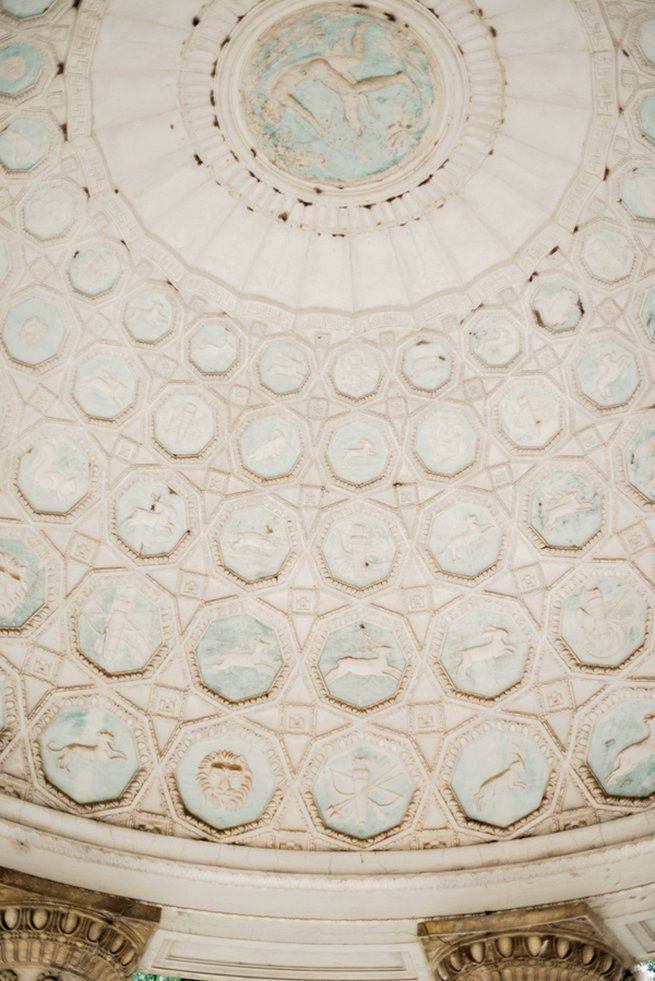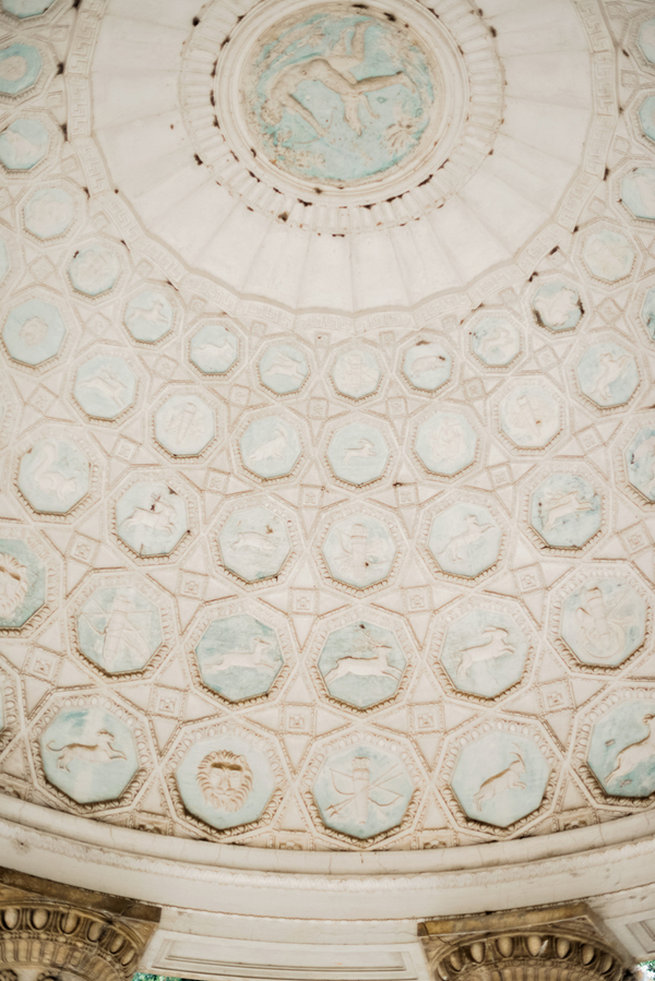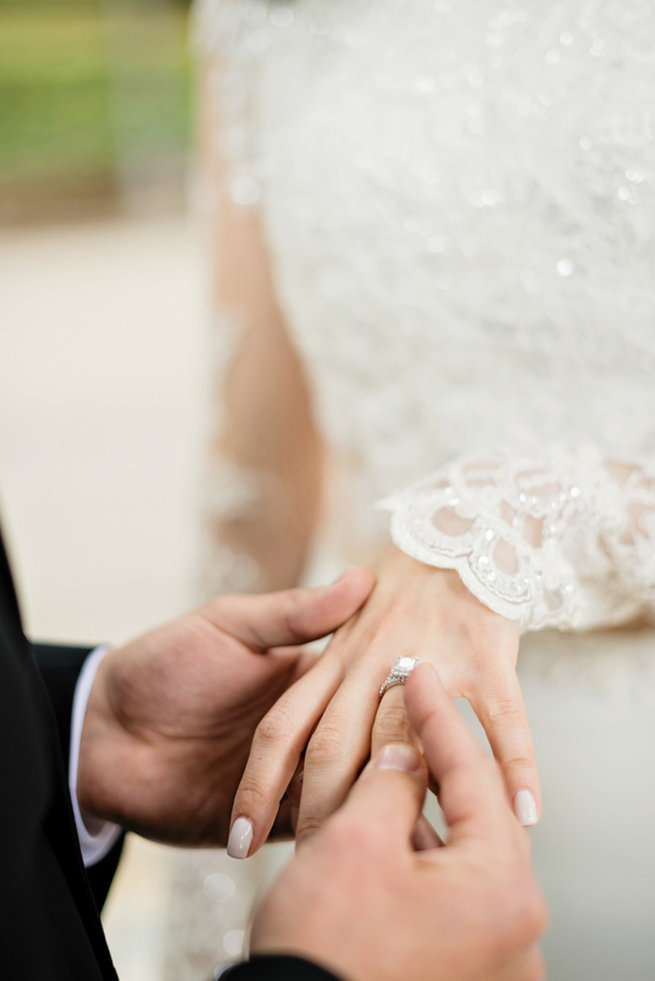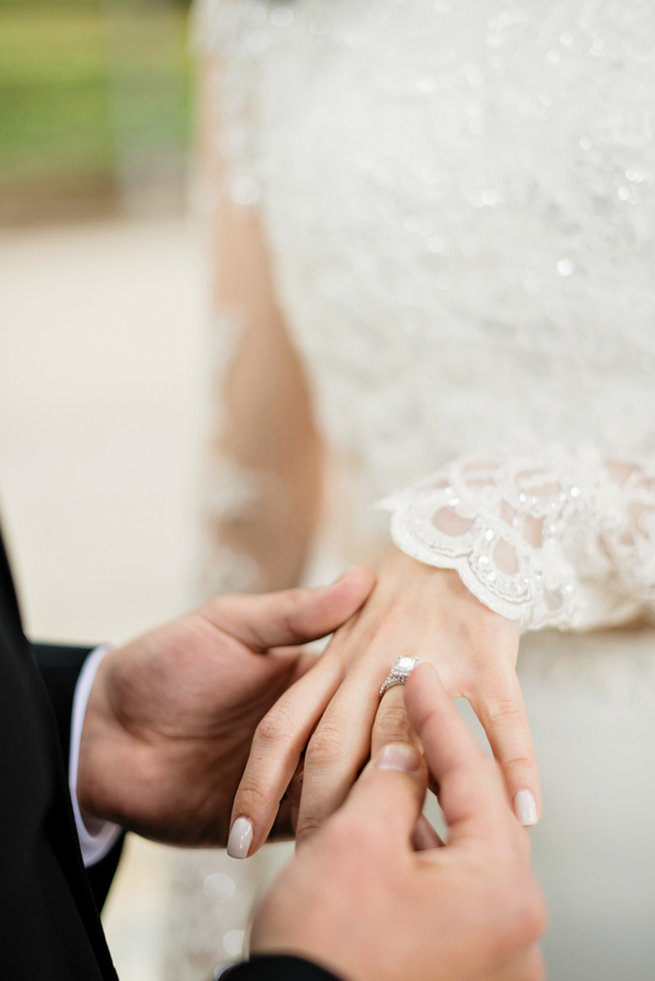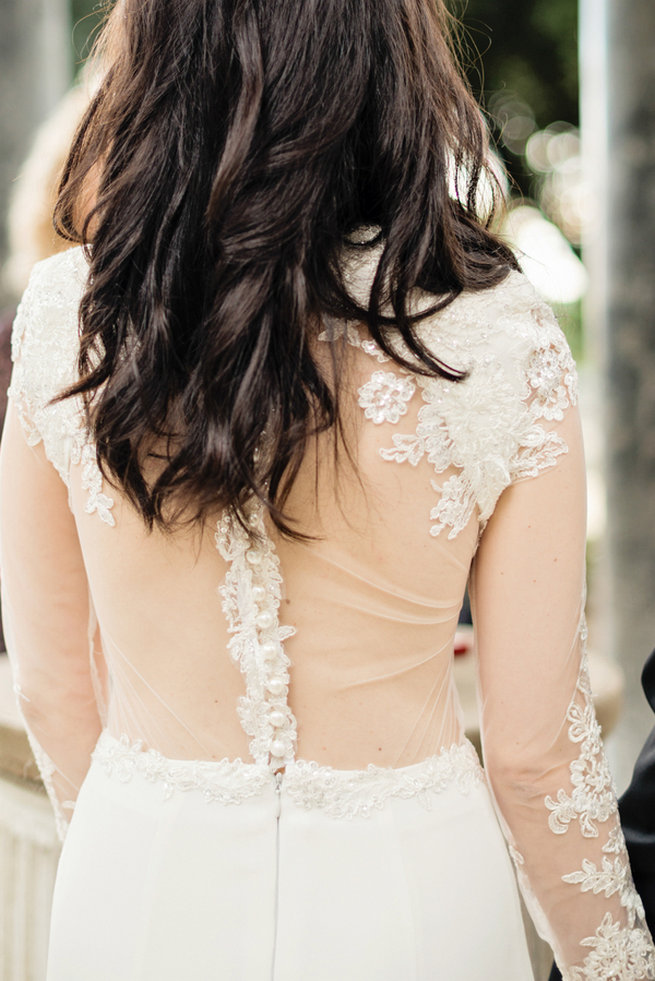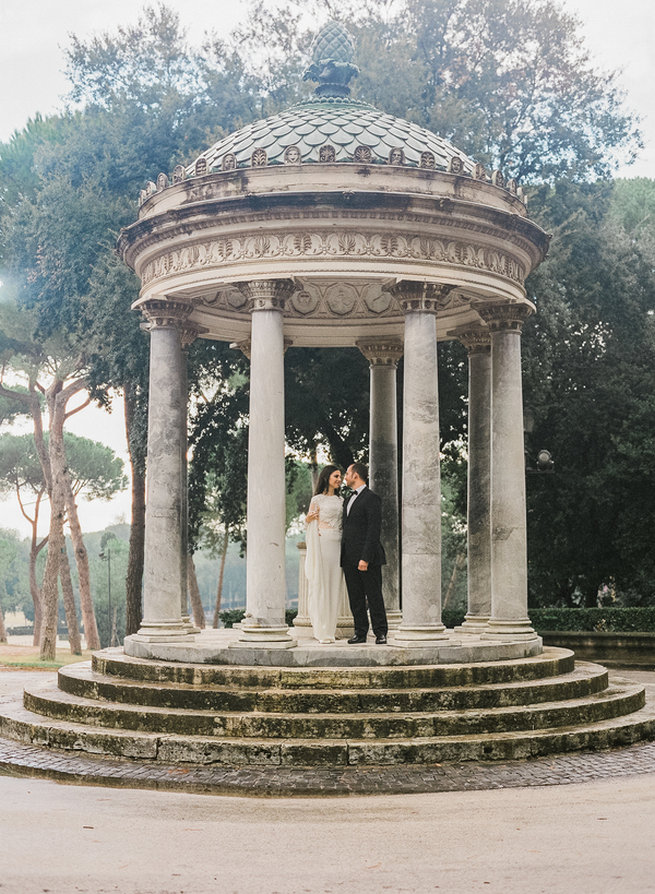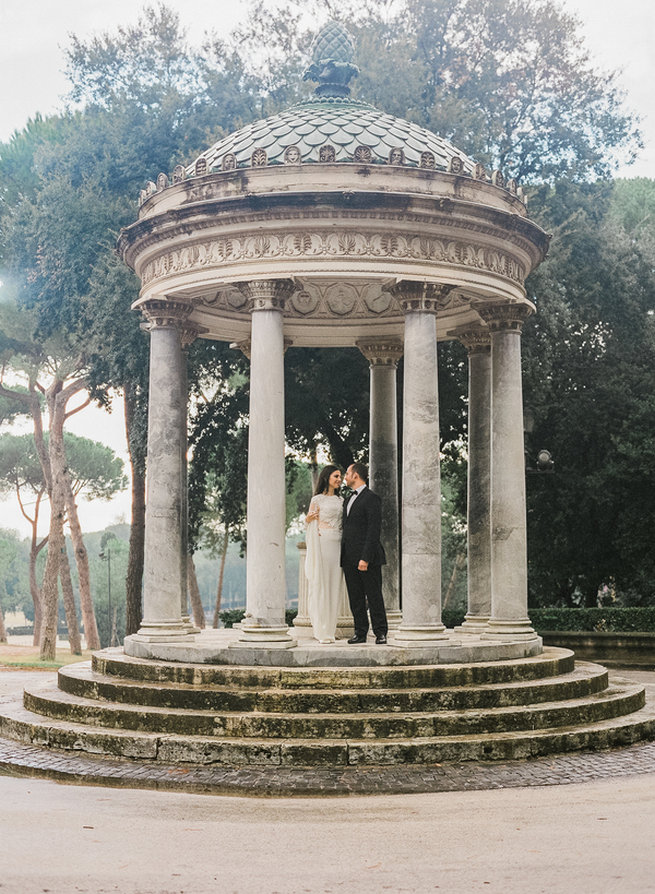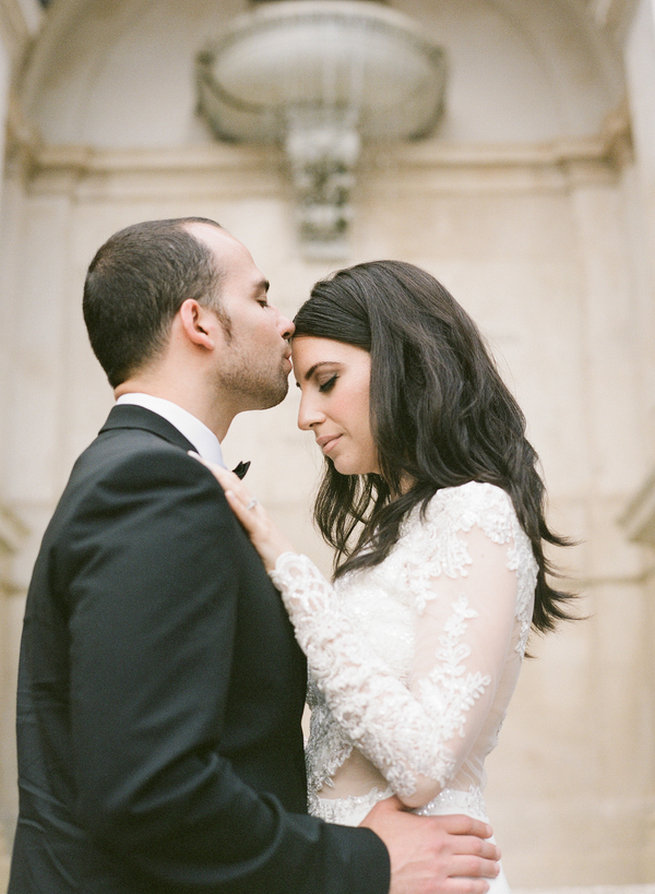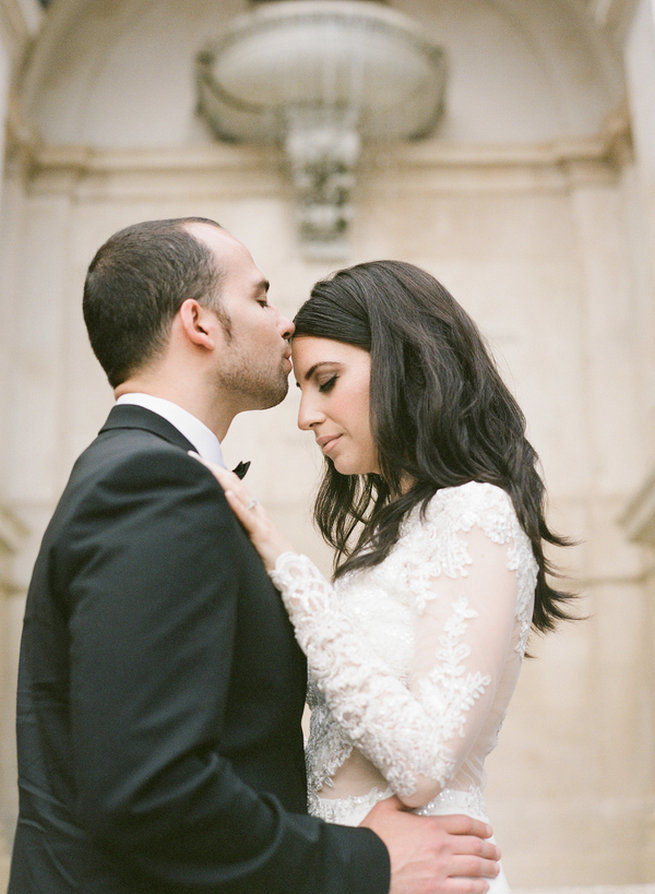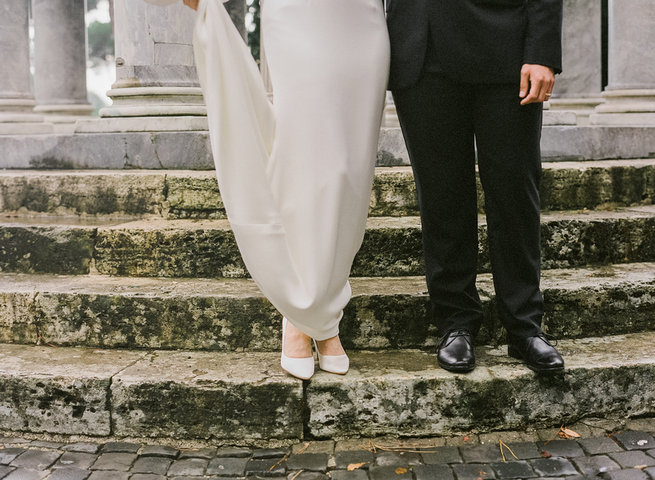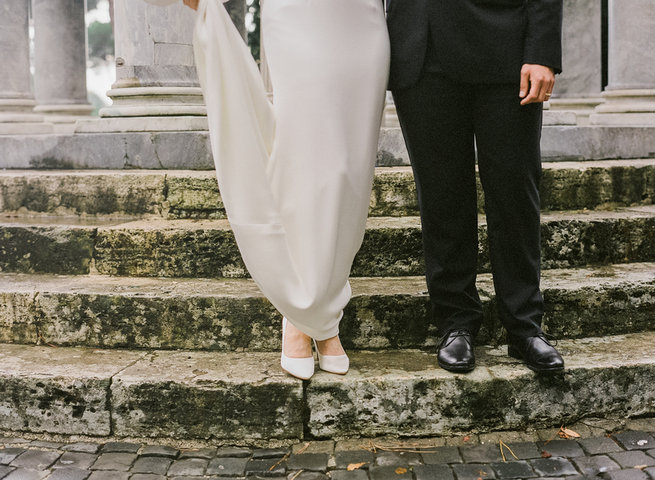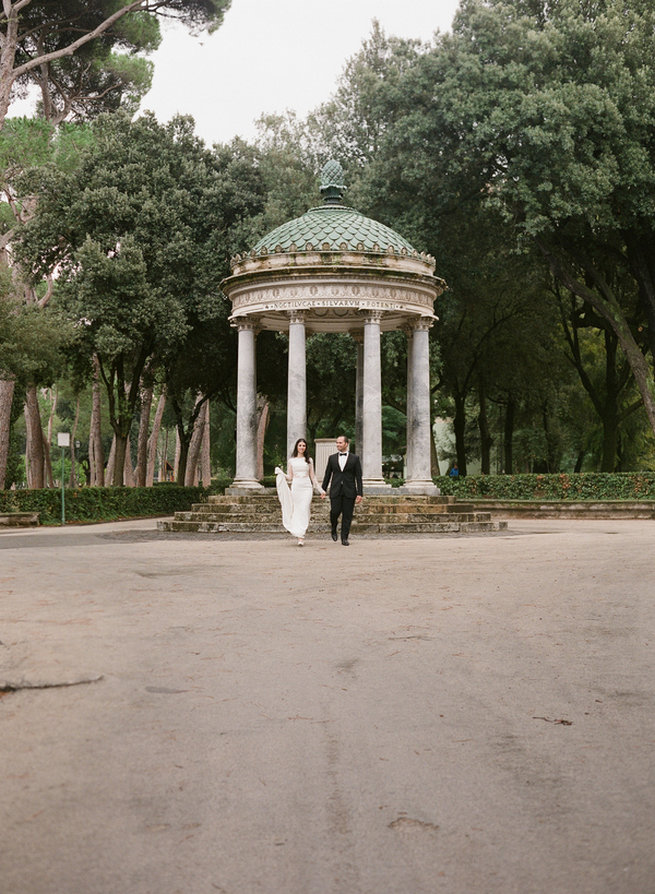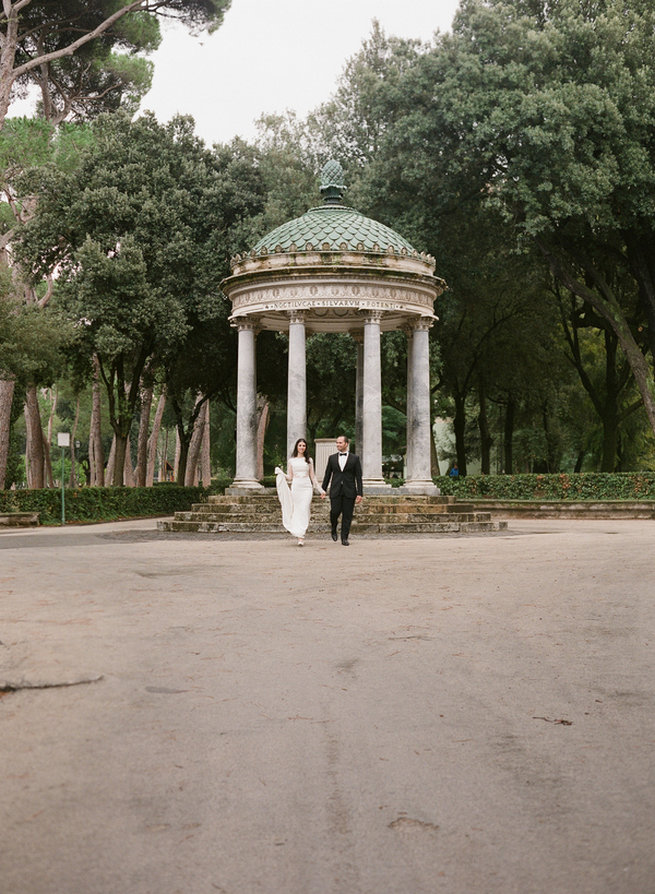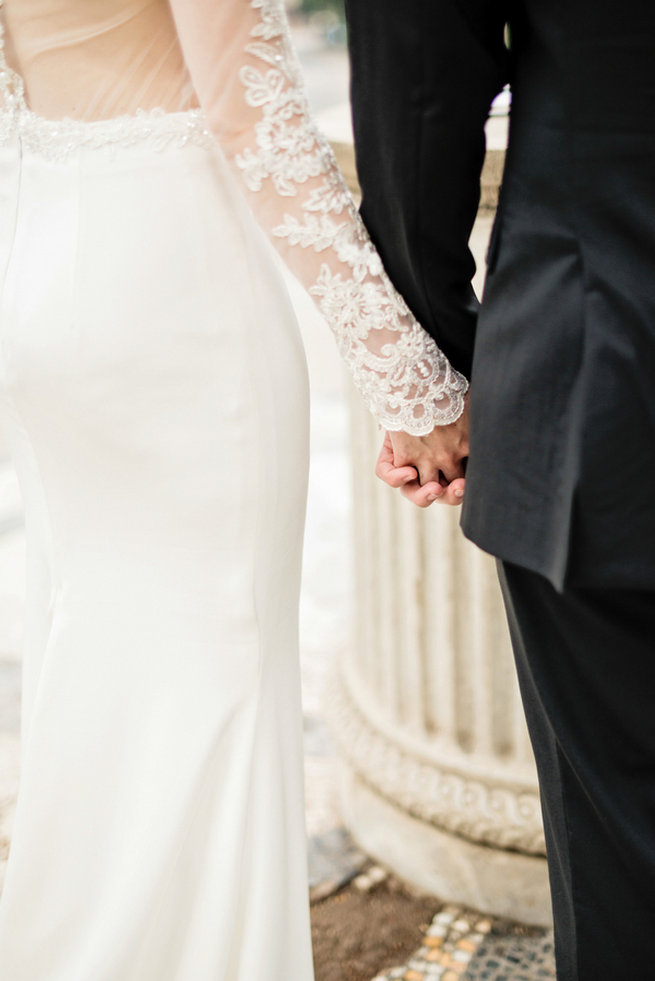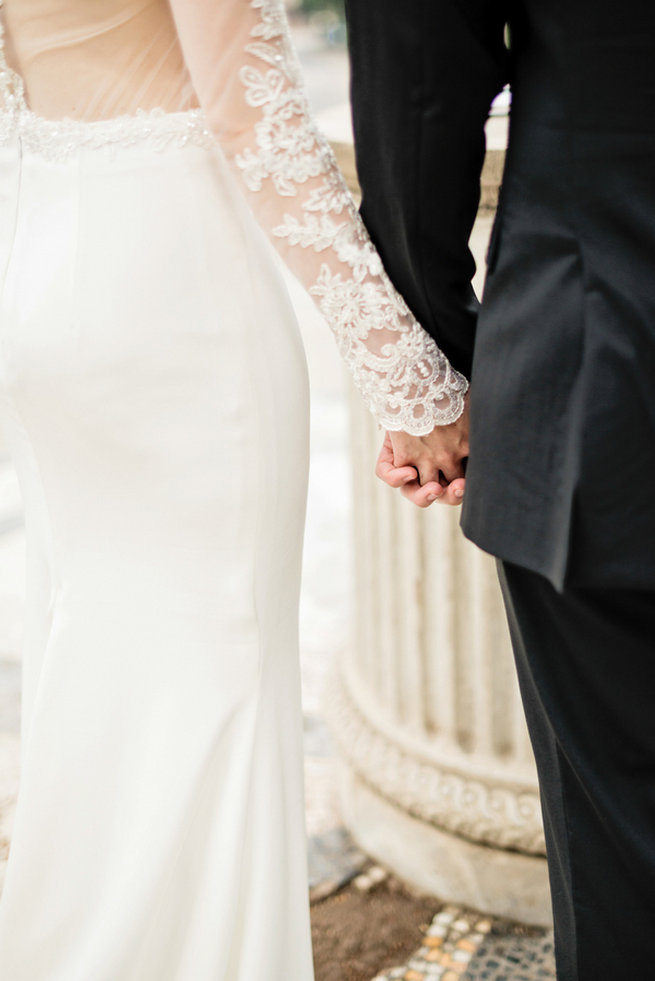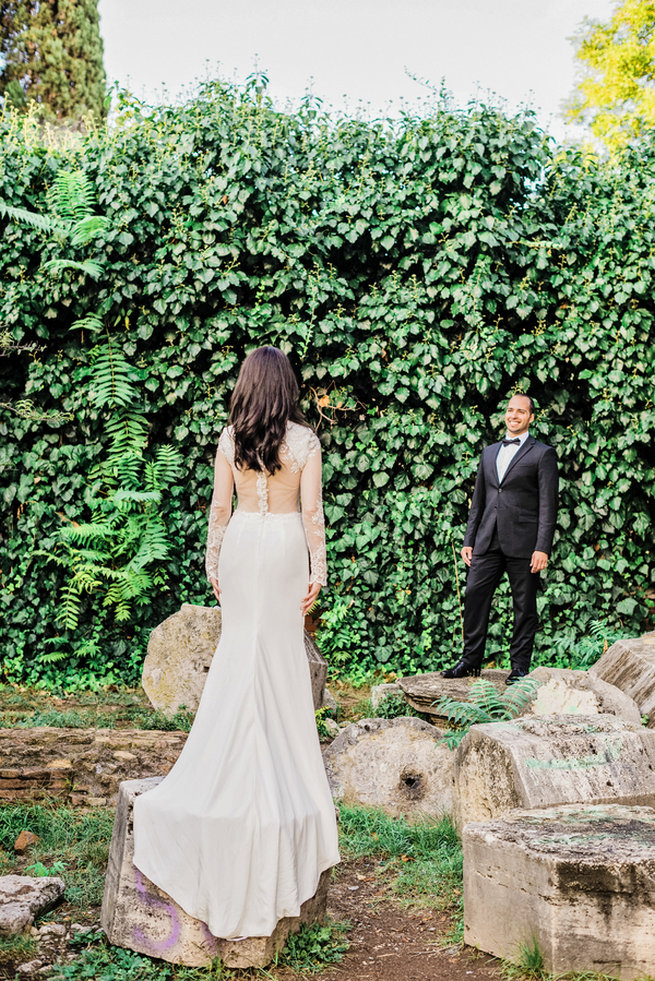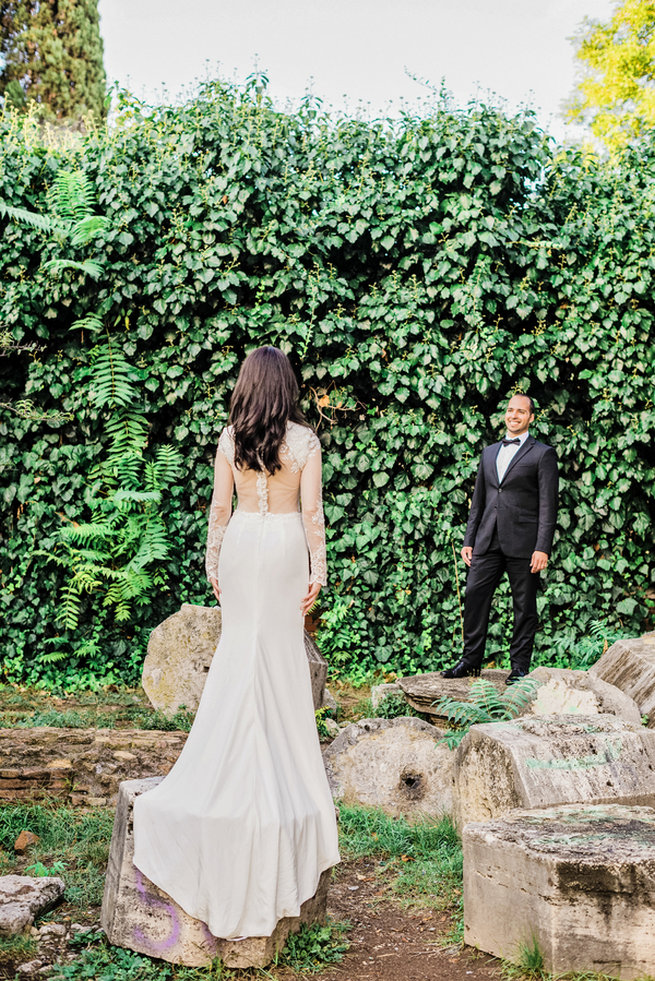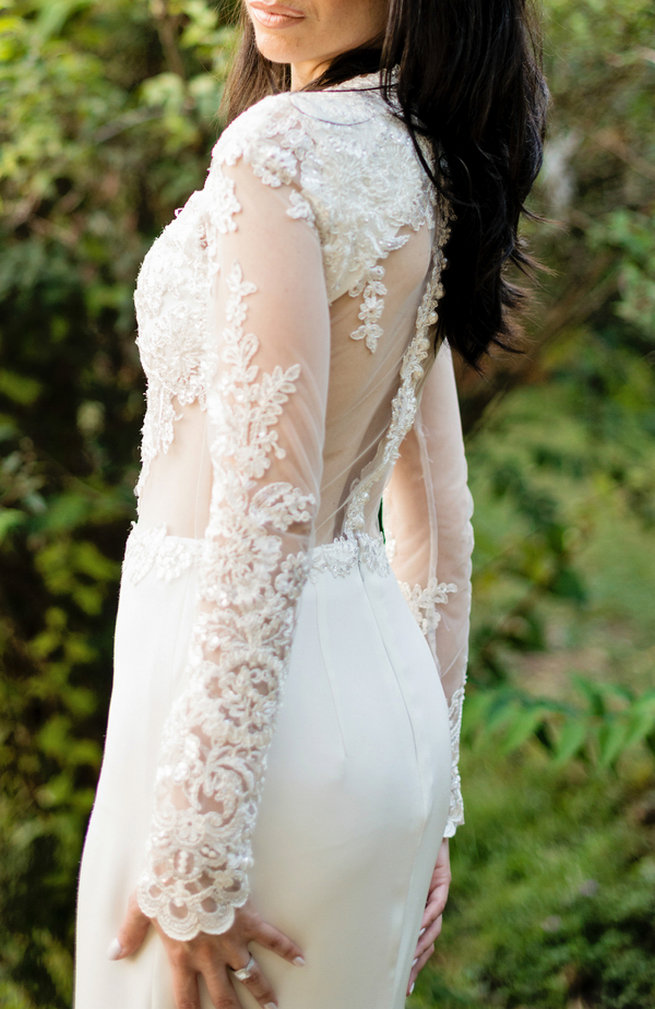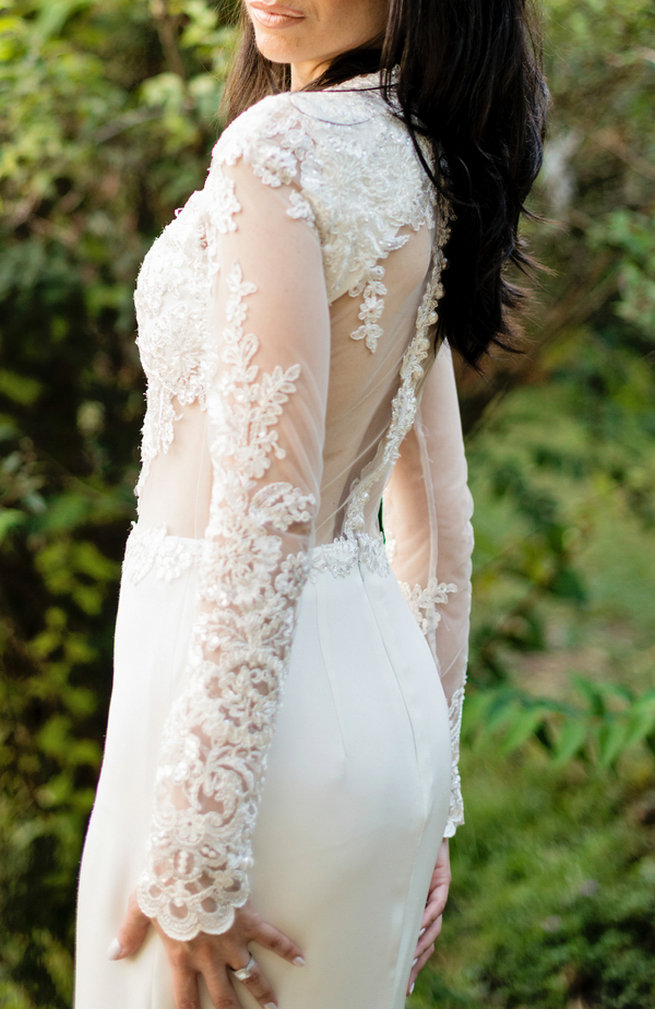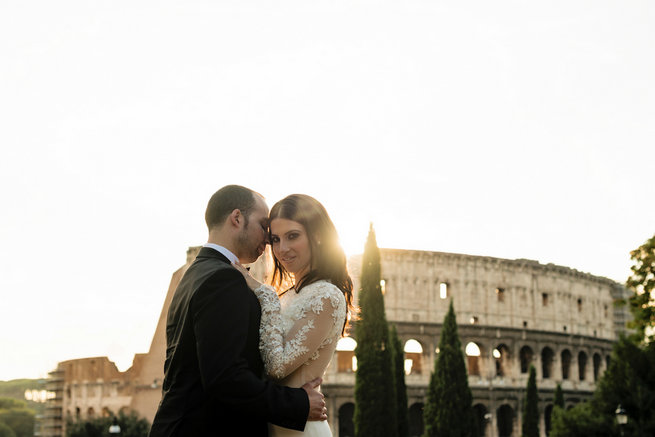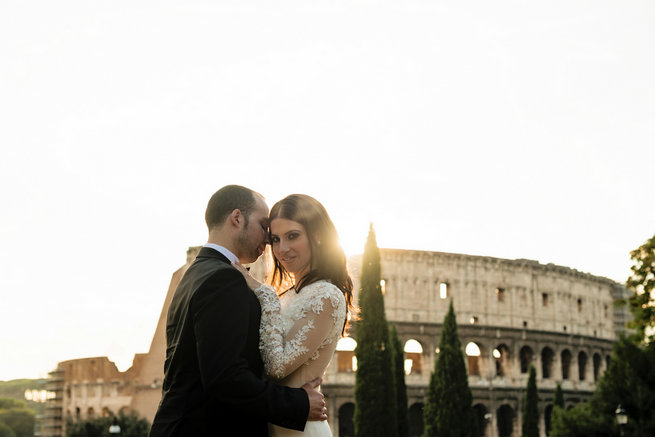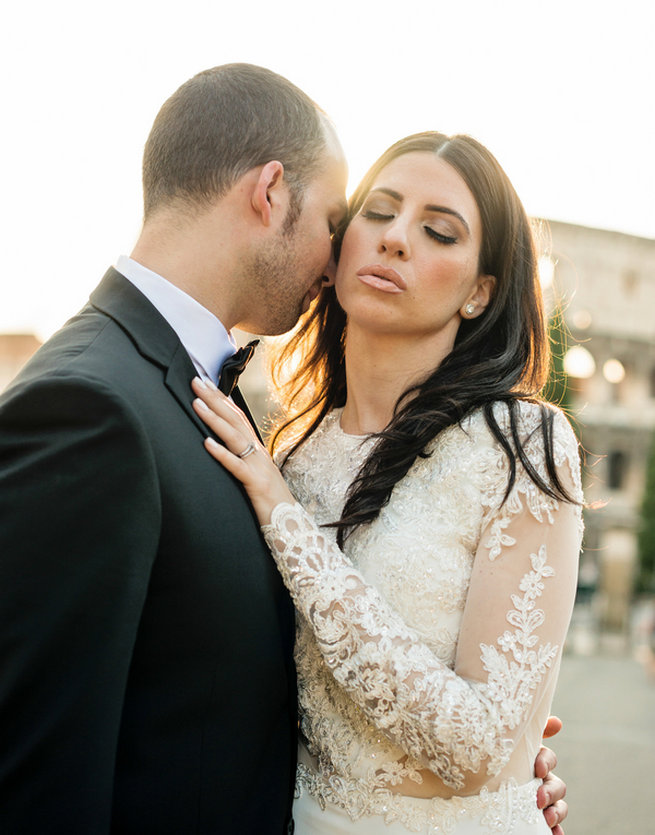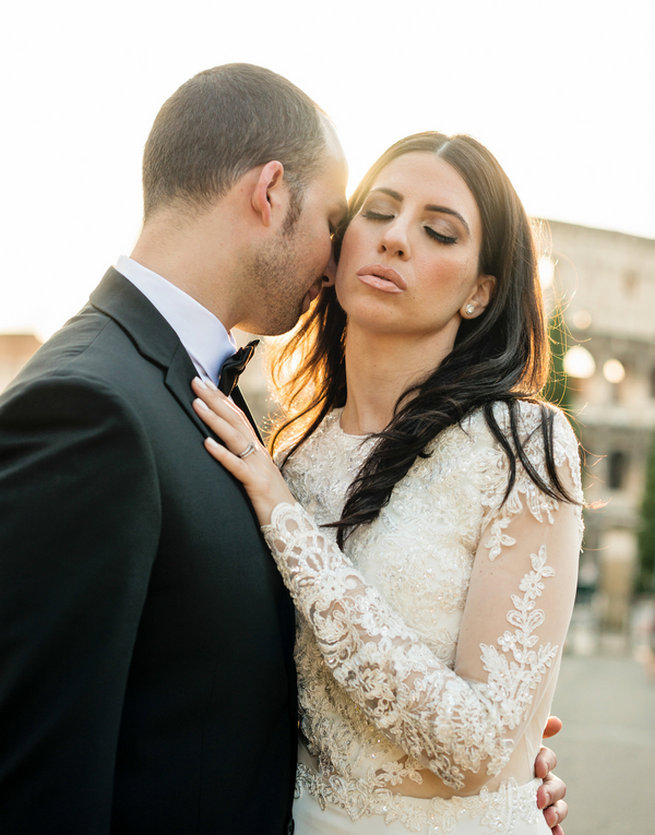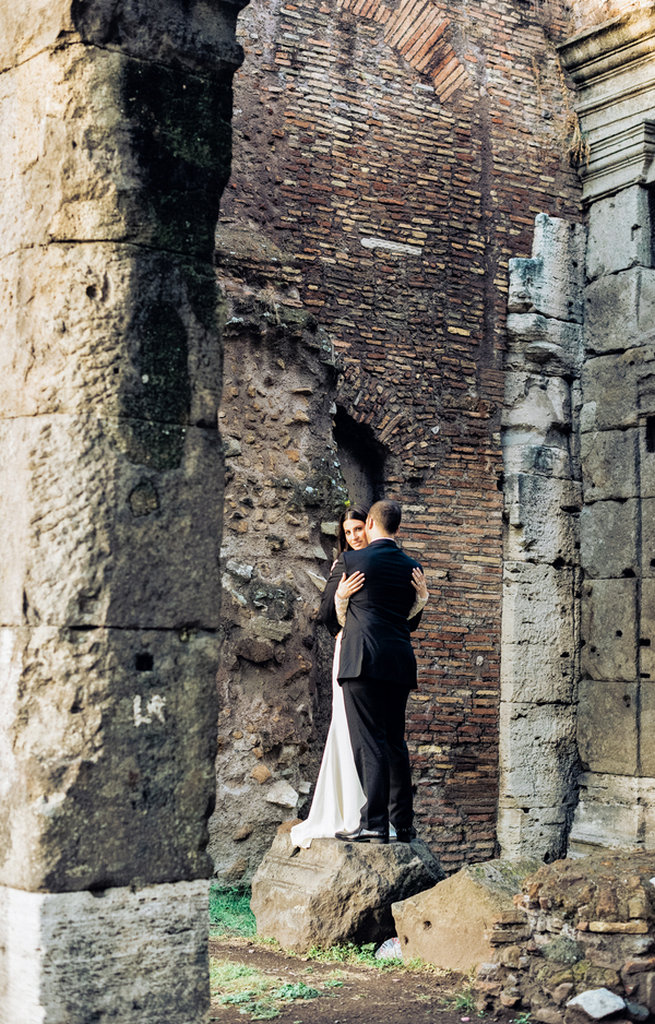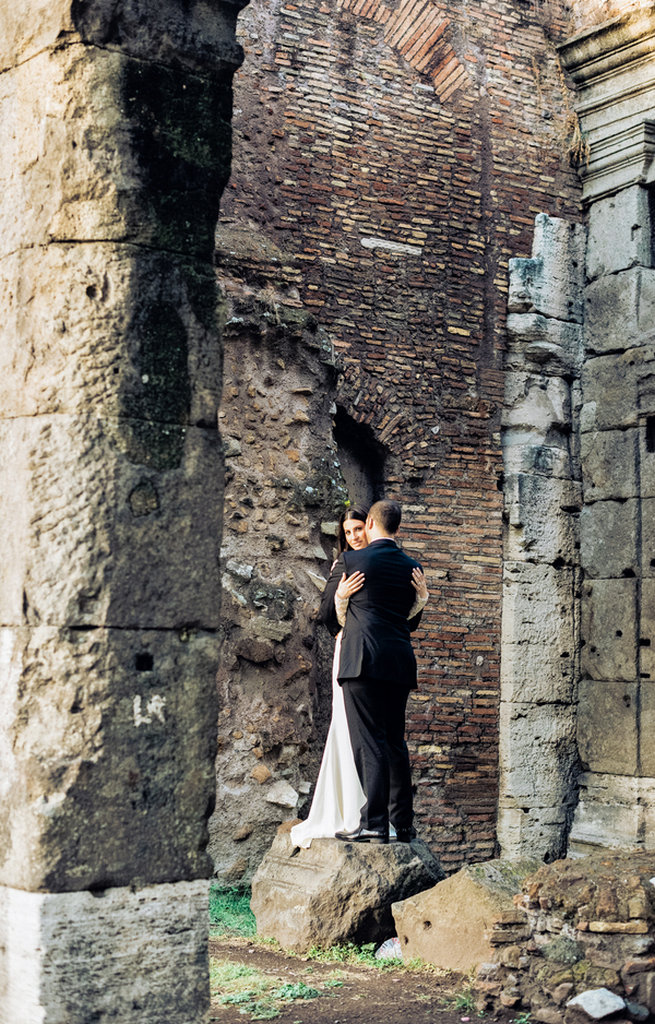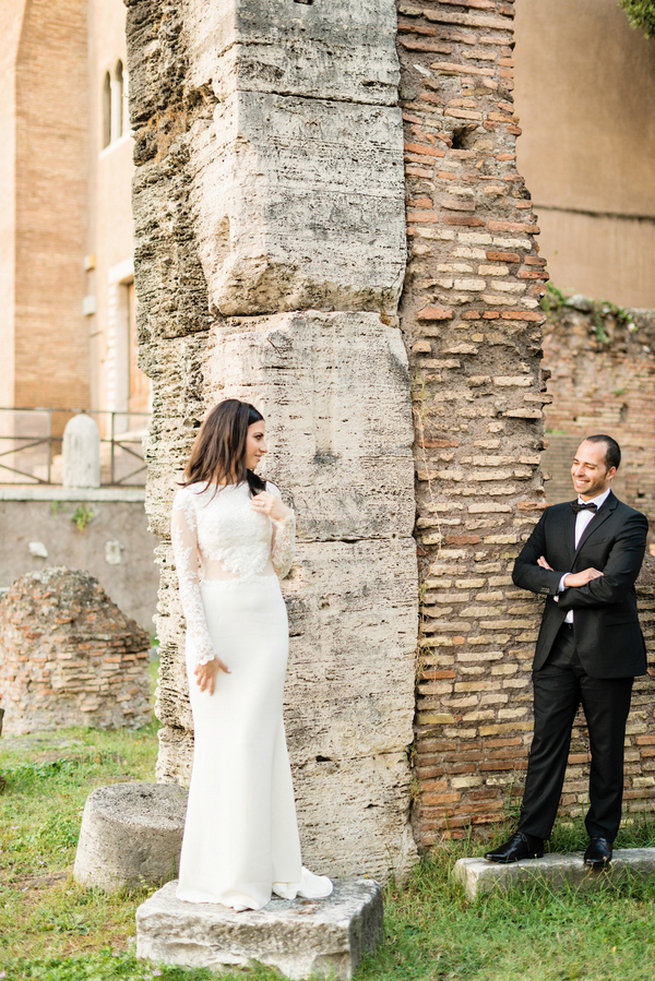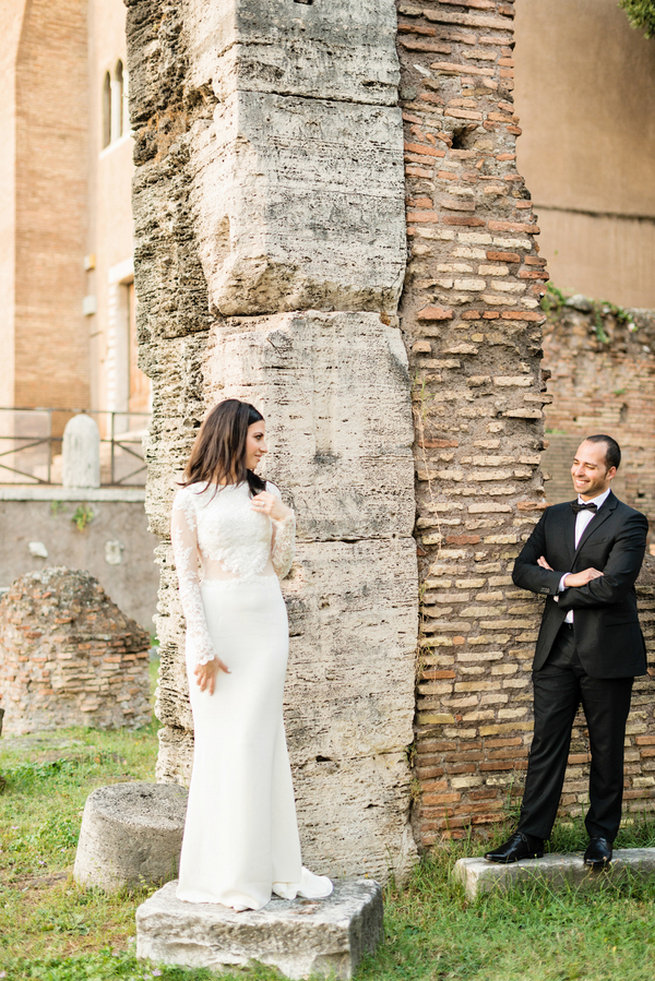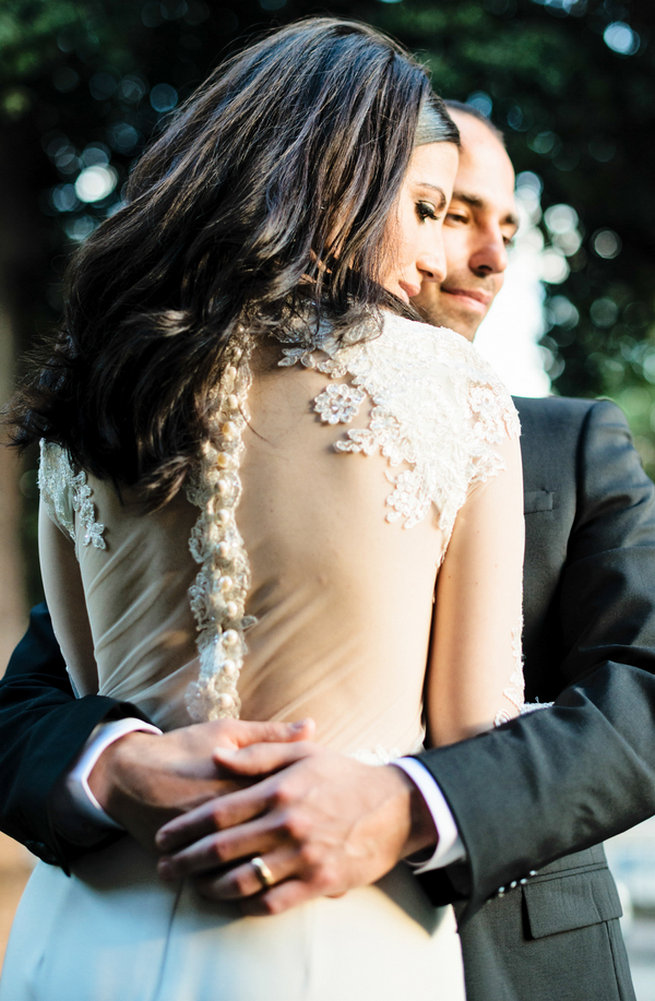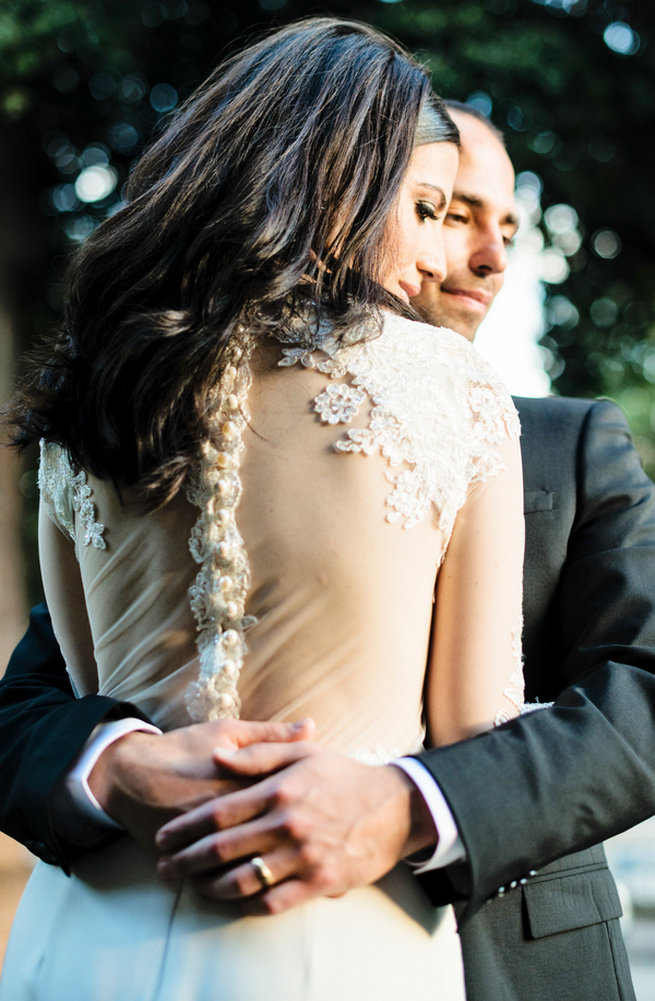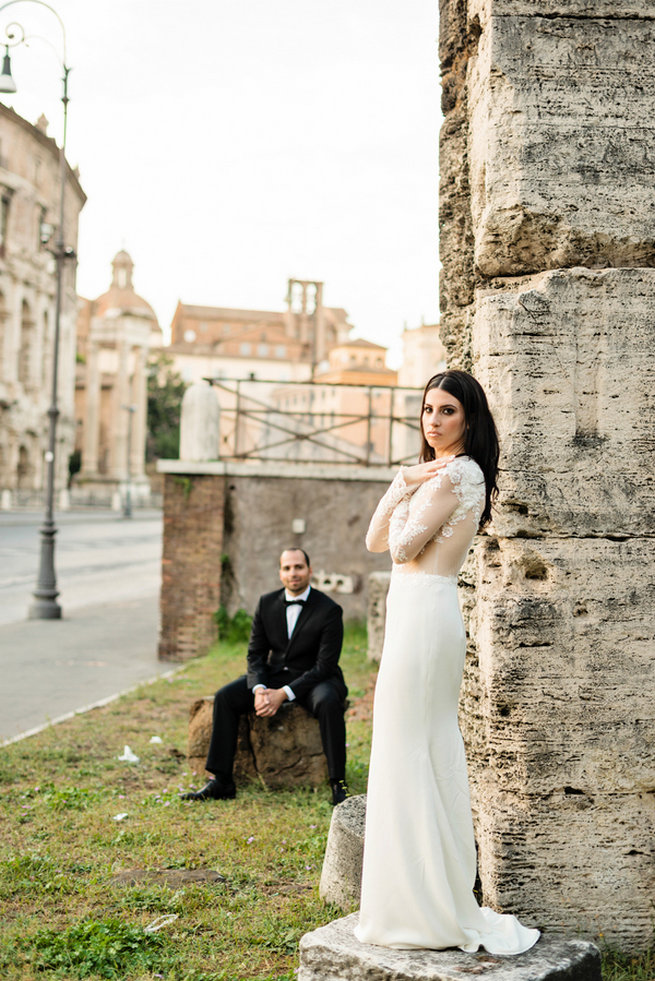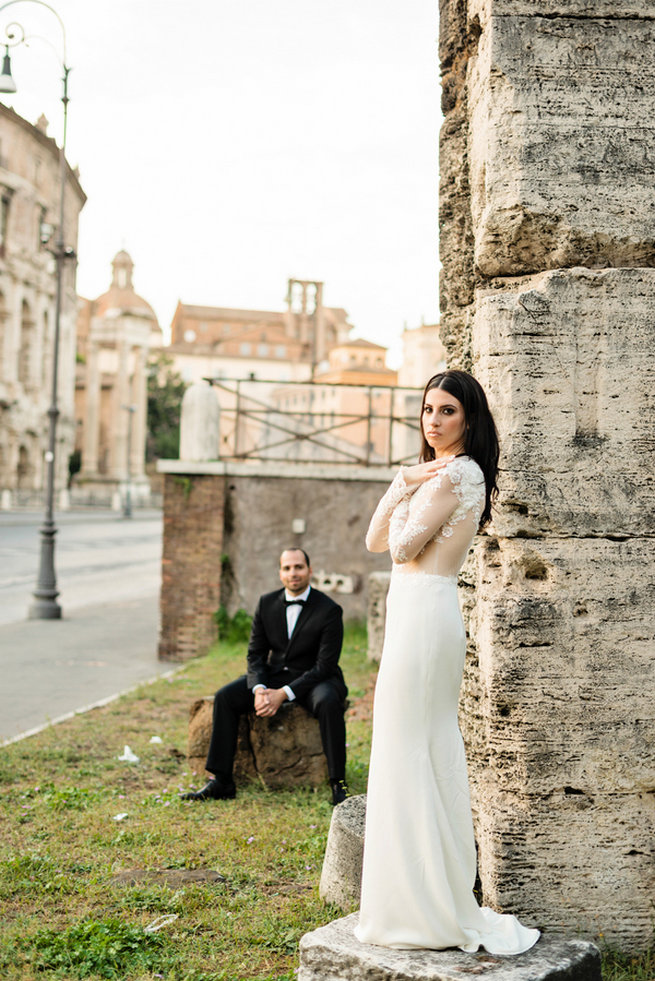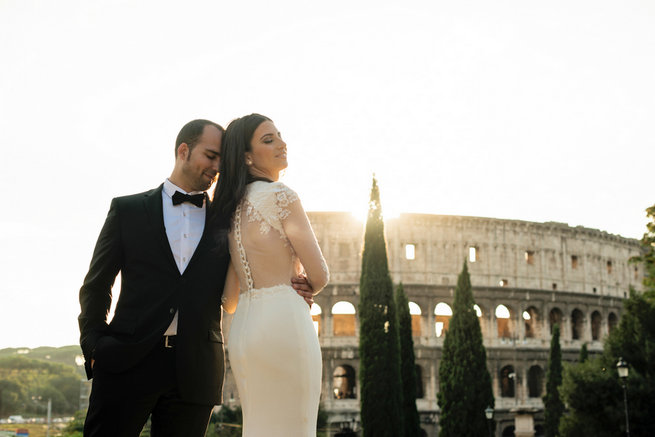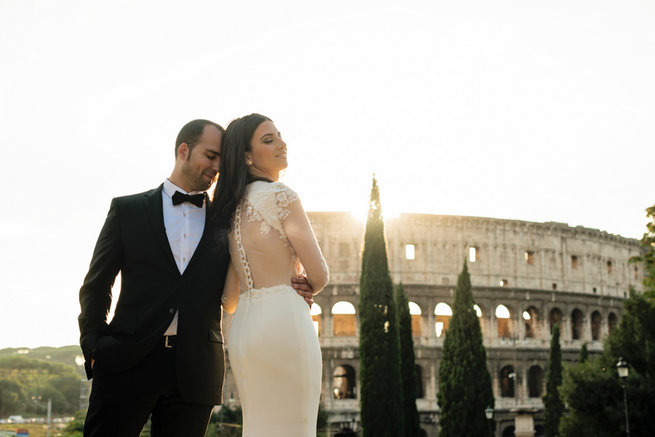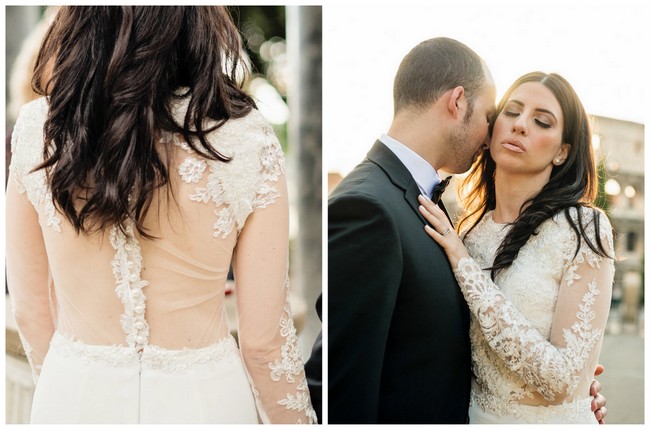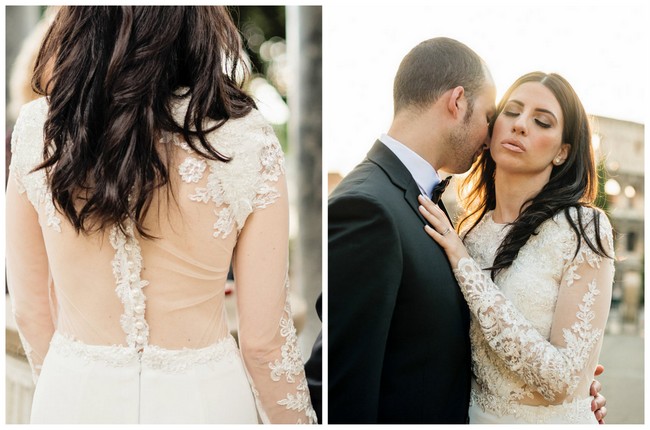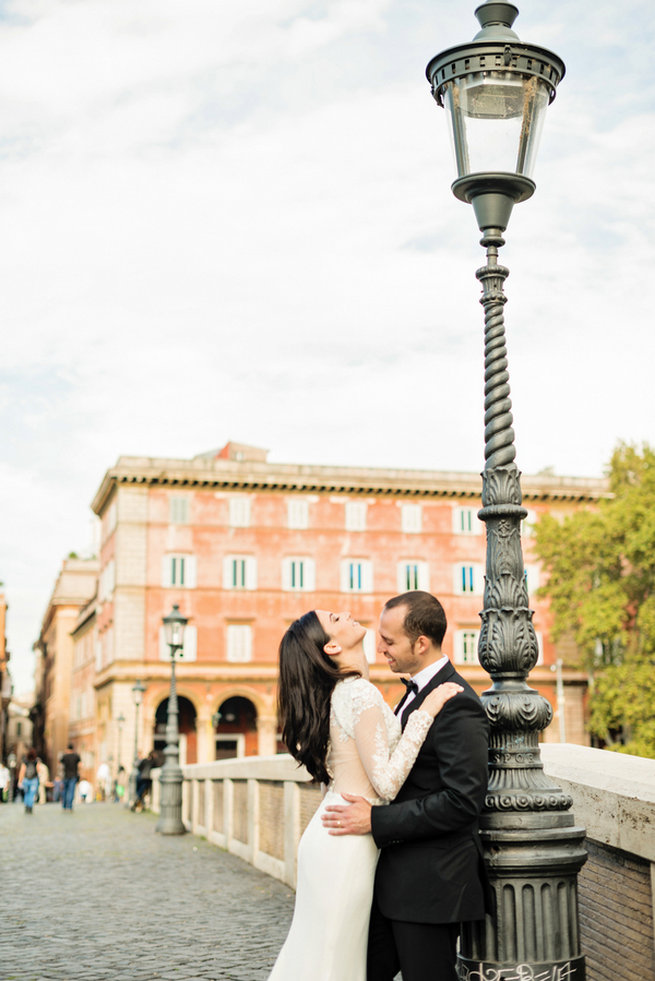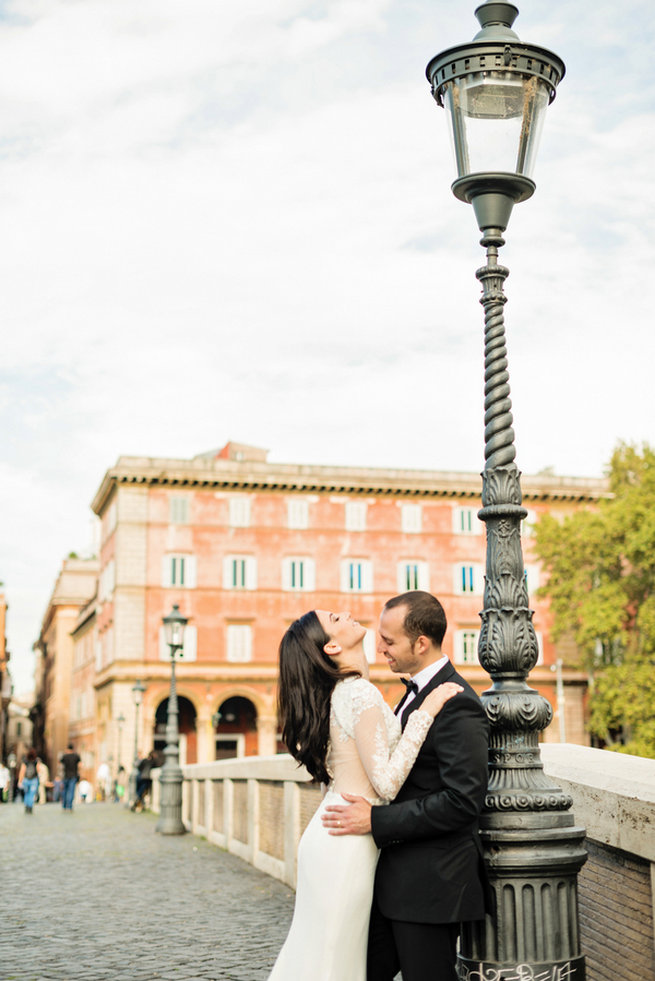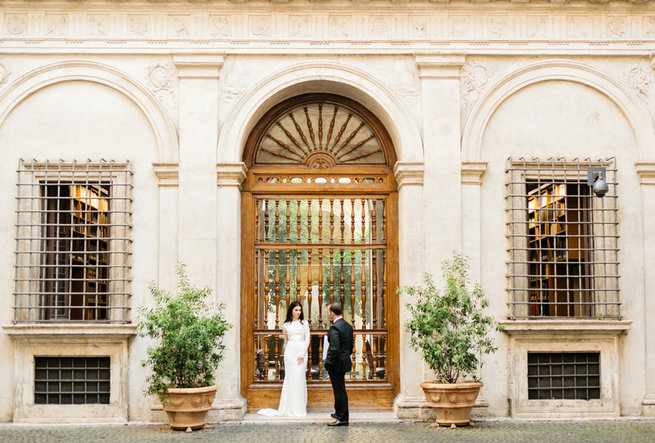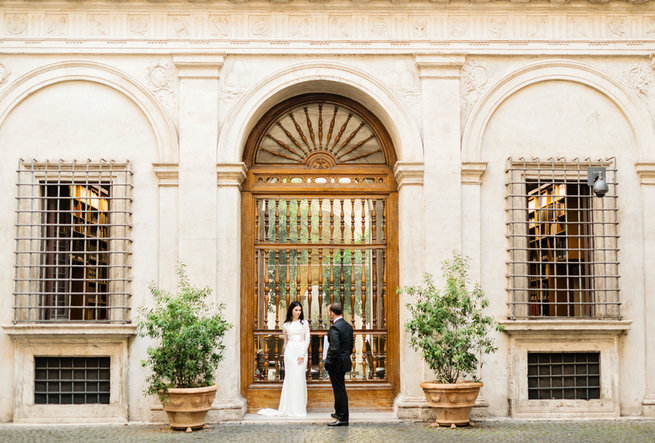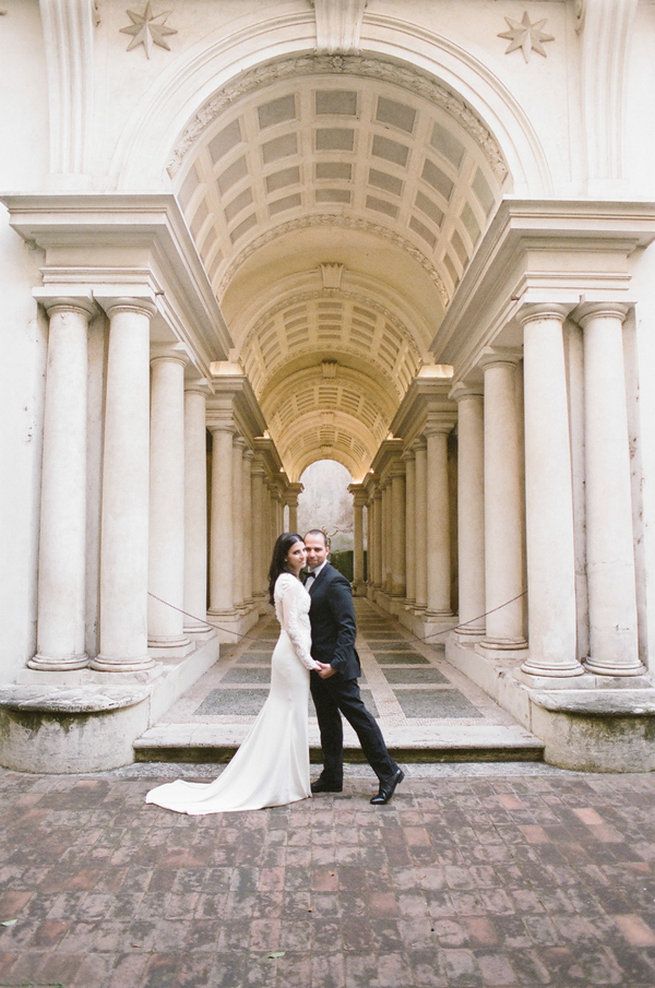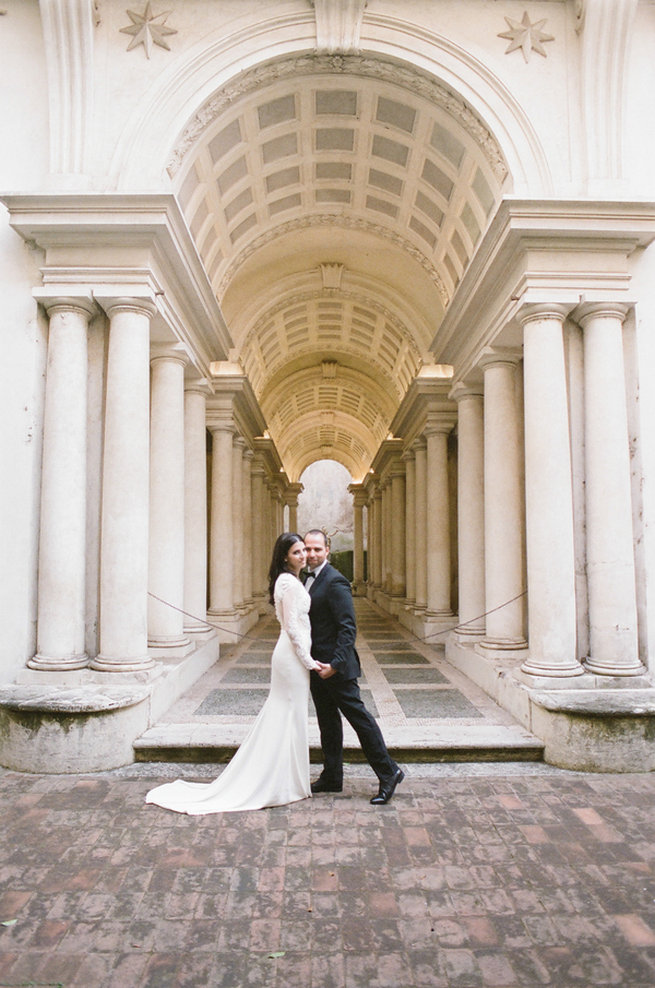 Glamorous Old World Italian Elopement
After their intimate ceremony the couple took a newly wed tour of the city with their photographer Rochelle Cheever: "Together they rode around the Eternal City to be photographed at its most famed sites and charming neighborhoods. They had fun making her childhood dream a reality by posing in front of fountains, and atop ancient bridges before taking the final shot at the Coliseum as the sun set. "
"Within the bustle of the country's capital, the couple found a lush garden with a circular stone pillared stage to say their vows," explains Rochelle.
♥ ♥ ♥  WEDDING VENDORS  ♥ ♥ ♥
Photographer Rochelle Cheever  // Villa Borghese Gardens, Rome, Italy //  Hair: Noi Salon in Rome  //  Dress  Stefania Orlando