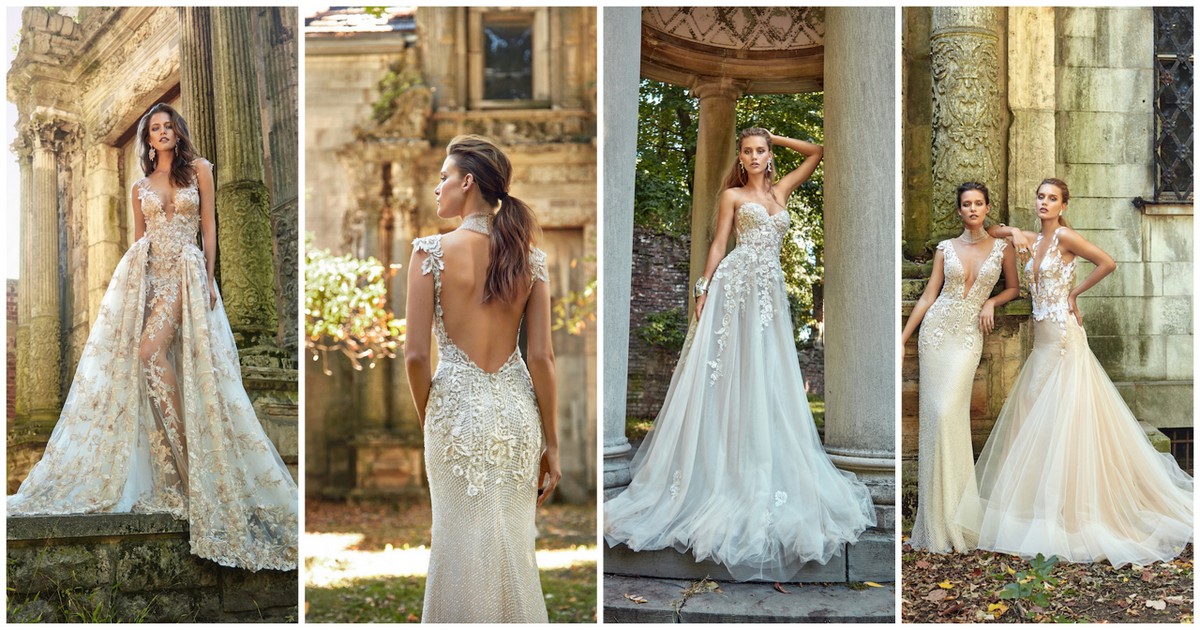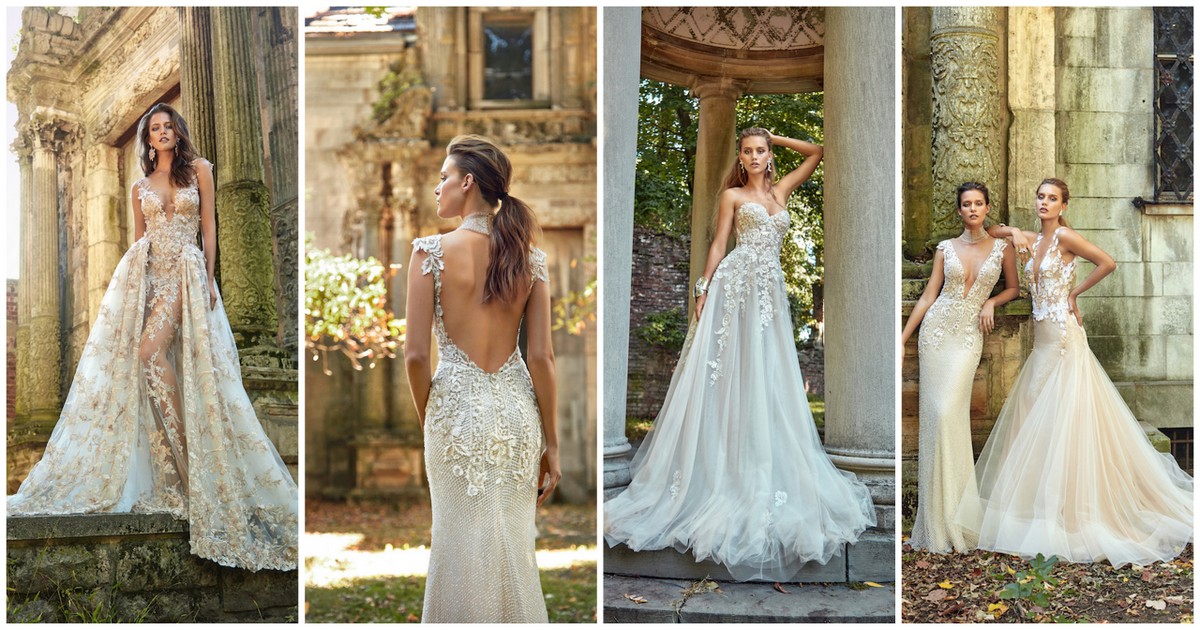 It's the most wonderful time of the year – it's time to unveil spectacular new Galia Lahav 2017 wedding dresses to the world! The fashion house of designer Galia Lahav, whose sought-after gowns are lavishly wrapped around celebrities such as Jennifer Lopez, Meghan Trainor, Nicole Scherzinger, Serena Williams and Angela Basset on the red-carpet, today reveals the first official look at their bridal couture collection which is worthy of royalty.  Le Secret Royal Part II has arrived!
Dramatic, gasp-inducing silhouettes, painstakingly perfect floral embroideries and petal details are wrapped up in exquisite fabrics in warm earth tones and tonic rose blush shades. 
That the new Galia Lahav 2017 wedding dress collection has gowns fit for a queen is no accident. Royalty is, in fact, the inspiration behind these ethereal, extravagant, luscious bridal creations.
"This collection was created to express our deep love for couture garments. It was solely inspired by the royals; by their essence, poise, and mostly, their secretive lives. For that, Galia has advanced her designs to something familiar yet extraordinary to complete its journey through the royals."
Galia Lahav Wedding Dresses: The Collections
Galia Lahav's 2017 wedding dresses continue their tradition of ultra-lavish gowns, established by the successes of previous works. Legendary early collections include the St Tropez collection, followed by the 2013 Empress Wedding Dress collection. We interviewed Galia Lahav exclusively for Confetti Daydreams here. Hot on its heels, the 2014 La Dolce Vita wedding dress collection received massive acclaim, with Galia Lahav's 2015's sizzling Tales from the Jazz Age collection taking the design house to new heights.
It was after this that Galia Lahav introduced Les Reves Bohemians, a collection of fairy-tale wedding dresses fulfilling the dreams and fueling bridal fantasies. The demand for Galia Lahav's wedding dresses gave rise to the 2016 launch the pret-a-porter line, GALA, as well as the Ivory Tower collection.
Recognized by Chambre Syndicale de la Haute Couture as an official Couturier, Galia Lahav and her team, including lead designer Sharon Server, are now preparing for Paris' Couture fashion week in late January, 2017.
Galia Lahav 2017 wedding dresses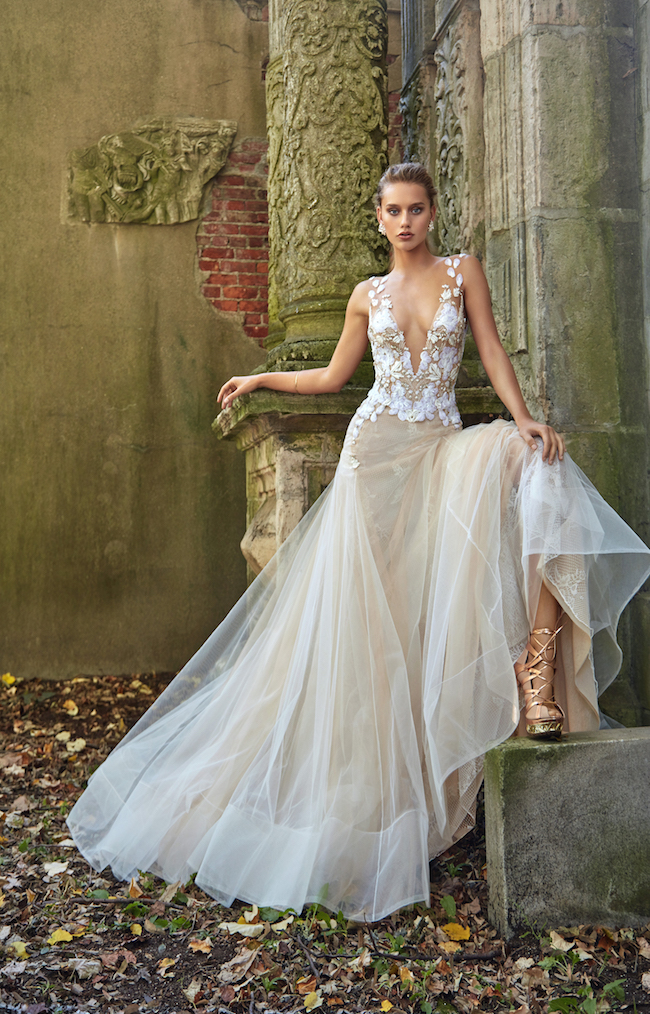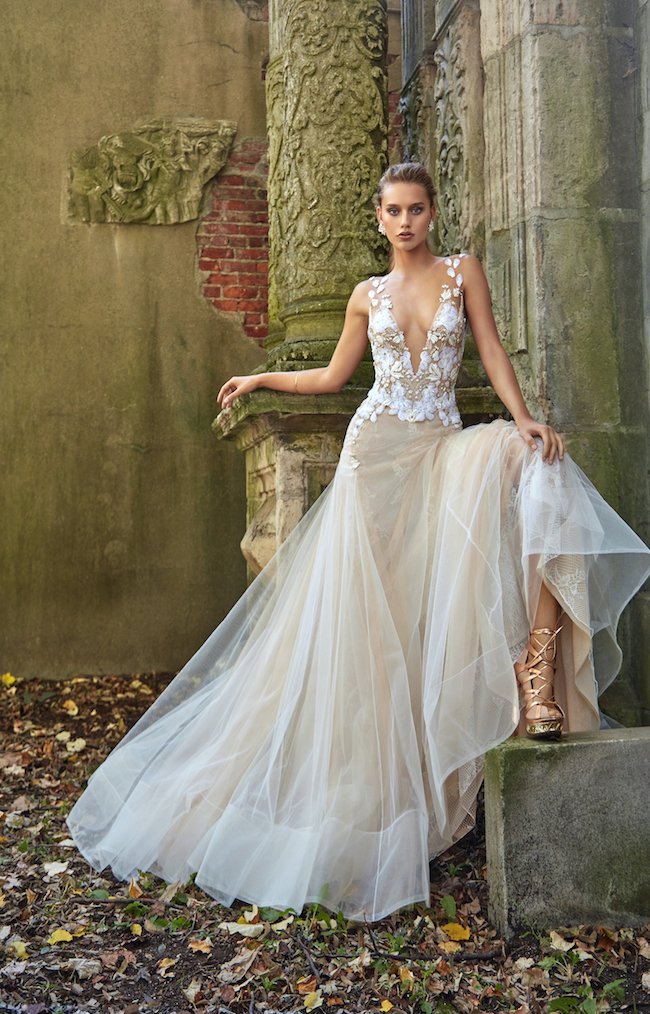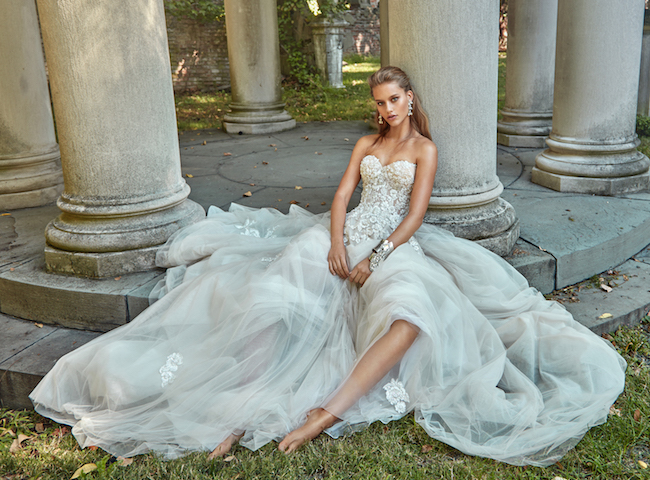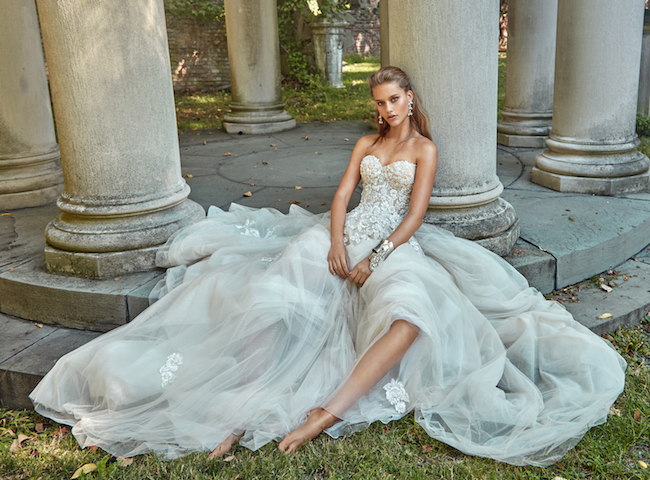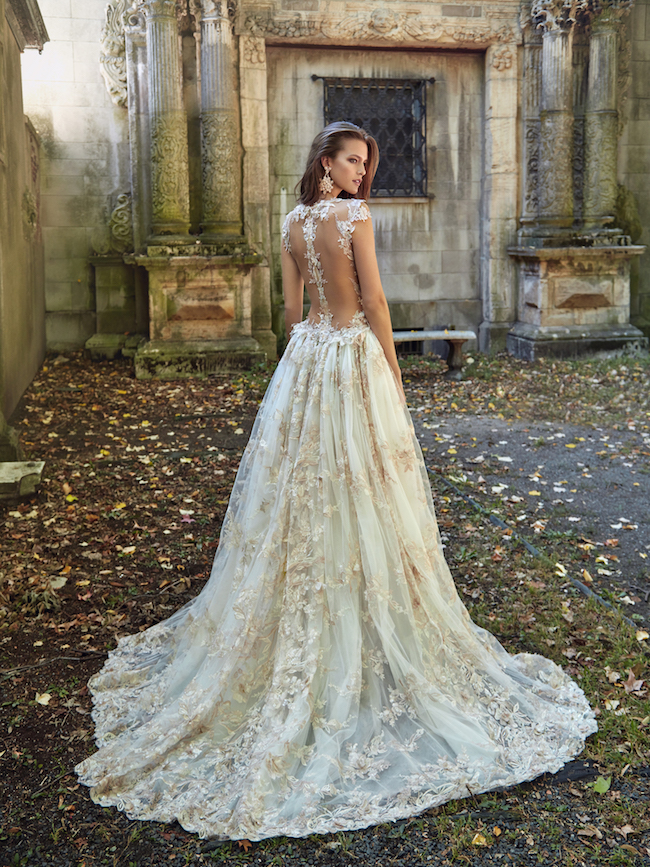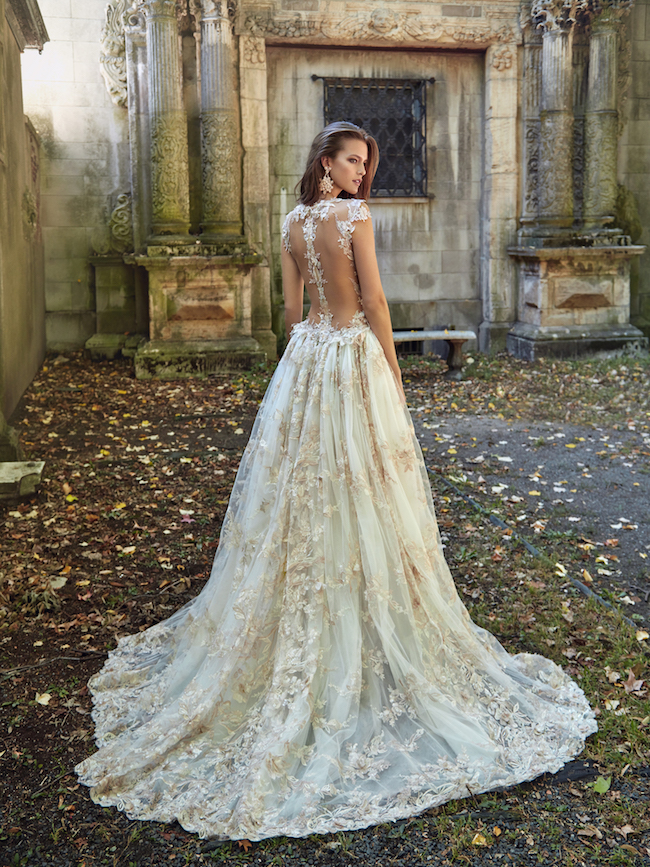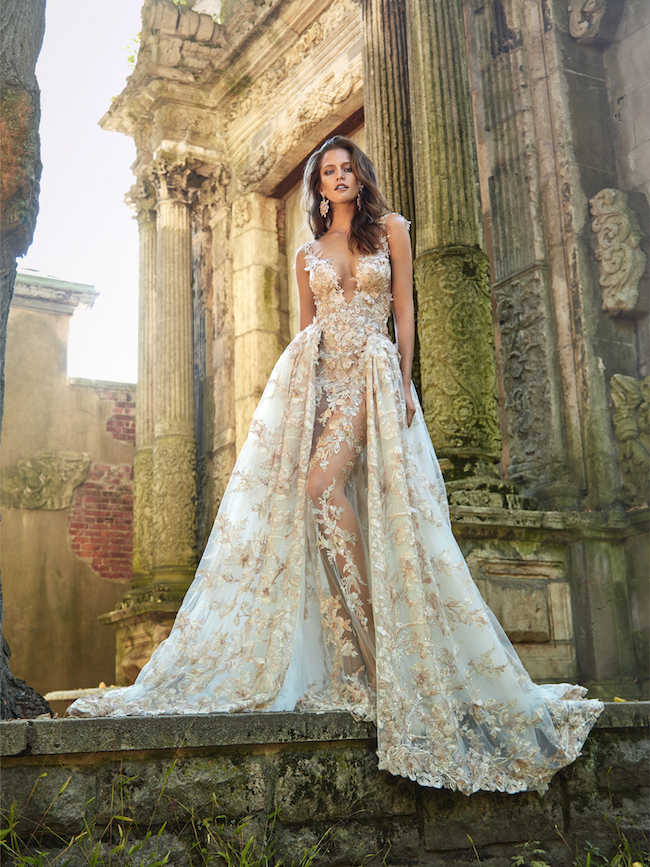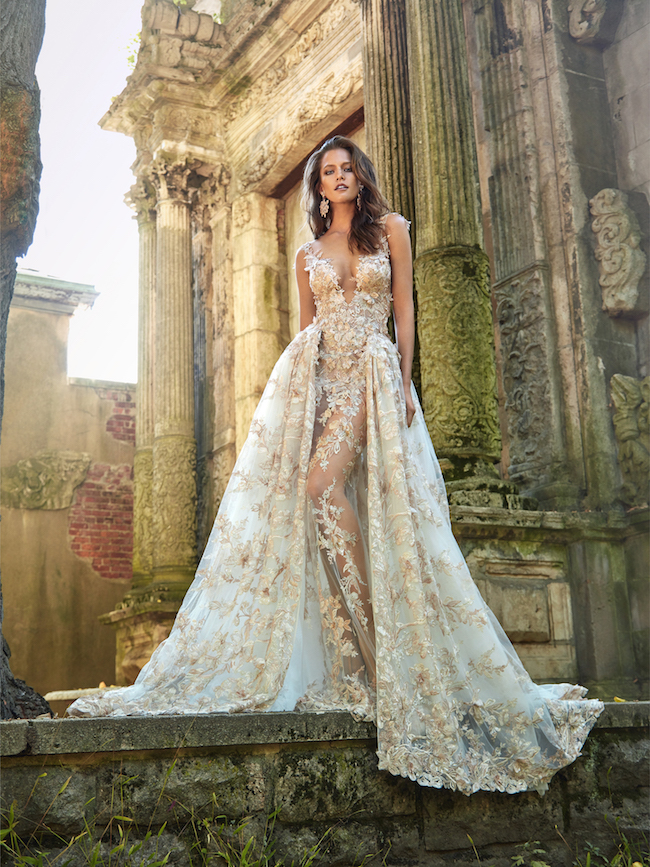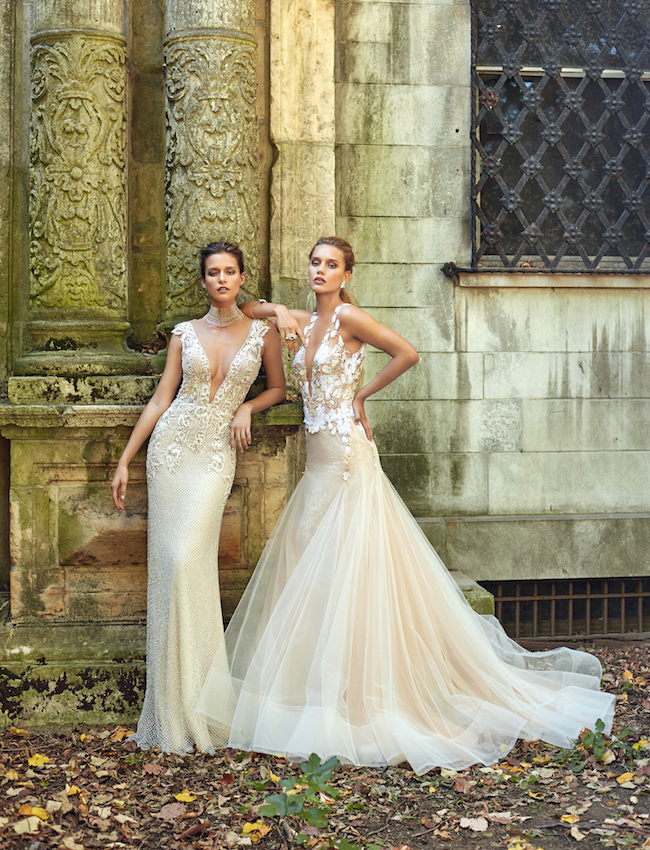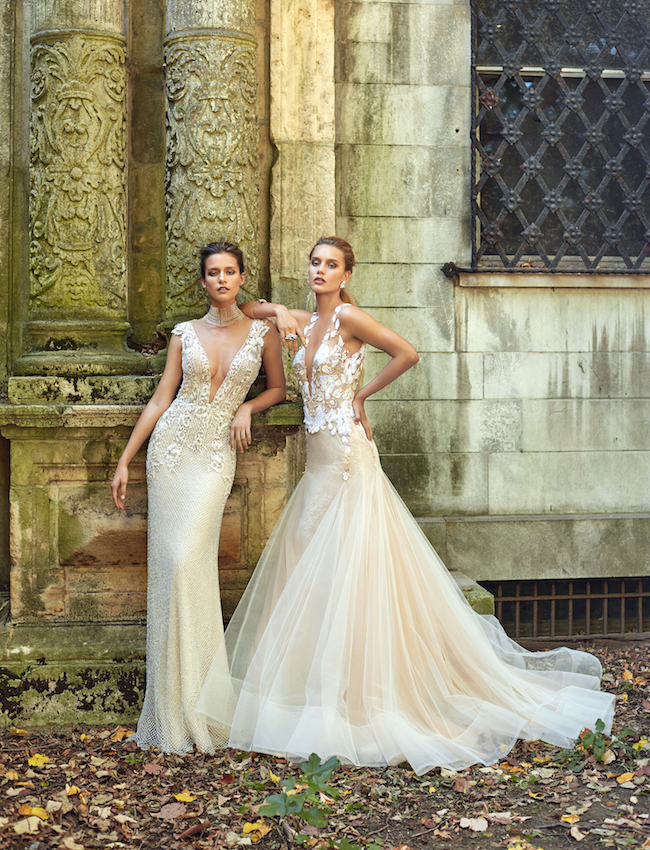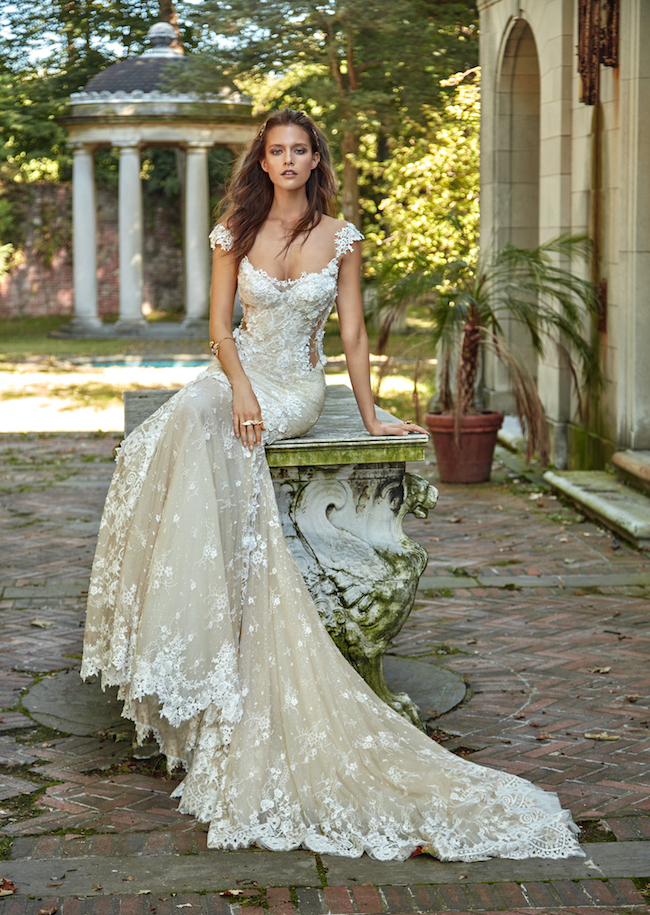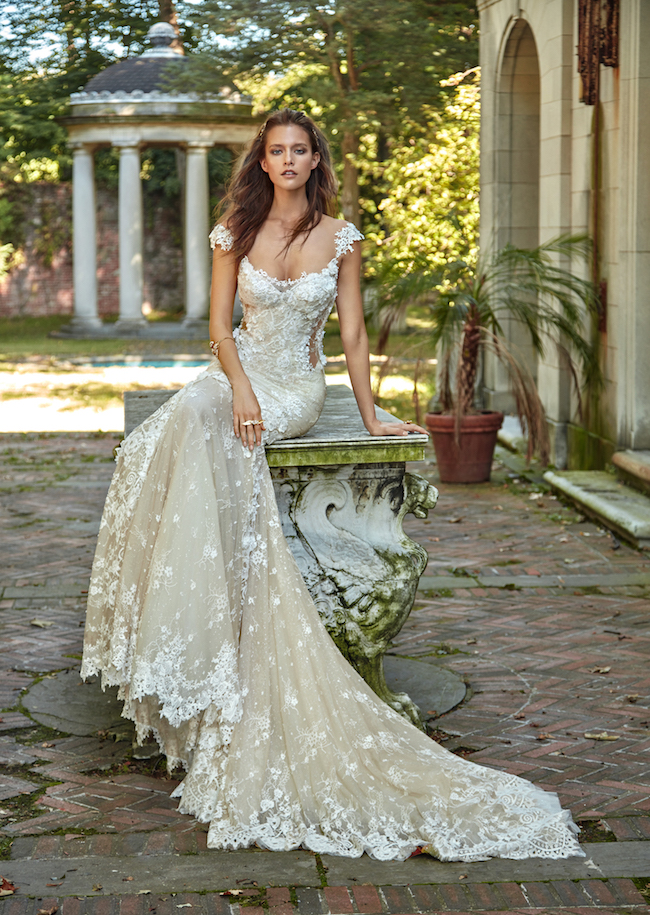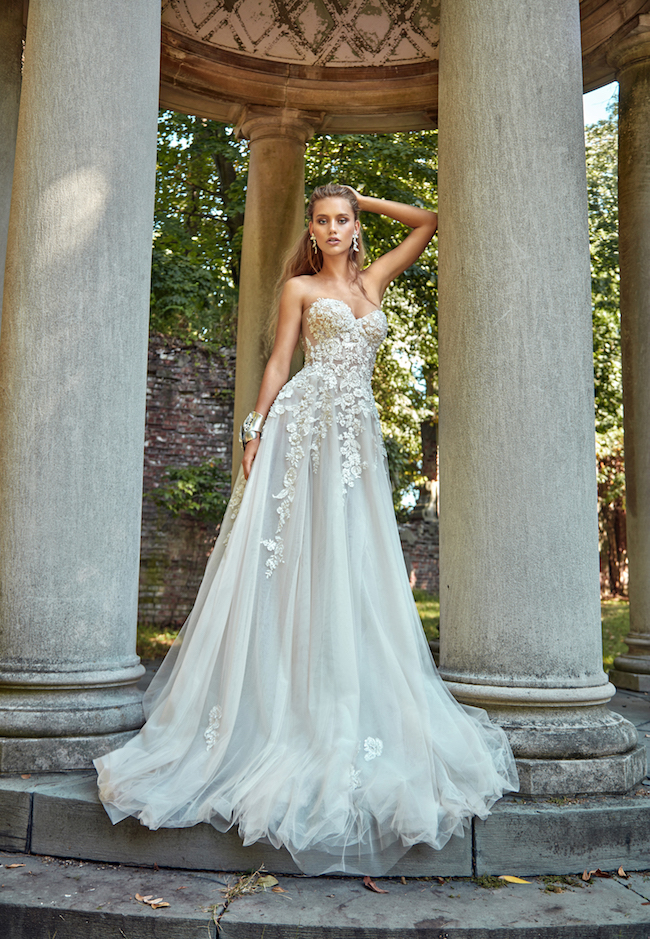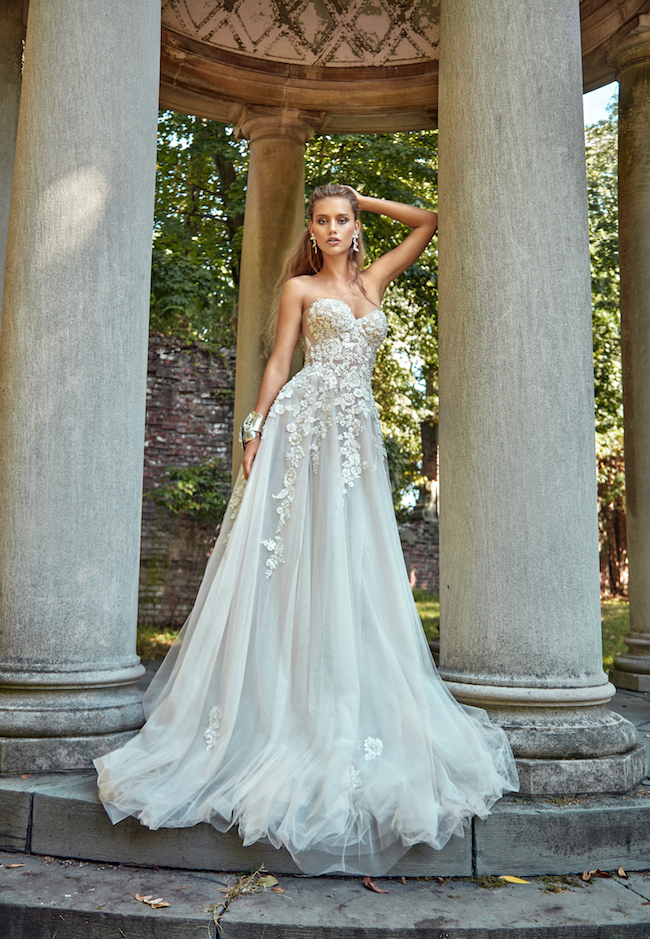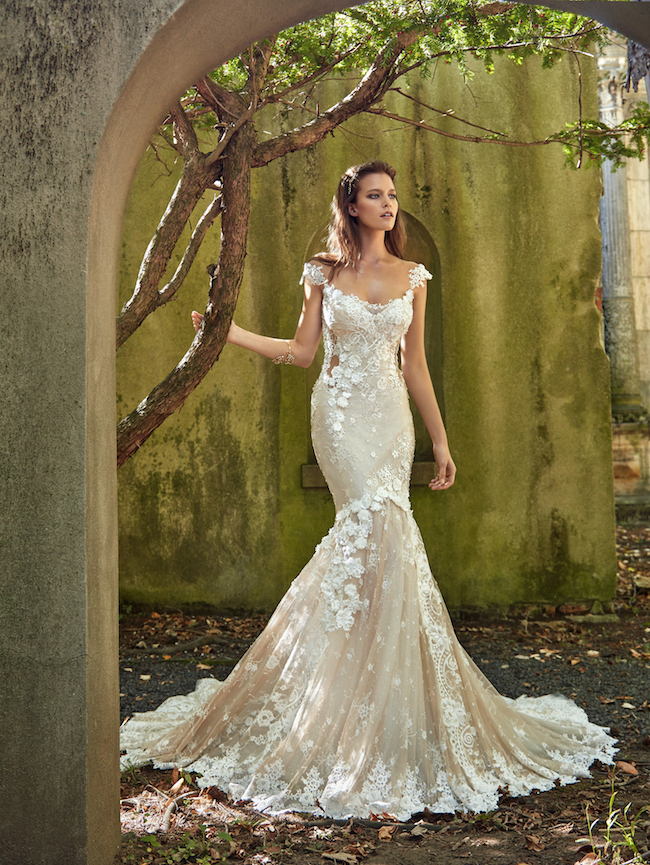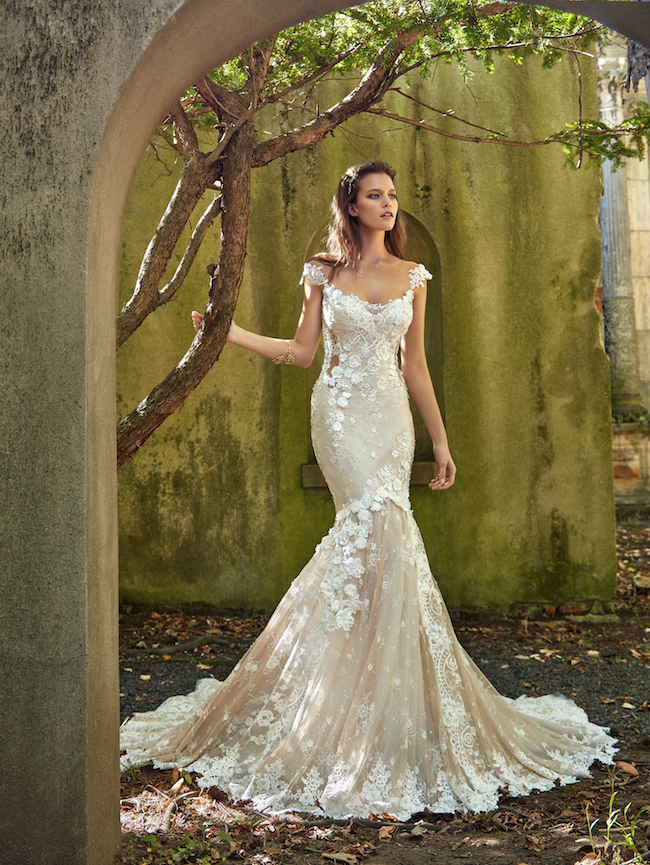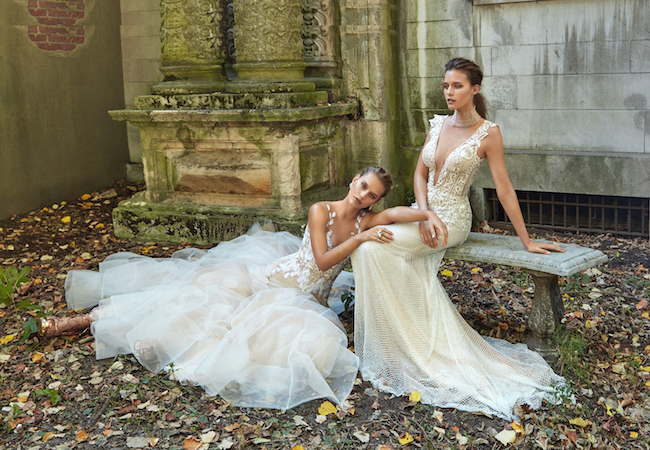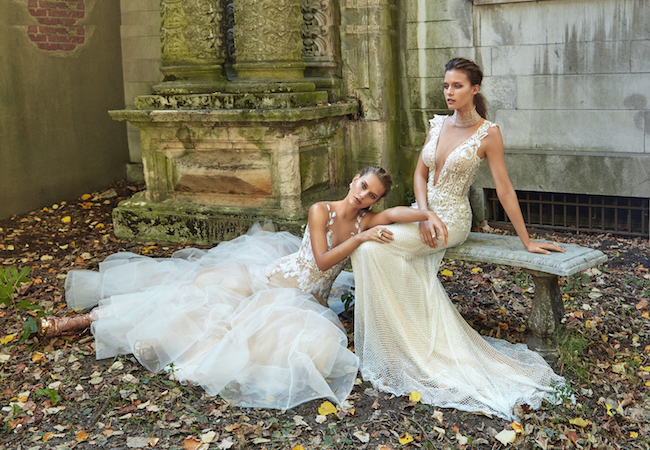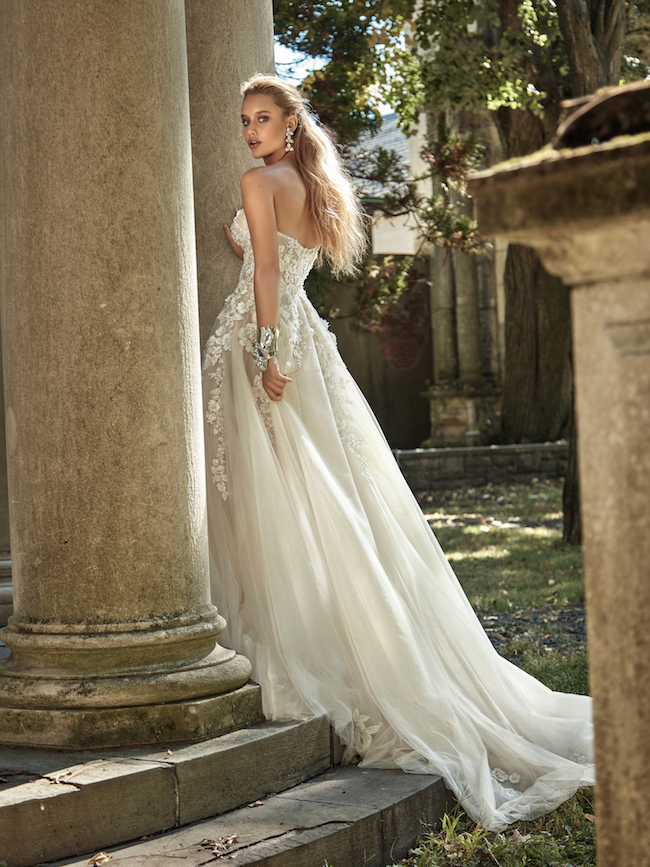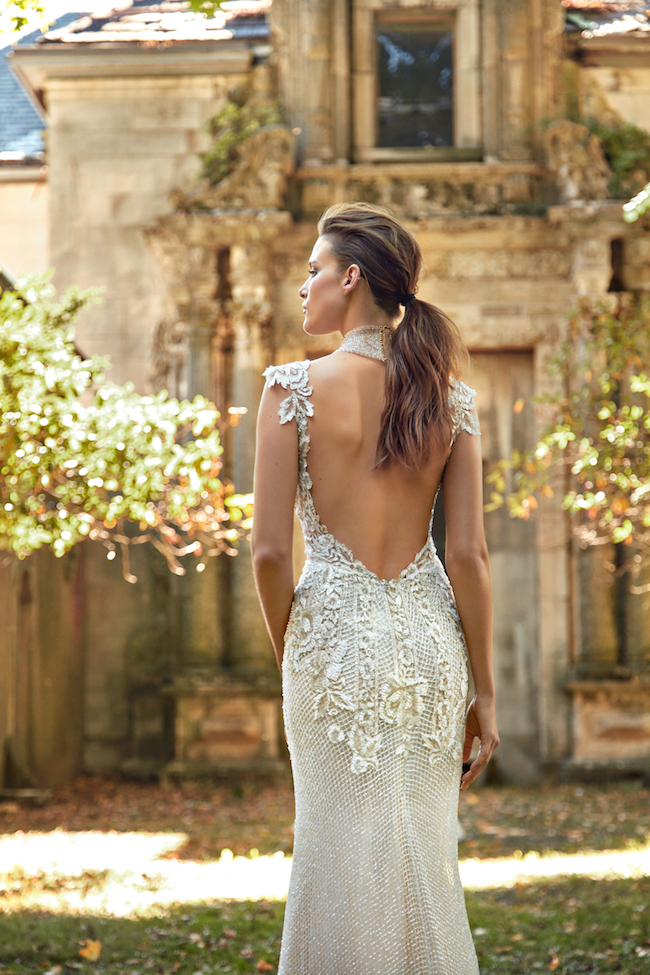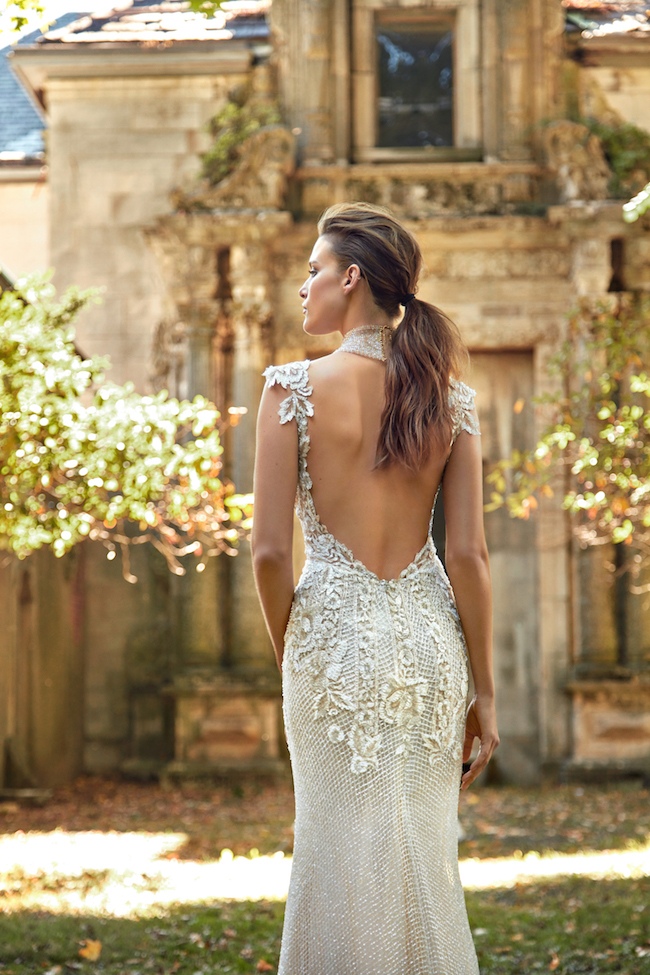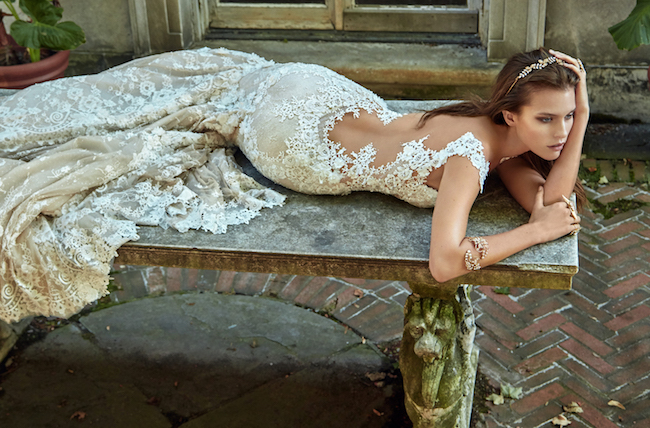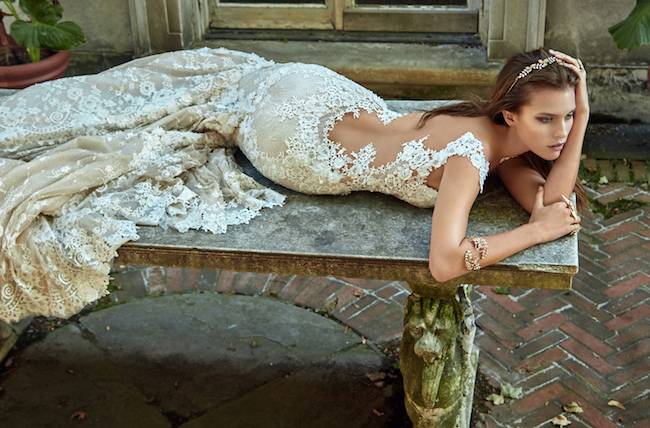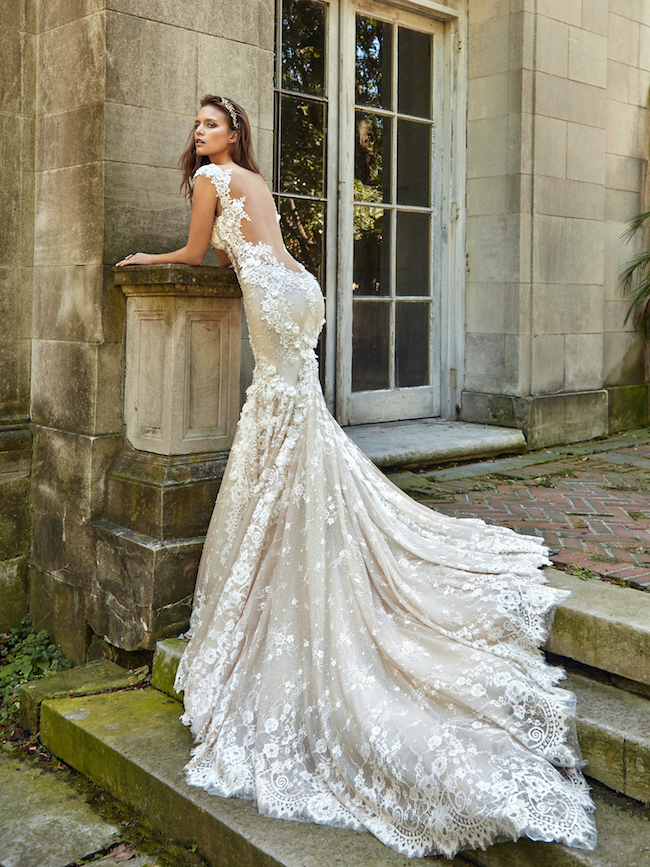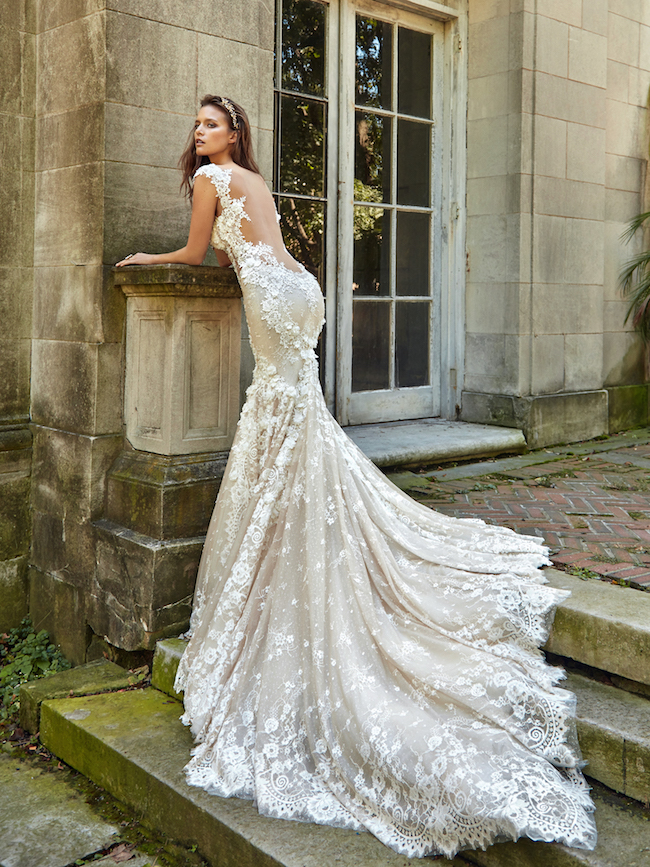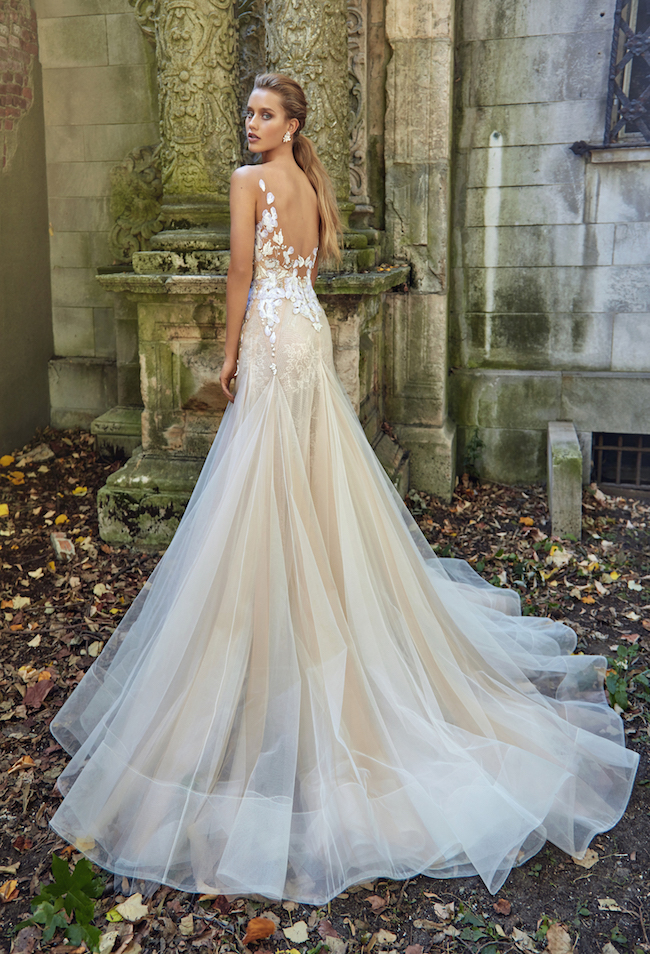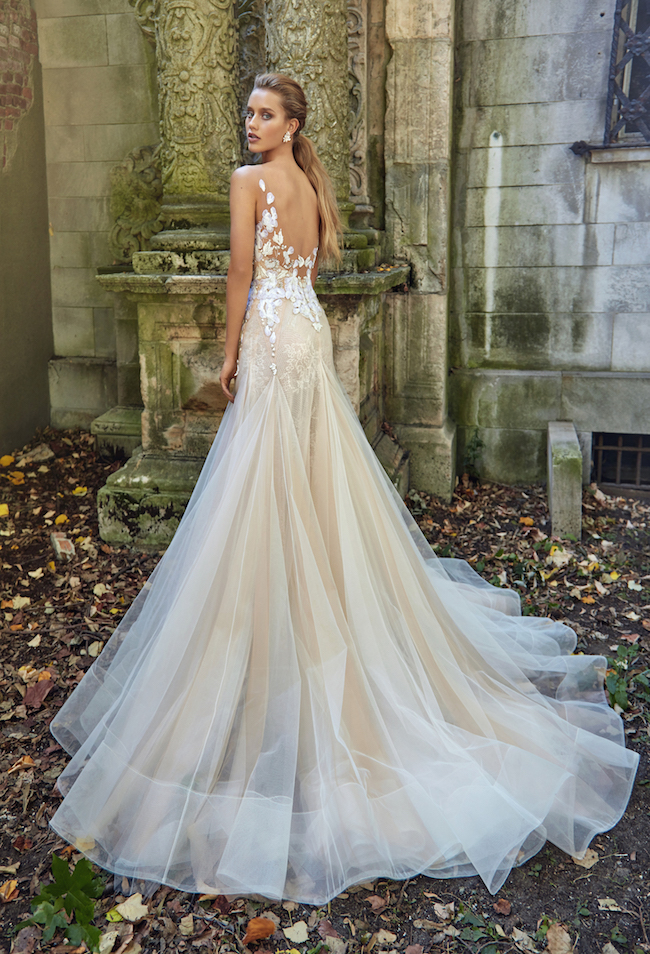 "He didn't marry you to become king. He became king because he wanted to marry you."
― Megan Whalen Turner, The King of Attolia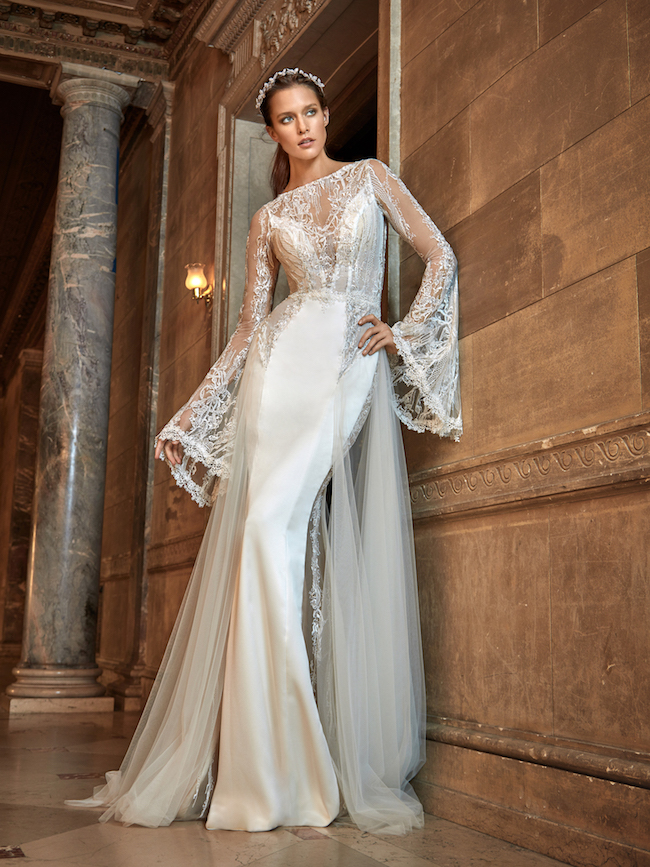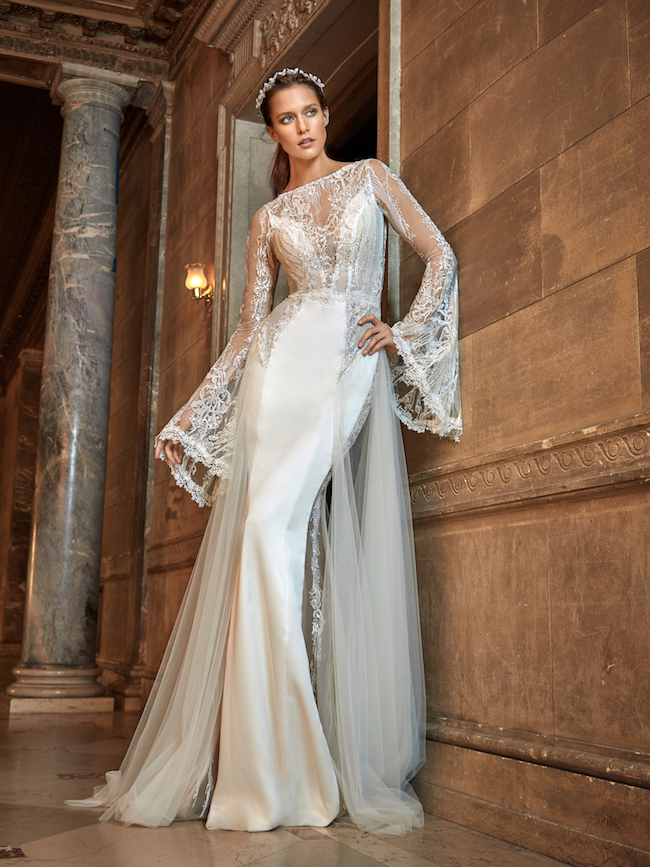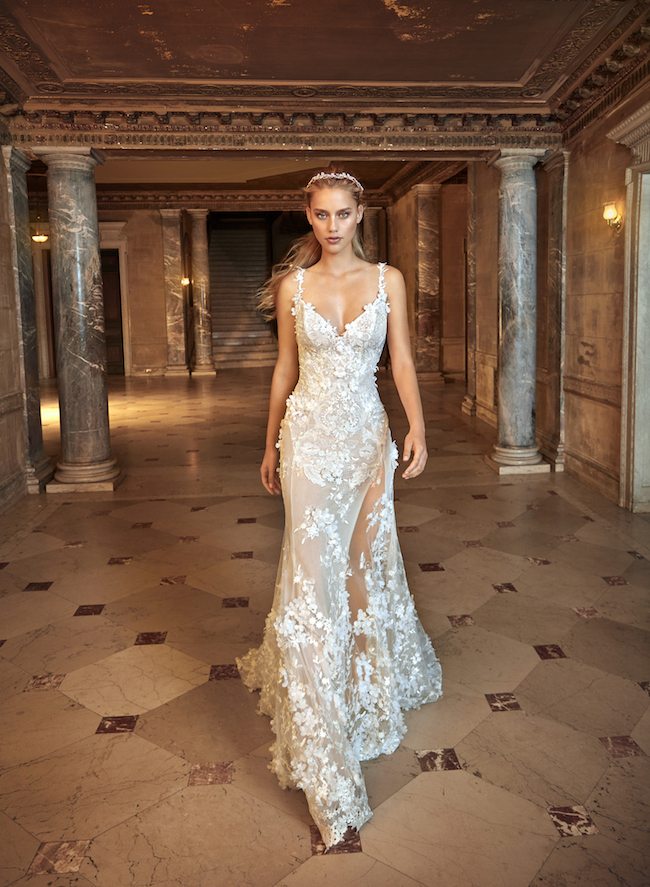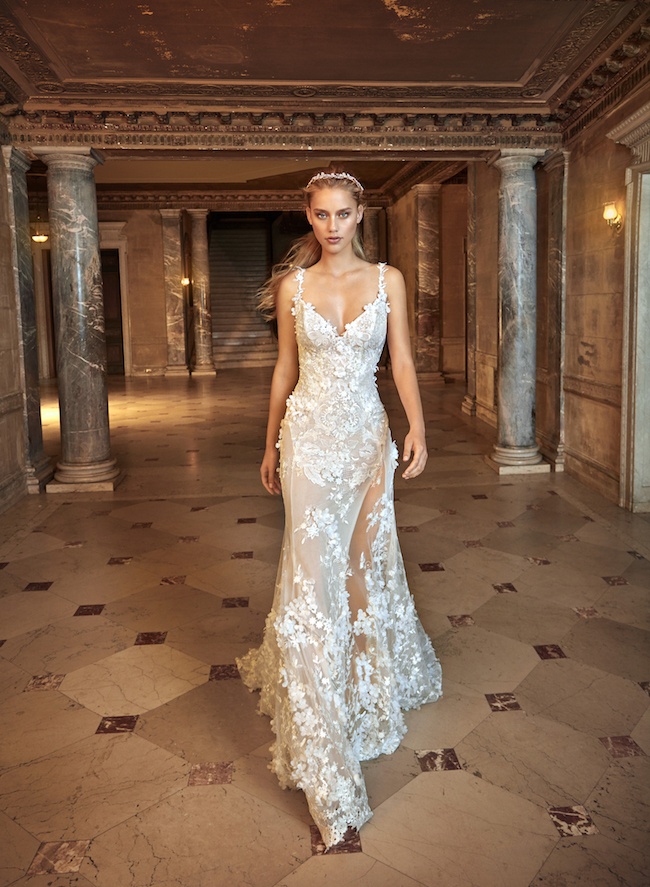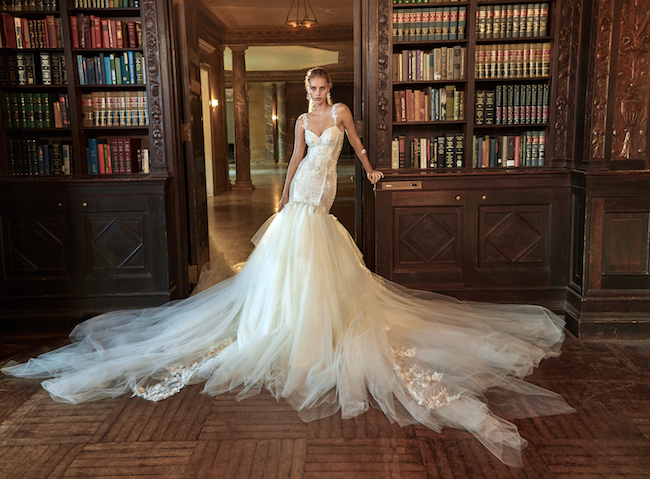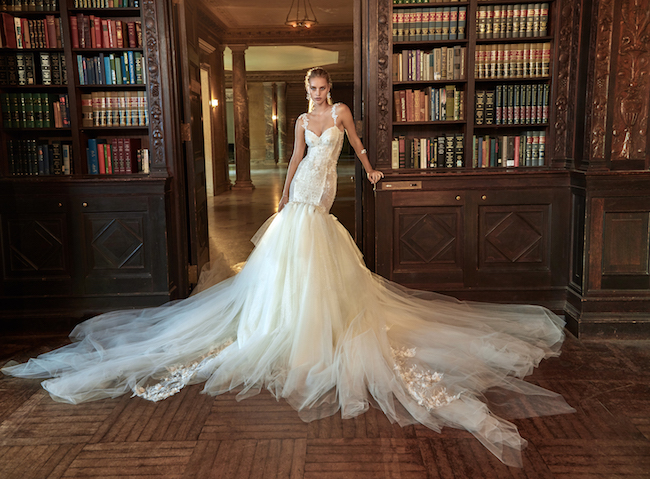 More Galia Lahav Wedding Dresses:
Tales of the Jazz Age Launch Party at Kinsley James {Galia Lahav Haute Couture}
Glamorous Wedding Dresses: NEW from Galia Lahav {Brittany Berggren}
Backless Wedding Dress Spotlight: Galia Lahav's Saffron Gown {Retrospect Images}
Wedding Gown Spotlight: Patchouli Perfection in French Lace & Tulle {Retrospect Images}
Pearl Perfection, Sexy Sparkle and All That Jazz {Galia Lahav Autumn / Winter 2015}
Backless Wedding Dress Spotlight: Galia Lahav Pearl {Restrospect Images}
Galia Lahav 2017 wedding dresses collection credits: Greg Swales Photography // HMUA @miriamrobstad and @davidcolvinhair // Stylist @jenna.bunny // Model Chase Carter for IMG Models Worldwide and Kim Cloutier for New York Models // Efrat Cassouto and JENNIFER BEHR Jewelry // Shoes Femmes Sans Peur
Galia Lahav Flagship Stores
Worldwide Galia Lahav Stores
US
New York, NY
Bergdorf Goodman
www.bergdorfgoodman.com
(212) 872 8957
Birmingham, MI
Roma Sposa
www.romasposa.com
(248) 723 4300
Boca Raton, FL
Boca Raton Bridal
www.bocaratonbridal.com
(561) 447 6541
Walnut Creek, CA
Kinsley James Couture Bridal
www.kinsleyjames.com
(925) 330 9228
Corona Del Mar, CA
The White Dress Inc.
www.thewhitedress.com
(949) 723 0121
Dallas, TX
Neiman Marcus
www.neimanmarcus.com
(214) 573 2663
Houston, TX
Ivory Bridal Atelier
www.ivorybridalhouston.com
(713) 550 1622
Baltimore, MD
Betsy Robinson's Bridal Collection
www.robinsonsbridal.com
(410) 484 4600
Scottsdale, AZ
Destiny's Bride
www.destinysbride.com
(480) 368 8868
Denver, CO
Little White Dress
www.lwdbridal.com
(303) 814 8972
Chicago, IL
Bella Bianca Bridal Couture
www.bellabianca.com
(312) 787 2377
Seattle, WA
The Dress Theory
www.thedresstheory.com
(206) 550 7948
Nashville, TN
The Dress Theory
www.thedresstheory.com
(206) 550 7948
Charleston, WV
The Boutique by B.Belle Events
www.bbelleevents.com
(304) 400 4979
Minneapolis, MN
Annika Bridal Boutique
www.annikabridal.com
(952) 303 6801
Salt Lake City, UT
Alta Moda Bridal
www.altamodabridal.com
(801) 531 1215
Dublin, OH
White of Dublin
www.whiteofdublin.com
(614) 791 2600
United Kingdom
London
Browns
www.brownsbride.com
(44) 20 7514 0056
Scotland
Kavelle
www.kavelle.com
0131 558 9878
CANADA
Toronto
White Toronto
www.whitetoronto.com
(416) 849 9196
Montreal
White Montreal
www.whitemontreal.com
(514) 507 4296
Vancouver
Bisou Bridal
www.bisoubridal.com
(514) 507 4296
Calgary
The Bridal Boutique
www.thebridalboutique.ca
(403) 281 9777
AUSTRALIA
Sydney
Eternal Bridal – Sydney Boutique
www.eternalbridal.com.au
(02) 9223 4715
Melbourne
Eternal Bridal – Melbourne Boutique
www.eternalbridal.com.au
(03) 9380 2662
Perth
Dion For Brides
www.dionforbrides.com.au
(08) 9227 7228
ITALY
Milano
Rebecca la Sposa
www.rebeccalasposa.it
(39) 0523 332489
Piacenza
Rebecca la Sposa
www.rebeccalasposa.it
(39) 0523 332489
Napoli
Celebrity Sposa
www.celebritysposa.com
(39) 0810 125672
Trani
Edward Sposa
www.edwardsposa.com
(39) 0883 582663
Campania
Passaro Sposa
www.passarosposa.it
(39) 0894 66318
Sicily
Majorca Showroom
www.majorcashowroom.it
(39) 0922 608546
GERMANY
Hamburg
Galia Lahav – Flagship
www.galialahav.de
+49 (0)40 31975035
CHINA
Shanghai
Monarca Couture
www.monarca.com.cn
86 21 61999933
Shanghai
Oui Bridal Boutique
023-68800752
JAPAN
Tokyo
Magnolia White
www.magnolia-white.com
KOREA
Seoul
Marie Belle Couture
www.mariebellebride.com
82-2-543-3183
TAIWAN
Taichung
Alba Sposa
+886-4-2254-4886
Taipei
Champagne Lace Bridal
+886 0228716077
HONG KONG
Central
Trinity Bridal
www.trinitybridal.com.hk
(852) 2978 3987
ISRAEL
Ashdod
Haorgim St. 20
(08) 8677755
SINGAPORE
Singapore
The Proposal
www.theproposal.com.sg
(65) 9106 1286
DENMARK
Copenhagen
Maria Fekih
www.mariafekih.co/
(45) 31 31 19 71
SWITZERLAND
Zürich
Zoro Sposa
www.zoro.ch
+41 44 212 80 30
TURKEY
Istanbul
VAKKO
www.vakko.com
+90 212 7083323
SPAIN
Madrid
Love Is In The Air
www.loveisintheair.es
91 310 16 38
Valencia
Atelier by Penhalta
www.penhalta.com
963 529 275
NETHERLANDS
Amsterdam
Bloomfeld Bridal
www.bloomfeld.nl
+31 299 68 73 53
BELGIUM
Brussels
Chris & Chris
www.chrisandchris.be
+32 221 04 440
ROMANIA
Bucharest
Vera Sposa
www.vera-sposa.ro
004.0726.772.474
RUSSIA
Moscow
BLANCHE Moscow
blanchemoscow.com
+7 495 99 77 008
Christi
+8 906 44 82 222
Brazil
Curitiba
Veridiane White
www.veridianewhite.com.br
41 3262 8083
GREECE
Athens
B boutique
www.bboutique.gr
(30) 21032 27760
CYPRUS
Limassol
B boutique
www.bboutique.gr
+357 25877 600
UKRAINE
Kiev
Concept Bride
www.concept-bride.com
+38 (050) 888 10 72
SLOVAKIA
Bratislava
Salon Isabell
www.salonisabell.sk
+421 917 909 892