Country Farm Wedding
Nutcracker Country Retreat
♥  ♥  ♥
Farm weddings and country style celebrations are much loved for the charming and relaxed atmosphere, which they create. This Windmills & Bunting Farm Wedding at Olive Grove showed just how special a farm wedding can be.
In this South African wedding blog feature, newlyweds, Justin and Melissa share their take on a farm-style country wedding. The couple wanted a laid back country themed wedding, where their guests could feel at home and just take off their shoes and dance. Ginger Ale Photography was there to snap up all of the radiant greens and beautiful duck egg blues that brightened up the magical Nutcracker venue.
Farmstyle Country Wedding Look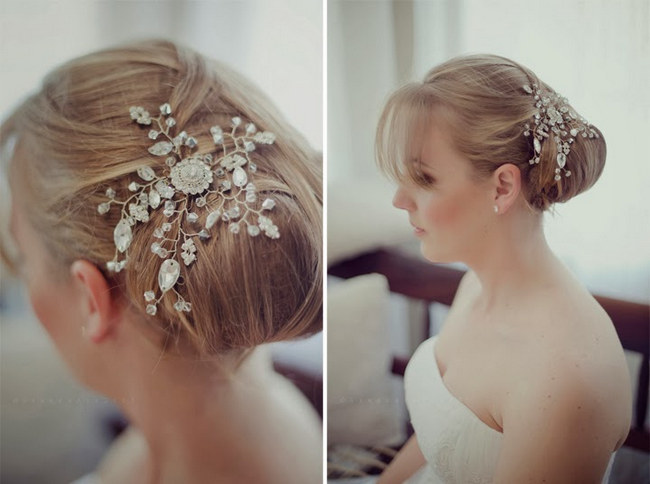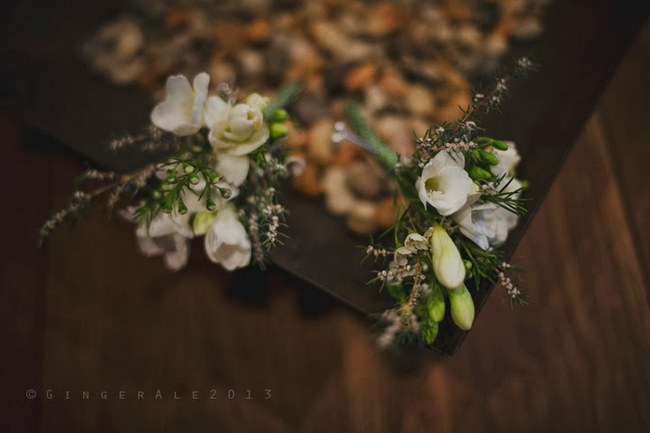 Farmstyle Country Wedding Corsages: The corsages were made of small white flower buds and a few sprigs of wildflowers to create a green and white colour combination.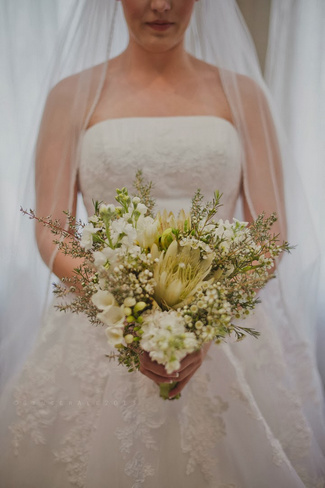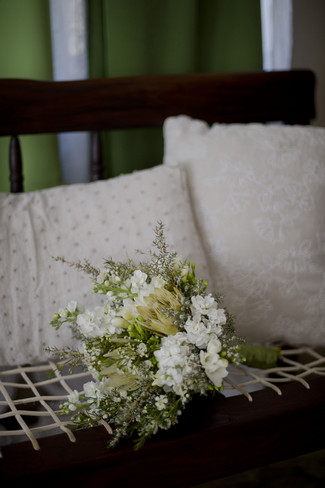 Farmstyle Country Wedding Bouquets and Corsages: While the bridesmaids carried bouquets of Baby's Breath, Melissa's bouquet had a wildflower bouquet with a green Protea, to match the country style of her wedding.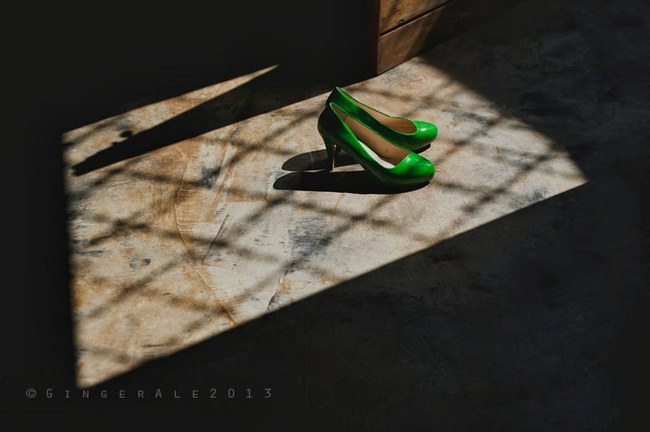 Green Wedding Shoes: Melissa wore the cutest pair of green wedding heels as green is her favourite colour.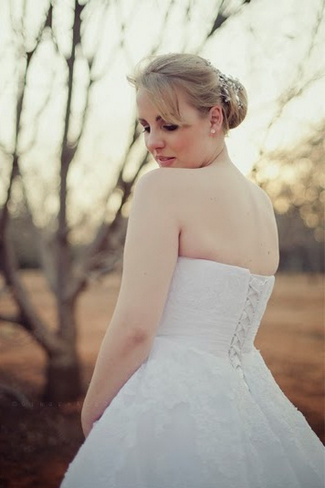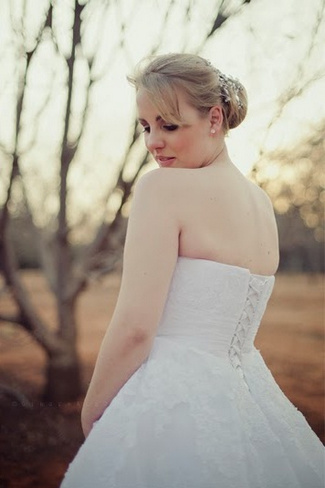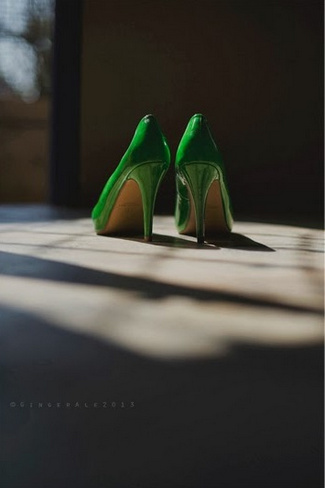 Wedding Dress: "I like big puffy dresses," says Michelle. She looked like a princess in her strapless ballgown wedding dress that featured lace details and a lace up back.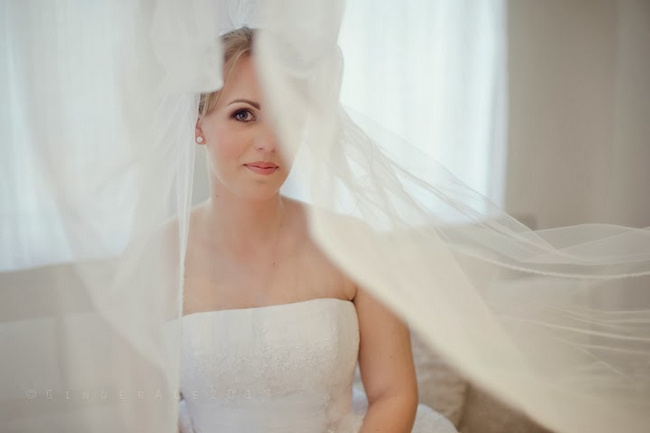 Farmstyle Country Wedding Ceremony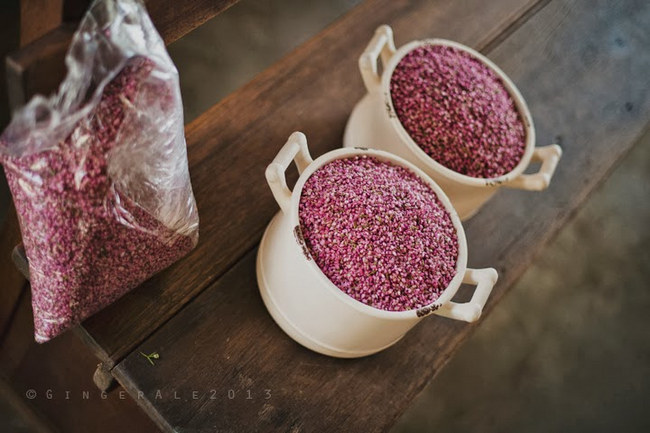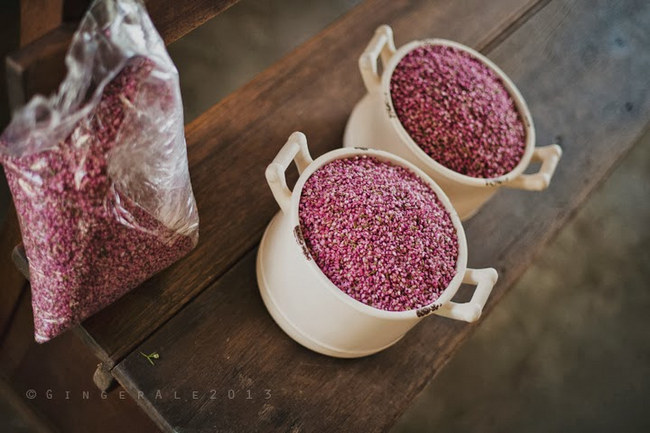 Farmstyle Country Wedding Confetti: Instead of traditional rose petals, pretty pink Fynbos confetti was used.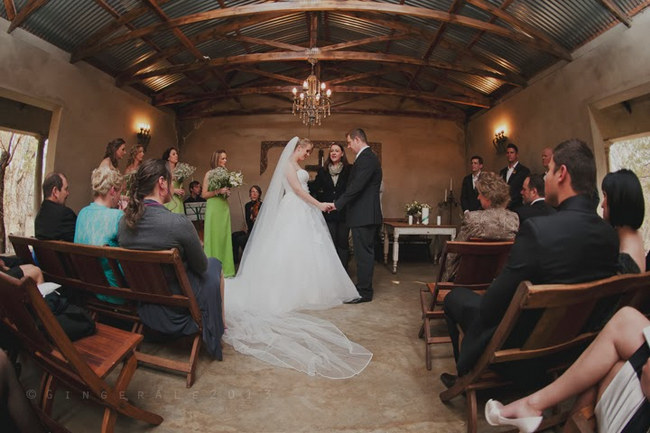 Justin and Melissa's Love Story
Melissa shares the story of how they met: We met through his sister, Kirsty, at the extra lesson centre where I was working about 7 years ago, during my varsity days. Justin walked into the office one day to deliver stationery to his sister, and I saw him, and thought he was good looking (he he he he). I told his sister about this, and then the same day he sent me a text message saying we should go out. (I don't even think he saw me that day in the office.) Later he asked me to attend a 21st birthday party with him, and now we are married!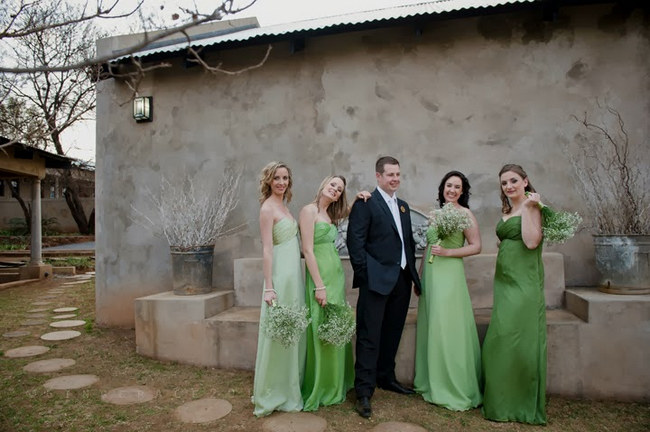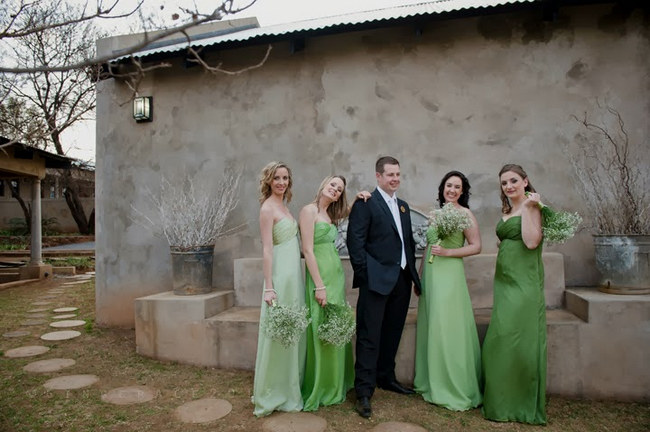 Green Bridesmaid Dresses: The bridesmaids wore the same style dress, but each wore a different shade of green.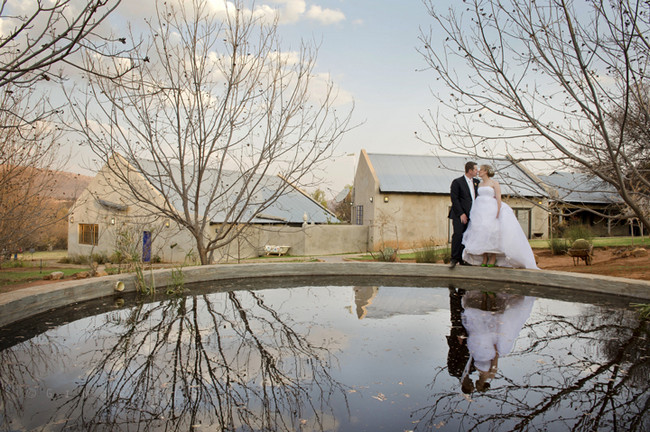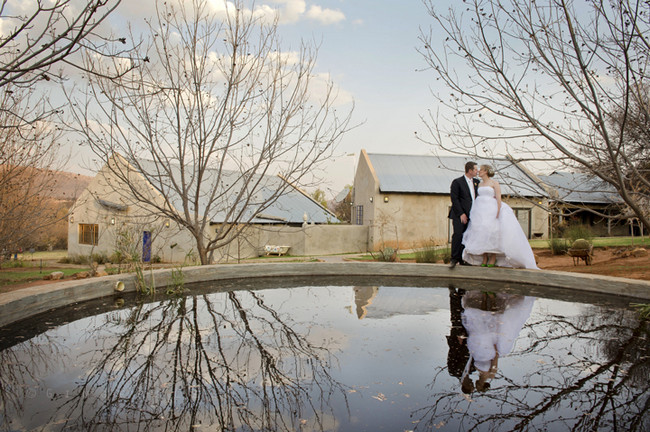 The Tale Of Their Proposal
Even though Justin is not really a romantic, Melissa was blown away by the way in which he popped the question. Here goes her version of the amazing proposal:  Firstly let's just start by saying it was well planned and our friends were in on it. We had all organised to visit Magaliesberg for lunch on a specific Saturday (15 September 2012).  On the morning of the 15th, our friends phoned and said they could no longer make the lunch. Not thinking anything of it, I said to Justin that we should just leave the lunch and stay home. However, he insisted we go to Leopards Lodge, because his friends had been there and loved it. So we went, had a nice lunch and Justin just wanted to order more wine. I then suggested (not thinking he would be keen for it) that we stay over for the night. He then agreed and went to ask for a room, came back with a key ( in the meantime he had booked the room, 2 months before). We then arrived in the room, which had red roses in it (I thought the roses were for the people whose room we had taken). I was feeling really nervous that we were taking these people's accommodation (he he he he). While enjoying the view of the reserve from our room, Justin asked me! I was so shocked my response was "for real", never mind yes! Anyway, the next day we went on a hot air balloon to finish the weekend off. Also, he did not have the real ring with him (as the machine broke a month before this was all planned) so he proposed with a plastic version of the real ring.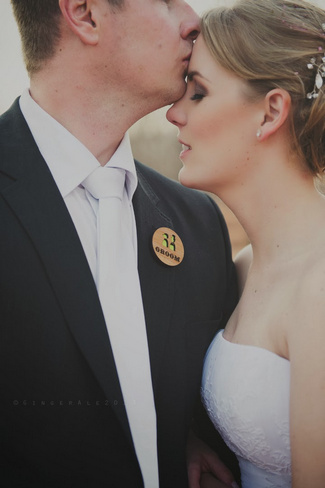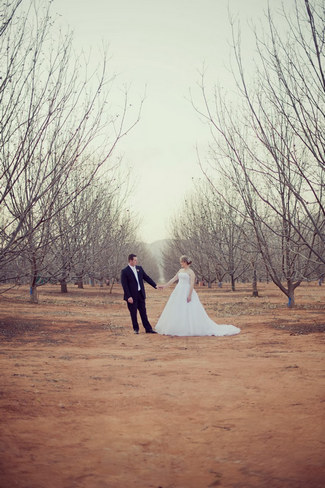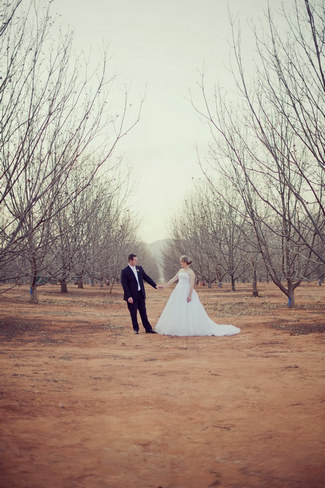 (Above Left) Farmstyle Country Wedding Boutonnières: Justin, the groomsmen and Melissa's dad did not wear flowers on their lapels. Instead, they each wore a wooden badge which read "Groom", "Pa van die Bruid" and "Best Man" with a picture that reminded us of each them, such as a bear, boat, bike and lawn mower!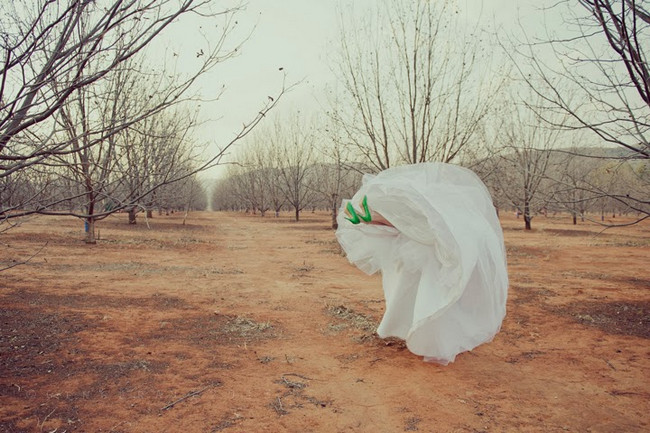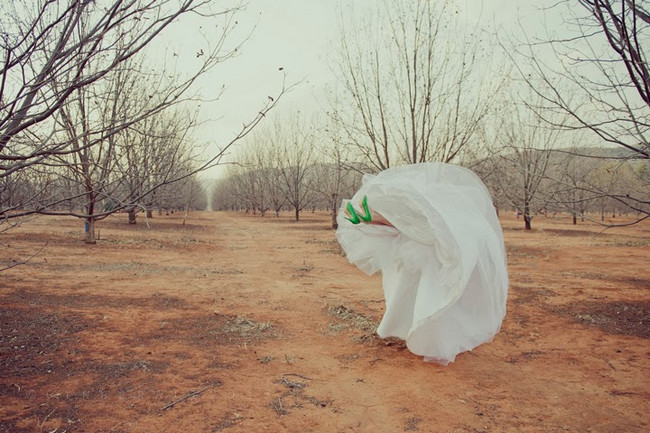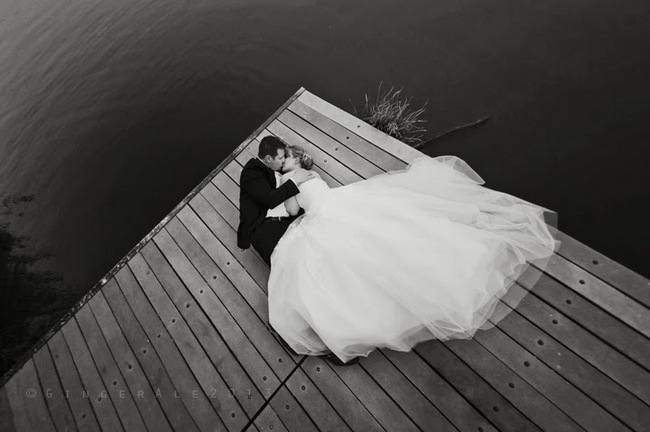 Farmstyle Country Wedding Reception
Farmstyle Country Wedding Venue: The Nutcracker wedding venue was the perfect reflection of the couple who are very laid back and relaxed. Lanterns were strewn on the steps outside the venue for a warm winter country effect.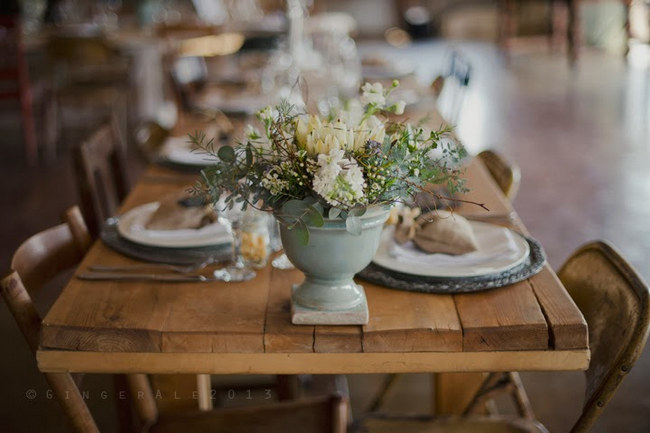 Farmstyle Country Wedding Décor: The décor was very country and simple with wooden tables and chairs. The main table had a white table cloth, which was made from curtain material and romantic candelabras were used to create a cosy atmosphere.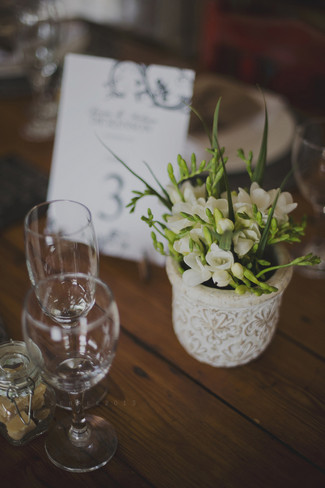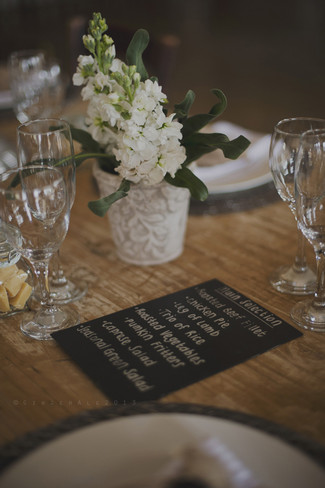 DIY Farmstyle Country Chalkboard Wedding Menus: The wedding menus were created by a Melissa and a friend. Melissa painted thick cardstock with blackboard paint and her friend wrote the details of the menu on the painted cards. For more DIY chalkboard wedding decor projects, check out our collection of ideas here: Trendy Tuesday: Chalkboard Wedding Ideas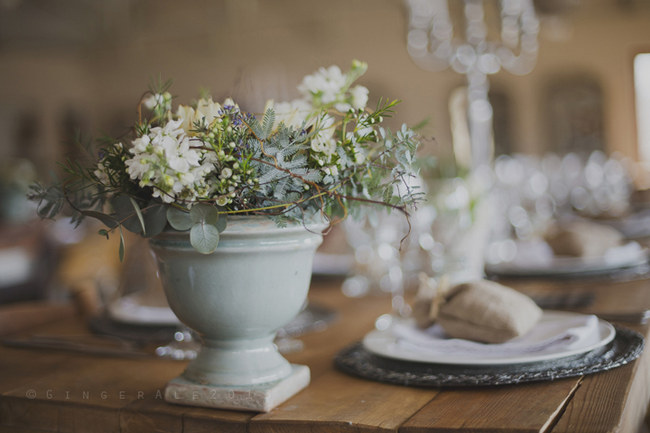 Farmstyle Country Wedding Flowers: The floral decor was kept simple with minimal white, cream and green flowers and leaves presented in beautiful vases.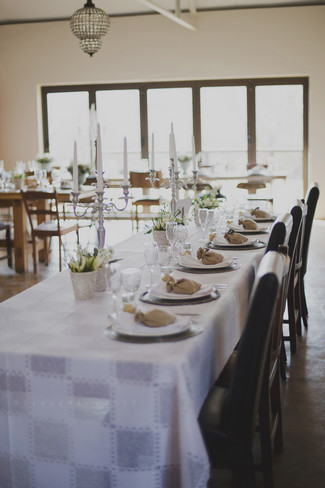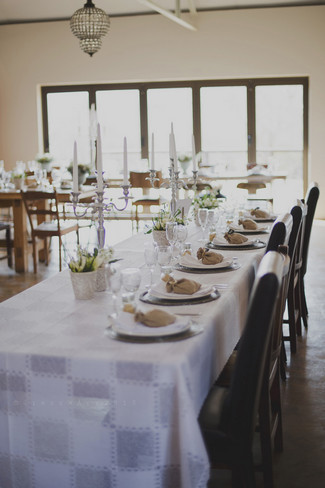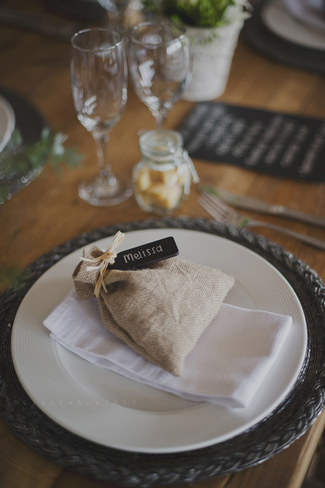 Farmstyle Country Wedding Name Place Cards: The guest place cards were created using chalkboard tags that carried the name of each guest.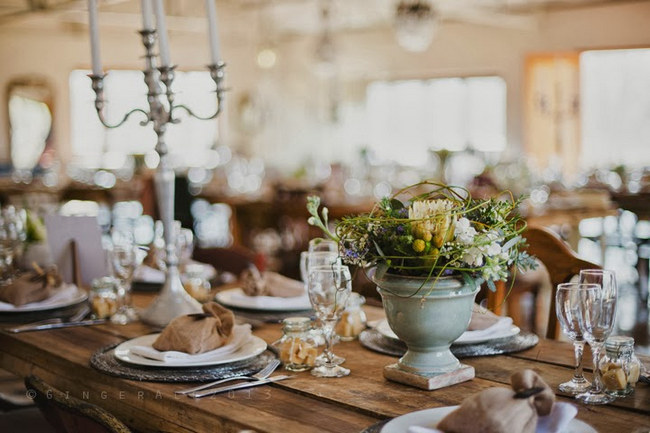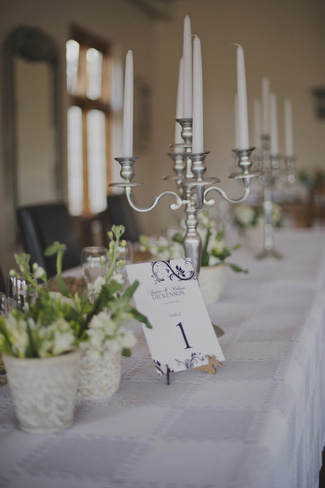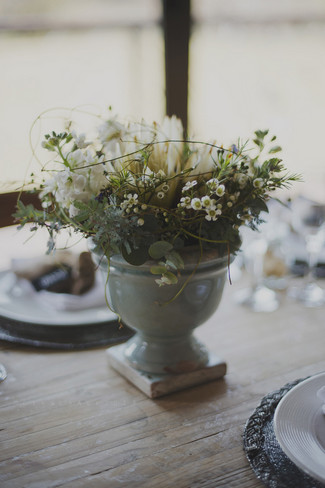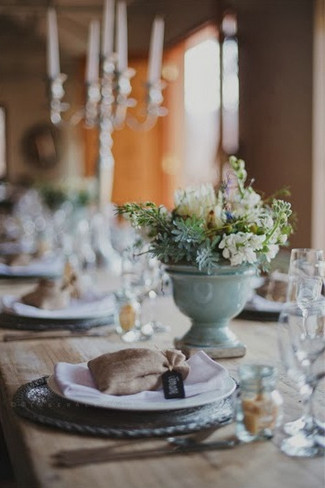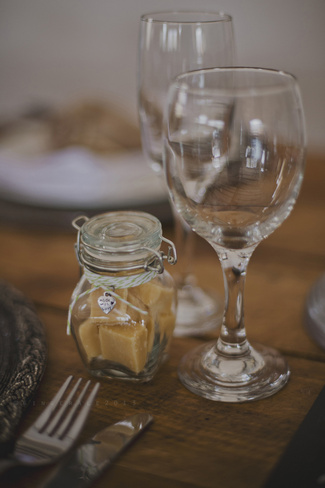 DIY Farmstyle Country Wedding Favours: The wedding favours were also used as wedding décor. Guests were treated with small glass jars filled with homemade fudge and small DIY hessian bags filled with pecan nuts.  The jars which were tied with green and white twine and little "made with love" tags on them.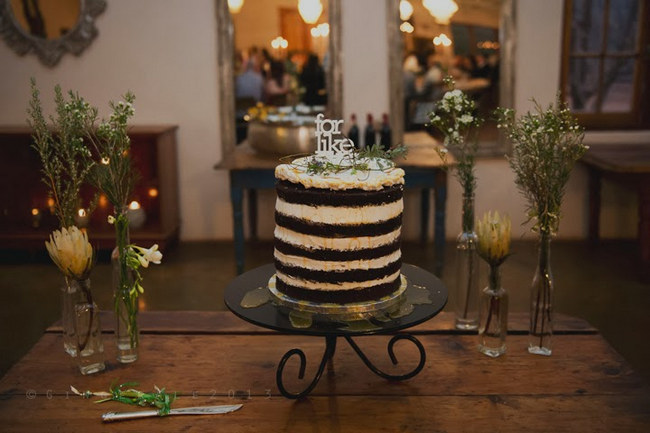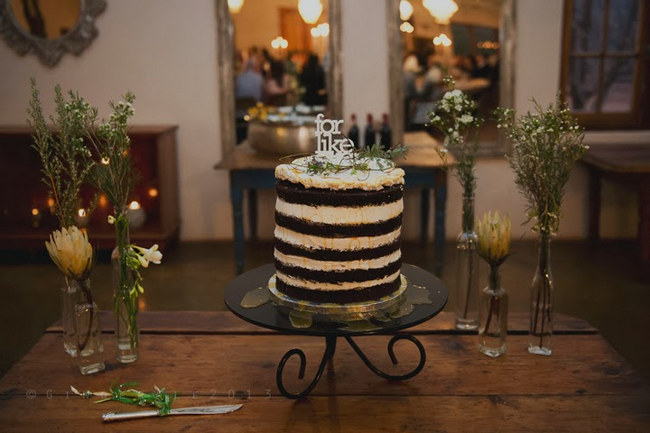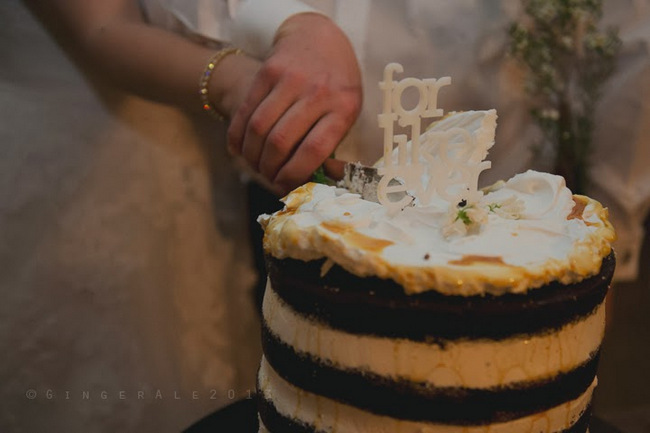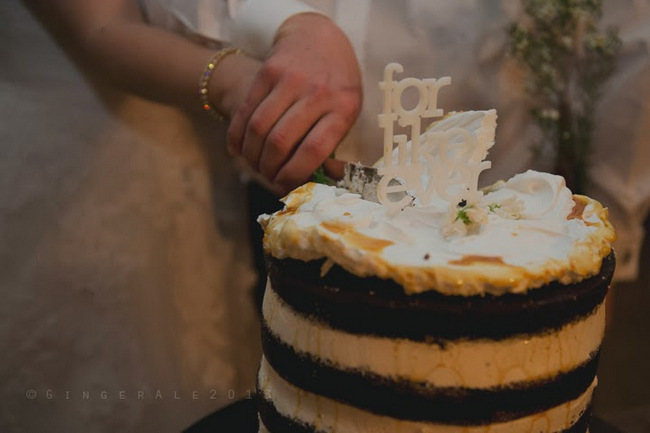 Farmstyle Country Wedding Cake Topper: They loved their unusual cake topper, which read "For like Ever".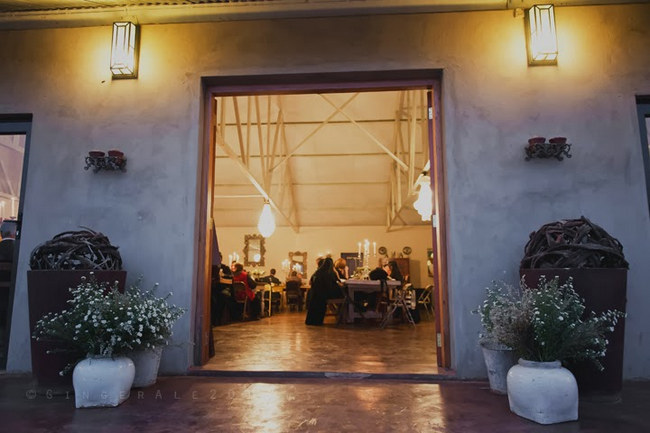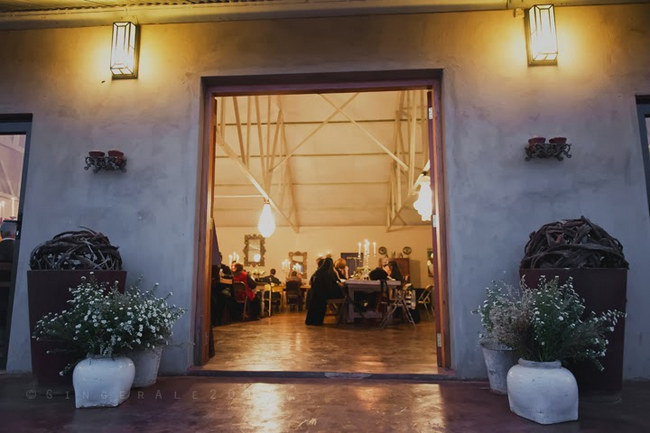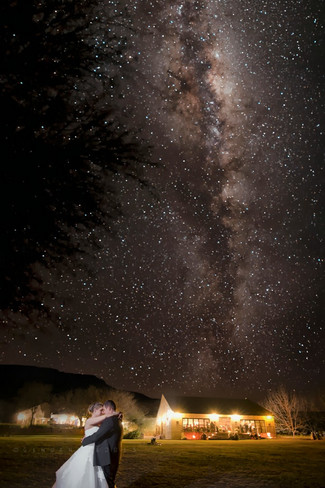 Real Bride, Melissa's, Tips For Brides-To-Be
You learn a lot of patience. My bridesmaid's zip broke 30 mins before we had to walk down the aisle. Thankfully, some of our awesome friends sowed her into her dress.
You learn that people will disappoint you, but at the end of the day the people who are at your wedding are the people that matter the most, and care about too because they have all made the effort to celebrate your awesome day with you.
Stick to your budget. Everyone has a budget, so stick to your budget. You can have a beautiful wedding with creative ideas and a little thought. My motto was, if you can't afford it, don't have it. And KISS (KEEP IT SIMPLE SILLY)
Find more charming farm wedding inspiration by getting ideas from this Eco Friendly Karoo Style Garden Wedding, South Africa set in the couple's family garden.
Vendors
Photographer:
 Gingerale Photography | 
Venue: 
The Nutcracker Country Retreat
 | 
Decor:
 DIY | 
Bouquet & Flowers:
 Karen Haggard | 
Caterer:
 The Nutcracker Country Retreat | 
Cake:
 Janice Burns | 
Stationery:
Cut Out Design
 | 
Favours:
 DIY | 
Wedding Dress:
 Pronovias | 
Shoes:
 Oriental Plaza | 
Hair:
Jolande Steenkamp
 | 
Make-up: 
Lee-Anne Nourse, 
Esplendor
 | 
Men's Attire:
Khaliques
 | 
Music:
 Tyron Naude