Vintage-Inspired Wedding Elegance in Peach ♥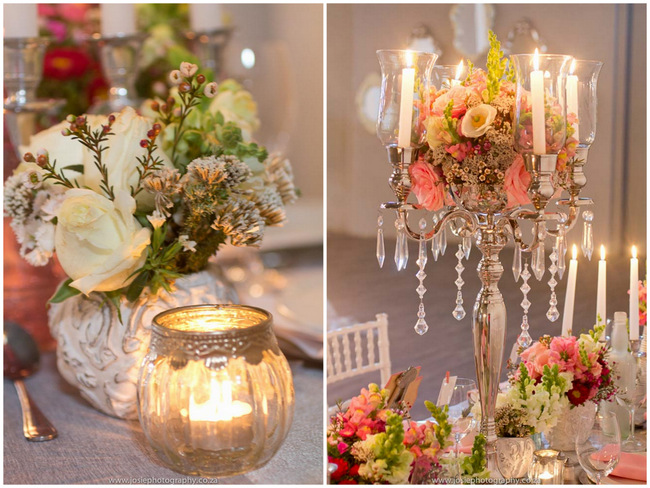 Today's classic wedding feature with vintage-inspired elegance was shot at Ashanti Estate , courtesy of Josie Photography. Teaming up with Mika and Jen, the ladies behind South Africa's biggest online event decor store, That Little Shop, and Lorraine of Lol's Flowers & Functions, the team drew their inspiration from style icon Jackie Kennedy.  Doesn't the lavish chocolate cake by Kanya of the Hunt House Kitchen look delicious?
Rose of Molteno Creations created a short wedding dress and Helen of Helen Cook Make-Up, Hair & Beauty finished the look with a simple but elegant updo, with jewellery  supplied by Mia of I-do Jewellery.
Lol's Flowers & Functions and That Little Shop based the styling on the words "lavish" and "garden / farm setting"- a palette of pink and white, offset by hints of silver and twinkling crystal, made for exquisite table settings, while the floral arrangement comprised of garden and fynbos flowers. The flowers included roses, ranunculus, snaps and wax, while fynbos added a uniquely African flavor.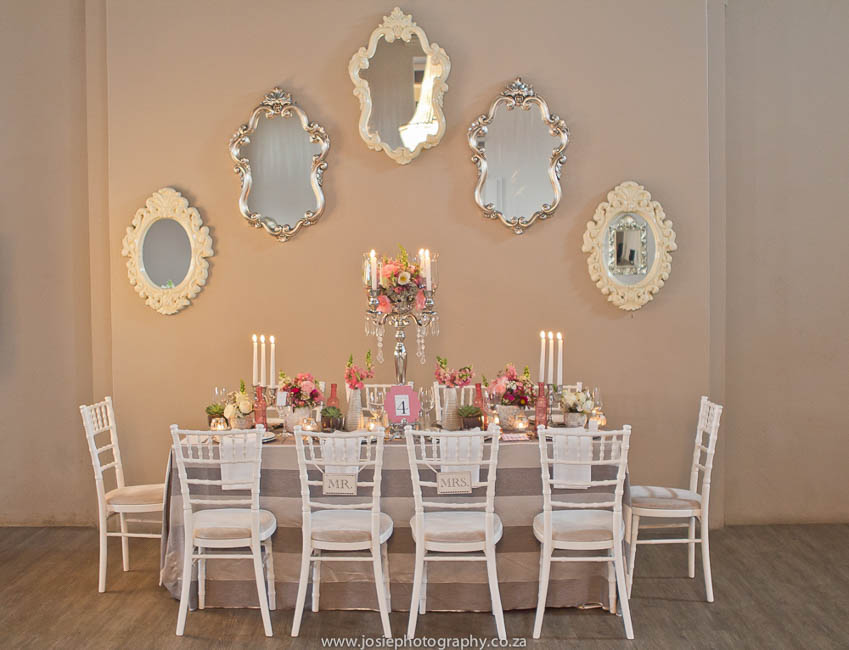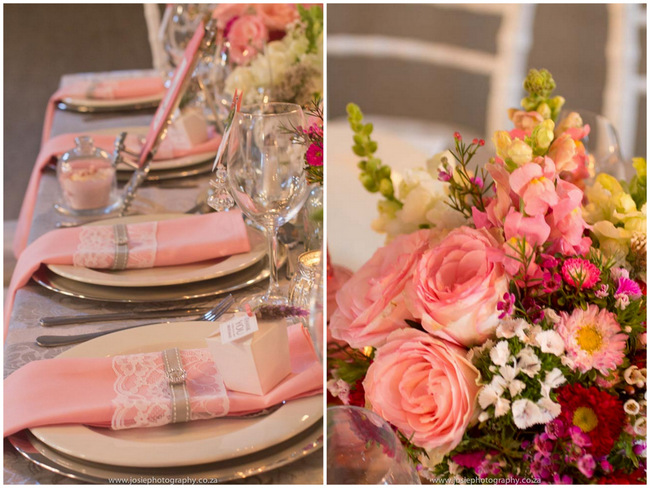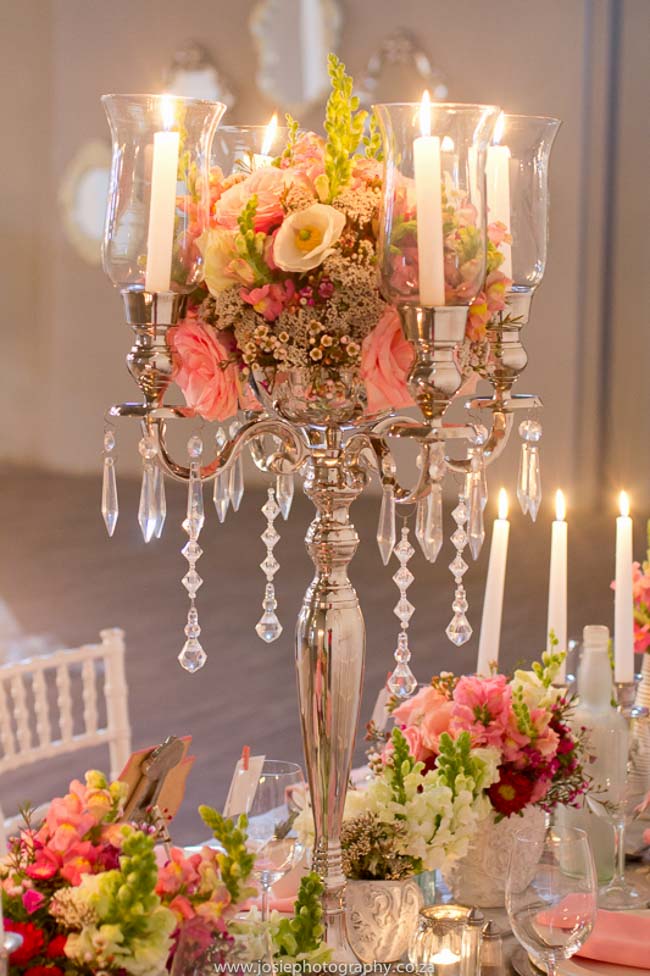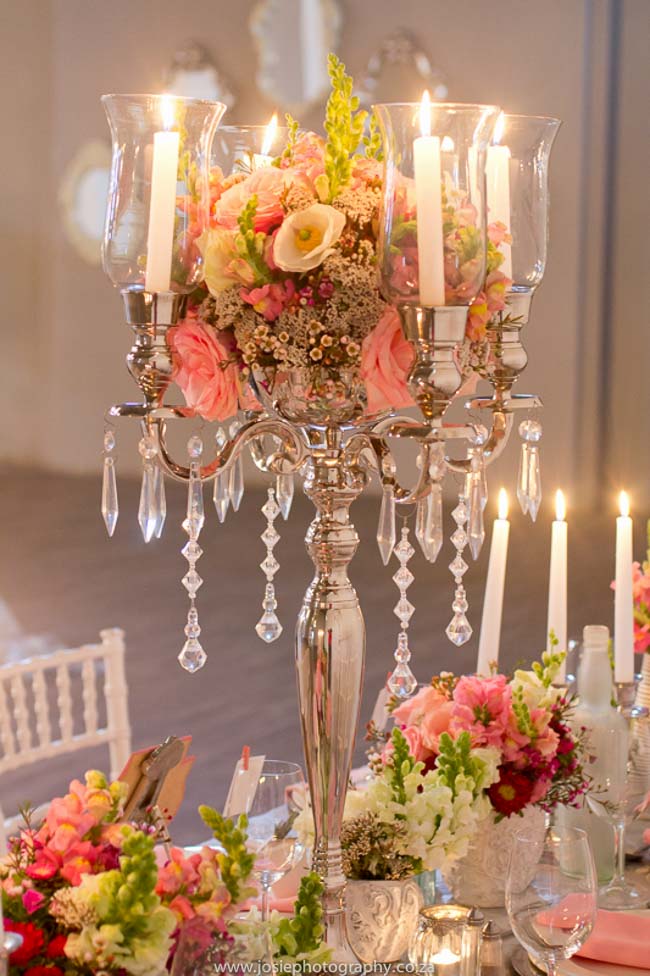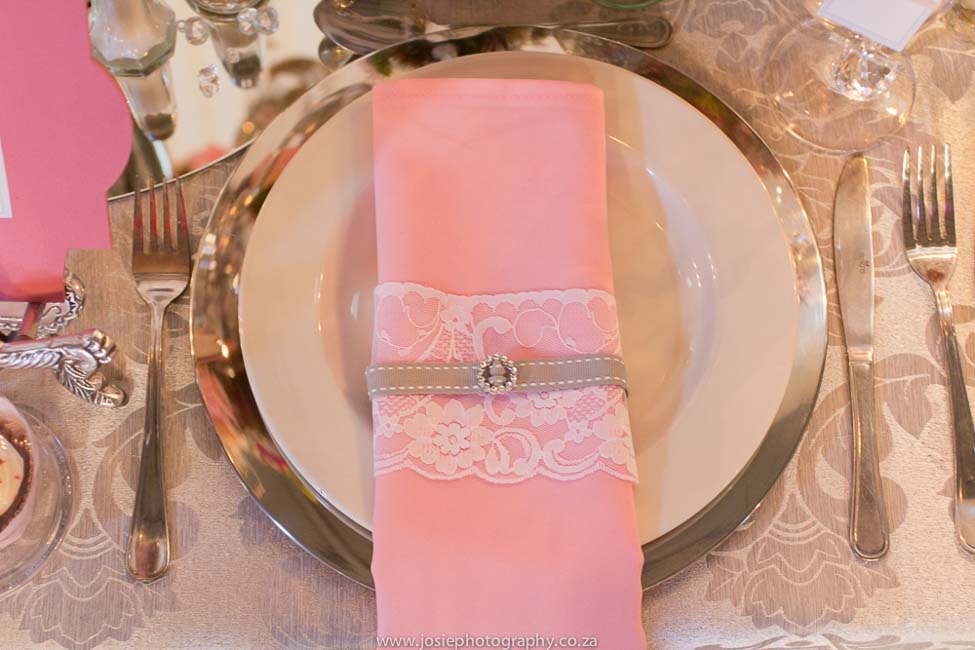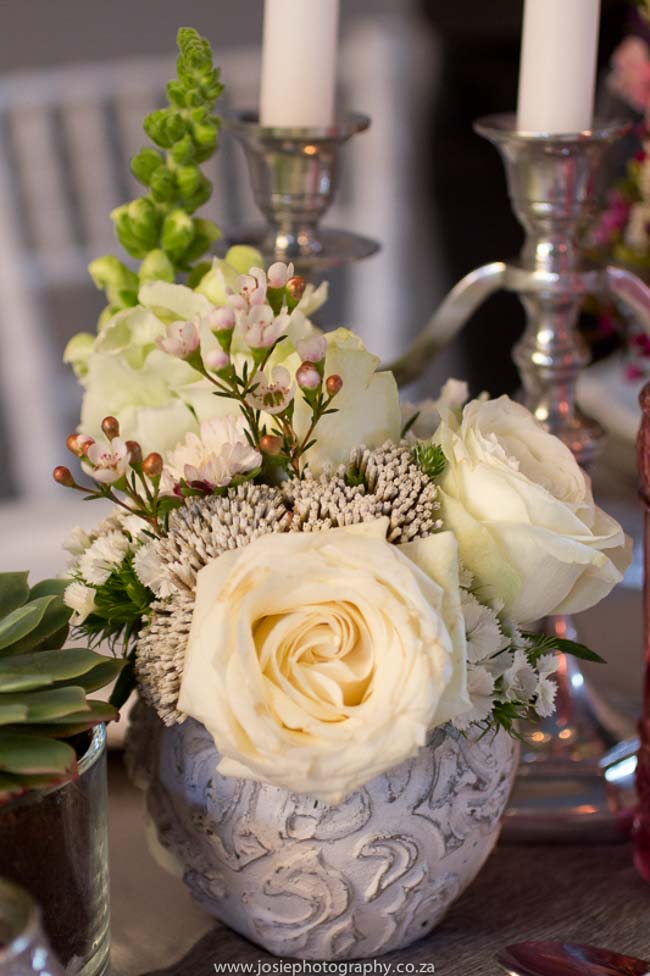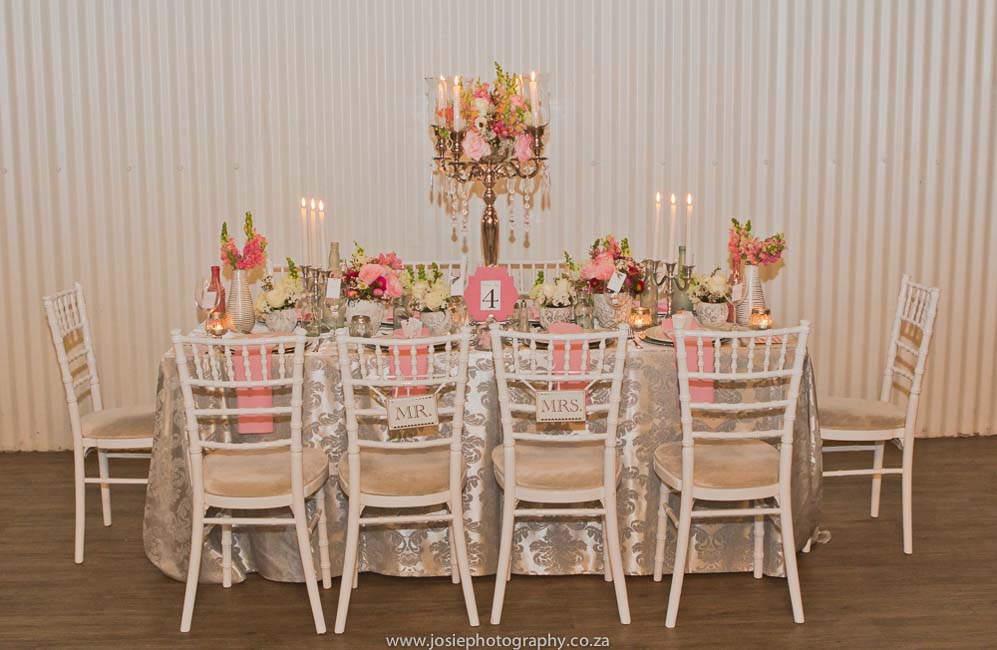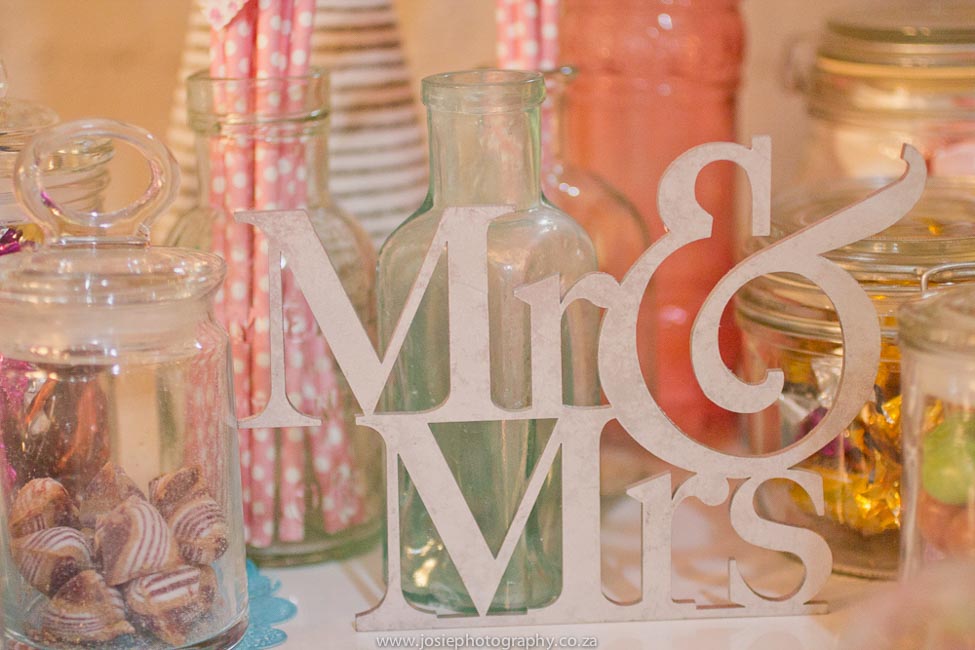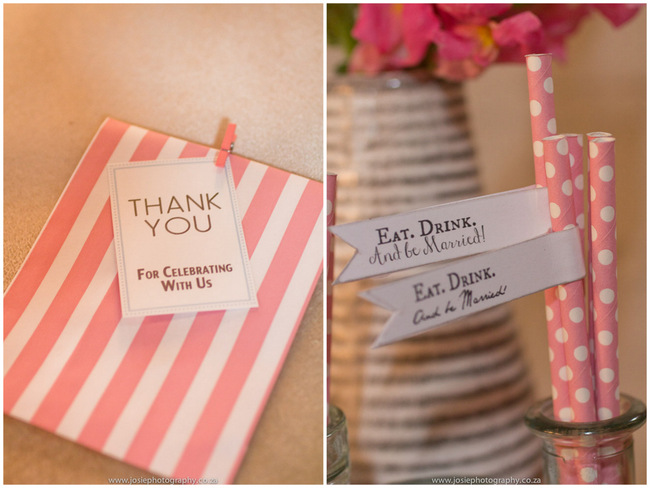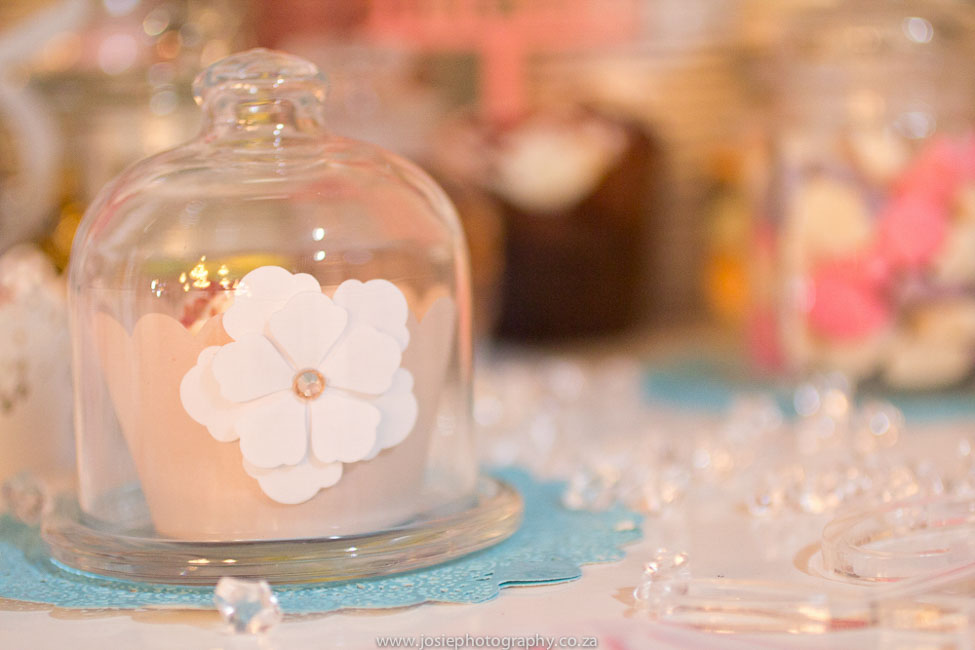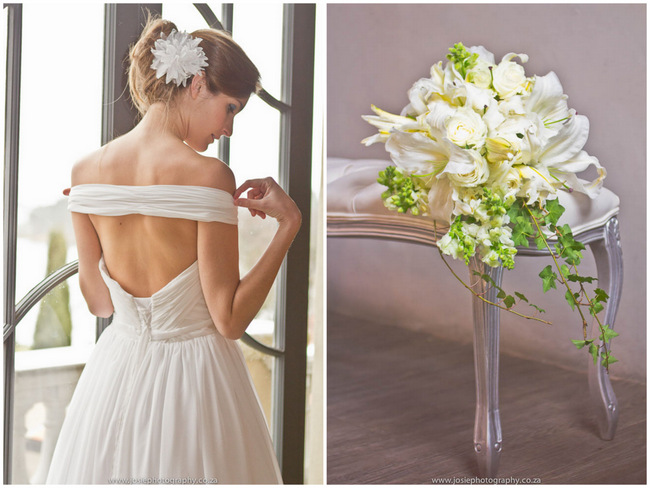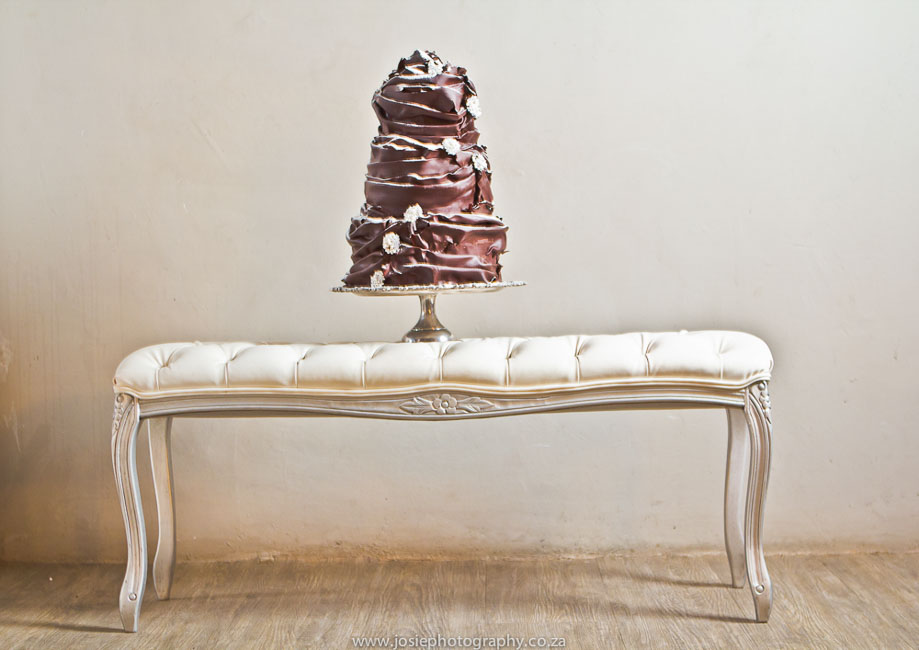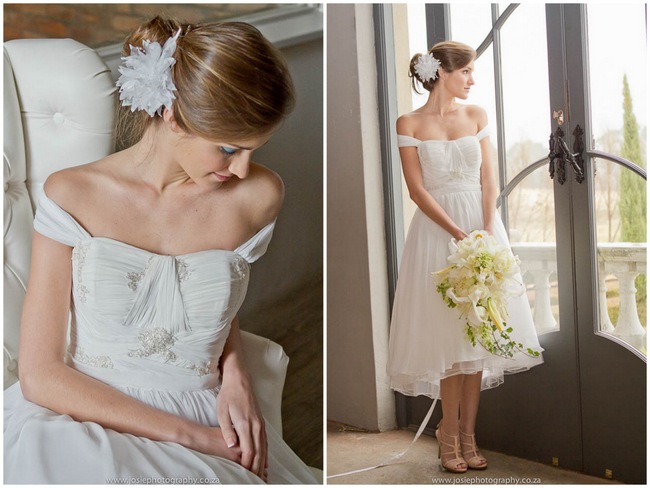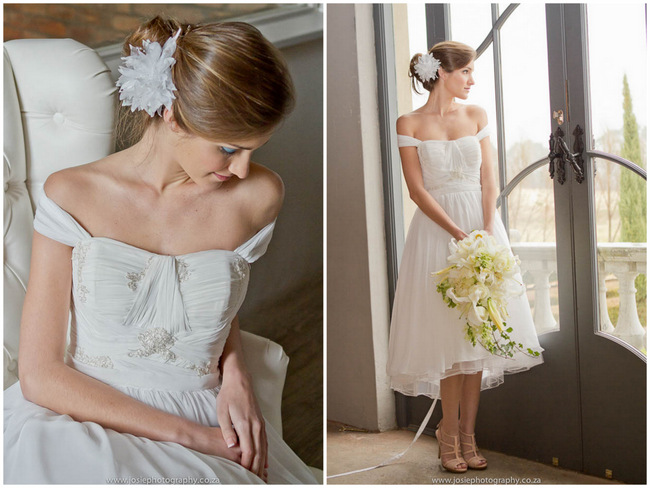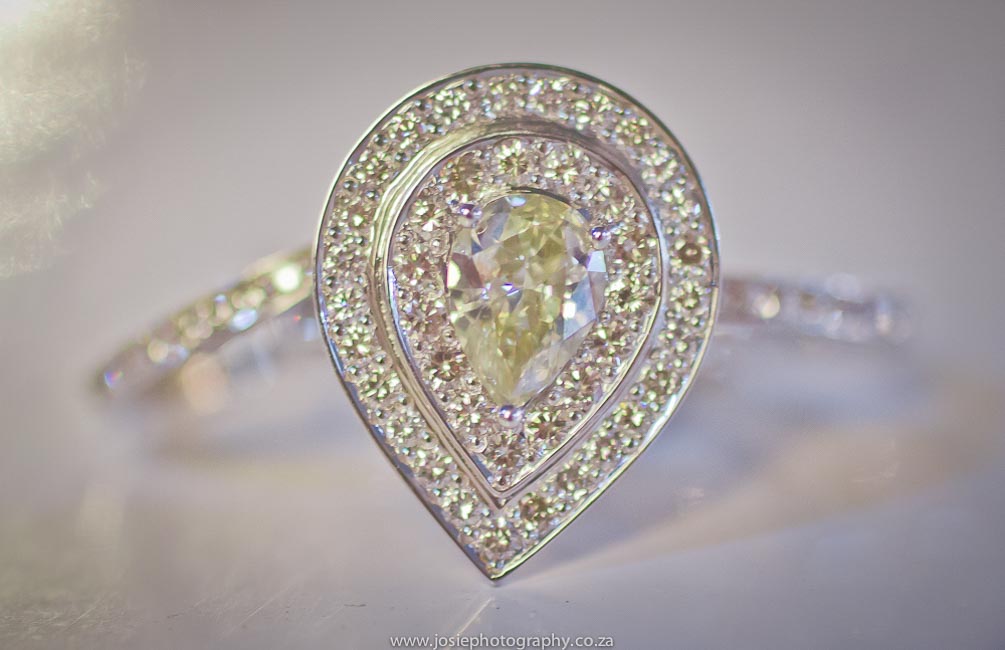 From the team:
Ashanti Estate proved to be the ideal backdrop for this shoot. Set on a tranquil lake, the estate boasts magnificent gardens and a breathtaking nature park. Three grand halls provide an ambiance of refinement; allowing each bridal couple a unique experience.
Molteno Creations took inspiration from the voluminous tea gown worn by Jackie Kennedy on her own wedding day. In line with this season's sleeveless and semi-sleeved trends, Rose updated the look with a soft chiffon draped sleeve, in the style of the original Kennedy dress.
The candy buffet was inspired by decadence and lady like charm. That Little Shop opted for a colour scheme of soft pinks and crystal. The Hunt House Kitchen, was inspired to create a decadent dark chocolate with clusters of pearl and bling were nods to the bride's elegant wedding dress.
Helen Cook Make-Up, Hair & Beauty recreated the dramatic flicks so characteristic of 1960's eye make-up, resulting in absolutely stunning looks. As the bride and bridesmaid both wore their hair long, Helen chose a chic French roll for the bride. I-do Jewellery made the exquisite ring. The selection was made to showcase pure elegance, style and beauty.
♥ ♥ ♥ Wedding Vendors ♥ ♥ ♥
Photography: Josie of Josie Photography //  Stationery & Candy Buffet: Mika & Jen of That Little Shop// Dress: Rose of Molteno Creations  // Décor: Mika of That Little Shop and Lorraine of Lol's Flowers & Functions // Makeup: Helen of Helen Cook Make-Up, Hair & Beauty  // Flowers: Lorraine of Lol's Flowers & Functions // Jewellery: Mia of I-do Jewellery  // Cake: Kanya of the Hunt House Kitchen  // Venue: Ashanti Estate  //