DIY "Recycled" Valentine Date Ideas
Pink & Gold
♥  ♥  ♥
Fall in sweet love with this styled shoot inspired by Valentines Day, love and prettiness!
Post-wedding, we suggest you sweeten things up with an unusual Valentines dinner for two. Picture a candy-coated heavenly date featuring a champagne welcome table, a delectable dessert table and an indoor love tent dripping with romance. If you adore the sparkle of this styled shoot, then these 20 DIY Glitter Wedding Theme Ideas & Inspiration are a must-see for fab glittery wedding ideas.
This styled shoot is all about recycling your wedding decor, memento's and keepsake items to create a meaningful Valentines party. Thanks to the creative juices of Sam, founder of The Frosted Petticoat, a whimsical chocolate (yum!) factory, and Mia Dee Photography, we bring you a whole bundle of ideas for a pink and gold Valentine's dinner date. Without breaking the bank, learn how to recycle and reuse wedding heirlooms, keepsakes and décor to pull off a miraculous Valentines Day fete or even a one-of-a-kind bridal shower.
♥ If this feature inspires you to purchase one of these items for your V Day shenanigans, we'll get a small percentage of the sale for sharing it with you. This helps us pay the bills. Thank you for the support, it means the world! ♥
DIY Valentine Champagne Welcome Table Ideas: Dinner for Two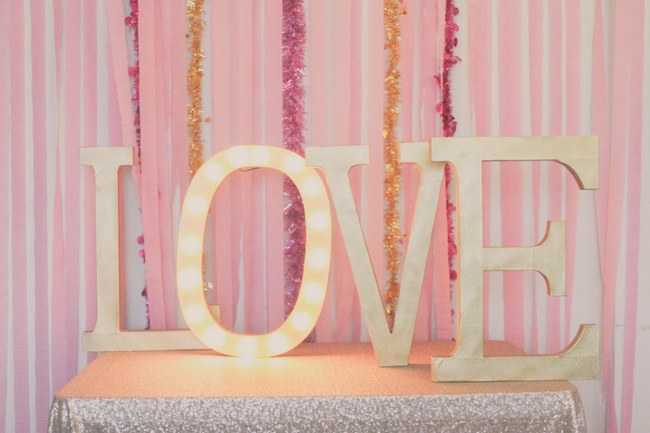 (Above) Gold LOVE Marquee Sign: Add a touch of nostalgia by reusing your wedding signage. This gorgeous light-up gold marquee sign that spells out the word 'LOVE' is the perfect decor item for your dinner for two.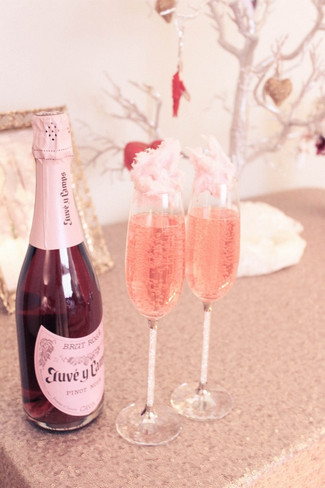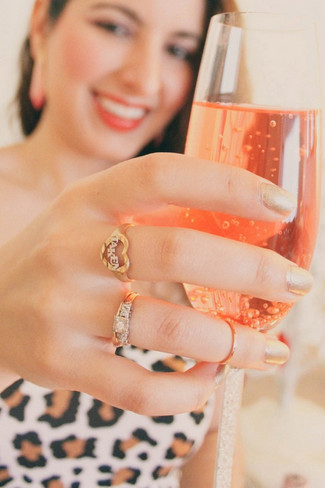 (Above) Pink Valentine's Champagne: Pop the love bubbly and serve your champagne in tall flute wedding glasses with a sticky dollop of strawberry flavoured candy floss.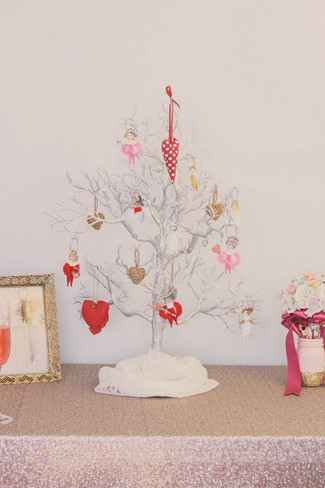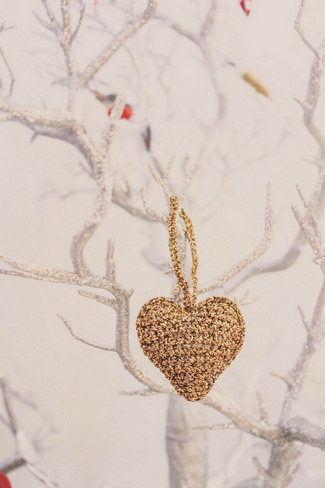 (Above) Silver Manzanita Tree and Love-Themed Ornaments: Recycle a Manzanita tree used to display your wedding escorts card by reusing it as a Valentine Love Tree and adorning it with love-themed hanging ornaments. Add meaningful keepsakes and mementos alongside your Valentine Love Tree.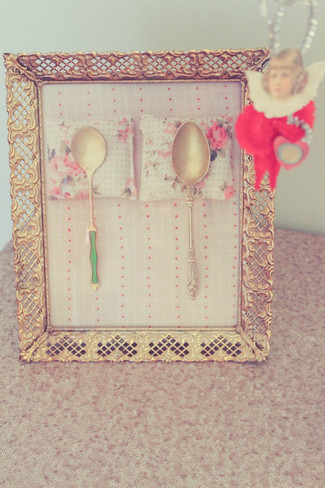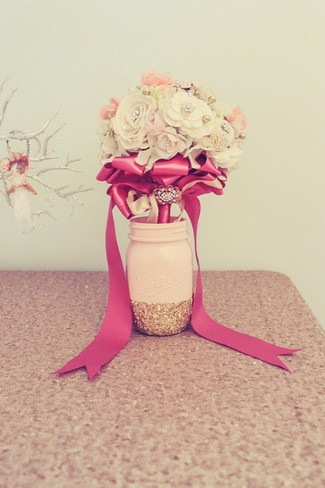 (Above Left) Valentine's Memento Decor: Framed photos or artwork such as this sweet spoon art photo created by Petek Design serves as a beautiful reminder of a special time such as your wedding day or honeymoon. | (Above Right) Valentine's Floral Decor: A keepsake bridal brooch bouquet can be reused by displaying it a vase like this fabulous gold and pink glitter mason jar.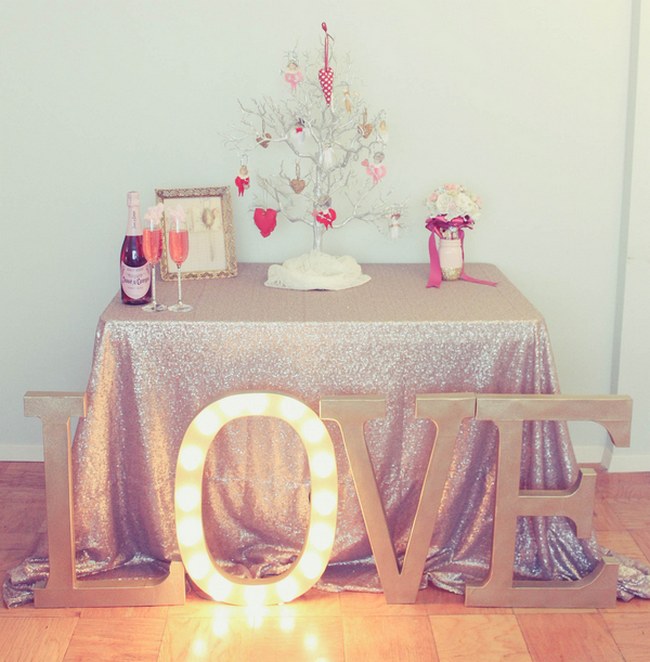 (Above) Gold Sequin Tablecloth: Drape your dinner table with a glittering sequin tablecloth that will contrast perfectly with the carnival-inspired marquee wedding sign.
DIY Valentine Dessert Table Ideas: Dinner for Two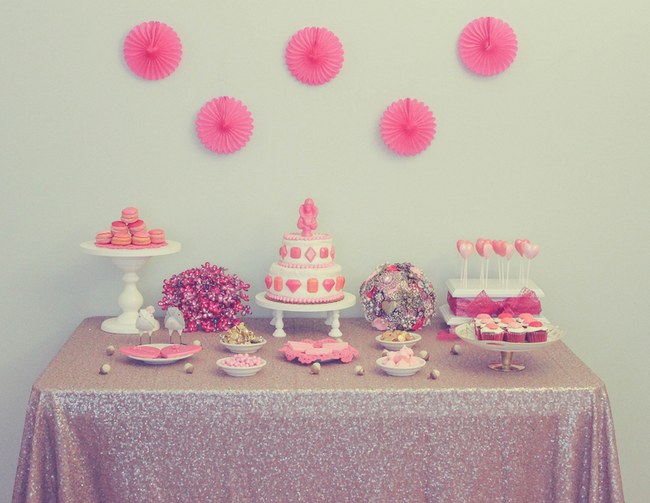 (Above) Recycled Keepsake Bouquets and Wedding Cake Stands: Decorate your dessert table with wedding heirlooms such as your beloved beaded bouquet or brooch bouquet for a sparkly touch, as well as cakestands recycled from your wedding dessert table.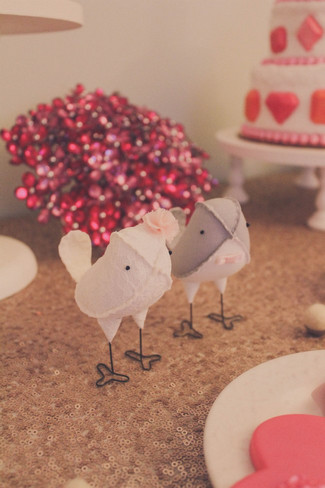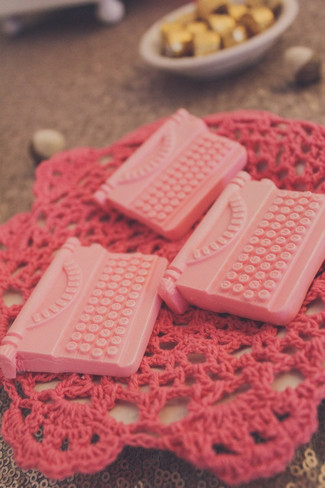 (Above Left) Love Bird Cake Topper Decor: Wedding cake topper keepsakes are cute and meaningful decor touches. | (Above Right) Valentine's Candy: Serve up yummy candy such as these raspberry flavoured chocolate typewriters, which are made to match the pretty pink colour scheme.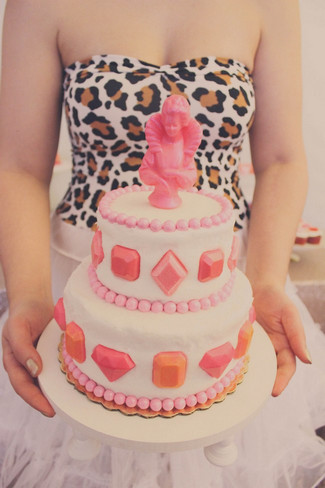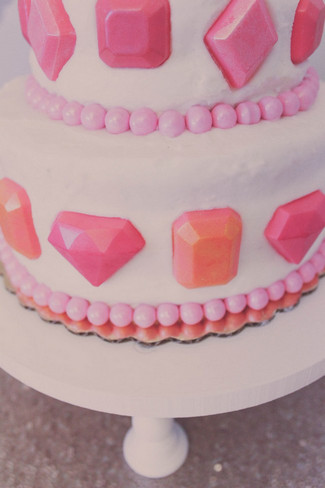 (Above) Valentine's Cake: Starring as the dessert table centrepiece, display a special Valentine's Cake atop a recycled cake stand and adorn it with delectable chocolate gems and a Marie Antoinette chocolate topper.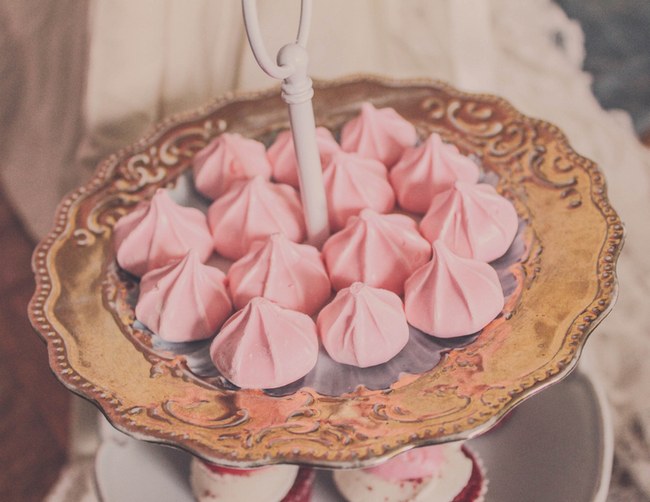 (Above) Vintage Tiered Dessert Stand: A beautiful Vintage-inspired tiered cake stand can be used to display smaller Valentine treats such as cupcakes and macaroons.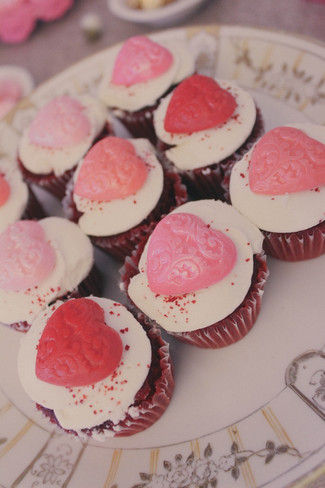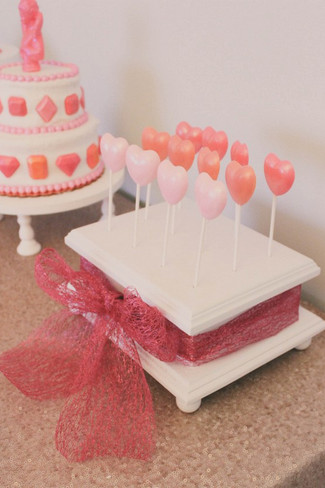 (Above) Valentine's Red Velvet Cupcakes and Lollipop Stand: Edible love-inspired decorations such as chocolate filigree hearts and delicious lavender flavored heart-shaped pops are the perfect Valentine's cakes and candy to add to the dessert table.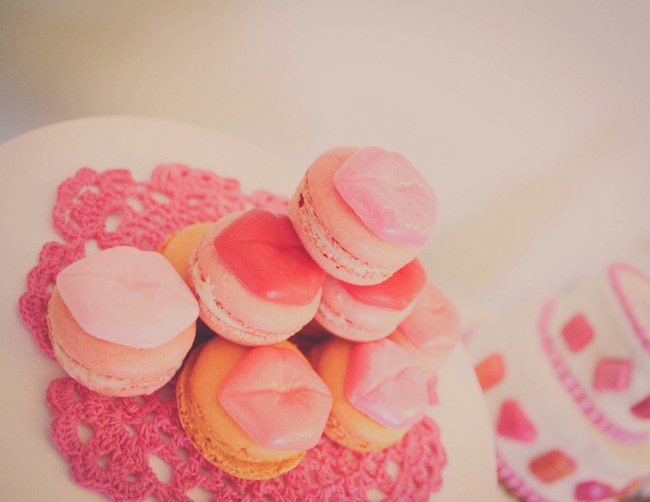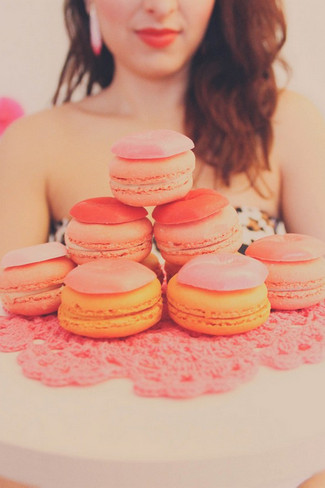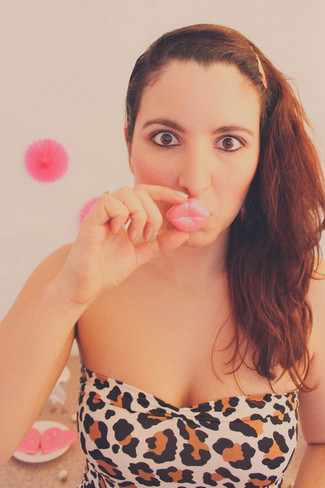 (Above) Valentine's Chocolate Kisses and Macaroons: Strawberry and orange flavoured macaroons dressed up with cheeky chocolate kisses in cute colours are fun love-inspired treats to have.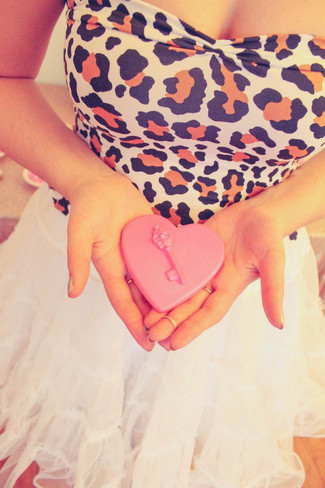 (Above) Valentine's "Key to my Heart" Candies: Your significant other will adore these love-inspired heart-shaped candies that are just begging to be devoured.
DIY Valentine Romance Tent Ideas: Dinner for Two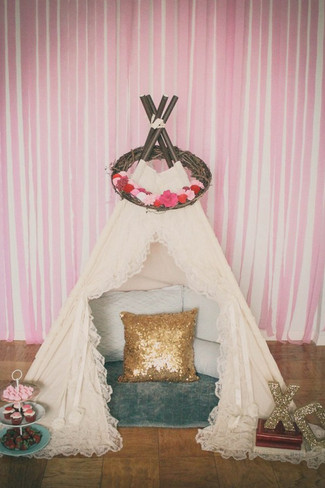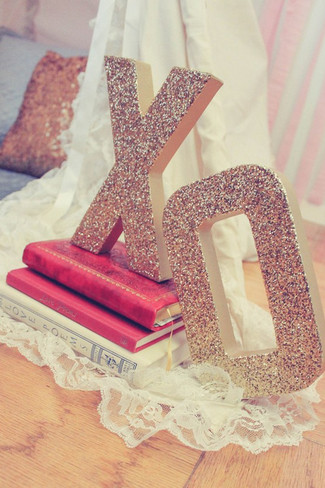 (Above) Valentine's Love Tent: Set up a whimsical indoor camping-style seating area that you can retire to after a Valentine's feast of candies and cakes. Gorgeous glitter XO letters and vintage books filled with poetry can be used to decorate the entrance to the love tent, with a gold sequin pillow added as the final touch of comfort.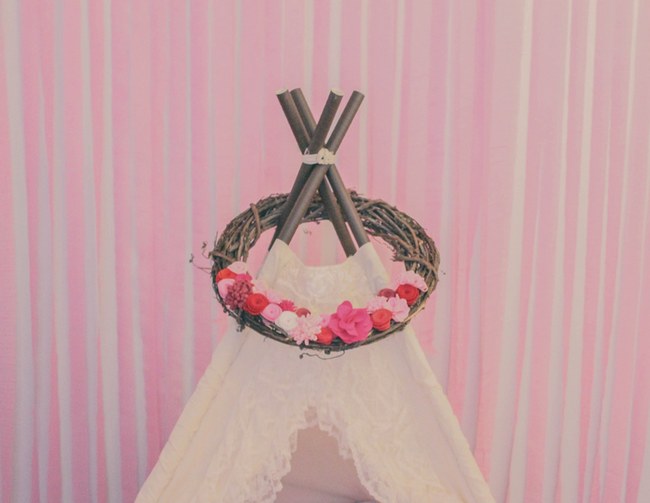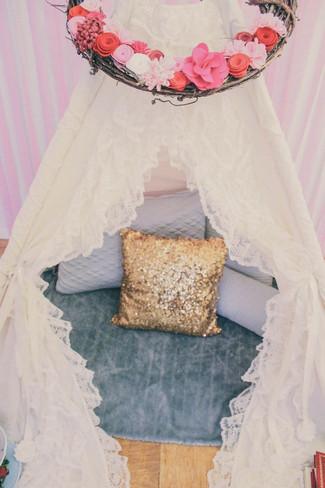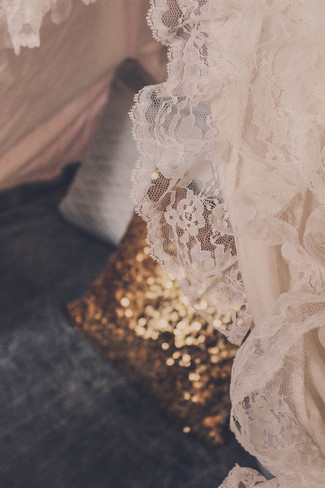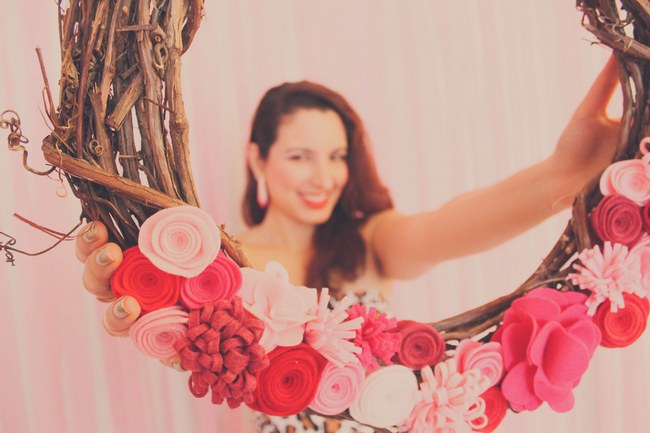 (Above) Valentine's Wreath: Decorate your love tent with a rustic felt love wreath, which can be treasured as a keepsake of your special dinner date.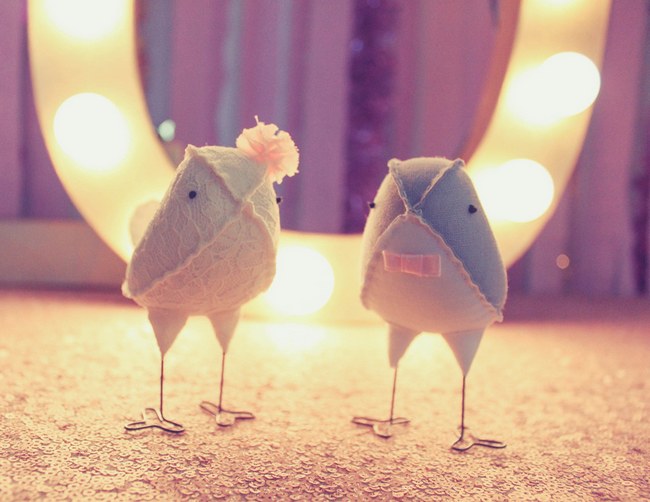 DIY Valentine Style Ideas: Dinner for Two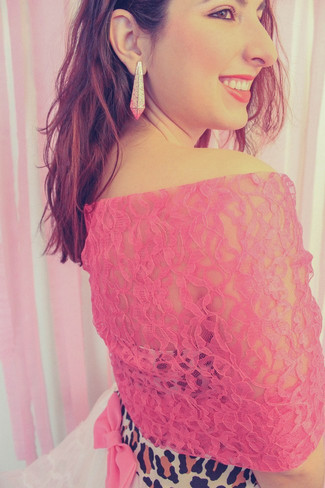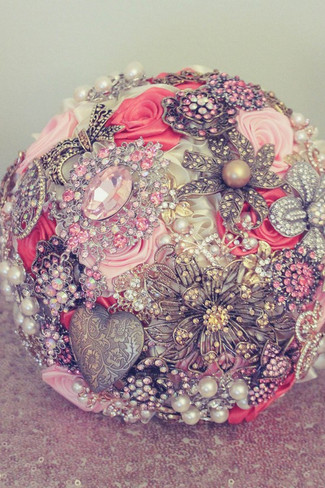 (Above) Valentine's Accessories: Love-inspired accessories such as an heirloom button bouquet, a hot pink lace shrug and matching jewellery are fun and sassy – perfect for a Valentines date.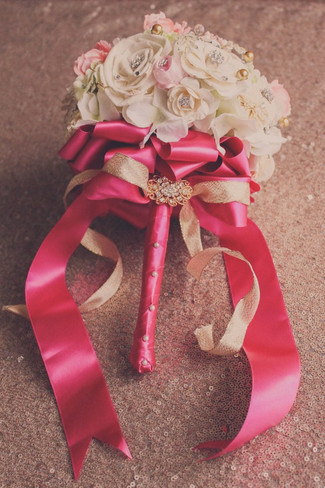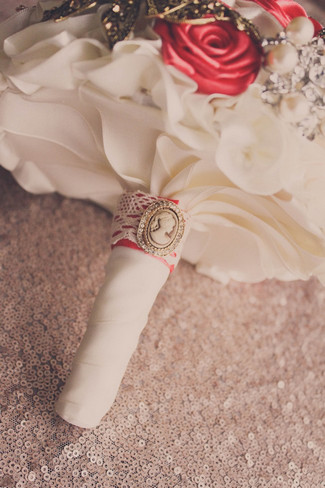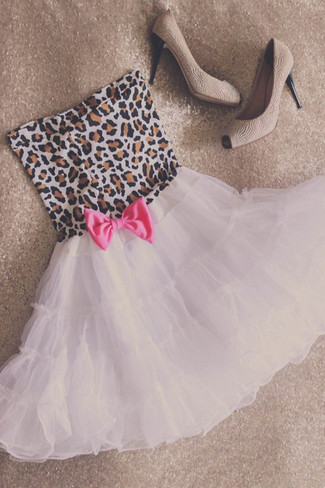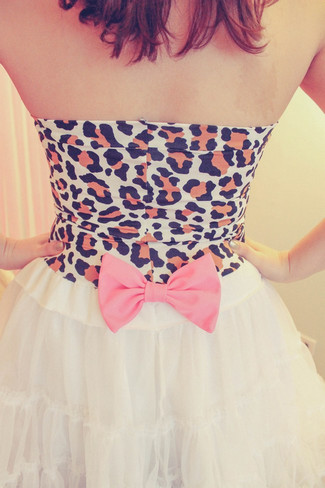 (Above) Valentine's Style: Play dress up in a cute tutu dress with playful details such as bows and animal print designs.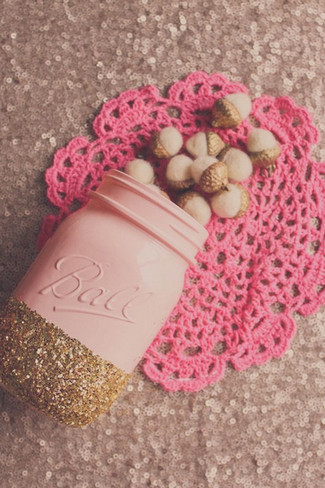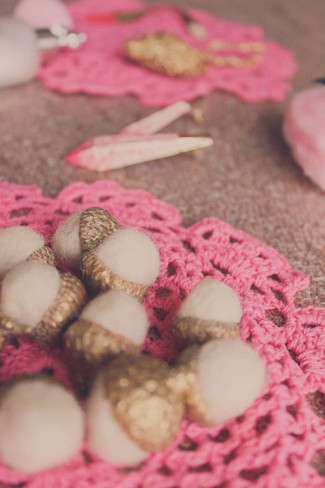 (Above) Magenta Beaded Bouquet: Reuse your glittering keepsake wedding bouquet such as this pretty pink beaded bouquet of flowers.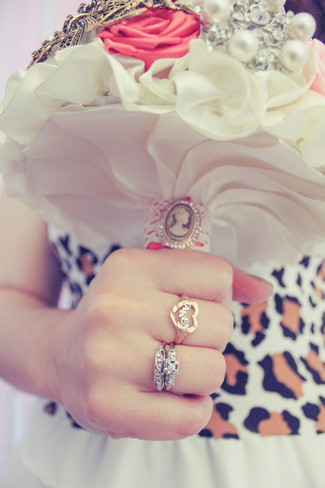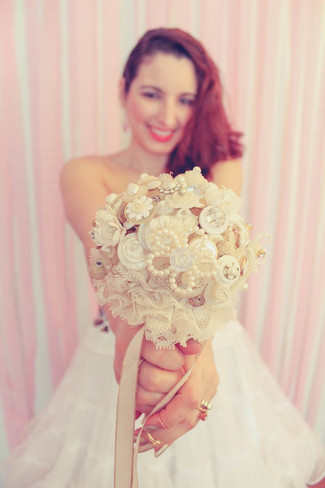 (Above Left) Valentine's Wedding Rings: Slip on some wedding ring bling by combining several vintage rings. | (Above Right) Ivory Button Bouquet: A classic ivory button keepsake bouquet can always be reused for a special occasion such as your Valentine's dinner date.
The sweetest thing about this shoot is that many of these ideas can be grabbed from the Etsy vendors listed below.
Vendors
Photographer:
Mia Dee Photography
| DIY Valentine Champagne Welcome Table Ideas: 
LOVE Marquee Sign:
Wise & True
 | Rose & Ivory Bouquet Brooch:
Noaki Jewelry
 | Silver Manzanita Tree:
Simply Mad Weddings 
| Sequin Tablecloth:
Candy Crush Events
 | Spoon Photo Art:
Petek Design |
 Gold & Pink Mason Jar: 
Jessica Catherine Designs 
| Red Heart Ornaments:
Handy Happy Hearts
 | Gold Heart Ornaments:
Bee Bee Knitting 
| Vintage Chenille Ornaments:
Old World Primitives 
| 
DIY Valentine Dessert Table Ideas: 
Specialty Foods:
The Frosted Petticoat
 | Cake & Macaron Stands:
Rita Marie Weddings
 | Vintage Gold Cupcake Stand:
Glam Fete by Bri
 | Lollipop Stand:
Papa Santone's Woodshop
 | Sequin Tablecloth:
Candy Crush Events
| Pink & Gold Brooch Bouquet:
Magnolia Handmade
 | Magenta Beaded Bouquet:
Bridal Bouquets by Ky
 | Bird Toppers:
A Sweet Reverie 
| Felt Acorn Décor:
House of Moss
 | 
DIY Valentine Romance Tent Ideas: 
Specialty Foods: The Frosted Petticoat | Tent:
Sugar Shack's Teepee
 | Glitter XO Letters:
Letters From A to Z
 | Wreath:
Madly Wish
 | Gold Sequin Pillow:
Raine Style Home
| Vintage Tiered Dessert Stand:
Cake Stand Lady 
| 
DIY Valentine Style Ideas | 
Dress: Mandolin Dreams 
| Wedding Rings:
Temsah Jewelers 
| Earrings:
Akireaus
| Feather Hairpins:
Graceful Hunter
 | Lace Shrug:
Boubo
 | Ivory Button Bouquet:
Bride as a Button
| Model: Sam, The Frosted Petticoat