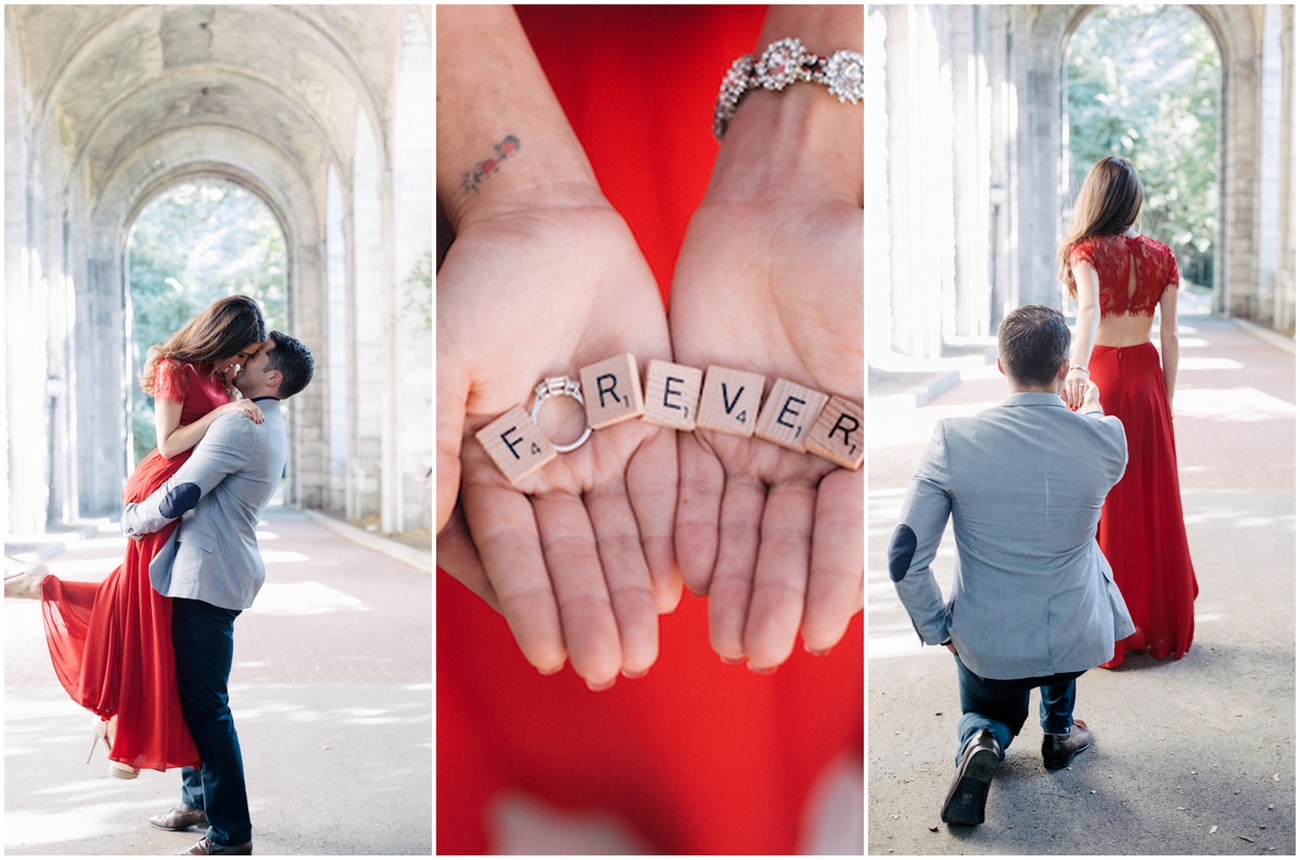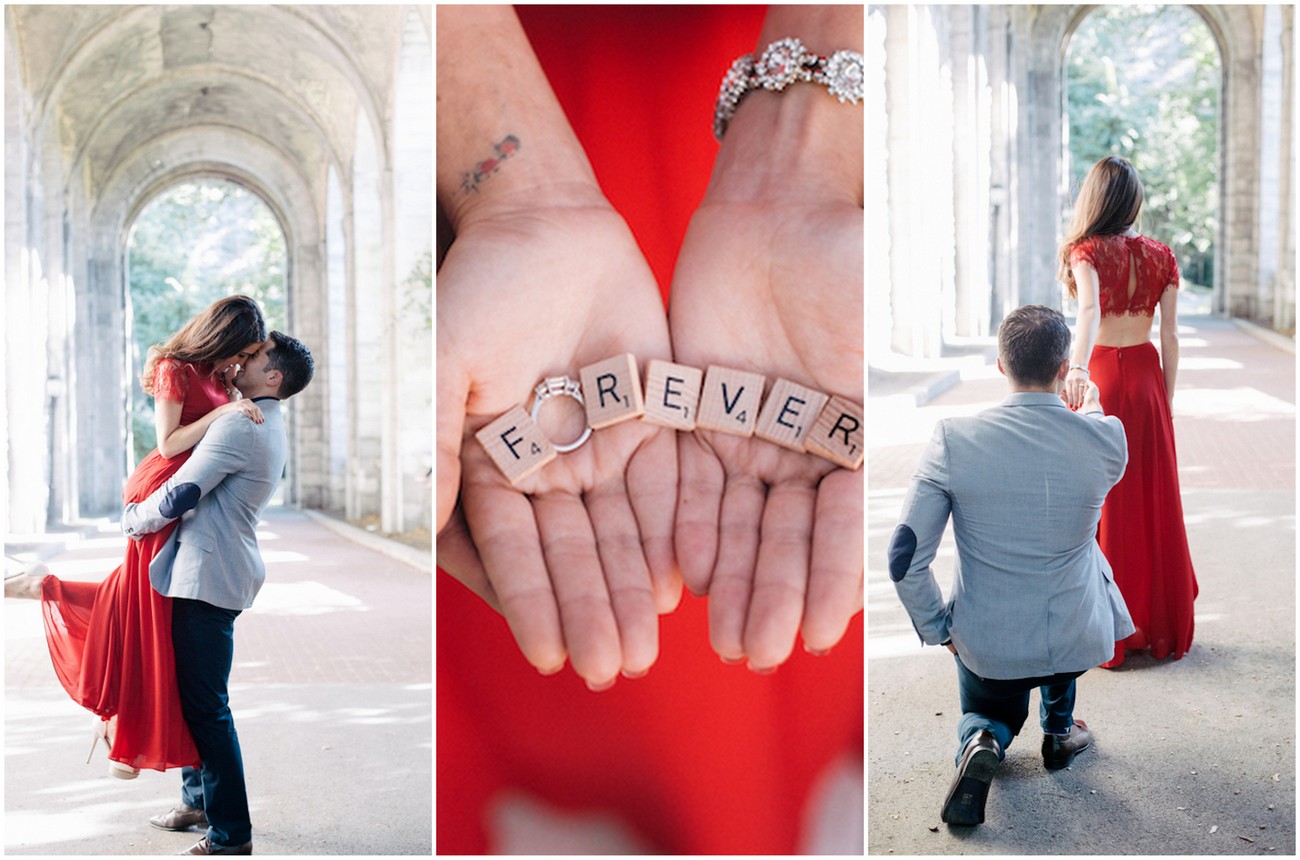 Megan and Josh met in Madrid, Spain. Their common love of history and old architecture drew them closer together, and inspired them to marry in a museum with unique, medieval architecture next year. It is also one of the reasons they chose the Cloister's Museum, in Upper Manhattan, New York City as the location for their elegant engagement session. Megan wore a striking red two-piece gown that stood out against the backdrop of European medieval architecture. 
"For their engagement shoot, Megan and Josh were looking for a location that reminded them of where they met," shares New York-based photographer Andrea, of Forever Photography.
"This type of old European architecture isn't exactly easy to find in New York. However, the Cloisters in Upper Manhattan breaks all expectations of city architecture with its medieval European columns, high arches, and breathtaking stone walkways along the river. You feel as if you have escaped the busy, modernized streets of Manhattan once you arrive at the top of this desolate peak and reach the castle-like structure of the museum."
This divine couple strolled through the city of New York, completing their engagement session on the rooftop of their building, which gives a breathtaking view of the entire city. Seriously, we're smitten!
Cloisters Manhattan Engagement Pictures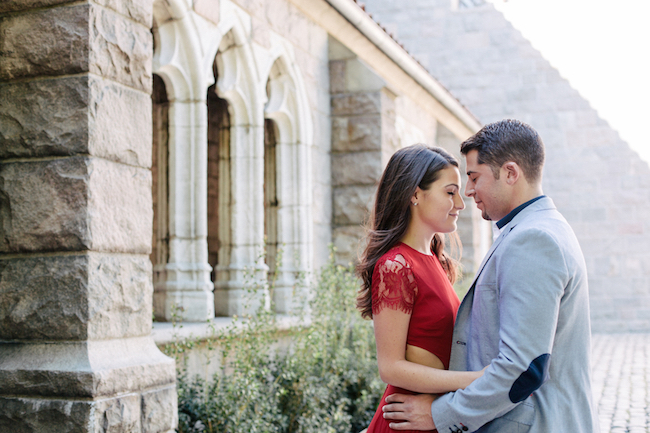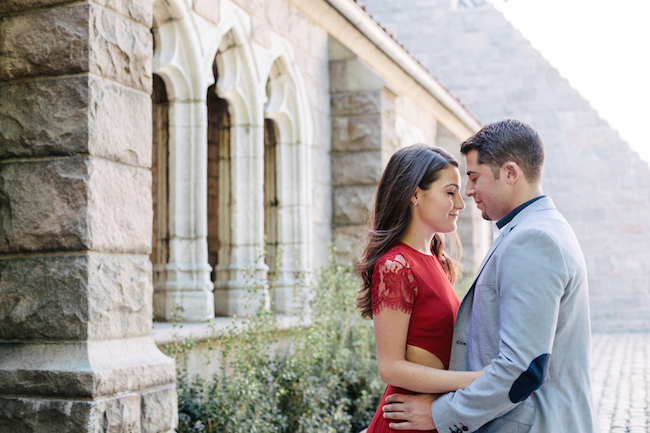 Even though we went to college together, Josh and I actually only met a while later, in Madrid, Spain. I was studying abroad for the summer and he was on an "after graduation" Eurotrip. We had mutual friends in my study-abroad program and were introduced through them. When we got back to the states, we went on a date soon after and the rest is history!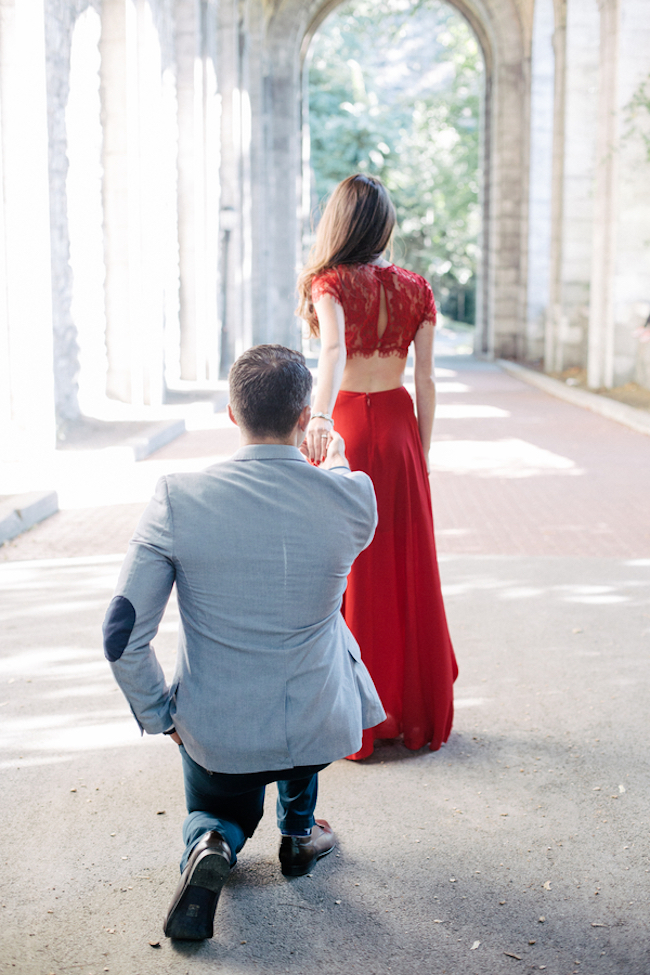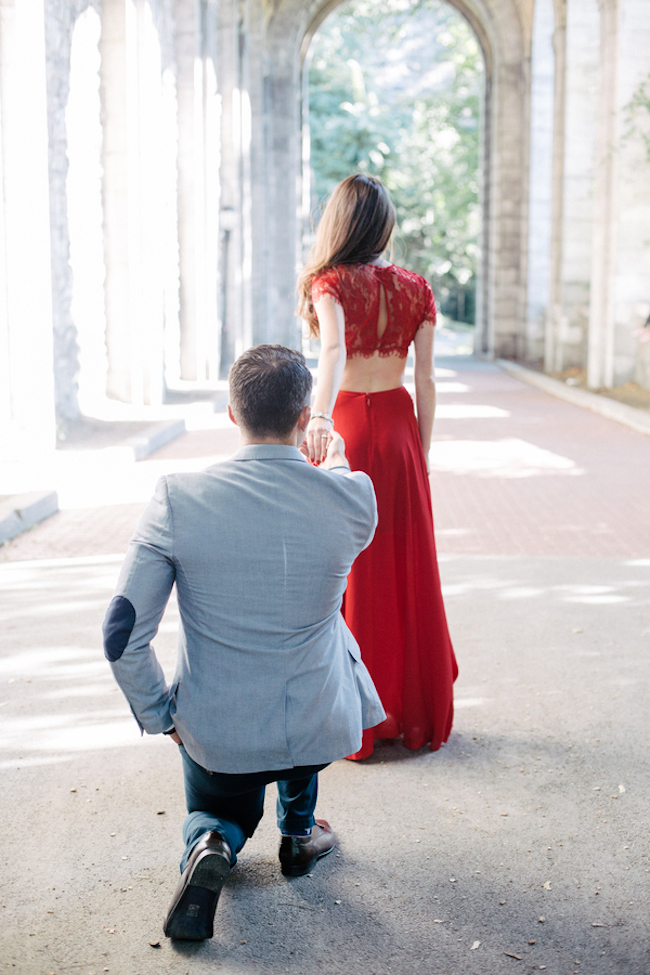 Last summer, Josh and I went on a big Eurotrip, finishing it in Paris. Josh and I always take a "follow me" picture during our travels in front of big monuments. In Paris, we posed for what seemed like one of our typical "Follow Me" pictures in front of the Eiffel Tower. I was complaining, because it was raining and I didn't think the photo would come out great. Since a "follow me" photo has my back to Josh, I didn't notice until I turned around that he was on one knee with a ring in his hand, asking me to marry him. After a few seconds of complete shock, I accepted his proposal!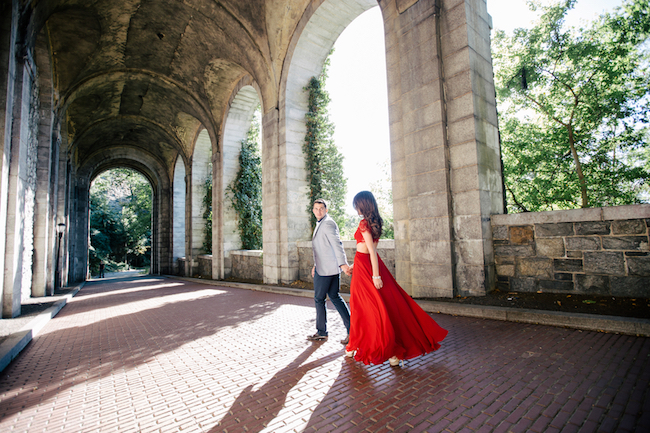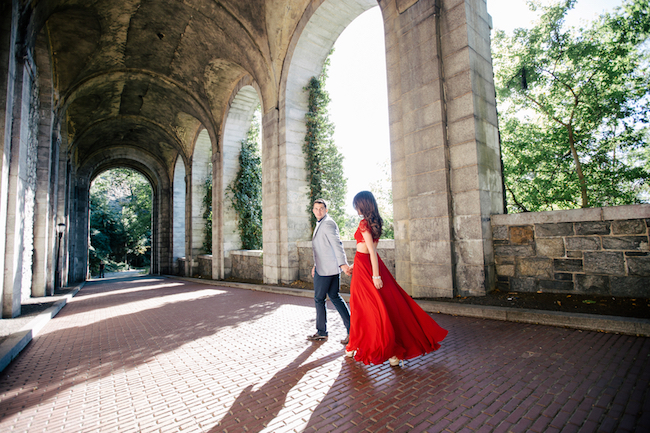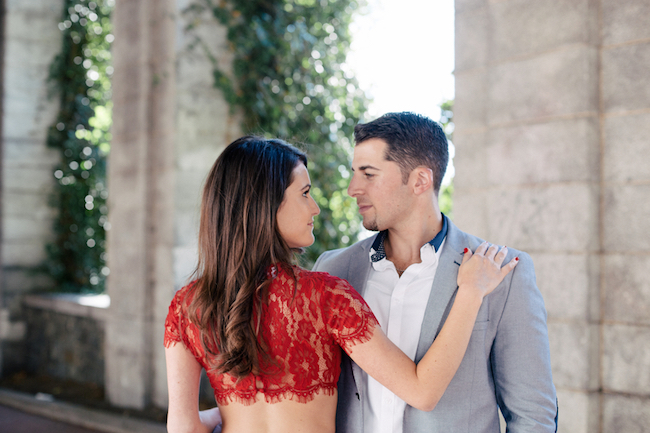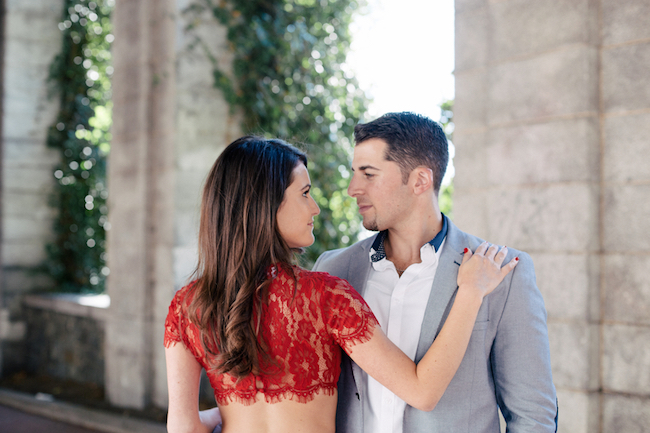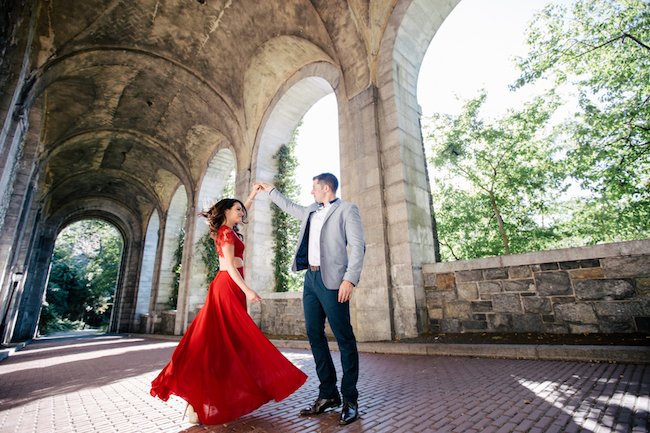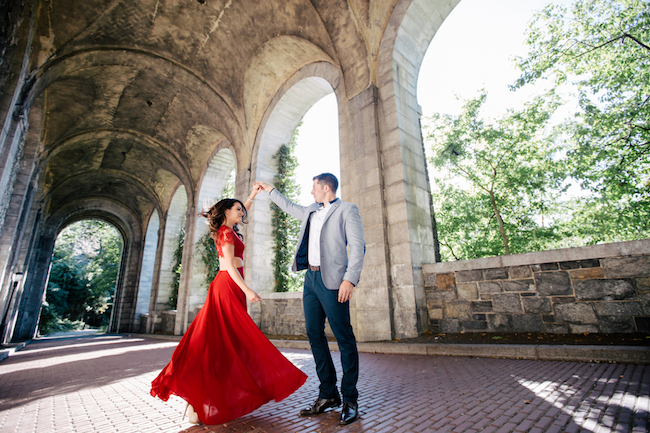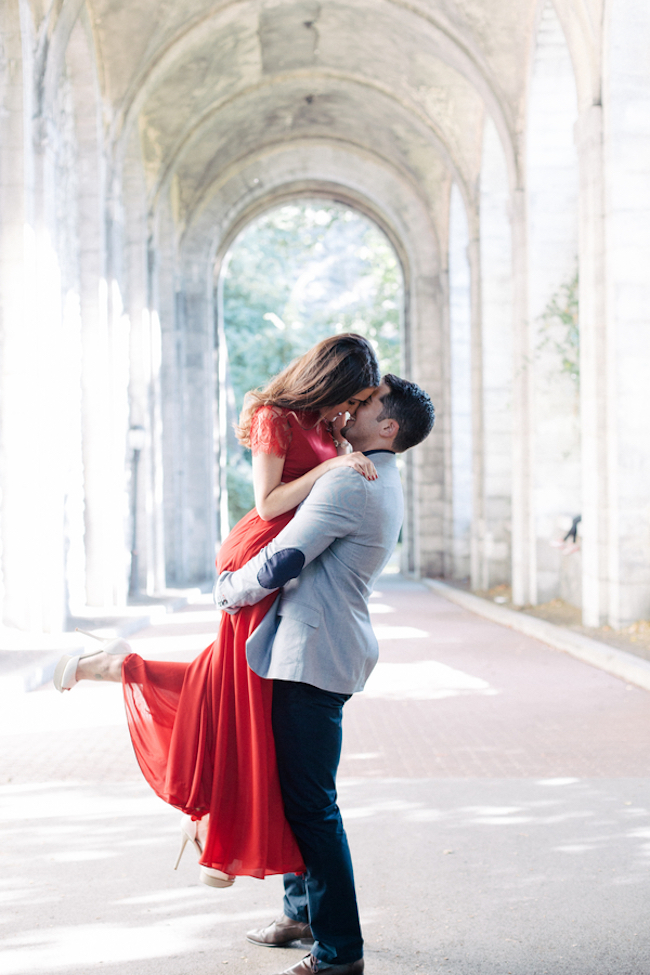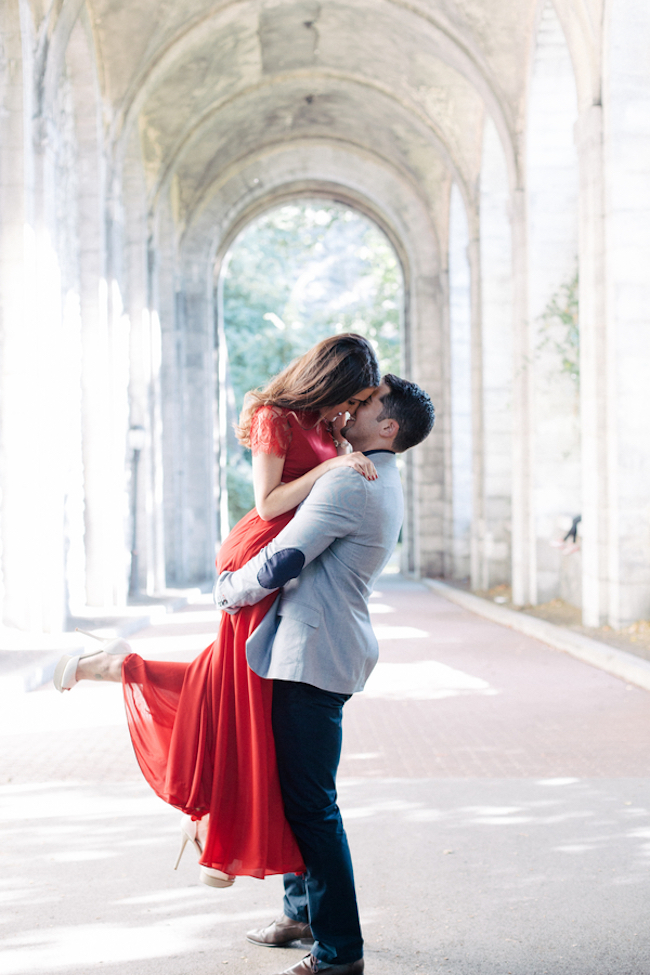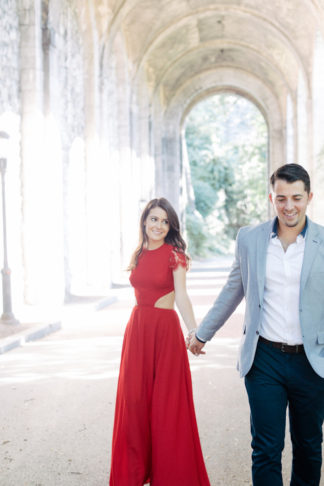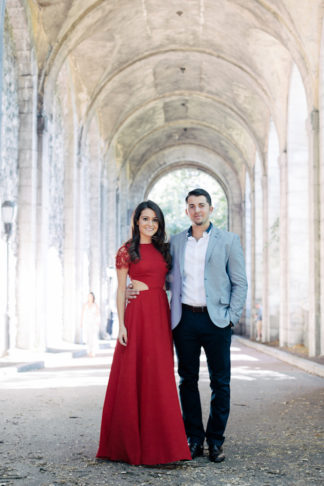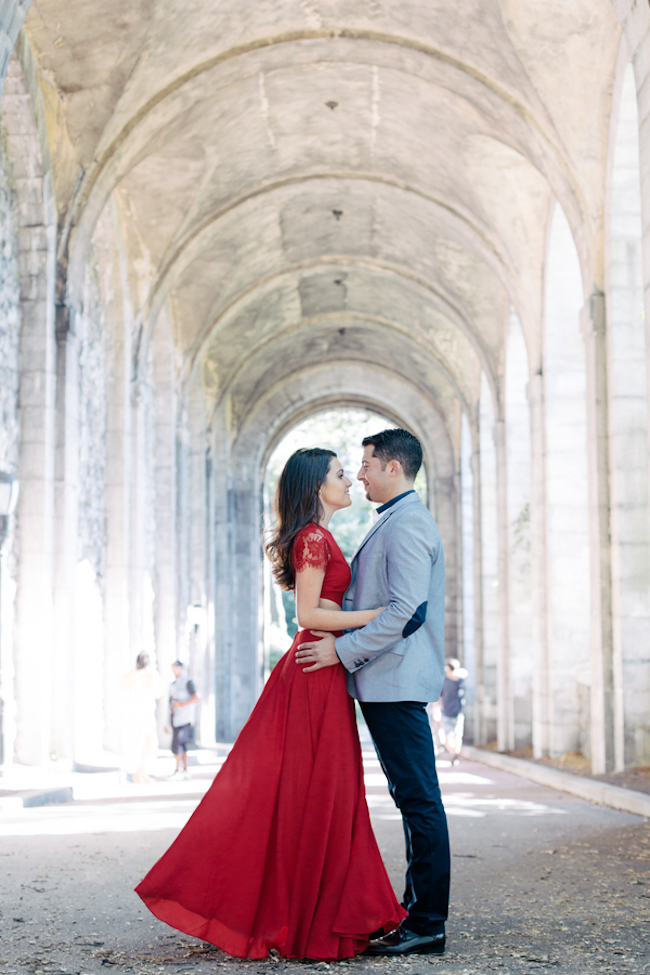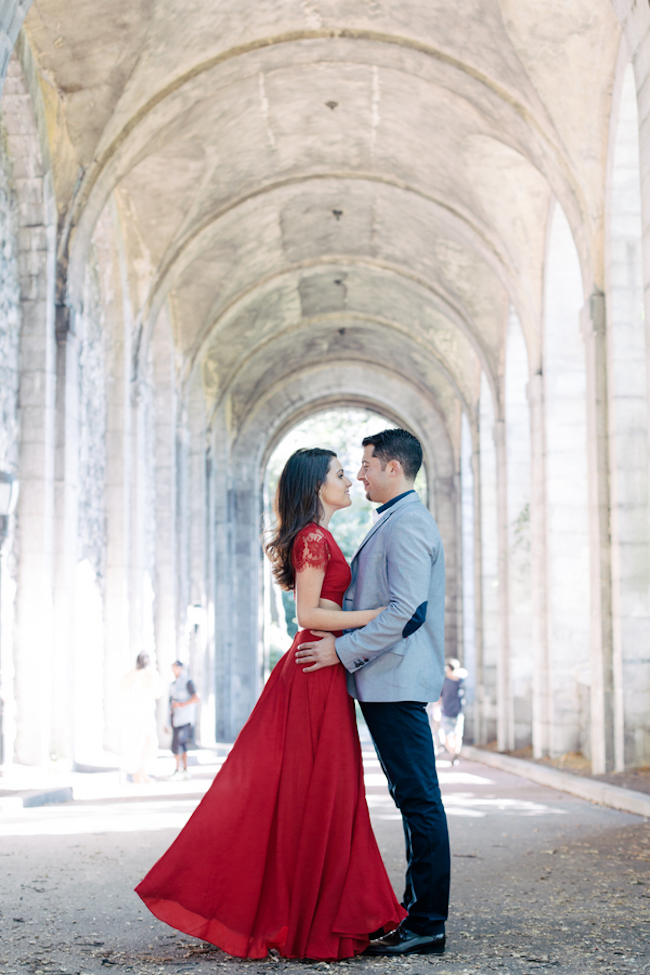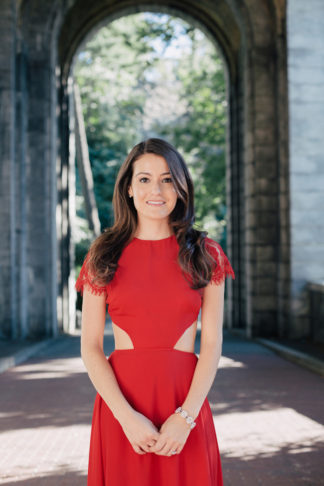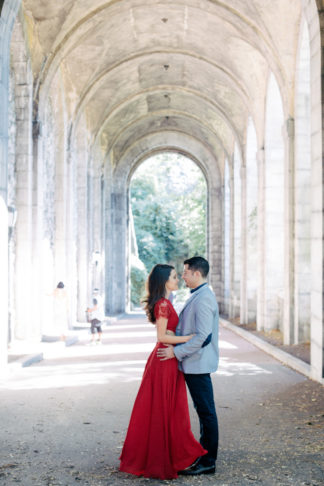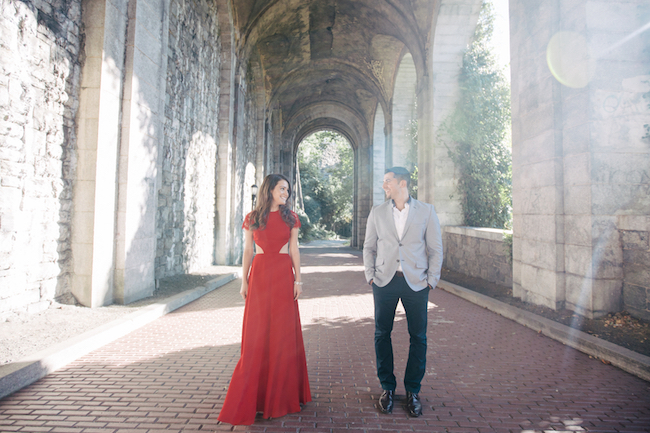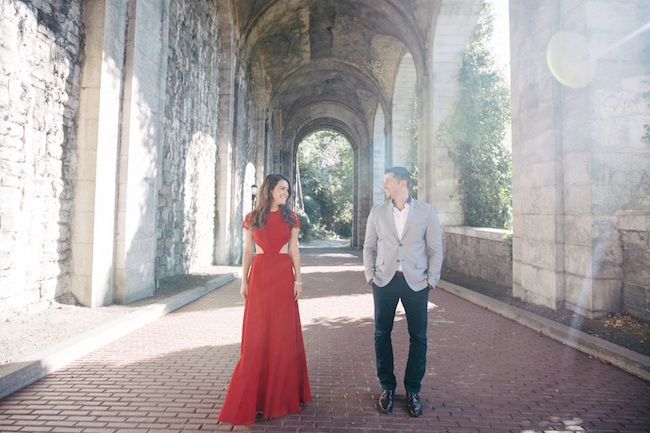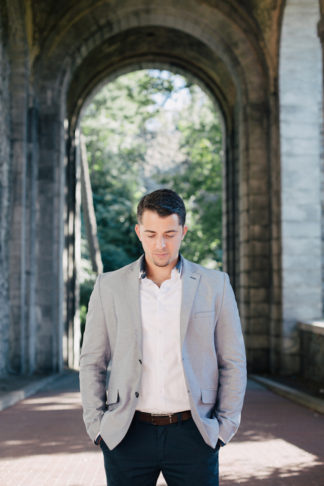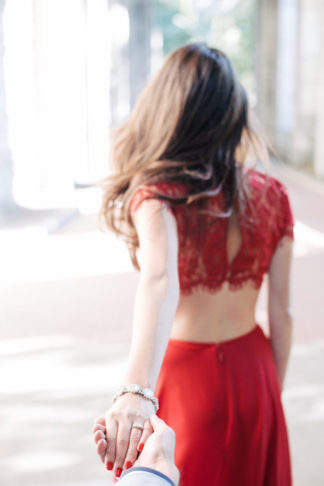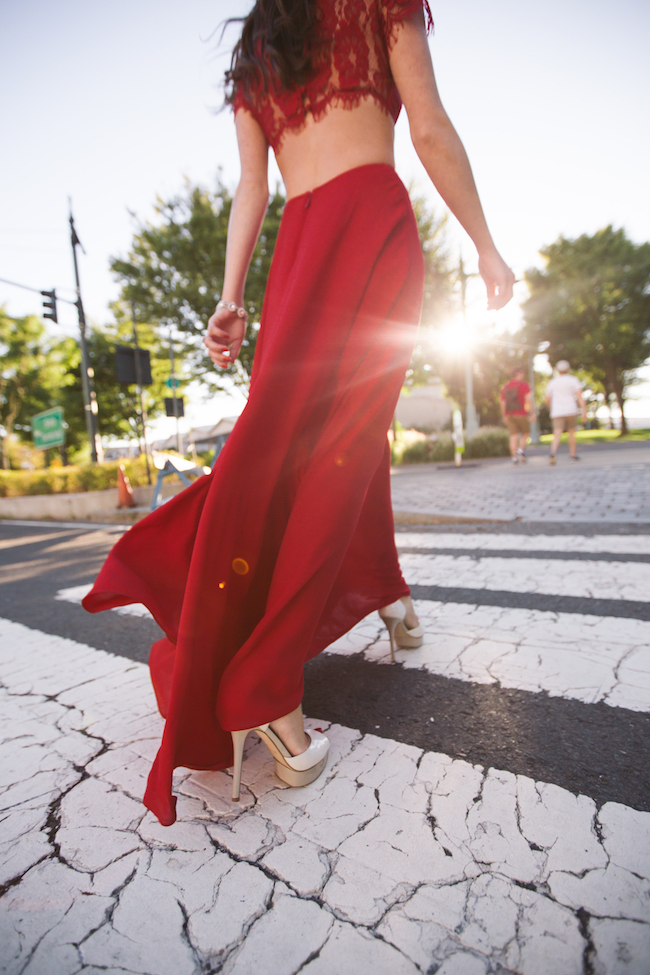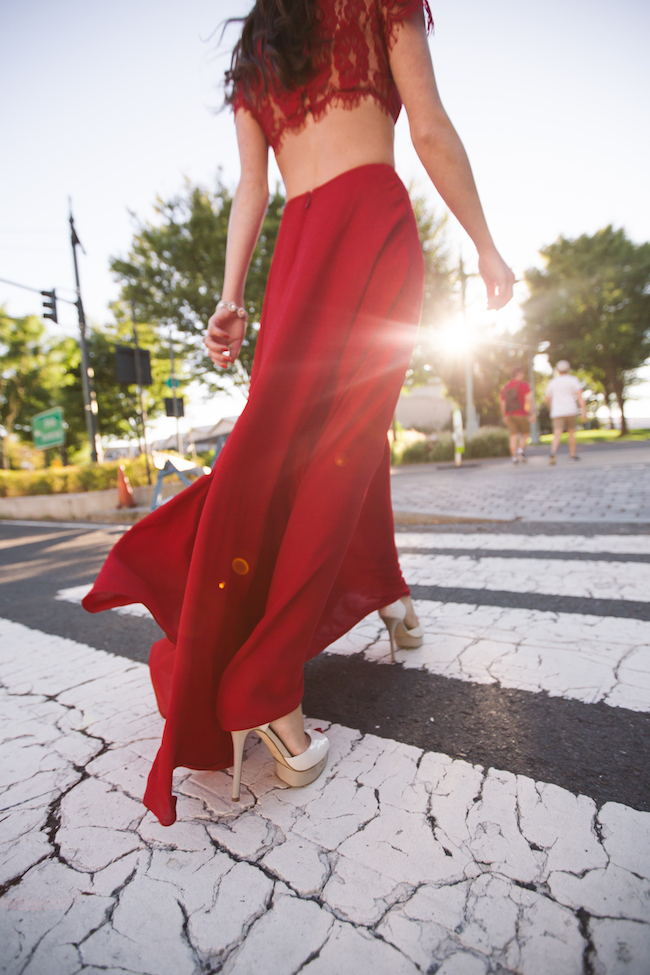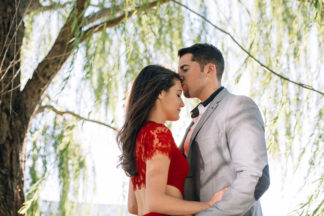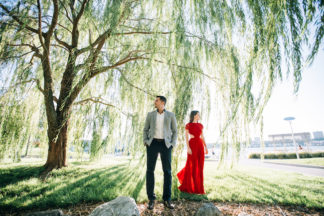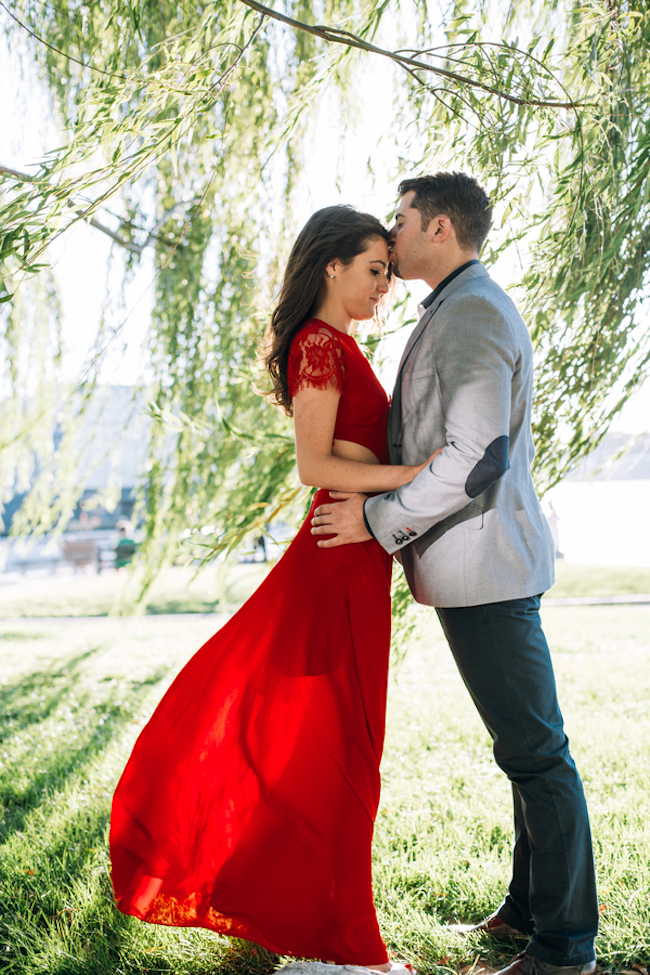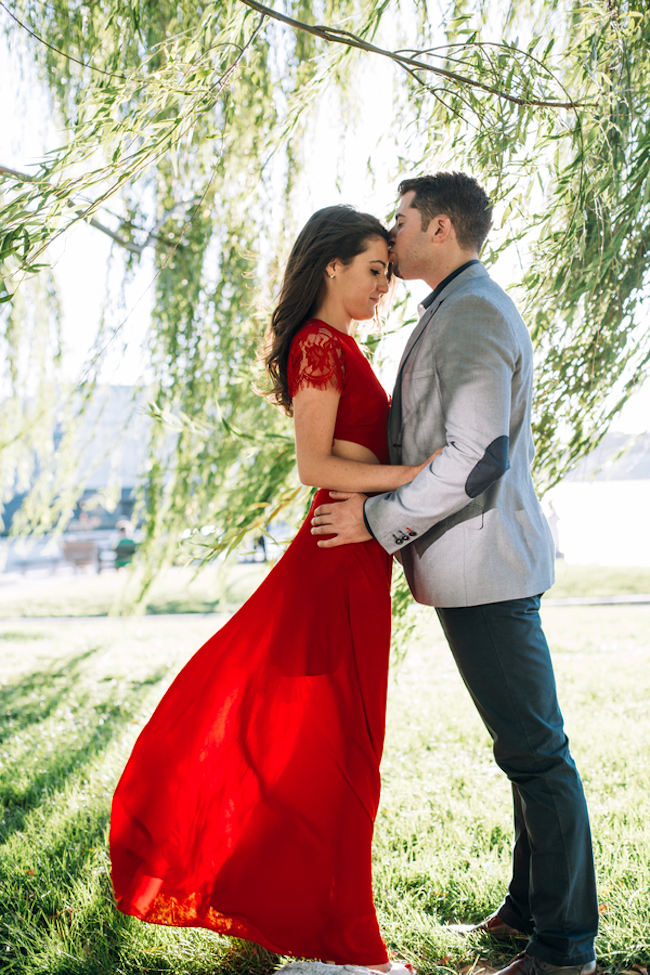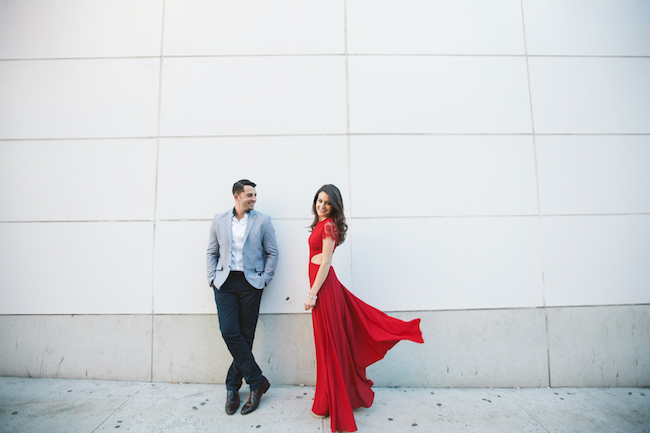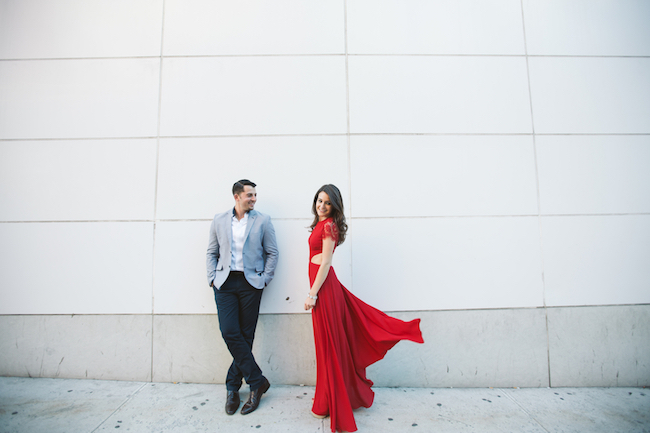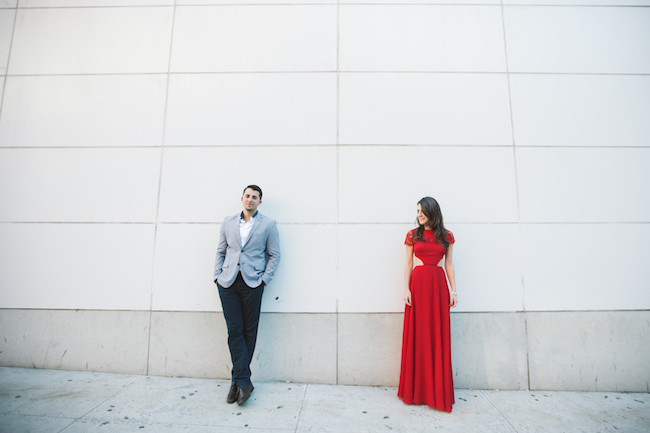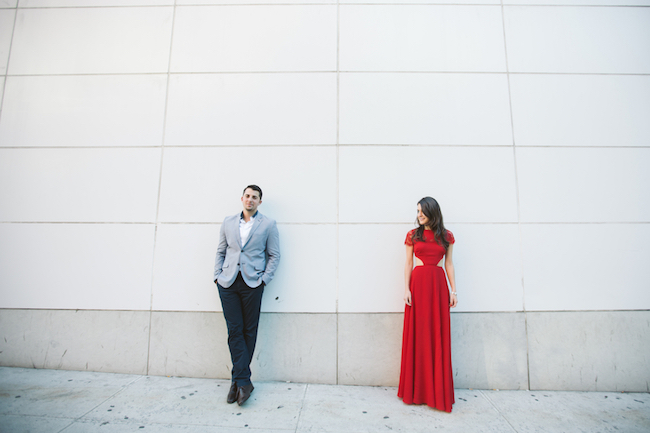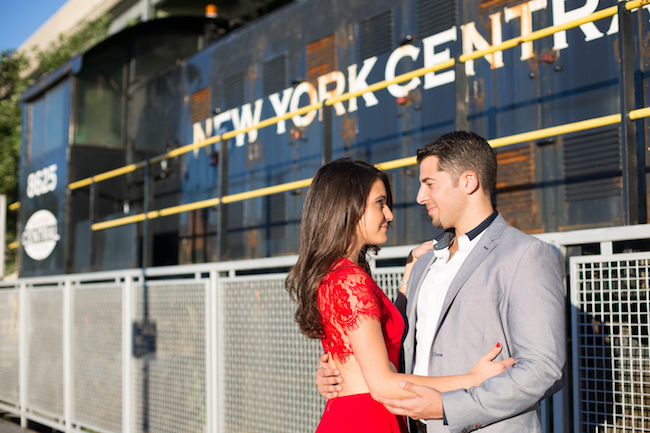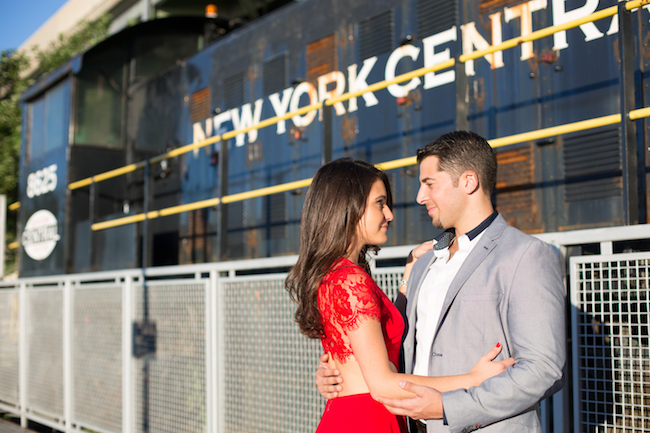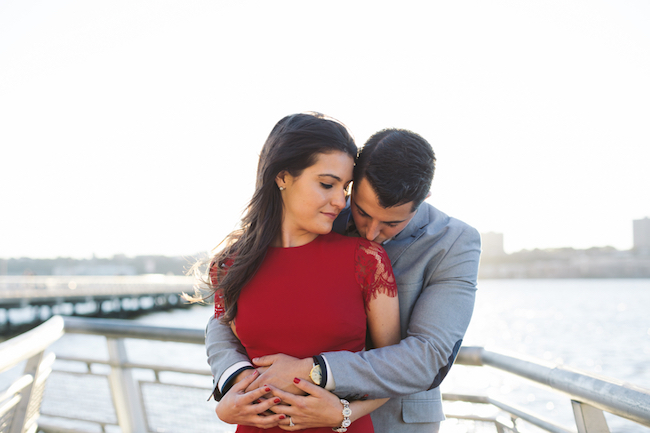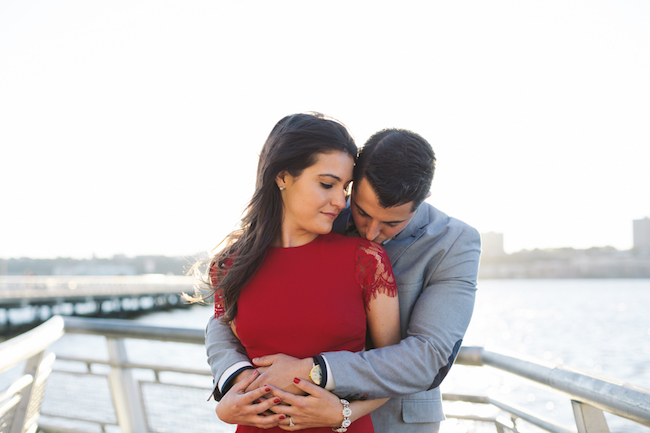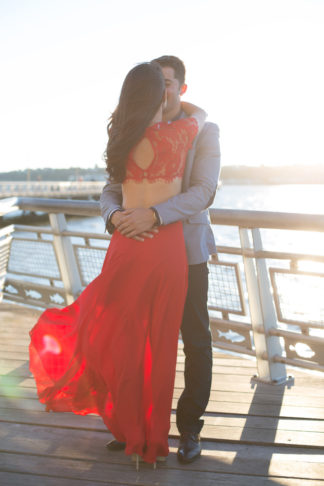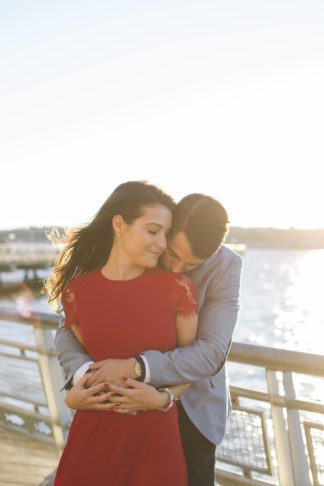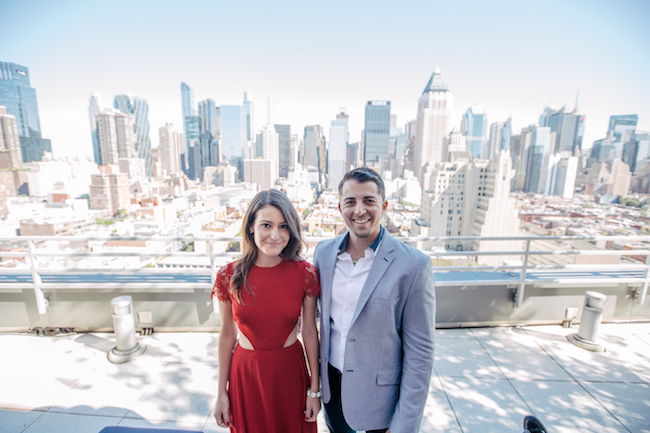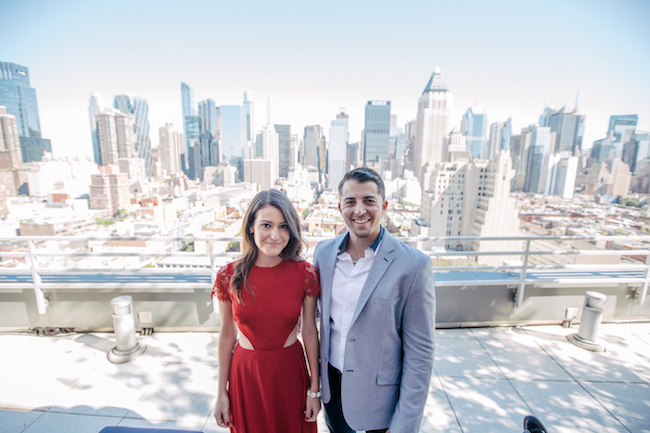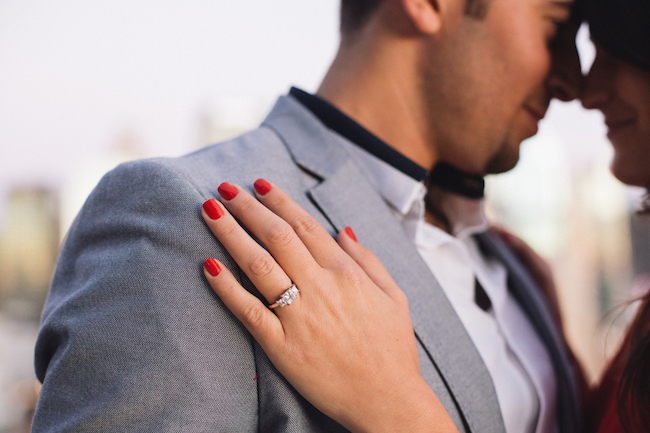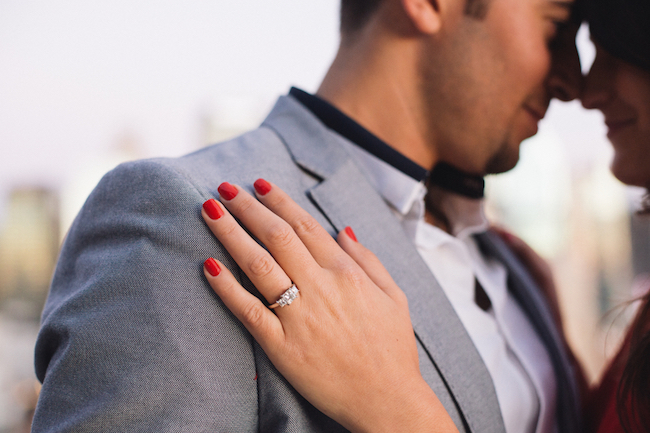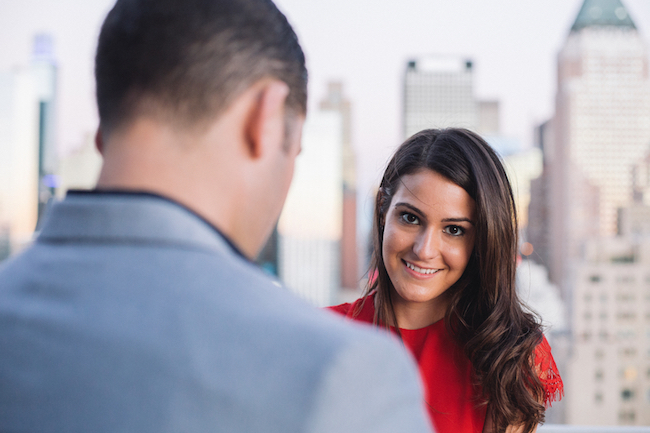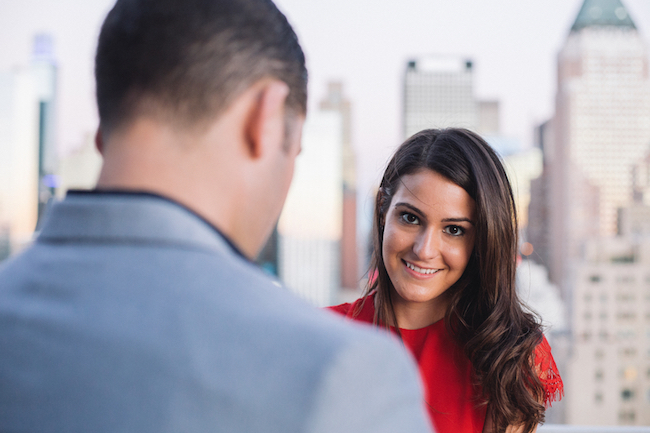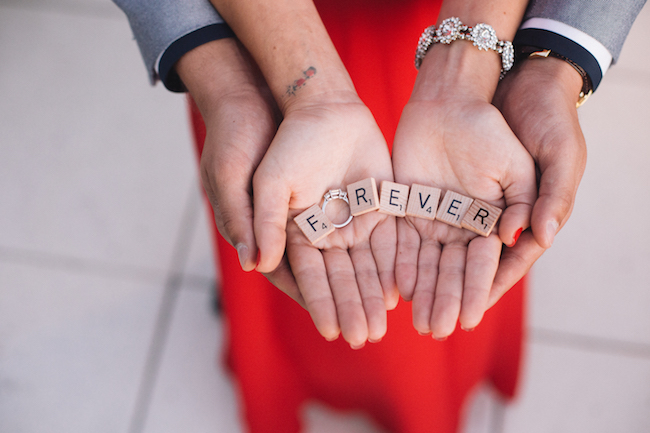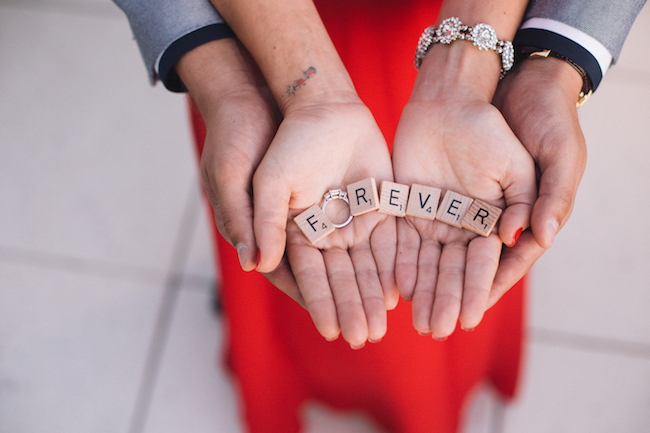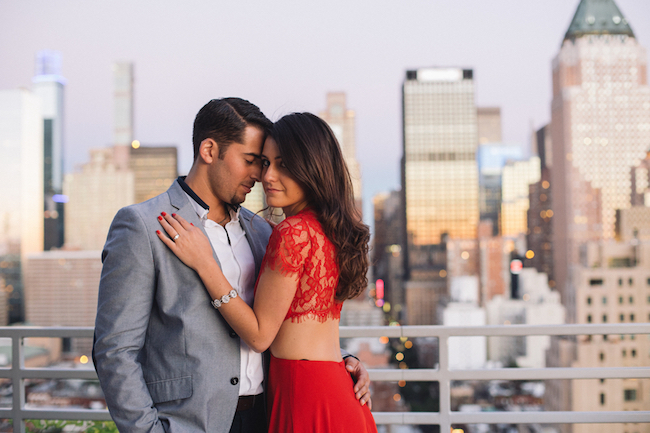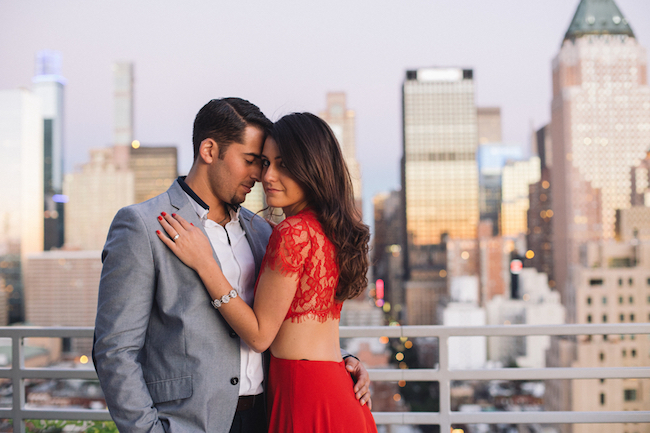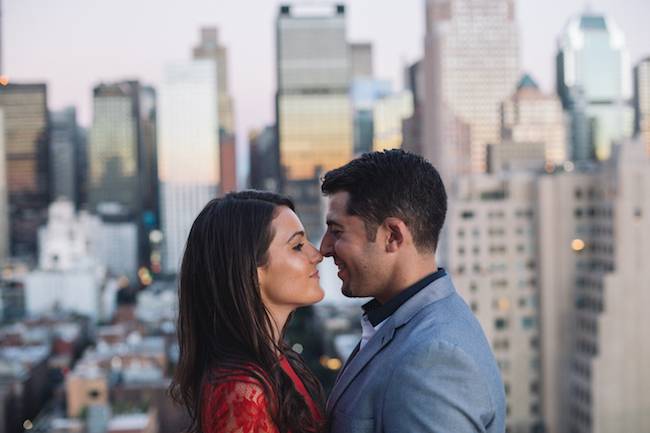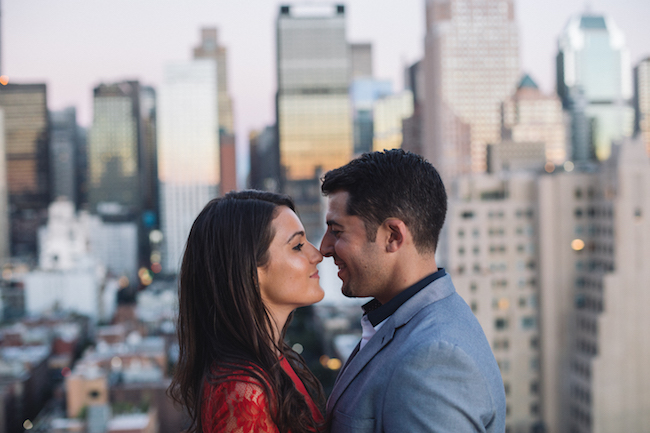 Service Providers:
Lose Yourself in This Epic Amalfi Engagement Session {darinimages}
Stylish Union Station Urban Engagement Shoot {Thousand Crane Photography}