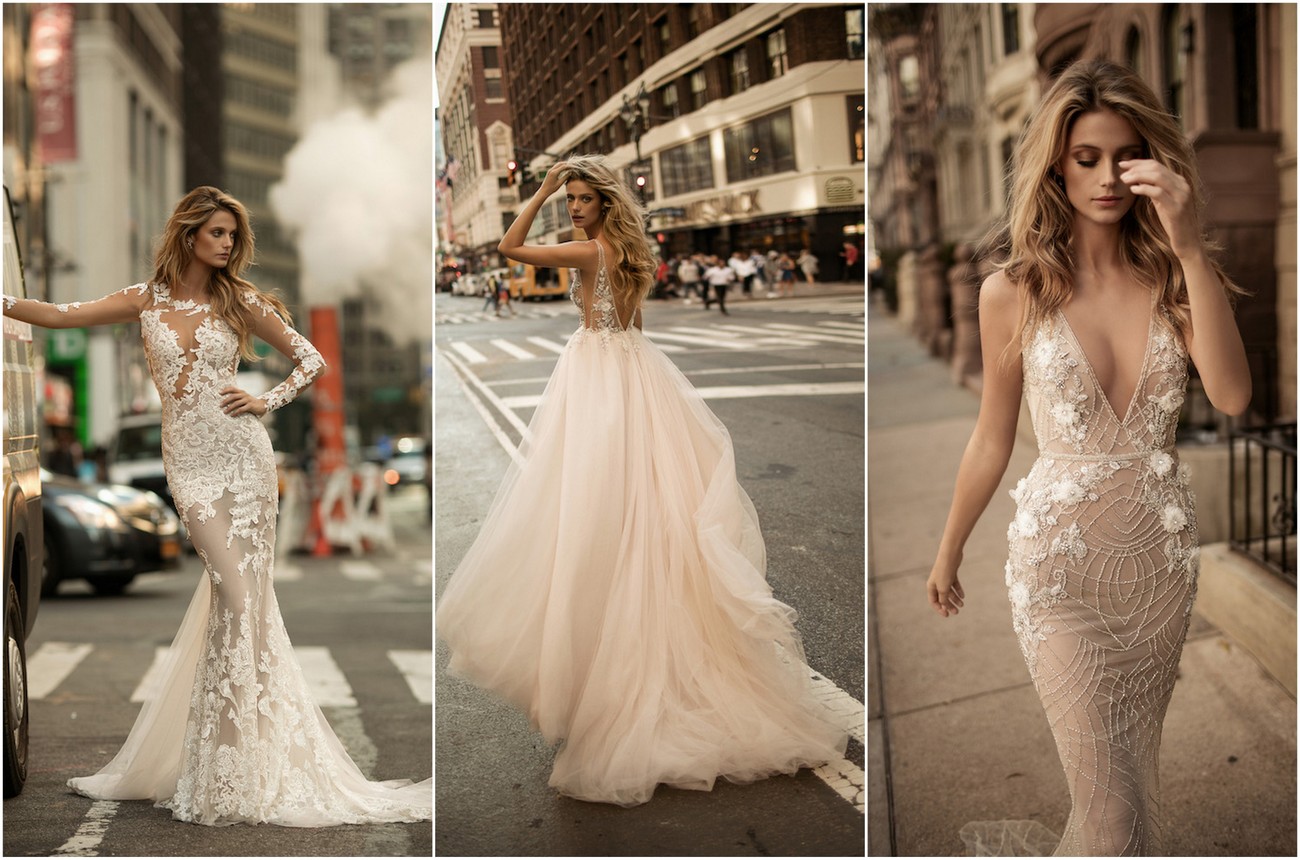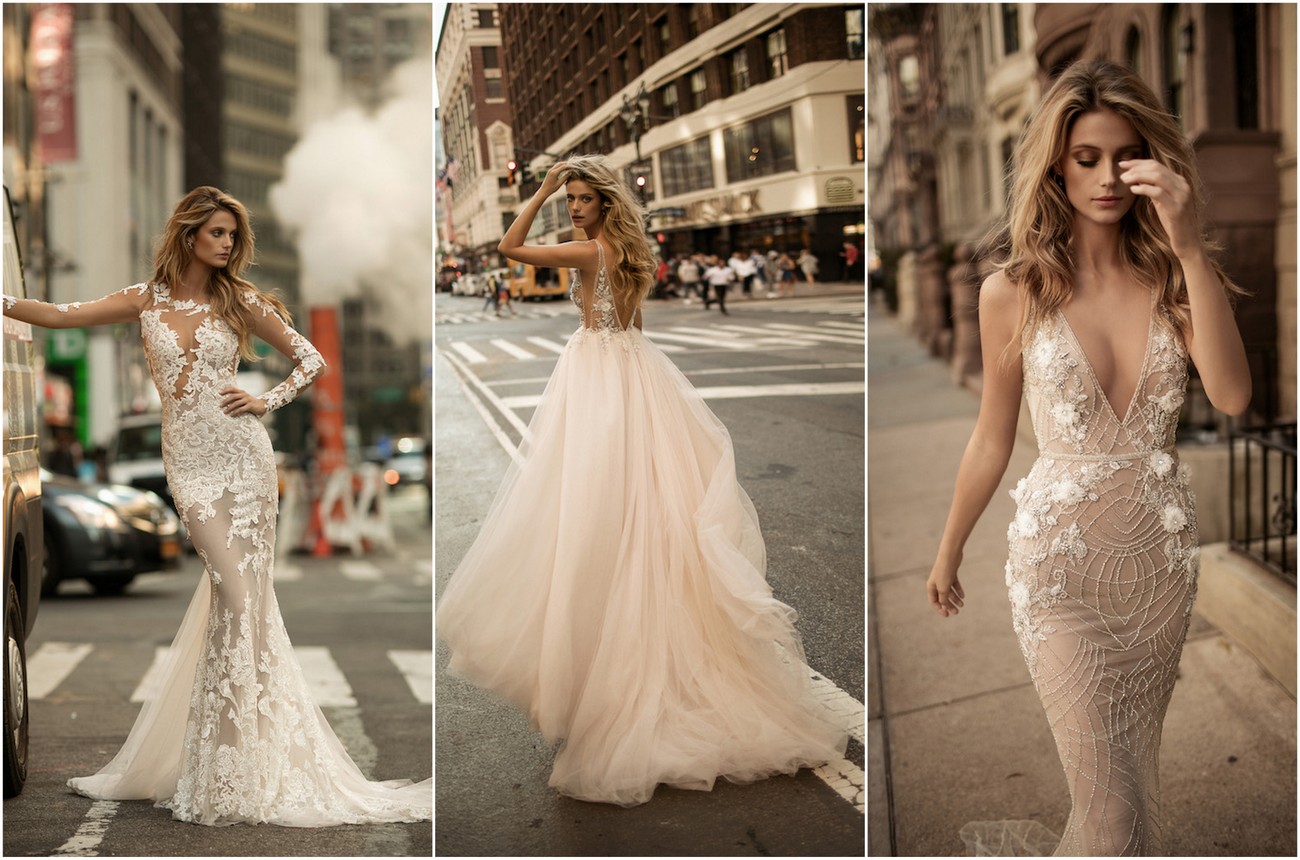 Unfolding like the many layers of the lusciously petalled rose, the inspiration for the 2017 BERTA wedding dresses collection springs forth from the world of flowers. The indulgent Fall 2017 bridal collection from sought after designer bridal BERTA includes 30 jaw-dropping bridal gown creations which are daring, sophisticated and striking.
Highlights of the much awaited 2017 Berta wedding dress collection include an emphasis on bodices adorned with 3D flowers and intricate lace applique designs. A mermaid gown with long, sheer panels is paired with strategically-placed, opaque, form-fitting lace to create a sensual peek-a-boo effect on a BERTA wedding dress that is provocative, yet still elegant.
A romantic, princess-style gown with a deep V-back, and plunging V-neck front, is embellished with delicate petals, sitting atop a multi-layered, soft pink skirt that brings to mind the voluminous nature of a delicate peony.
Oversized, off the shoulder ruffles make an appearance too, in a gown featuring a dramatically fitted, sheer-lace bodice that is tight on the waist and hips, flaring into a skirt that is complete with a modest, but chic train.
Just like beautiful blooms which are fascinating to behold, magical to touch and have an endless array of colors this collection of BERTA wedding dresses arouses the senses.
"Each of the BERTA weddding dresses in the 2017 bridal collection is a unique design that tells a different story about the bride who wears it. Just like the variety that can be found in the world of flowers – all are different from one another but equally pretty on their own right. From touches of boho romance, to art-deco details, to rich and glamorous designs, all made from the finest materials, this collection is an infusion of styles that continue to maintain the famous BERTA fit & cut."
Canadian fashion model, Kate Bock, who has modelled for Victoria Secret and is featured regularly in Sports Illustrated Swimsuit, turns heads and breaks hearts as she struts down busy city streets in these all new 2017 BERTA wedding dresses.
Spectacular Berta Wedding Dresses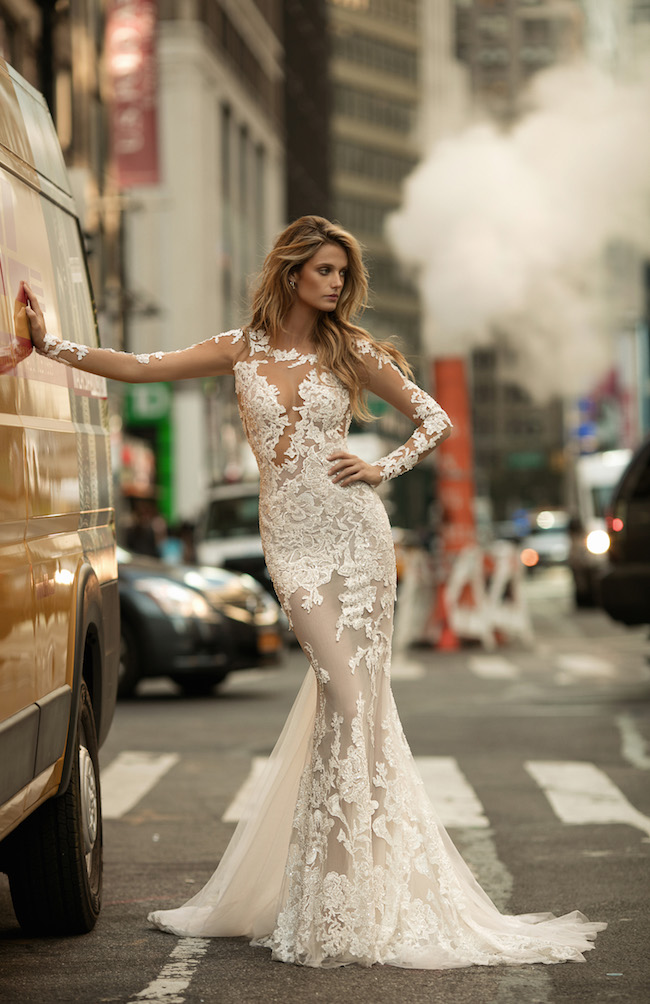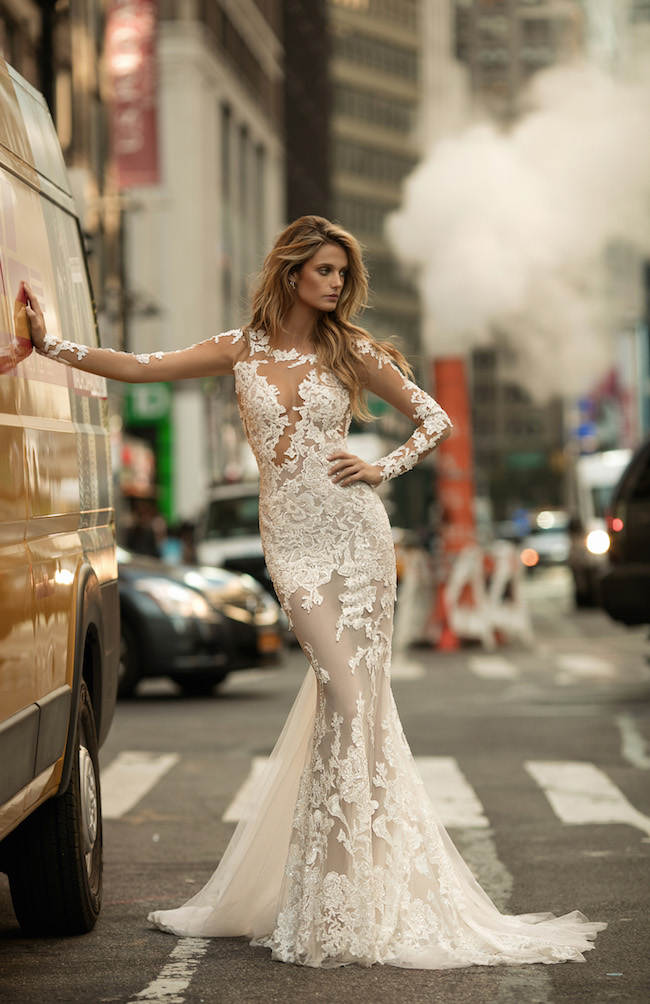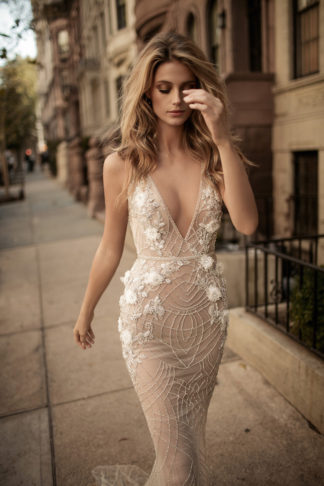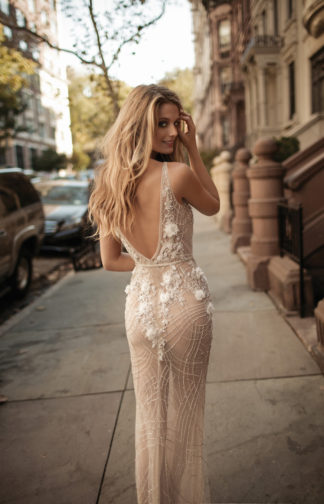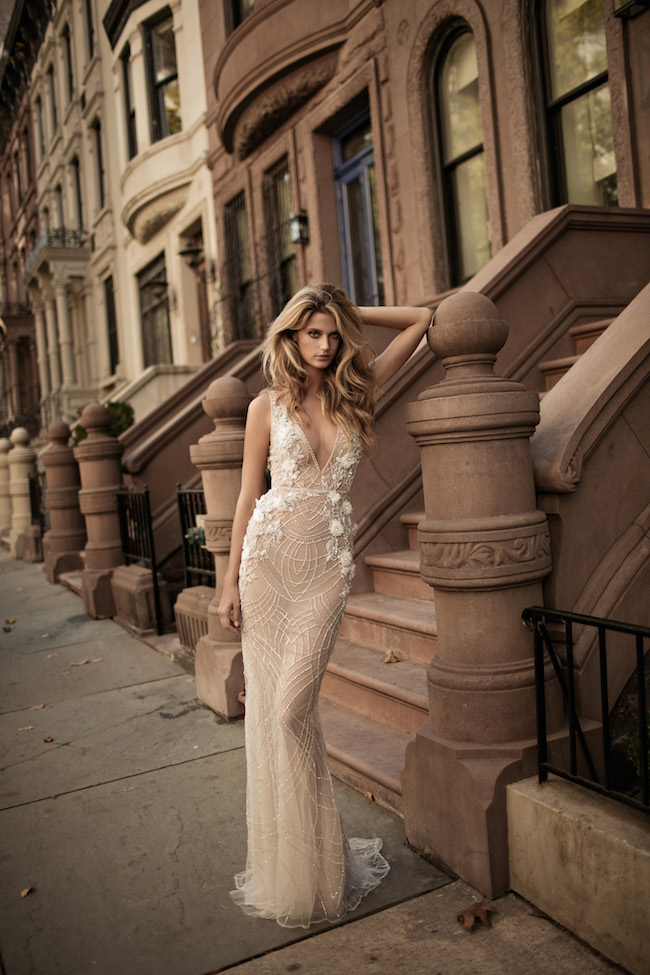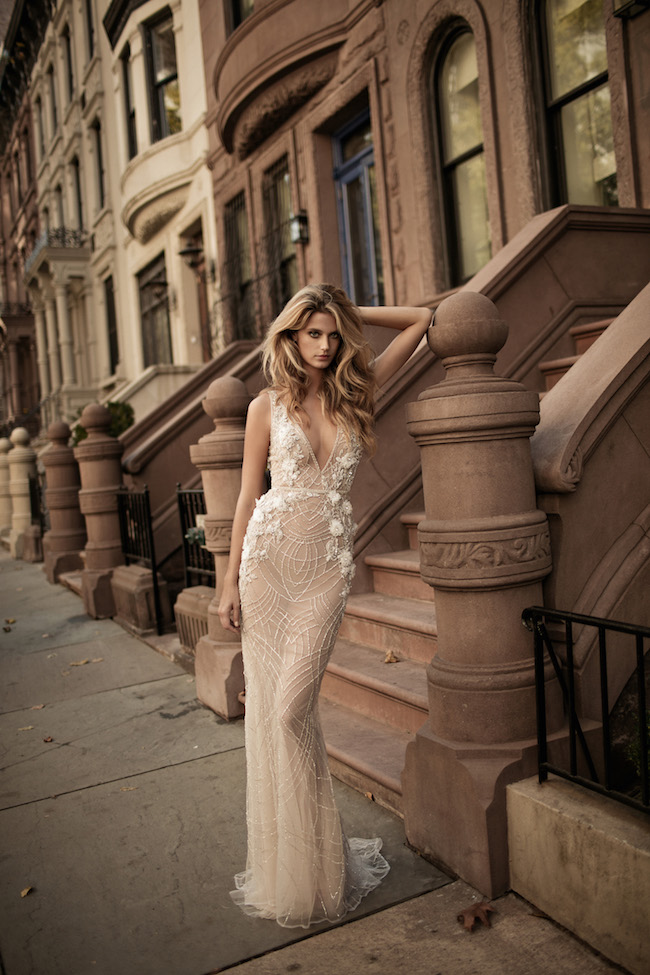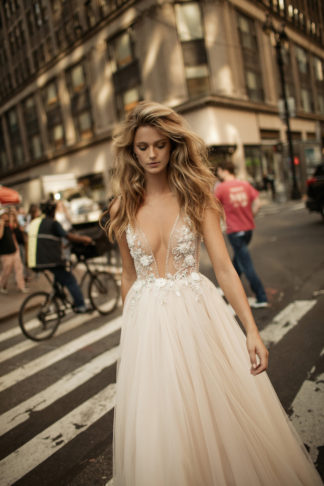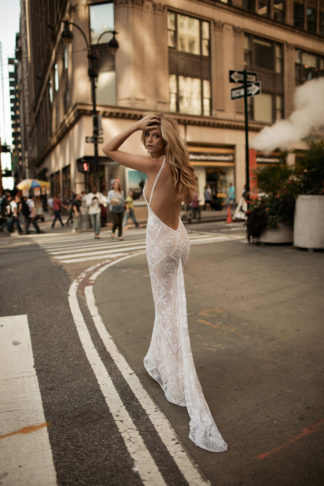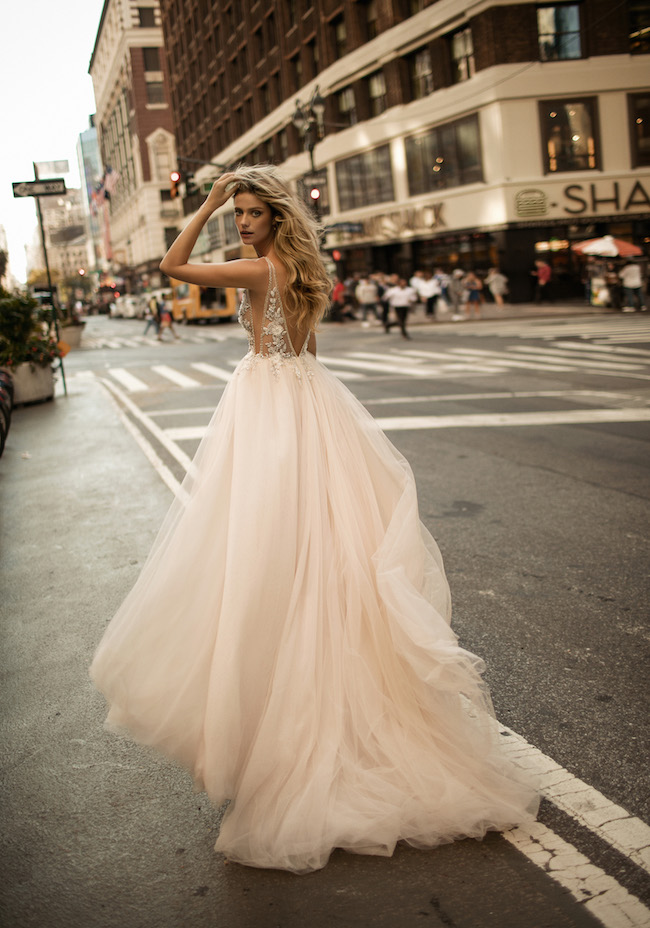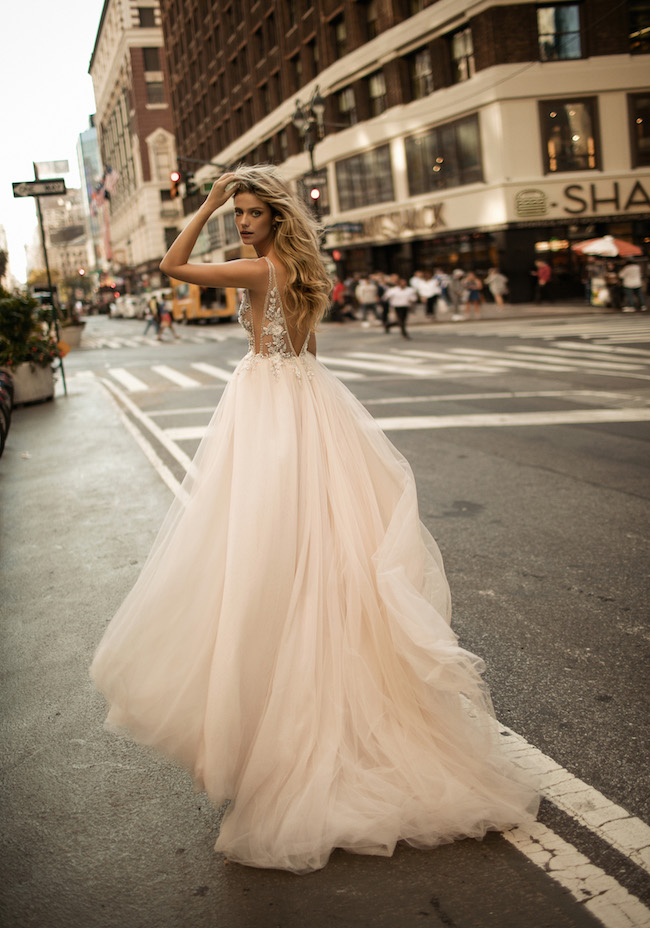 These gowns were created to make the bride who wears them down the aisle blossom on the biggest day of her life.
Click To Tweet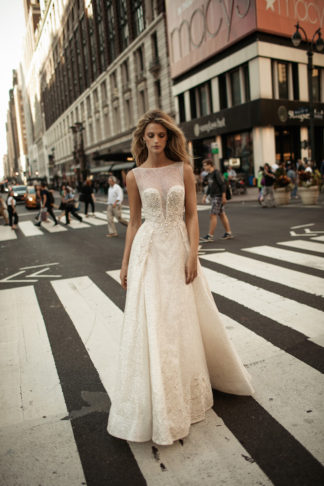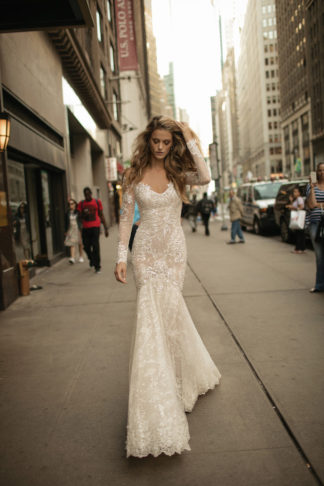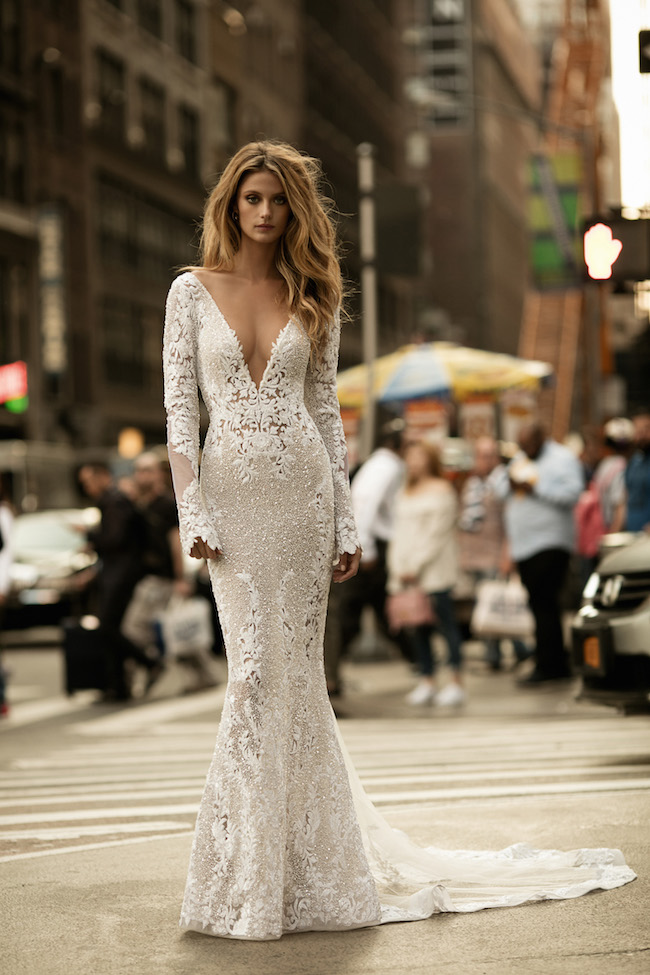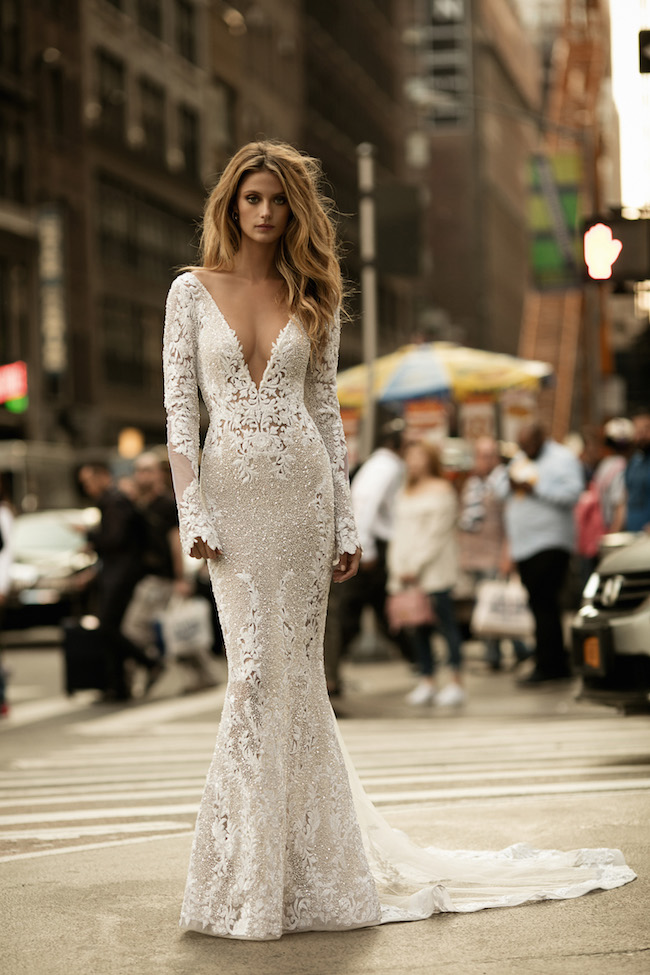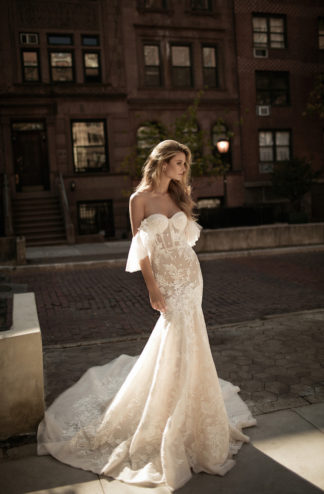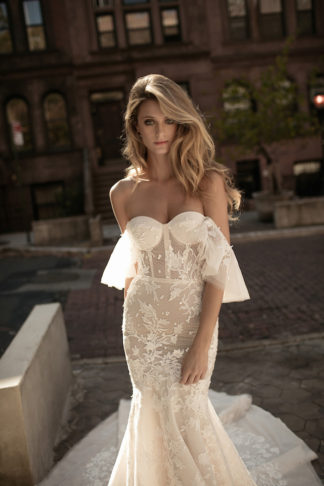 This collection brings a sensation of liberalism, naturally wild freedom, and bold use of artistic approach to design.
Click To Tweet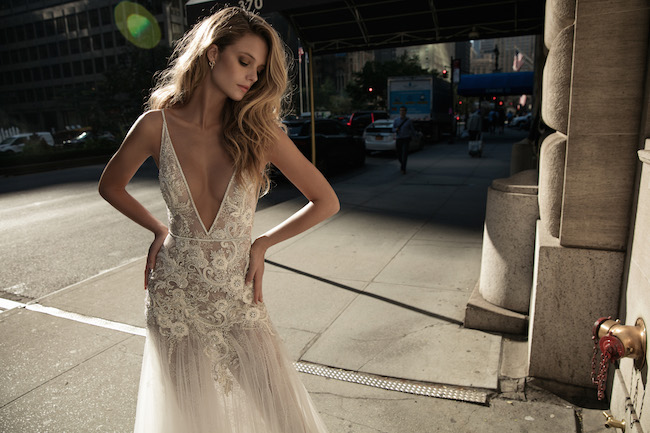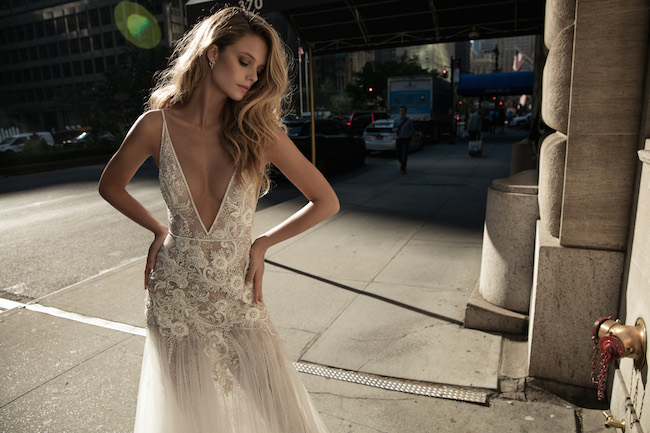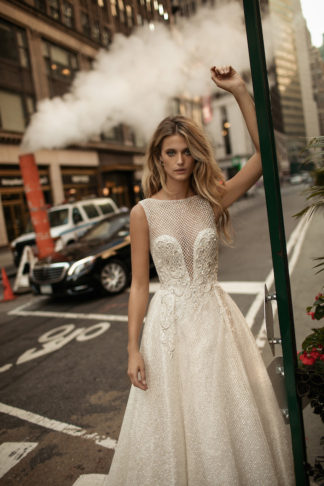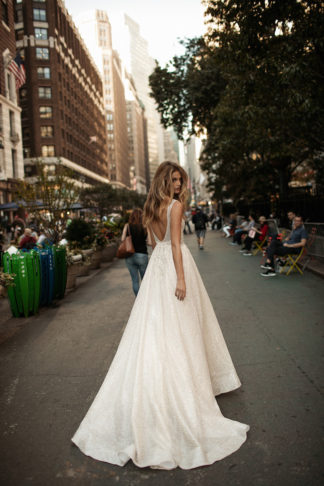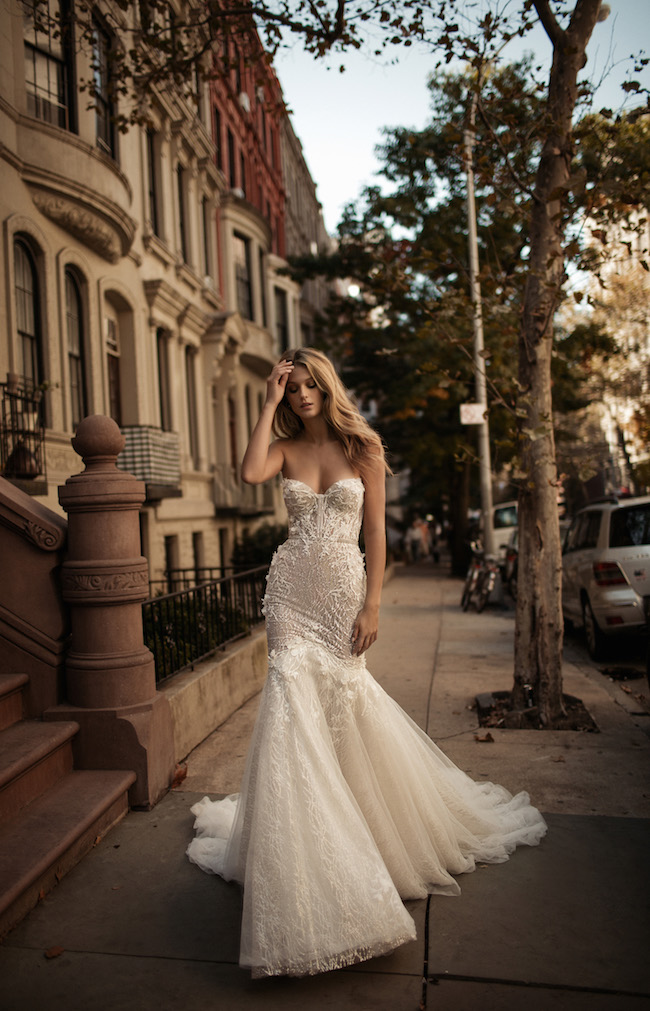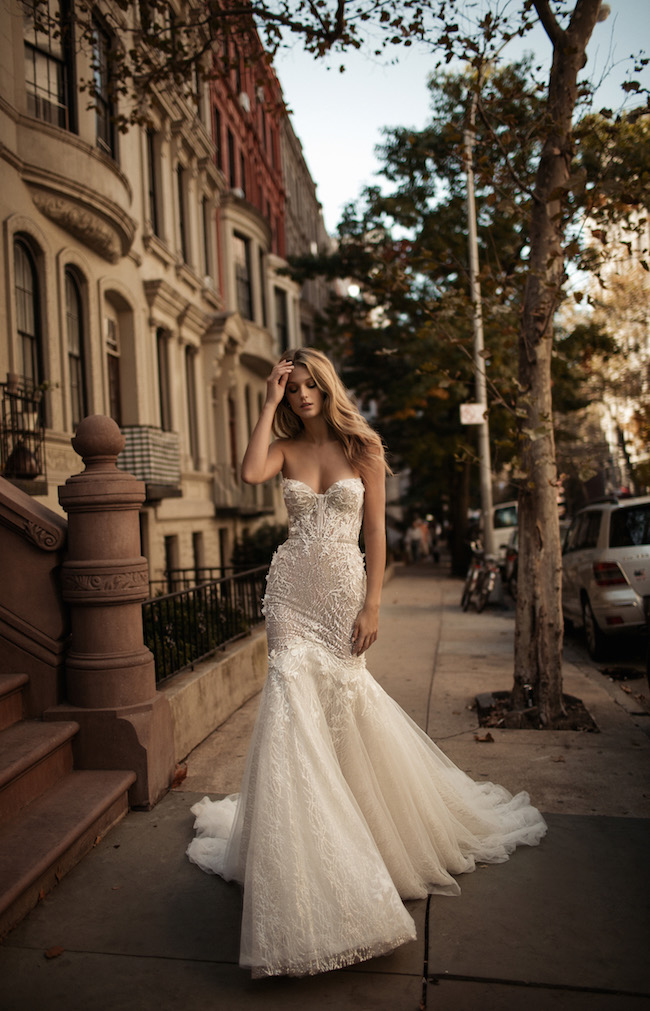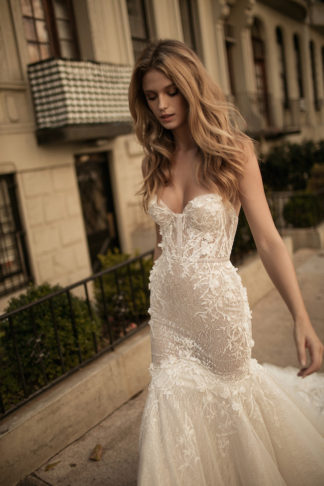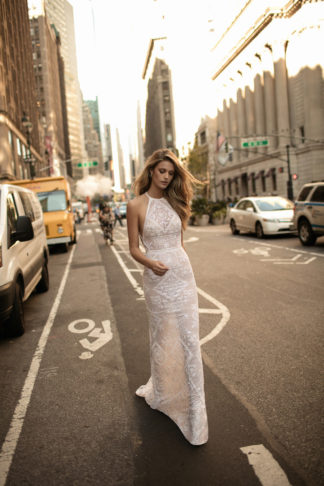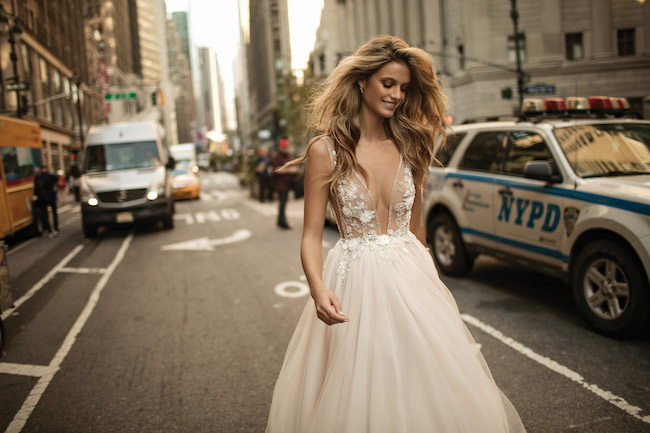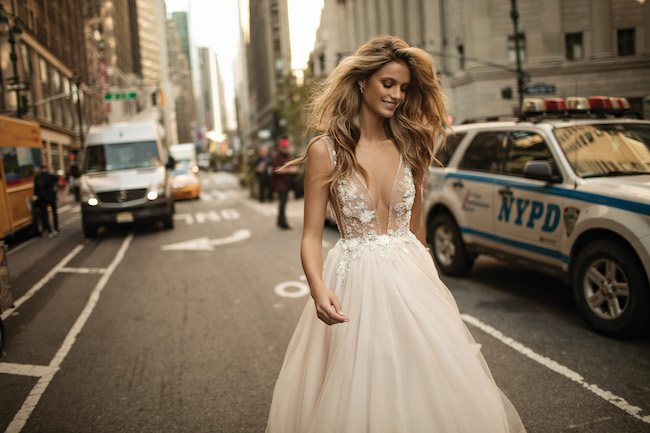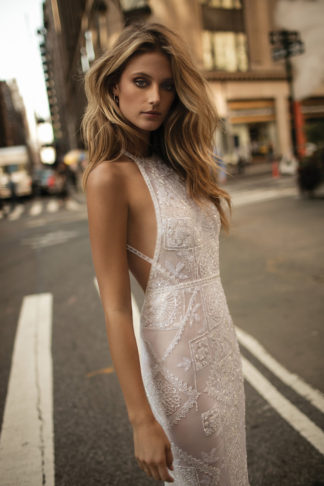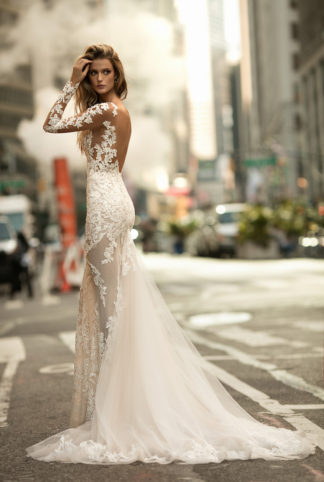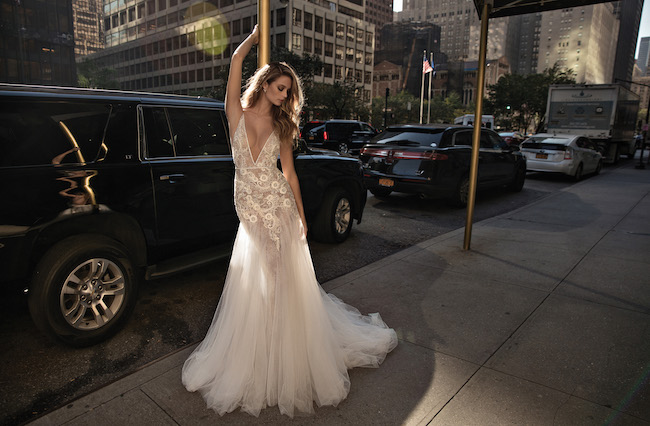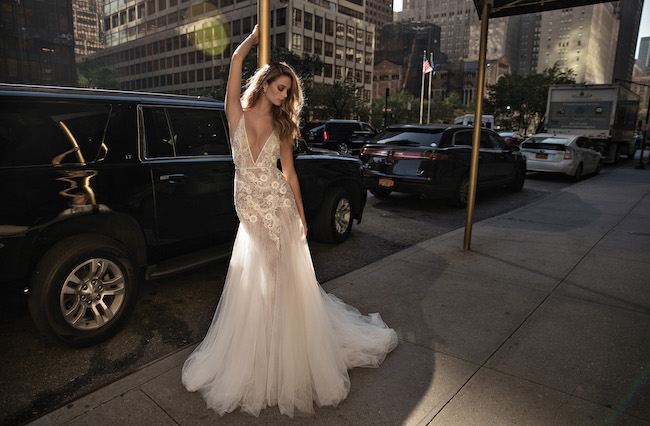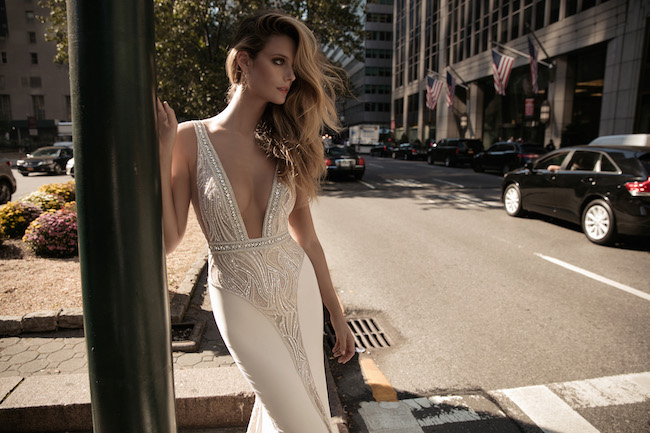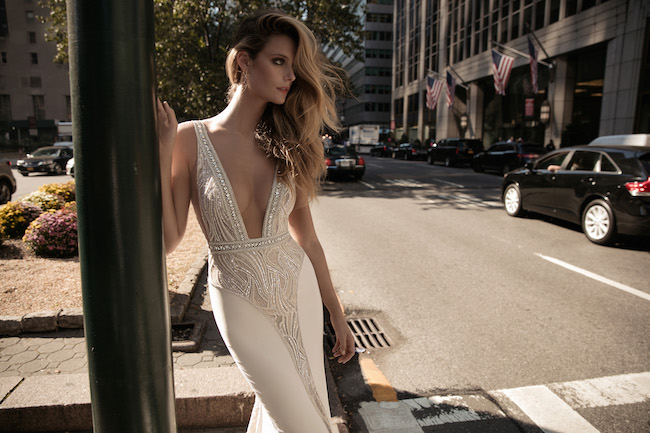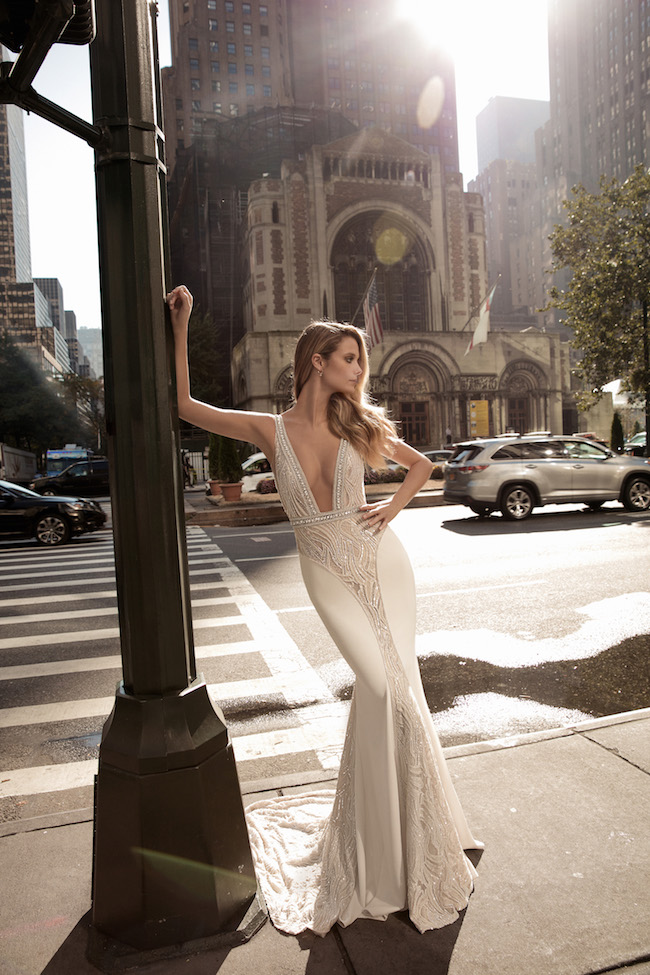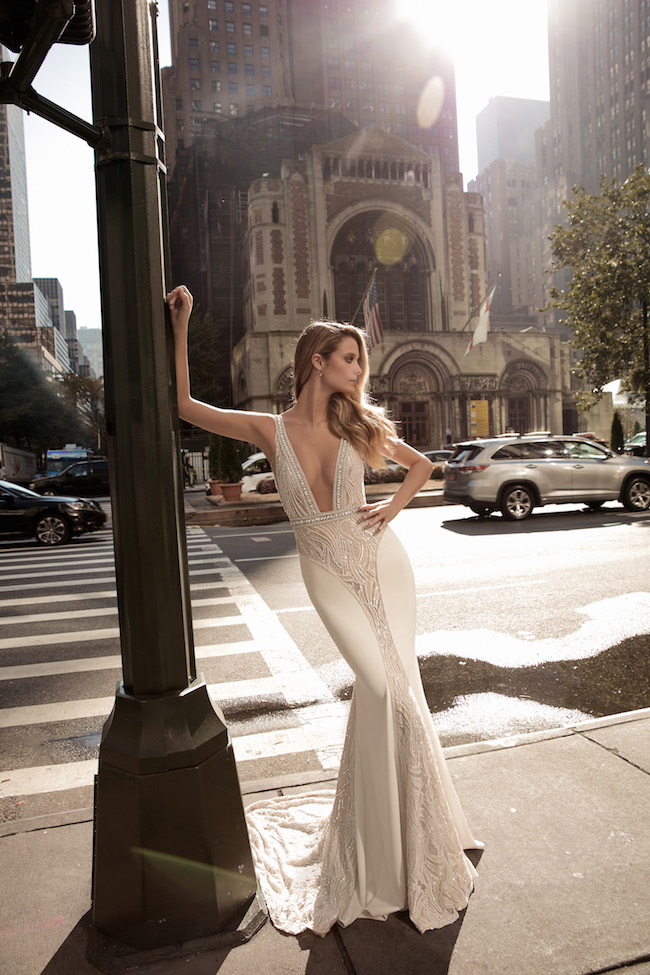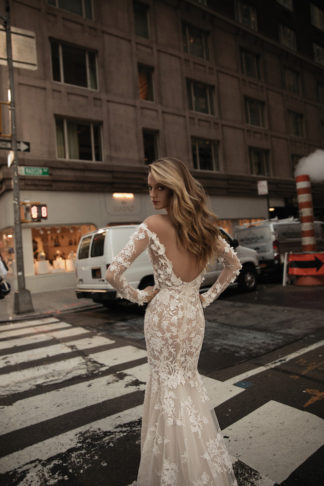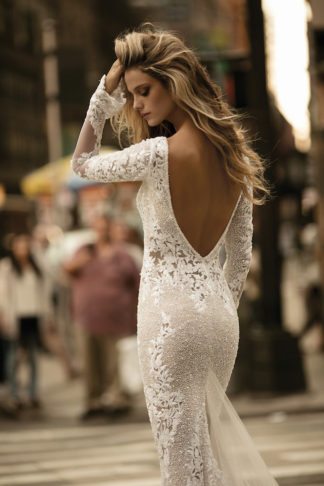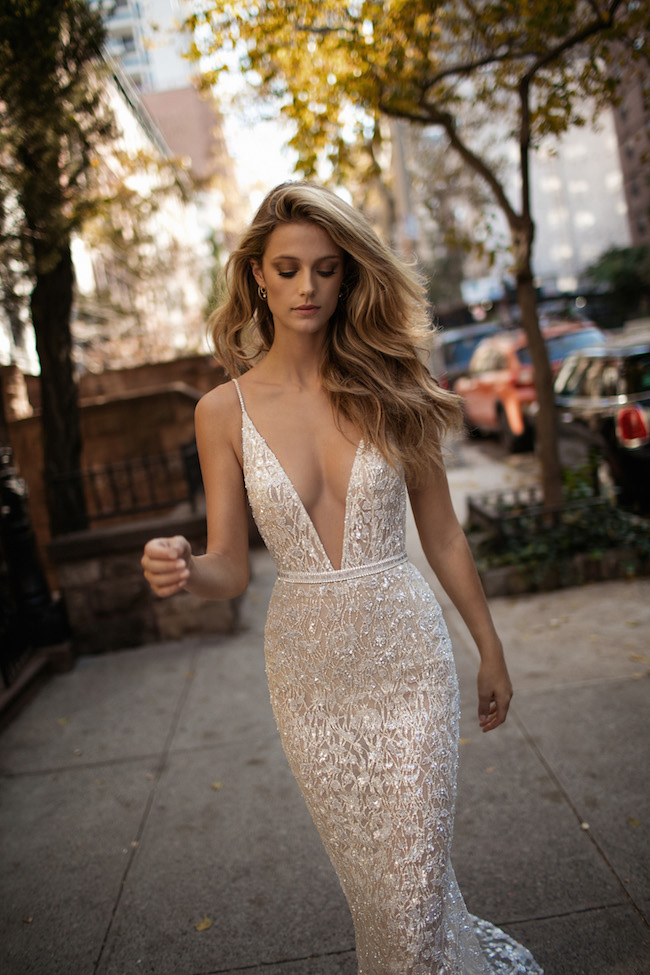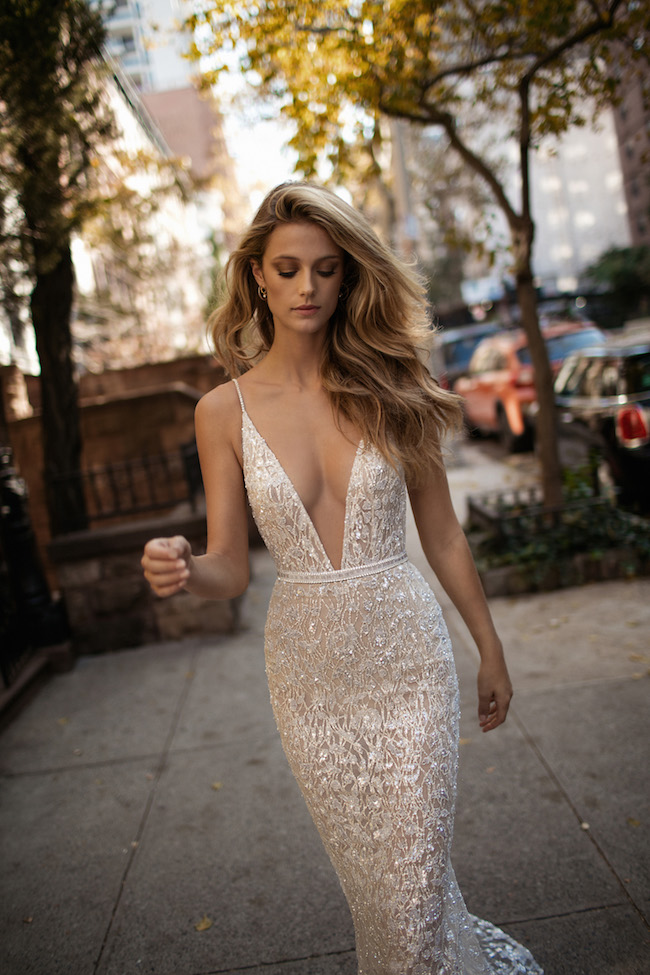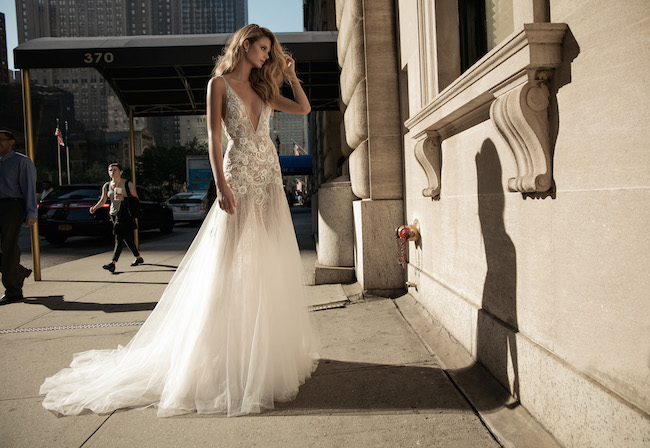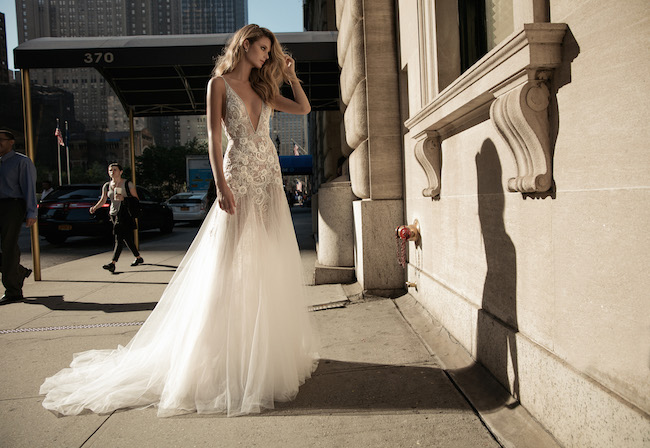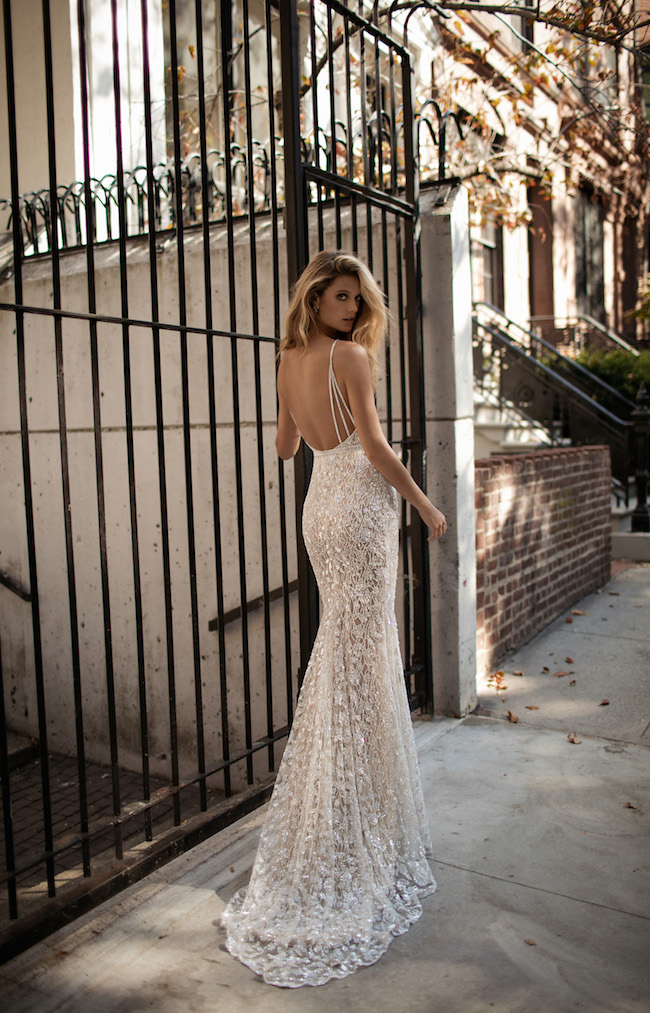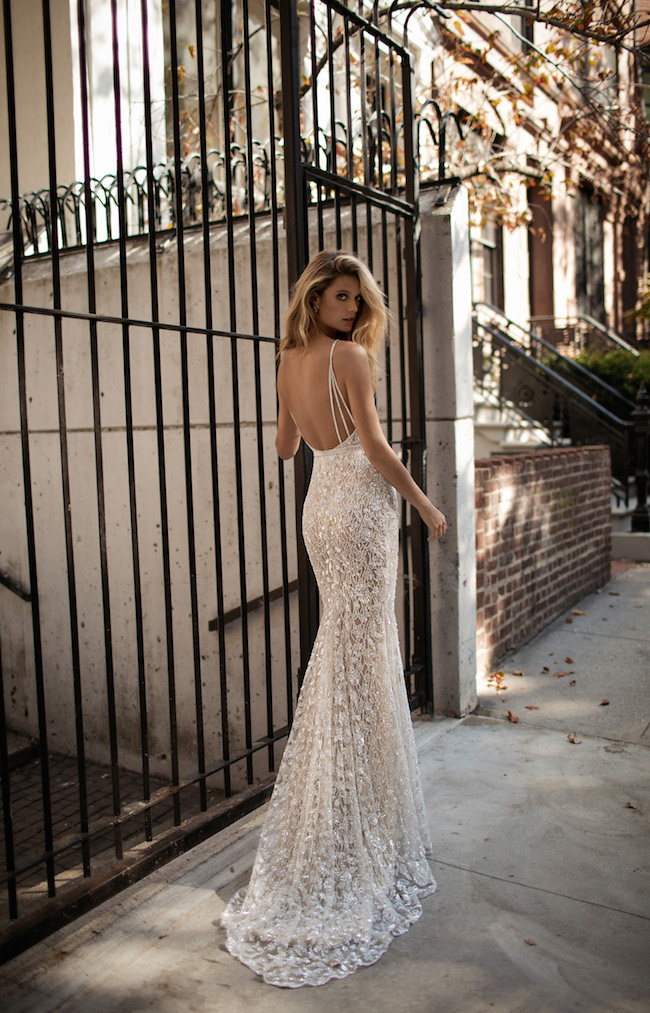 Where to buy Berta Wedding Dresses?
If you've fallen in love with these spectacular Berta Wedding dresses and are wondering where to buy a Berta wedding dress for your wedding Berta, you'll want to keep this contact list handy! Wedding dresses are available at selected boutiques across the US, Europe and Asia. For an complete, regularly updated list of contact details of BERTA wedding dresses stockists across the globe, click here. To view an up to date list of trunk shows which reveal the most recent BERTA wedding dresses, head on over here.
 
Designer Credits:
Gowns Berta // Images: Courtesy of Designer
{Exclusive} Spectacular NEW Berta Bridal Gowns 2015 – PLUS Designer Interview
2015 Berta Wedding Dresses {Sizzling Summer 2015 Collection Première}