Floral Farm Wedding
 Succulents & Baby's Breath
♥  ♥  ♥
Outside Chrissiesmeer, South Africa, Tertius and Merise tied the knot surrounded by an abundance of love, succulents and Baby's Breath.
The lush floral arrangements really brought their wedding together. Romantic Baby's Breath (peek at these 17 DIY Baby's Breath, Burlap & Lace Wedding Ideas for more inspiration) and rich Succulents filled the bouquets and were scattered throughout their wedding reception creating an oasis.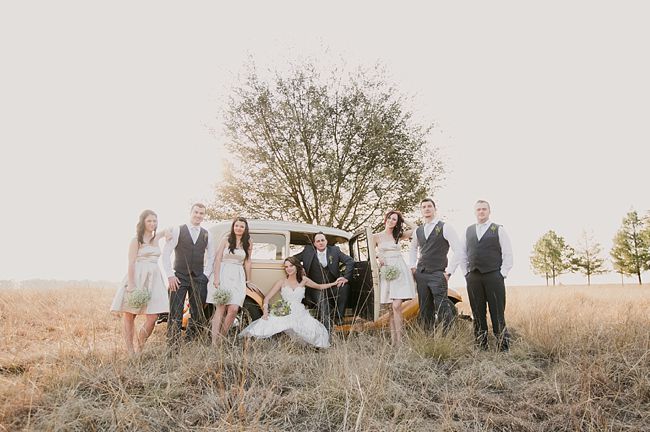 Without a wedding programme or seating plan, their wedding had a relaxed atmosphere with their day flowing naturally and their guests mingling freely. Take a look as Laura Jane Photography was there to snap away at their South African farm wedding celebration.
Baby's Breath & Succulents Farm South African Wedding Look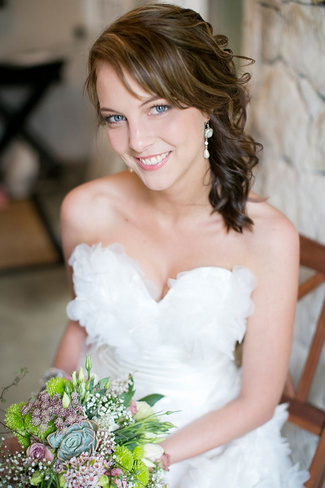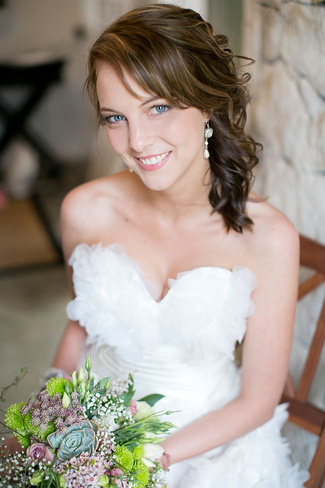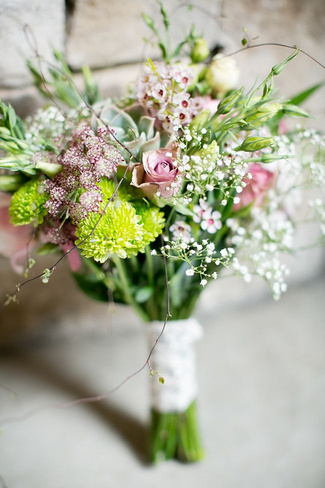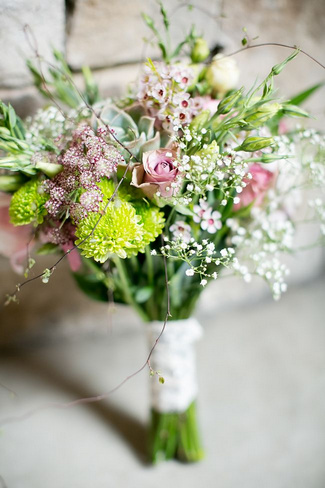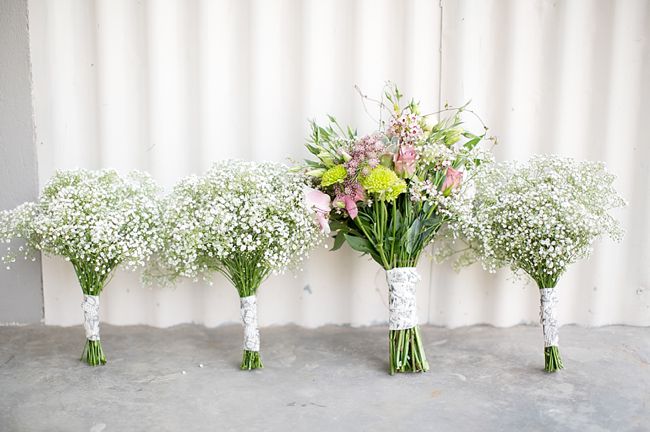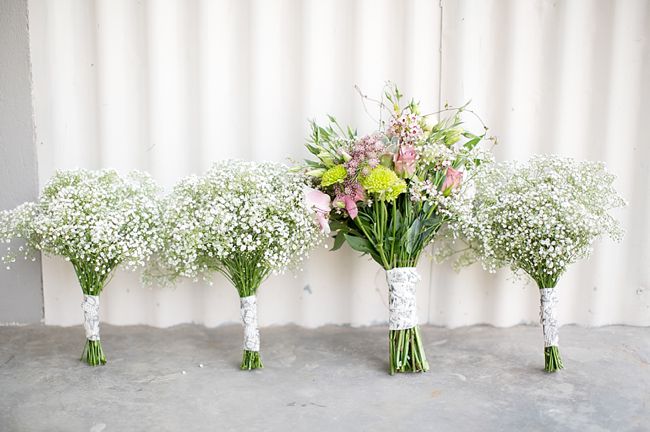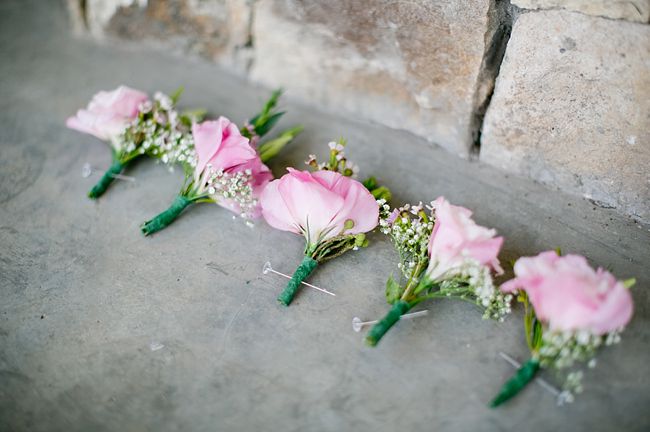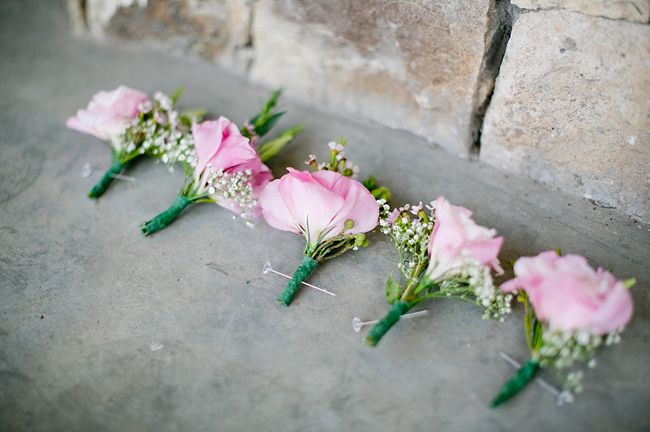 (Above) Baby's Breath & Succulent Farm Bouquets and Corsages: Merise's bouquet was filled with succulents, Baby's Breath and hints of pink blooms in-between. A  similar colour palette was used for the corsages.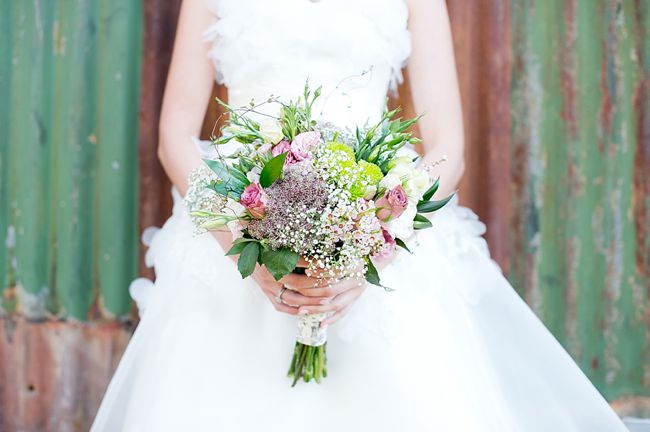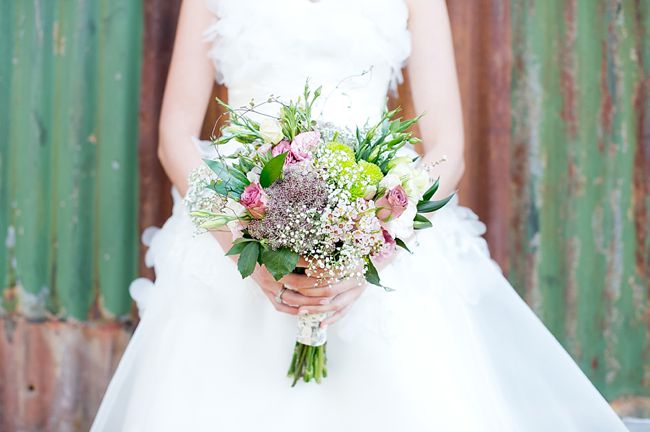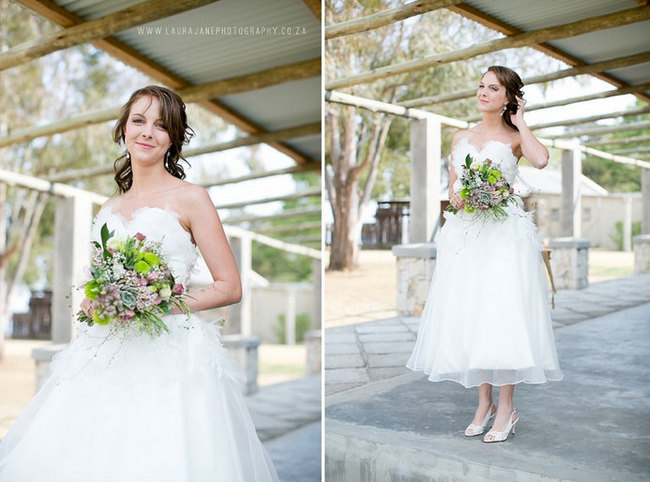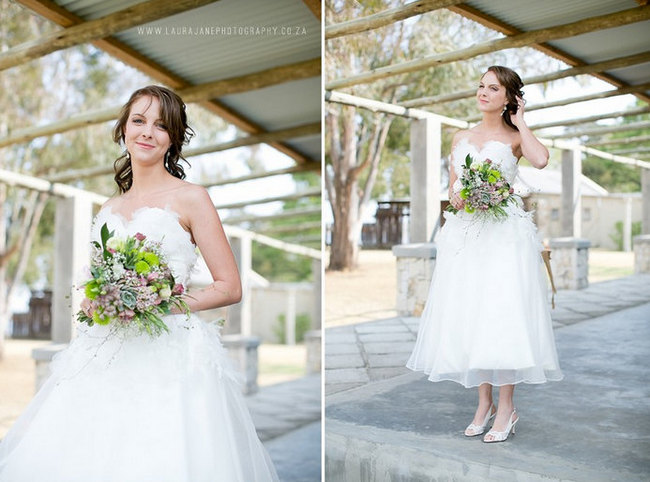 (Above) Fifties Short Wedding Dress: Without trying on any other dresses or going bridal shopping, Merise fell instantly in-love with her beautiful tea-length wedding dress, which she purchased online.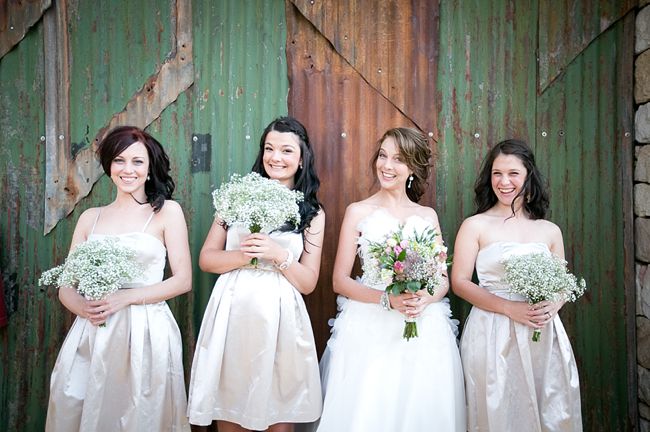 (Above) Baby's Breath & Succulent Farm Bridesmaid Look: The bridesmaids wore cute short dresses. As each bridesmaid was from a different province, they found that it was best to purchase their dresses from a South African chain store.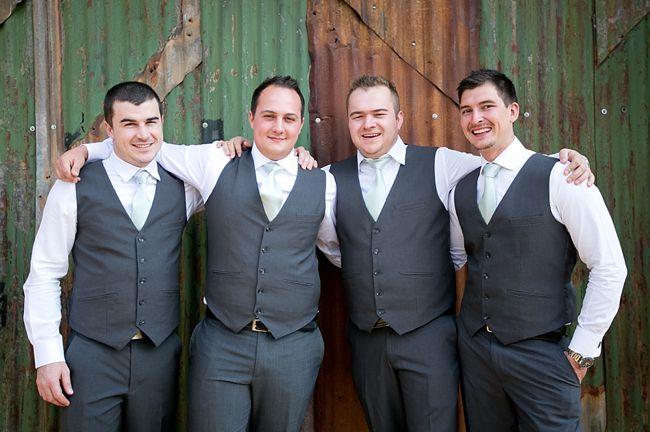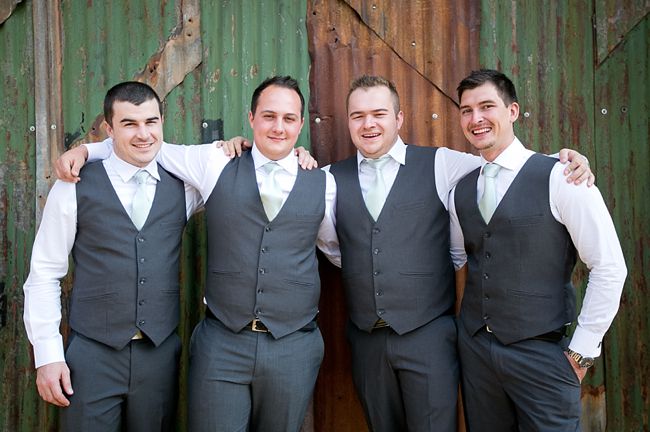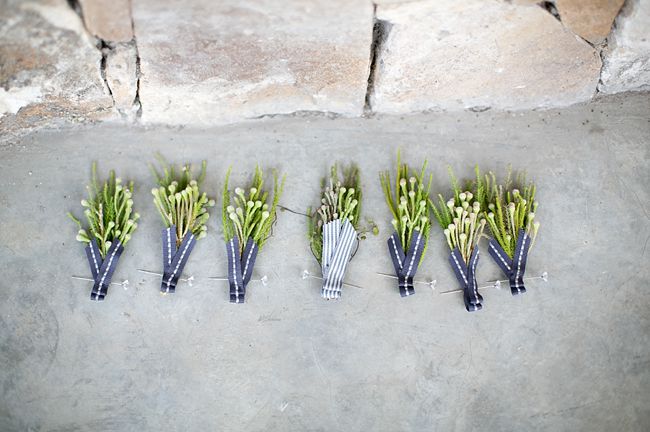 Baby's Breath & Succulents South African Farm Wedding Ceremony
Their South African farm wedding ceremony was held outdoors amongst a small forest of trees. As they wanted the ceremony proceedings to just flow, they chose not to have a wedding programme.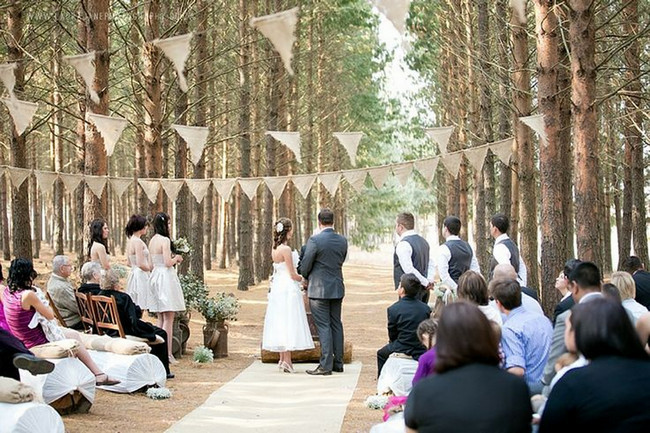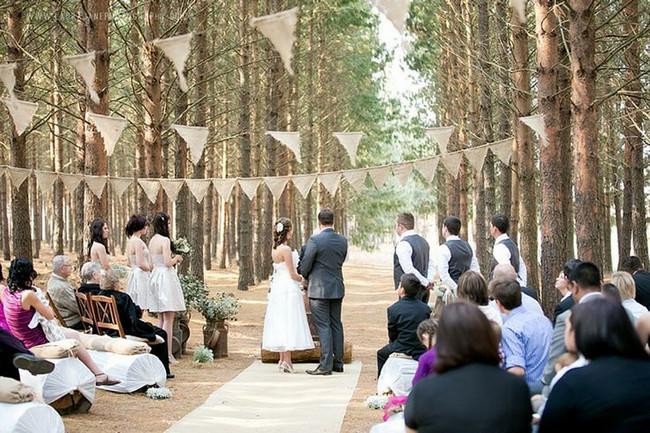 Tertius and Merise's Love Story
Merise shares their cute little love story: My best friend, Odettte and our mutual friend organised a get-together after the end of our exams. I was still a little hung up on someone else but was quite impressed with Tertius. Afterall, we both liked the same tequila! The amazing part was after 2 weeks of texting and getting together, he said "you know I'm going to marry you?!" I replied "I know"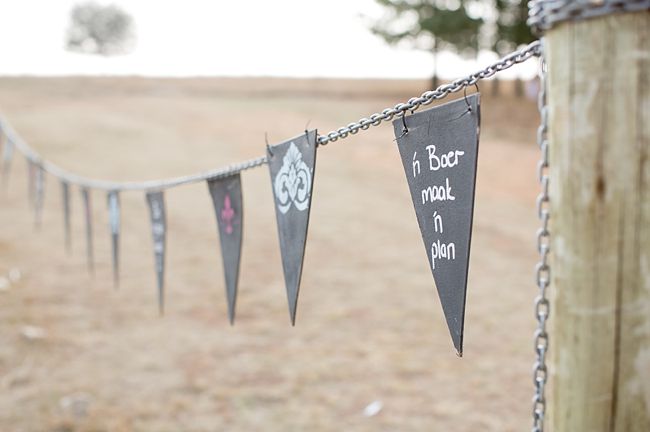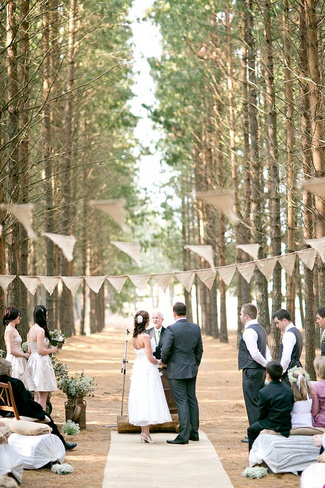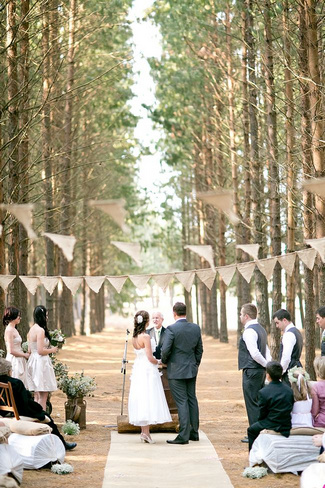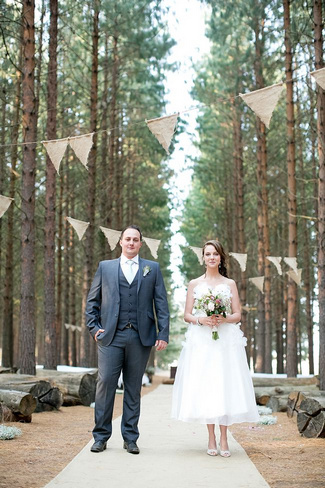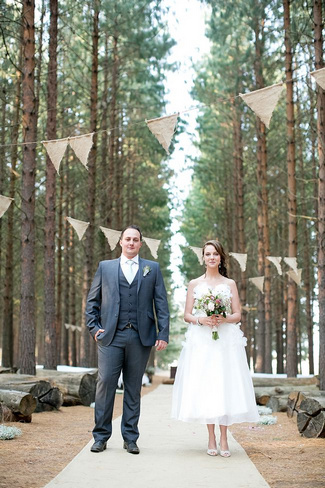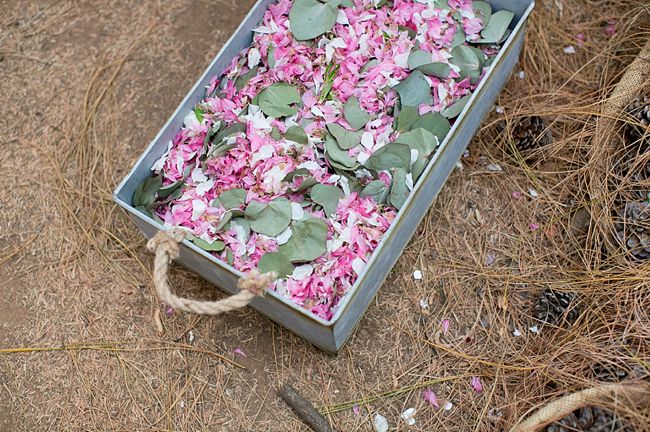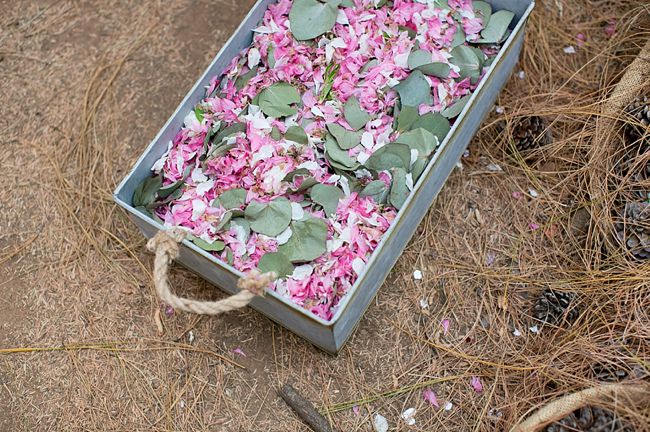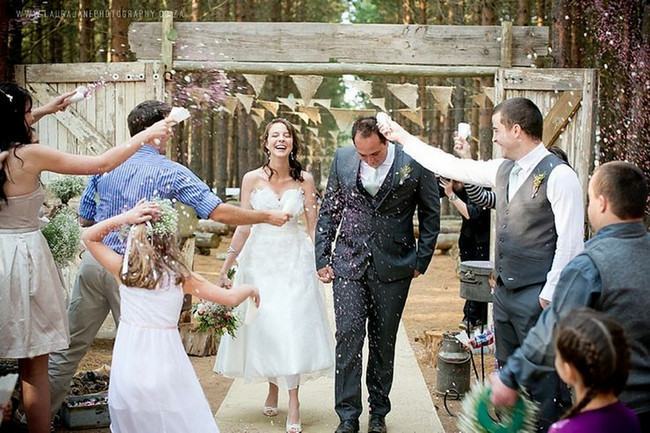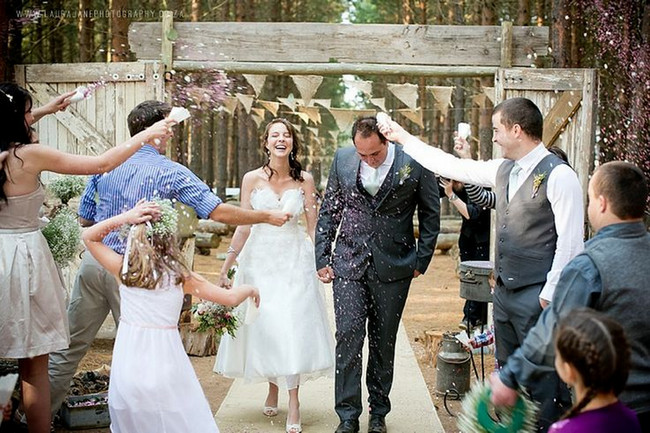 The Tale Of Their Proposal
Their proposal took place at sunrise in one of the most beautiful places: We went to Crystal Springs, Mpumulanga on a December holiday with my family in 2012. I suspected that Tertius would propose to me on New Year's Eve. The family planned a sunrise visit at God's Window in Graskop on the 31st of December. I was very excited as I fell in love with the magnificent view from a primary school trip. Everyone knew about the proposal, and I've always wanted my family close when it actually happens. We ran up, afraid of missing the sunrise, and as a very unfit girl, I was quite exhausted. My brother and sister would motivate me the whole time to run faster, but still I didn't expect anything. As we came to the top, I was overwhelmed by the beauty of nature and sat on a rock, taking it all in. At that moment, Tertius turned my attention to him and told me how much he loved me, that he wanted to spend the rest of his life with me. His knee was shaking like I've never seen before and he took out the engagement ring as he went down on one knee. I immediately gave my left hand and said yes! My family took pictures while he asked me and came out of all the bushes to celebrate with us – every one in tears of joy!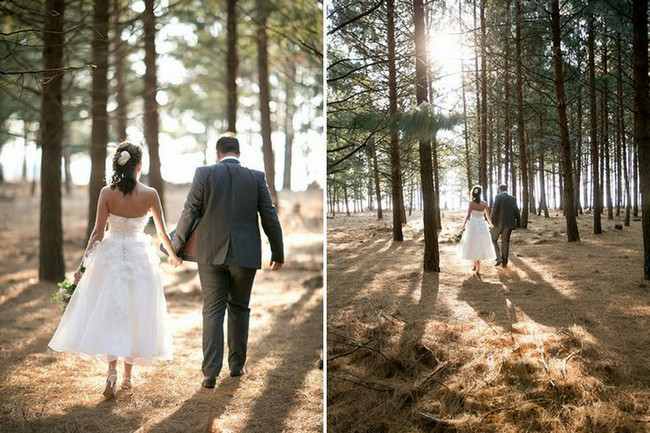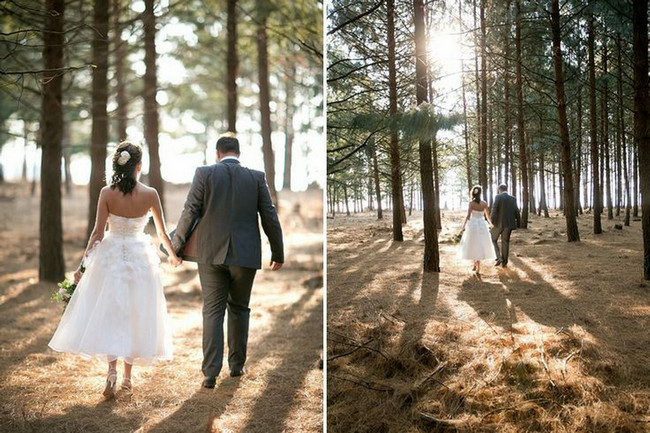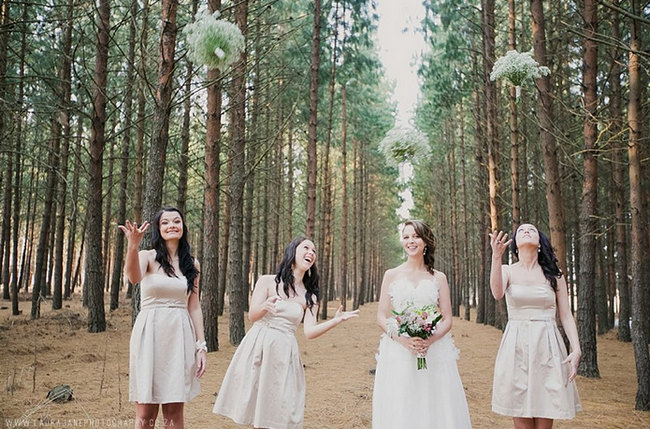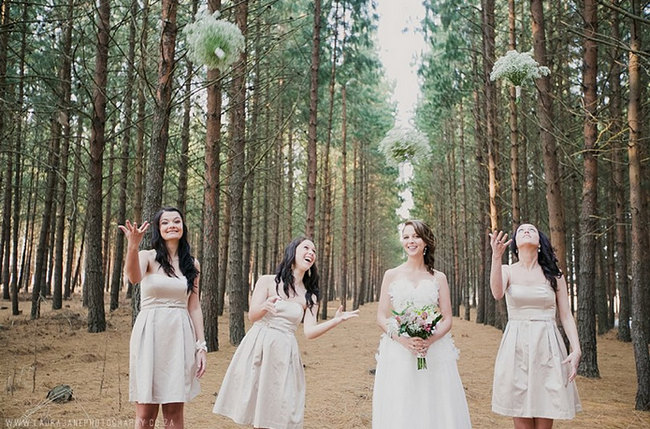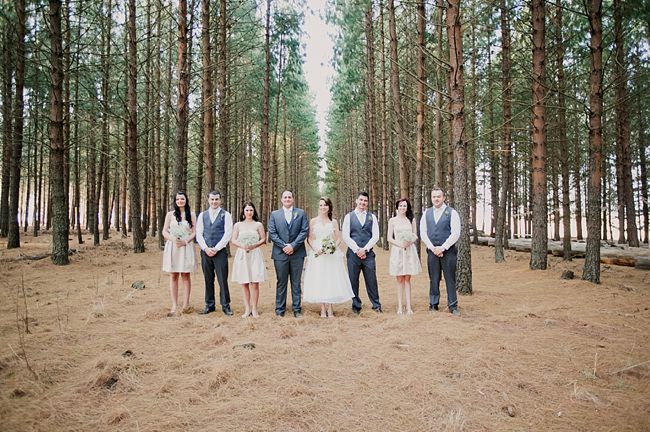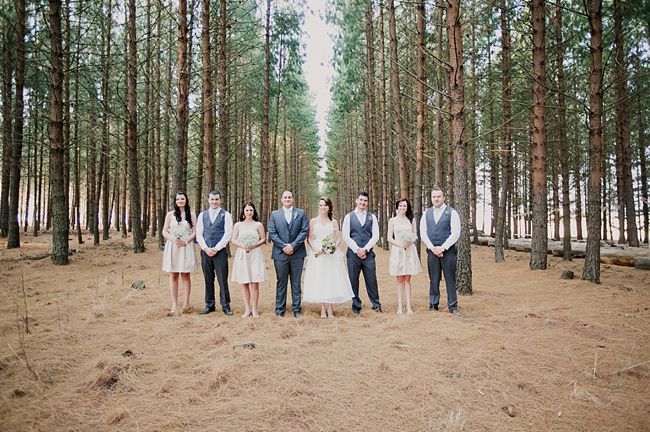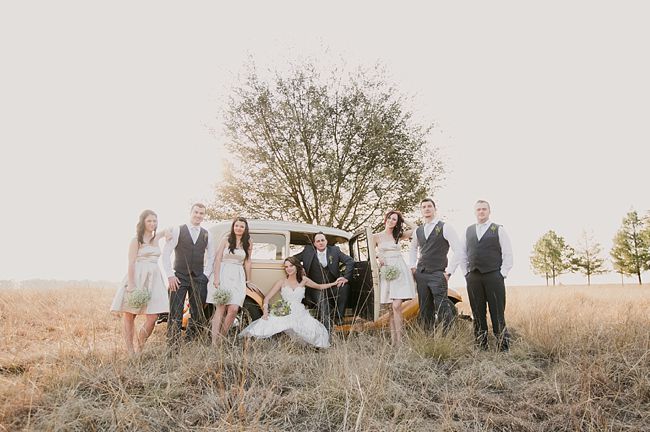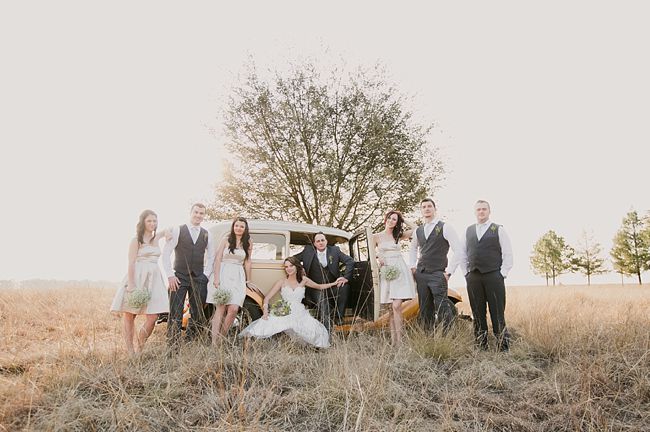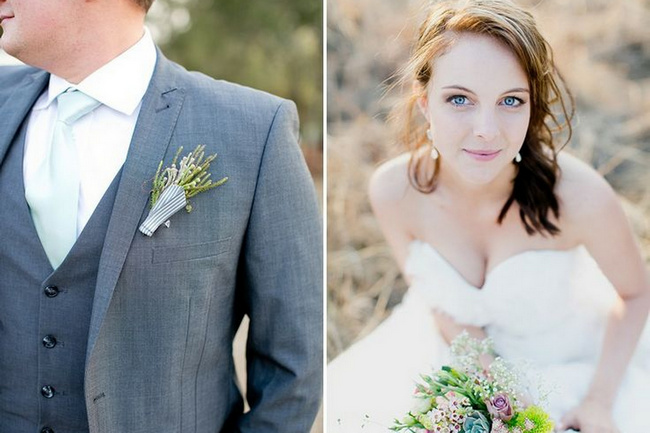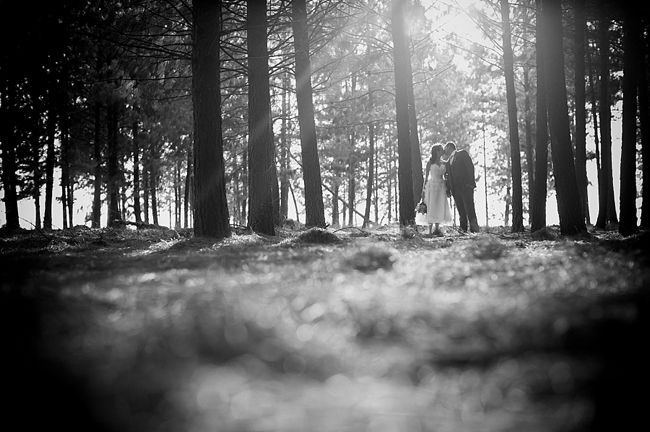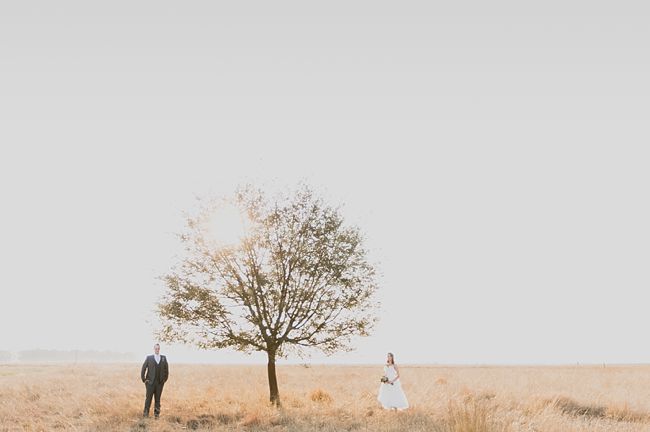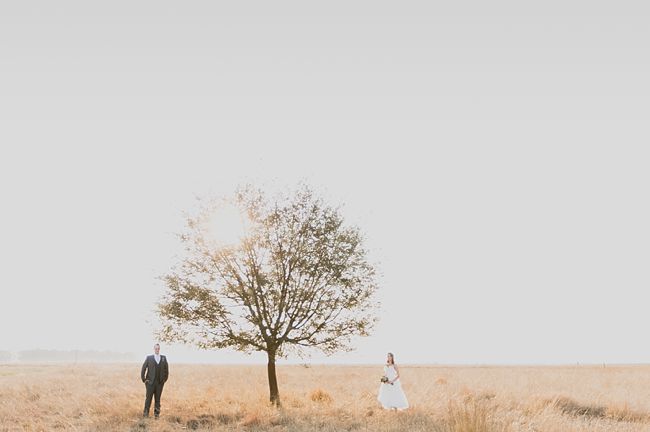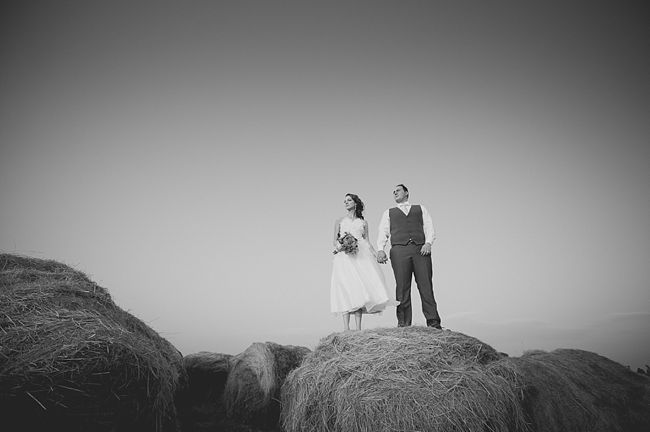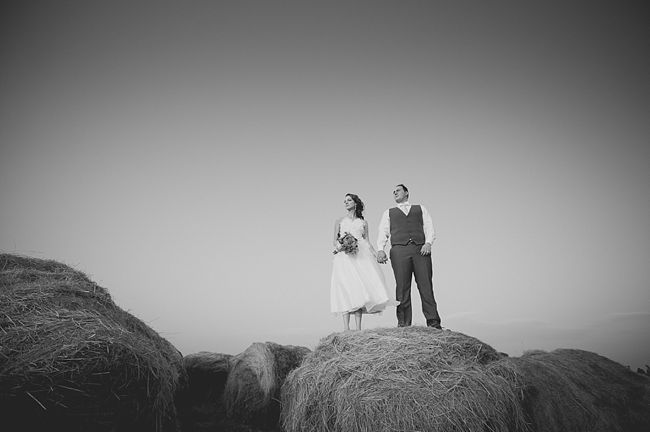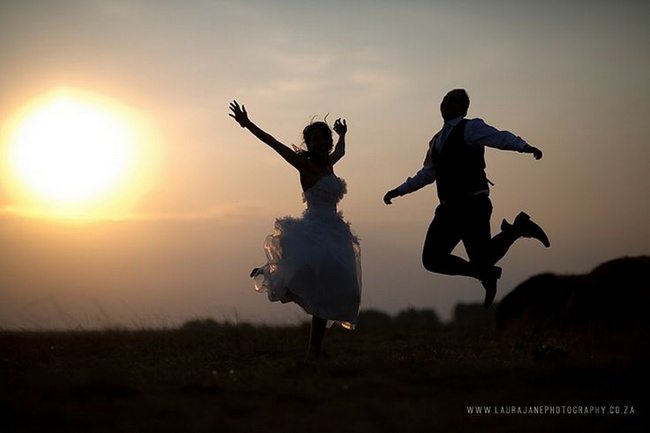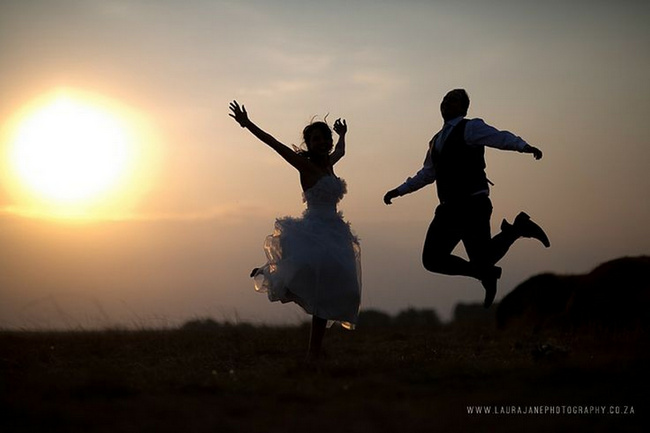 Baby's Breath & Succulents Farm Wedding Reception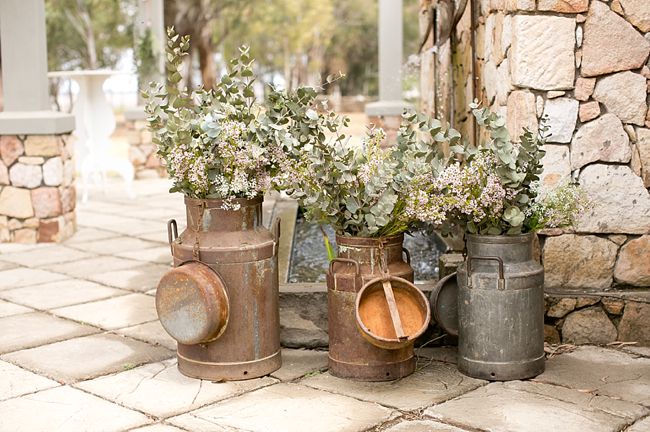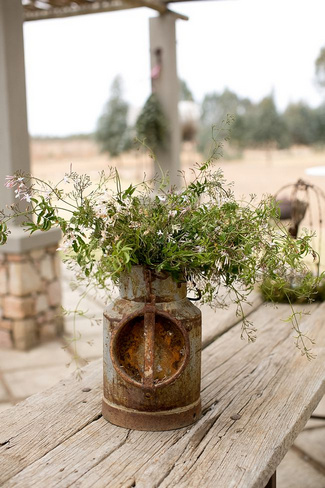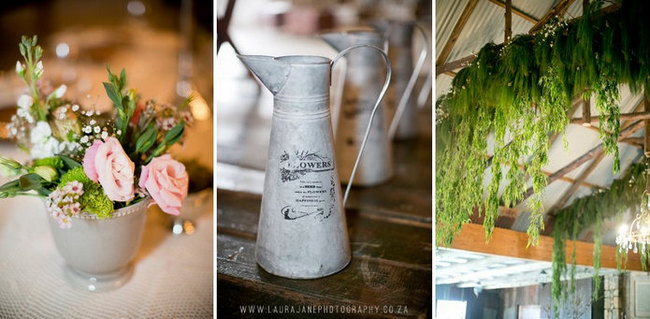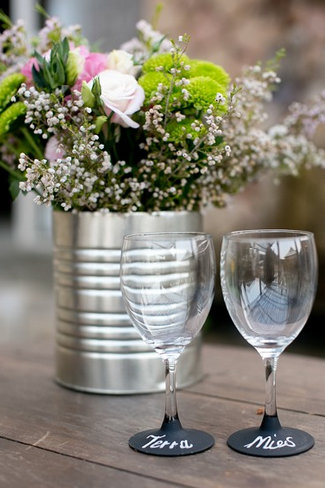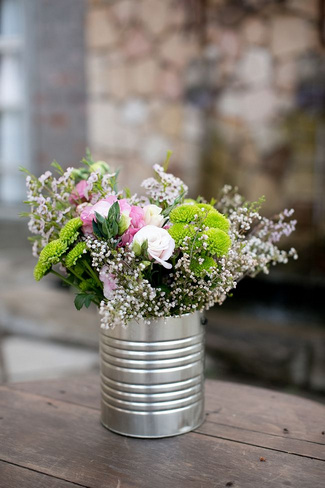 (Above Left) Farm Wedding Favours: Each guest received a wine glass as a wedding keepsake. As the foot of each glass was painted with blackboard spray, their guests could write their names on it with chalk.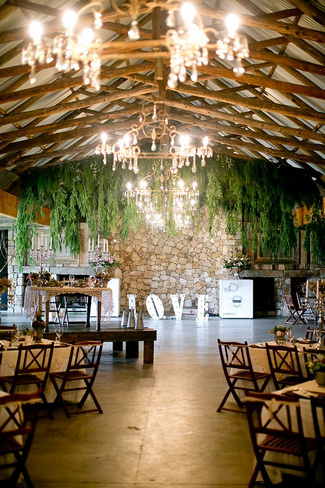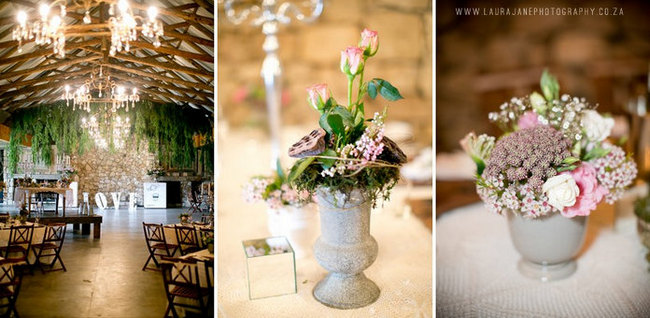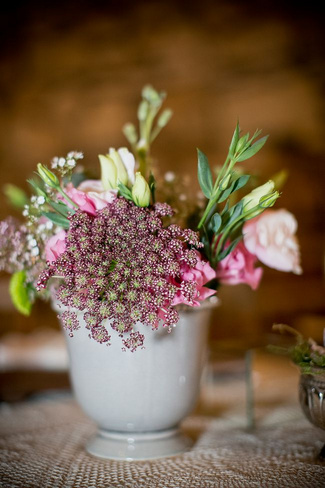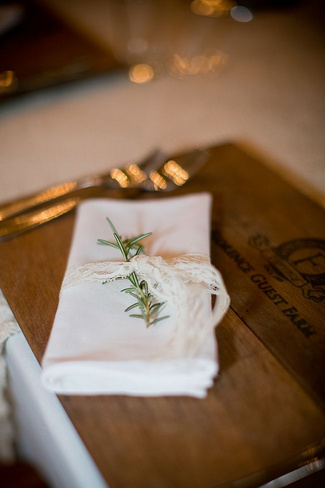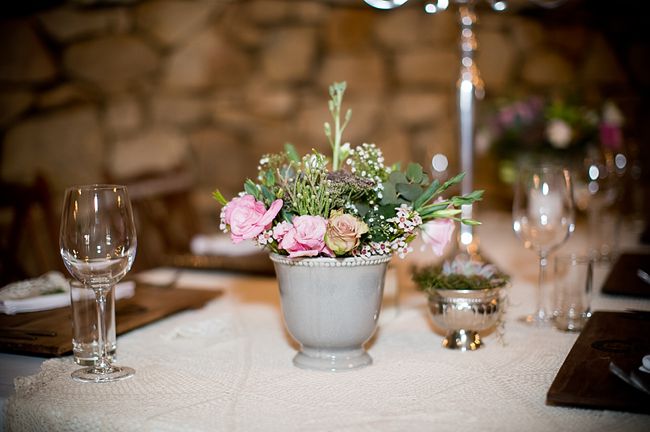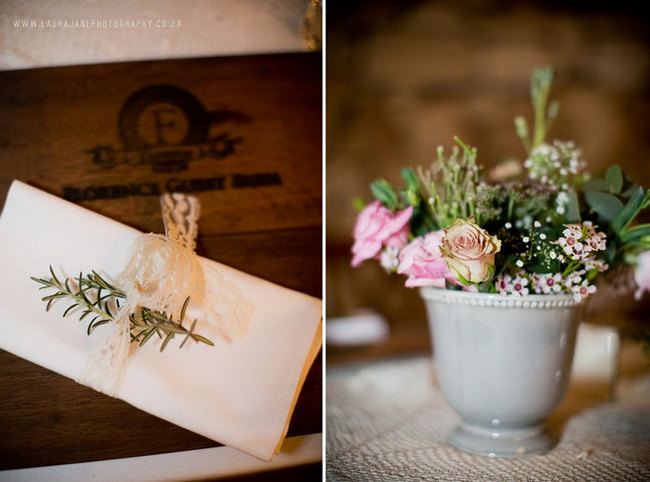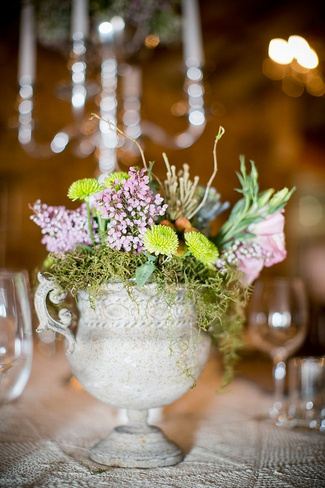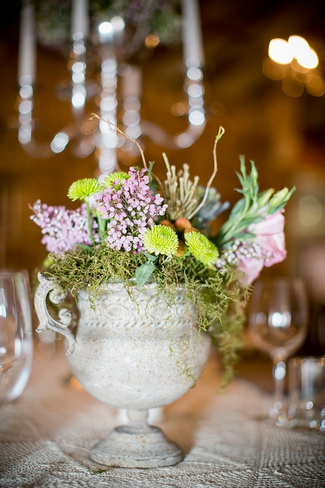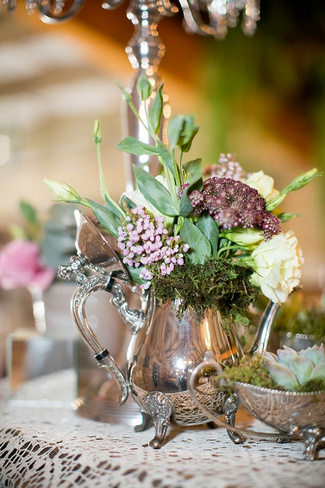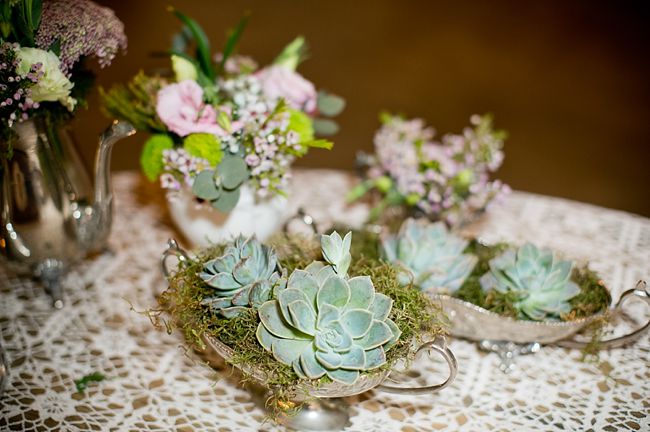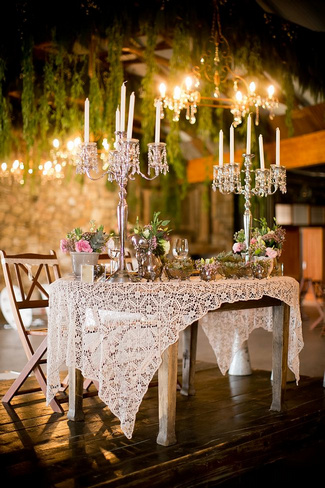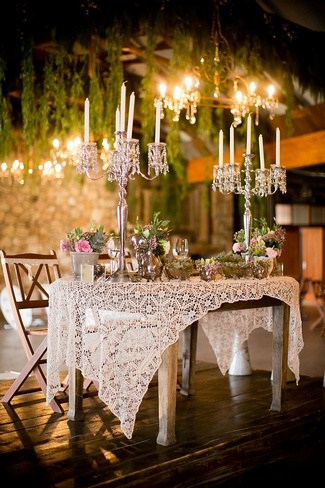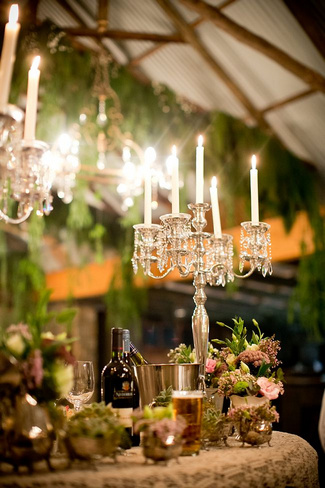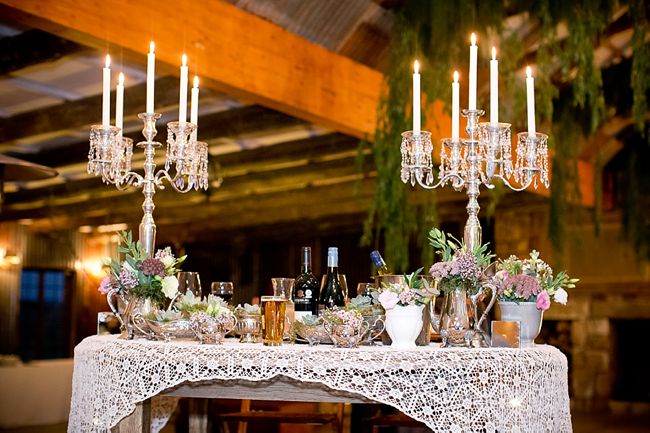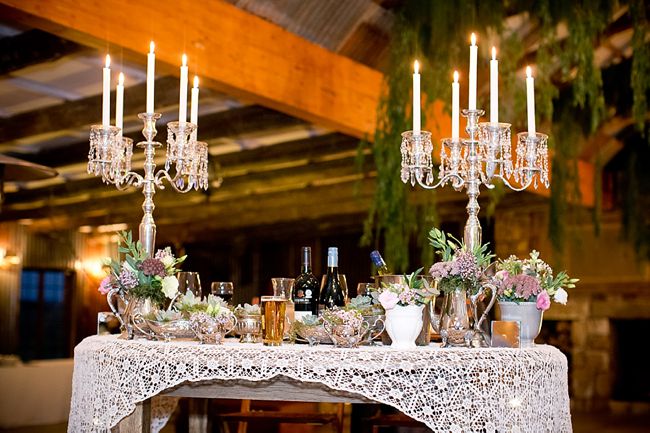 Baby's Breath and Succulent Farm Wedding Décor and Flowers: The décor and flowers were an exquisite collection of vintage silverware and candelabras, pottery, lace tablecloths and succulent florals!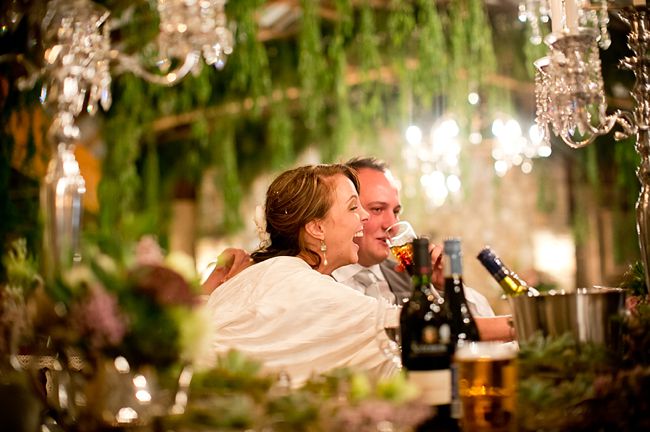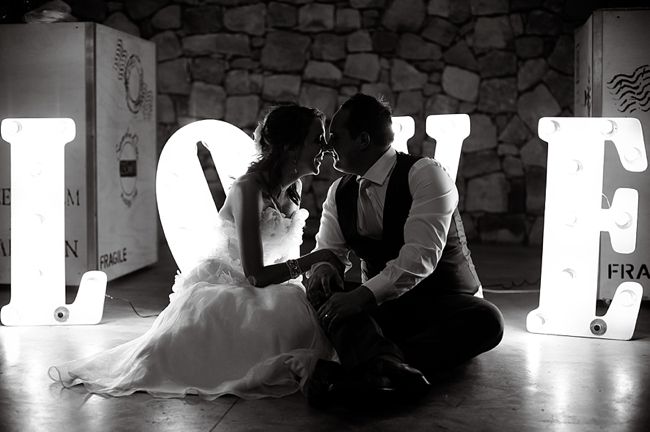 Real Bride, Merise's, Tips For Brides-To-Be
Fit and book the groom party's suits as soon as possible. We thought it would be easy peasy, just pop in, fit and your done! Boy were we surprised!! Both the suit boutiques were full on the day we visited, and after an hour of waiting list, they didn't have the suits we wanted.
Select a venue with a per head fee included in the venue hire cost. I realised that hiring and planning all on your own, would cost 3 times more than finding a venue that includes "per head" already in their venue hire..
Gather more South African wedding inspiration by taking a look at this Protea and Rustic Fynbos Inspired Wedding, Langverwagt that was filled romantic pinks, delicate greens and the fabulous Fynbos floral.
Vendors
Photographer:
Laura Jane Photography | 
Planner:
Annatjie Niemand & Donne Arnoldi  (Wedding Co-ordinators in Ermelo)| 
Wedding Venue:
Florence Guestfarm
, Chrissiesmeer | 
Catering:
Florence Guestfarm, Chrissiesmeer | 
Wedding Décor:
Annatjie Niemand & Donne Arnoldi | 
Wedding Stationery:
Michelle Fourie,
Rebelle Creative
| 
Bouquet & Flowers: 
Annatjie Niemand & Donne Arnoldi | 
Wedding Dress:
Duduta
 |
Hair & Make-Up:
Corli Naude,
The Style Network
 | 
Bridal Shoes:
Oriental Plaza | 
Bridesmaids Dresses:
Forever New | 
Suits:
Edgars & Woolworths |
Pastor/Officiator:
 Bride's Godfather, Johan Swart | 
DJ / Music:
 Nico Steinberg, Florence Guestfarm