Alvina Valenta Spring 2015 ♥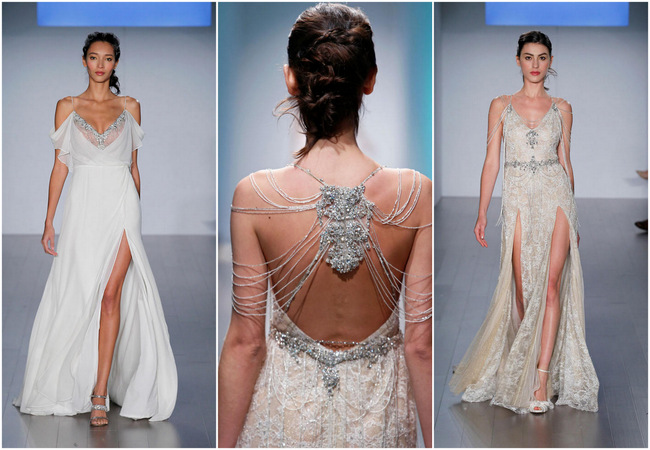 Alvina Valenta's Spring 2015 collection is a gift worthy of a goddess. It is feminine, powerful, and sensual –  bringing forth visions of warrior women from an ancient world.
Alvina Valenta's new collection combines draped chandelier beading, slits that go on for days, lightweight fabrics alternating with luscious lace and off the shoulder sultriness, to bring forth a selection of seductive wedding dresses that would no-doubt please the gods (and goddesses).
Daring and adventurous, this year at New York bridal market, designer Jessica Williams replaces traditional veils with chiffon capes. The entire collection is filled with intricate bead-work which draws the eyes to bare backs complemented with embellishments which are breathtakingly bold and devastatingly beautiful!
Alvina Valenta Spring 2015 collection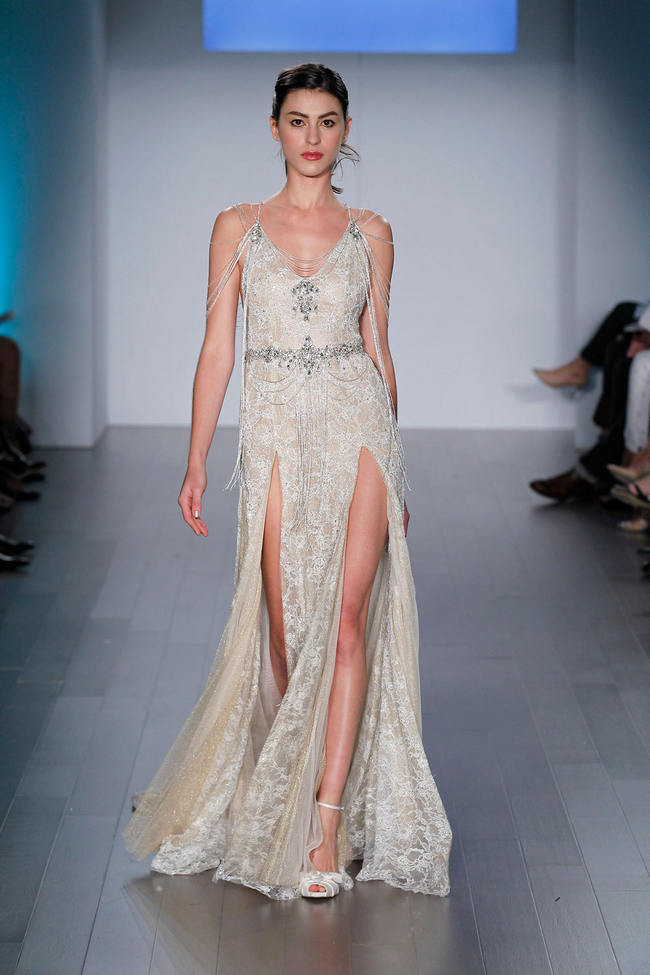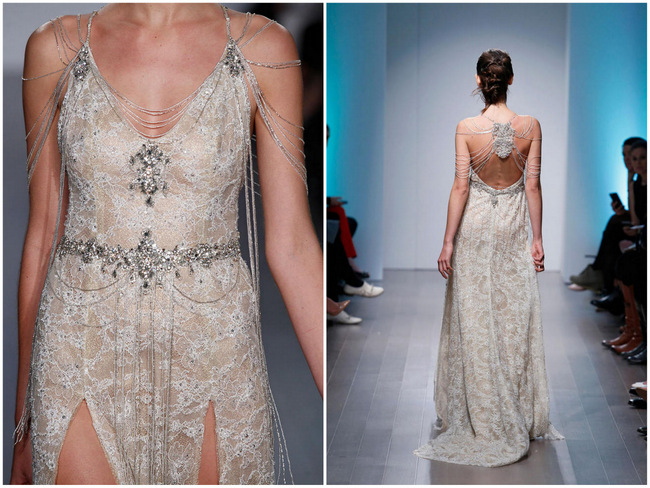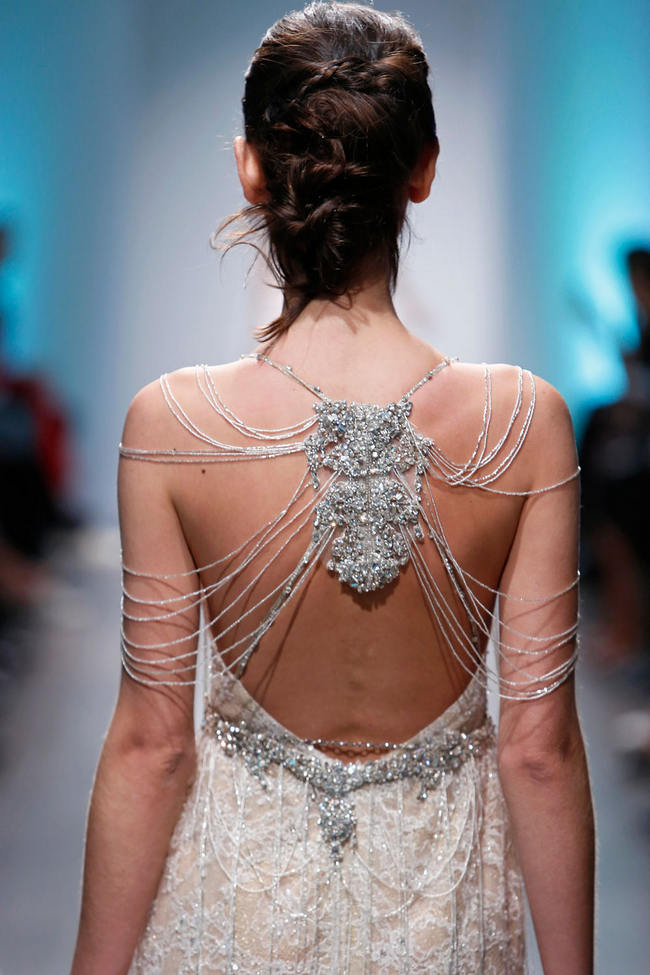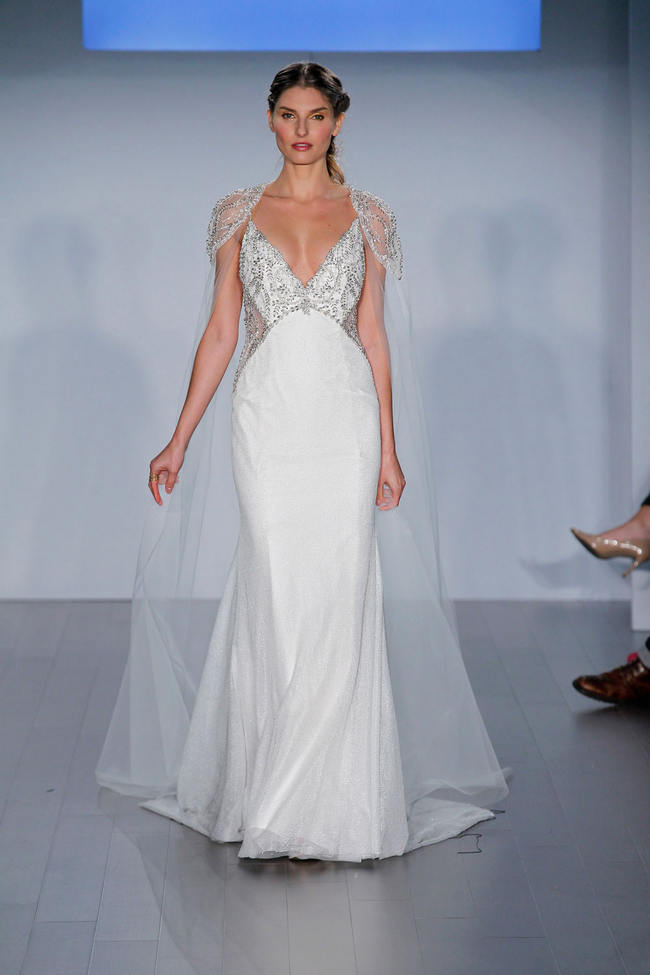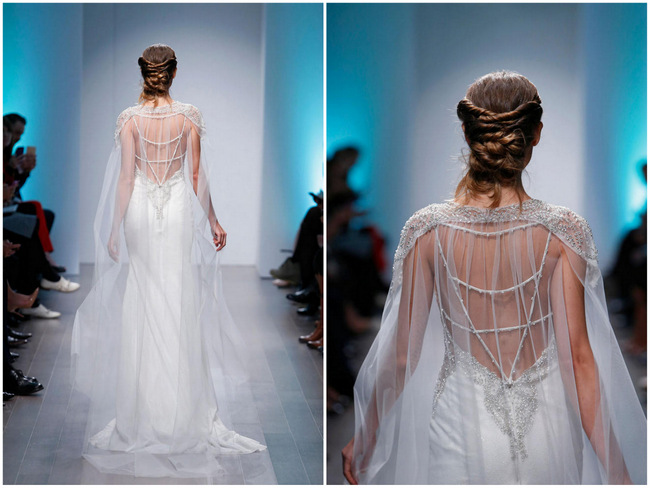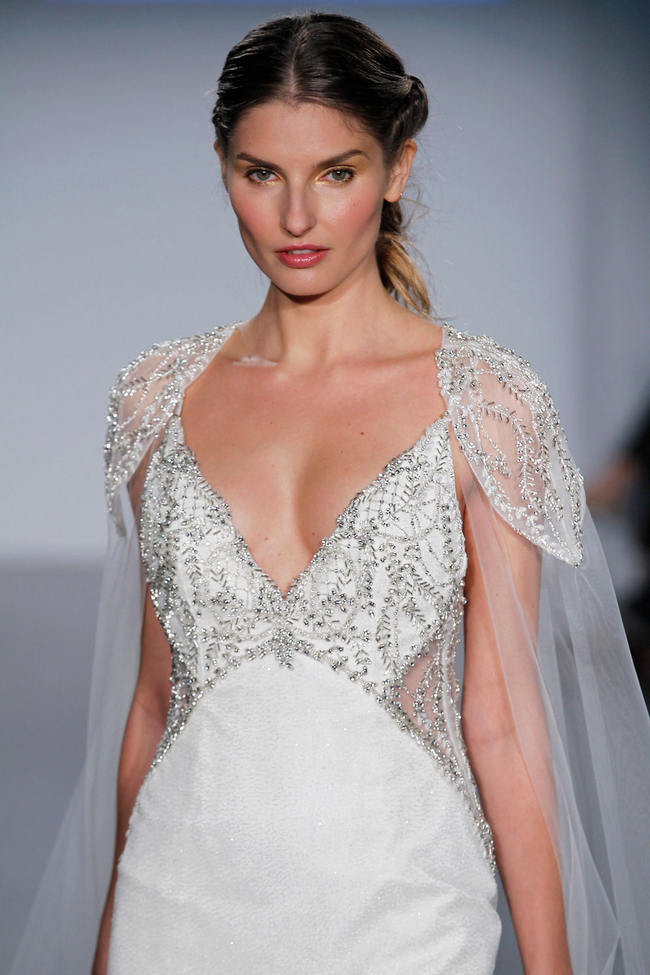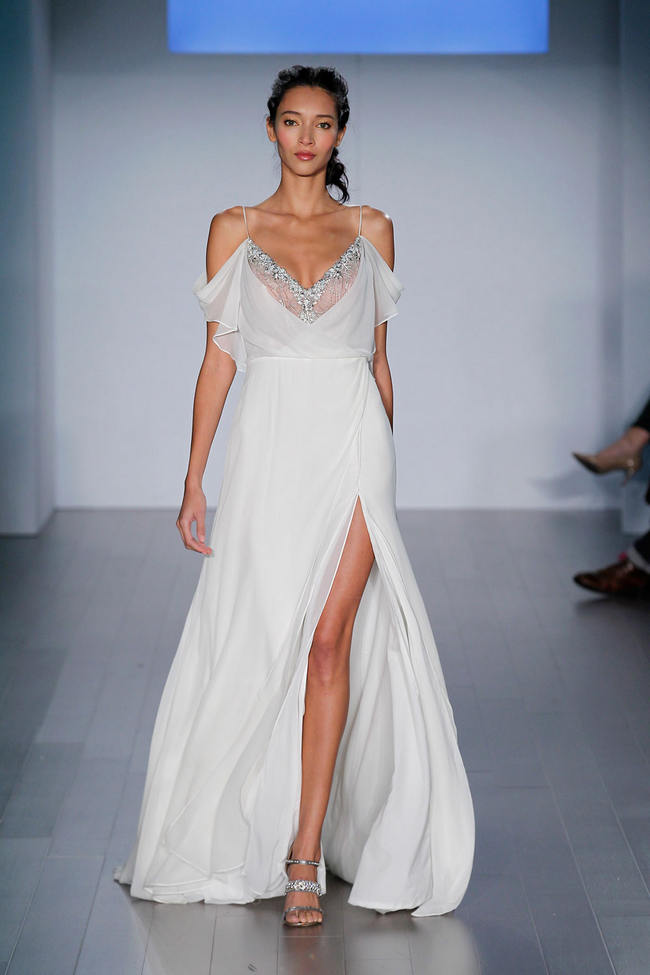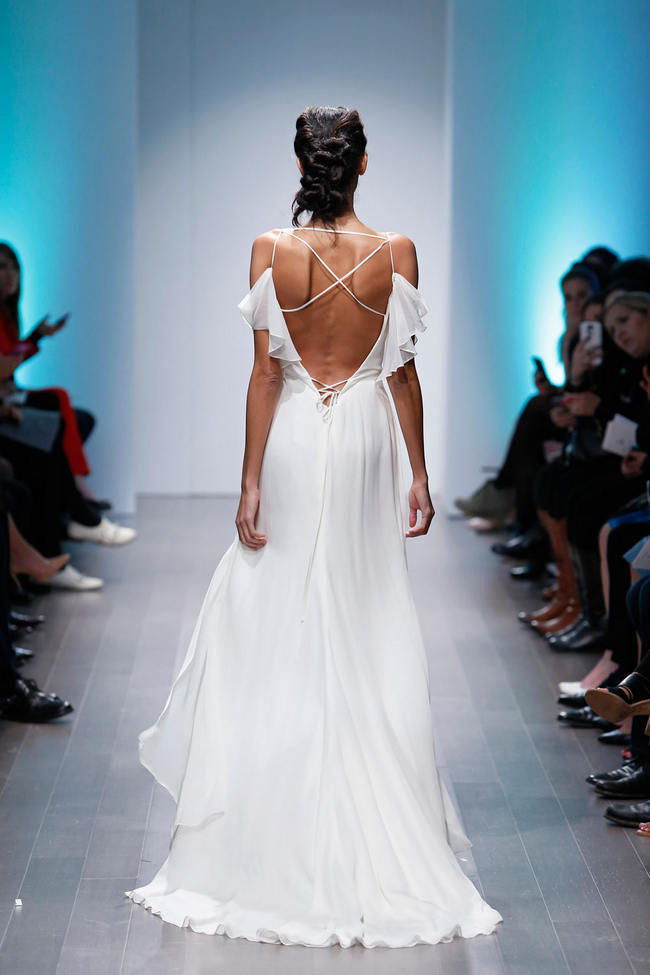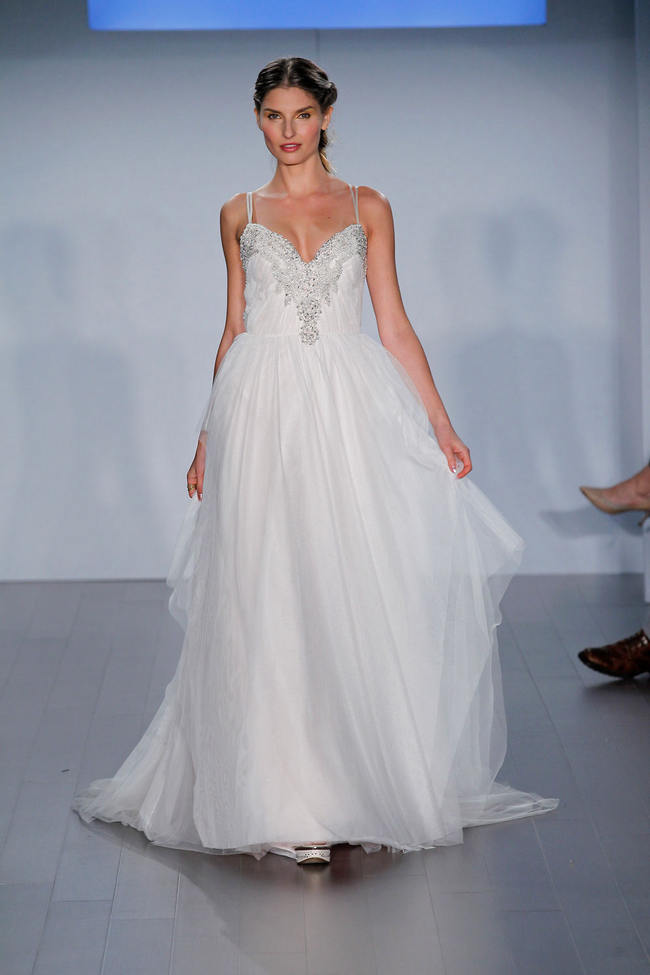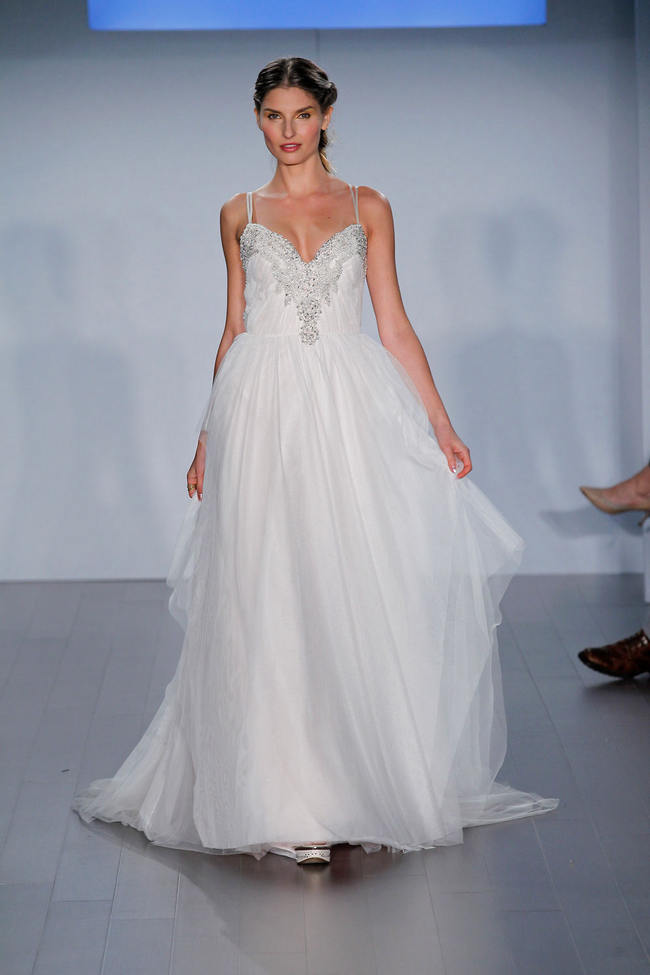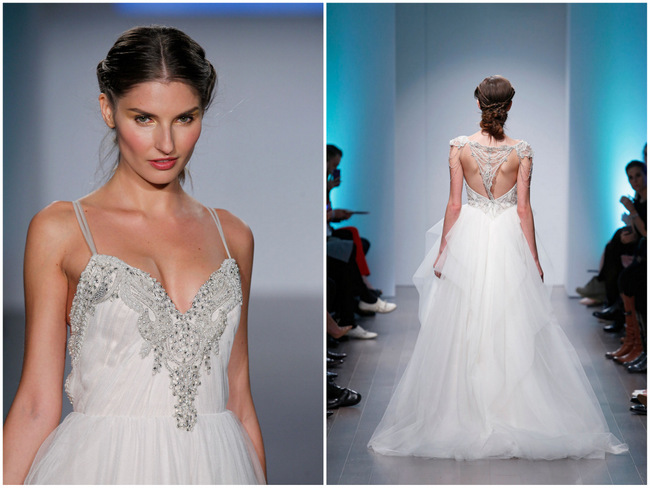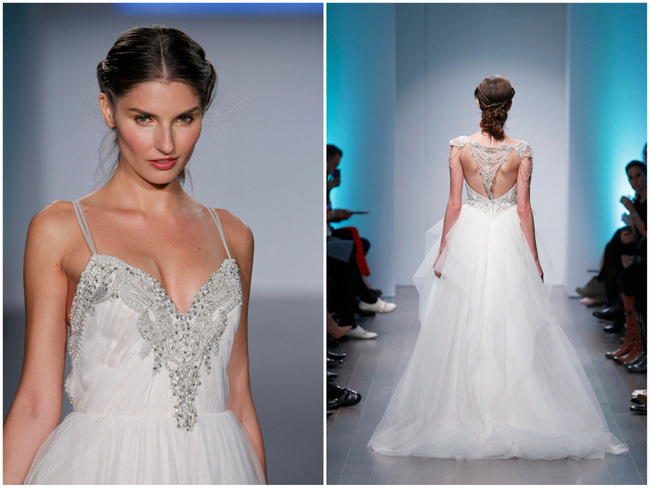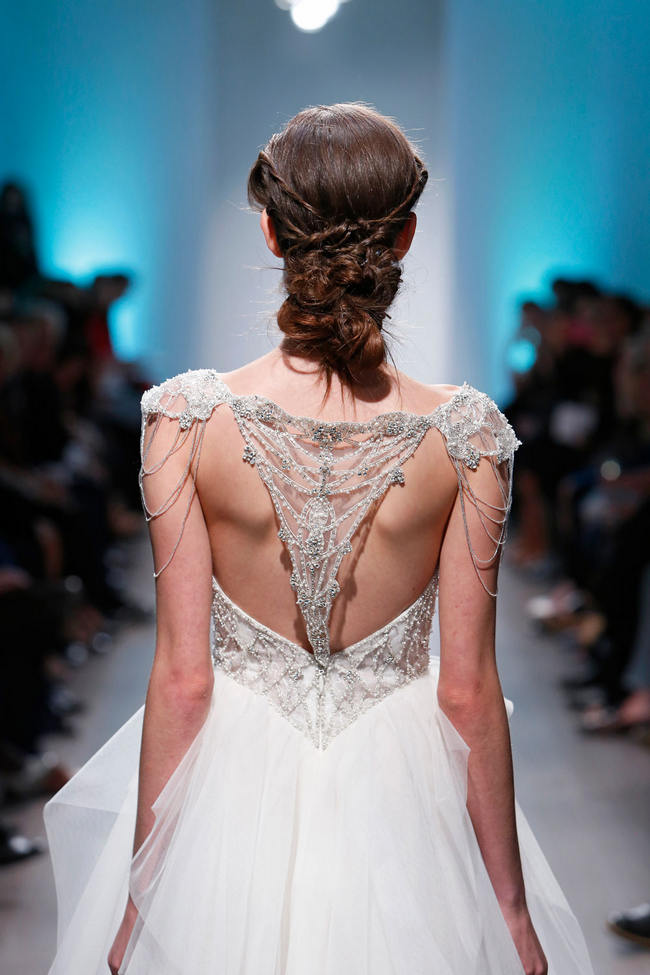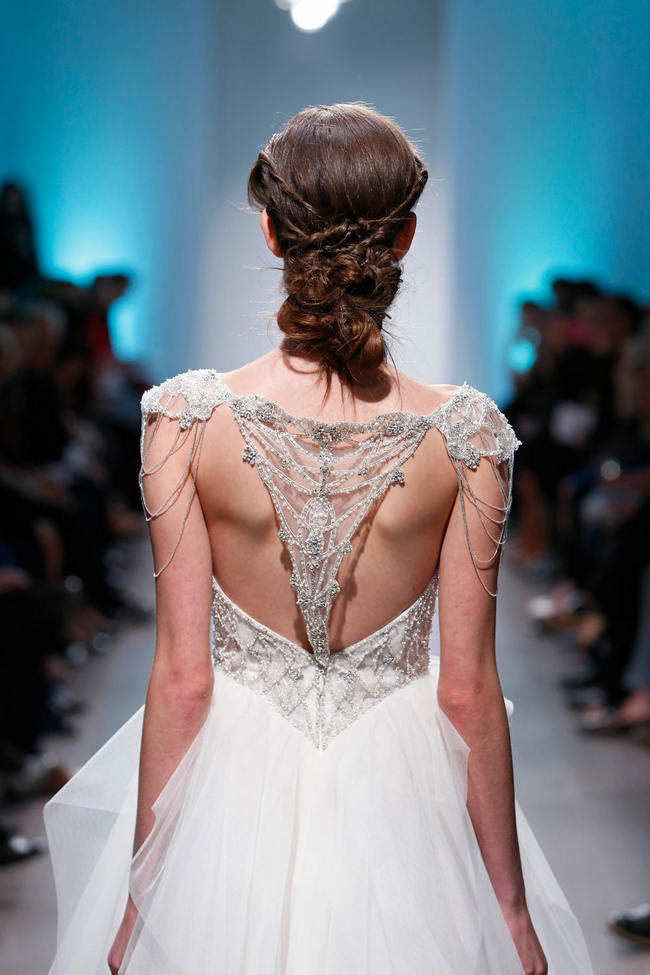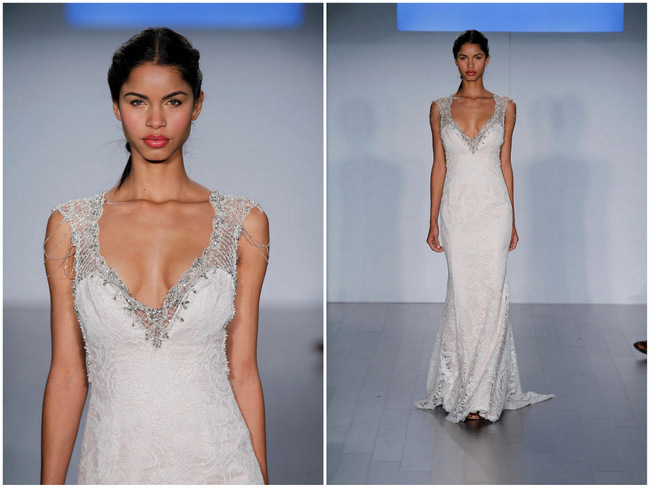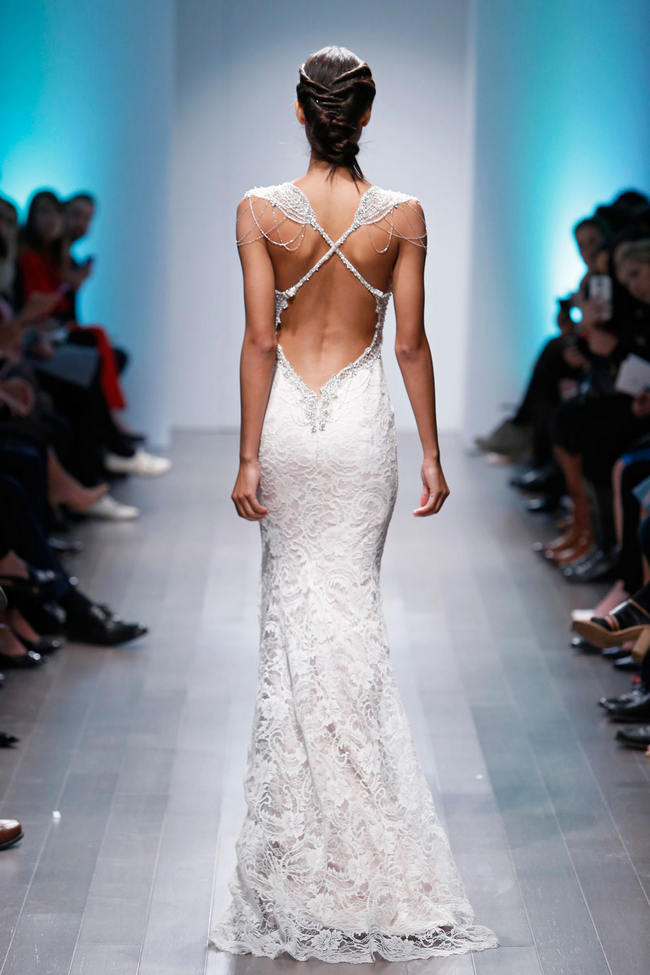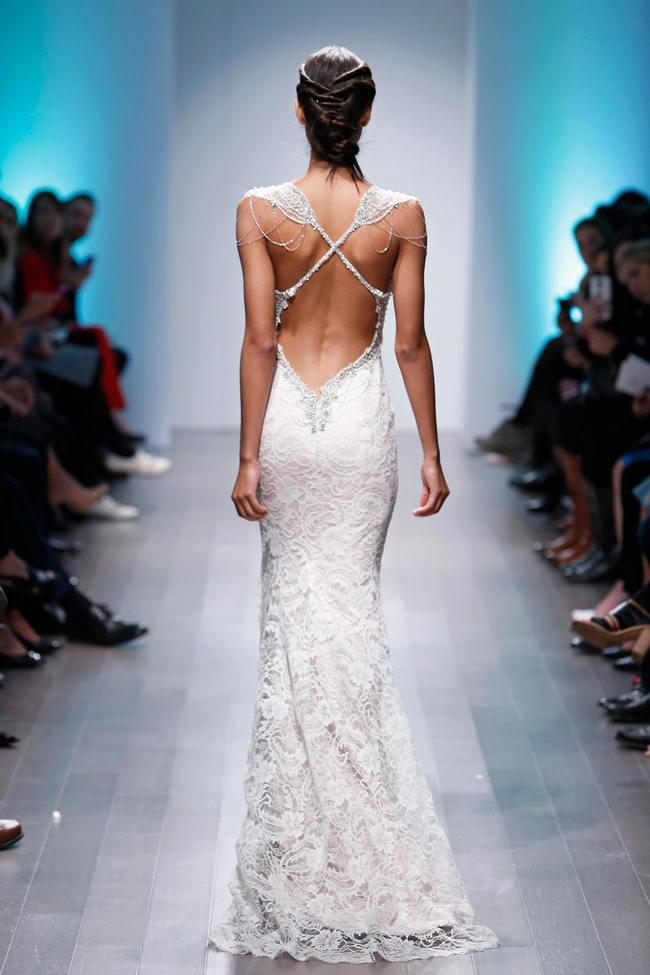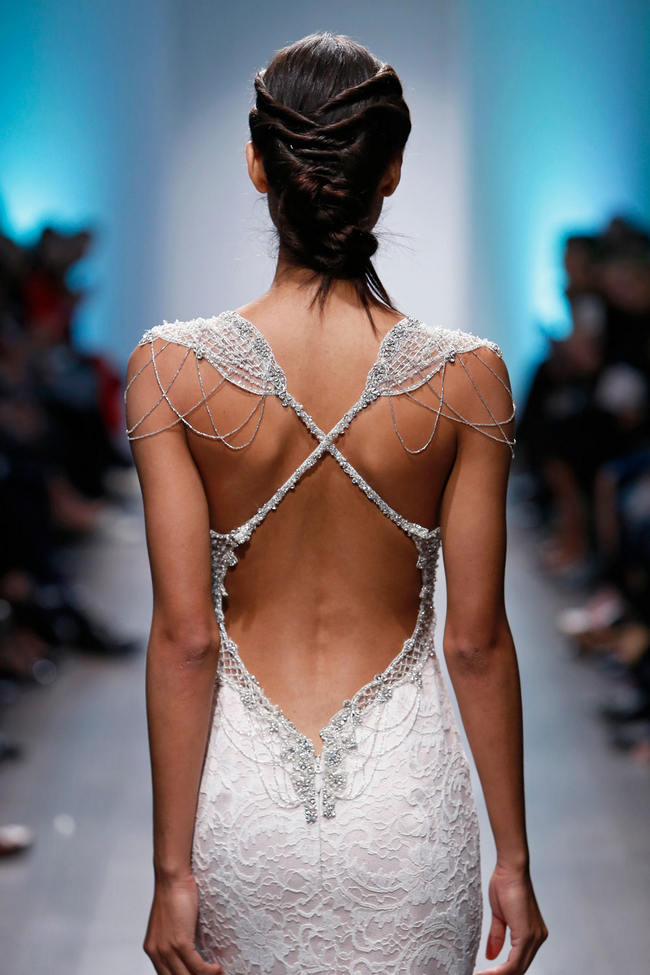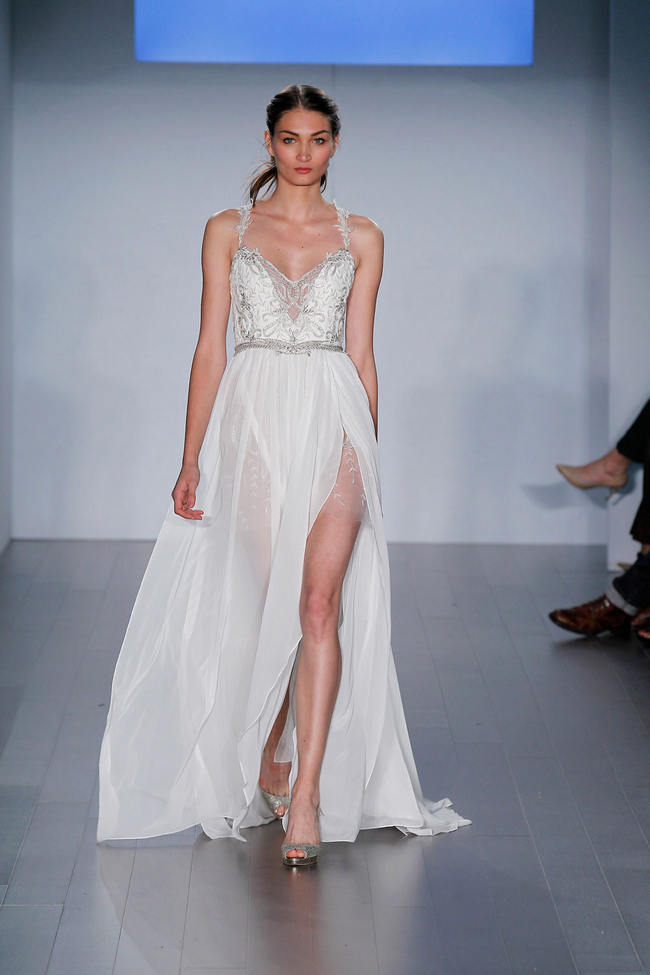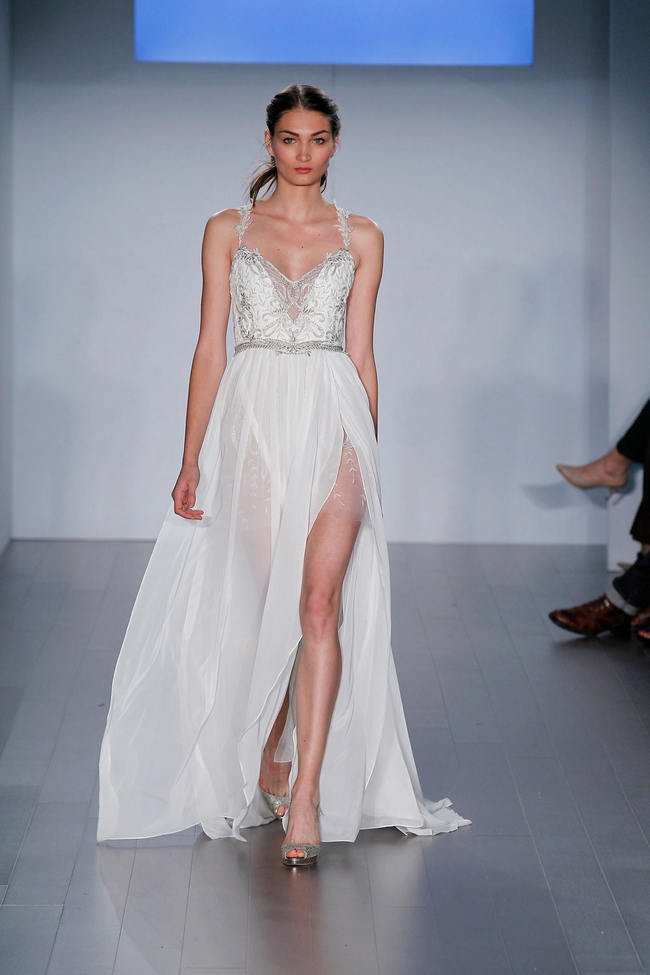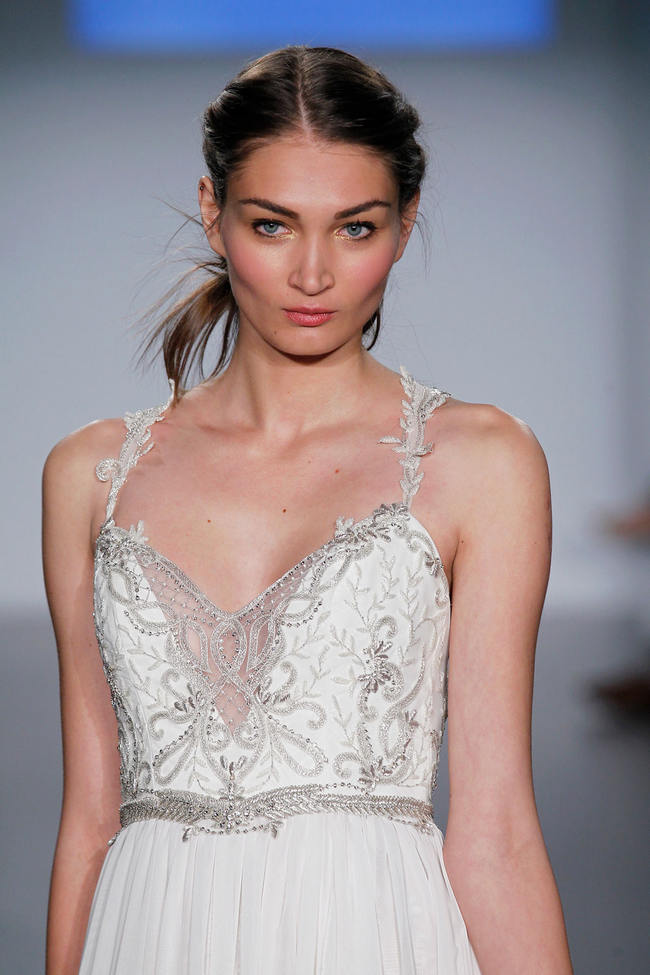 Stay tuned in order to keep up to date with the latest trends from New York bridal market here and browse our entire archive of swoonworthy wedding dresses here. Happy Friday ladies! xox
♥ ♥ ♥ CREDITS ♥ ♥ ♥
Designer: Alvina Valenta | Images: Courtesy of JLM Couture