Decadent Delight!
Boudoir Shoot
♥ ♥ ♥
Behold! Set in a decadent and moody bedroom setting, we present to you a seductive tongue-in-cheek pre-wedding boudoir shoot, expertly styled by boudoir stylists, NewDef – Styling Consultants and captured by Samantha Jackson Photography.
Bridal boudoir shoots are the ultimate expression of bridal femininity. Showcasing a collaboration between boudoir team Samantha Jackson Photography, NewDef – Styling Consultants and two brilliant models to pull off the look, be inspired by the allure of all that is beautiful about bridal boudoir shoots.
Hiring a stylist for your boudoir, engagement or wedding shoot ensures that you achieve the perfect look for your special occasion, which can be treasured from your memories and your photos.
Tongue in Cheek Boudoir Shoot
It's all in the details. From the scalloped lace-edged long veil, peep-toe platform heels with ankle strap and flower detail to the pretty, playful and flirty poses worn by model Marie who was dressed by Miek's Knickers and designer, Loyde Villarroel.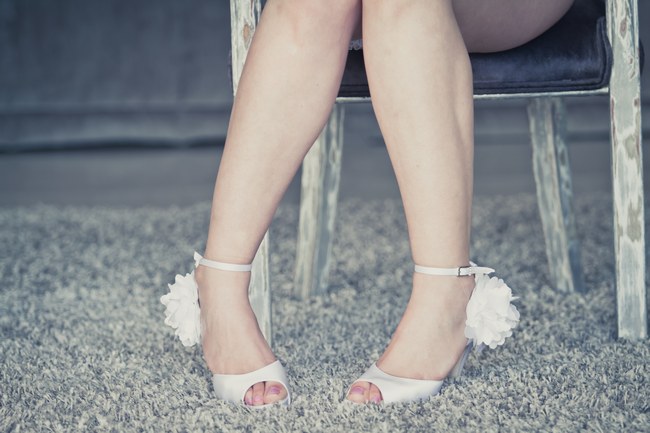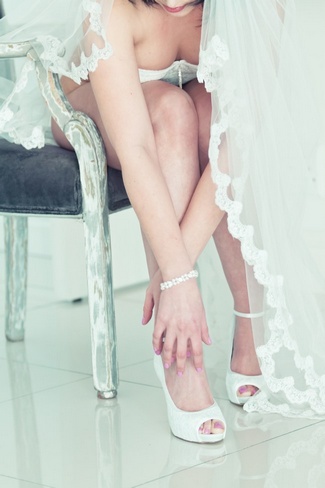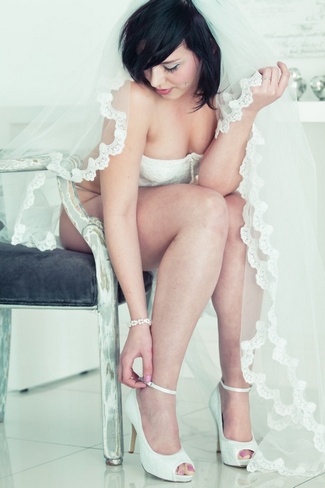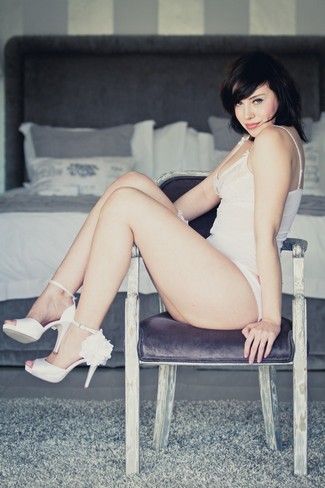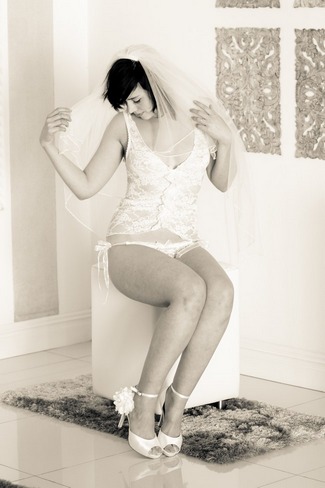 Why Boudoir Shoots?
Ever wondered why you should consider having a boudoir shoot? We get it – you're tempted, but not quite sure or you'd love to, but need that extra something to seal the deal! Perfect as an alluring pre-wedding gift for your partner, a one-of-a-kind anniversary gift, or simply a treat for yourself, boudoir shoots are a seductive gift unlike any other.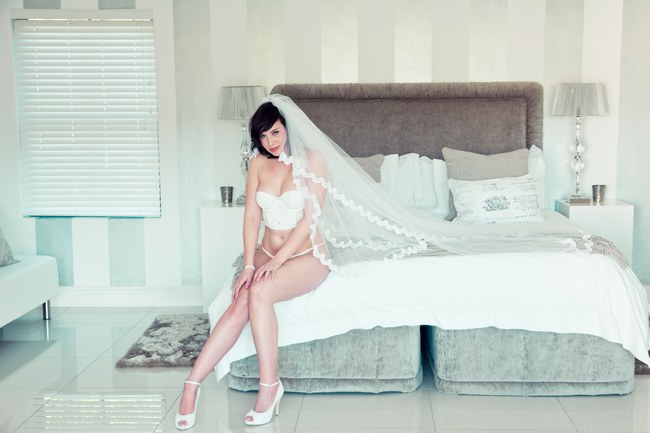 As unusual as it is intriguing, NewDef – Styling Consultants shares a few reasons why boudoir shoots are unique, special and something every woman should try, at least once!
Allows for the seductive exploration of the bride-to-be's personality as a woman and value to her partner.
Allows you to embrace your beauty not only on your wedding day, but also before, during and throughout your marriage.
It is a unique gift meant for your partner that cannot be purchased off the shelf or replicated at another time. Capturing you as you are at such a special junction in your life, your husband will not be able to receive such an intimate gift from anywhere else, but from the true love of his life.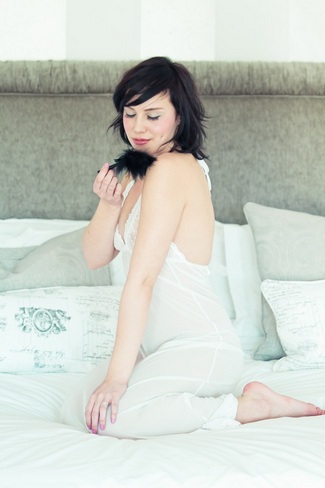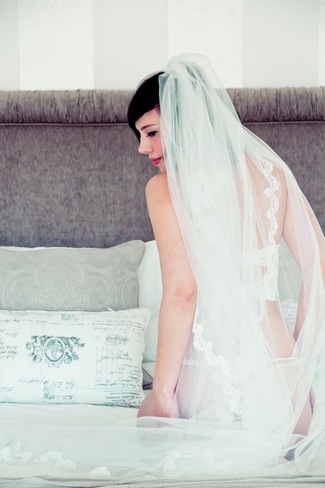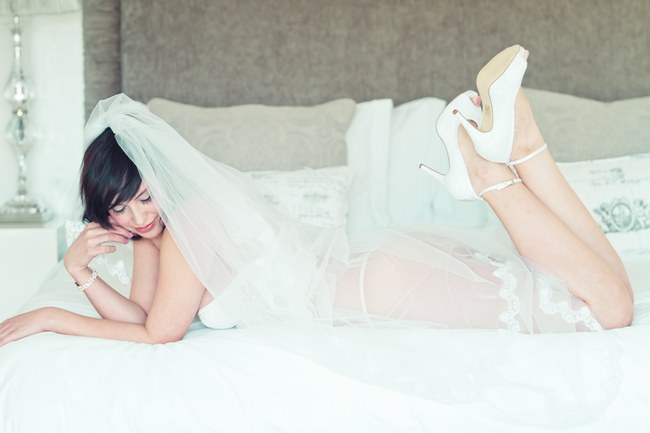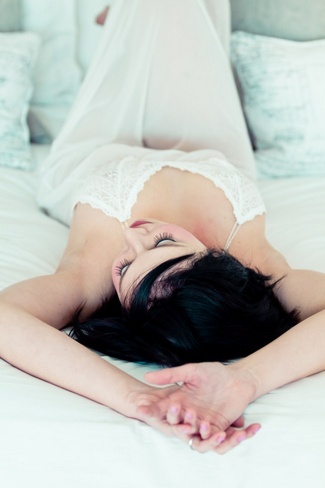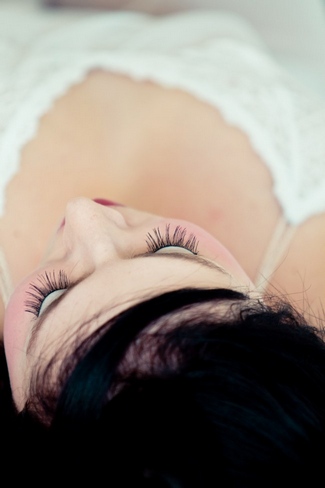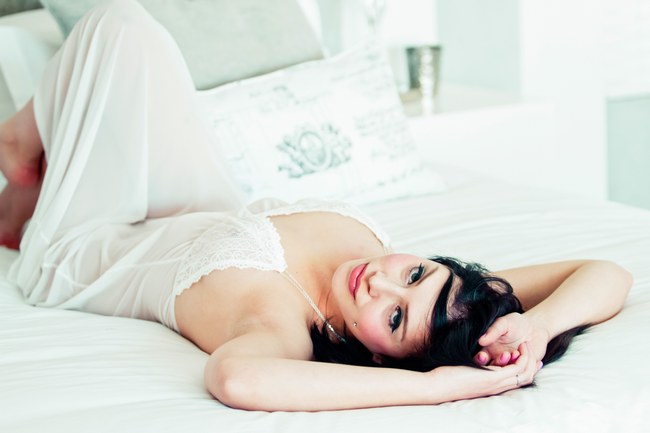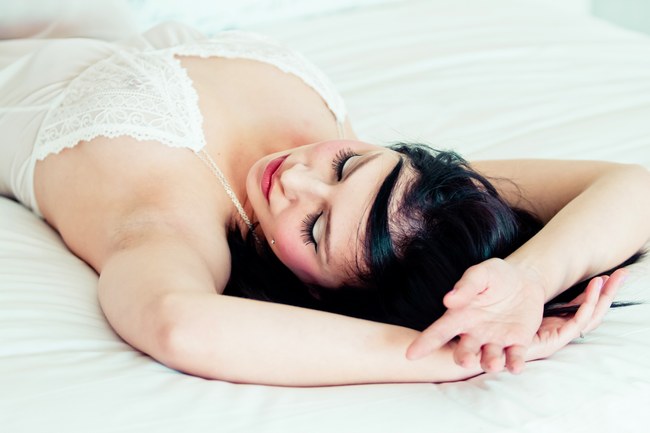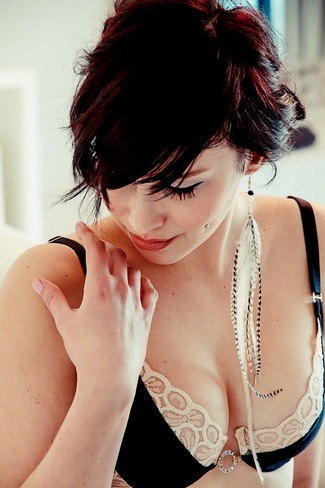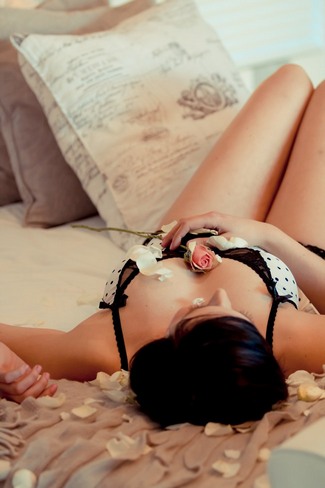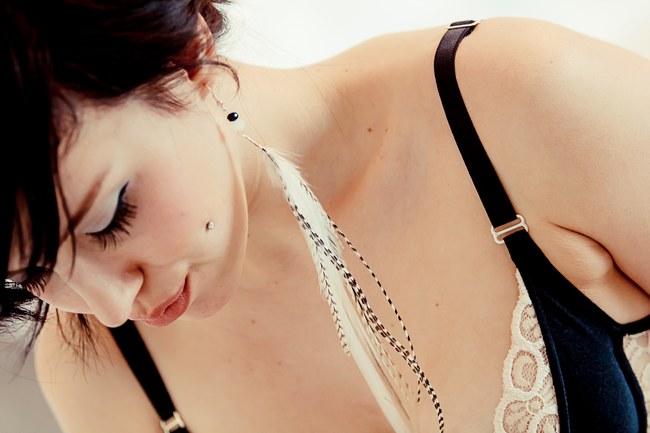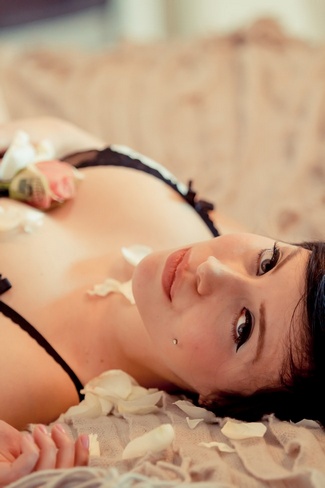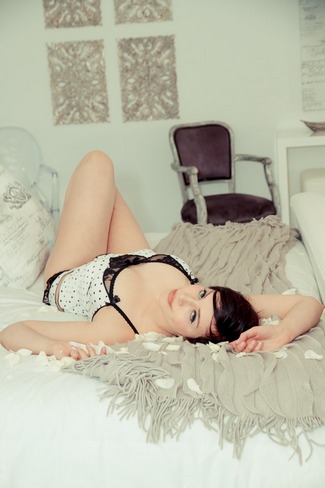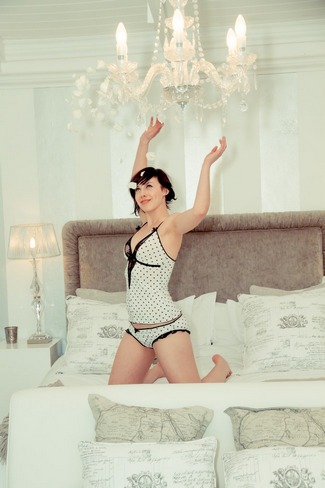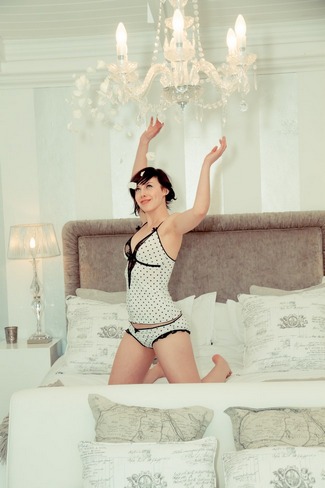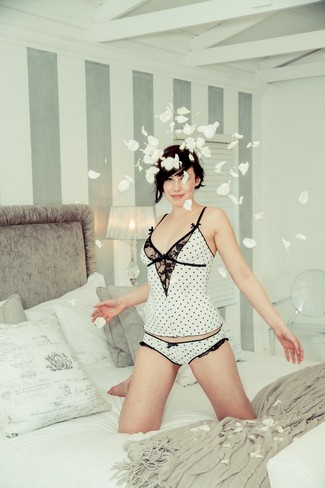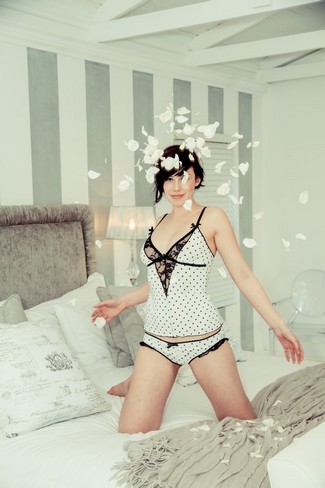 In a more seductive take, model Vicky wore nothing more than these devil-may-care looks with a two piece lingerie set and garter. A corset designed by Jelena Jablanovic and a birdcage veil was added for a vintage touch.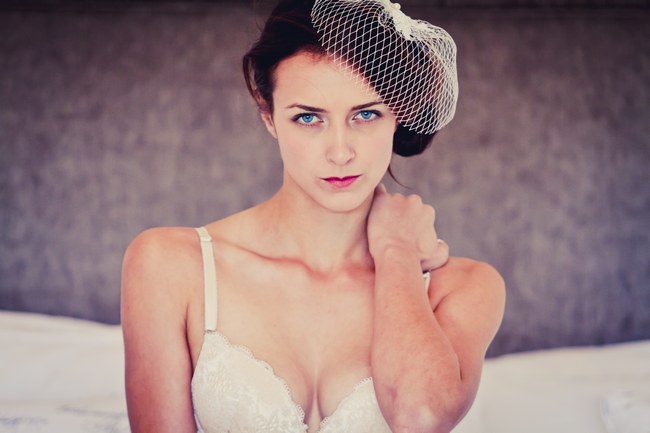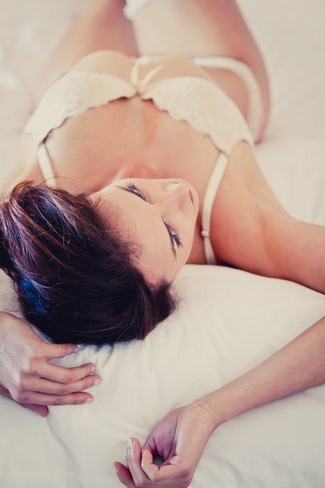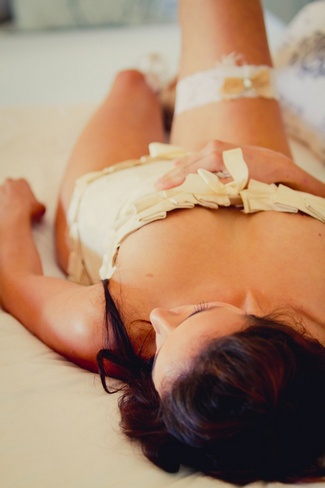 We're certain that once you've tried a bridal boudoir shoot for yourself, you'll be hooked and flying high with good feelings about your beauty and value as a woman. Not only are boudoir shoots a gift for your partner, but it is also a gift for yourself. Boudoir shoots can be themed according to your tastes. Check out this Rockabilly Boudoir Inspiration Shoot that combines the sweetness of the boudoir with the raciness of rock'abilly chic style.
NewDef – Styling Consultants specialises in boudoir shoots that are catered to fit each unique bride so that the sexy, alluring, playful, seductive, soft and sensual facets of her personality are revealed. They also offer bridal and newborn styling. Samantha Jackson Photography takes care of boudoir, wedding, engagement, trash the dress, maternity, new born, cake smash, studio and location shoots. Visit their websites below to view their full range of services.
Vendors
Photographer:
Samantha Jackson Photography
| Hair, Makeup and Styling:
NewDef – Styling Consultants
 | Shoes:
Anella Wedding Shoes
| Models: Marie and Vicky | Outfits:
Miek's Knickers
,
Loyde Villarroel Swimwear & Lingerie Designer
,
Jelena Jablanovic