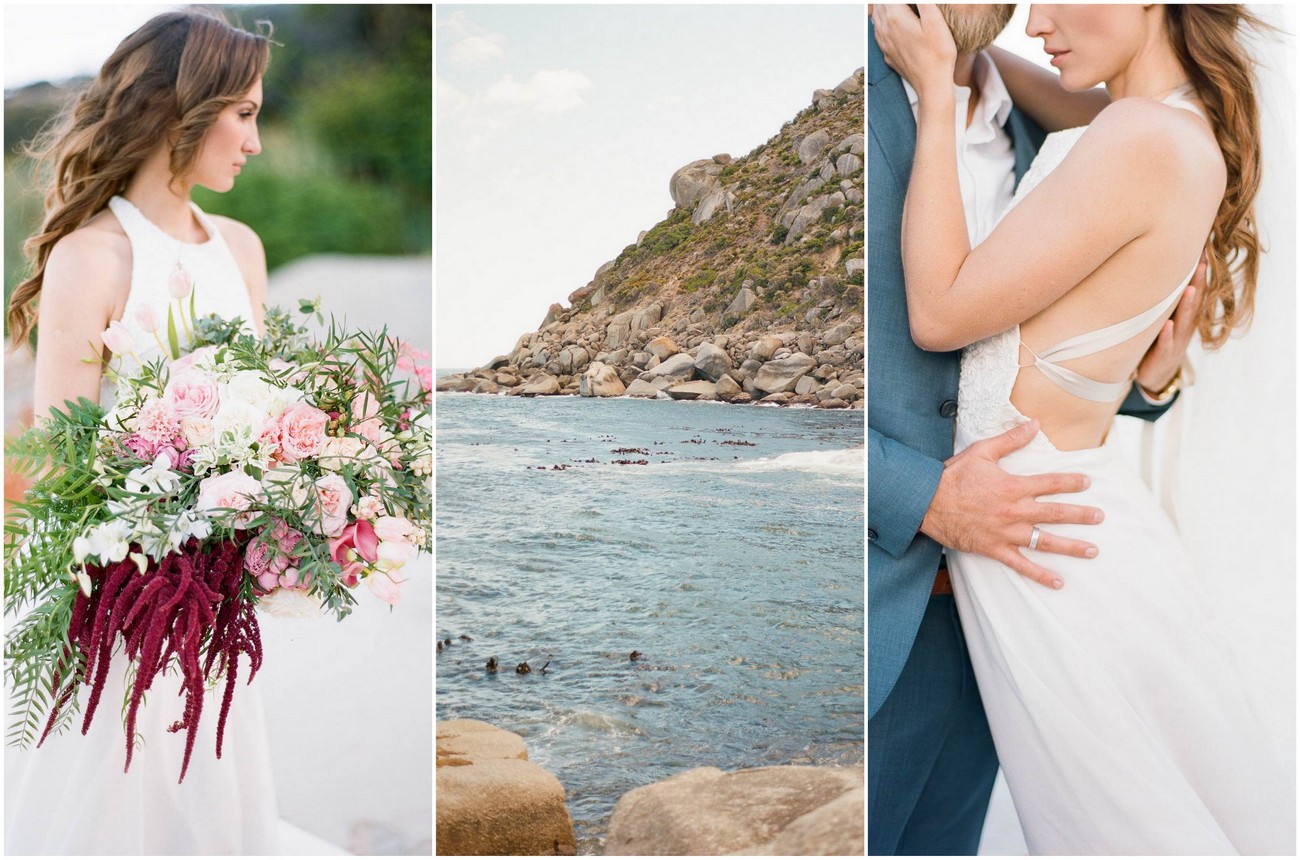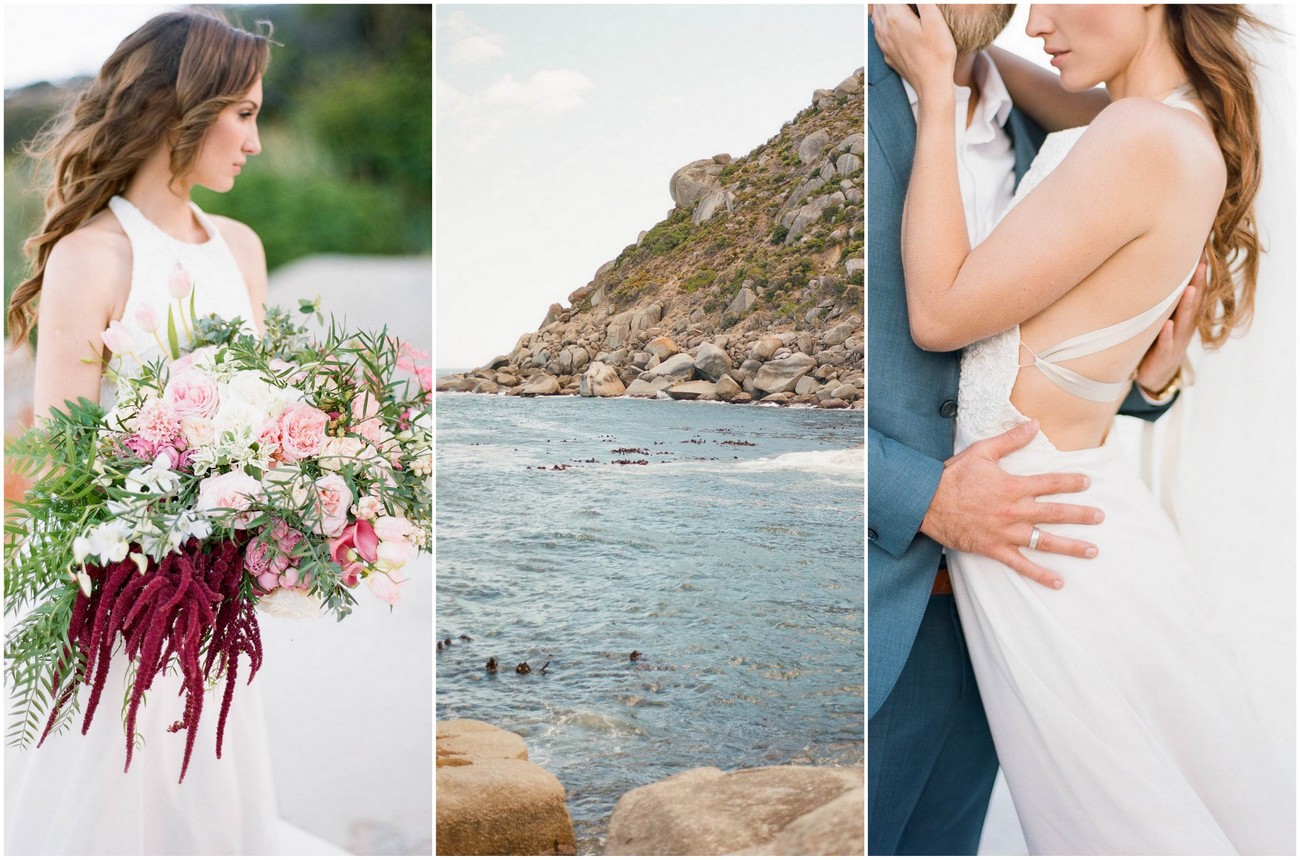 Today's gorgeously romantic Cape Town beach bride inspiration is a multi-continental collaboration! And when bringing together the talented duo-behind Florida-based duo of Emily Katharine Photography, now known as The Ganeys, with some of South Africa's most creative wedding artists, magic happens. 
Emily was inspired by the breathtaking African landscapes to create a romantic, seaside, styled session. "Mountains right along a coastline with soft blue water. Boulders breaking up smooth beaches. We wanted the nature of Cape Town to set the stage for this session!" says Emily, who worked with a soft, natural colour palette. "We pictured a very soft, organic session, complete with windblown beach hair."
After hearing about their pending visit, we knew just whom to put them in touch with! Their bride, model Chelsea Wilson, wore the effortlessly chic Casey gown from much-loved Cape Town designer, Janita Toerien. "The halter-neck dress has a heavy corded lace bodice and a flowing chiffon skirt. Janita also made the cathedral length veil that Chelsea wore."
Her hair was in loose, beachy waves, styled by Marnel Toerien. "Soft, glowy makeup completed her look. In addition to providing natural hair and makeup, Marnel was amazingly during the shoot itself. She took care of many of the final logistics and stuck around to touch up hair and makeup along the way."
Jeanette from Paramithi Wedding Flowers created a spectaculalry lush bouquet filled with outstanding florals. "From tulips to lilacs, and pink wildflowers from the highway, Jeanette even incorporated greenery from her own backyard. It was an impressive bouquet for sure.
In addition, Chelsea wore a flower crown to match, providing an elegant ethereal bridal look. "Chelsea and John were so much fun to photograph. Every movement was an image and we couldn't even keep up! They were so natural and worked off of each other so well." Their groom, model John, wore a light blue suit to complement the ocean surroundings.
Romantic Cape Town Beach Bride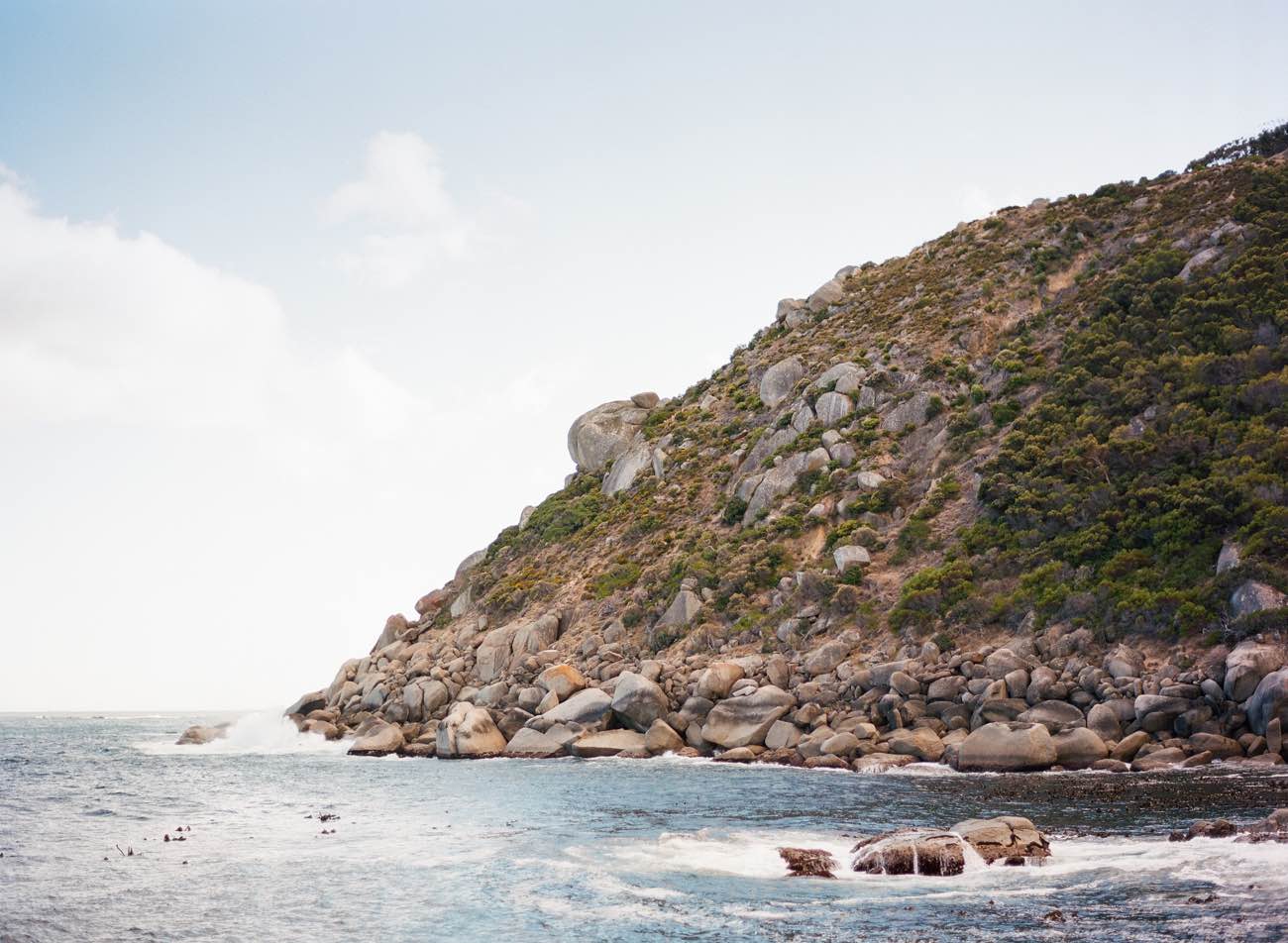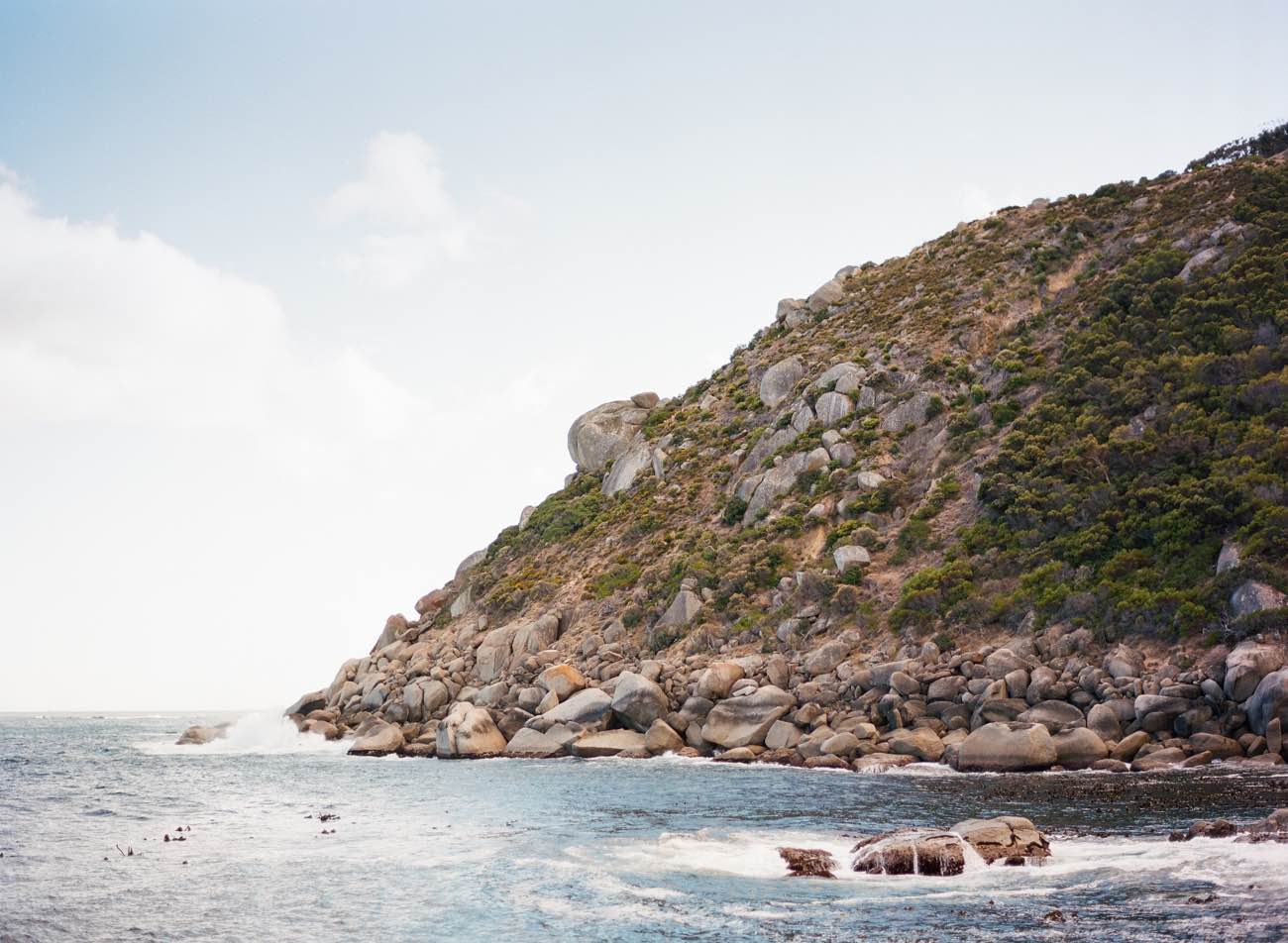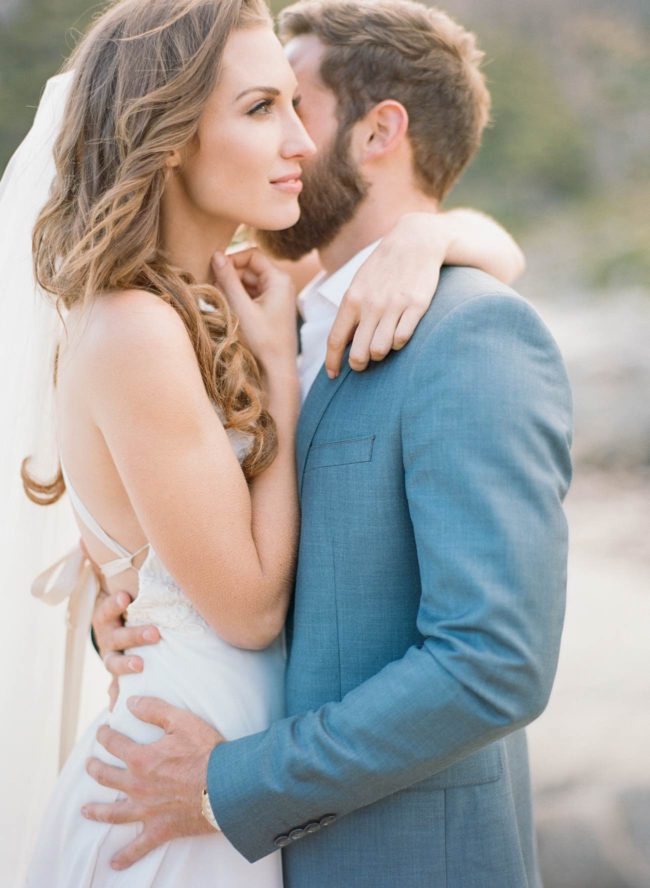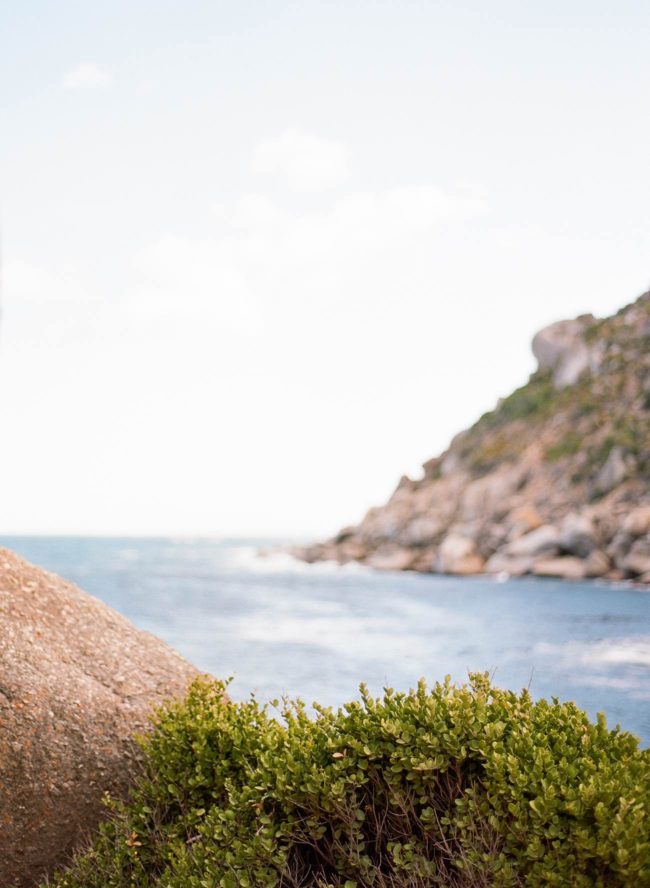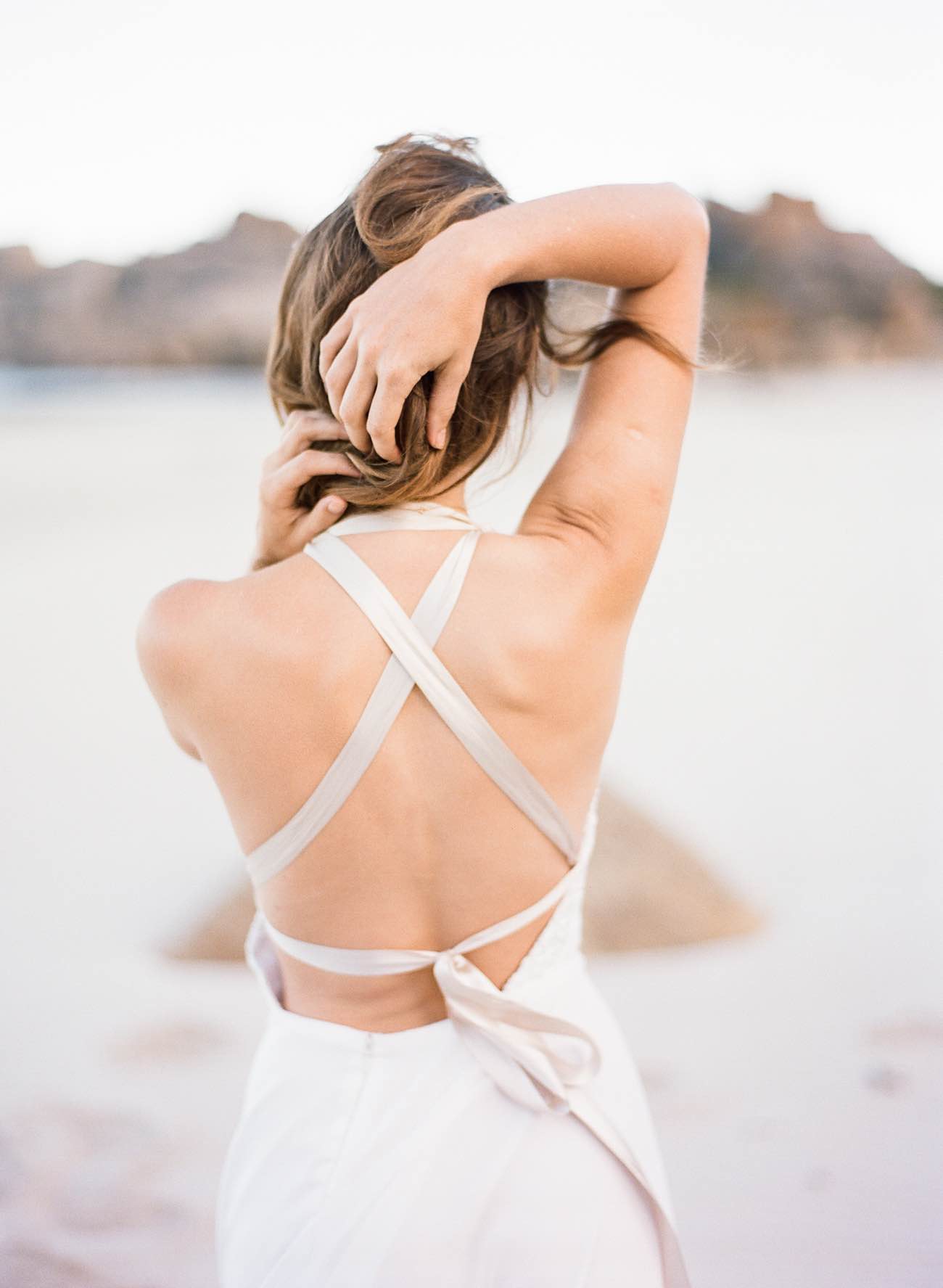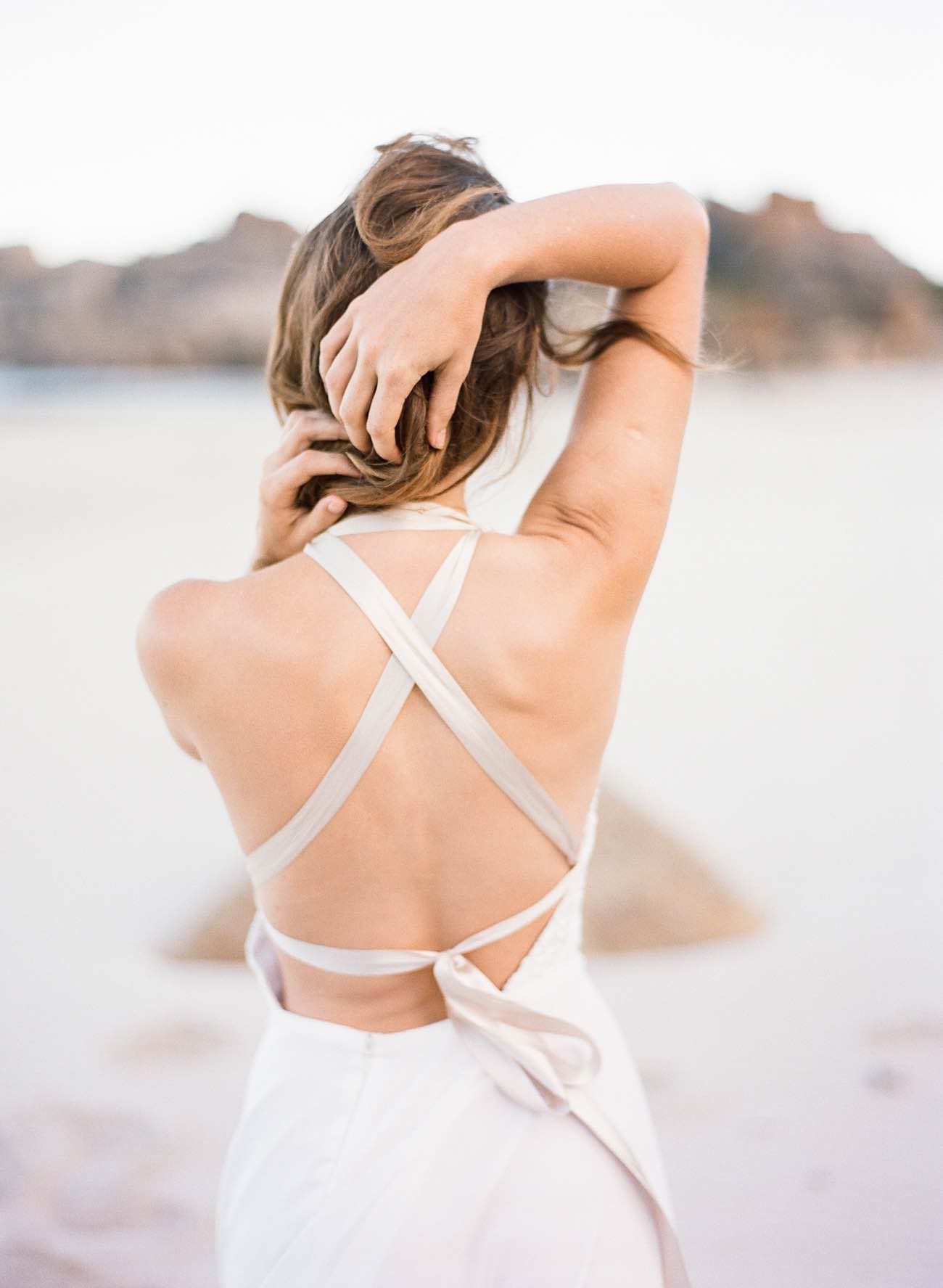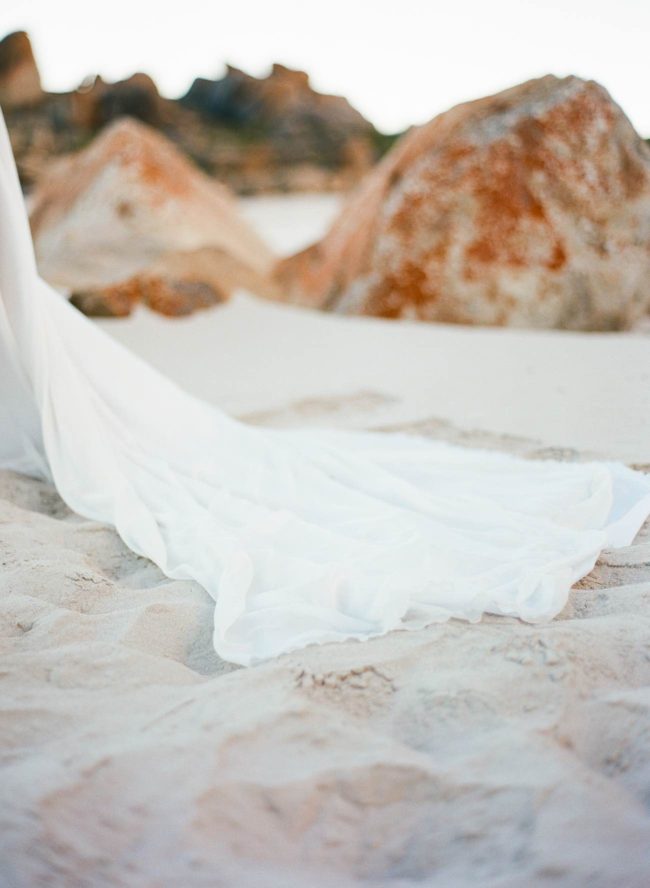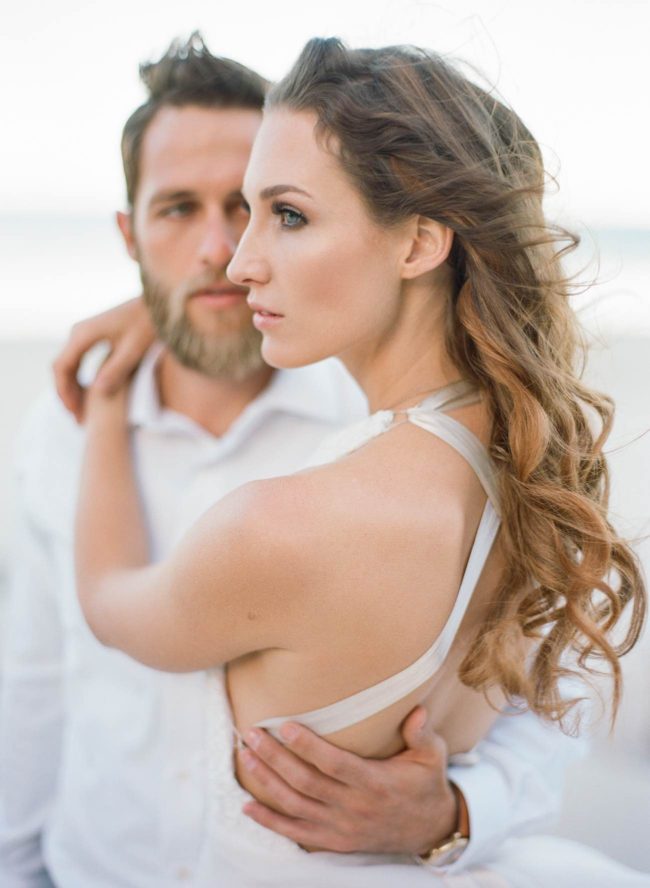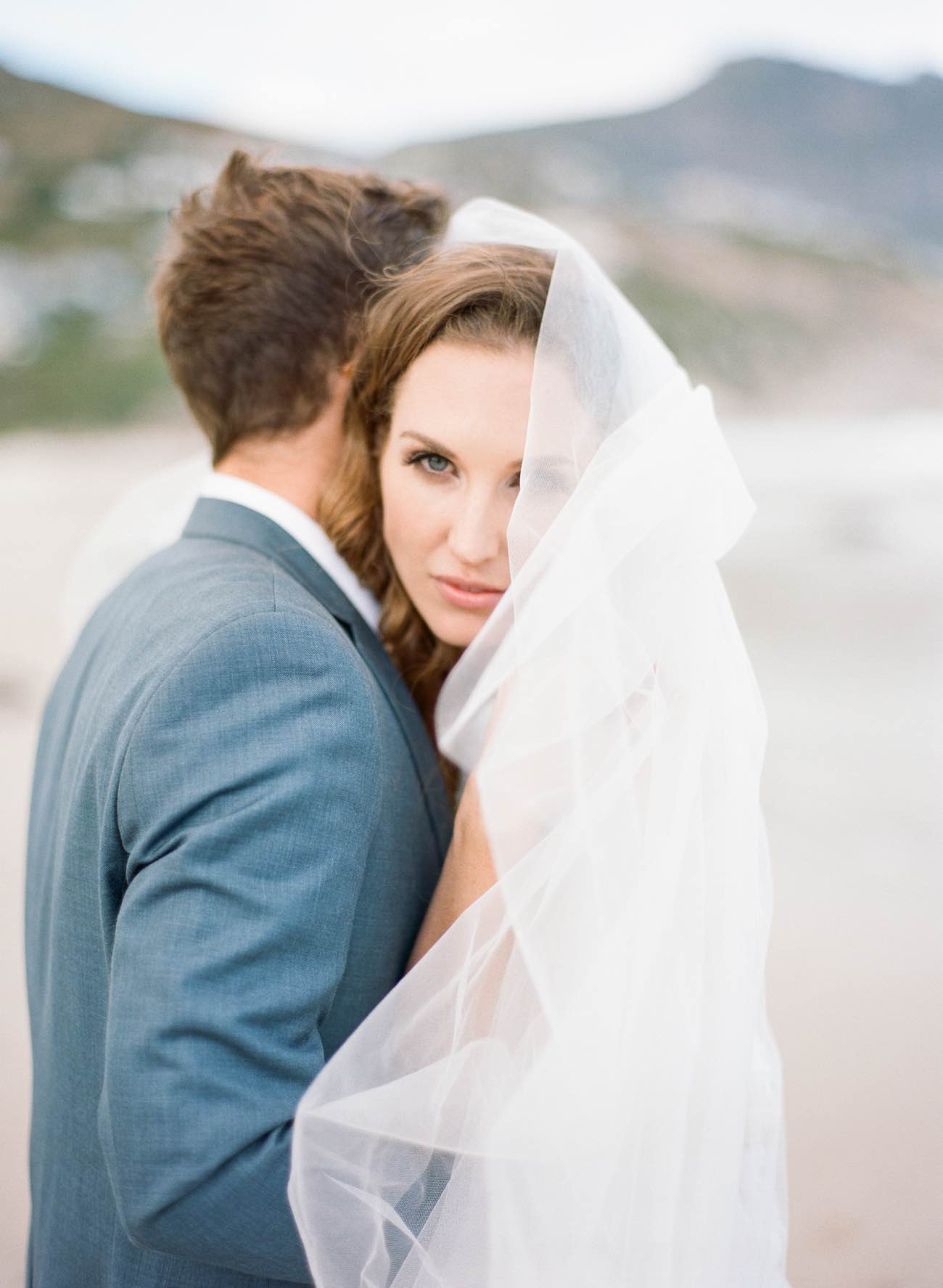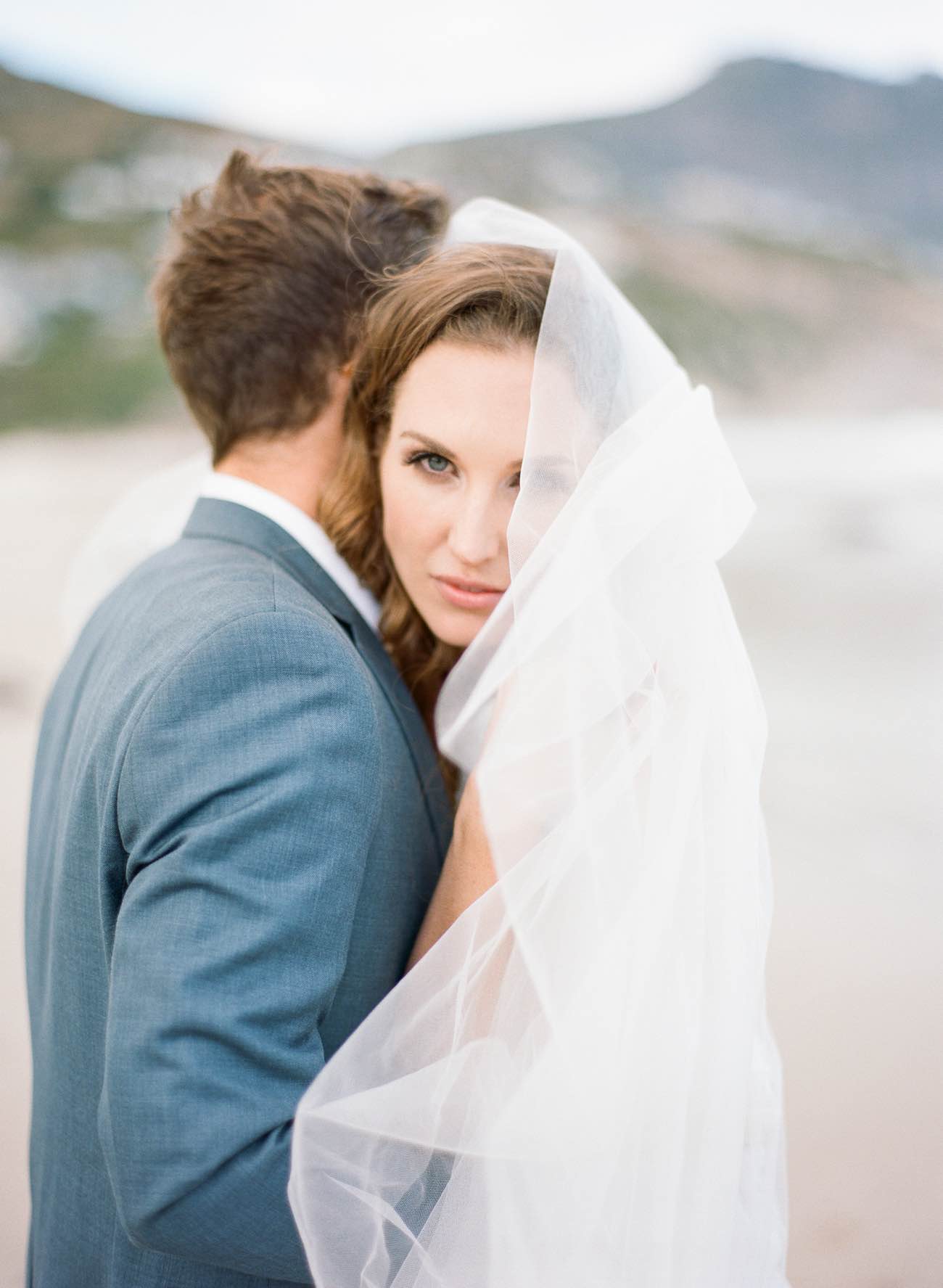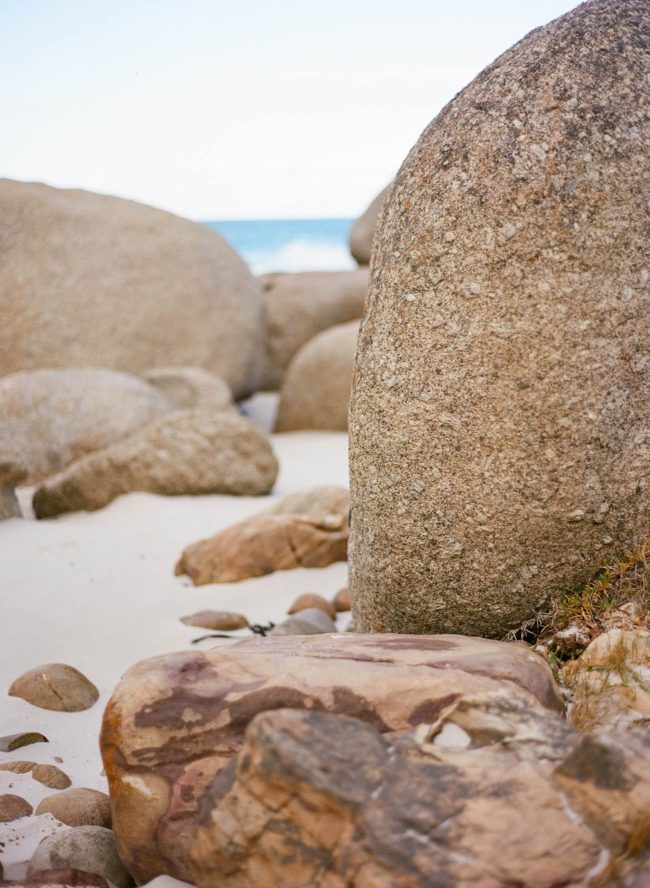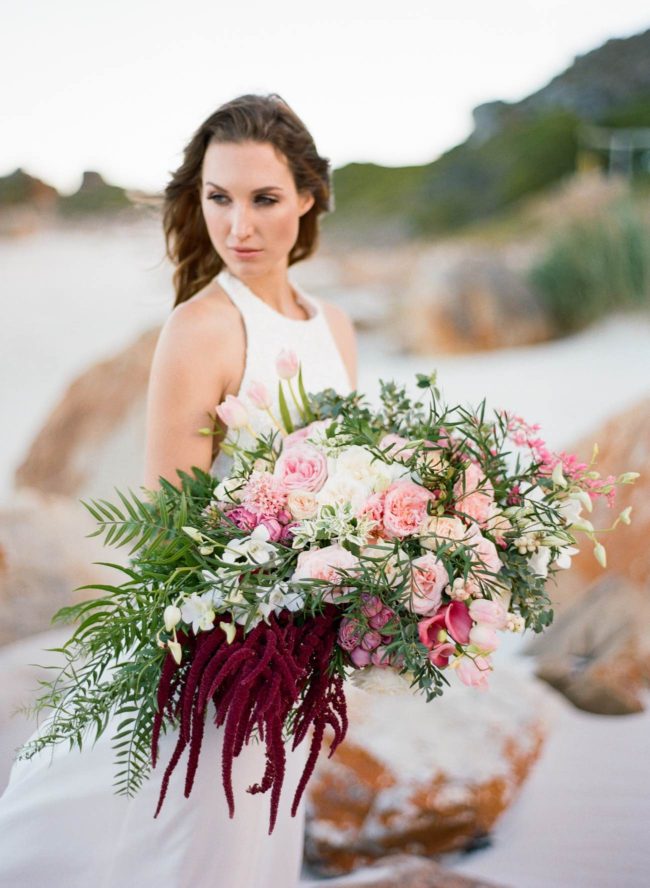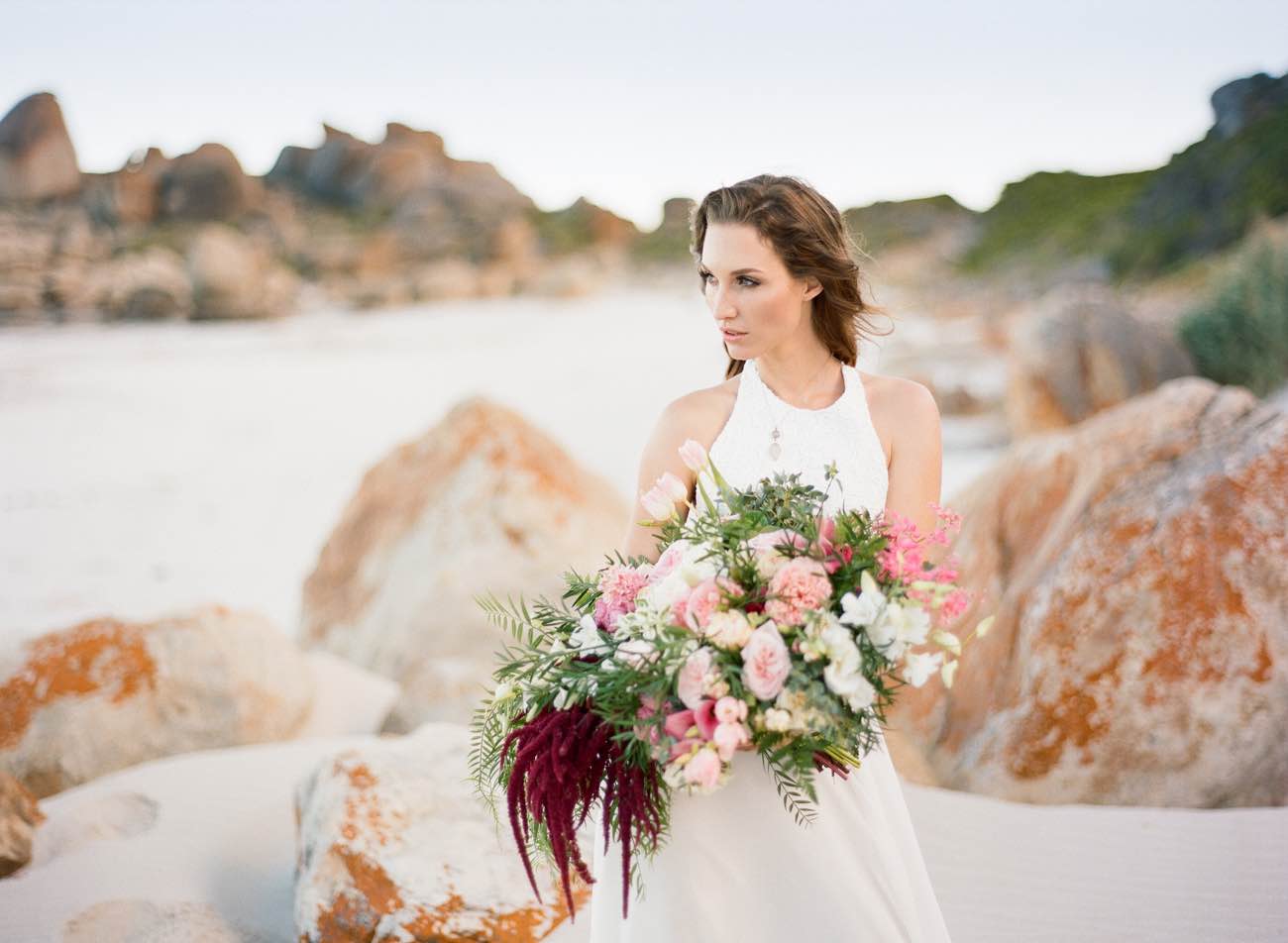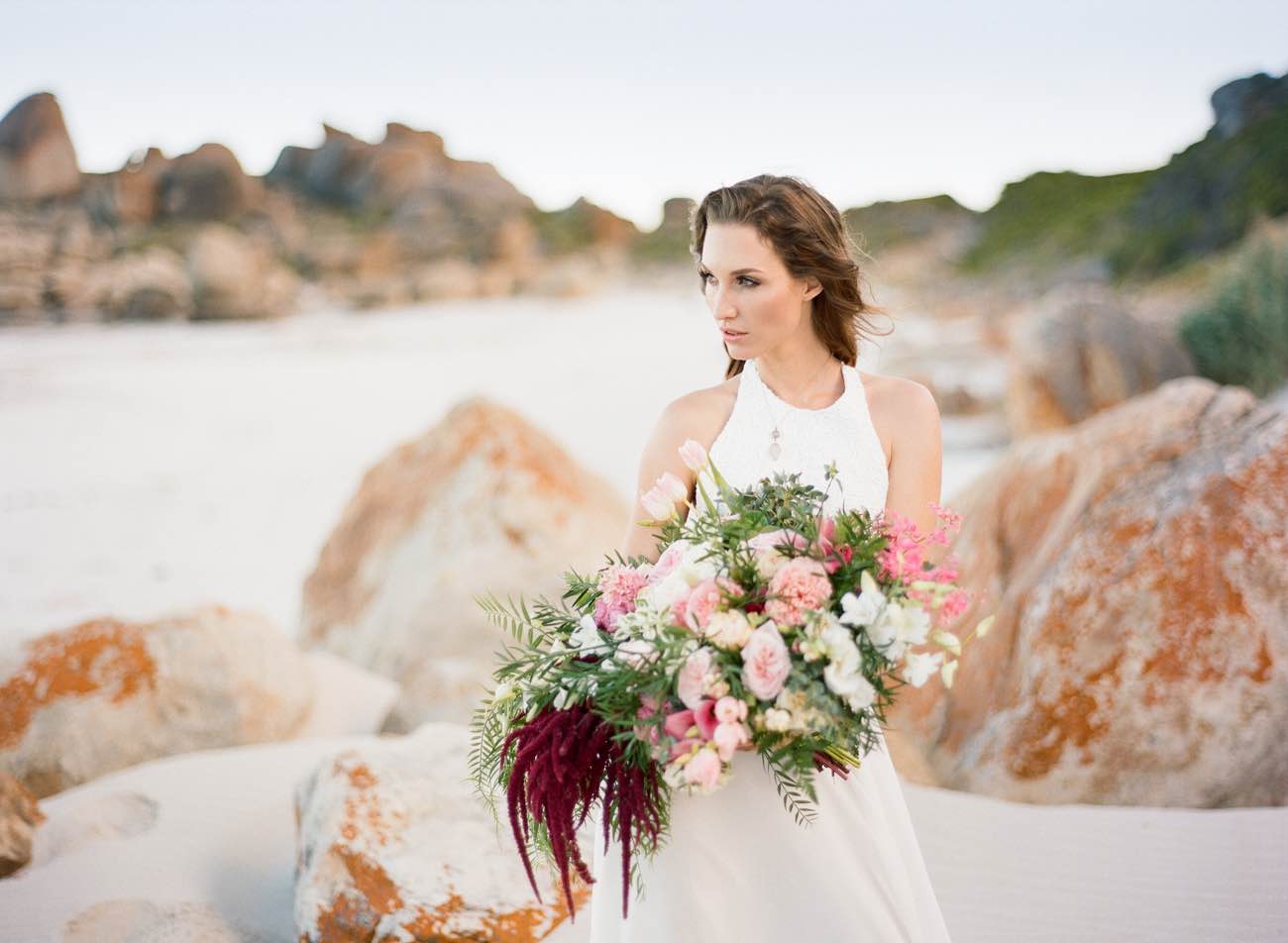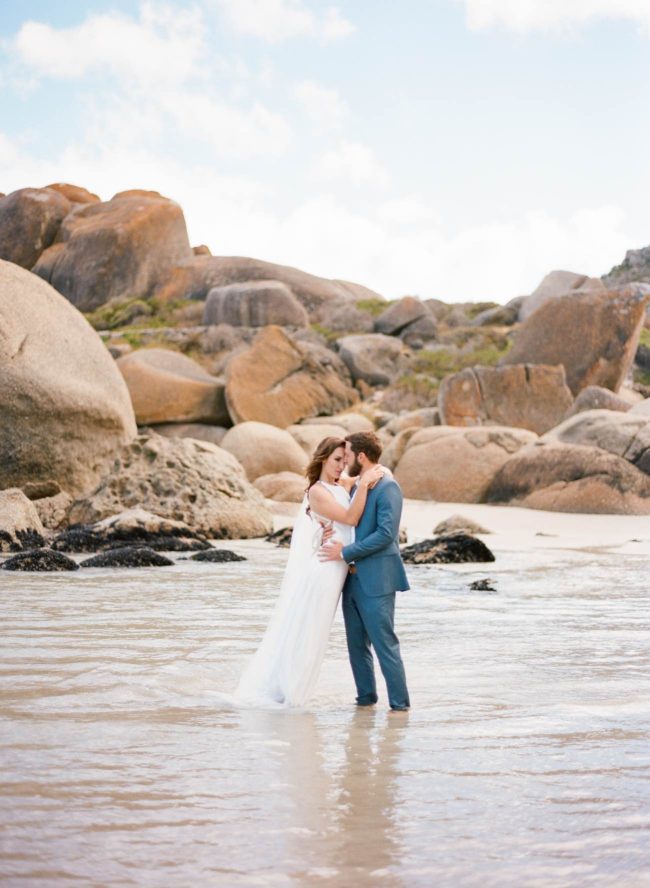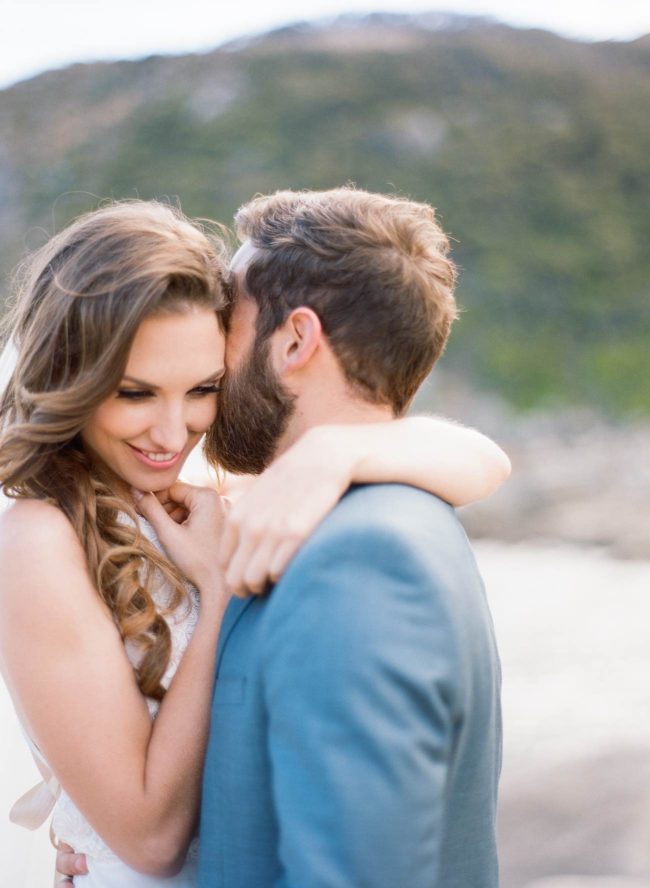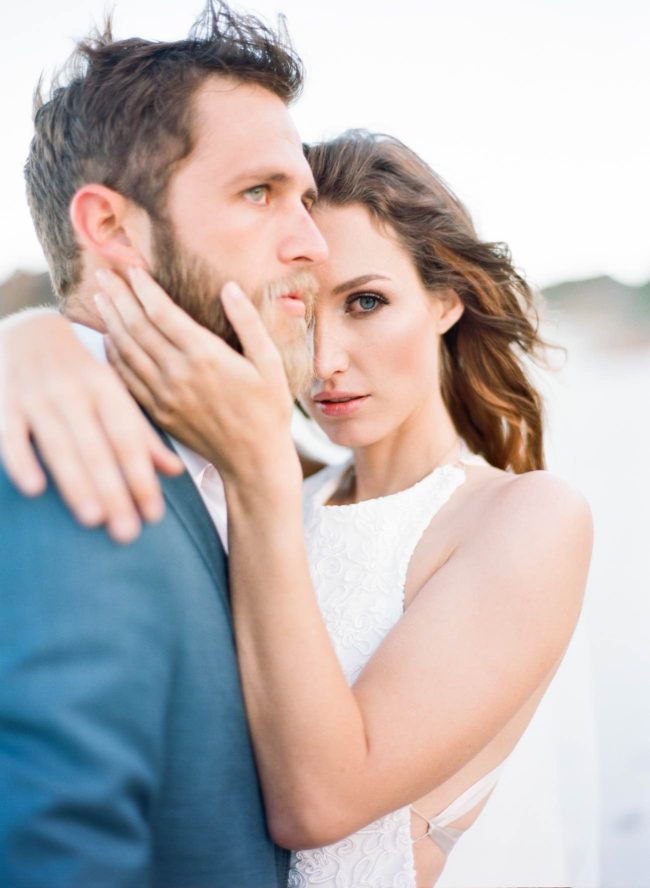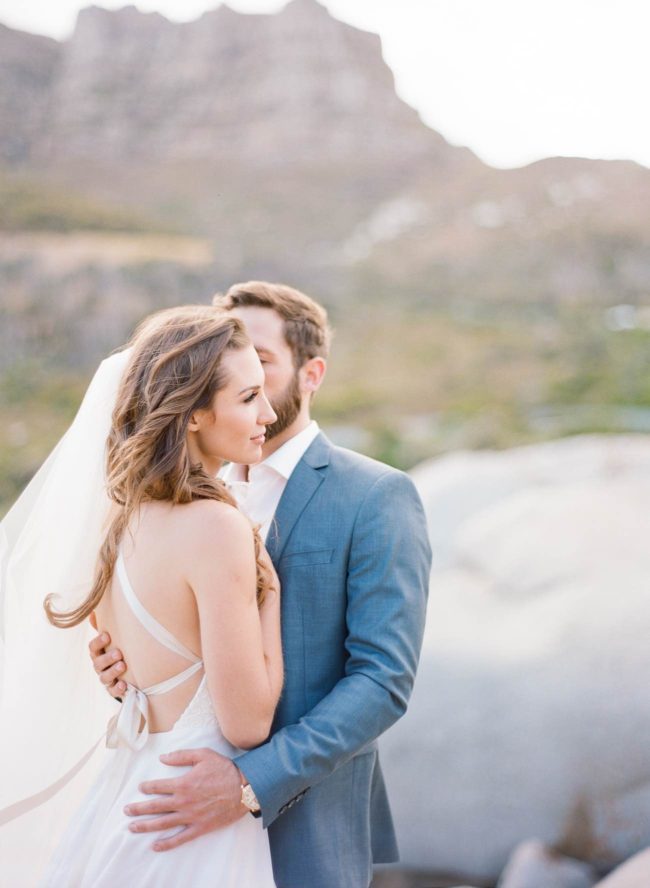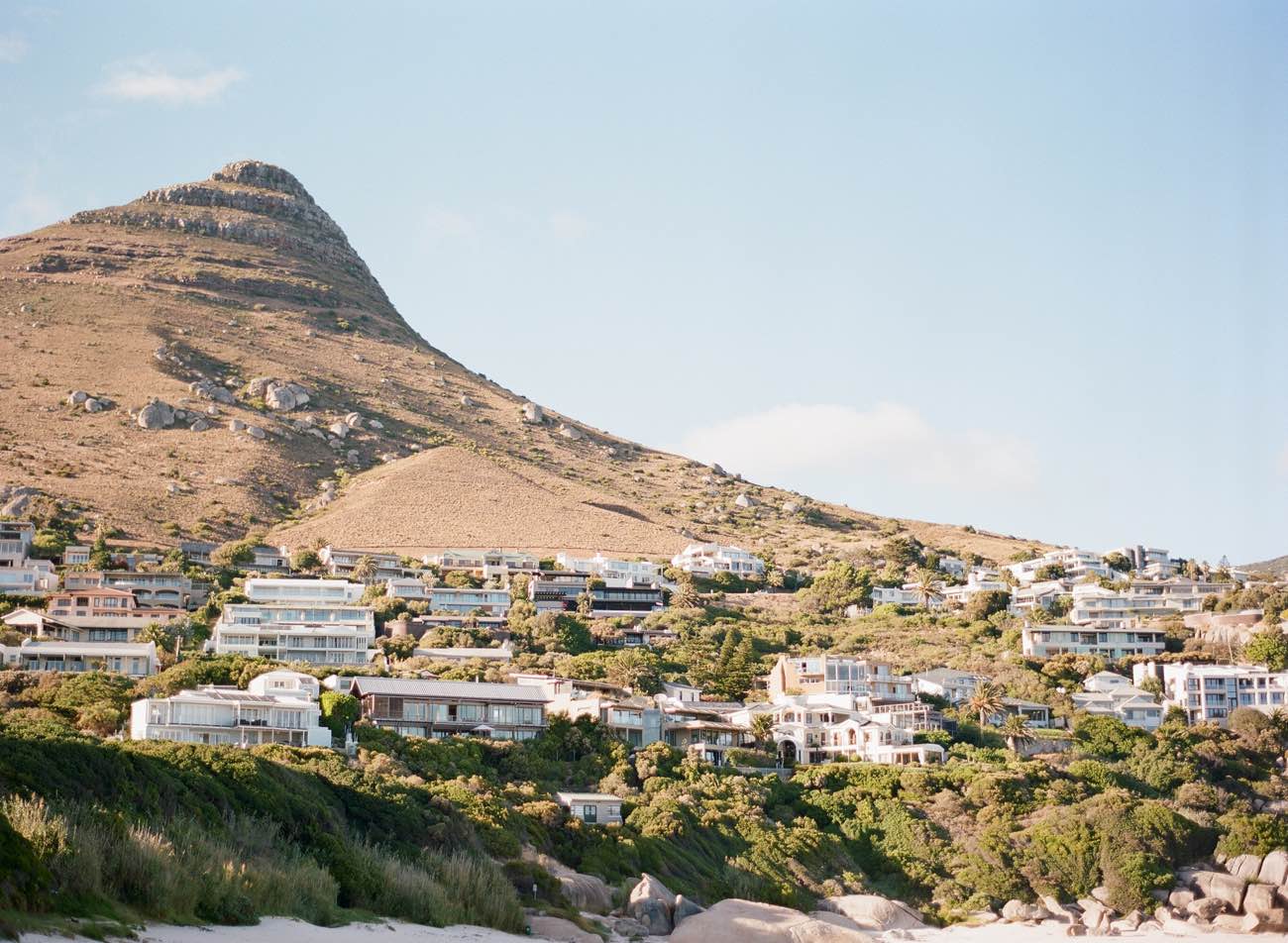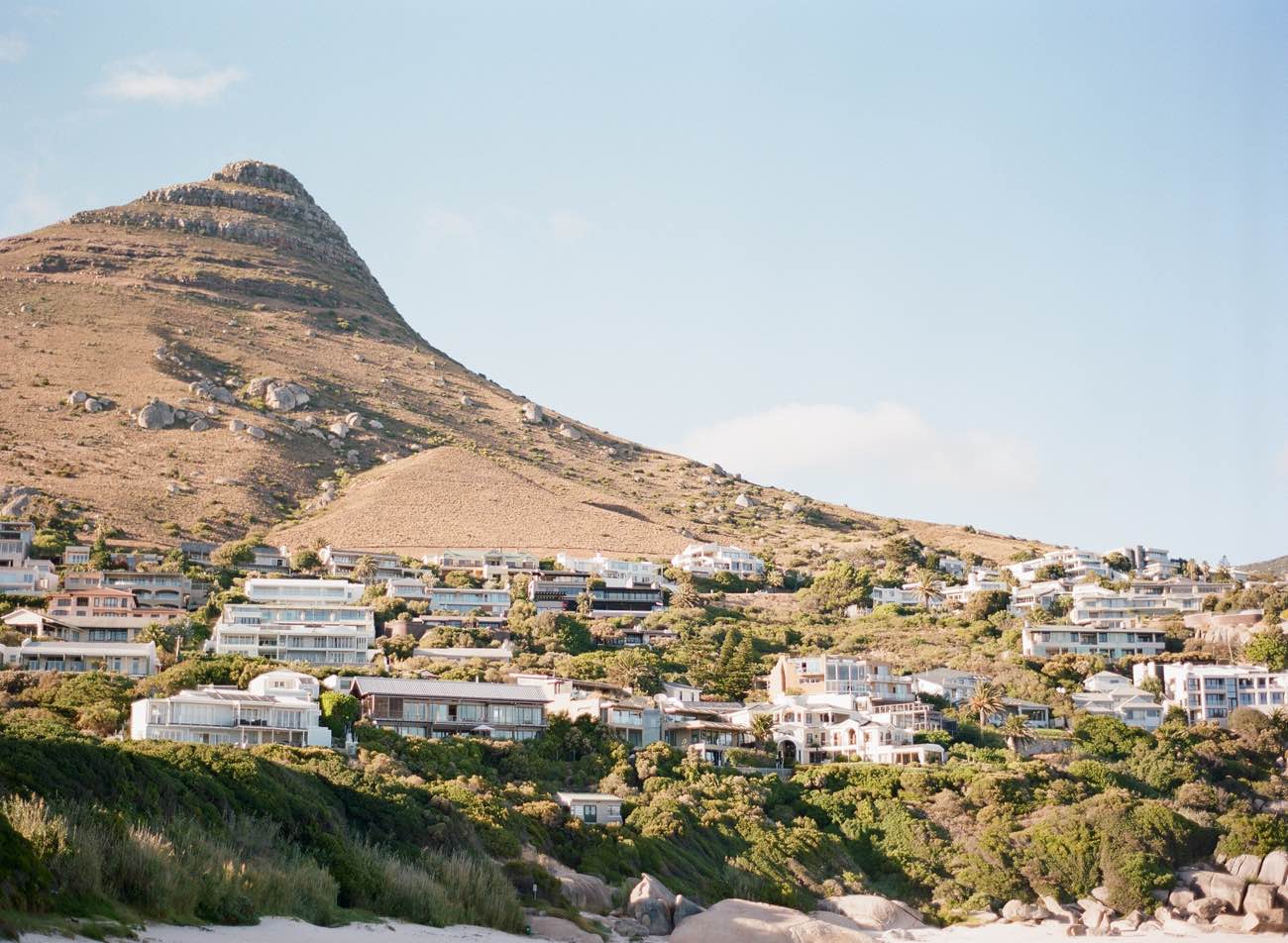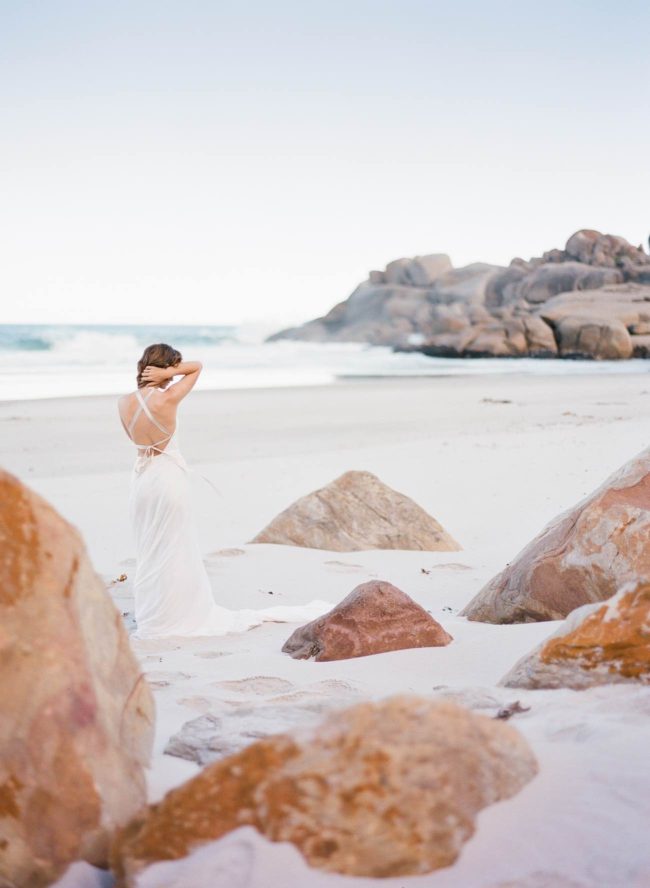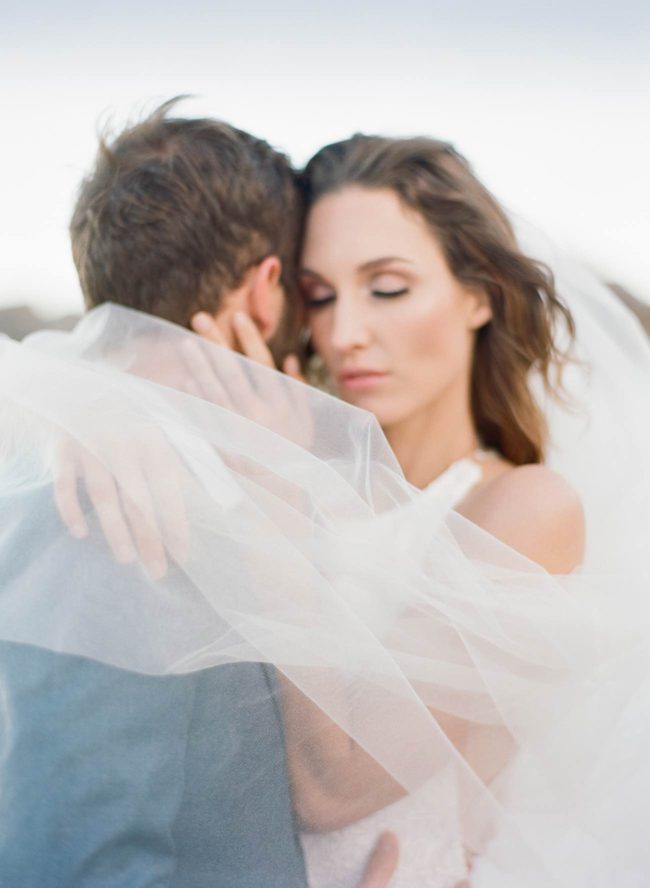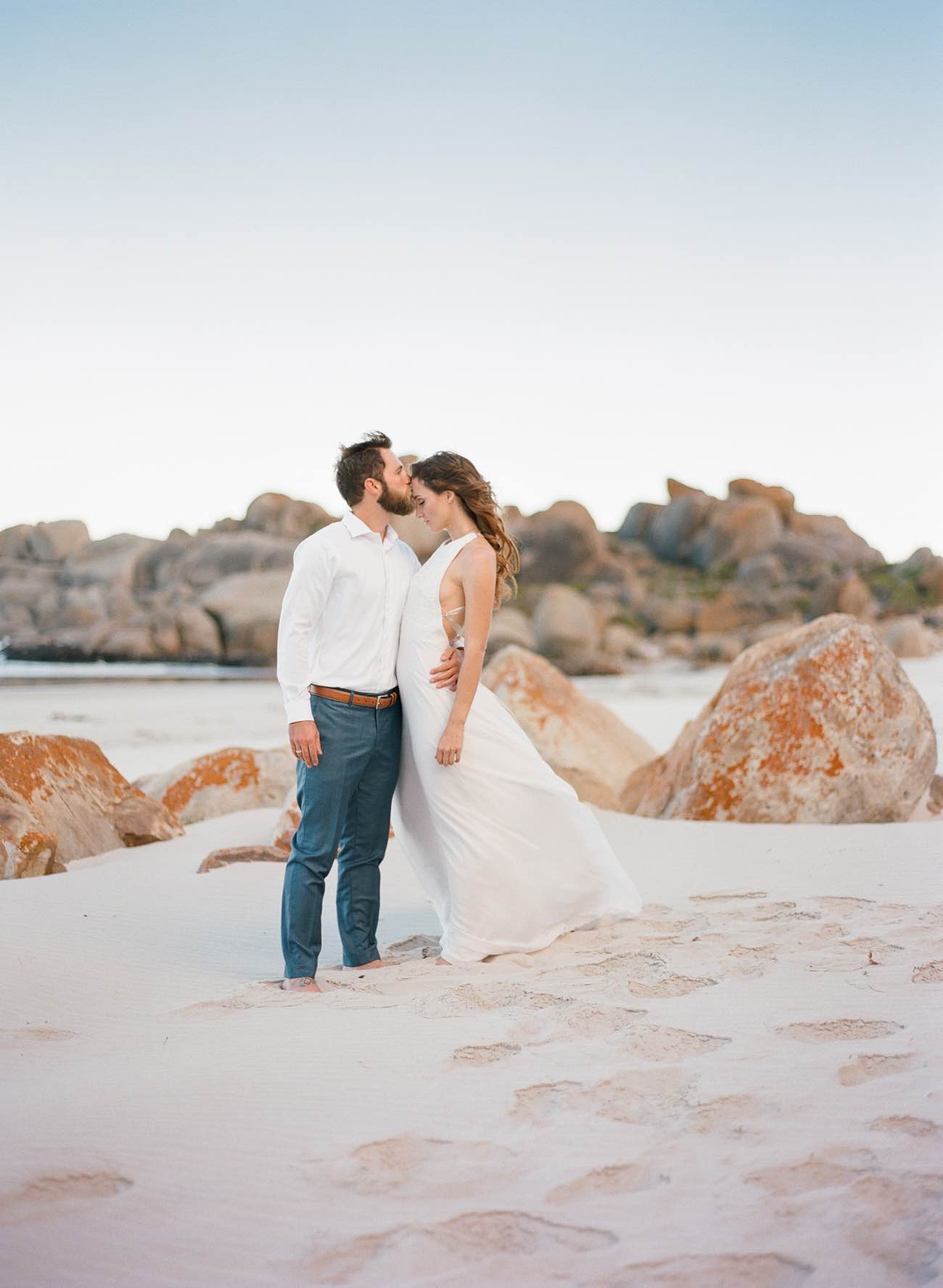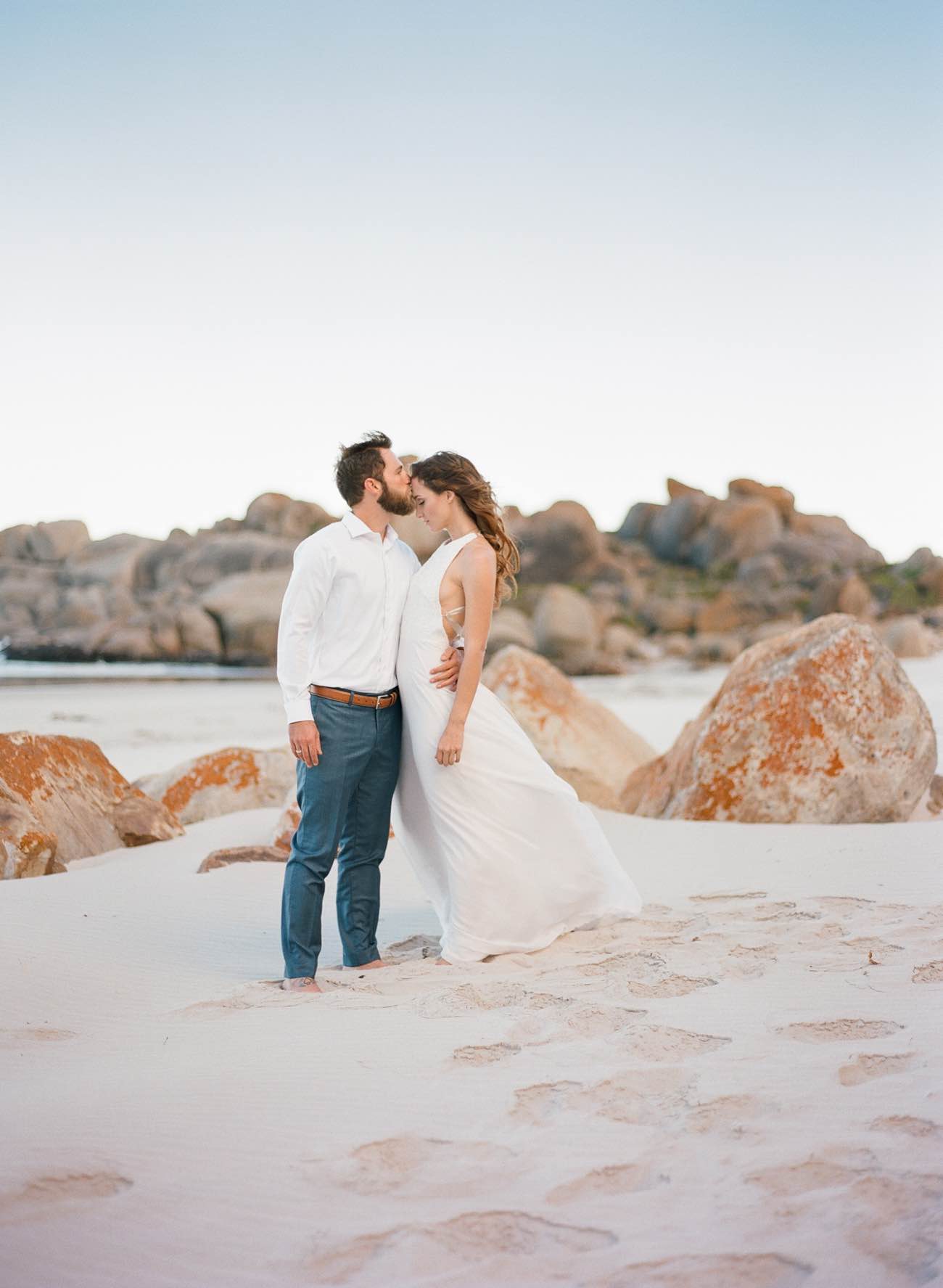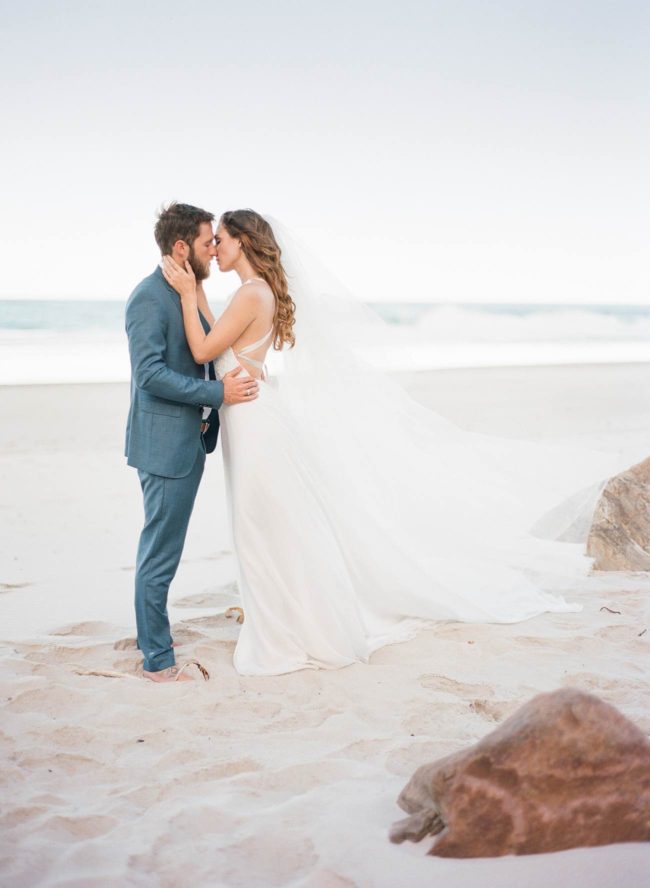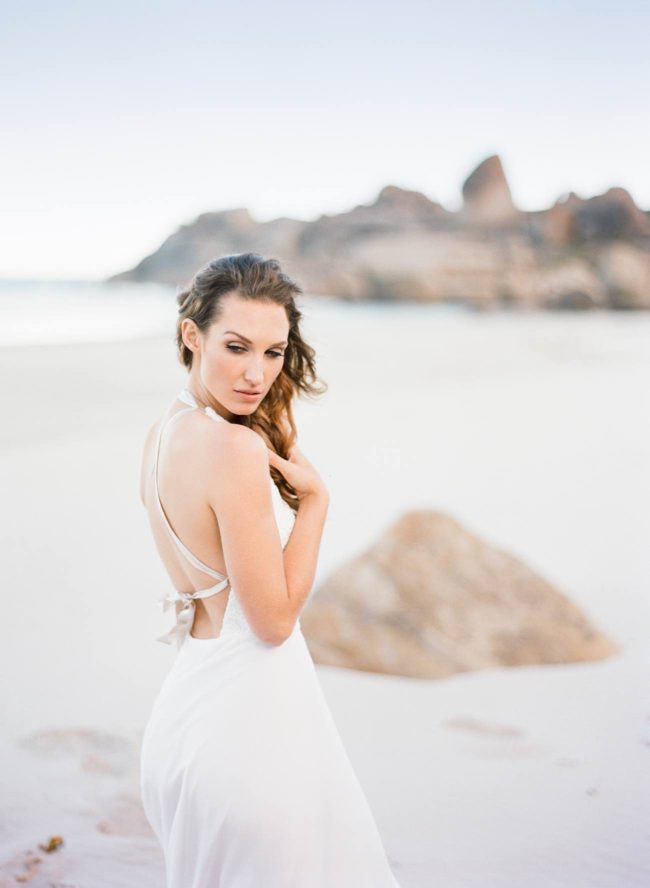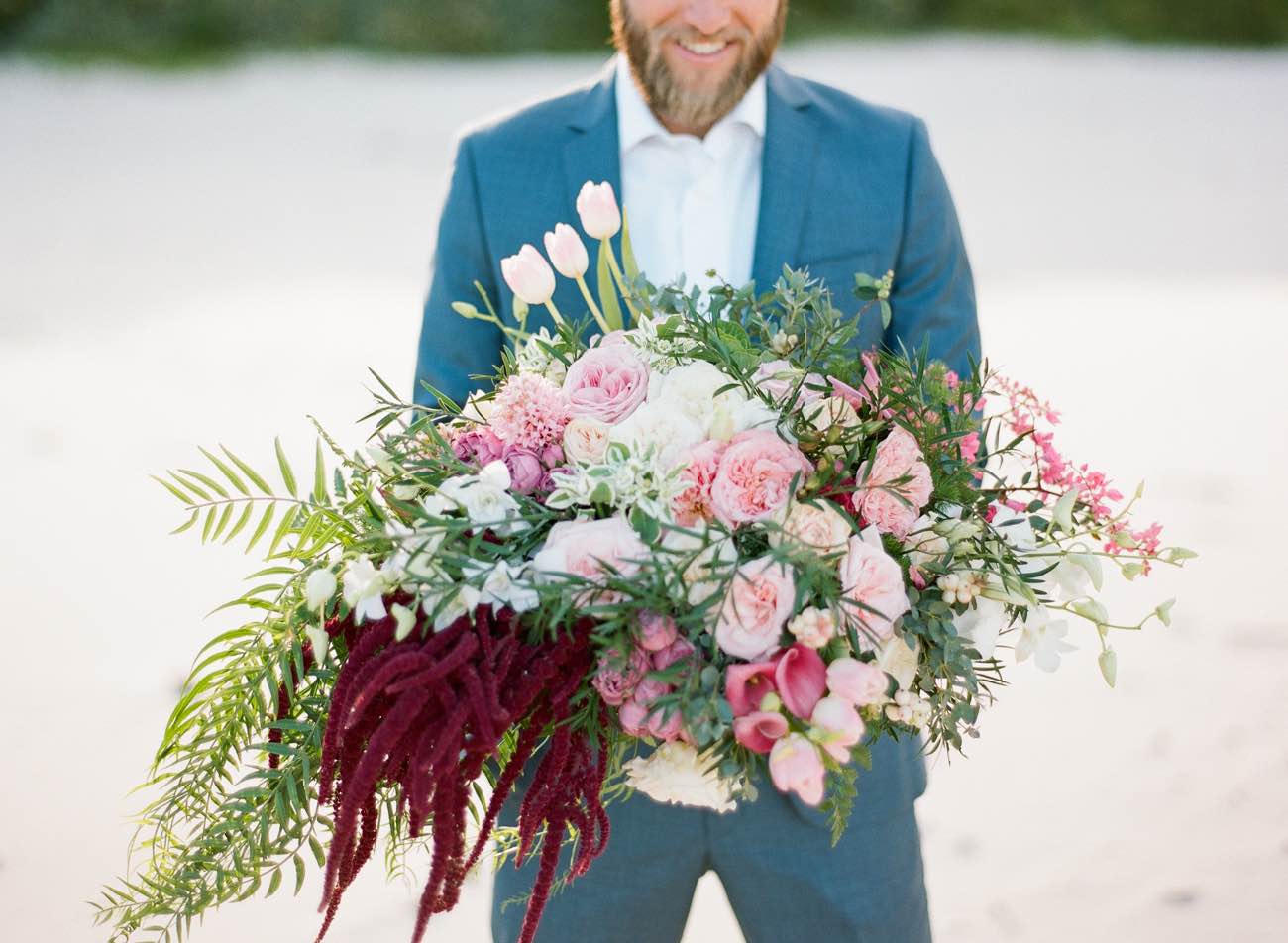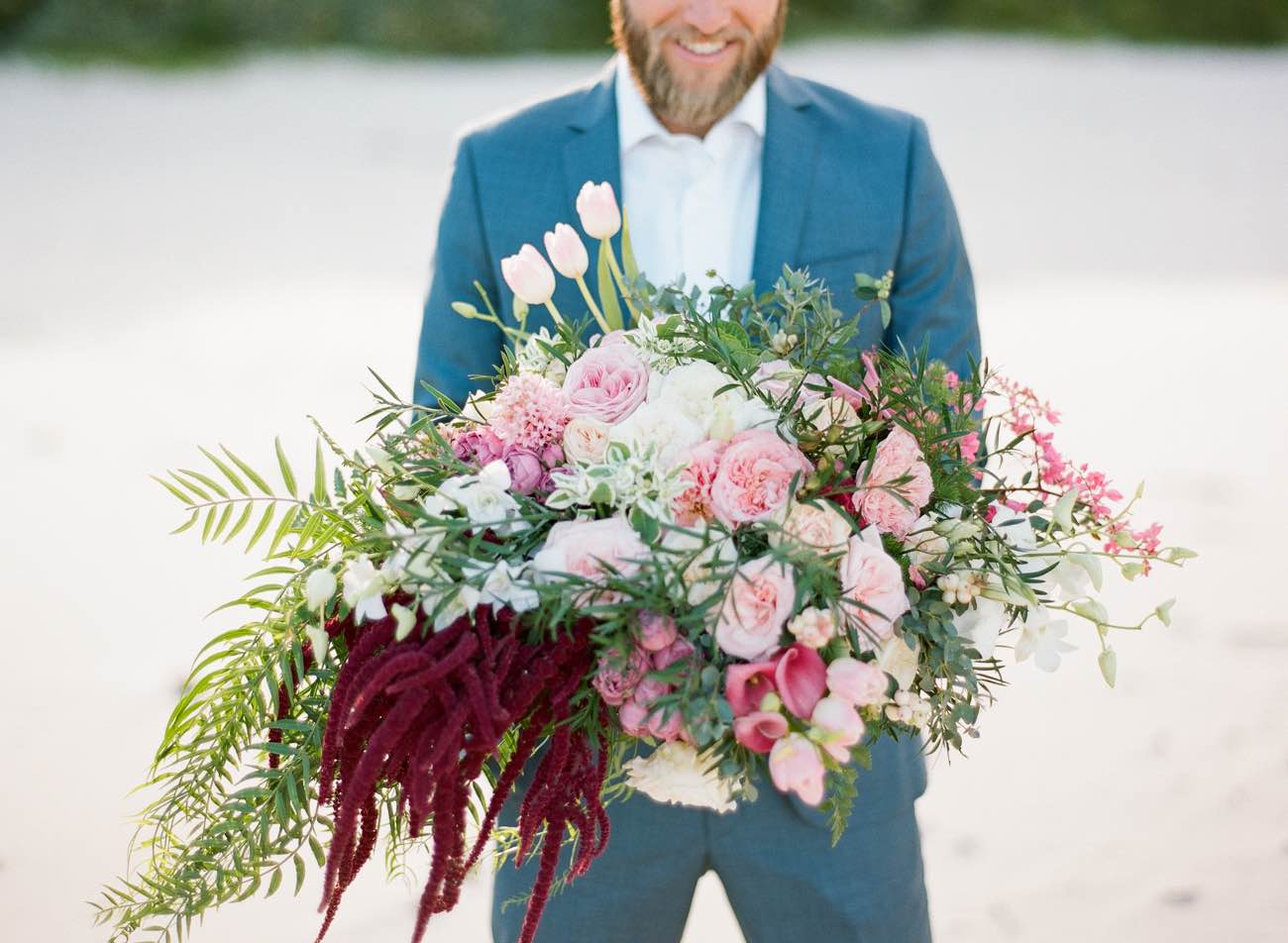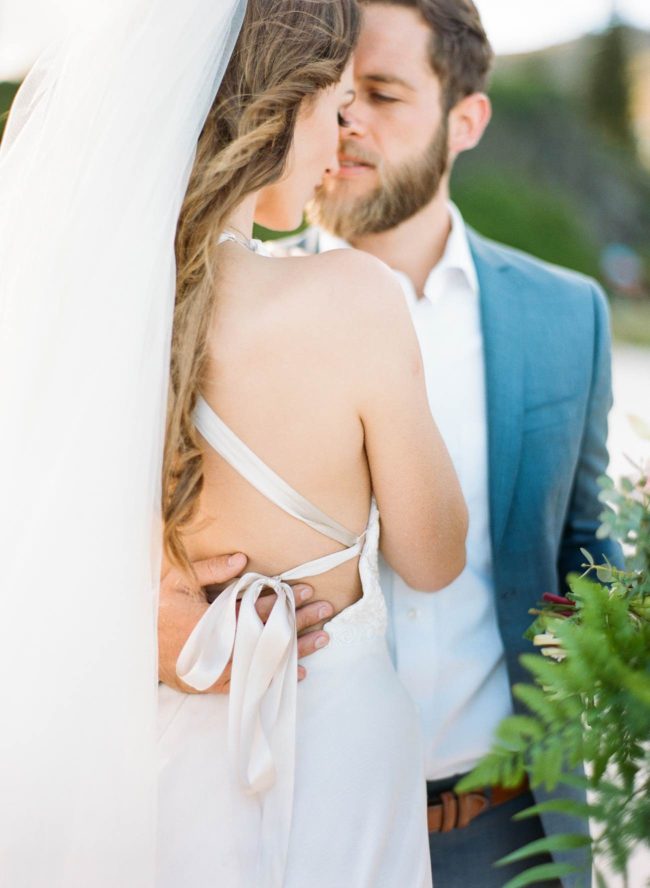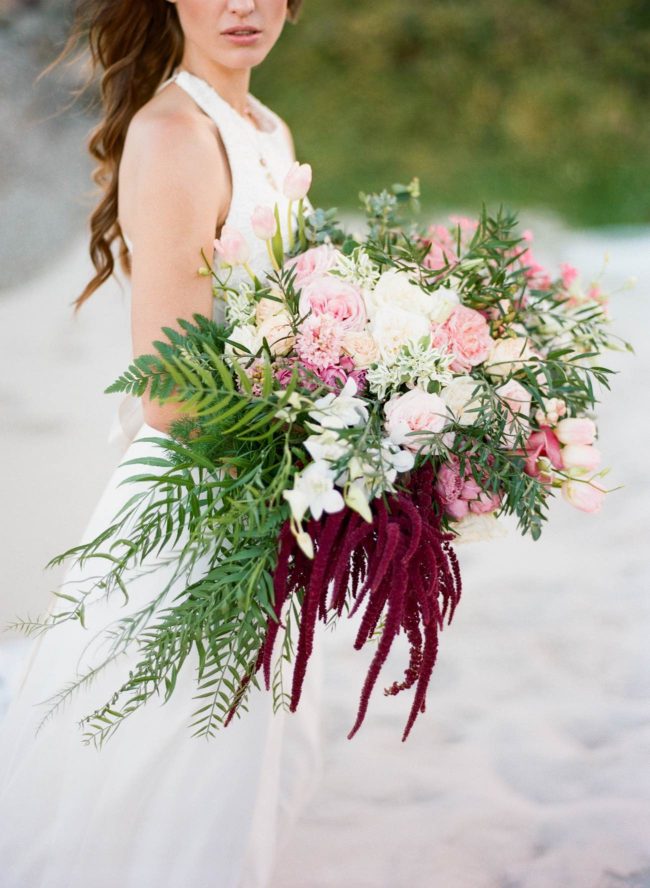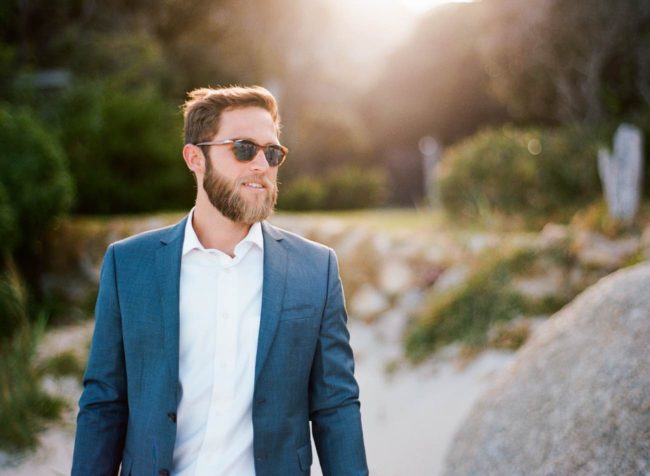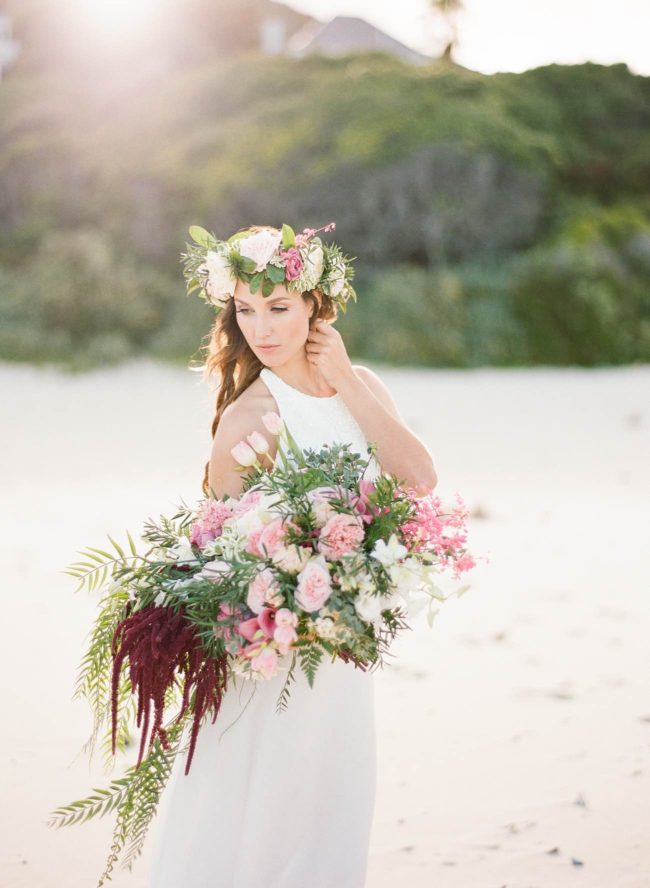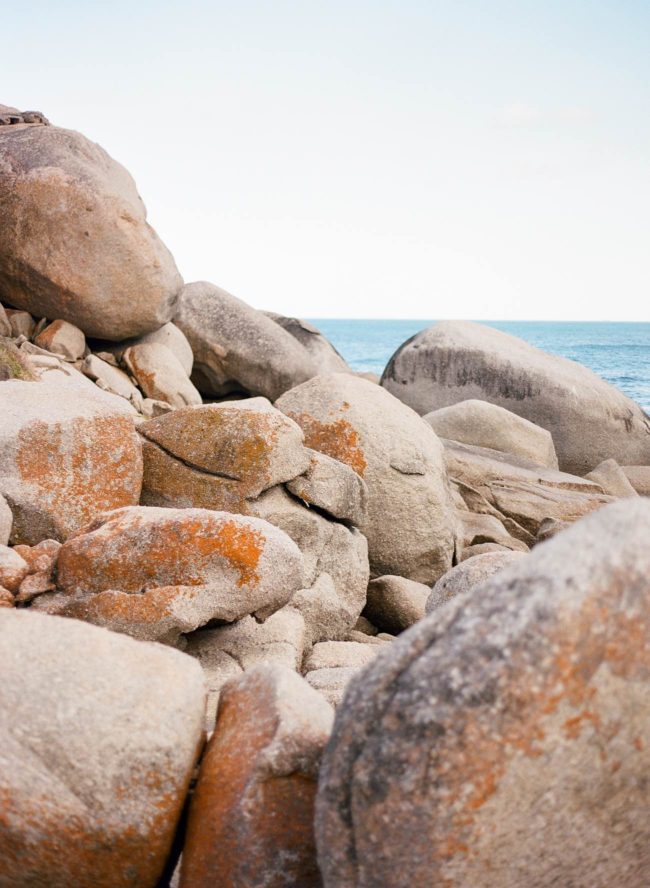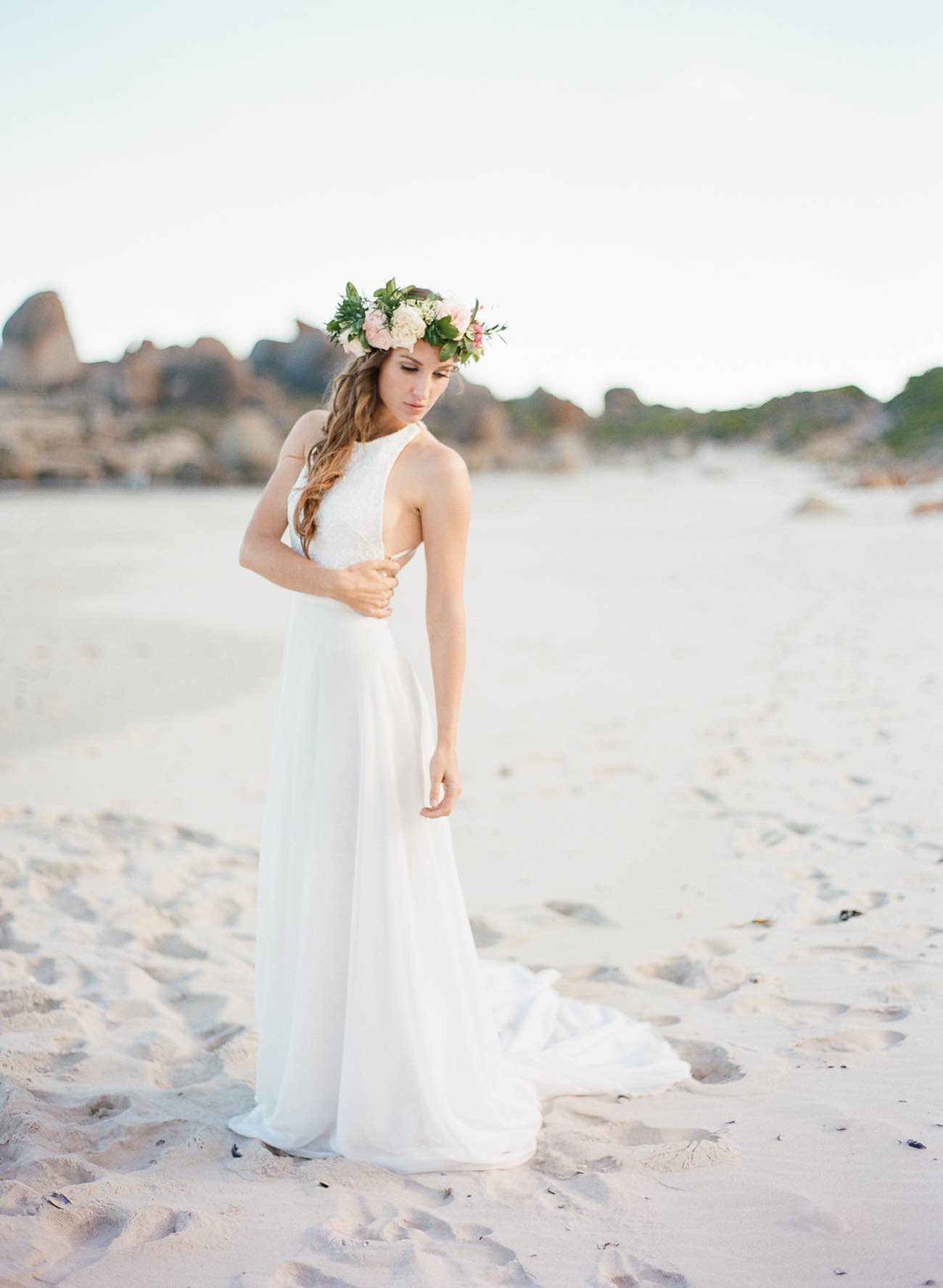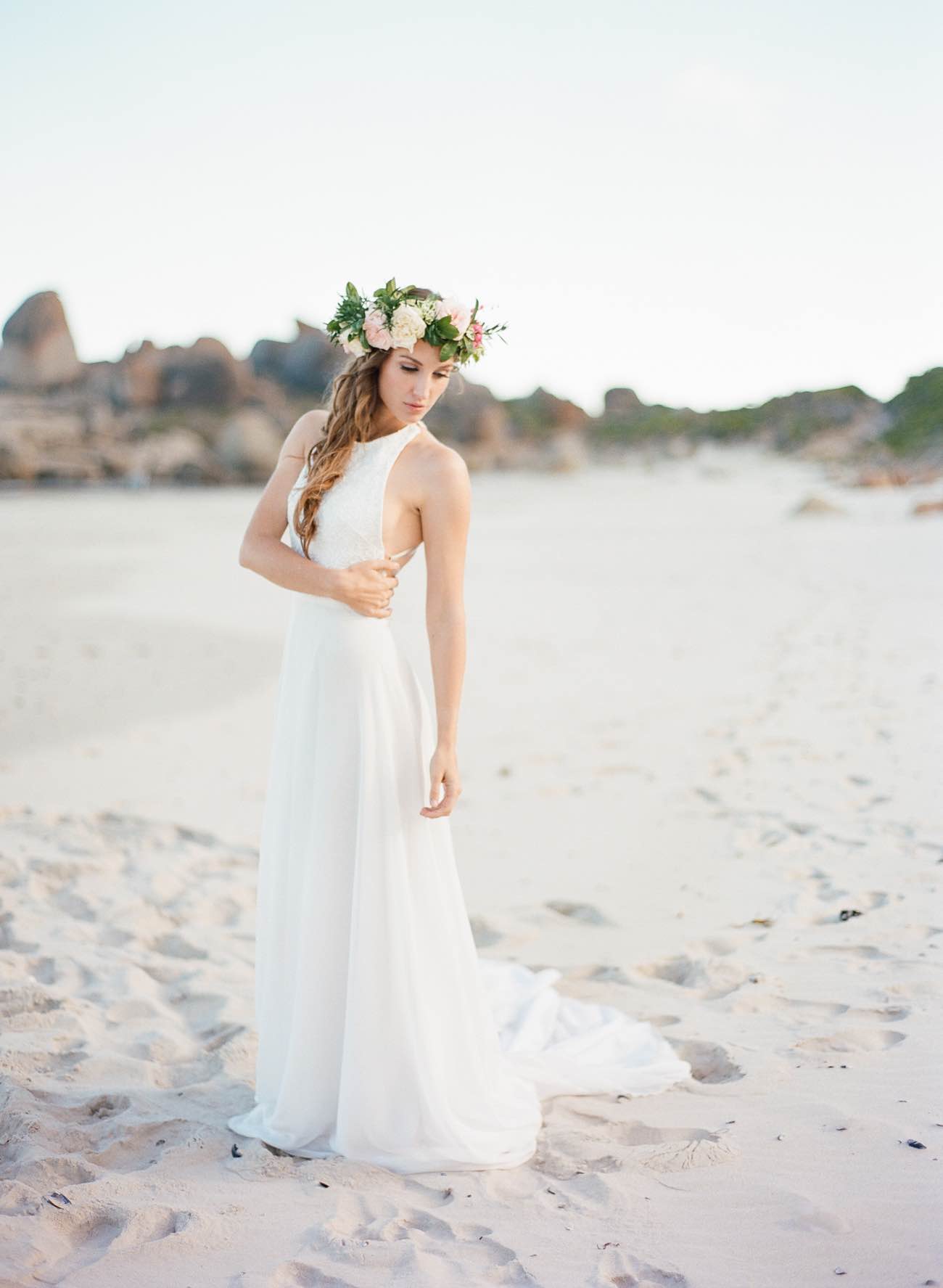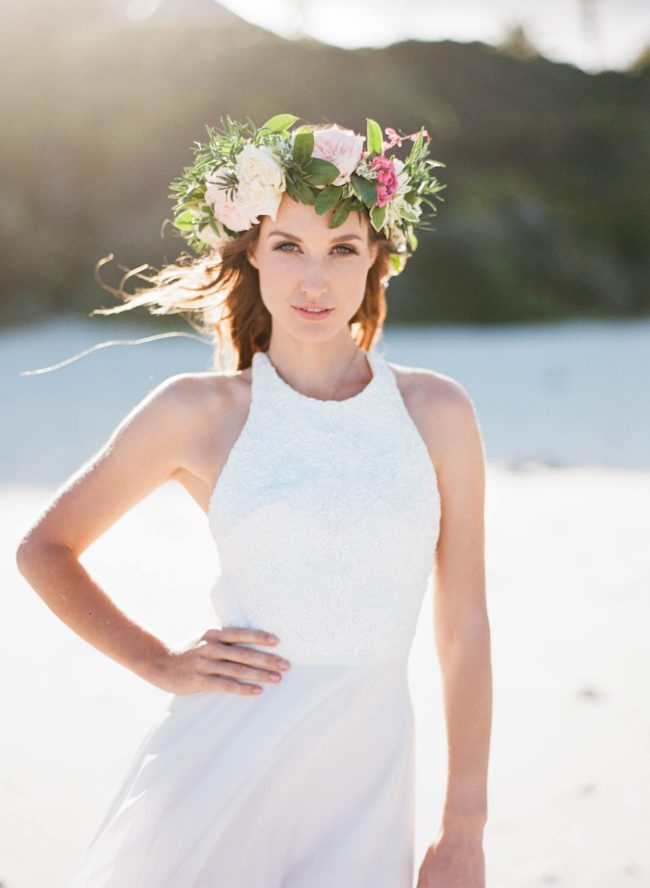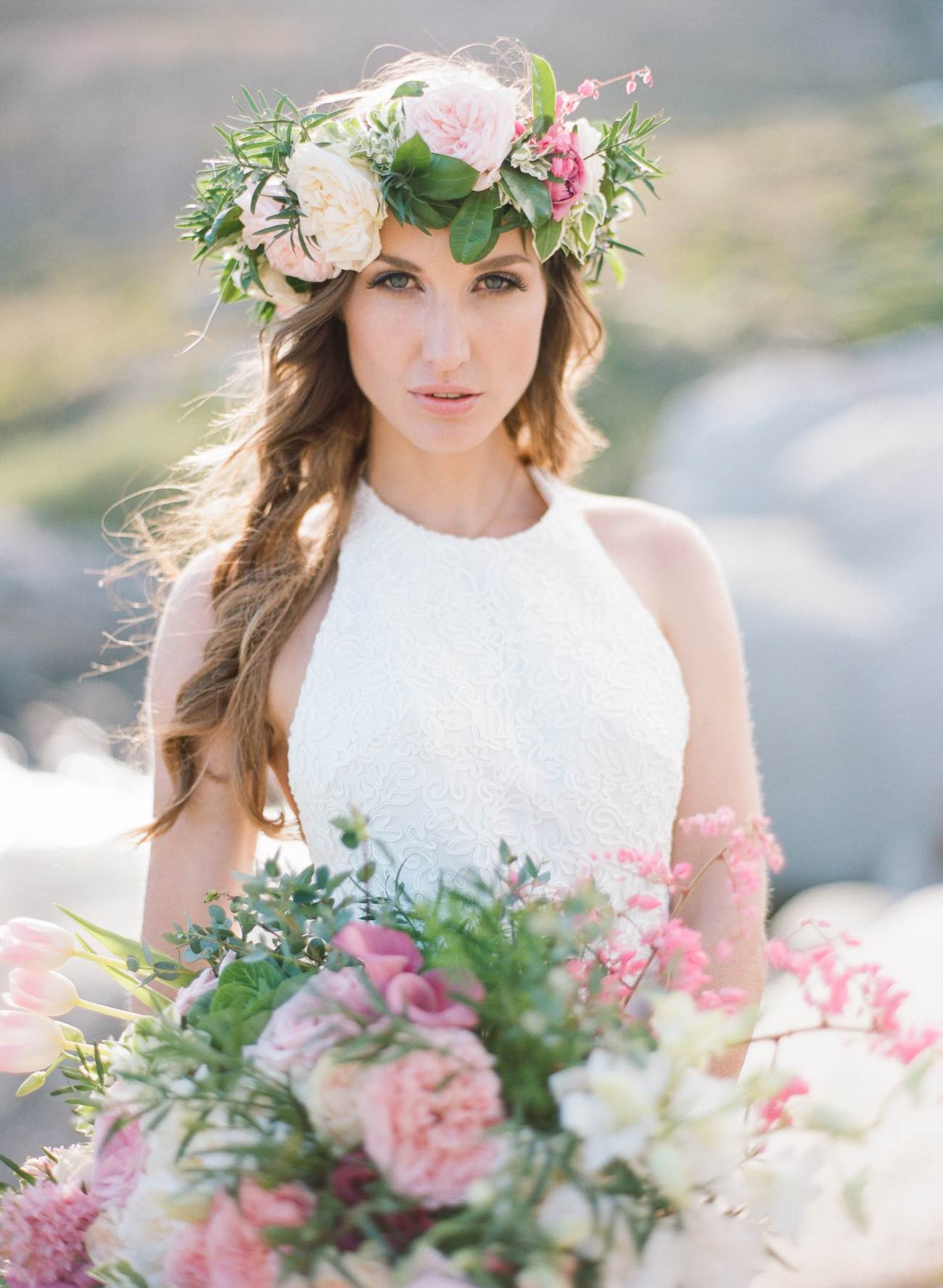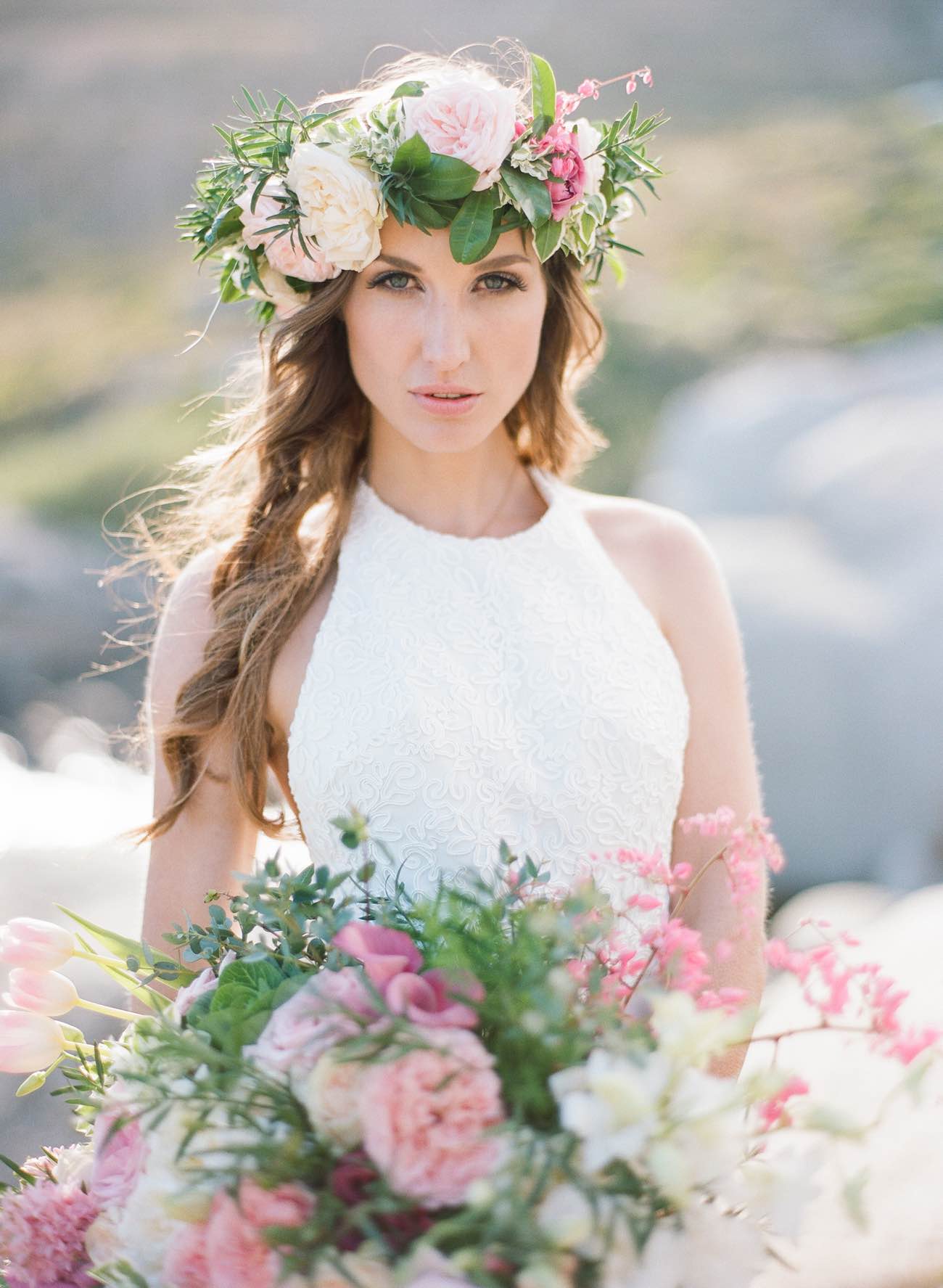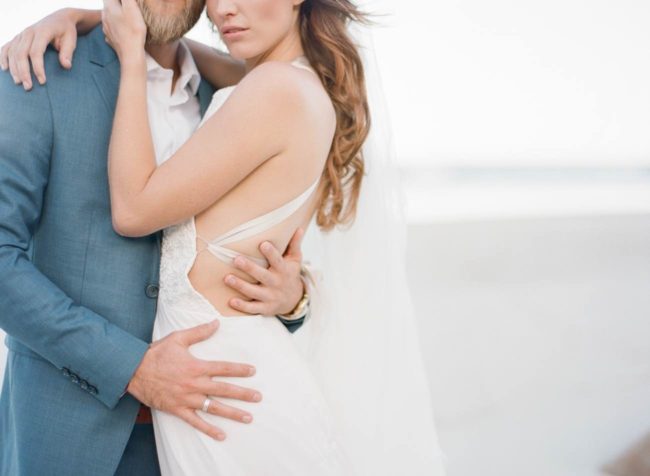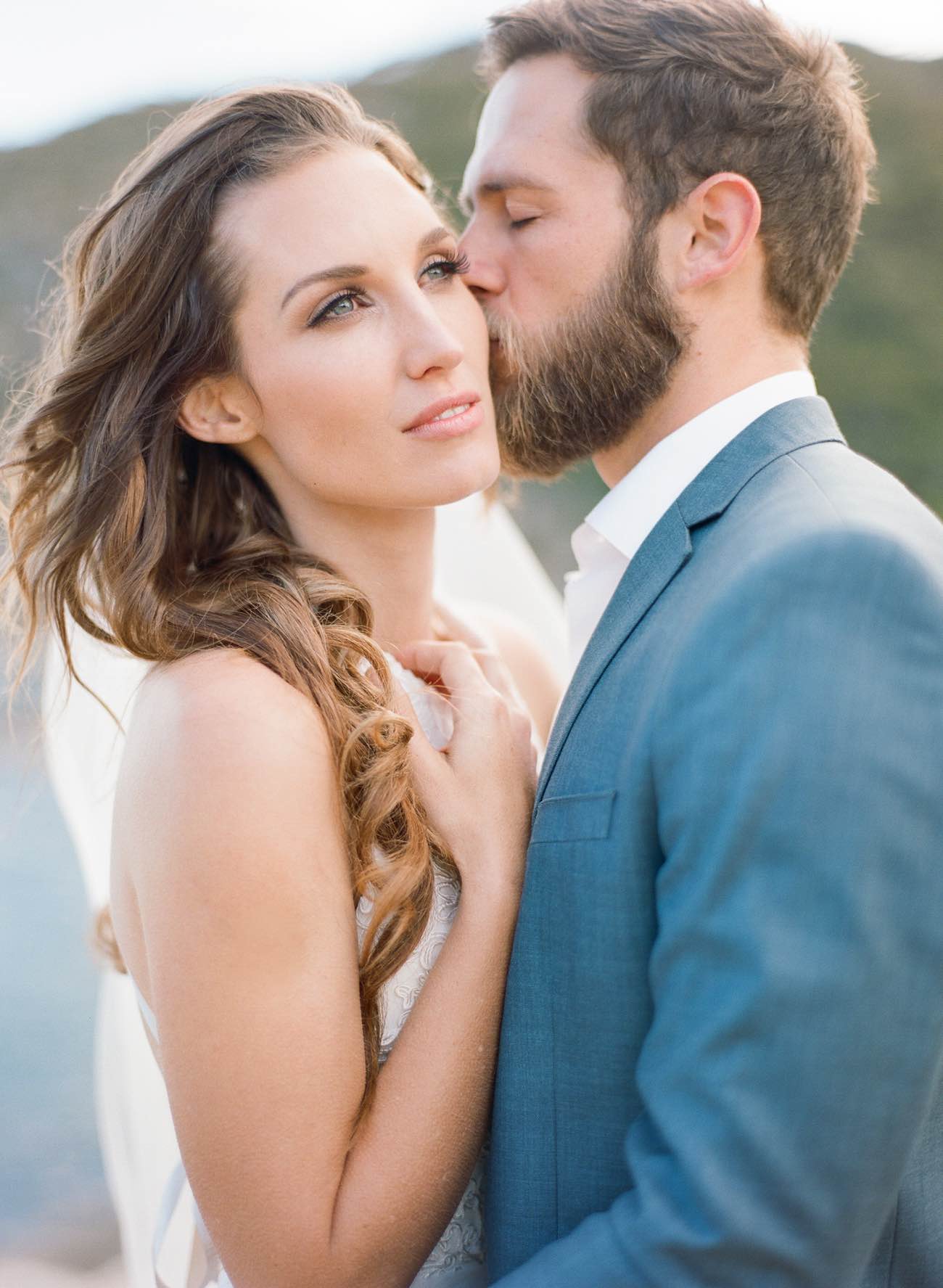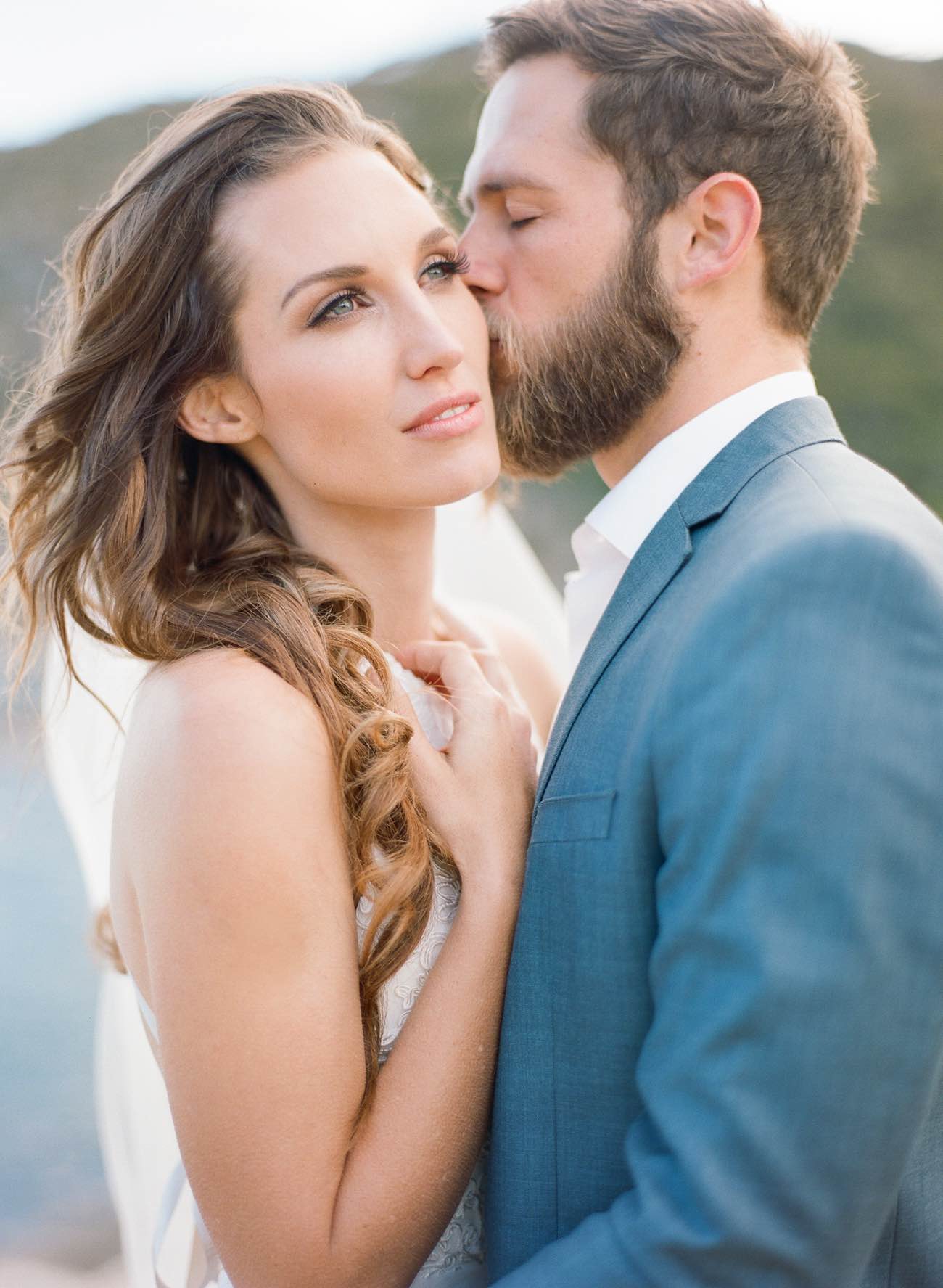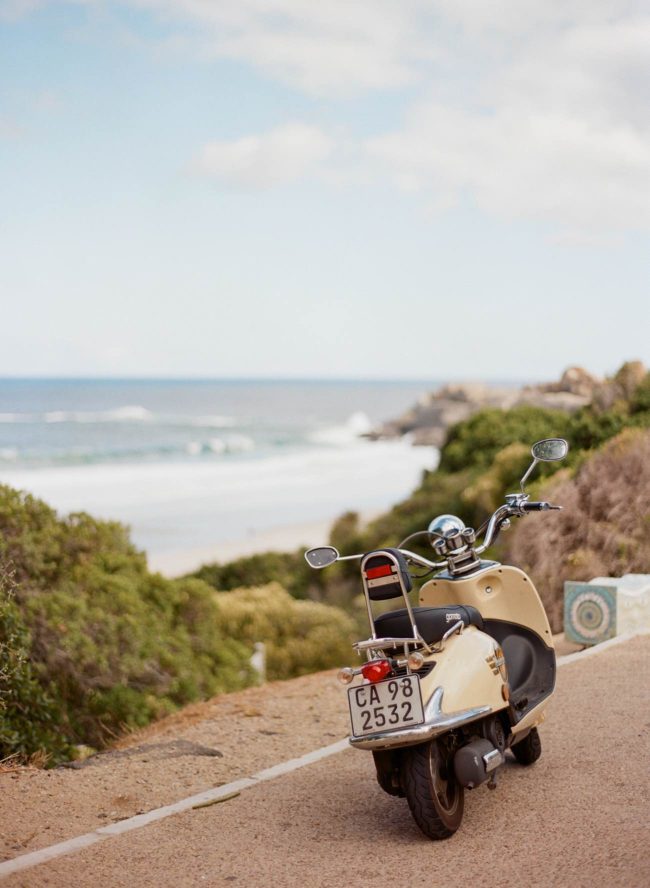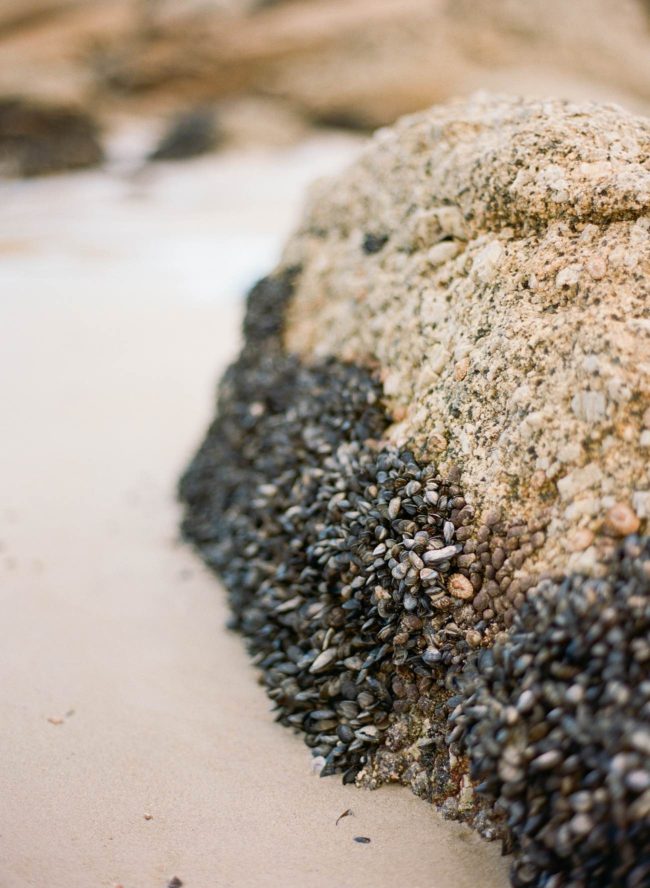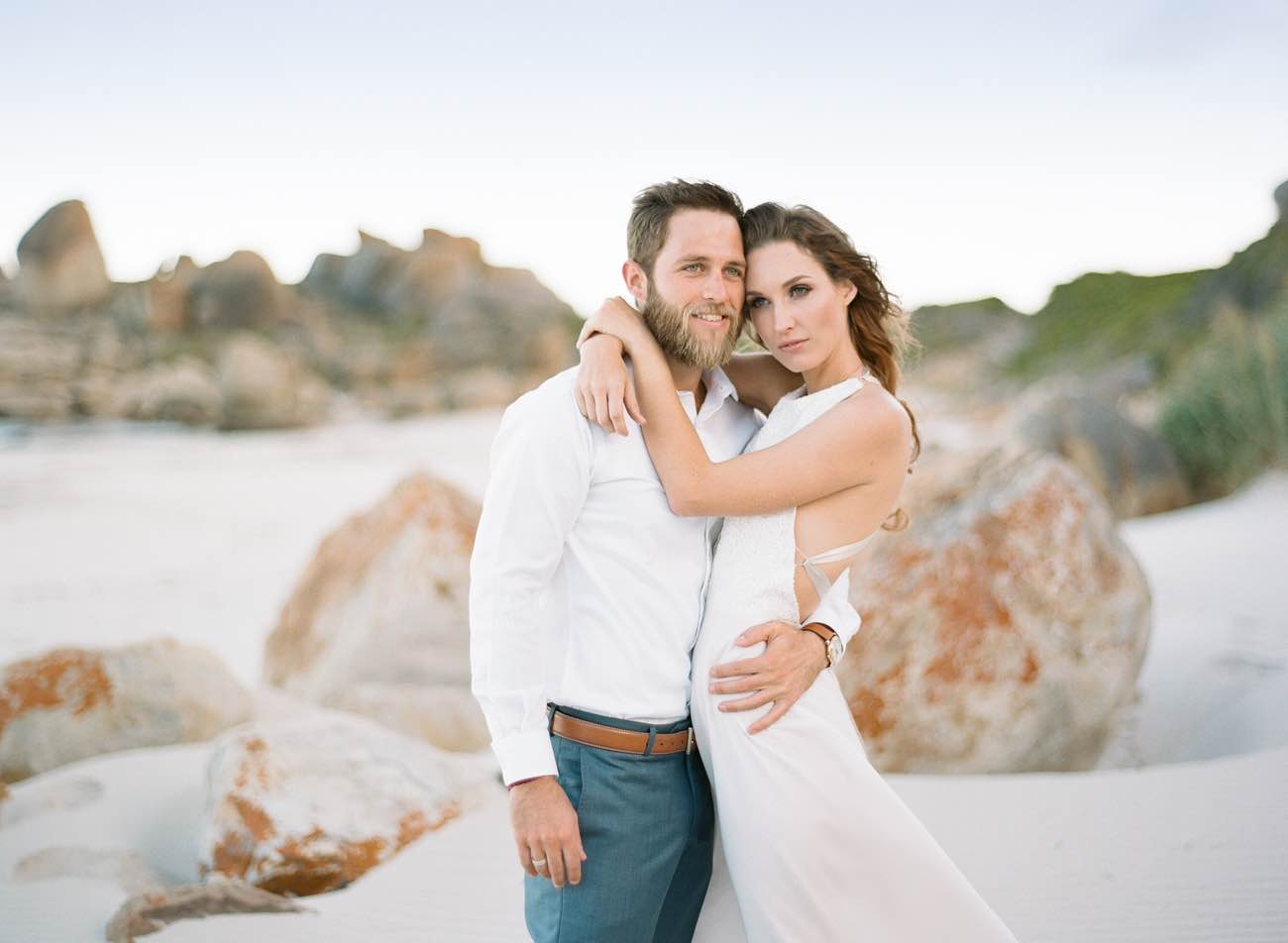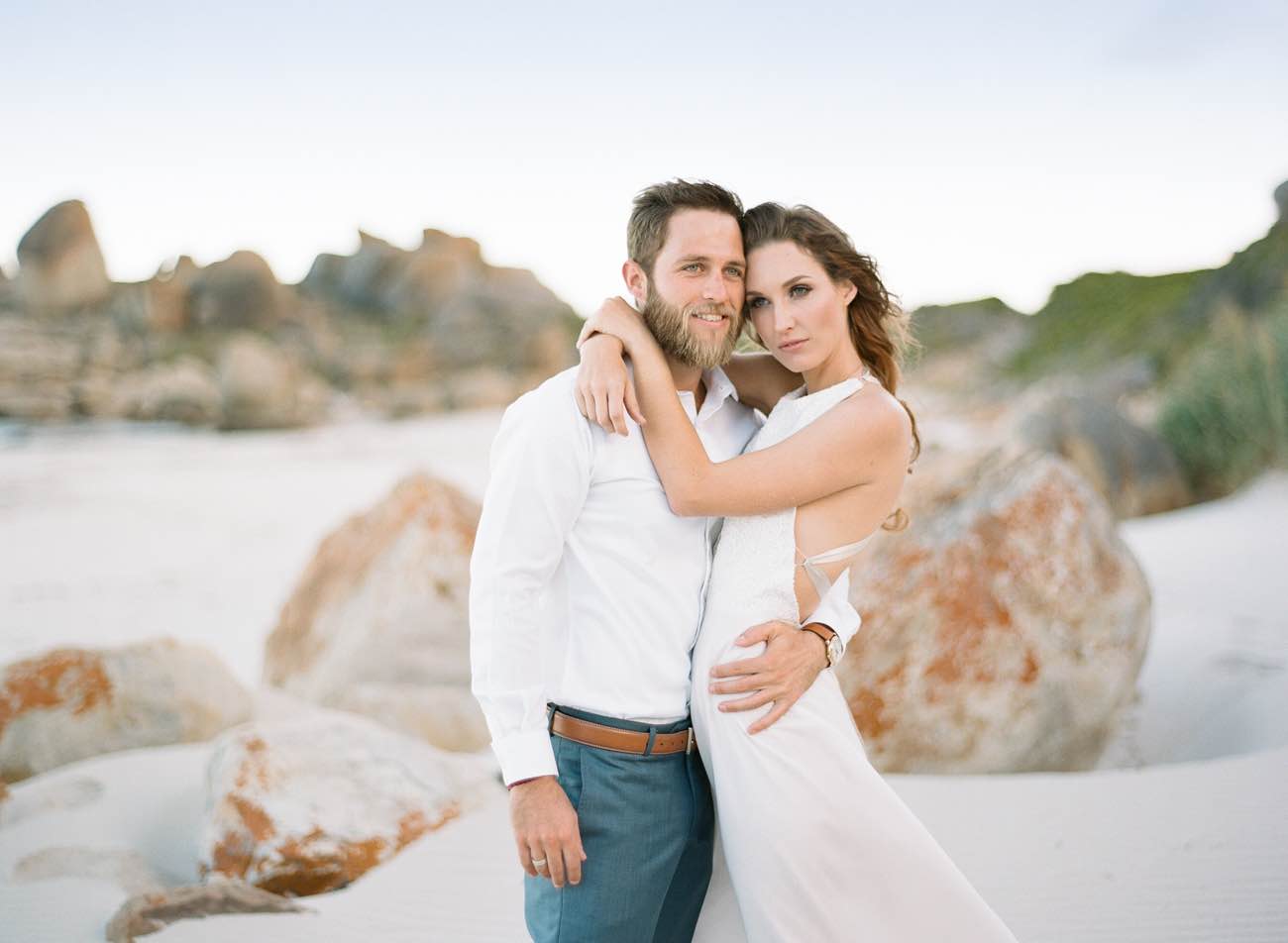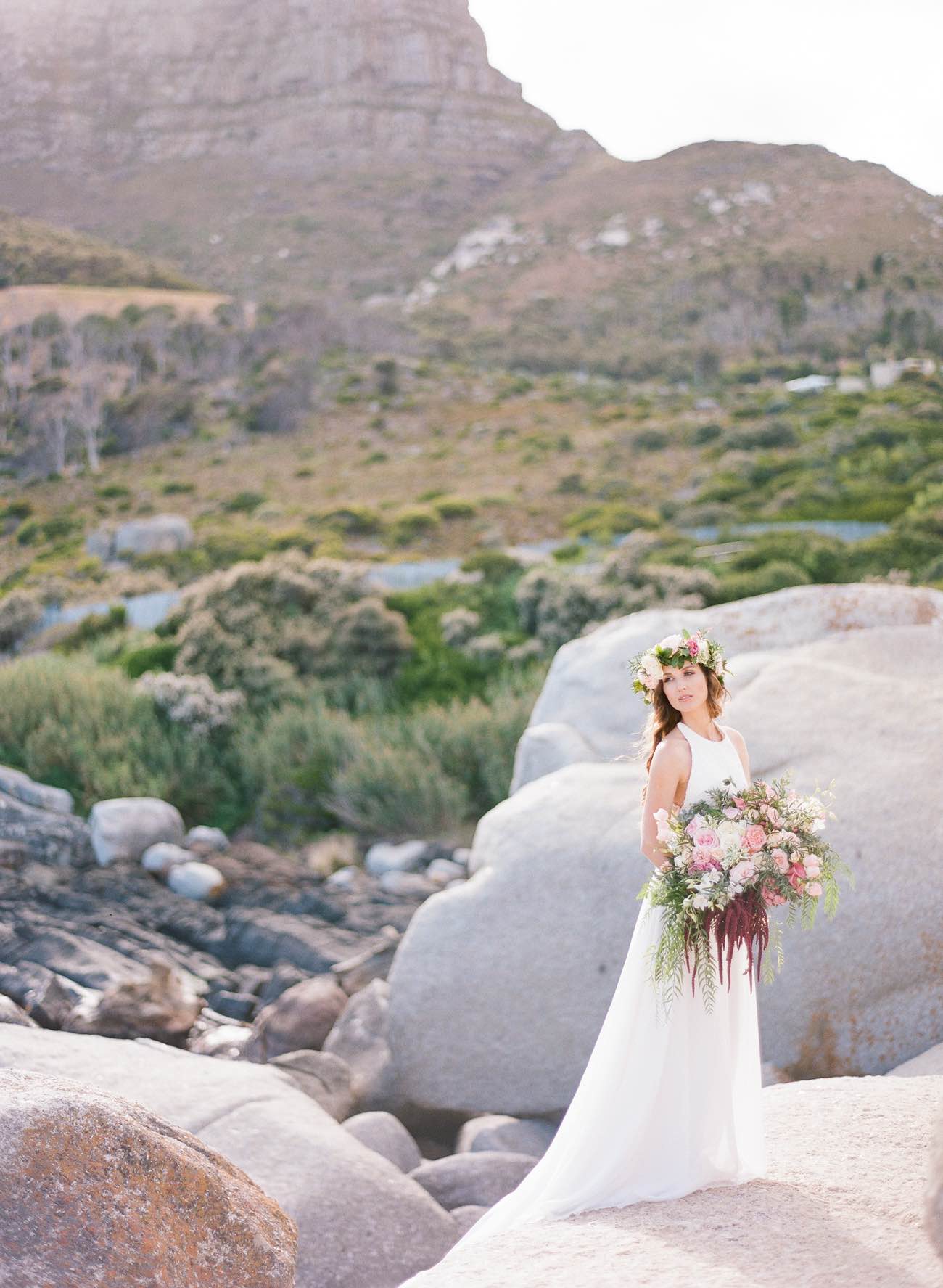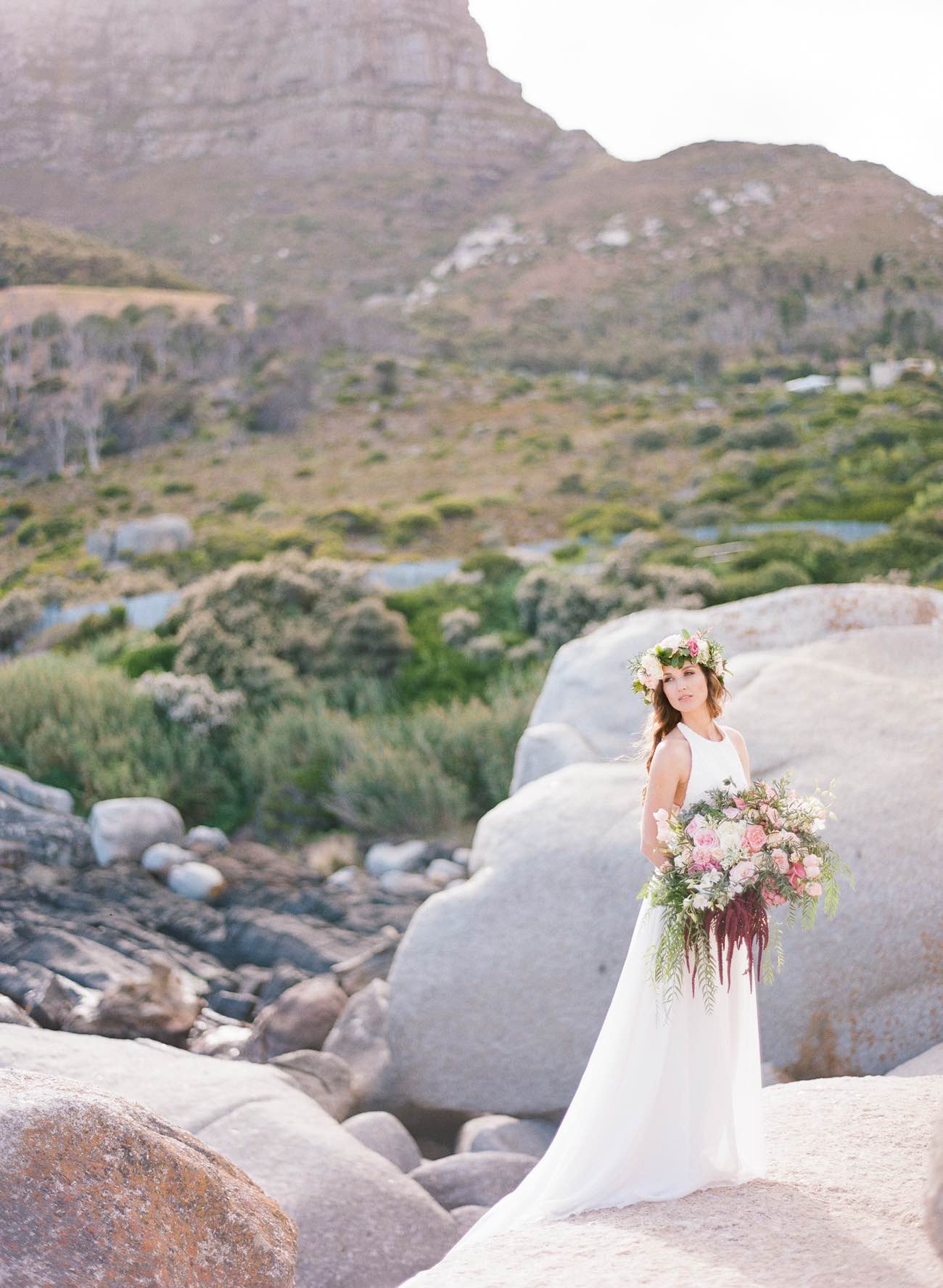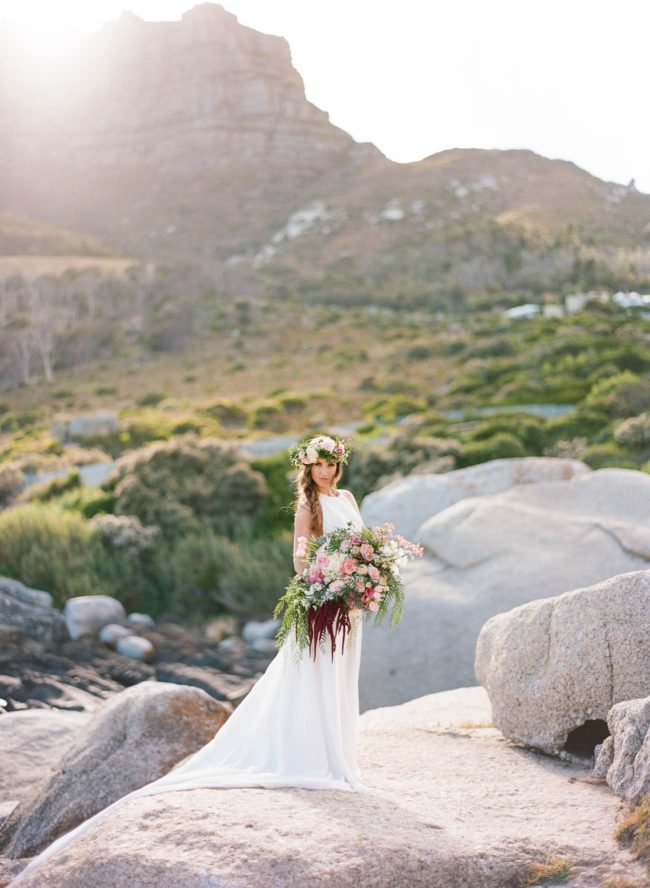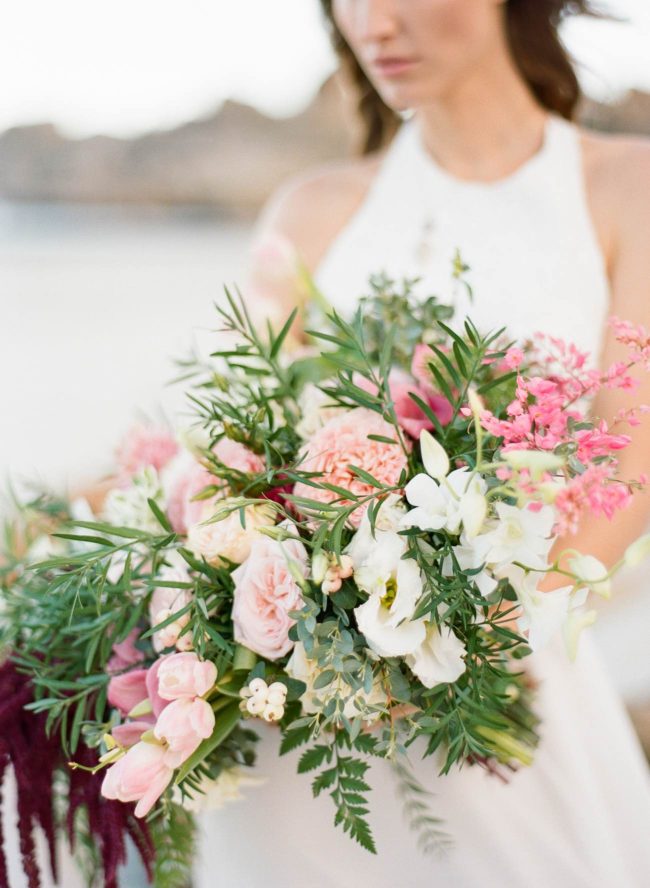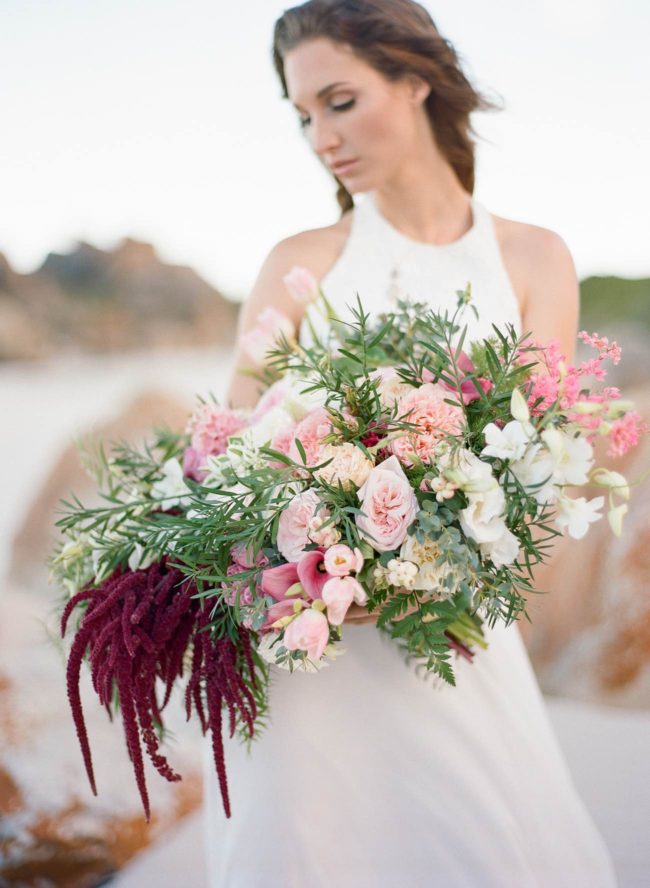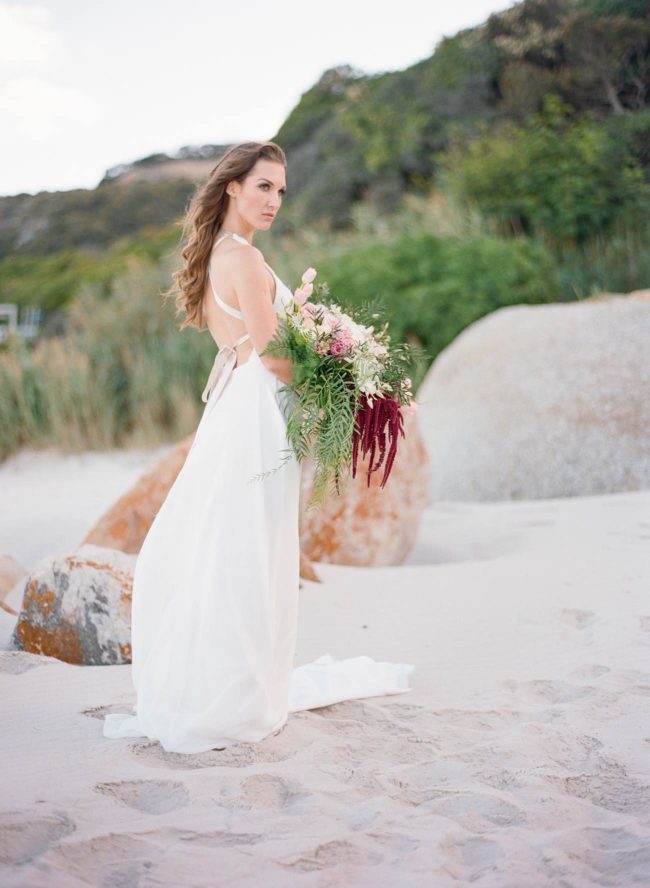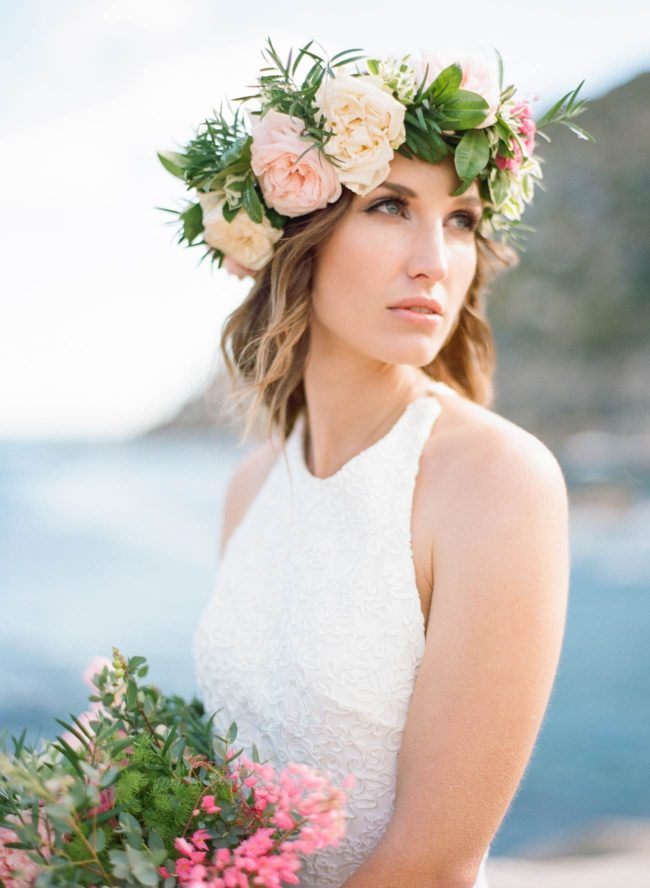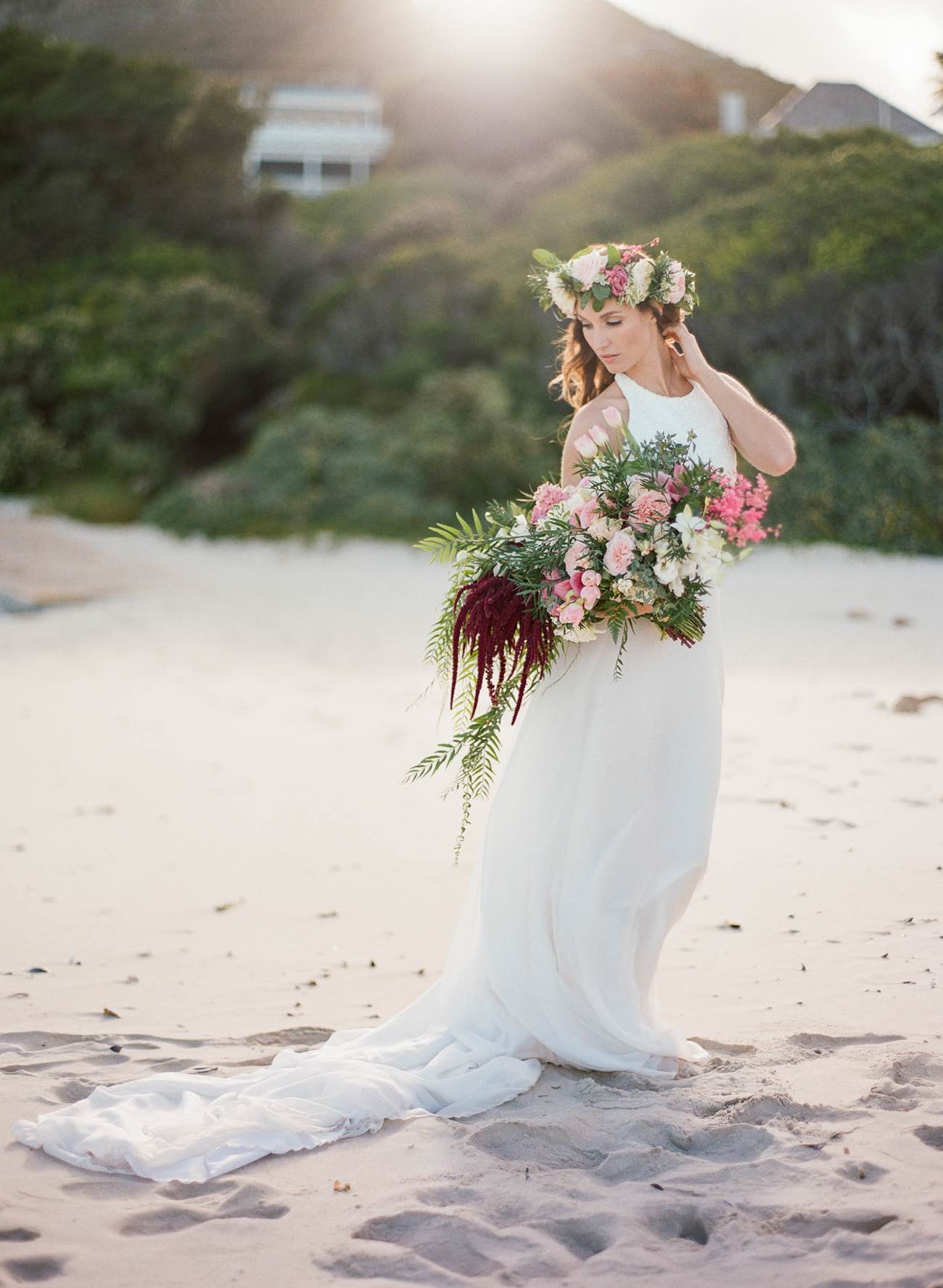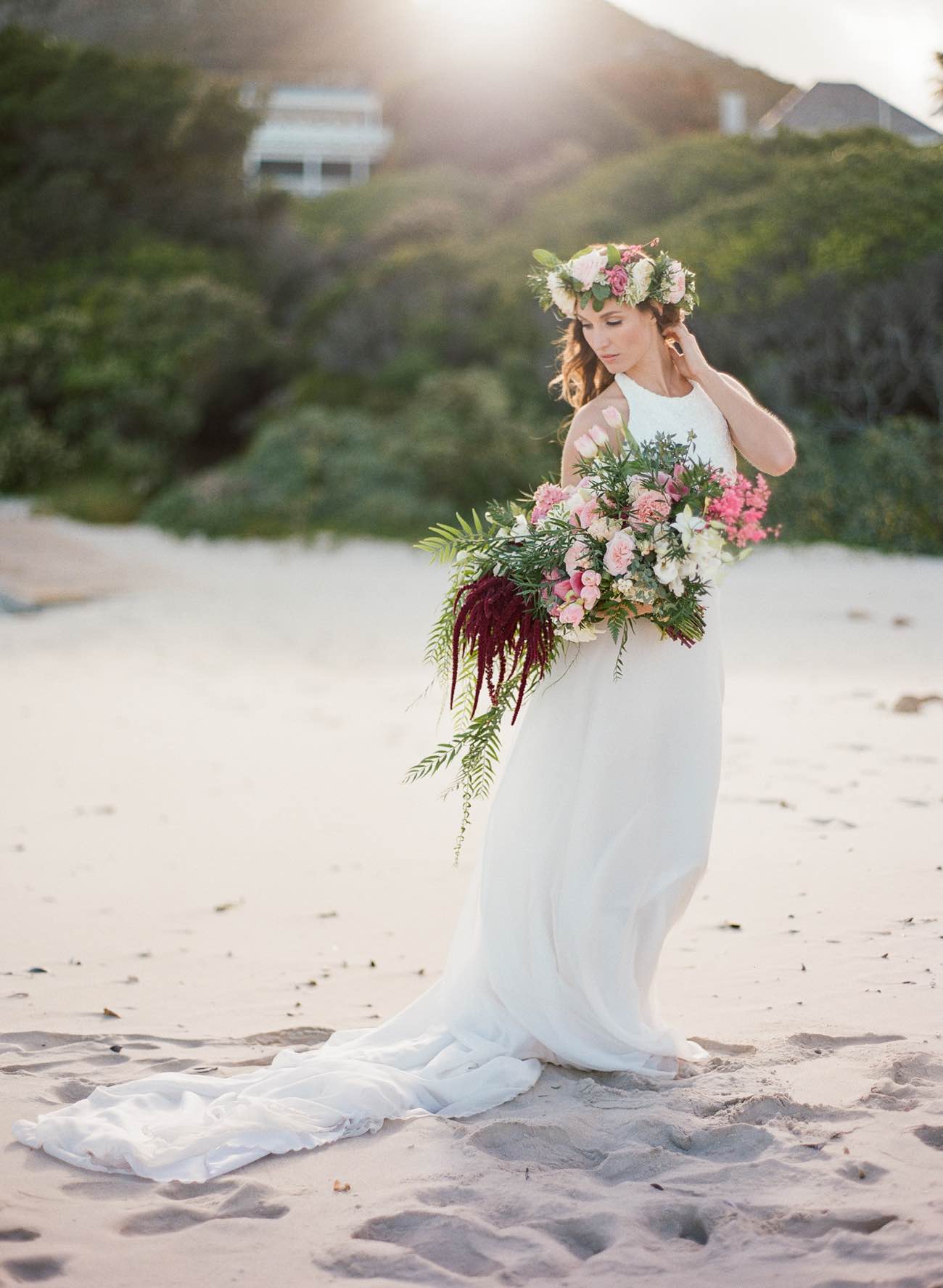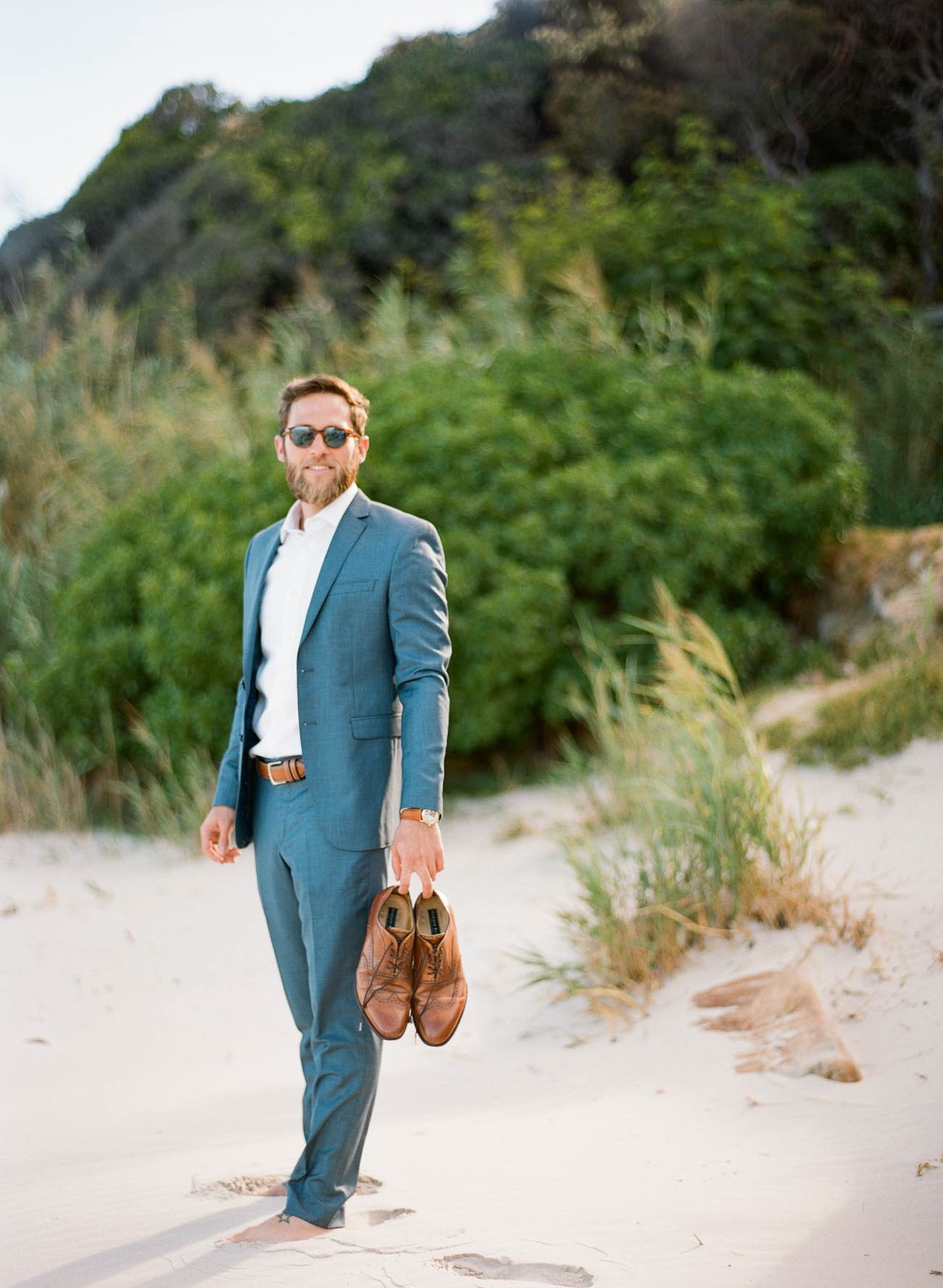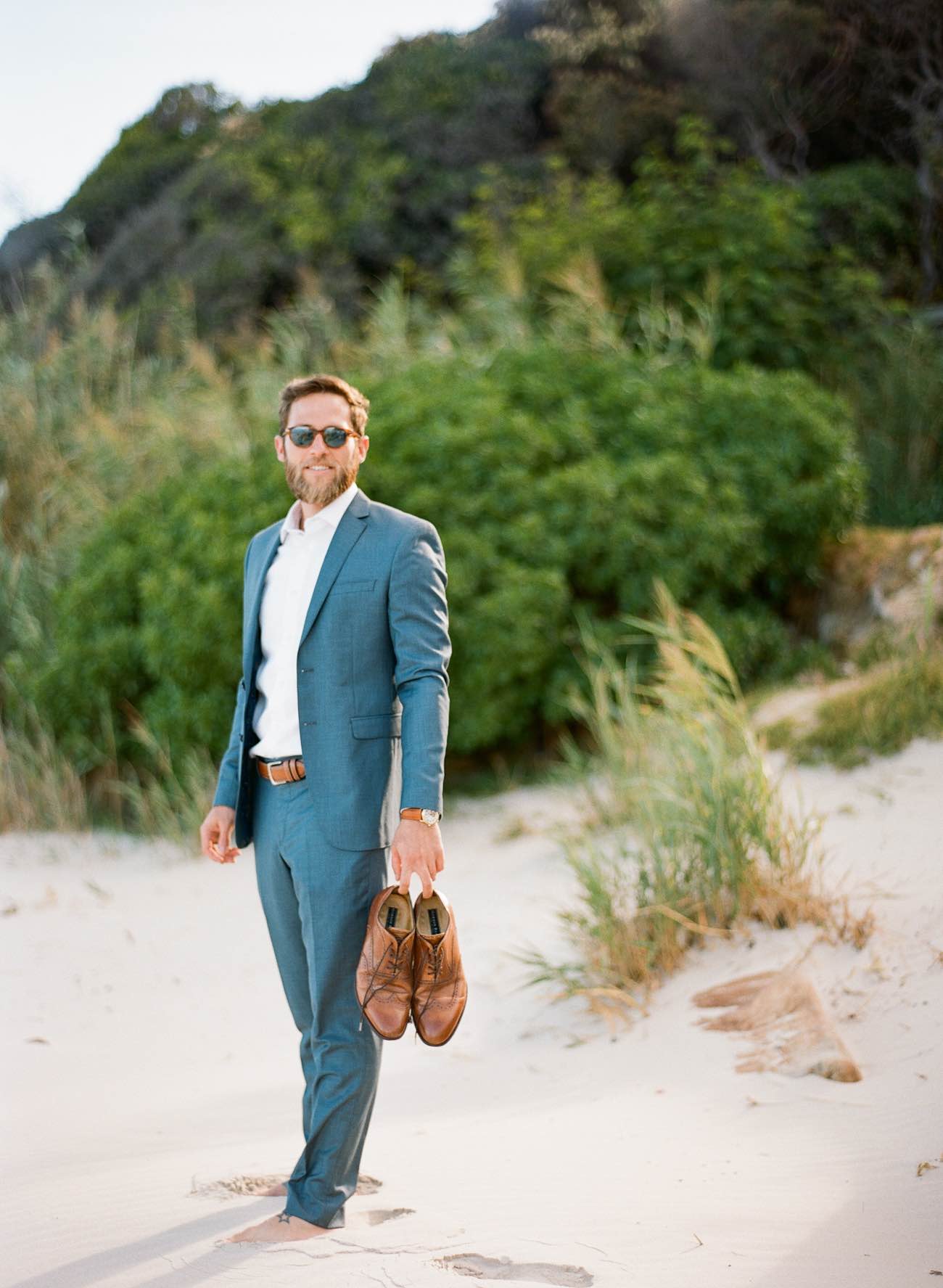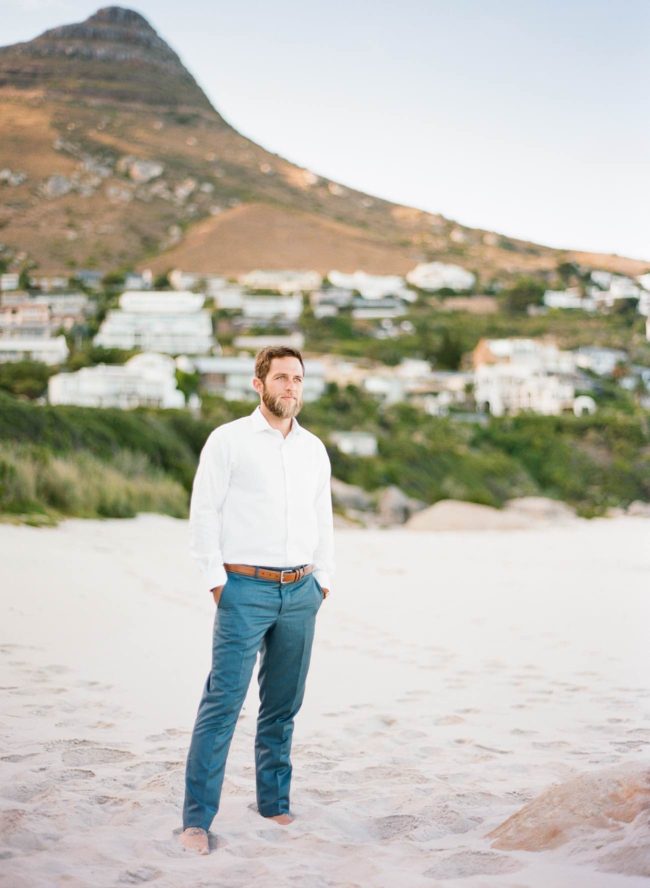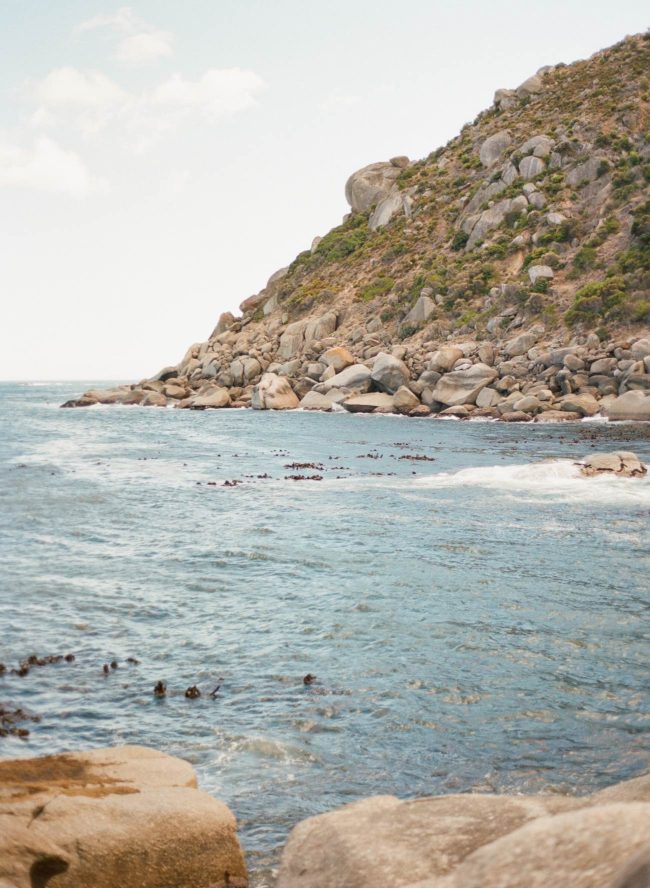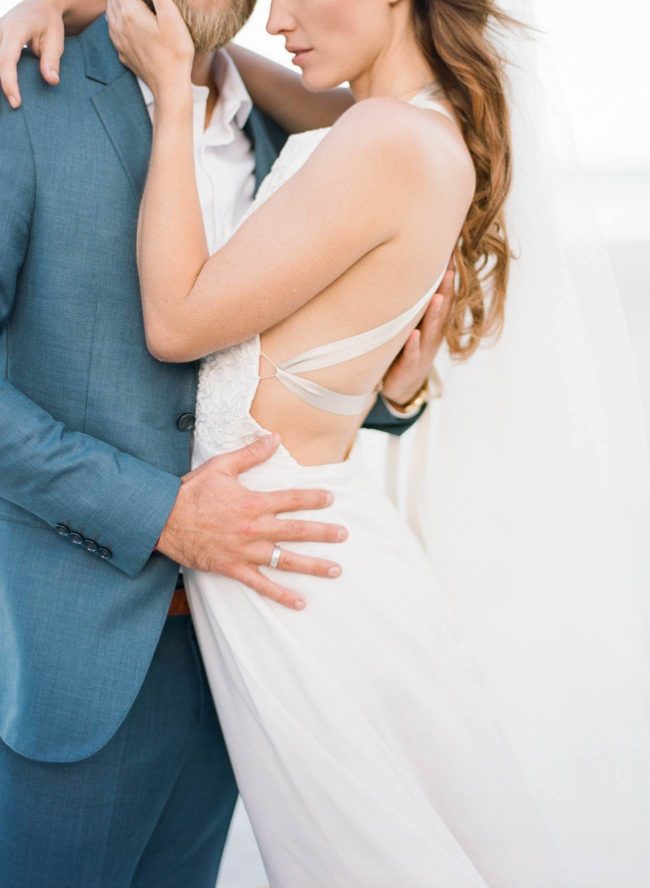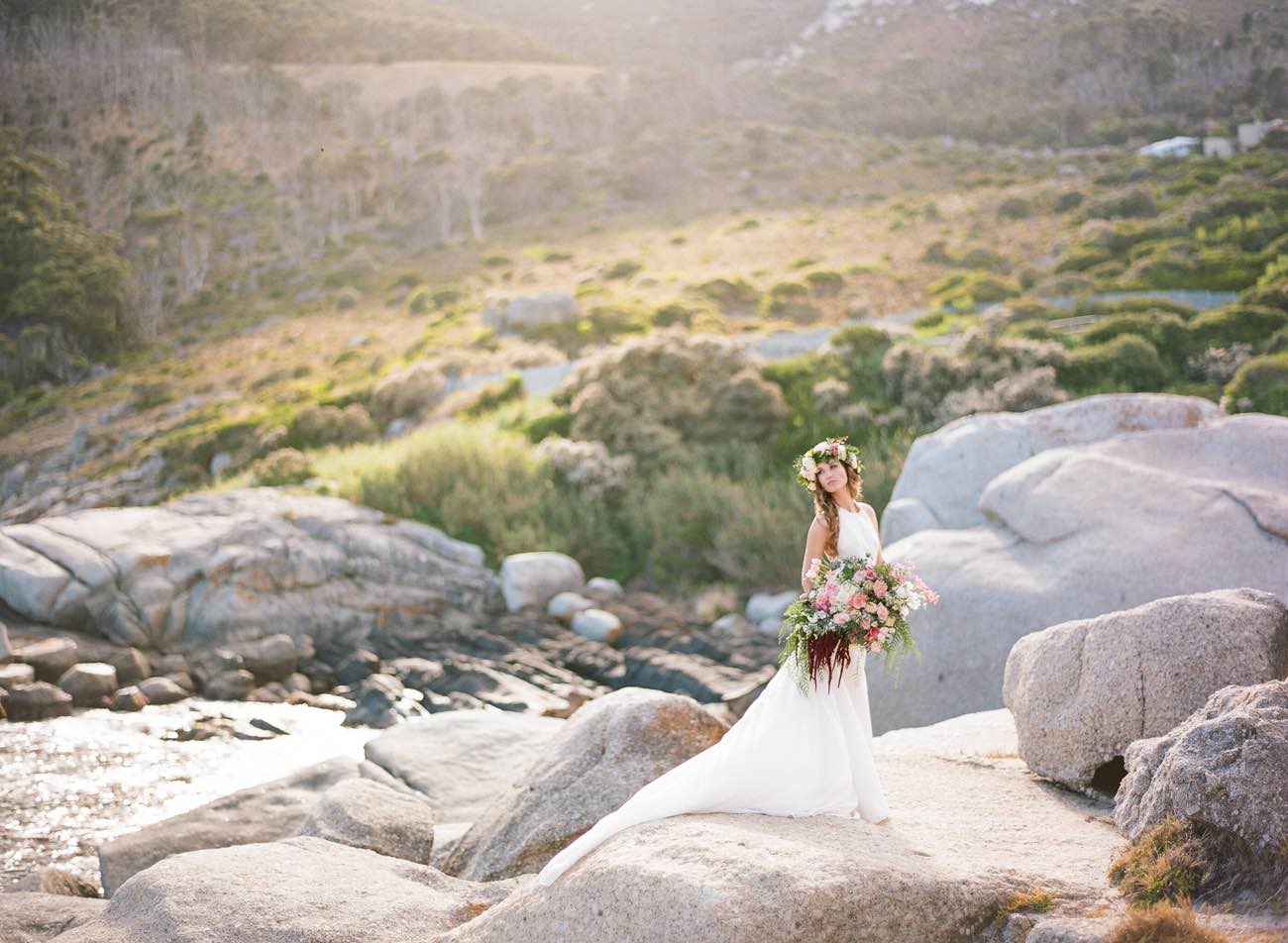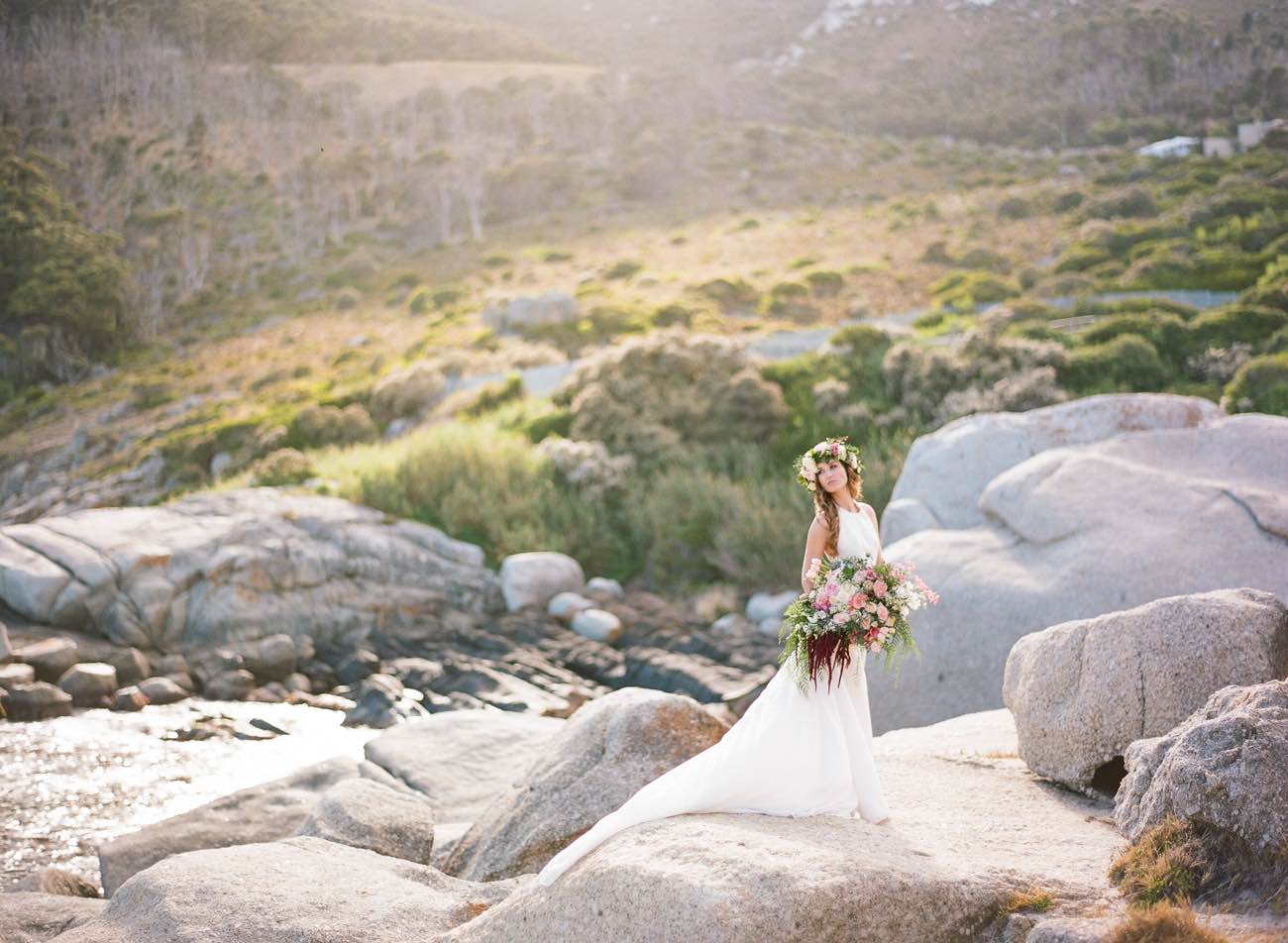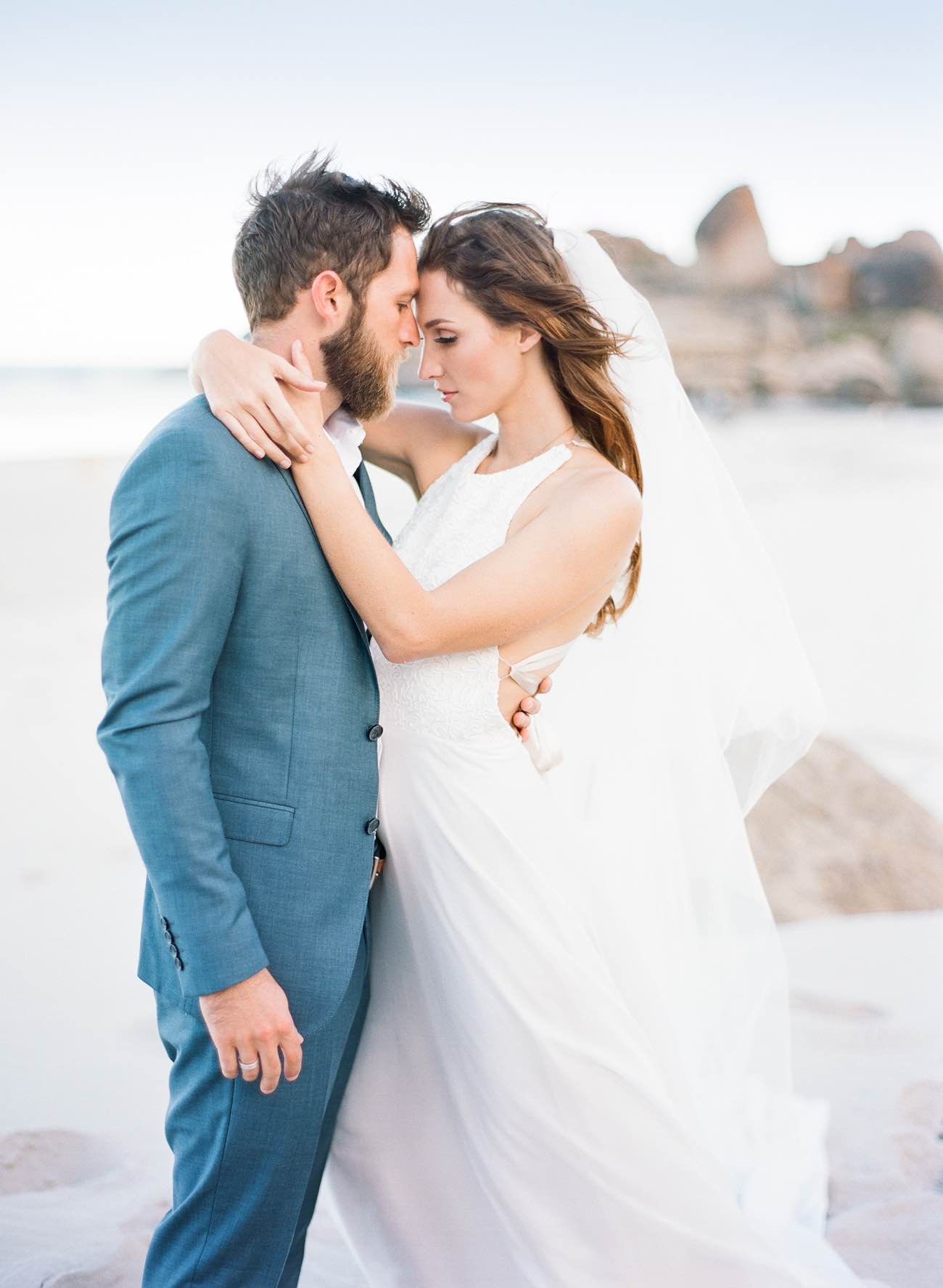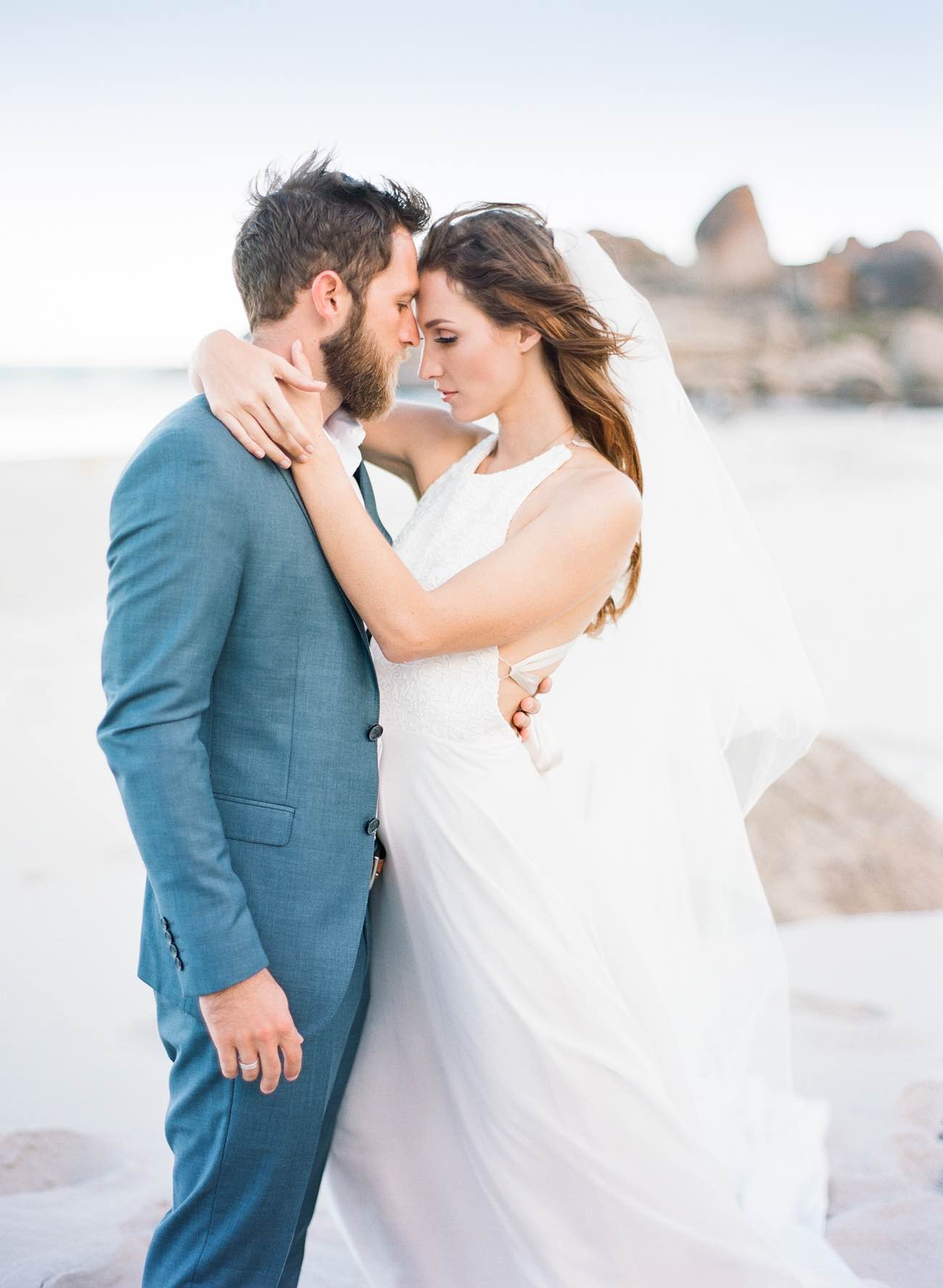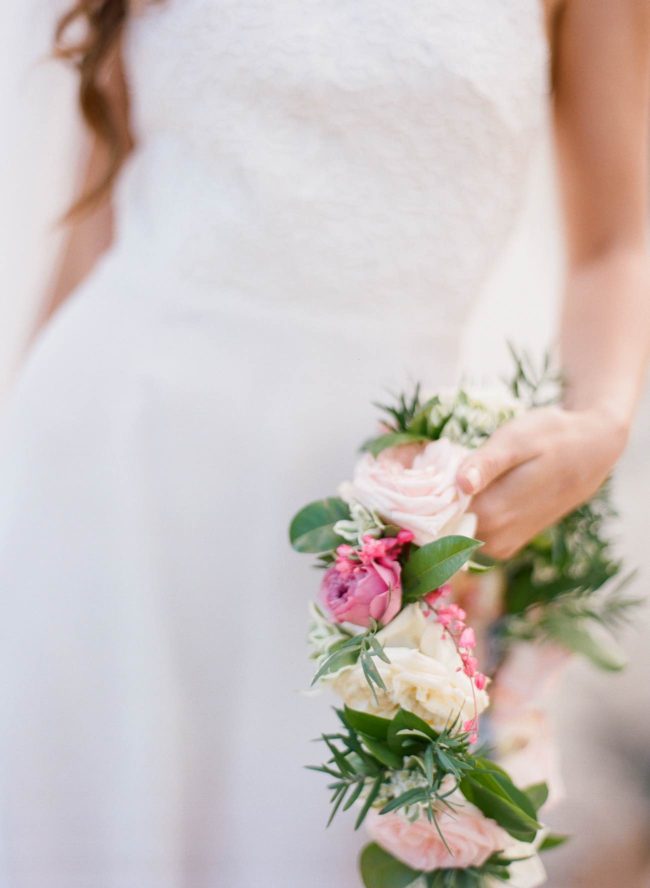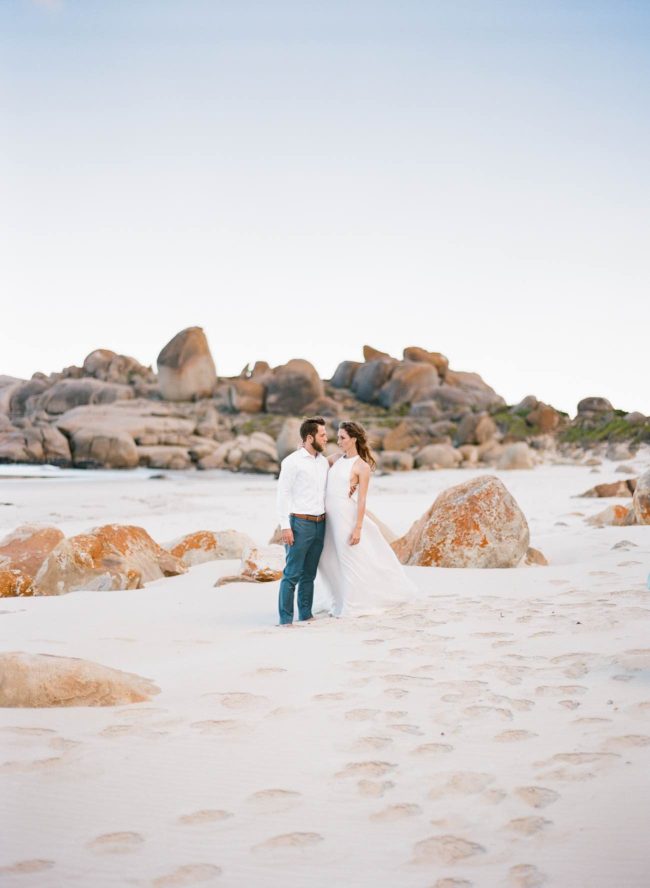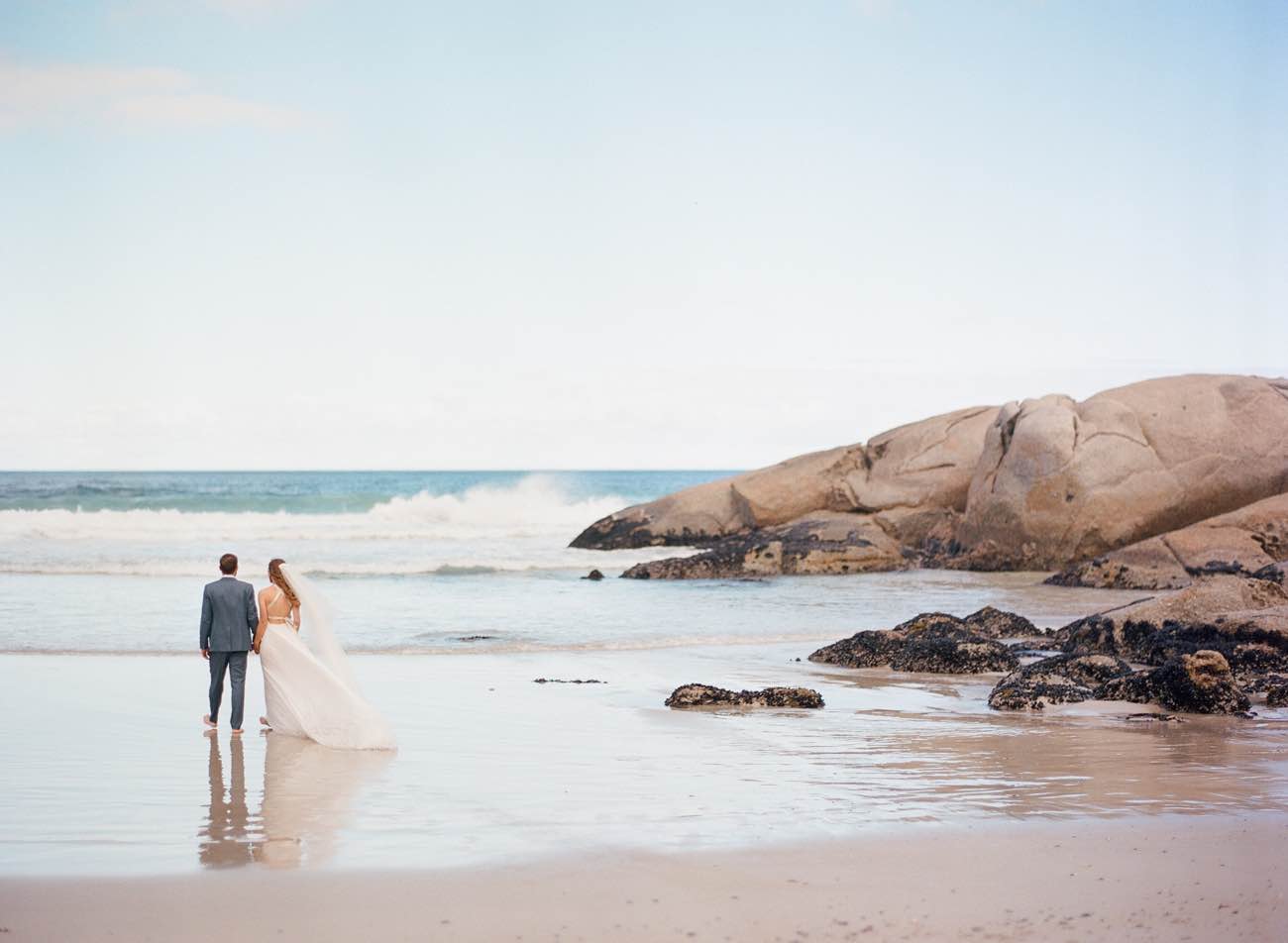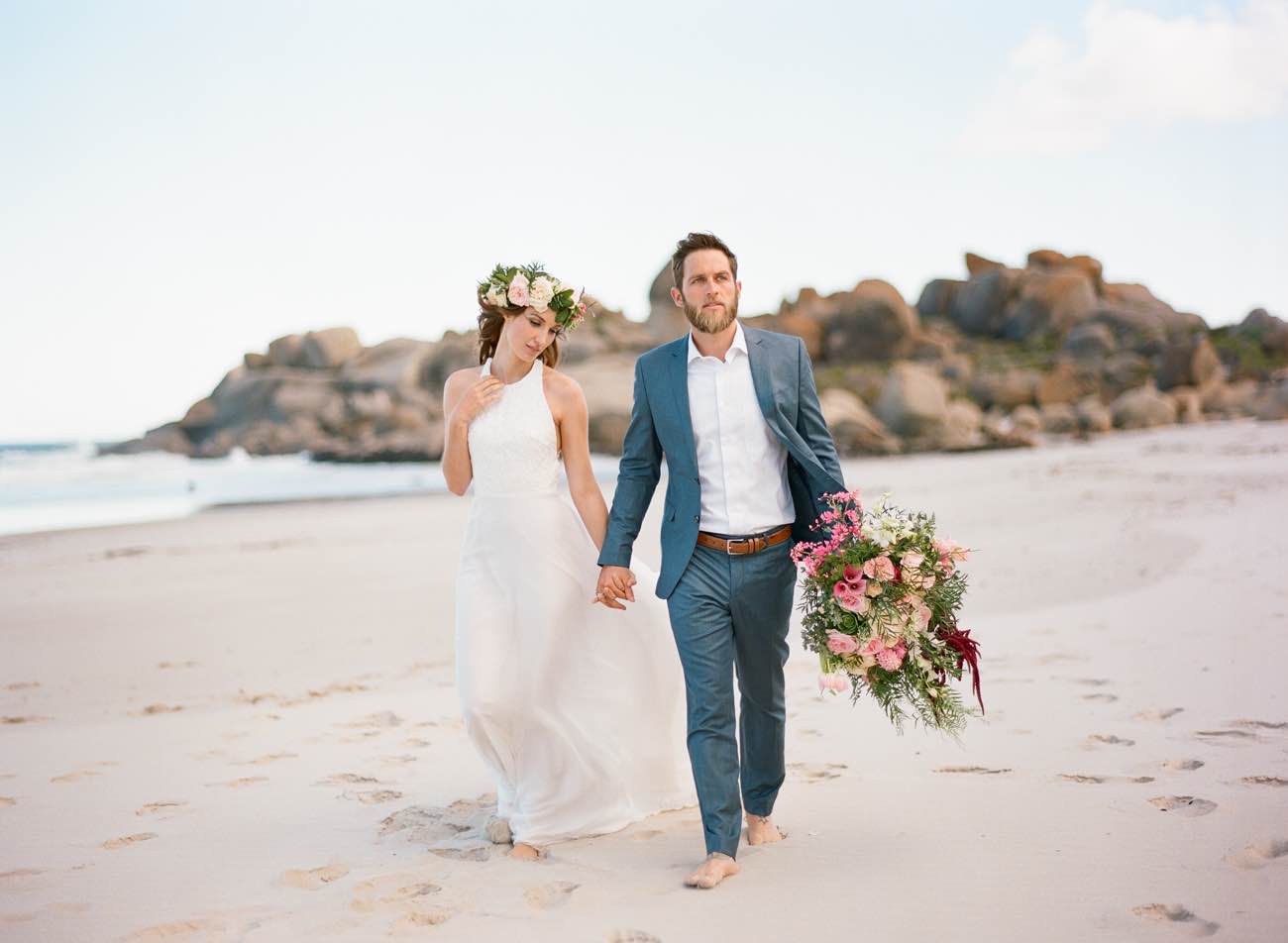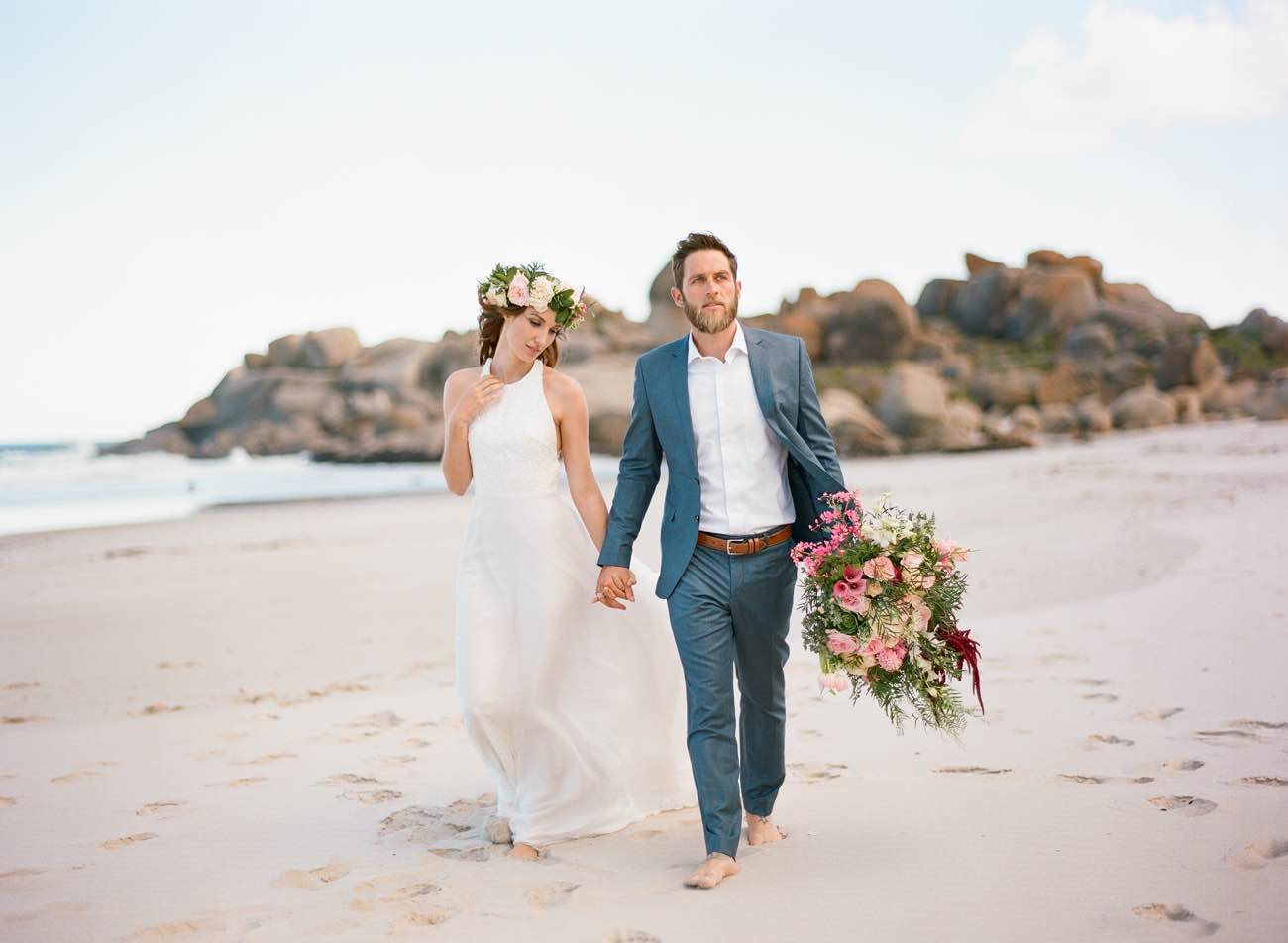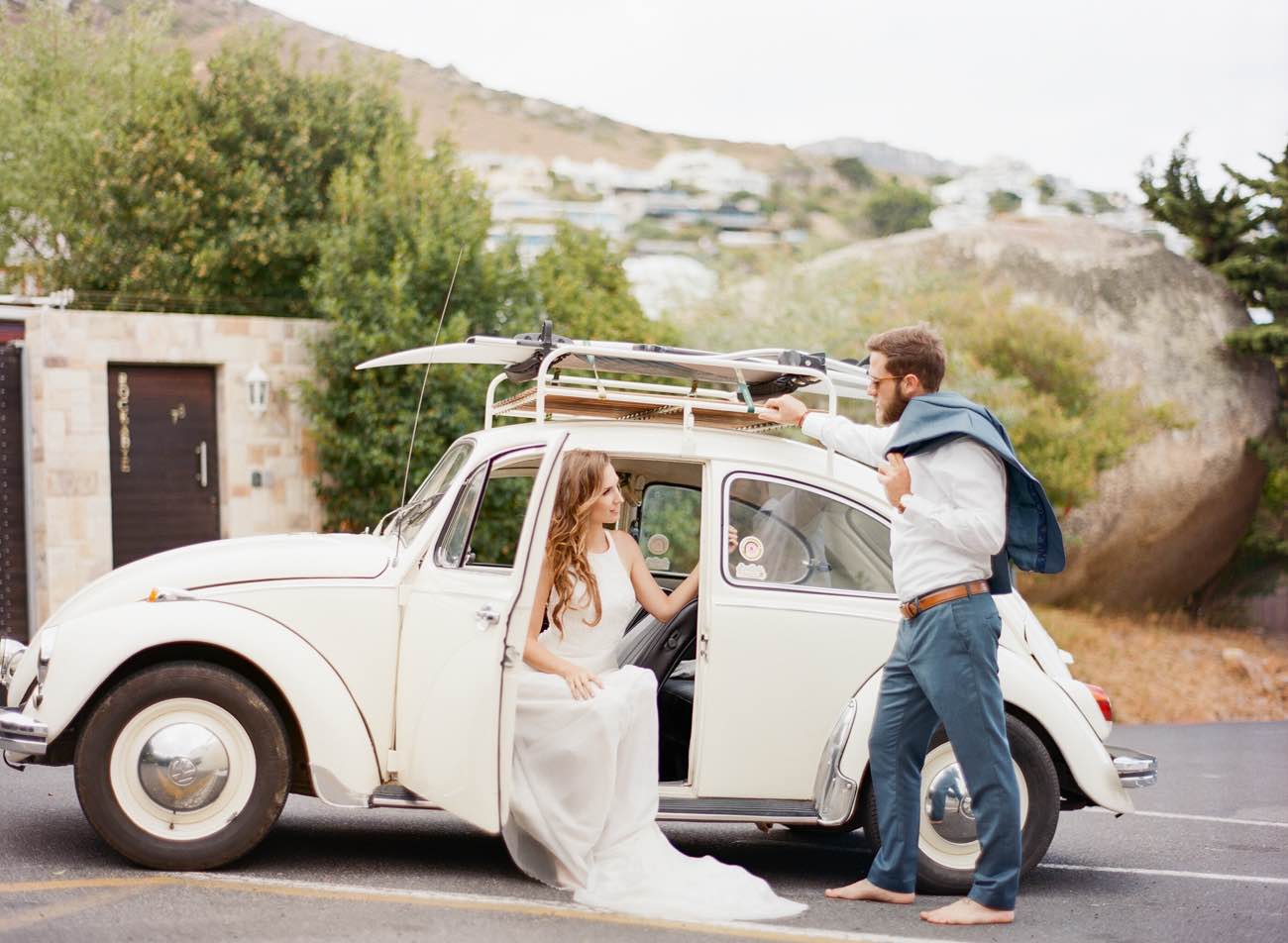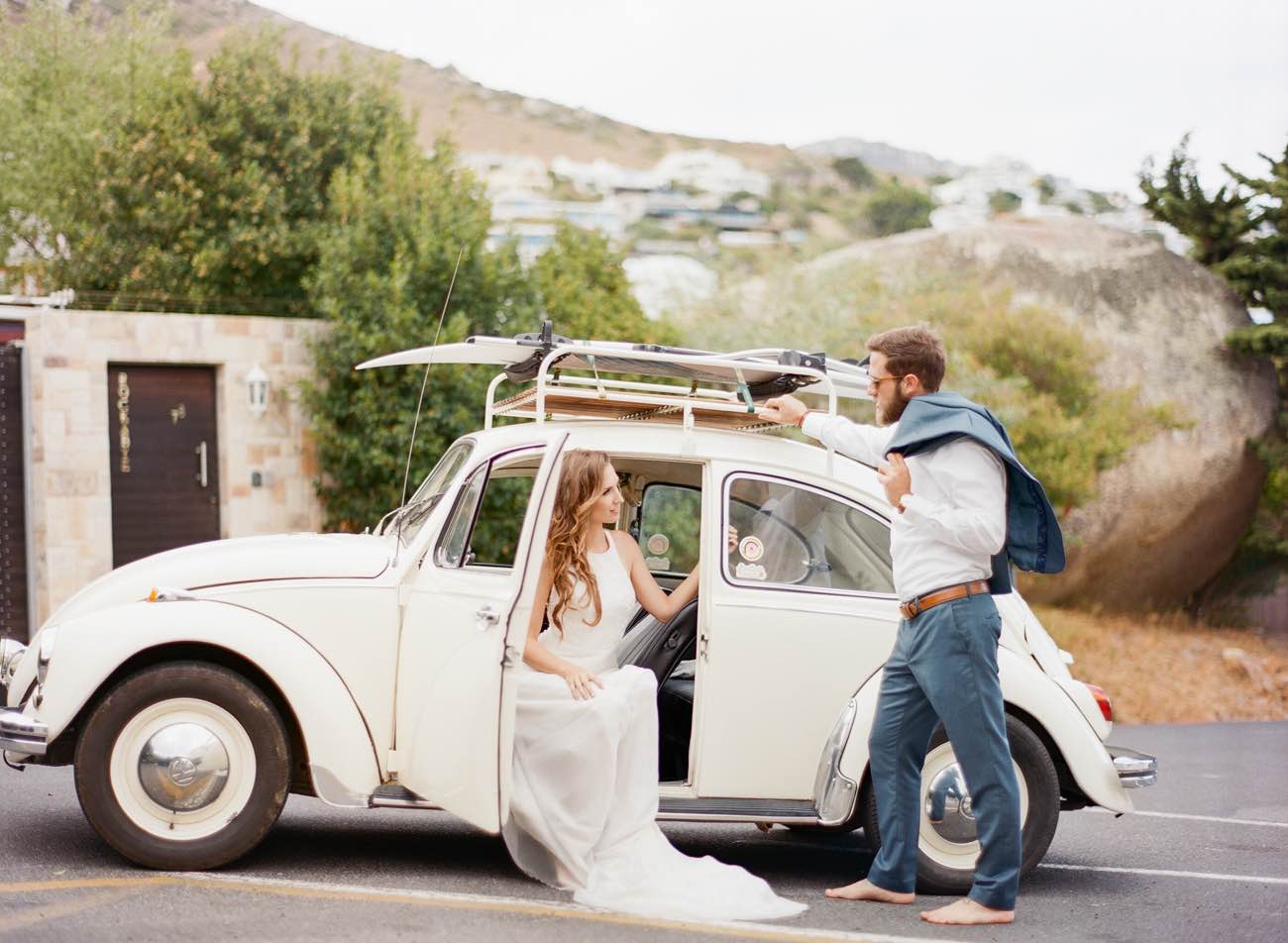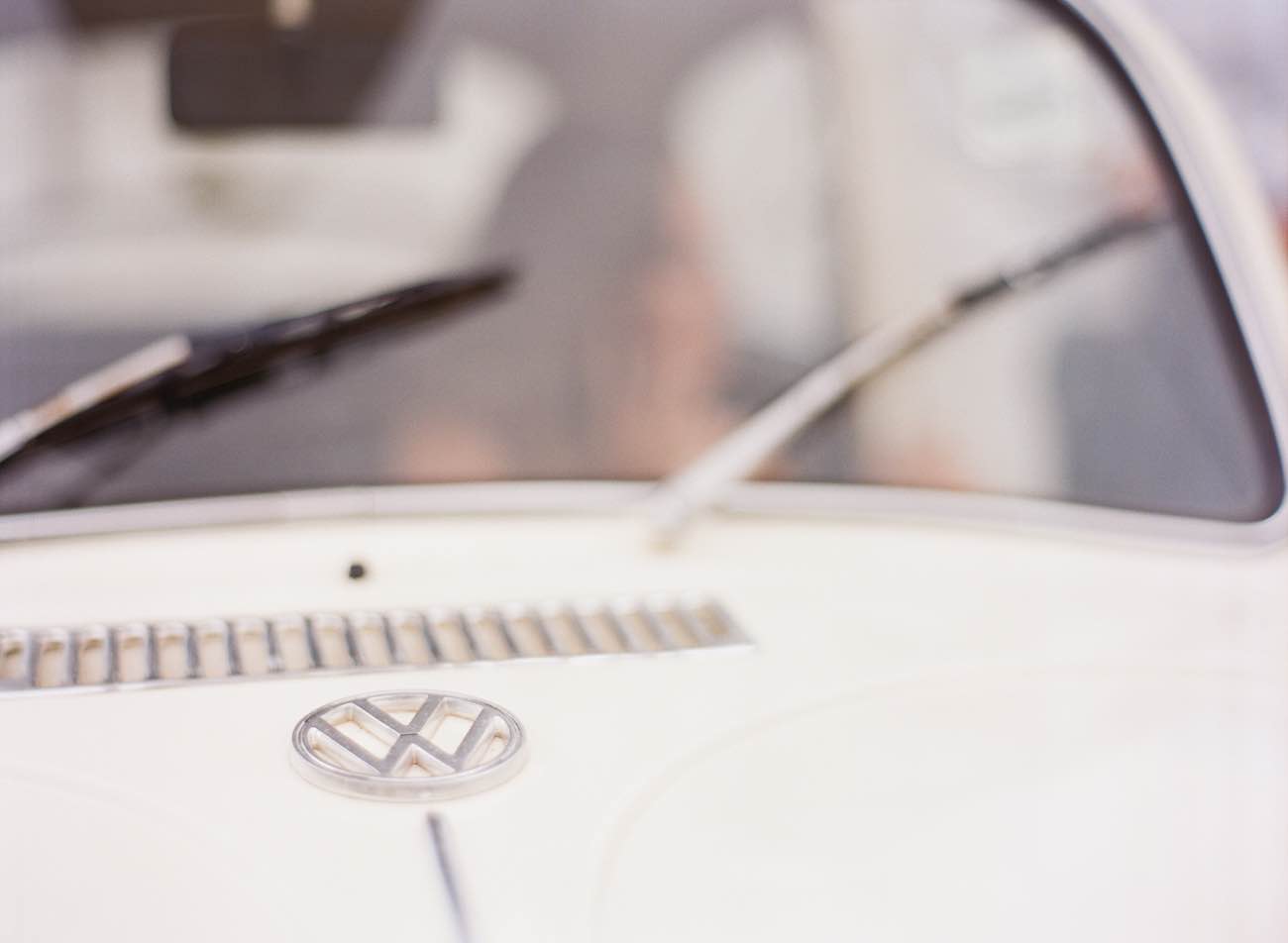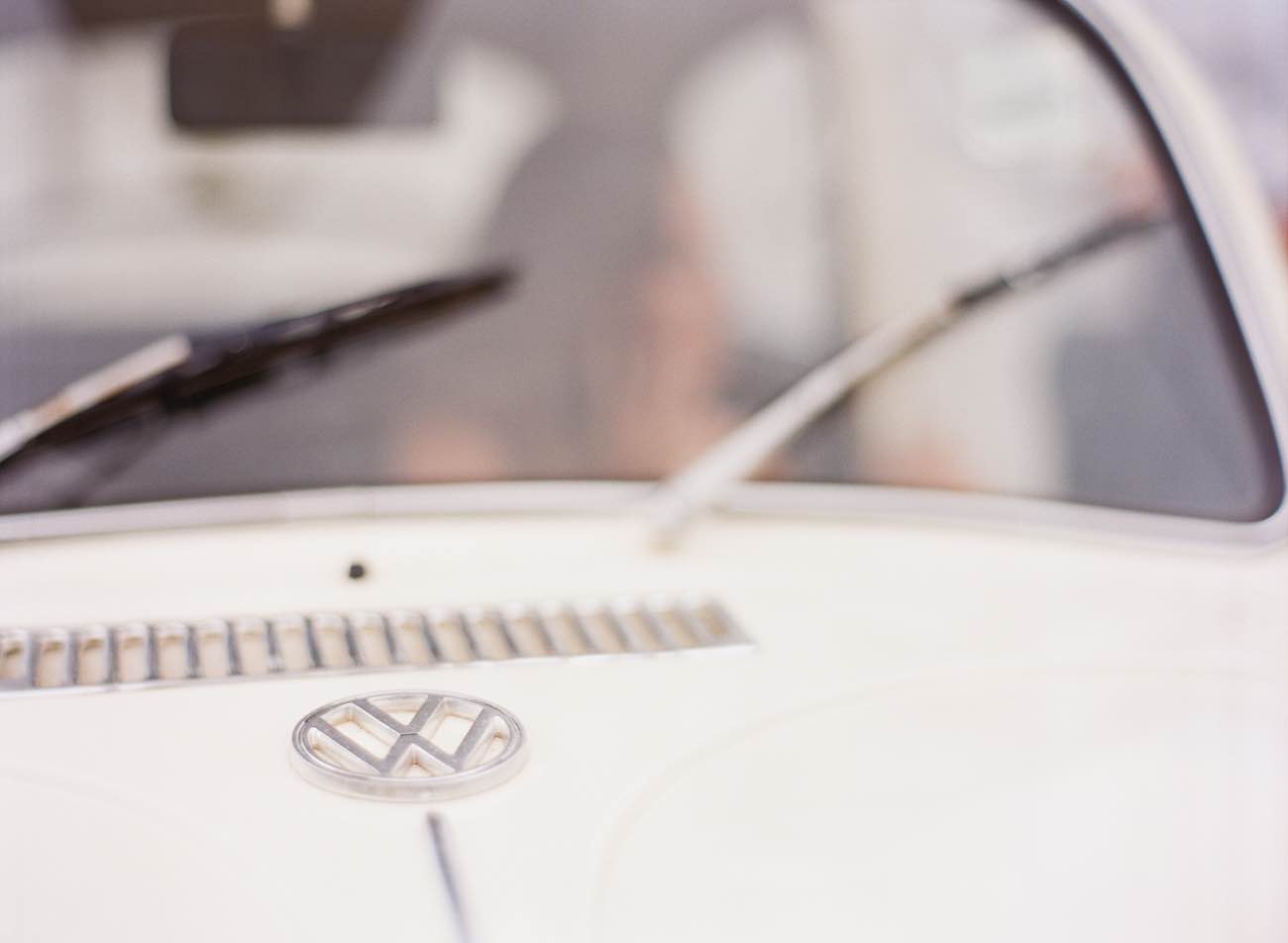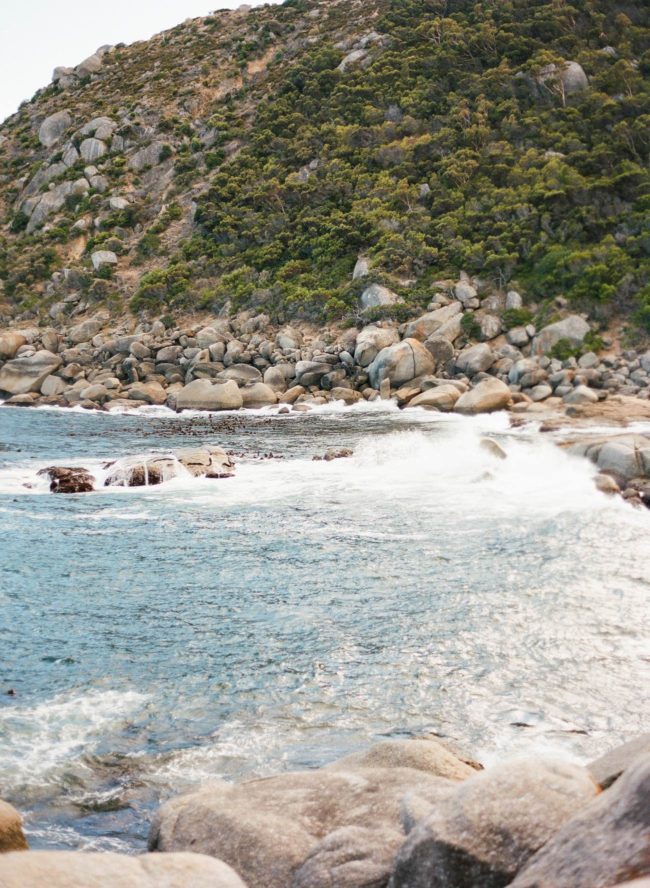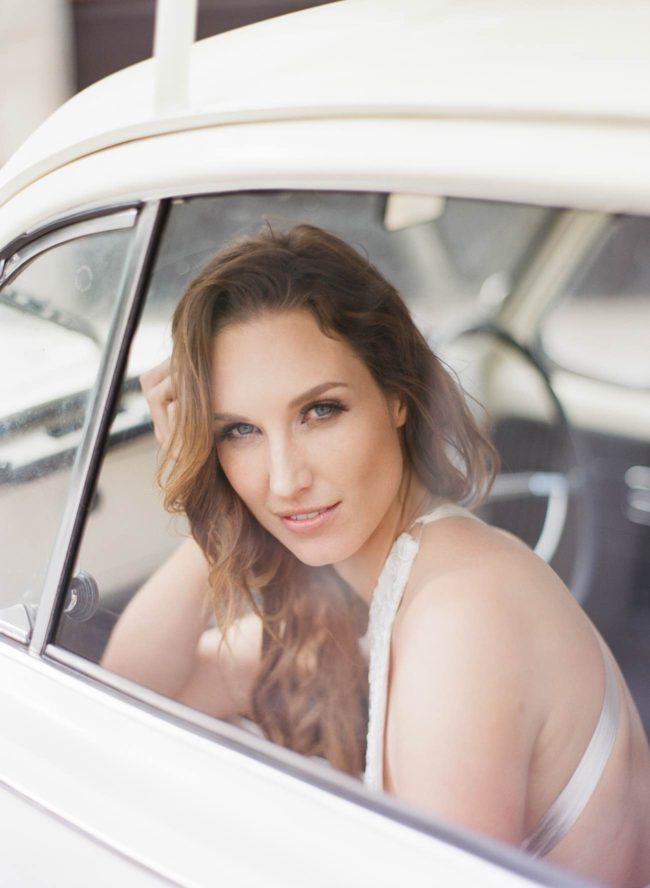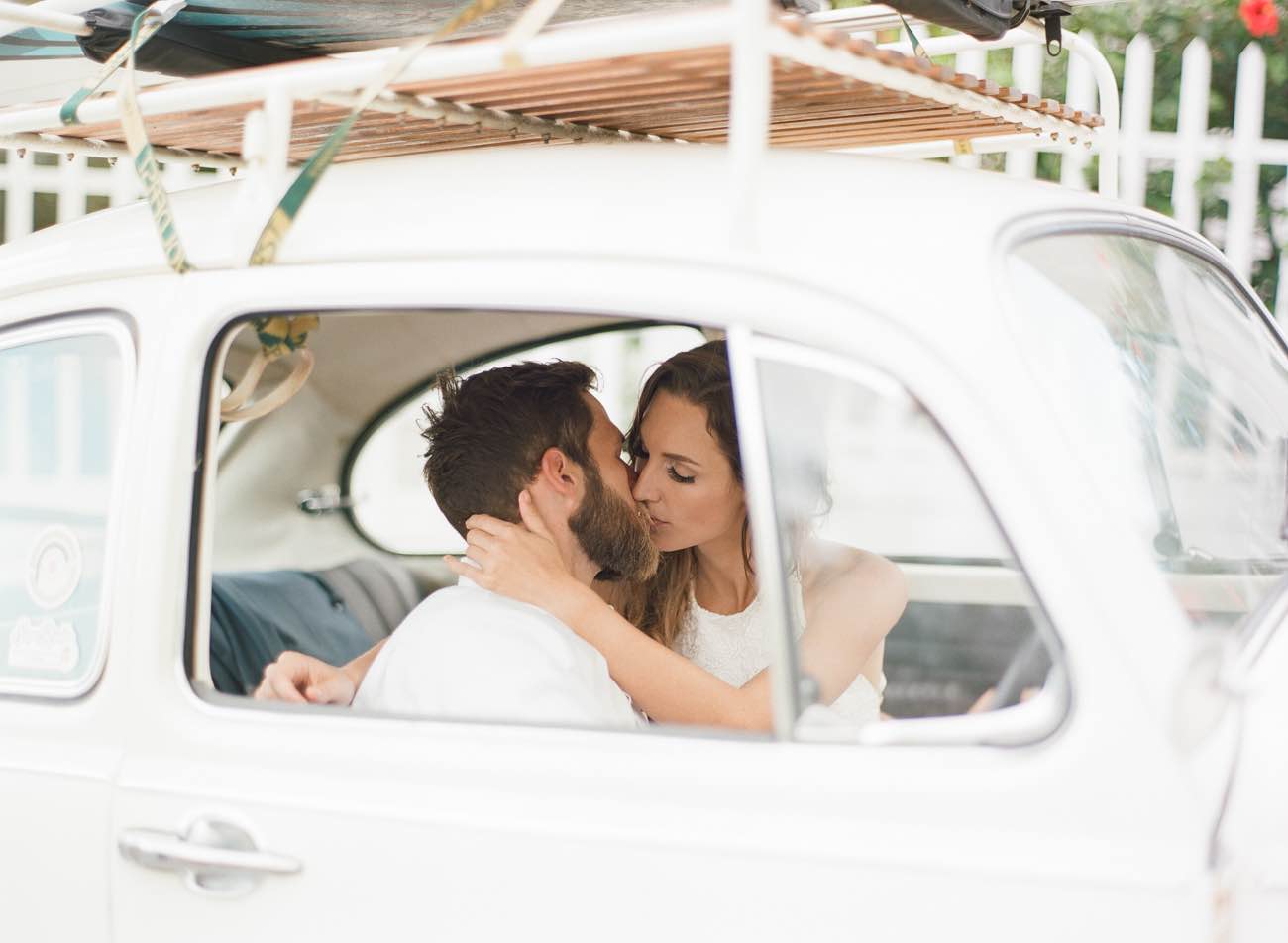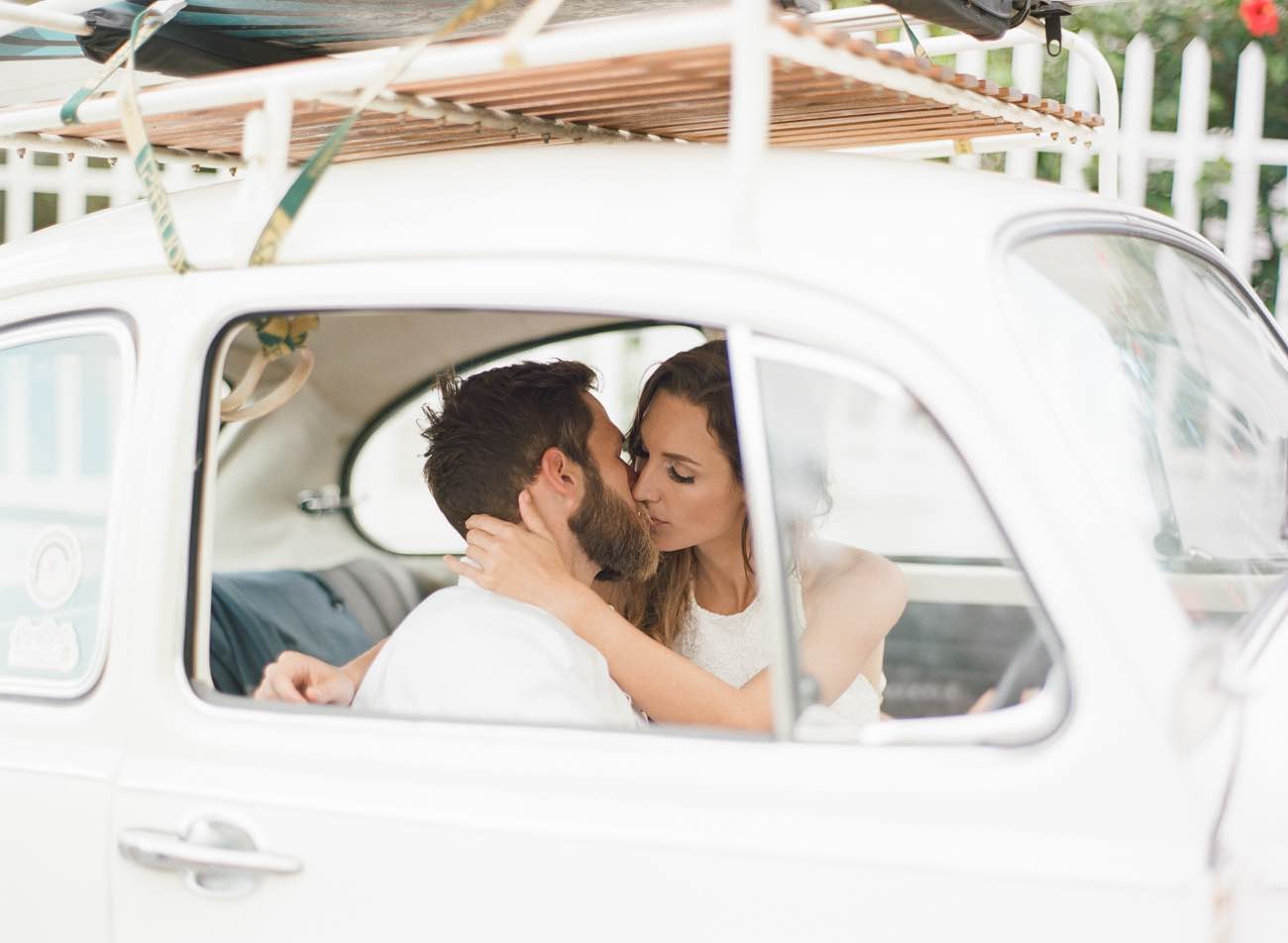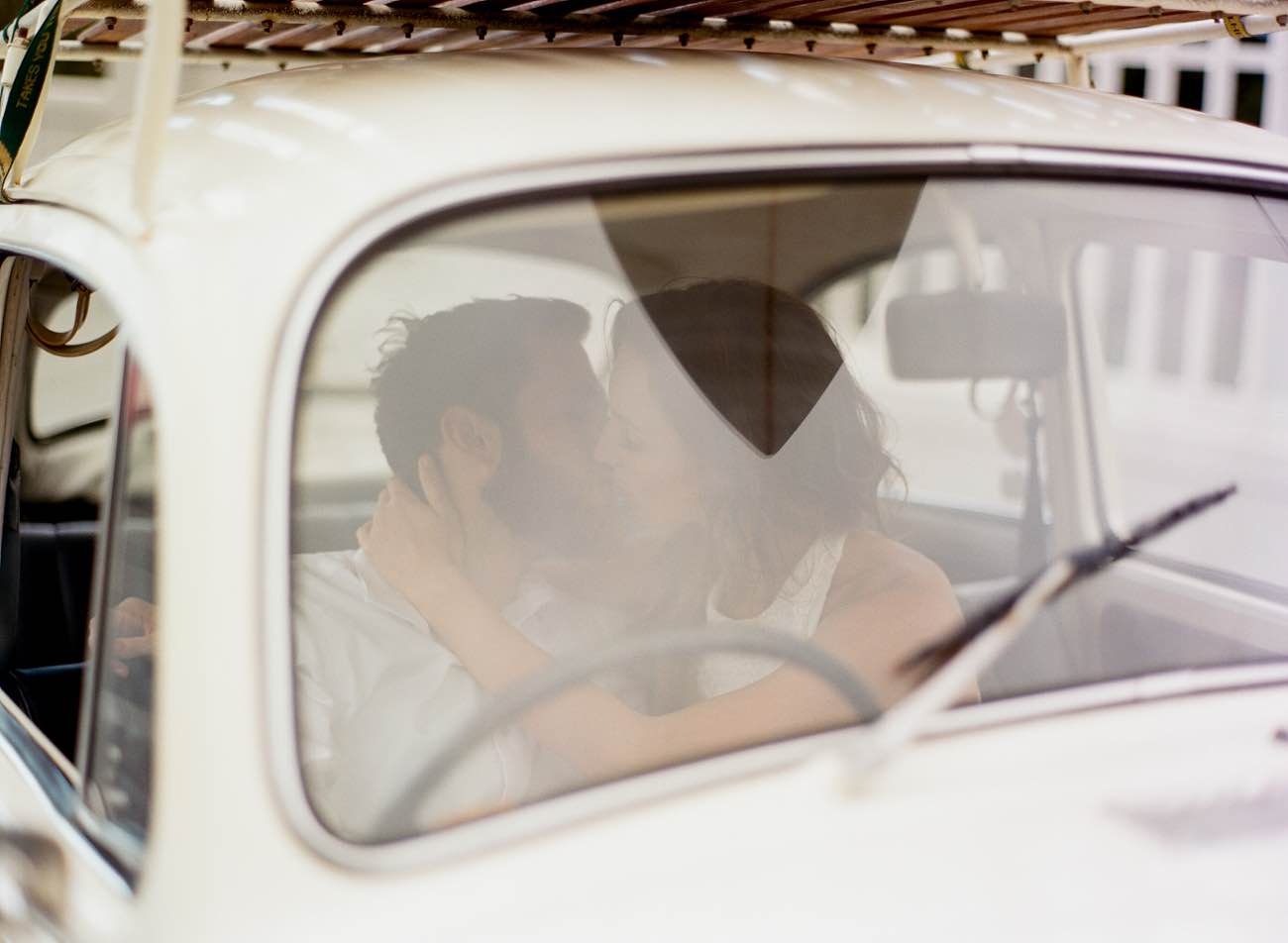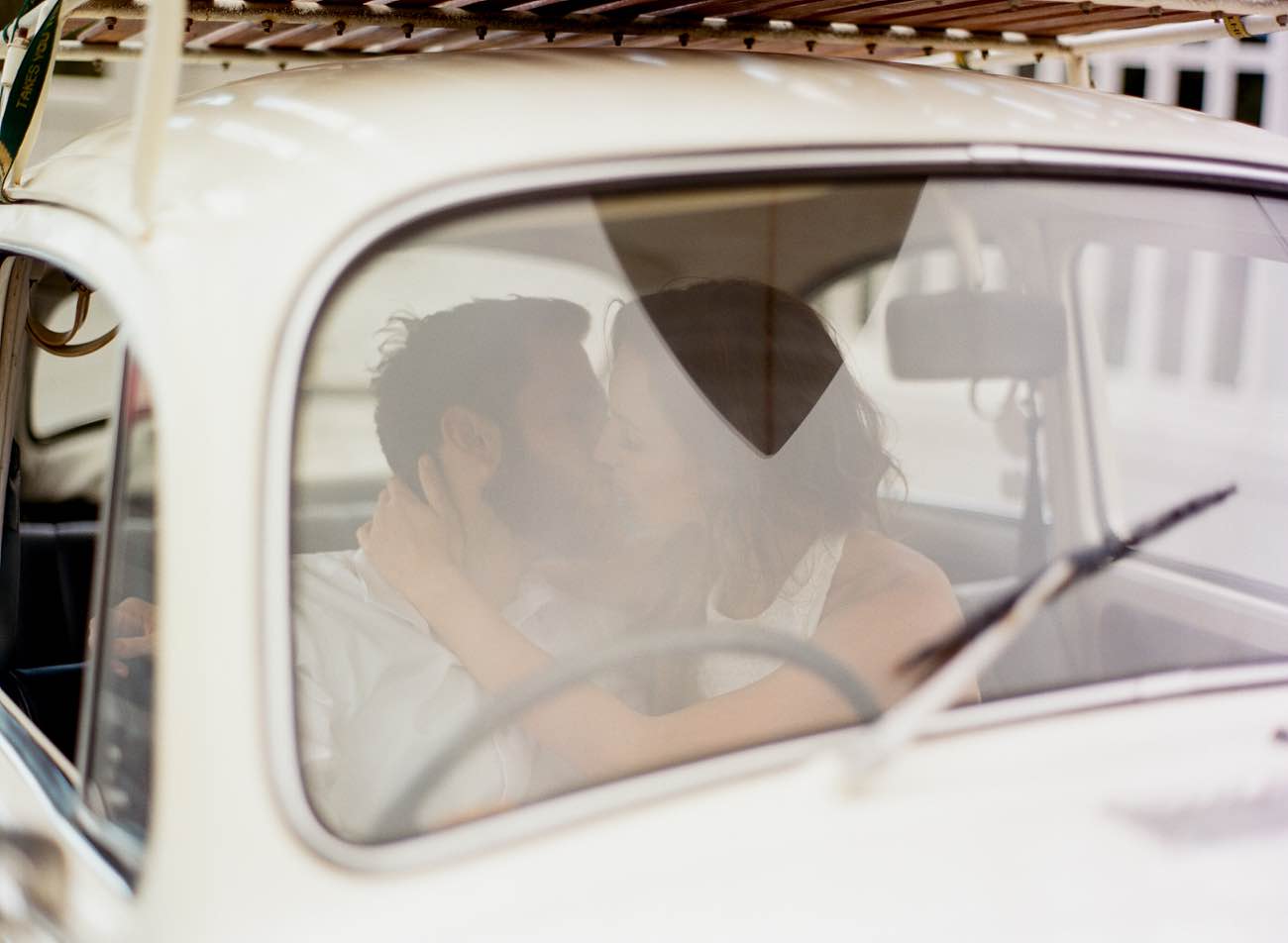 Wedding Professionals: