Earthy and Elegant Holiday Decor Ideas ♥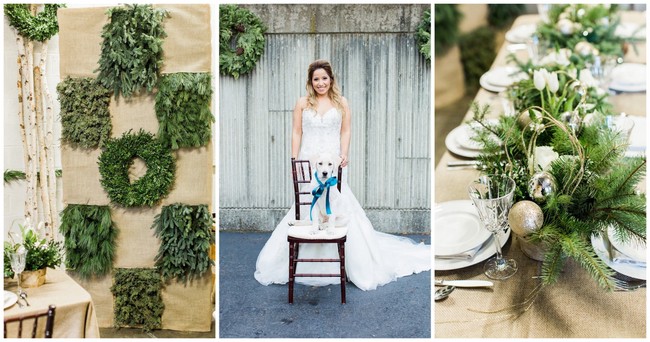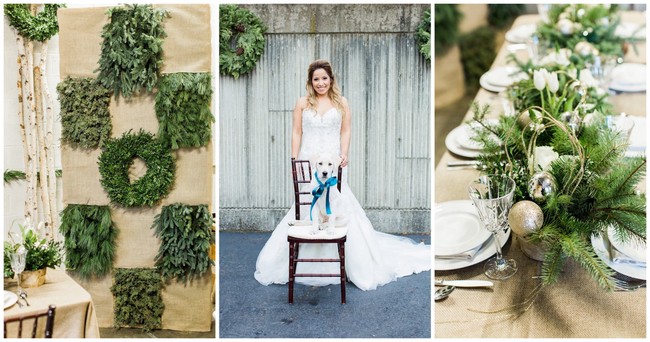 This stunning winter holiday-inspired styled shoot is filled with gorgeous wreaths, and beautiful tablescape! Sarah Campbell of Intrigue Designs (and one of our long time instagram crushes)  teamed up with Alicia Wiley Photography  to put together this gorgeous winter inspiration shoot with accents of gold, pine cones and pops of teal. ♥ 
Intrigue Designs  created a lavish display of wintergreens, roses, gilded pinecones and an abundance of wreaths giving the space a warm and charming Holiday atmosphere. Model Nathalie was dressed in a stunning gown from Annapolis Formal  that sparkled in the winter sunlight with delicate crystals emulating fresh fallen snow.Pretty Peacock Paperie  designed a paper sweet that was perfect with the look including a pocket invitation carefully encased in a matte gold wrap with a lavish teal bow. The details on the paper included petite pinecones and a delicate winter setting.
Ariel Lewis carefully styled the models hair with flowing locks and a partial up-do that was a perfect fit for the gorgeous gown. "The make-up was natural with a blush on the cheeks giving the model just enough of a glow to highlight the surprise in her eyes."
Finally, Allie,  their playful puppy was a delight to work with. This well mannered pooch was curious in the cutest fashion: "Sneaking a sniff of the pine wreaths, dancing on the white leather chairs and sitting silently with our bride awaiting a holiday treat."
Let's enjoy this gorgeous festive year end inspiration in celebration of the holiday spirit!
Natural Winter Holiday Wedding Decor Ideas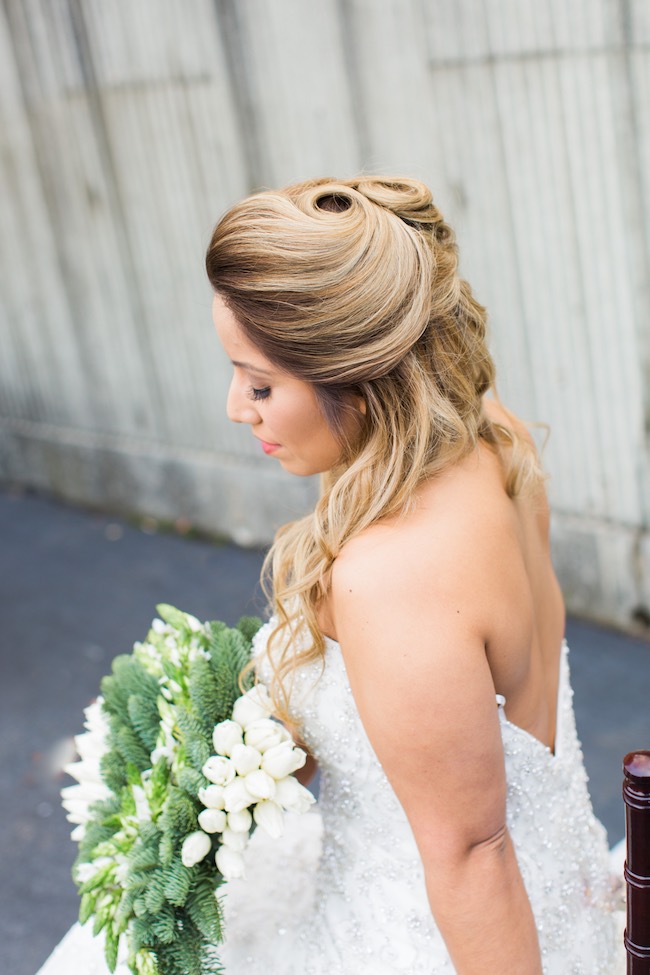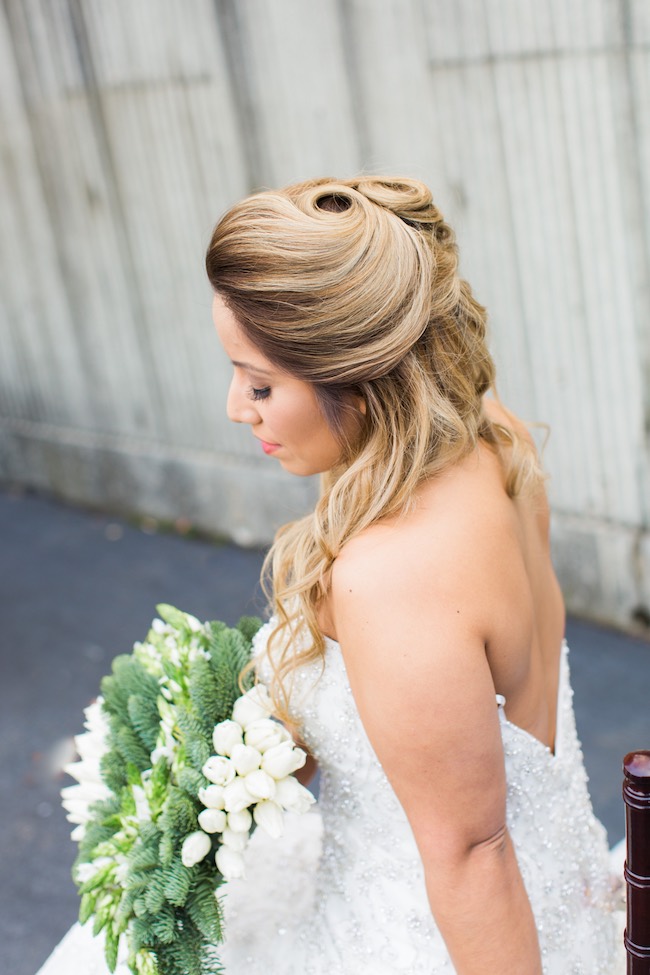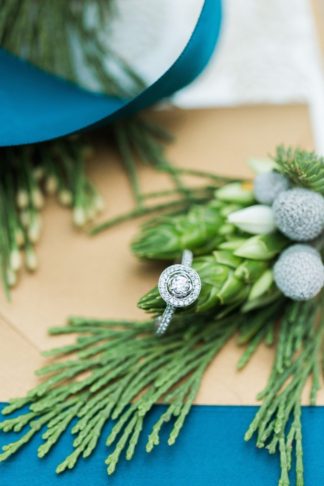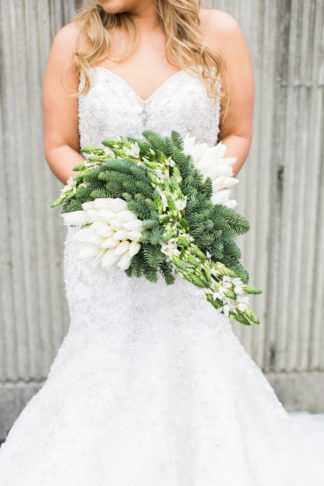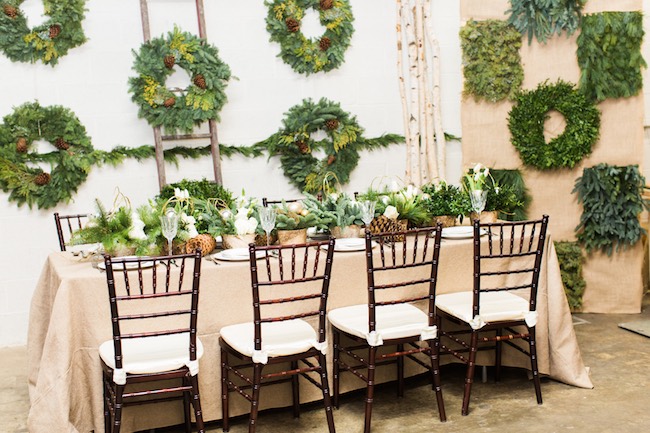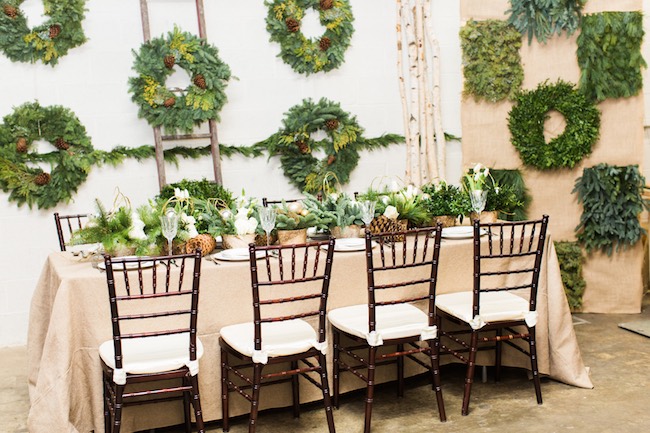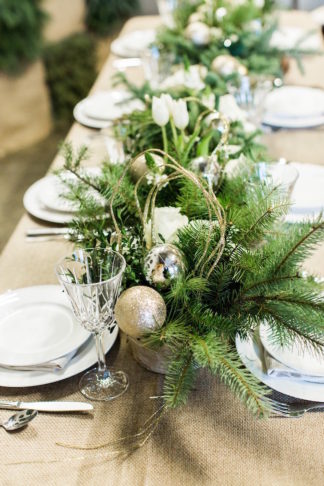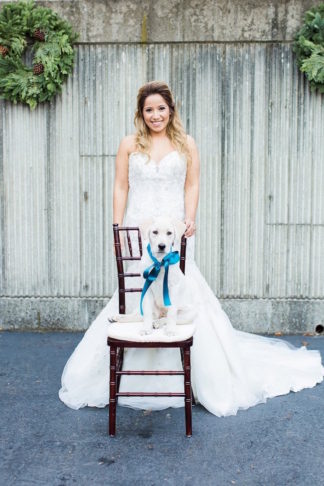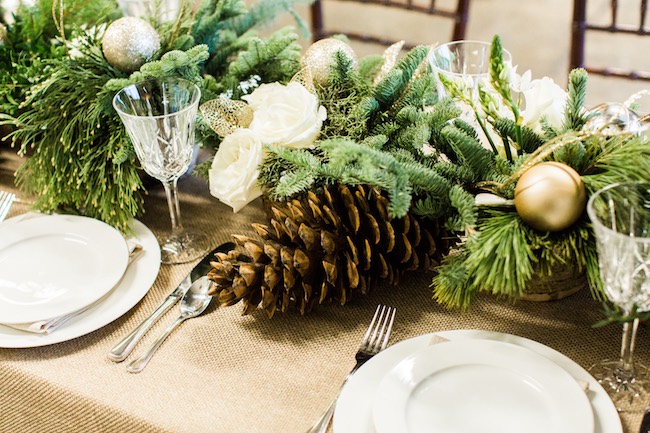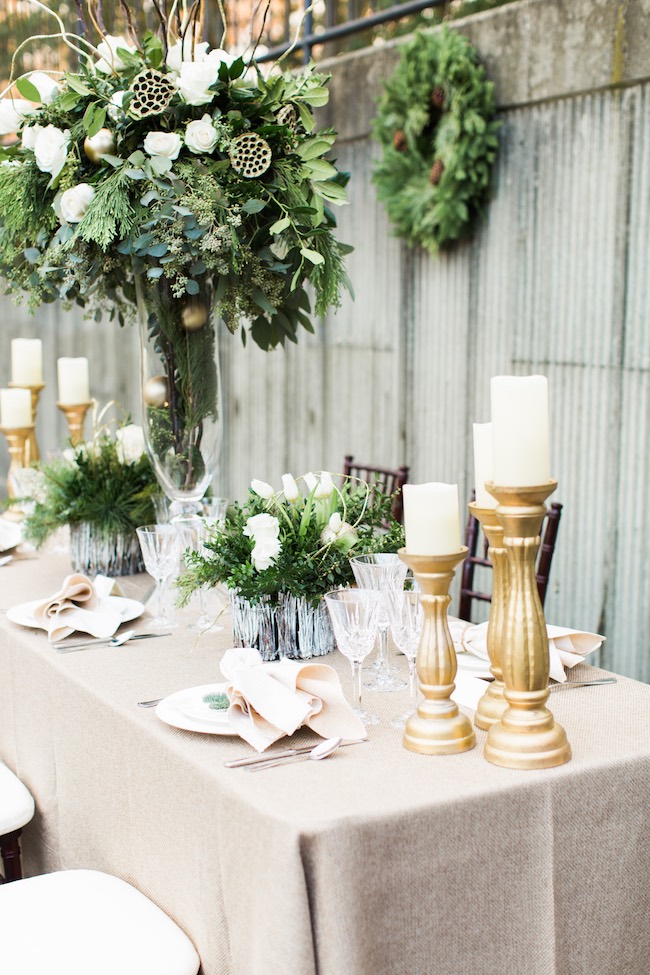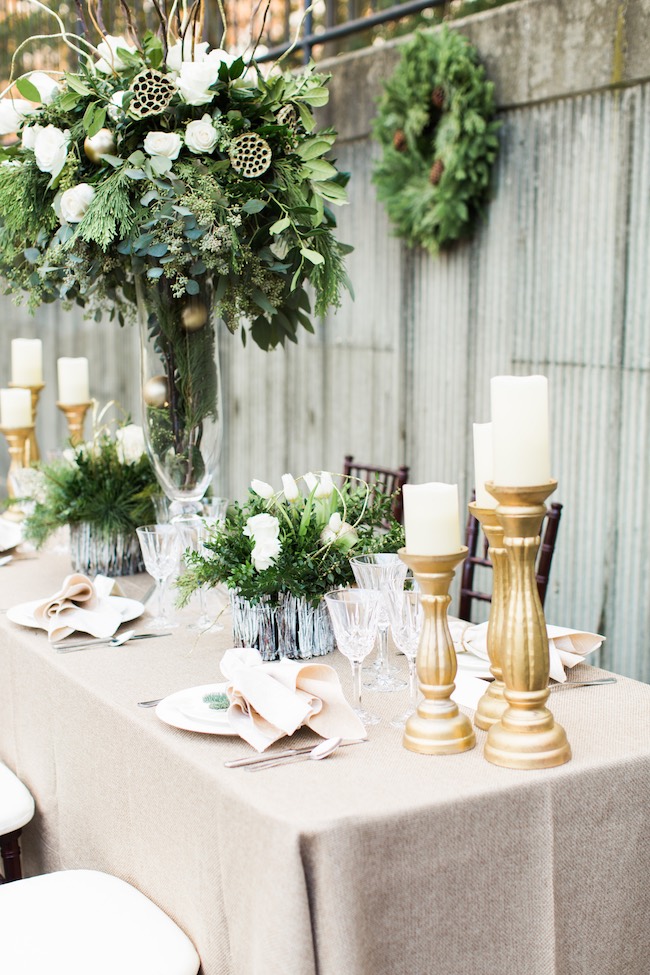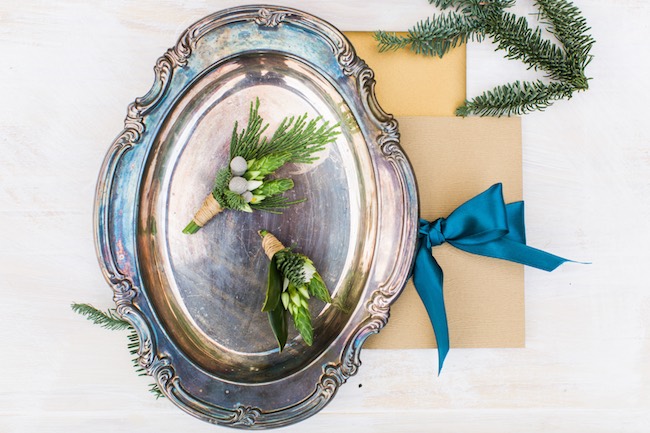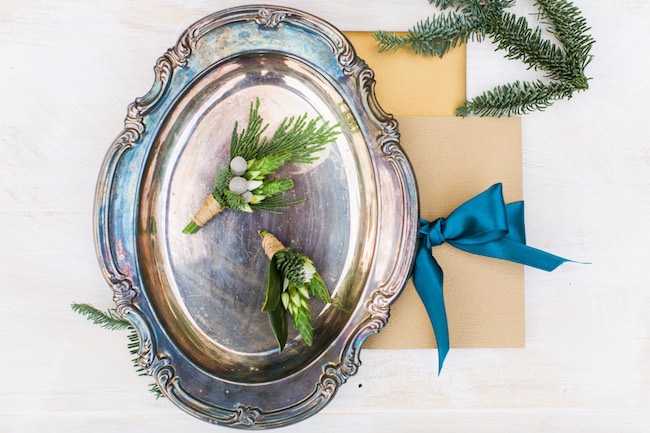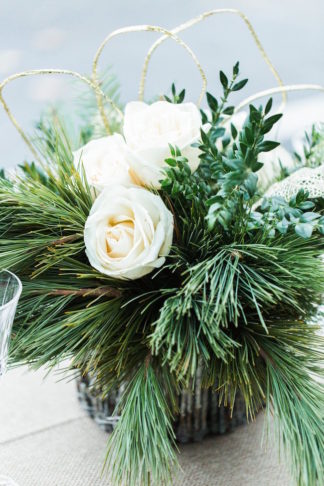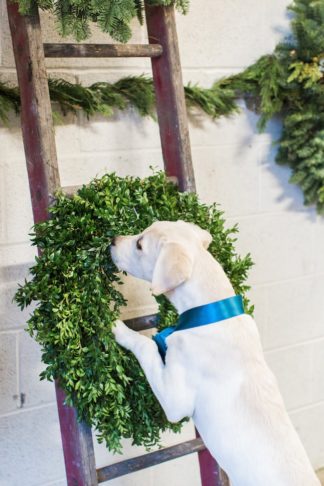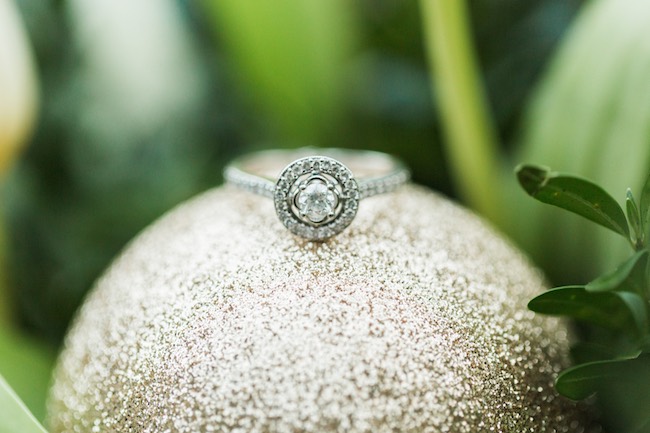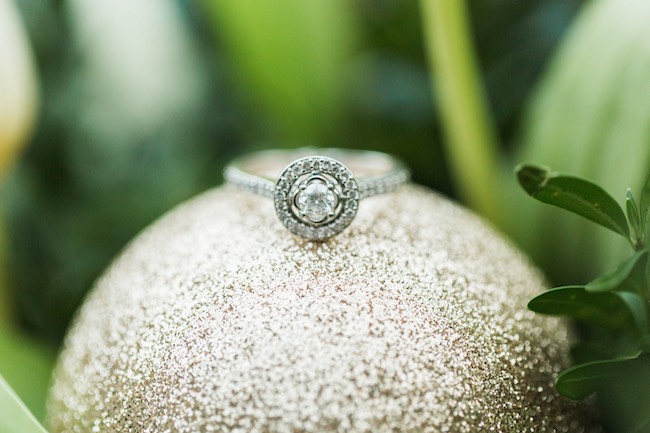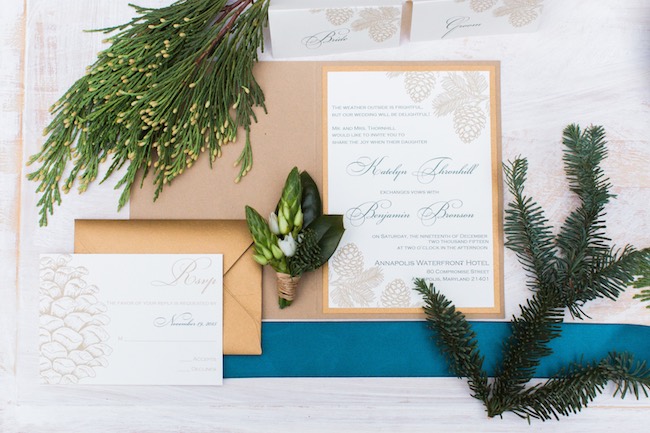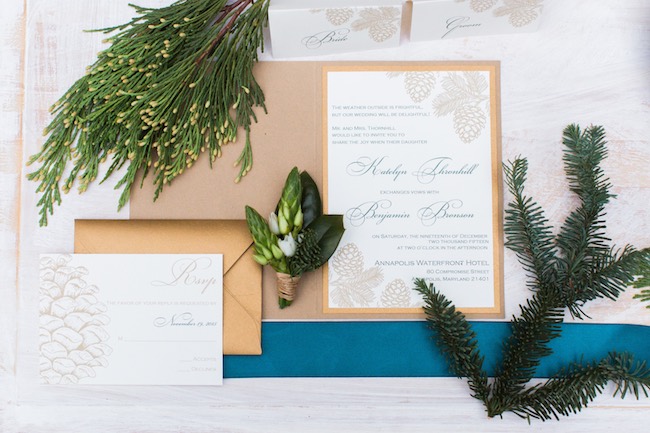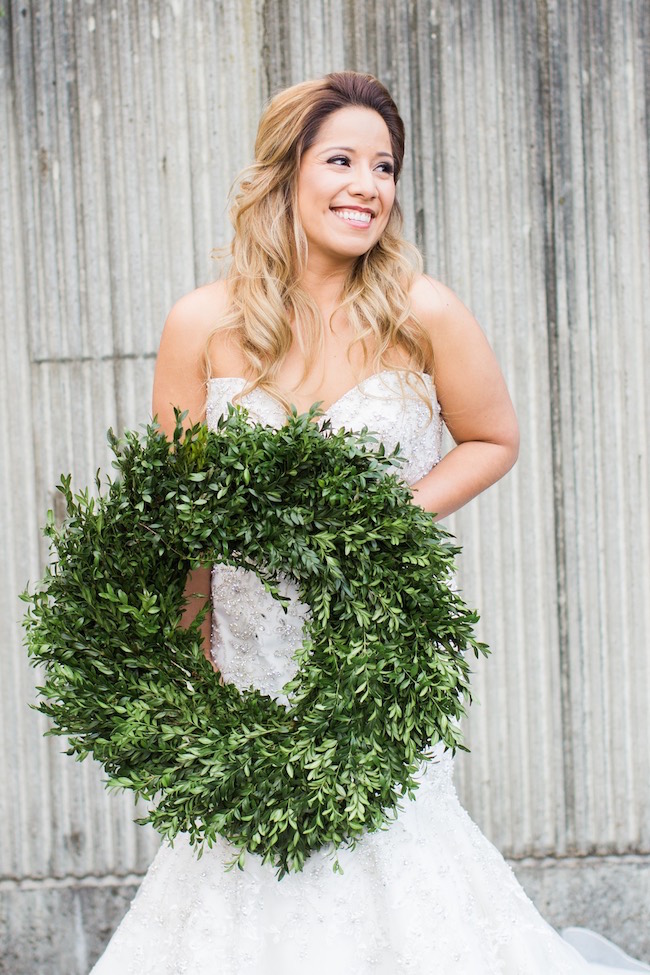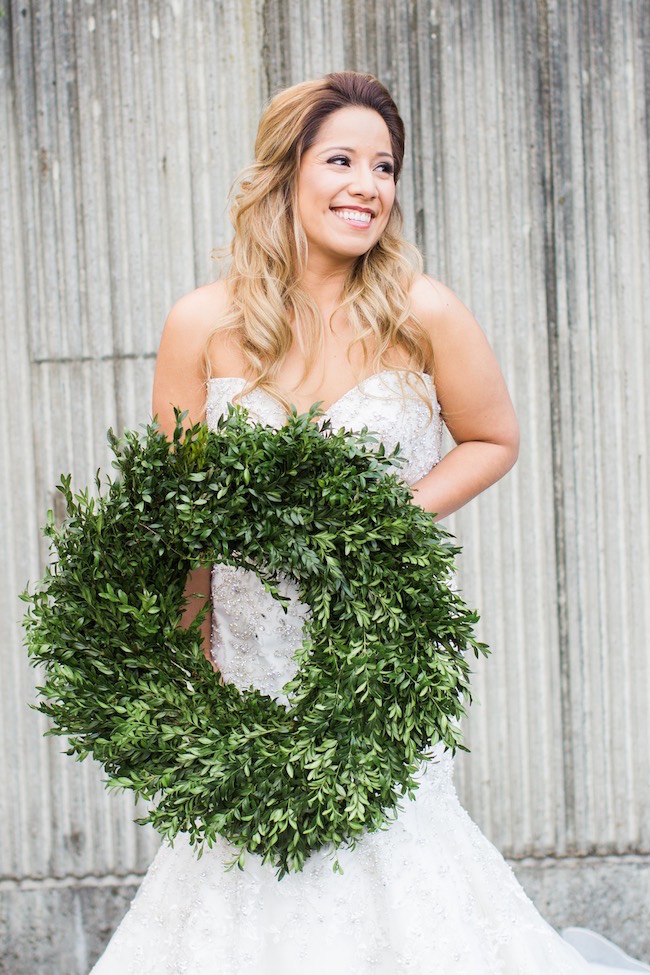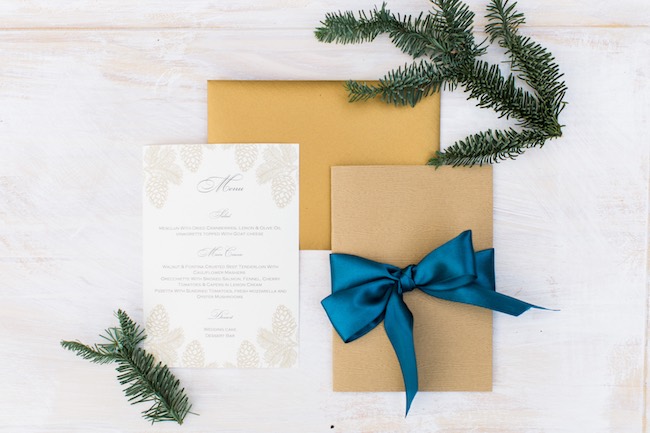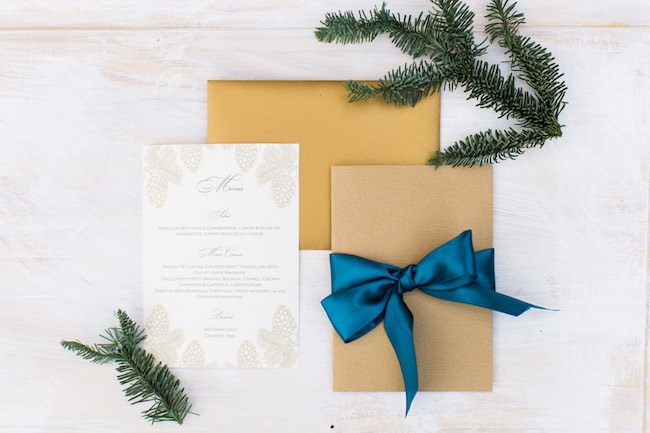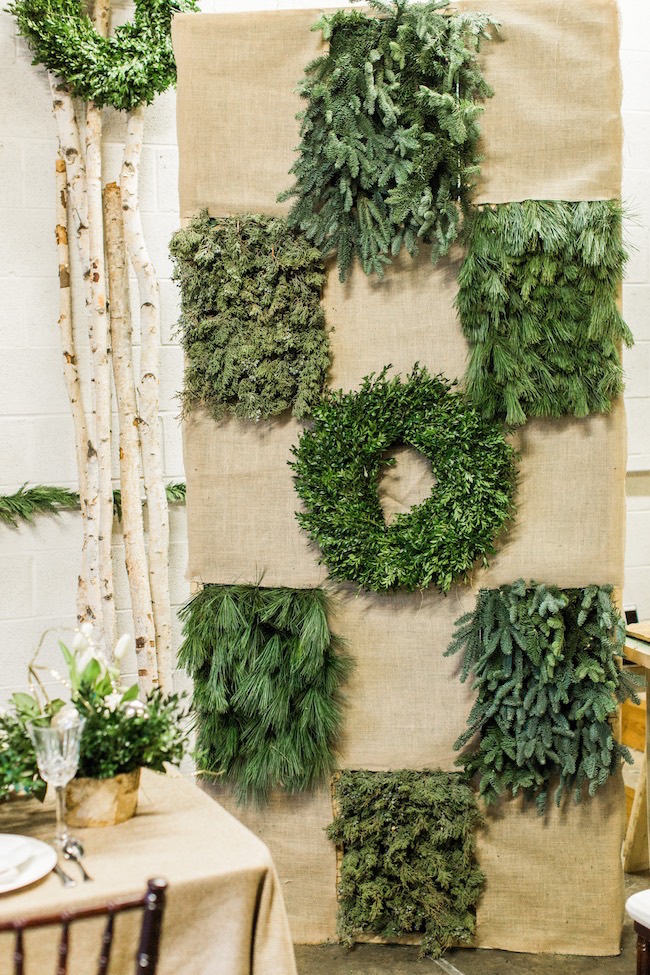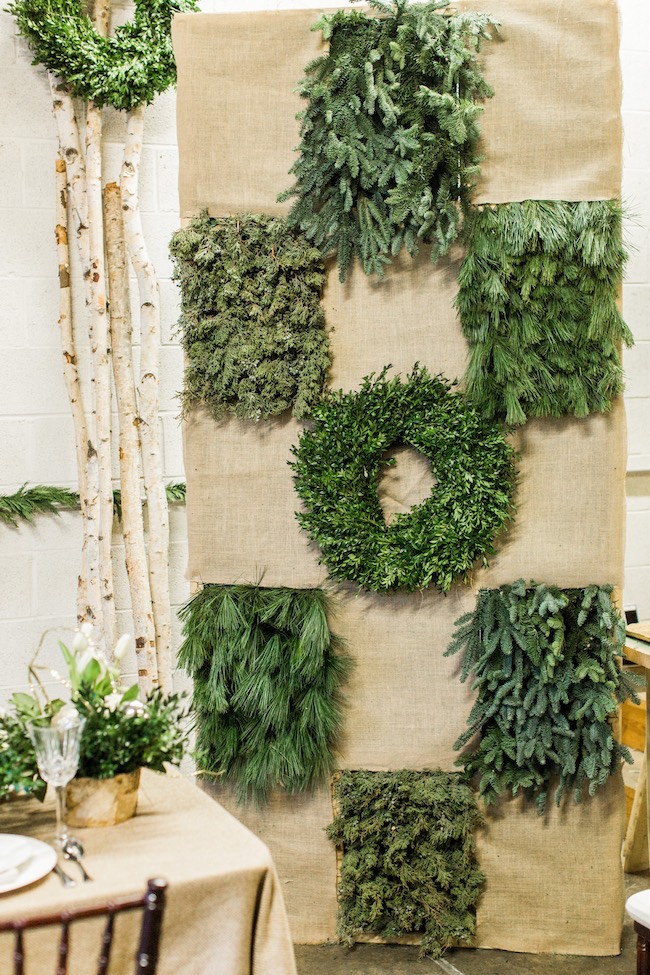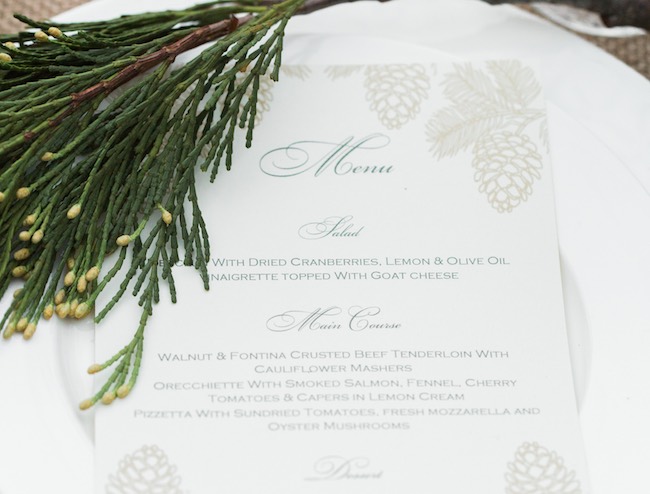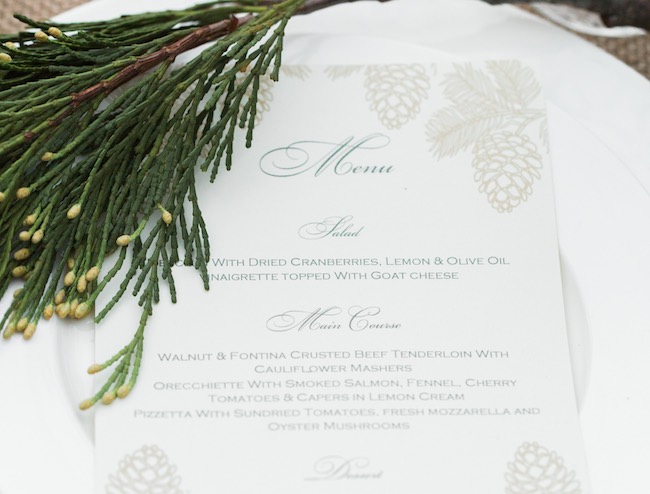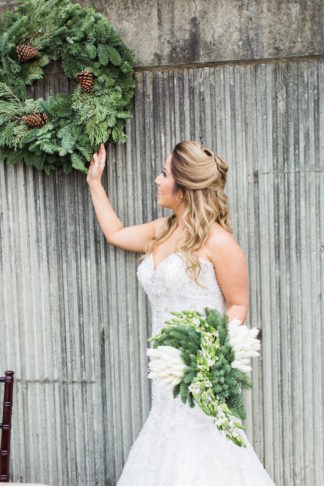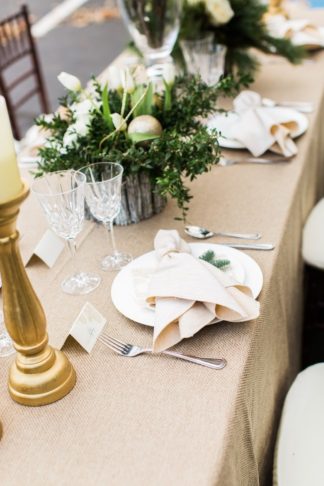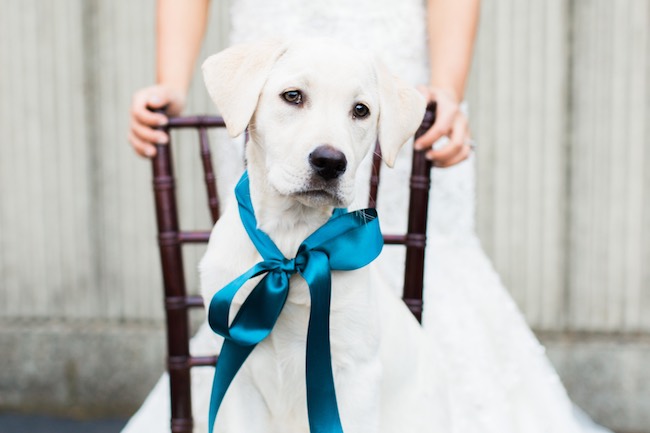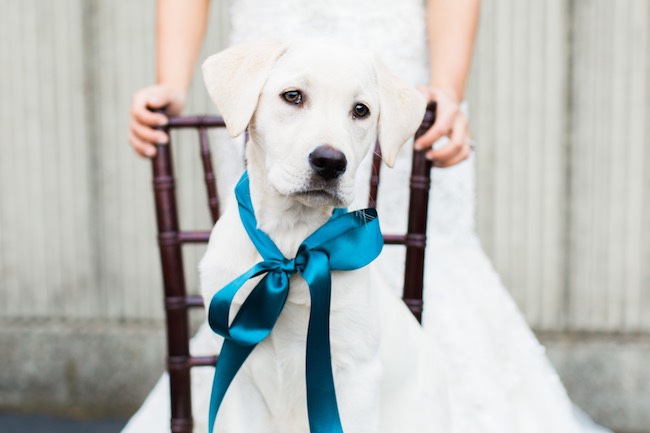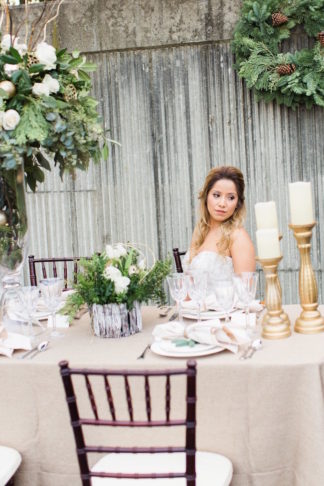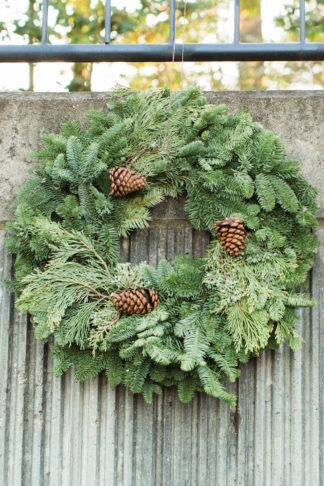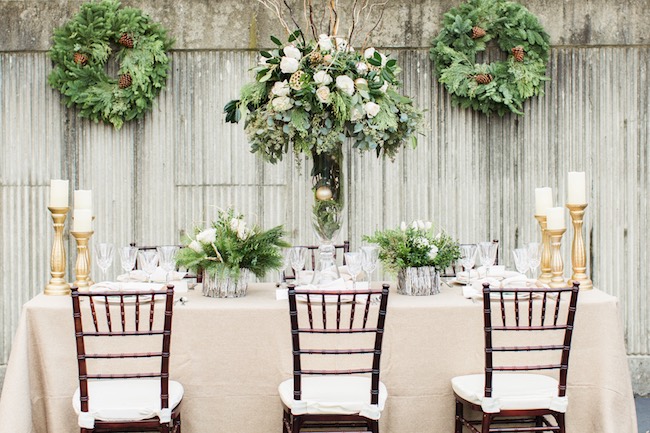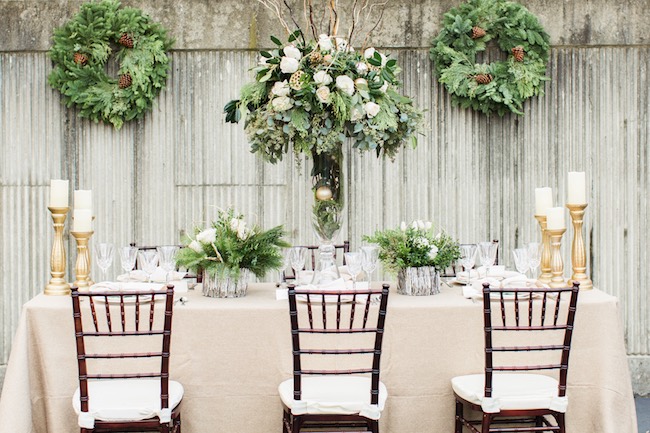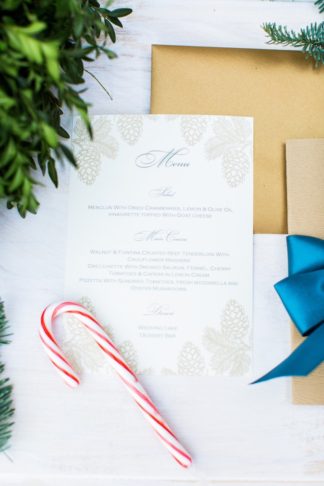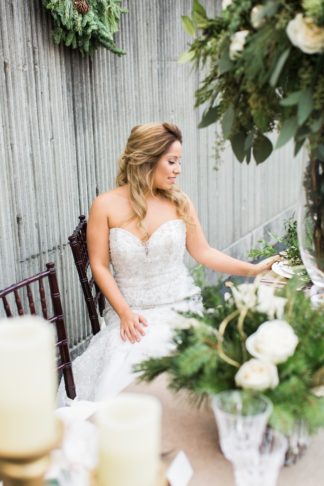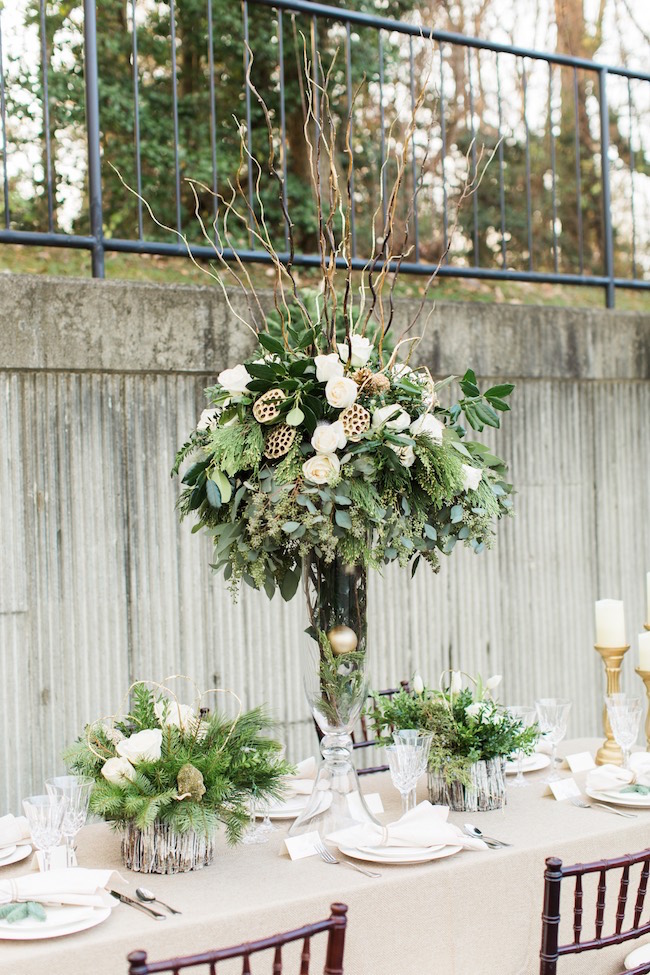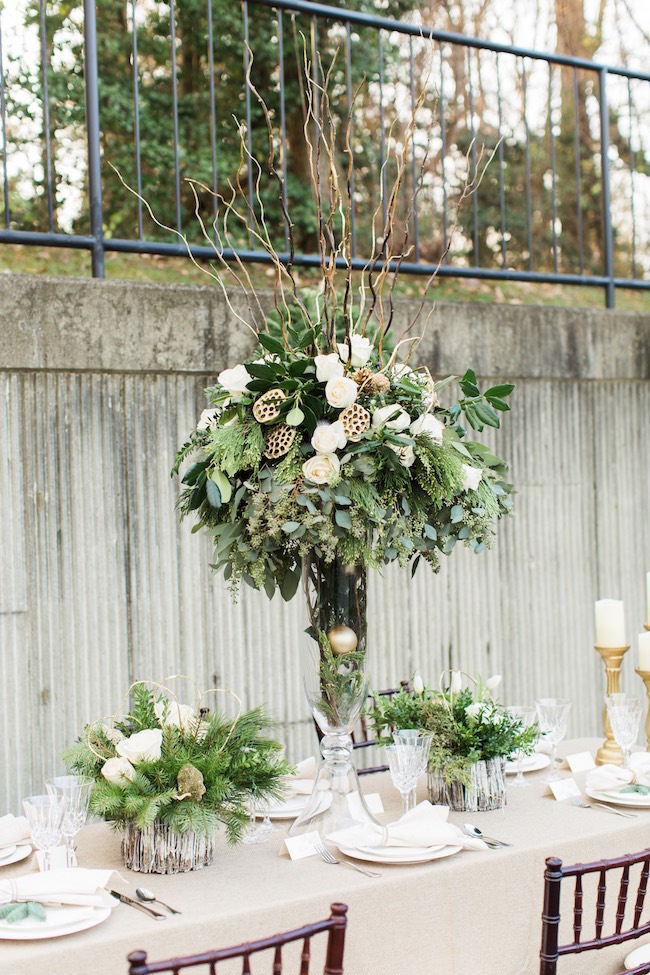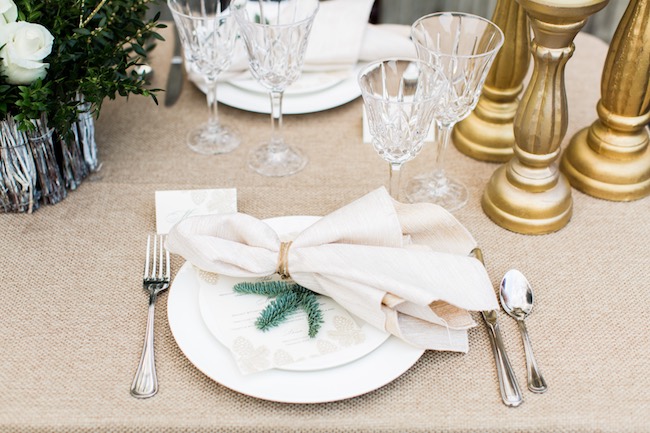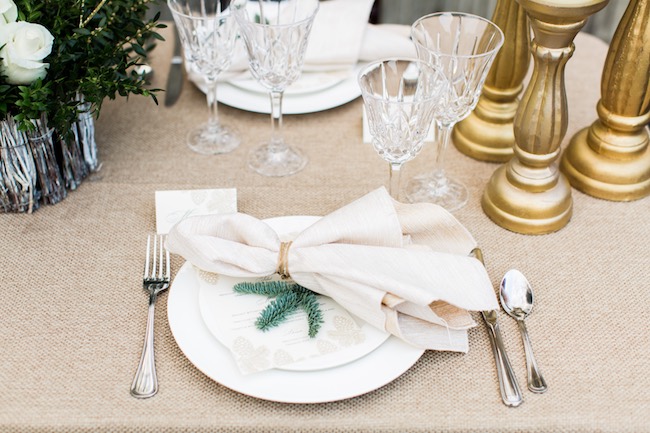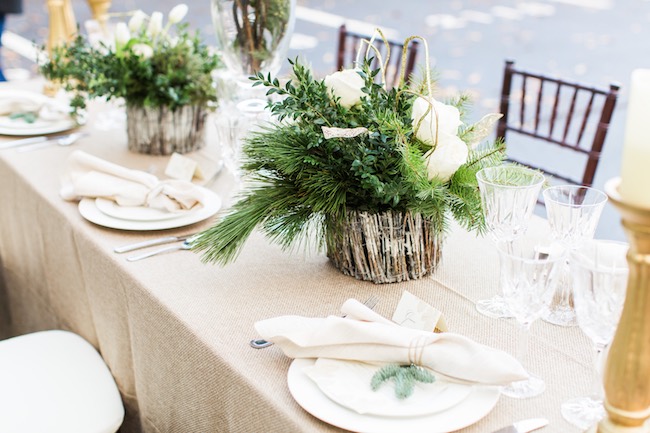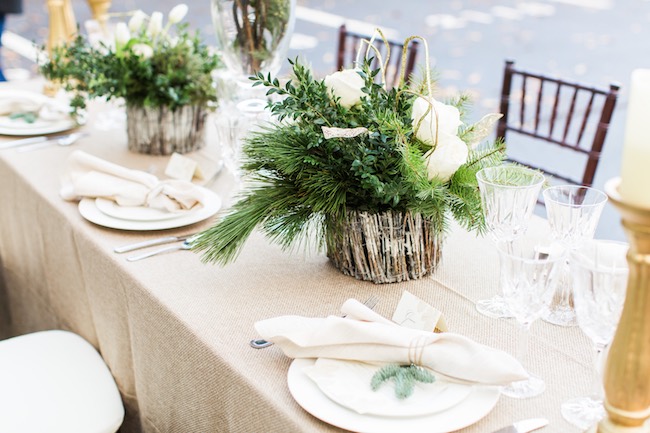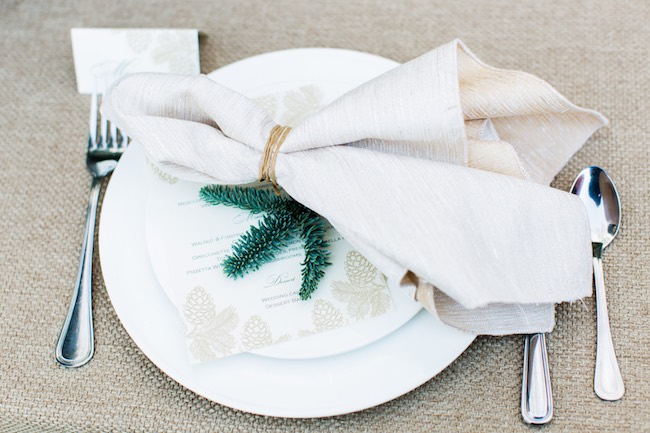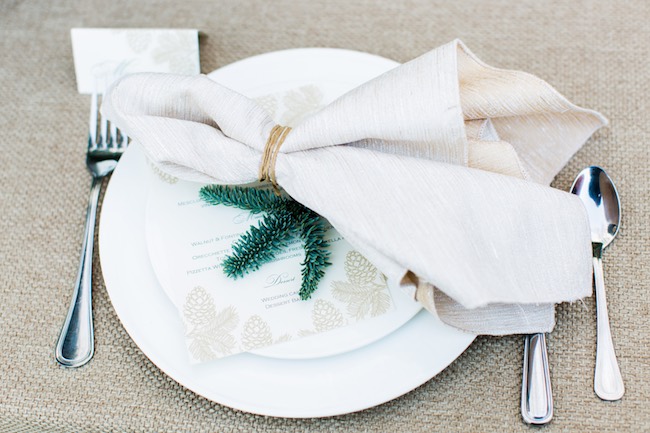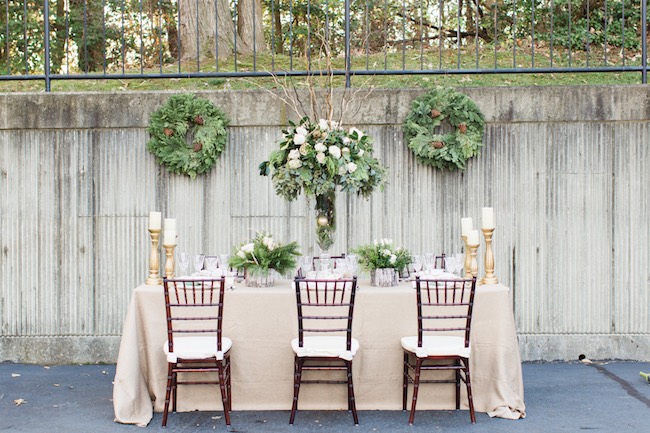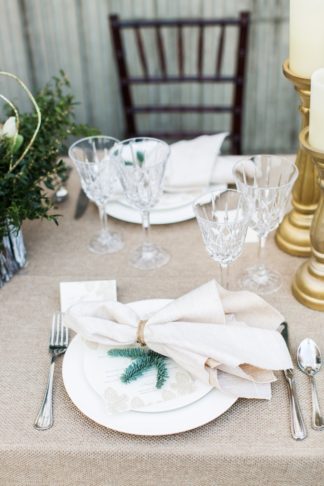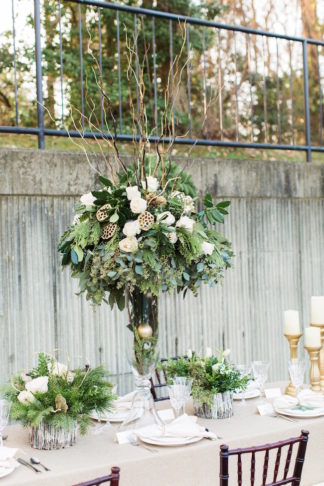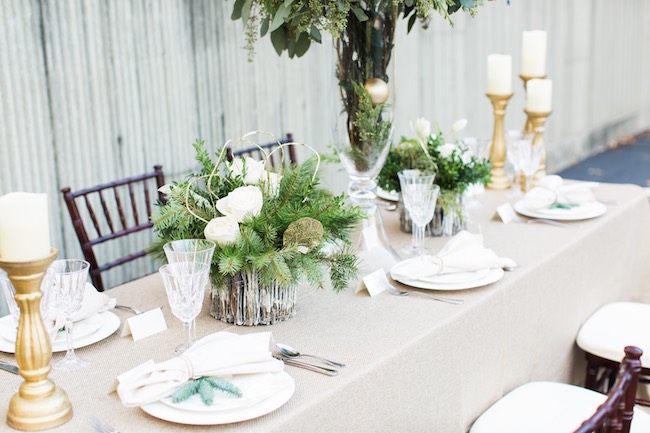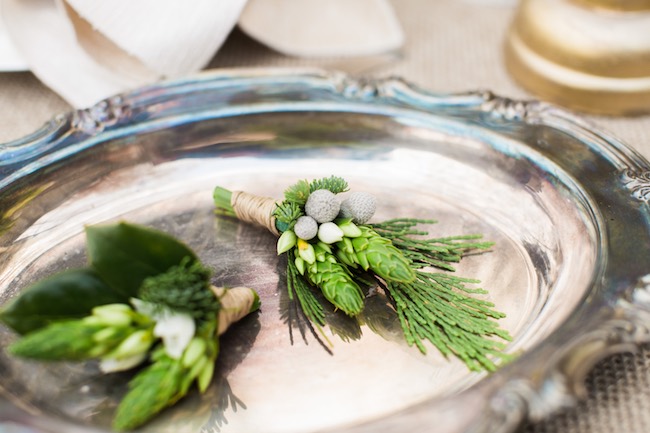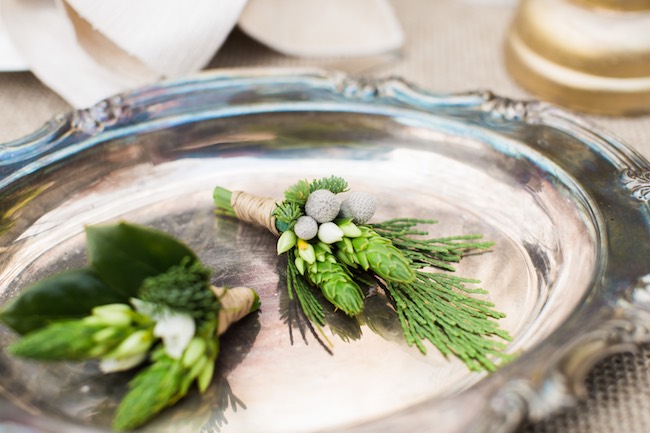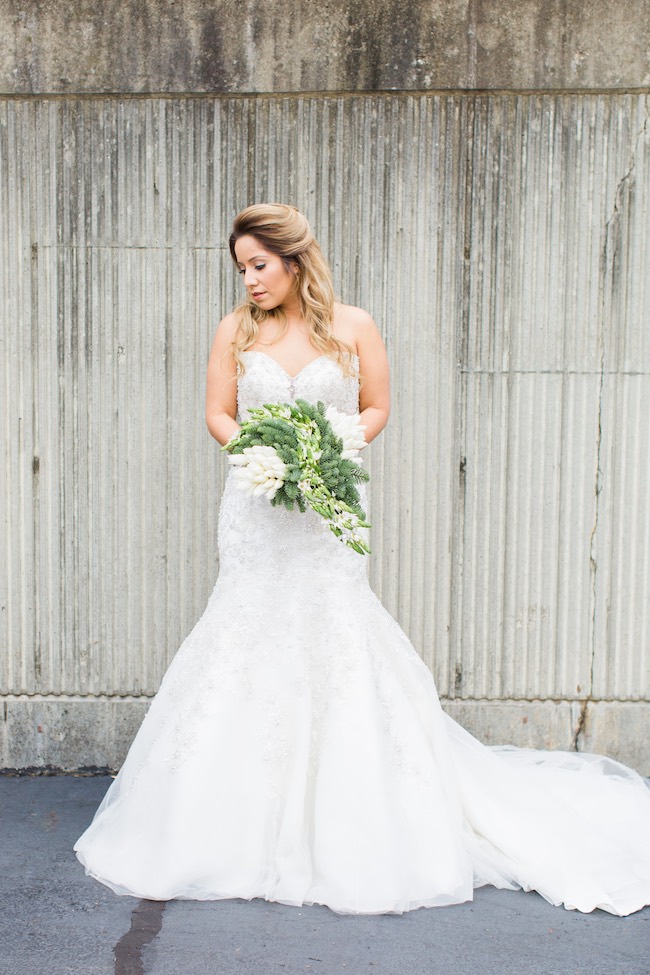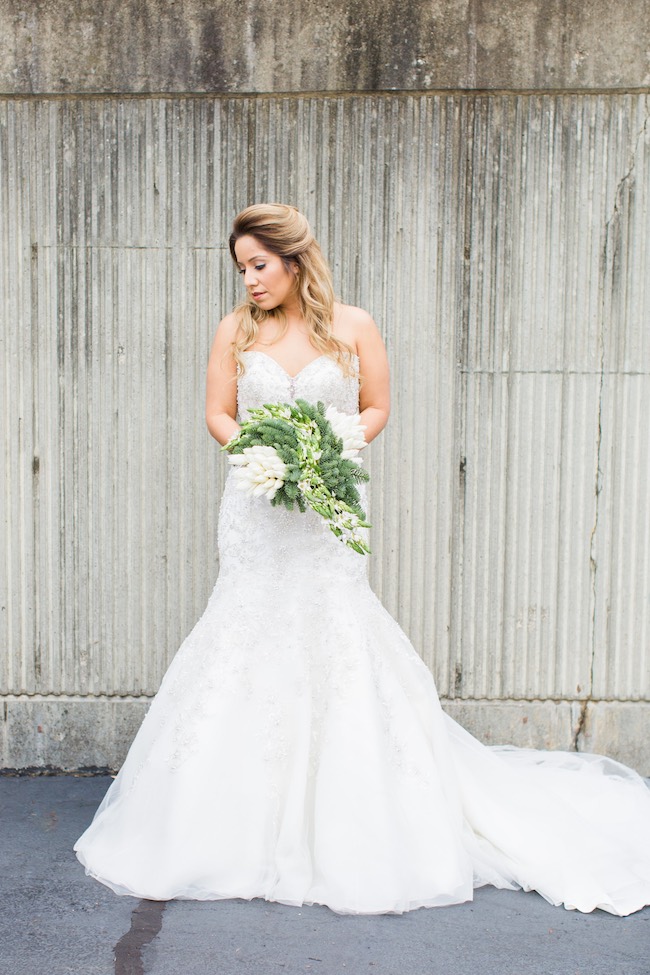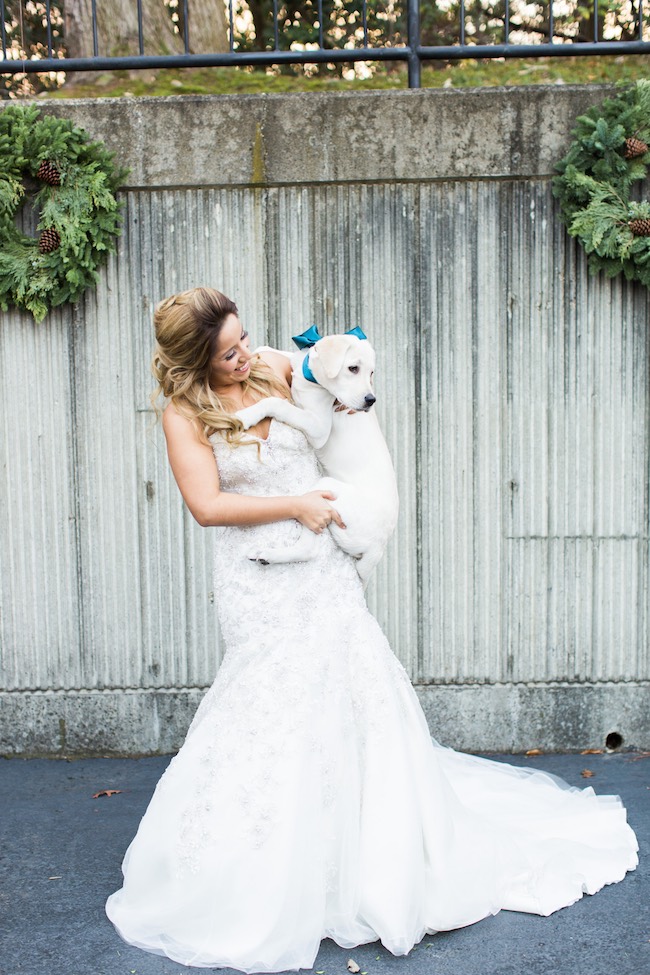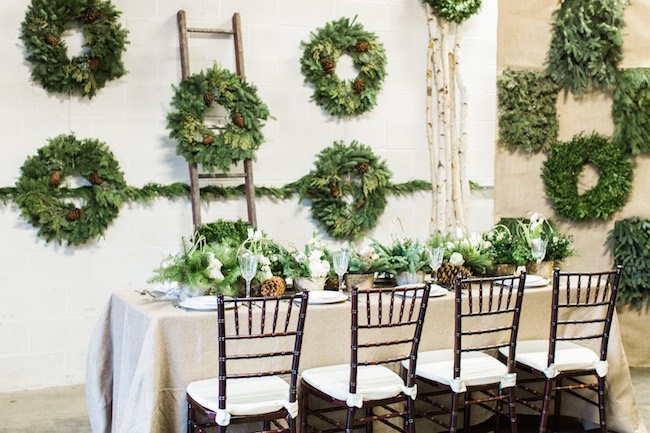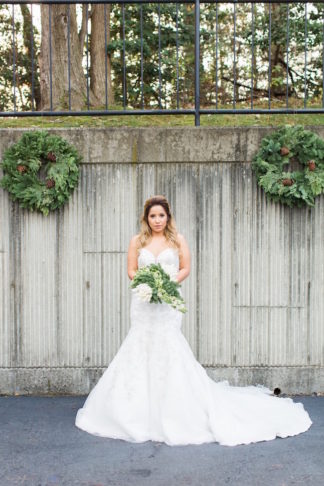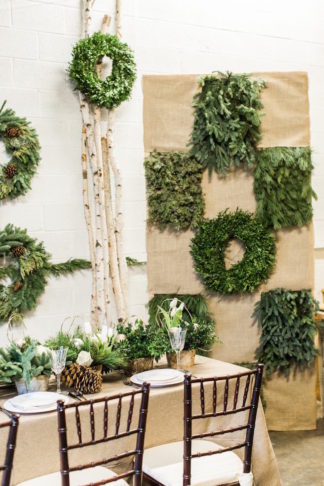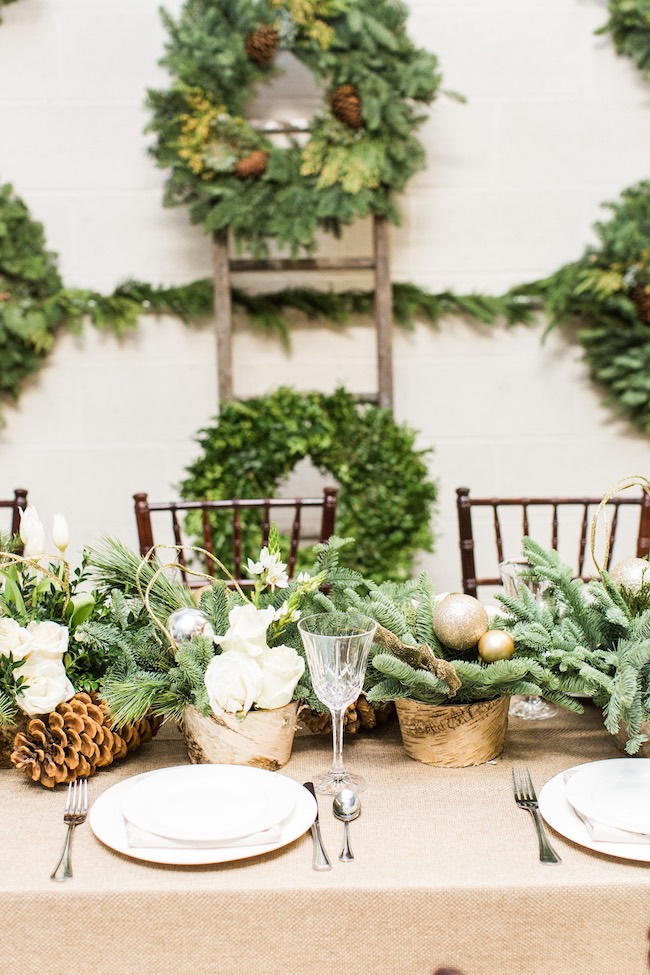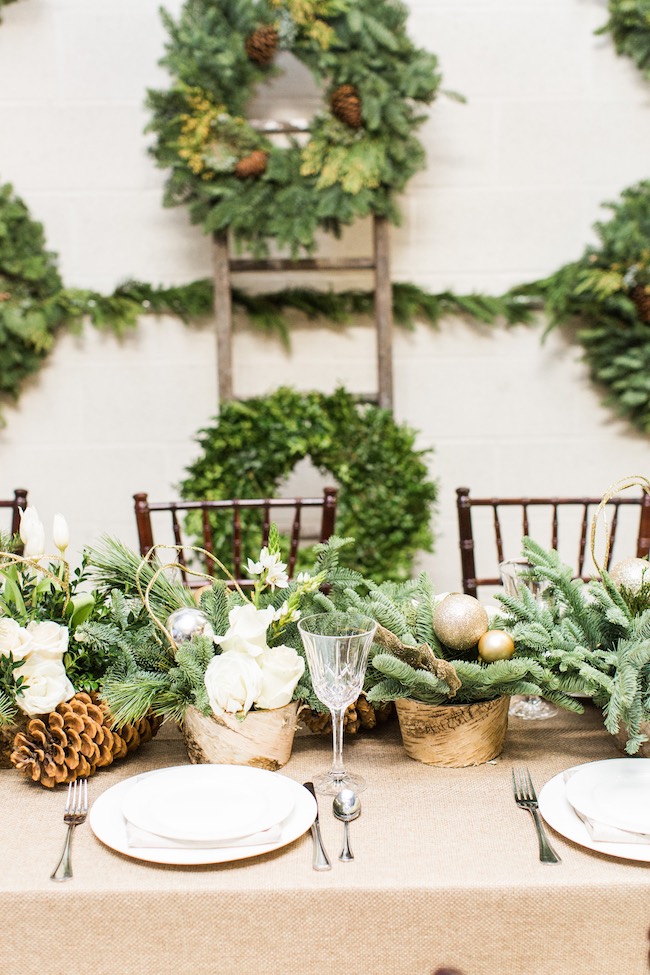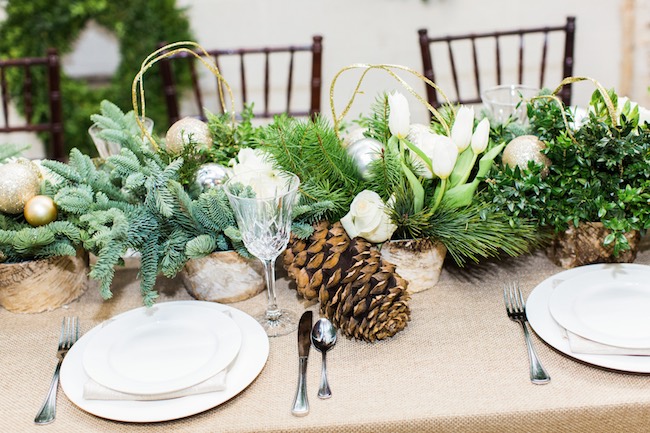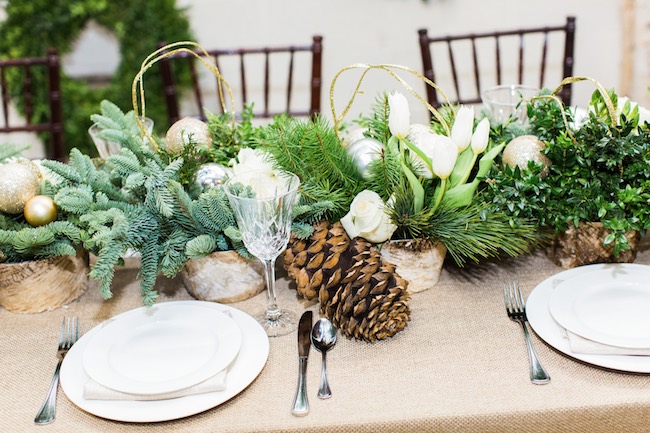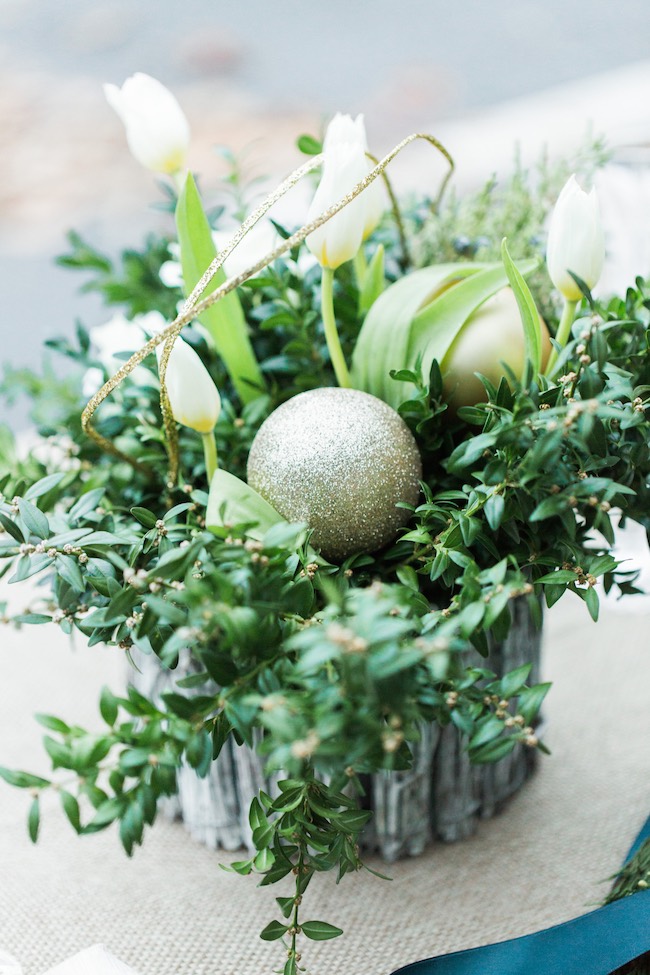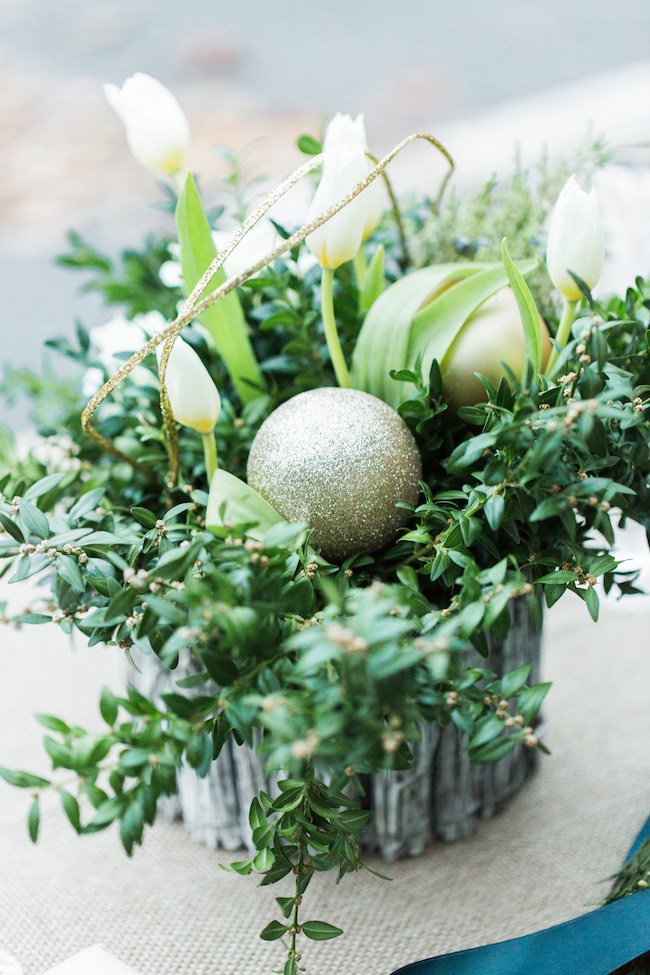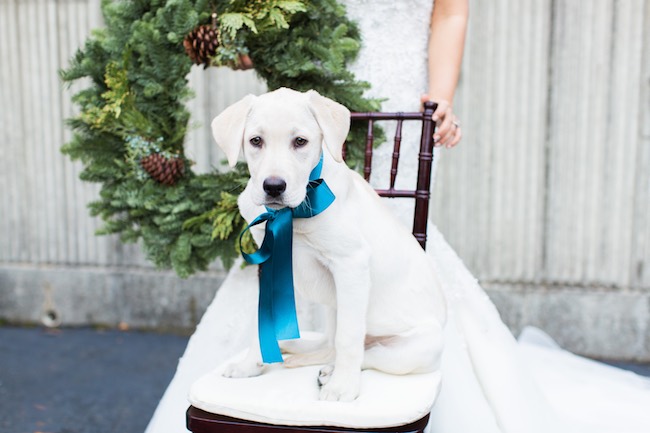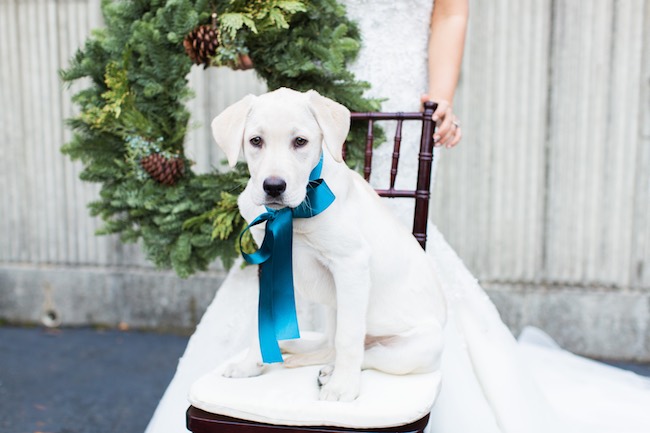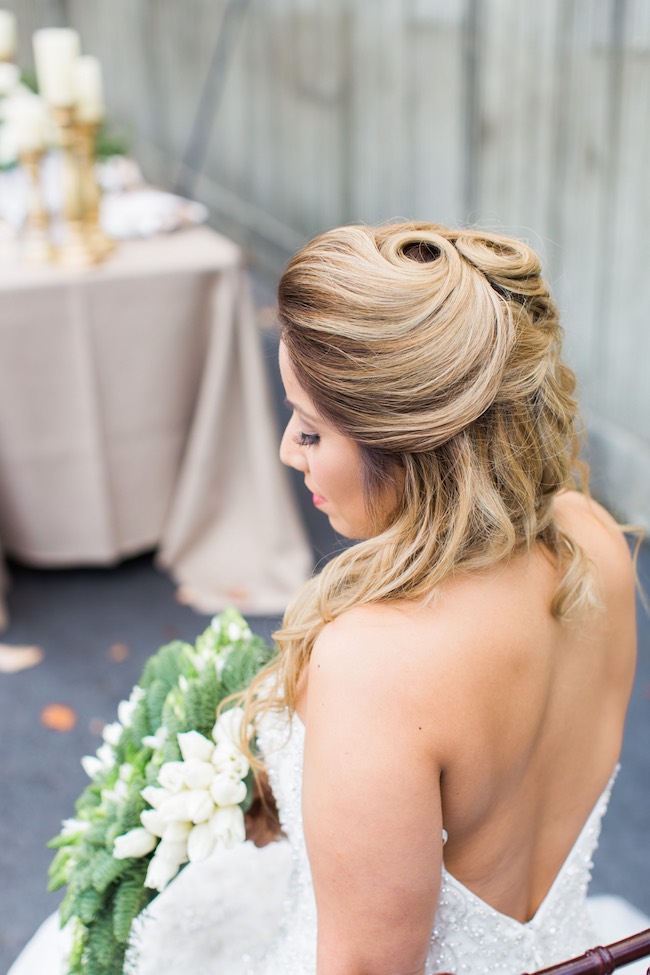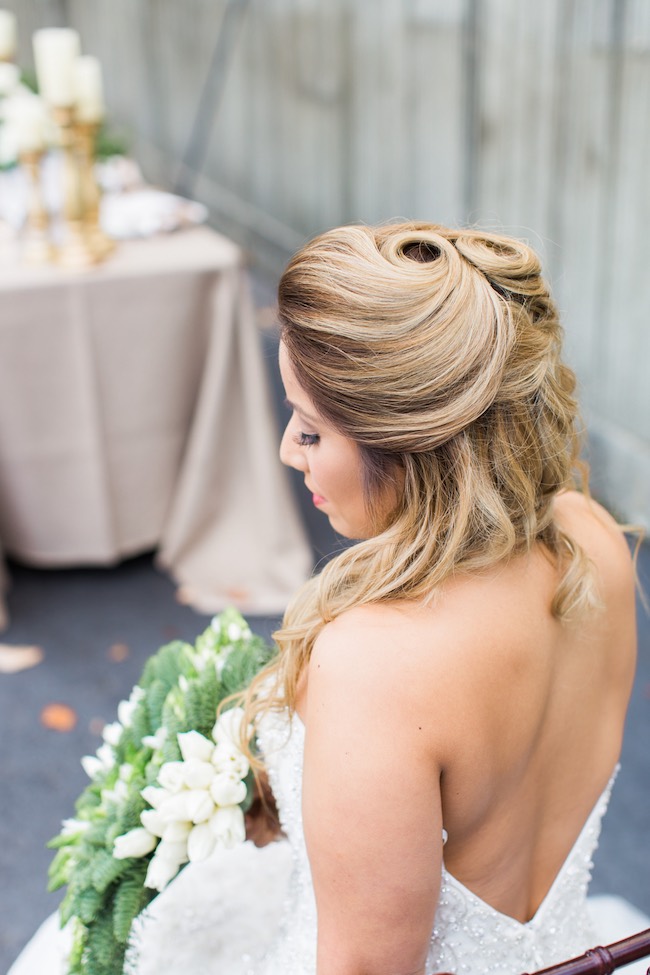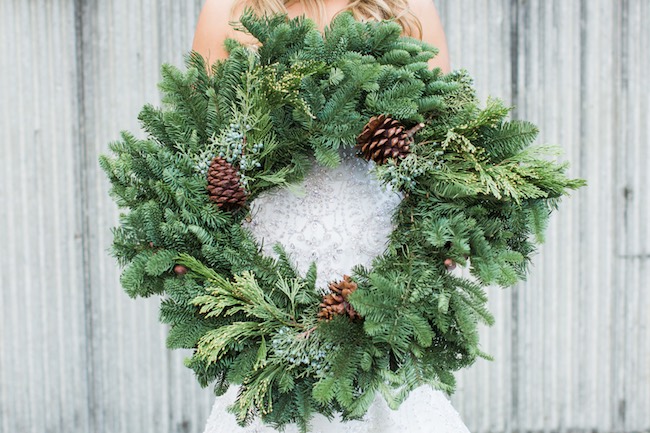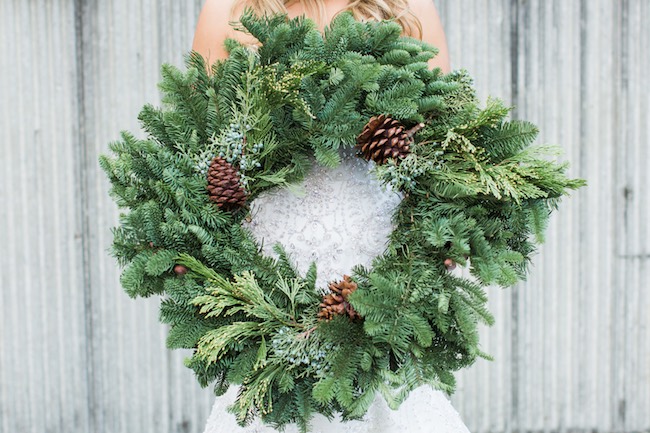 Wedding Vendors and Service Provider List: