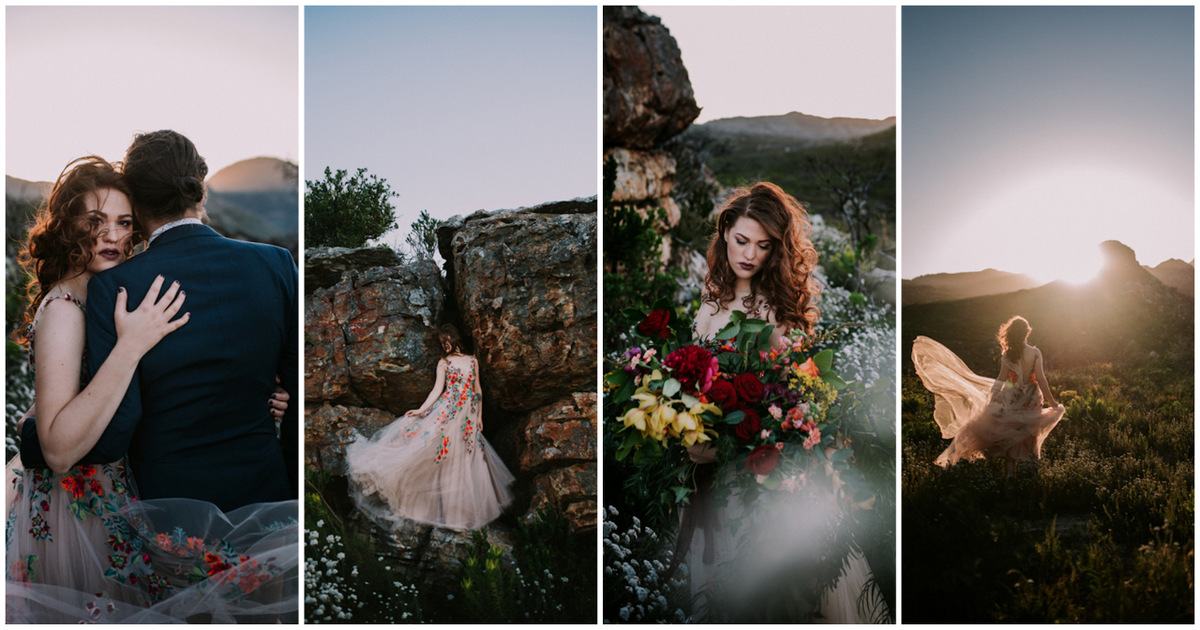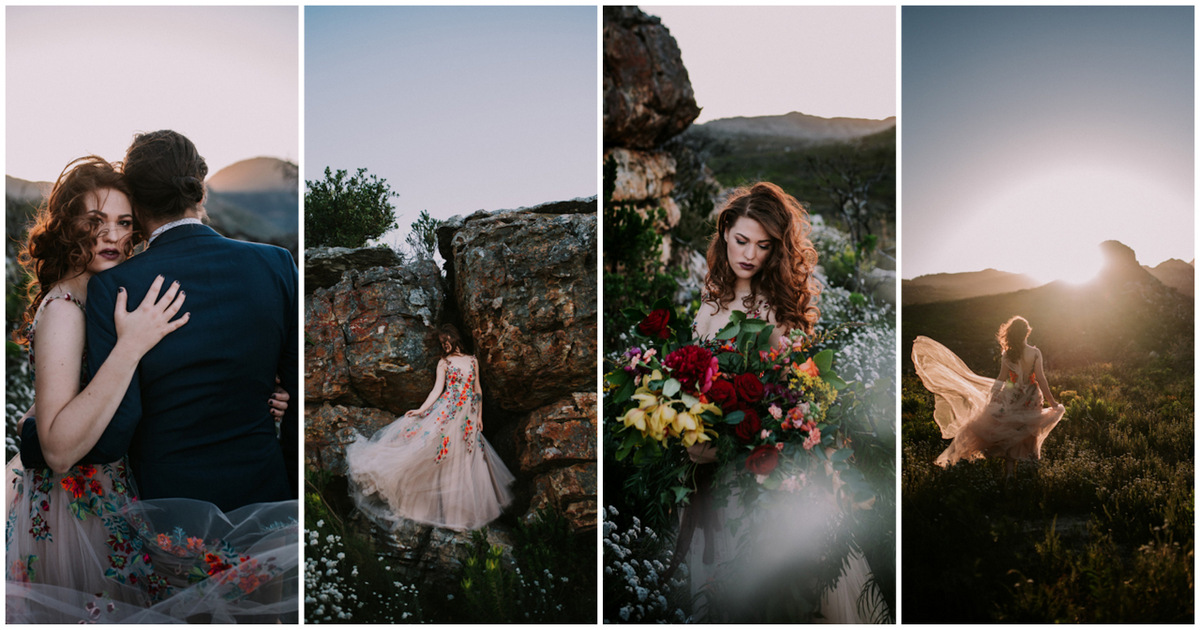 Get lost in a whirlwind of emotion with Lauren Pretorius Photography in today's windswept elopement in Cape Town. We're off to the top of a secret, fynbos-covered mountain for an adventurous couple-shoot filled with the rich gold and red colors of a South African sunset.
Striking indigenous flora and fauna create a dramatic natural landscape, showcasing the incredible floral dress made by Rene H Couture alongside an exquisite jumble of warm, jewel-toned blooms by Bouwer Flowers. Dreamy, whimsical and filled with Cape Town magic!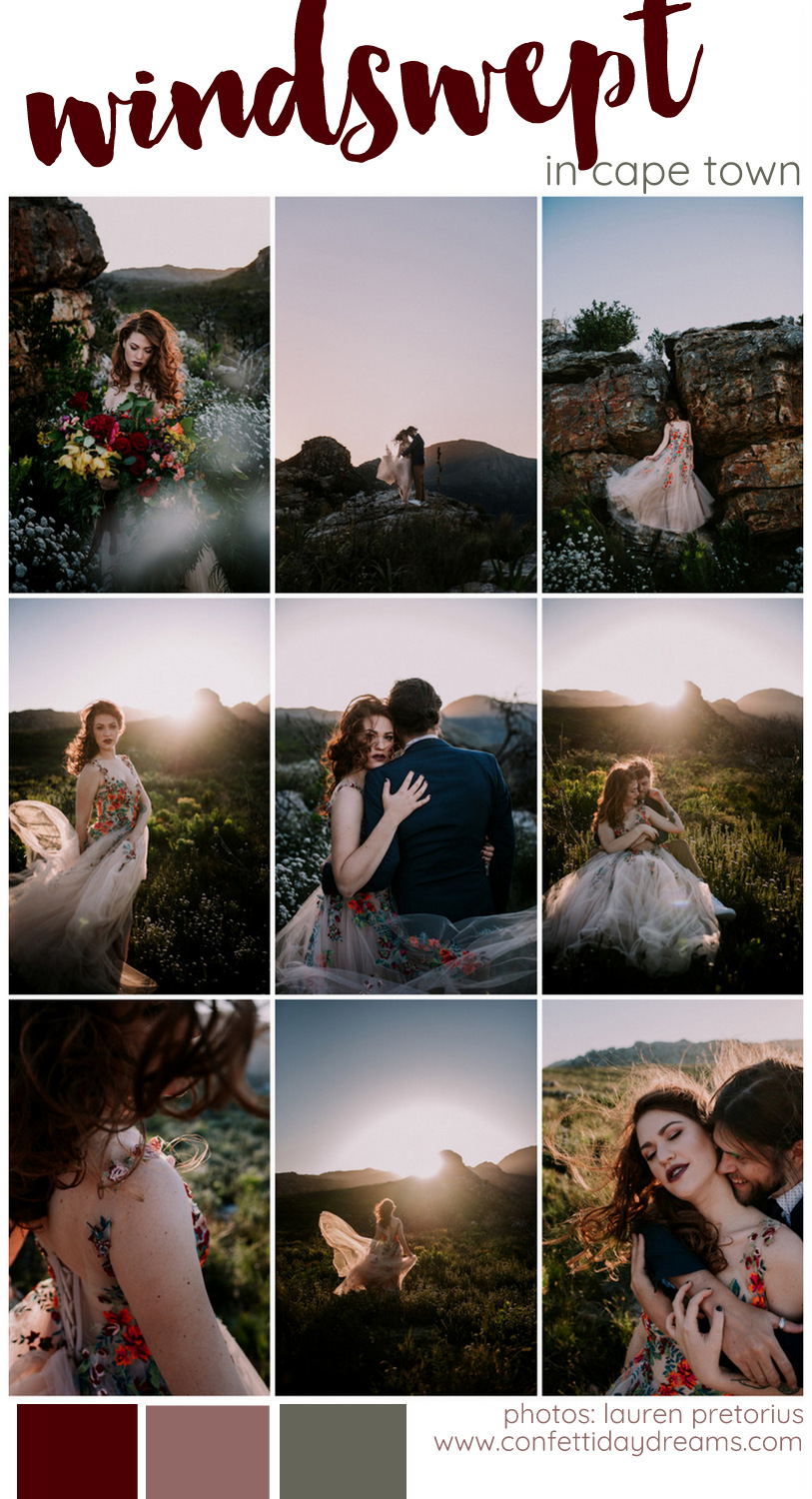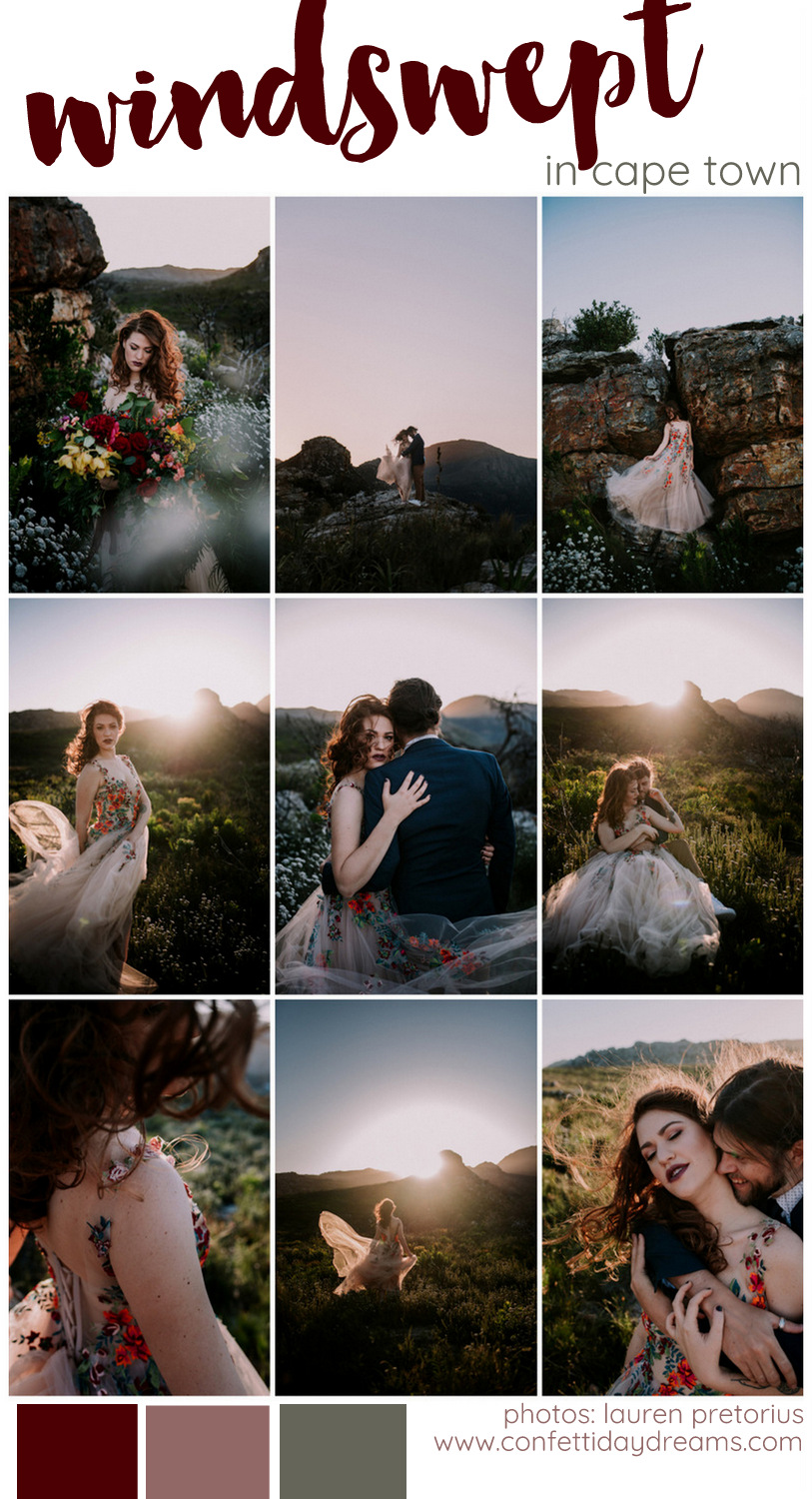 Floral artist Shari of Bouwer Flowers, who is also the flaming-hot model, created the super-sized bouquet. A statement piece, designed to look swept-up, the bouquet is a wild, unstructured cascade of Peonies, cymbidiums and greenery. The flowers are based on the patterns and colours seen in the Rene H couture gown.
This dream of a gown features dainty, colourful, hand-stitched flowers on nude mesh, which almost appear to burst forth from the wild bride's flesh. Bold lips and tousled hair by Oulik Vroulik complement the deep shades found in the flowers and gown.
We're basically obsessed with the mood and emotion of these dramatic, passion-filled images!
Moody + Emotional Cape Town Mountain Elopement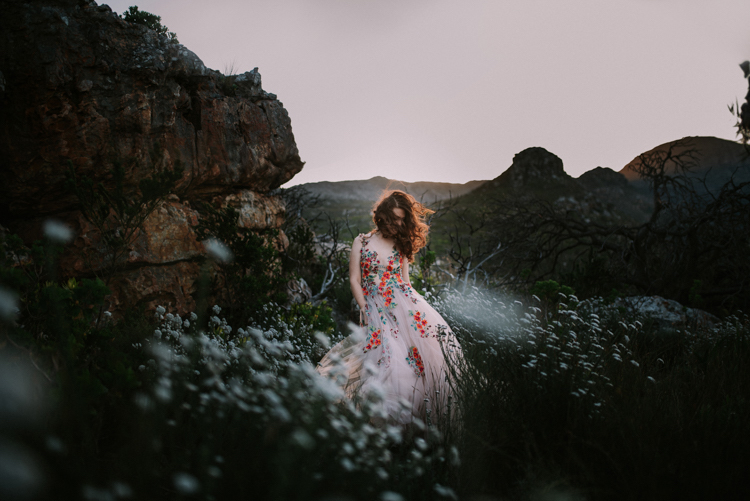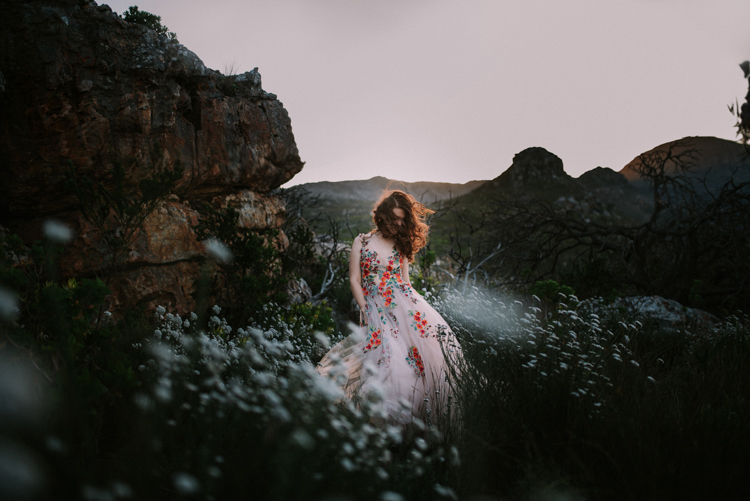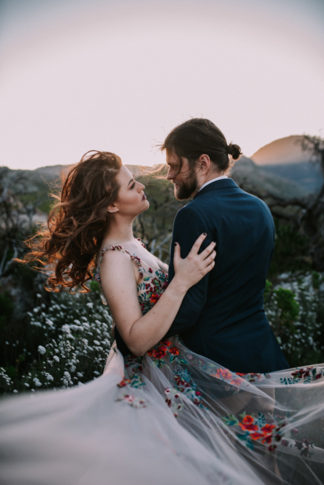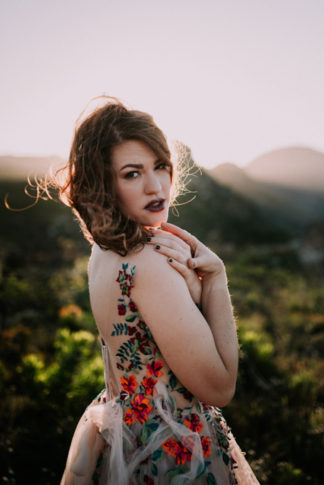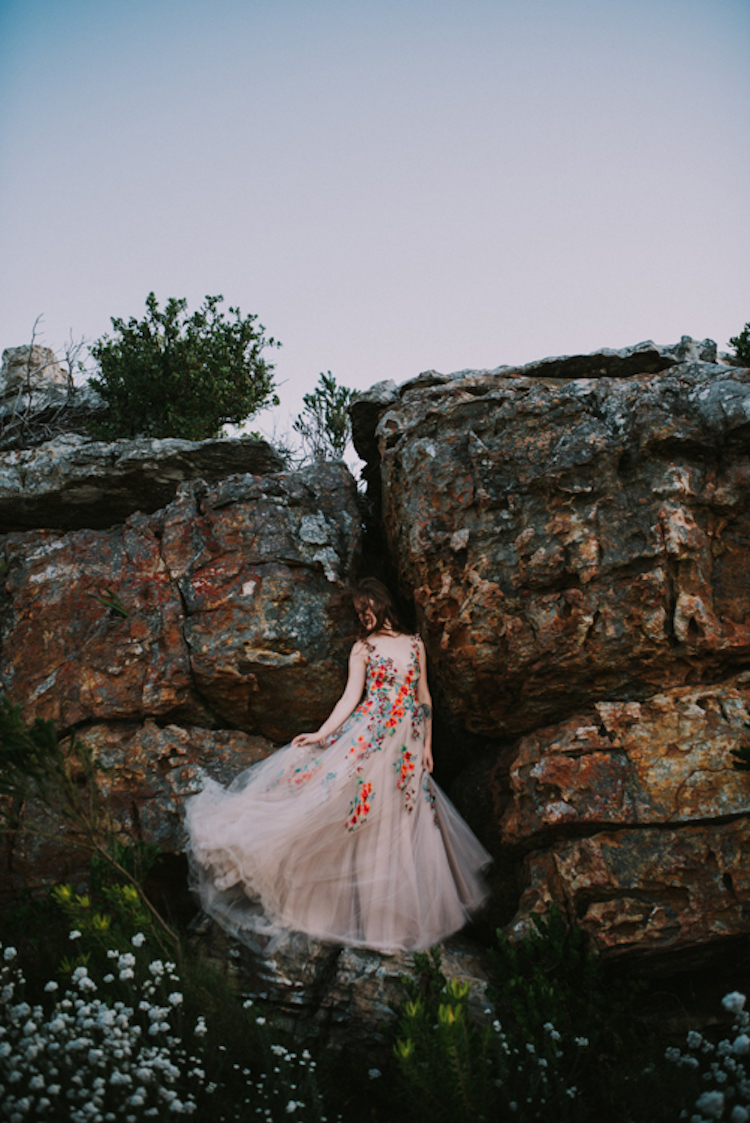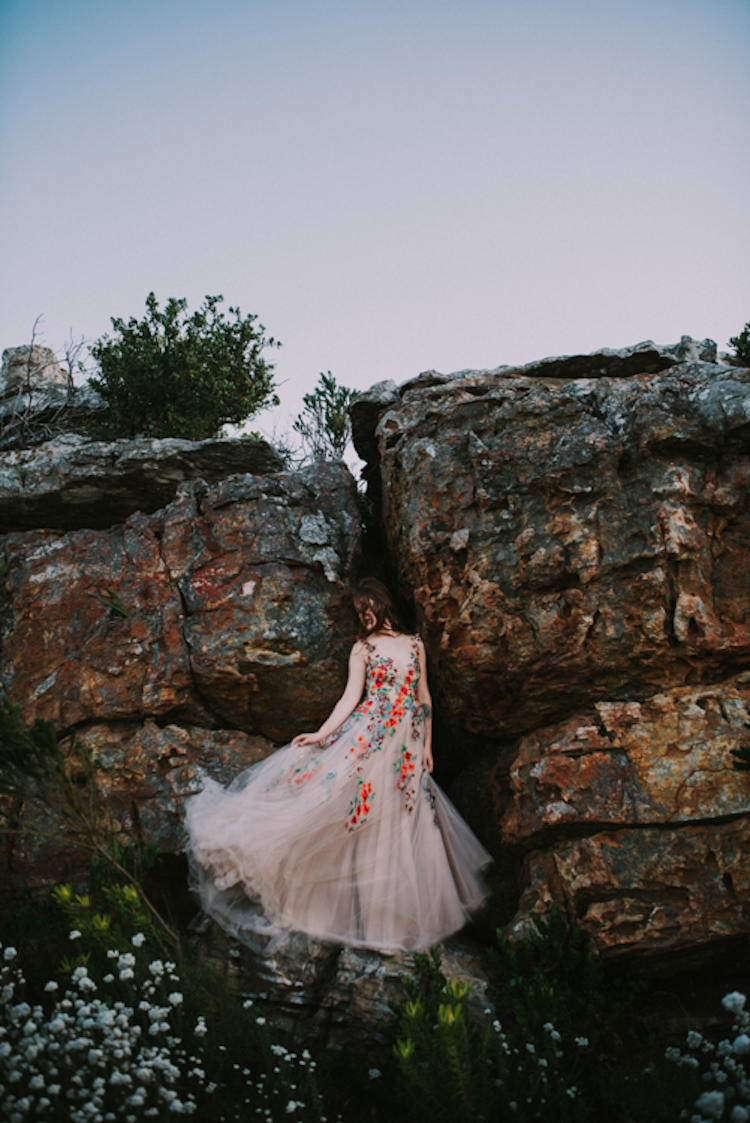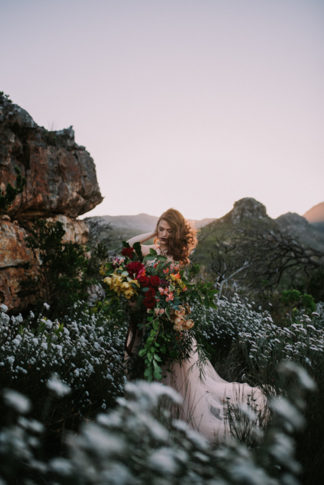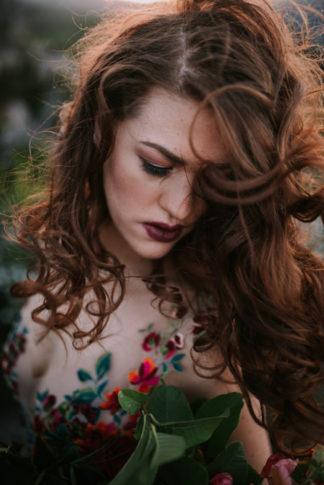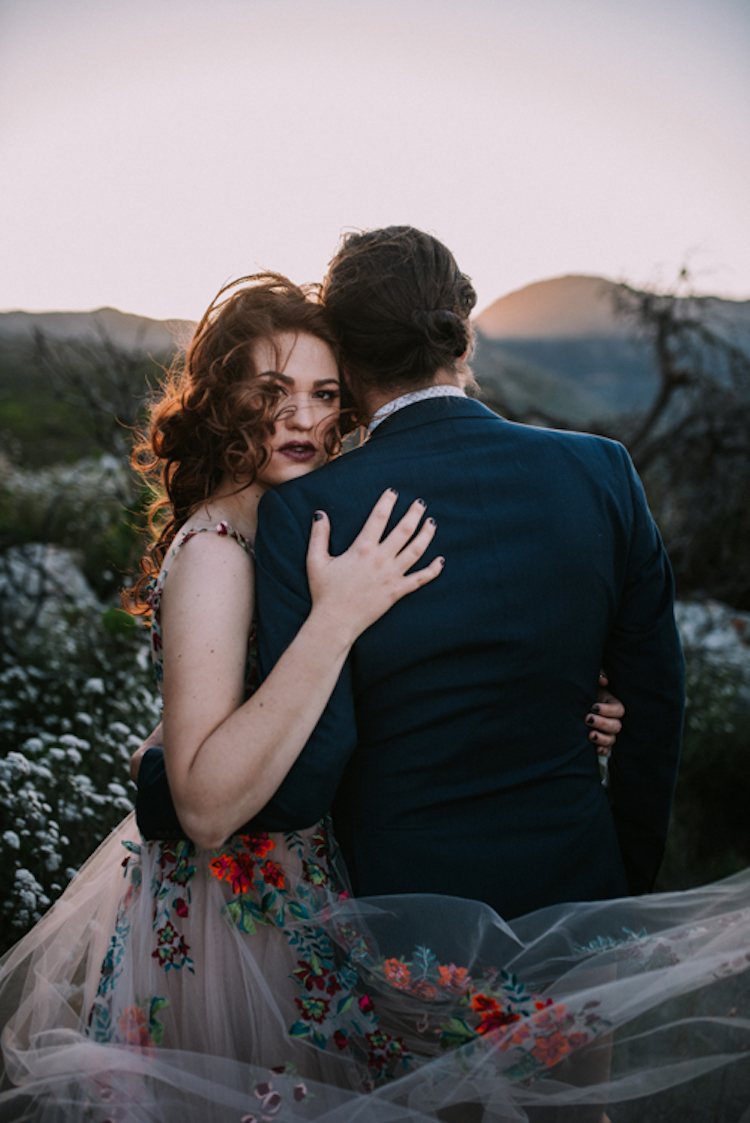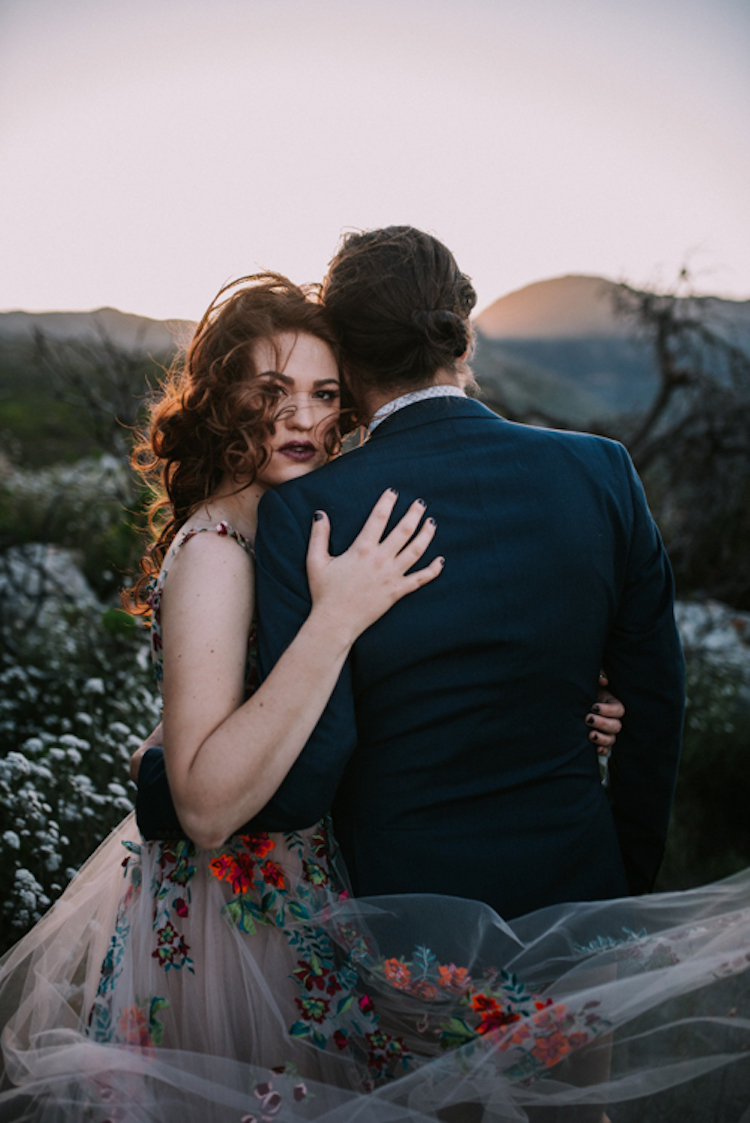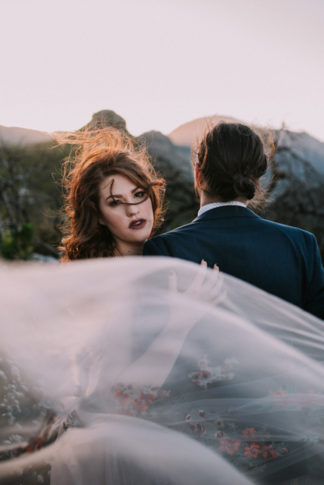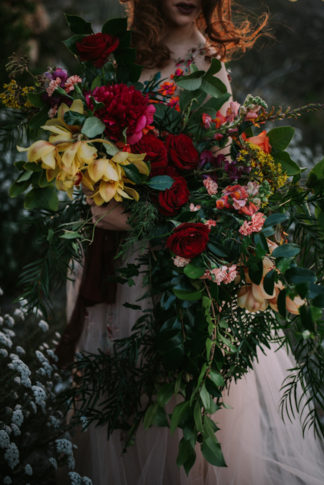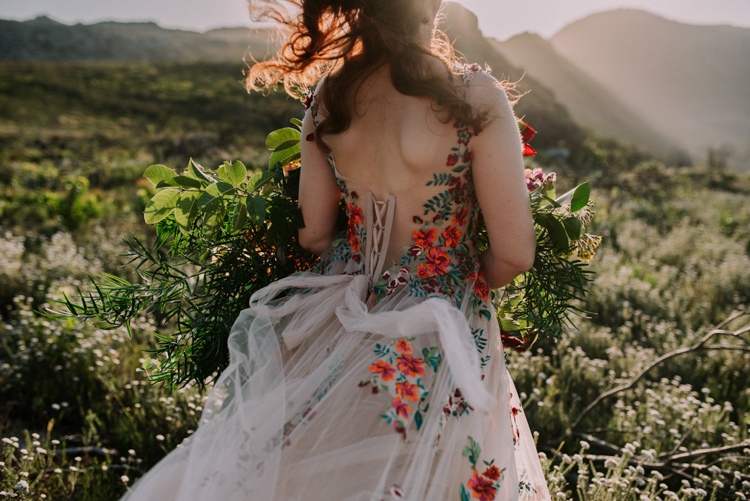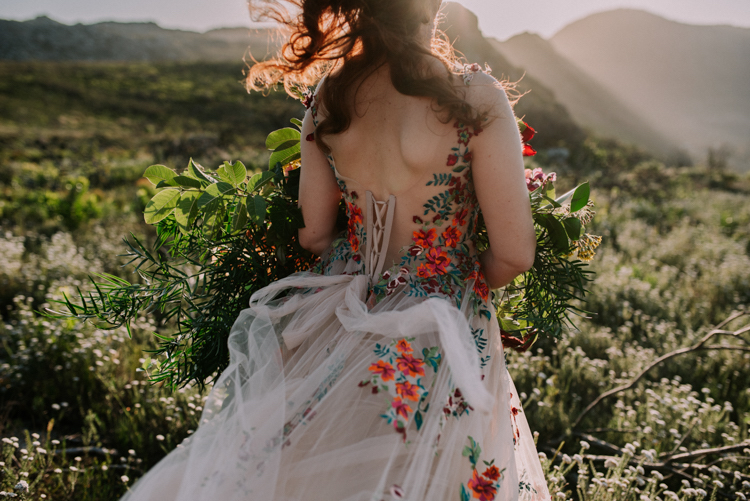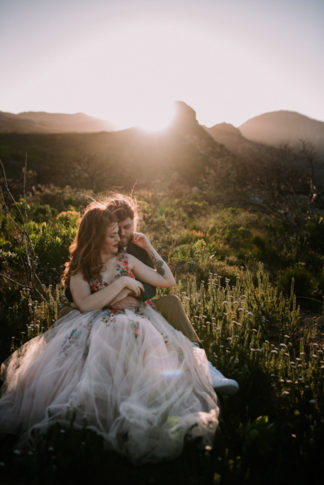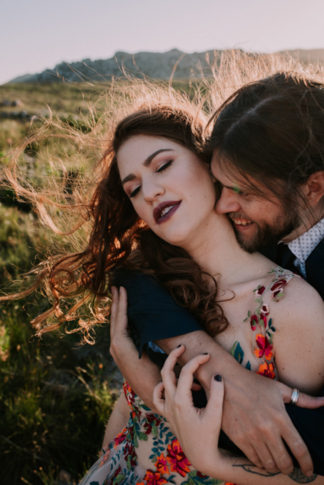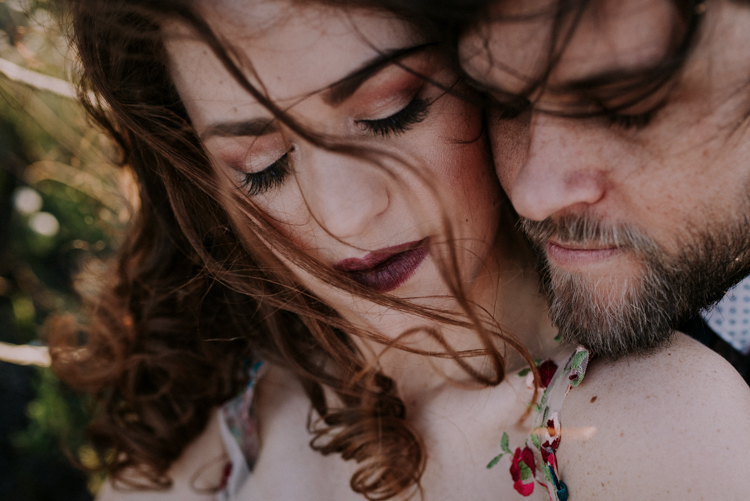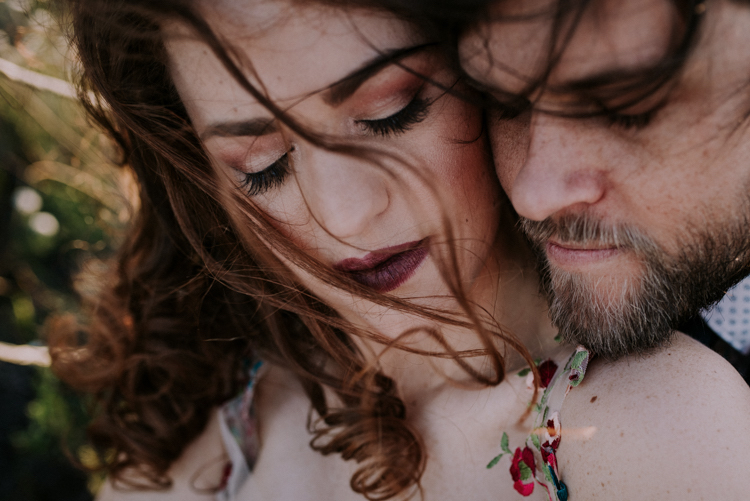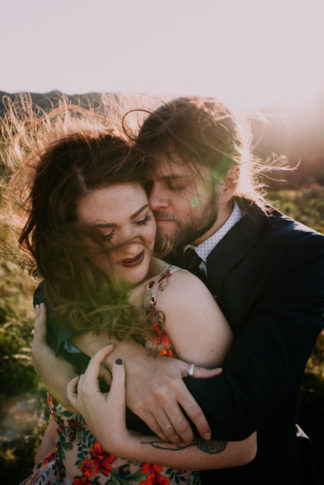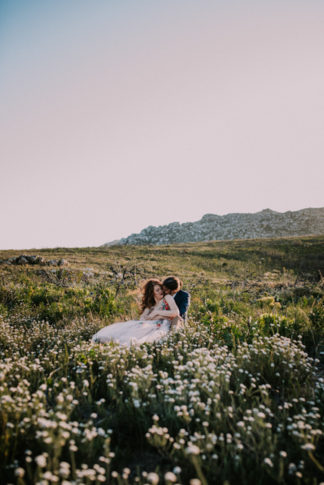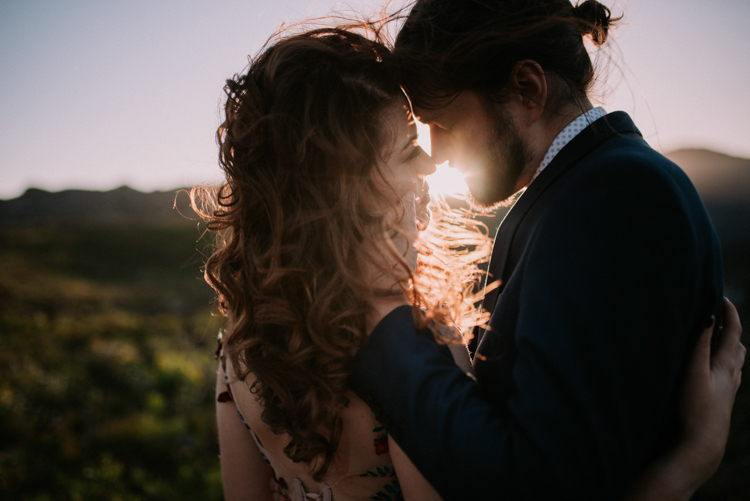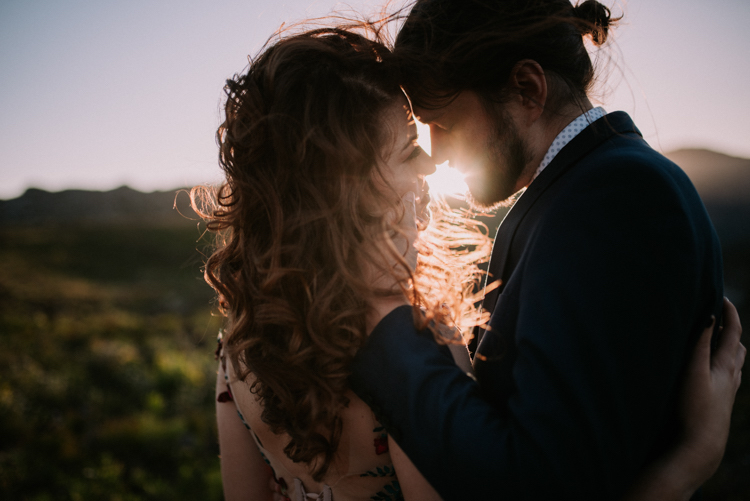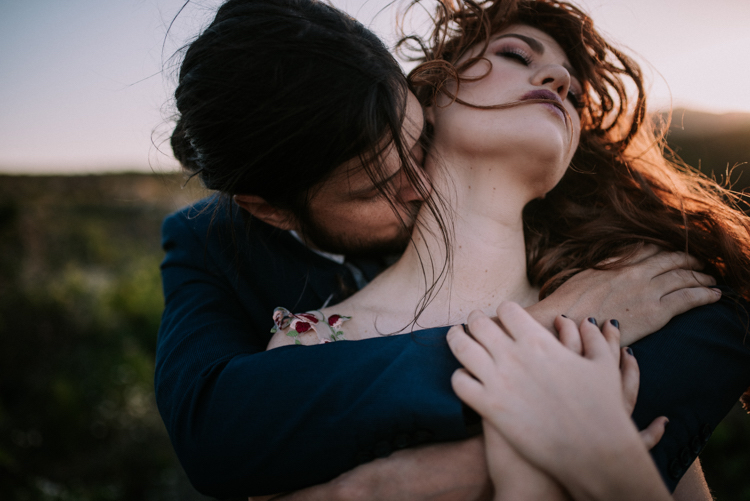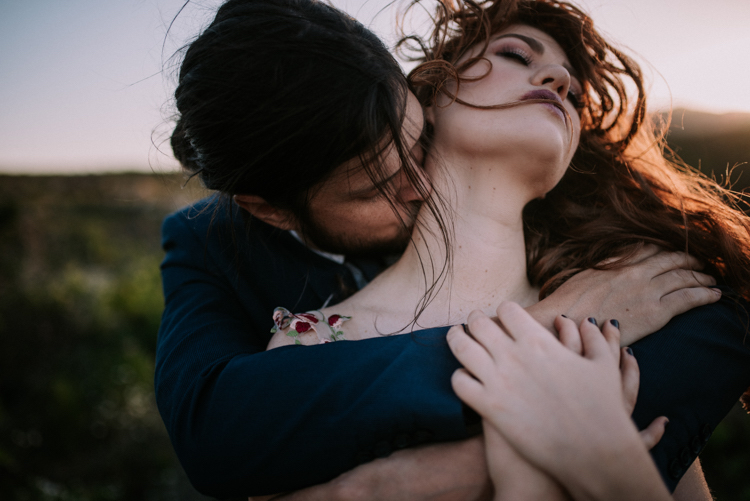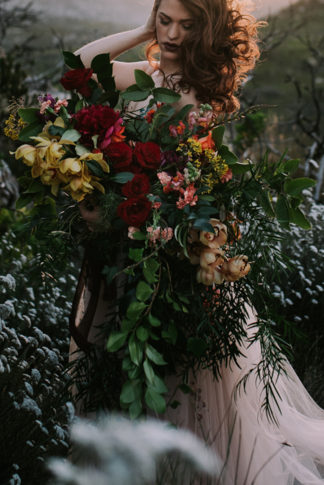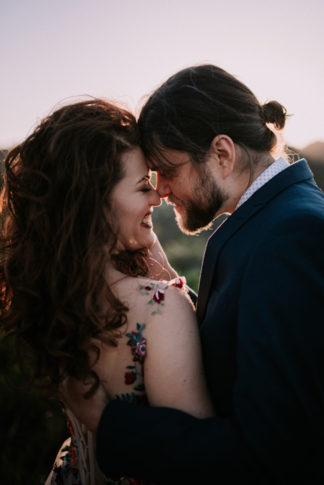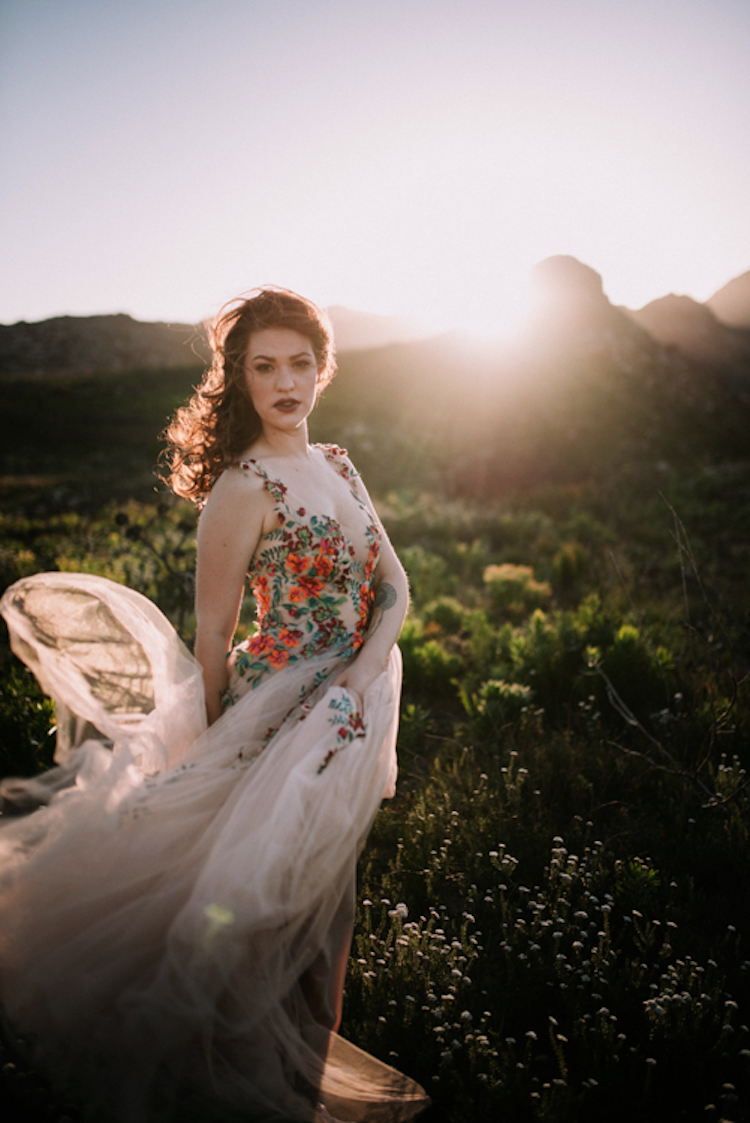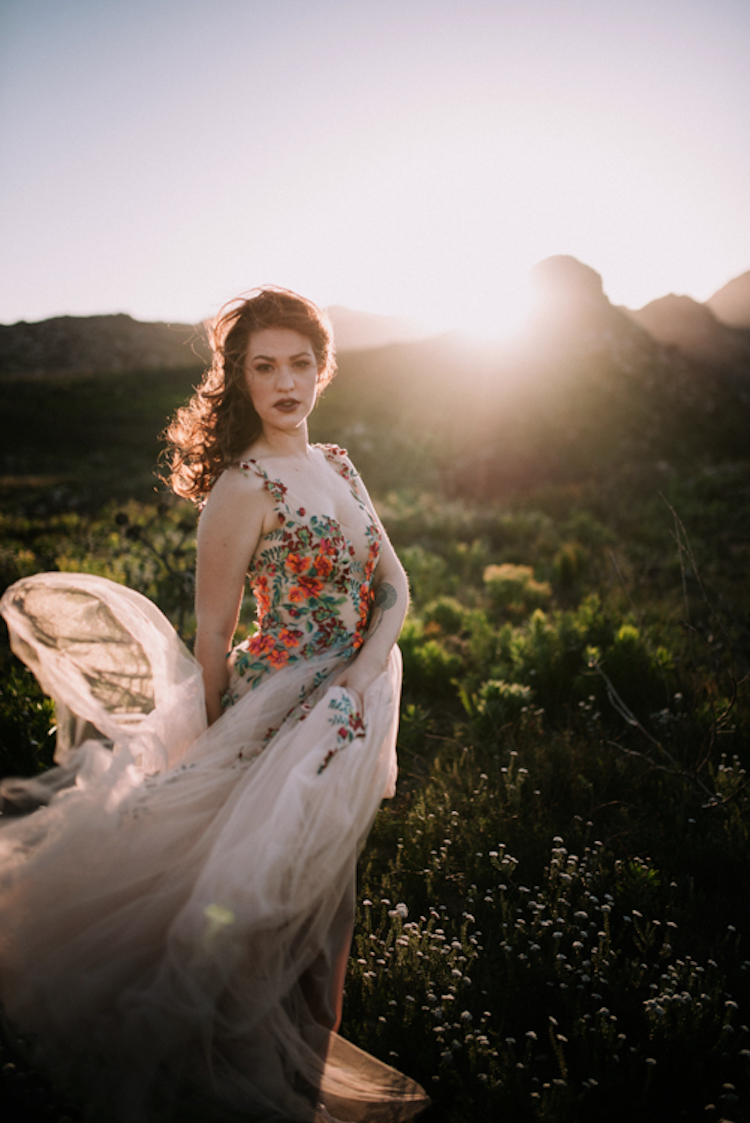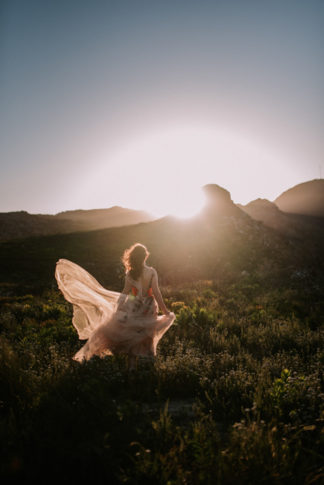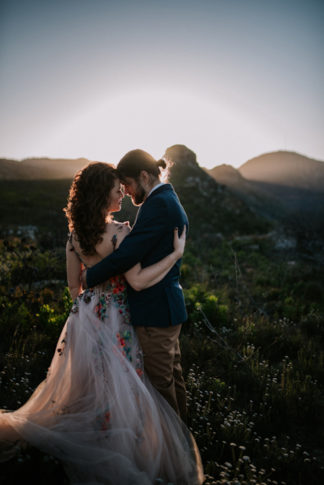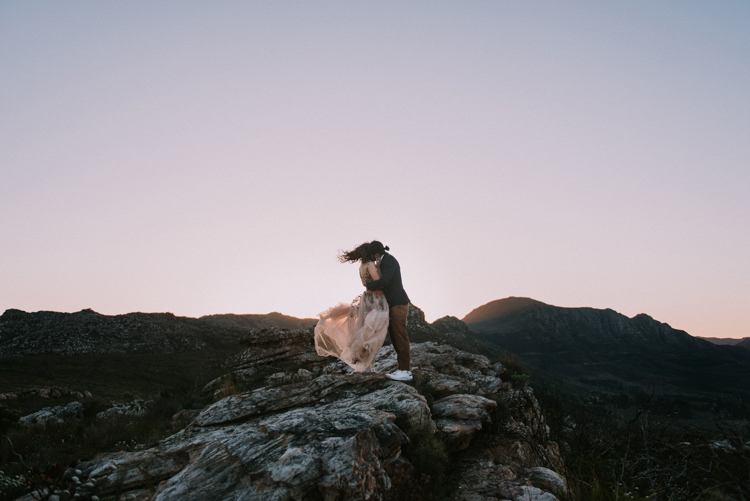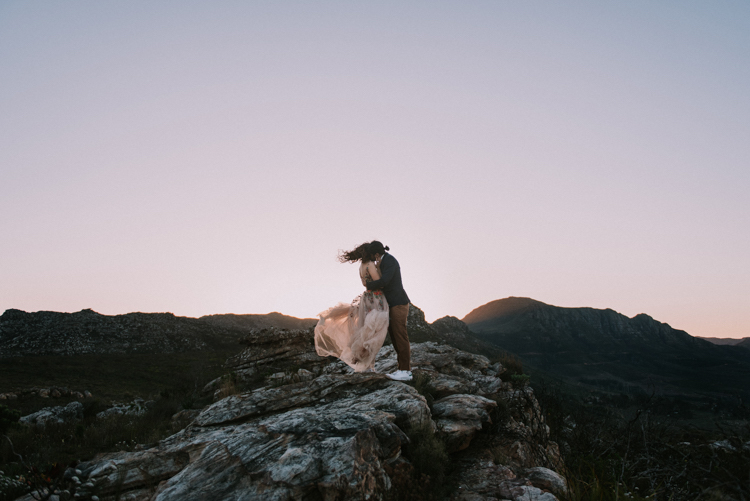 Cape Town Wedding Service Providers: Photographer: Lauren Pretorius Photography // Flowers: Bouwer Flowers // Hair and make-up: Oulik Vroulik // Brides Dress: Rene H Couture // Location: Oukaapse Weg