La Dolce Vita – Galia Lahav's Italian Love Story ♥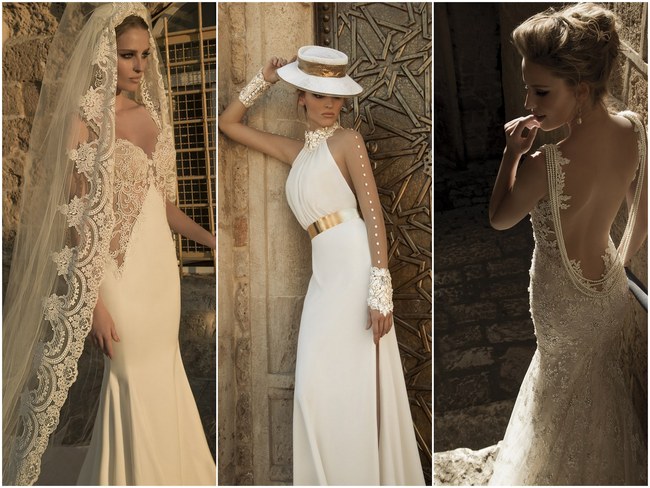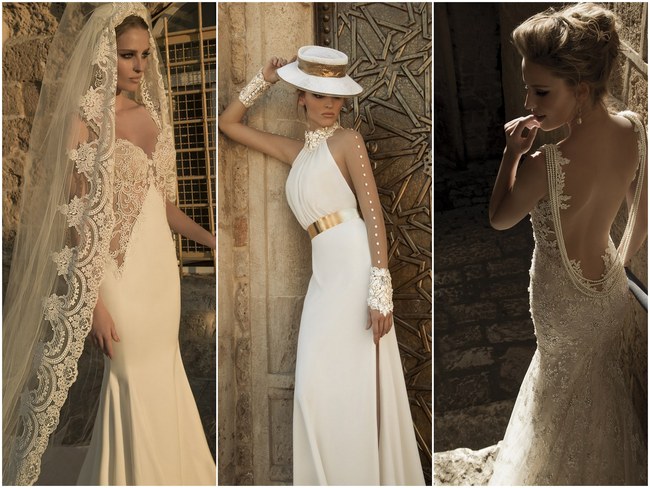 Hot on the heels of the launch of the drop dead gorgeous Moonstruck Evening Collection, I am once again thrilled to be bringing you the world exclusive première of Galia Lahav's latest bridal collection: La Dolce Vita!
The house of Galia Lahav has quickly become synonymous with luxury, seduction and style, taking the bridal world by storm with their unique line of wedding dress designs. Galia Lahav's work has come to define a new bridal era, altering the way brides view the traditional gown as women from across the globe clamour for their signature backless wedding dresses. The La Dolce Vita wedding dress collection continues to bring brides old time romance with modern day silhouettes with a collection that is full of appeal to the new generation of brides seeking to make a statement.
Through textures of vintage sun-kissed lace and endless ivory trains, the collection boasts many unique layers of textures, colors, iridescent beads and fabrics illustrating the love story behind each dress.
Introducing: The Fabulous Florentina Wedding Gown by Galia Lahav
The fabulous Florentina wedding dress from Galia Lahav is a sheer gown made completely from chiffon! The exquisite beaded detailing on the crystallized neck and cuffs alongside the sheer sleeves make this unique gown a total show stopper! Finished off with a stylish gold metallic belt and a cheeky slit on skirt, this gown has been designed with the fashion forward bride in mind.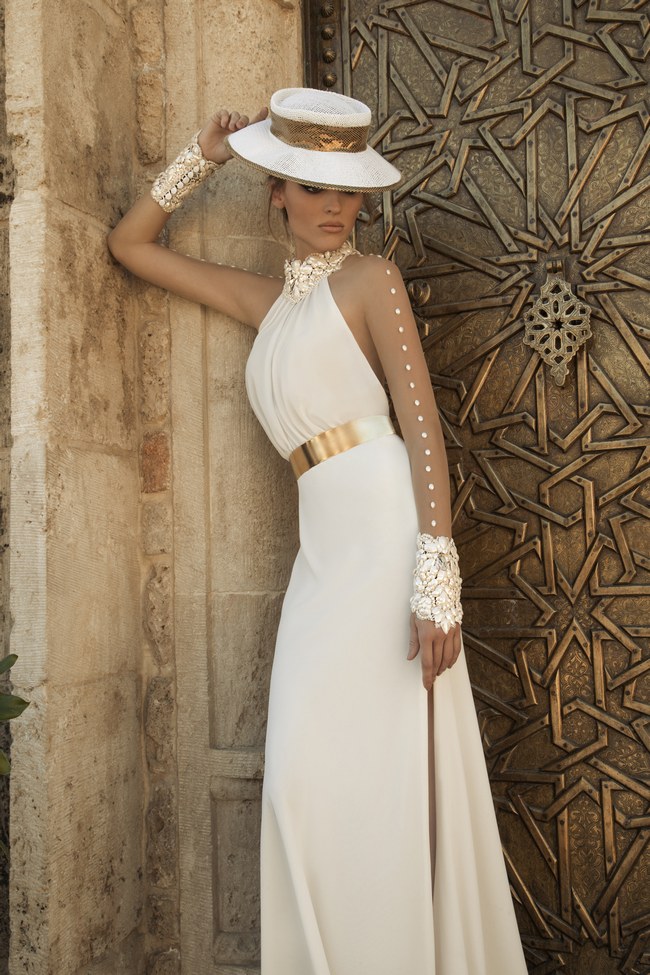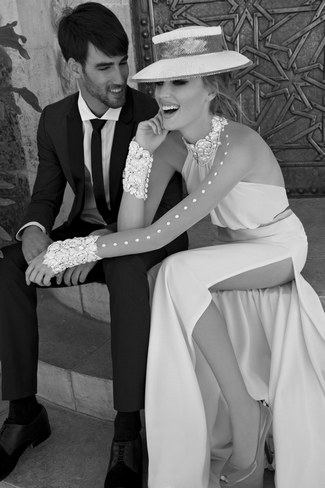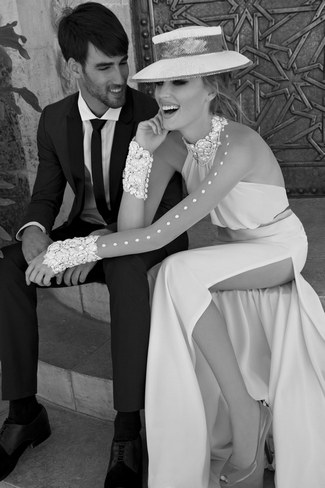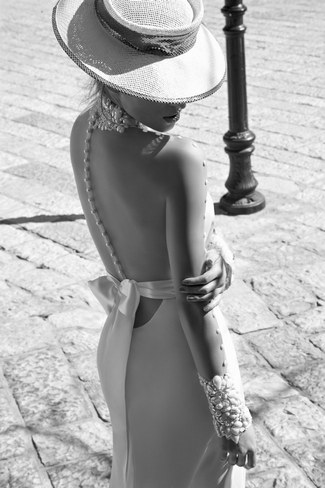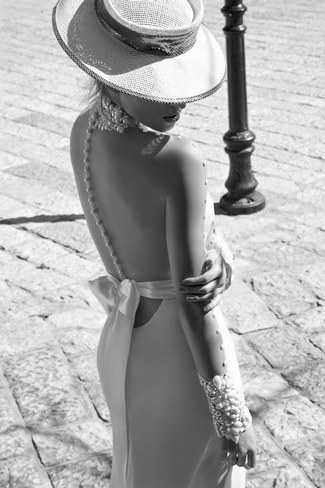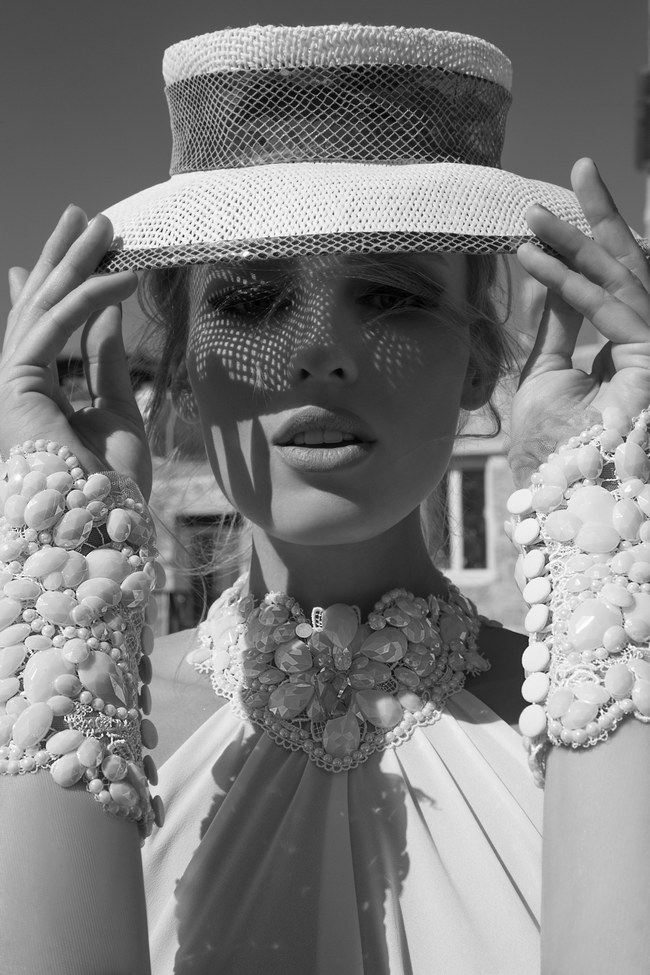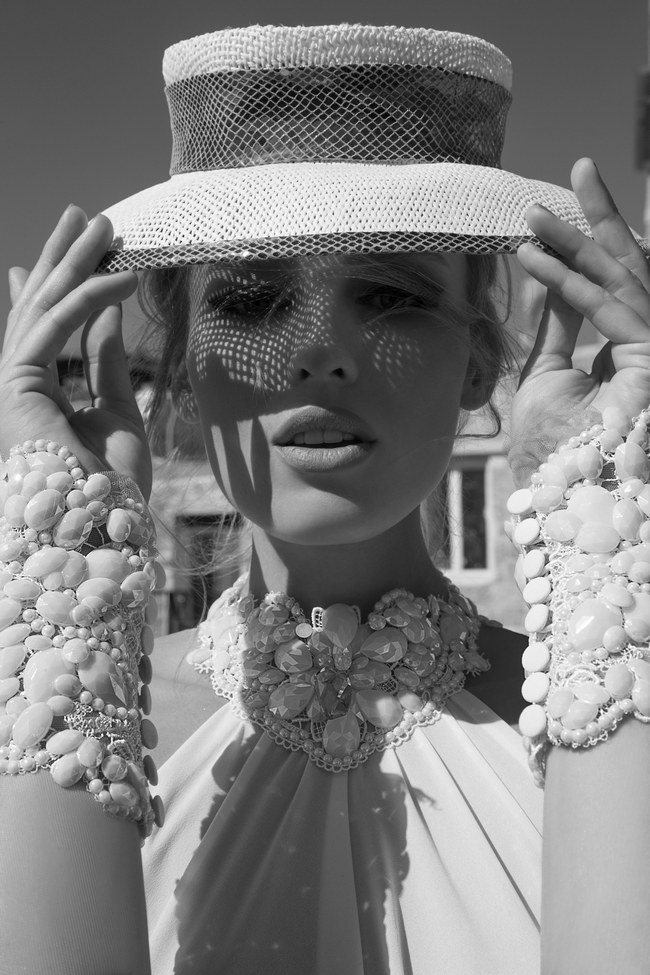 The Pricilla Wedding Dress by Galia Lahav
This beaded backless bridal beauty has been created from layers of soft blush, ivory and antique silver coloured fabric, embroidered with pearls.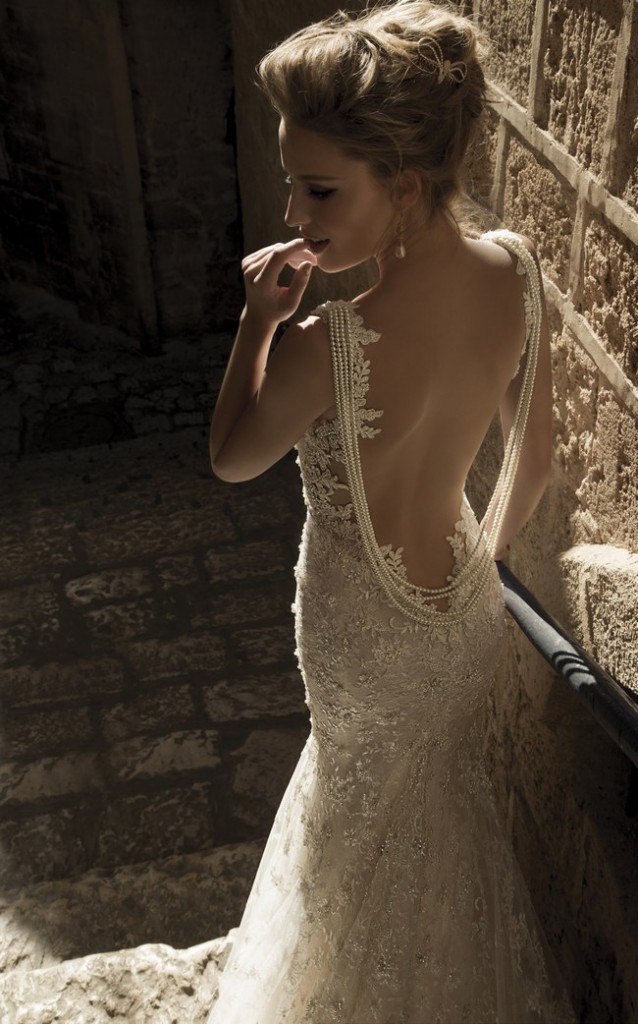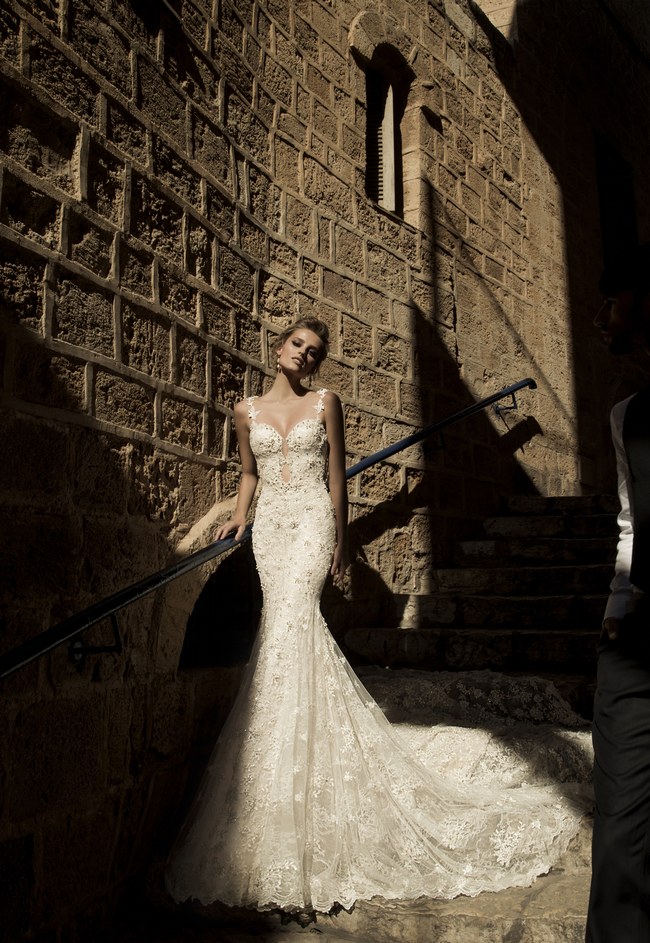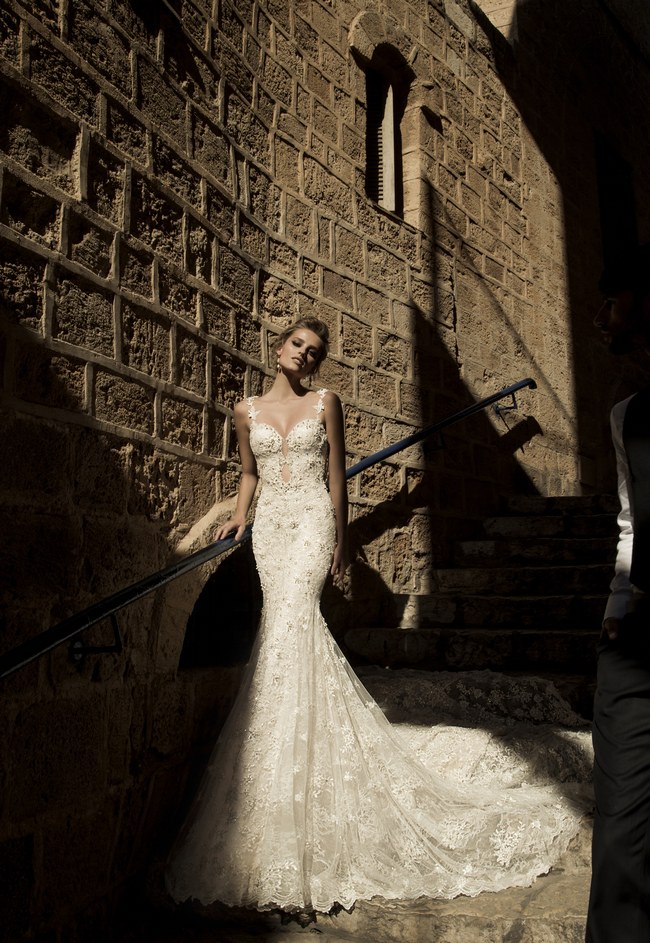 The Alora Wedding Dress
The large antique lace illusion sides on the backless Alora wedding dress by Galia Lahav are seductively spectacular! The gown is complete with a multi-textured train and sexy body hugging silhouette.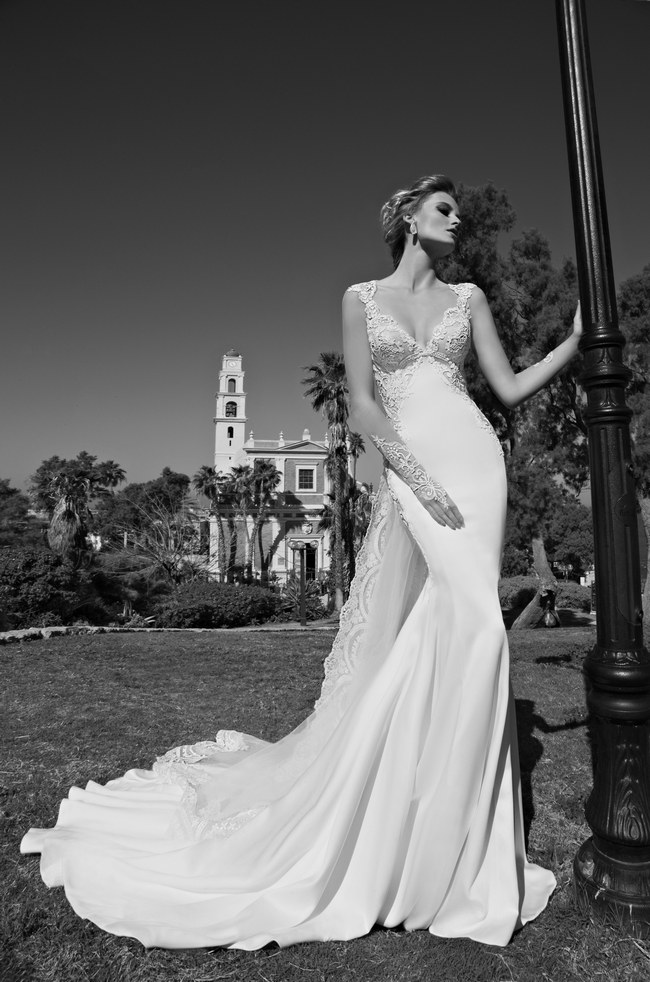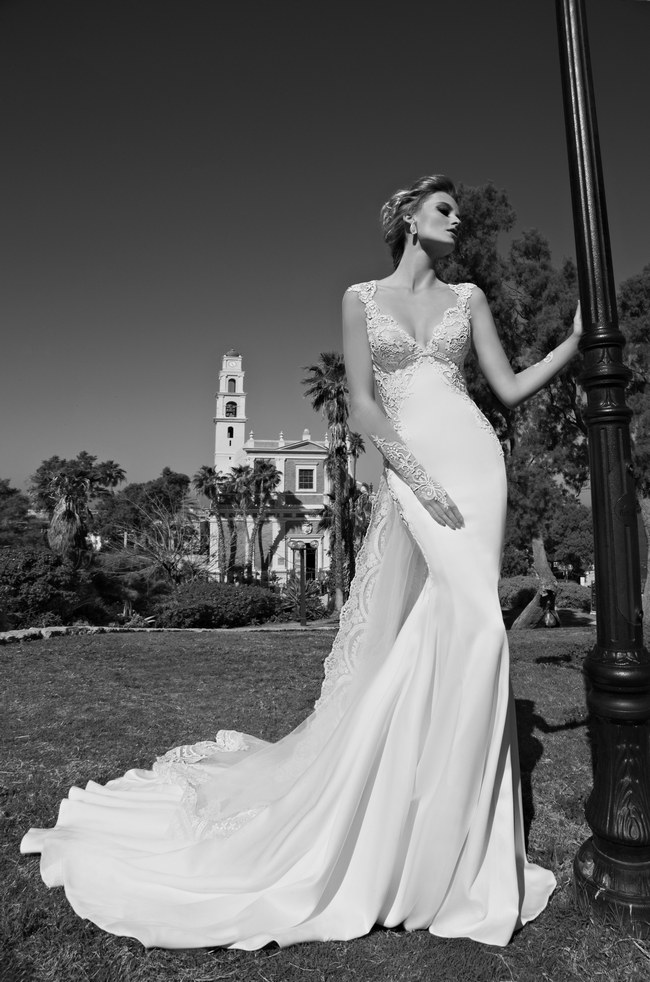 Antonia Wedding Dress
The Antonia wedding gown, crafted from silk, satin, lace and beaded lace trims, has a sheer back complemented with a dramatic train made up of multiple embroidered trims.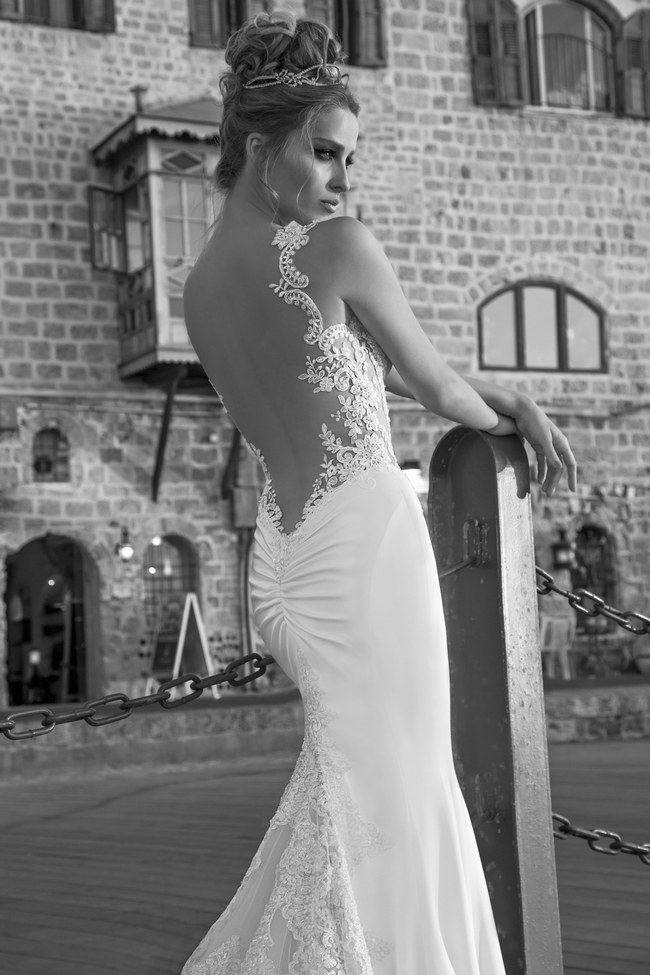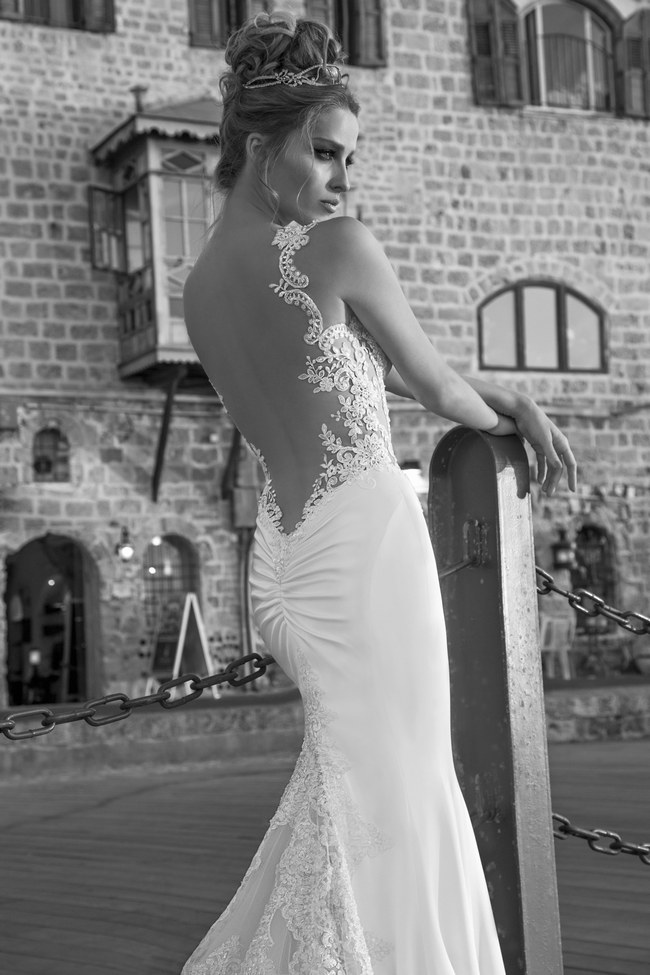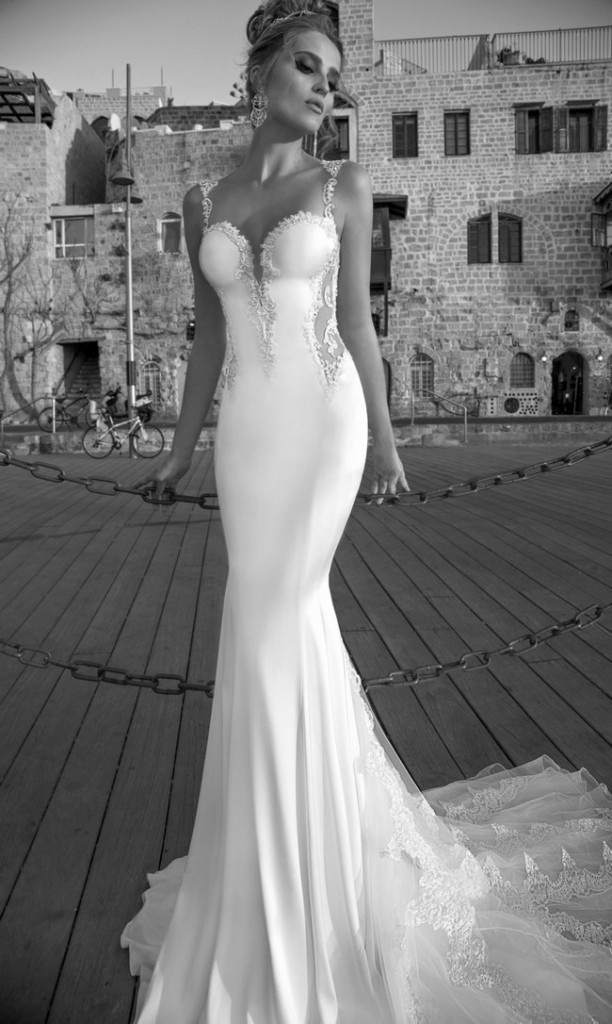 Augusta Wedding Dress
The dramatic and sensational backless Augusta wedding dress from Galia Lahav, with a full, cascading skirt, is inspired by a white bird of paradise. The magnificent, sheer, corseted top with jewelled lace is also entirely embroidered with glass shimmering beads!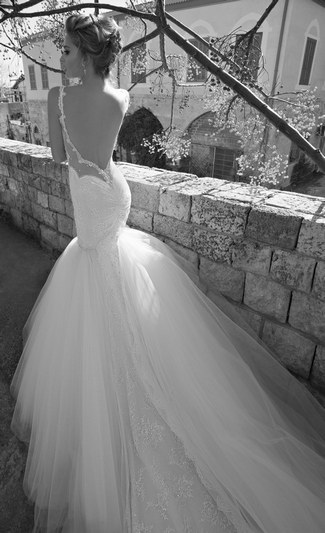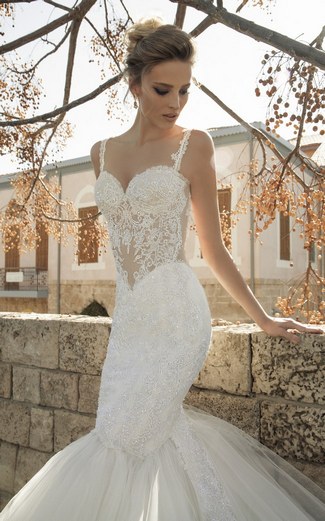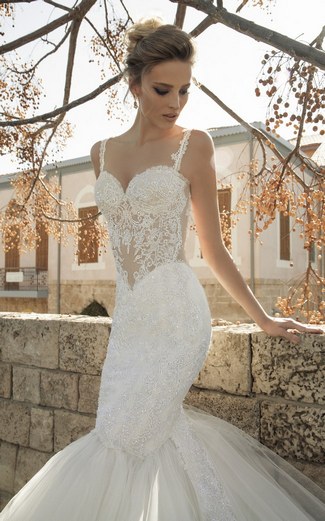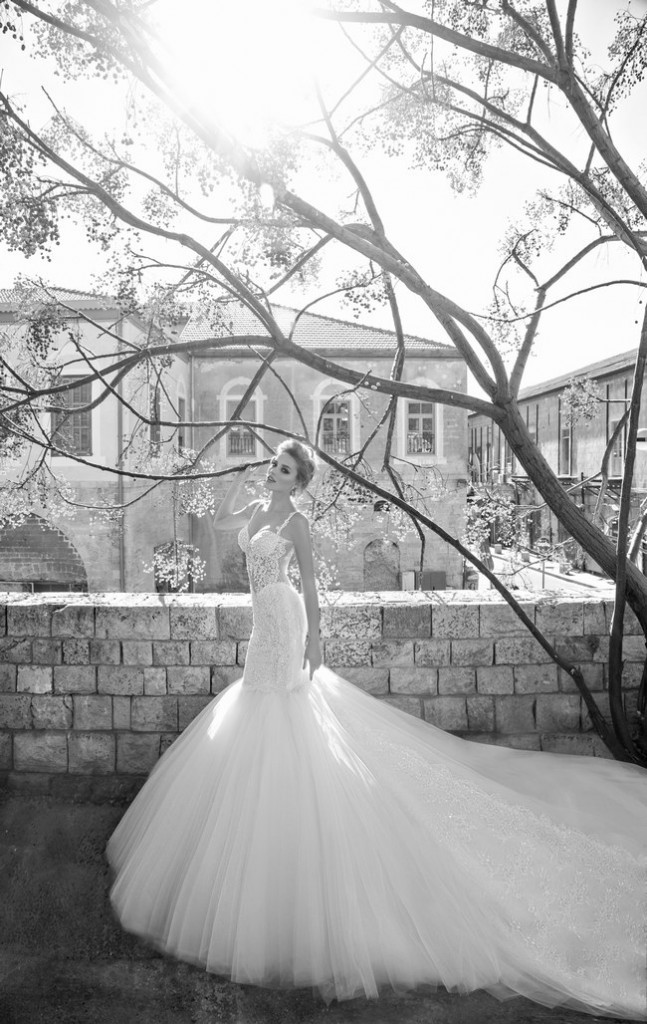 Corso Wedding Dress
The sexy and stylish Corso wedding dress, made from stretch silk satin, dress is long and tight with a seductive bottom flare. The most eye catching detail about this gown is the fabulous front detailing of lace cut panels in triangular shapes.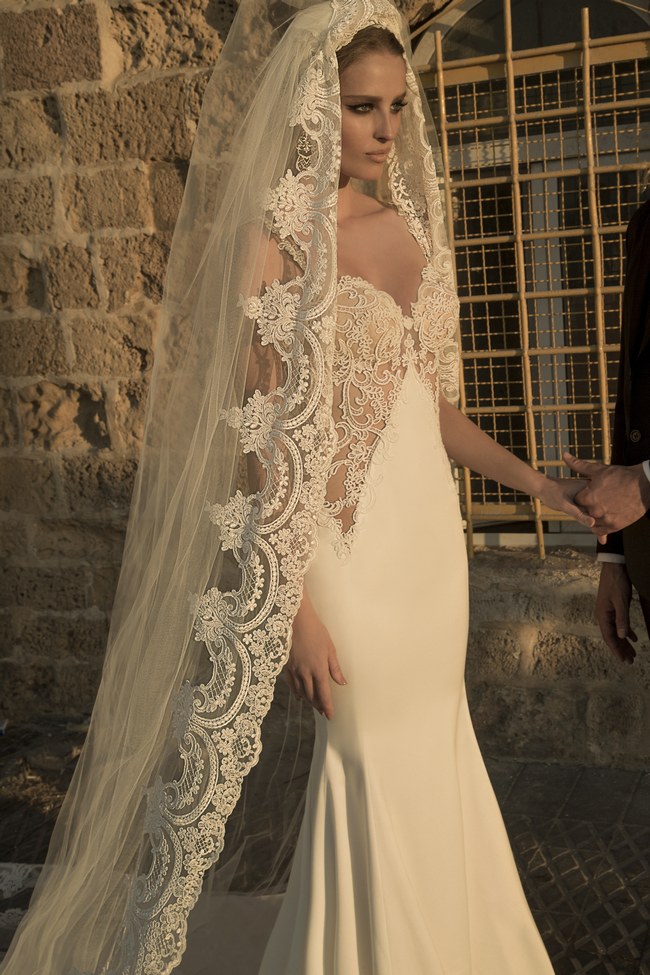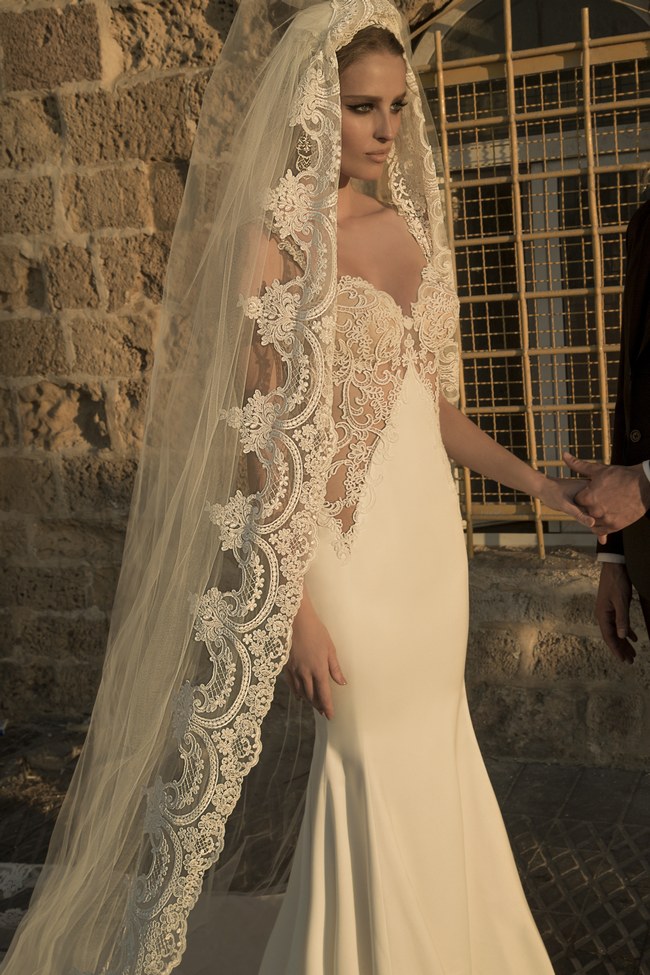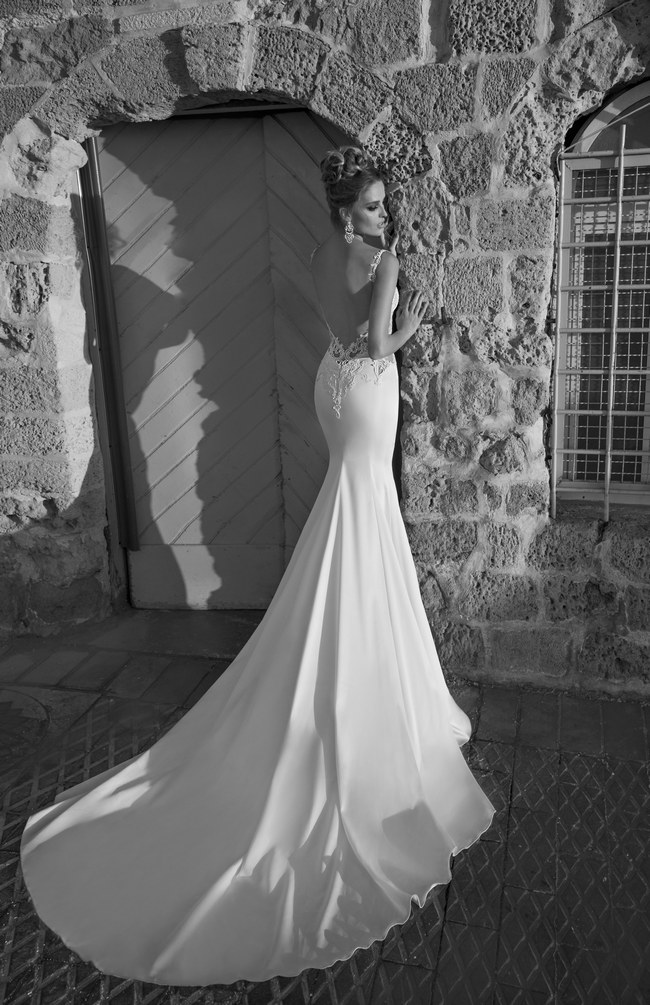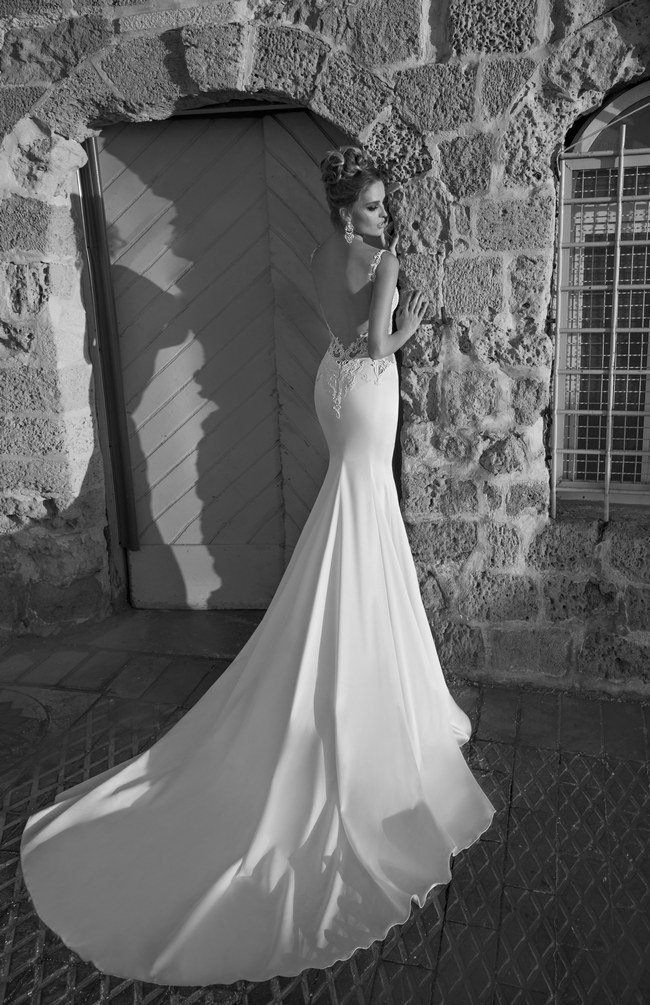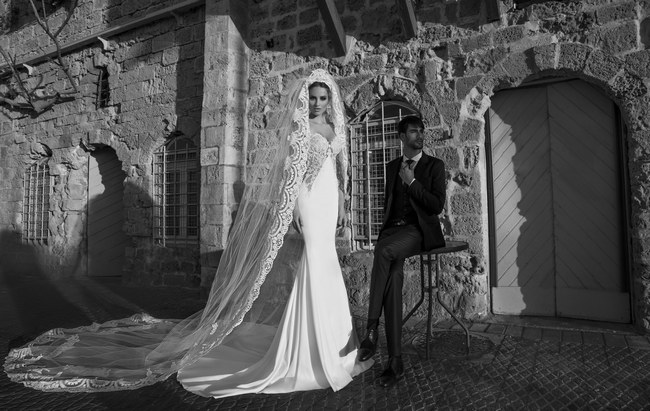 GALIA LAHAV 2014 TRUNK SHOWS:
Stay up to date with the lates Galia Lahav trunk shows and find a stockist near you by clicking here: http://www.galialahav.com/stores/


So there you have it, ladies, the brand new Galia Lahav La Dolce Vita Wedding Dress Collection! Shew!!! If you're Galia Lahav fans, like we are, then make sure you haven't missed our series of exclusive bridal fashion editorials for Confetti Daydreams showcasing a selection of Galia Lahav wedding dresses as you've never seen them before. Feast your eyes on the 1920's-inspired backless Pearl 2 gown here and enjoy this fashion feature on the drooltastic Saffron gown here.
♥ ♥ ♥  Credits ♥ ♥ ♥
Confetti Daydreams would like to extend a massive thanks to the entire team at Galia Lahav for sharing this exclusive La Dolce Vita bridal collection first look with our readers!
Designer: Galia Lahav | Photography: Yaniv Edry | Model: Katharina Linke