Gorgeous Shimmering Engagement Sparkle  ♥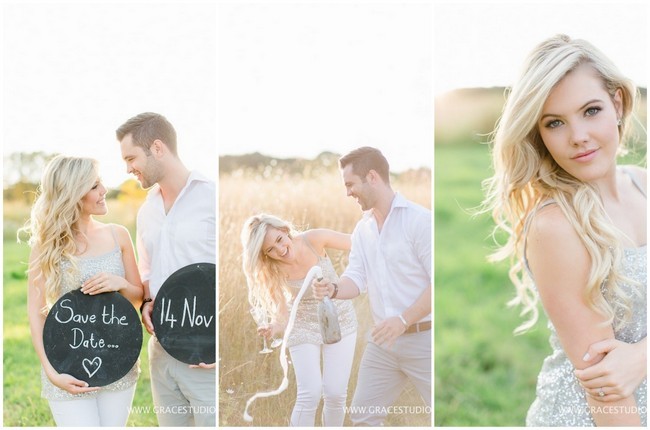 Duncan and Claudia's sparkle-filled engagement session brought a huge smile to our faces! Captured by Abigail from Grace Studios , the couple selected Delta Park in Johannesburg, South Africa as the location for the shoot. The park was filled with cosmos flowers, which only flower once a year. "We took a bottle of champagne and glitter-rised it for the shoot – we had glitter everywhere! We included special monogrammed champagne glasses which we had received for an engagement gift, and used chalk signs to write a few special messages."
We couldn't agree more with Claudia's choice of theme for their shoot: "What's more fitting then popping a bottle of champagne to celebrate the beginning of a new chapter right?
Champagne Engagement Photographs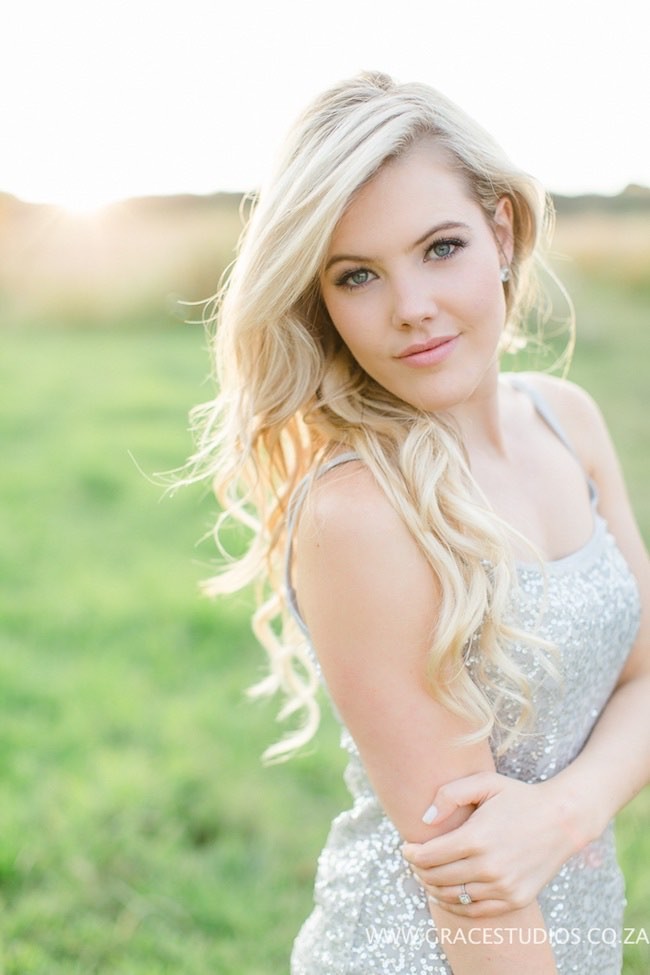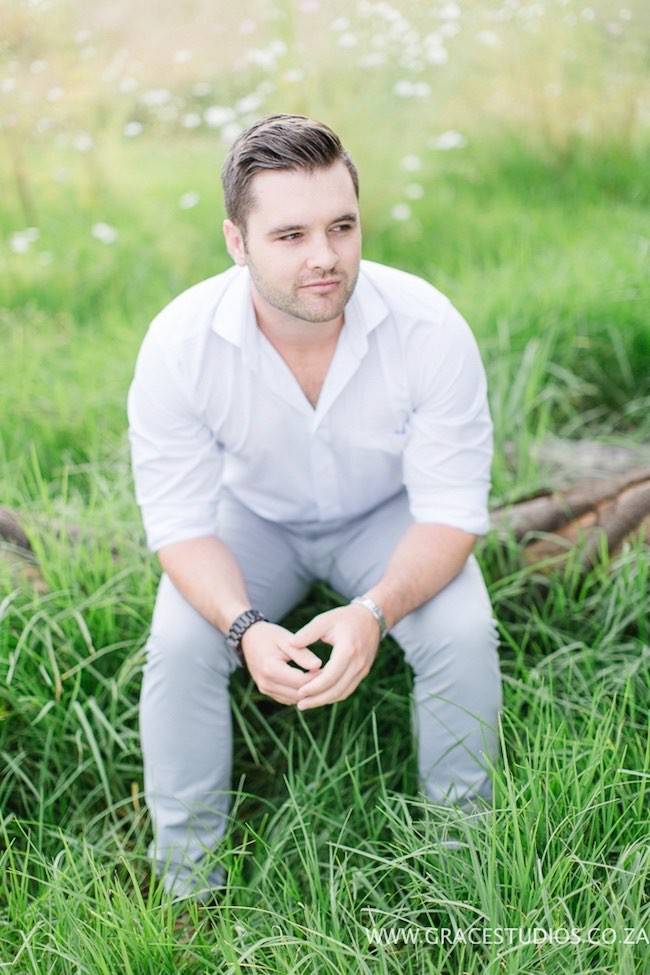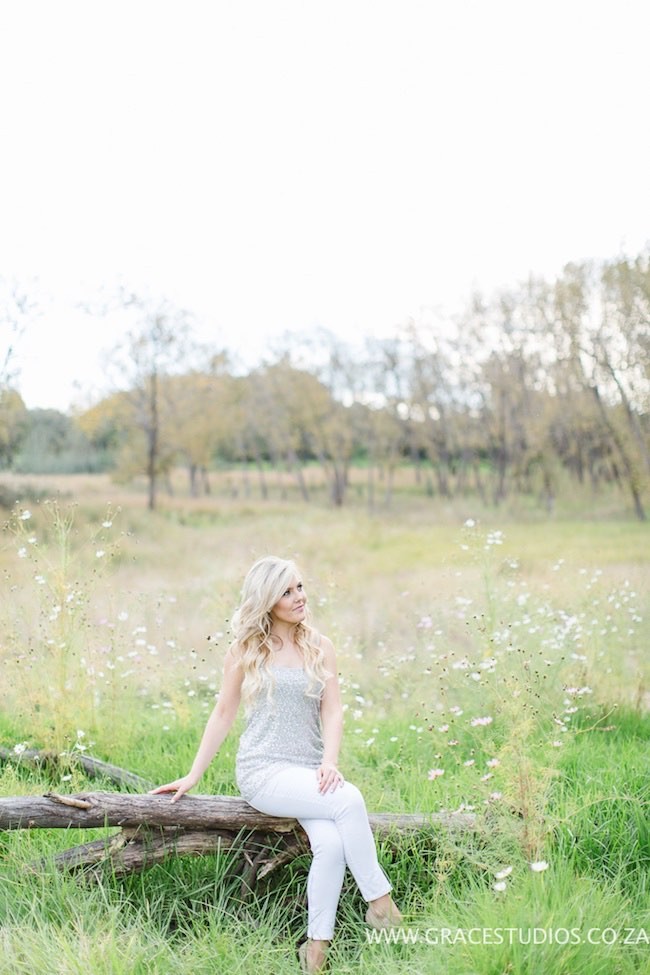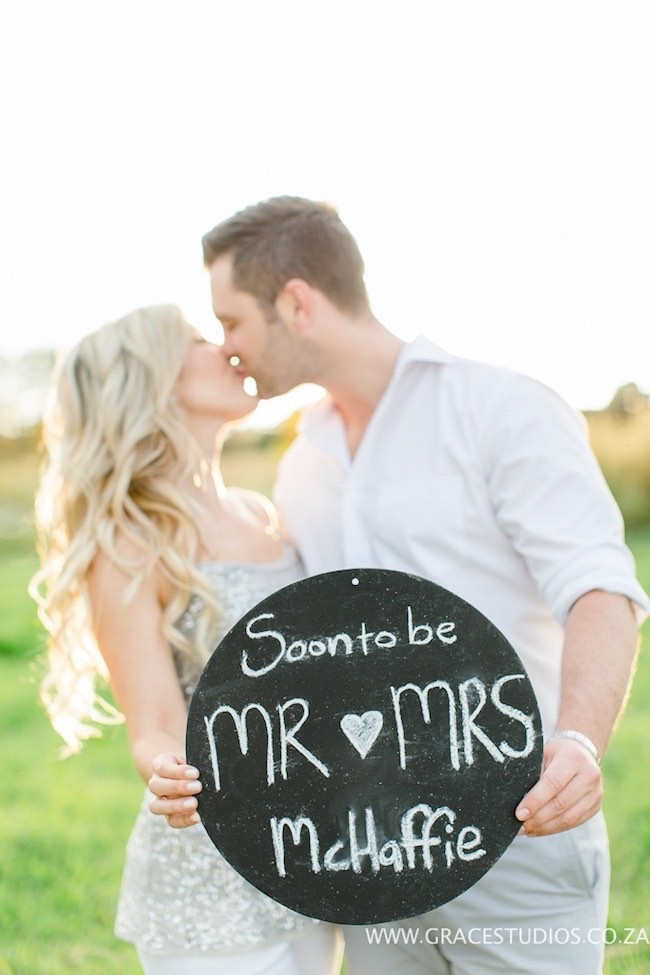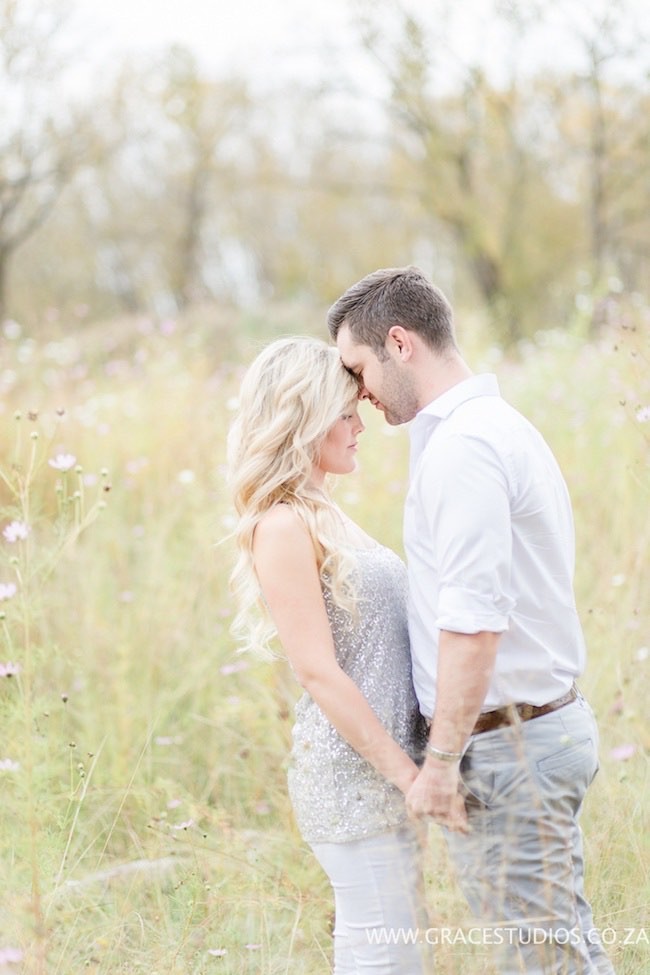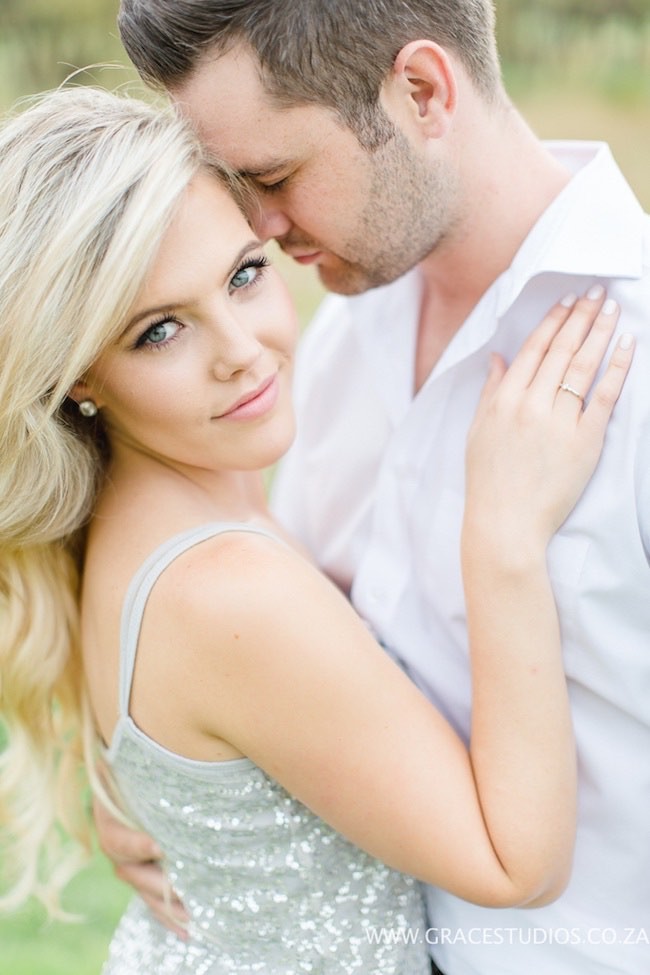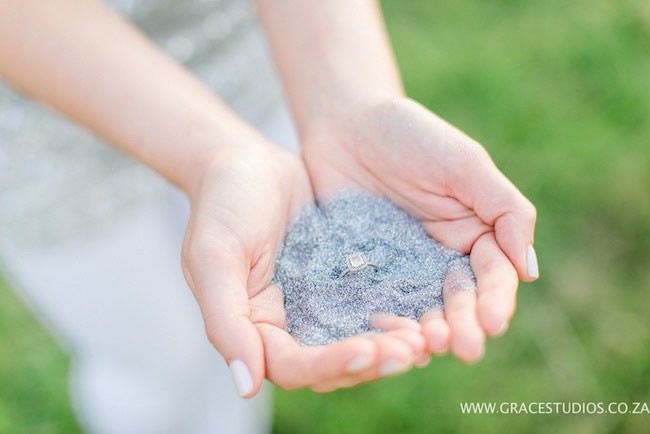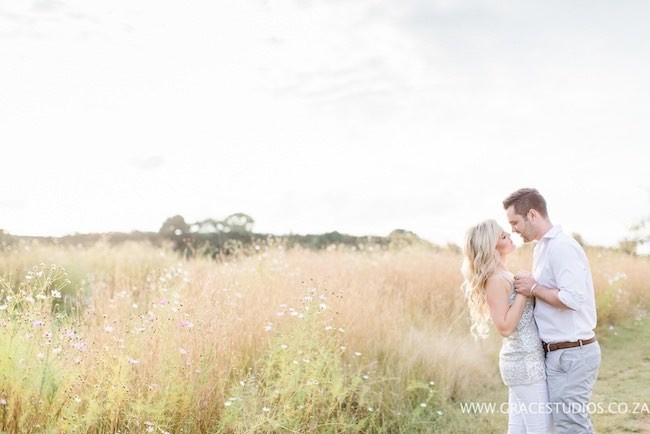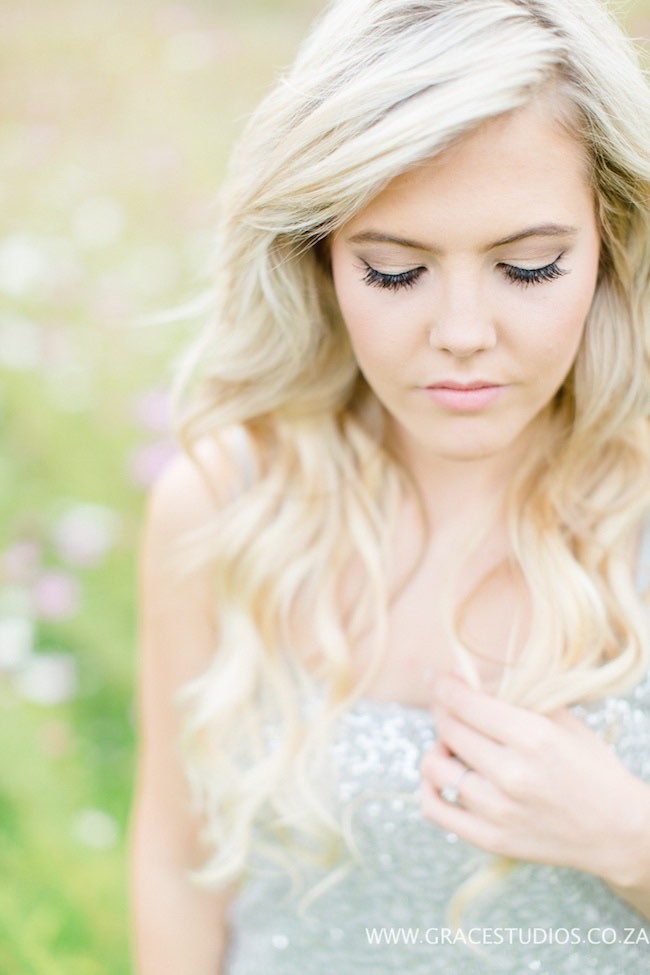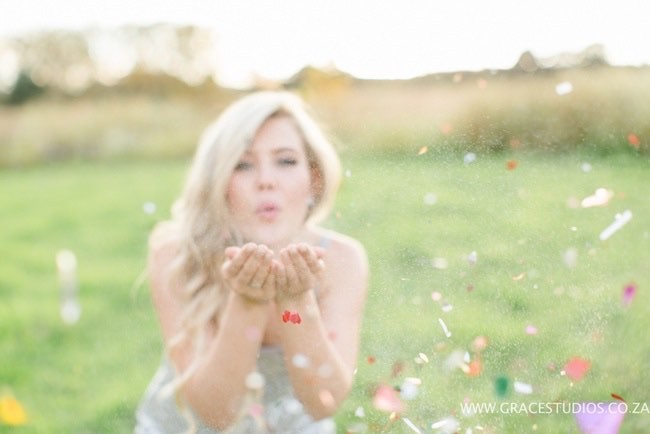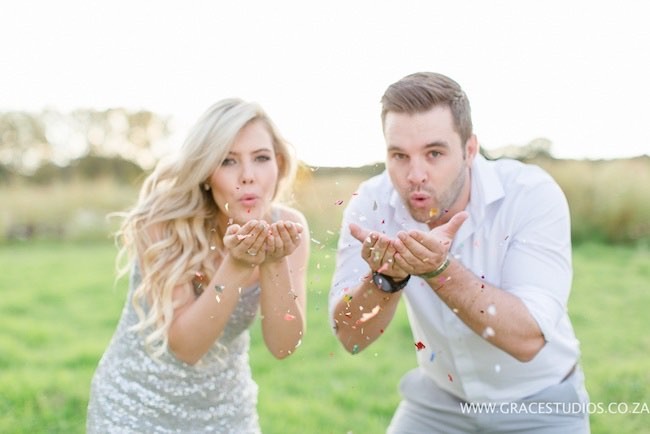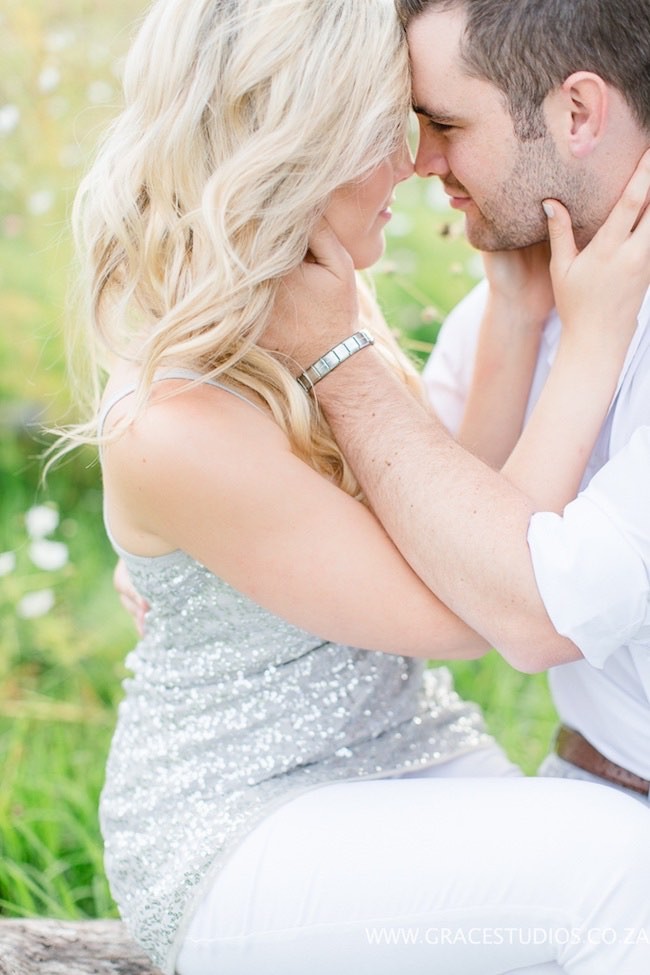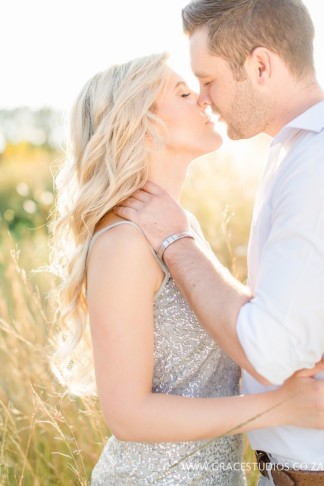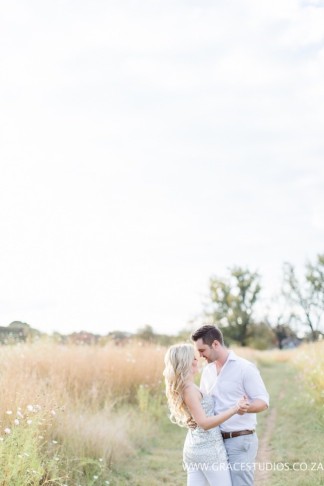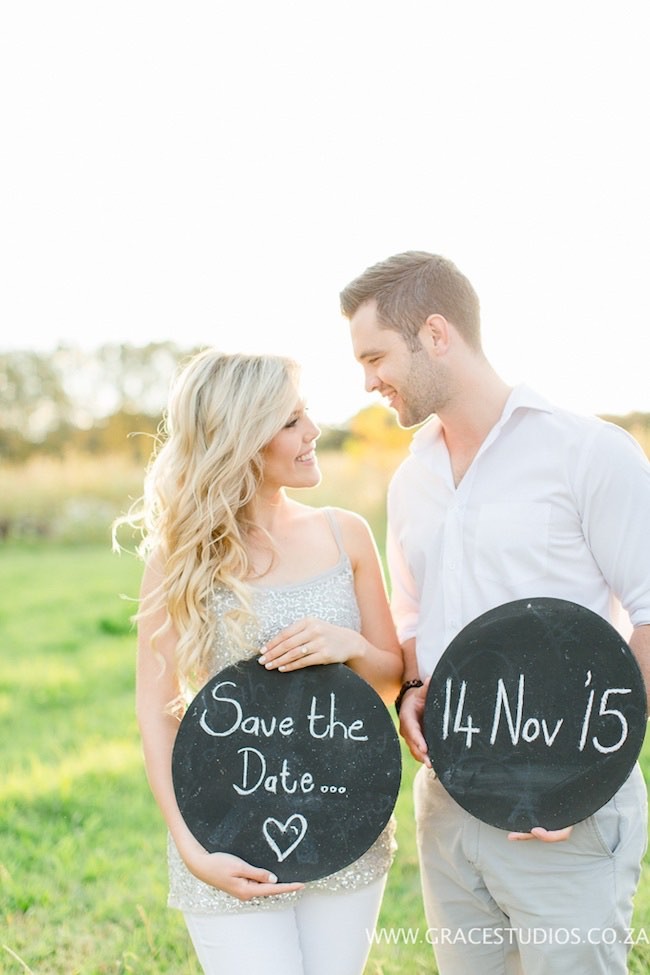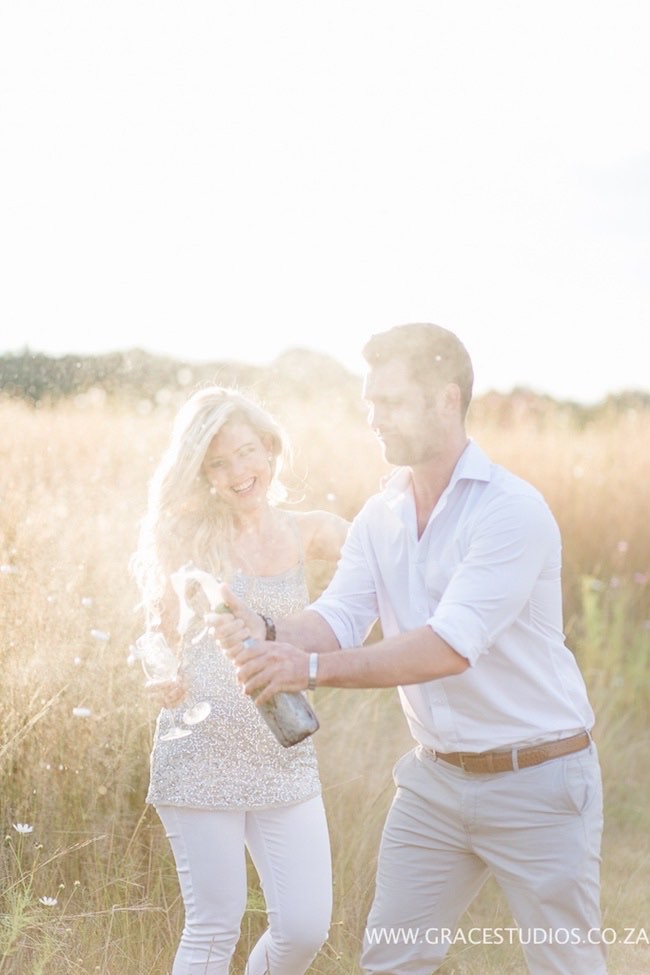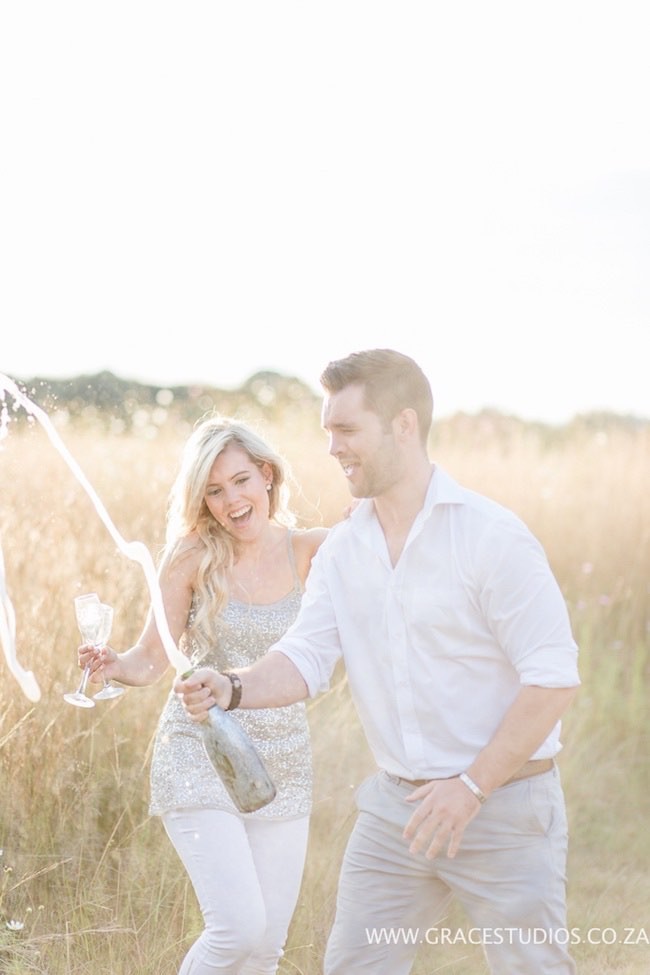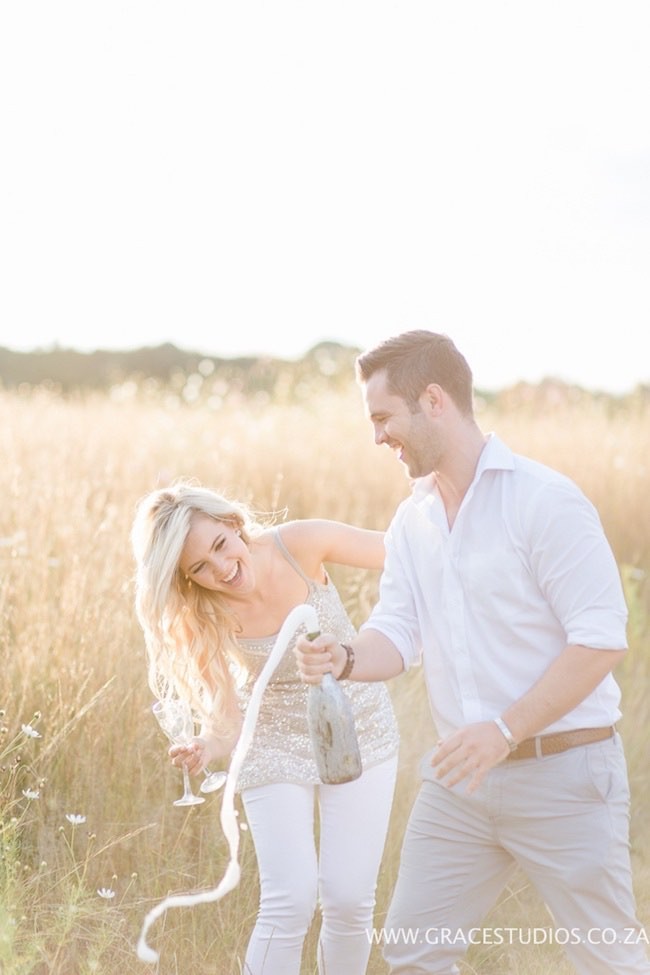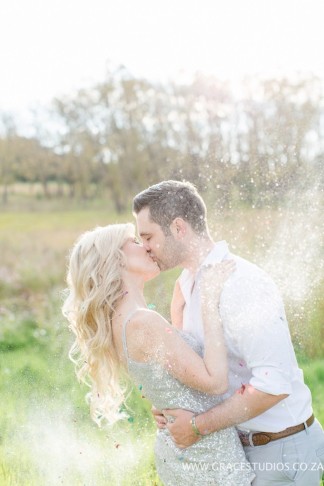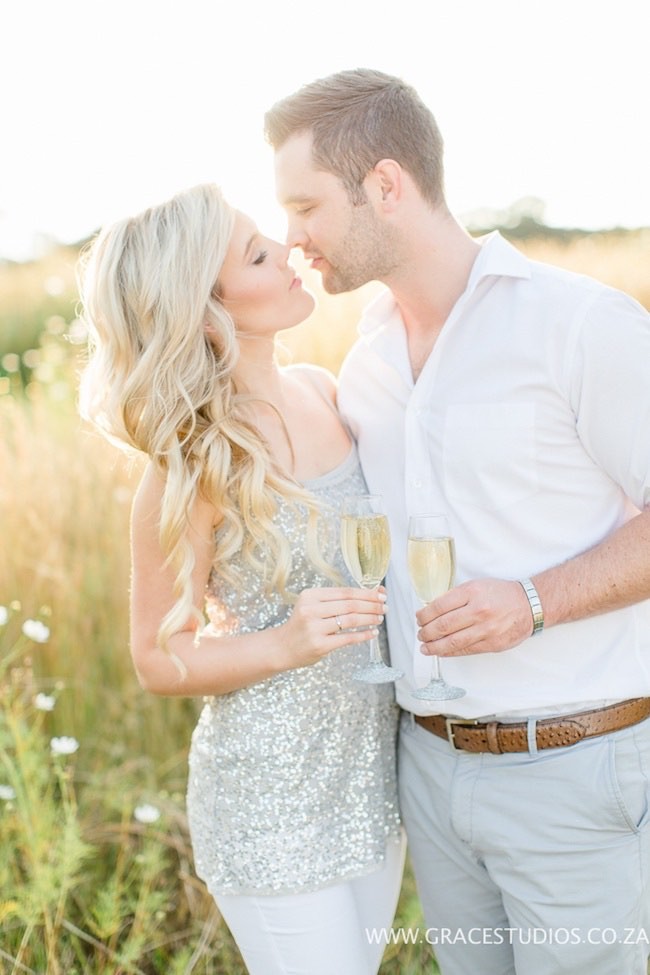 Love Story:
Duncan & I met through mutual friends in 2009. Out on the town, Duncan caught my eye then won me over with his charm and awesome dance moves. On a cold, wintery evening at the Louvre in Paris, Duncan spun me around like a ballerina and went down on one knee. It was the most magical moment. We were fortunate enough to have our best friends with us who recorded it all. We have been together over 5 years and will be getting married on our 6th anniversary!
(Ed's note: We are happy to report that the couple have just tied the knot, and we're sending them loads of wishes and love!)
Wedding Suppliers: