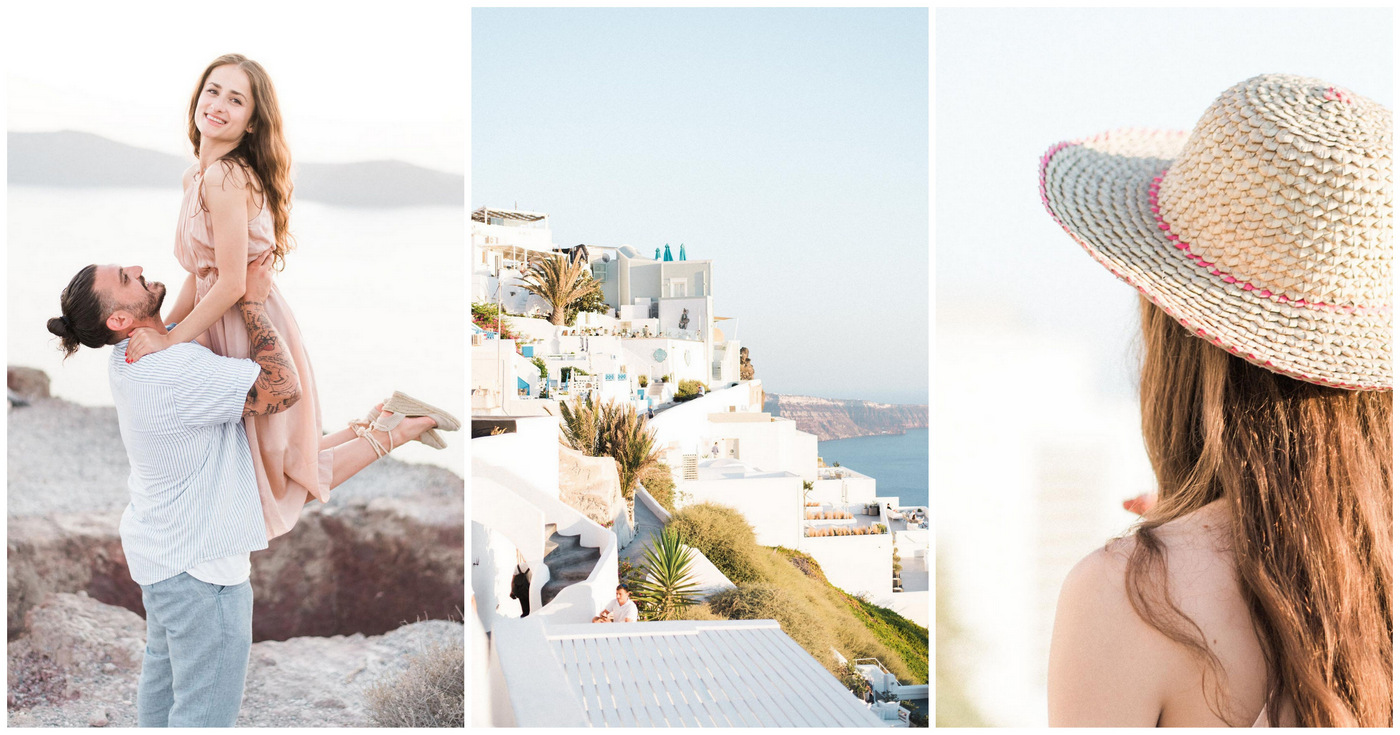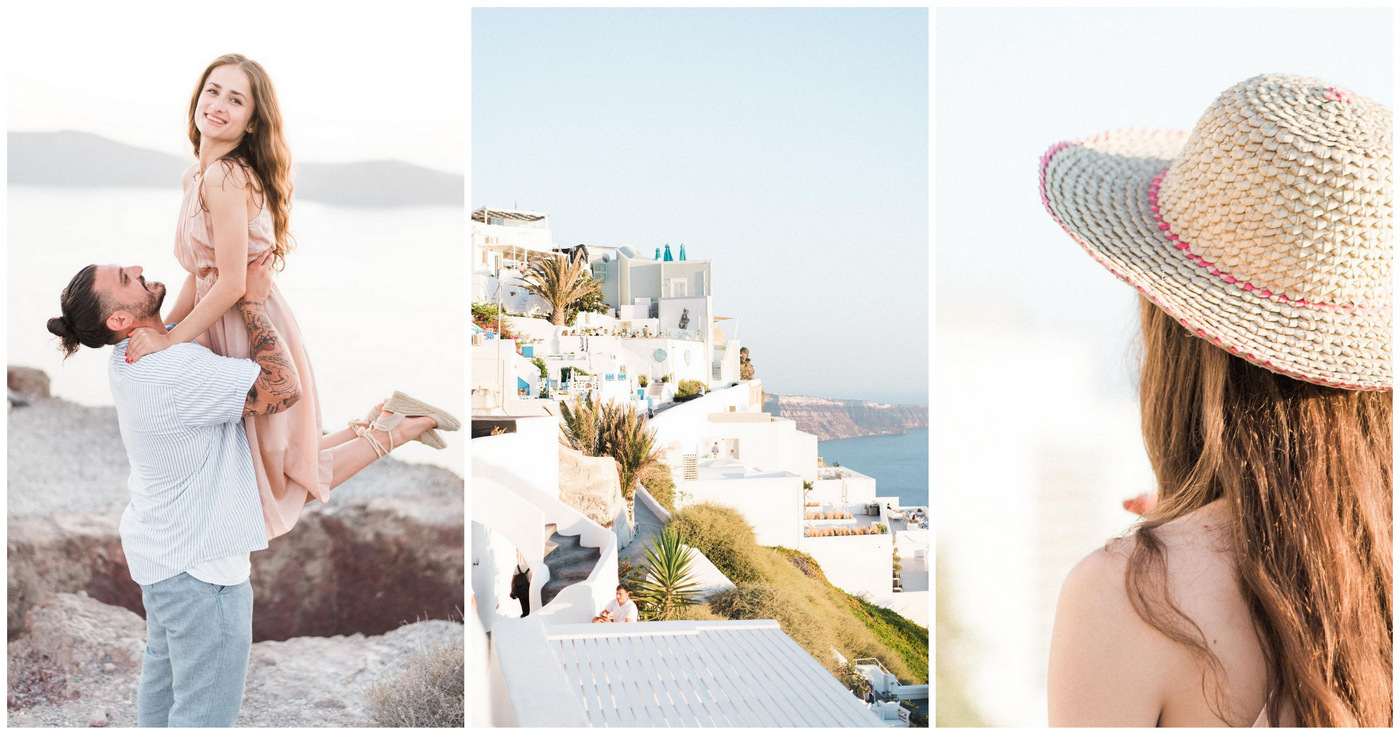 Christy and Marin's light-filled Santorini engagement shoot, by Mediterranean-based fine art photographer George Liopetas, is filled with pastel hues, casual boho vibes and unlimited island eye-candy!
We're told by George that each Greek island has its very own character that sparkles with magic, which one can only truly understand by visiting them. I mean, if that doesn't sounds like a reason to add loads of beautiful Greek islands to your travel bucket list, then I don't know what does!
Make sure you read on for George's tips for planning a photoshoot in Santorini of your own. We're obsessed!
Love Story: Christy and Marin met 10 years ago, as teenagers. They fell in love through secret dates, late night phone calls and endless conversations about their lives. Marin proposed to Christy during a surprise trip to Paris, France. To celebrate their engagement, they headed off to Santorini to capture these gorgeous images.
Light-filled Santorini Engagement Couple Photographs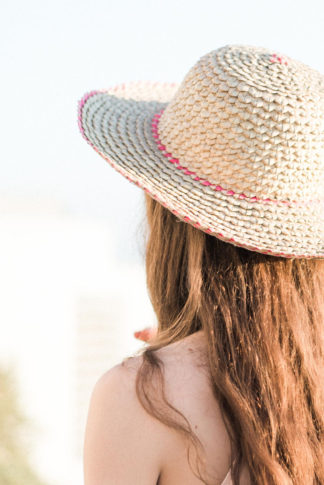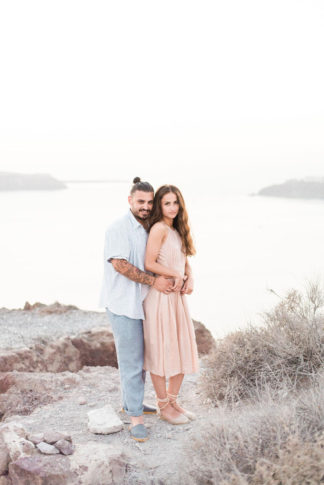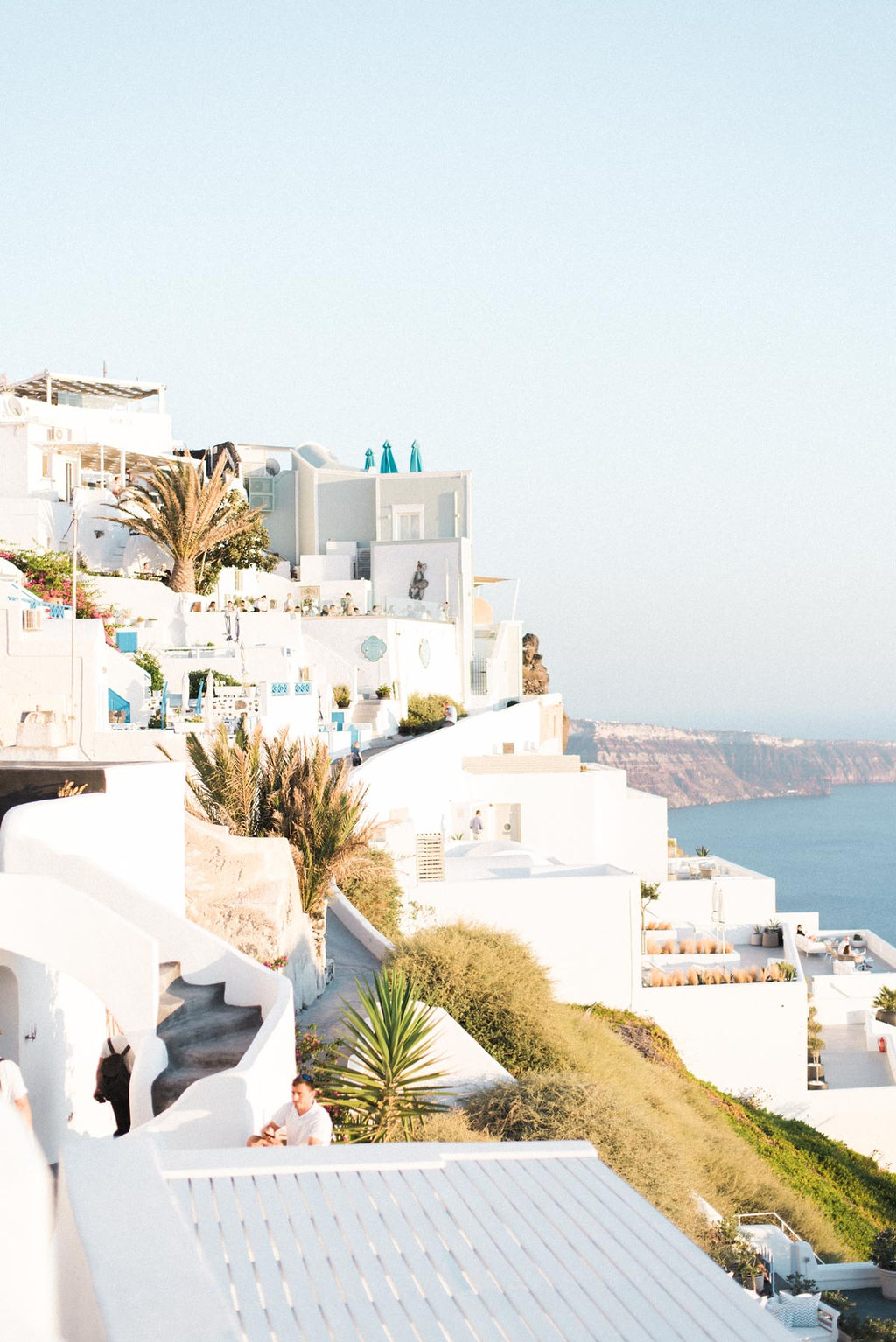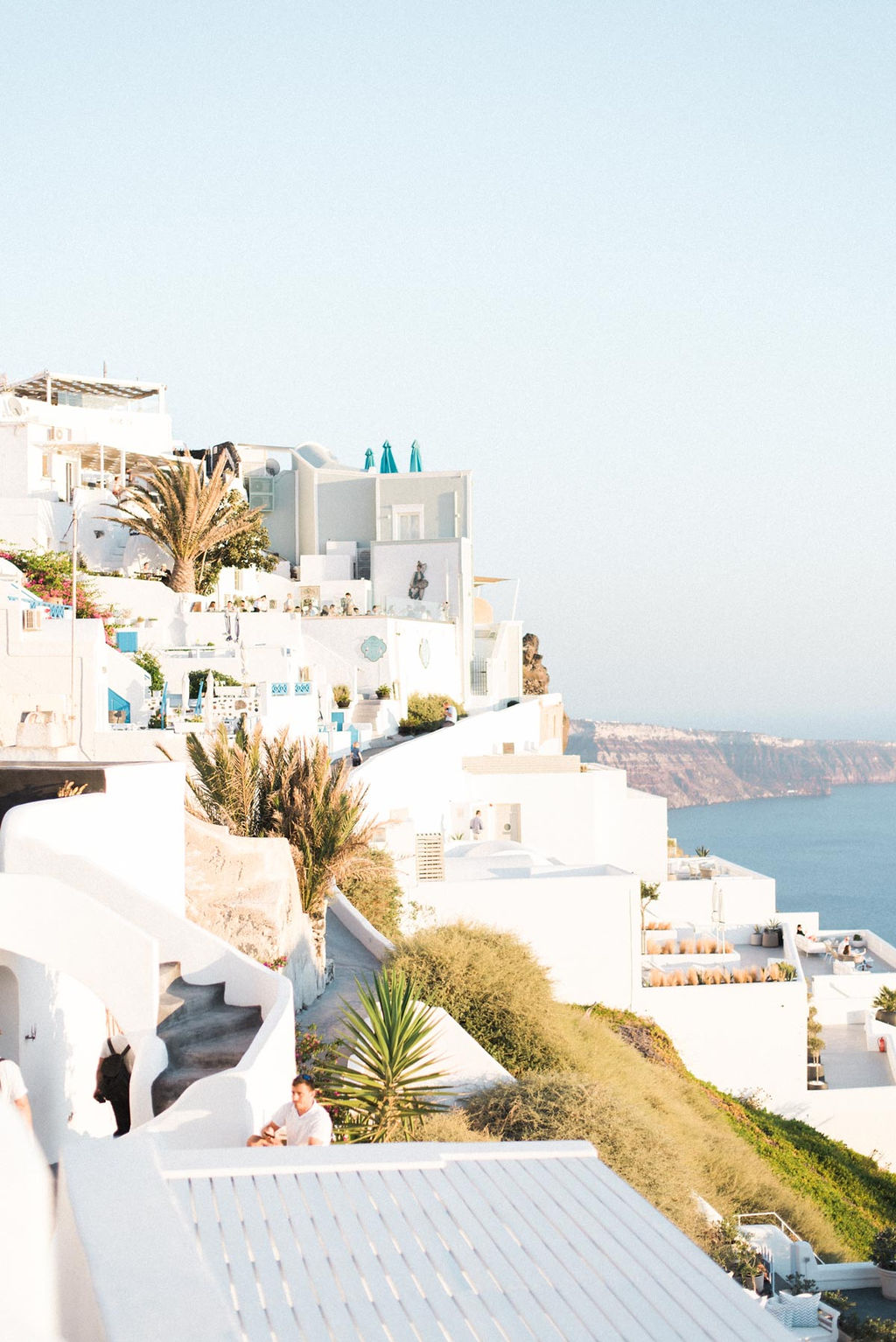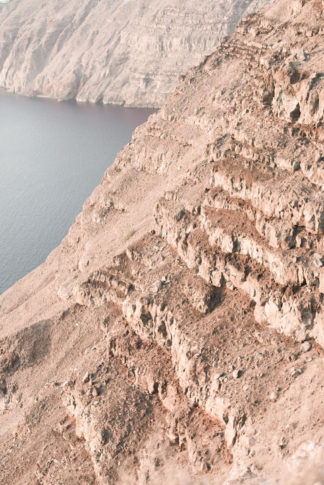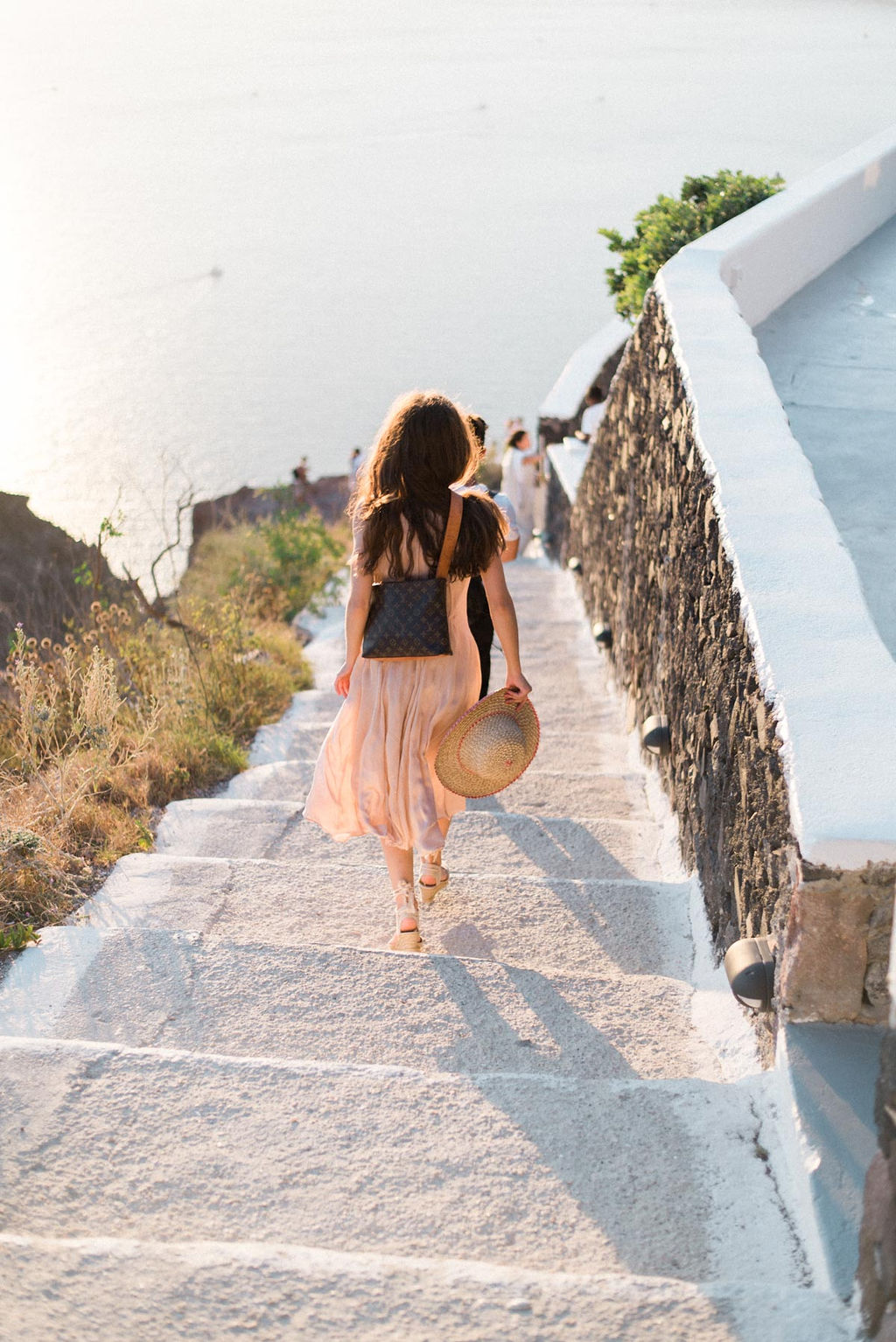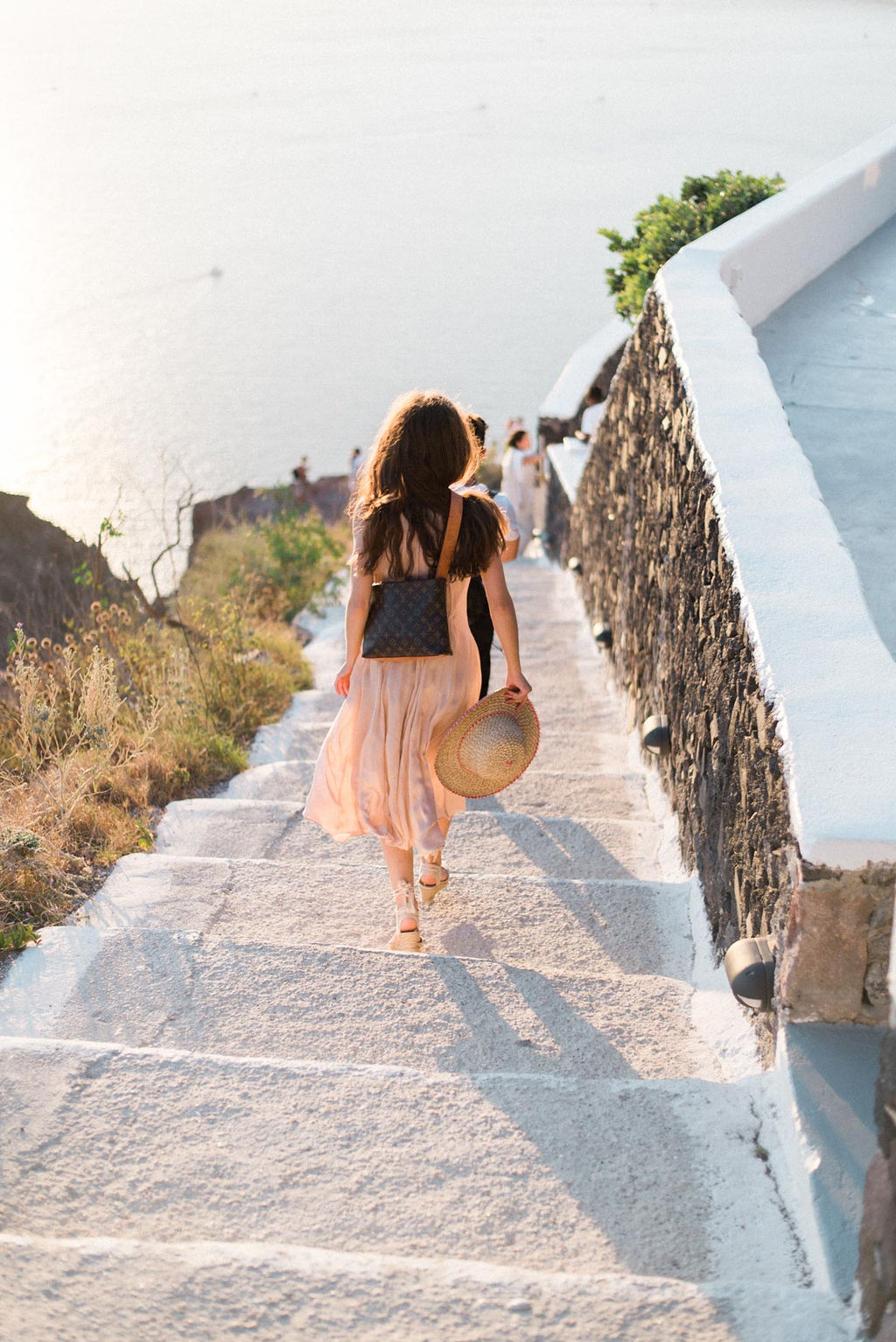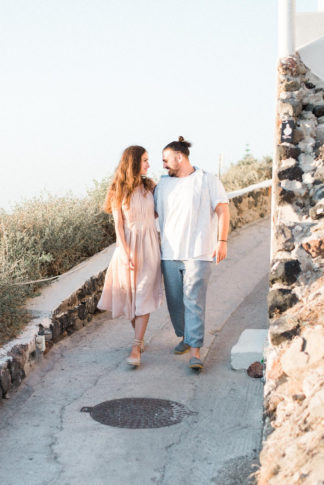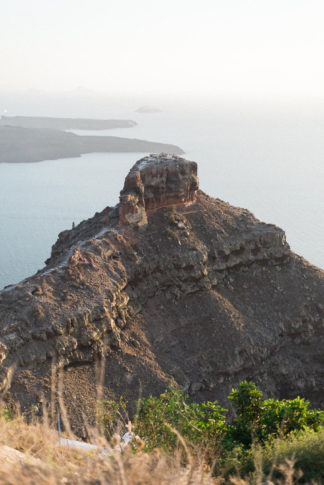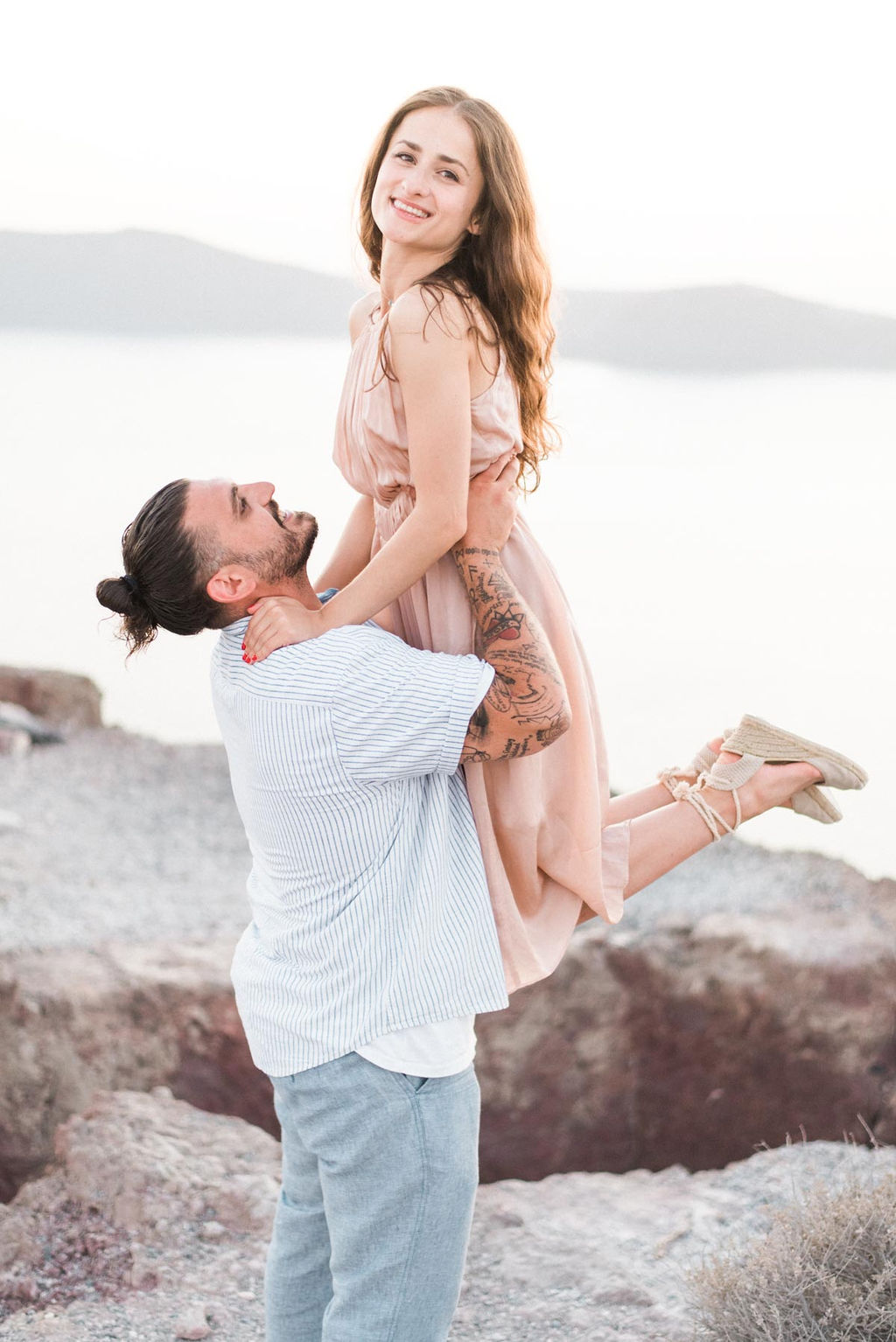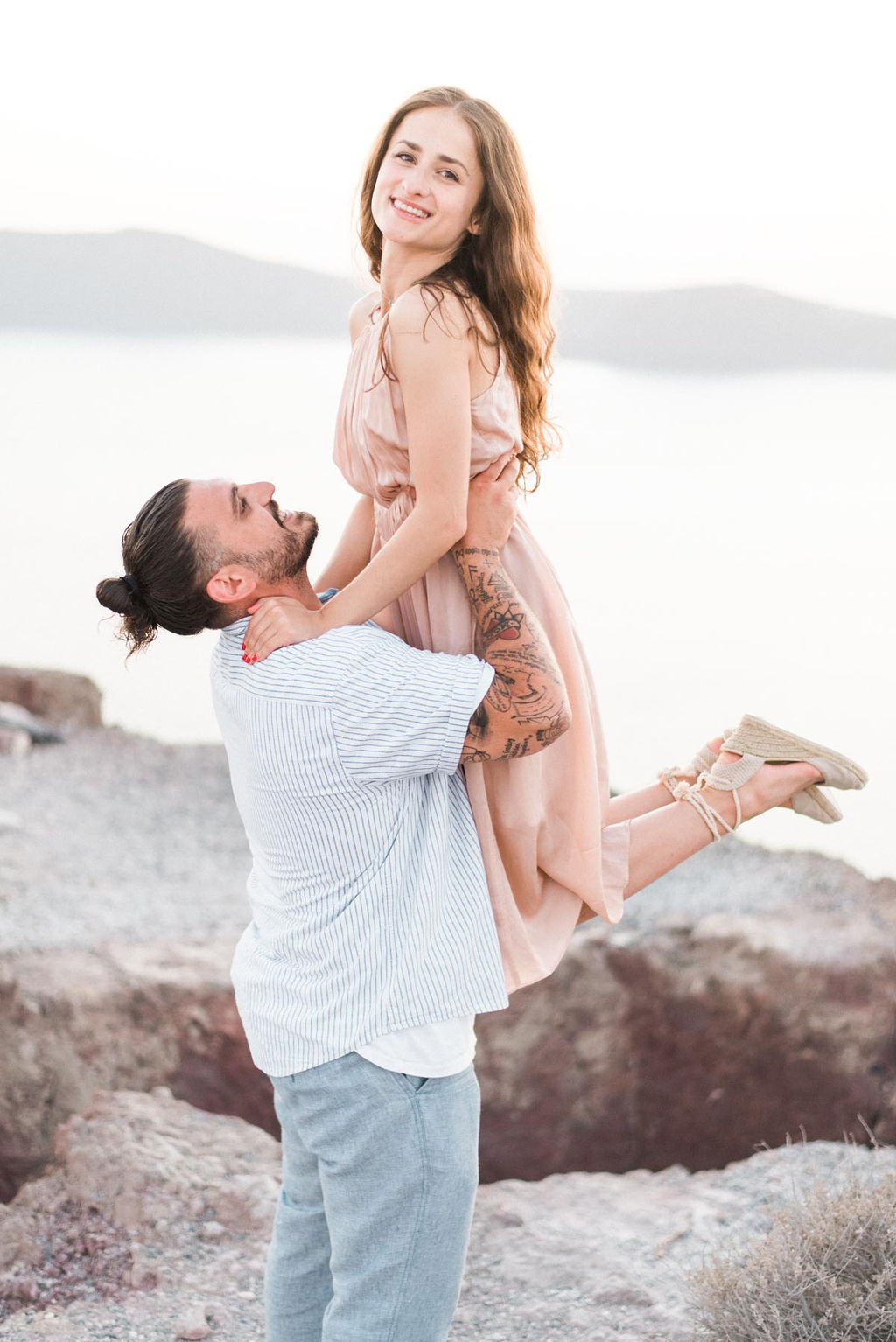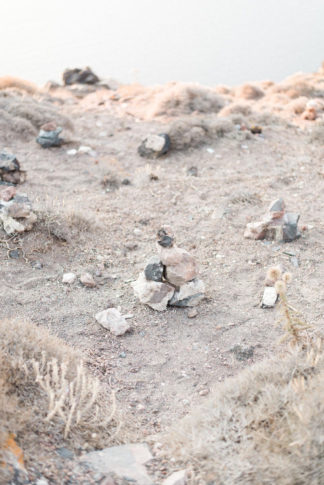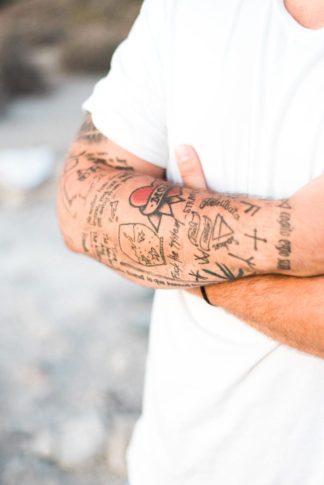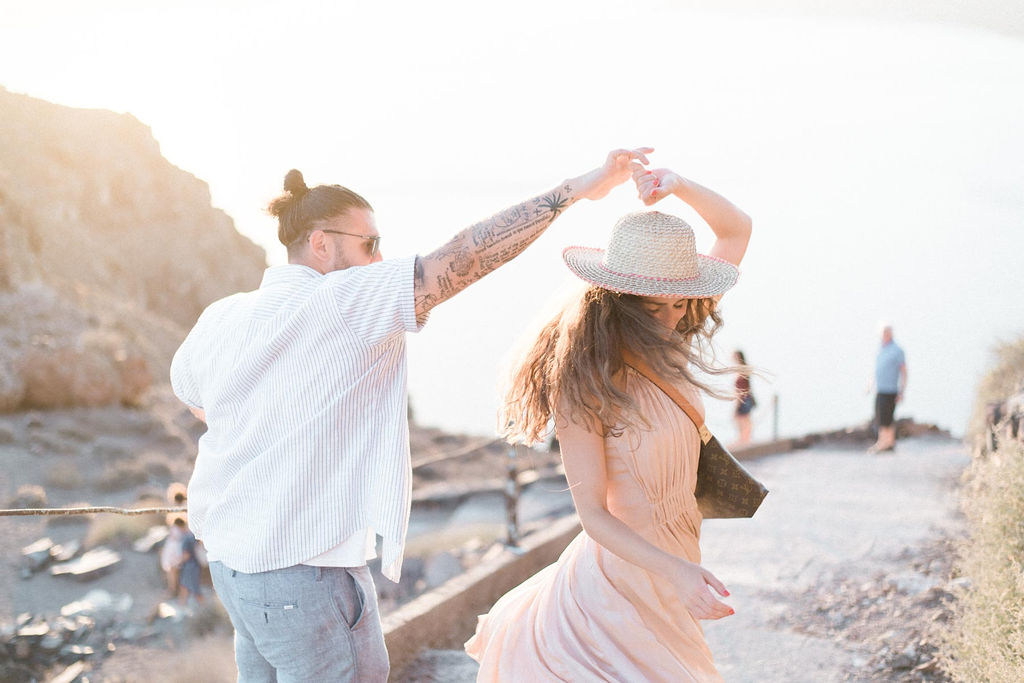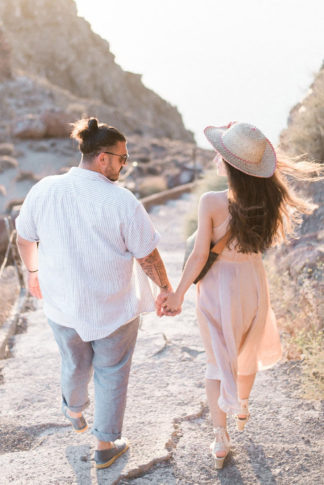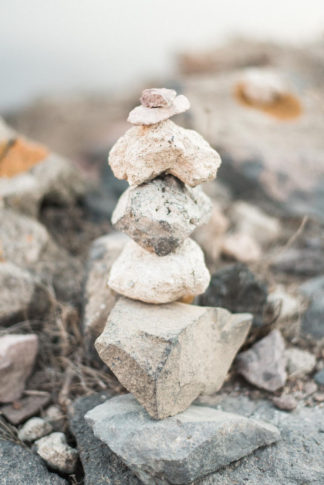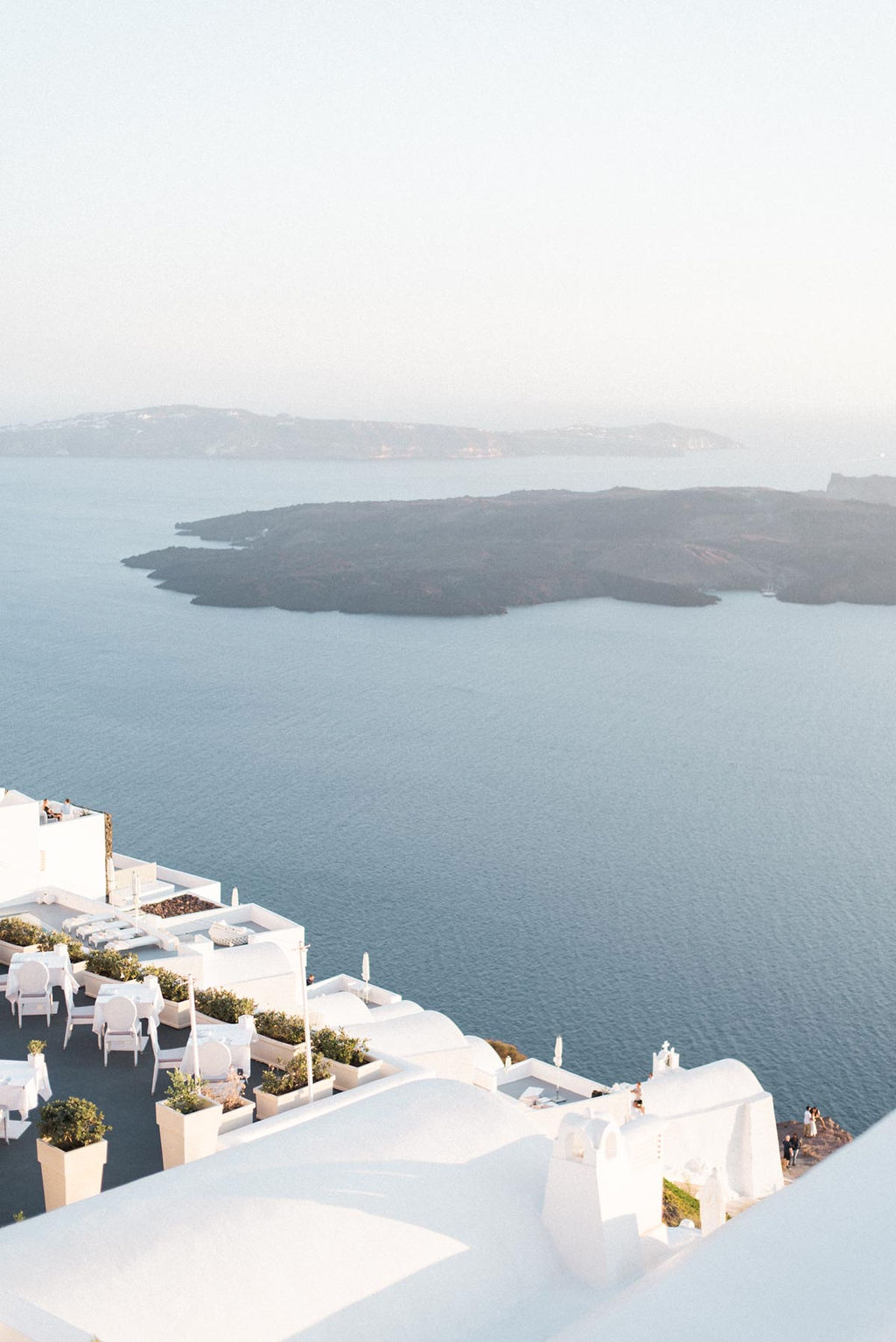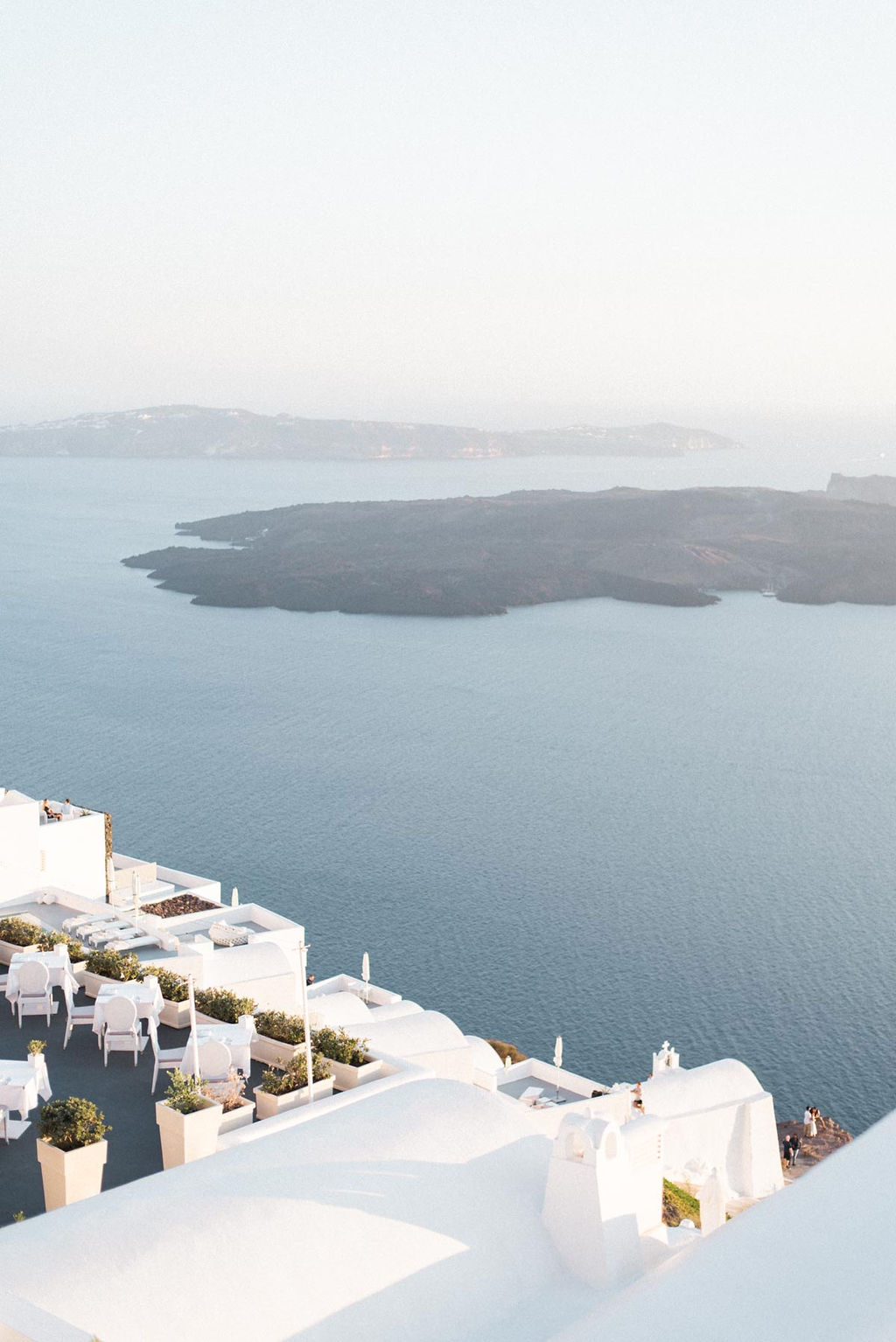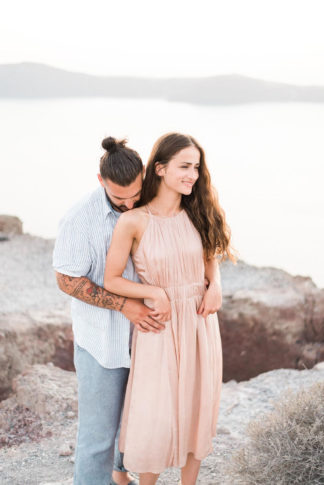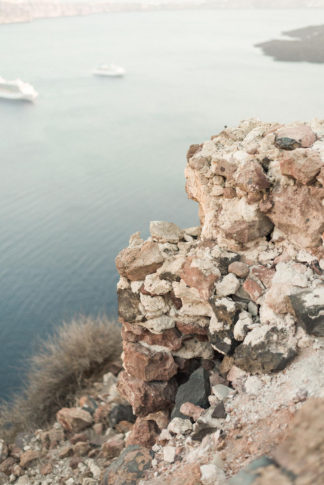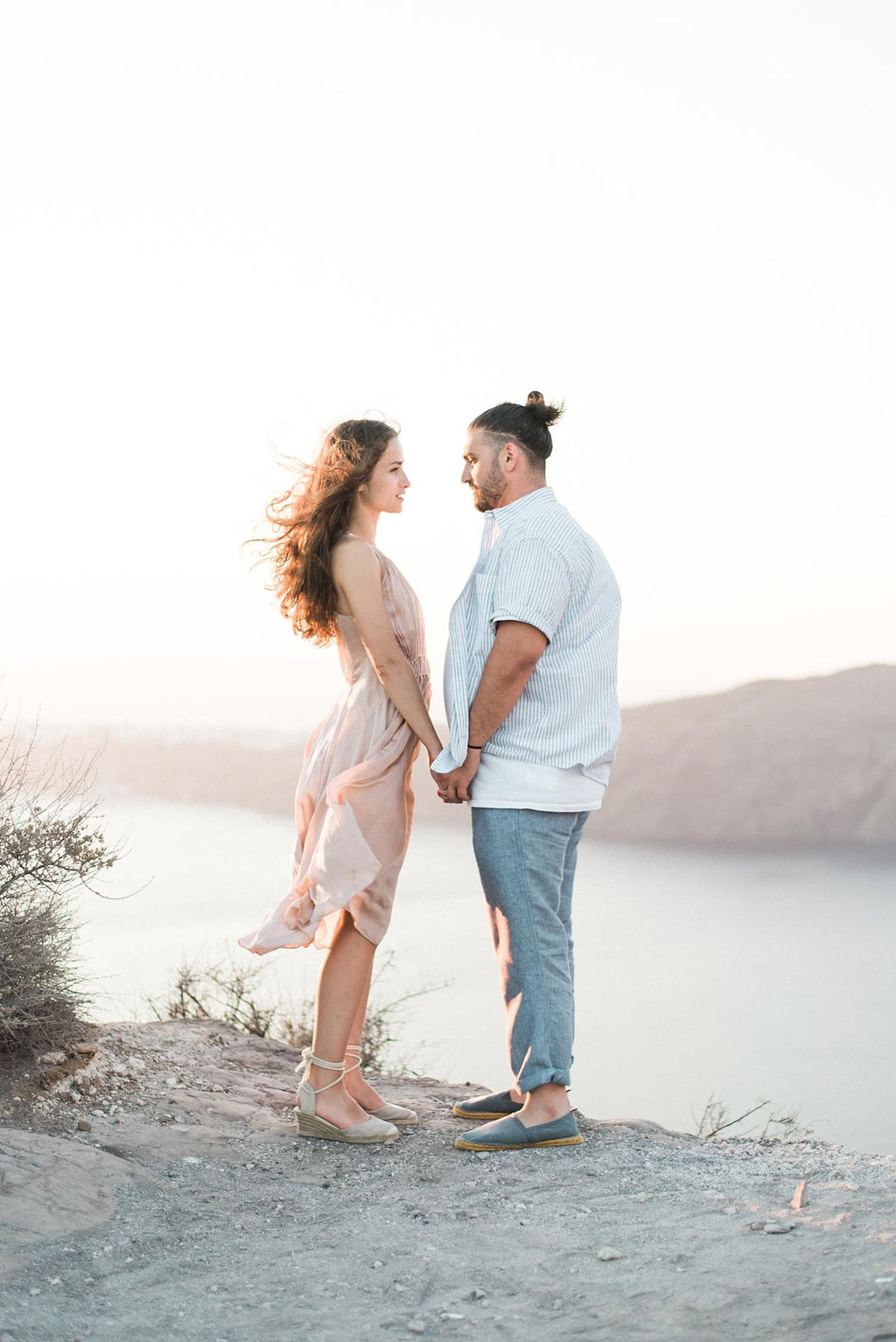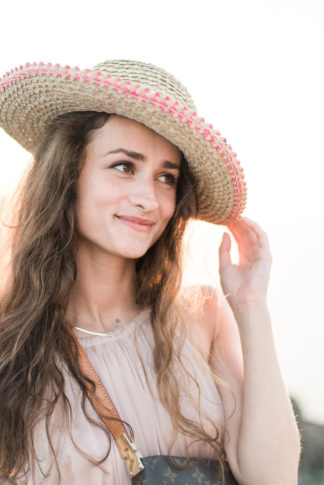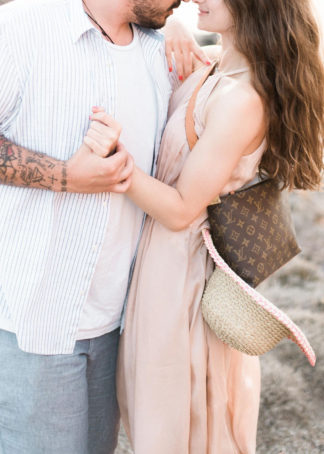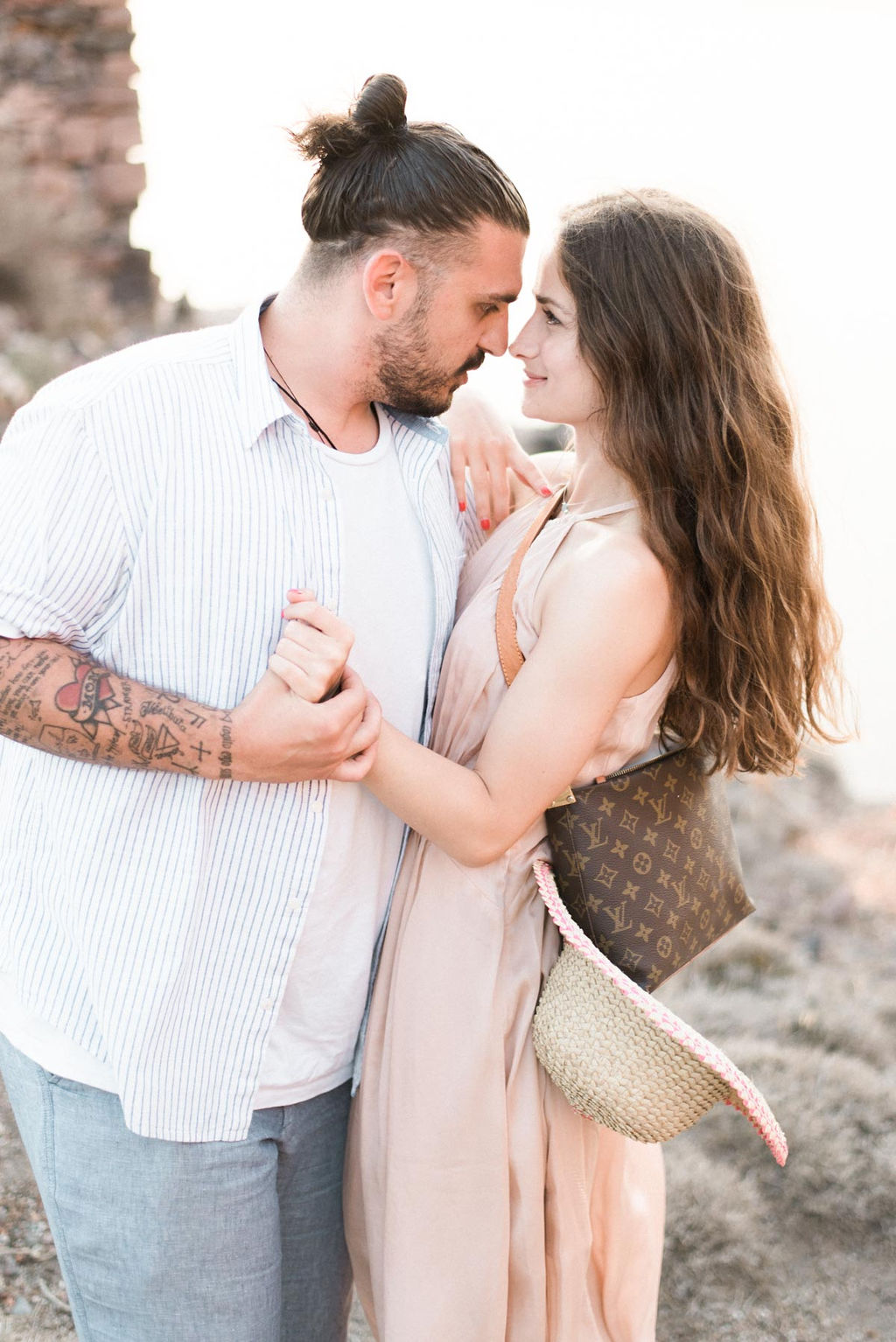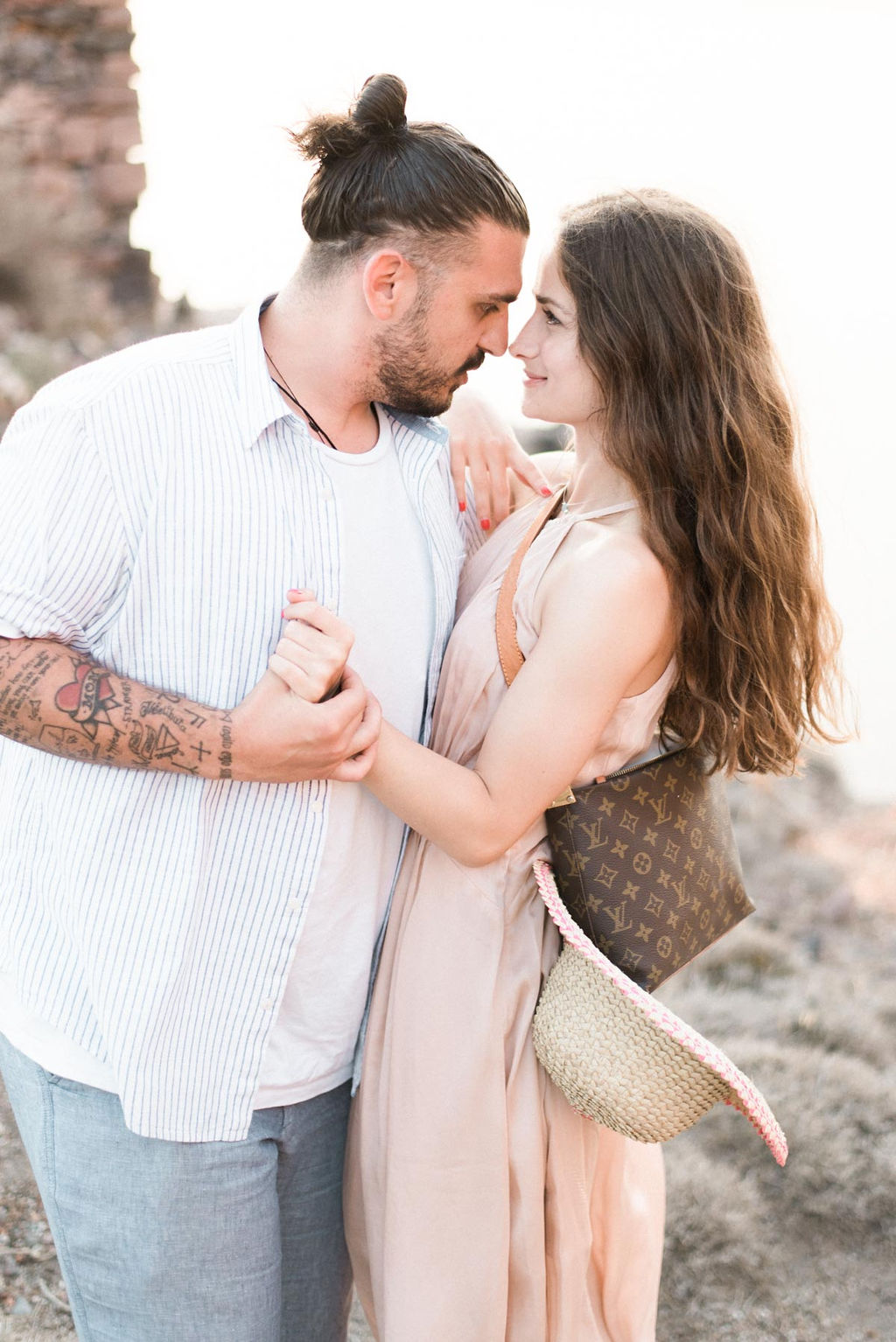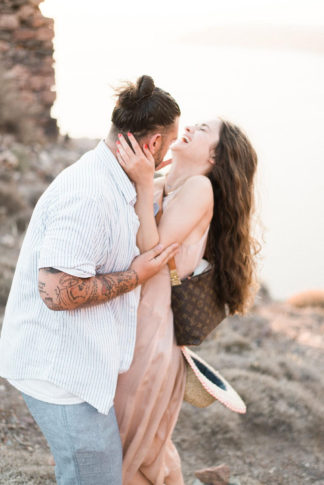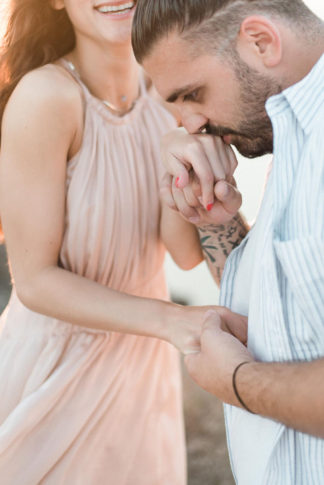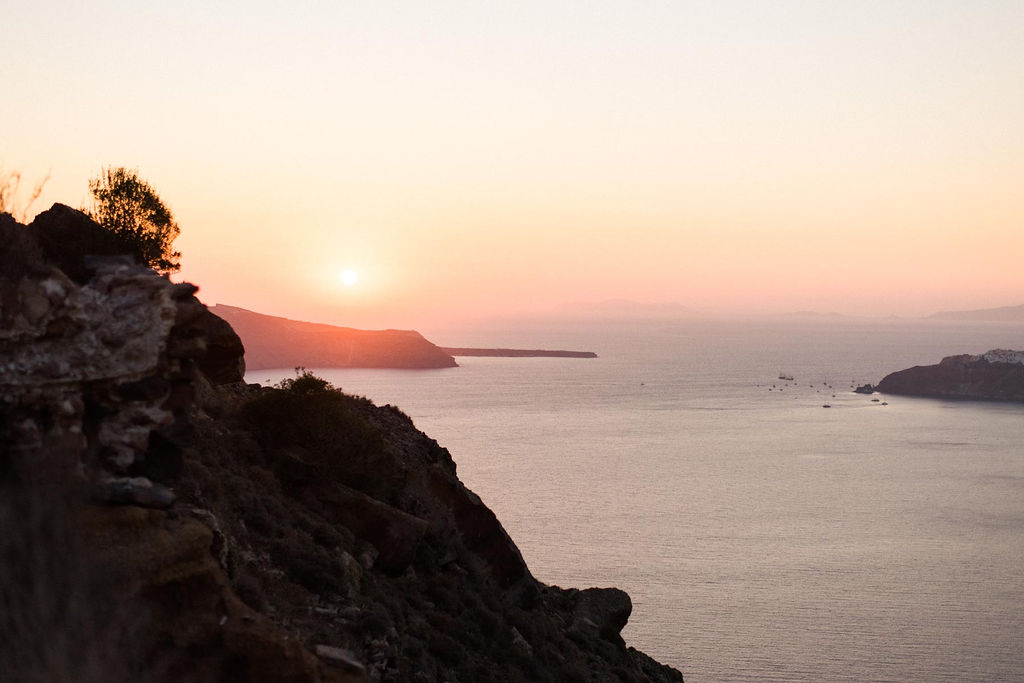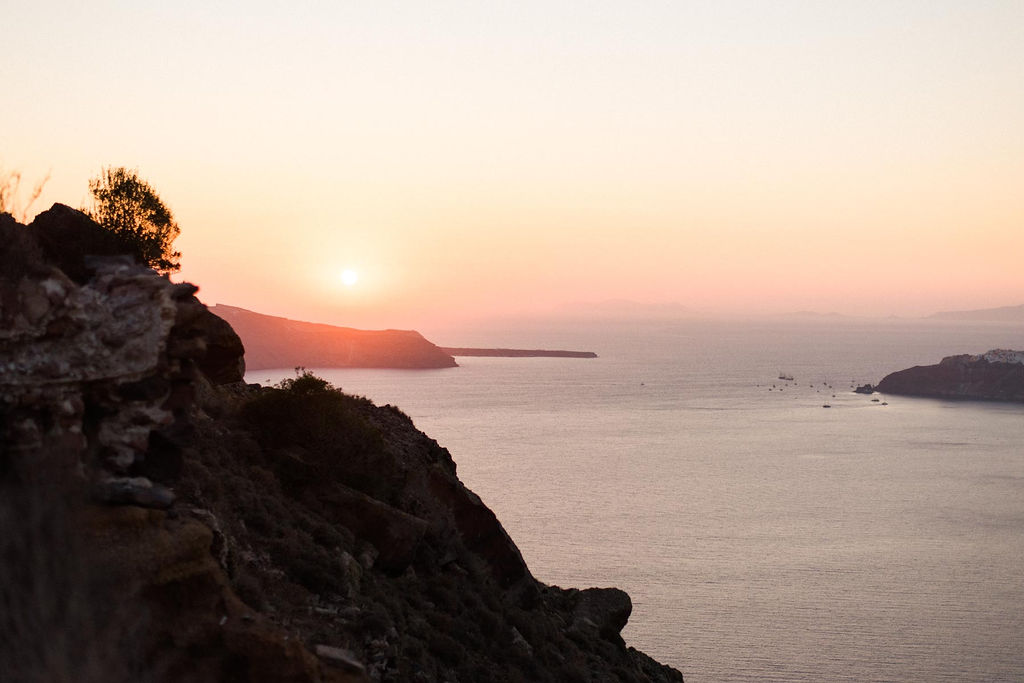 Santorini Destination Engagement Couple Photoshoot Tips
"An engagement session in Santorini is the perfect opportunity to capture lovely moments between you and your partner, while looking great in a beautiful outfit on an unforgettable greek island," says George, who shares some of his expert tips for an amazing engagement photoshoot in Santorini, Greece.
Choose the best month for your destination engagement photographs in Santorini. The climate in Greece can be described as balmy Mediterranean, says George. During the official wedding season, which starts in April and finishes at the end of October, it is mainly sunny.
Pack something warm for after sunset. While summer days are mostly warm, after sunset the temperature is noticeably cooler – especially on the islands. George suggest that you bring a jacket for the evenings, even in July.
Select one of the most epic island locations which Greece has to offer. Greece is filled with beautiful greenery, bold lines, middle-aged architecture, pastel seas and a light summer breeze. Some of George's recommended location for photographs which capture this essence include Santorini, Mykonos , Sifnos, Corfu and Crete.
Make sure you have time to sight-see after your Santorini engagement shoot! Greece is known for both its natural beauty and fascinating history, says George. Ancient archaeological sites, countless islands, beautiful endless sandy beaches and an amazing number of smiling Greek locals who are always willing to help, make Greece one of Europe's prime wedding destinations: "Many visit to catch a ferry for vacay in the beautiful and famous islands of Greece. When you're ready for a visit to the mainland, consider making time to check out Athens, Ancient Delphi, Ancient Olympia and the monasteries of Meteora."
Check out our elopement guide: