Wedding Inspiration in Blue & Hello Flower Crown!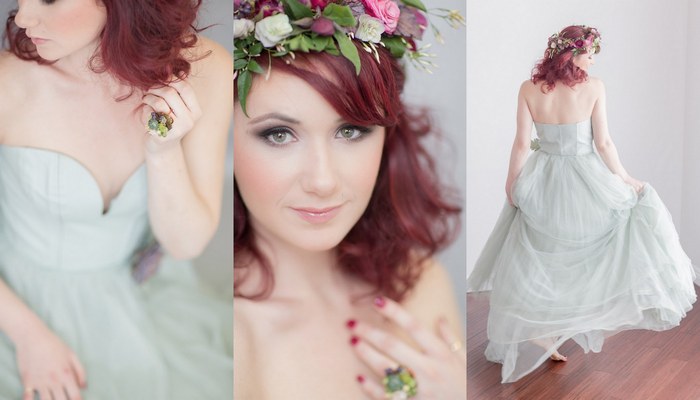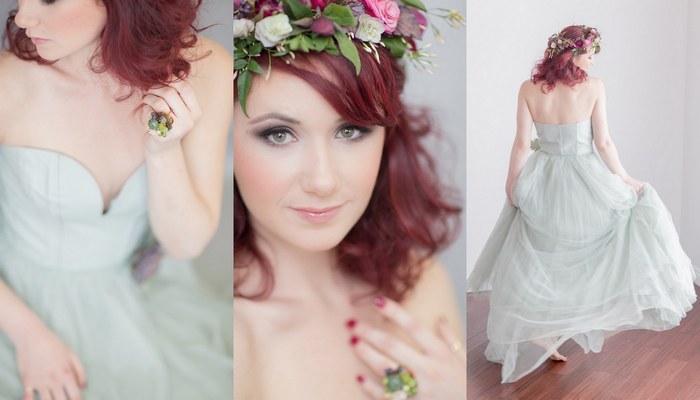 Today we're sharing gorgeous bridal inspiration in hues of cerulean and turquoise for the bride in love with both Bohemia and blue. This alluring look is soft and feminine, perfect for the bride looking to ditch the traditional white dress, or works just as well as inspiration for a beryl inspired bridal party.  
♥  ♥  ♥
When Ginny Silver of Retrospect Images first laid eyes on this gown from the H&M conscious collection, she was smitten! Inspired by the soft, dreamy texture of the tulle on the dress, and in collaboration with both Susan Kelly of Three Sisters Flowers and Hair and make up artist, Kat Tinney, they utilized some 'off season time' to enjoy a day of shooting just for fun! The photos were taken at Retrospect Image's natural light studio and the results are simply sublime.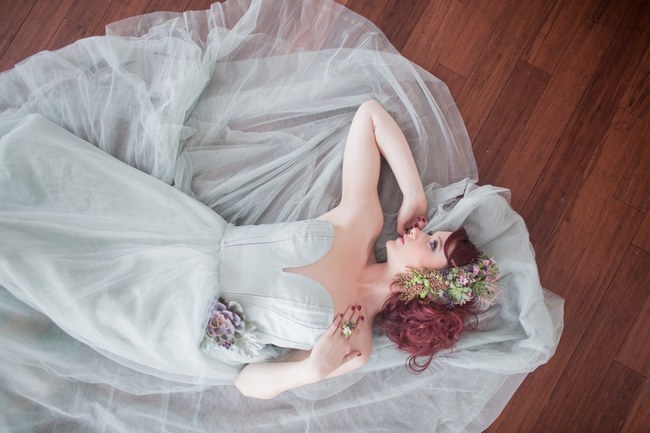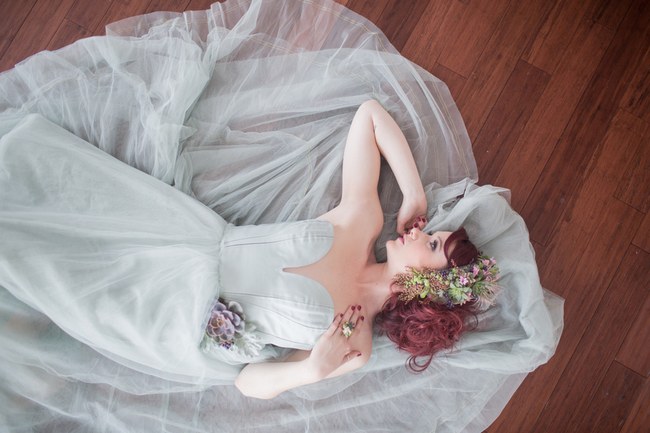 Succulent Flower Crown: Susan Kelly of Three Sisters Flowers and Events created the dazzling floral wreath, headpiece, and delightful succulent ring. Susan shares that her inspiration for this particular succulent bridal headpiece started with the dress and model's fiery red hair. "I've always loved the idea of fairies and wood nymphs and I wanted the floral pieces to make Caitlin look like a modern version."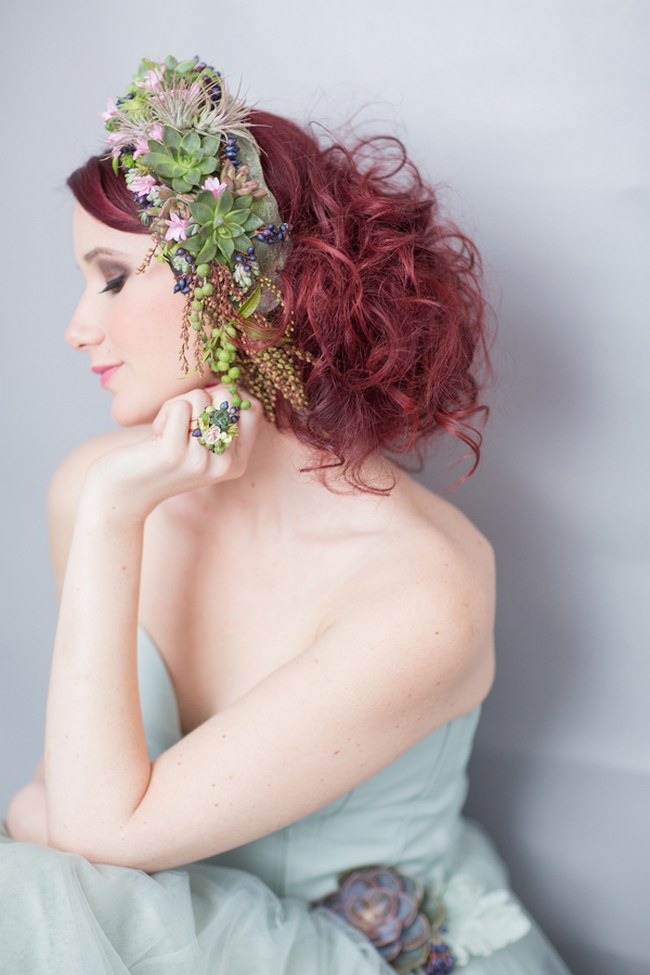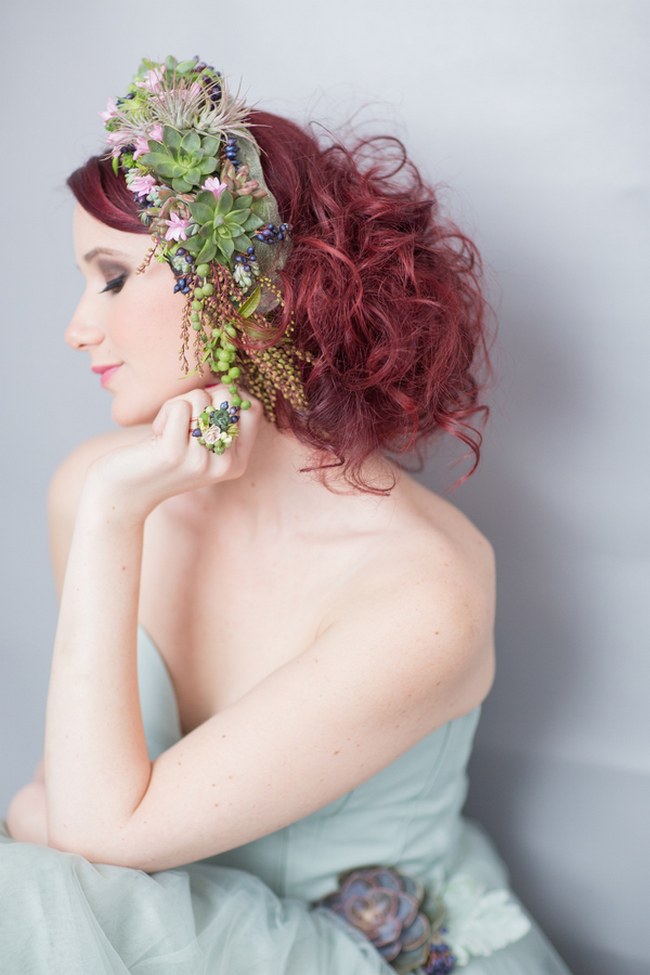 Succulent Floral Inspiration: Susan studied with the master of botanical couture, Francoise Weeks, last fall and learned not only the mechanics for these wearable floral pieces but also how to look at everything around you as both source and inspiration for interesting materials. She used small pieces of succulents and florets from a variety of plants she keeps in her studio, adding these to the lamb's ear she had used to cover the base of the headpiece.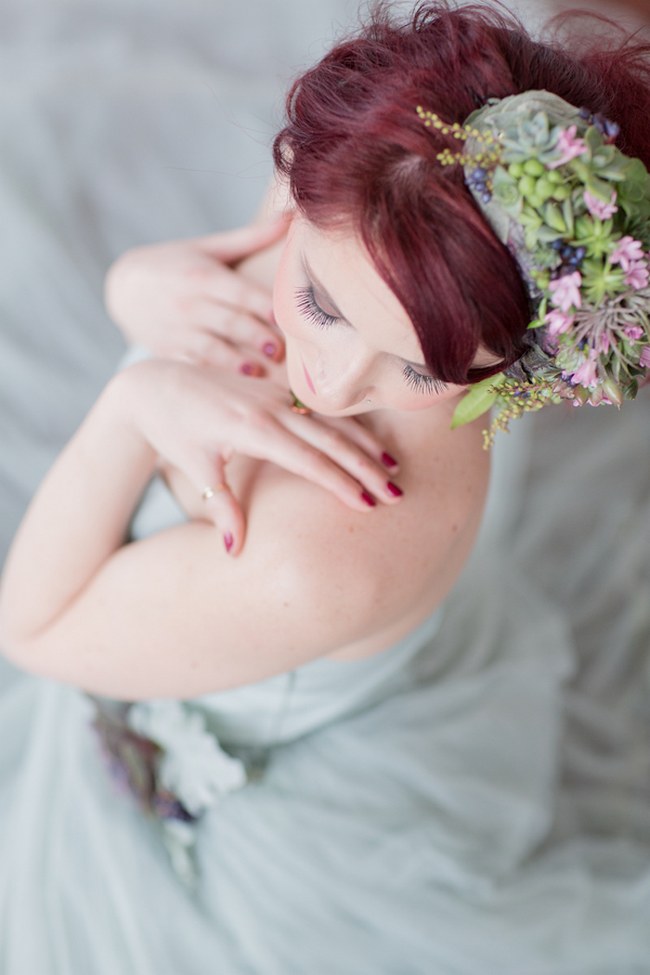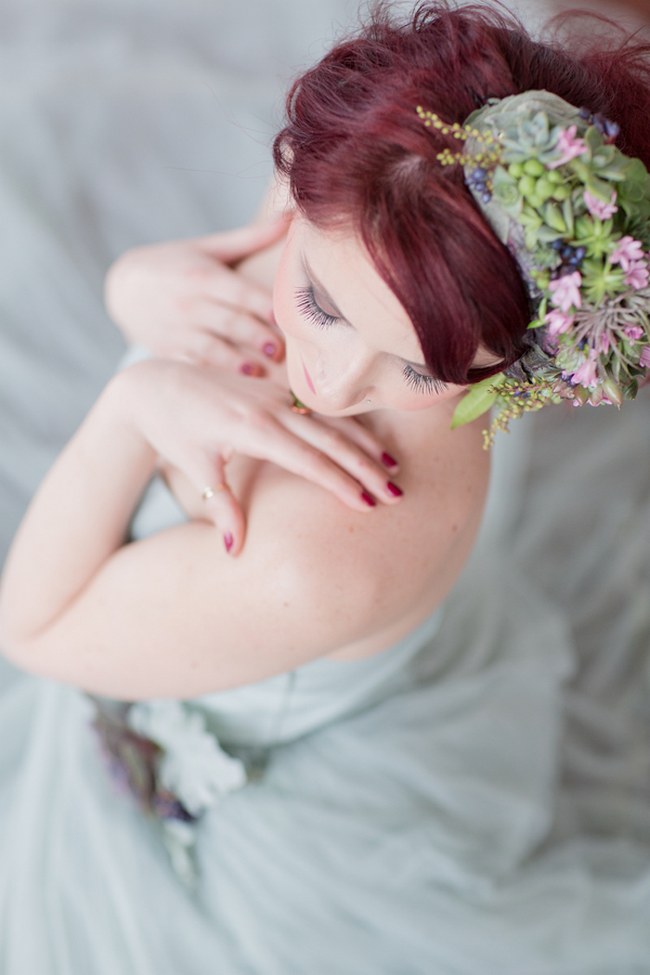 Heavenly Succulent Headpiece: Tllandsia (air plants), viburnum berries, Pieris Japonica and individual hyacinth blossoms were added for colour. The resulting look was an exquisite display of texture, interesting shades, colour and depth.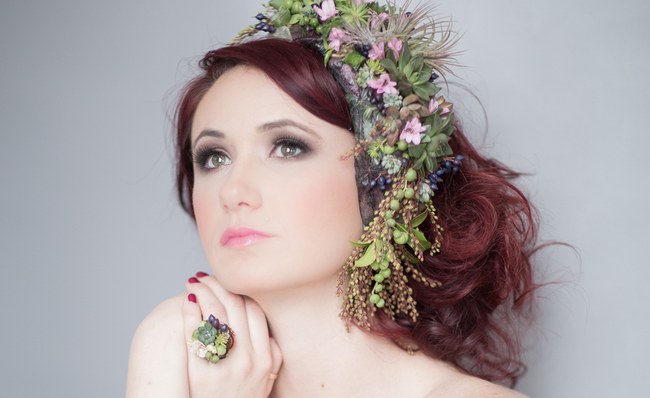 Succulent Ring: The handmade succulent ring was fashioned by using a small piece of bark, and adding  bits of moss  mixed with a variety of succulent pieces.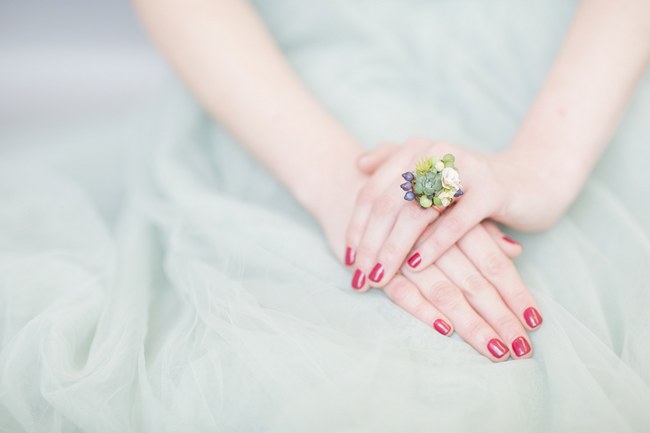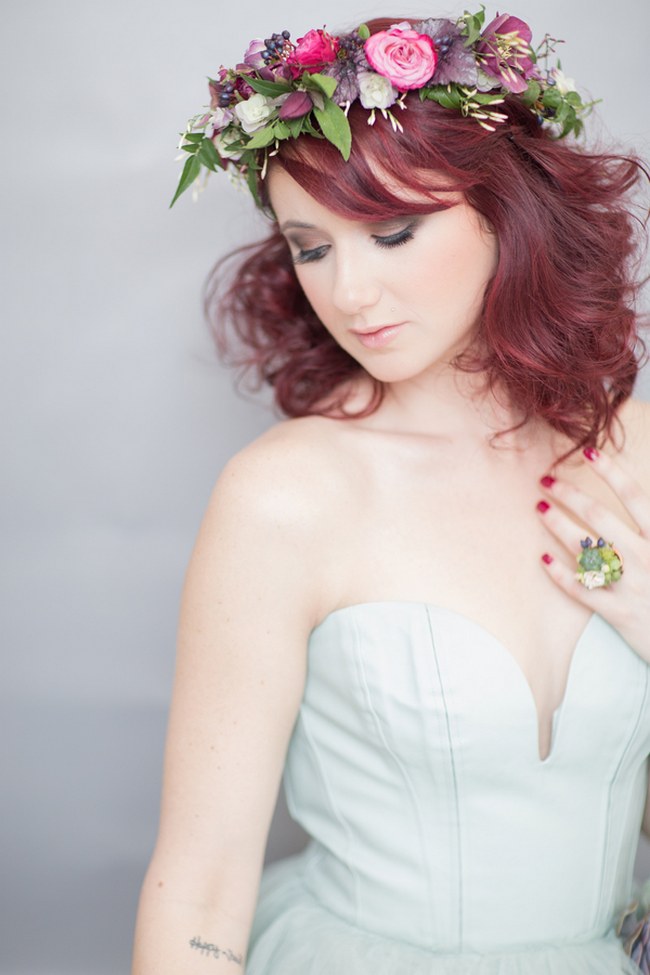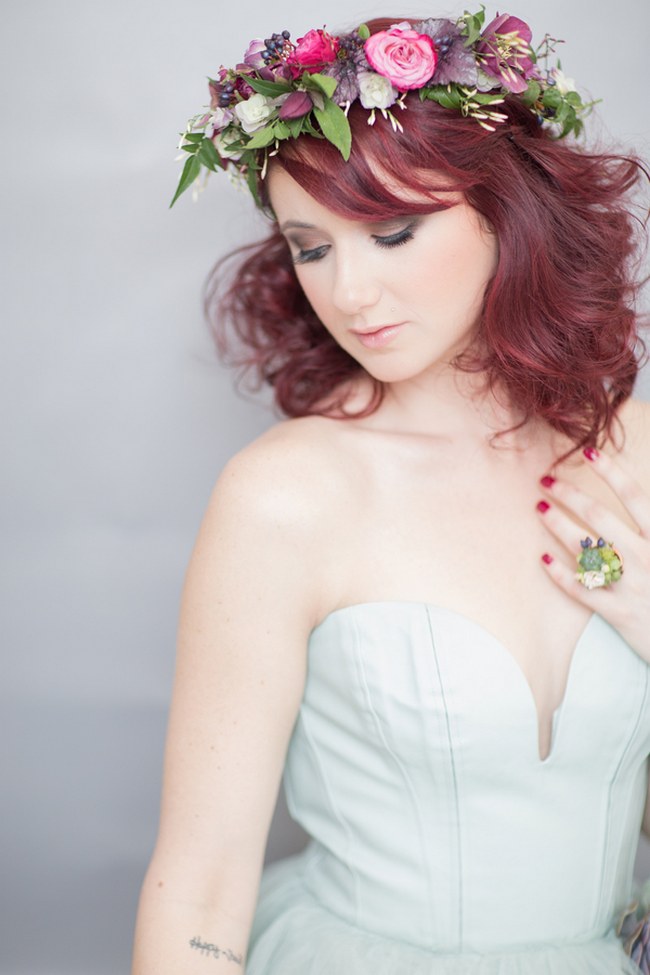 Romantic bohemian hair and make up: Hair and make up artist, Kat Tinney, completed the look by accentuating model Caitlin Gardner's glowing tresses in complement with her perfect porcelain complexion. (Sigh!) A nude lip and soft, smokey eye perfected the mood of romance created by the gown and flowers.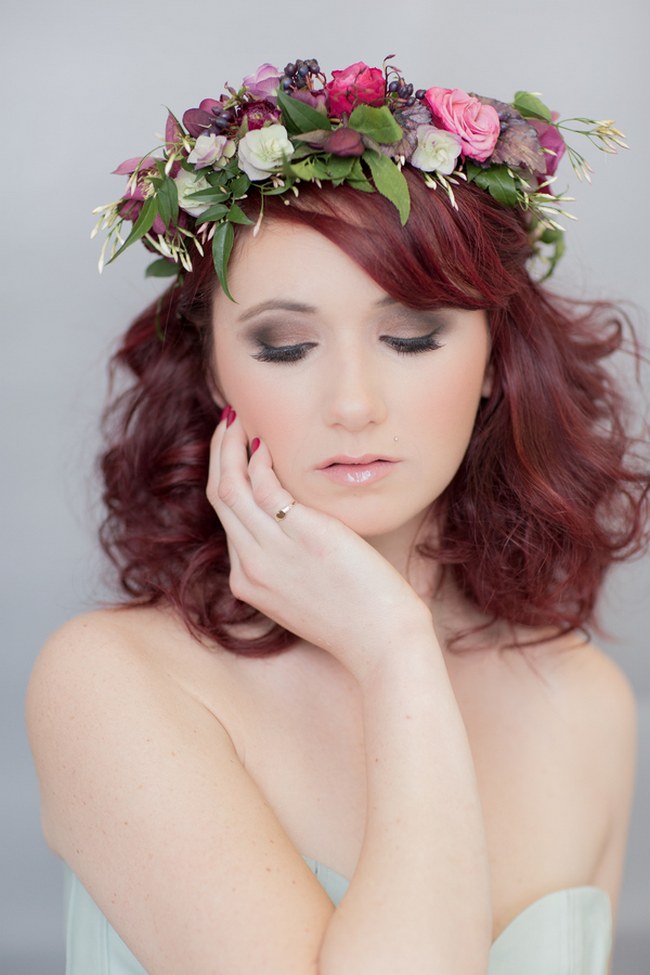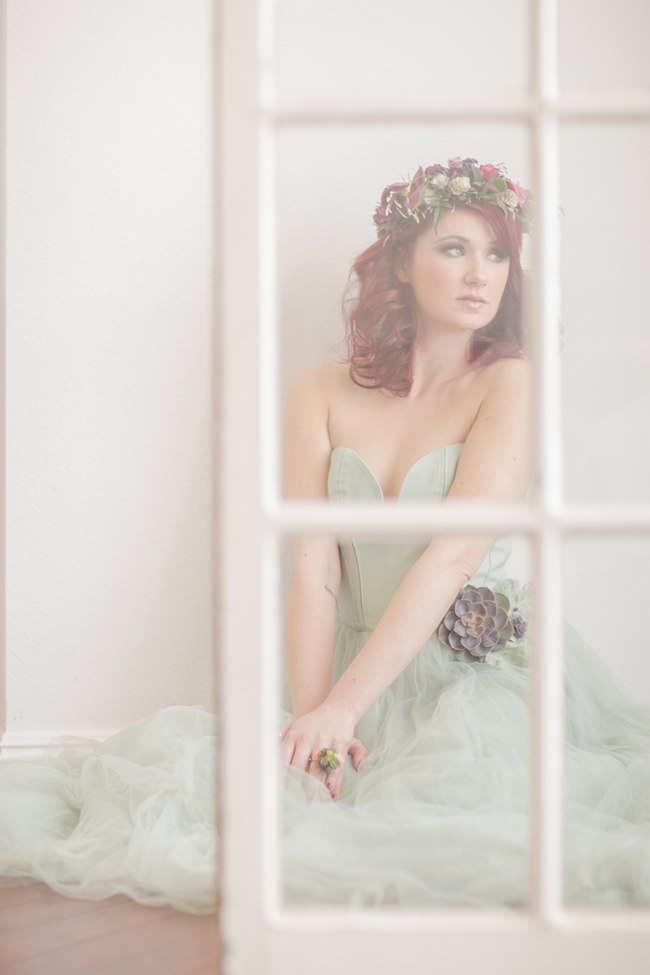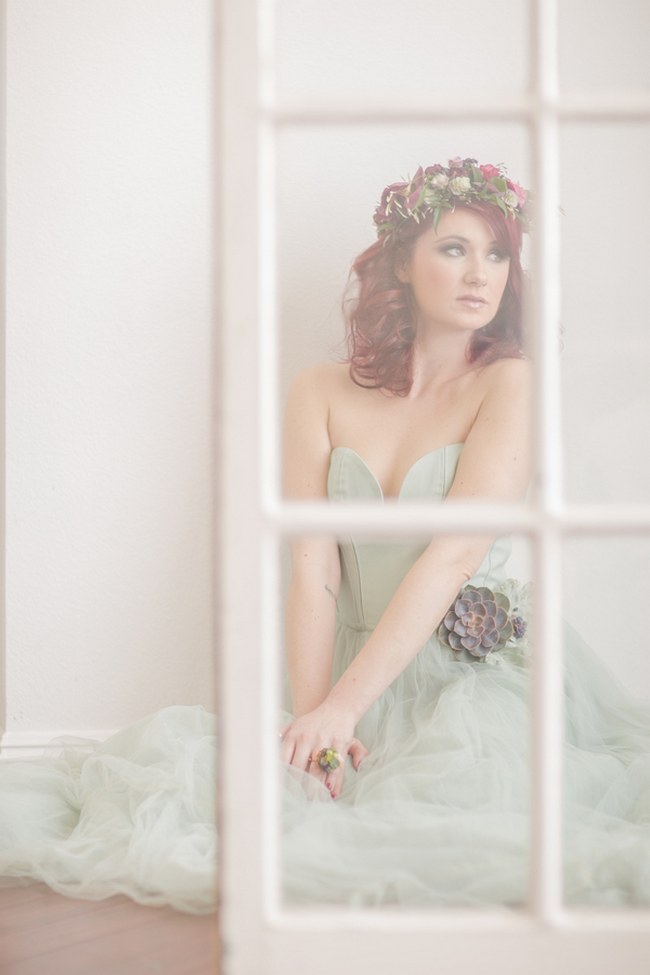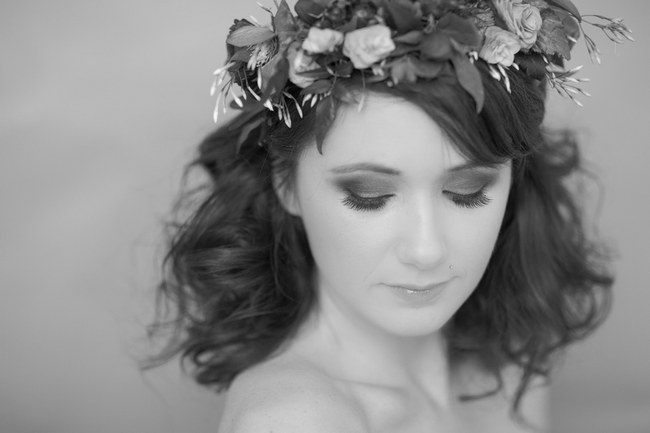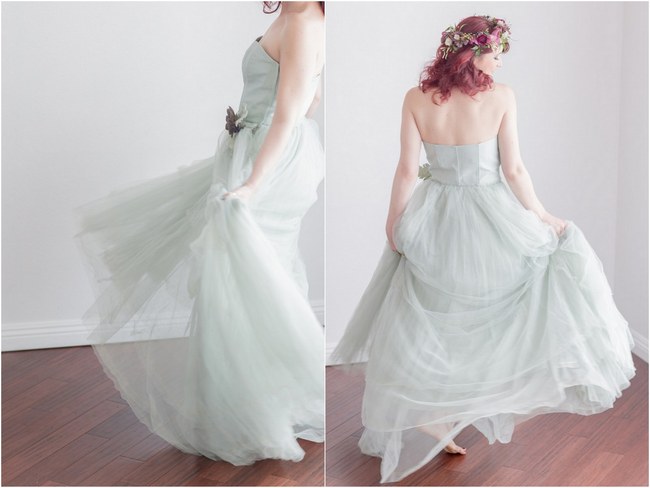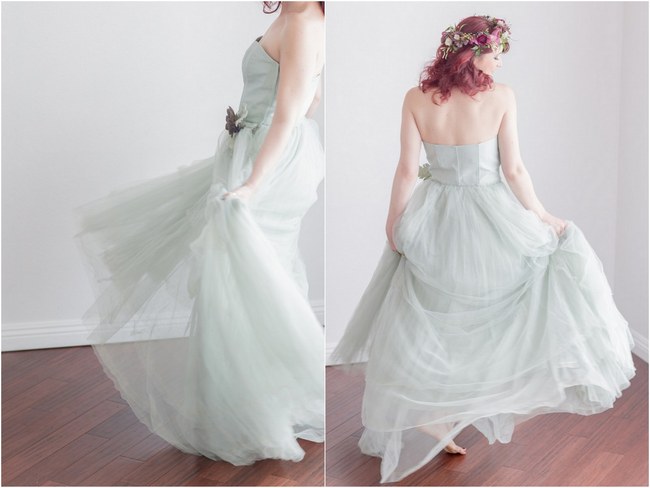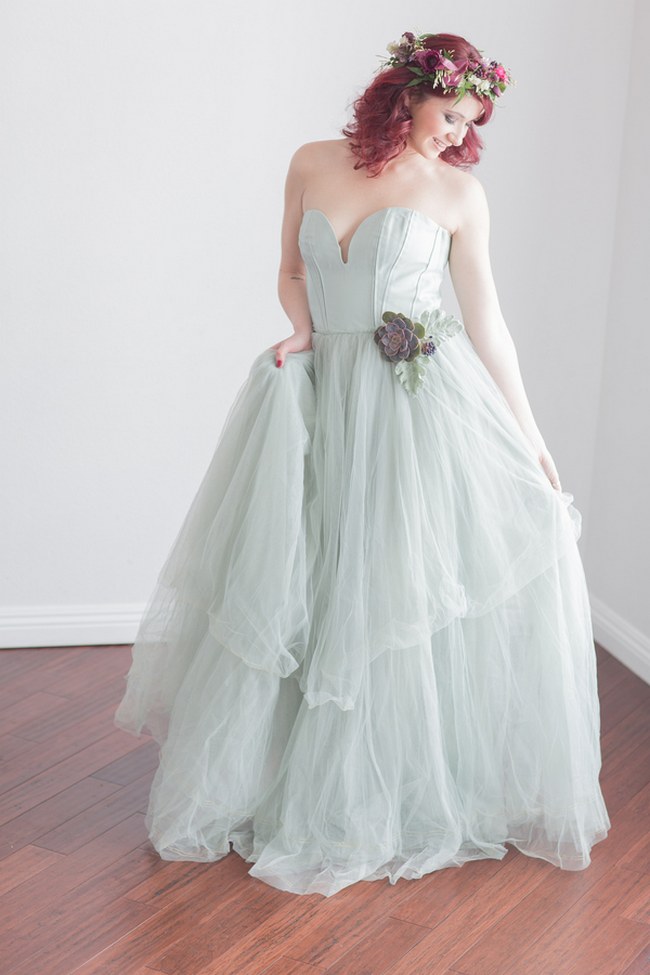 If your appetite for dreamy Bohemia has been suitably whet, stay tuned for Friday's post which promised to be filled with headpieces to fulfill your every fantasy. Until then take another peek at this gorgeous bohemian inspired anniversary shoot or swoon over Grace Loves Lace's boho bridal collection to keep the flower child within you excited!
♥  ♥  ♥
Hair/Makeup Artist: Kat Tinney, A List Makeup | Floral design: Susan Kelly, Three Sisters Flowers & Events | Photographer: Retrospect Images | Model: Caitlin Gardner
| Gown: H&M Conscious Collection