Exchange your vows under these Inspirational Wedding Canopies & Arches
Take cover and exchange your vows under these inspirational Wedding Canopies and Arches! Whether you're outsourcing the creation and decoration of your outdoor altar by  a professional, relying on the spoils of nature, or even "doing it yourself", feast your eyes on 15 of our favourite picks to create a magical wedding arch that you will be sure to want say your "I do's" under!
(Above) Blue and White Wedding Canopy. Using navy blue and white fabric bunting to decorate their wedding canopy, this couple added the perfect nautical touch to their destination wedding photographed by Jules Morgan Photography!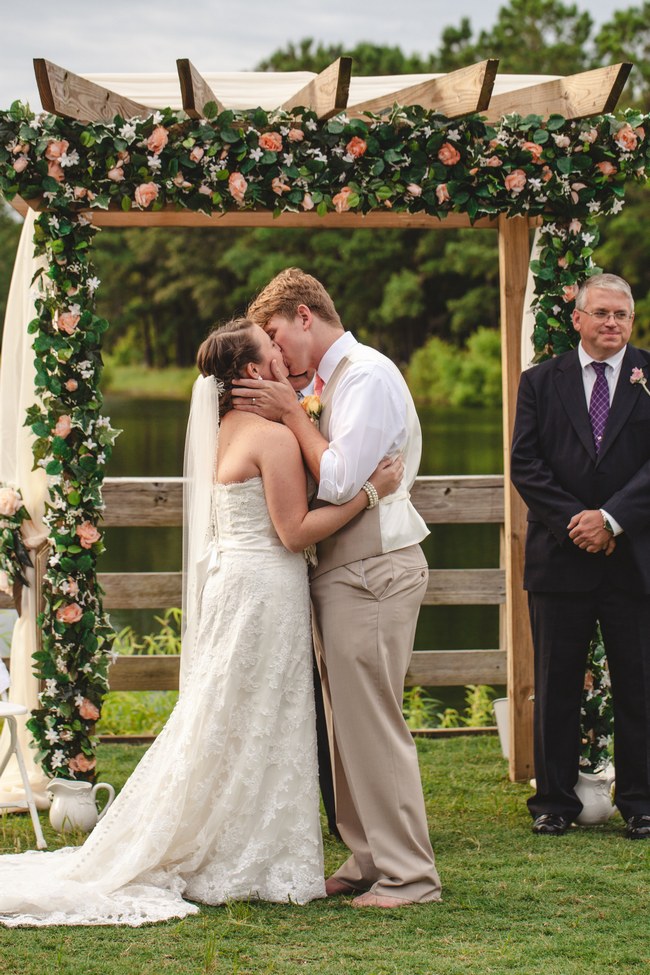 (Above)  Floral wedding arch. What a pretty creation! A simple wedding arch with colourful flowers that complement green leaves create a striking and fun effect! Orange roses are strung from the roof of the arch. Image credits: Jeanne Mitchum Photography . Get a basic rustic canopy on Etsy here  or here.
♥ If this feature inspires you to purchase one of these beautiful items, in some cases we'll get a small percentage of the sale for sharing them with you. Thank you so much for supporting our content! ♥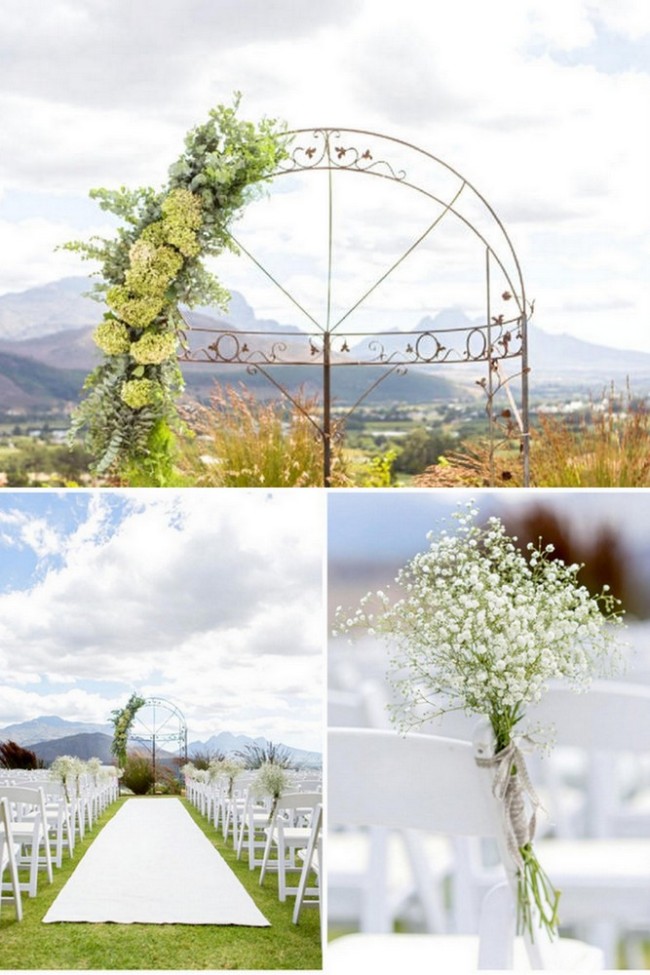 (Above) Wedding Arch with green floral details: This super striking metal framed wedding canopy was adorned with green hydrangea, eucalyptus and leaves to create a striking arch set against a gorgeous mountain backdrop. Captured by Claire Nicola Photography as seen here.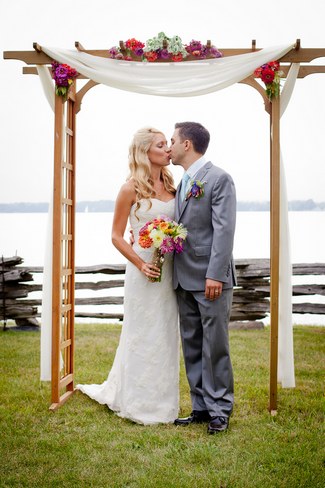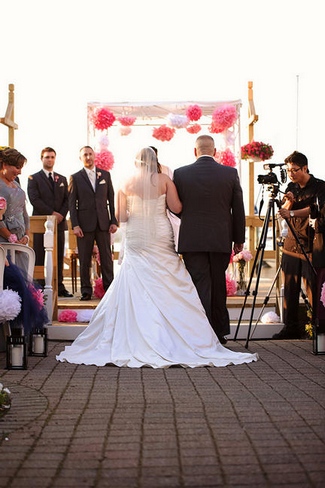 (Above Left)  This couple used simple white draping and bright bursts of floral color to decorate the wedding arch in their  Colorful Rustic Vermont Outdoor Wedding captured by ArtsinFoto photography. //  (Above Right) A plain wedding arch with colour paper tissue pom poms hanging lightly as decorations is an easy way to set up a backdrop to your wedding ceremony, by Janine Collette Photography.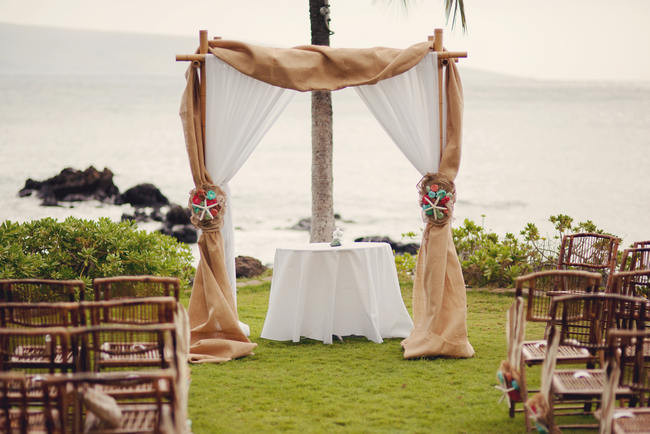 (Above) Create a rustic wedding arch by dressing a wooden wedding canopy frame with burlap fabric and adorable rustic beachy details like this romantic, rustic coral and mint beach wedding captured by Bella Eva photography.
More Wonderful Wedding Canopy and Arch Ideas
DIY Wedding Canopies & Arches
Here we have gathered a selection of DIY Wedding Canopies and Arches to inspire you to put together your own gorgeous creation!
With our collection of lovely wedding canopies and arches, we hope that you have gathered a little inspiration to create the ideal backdrop to your wedding ceremony! Take a look at a recap of a few of our favourites! To ensure your wedding theme shines throughout your wedding day, take a look at our 25 fave breathtaking bridal bouquets for some inspiration of how to include complimentary florals.

This post contains affiliate links, which means that if you love and decide to purchase some of the supplies or items mentioned, we'll earn a percentage of the sale.